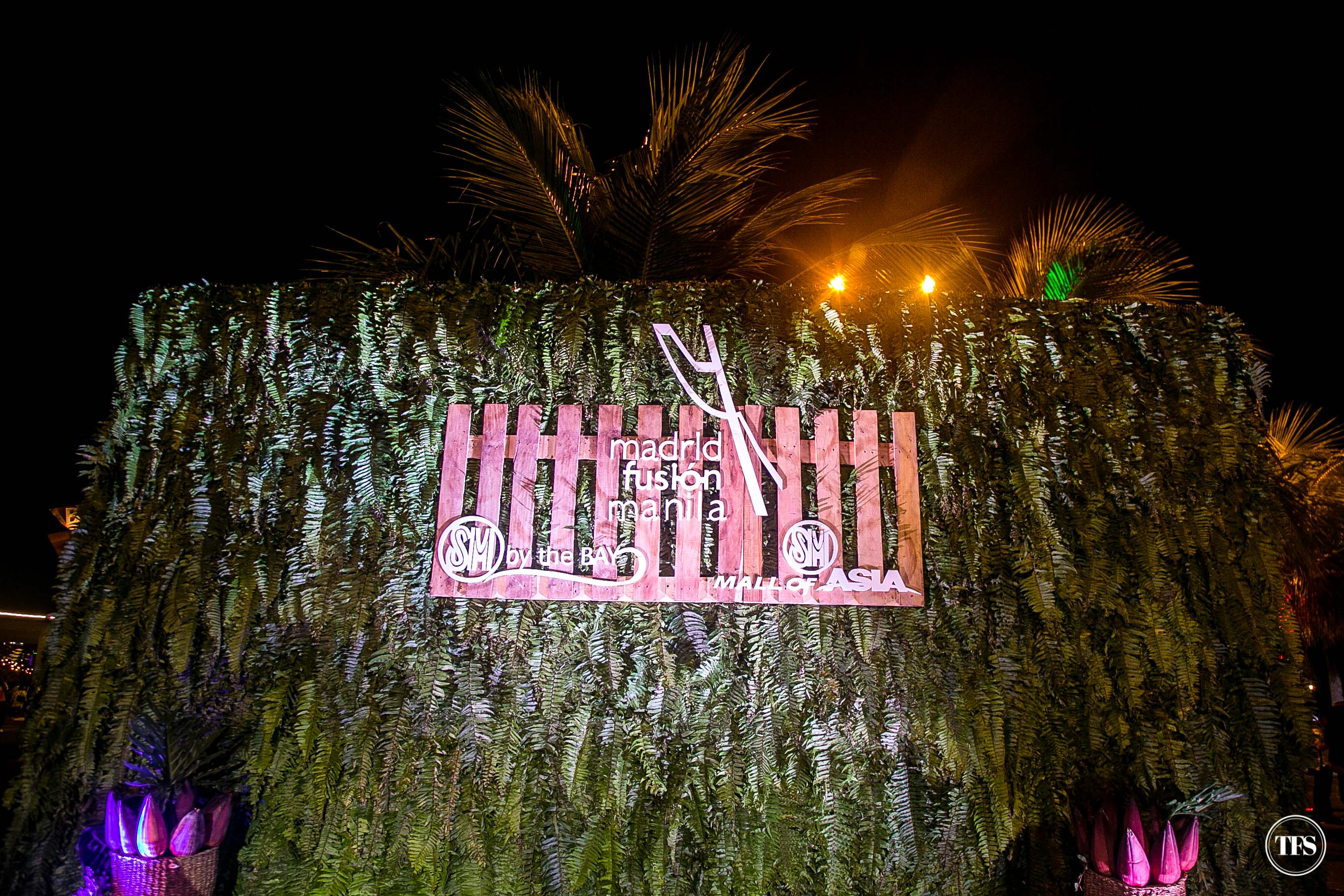 To welcome Madrid Fusion Manila, together with the best chefs and delegates from all over the world, SM Supermalls hosted a night of Fusion Flavors celebration at SM by the Bay.
Madrid Fusion Manila, the Asian edition of the world's premier culinary event – Madrid Fusion – returned to Manila for its third year with the theme, "Towards a Sustained Gastronomic Planet." The International Gastronomy Congress and Expo featured the world's best chefs to share their insights on the future of food and sustainable ways of cooking last April 6 to 8, at the SMX Convention Center, Mall of Asia Complex, Pasay City.
Due to my hectic schedule, mixing work, wife life and blogging, I couldn't commit to attend all events of Madrid Fusion Manila. Plus, it was that week of finalizing taxes and ironing some work load before the long Holy Week break. I only had to choose the ones that could fit my schedule. So I did choose to attend the welcome night at SM by the Bay, a night dedicated to showcase the best of the Philippines through food, music and culture.
Since Madrid Fusion Manila's first year in the Philippines, it has always been at SM Mall of Asia, supported by SM Supermalls. This shows SM Supermalls' support for our country's F&B industry, as they provide ideal venues where fun and wholesome bonding among families and friends can even be more enhanced via the sponsorship of and partnership with Madrid Fusion Manila & Flavors of the Philippines.  At last week's event, I witnessed how we, Filipinos, took Filipino fusion cuisine seriously. Bringing out bold and new flavors, taking risks as we show the world what our cuisine is capable of creating.
Here I'm about to show you snaps of my 'Madrid Fusion Welcome Night' experience at SM by the Bay.
A handful of establishments had their own booth at the Madrid Fusion Welcome Night. I was surprised they weren't strict to give out 'free food' for anyone who asks. 'Ask and you shall receive' was basically the system. Grab a plate and fall in line for that dish you wanna try. I scouted around before I fill up my belly too fast with all the mouthwatering dishes I found.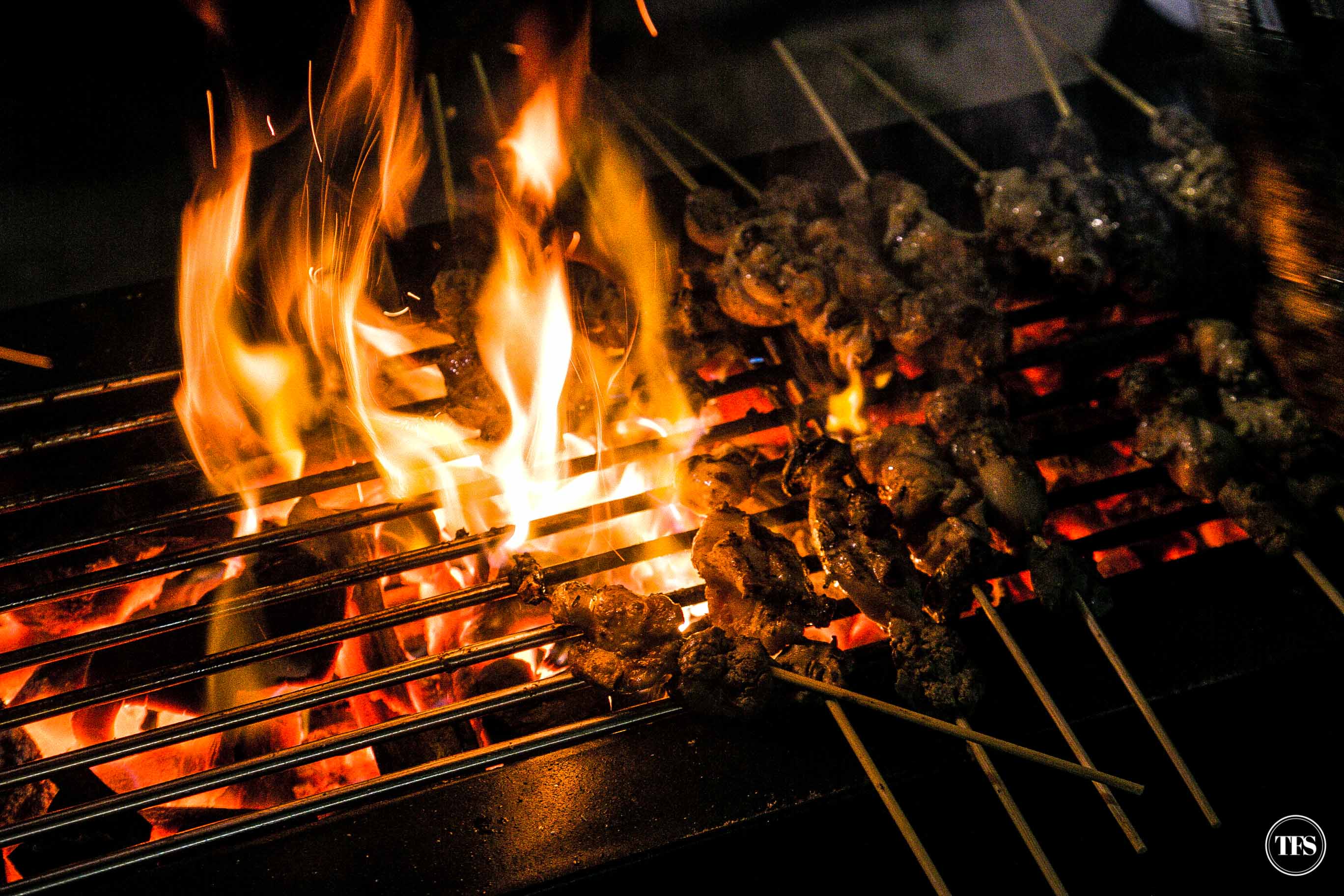 The line for food was either at the lechon table by Elar's Lechon or here at the barbecue station. People around, both Filipinos and foreigners, knew what to fill up their plates with. Lechon and barbecue were quickly swiped out.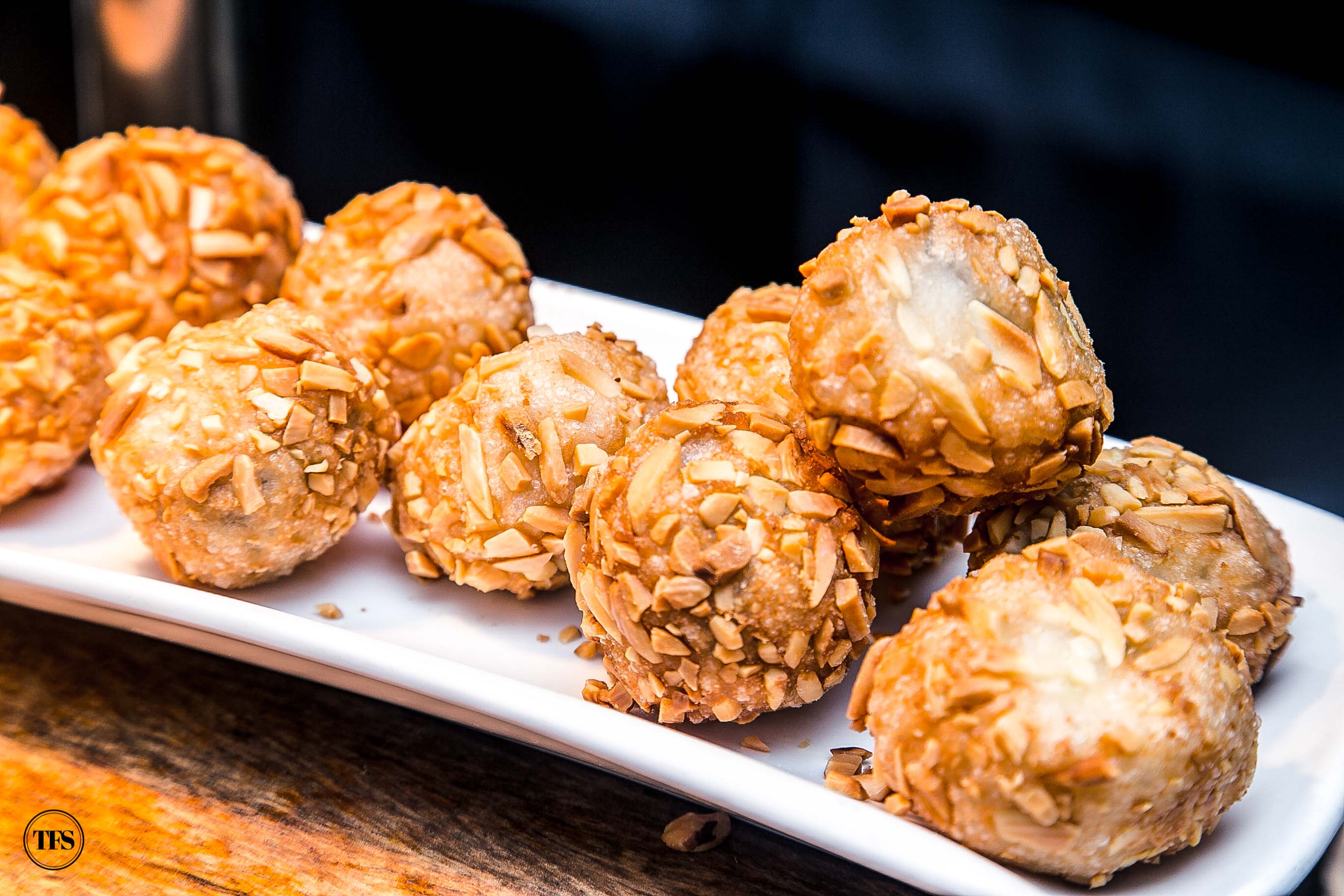 Vikings Luxury Buffet had a small booth that served big flavors!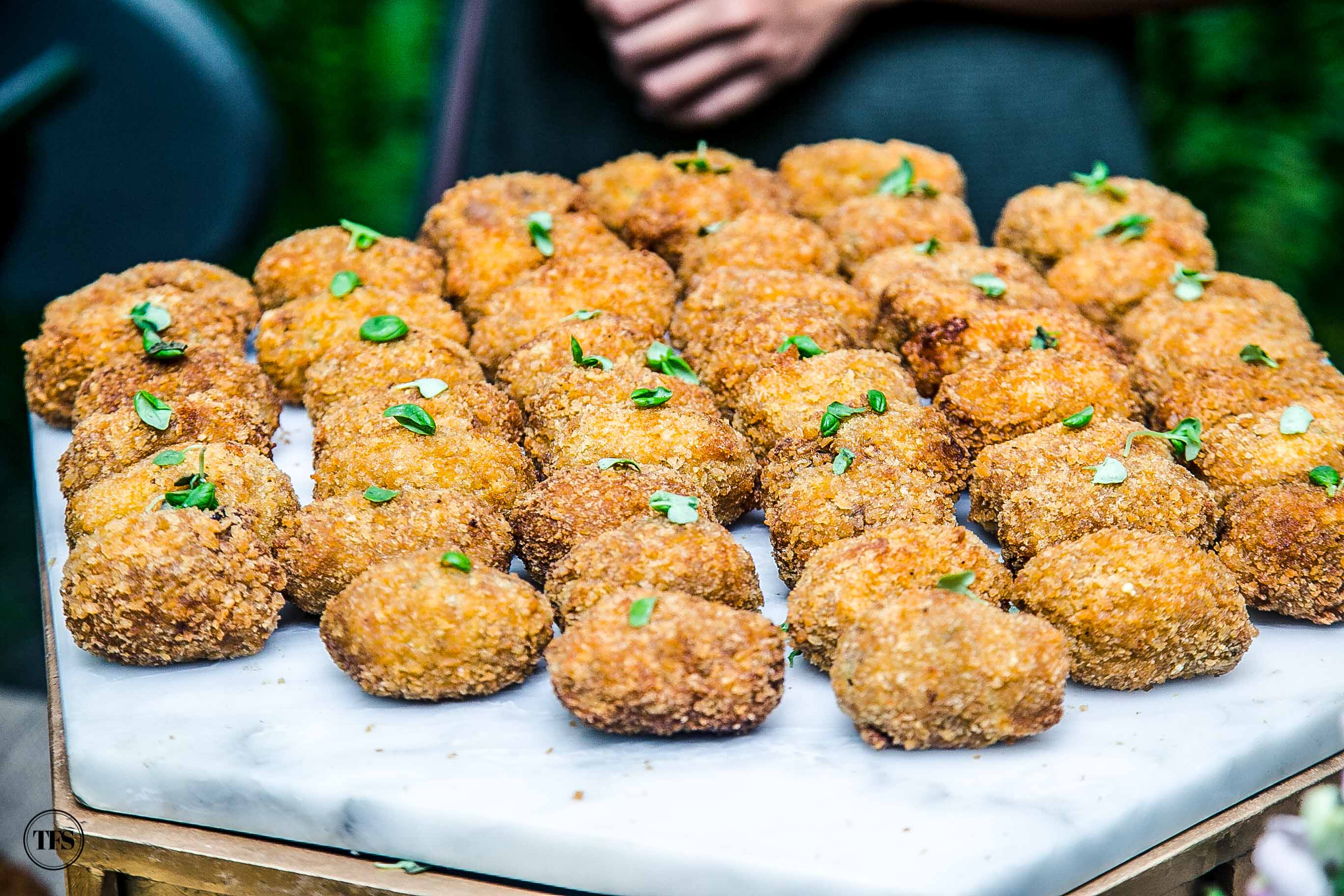 K by Cunanan generously fed everyone with their explosive flavors. Aside from being known as a caterer, I hope they have a restaurant near me I could visit from time to time.
The night's stand out dish goes to this Laing Rice by Kai!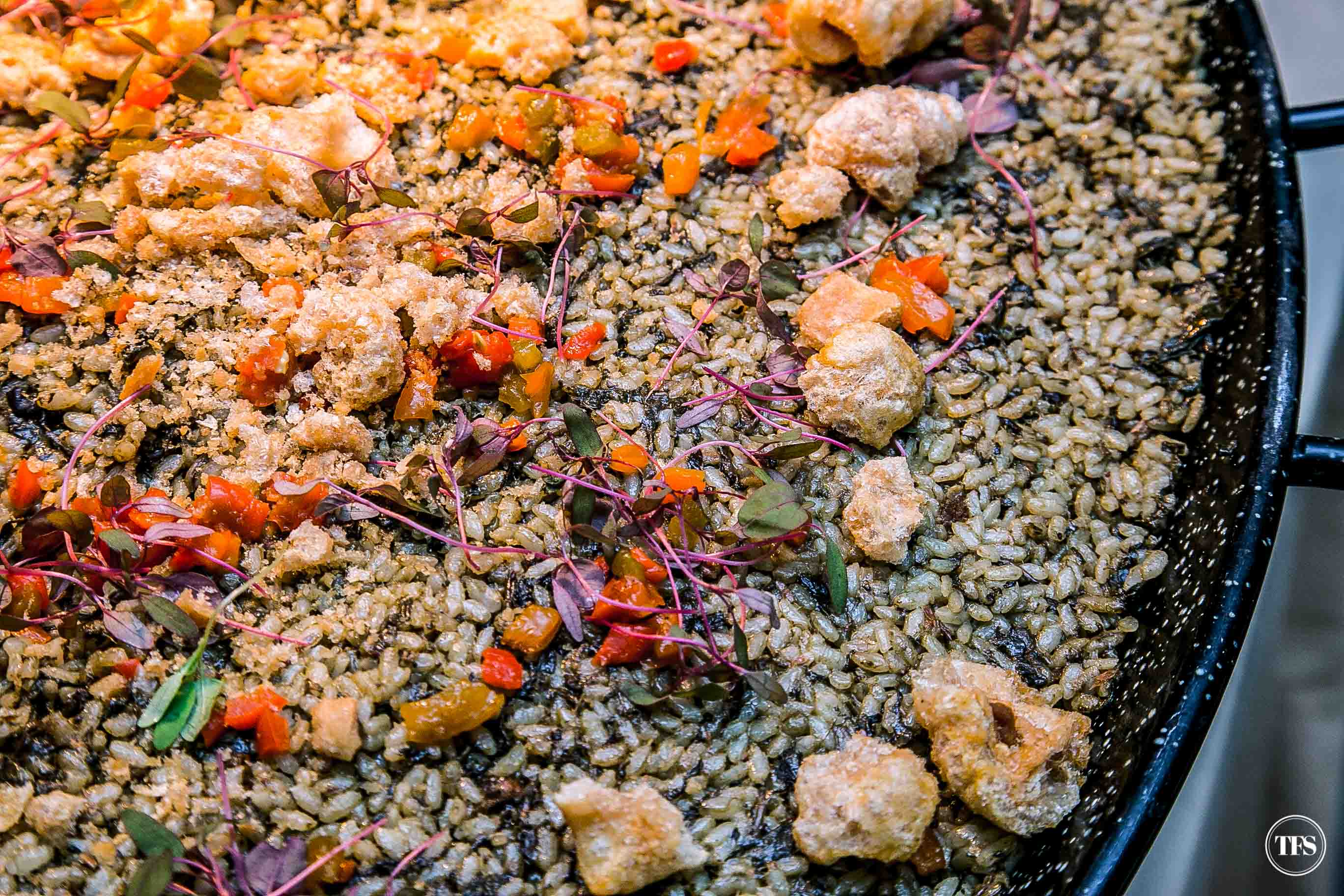 Now take a look at this masterpiece closely. I wish I could take a spoon once more!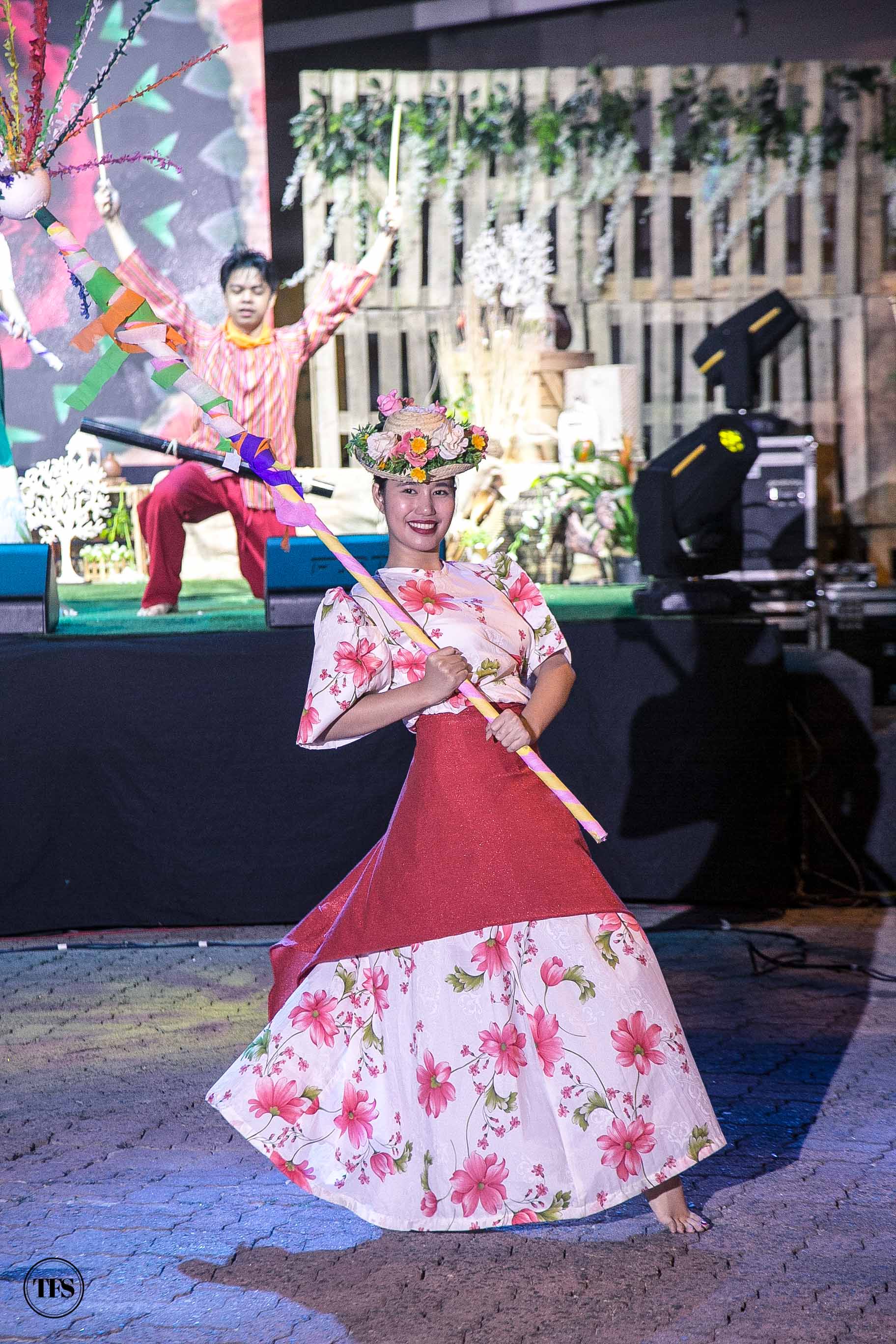 Aside from getting busy indulging ourselves with food, entertainment was provided showing our country's diverse and rich culture.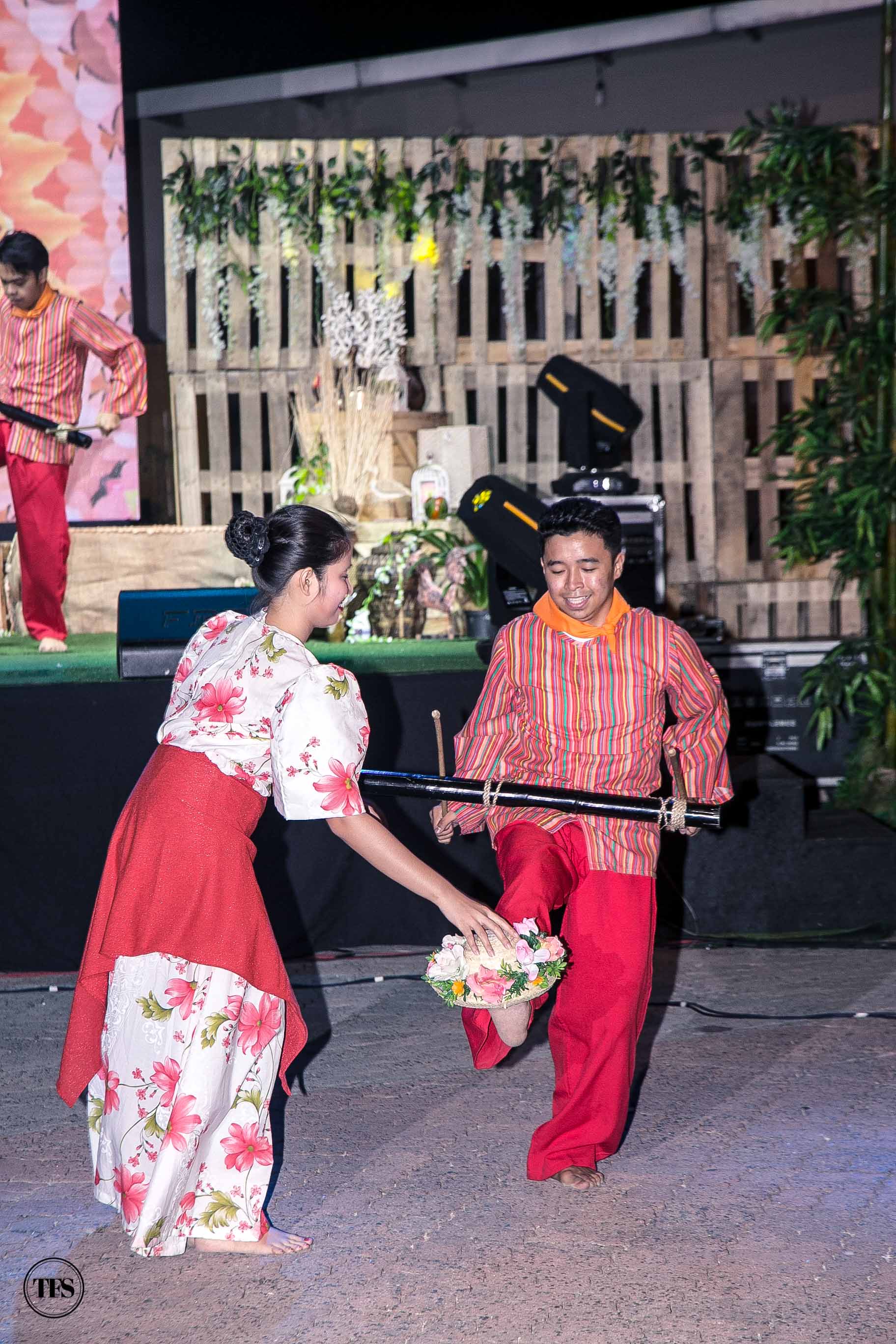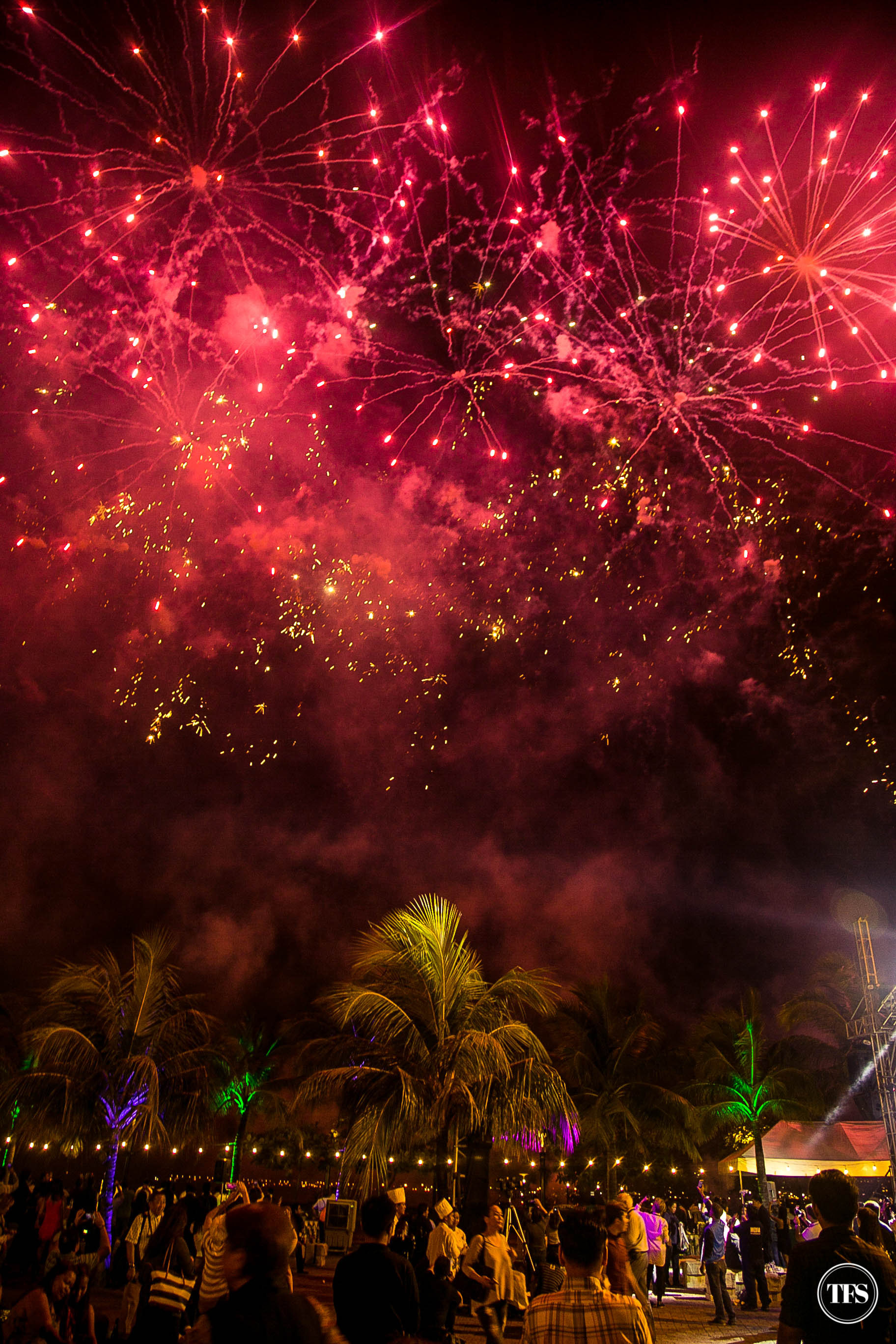 Attending this Madrid Fusion Manila Welcome Night made me look forward to the next one, even though I have to wait for another year. I love how organized the event was, given the fact it was an overflowing free food & beverages affair! The food selections were well thought of. Foreigners eating next to me enjoyed every bit of the dishes prepared while drinking a bottle of beer. And the night ended with a blast, literally with extravagant fireworks display right on top of us! Was I watching Pyromusical Competition again or what?! Without exaggeration, that was totally an amazing night that turned to be our date night. 🙂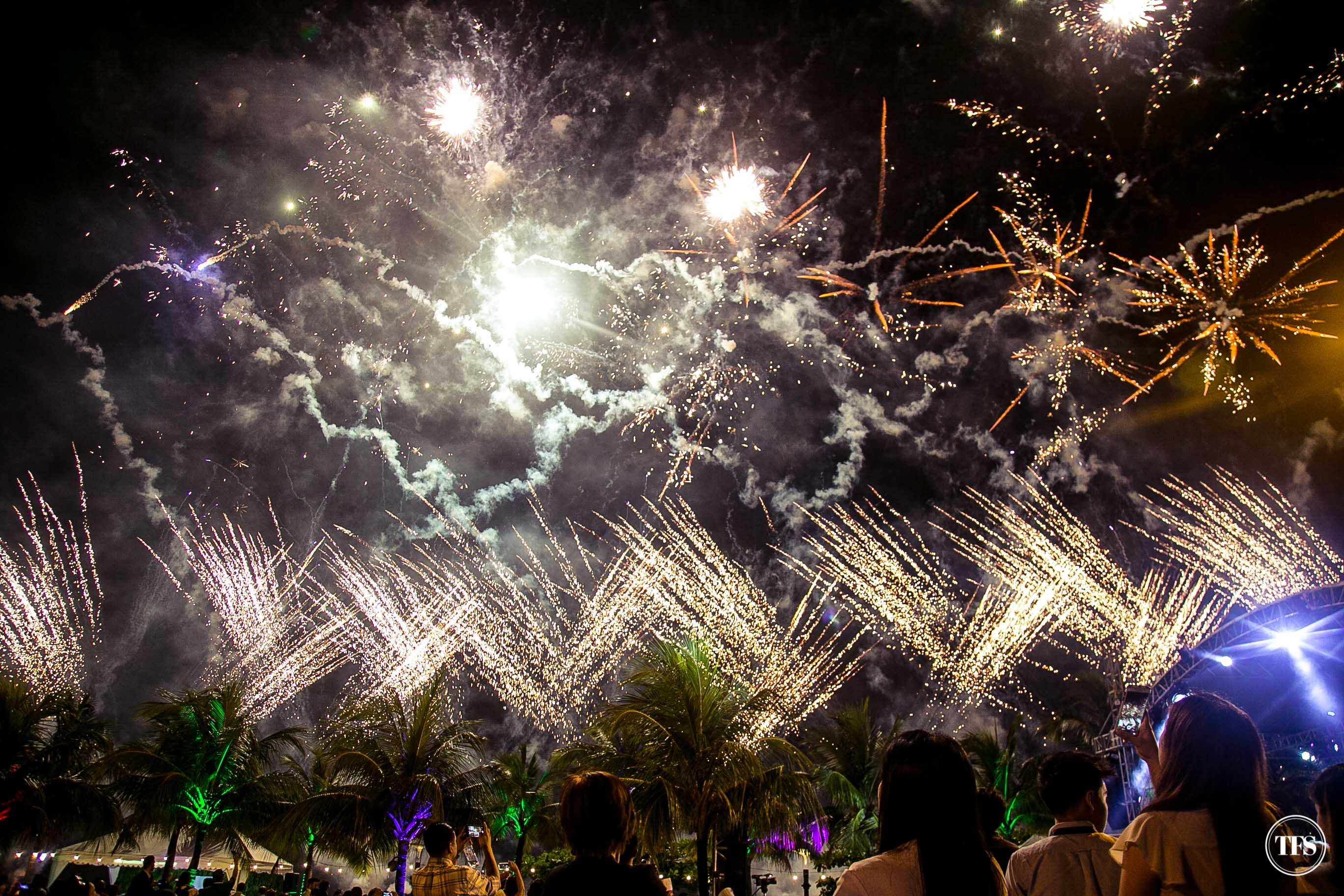 The celebration doesn't stop at Madrid Fusion Manila. In fact, SM Supermalls owns the biggest international culinary events in the Philippines as it partners with the Department of Tourism (DOT) for Flavors of the Philippines, a nationwide event to bring MFM closer to Filipinos through Flavors Fusion that's happening from April 1 to 8 at 22 SM Supermalls! Stating the obvious, SM Supermalls takes its efforts to the next level to strengthen appreciation for Philippine cuisine, local ingredients, gourmet products and preserve our Philippine heritage.
Some of the highlights of Flavors Fusion at SM:
A 15-feet in diameter giant bringhe – the Kapampangan's local version of the world-famous Arroz Valenciana at SM City Pampanga on April 1.
A giant bucket of chicharon will indulge mall-goers of SM City San Fernando on April 3.
A larger-than-life pastillas wrapped in colorful pabalat will take the center stage at SM City Baliwag on April 8.
Back-to-back mango festivals will be hosted by SM City Iloilo on April 3 to 8, and by SM City Bacolod on April 2 to 9.
Featuring local ingredients from both land and sea through live culinary art demonstrations, SM City Lanang Premier will serve Davao on plate on April 1.
Davao's prized fruits and local food innovations will be the showcase of SM City Davao on April 8.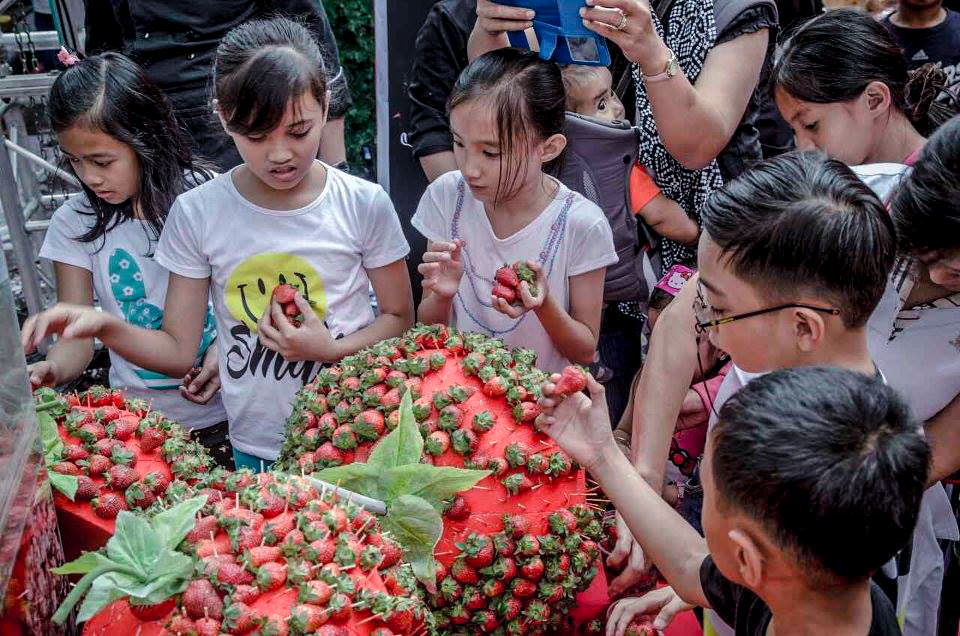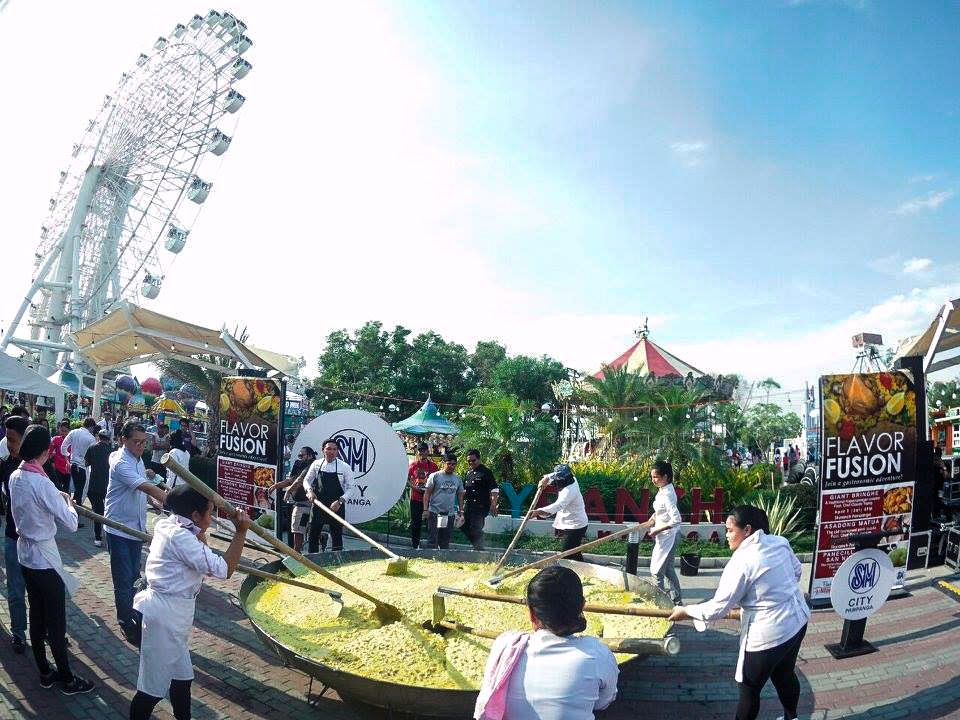 Expect more international culinary events from SM Supermalls. One of the events to look forward is the upcoming World Street Food Congress happening this end of May!! Exciting!!!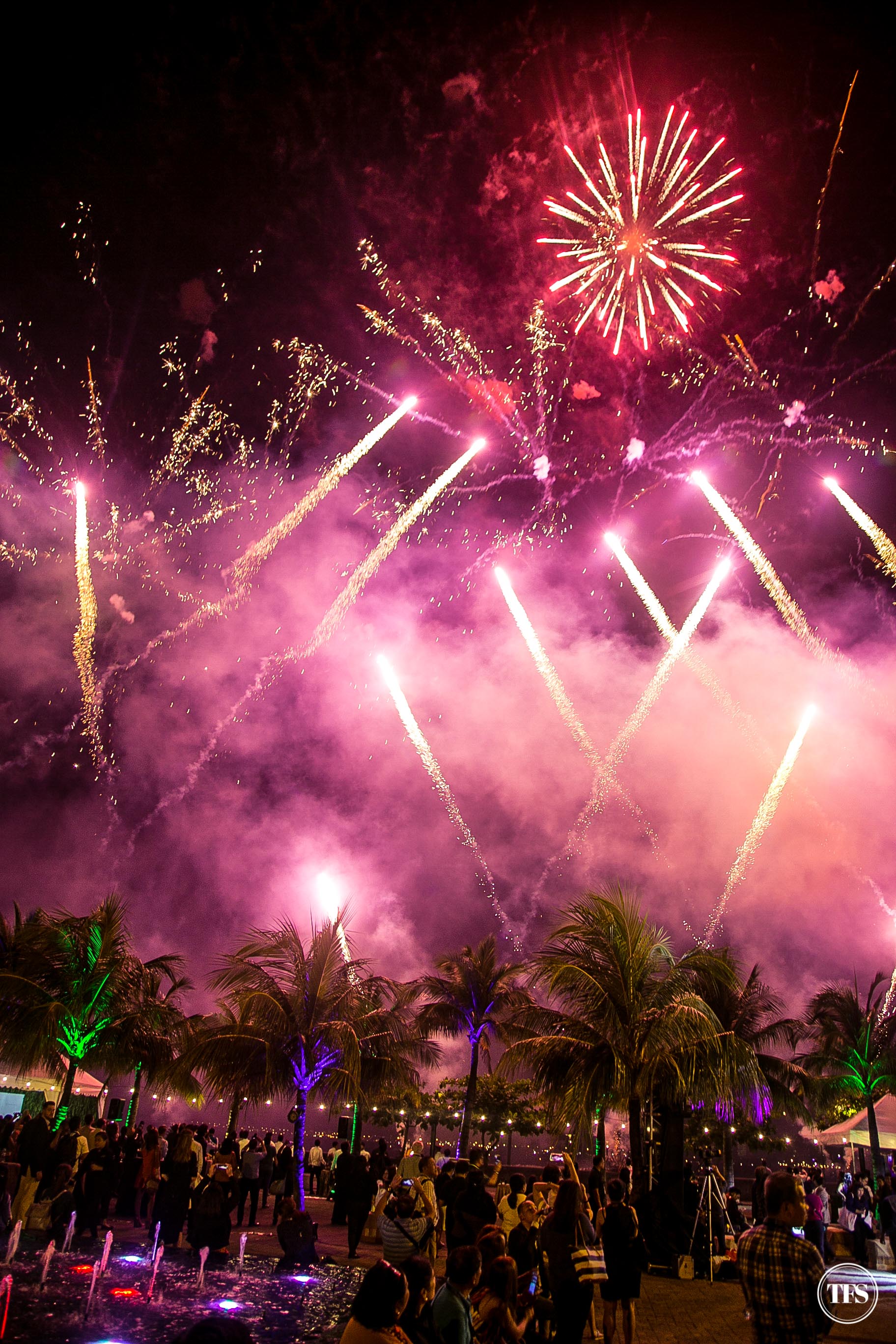 What do you think of SM Madrid Fusion Manila hosted by SM Supermalls?
Share with me your thoughts!
Stay updated and Subscribe to The Food Scout for Free!
Pray, Eat and Love.
Cheers,
The Food Scout
---
Facebook: https://www.facebook.com/pg/smsupermalls