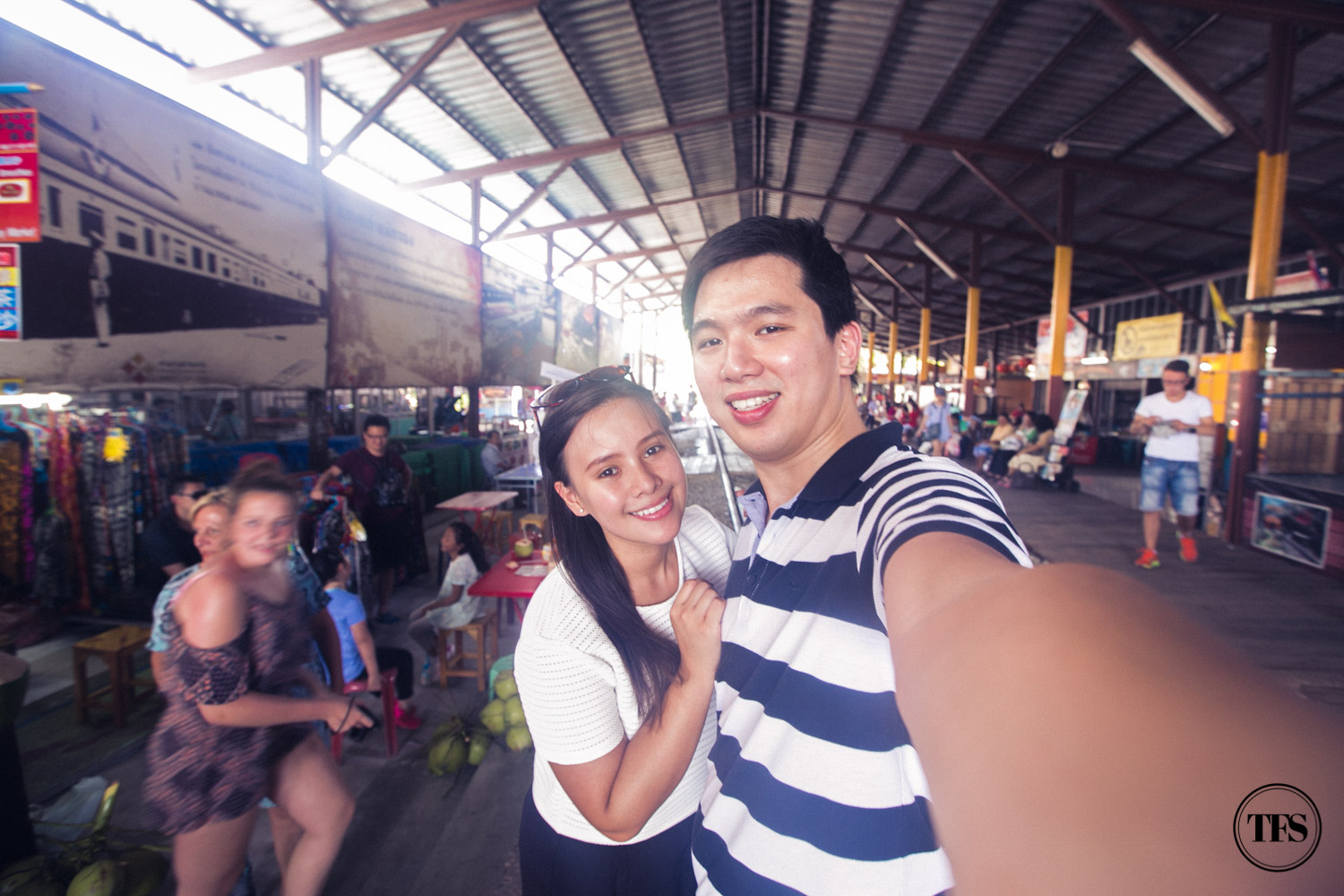 On this day, we decided to take the touristy road. The van we rented picked us up at the hotel at around 8 in the morning. From some reviews I read, I found out it was best to leave 5am to avoid traffic during that 2-hour ride to the province of Ratchaburi. Oh well, we had our beauty sleep, well-rested after our Thai massage the night before. Haha! Without enough time for breakfast, the van stopped over at McDonald's for our quick breakfast.
Then, we headed southward to see the elephants.
Elephant Village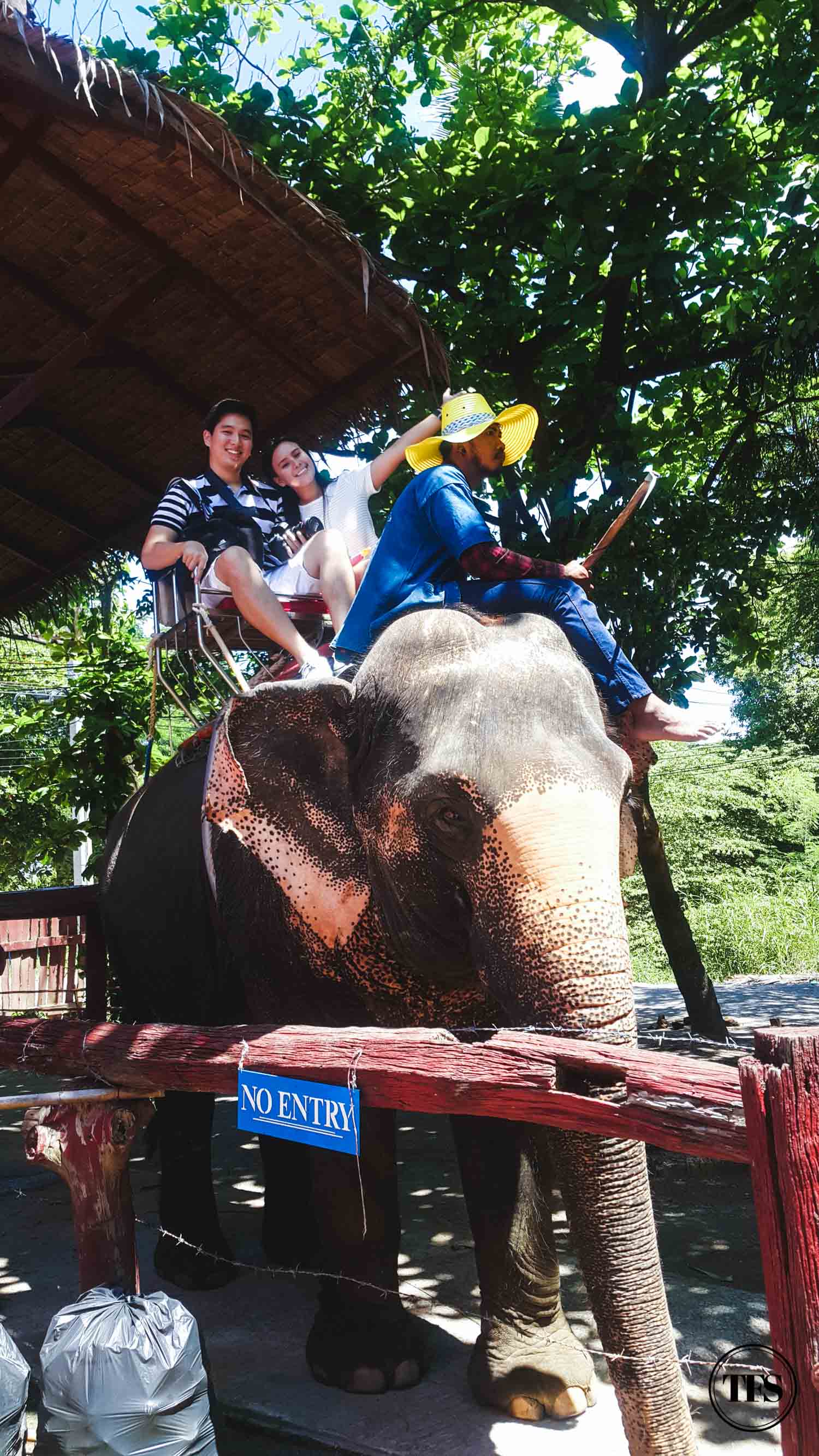 Hello elephants! We meet again! The last time I rode an elephant was, uhm, more than a decade ago. Oldie alert here! Haha! It was a bumpy ride following the course around the Elephant Village. Under the 12 o'clock sun, I felt my exposed legs burning. But I was completely entertained by playing with the elephant's skin. Haha!
For the experience, the elephant ride is worth it. To ride it again won't be in my wishlist though. Thrilling activities like jumping off the cliff would be something I'd want to do again.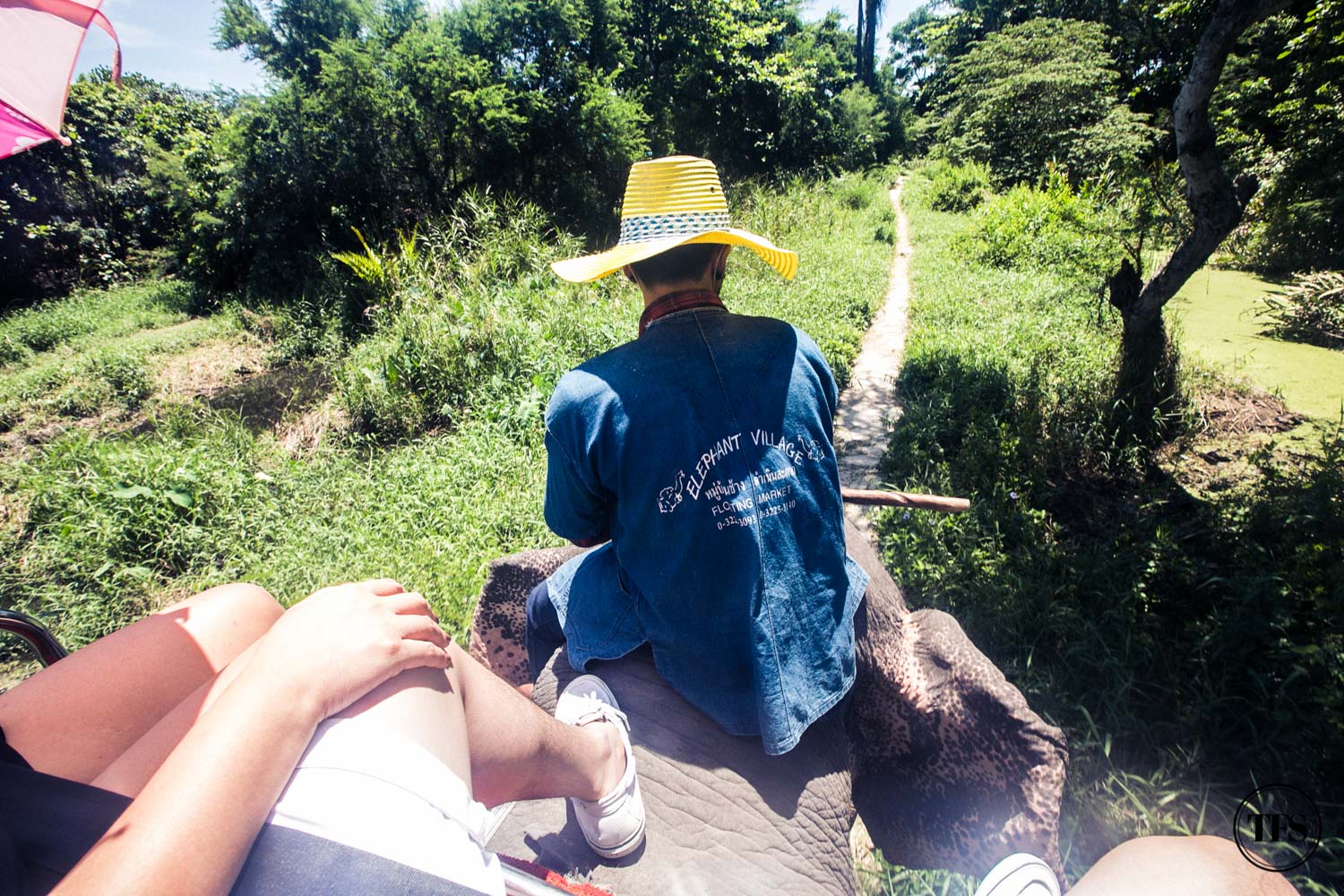 Damnoen Saduak Floating Market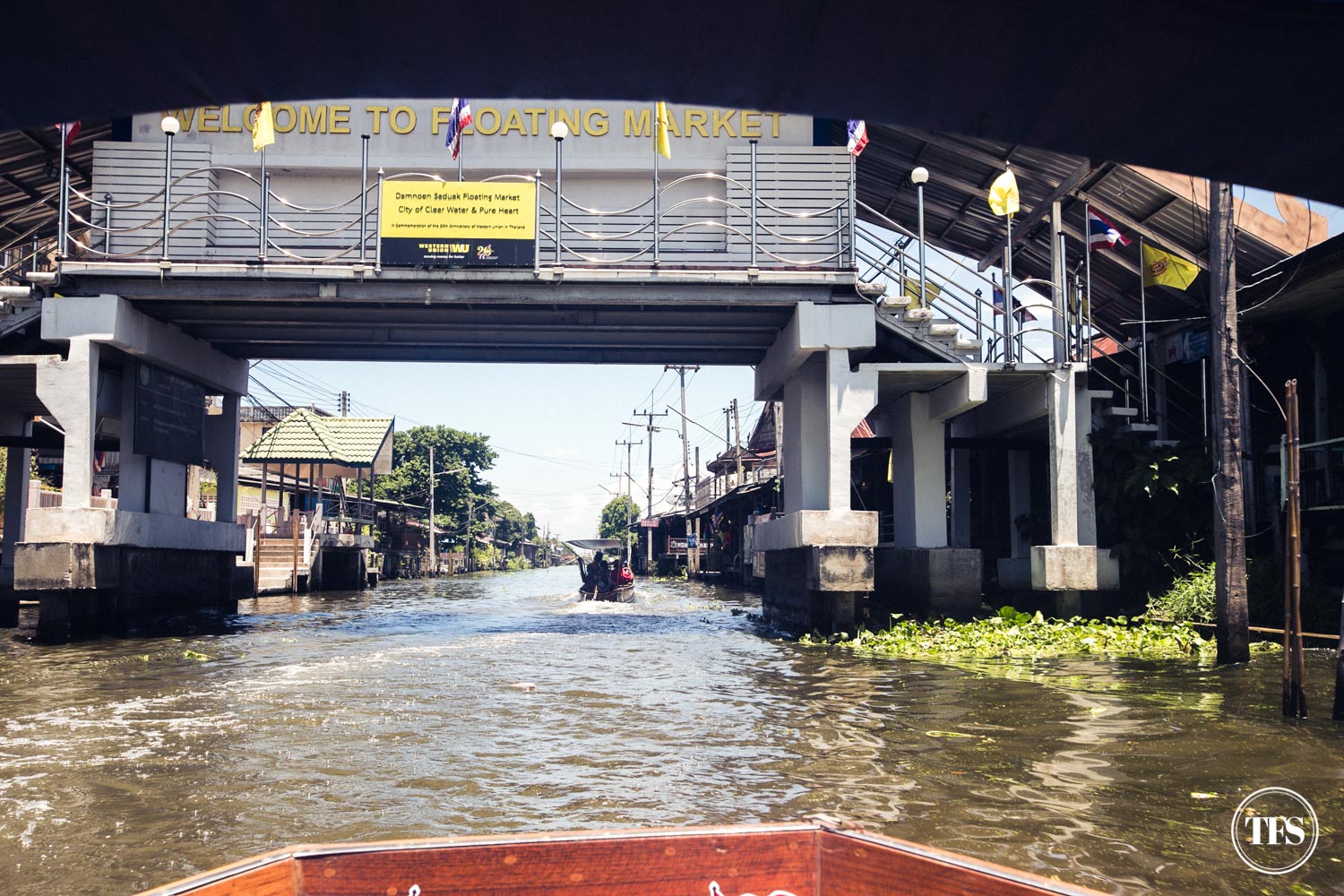 Also located at the southwest of Bangkok, the ride to Damnoen Saduak Floating Market from the Elephant Village took a few minutes only. We chose the motor boat over the paddle boat to navigate the whole village faster.
This popular floating market has probably more tourists than locals buying goods. Like in any market, you'll see vendors selling all sorts of goods including local fruits and food. Some vendors are stationed at their booths, some are in their own paddle boats with their goods in the boat. If you feel hungry, that's not a problem. I love that some vendors would offer you freshly cooked Pad Thai while you're in the boat. If you don't feel like eating, just grab your fresh buko juice as you tour around. It's refreshing while exploring under the sun.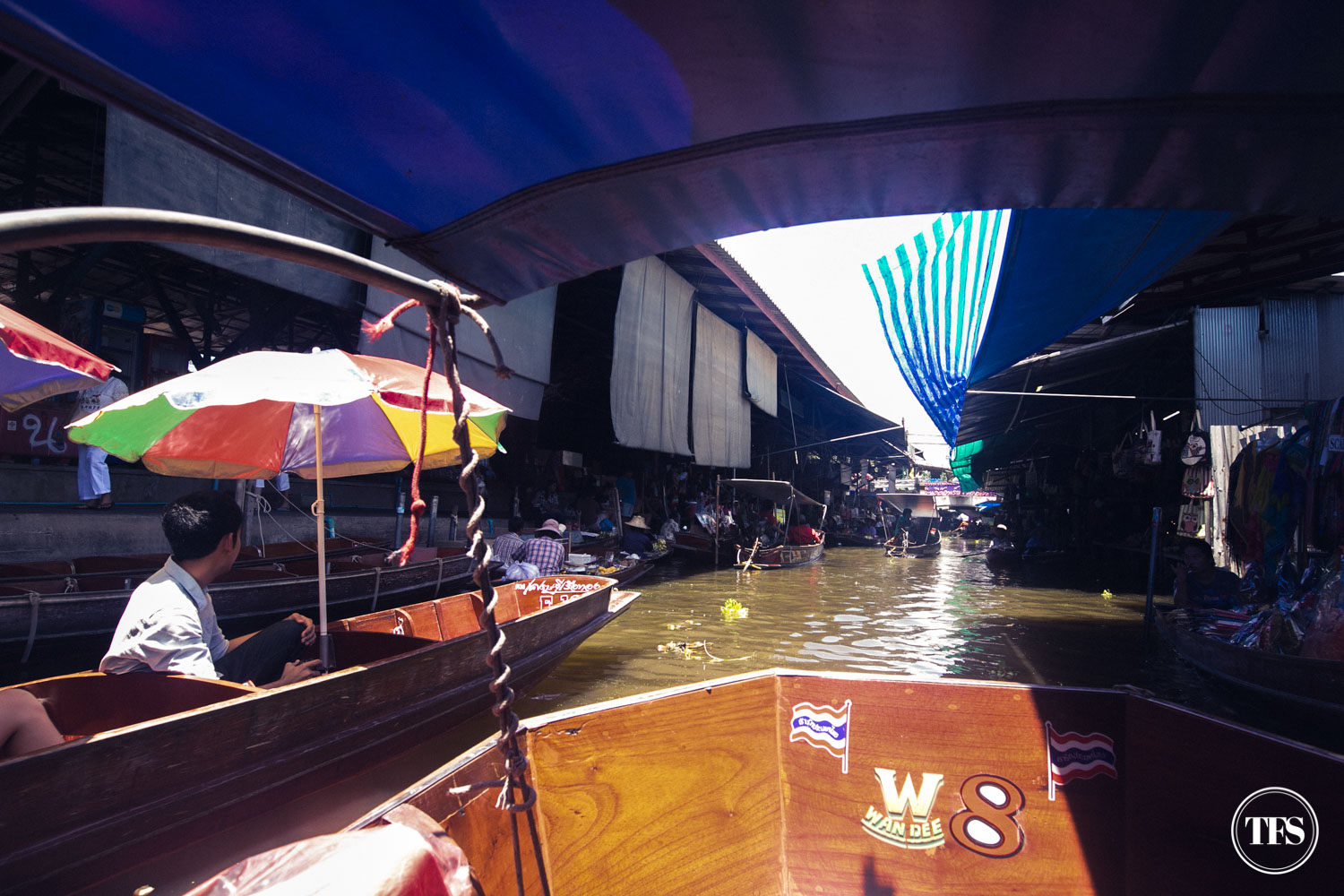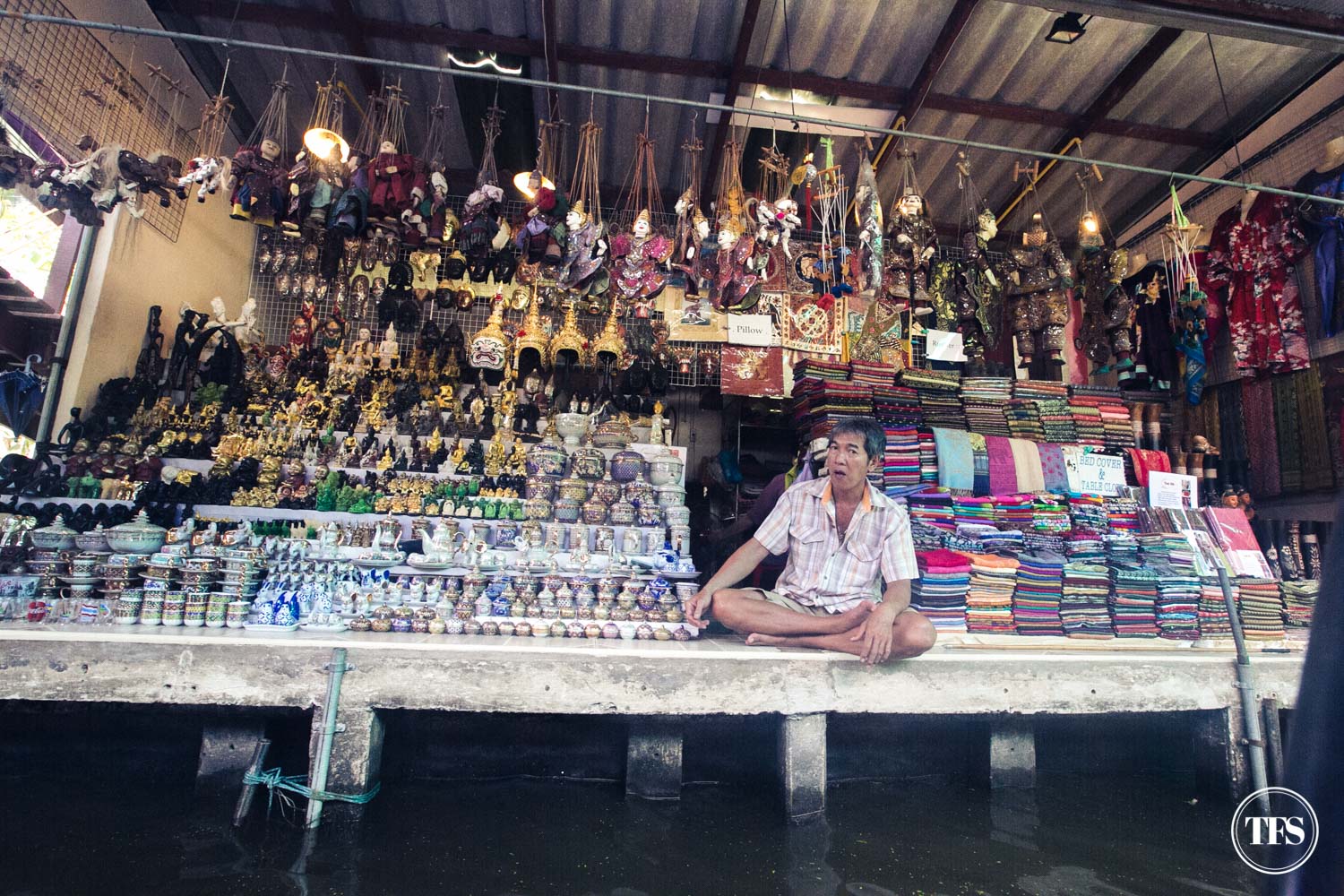 We found interesting things, like spices, artworks and clothes to take home with us.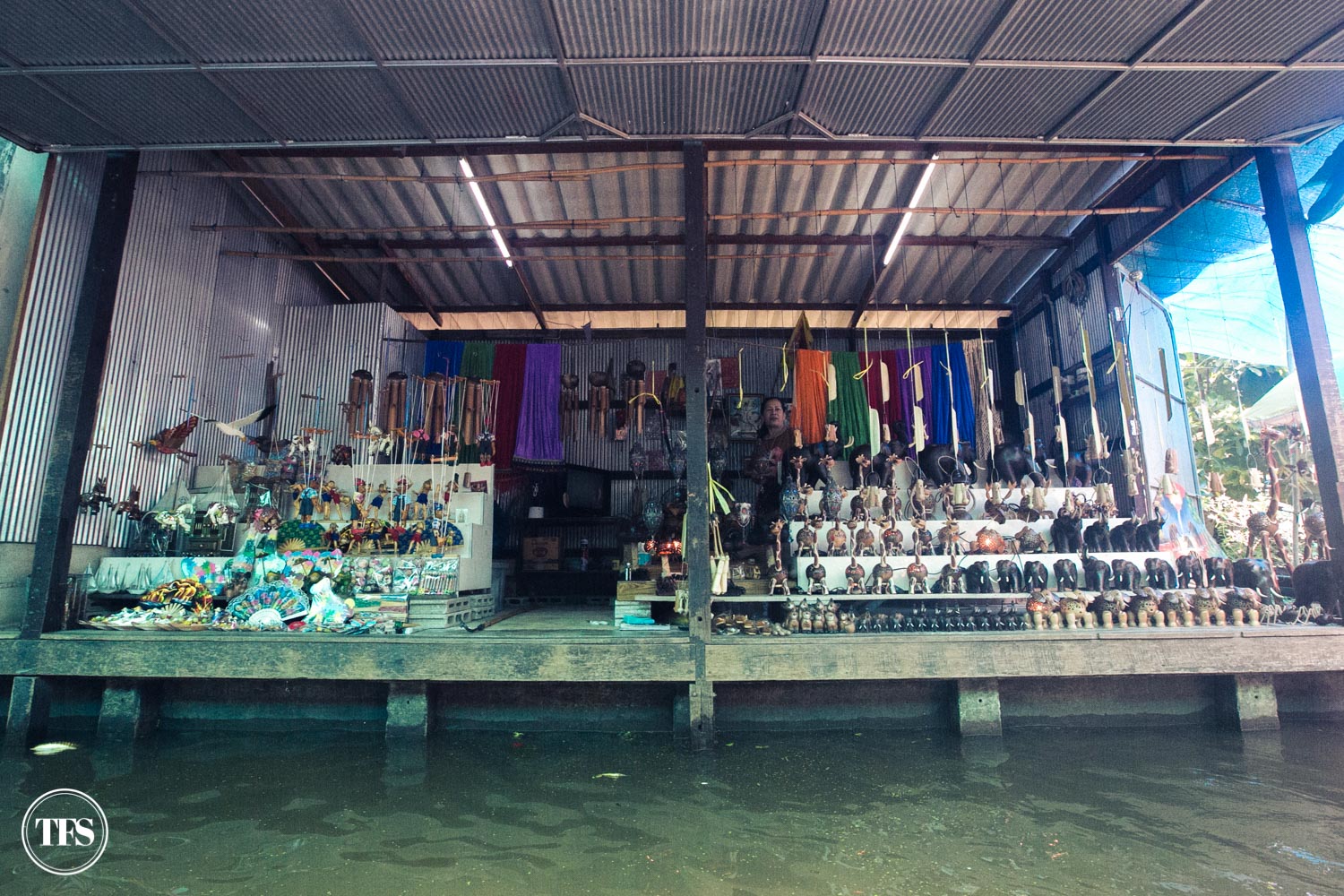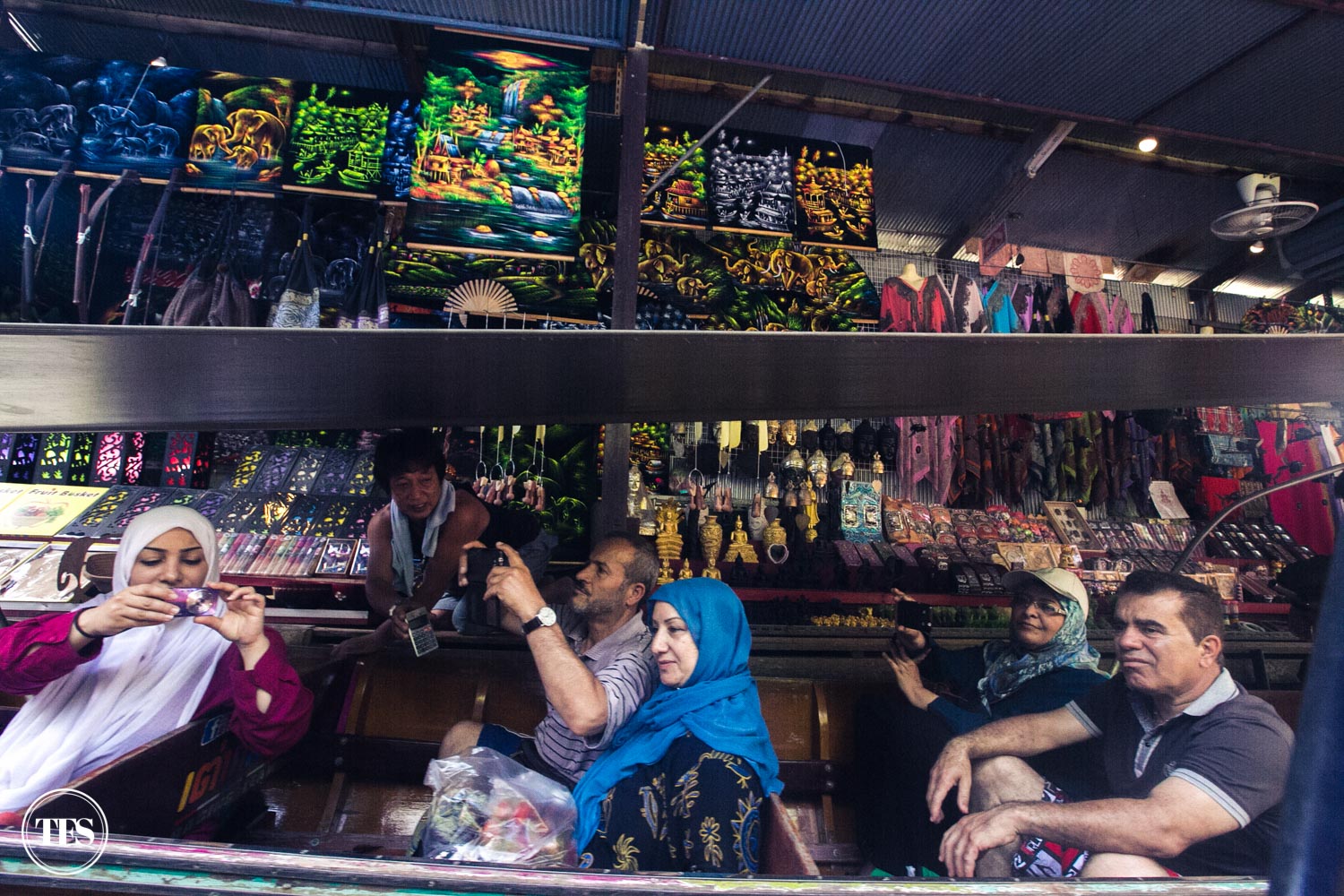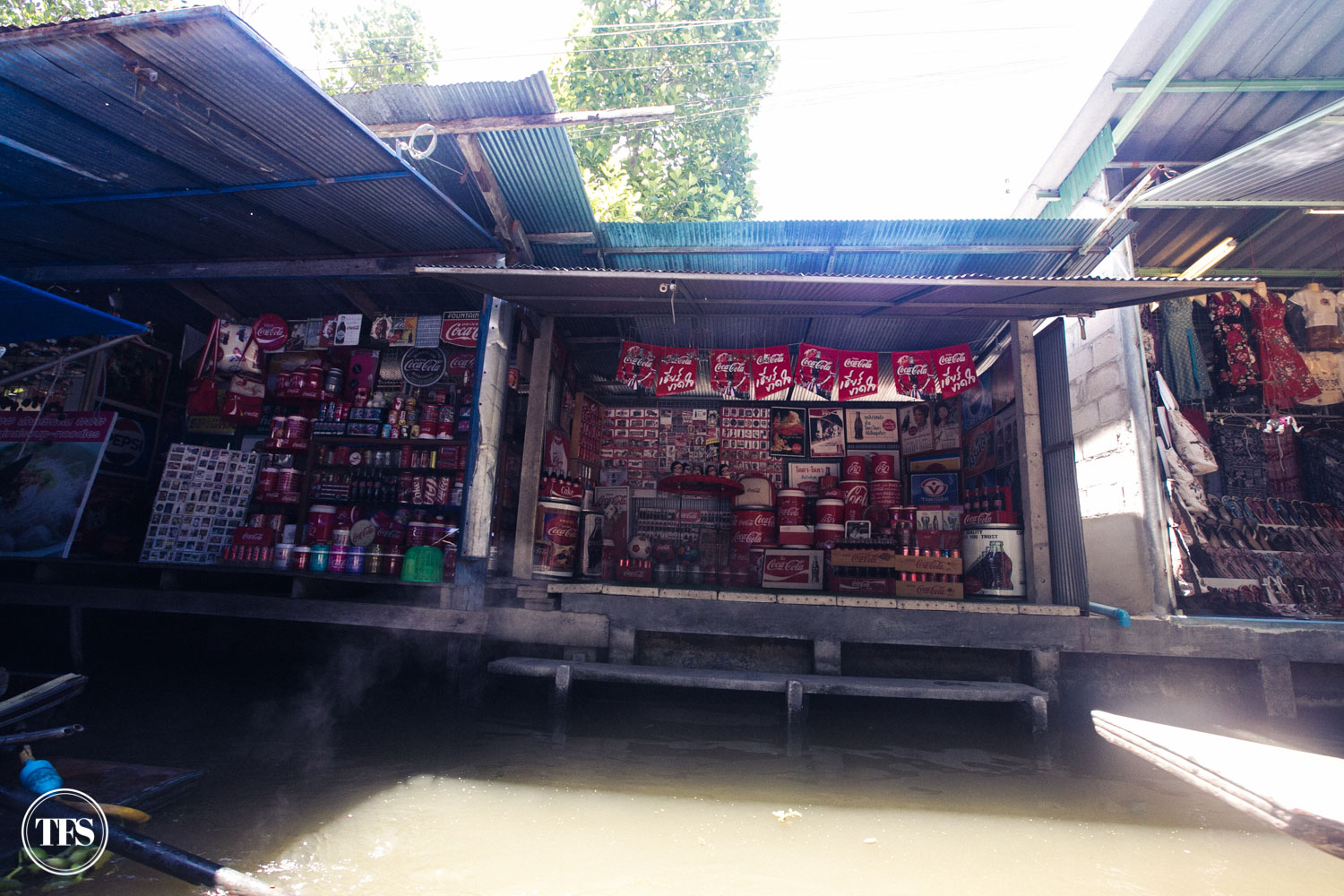 One store was serious about selling Coca Cola memorabilia. Vintage hunting!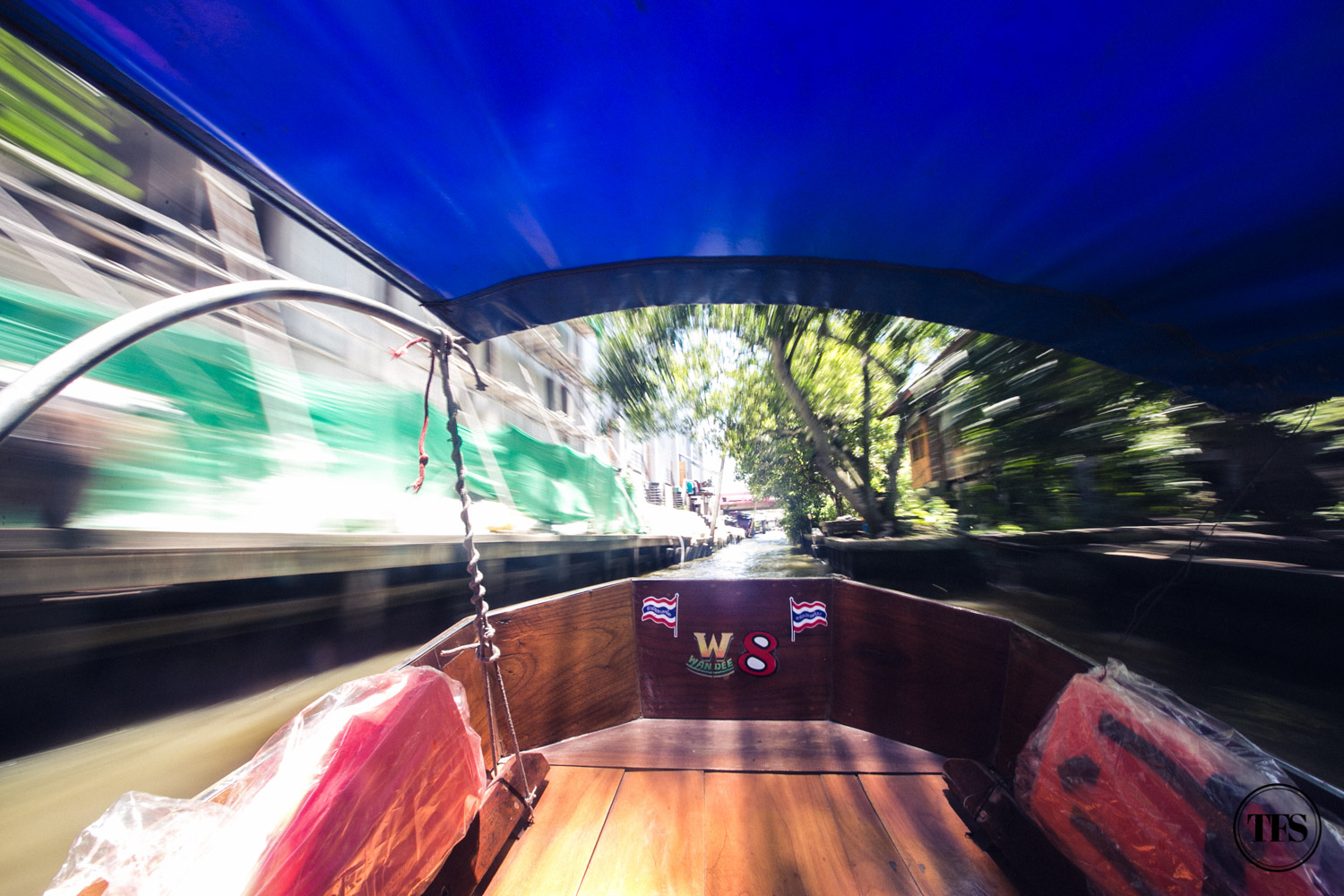 We ate at the nearby restaurant for a plate of authentic Pad Thai and a glass of Thai Iced Tea after our Floating Market tour. When I'm in Thailand, it feels liberating to sip and slurp their very own milk tea. Plus, it tastes best in their country!
Our tired bodies didn't stop us from keeping our feet on fire to explore the city. We took the Tuk-Tuk from Pathumwan Princess Hotel to CentralWorld.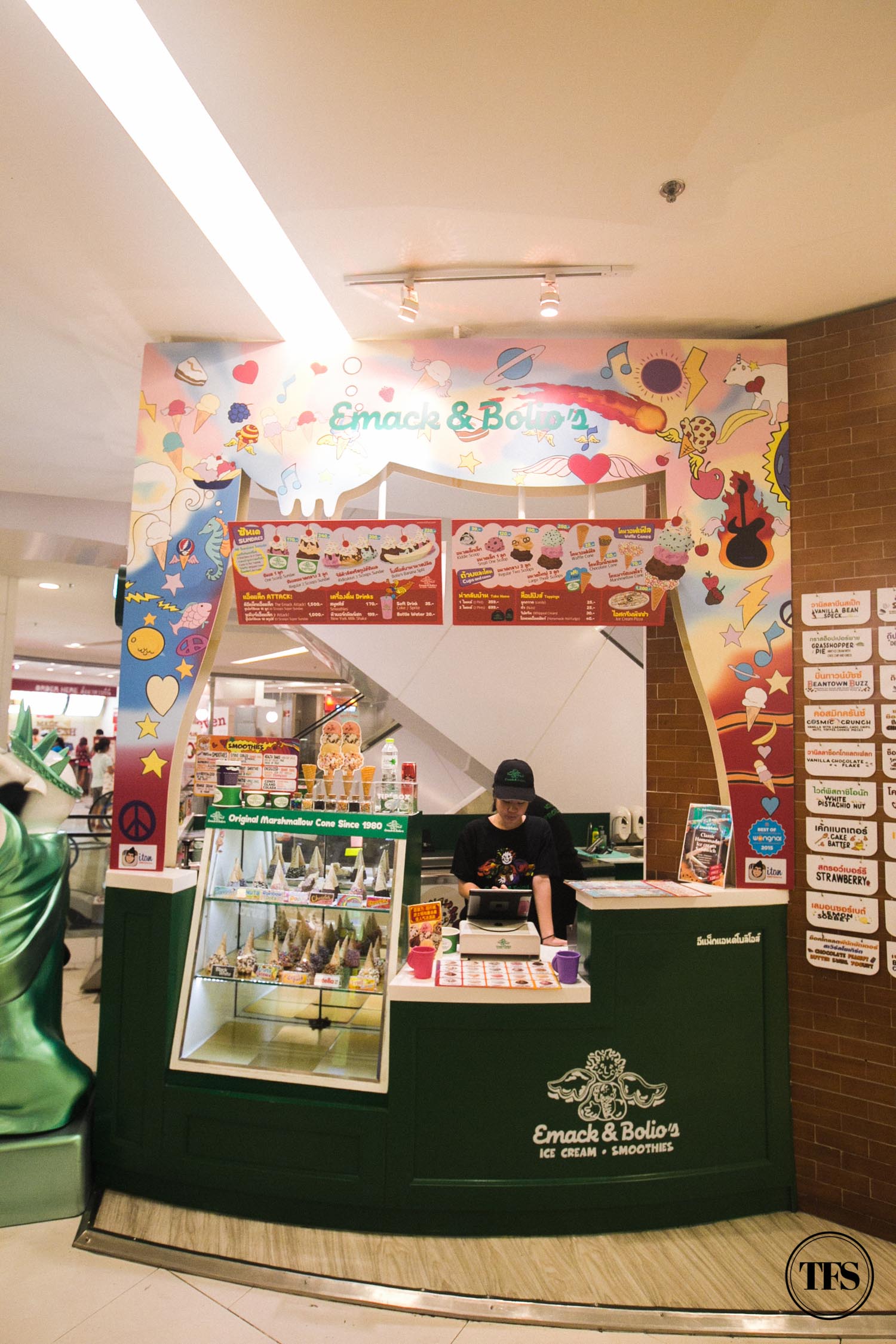 We continued searching for extraordinary delicacies at Bangkok Varee, Thai Street Food Fair located outside CentralWorld. Then after awhile, we went inside the mall to shop and eat until the mall closes.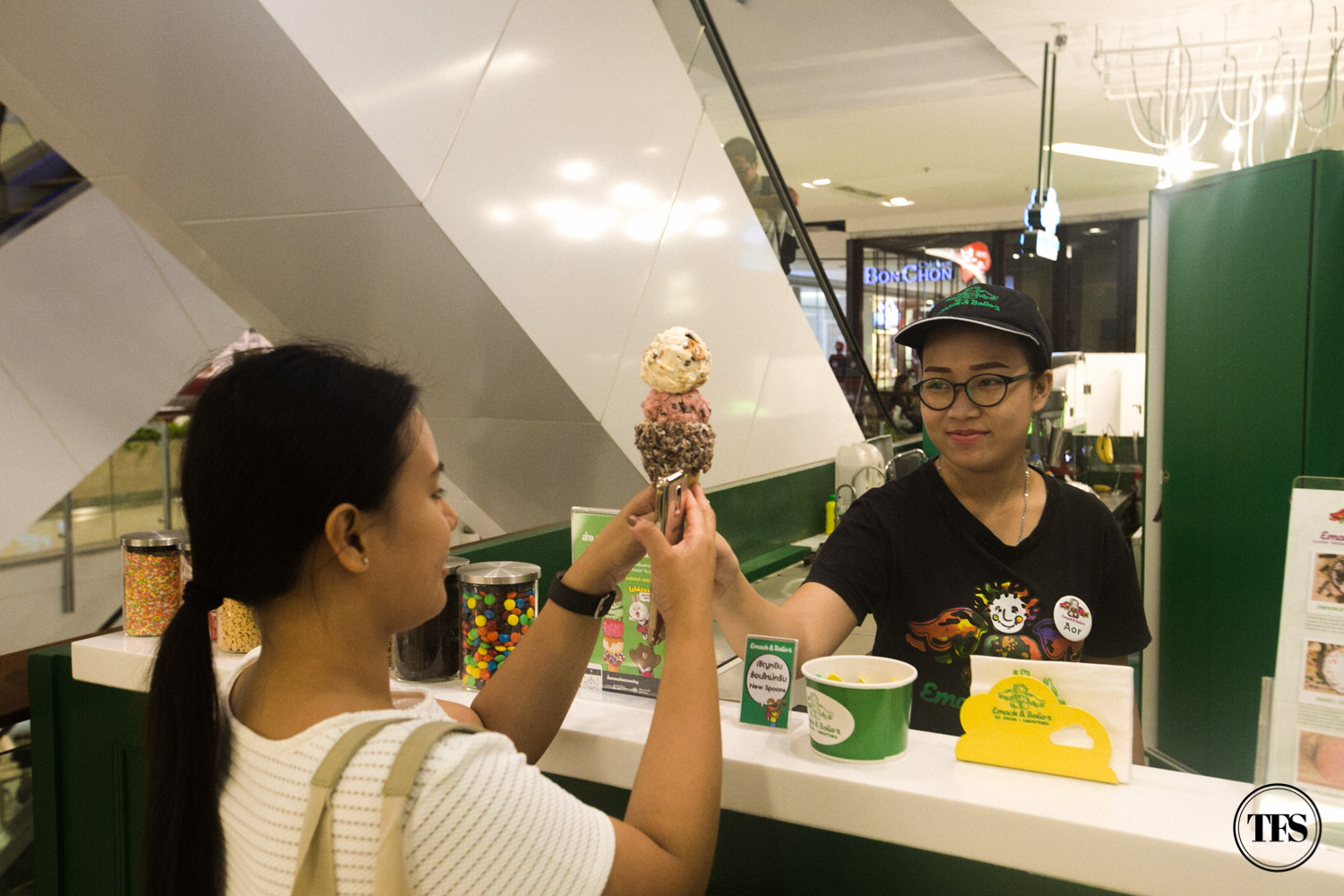 First, we tried Emack & Bolio's ice cream that originated from Boston. So-called rock stars of ice cream, I love how rich, thick and creamy their creative ice cream flavors on Coco Pops Marsh Mellow cone. You'll be in ice cream wonderland choosing from their ice cream and cones, which is something unique to Emack & Bolio's.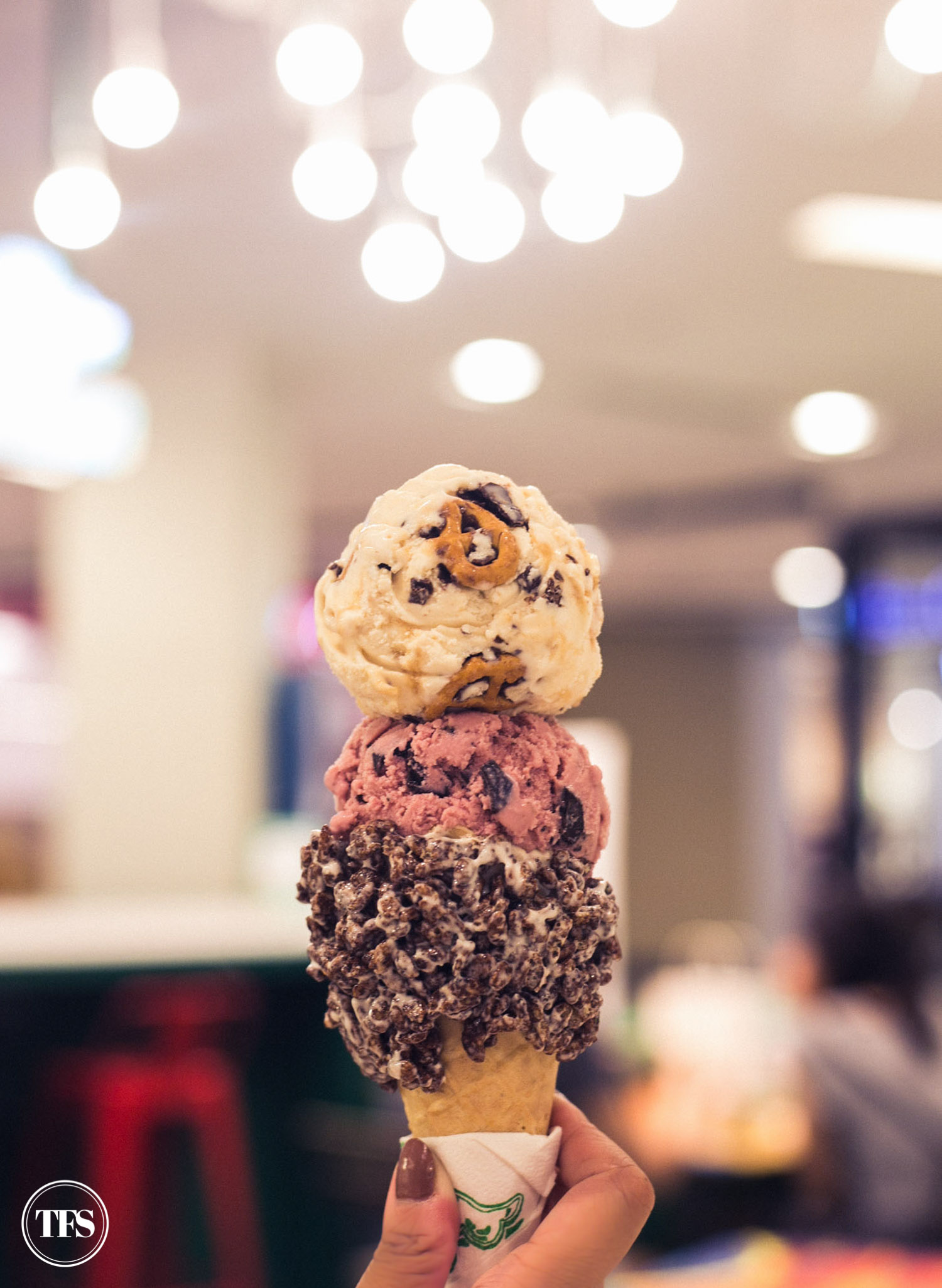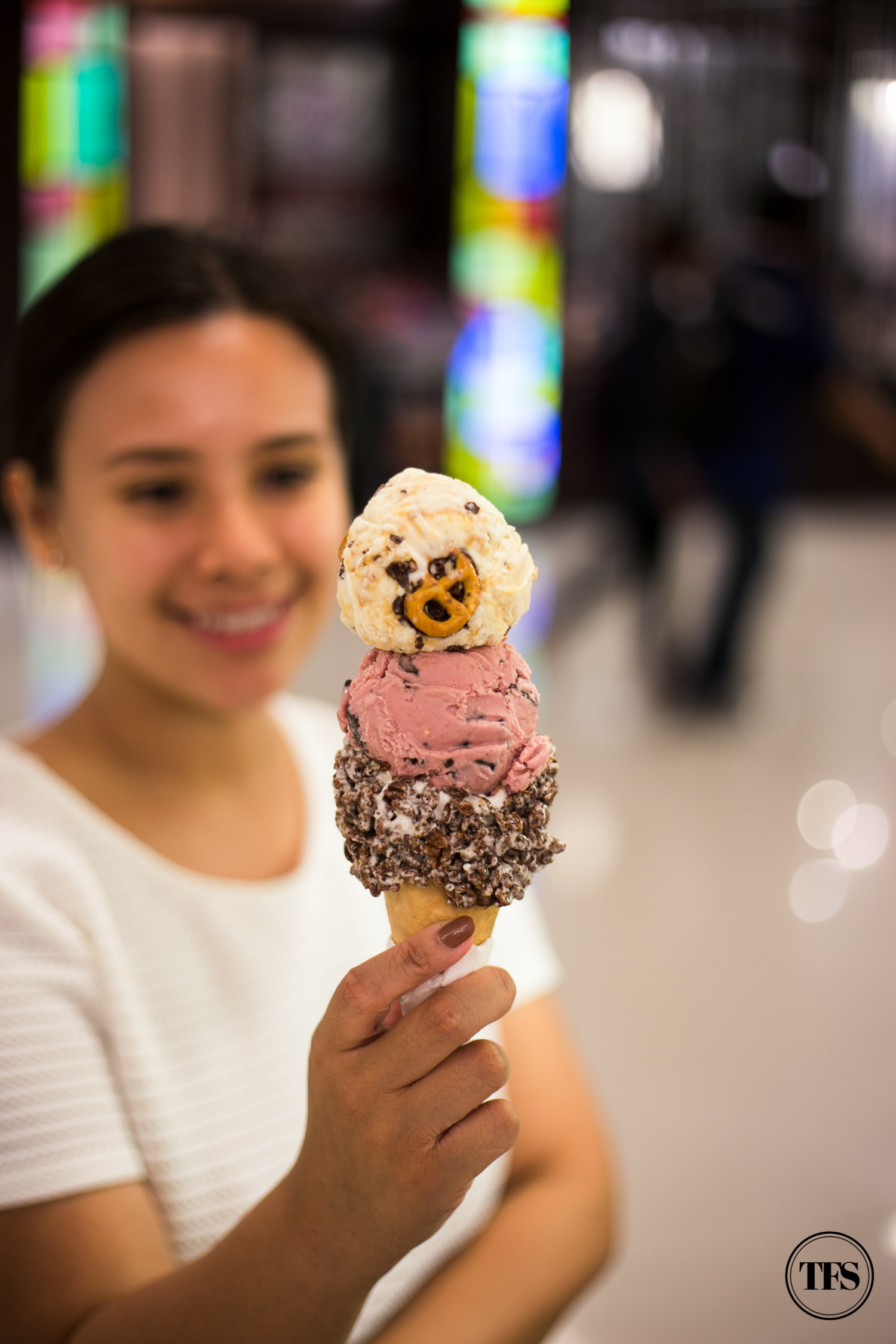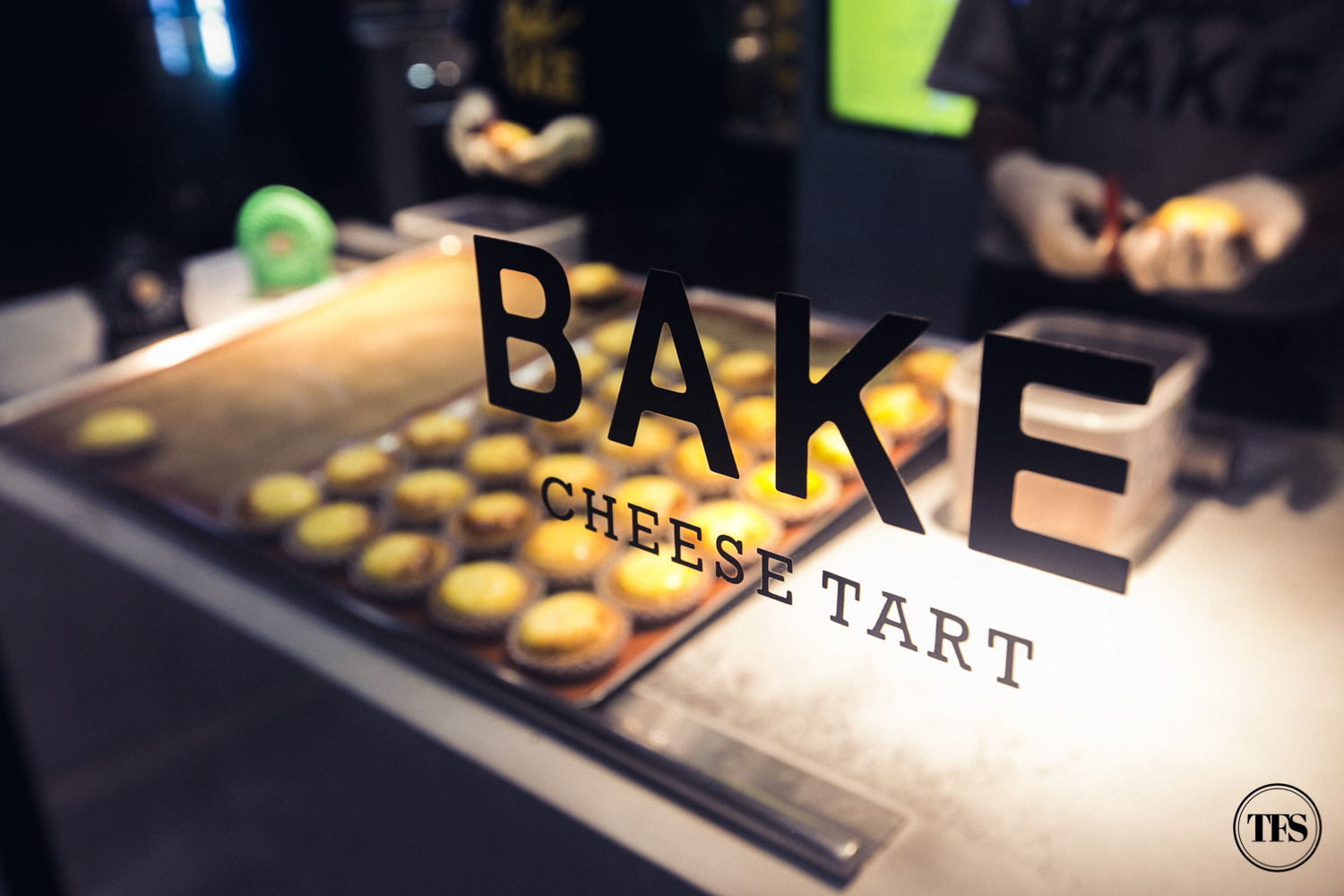 I found BAKE! Oh my oh my oh my! I was rejoicing when I found out there was BAKE in Bangkok! Many of my friends raved about this Japanese cheese tart founded in Sapporo Hokkaido. To find out if it's true, I had to try it myself! I would think O was already full by just judging his apathetic face. Haha! He tried to be supportive and enjoyed the snack still.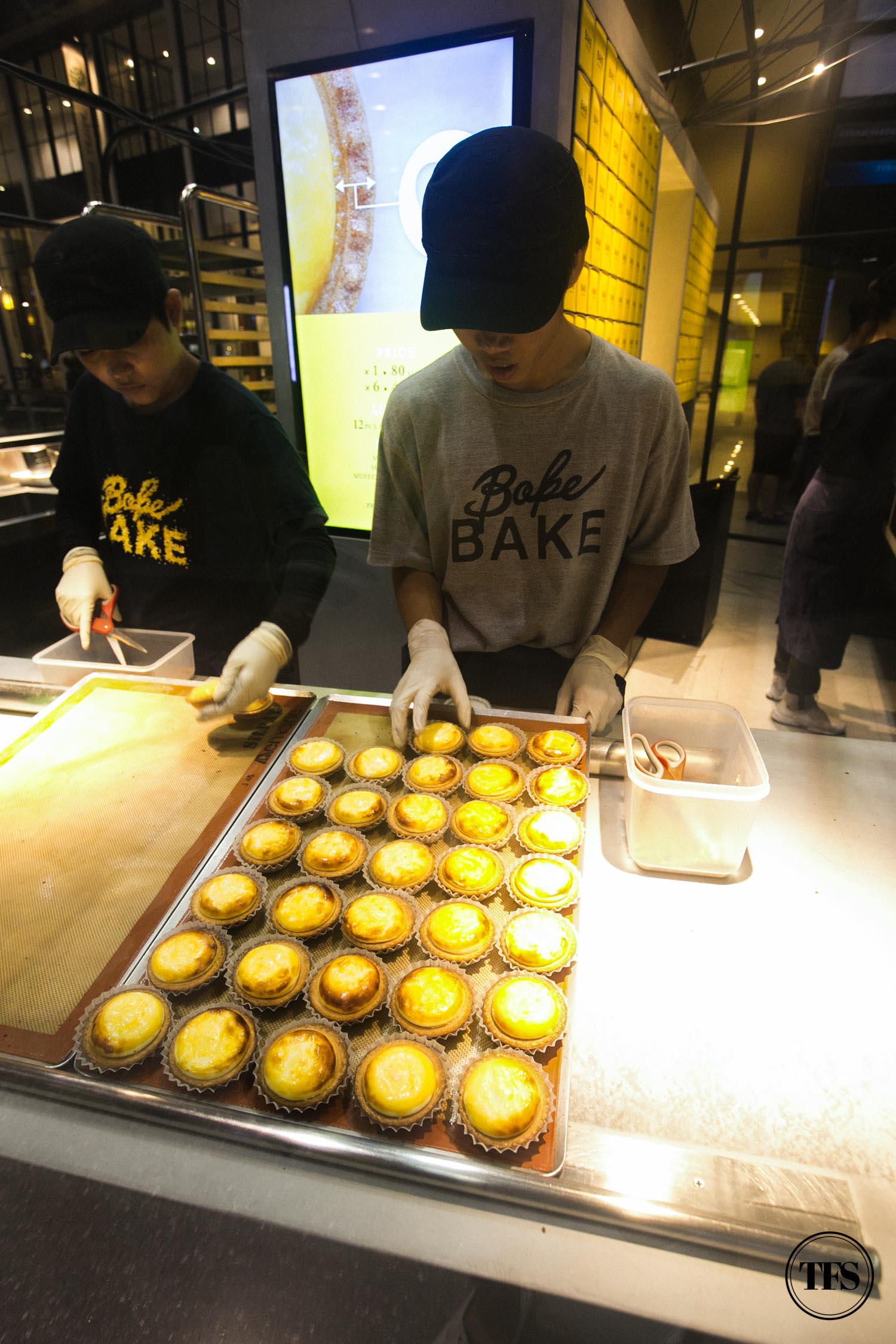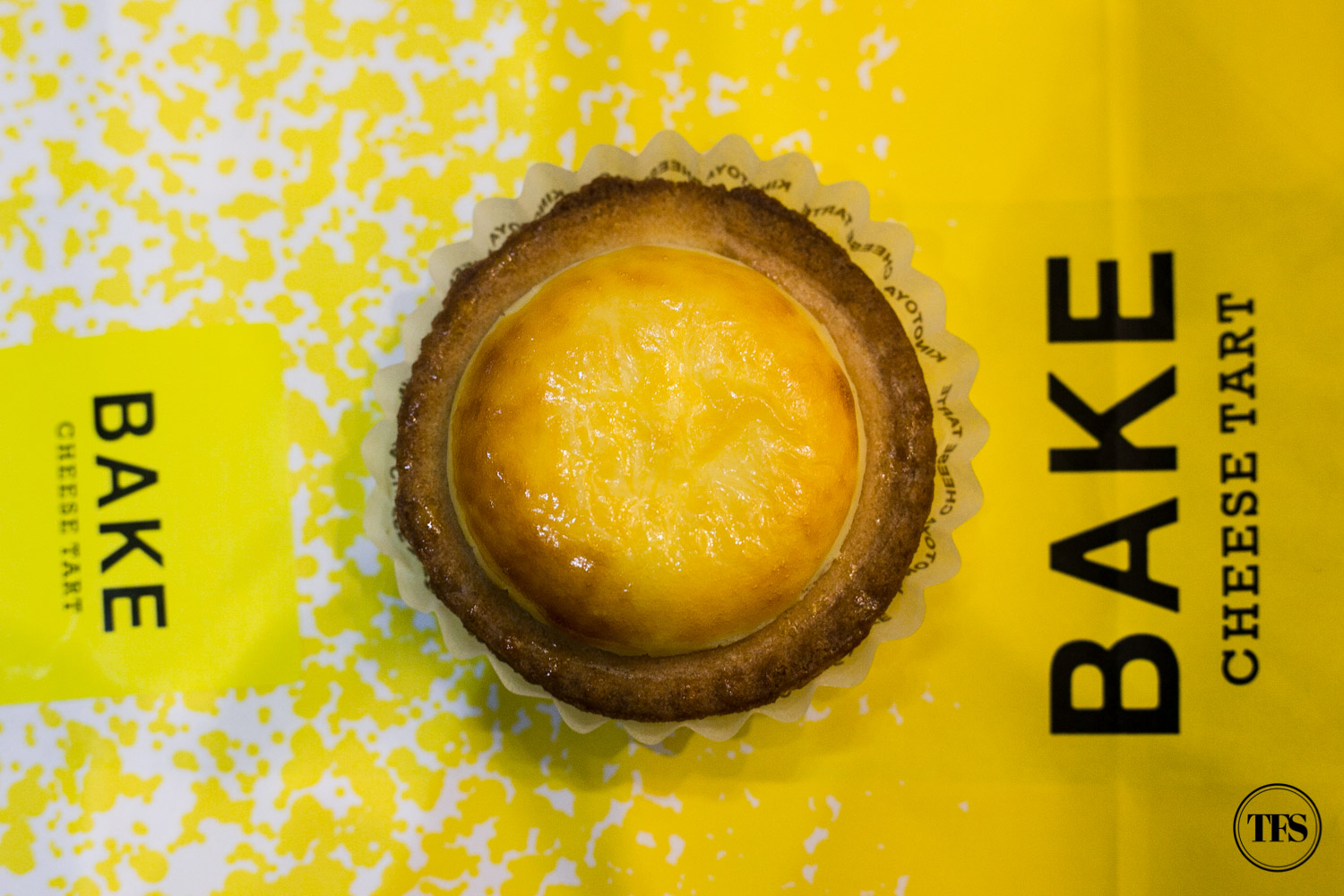 Aaaahhhhh! The smell of freshly baked cheese tarts is already fragrant. Pillowy soft BAKE cheese tart mousse with crispy baked tart that doesn't crumble easily. It tastes milky and cheesy at the same time. Those positive reviews are right!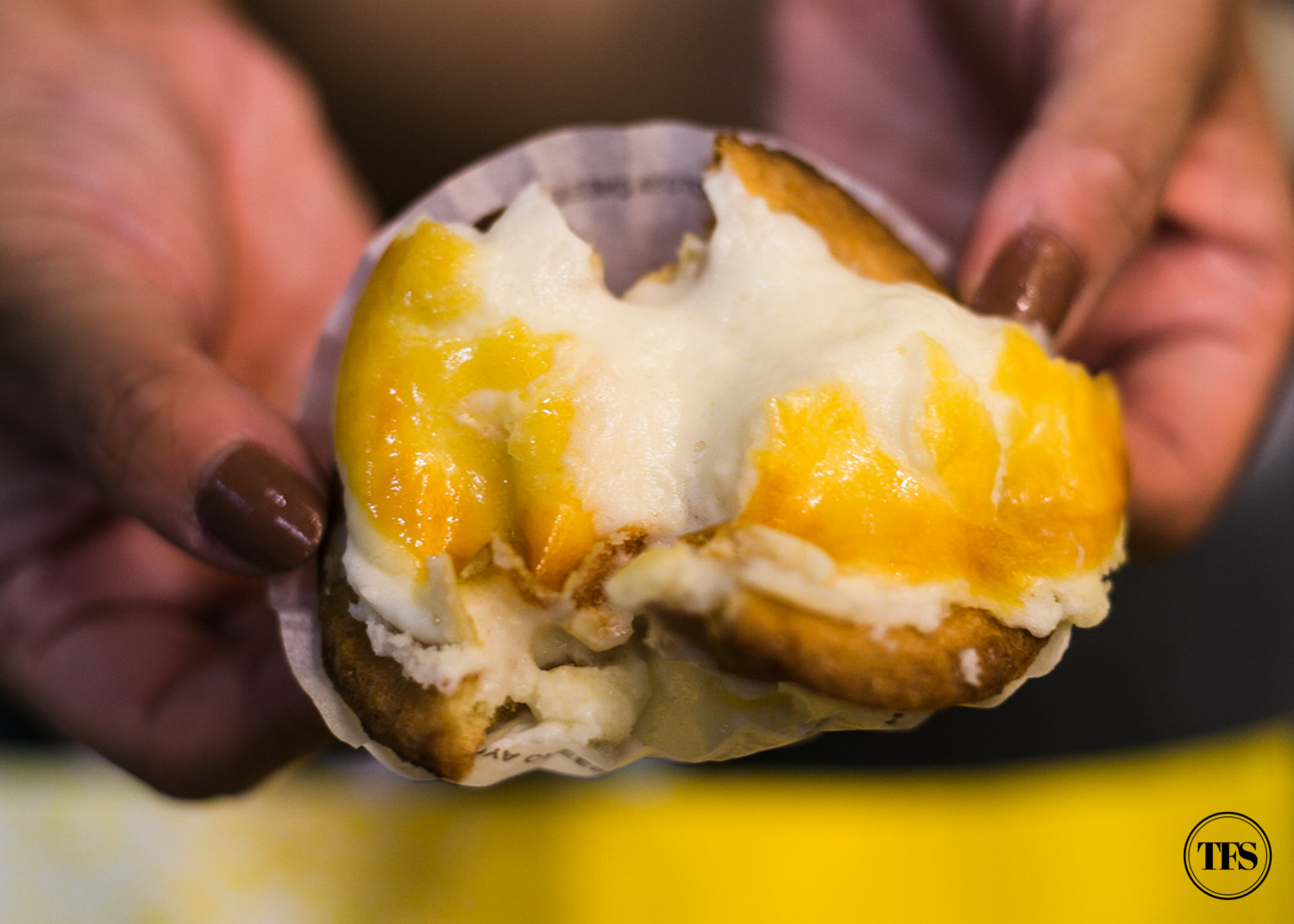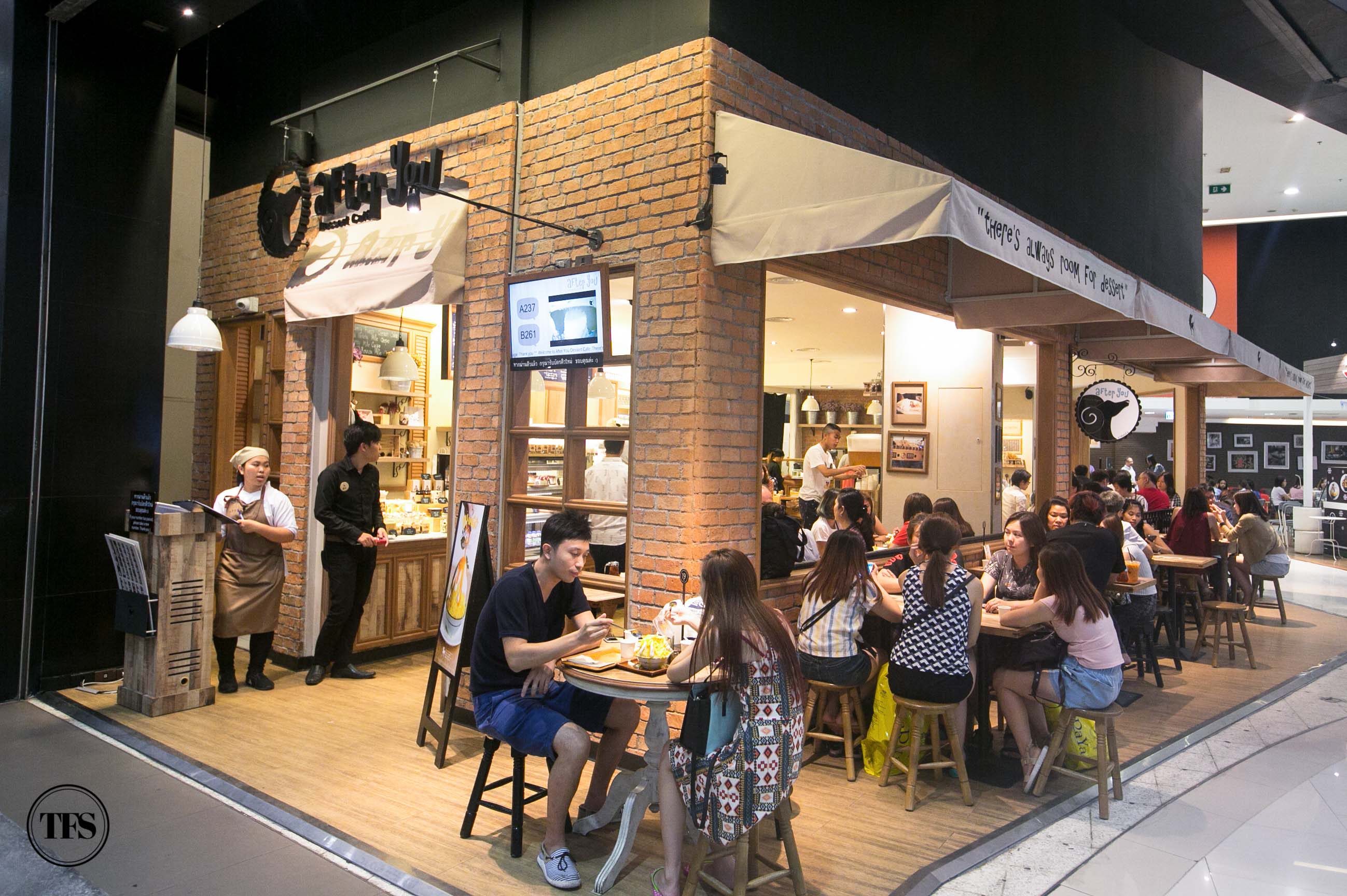 I thought it was a wrap for the day until I saw After You Dessert Cafe. With so many choices of signature desserts, I didn't know what to get. So I looked around and saw one dessert common in every table. Boom! Spotted Mango Sticky Rice Kakigori!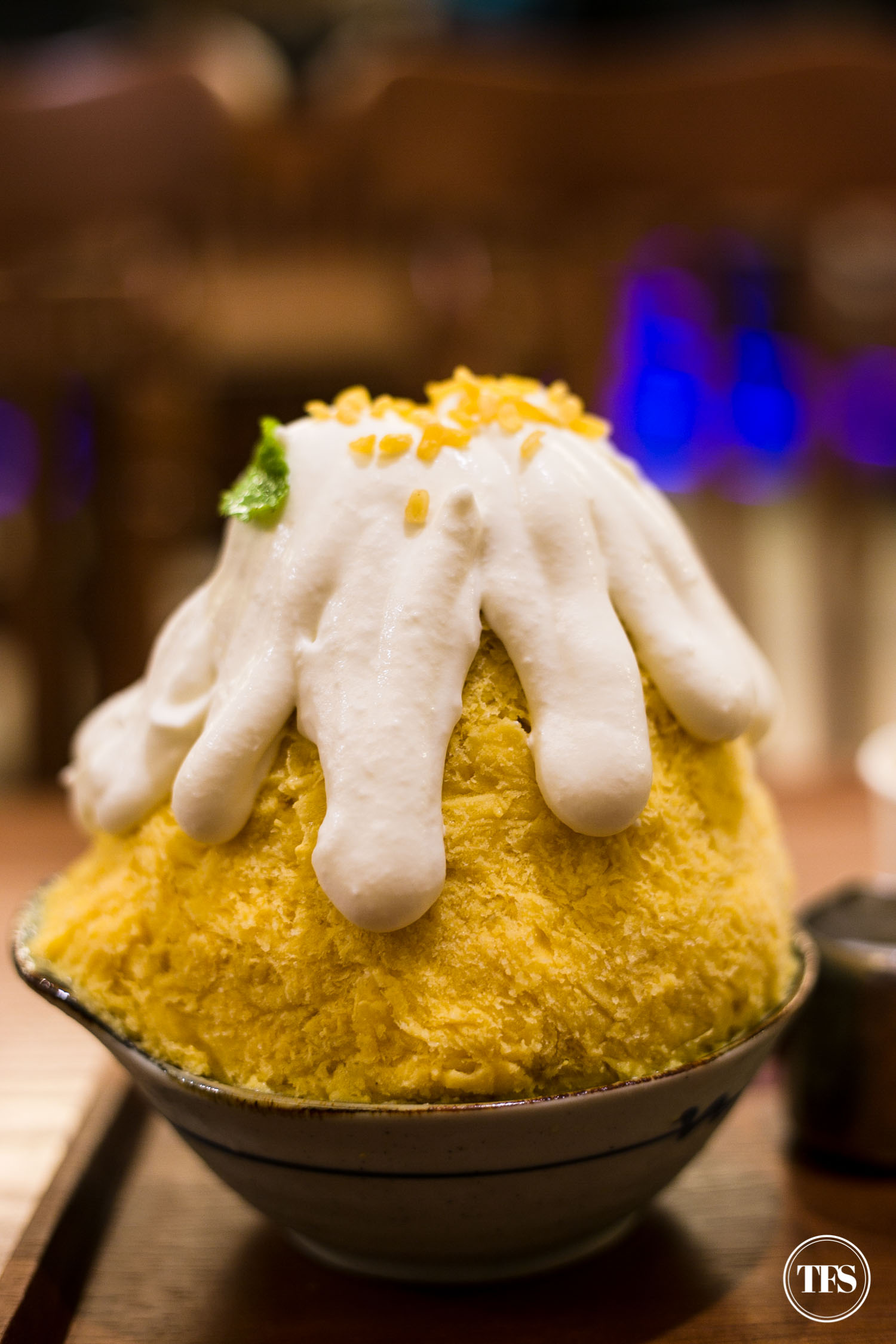 Heaven sent dessert! Inside this mango-flavored fine ice, it is a delight to see the core filled with mango chunks and sticky rice. On top, there's the glorious thick coconut cream and mango puree to pour over. One of the best mango desserts in the world!! I am seriously in love with After You Dessert Cafe. I left my heart in that cafe. Haha!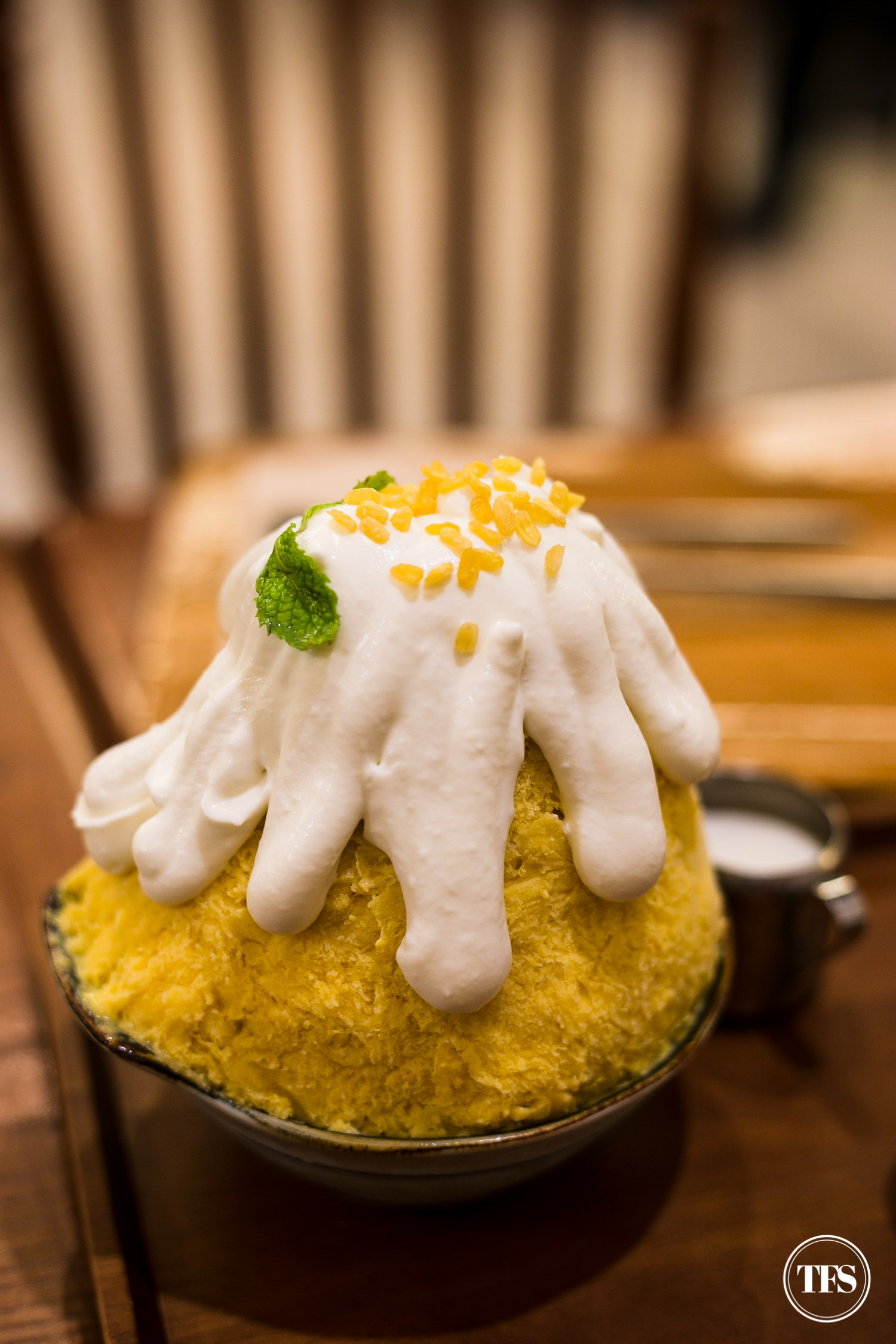 And that's a sweet good night after sharing this Mango Sticky Rice Kakigori.
Do you have any new found snacks in Thailand?
Share with me your thoughts!
Stay updated and Subscribe to The Food Scout for Free!
Pray, Eat and Love.
Cheers,
The Food Scout