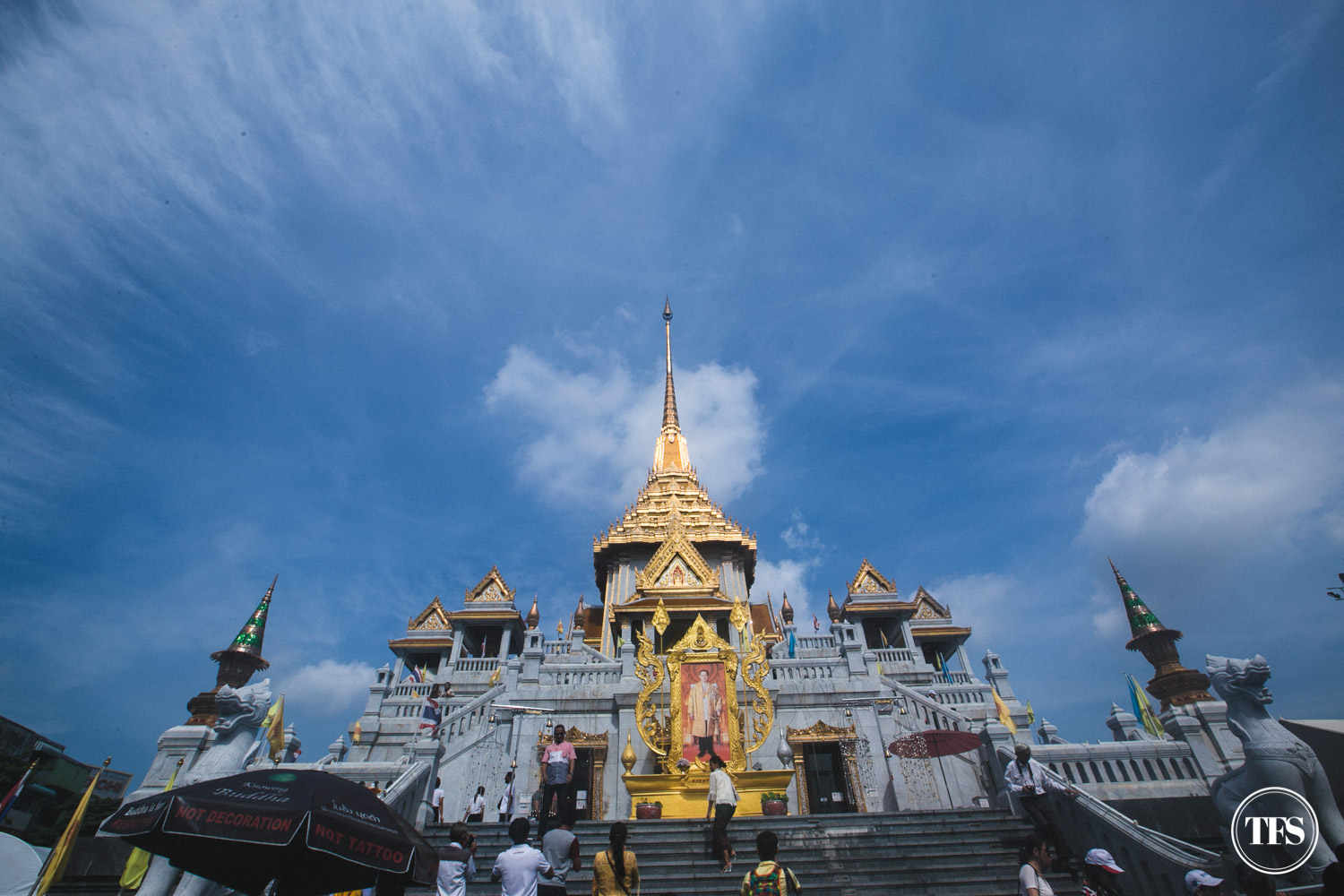 Morning started at a Buddhist temple where we brought mom's friends for their first Thailand Temple experience. O and I were in it for the street food nearby. That's more of our vibe, not exactly the temple visit. While waiting for them, we stayed at probably the only restaurant within the vicinity and had a large cup of Thai Milk Tea. Cravings for Thai Milk Tea couldn't stop when you're in Thailand. Where else can you get it right?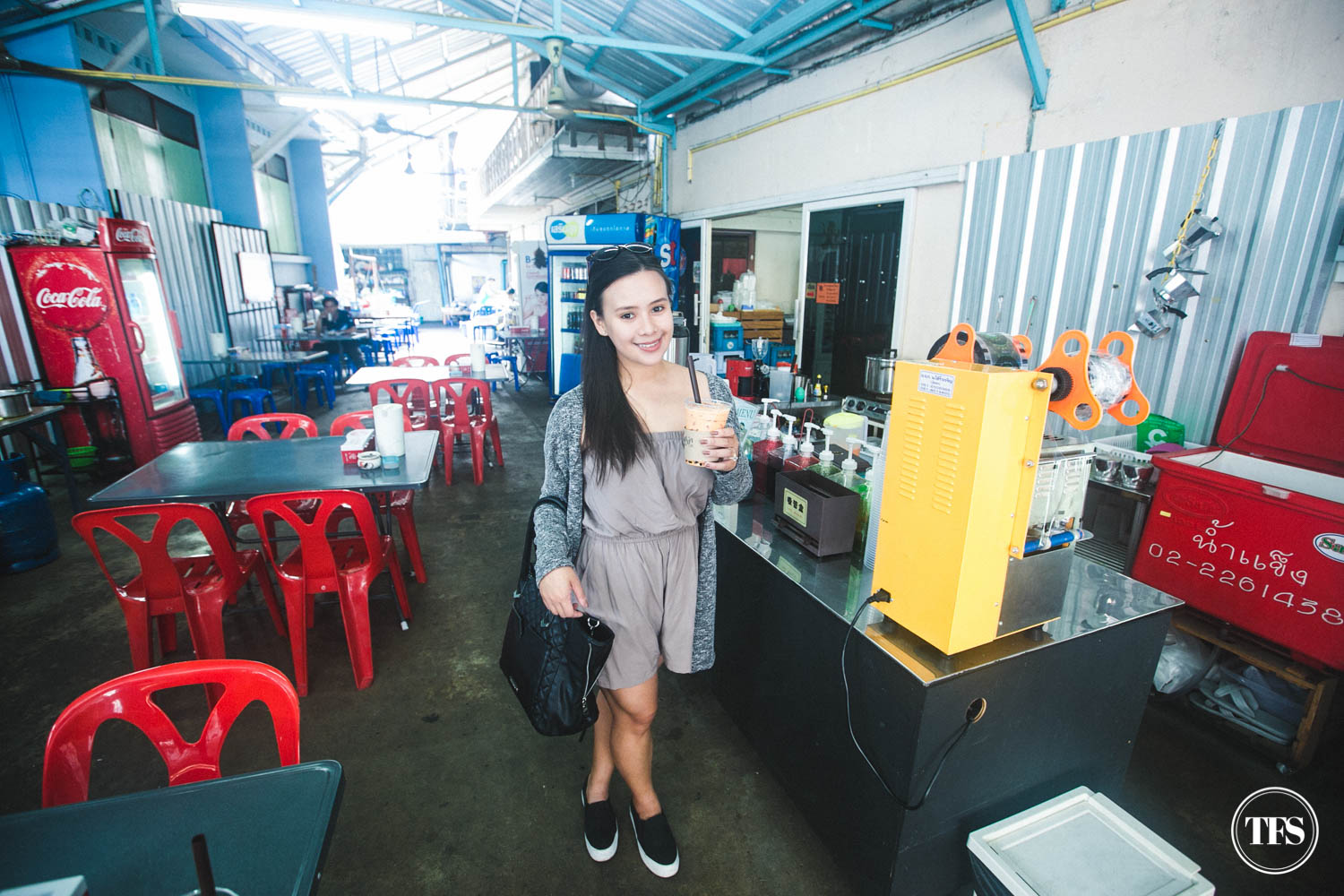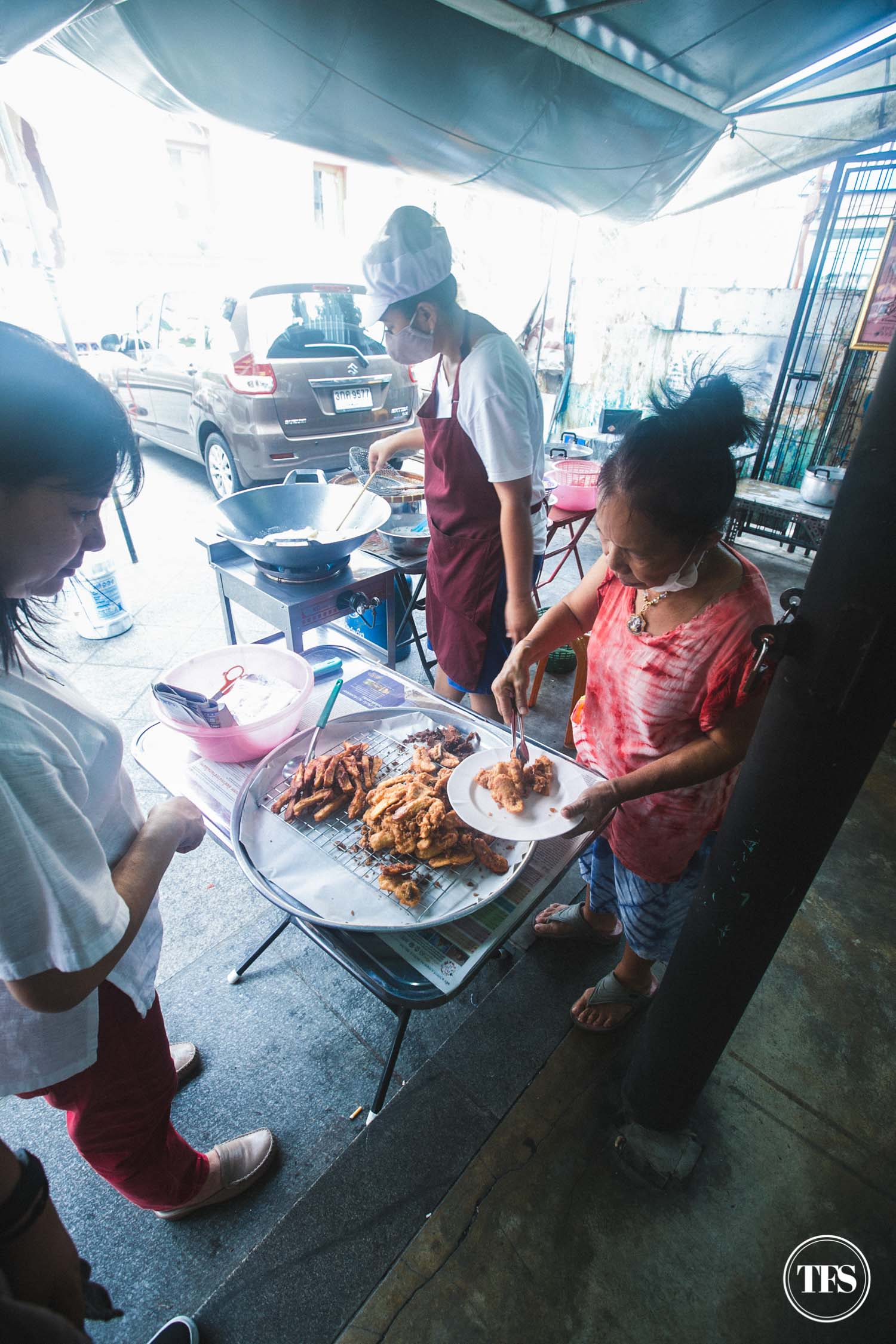 Appetizers were banana and sweet potato fritters, cooked in coconut milk. Similar to our Filipino homemade banana-que, that's cooked in entirely sugar. Thailand's version has to be less sweet, concentrating more on its coconut essence.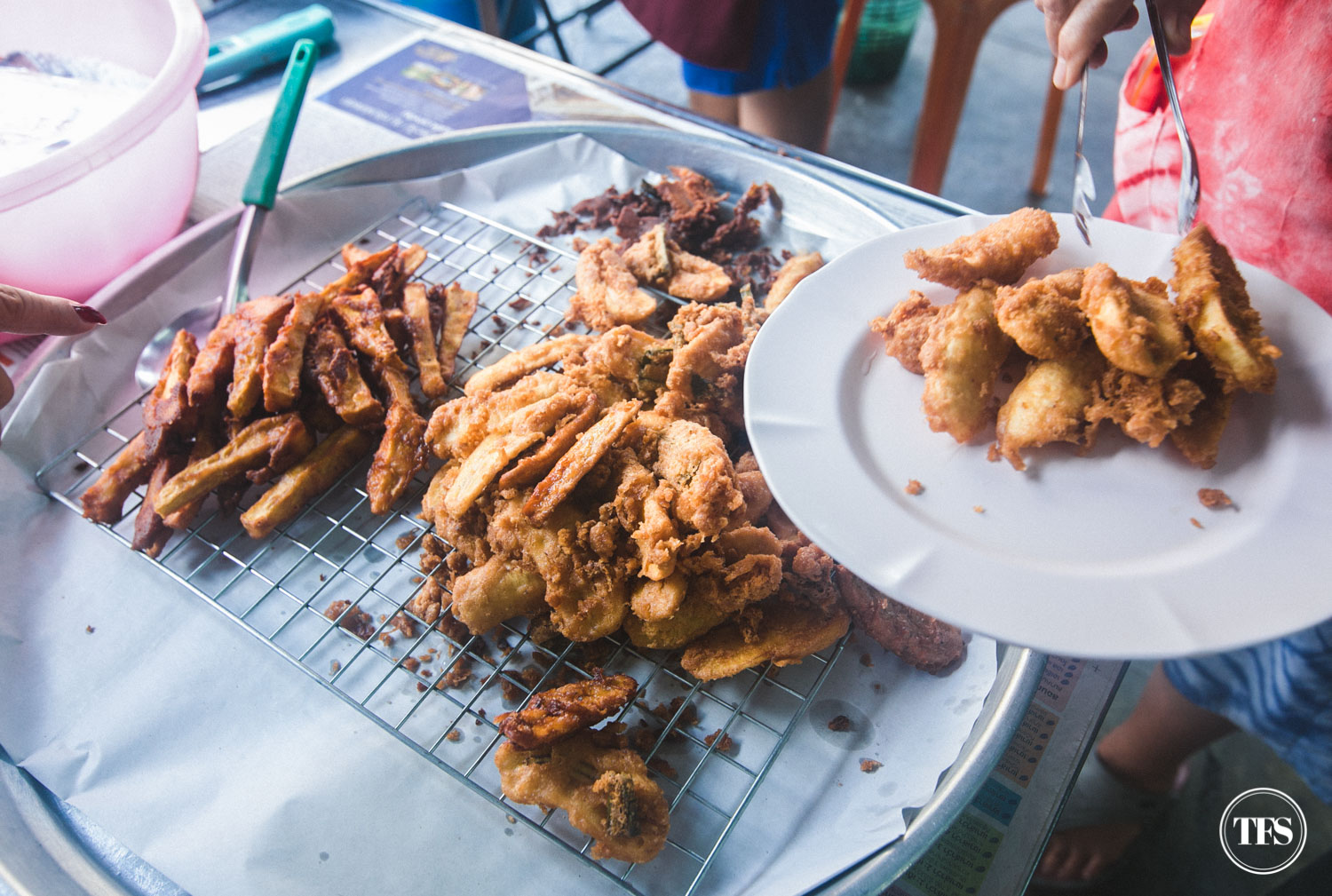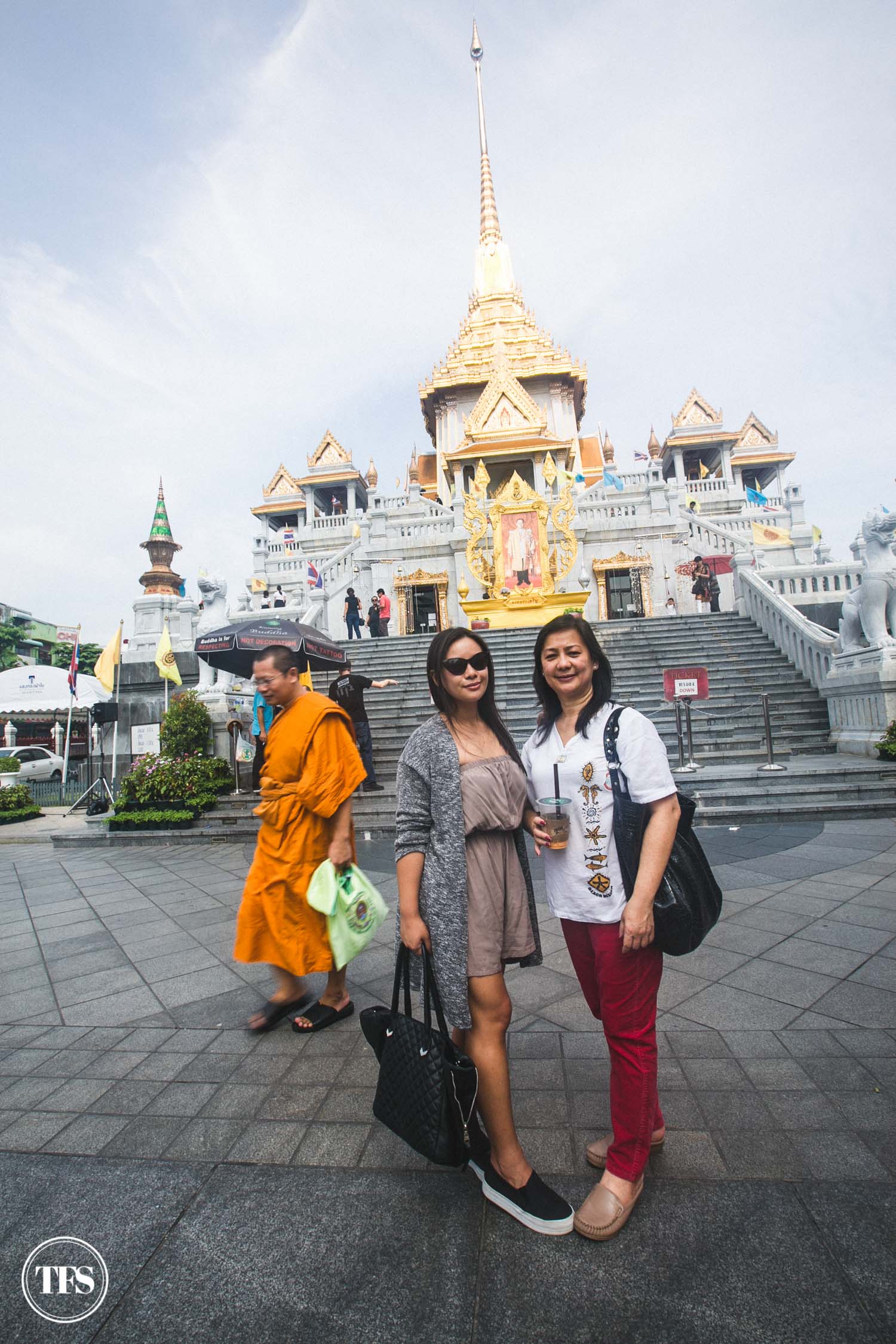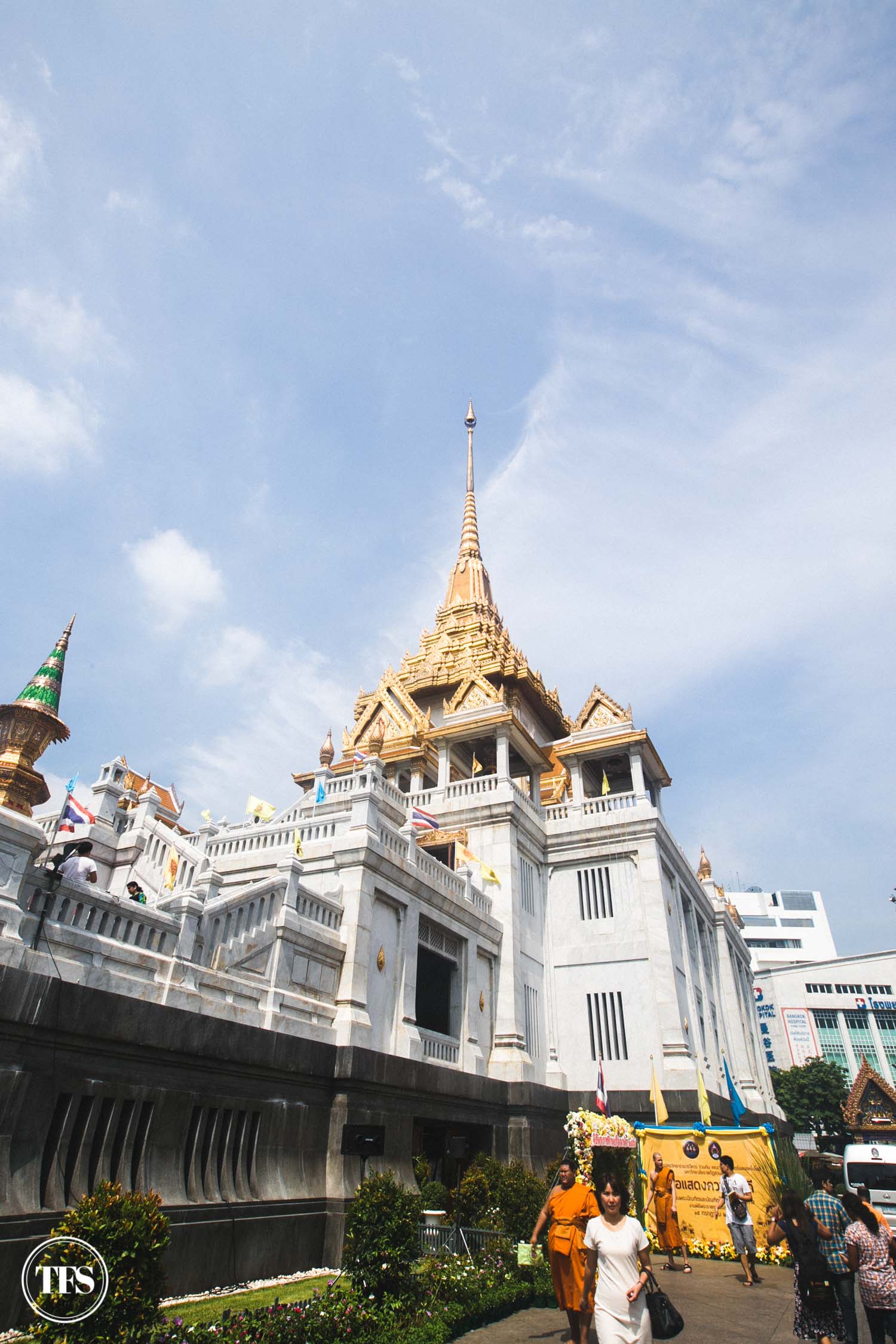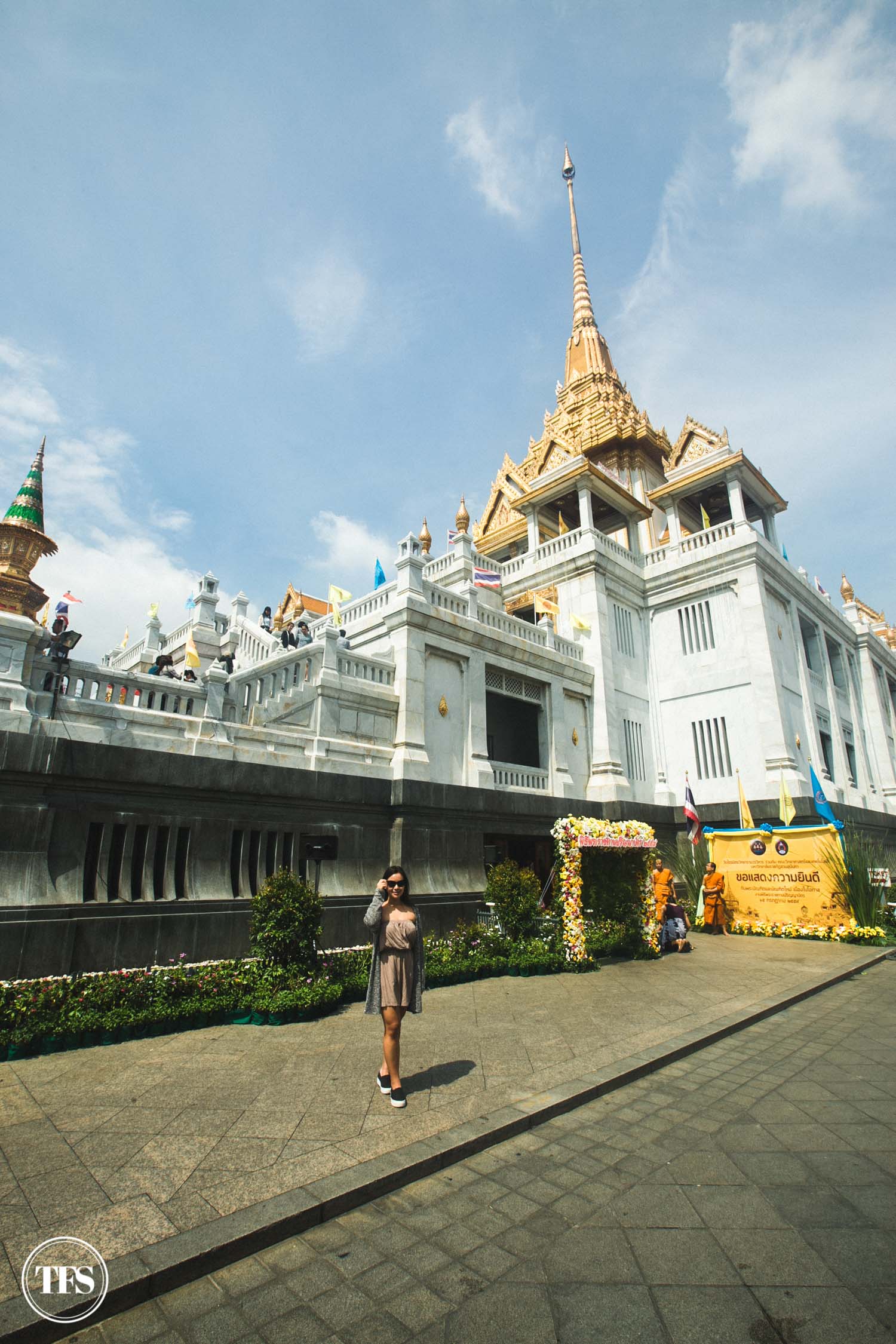 I didn't document anymore but the next stop was at the long stretch of shopping malls, where The Platinum Fashion Mall is. We stopped just for a few hours then we walked to CentralWorld's Bangkok Varee Street Food, where I heard from DanielFoodDiary, a food blogger from Singapore I follow.
Bangkok Varee at CentralWorld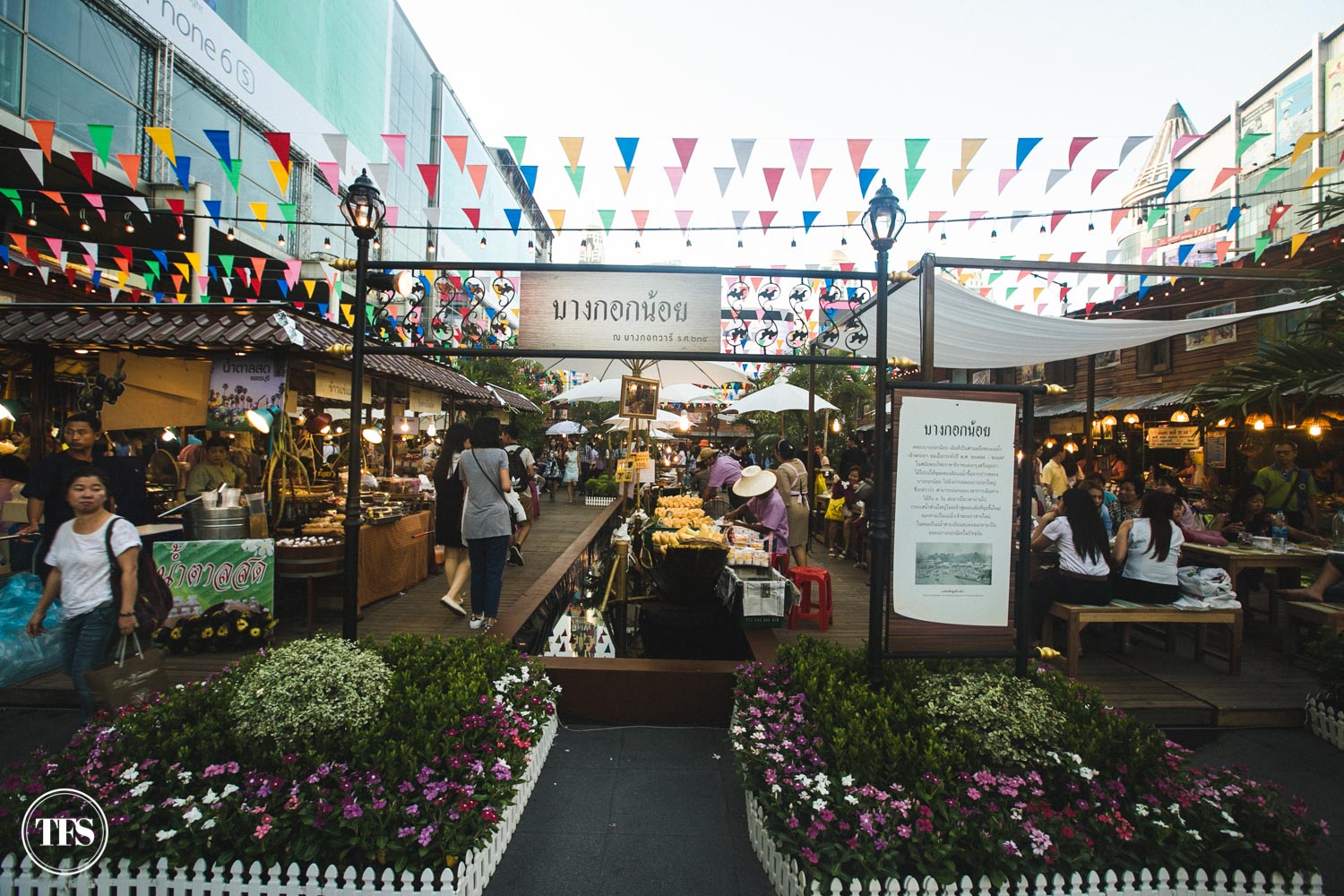 Right on time for our trip, there was an installation of Bangkok Varee where the best of Thai Street Food are showcased. I think there were about 3 sections with everything street food from different regions of Thailand. Imagine the long stretch of CentralWorld, that's how long the street food is. That much stalls to choose from! You can spend the whole day exploring Thai food just in this market.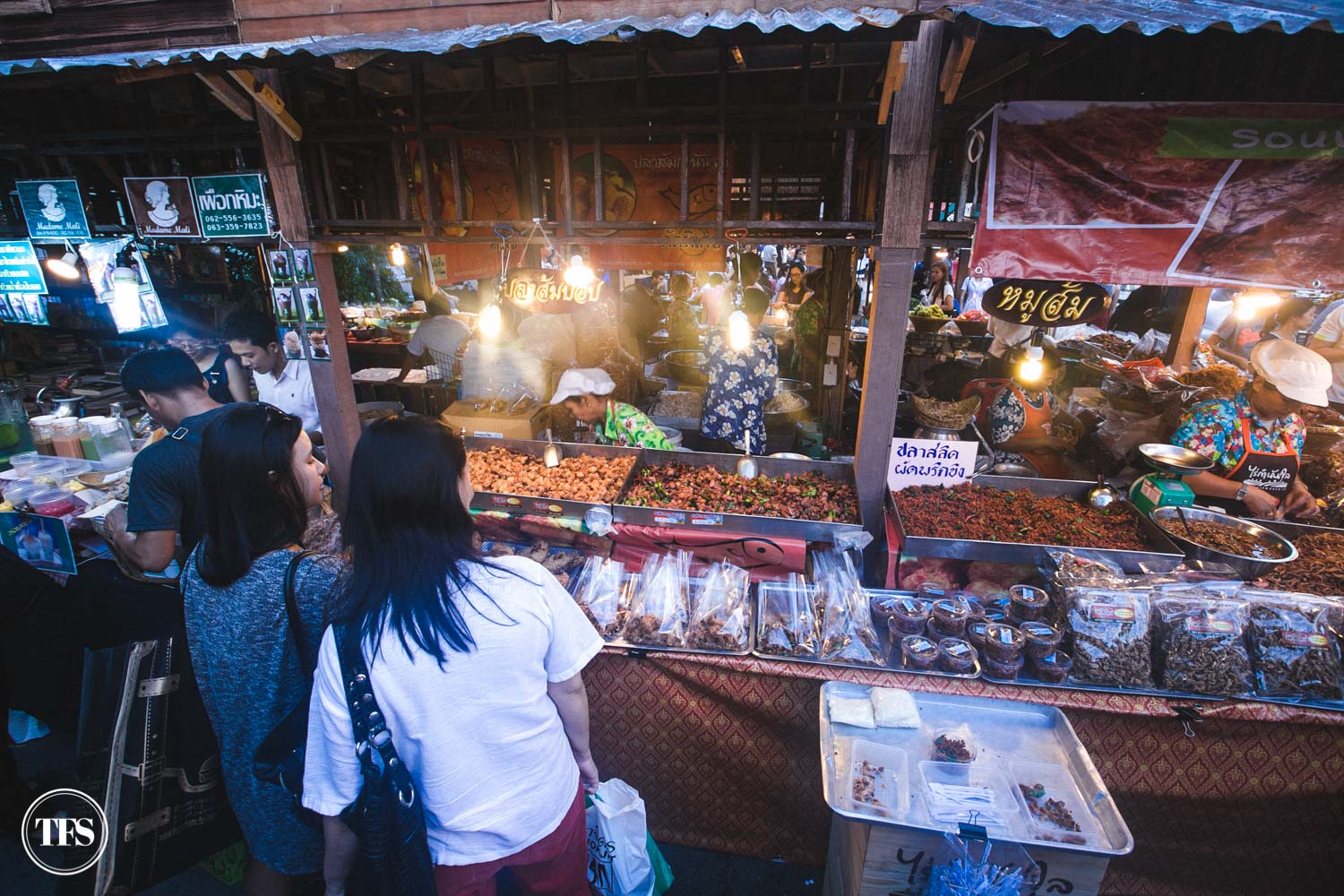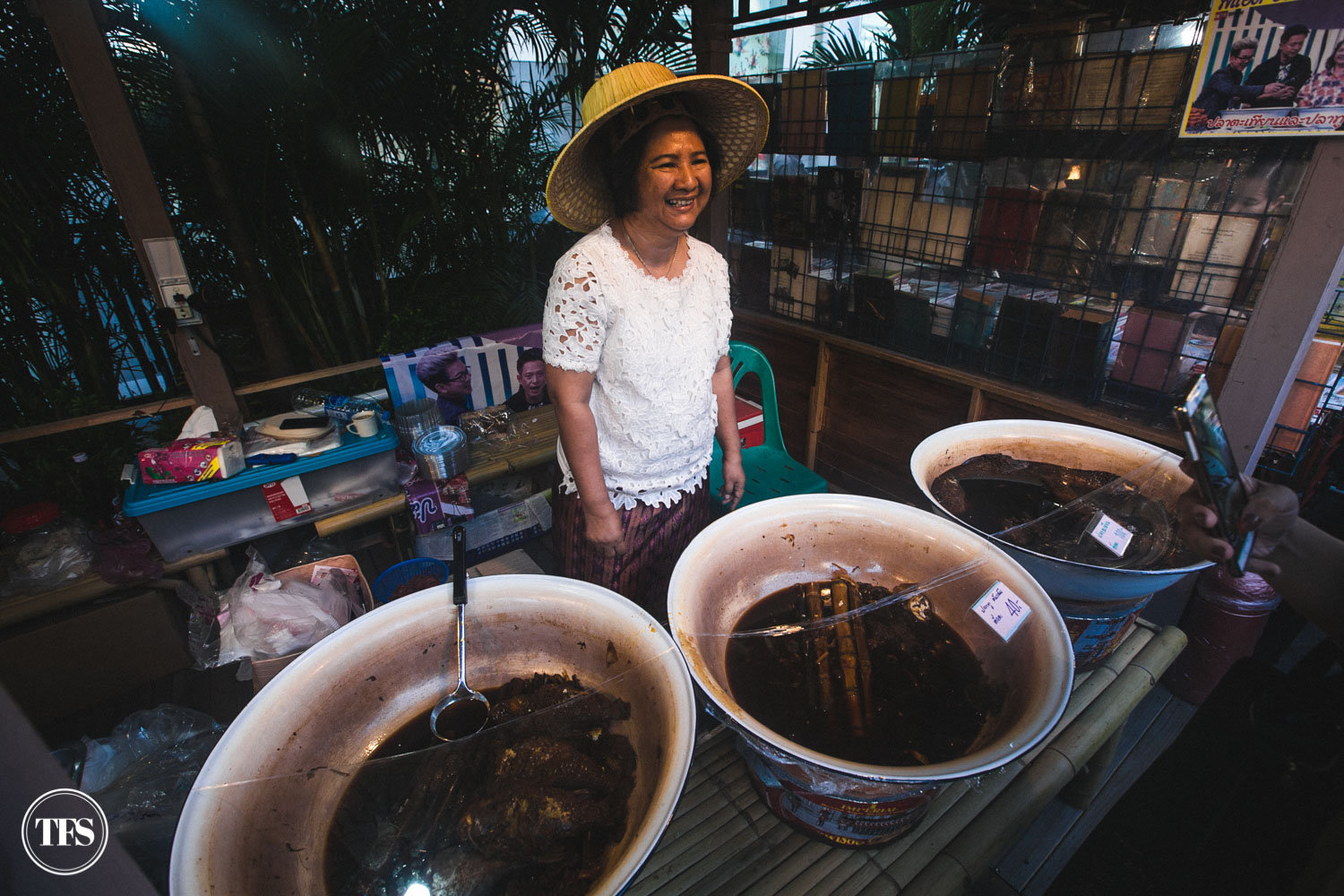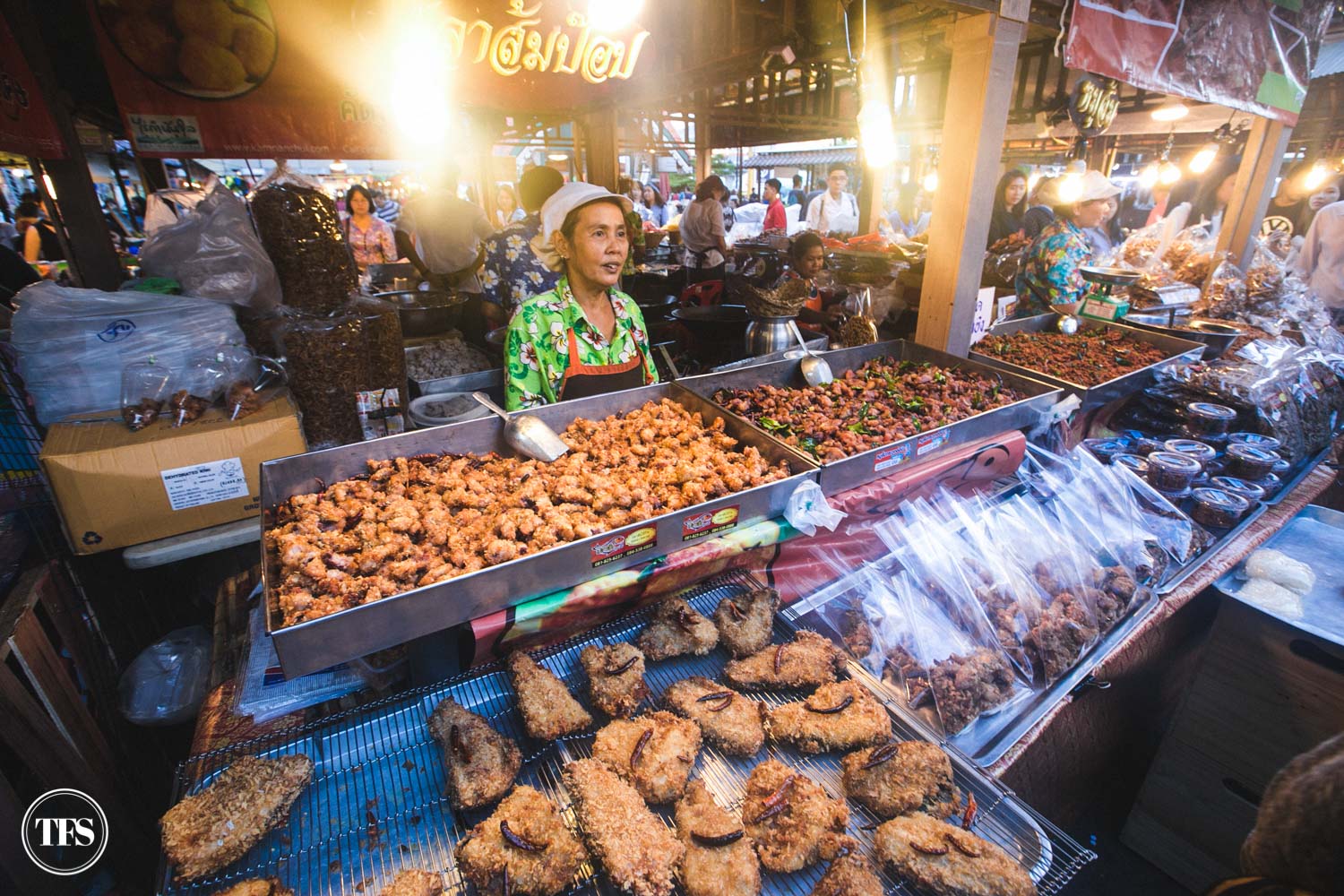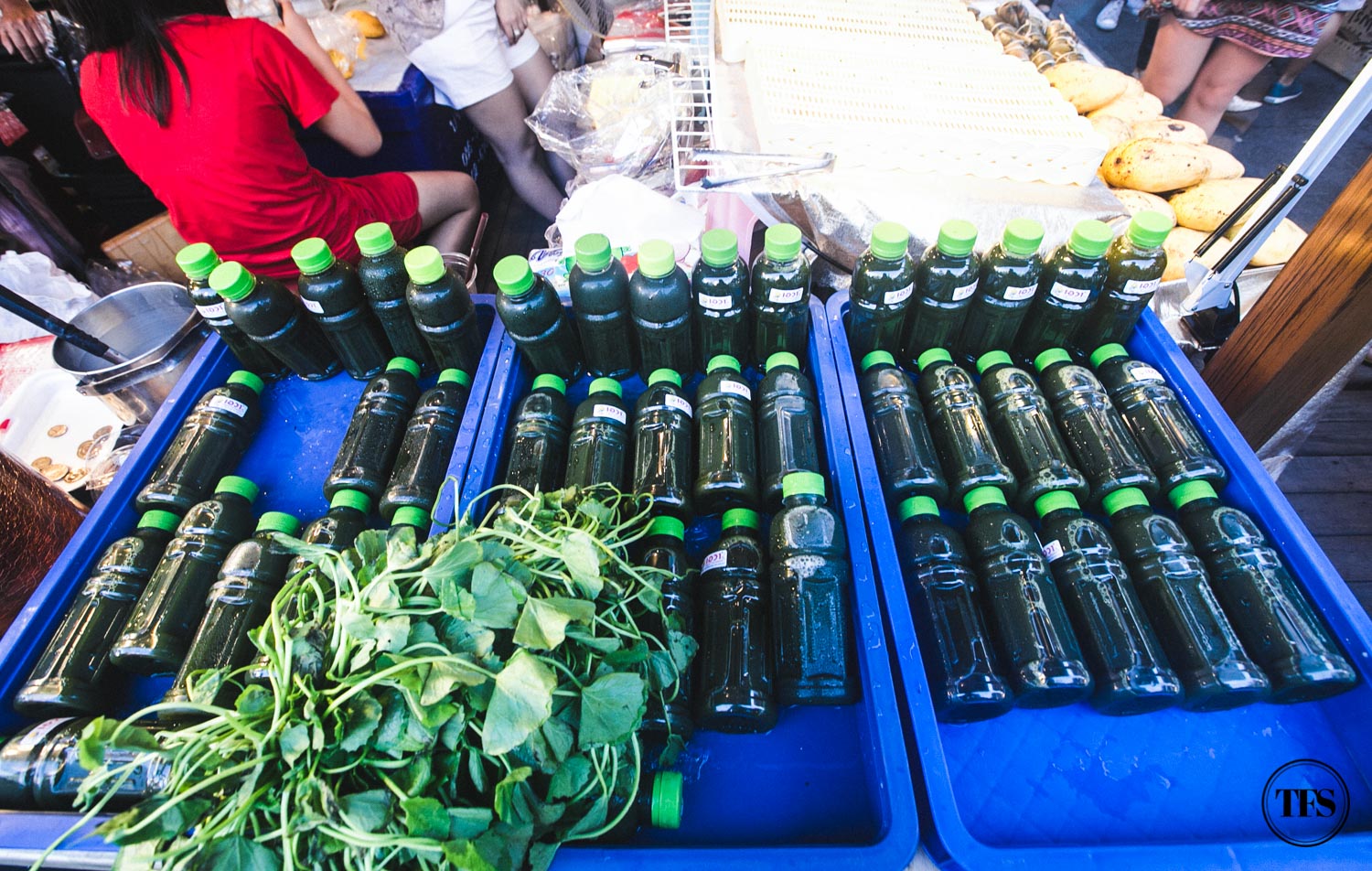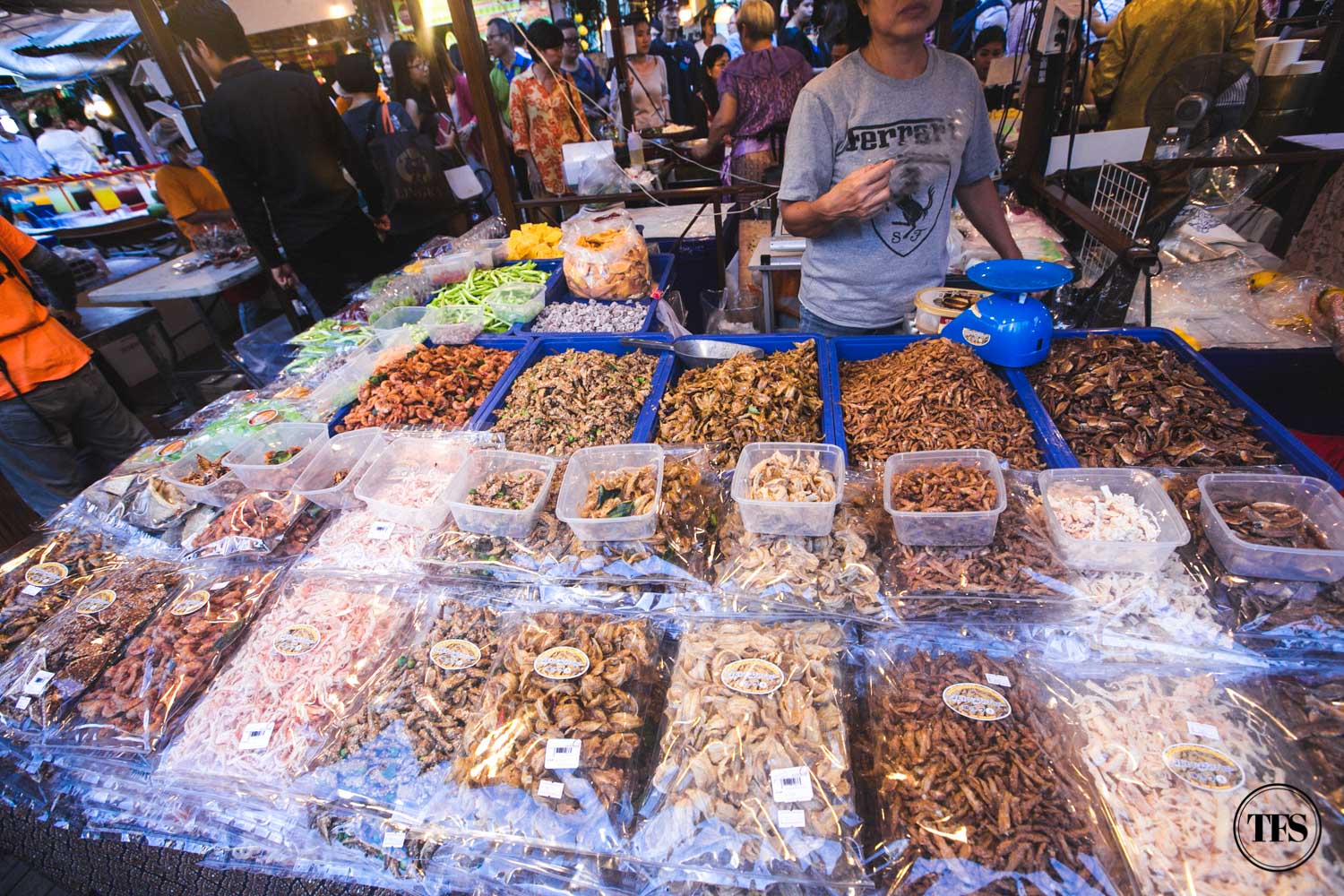 We brought home to the Philippines some dried delicacies that are mostly infused with chilies.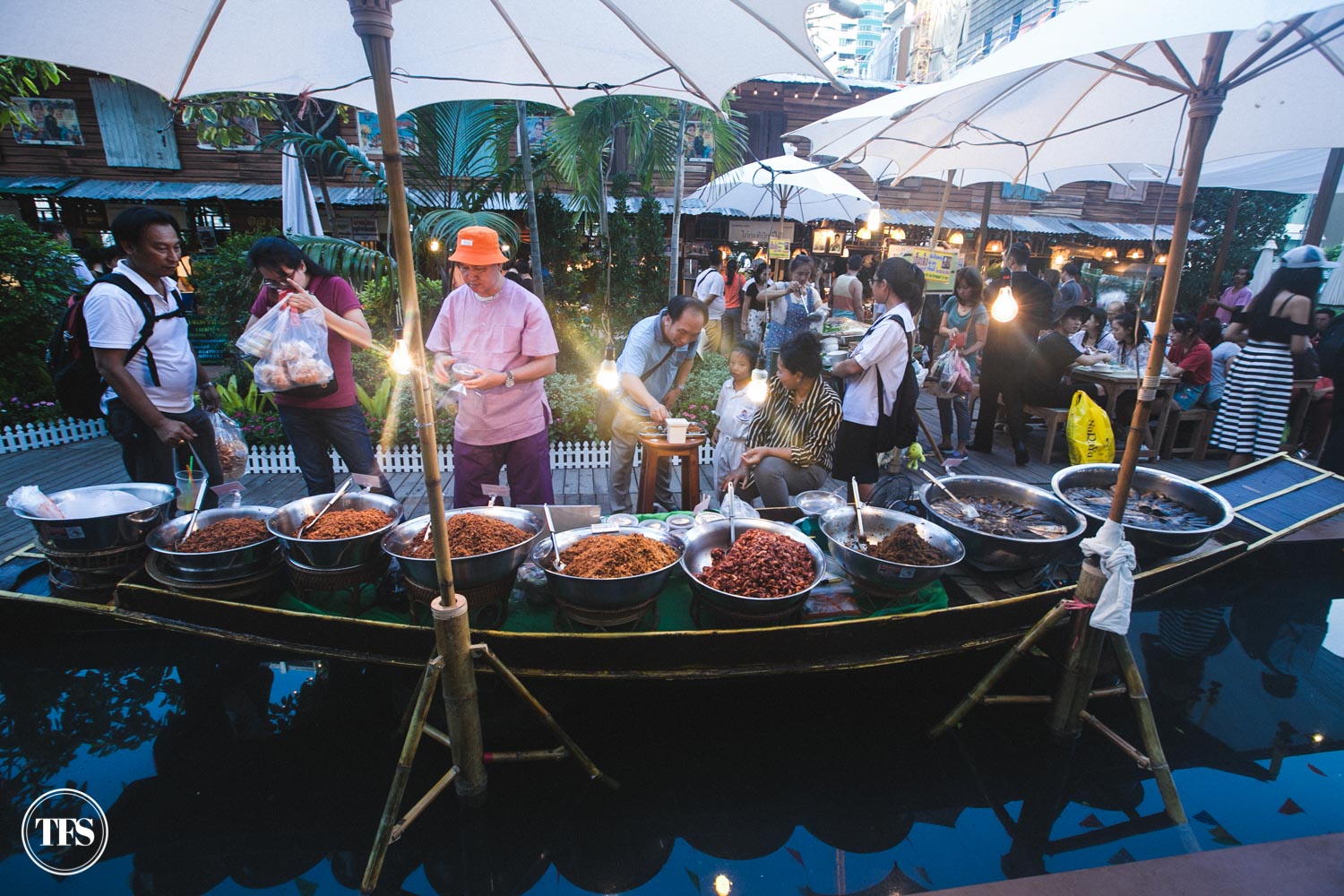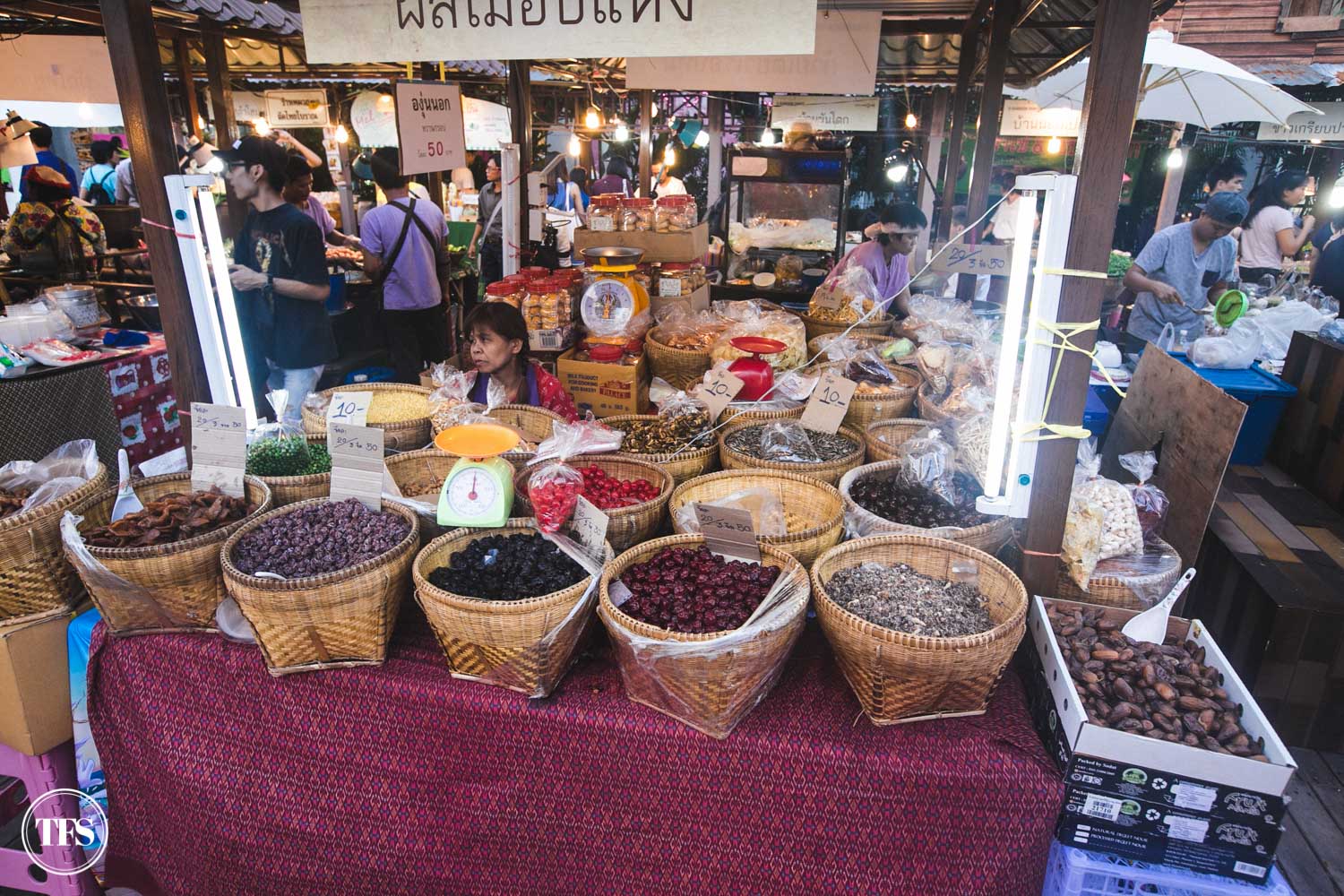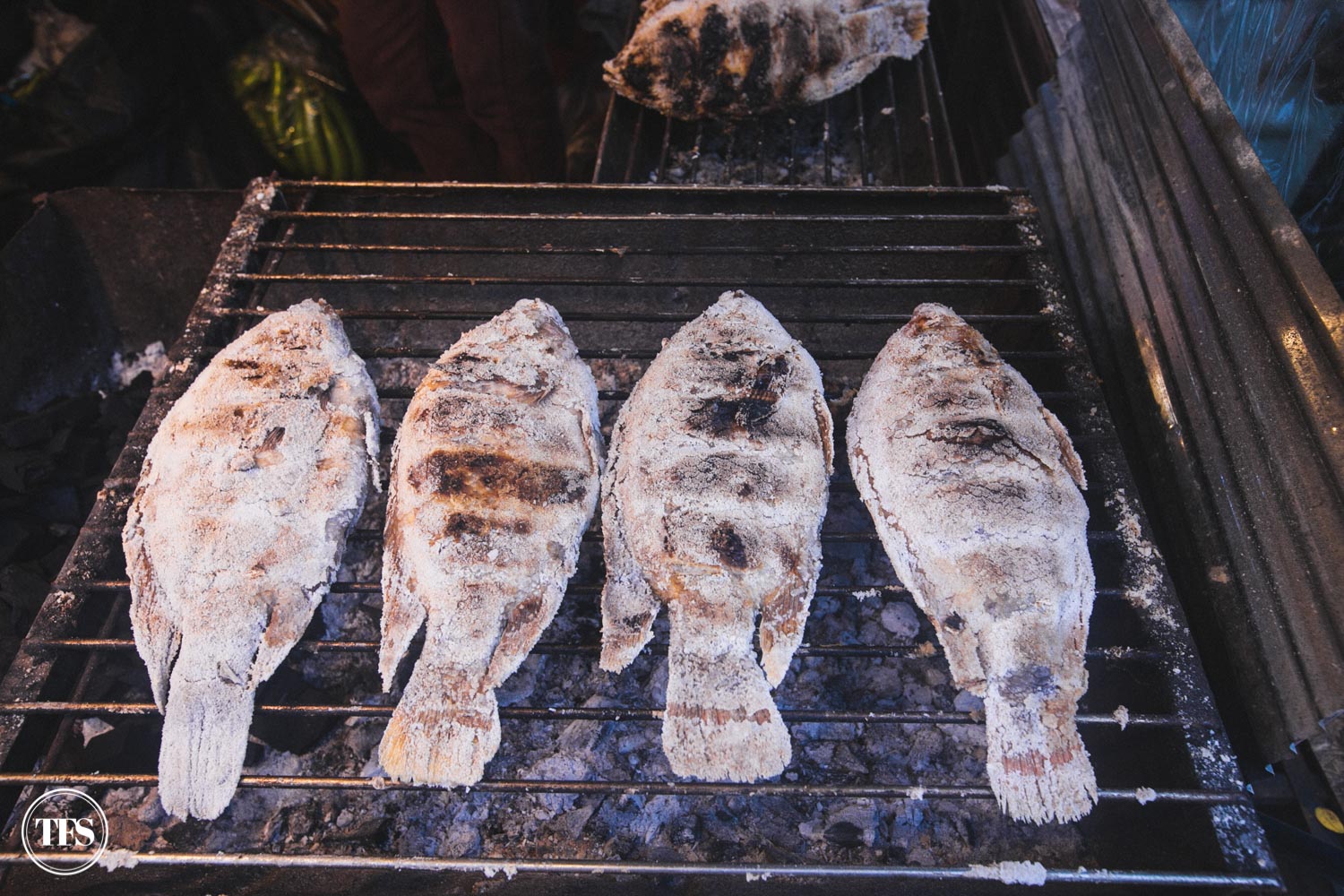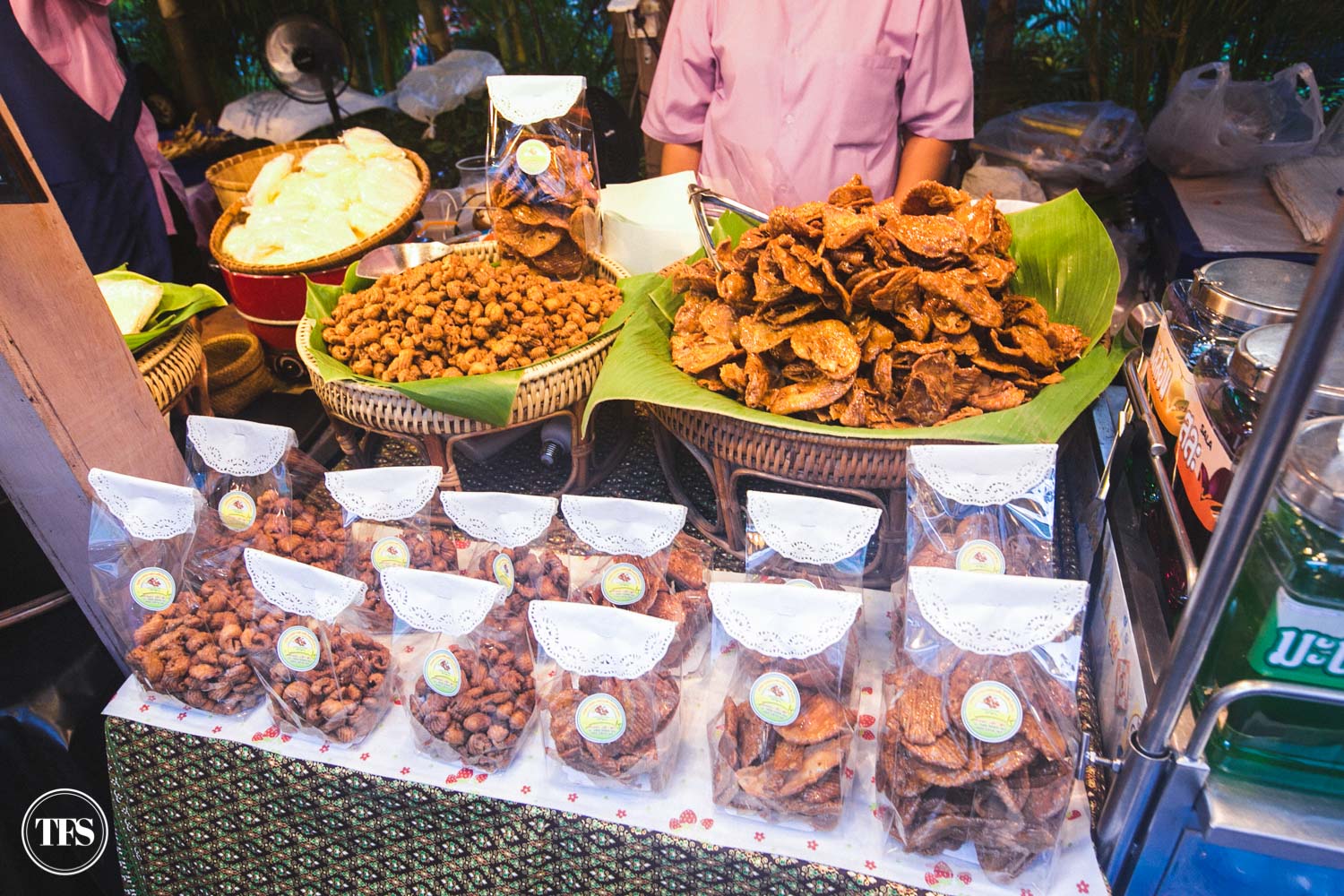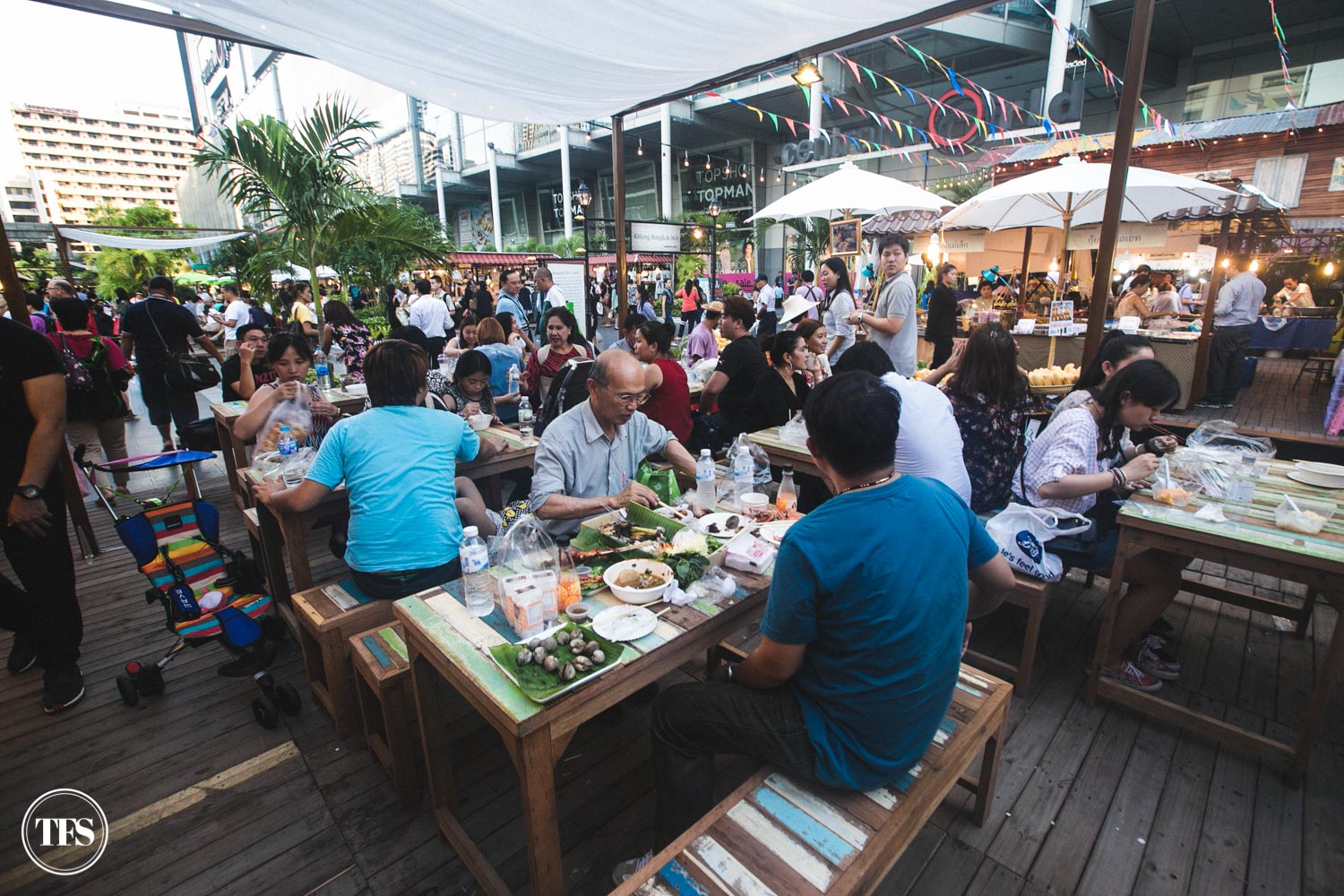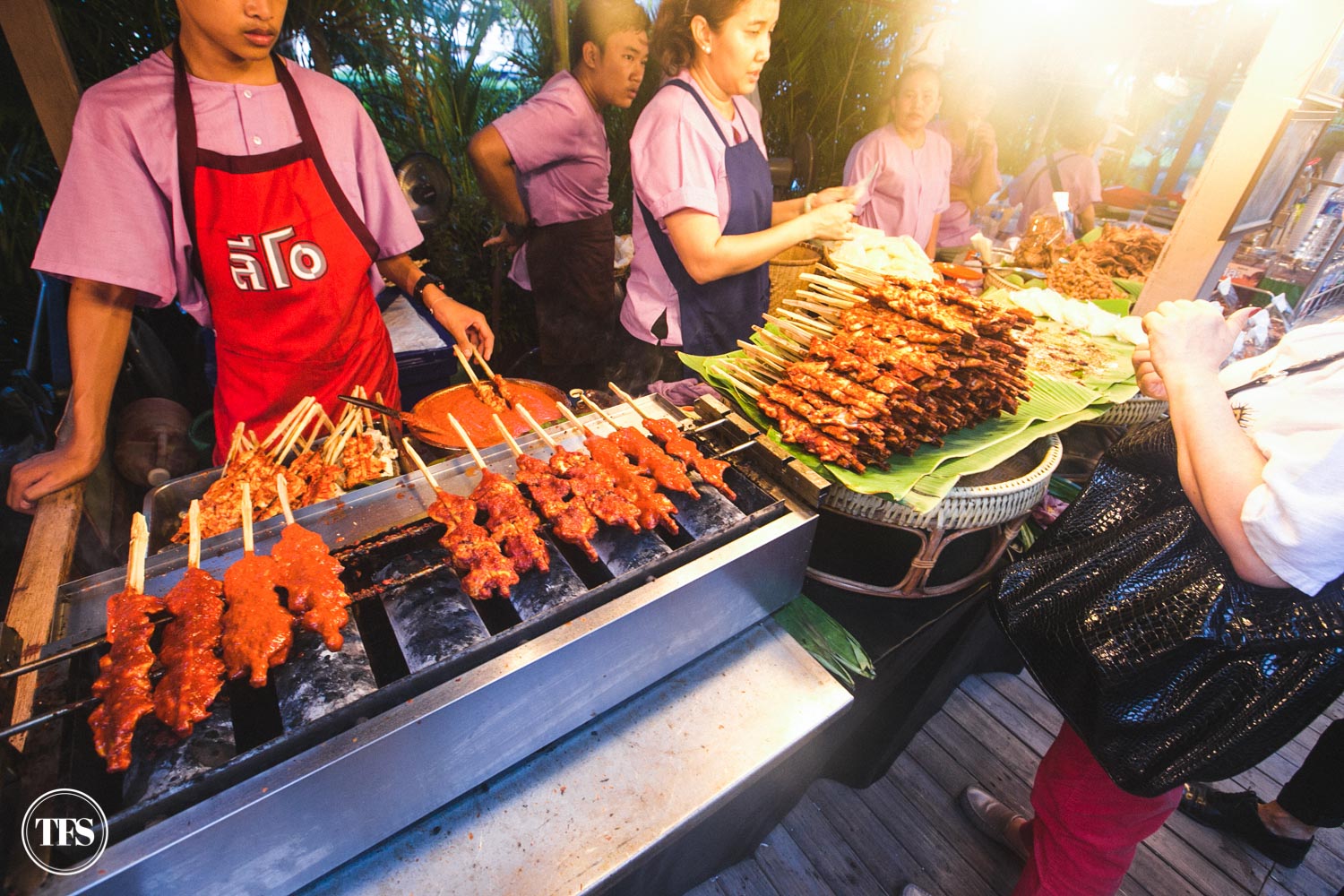 Thai Grilled Skewers, the kind of street food mom trusts.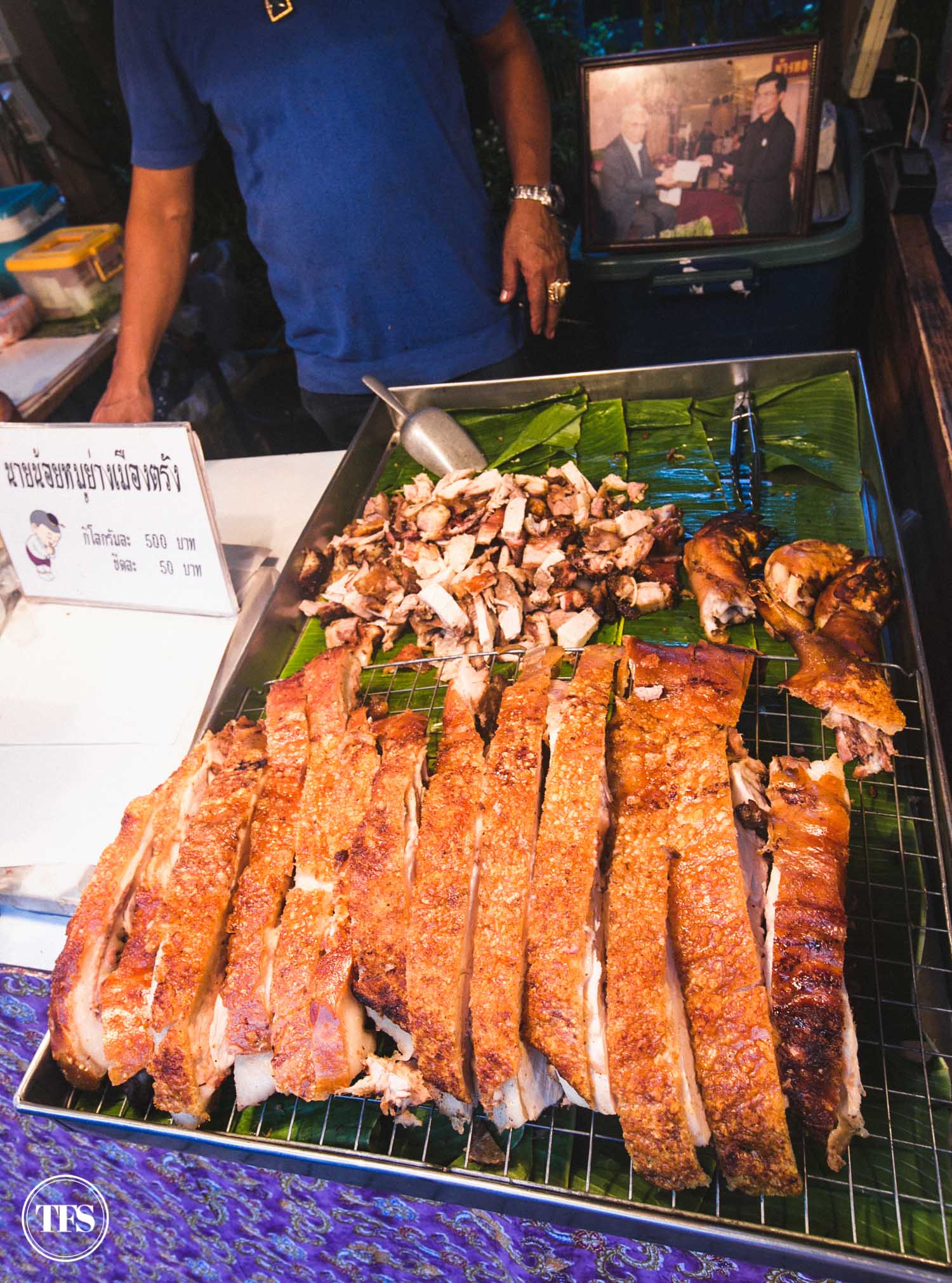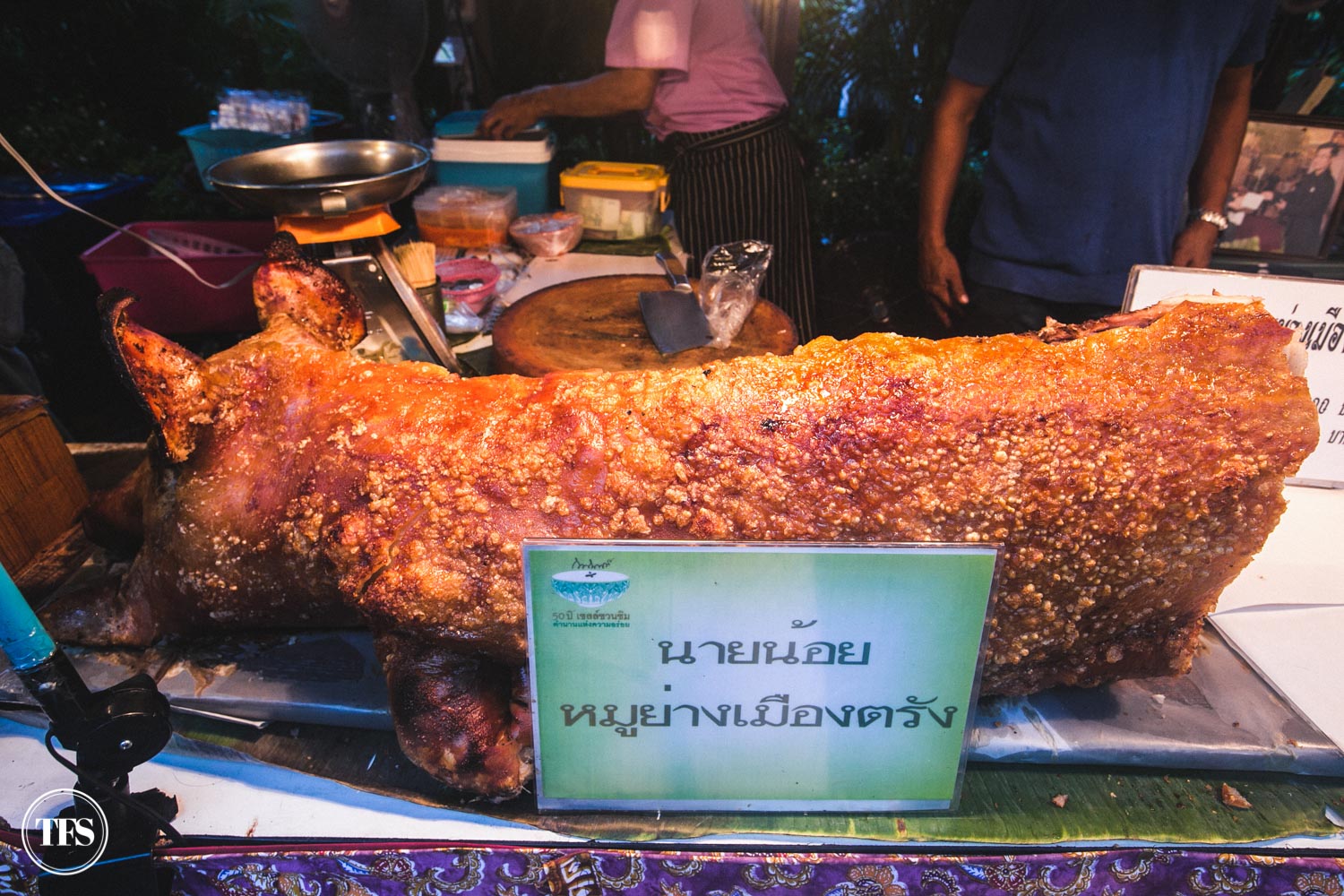 Lechon of the Thais. Its skin is made more crunchy like chicharon.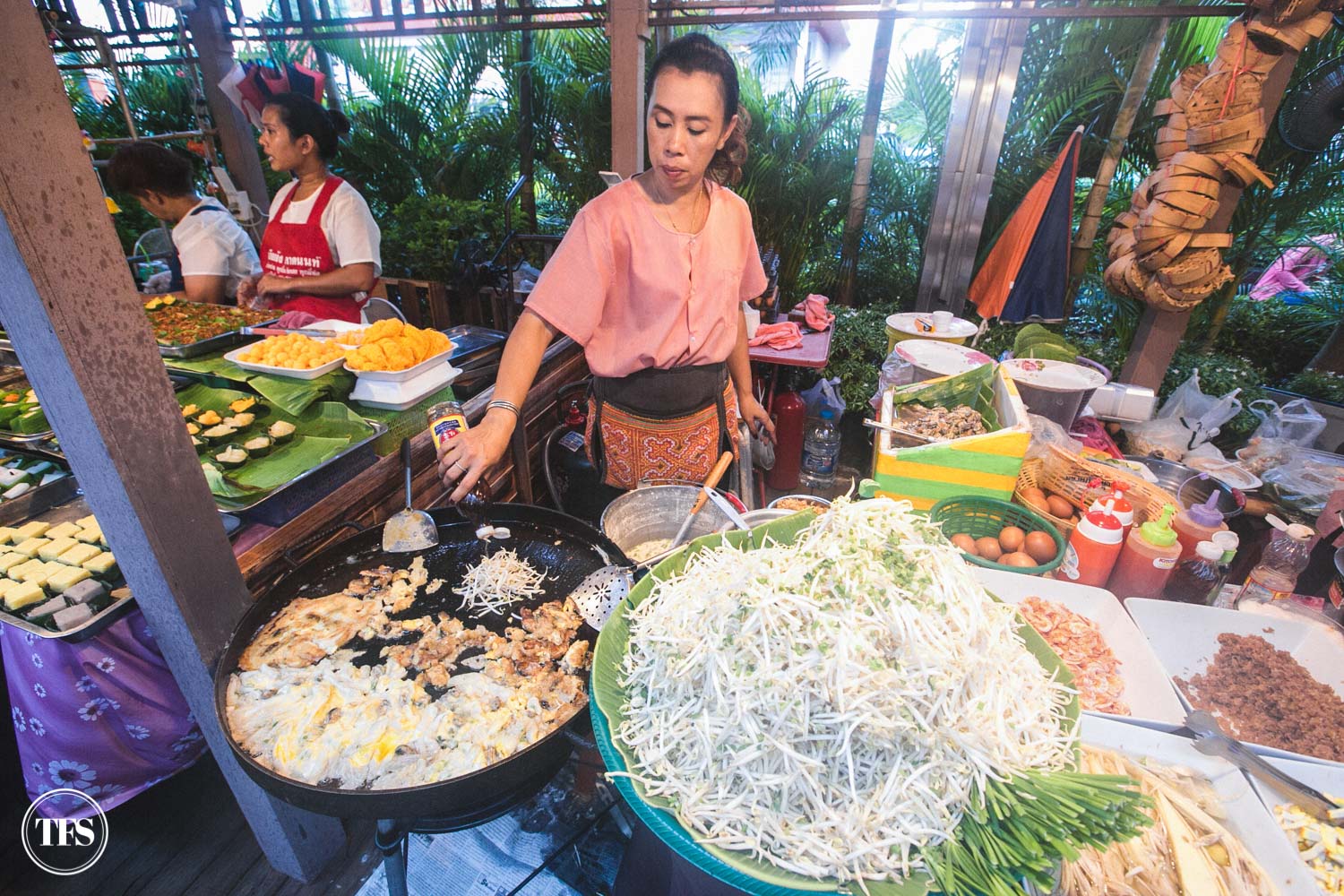 Wherever you are in Thailand, you'll see Pad Thai stalls all around.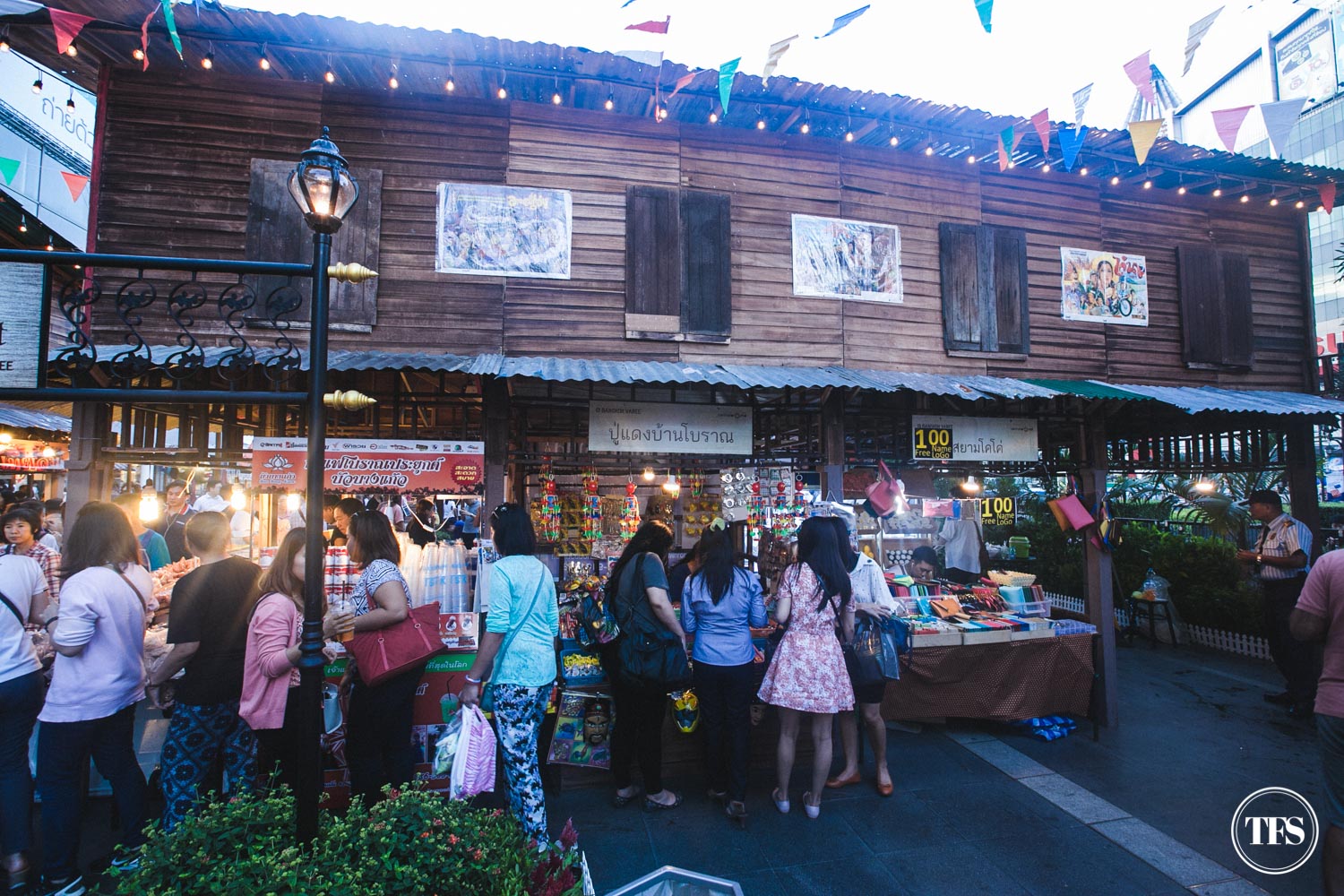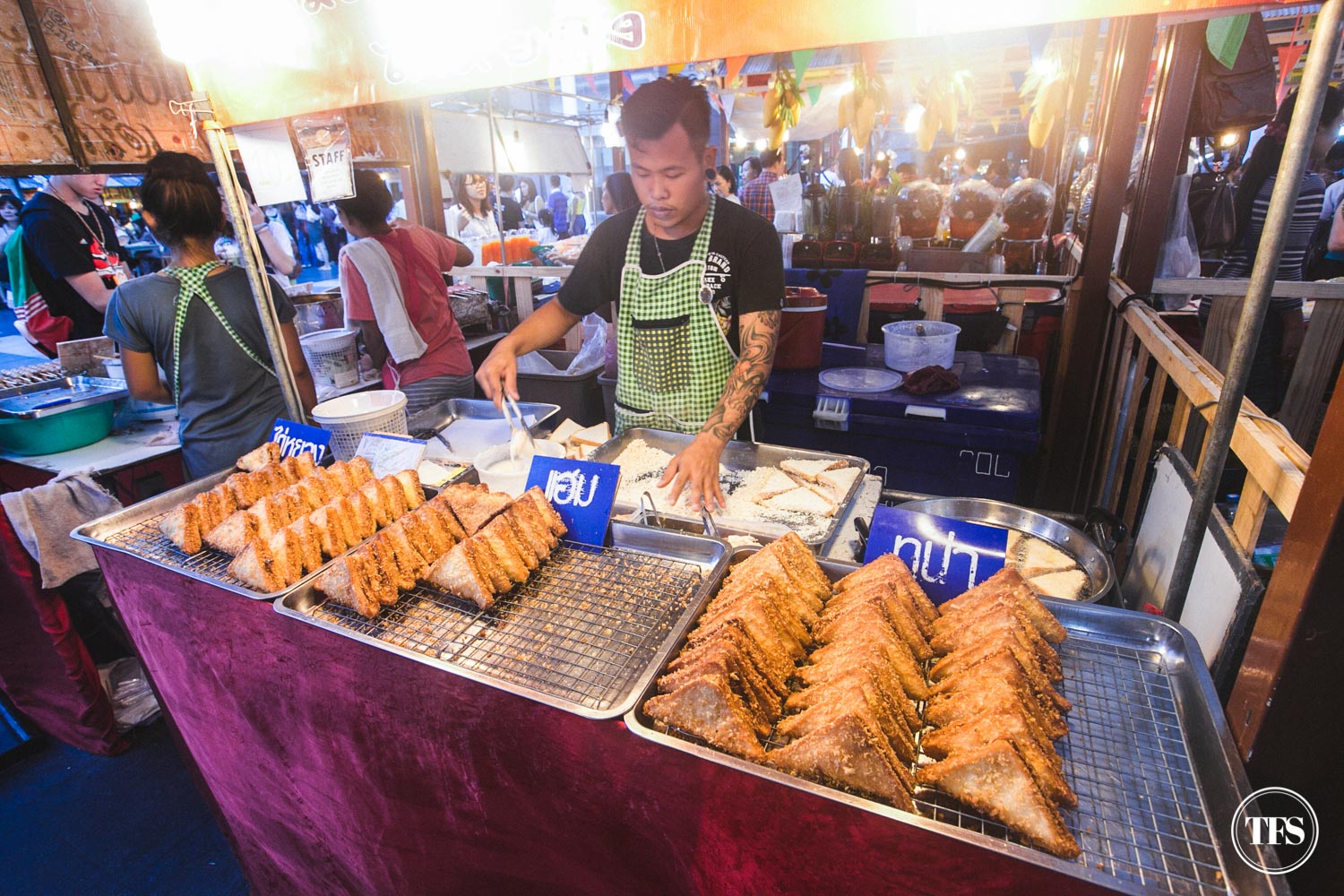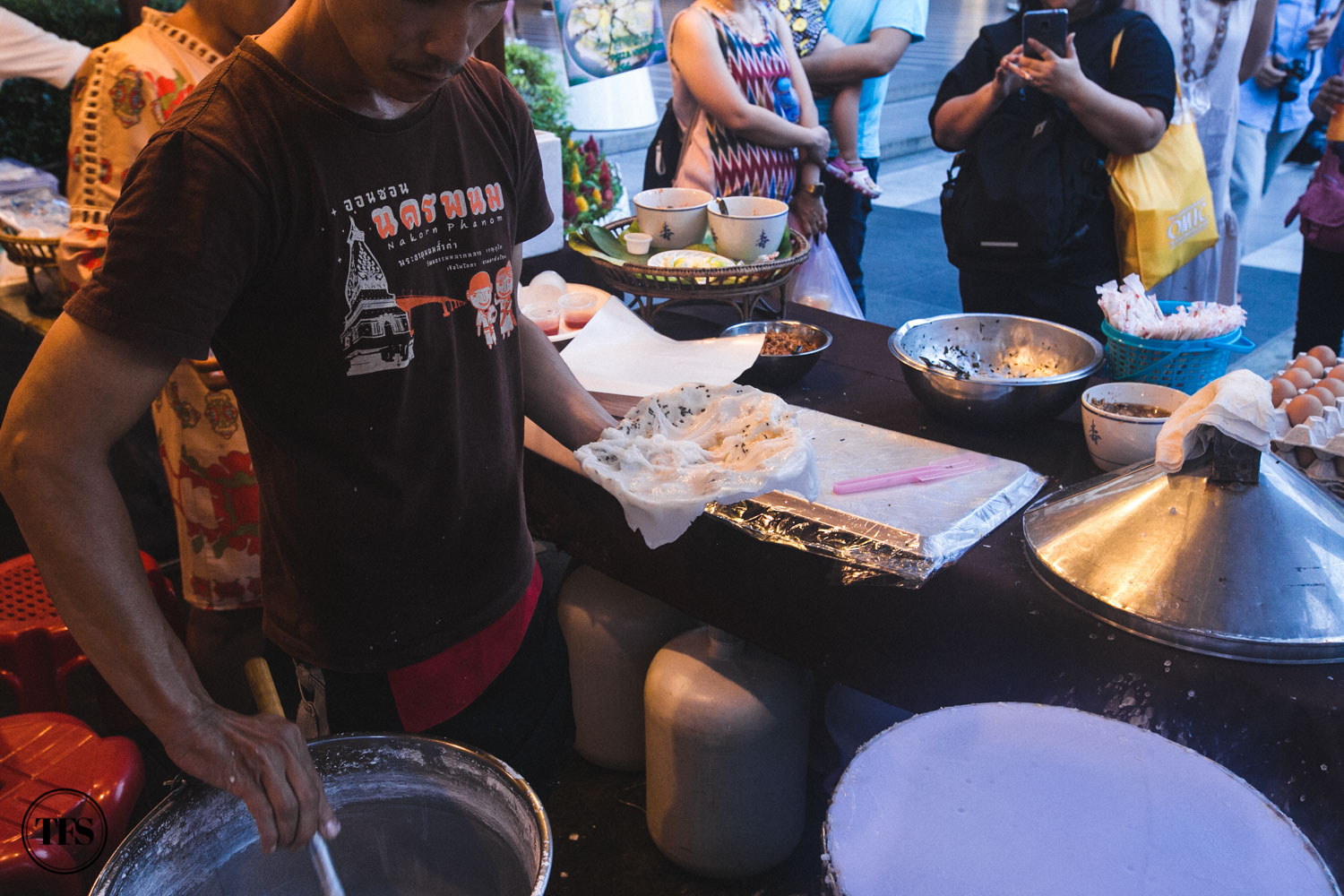 Coconut makes every Thai food more delicious for me. Especially for desserts, I would always find coconut-infused desserts appealing to my palate.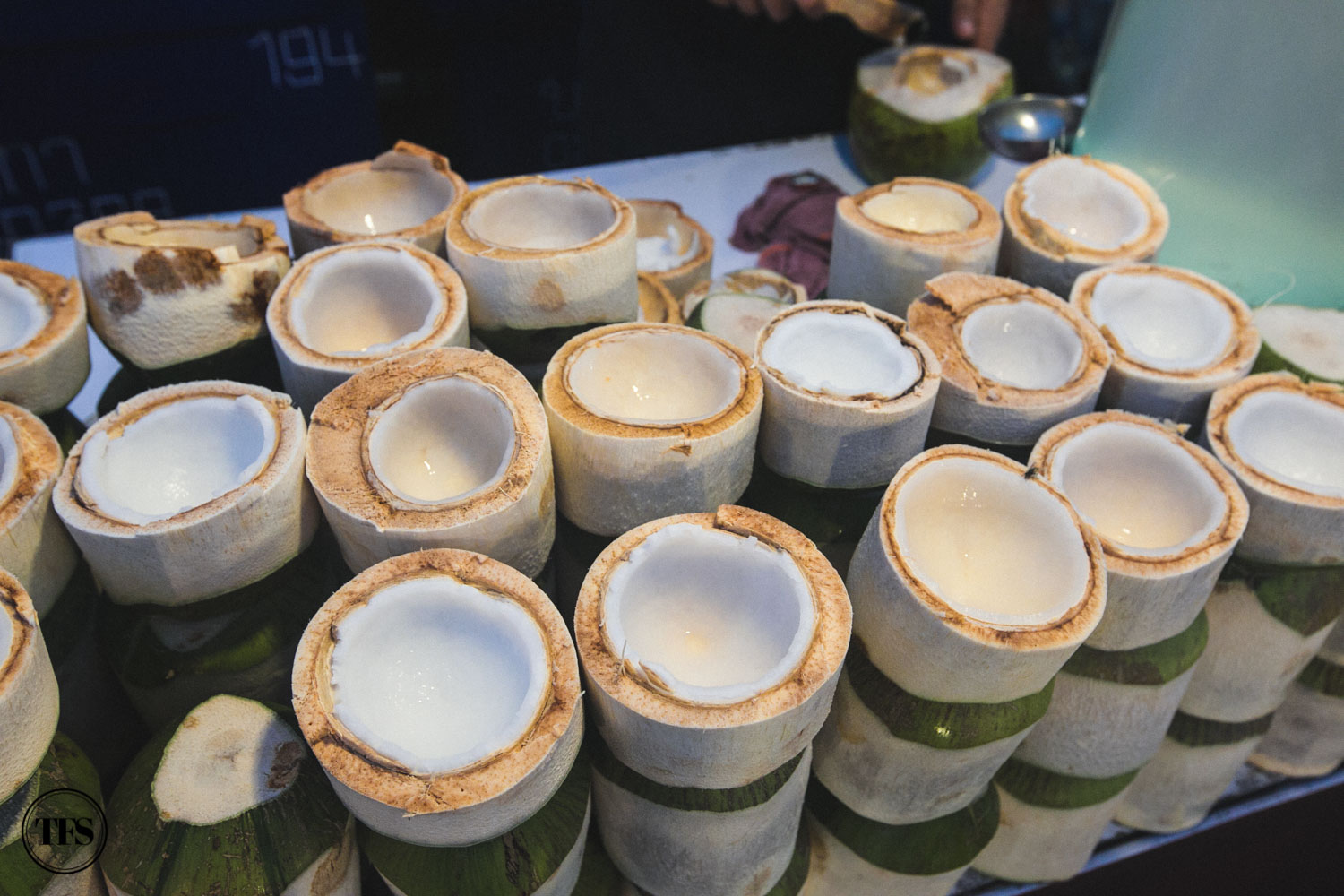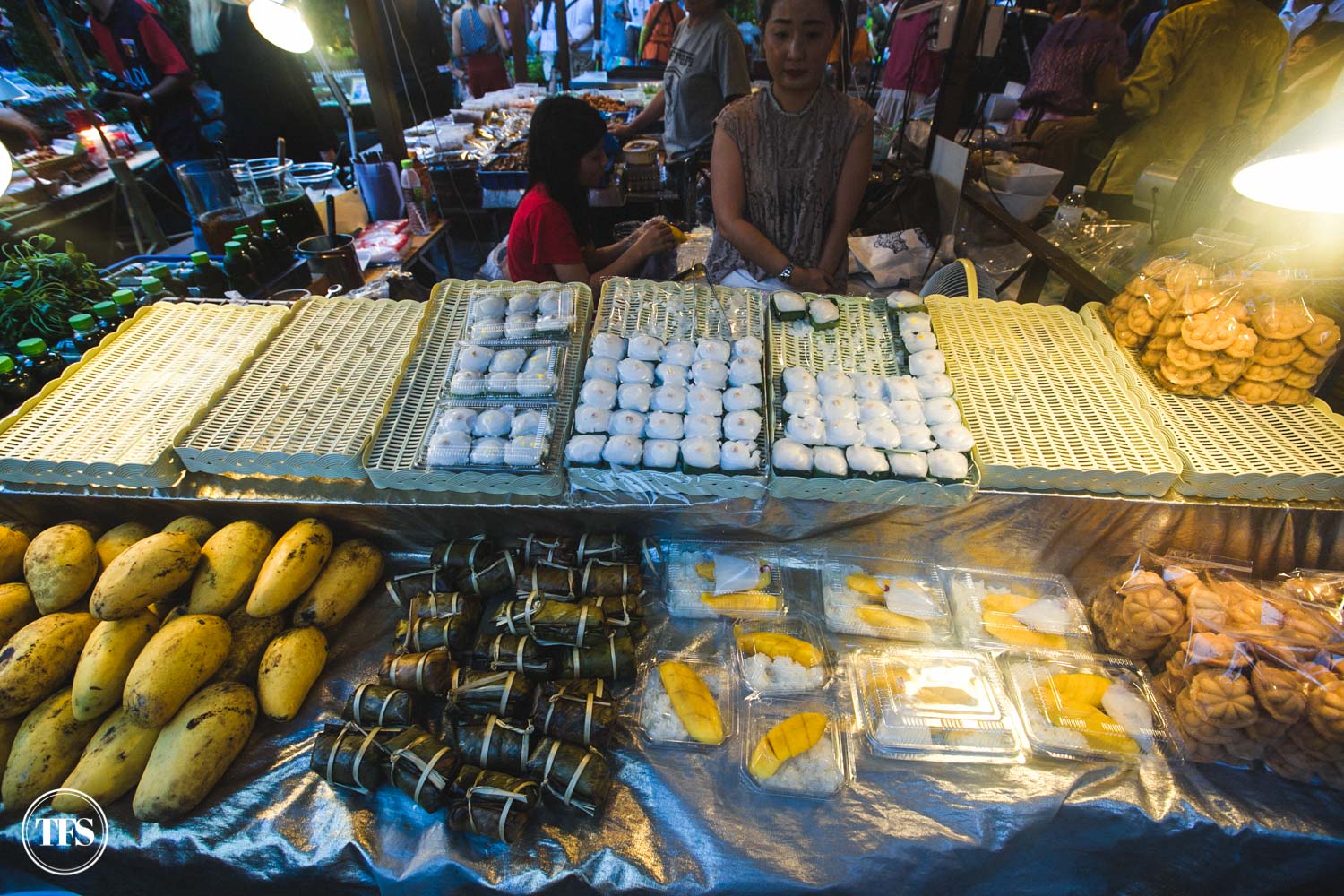 Thai Tako, also known as Thai pudding with coconut topping.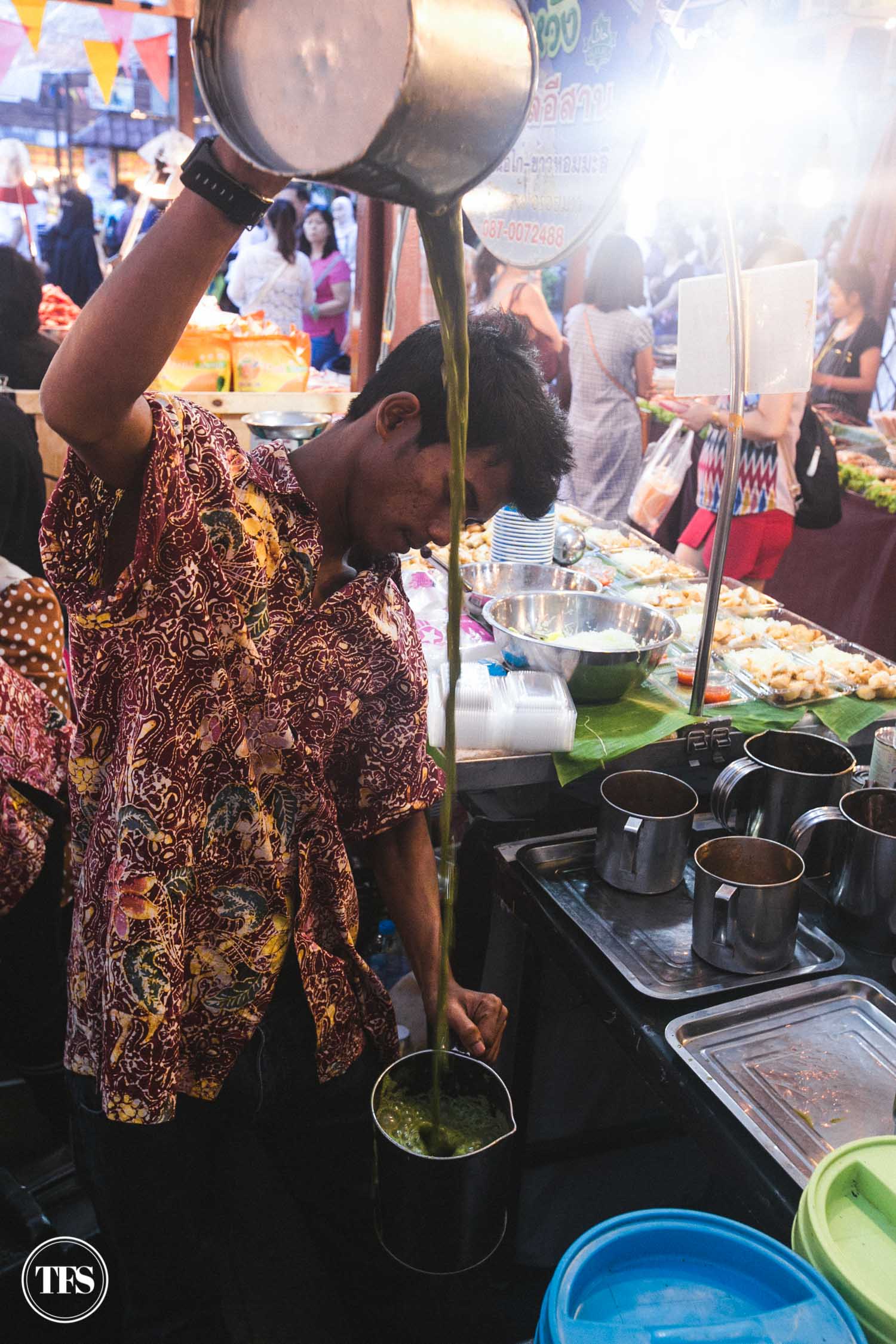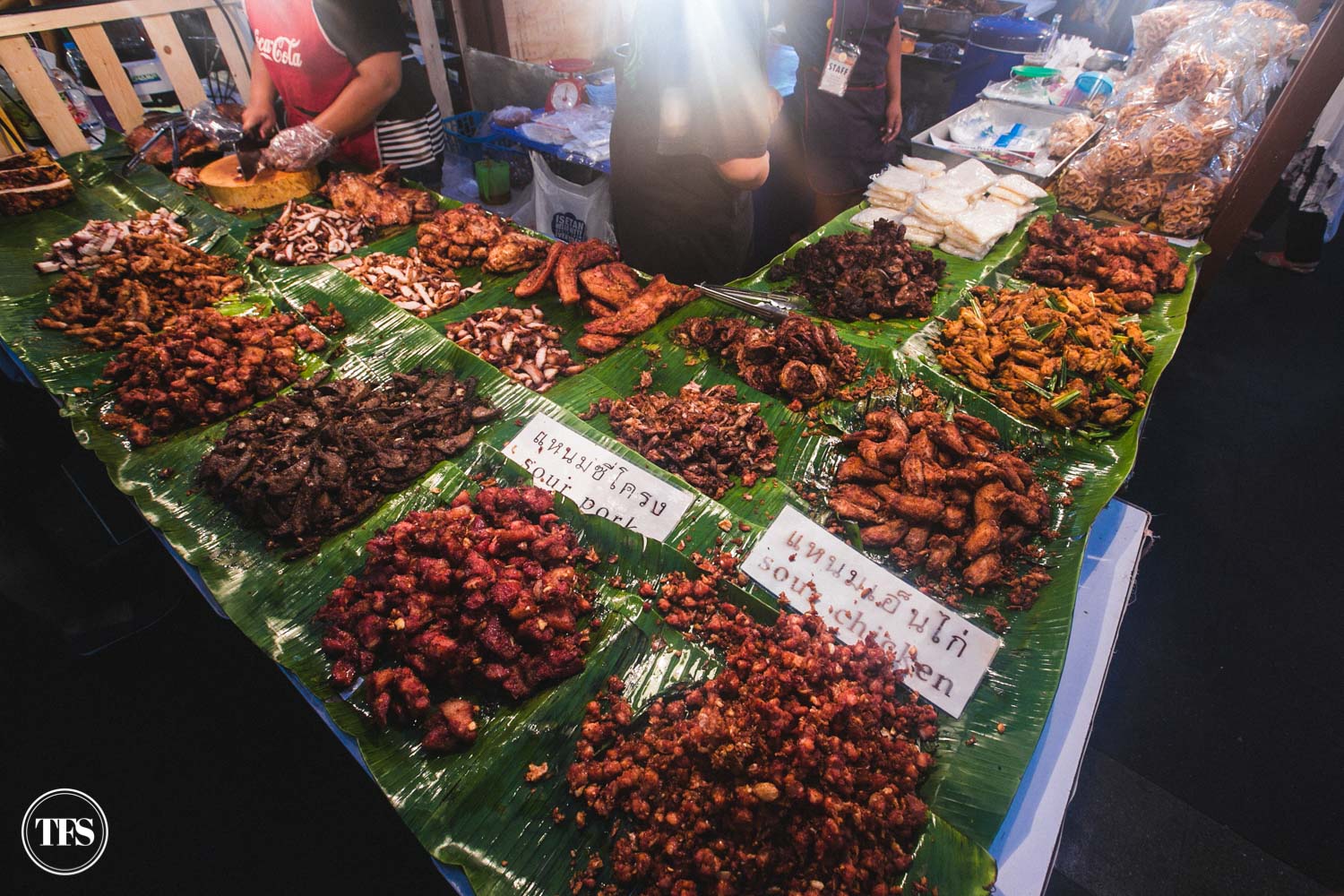 What's your favorite Thai street food?
Share with me your thoughts!
Stay updated and Subscribe to The Food Scout for Free!
Pray, Eat and Love.
Cheers,
The Food Scout 
---