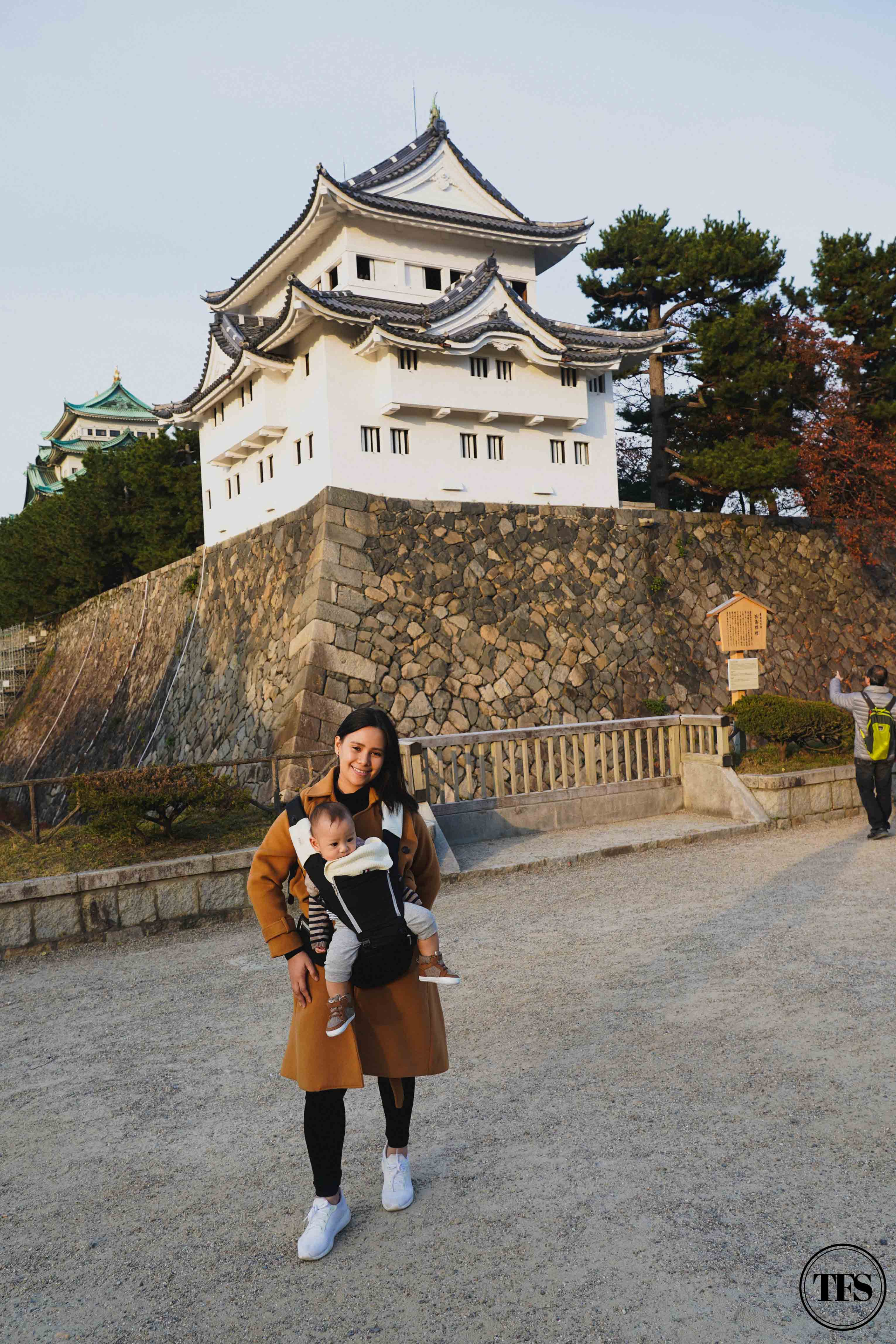 The most important part of visiting Nagoya is seeing Nagoya Castle with my family.
For our first-time traveler Seb, I had to make sure I fed him well and he was able to sleep properly for him to "enjoy" exploring the castle with us. Since we arrived the castle very hungry, we took time to look for restaurants first.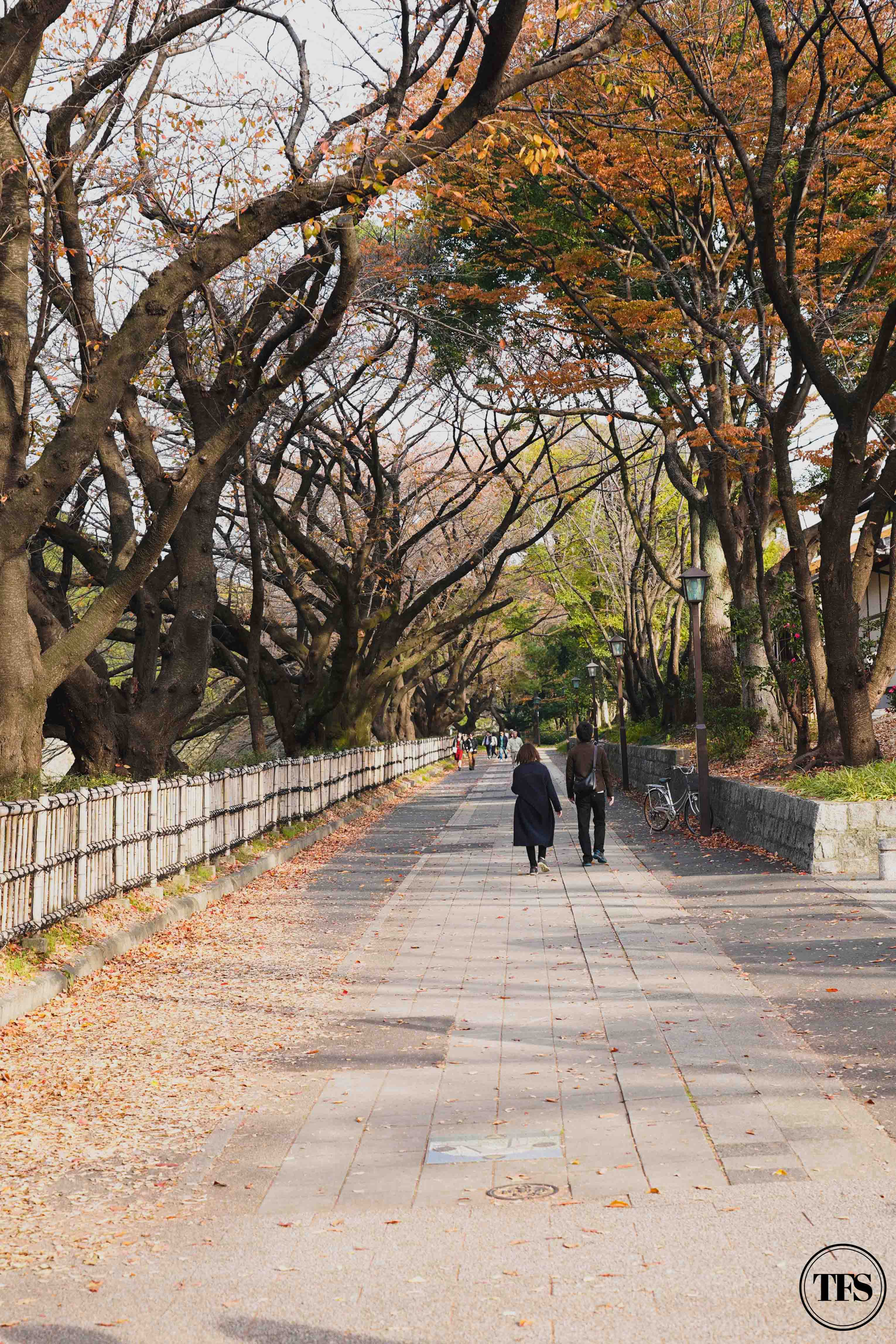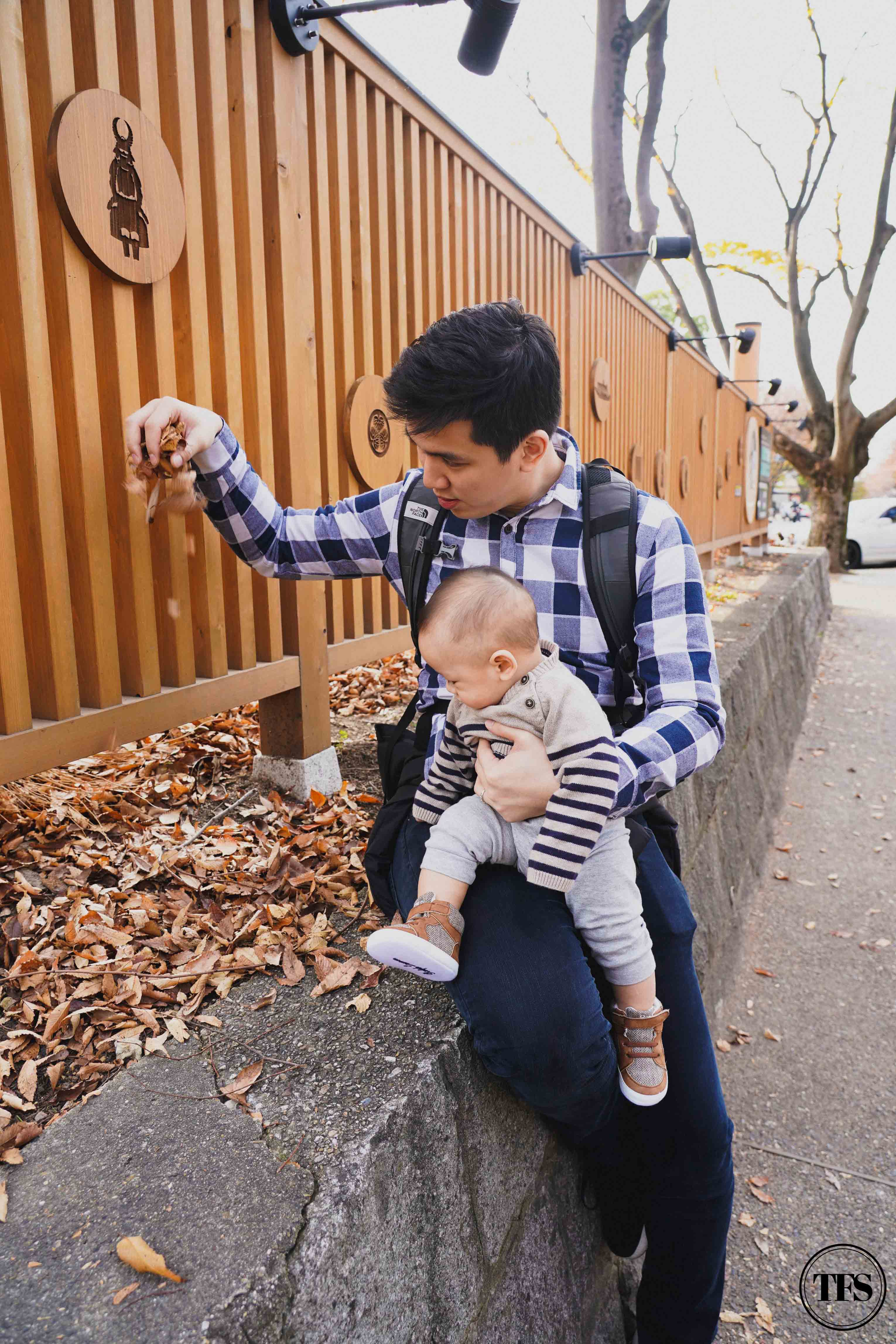 There were very limited food choices outside the castle. I already know restaurants at a tourist spot is a "tourist trap." But right at that moment, we were desperate for food. Haha! We didn't have a choice but to choose from the restaurants by the castle.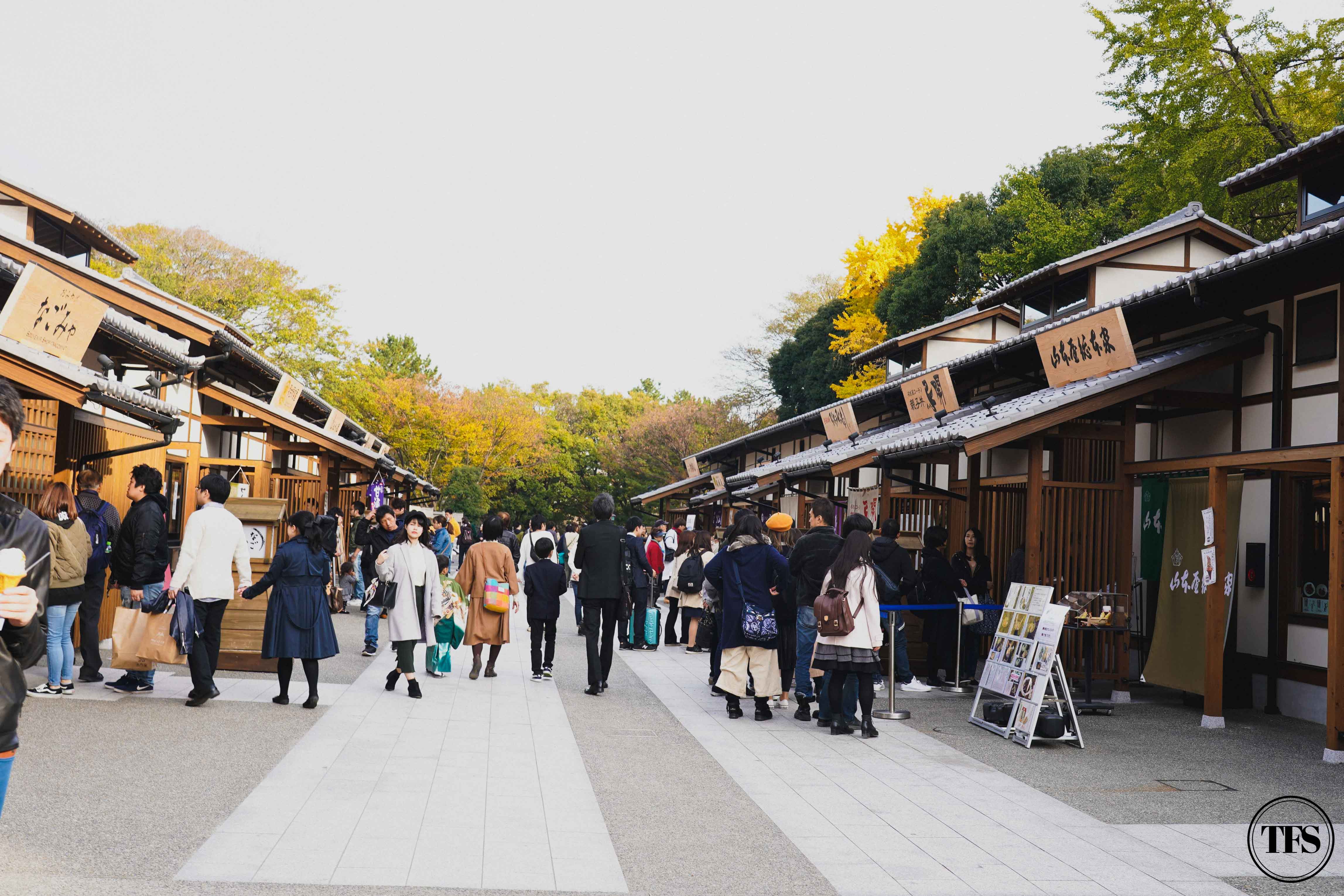 Torikai Sohonke, Kinshachi Yokocho
We ended up at this award-winning restaurant, Torikai Sohonke, Kinshachi Yokocho, selling Nagoya Cochin Chicken.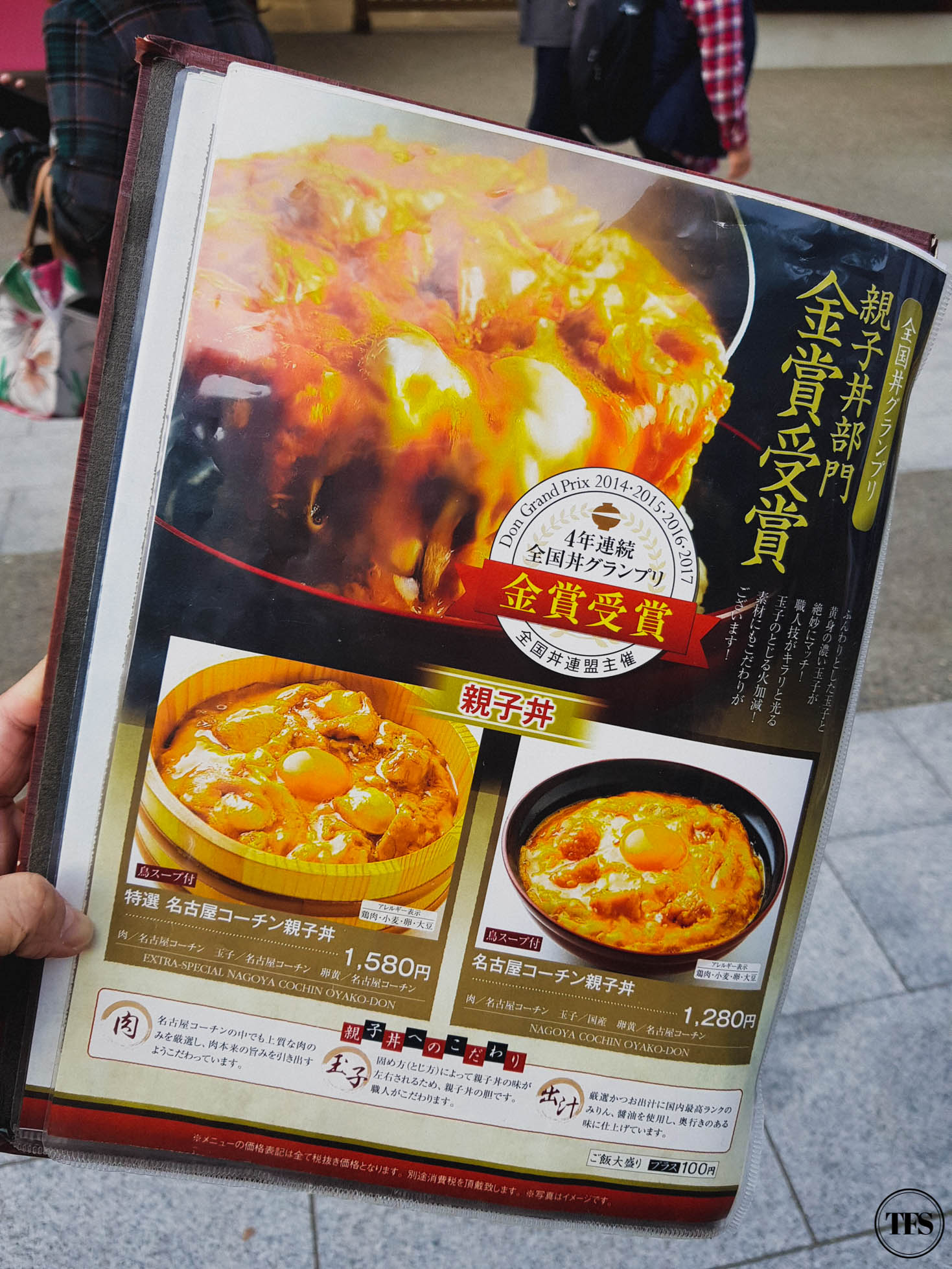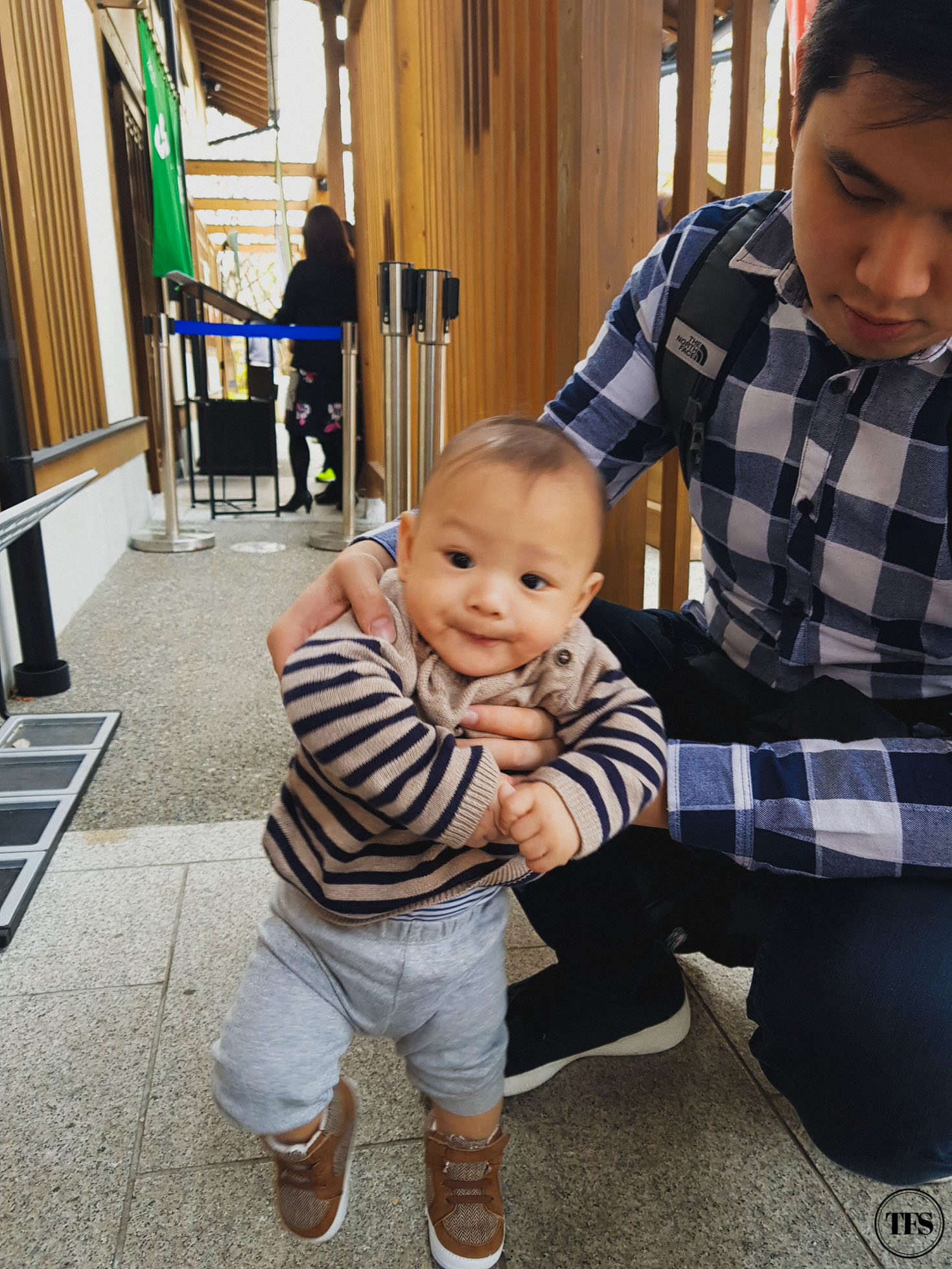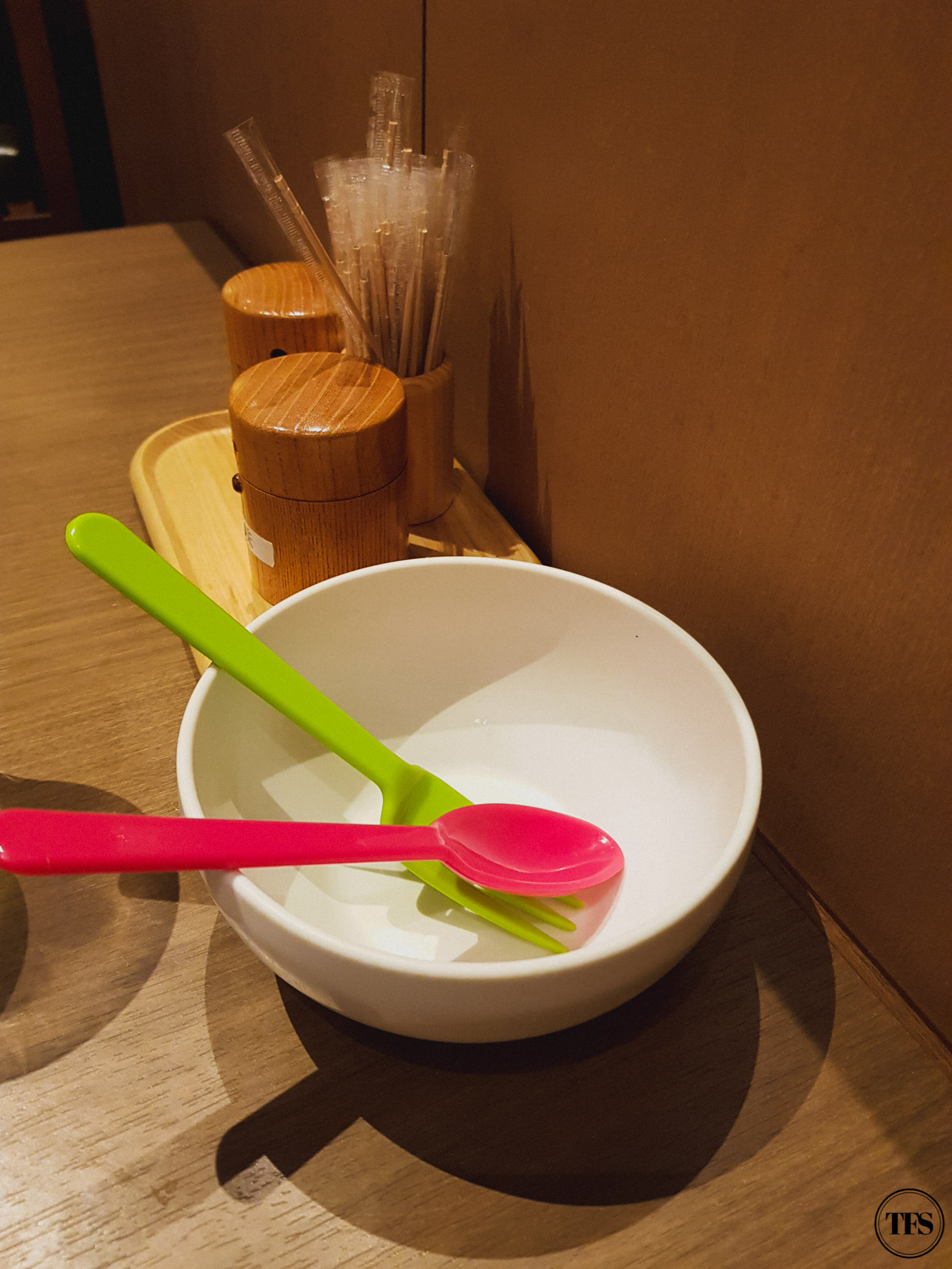 I love how restaurants in Japan are very kid-friendly. In this case, the restaurant staff saw us with a baby. So when we were assisted to our table, I saw the bowl and utensils prepared for Seb.
The famous Japanese native breed of large chicken, Nagoya Cochin Oyako-don, is a must-try dish in the city. Oyako-don is basically chicken and egg on rice.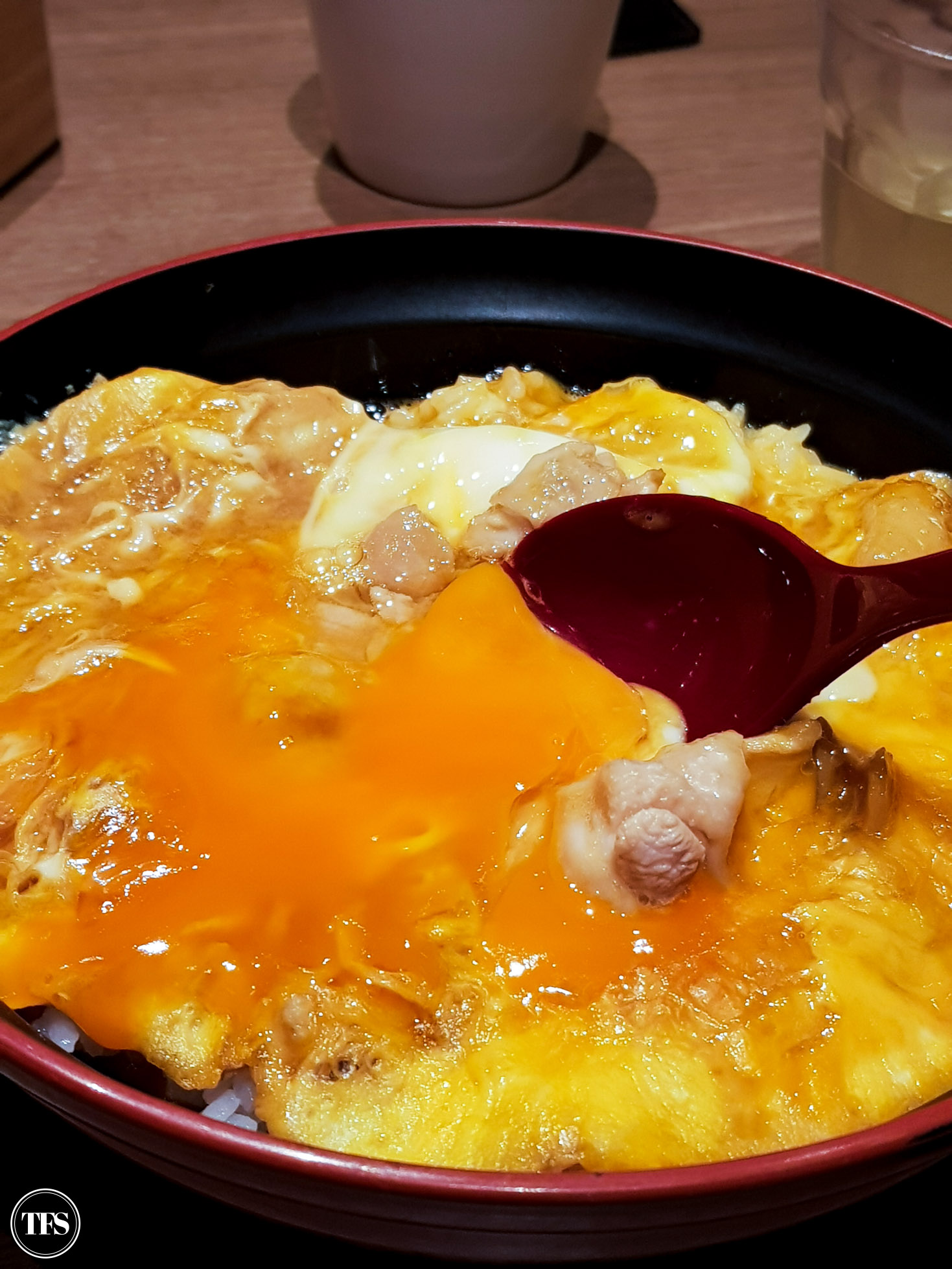 You just need a spoon to scoop everything out. The chicken meat is already sliced into small pieces.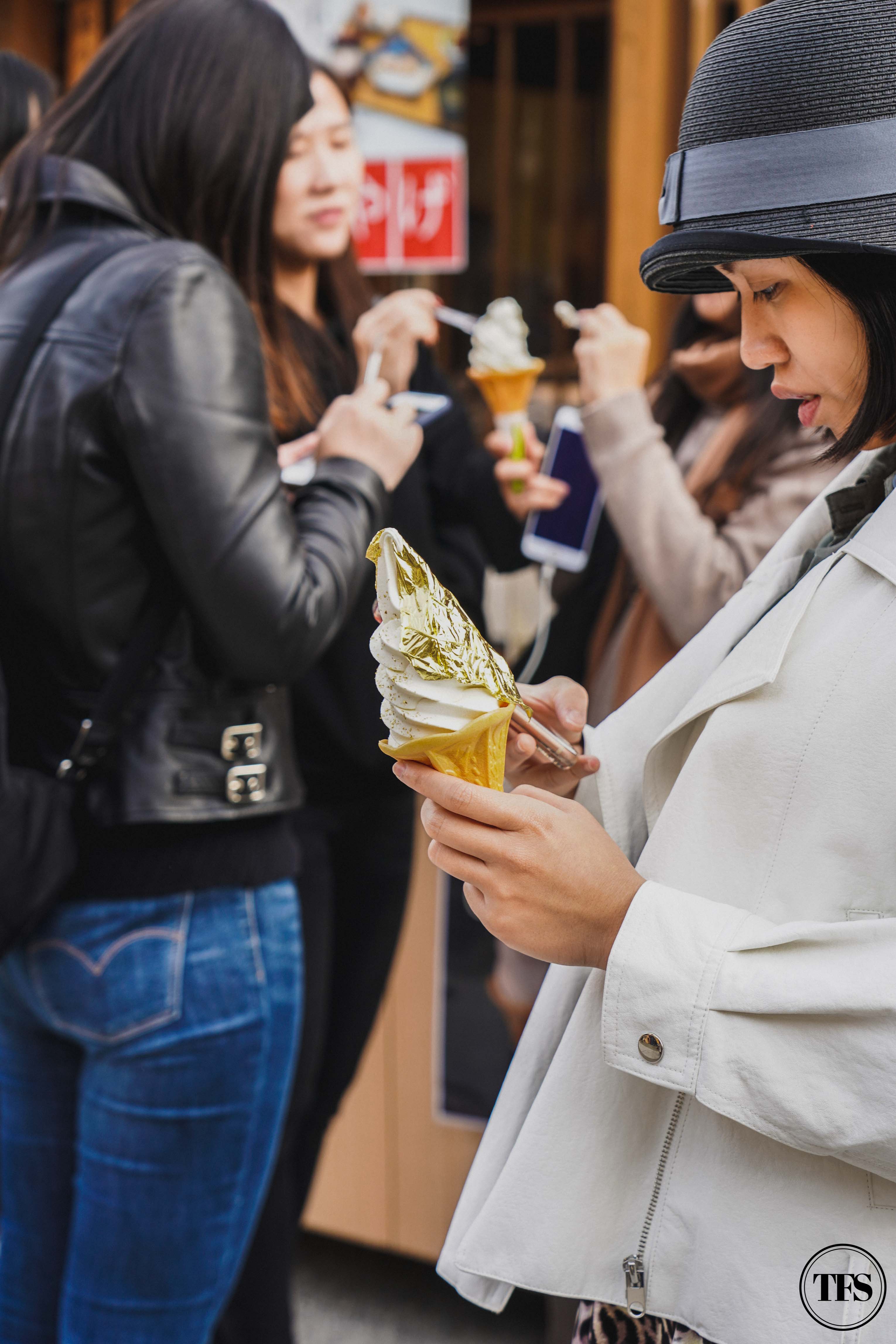 Beside the restaurant is an instagram-worthy food, Vanilla Ice Cream with Gold Leaf. We didn't buy the idea of trying one just because we think it's not worth it for us. So our curiosity brought us to observing every single person who purchased one. True enough, not a single one missed to take a photo for the gram! Haha!
After filling our stomachs with food, off we go to Nagoya Castle!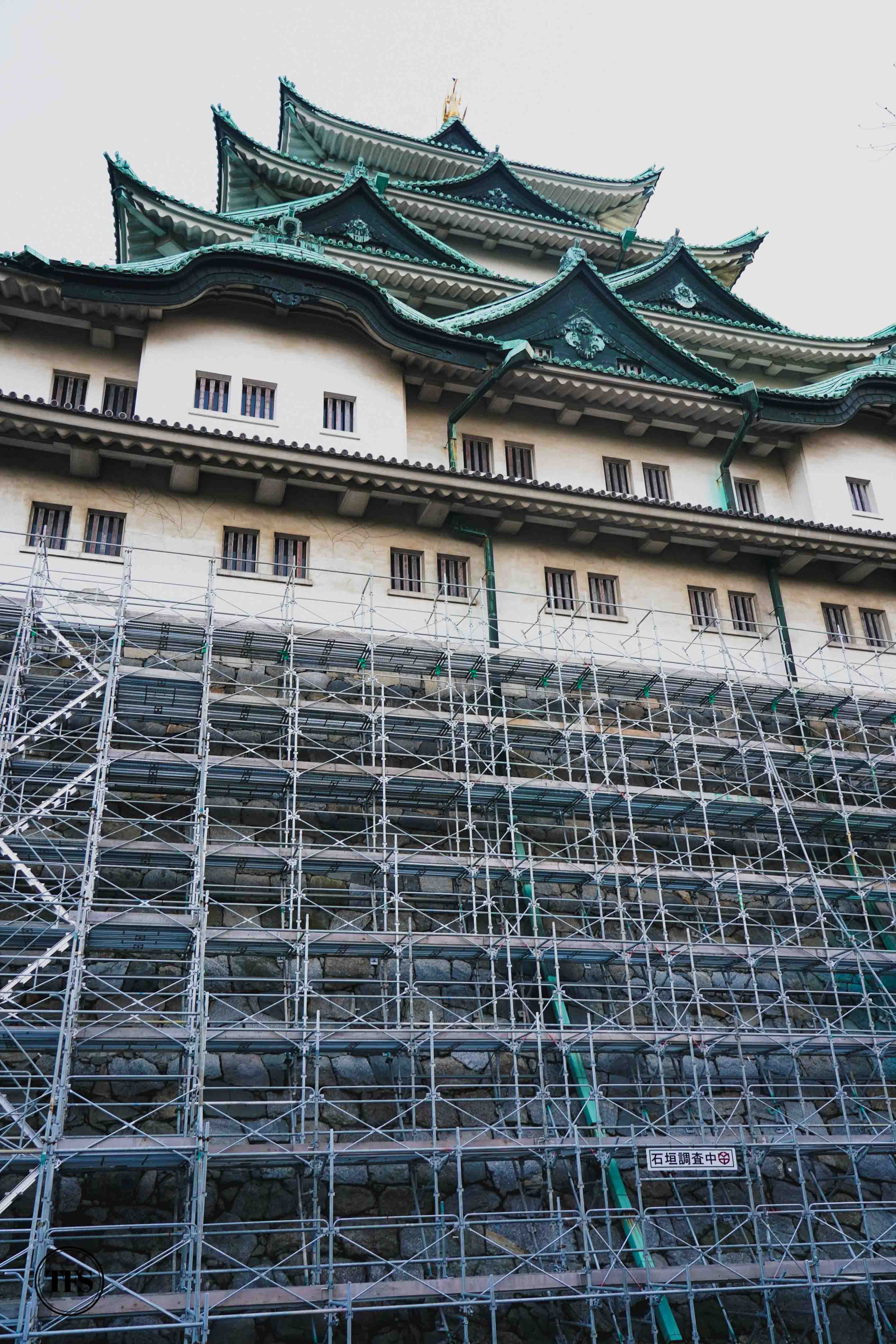 Nagoya Castle
Nagoya Castle was completed in 1615 by the Shogun, Tokugawa Ieyasu. Topped with golden shachihoko, votive tiger-fish roof devices, and boasting the largest floor-space of any tower keep, Nagoya Castle and its magnificent Hommaru Palace were operated as a military facility. Nagoya Castle was Japan's first castle to be designated a National Treasure. Even after wartime air raid destruction, it was deemed historically important enough to be designated a National Historic Site. Restoration work being carried out is returning Nagoya Castle to original condition.
I was so ecstatic to see Seb in the mood for photos! #simplejoys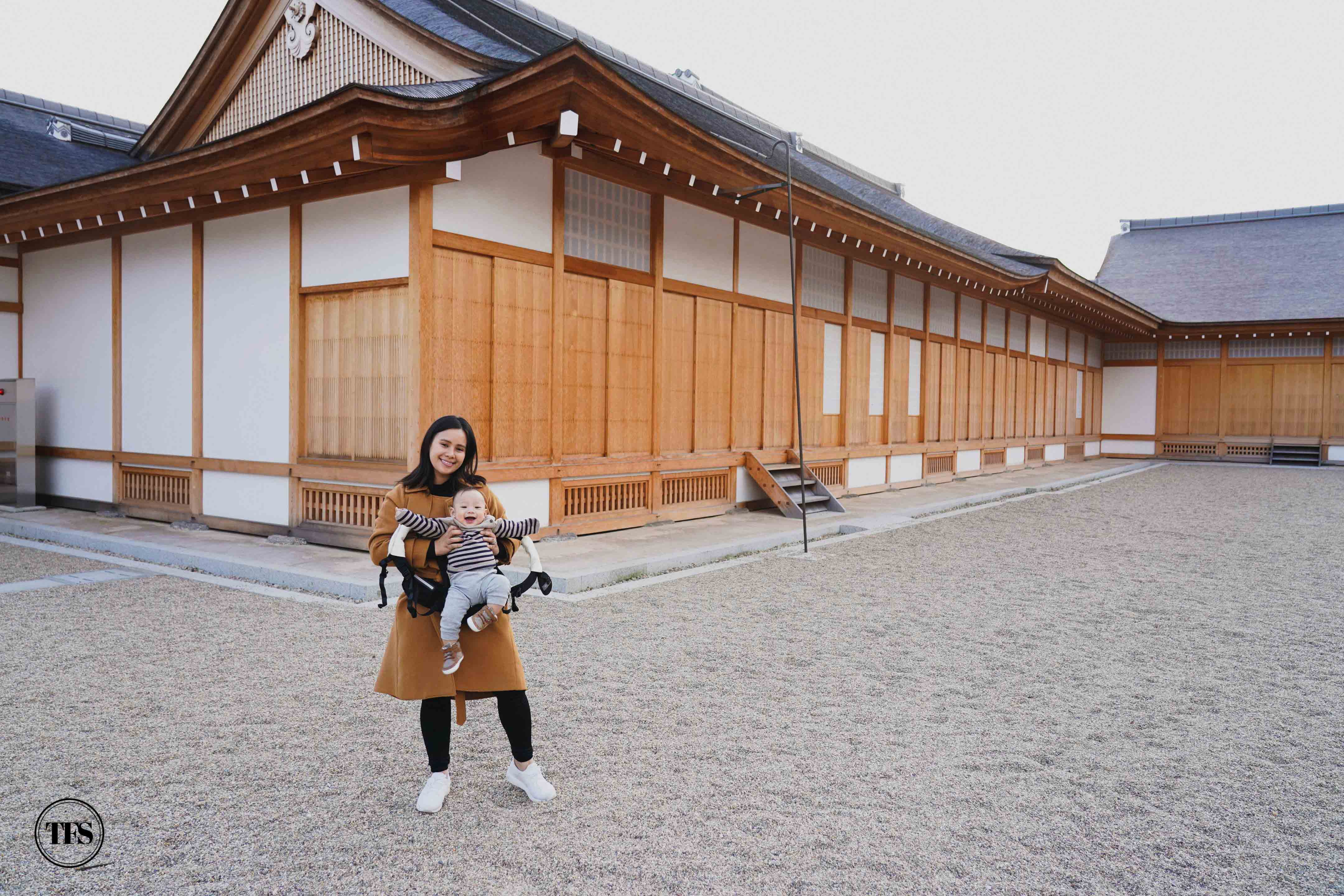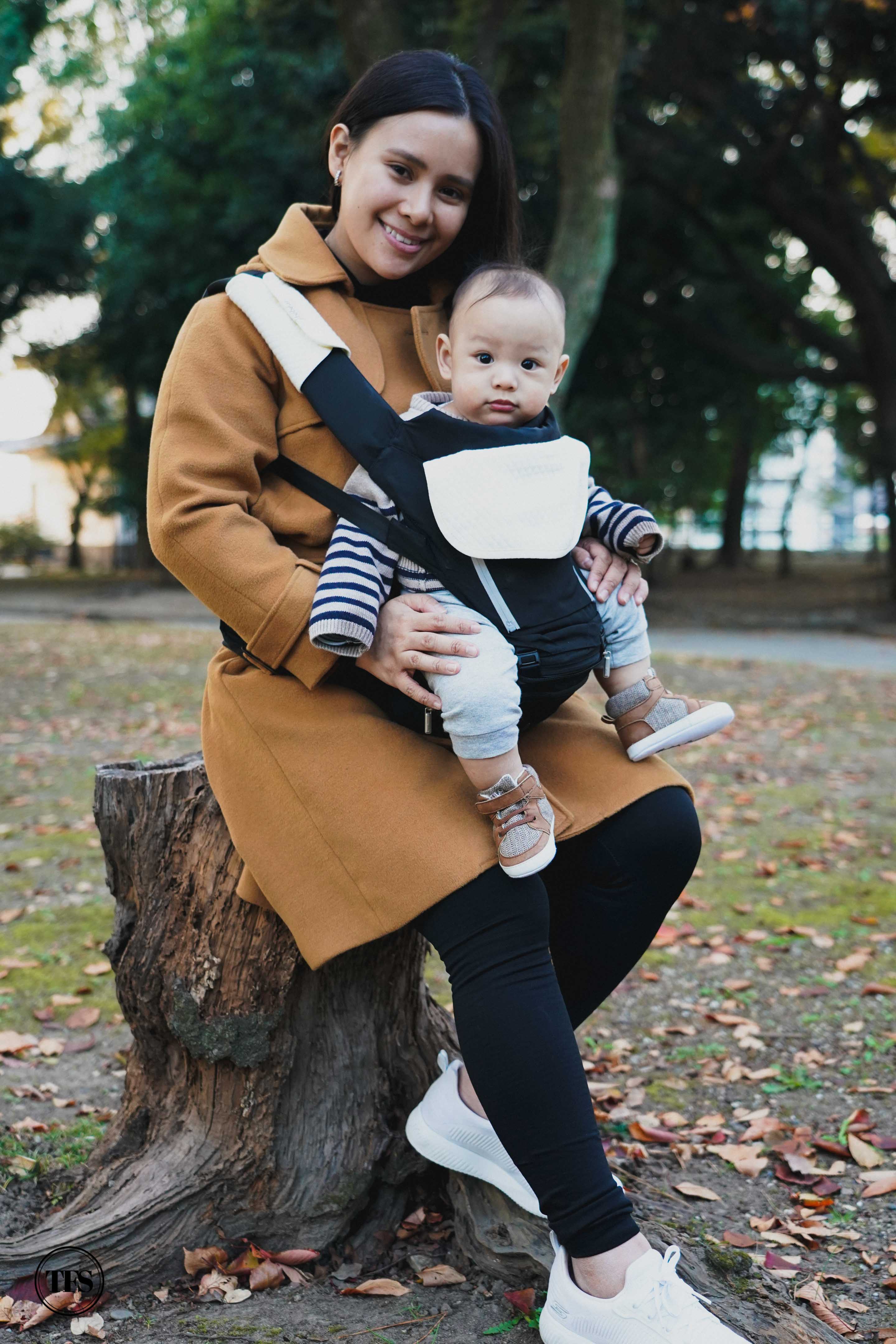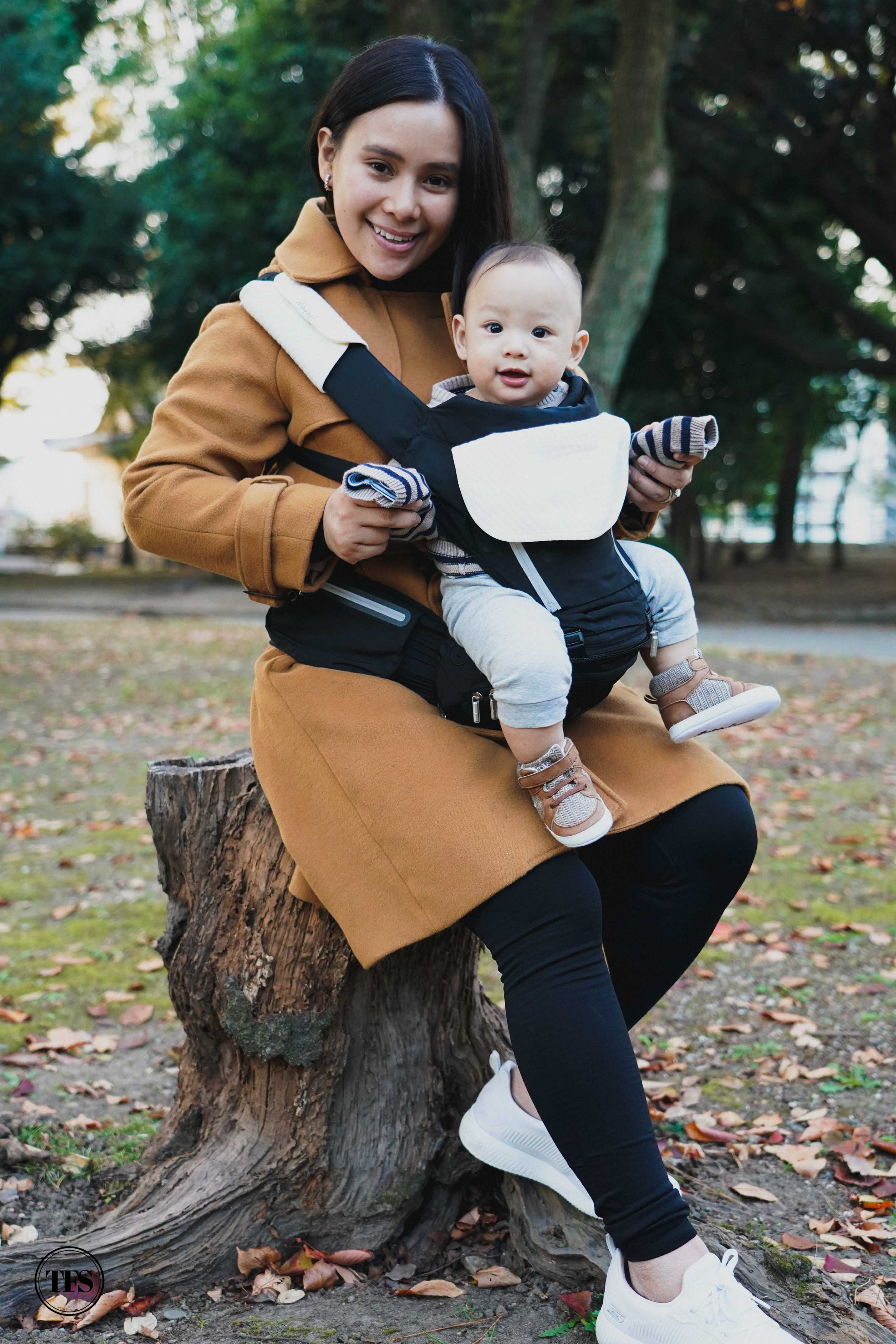 My trusted baby carrier, Bebear, made travelling with a baby safe and convenient.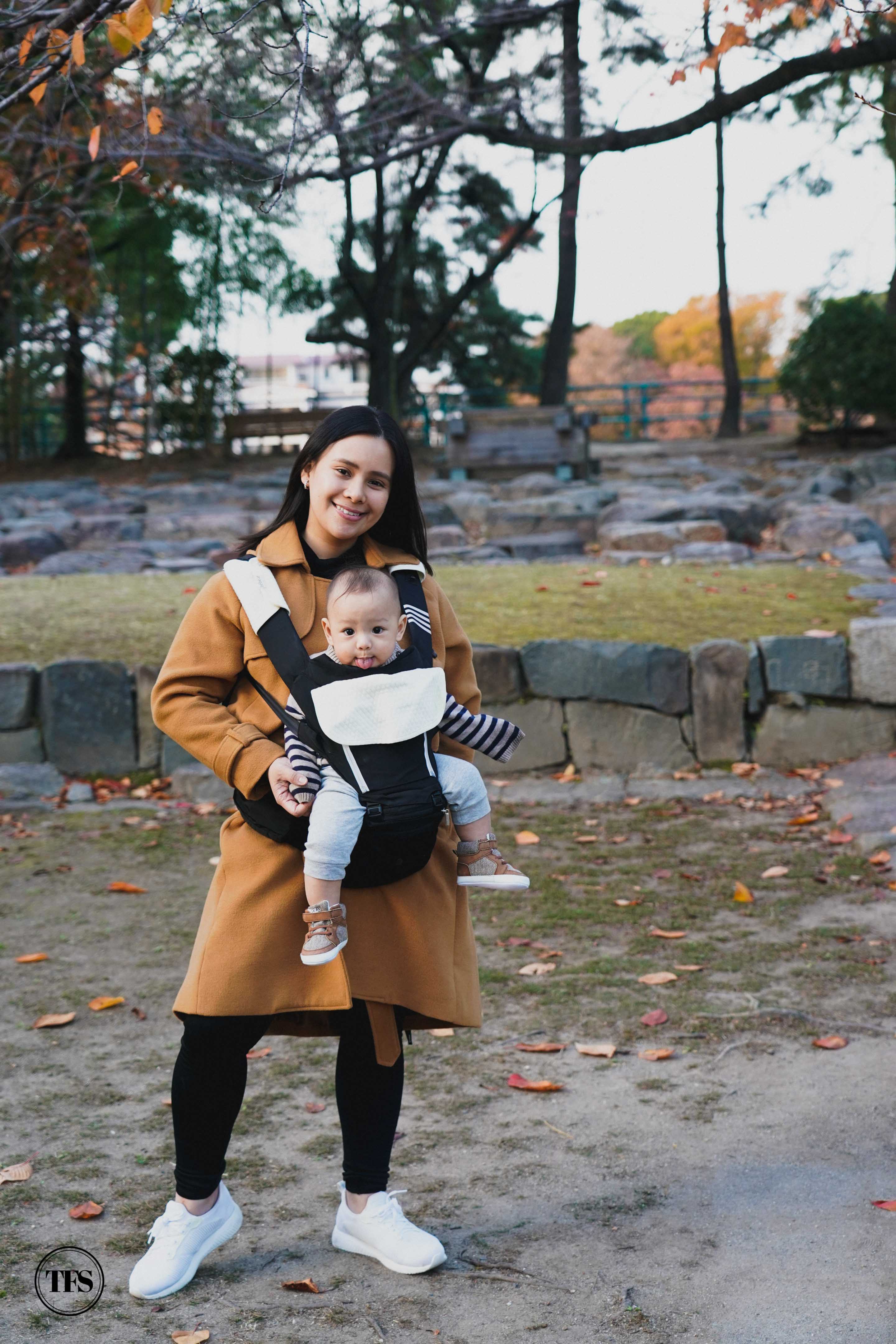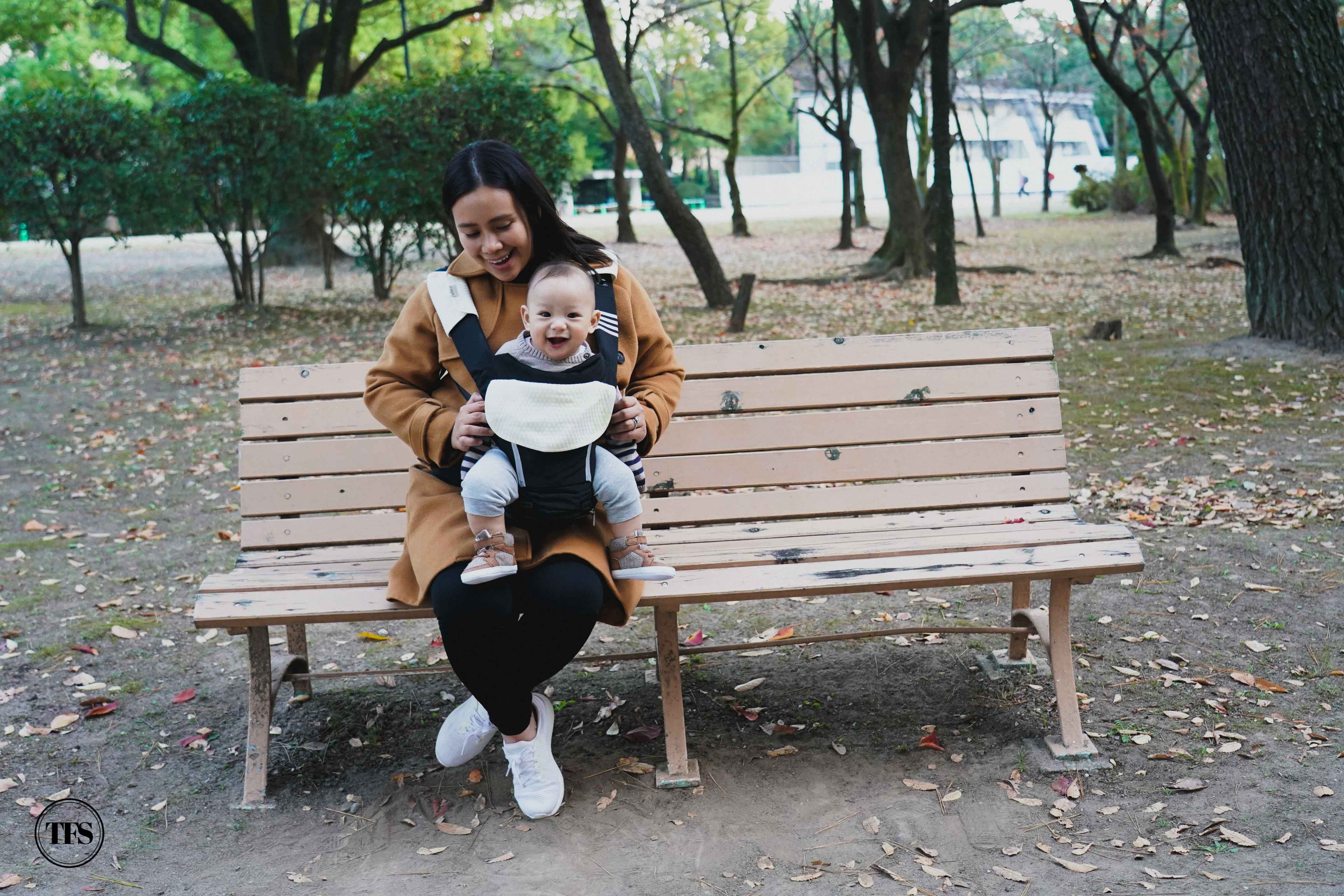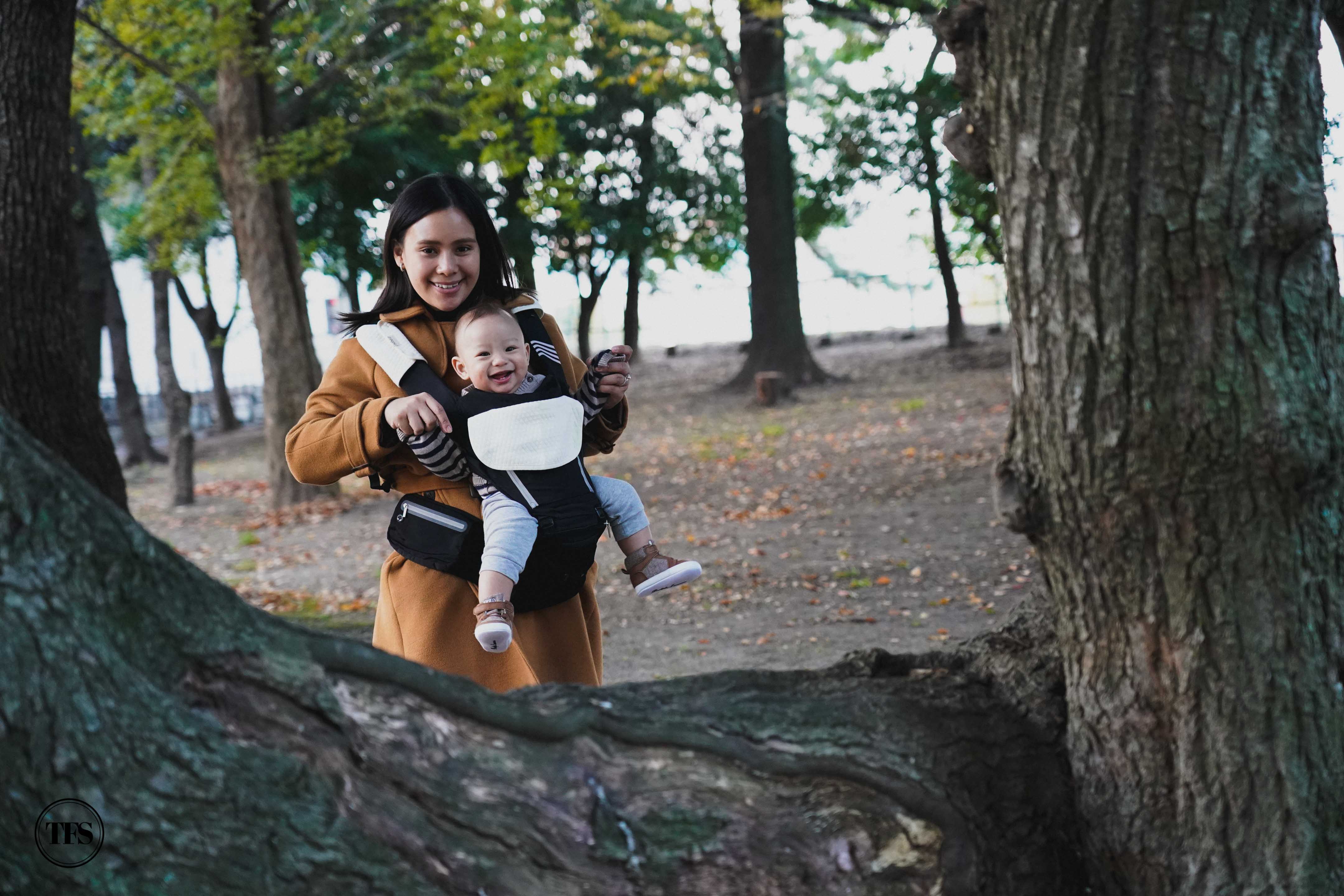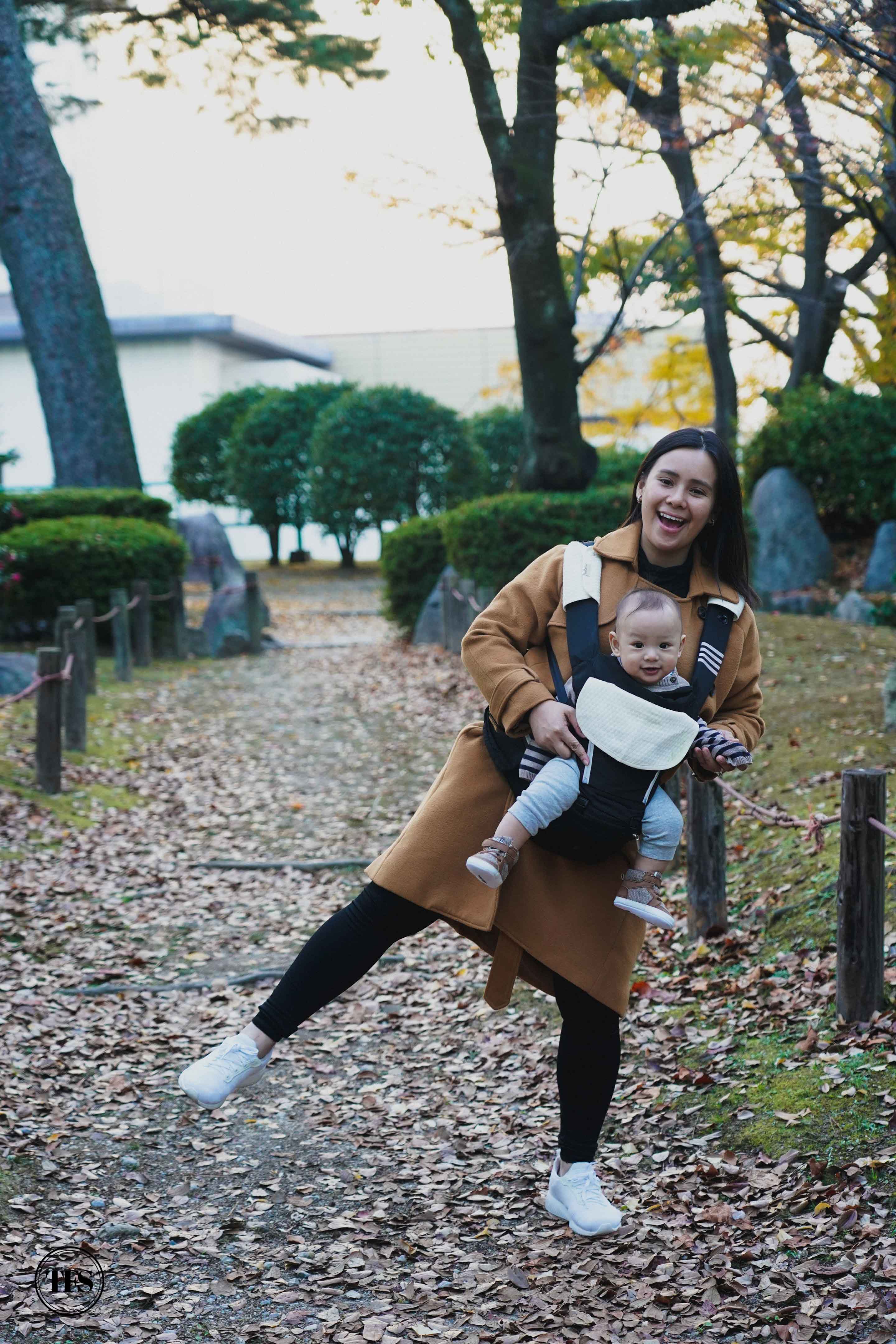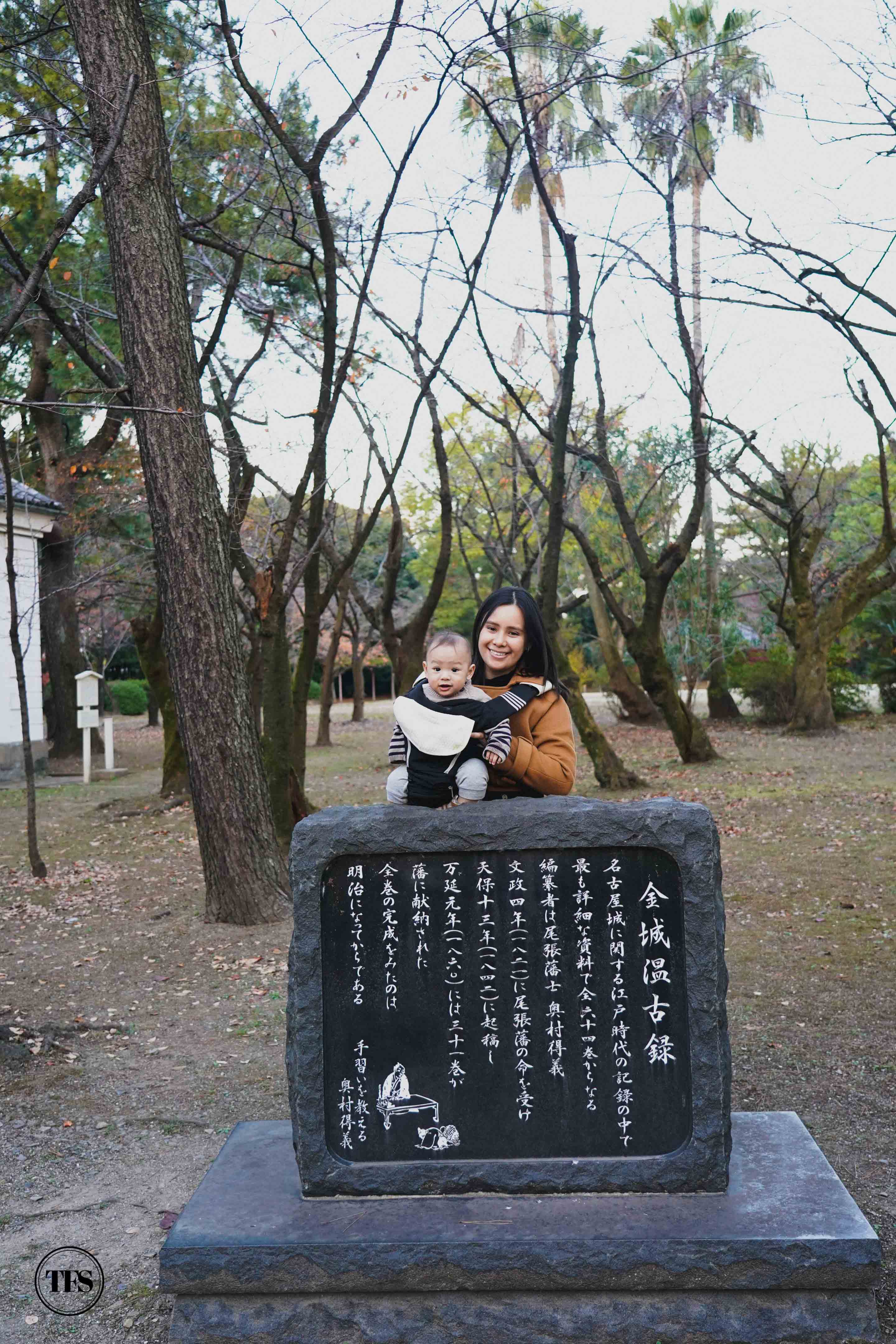 To get around the city and see Nagoya Castle, we took the Meguru Nagoya Sightseeing Bus.
"The Me~guru Nagoya Sightseeing Route Bus is a special and convenient bus that makes a tour of popular tourist spots in Nagoya. If you purchase a special One-Day Pass, you may ride just the Me~guru Bus an unlimited number of times for one day, as well as receiving discounts and other benefits at tourist facilities."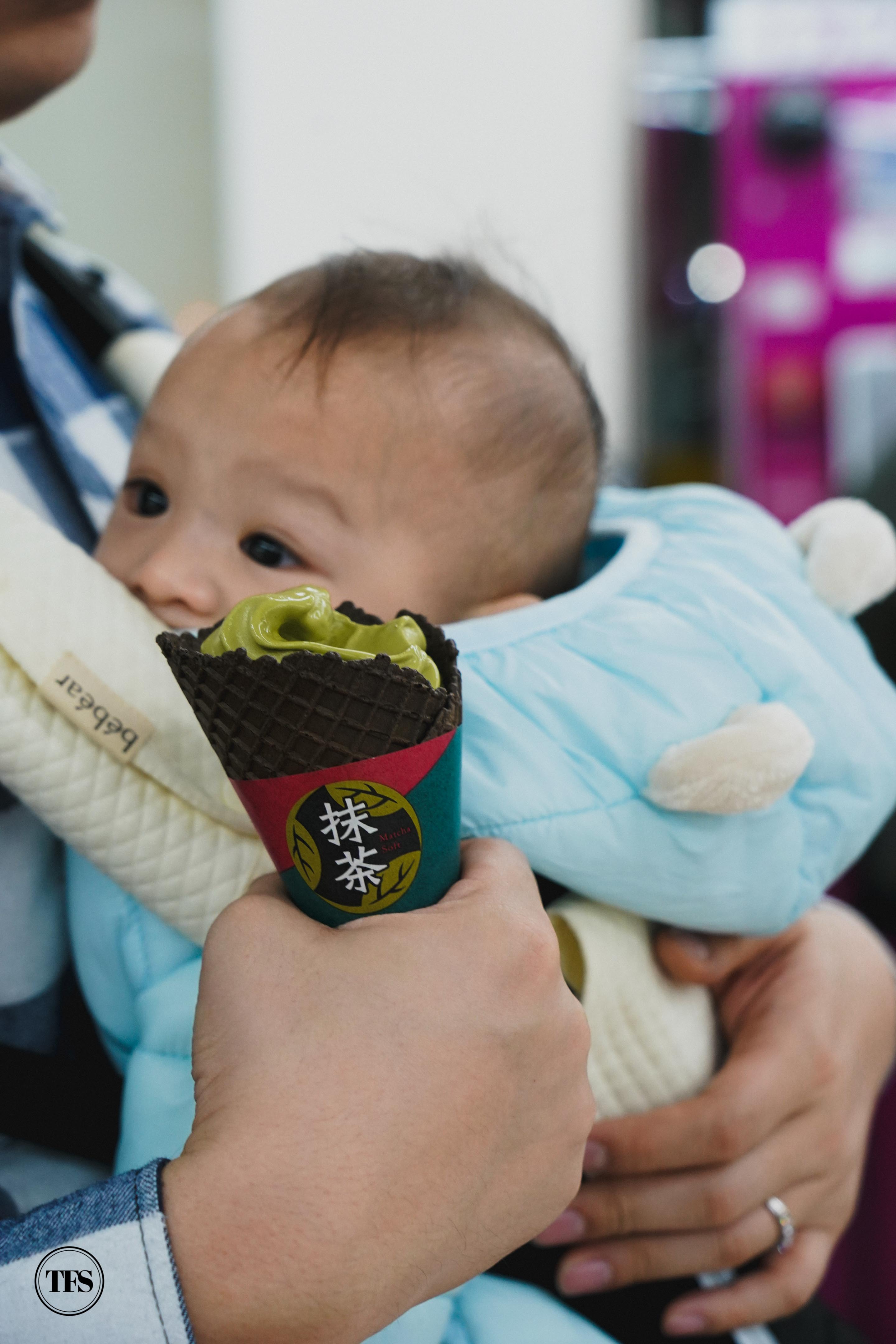 Instead of buying that expensive Gold Leaf Vanilla Ice Cream, we opted for a convenience store-bought Matcha Soft Serve Ice Cream. Plus, trying out different ready-to-drink coffee was our usual purchases in Japan's convenience stores. Now this is worth it!
What do you think of Nagoya Castle?
Share with me your thoughts!
Stay updated and Subscribe to The Food Scout for Free!
Pray, Eat and Love.
Cheers,
The Food Scout