The Story of Alba Restaurante Espanol
It started when Senor Anastacio de Alba set foot in the Philippines in February 1952 to train the cooks of Casino Espanol. He fell in love with the country and opened Alba Cocina Espanola, a 5-table modest eatery at Isaac Peral (now UN Avenue) and later transferred to a bigger location near Luneta in Florida Street (now known as Ma. Orosa). Affluent Filipino patrons (lawyers, politicians, businessmen cabinet members) and  tourists from the USA, Europe, and Asia frequented the restaurant. News spread that even Spain's Prince Juan Carlos and wife Sofia dined at Alba when they visited the Philippines.
The phenomenal popularity of his restaurant encouraged Don Alba to expand. Nine years later, he opened two more fine dining venues offering his exquisite Spanish cooking: Alba Restaurant and Supper Club (along Dewey Boulevard) and Taberna Gitana (in Quezon City). A few years later, the Alba chain of restaurants was born to include La Parilla and Patio Flamenco, both in Roxas Boulevard; Jardin de Alba in Greenhills, Alba Patio de Makati, now also known as Alba Restaurante Espanol. He also added a unique and opulent nightspot called Las Cuevas, and finally one that he considered one of his greatest prides, La Mancha.
"Papa came to the country to do one thing: to understand the Filipino palate and please it by introducing traditional Spanish comfort food," Chef Miguel recalled.
New Branch at Estancia Mall
Alba Restaurante Espanol has another new home at the second floor, North Wing of Estancia Mall. It sits a new 170-seater restaurant, built to welcome big families from that side of the metro. I personally miss dining at Alba with my family. Thinking about Spanish restaurants we often visit, Alba comes straight to the top of my mind. With their new branch in Estancia Mall, I may go and visit this branch more often because it's closer to home.
I really don't intend for this post to review each dish at Alba because without this blogpost, we all know Alba is already very reputable and famous for many Spanish dishes. It's one of those go-to restaurants and 'No Fail' restaurants our parents would pick. It comes as no surprise that despite other Spanish concepts that abound in the country, Alba's staying power remains unmatched.
"Competition keeps us on our toes but we have always been clear about the direction of Alba. We serve traditional Spanish comfort food. This is what we do best.  Nothing much has changed through the years. We still follow the same recipes that my father has created. We may tweak the presentation here and there but the taste, the flavor and the quality of food remain the same. Most of all, it's about putting our heart into everything we do and the relationships we build with people. We just want our guests to leave the restaurant happy. Everything is customer-centered; there is no other way," Chef Miguel said.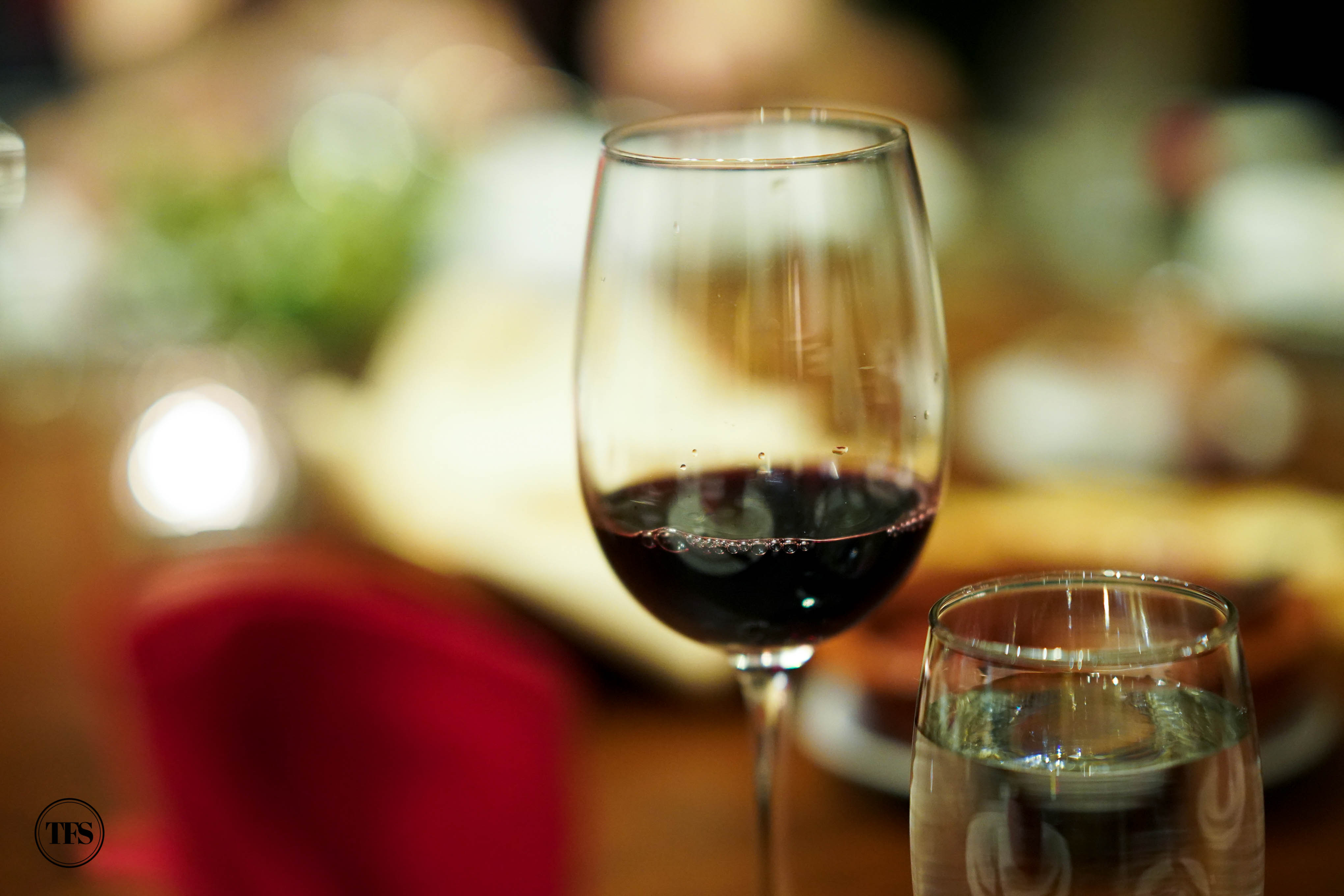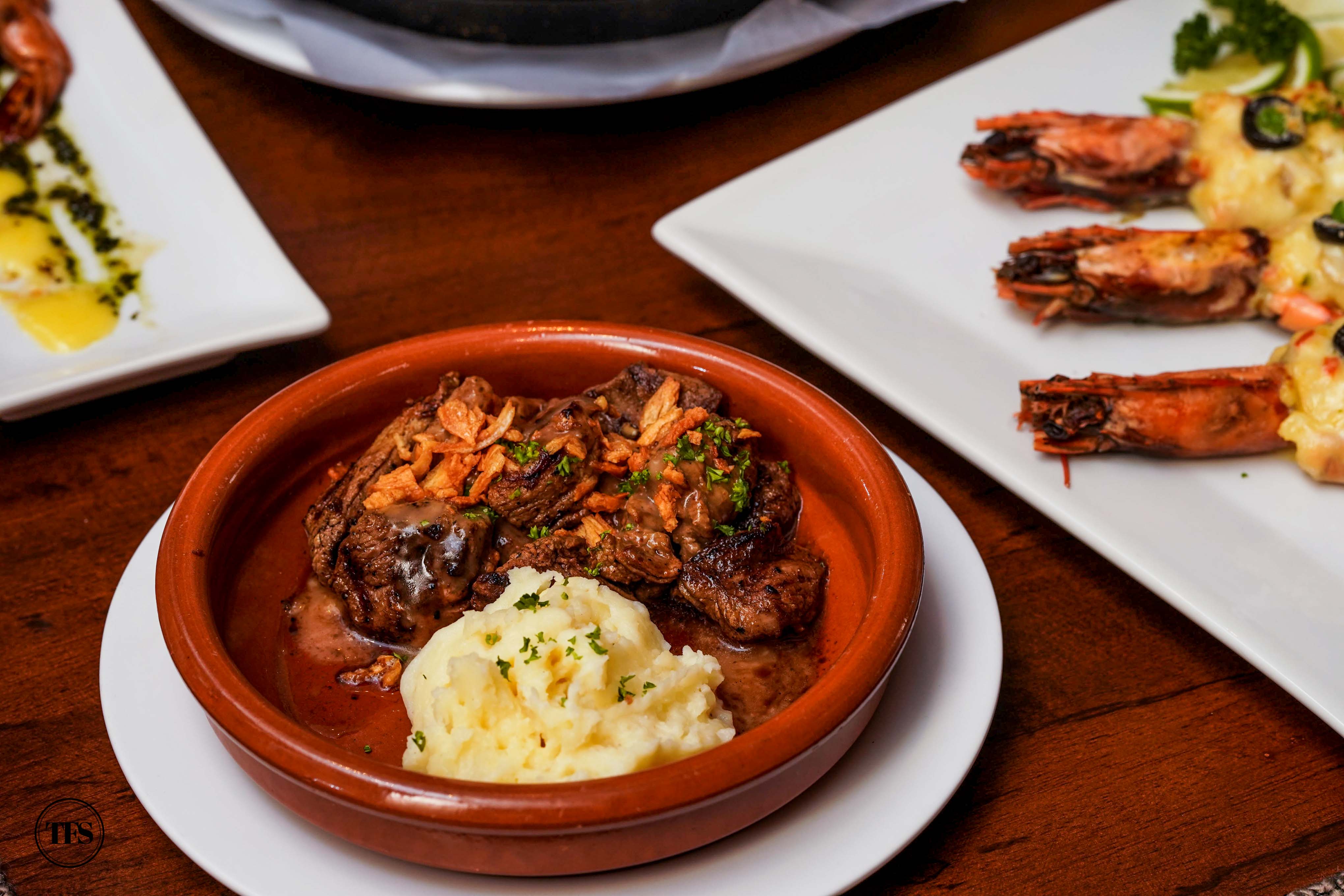 One of my personal favorites at Alba is their Langostinos Thermidor Au Gratin. A party of different elements of surprise stuffed in one piece of prawn can already satisfy.
The simplicity of Paella con Setas, paella with button mushrooms and pesto sauce,  is something you can't get over with. Familiar flavors as it assembles together give a striking impact to my tastebuds.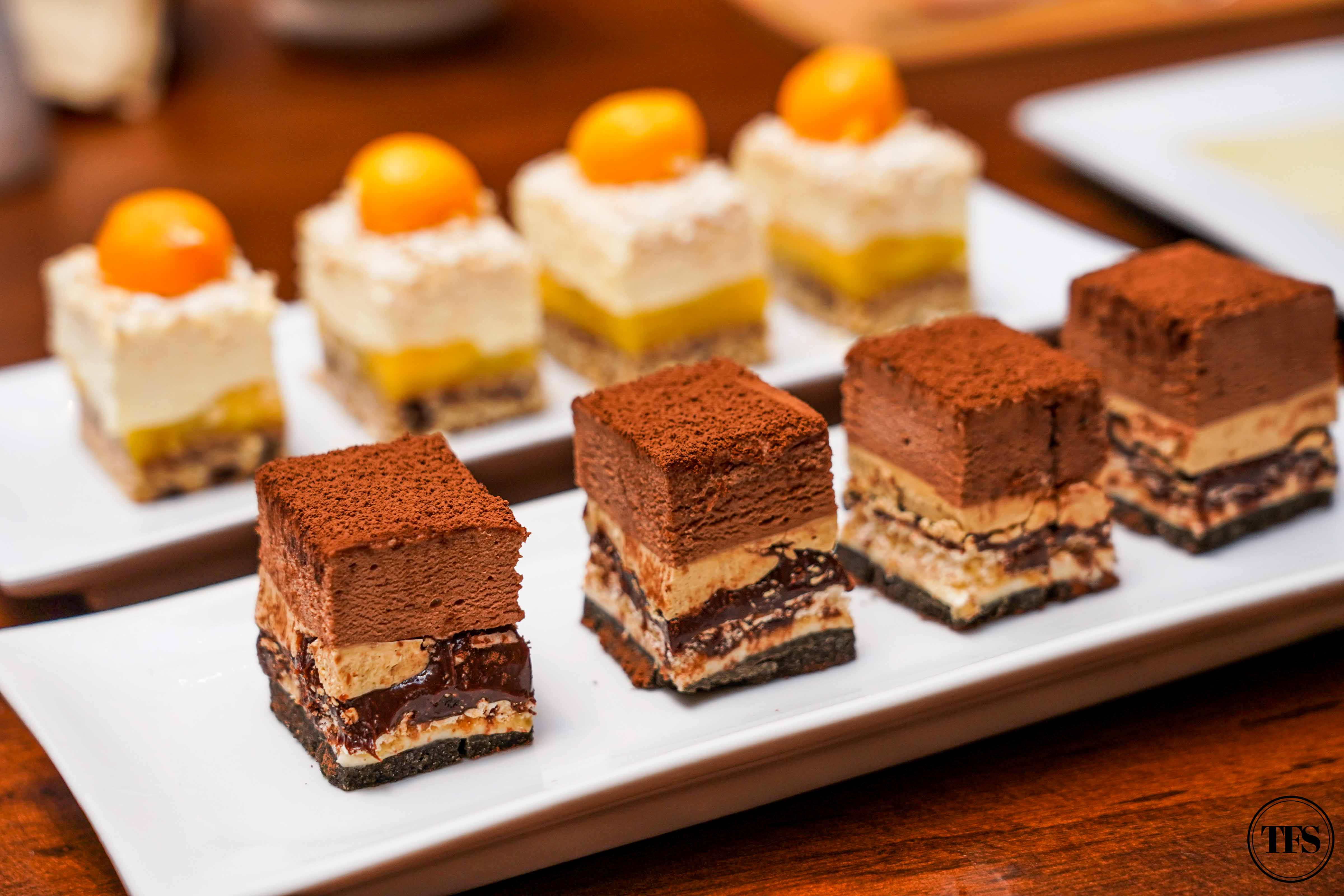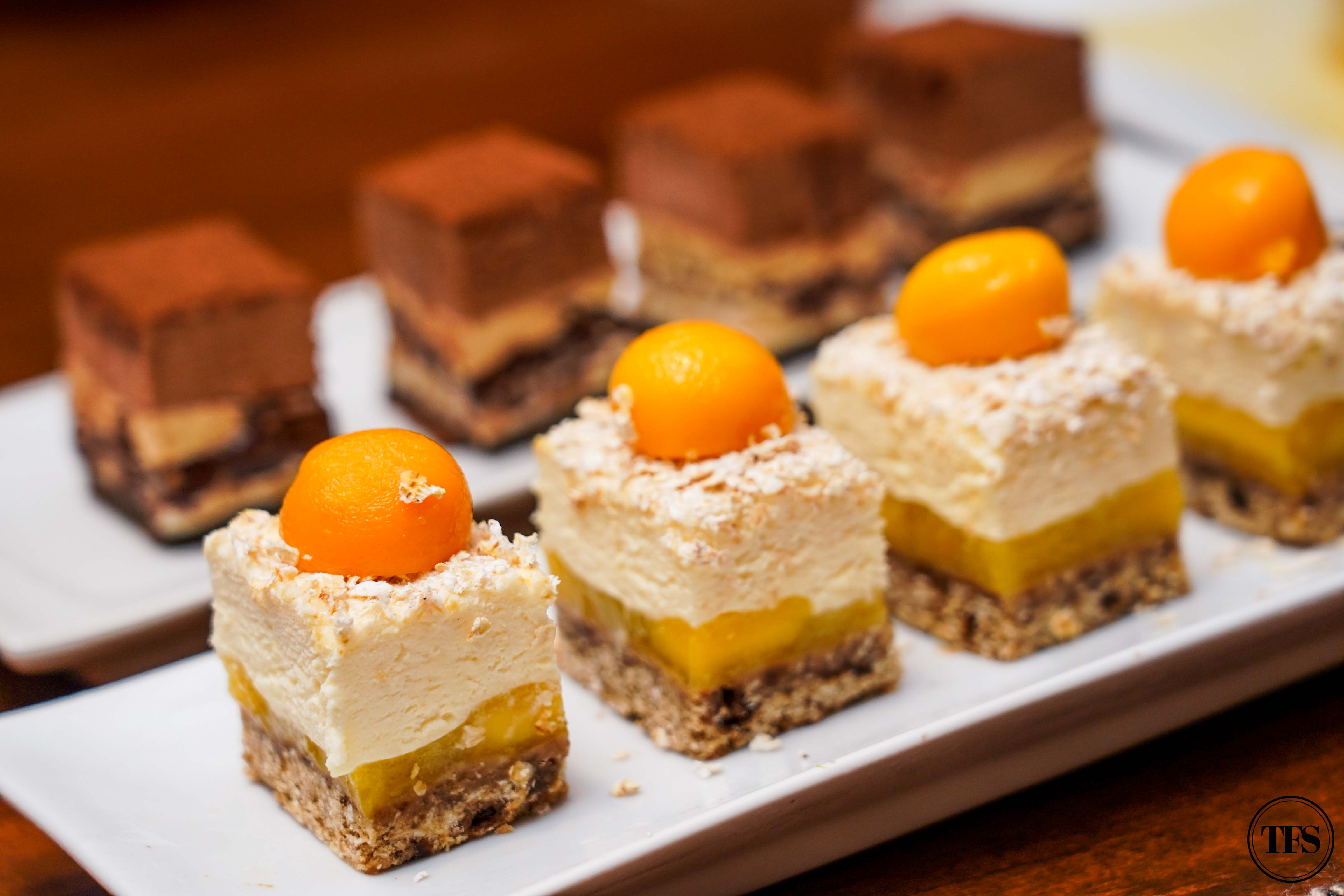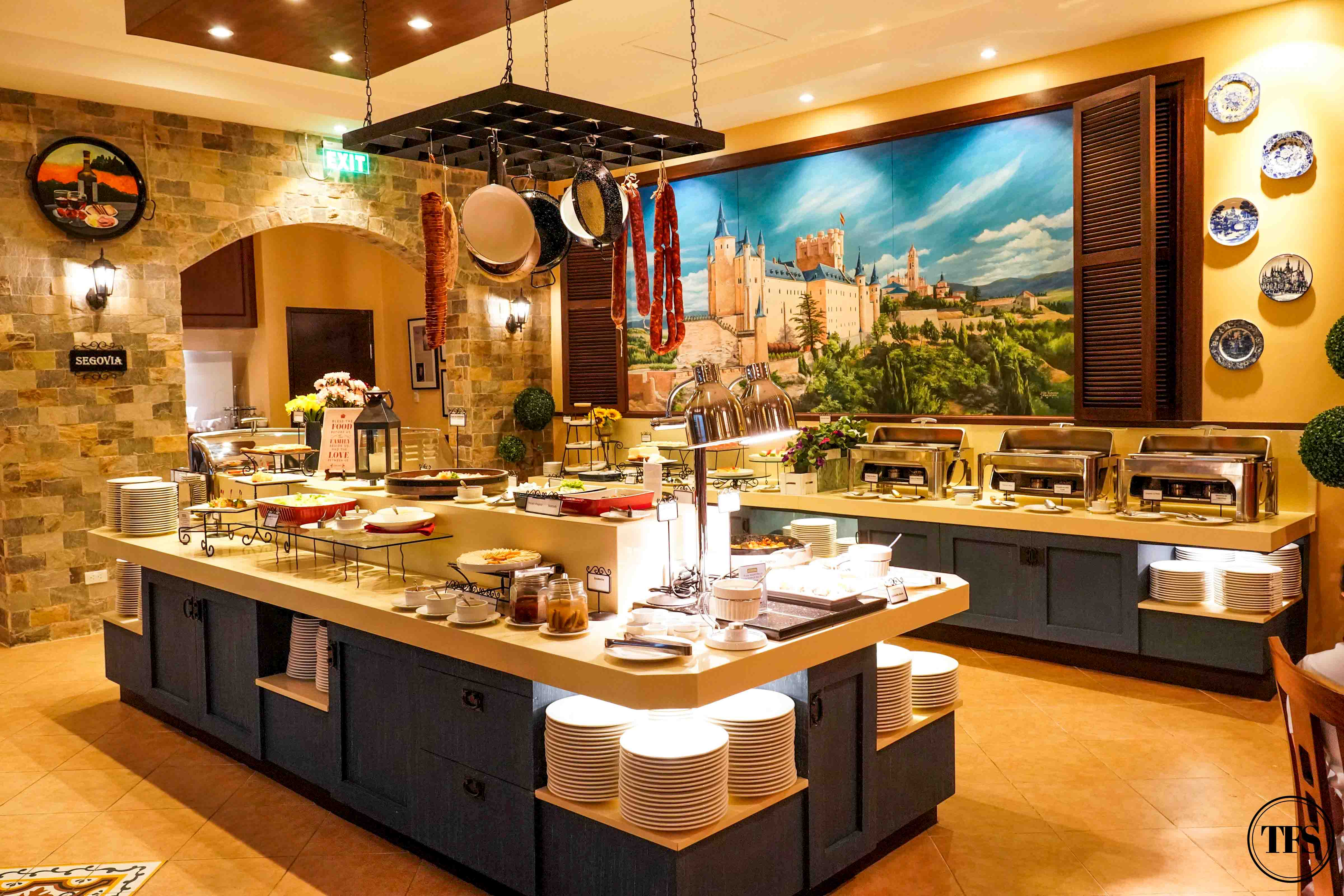 Alba's Spanish Buffet
If you want a taste of their best-sellers in one visit, going for Alba's Spanish buffet is the answer. Lunch and dinner buffets are available at Estancia Mall branch.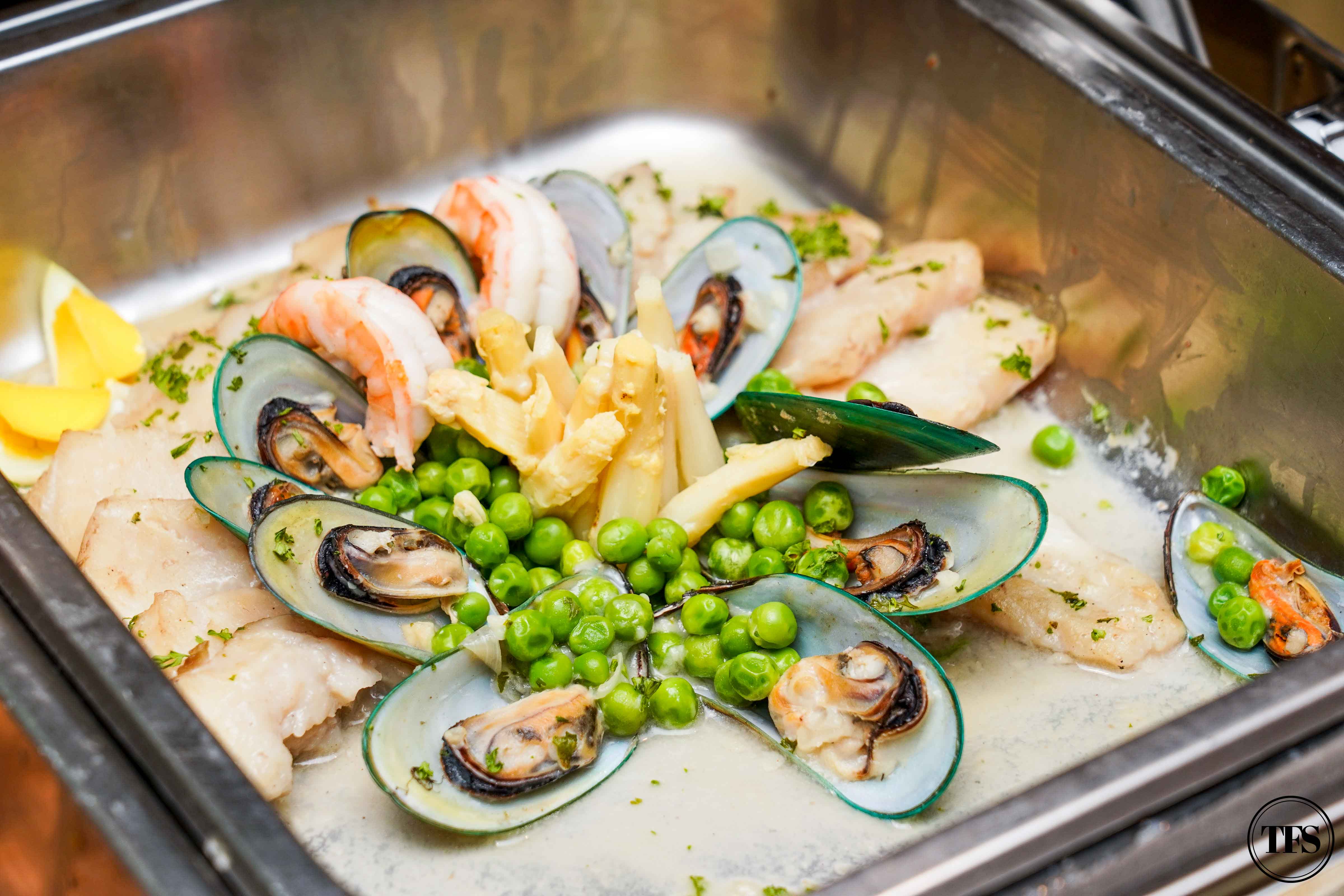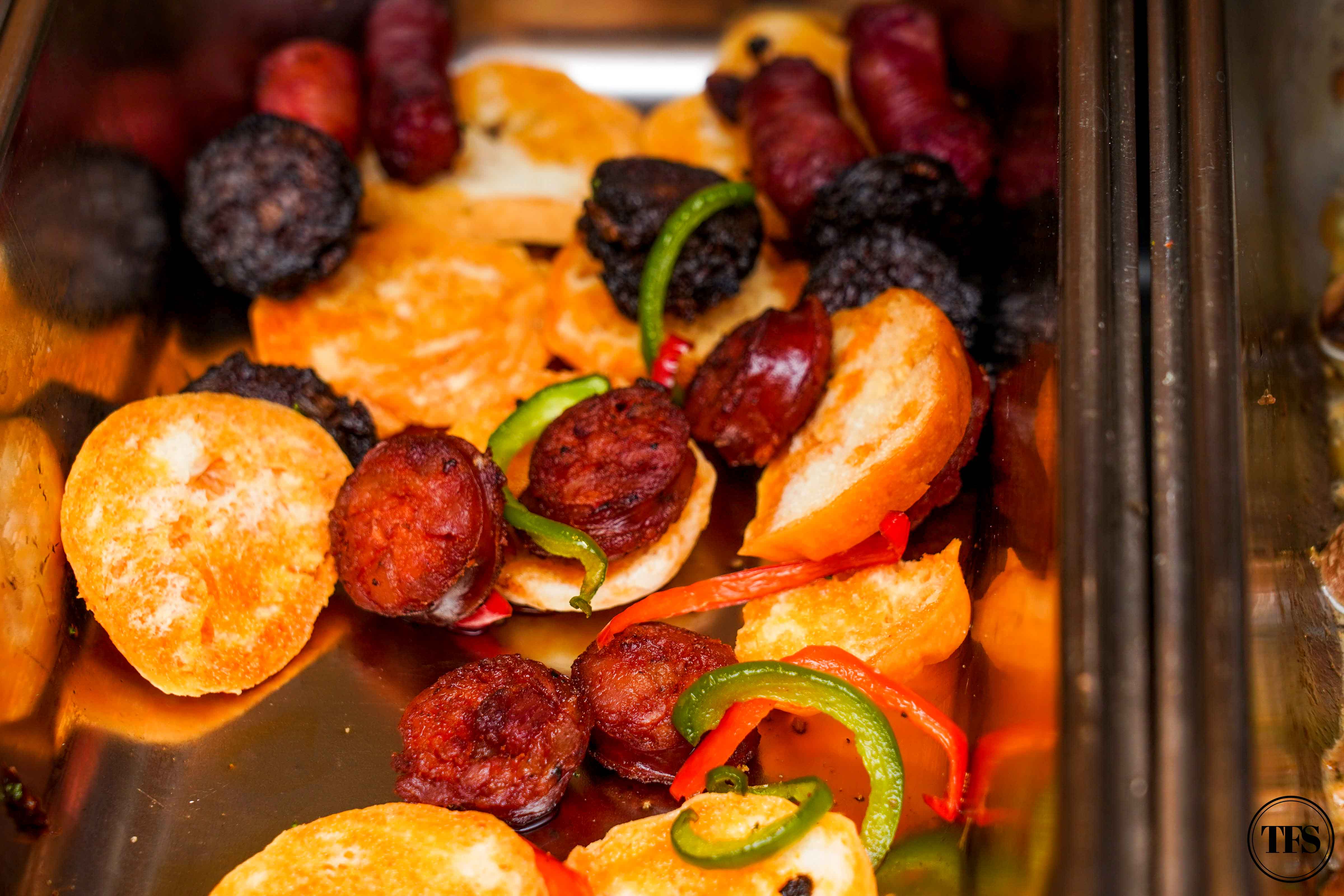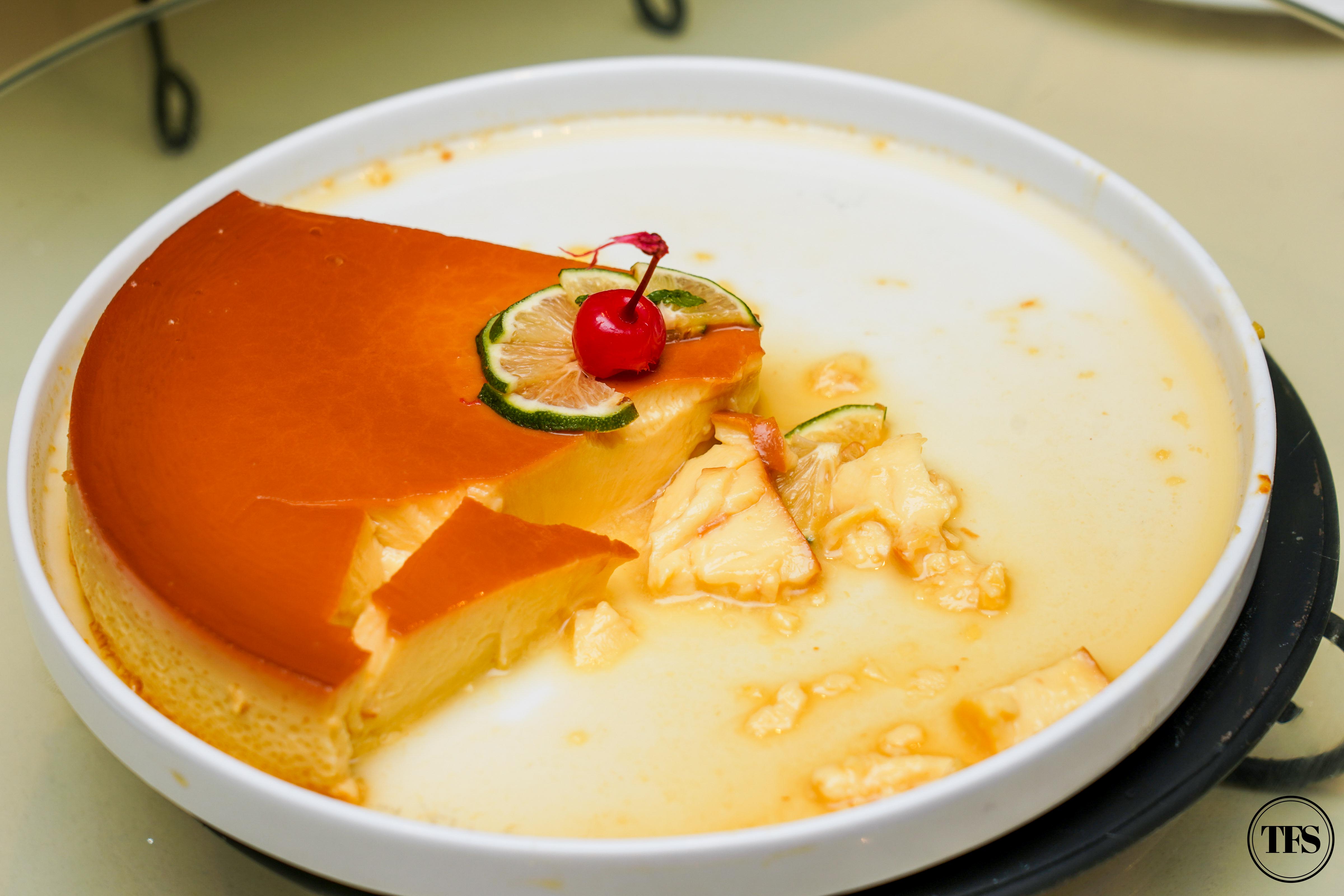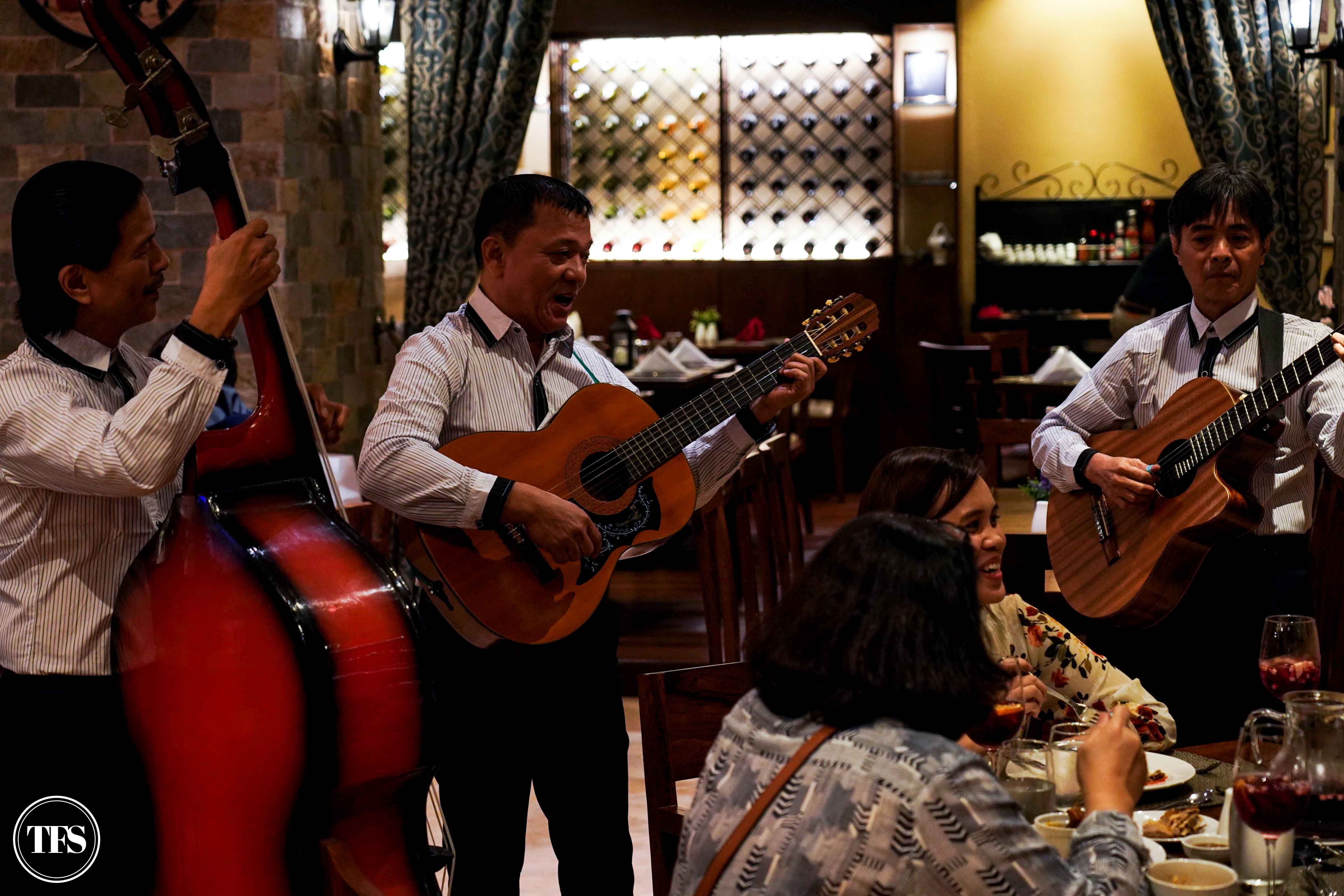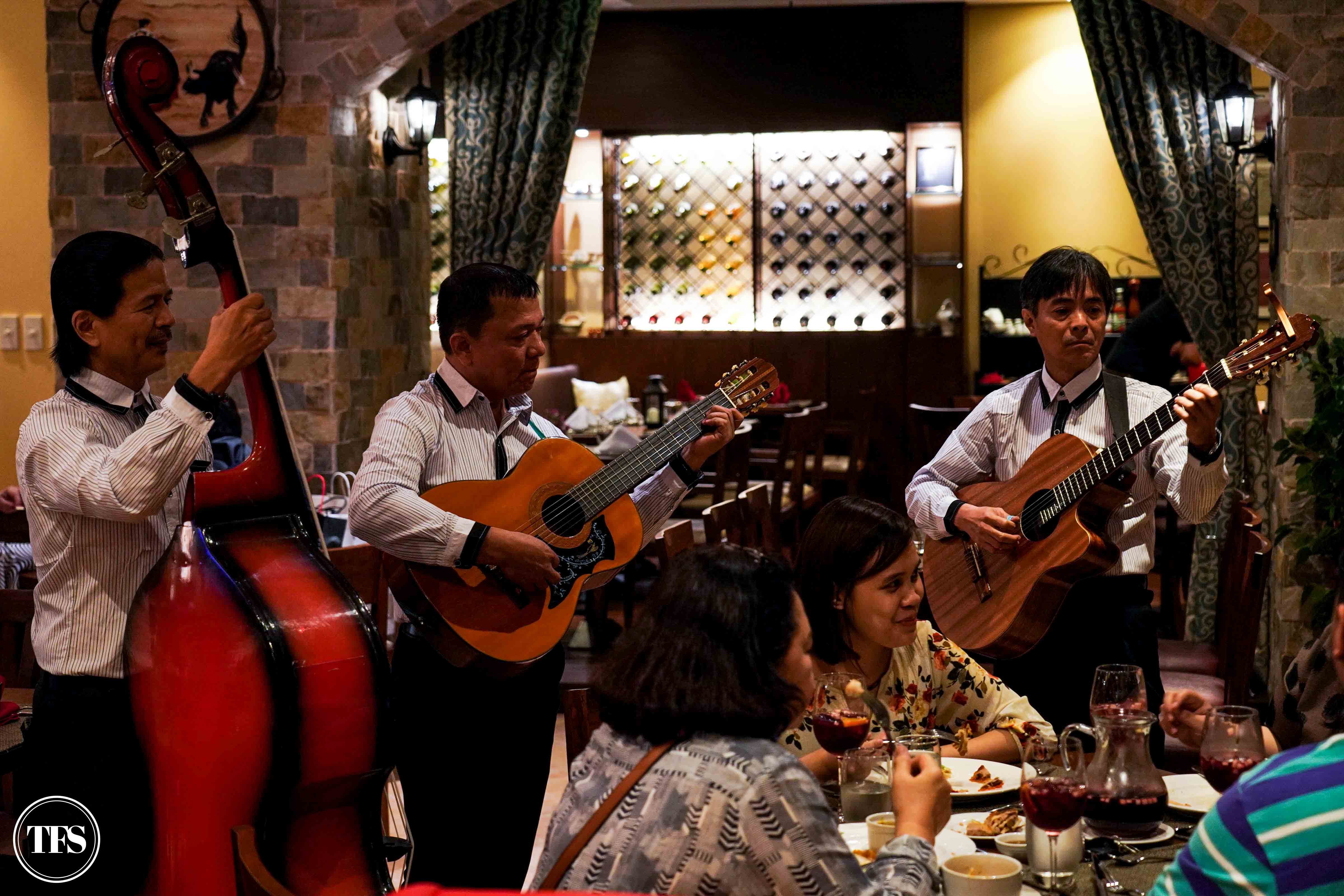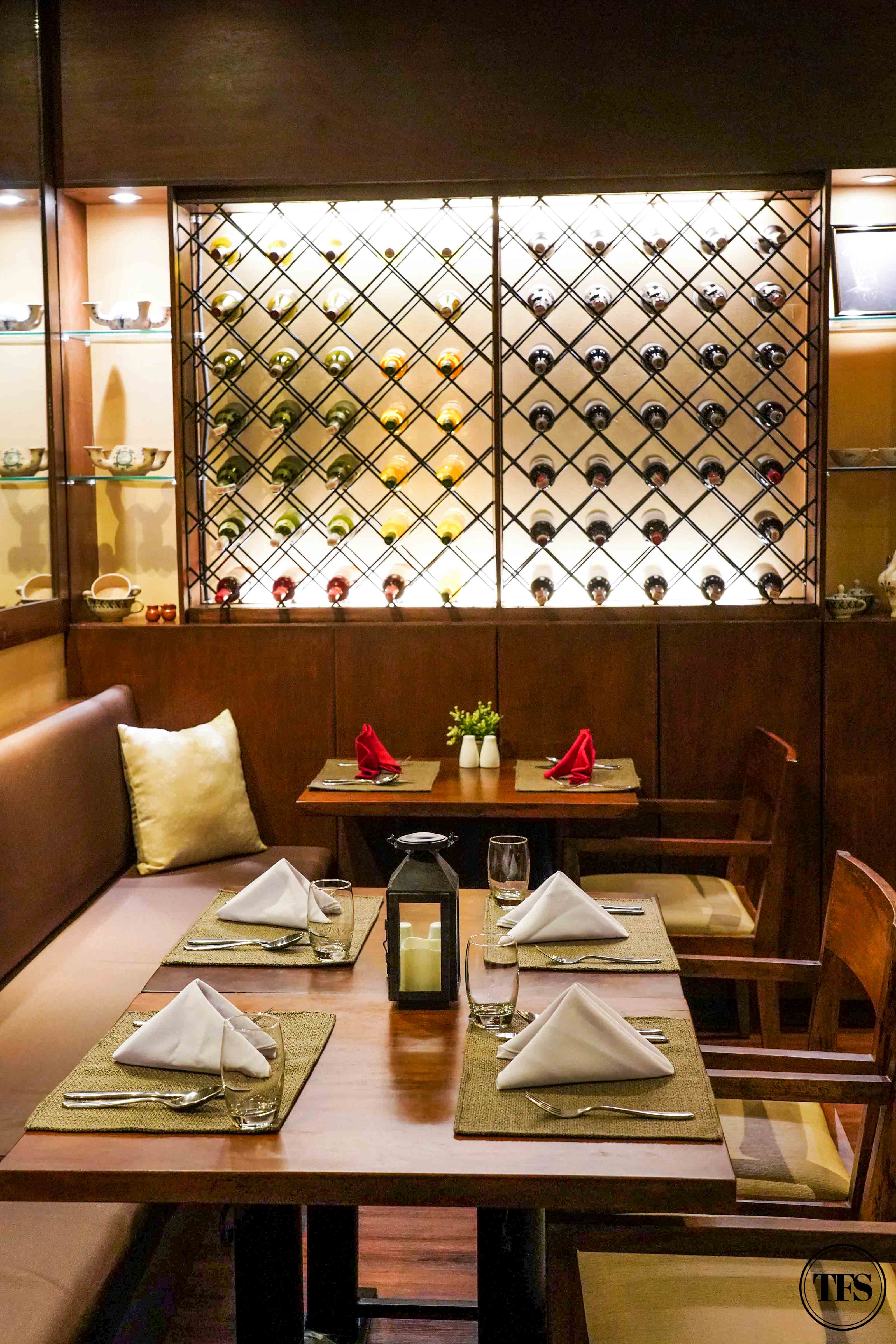 Design Elements
I appreciated  the ambiance Alba created. It showcases Spanish influences with modern accents for a more contemporary yet cozy feel. Side by side with charming Spanish chandeliers are modern drop lights that lend a more modish, upbeat vibe. There are also painted paelleras (depicting a matador, a classic winery and a Flamenco dancer) that provide a colorful facet to stone walls. These paelleras were painted by Maya, daughter of Chef Miguel and wife Cachelle. A mural of the castle of Segovia, a neighboring city of Avila, the hometown of Don Alba, serves as a backdrop of the kitchen-island-type buffet table, just above the postres, as if drawing guests into the sweet heart of Spain right here in Manila.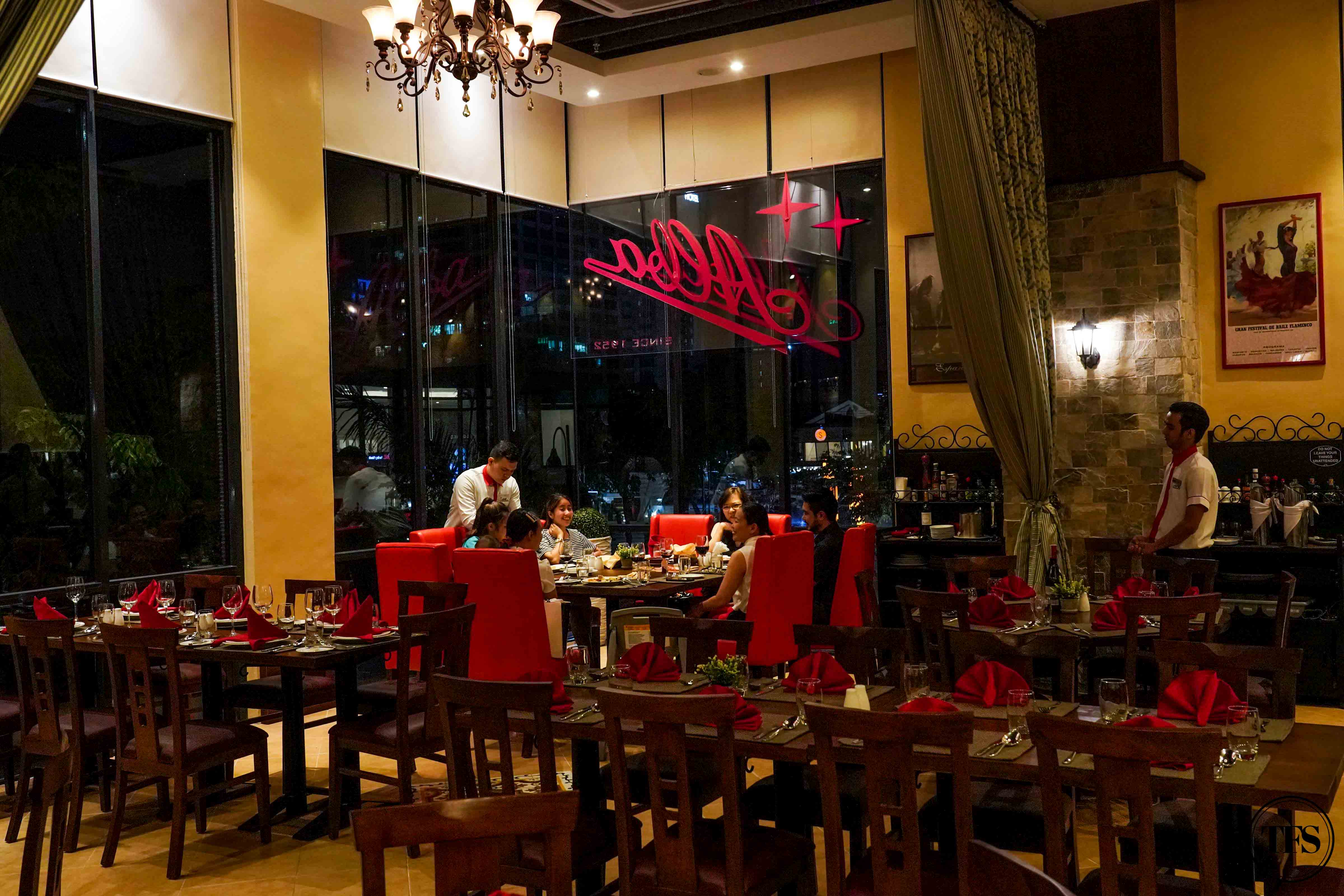 What do you think of Alba's new branch Estancia Mall?
Share with me your thoughts! 🙂
Stay updated and Subscribe to The Food Scout for Free!
Pray, Eat and Love.
Cheers,
The Food Scout
---
Location: 2/F Estancia Mall Capitol Commons, Meralco Ave, Pasig City, Metro Manila, Philippines
Contact: (+632) 253-4953 / (+632) 253-8272
Facebook: https://www.facebook.com/alba.restaurante.espanol/
Budget: PHP700++
Rate
Food            9/10
Ambiance  9/10
Service        9/10
Cost             9/10
Overall       9/10