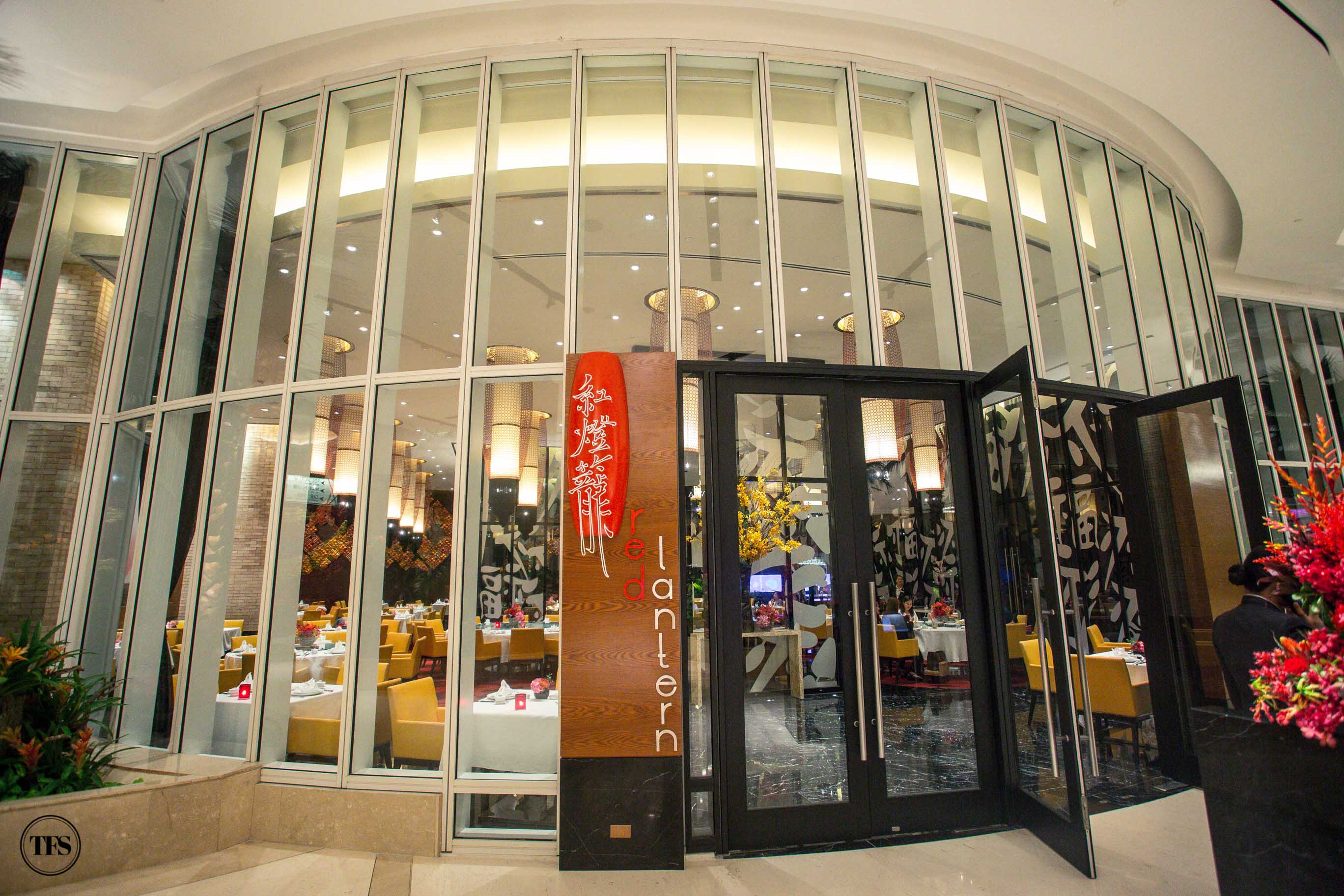 A Chinese restaurant that won't fail your expectations in the Entertainment City is Red Lantern. Situated inside Solaire Resort & Casino, non-casino players may have a reason to plan a visit for the authentic Chinese cuisine alone. No compromises, only the best quality. From our visit a couple of times already, O and I only remember the mouthwatering dishes we tasted other than the fine interiors of the place.
I haven't blogged much about restaurants but upon checking my drafts, I remembered I have to share with my readers my experience at Red Lantern. I really fell in love with almost every dish I tried, wishing the restaurant only a few kilometers away from my place.
The Food:
There shouldn't be anything grand about beverages like Iced Tea. That's what I thought. After tasting Red Lantern's Freshly Brewed Signature Iced Tea, that fancy strong taste of real tea won me instantly.
The highlight of most of my Chinese restaurant food scout is usually the duck. Serving us this perfectly roasted Peking Duck cooked in two ways left us an unforgettable mark in our taste-buds.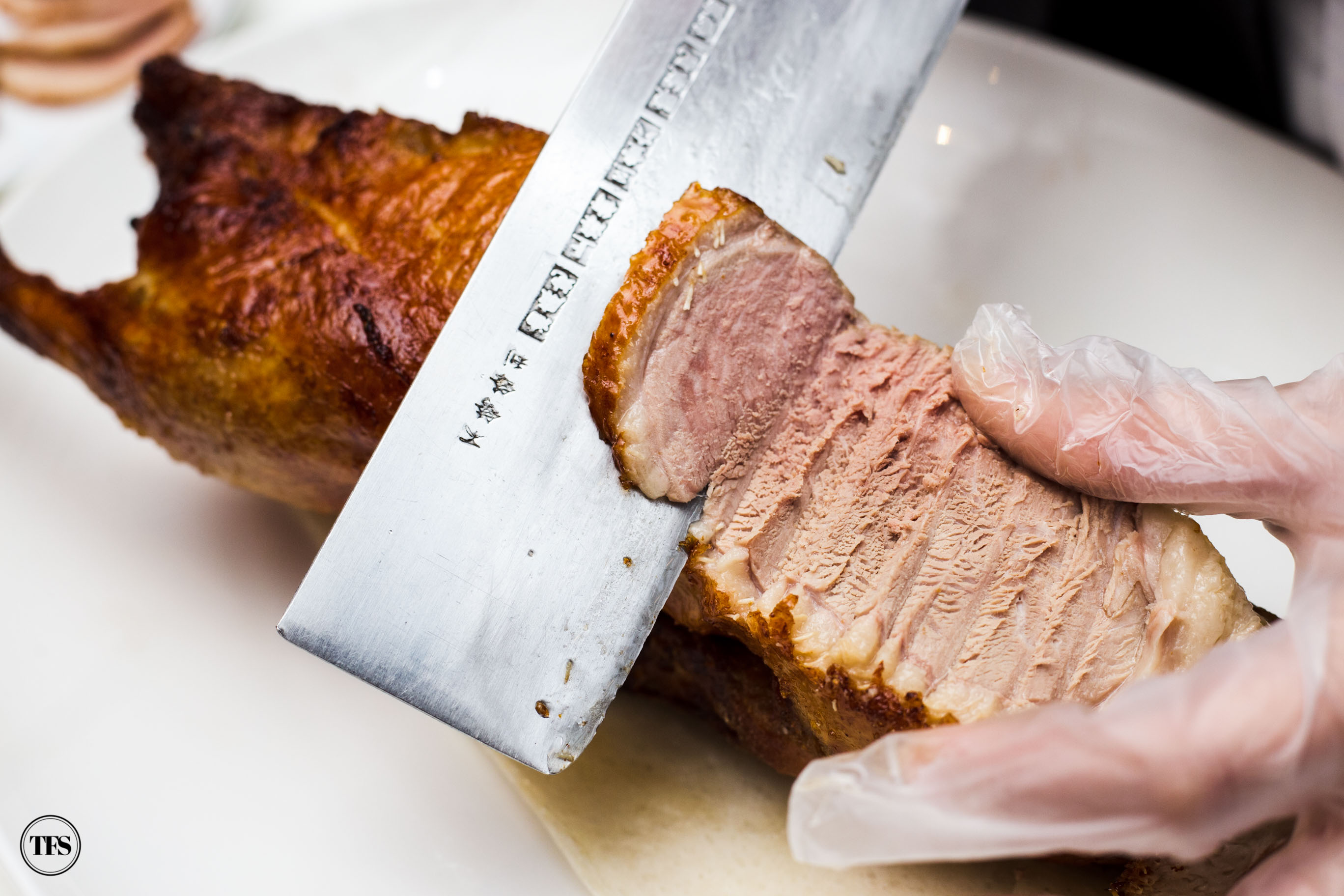 My choice of eating Peking Duck is as simple as this wrap.
As far as my fascination with salted egg is concerned, I never lost my love for dishes infused with salted egg sauce since the day I discovered it. Deep-Fried Butter Prawns with Salted Egg Yolk, the name itself is already my kind of click-bait.
By the looks of it, Dong Po Style Pyramid Pork Belly with Mantou is very delicate and delicious at the same time. A masterpiece you can only find at Red Lantern, every piece of meat with its partner mantou melts in your mouth.
Remembered Singaporean-style fish skin crackers with this dish. Crispy Fish Skin & Cucumber with Sweet Basil Sauce is that type of appetizer you wish you can take home and bring a bag to work everyday.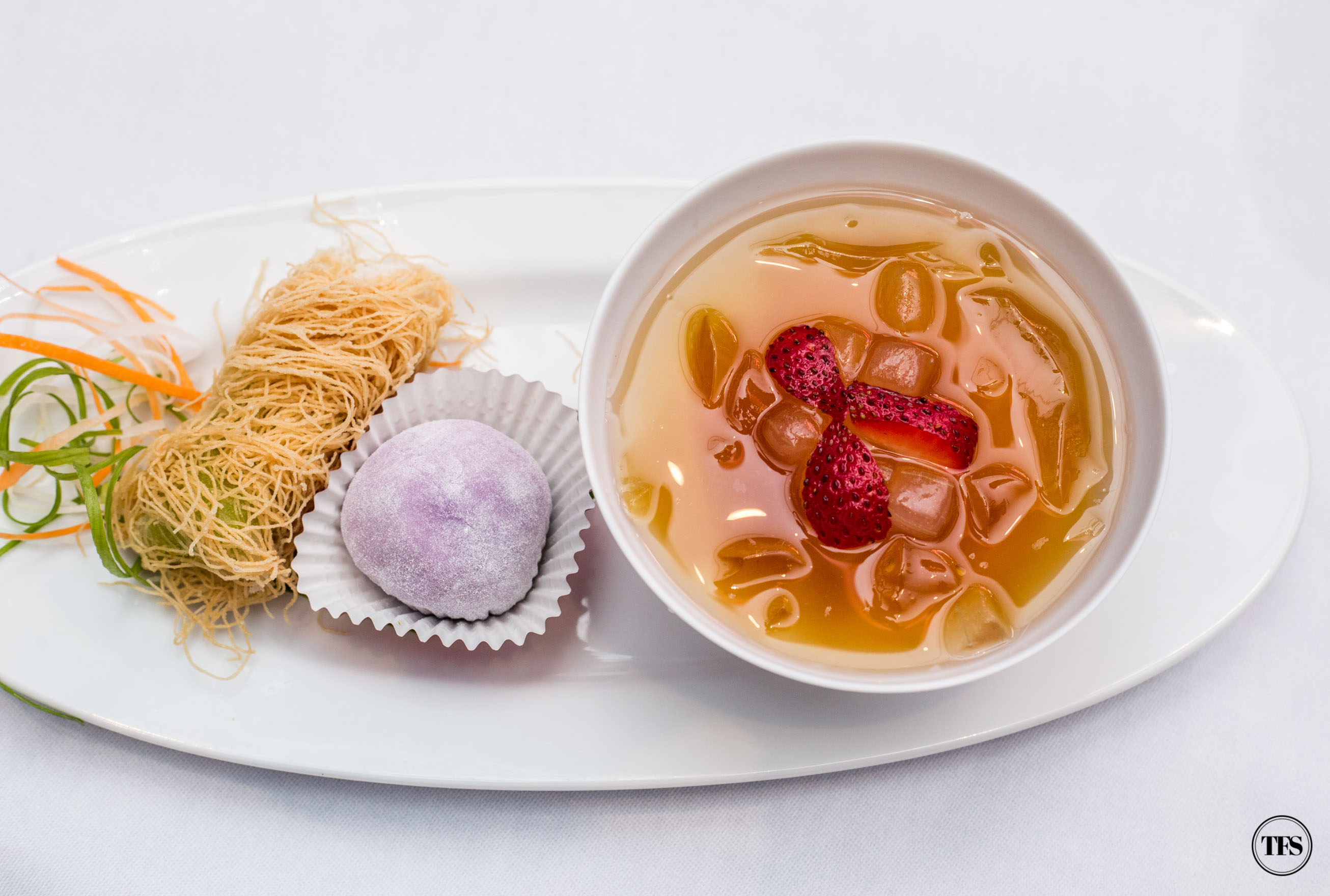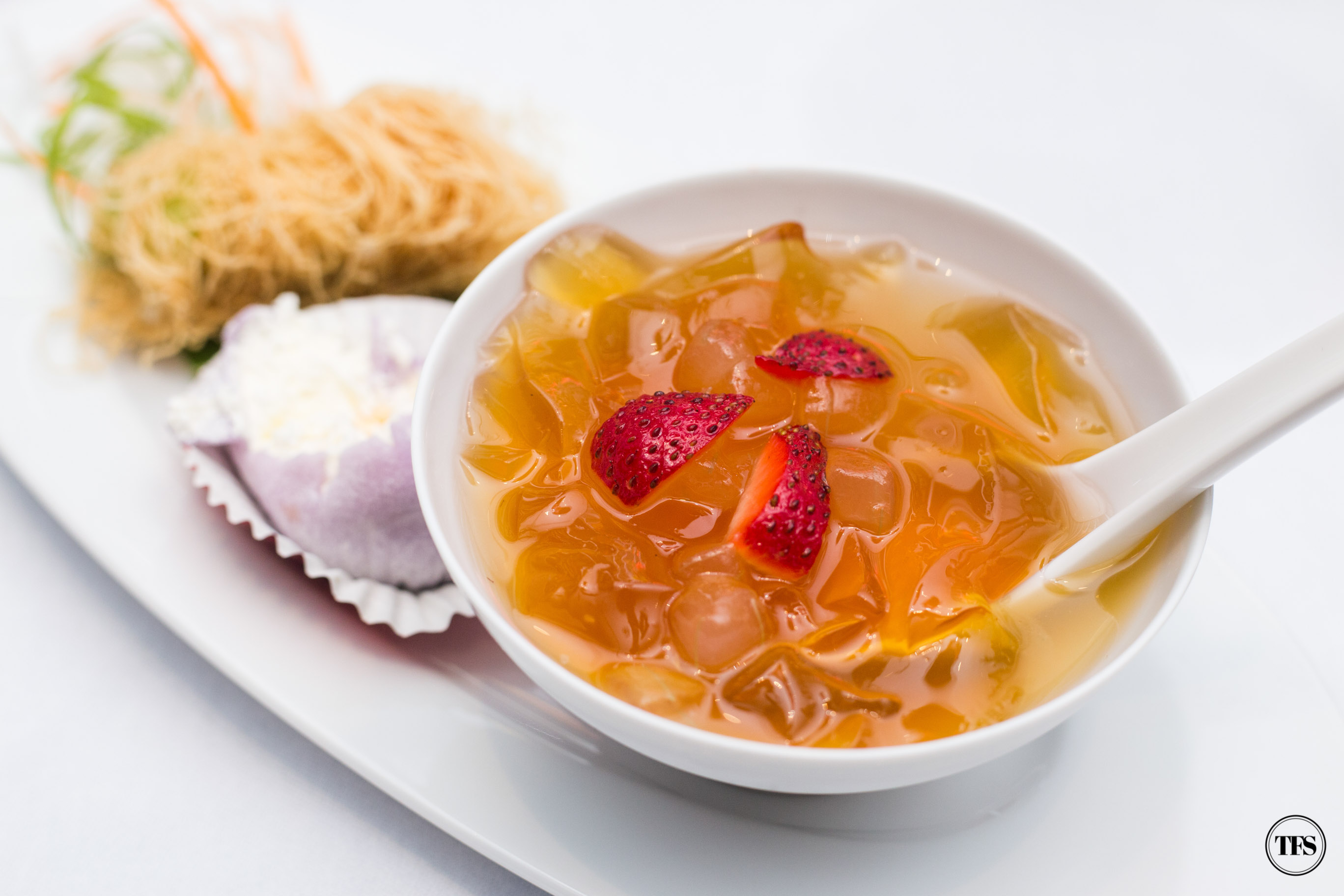 It's interesting to find this unique and modern dessert in a Chinese restaurant, Deep-fried Kataifi Roll with Avocado Paste. The crispy and flaky texture worked out for me, perfectly mixed with Avocado flavor.
The Ambiance: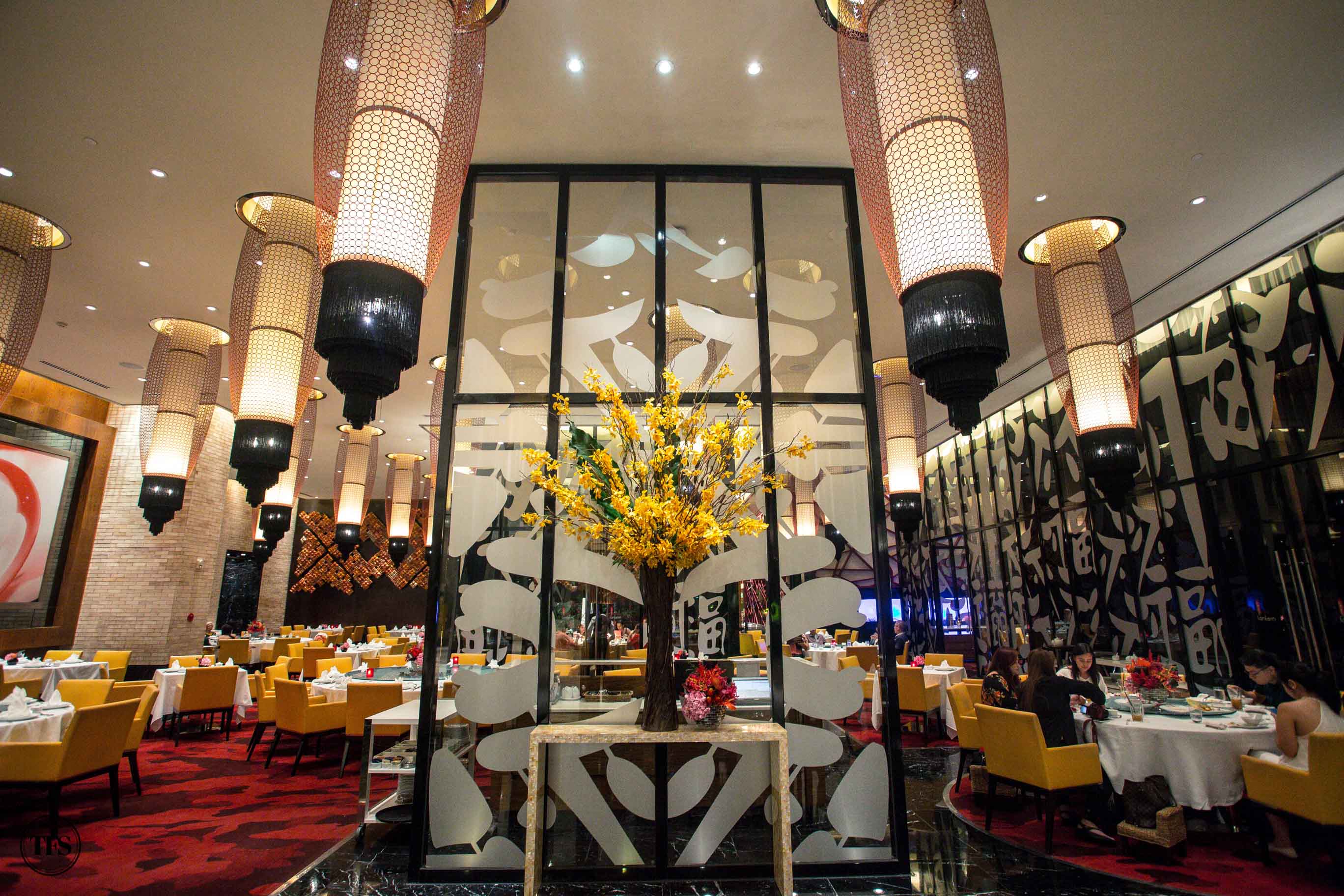 There is a feel of luxury dining inside this high-ceiling Chinese restaurant, accompanied with modern Eastern interiors in strong and bold colors.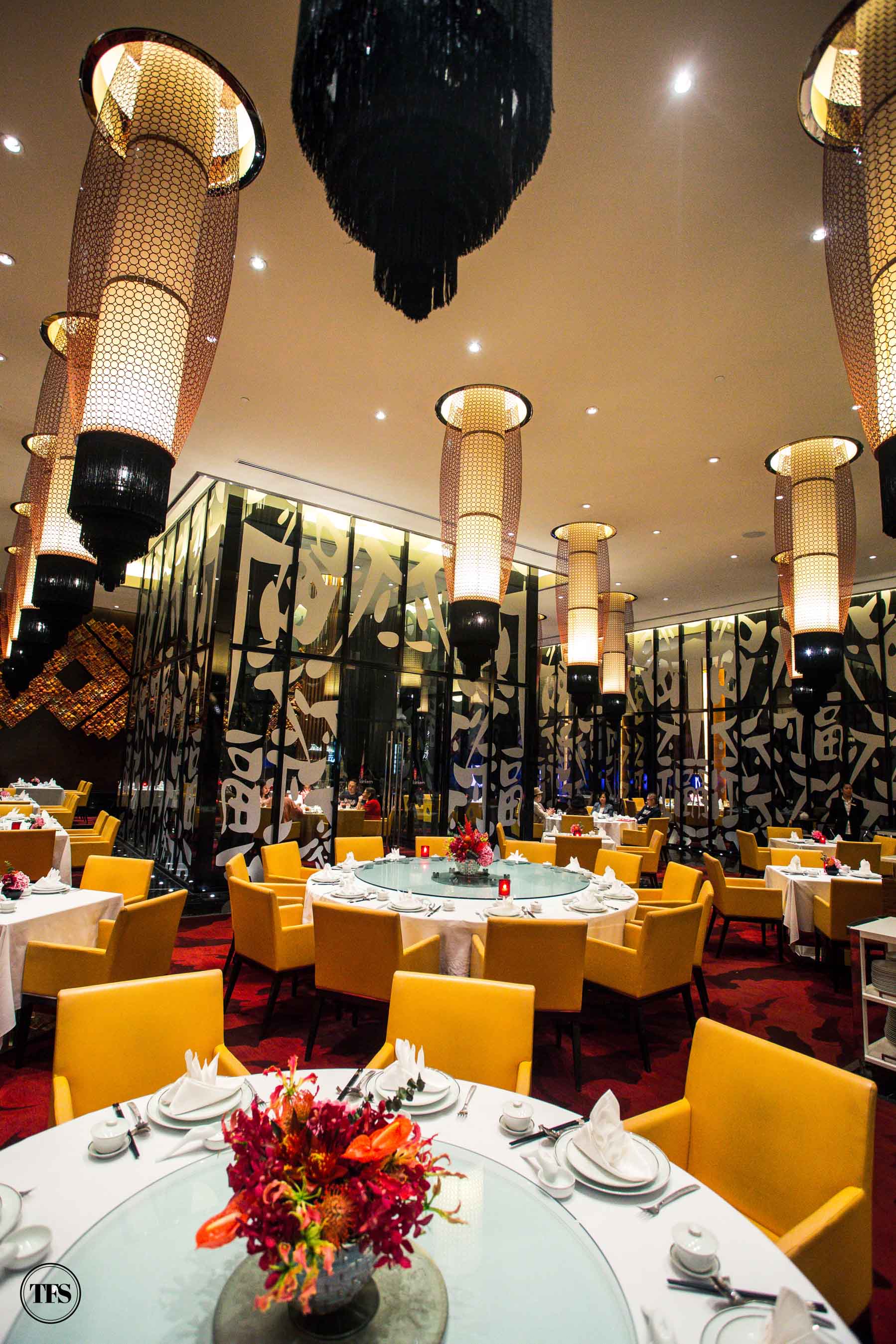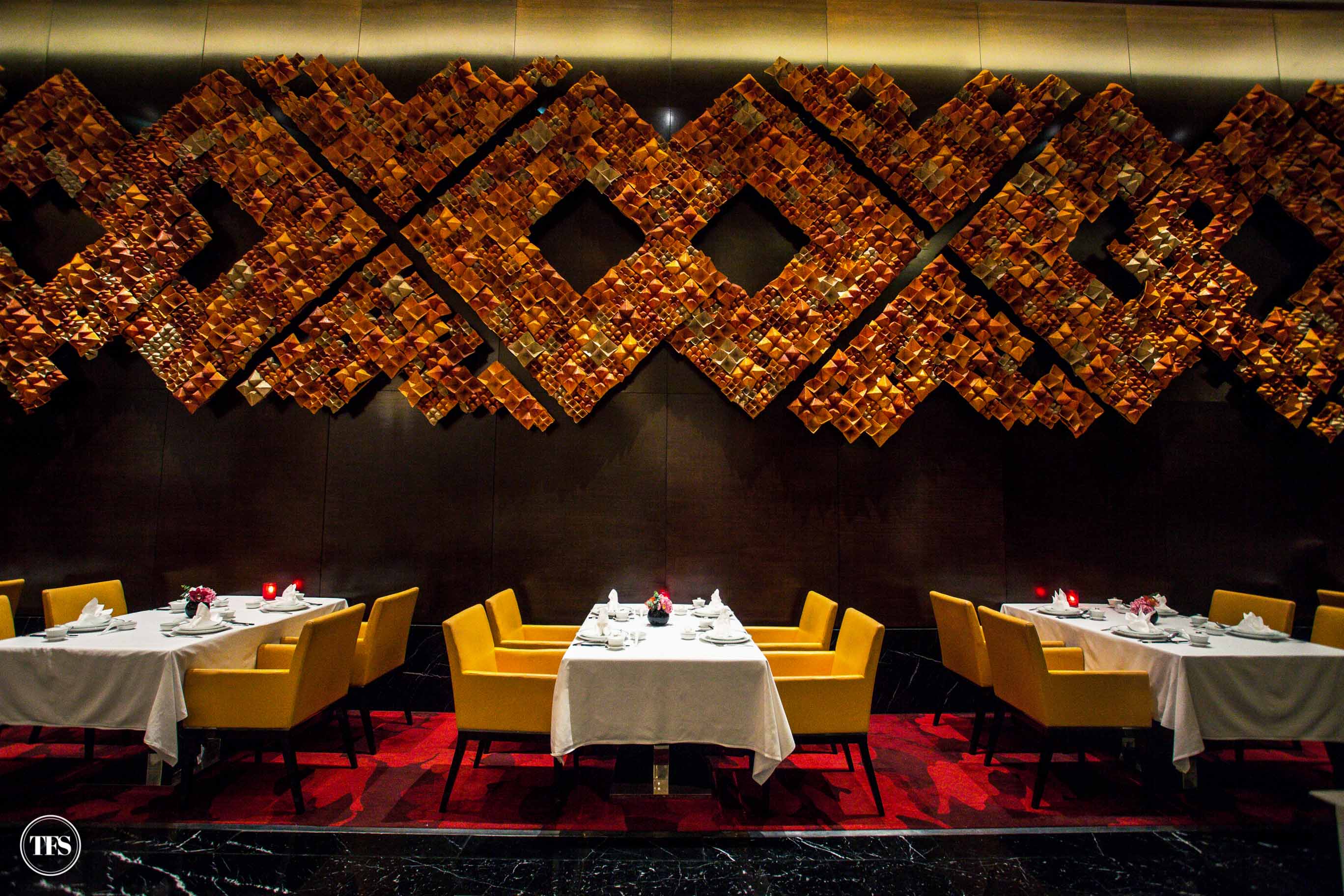 Walls with strong art statements is something I also love about the place.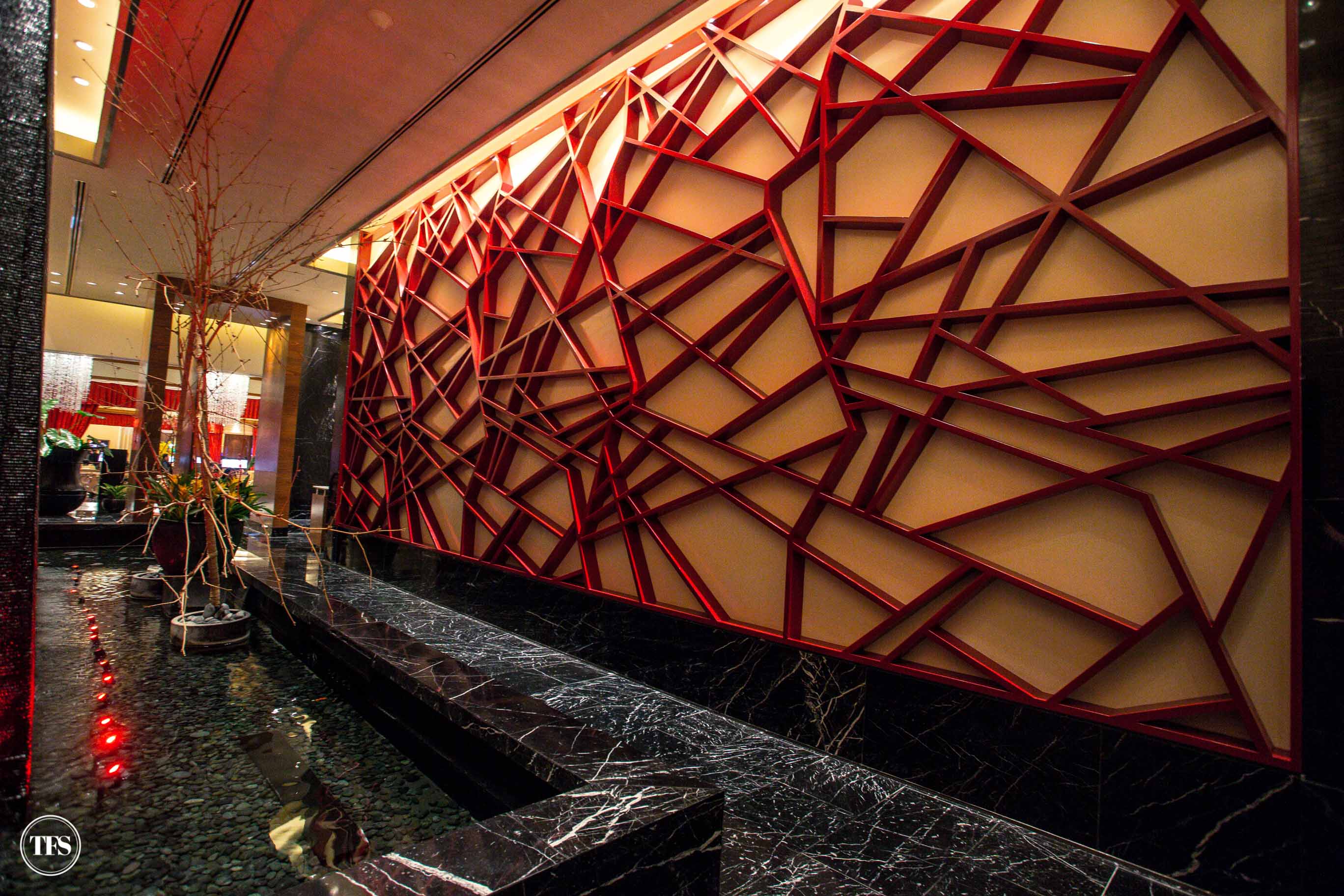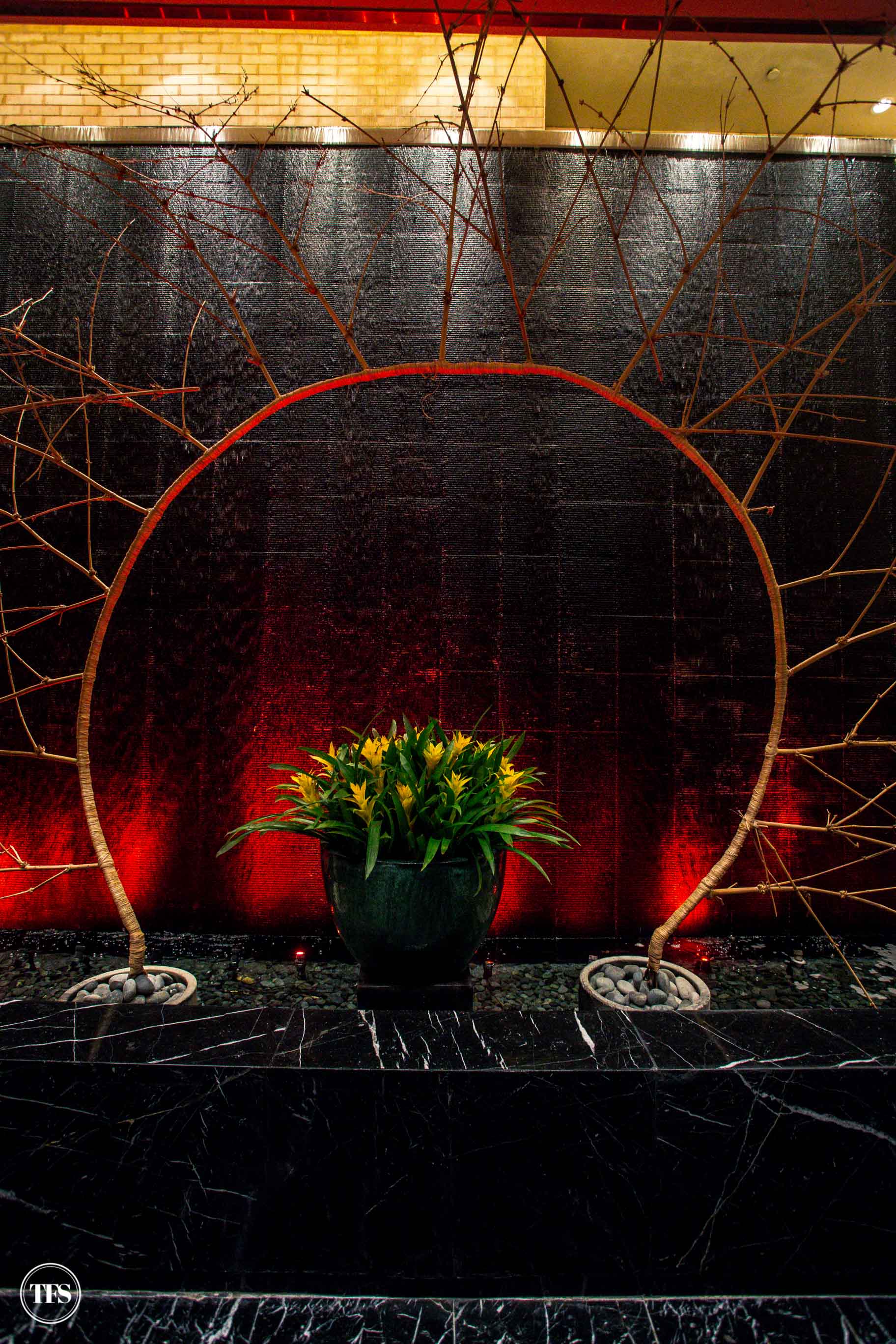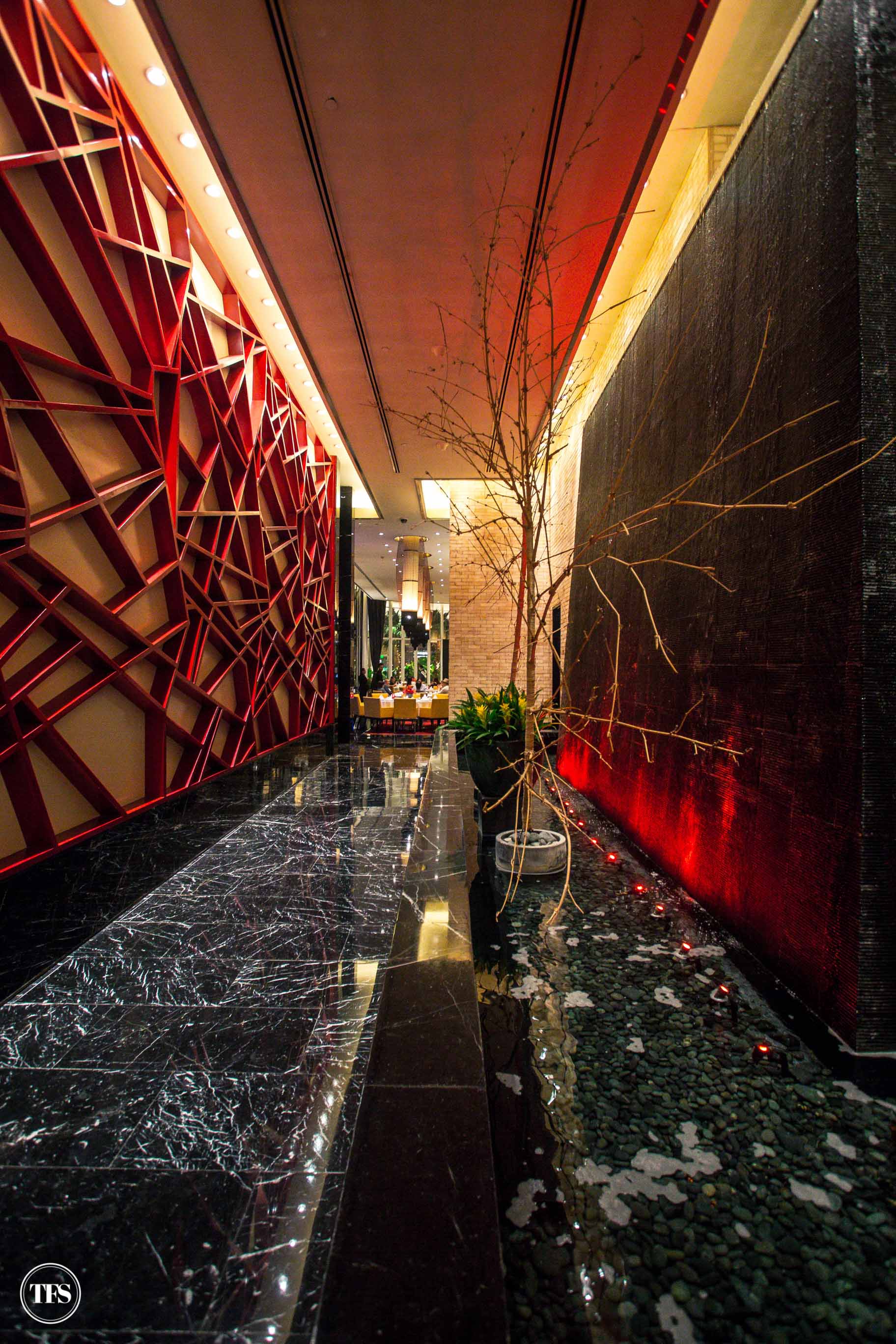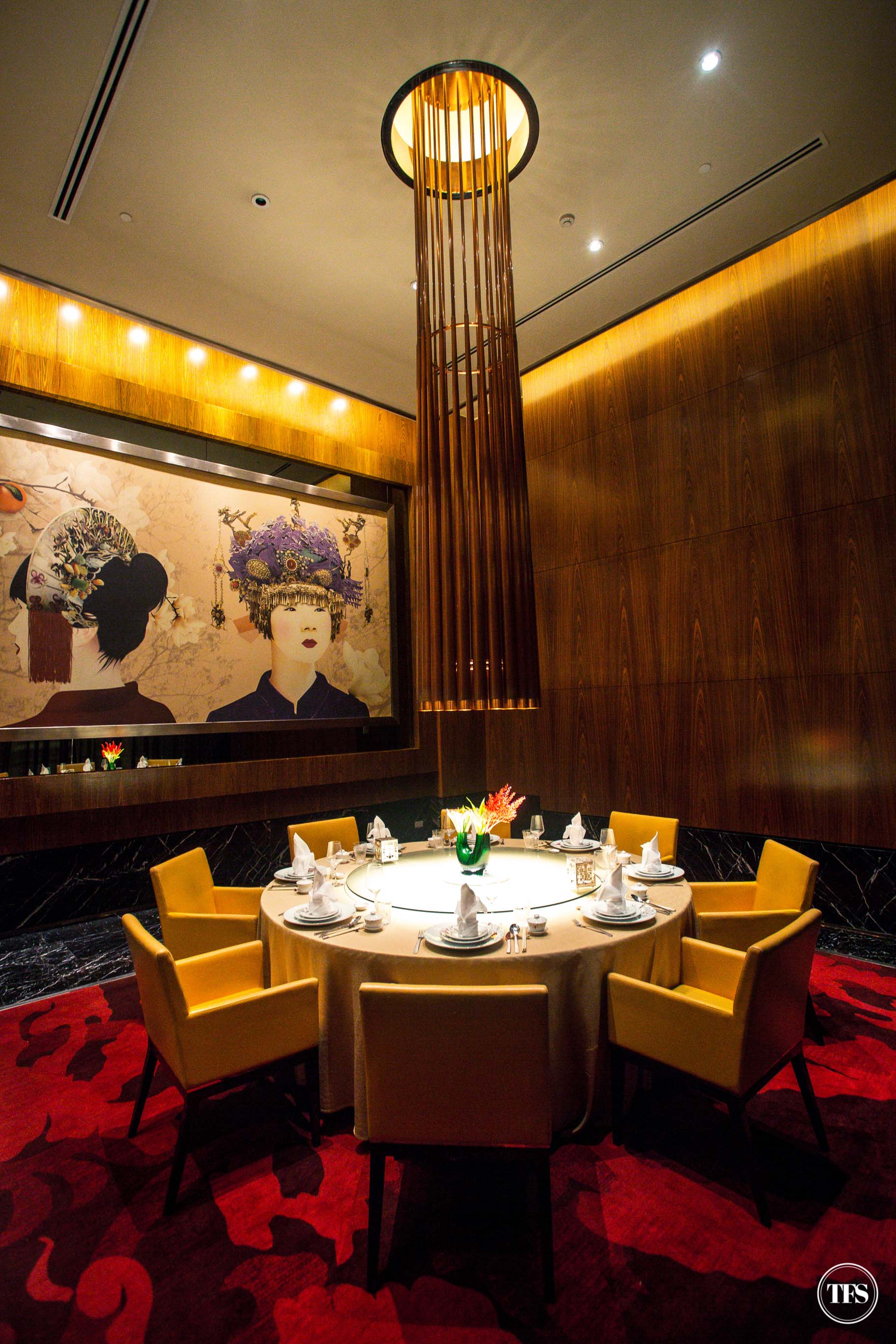 Take note of Red Lantern as one of the must-visit Chinese restaurants.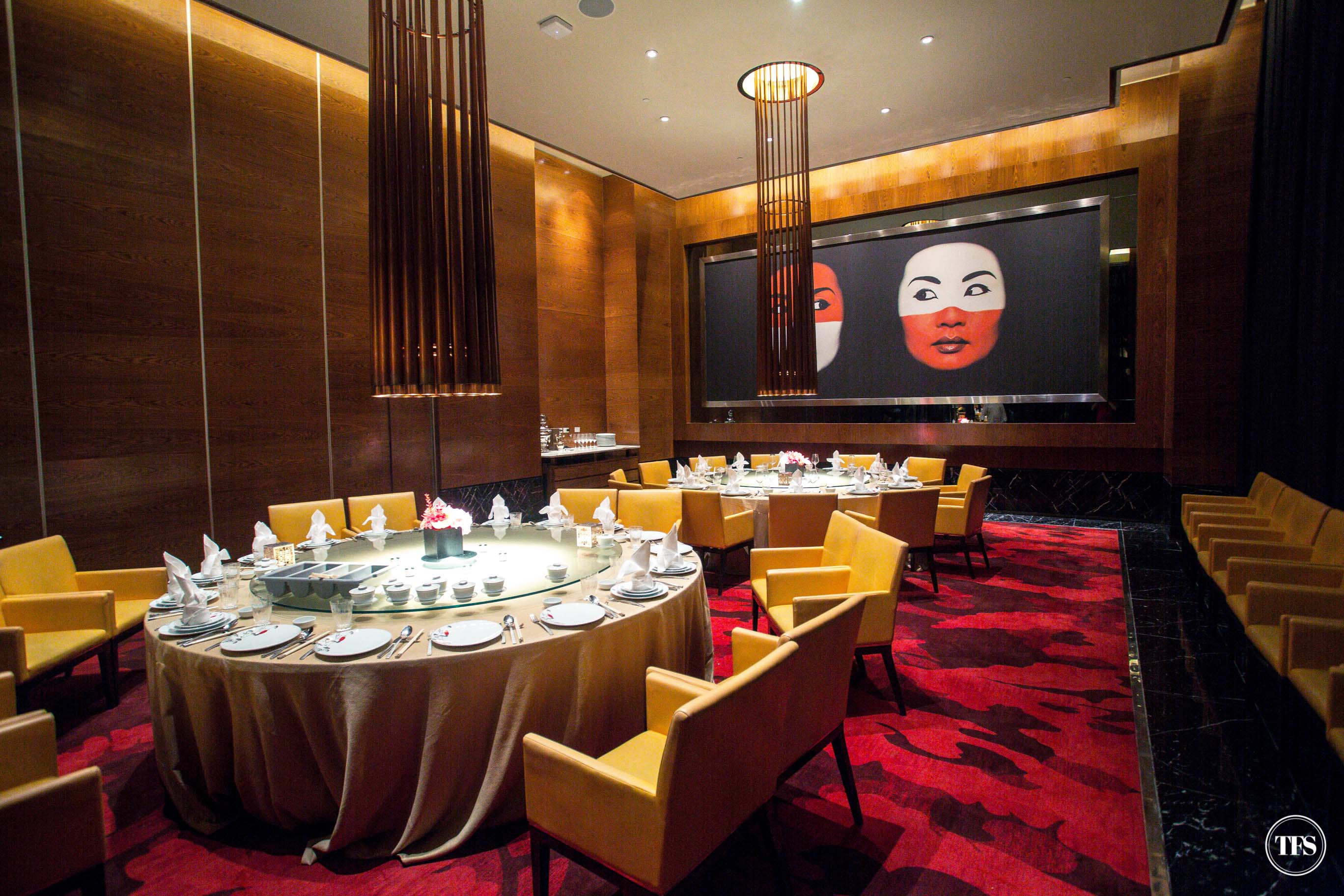 What do you think of Red Lantern Restaurant?
Share with me your thoughts! 🙂
Stay updated and Subscribe to The Food Scout for Free!
Pray, Eat and Love.
Cheers,
The Food Scout
---
Location: Solaire Resort & Casino, Aseana Avenue, Entertainment City, Parañaque City
Contact: (+632) 246-9069 ext:955
Budget: PHP 2,000++
Rate
Food            9/10
Ambiance  9/10
Service        9/10
Cost             8/10
Overall       8.75/10