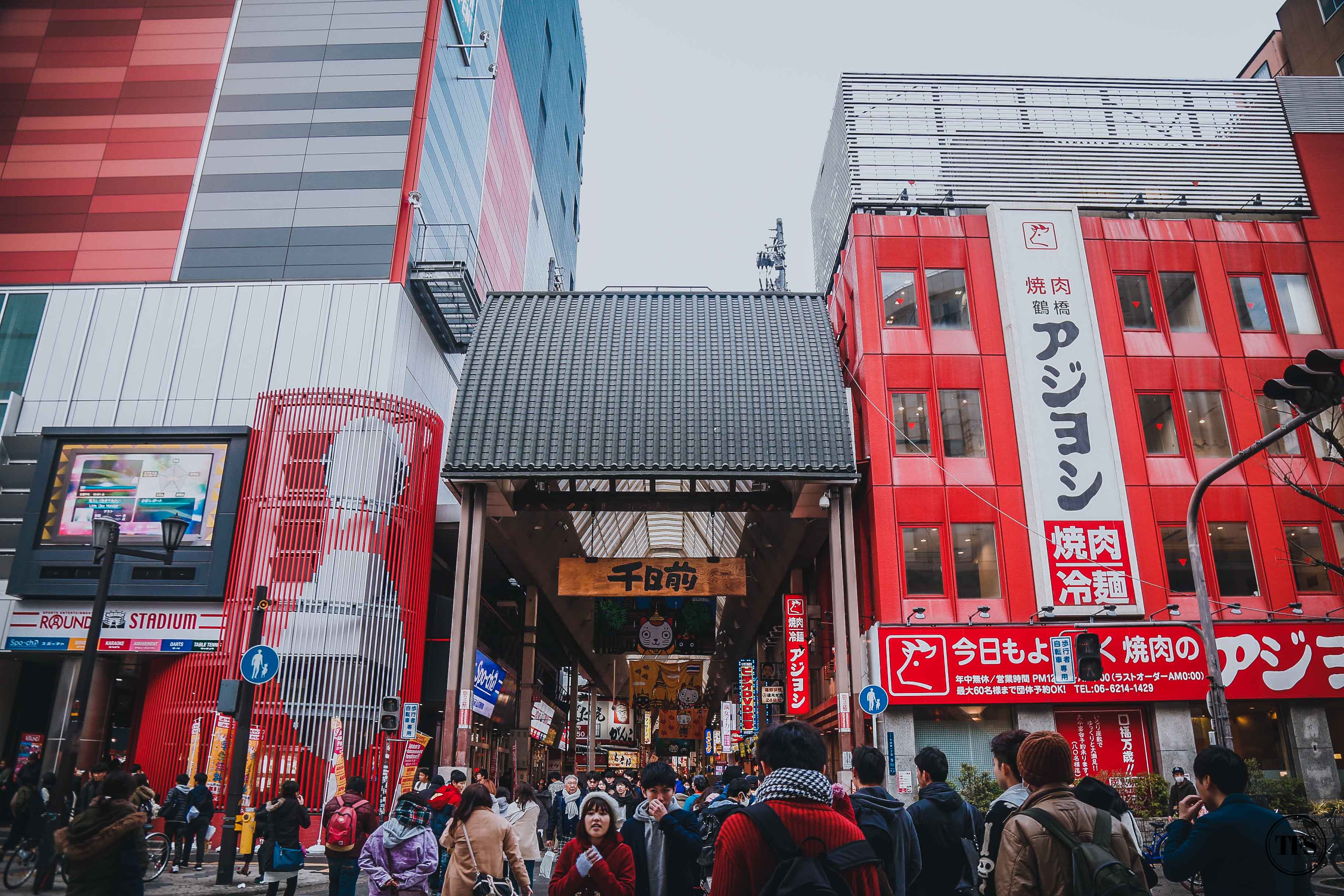 Find Ichiran Ramen. That was a priority on our list.
Ramen craze in the Philippines is still fresh in my memories. There was a season when Japanese ramen stores opened in Metro Manila one by one, popping up from every part of the city. Everyone suddenly craved for ramen. Witnessing how ramen dominated the Philippine market, I wanted to understand more of this hot bowl from the land where it all began. Yes there are all sorts of authentic ramen spots in Osaka. Though before I try the neighborhood ramen houses in Japan, I desired to visit the most popular ramen chain called Ichiran Ramen.
Thousands of posts and articles were already written about Ichiran Ramen. In fact, even my friends who knew I was flying Japan advised me to must visit Ichiran, no matter what. Haha! Having branches all around Japan, in Hong Kong and USA, it is clear that Ichiran already made a big name for itself to show what authentic Japanese ramen is.
But before stepping my foot inside Ichiran Ramen. Strolling from our Namba hotel to Dohtonbori was quite interesting because of some things that caught my eye. One of these was Akaoni Takoyaki.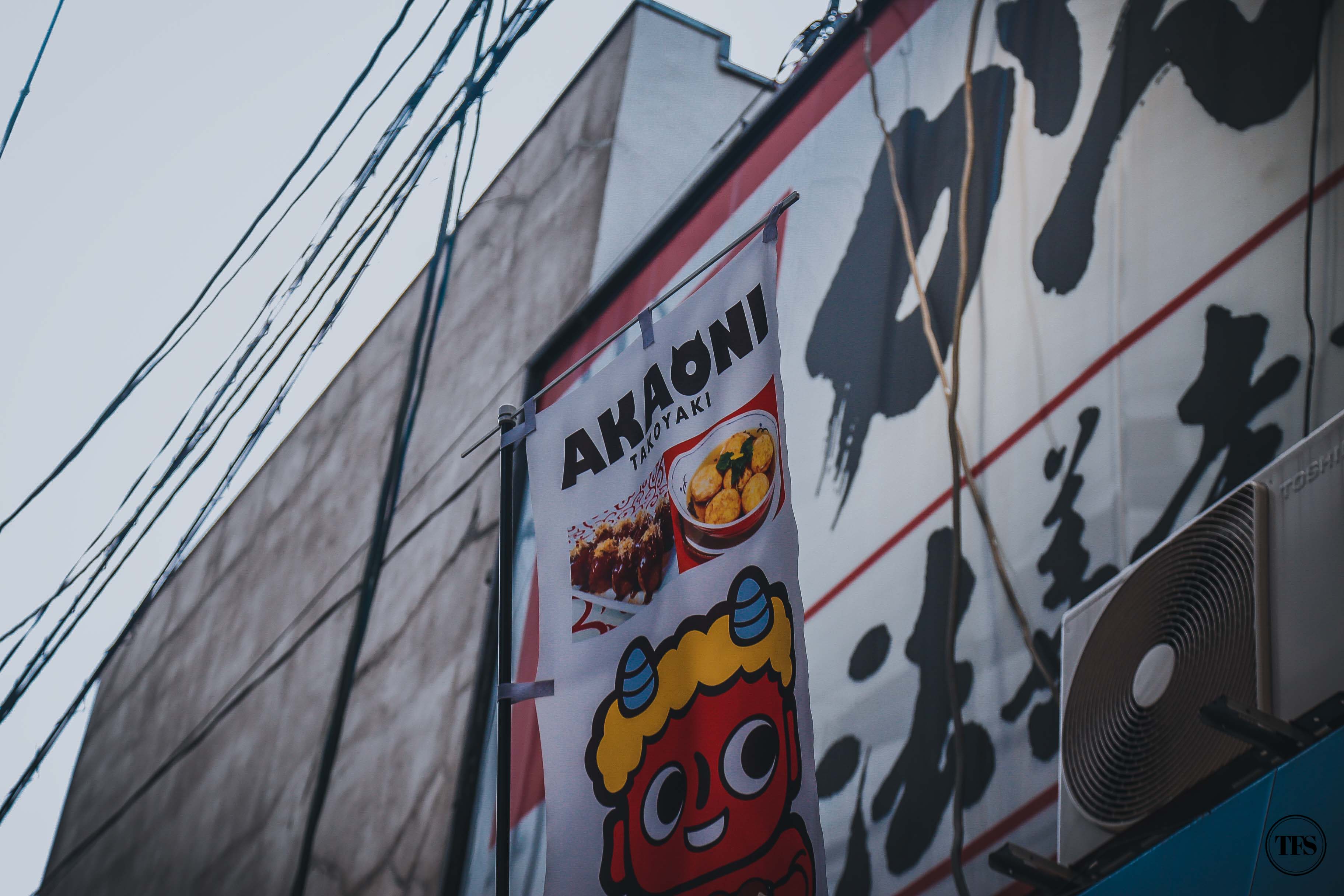 The long queue magnetized me and my curiosity to check out the snack served at Akaoni. A glimpse of people leaving with a hot styrofoam plate of takoyaki gave me the go signal to try it myself. O knows I don't mind lining up for food, especially in foreign lands where you don't always get the chance to repeat the exact same experience. So I did line up for about 15 minutes while my family was window shopping around.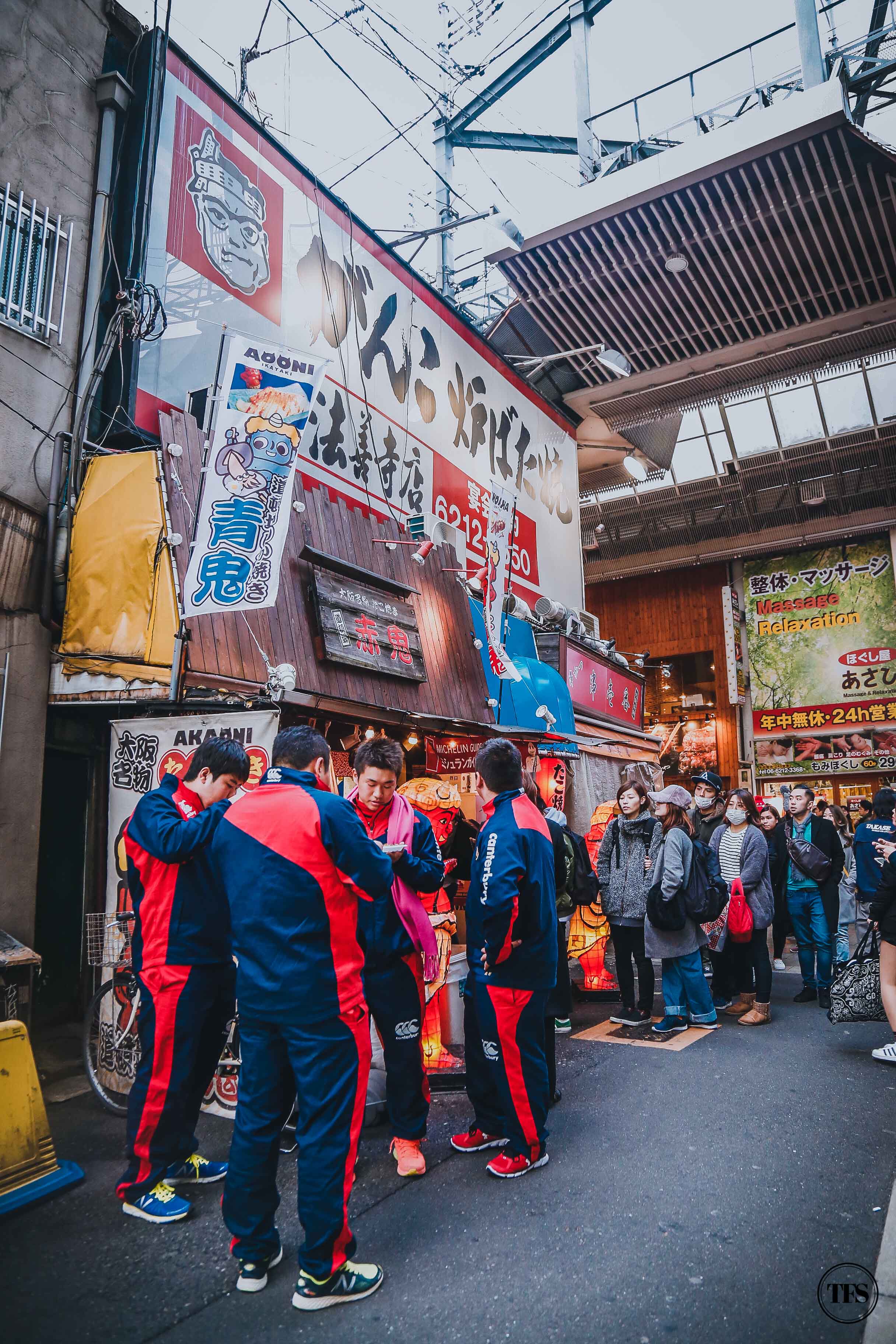 Apparently, its use of raw octopus makes them stand out against their rivals in the takoyaki industry. I love the fresh and mild flavors using basic takoyaki sauce, soy sauce and/or cheese that surrounds every ball of takoyaki.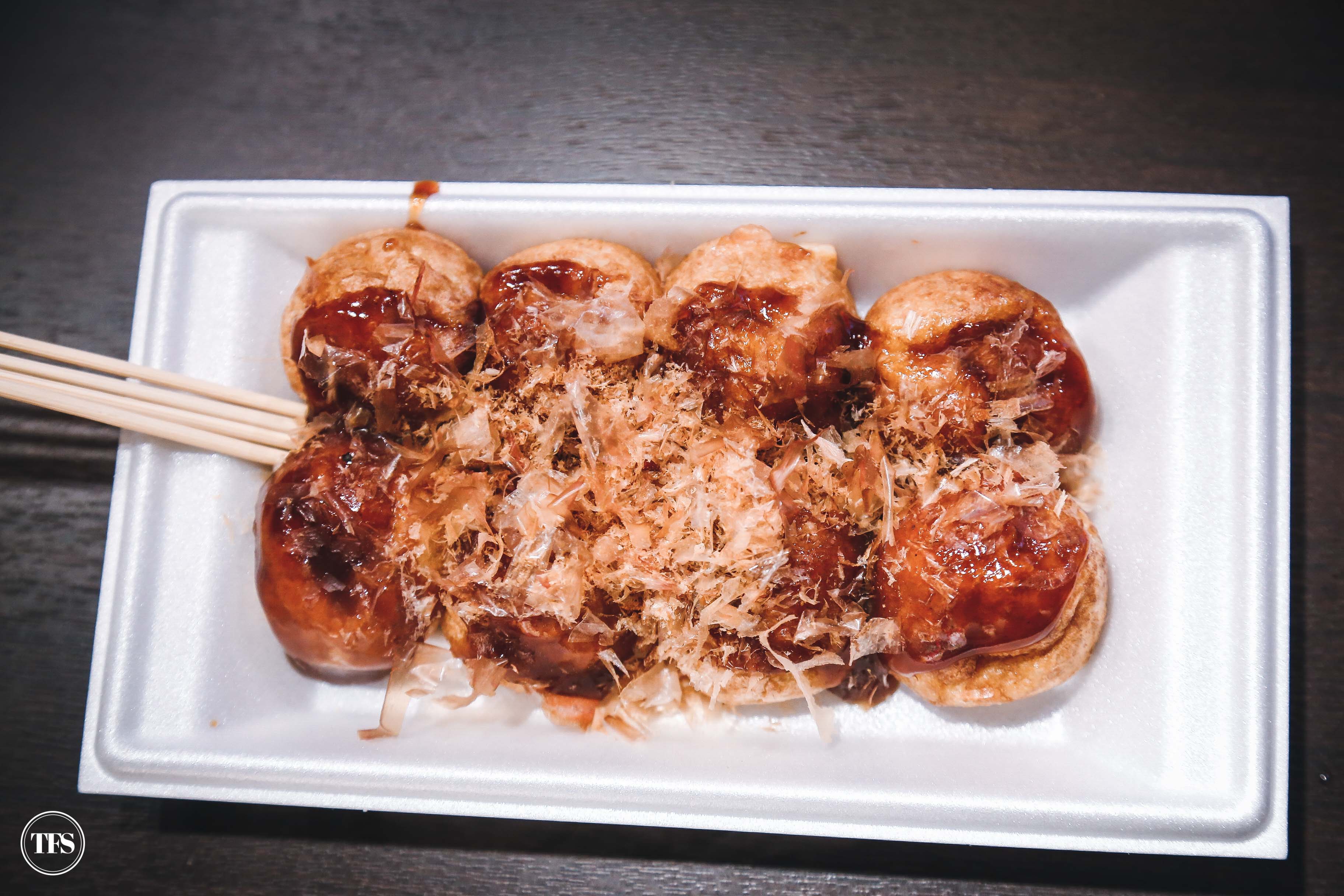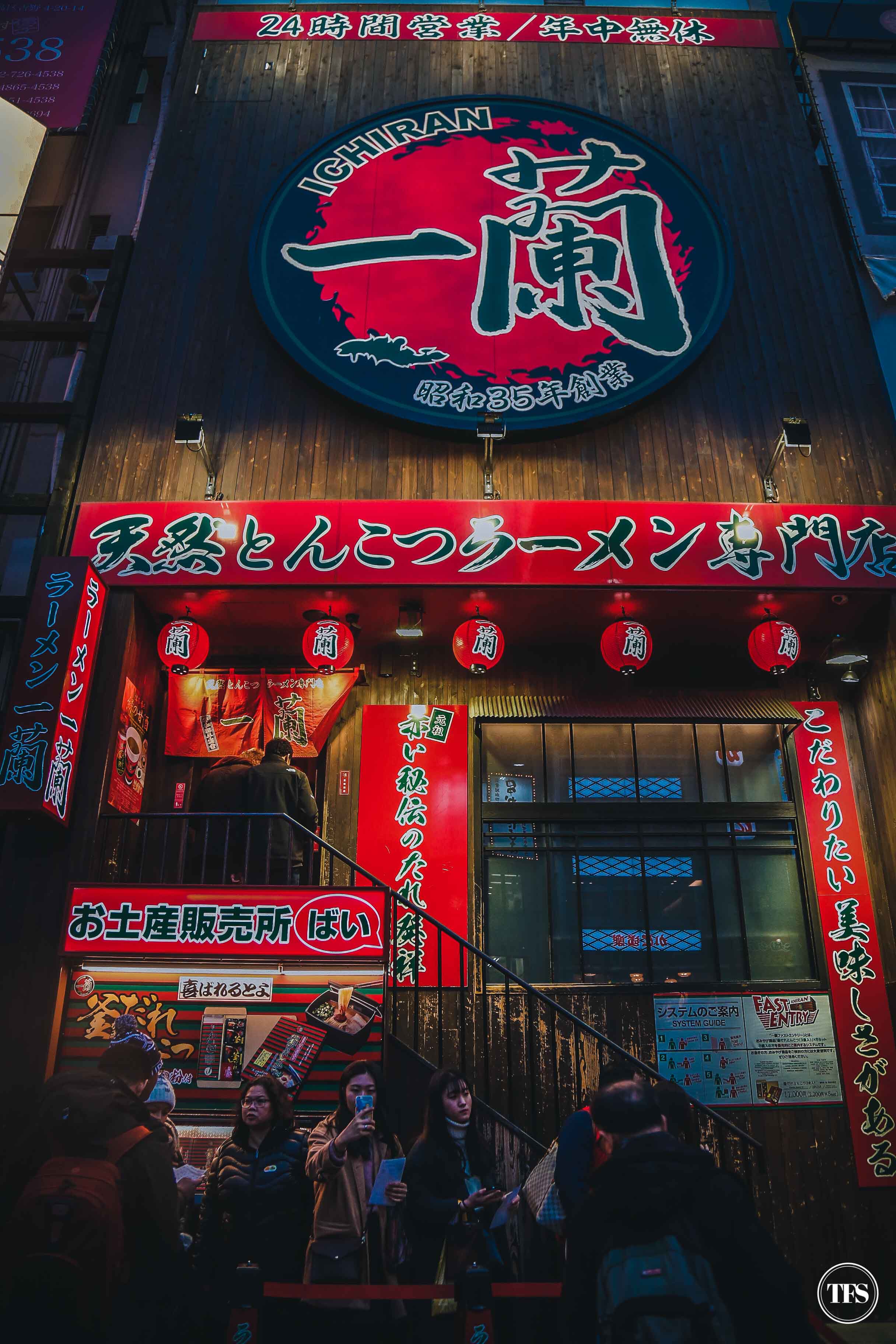 Along the way to Ichiran Ramen Dotonbori, we encountered other interesting stalls. Though I'll skip those for now and go straight to the interesting part, our Ichiran experience!
Ichiran is famous for their tonkotsu ramen, which is a pork-based broth. What makes them also special is how they make their own flour-based noodles from scratch and their very own special red spicy powder.
Despite the freezing temperature outside, we lined up for the most talked about ramen located in Dotonbori. It surprisingly didn't take that long. When it was almost our turn, each of us were given a piece of paper to customize how we want our ramen to be cooked. She told us to save the paper for later. Then, as soon as we entered Ichiran, the lady assisted us to order from the ramen ticket vending machine. We got to select the bowl of ramen itself, add toppings like pork and egg, beverages, etc. The staff were very organized and obviously experts in handling a huge crowd.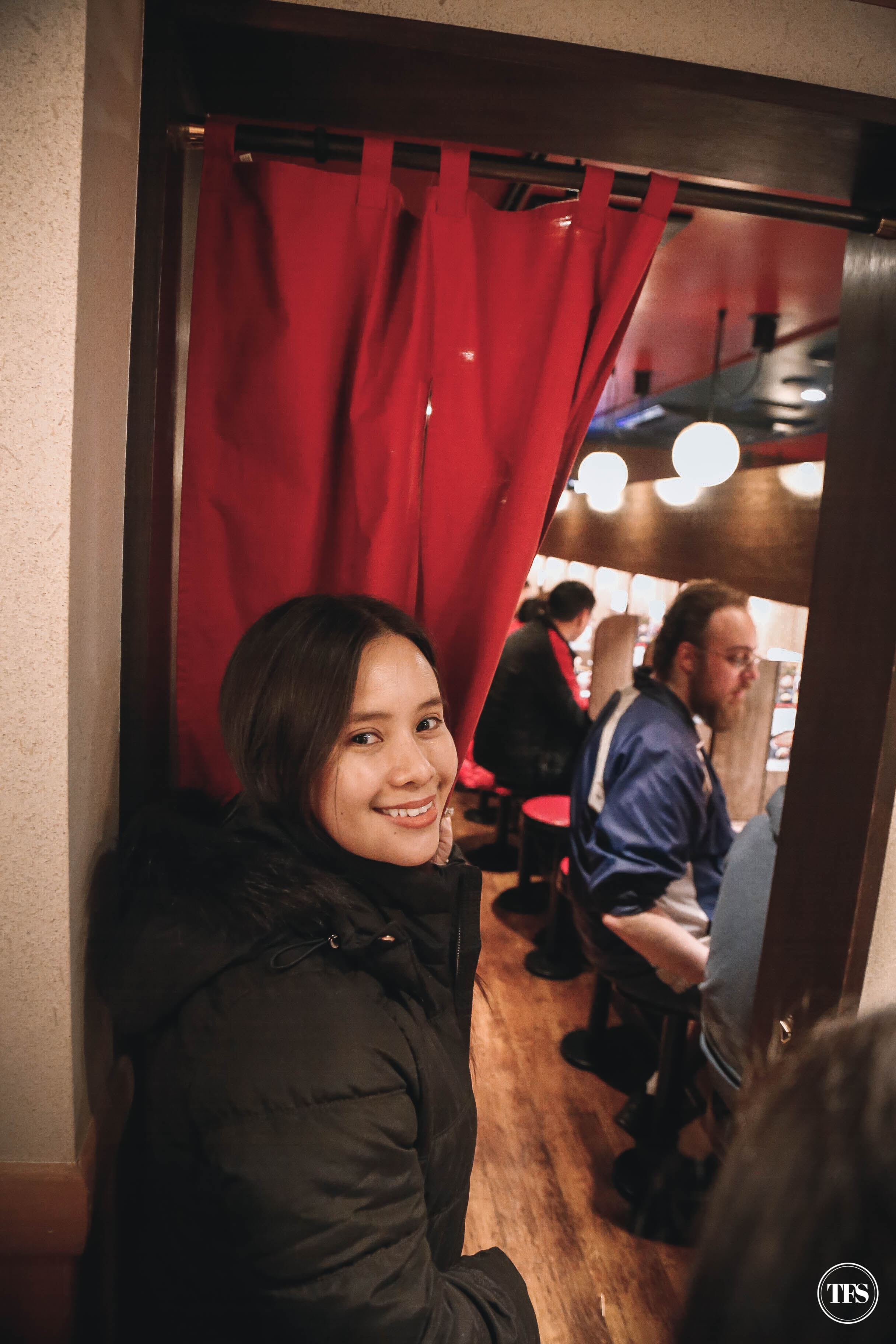 Our parents stayed at the 1st floor while the three of us were seated together at the 2nd floor.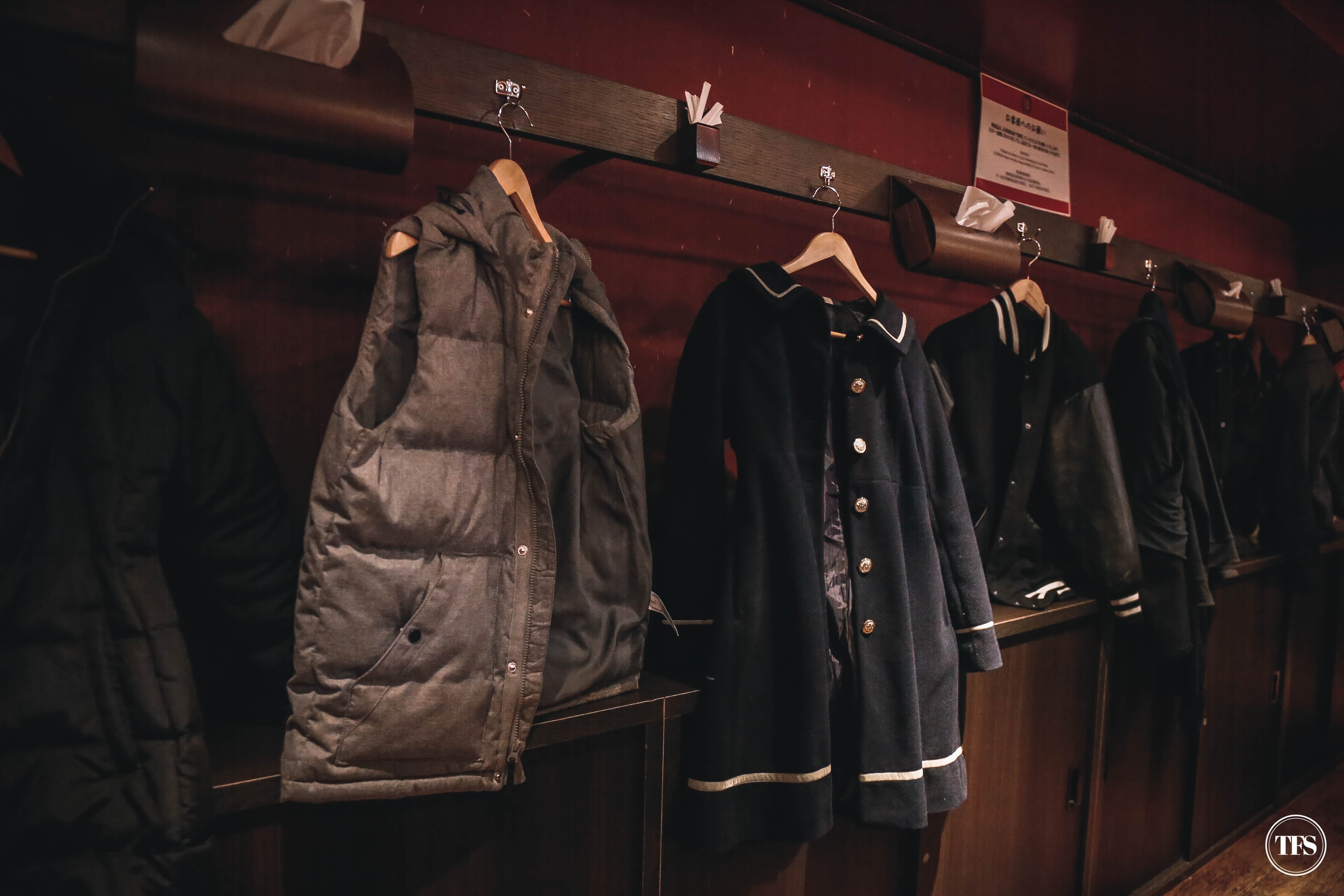 The wall behind our seats looks like this!  There is a place to hang our coats/jackets. You can also see the tissue dispenser and toothpicks. Haha!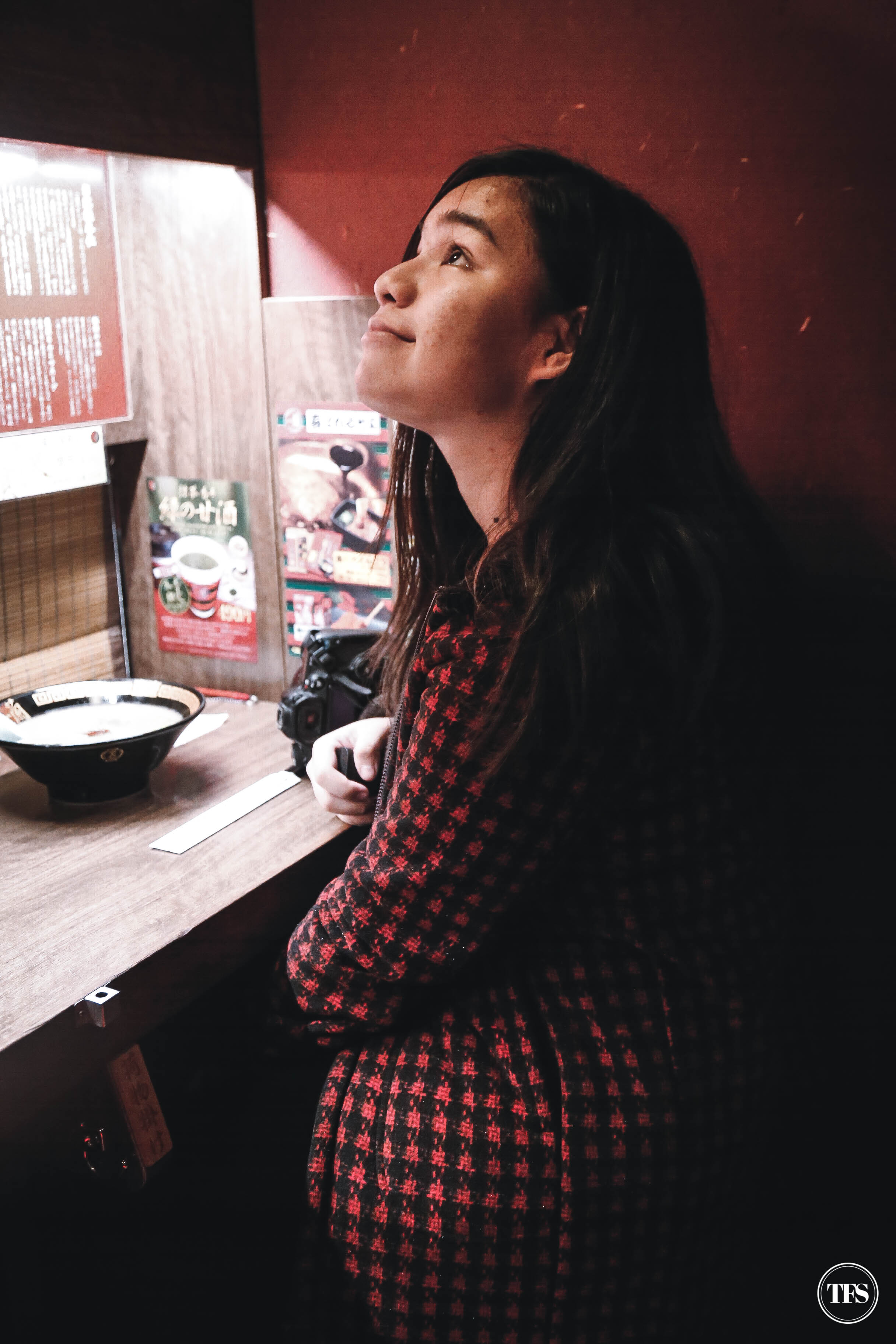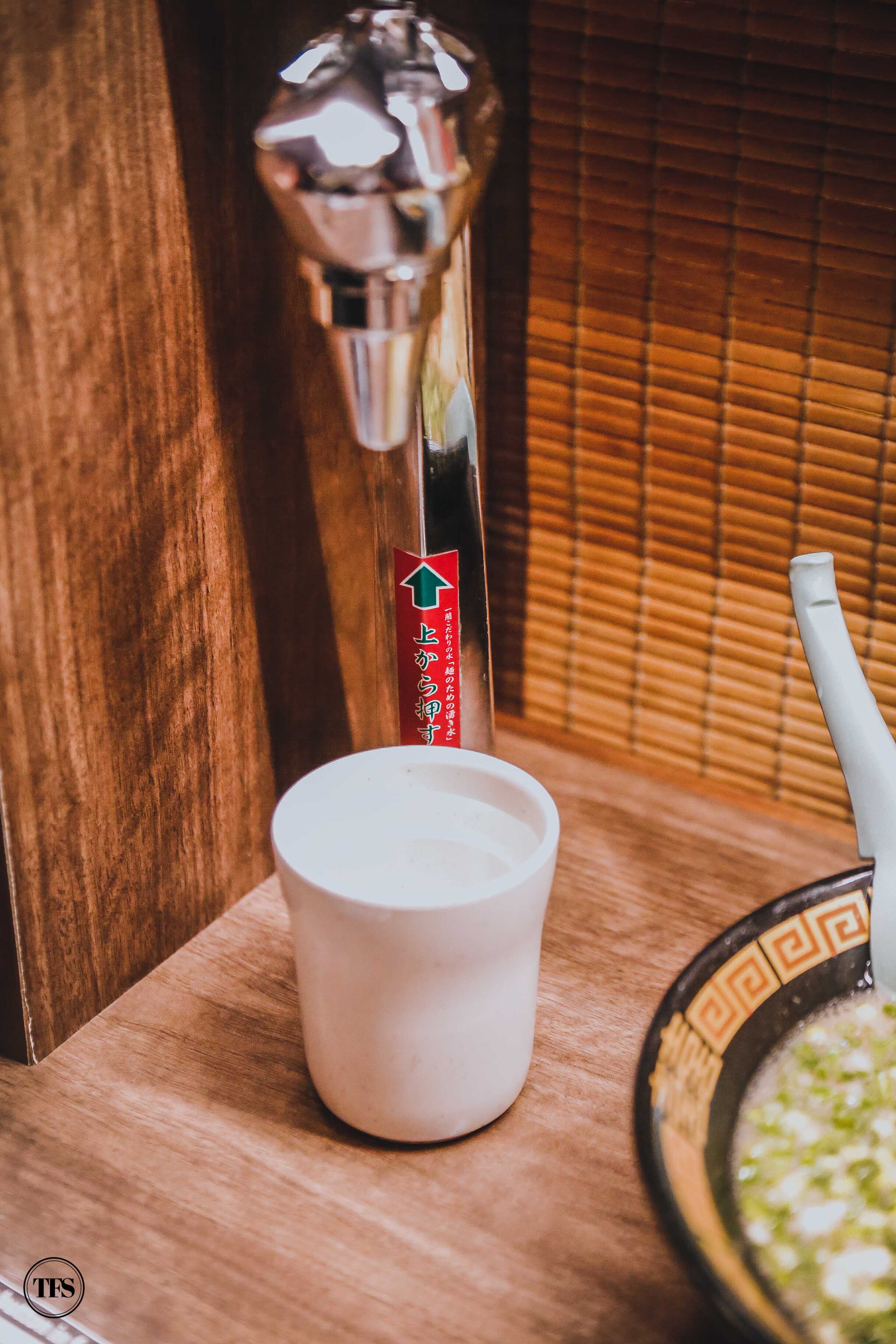 Oh look! Each booth has its own water dispenser.
Individually, we were seated on our own little booth with collapsible dividers, which we discovered before our bowls were served. Mom and dad never attempted to open the divider. Haha! We didn't know what was happening until the small window in front of us opened showing the hands and face of a Japanese guy. He asked for the ticket and the instruction paper (how our ramen should be cooked). Ahhhh! So that's how they do it at Ichiran! How cool!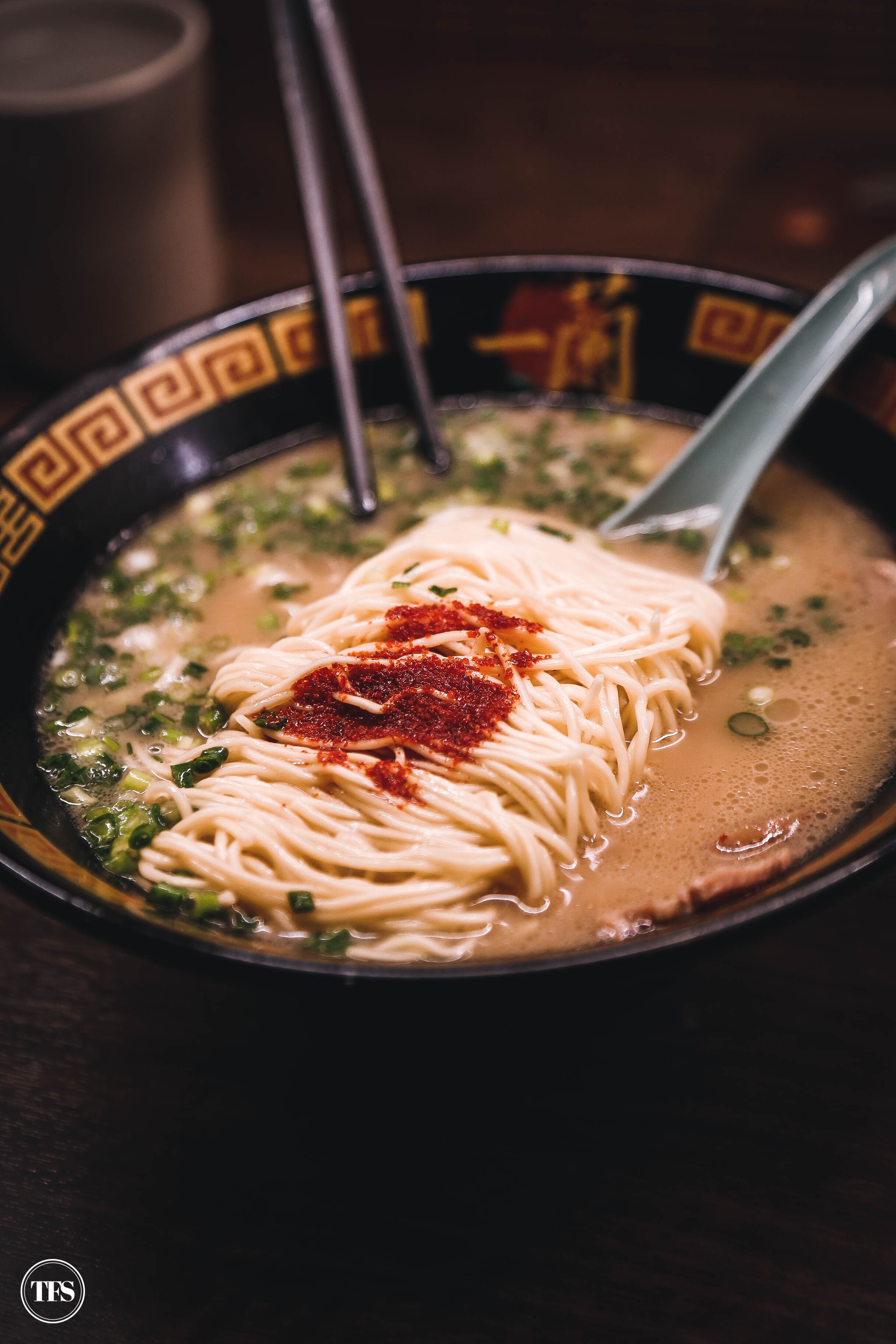 I eliminated my high expectations as I was about to sip carefully and taste the broth. I didn't want the hype to overpower my mind. Though at my first sip, I was instantly on a high for more sips. Wow! That was seriously delicious! Every sip of that soup is filled with rich and creamy taste of tonkatsu broth. Perfectly long and firm noodles added excitement to that experience.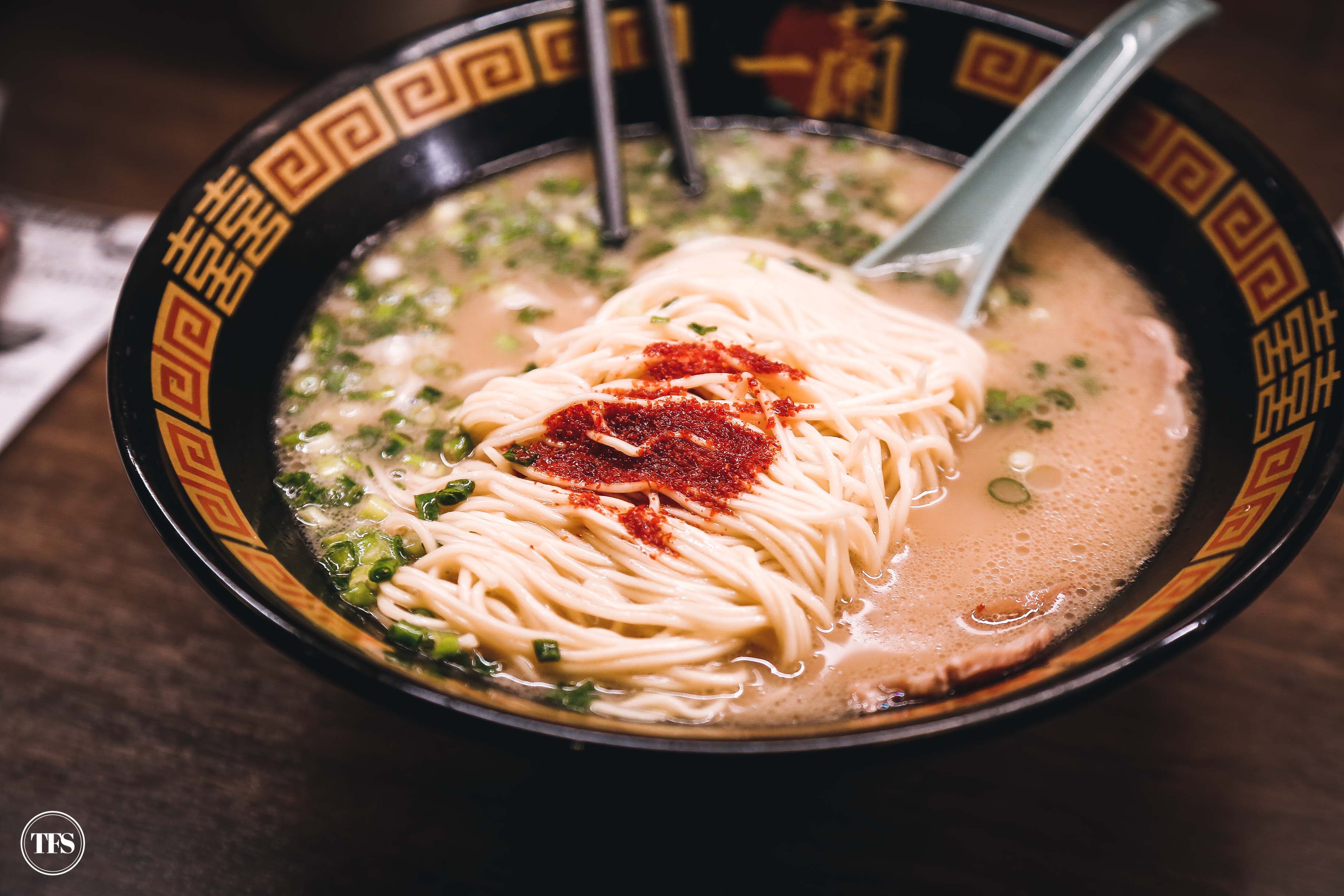 I don't mind going back and lining up for Ichiran Ramen!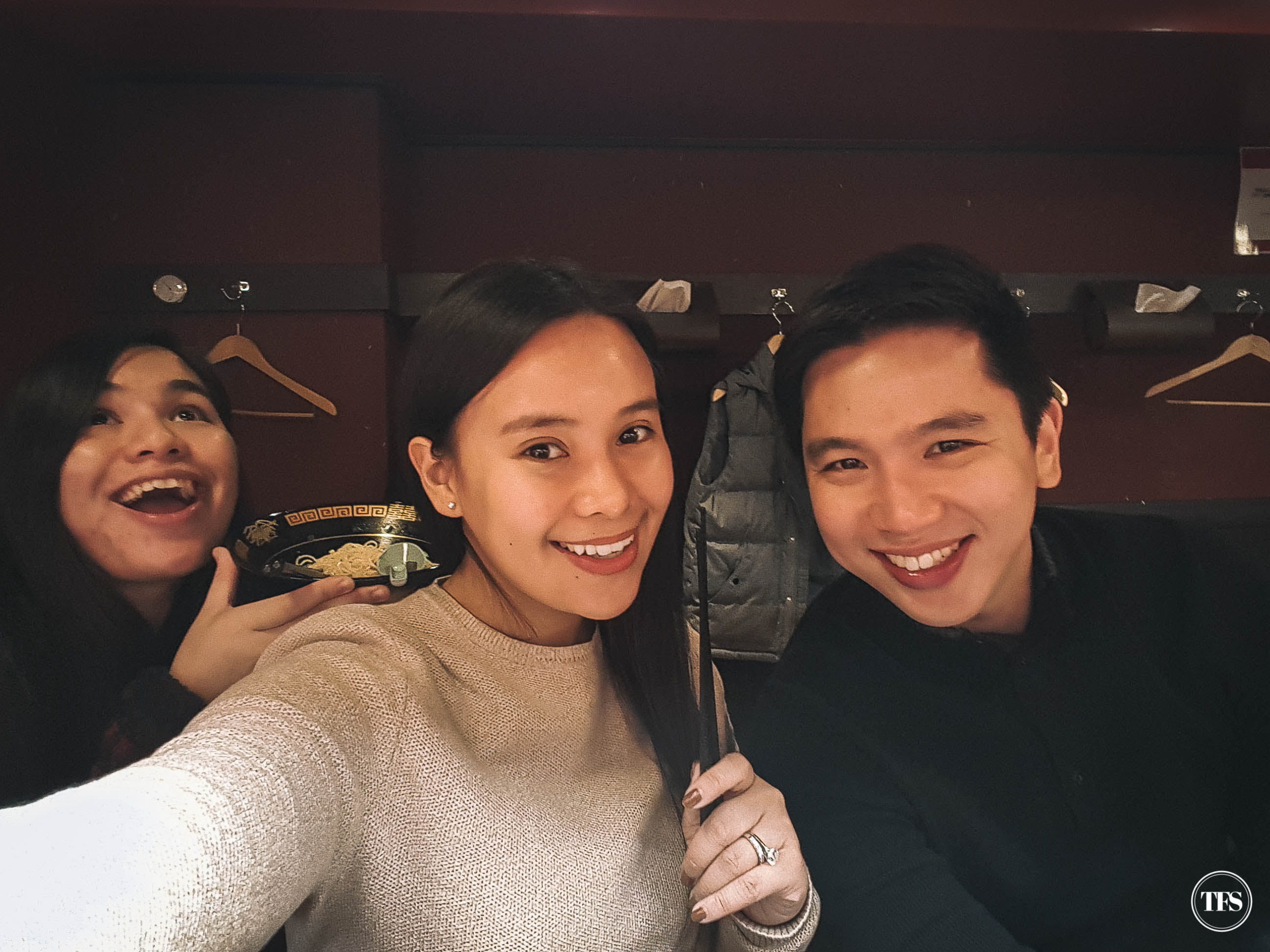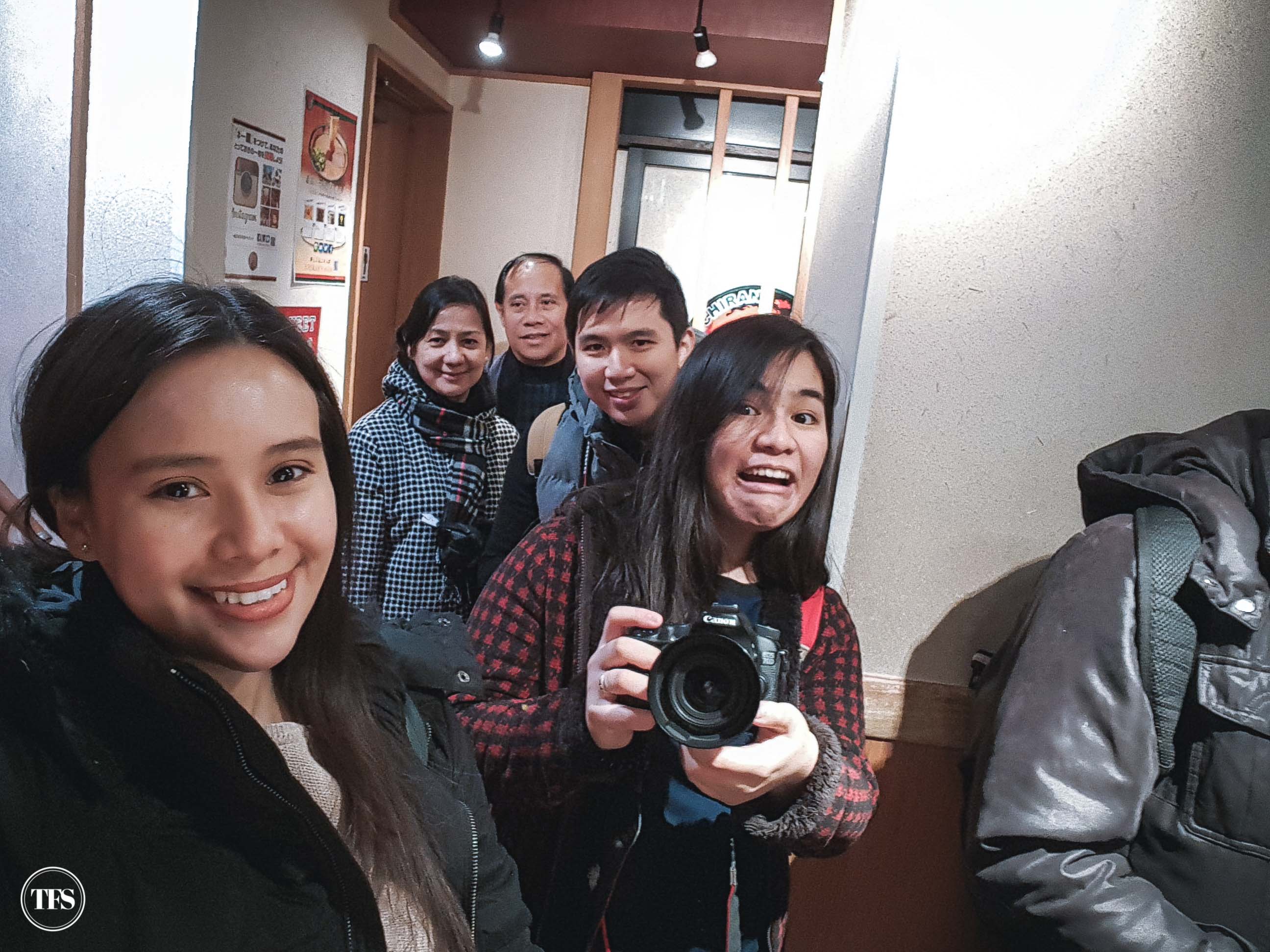 Now let me go back to sharing with you some snapshots of our Dotonbori walk.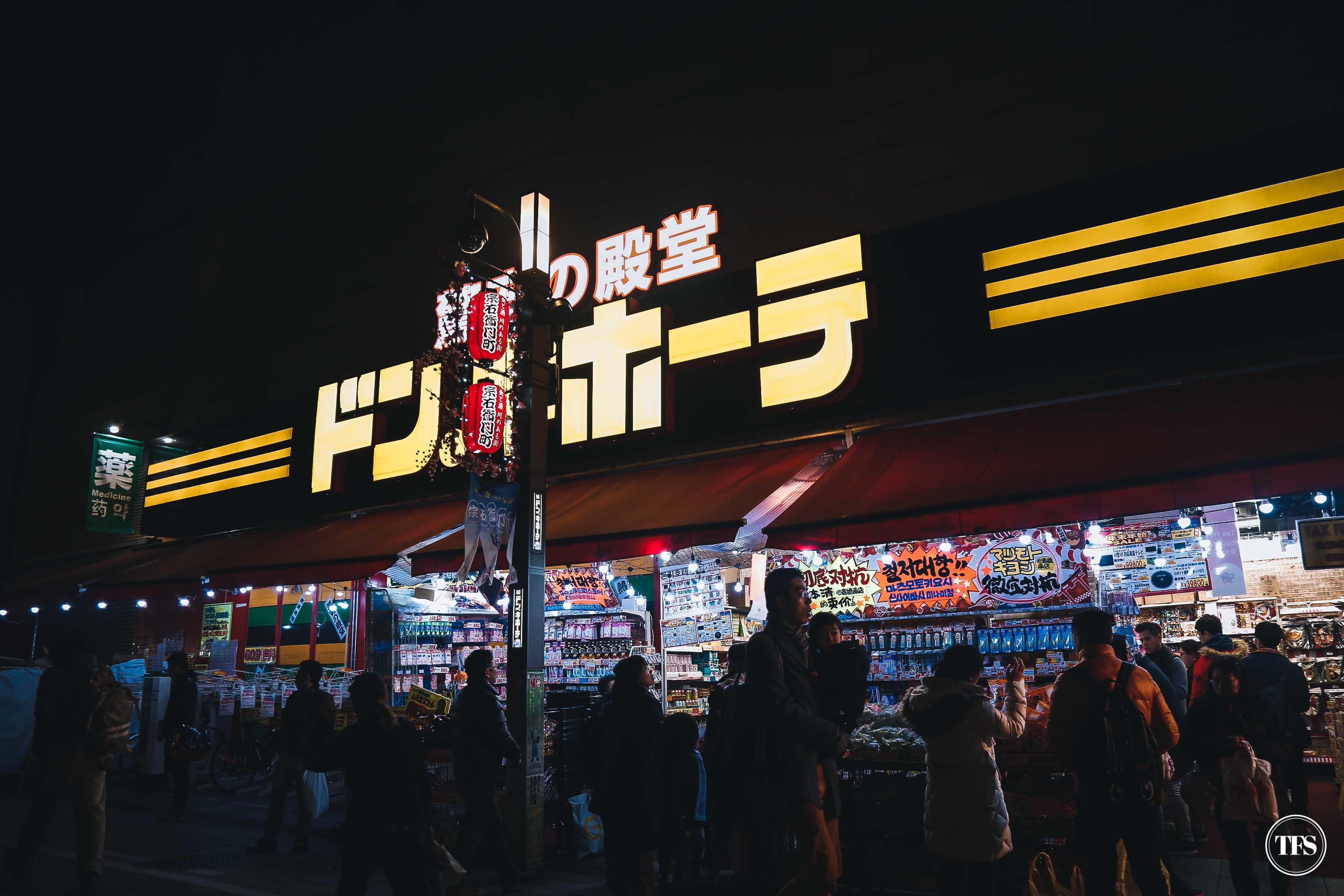 You won't miss out seeing Donki store, a real go-to place to shop for Japanese finds and 'pasalubongs!' This is where you can buy assorted flavors of KitKat chocolates, Japanese snacks, beauty products, etc. Be ready with your budget. You'll surely end up buying more than what you think. Also, make sure to bring your passport with you to qualify for tax rebates.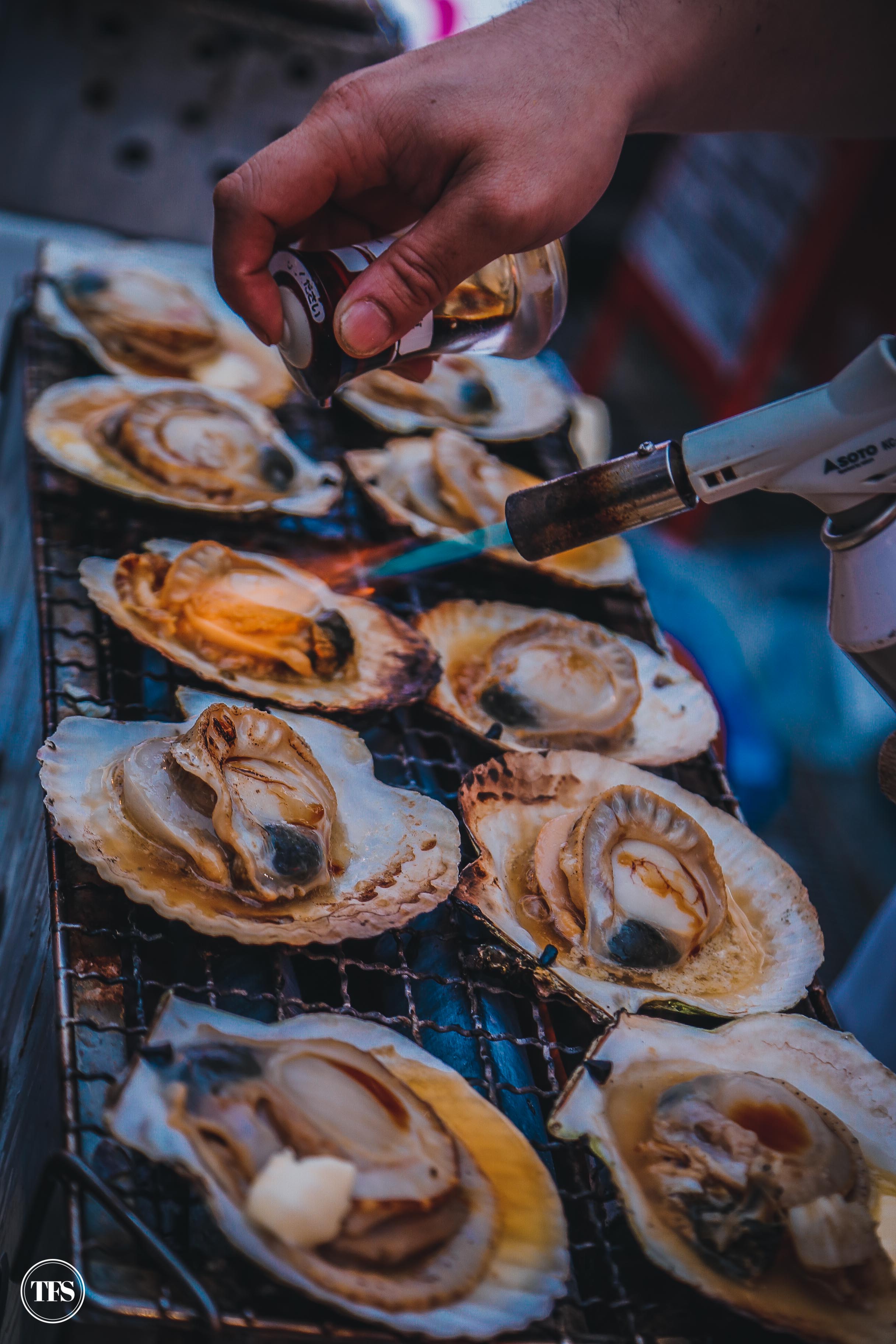 The huge area of Dotonbori is a foodie haven! If you're up for a food trip, you don't have to travel elsewhere and spend the whole day in this area. We practically spent our whole day exploring the area, entering retail shops and trying different kinds of Japanese food. I love the vibe and energy of this side of town!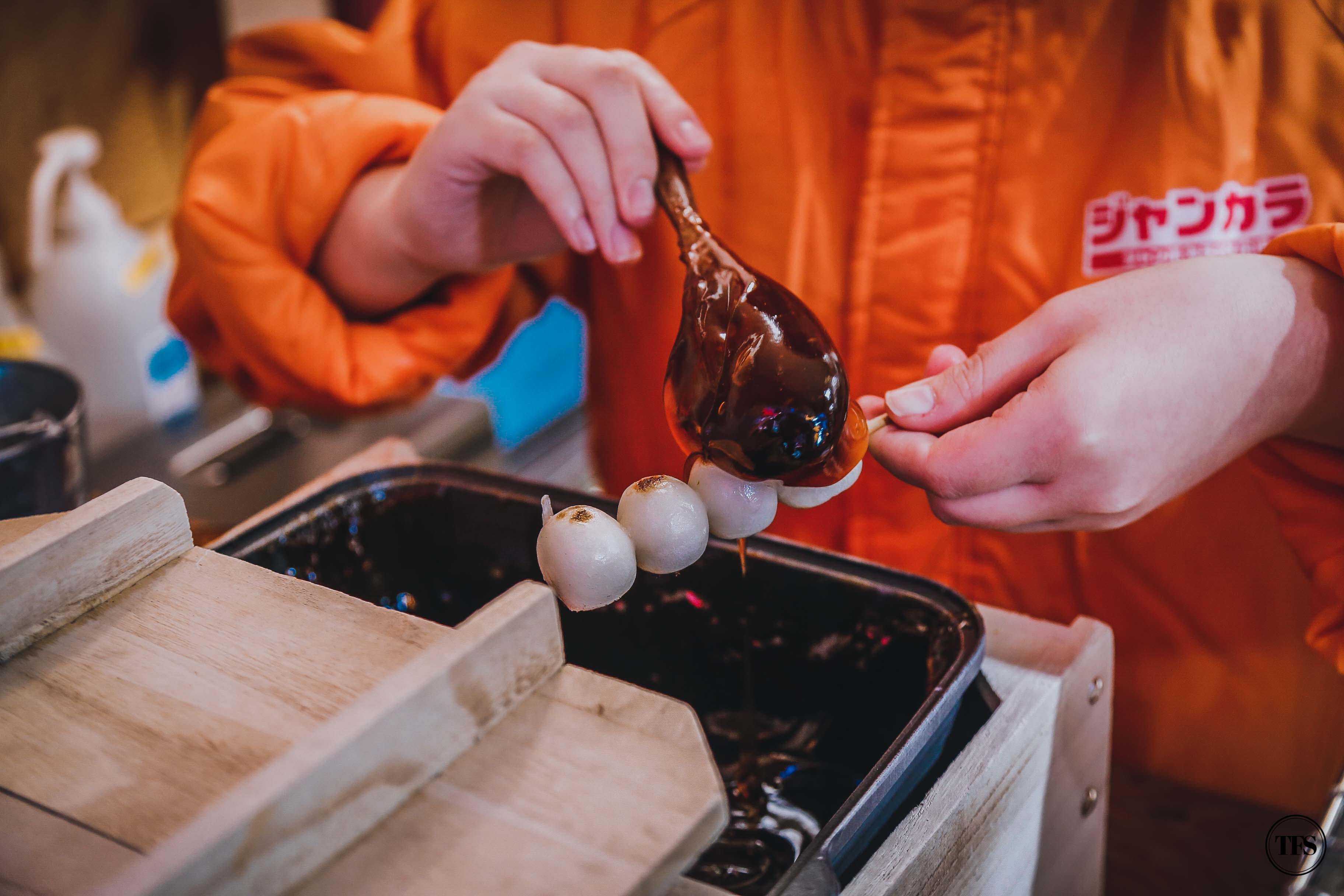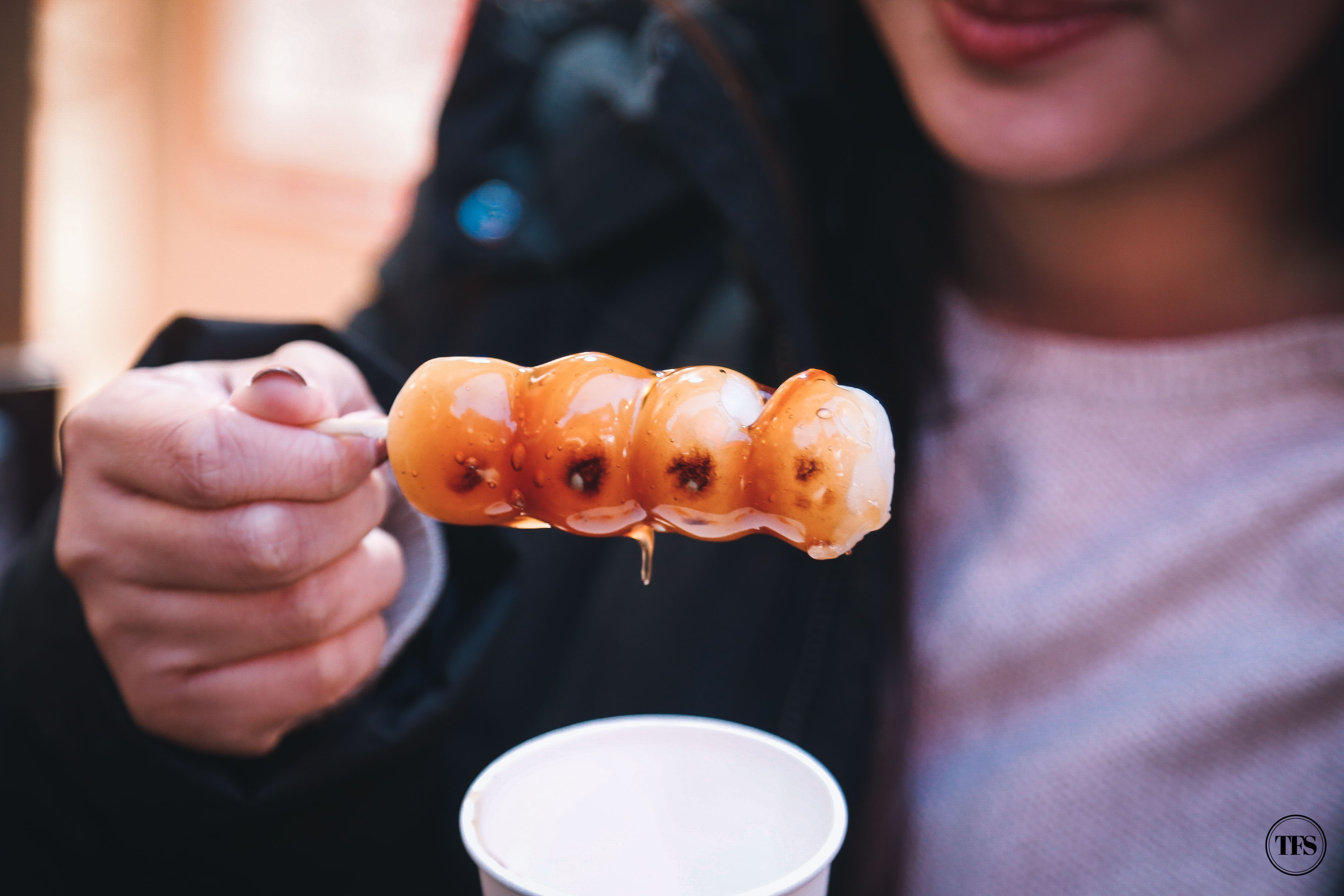 A stick of Dango Balls you'll find around Dotonbori.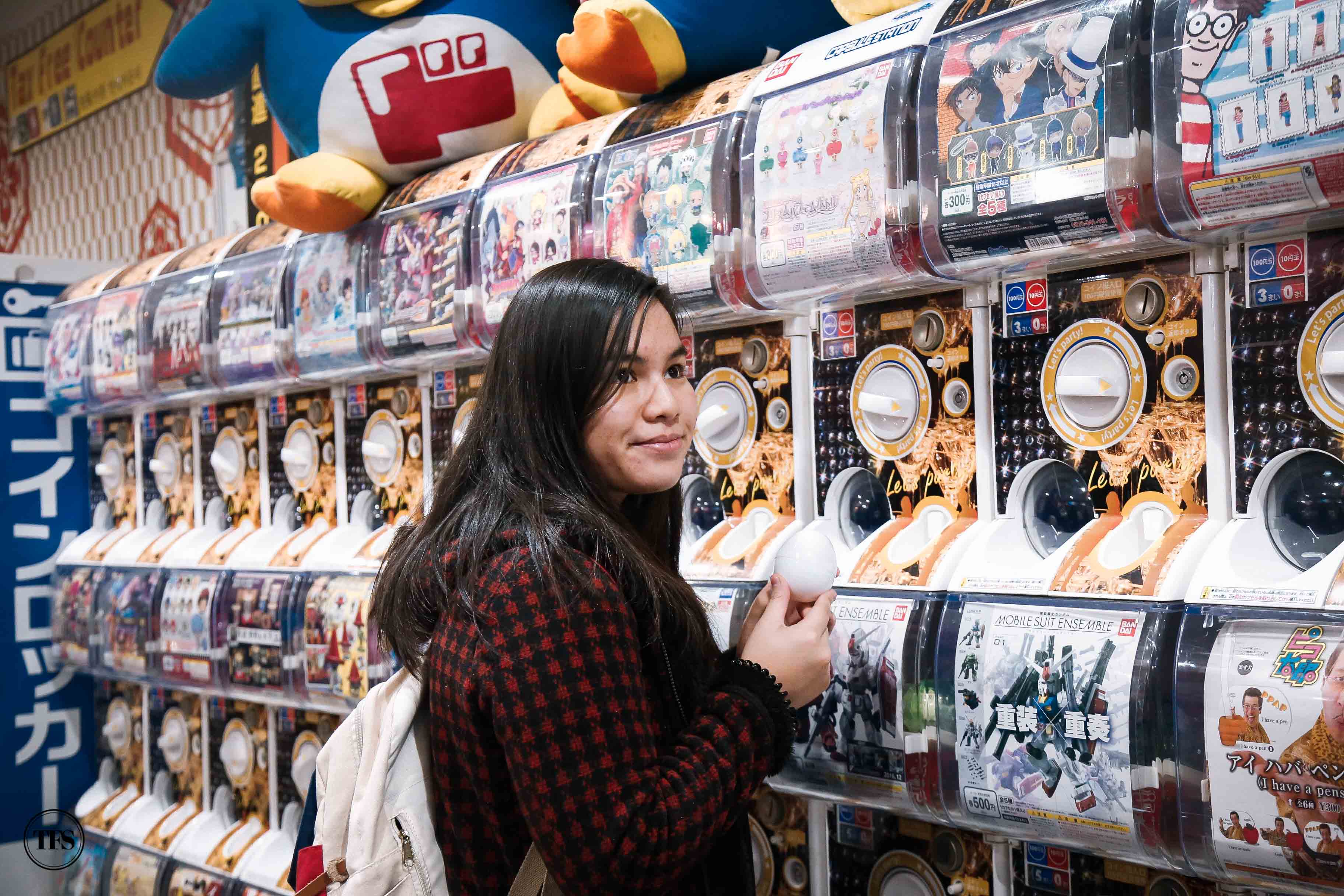 Her obsession, surprise eggs!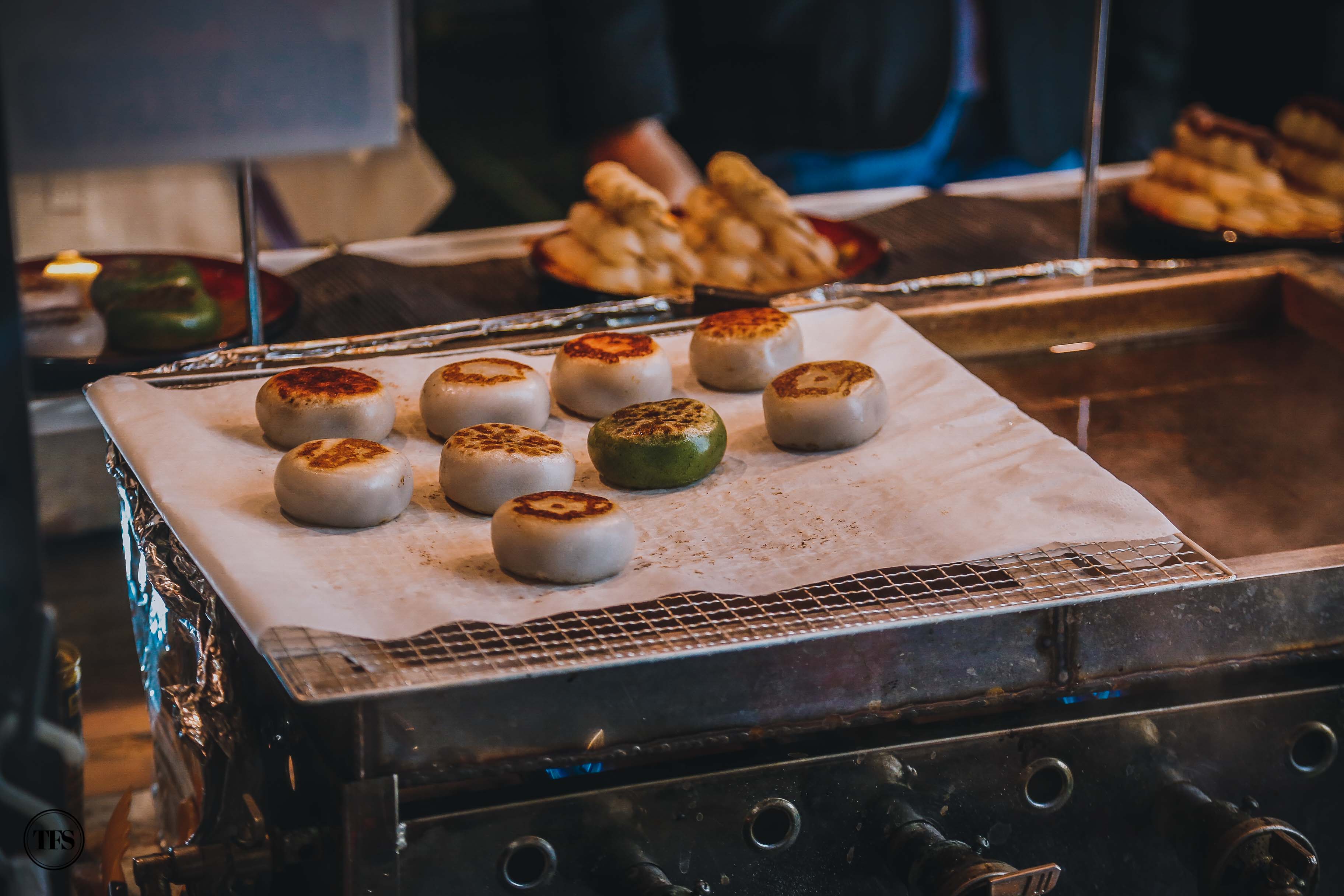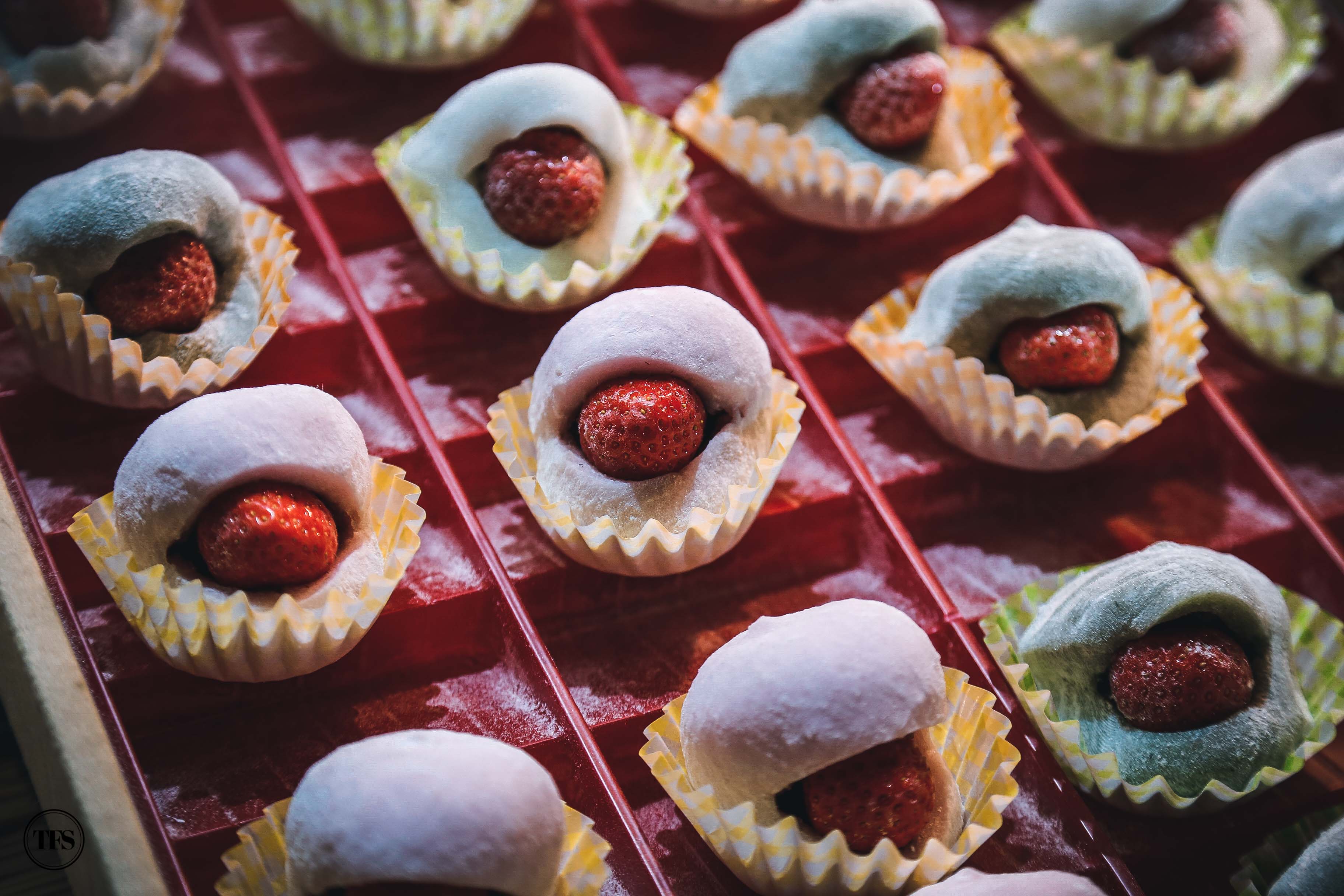 Happy tourists in Japan!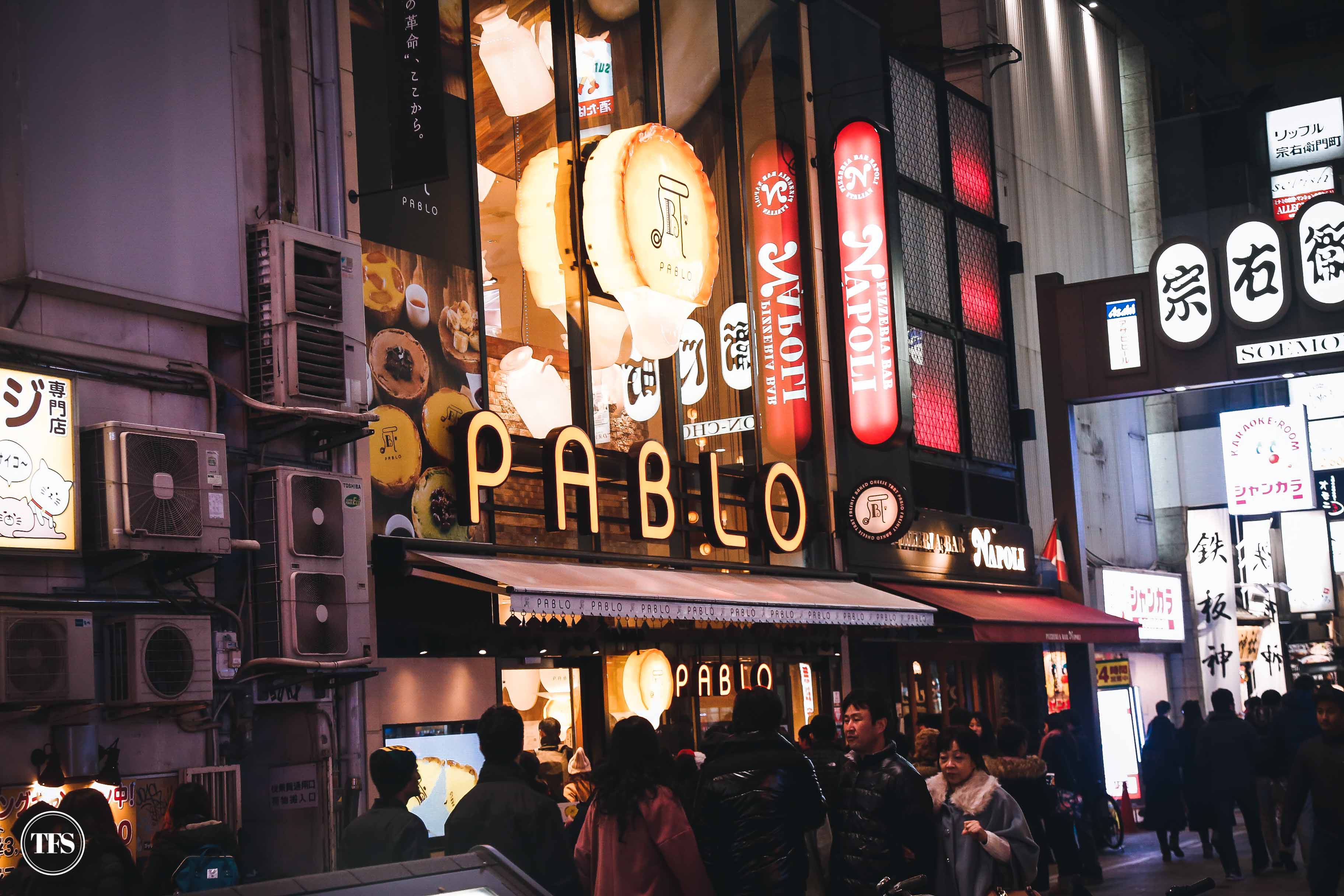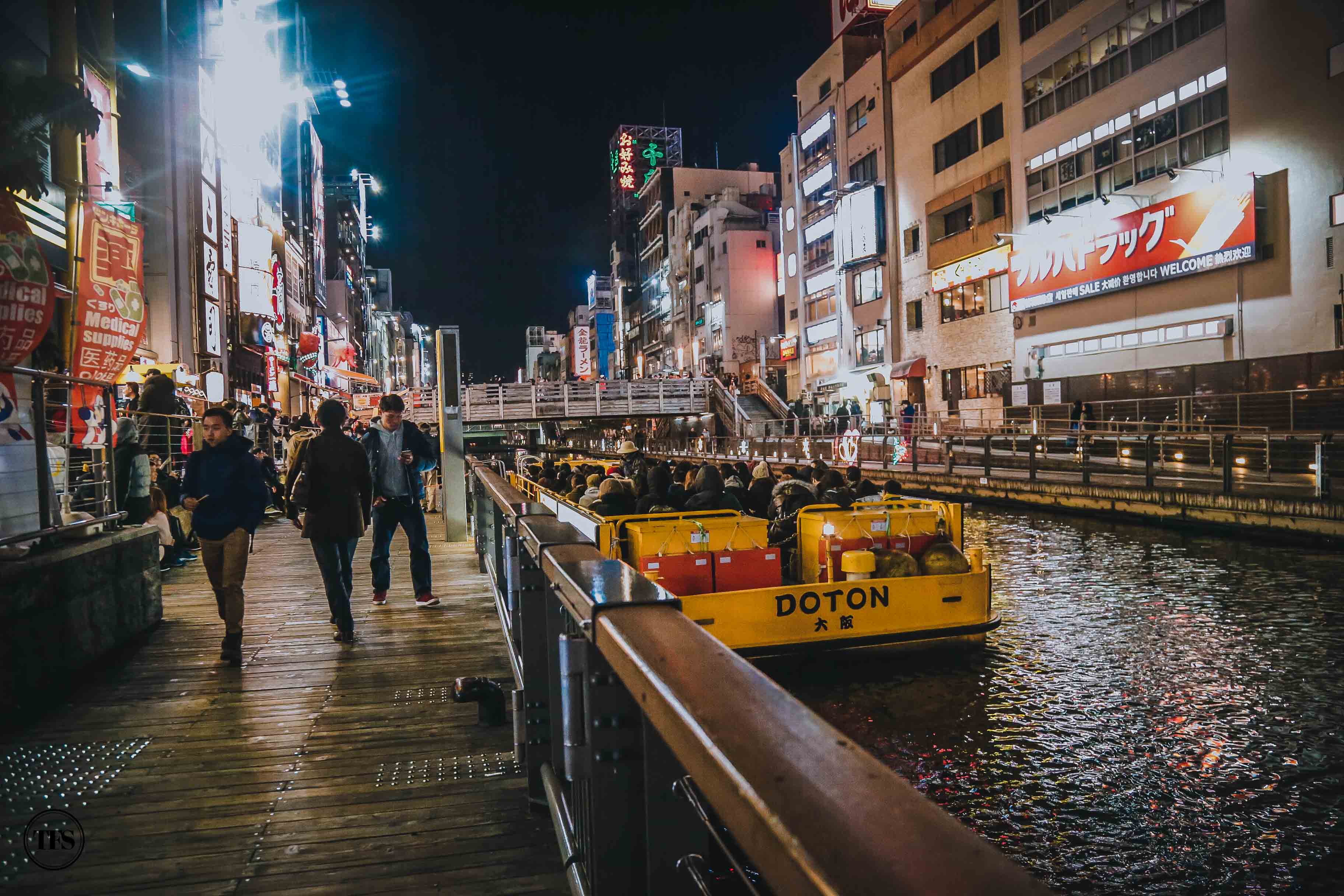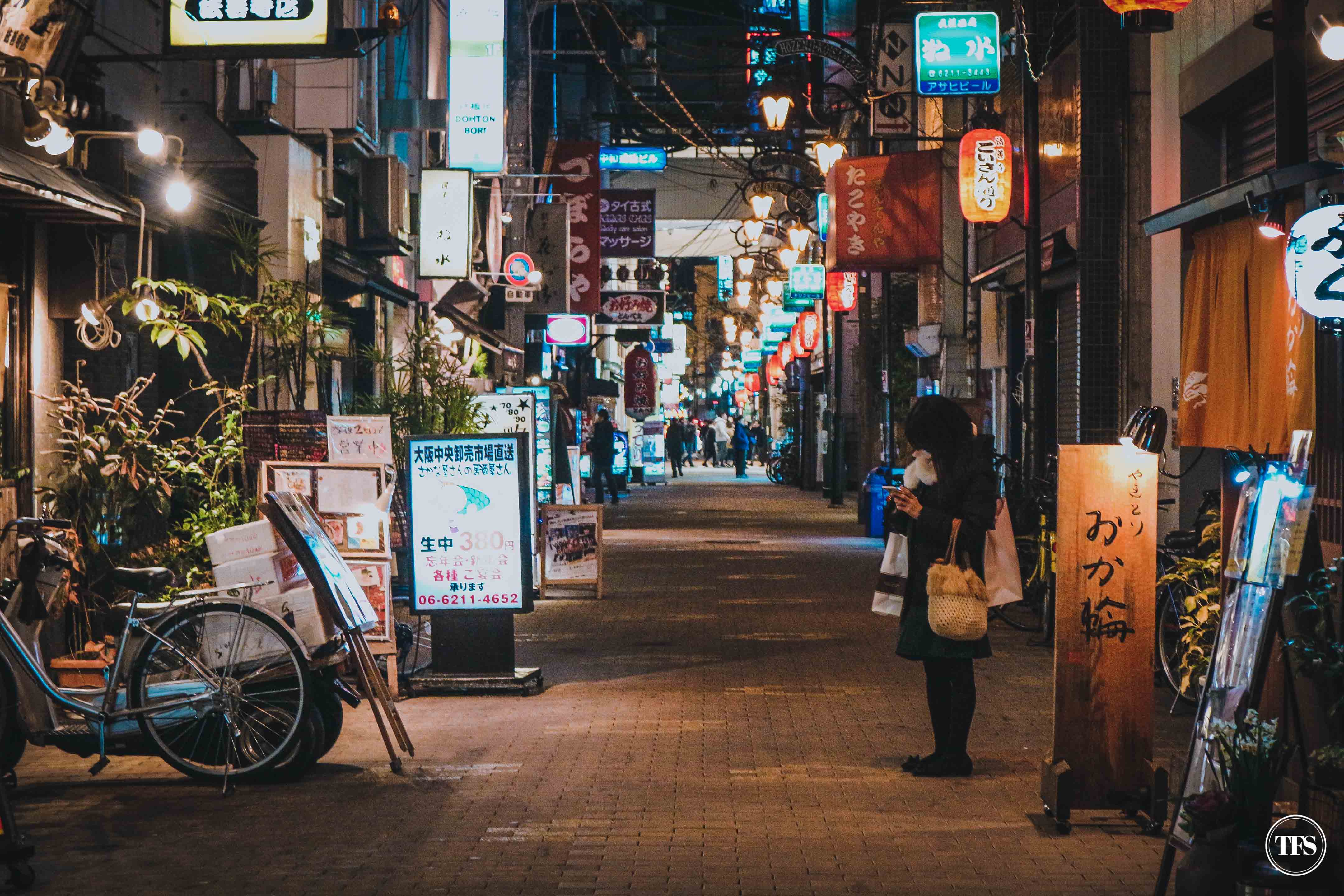 Most of the time, I prefer walking around places that are a bit off the beaten path.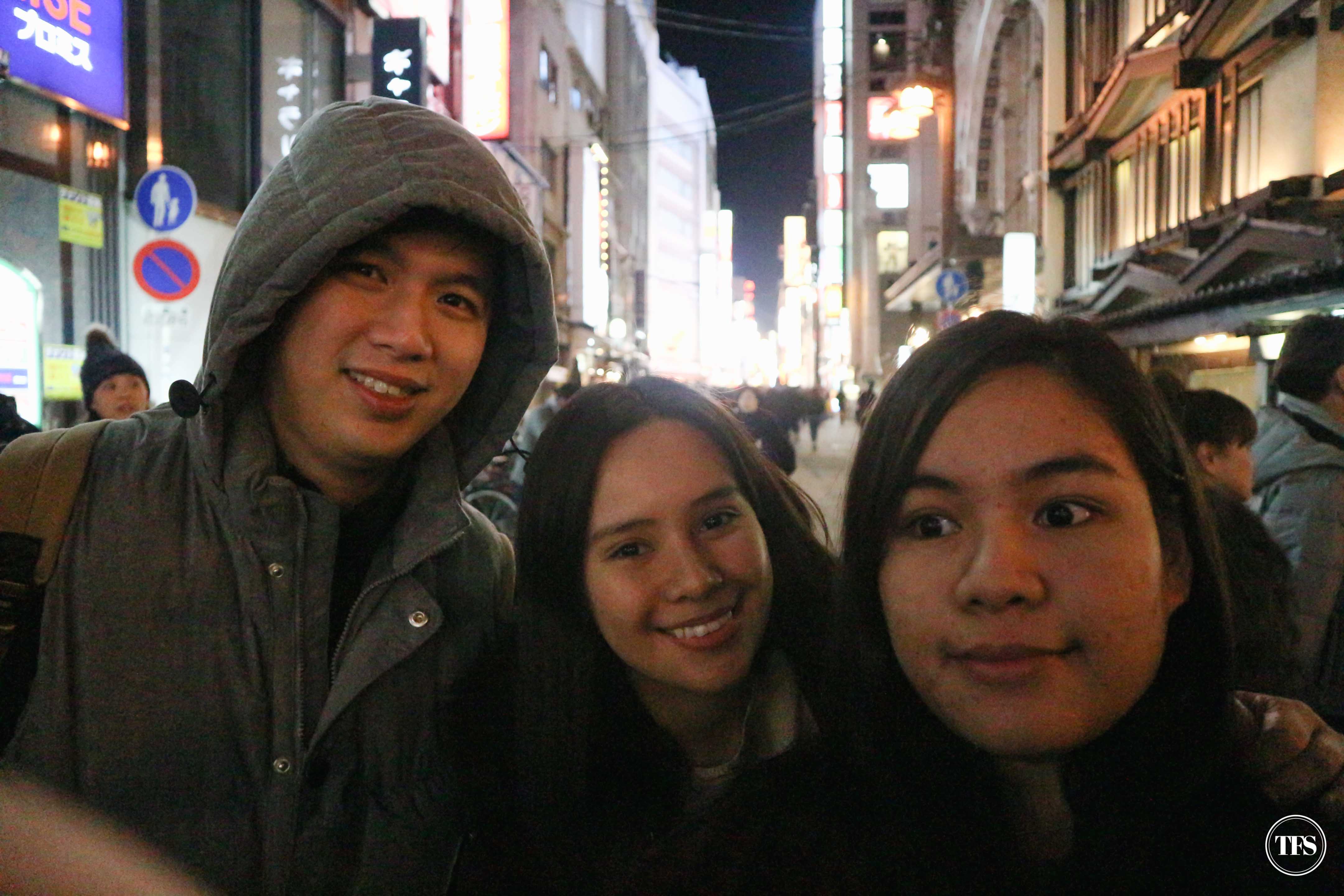 The best travel buddies are those who understand your love for exploring random streets and sidewalks and capturing photos around a strange foreign land.
What do you think of Dotonbori in Japan?
Share with me your thoughts!
Stay updated and Subscribe to The Food Scout for Free!
Pray, Eat and Love.
Cheers,
The Food Scout