During my teenage years, I used to look forward to hanging out at Shangri-la Plaza mall on weekends. I get excited to play at Power Station with my younger sister. Then, we head over to our family's favorite, California Pizza Kitchen, after tiring ourselves from shooting hoops, dancing, playing Time Crisis and other arcade games that would earn me tickets. I used to feel that we were being rewarded with pizza every time we go to Shang with our parents. Oh gosh. I feel old remembering my carefree days. Hahaha!
I recently went back to visit our family favorite California Pizza Kitchen with O to taste some dishes from the new menu they recently launched. CPK stays true to to its roots of California creativity as it reaffirms its legacy and brand promise of a culinary adventure with the launch of its new menu.  For us loyal customers, this is good news! It means, there are more dishes to look forward to at CPK Philippines. New pizzas, pasta, salads, and for the first time in the Philippines, all new rice meals for us Pinoys. Wow!!!
"California Pizza Kitchen has distinguished itself as a pizza authority attributable to its wide selection of innovative and artisanal pizzas. But more significantly, it is the distinctive California identity of these new pizza creations in our new menu that sets us apart. This same spirit of California creativity and California cool can be seen in our line-up of new pizzas, salads, and rice entrees as well. It is particularly noteworthy that we listened to the longstanding clamor of our customers to have rice meals but we are proud to note that we have managed to do this while making sure these new rice entree creations continue to embody our intrinsic California identity." said Bob Vallar, Marketing Manager of Global Restaurant Concepts, Inc. 
I took a break from ordering my favorite BBQ Chicken Salad and had this Chinese Chicken Salad instead. You know this salad is oriental-inspired from the ingredients it used. Other than its Chinese chicken mixed with napa & red cabbage and Romaine lettuce, crisp wonton strips, scallions, fresh cilantro and sesame seeds were also added, tossed in a Hoisin ginger vinaigrette.
Joining the list of original hand-tossed pizzas is the Surf & Turf Trio. On the dough, you get poached shrimps with crisp bacon and salami slices, Queso Quesadilla, Mozzarella, tomatoes and asparagus.
You won't stop popping when you try this Spicy Shrimp Poppers crispy thin pizza. An imaginative creation – mozzarella and Velvetta cream cheese topped with crisp lettuce, slivered scallions, rice sticks and spicy shrimps. Its crispy textures playing around won me over.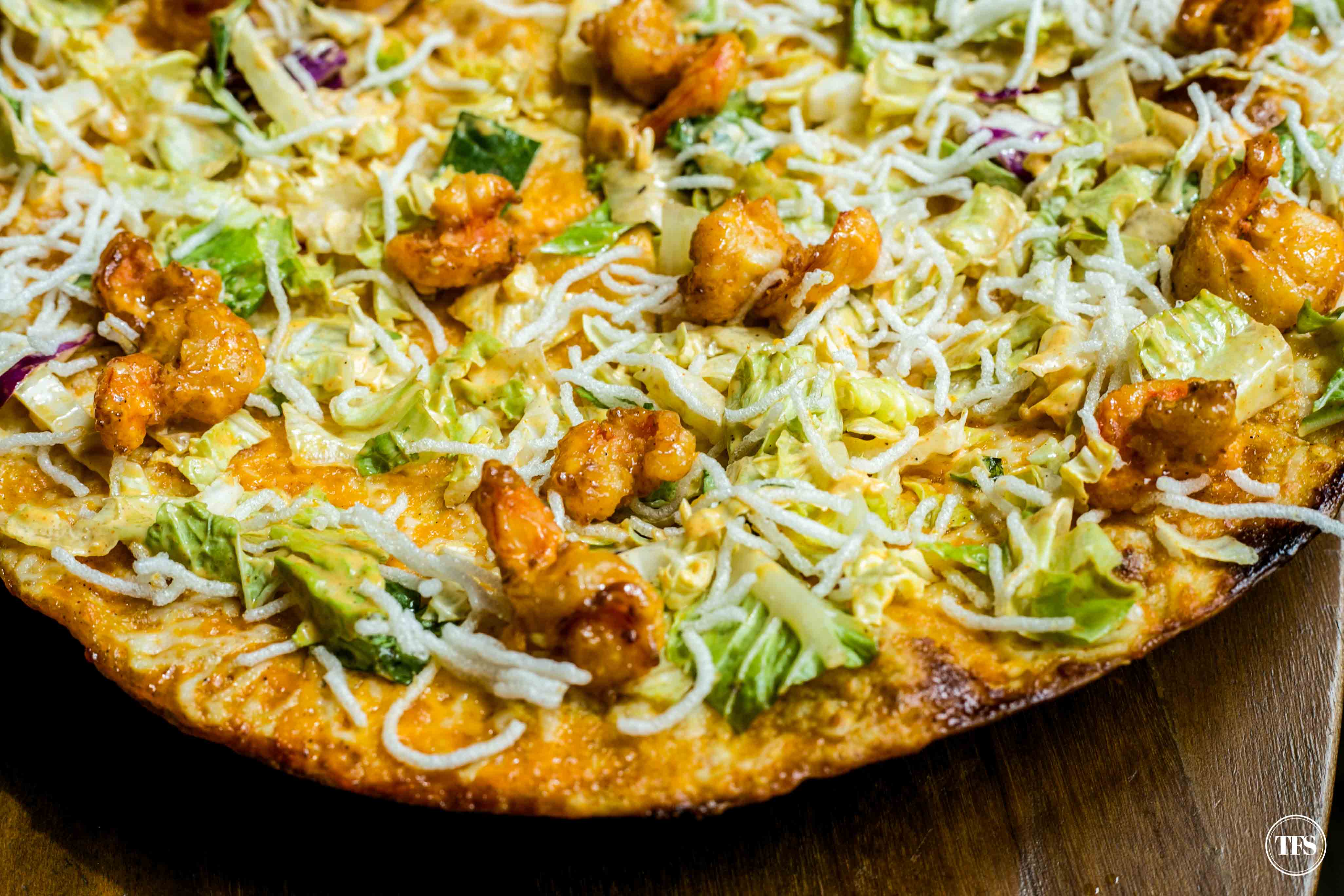 There goes my ideal guilt-free Foriana, a rustic-style pasta with sun-dried and cherry tomatoes and shaved Parmesan. Vegetarians or not, it's a feel-good food for us!
Like what Bob said, CPK finally serves rice entrees! Starting off with Cali-Mex Chicken Salsa, a healthy and light option on the menu. It is served with grilled chicken topped with housemade Chipotle salsa and jalapeno. On the side, you get your avocado slices, blue corn tortilla chips and lime crema. Instead of white rice, I opted for a cup of Quinoa to complete the whole healthy plate. My kind of dish!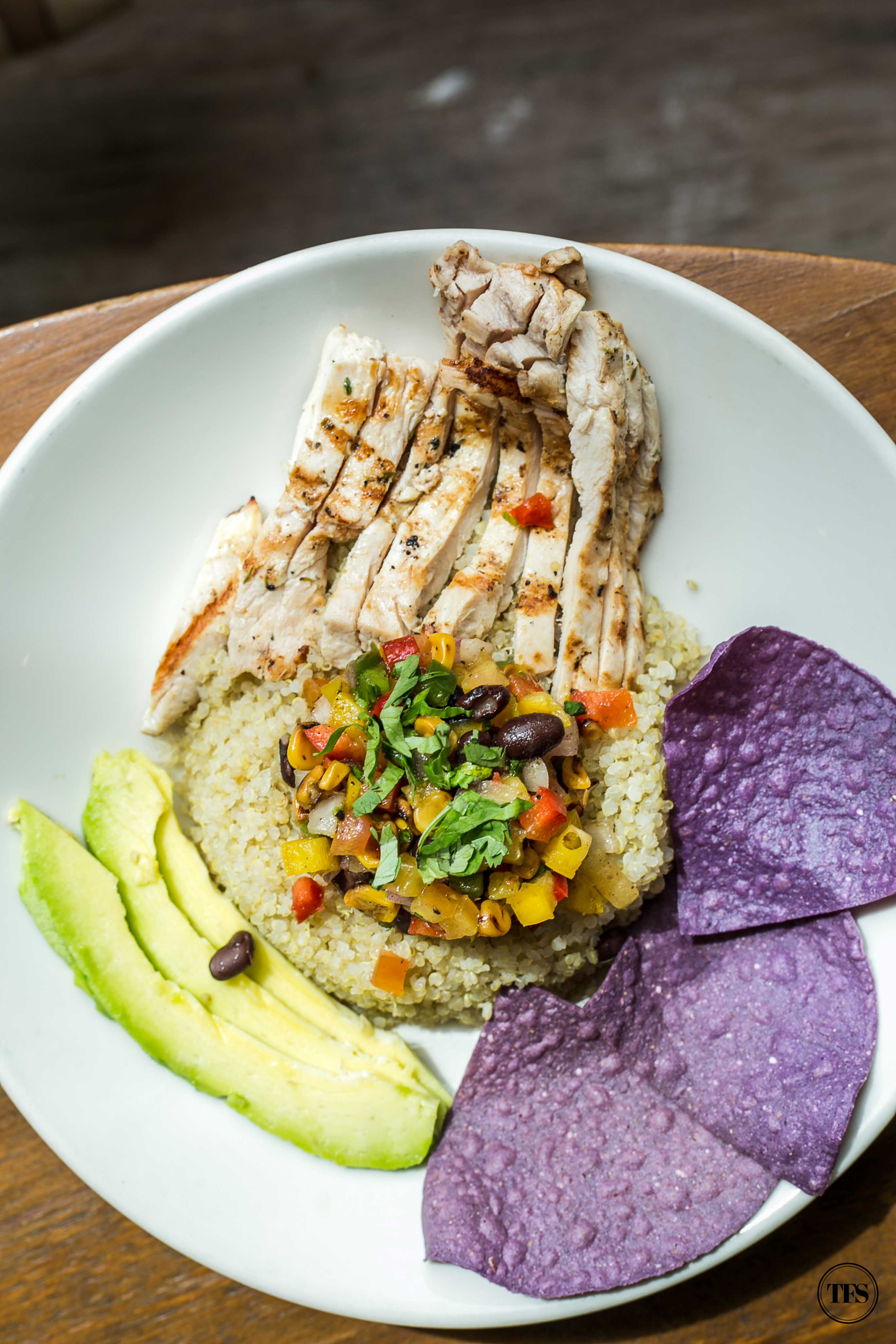 On the more flavorful side of rice meals, you may get this Crispy Calamari with Stir-Fried Vegetables sautéed in soy-ginger sauce.
CPK's rice meals are normally served with steamed white rice. But if you want to upgrade to Quinoa, which I totally dig, just add P45 for that! I love this option! Thank you CPK for thinking of what we want. Haha!
I almost skipped desserts at CPK and thought of getting a cup of gelato from Morelli's instead. Almost but thankfully I didn't. So I ended up trying the new Salted Toblerone Chocolate Cake, dark chocolate cake slice made with real Toblerone chocolate pieces. On top, it is sprinkled with Kosher salt and candied walnuts, and a drizzle of caramel sauce.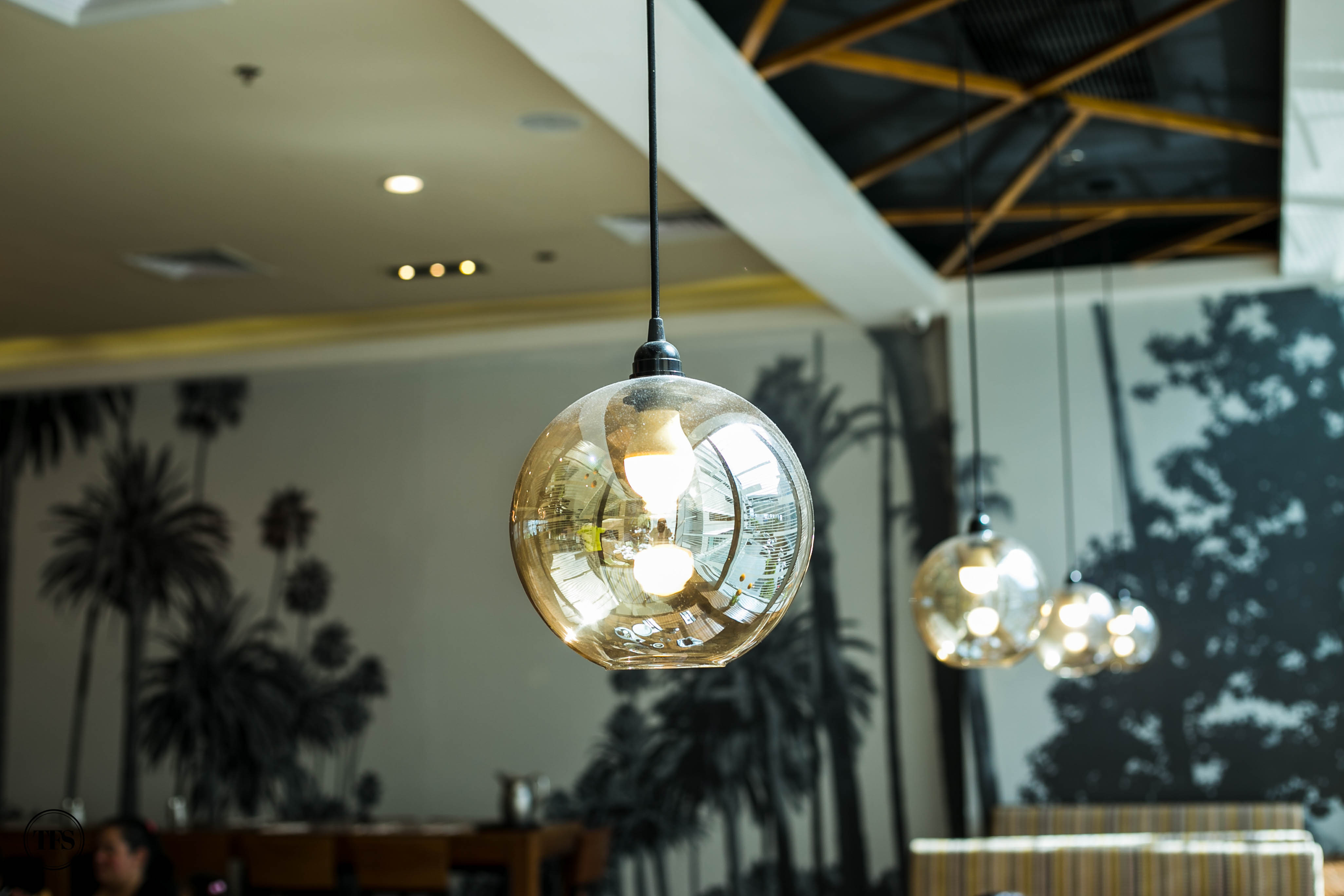 The new dishes by CPK Philippines adds more color and flavor to the classic menu. Refreshing and crowd pleasers in my opinion. These are the kind of food every family won't go wrong with.
What do you think of California Pizza Kitchen's new menu?
Share with me your thoughts!
Stay updated and Subscribe to The Food Scout for Free!
Pray, Eat and Love.
Cheers,
The Food Scout
---
Location: 2/F Shangri-La Plaza, Ortigas Center, Ortigas, Mandaluyong City, Metro Manila, Philippines
Contact: (+632) 696-1125 / (+632) 212-1212
Facebook: https://www.facebook.com/CPKPhilippines/
Budget: PHP500++