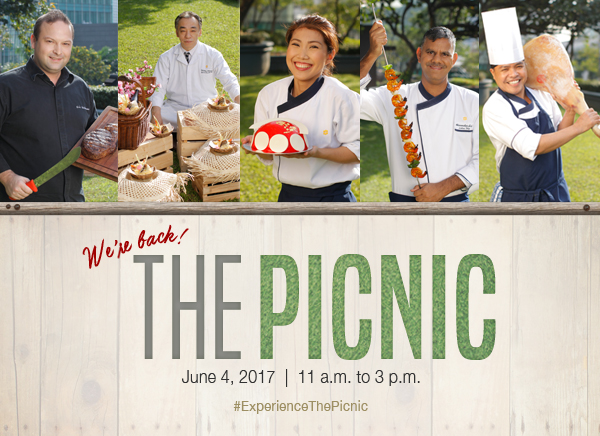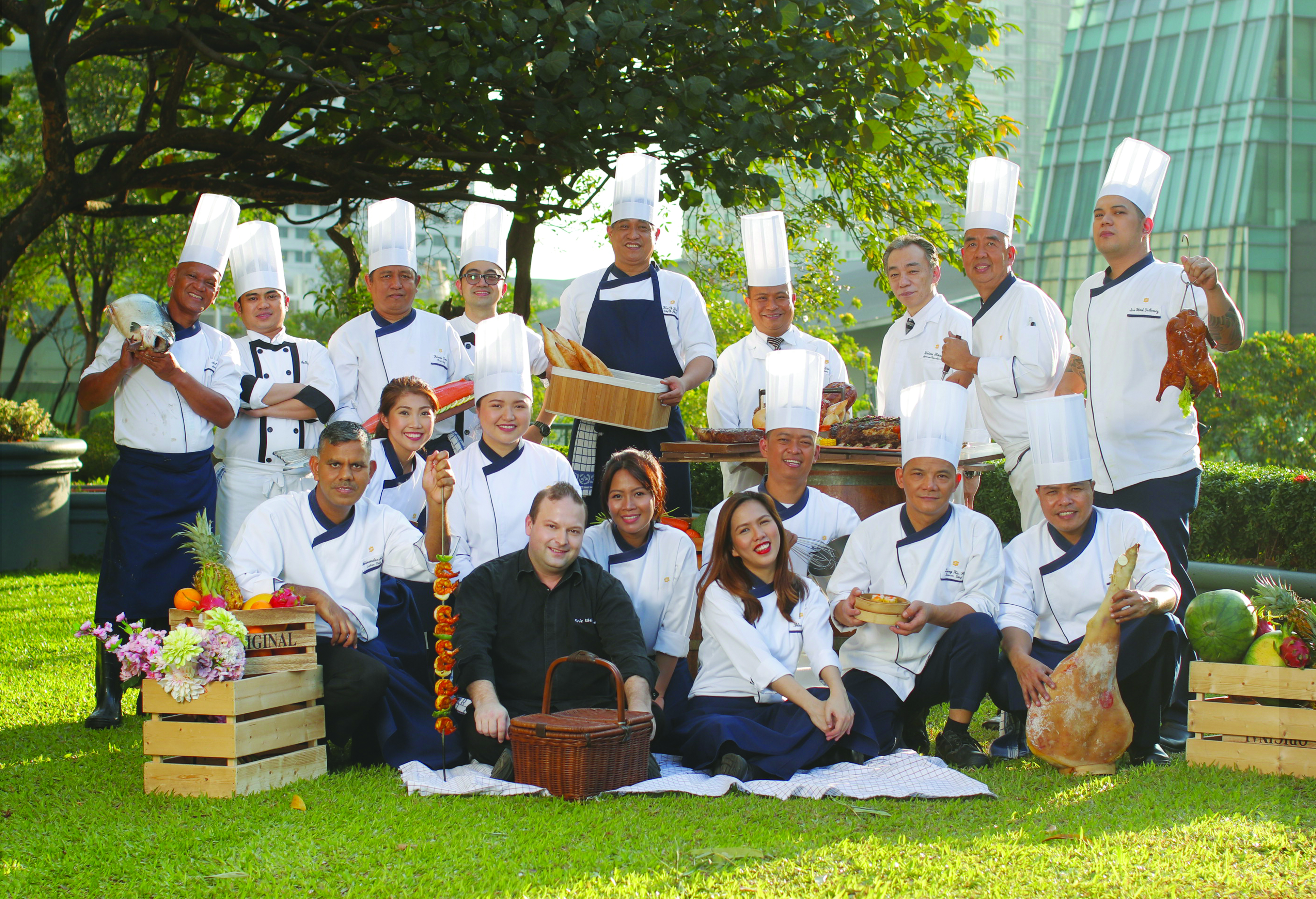 Of all days, Sunday has become my favorite. It's the day I bond more with my husband outside the office, visit both our families, do random things and enjoy our Sabbath day together.
Last June 4, 2017, O and I chose to spend our Sunday brunch at Makati Shangri-la to experience the second run of the successful The Picnic. Due to popular demand from the first run last April, guests were invited to embark on another culinary adventure from 11:00am to 3:00pm. It was a one big Sunday brunch that puts together signature dishes of Makati Shangri-la's specialty restaurants – Inagiku, Sage Bespoke Grill and Shang Palace. What a line up! Now who would resist? I admit I just couldn't miss this rare event of Makati Shangri-la! So even without an occasion, O and I celebrated each other's company by tasting the best dishes of all three specialty restaurants together.
Here, I'd love to share with you what I experienced during the second run of The Picnic.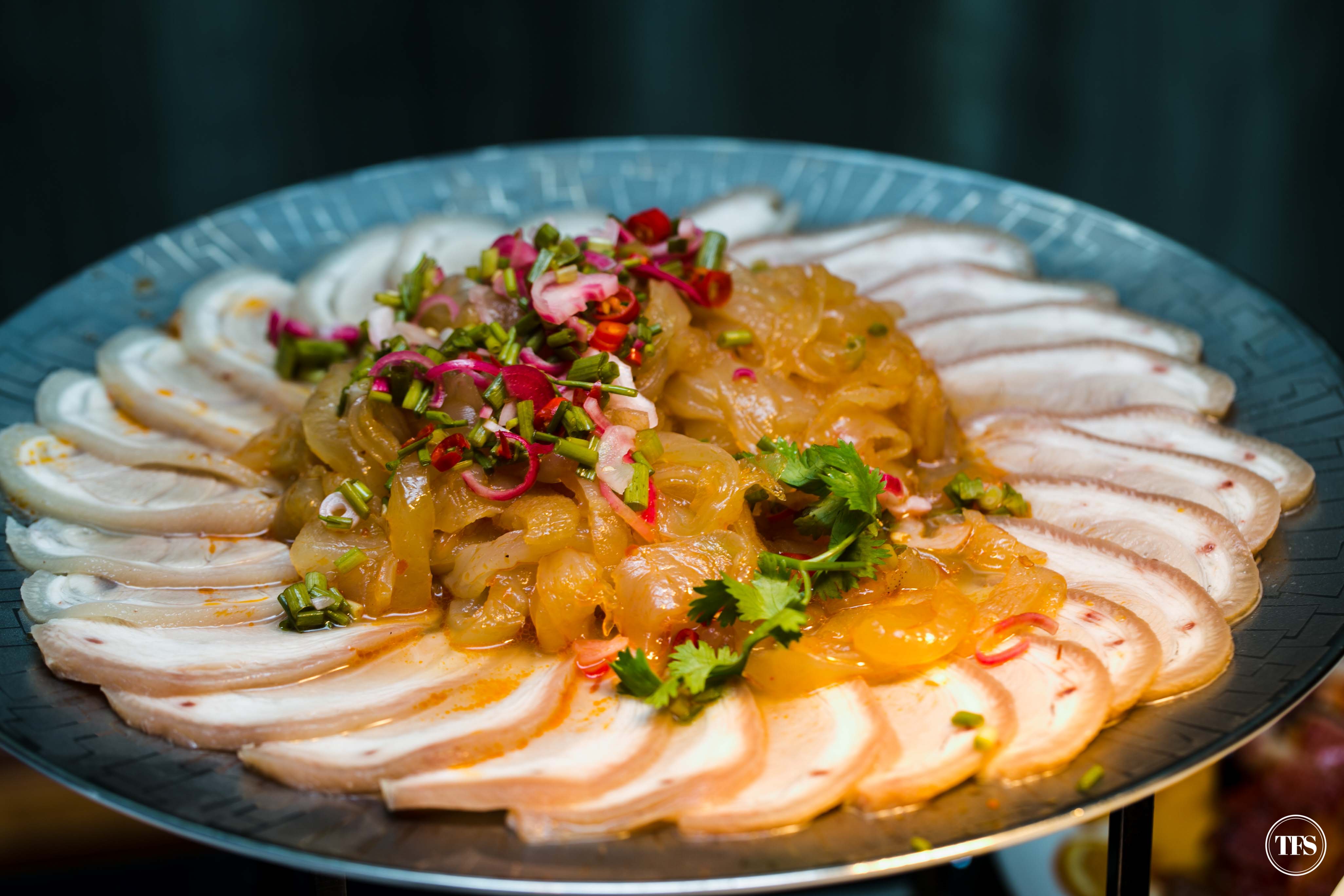 Guests were informed ahead of time to book their seats early at any of the three restaurants mentioned above. We stayed at Shang Palace where seats were almost 90% full when we arrived at 12nn. The event was located at the Mezzanine level of the hotel, outside the three restaurants. Set up as a buffet style, you can just imagine how wide the range of dishes are from Filipino to Chinese to Japanese to American to French and to desserts. There were interactive food stations all around where guests were able to get close and personal with the people behind all the delicious meals. Just around the corner we found Chef Hikawa of Inagiku, Chef Eric of Sage Bespoke Grill and Chefs Andy Leung and Ben Lam of Shang Palace. At some instances, it could be intimidating to approach the chefs since they looked so busy like Chef Hikawa, who was busy slicing the gigantic fresh tuna on the table. But don't be. As guests, we were given the chance to interact with the chefs to ask questions and learn more about the dishes they prepared.
Since our seats were located at Shang Palace, the buffet set-up of Chinese cuisine was just right outside. It was convenient to get a plate and grab dim sum and our other Chinese favorites.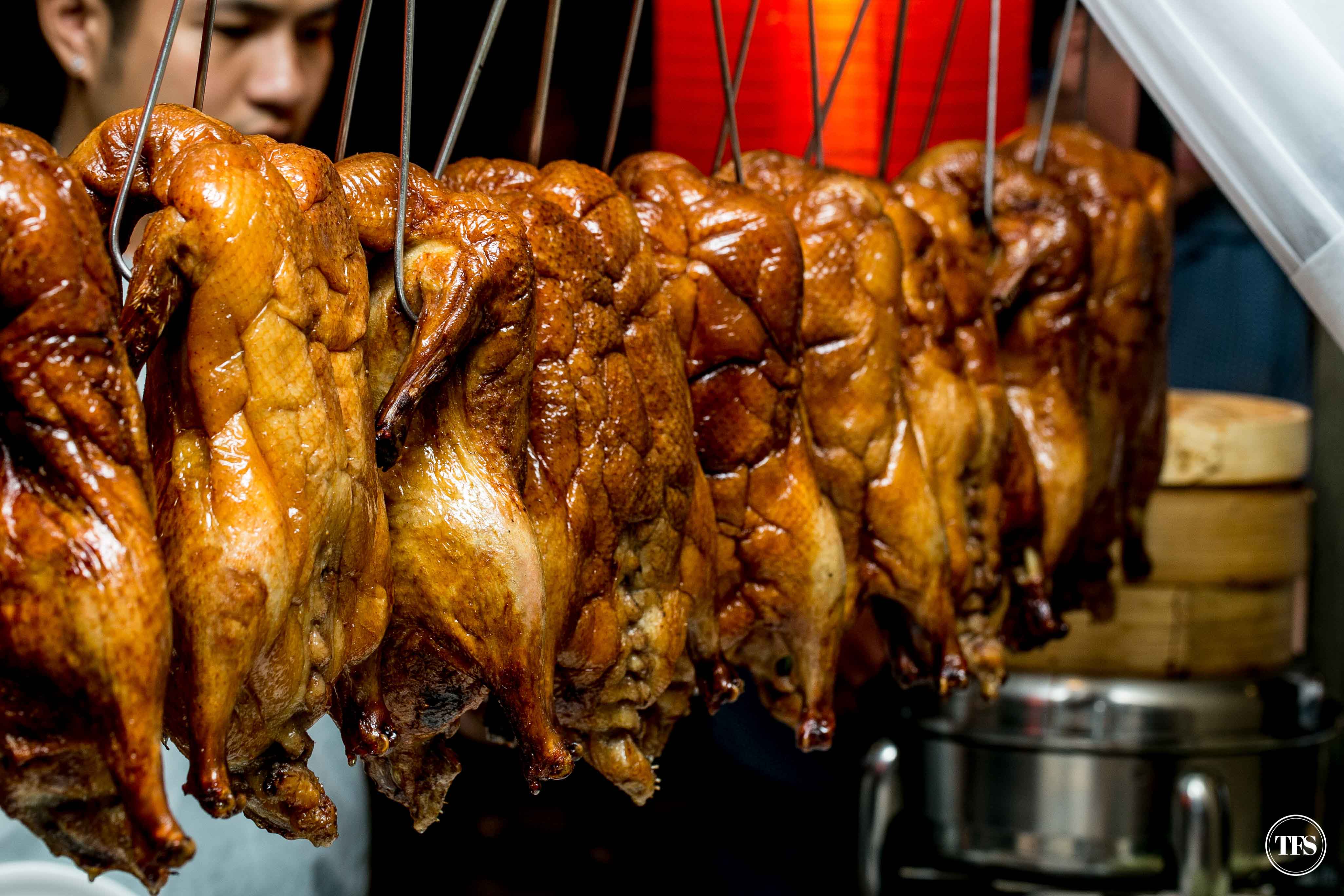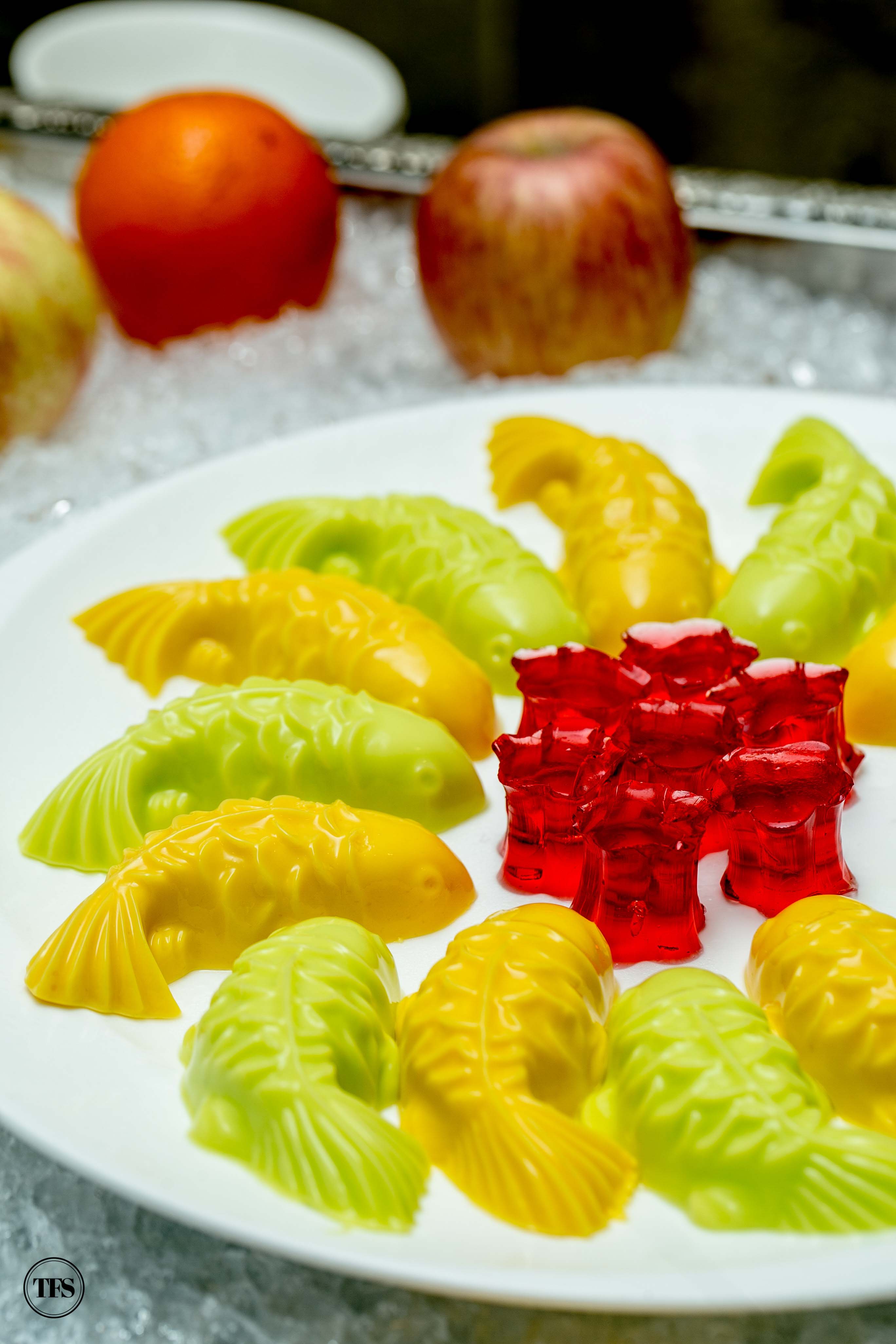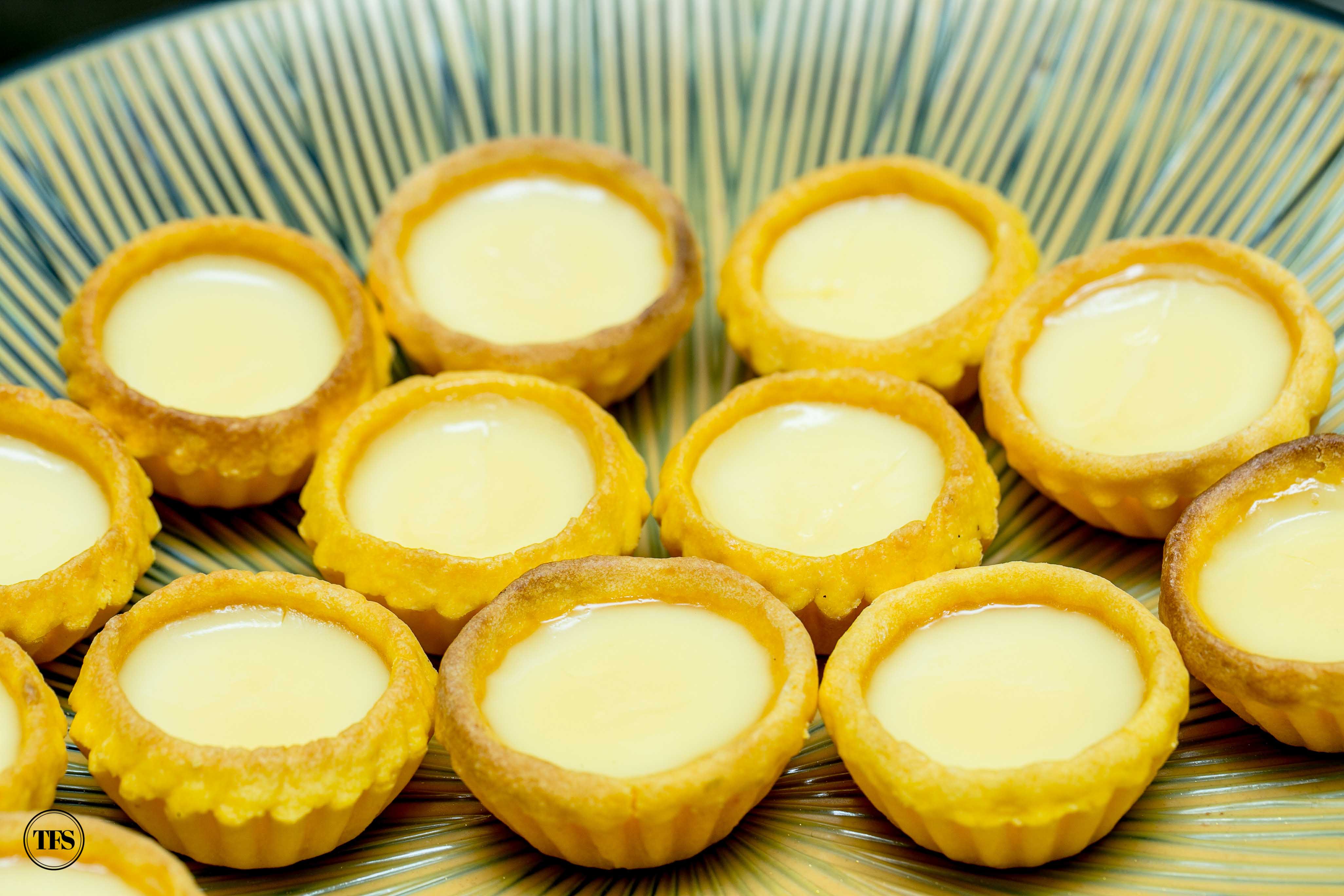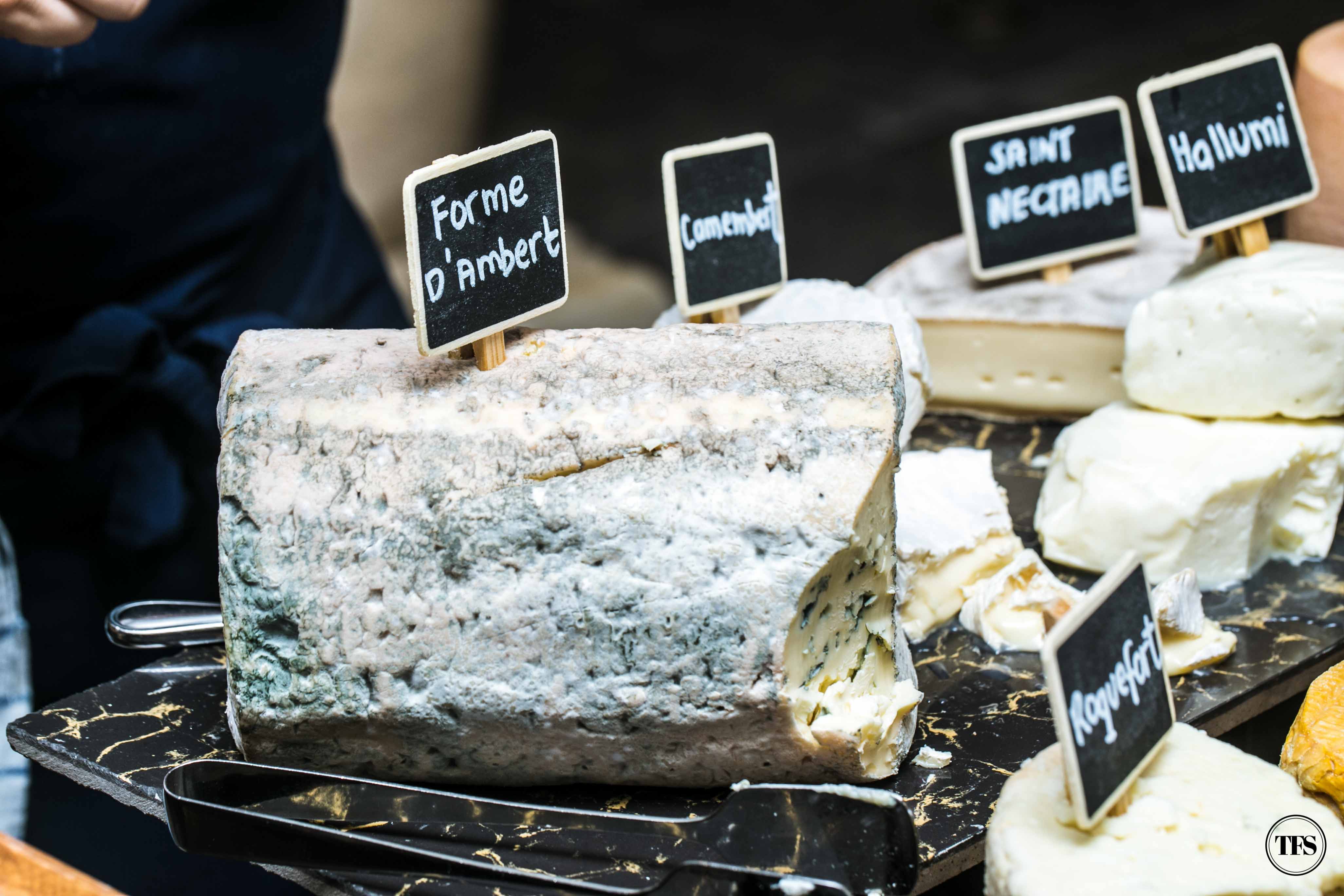 On the other side, there was a cheese feast O and I indulged in. Though among all the imported cheeses, our favorite was the local goat cheese with mangoes from Malagos, Davao!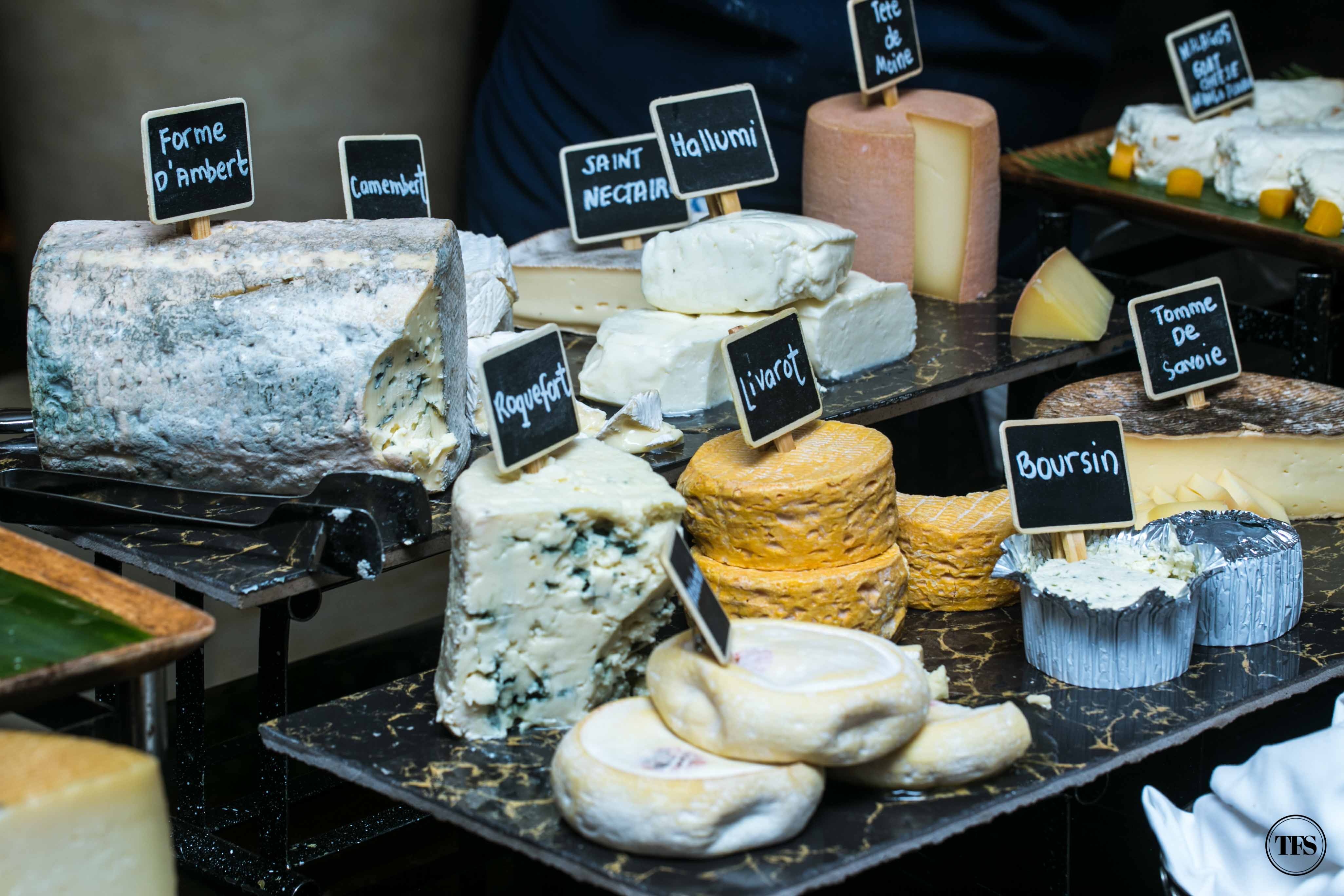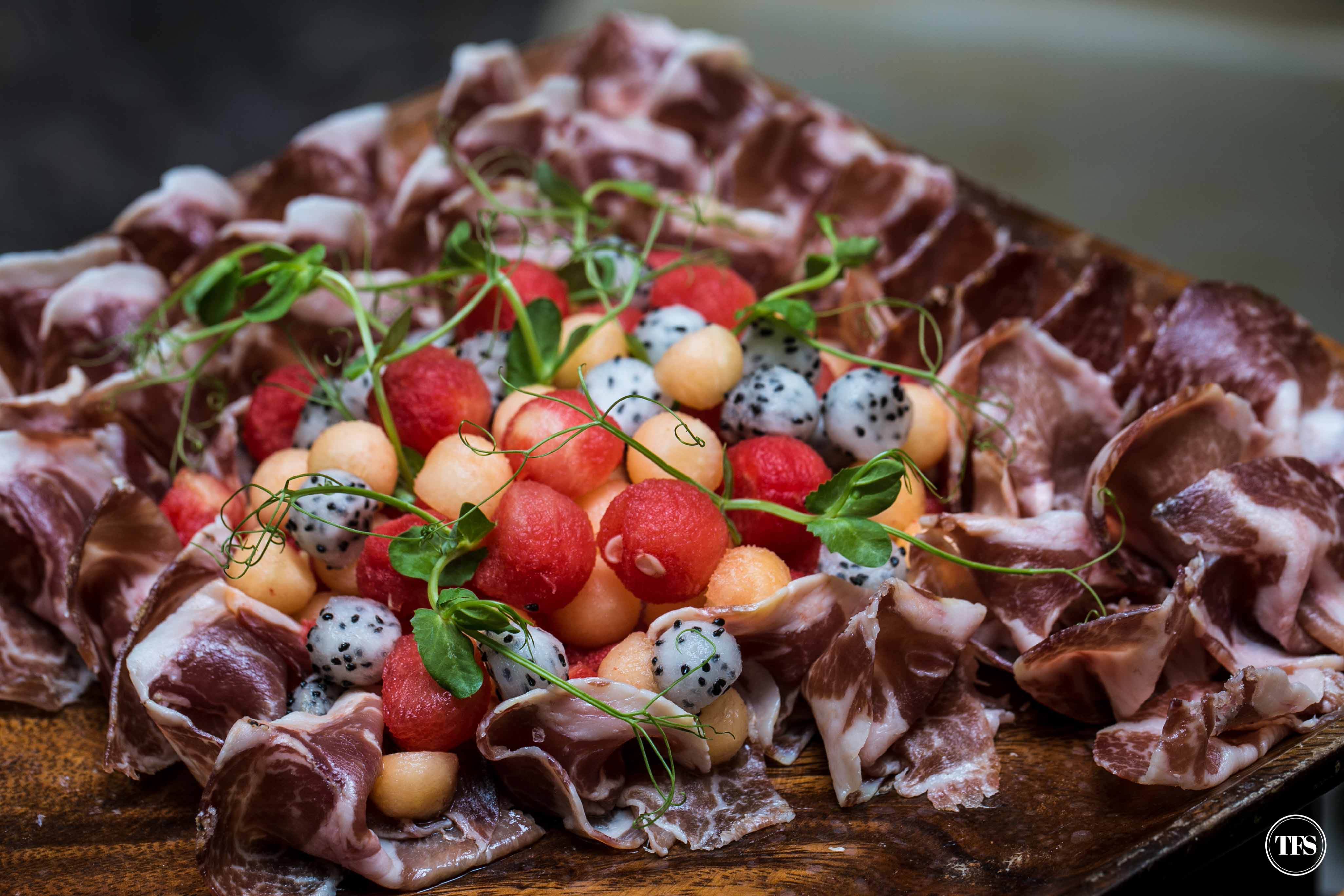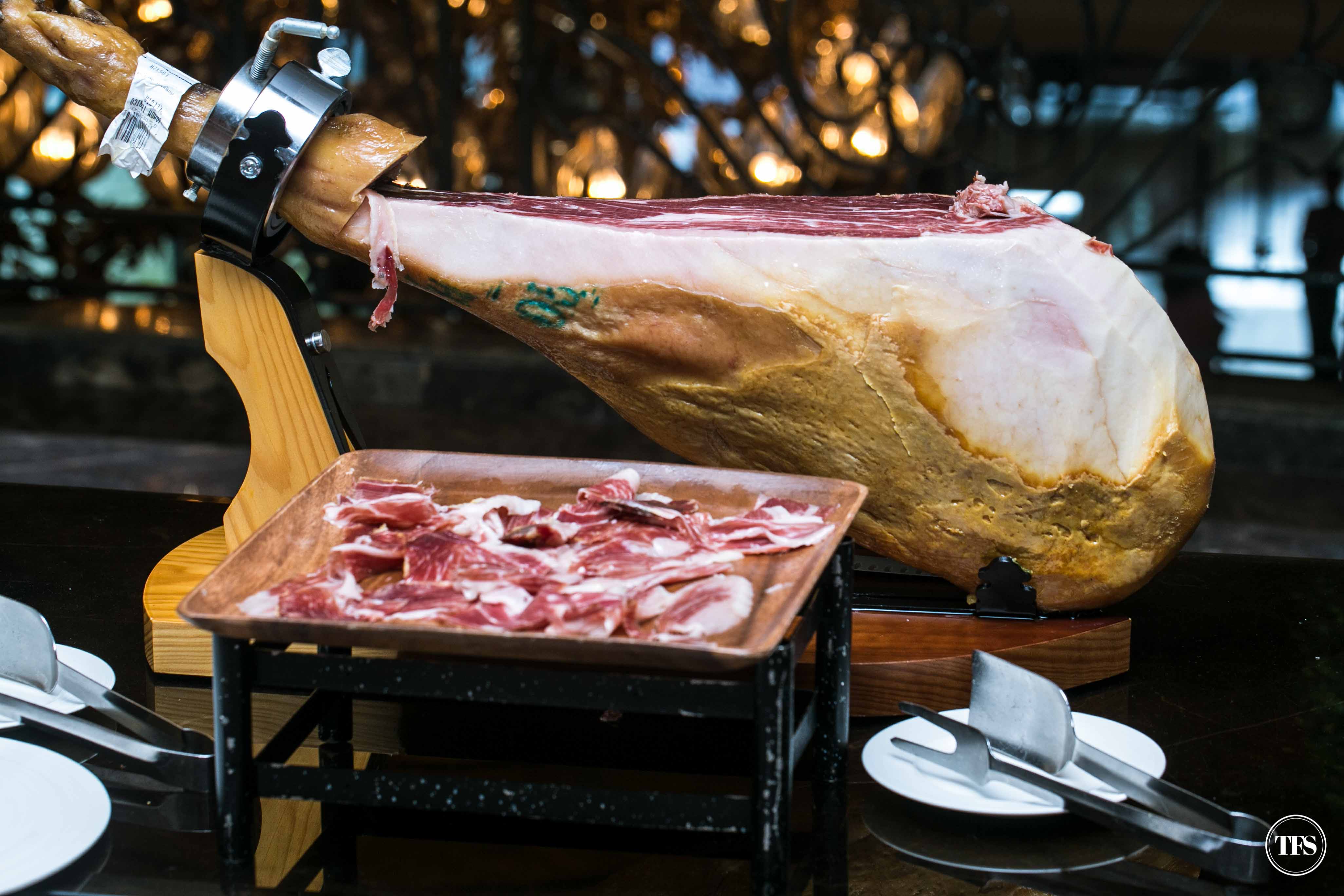 You say unlimited prosciutto, I say goodbye diet! Haha!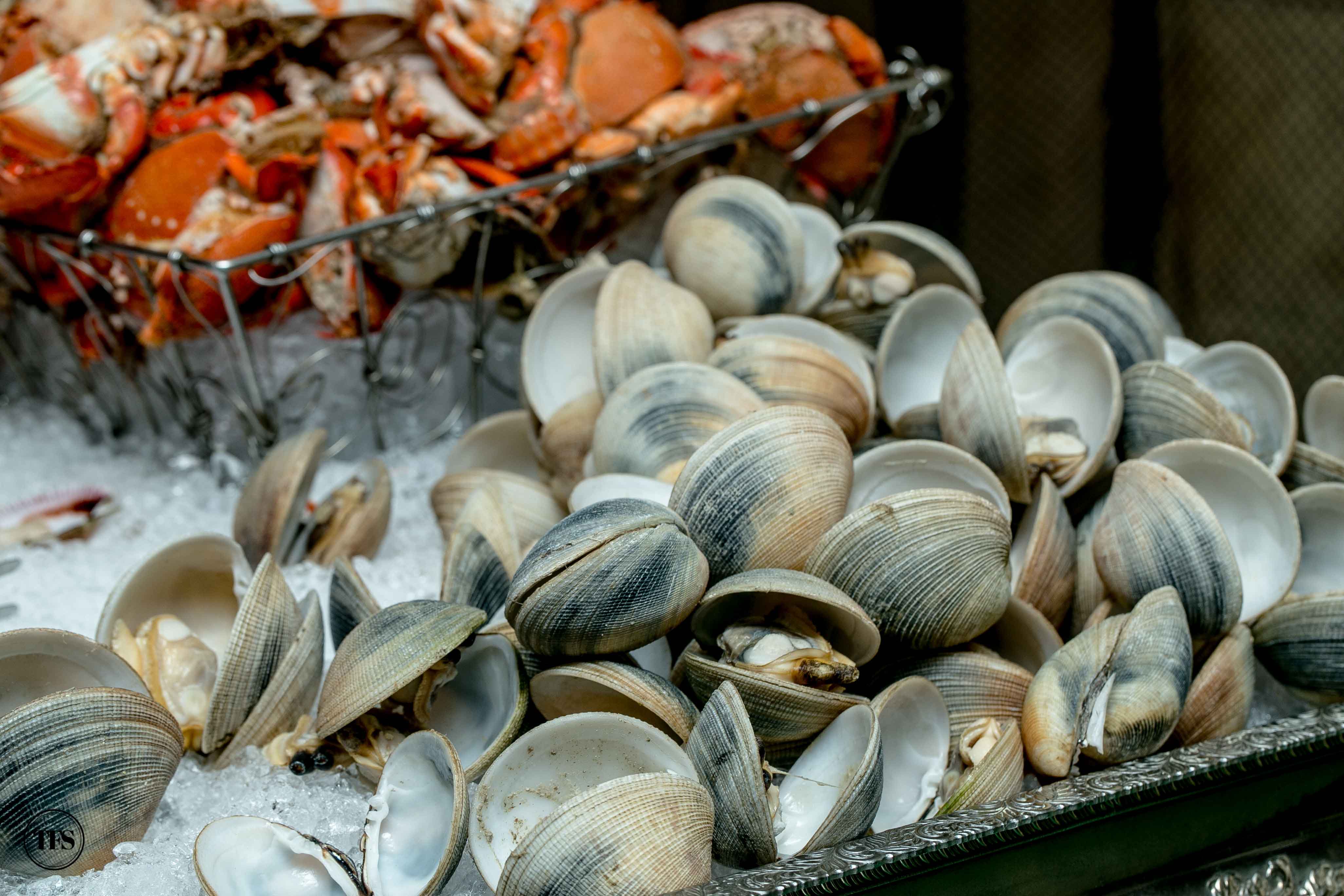 People swooned over to the seafood table when they saw fresh clams, crabs and lobsters displayed.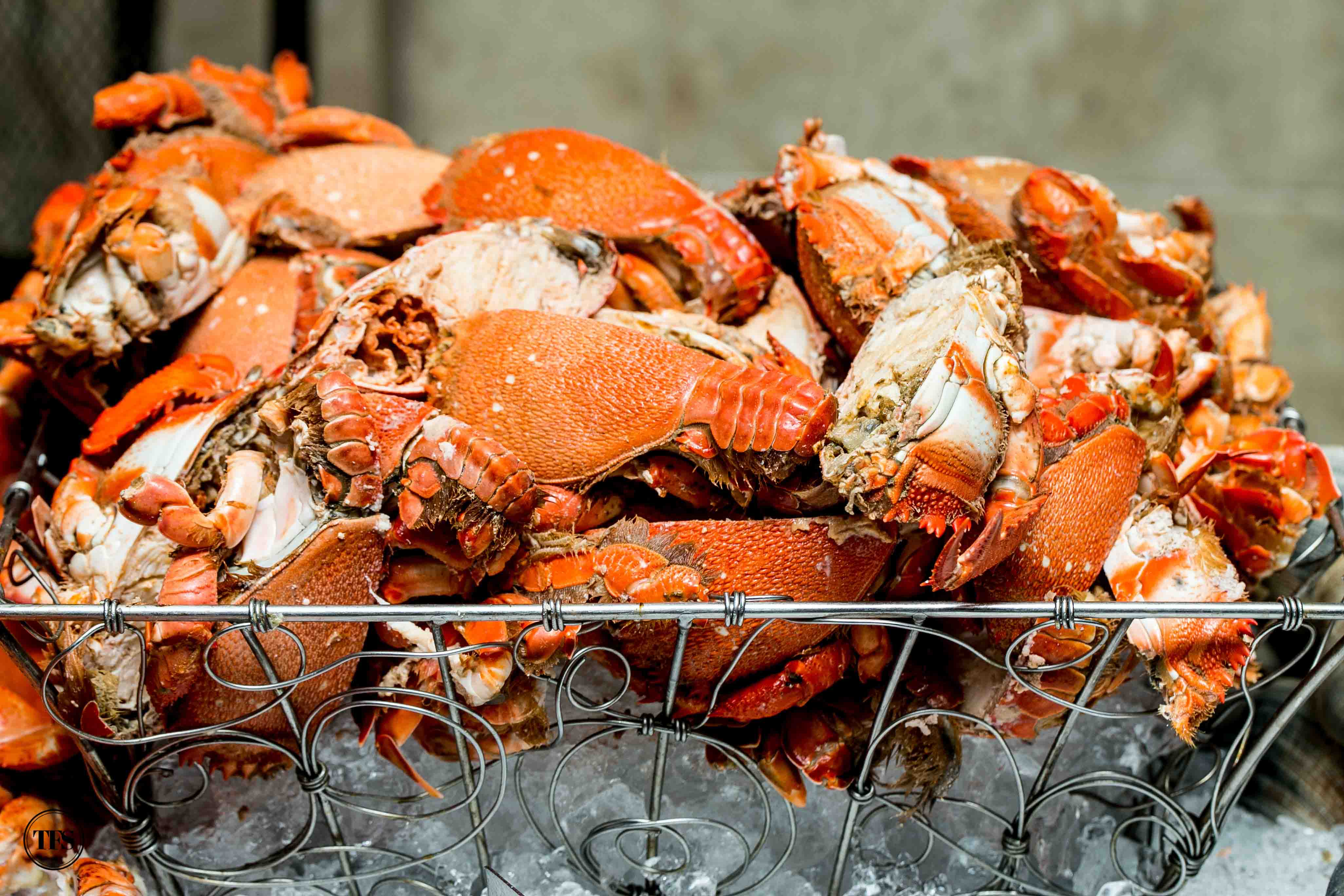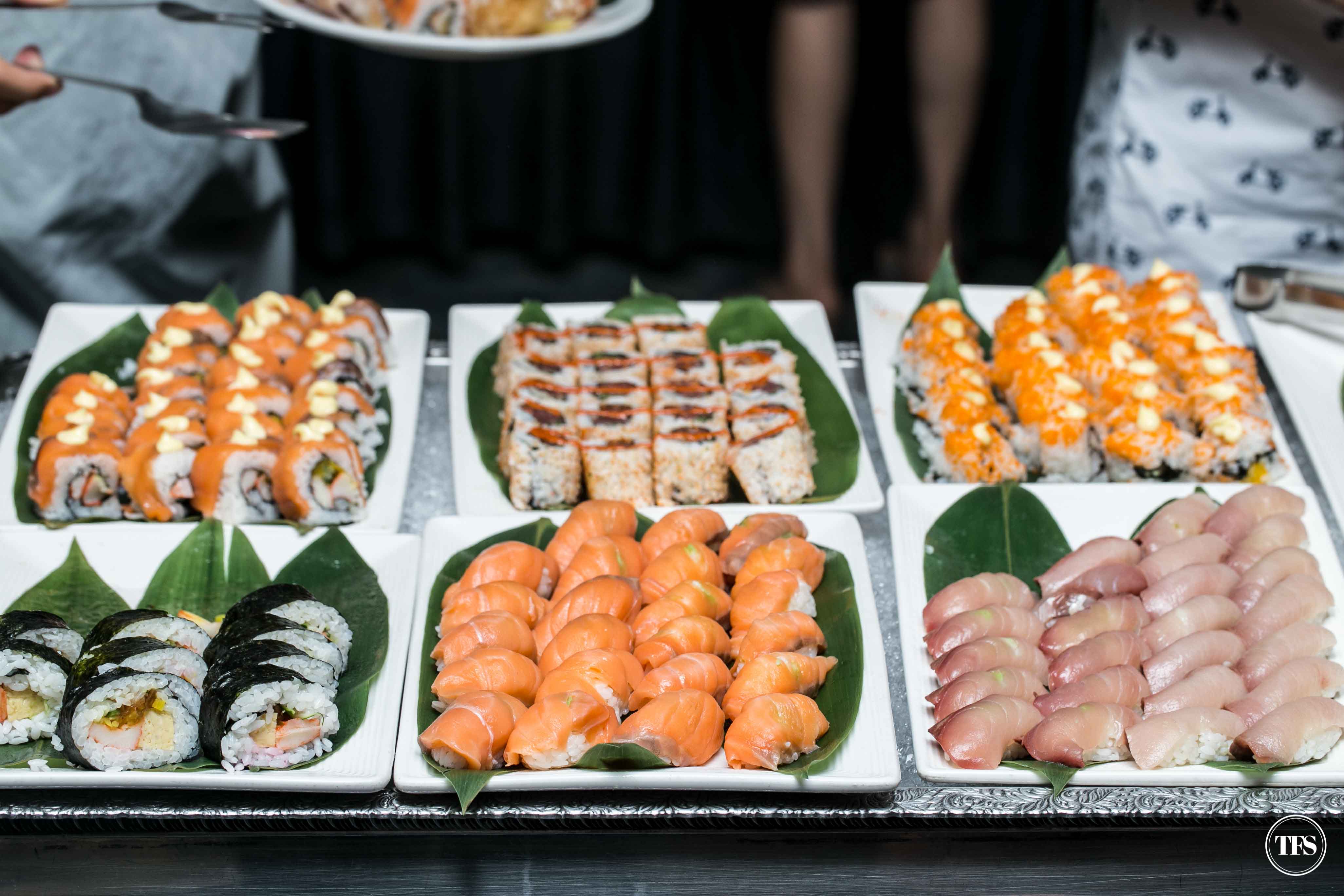 I can miss everything else but not Japanese food. My big plate was easily filled up with assorted sushi, fresh sashimi and maki prepared by Inagiku.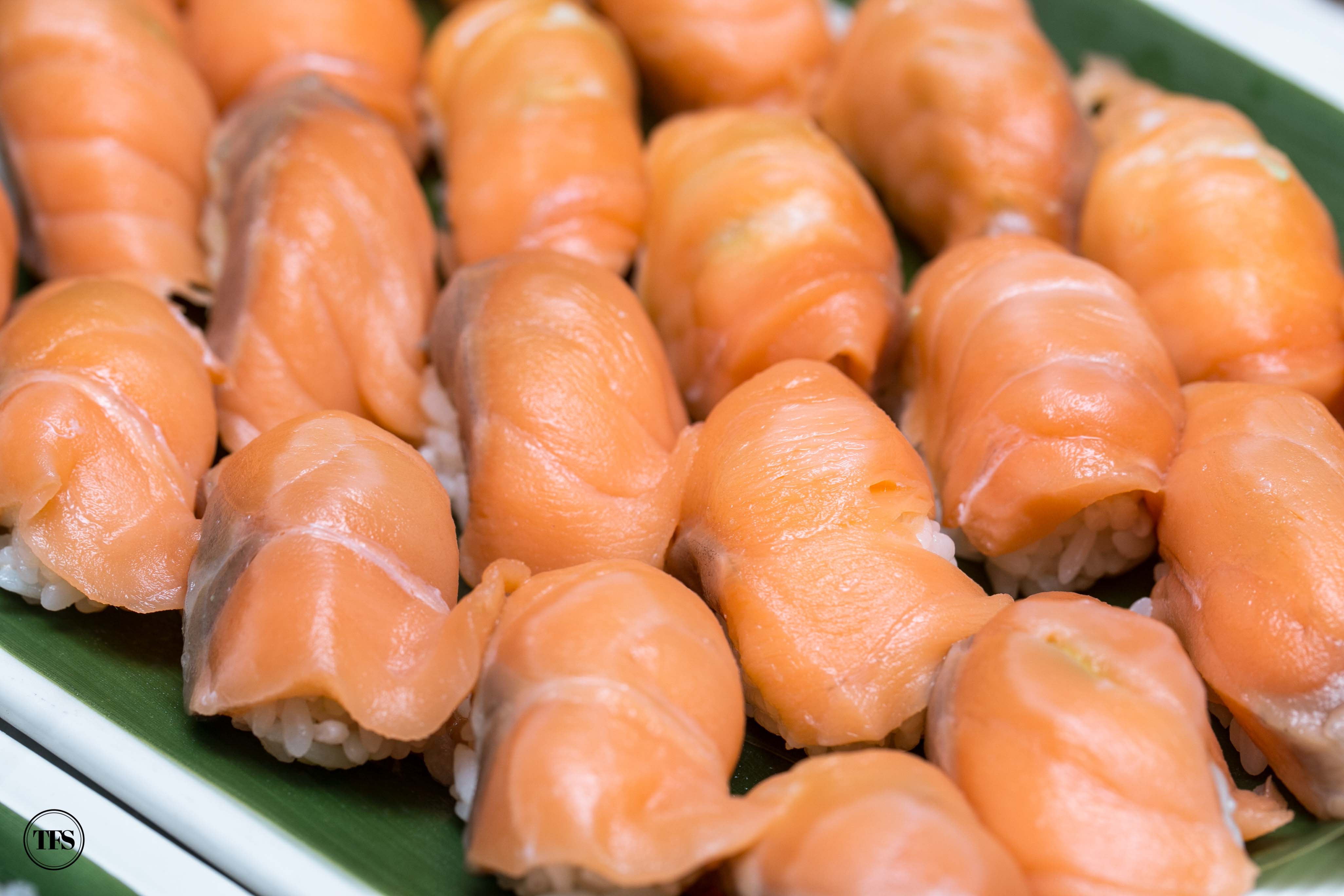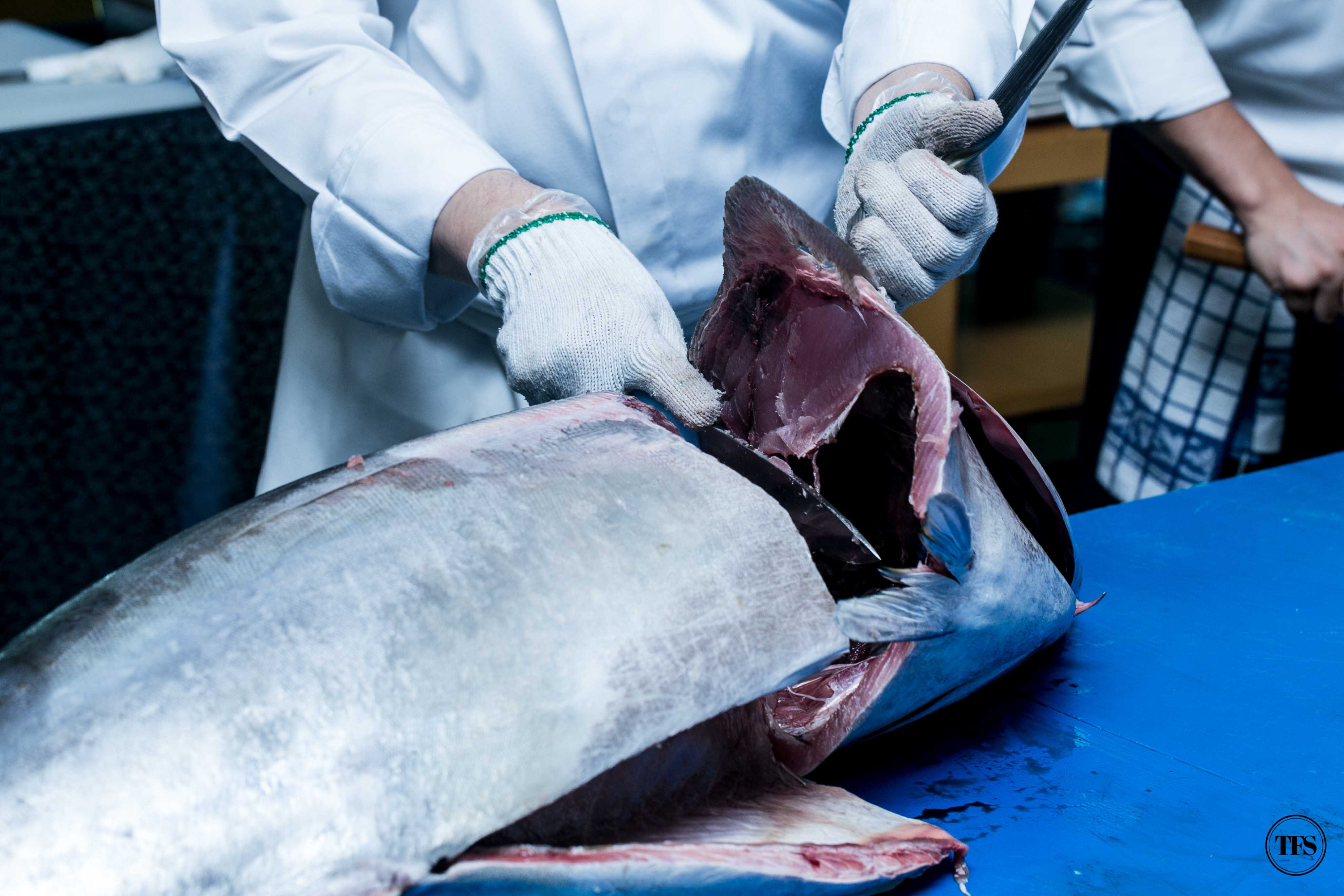 Tuna Sashimi was literally FRESH!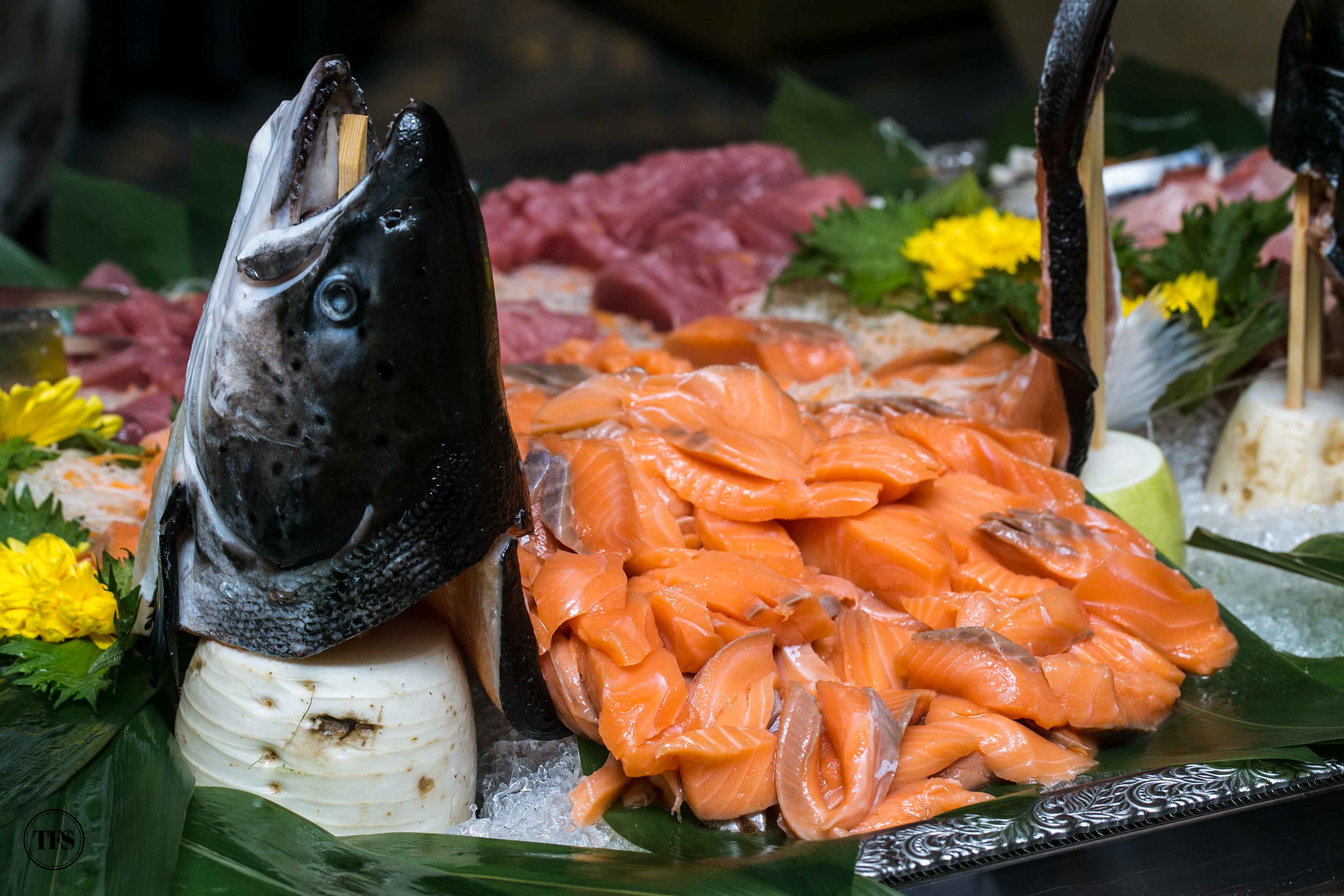 A must-have on my plate, salmon sashimi!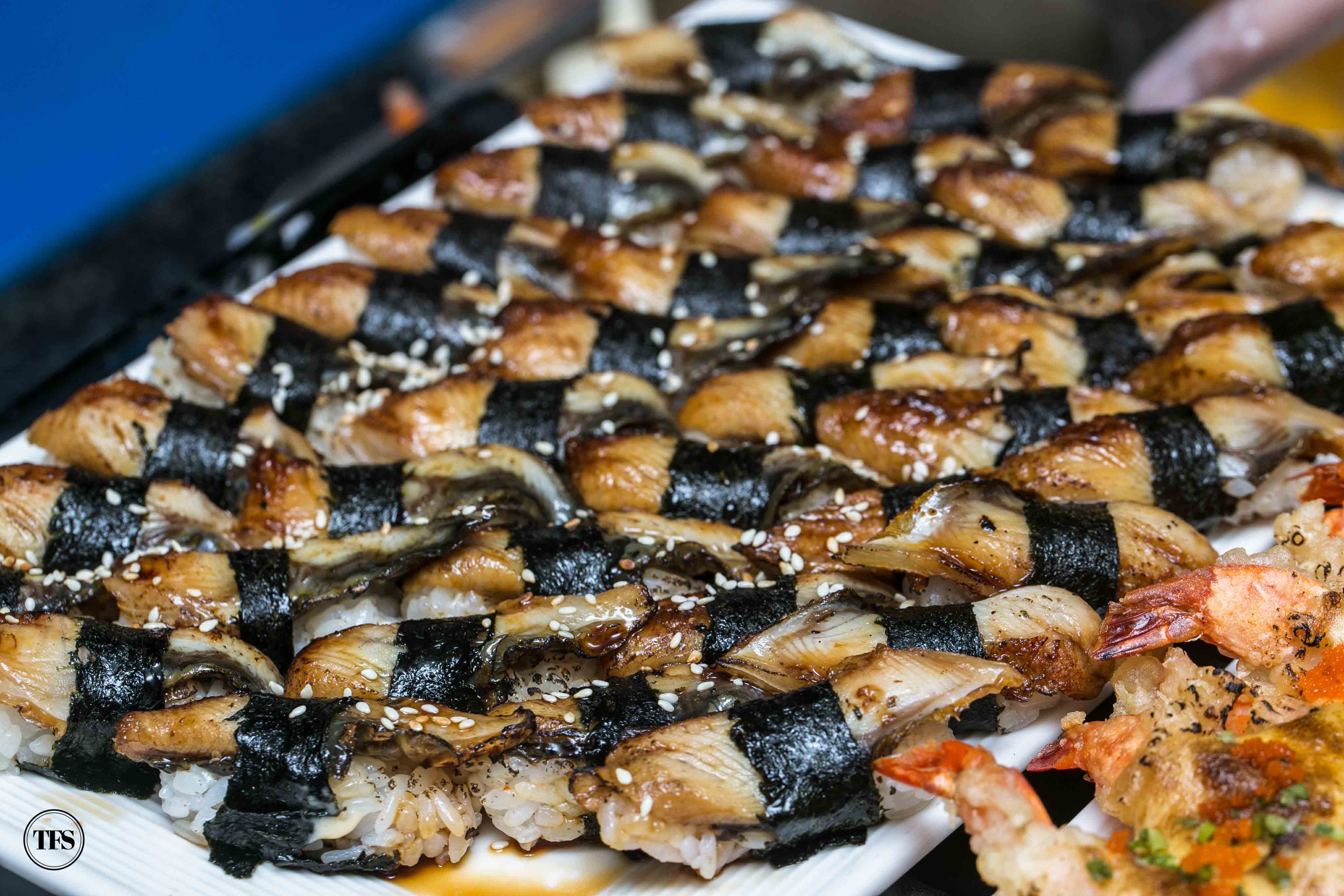 Fresh unagi sushi also called my attention beside ebi sushi with aburi sauce on top.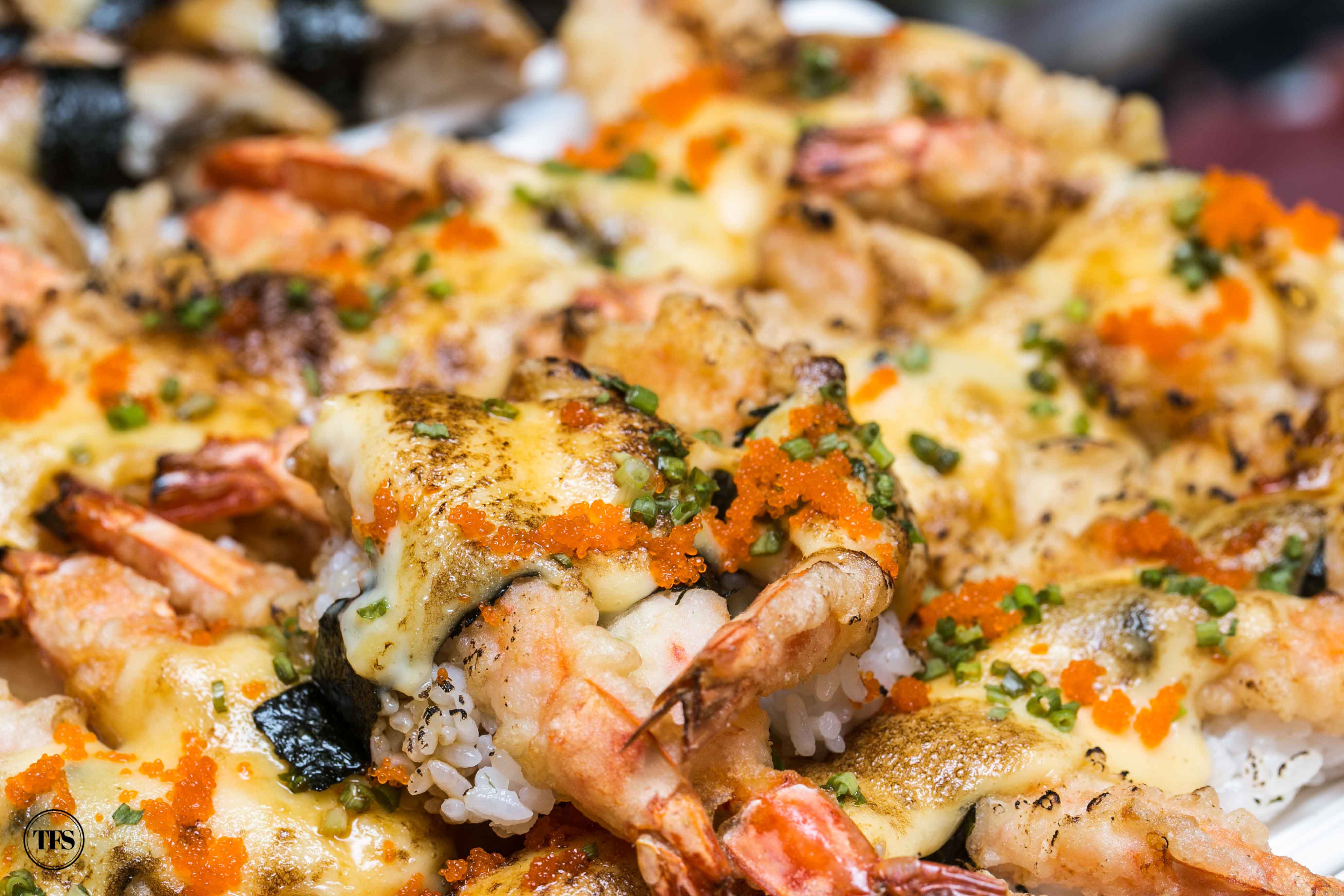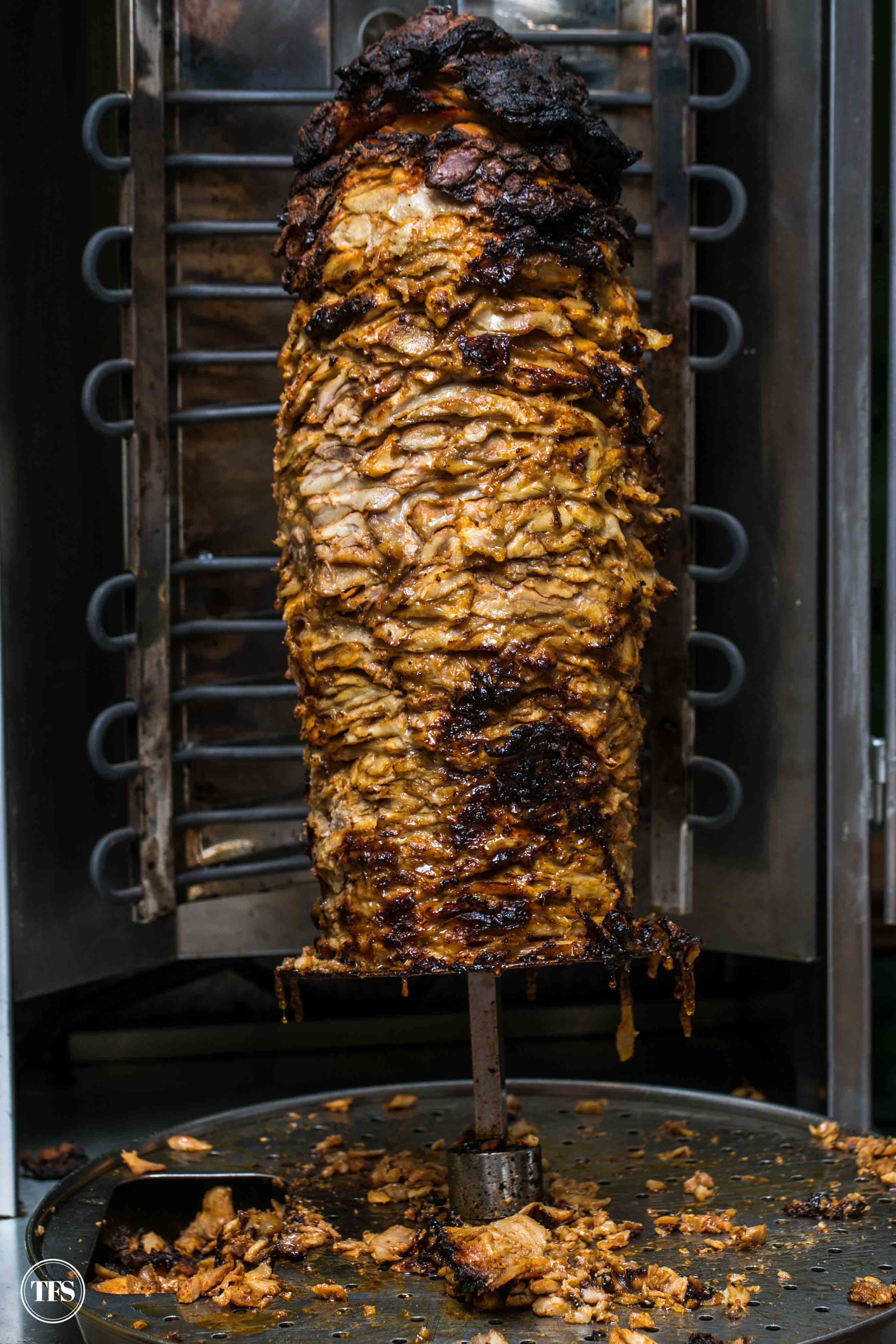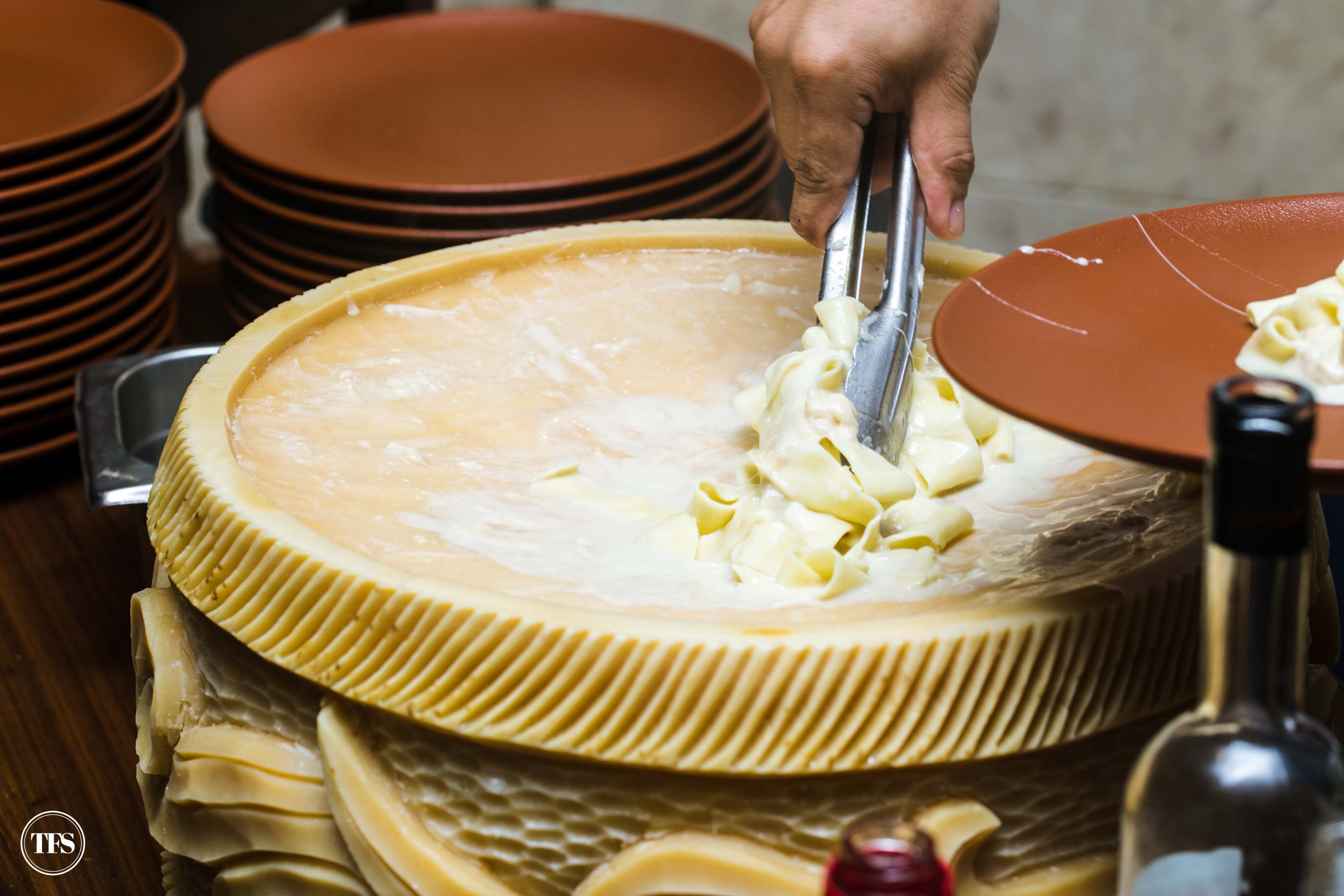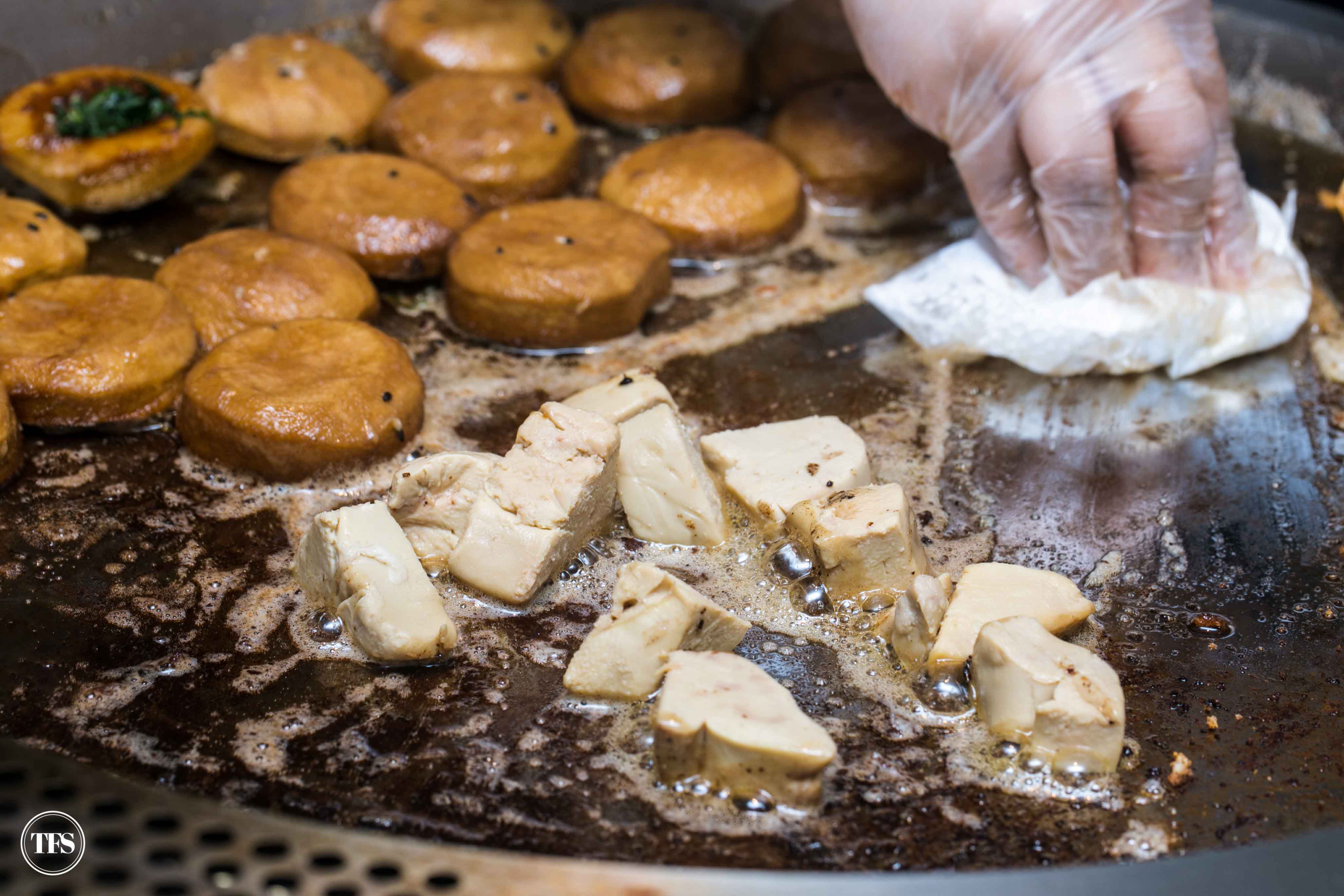 Right by the side of Sage Bespoke Grill, I smelled and saw these foie gras being cooked.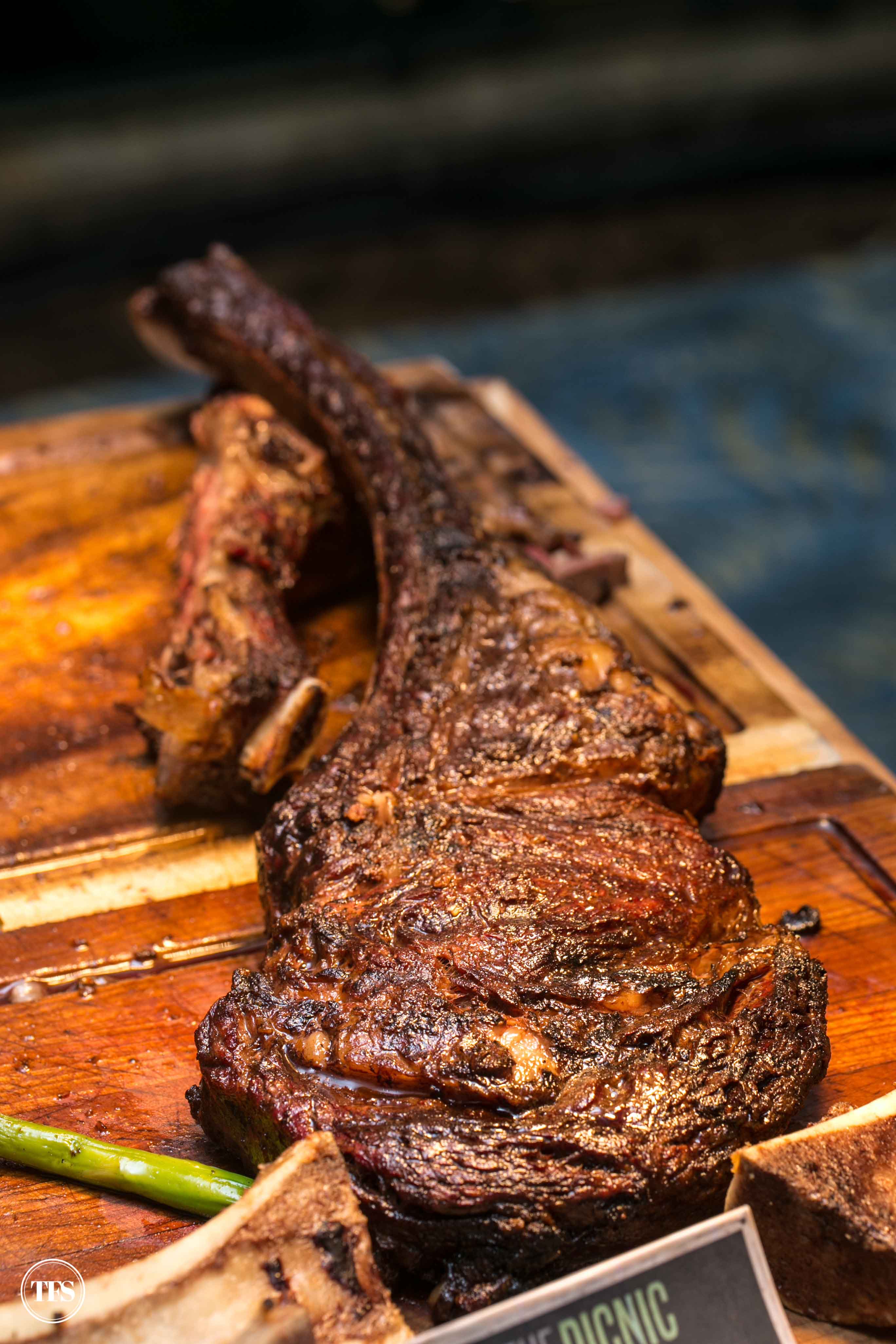 Name your meat fantasy, Sage answers to that! I craved for Tomahawk Steak and I got a slice of it with a slab of rib eye, glazed ham and beef brisket.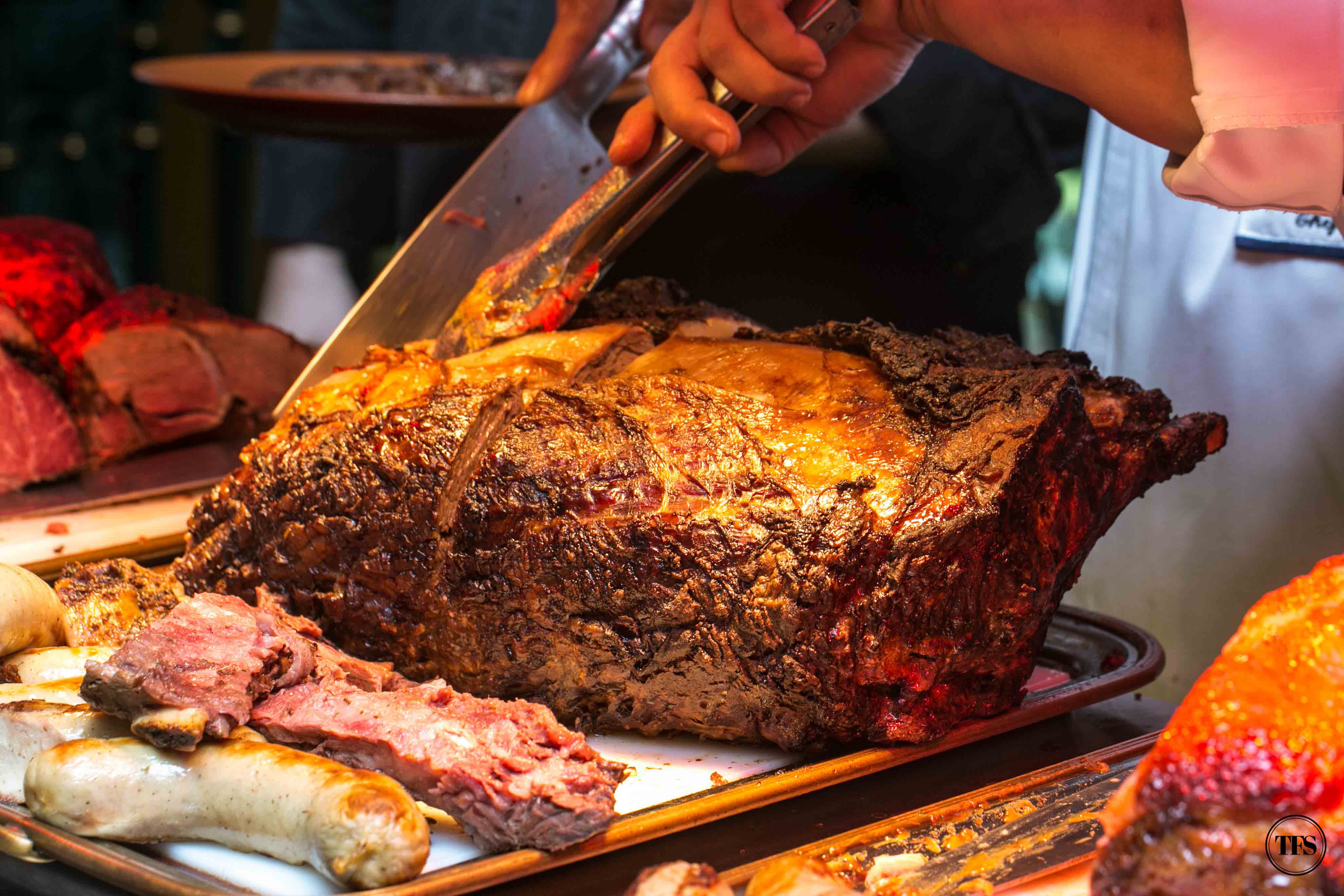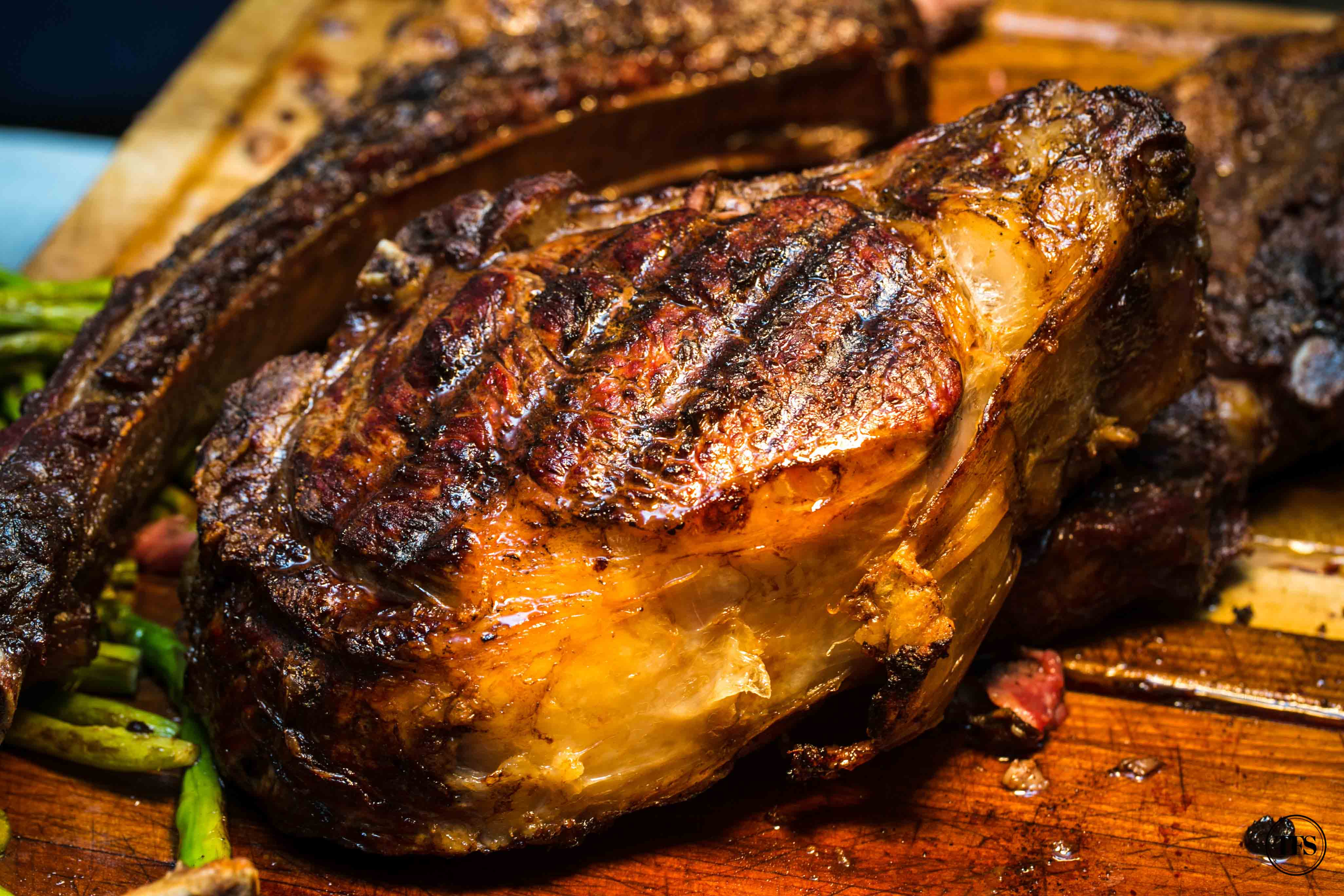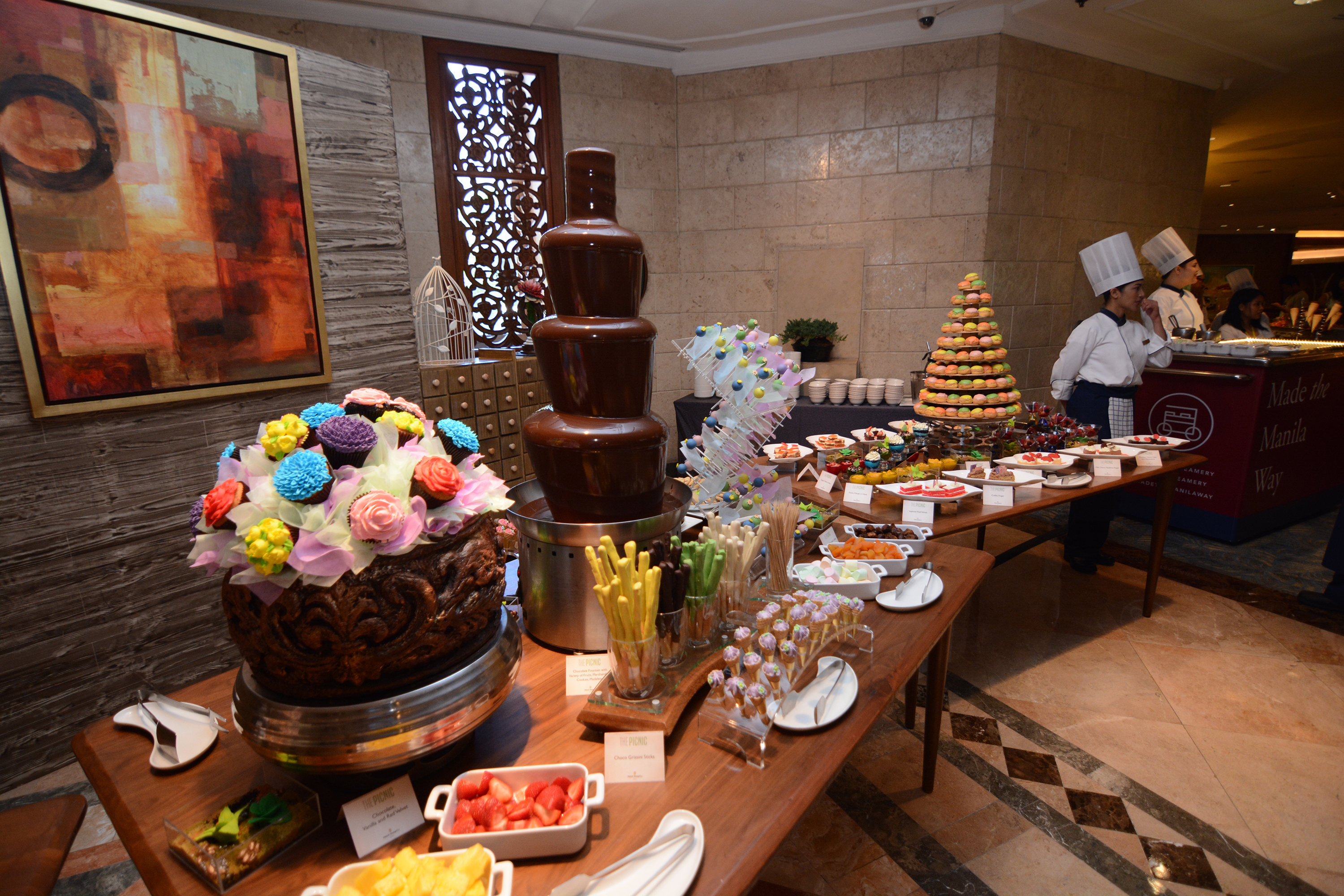 If you still have space in your bellies for dessert, you won't run out of choices as well! I couldn't keep up anymore so I only had scoops of gelato and sorbet on a bowl.
The Picnic at Makati Shangri-la's price begins at Php 2,800++ per person for a buffet with one free cocktail, 4,800++ with free flowing Moet et Chandon, and Php 14,888++ with free flowing Dom Perignon champagne.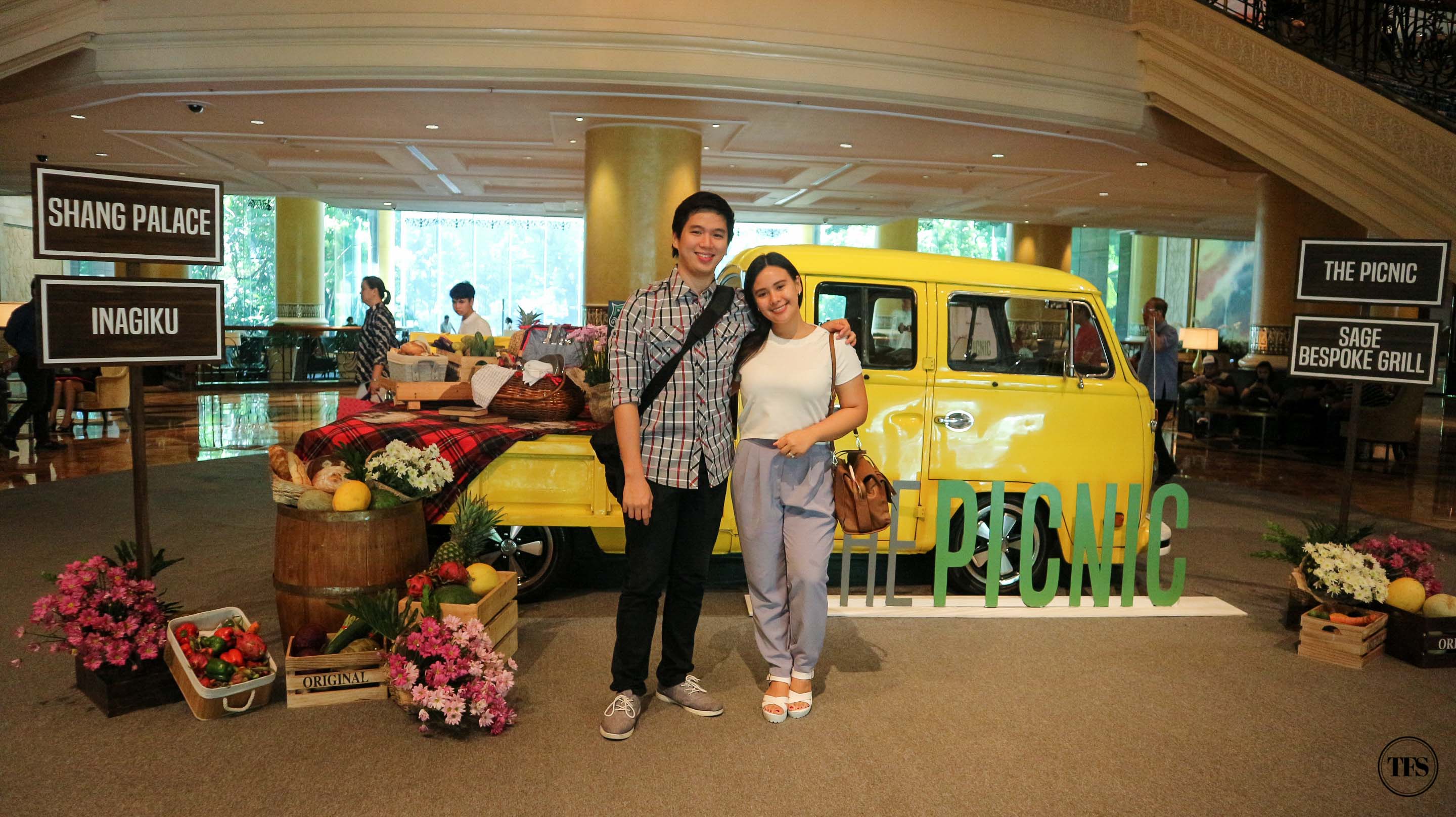 If you missed the first two volumes of The Picnic, better take note of these dates! This coming August 20 and November 19, 2017, The Picnic will be back! Now don't miss your chance to experience this gastronomic affair.
Follow Makati Shangri-la's social media pages for more updates.
What do you think of The Picnic at Makati Shangri-la?
Share with me your thoughts!
Stay updated and Subscribe to The Food Scout for Free!
Pray, Eat and Love.
Cheers,
The Food Scout
---
Location: Ayala Avenue corner Makati Avenue, Makati, Metro Manila, Philippines
Website: http://www.shangri-la.com/manila/makatishangrila/
Facebook:  https://www.facebook.com/MakatiShangrila