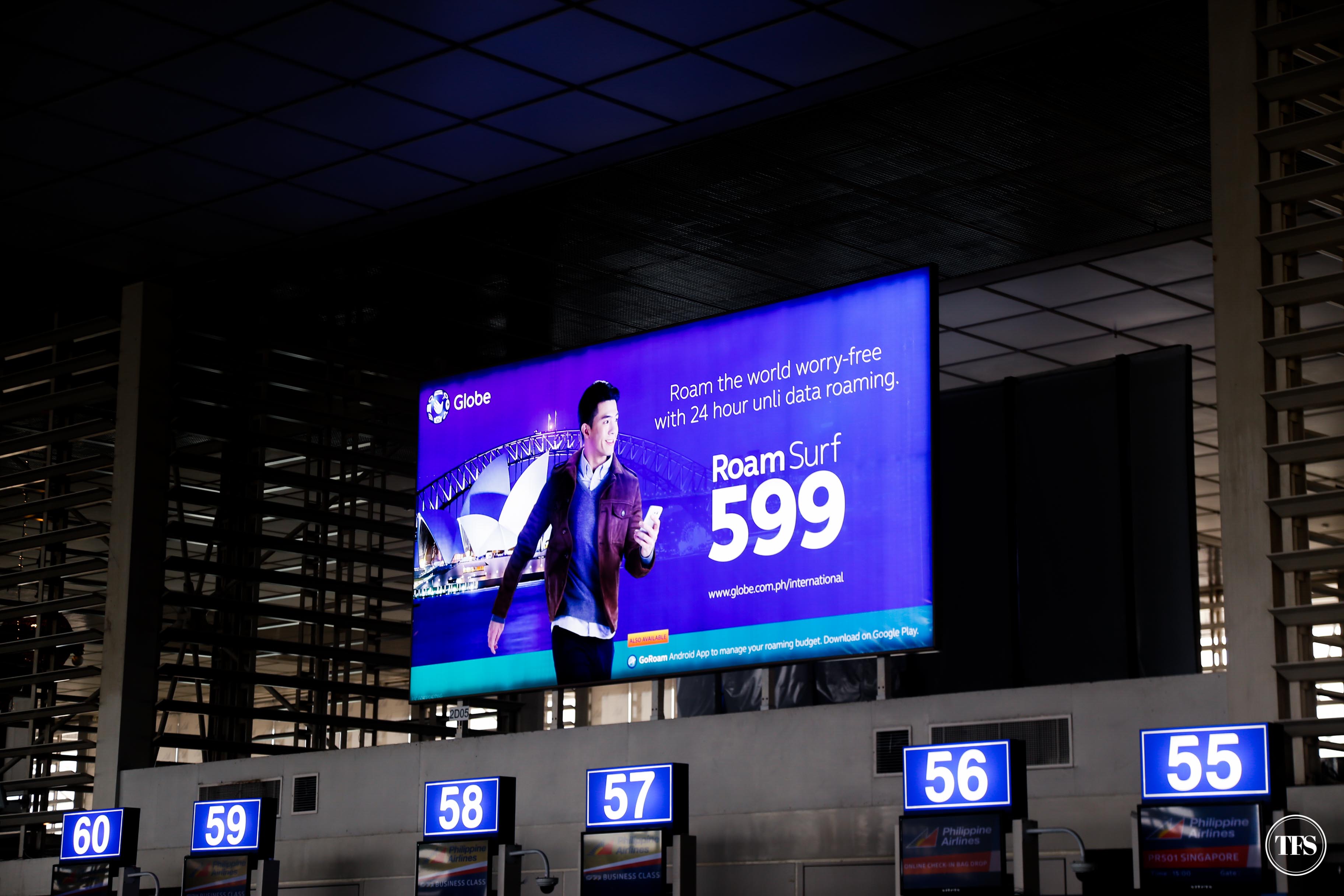 Off I went to Japan with the same people I love to travel with, my family. The only difference this time, I'm married and staying in a separate room with O. Yesss! Freedom is now forever! Haha! This is what you call "adulting" for real.
Anyways. As I was checking-in at one of the counters in Terminal 2, which is basically all Philippine Airlines, I saw the Globe ad. It reminded me that I needed roaming for our 8-day trip in Japan! P599 per day for unlimited internet using the same number. Not bad at all! I've done my research and saw the big need for internet, especially Google Maps, when you're in Japan. There isn't any Uber in Osaka so we had to take the train, if not most of the time, all the time! Taxi is quite expensive so we gotta skip that option. Though if you let mom decide, she'll probably choose the fastest and easiest way, no matter how much that is. Haha!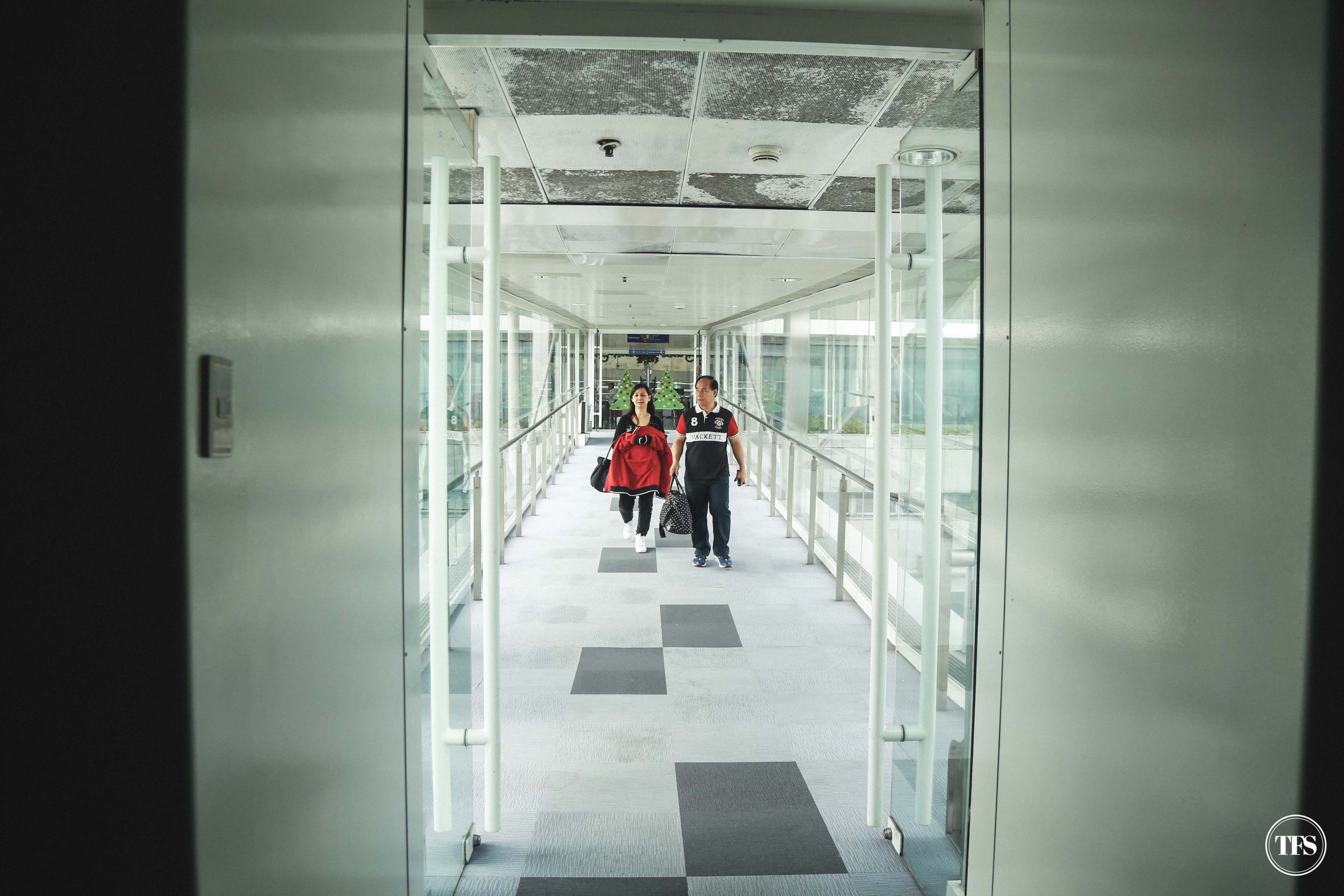 We rode our family's favorite airlines, our flag carrier Philippine Airlines. It's always a breeze flying with PAL. The food isn't that spectacular but it's good enough to keep our stomachs full.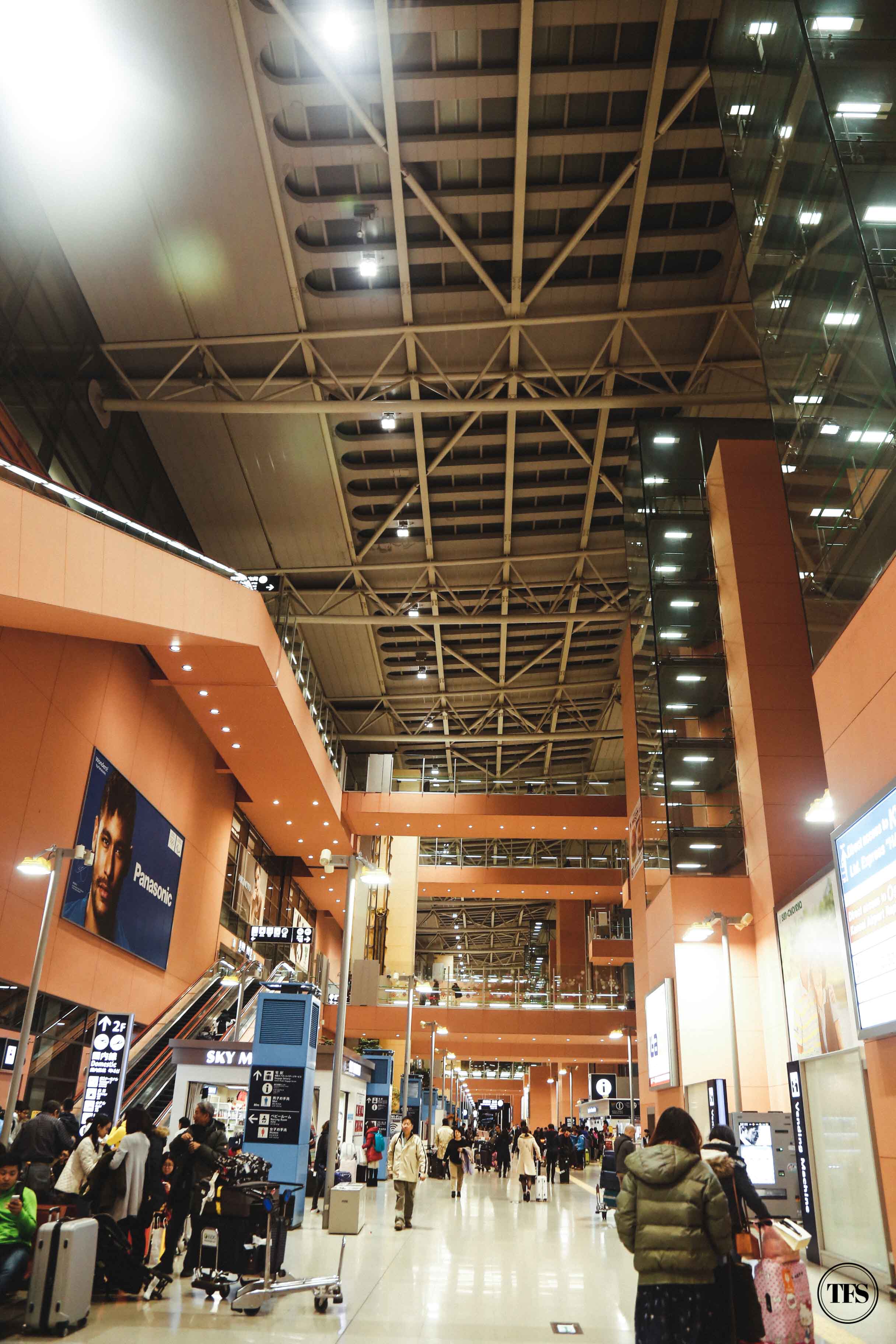 And then after 4 hours of eating and watching a film in the plane, we finally landed Kansai International Airport! YAY!!!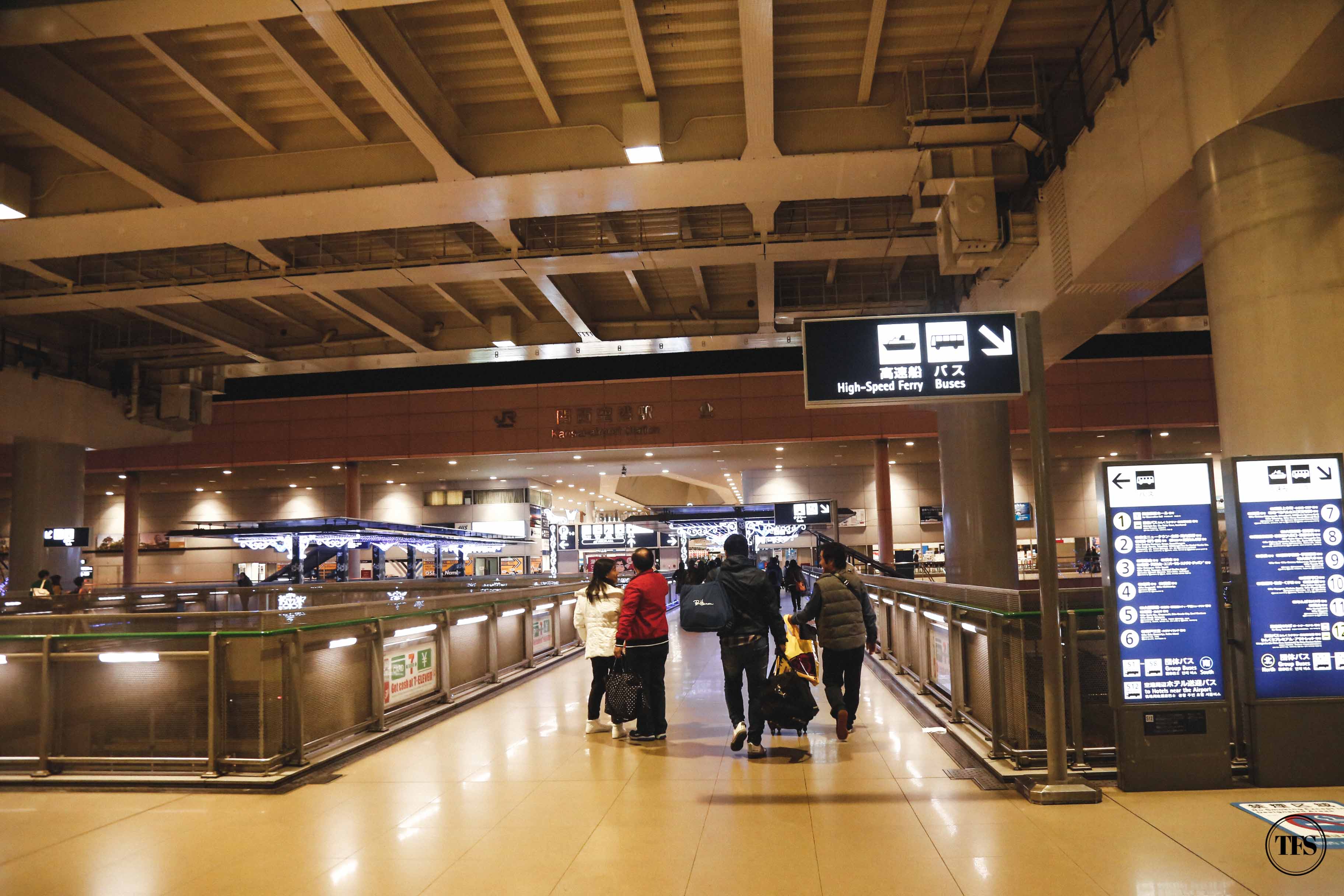 The airport is conveniently connected to the train station. We didn't have to go out and walk while it was freezing out there. FYI. This was winter season you guys. We had to bring out our jackets as soon as we picked up our luggage.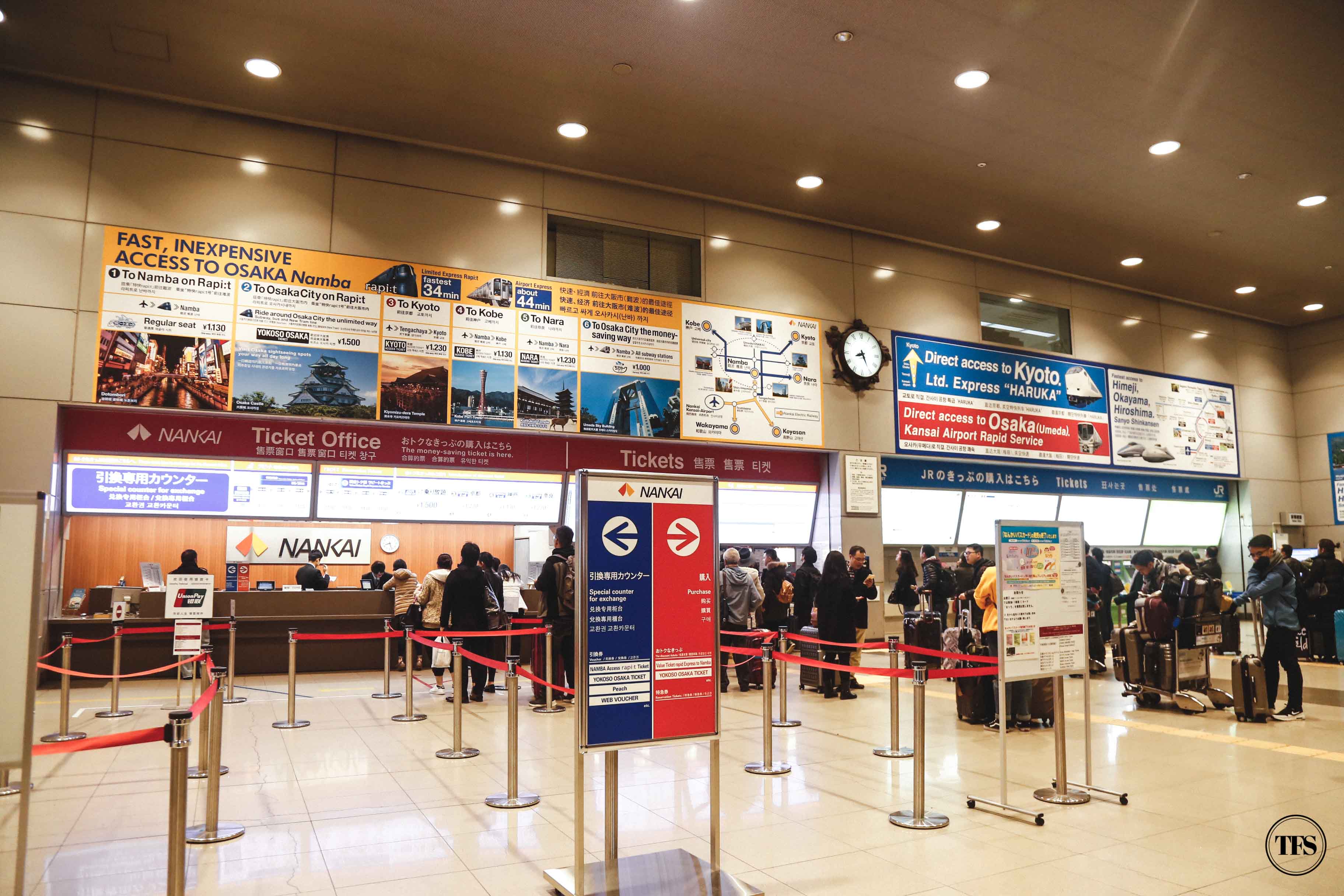 Here's our first encounter with Osaka's train ticket booth. I tell you, the train system is a headache! Apparently, there are different kinds of trains you could take just to get to your destination. There's the Local train, Rapid train, Express train, Limited Express train and Super Express train. I think I needed a month to master which is which. Or wait. Maybe more than a month to do so! Haha!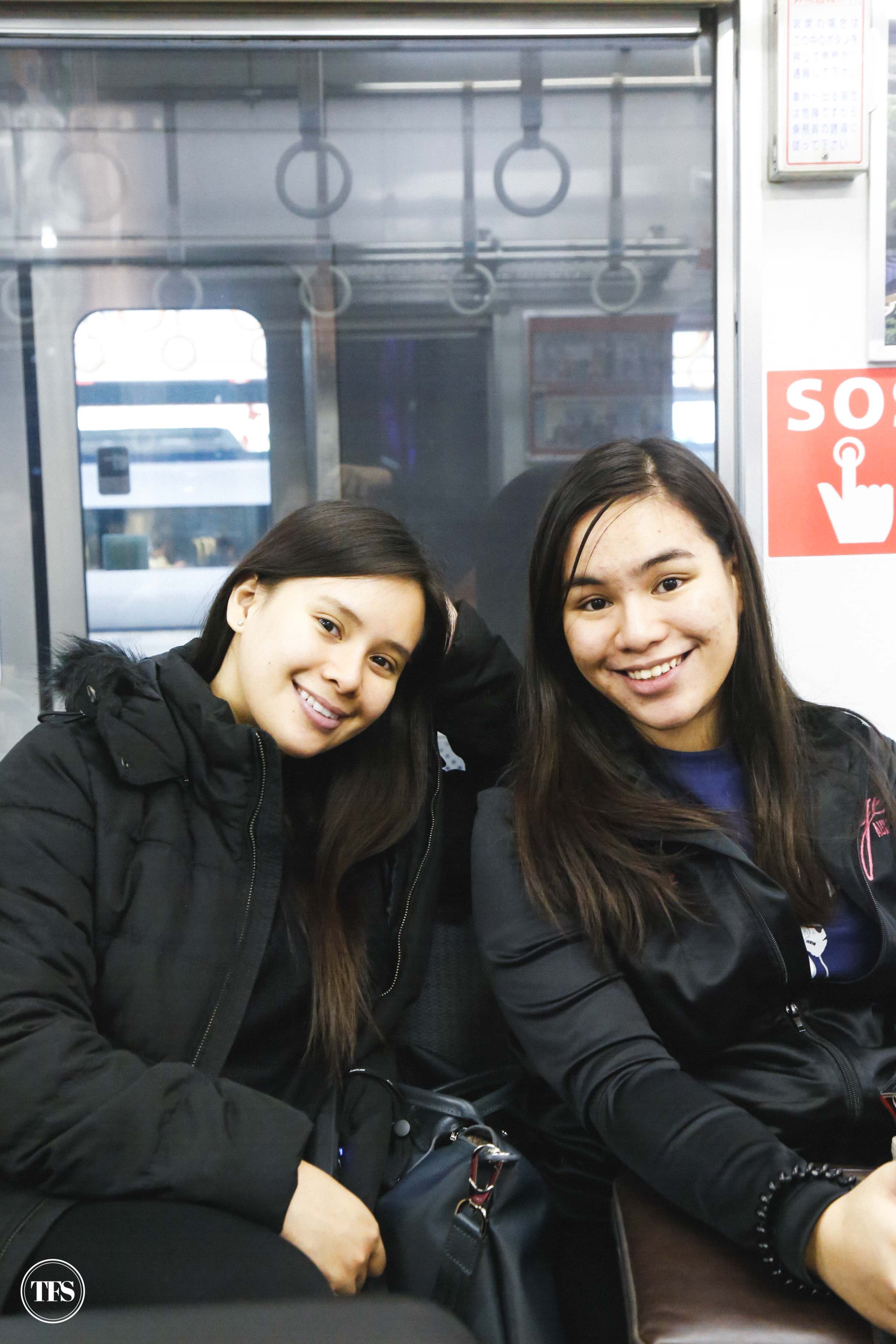 The good news, we were able to catch a train to our destination, Namba! The bad news, mom bought one of the priciest and fastest train to Namba, that was the Limited Express I think. However, when we were about to ride the train, we rushed to whatever train was going to Namba. Sadly, we rode the cheaper and slower train, that included extra stops. OUCH!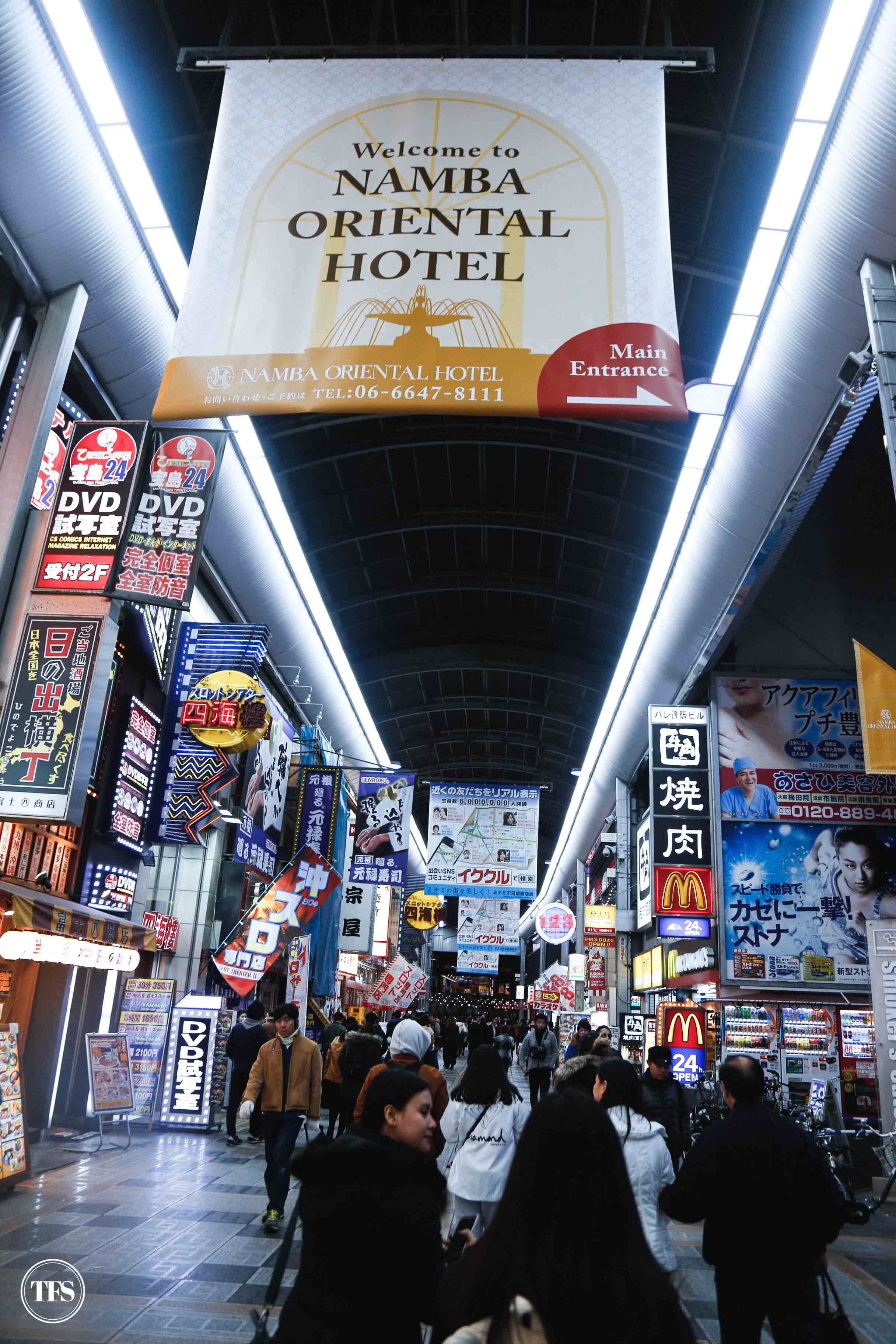 In the middle of all the busy life of Namba, we found our hotel, Namba Oriental Hotel! Immediately when I saw where our hotel is located, I fell in love with it. Perfect choice when you're in Osaka! It's where you want to be. Near all the must-visit restaurants and shopping streets – Kuromon Ichiba Market, Shinsaibashi Shopping Arcade, Dohtonbori, etc. Straight from your hotel room to the fun life of Osaka. I love it!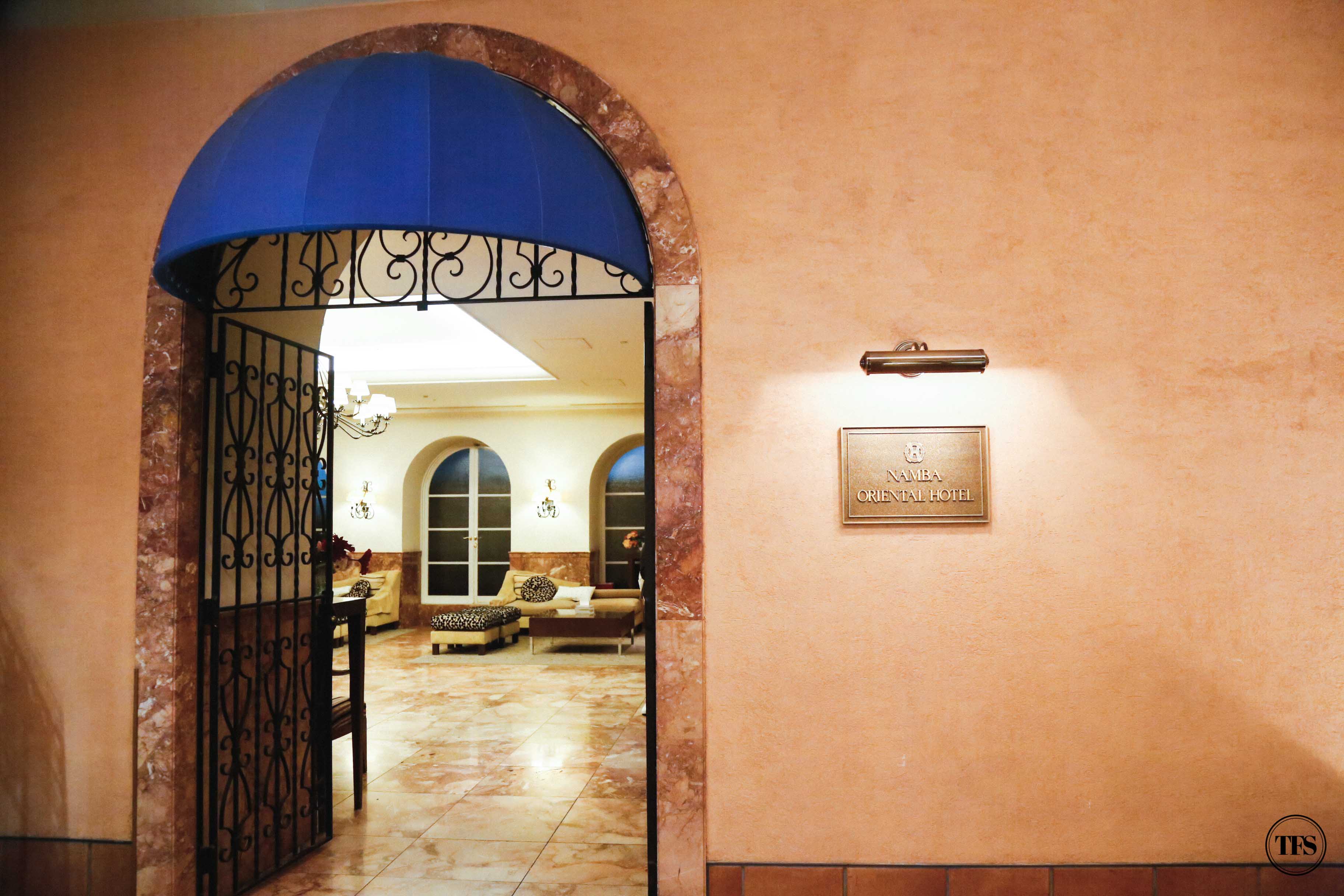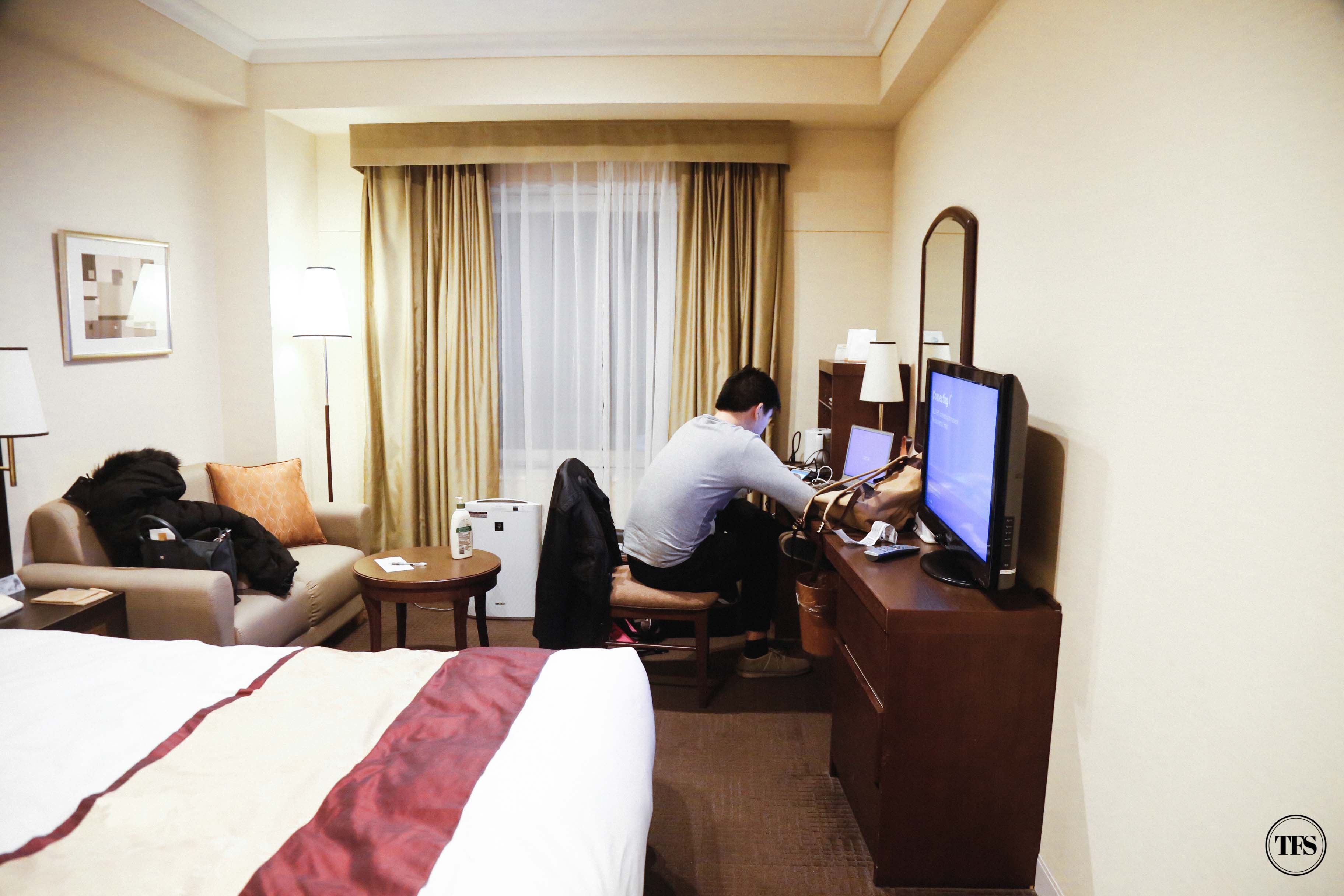 We've been warned that the rooms are not so spacious in Osaka. Totally fine with it since we're just two in the room.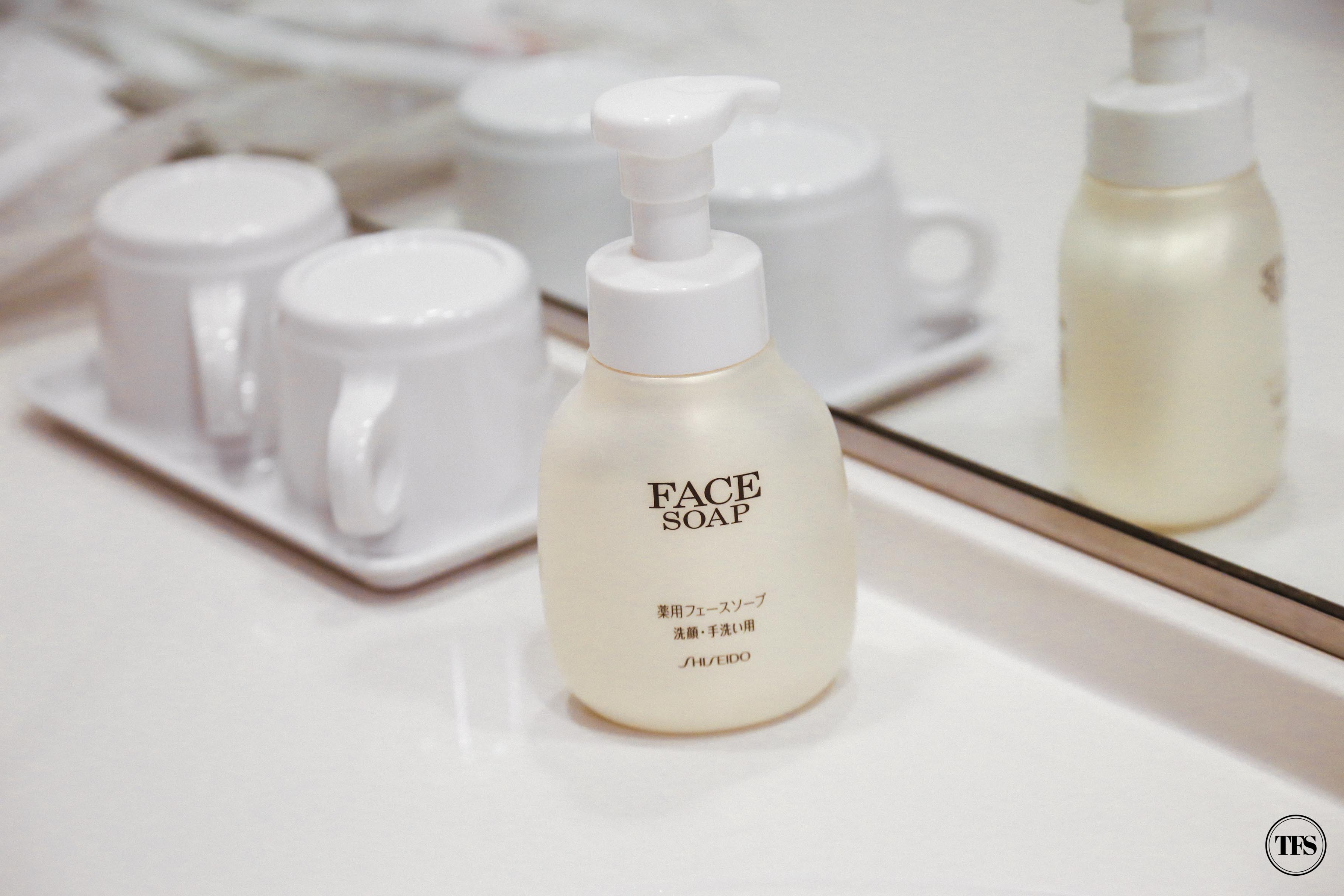 Did I tell you that aside from Japanese food, I love Japanese beauty products? They're heaven sent for Asian skin! So now you know my little obsession. Haha! I geeked out when I saw a foam bottle pump of Shiseido Face Soap in our bathroom!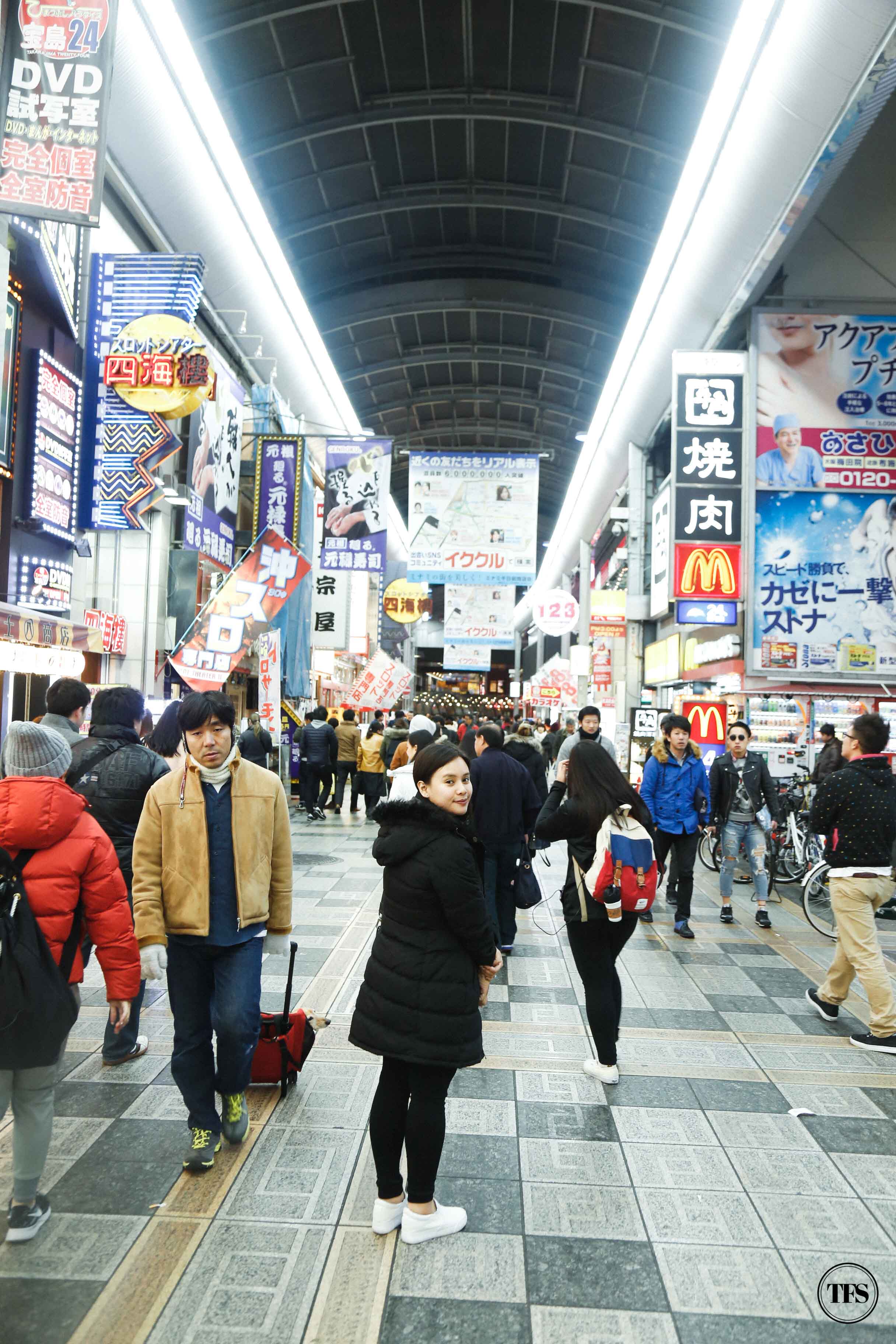 It didn't take long for us to fix our things in the room because we were all starving for Japanese food! It was already 10:30 in the evening and most of the restaurants were closing. I heard stomachs complaining from a distance so we didn't want to walk too far just to search for restaurants. Haha! (Ganyan talaga pag gutom!) Whichever was open and could accommodate our family of five, that was already fine for us to settle in.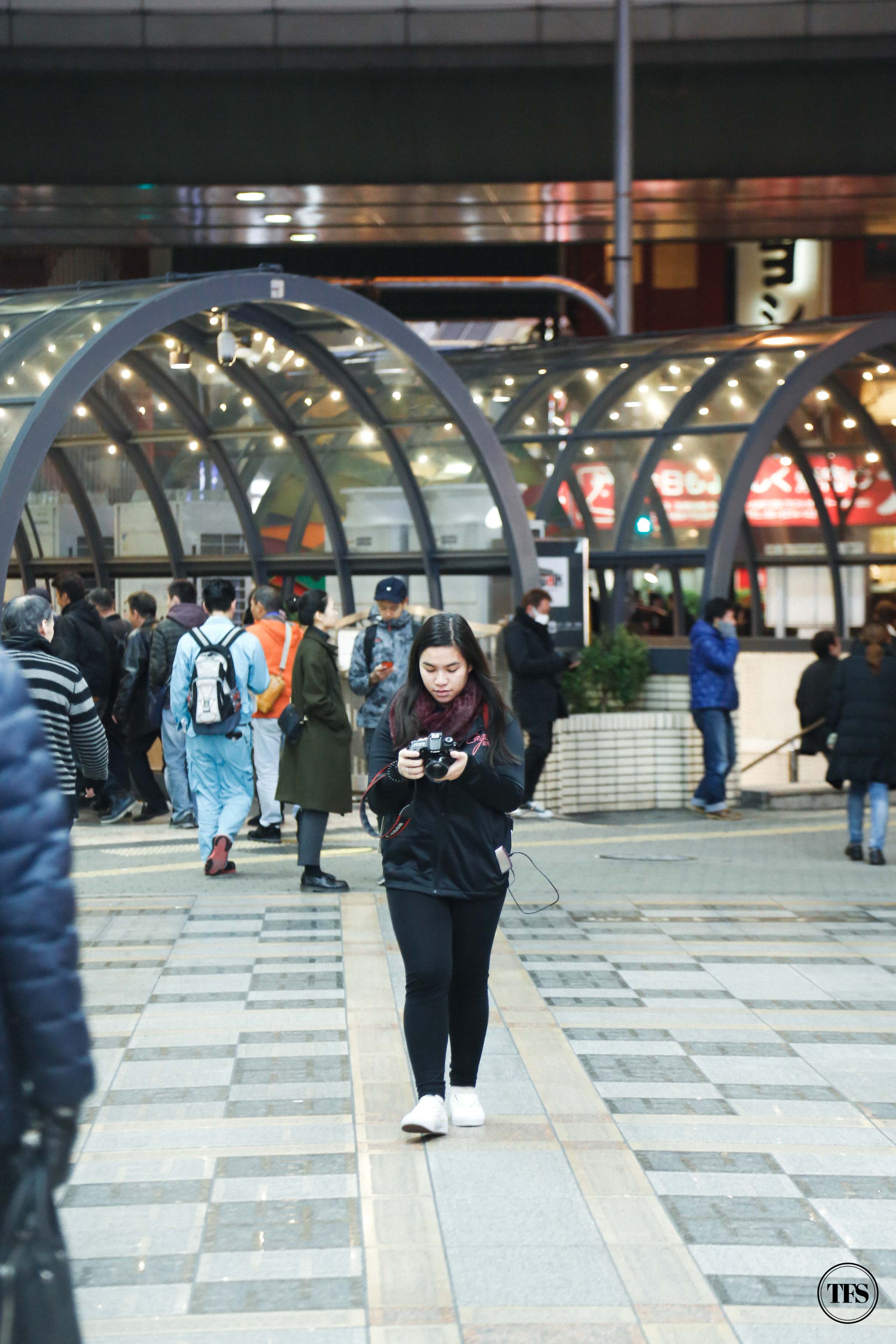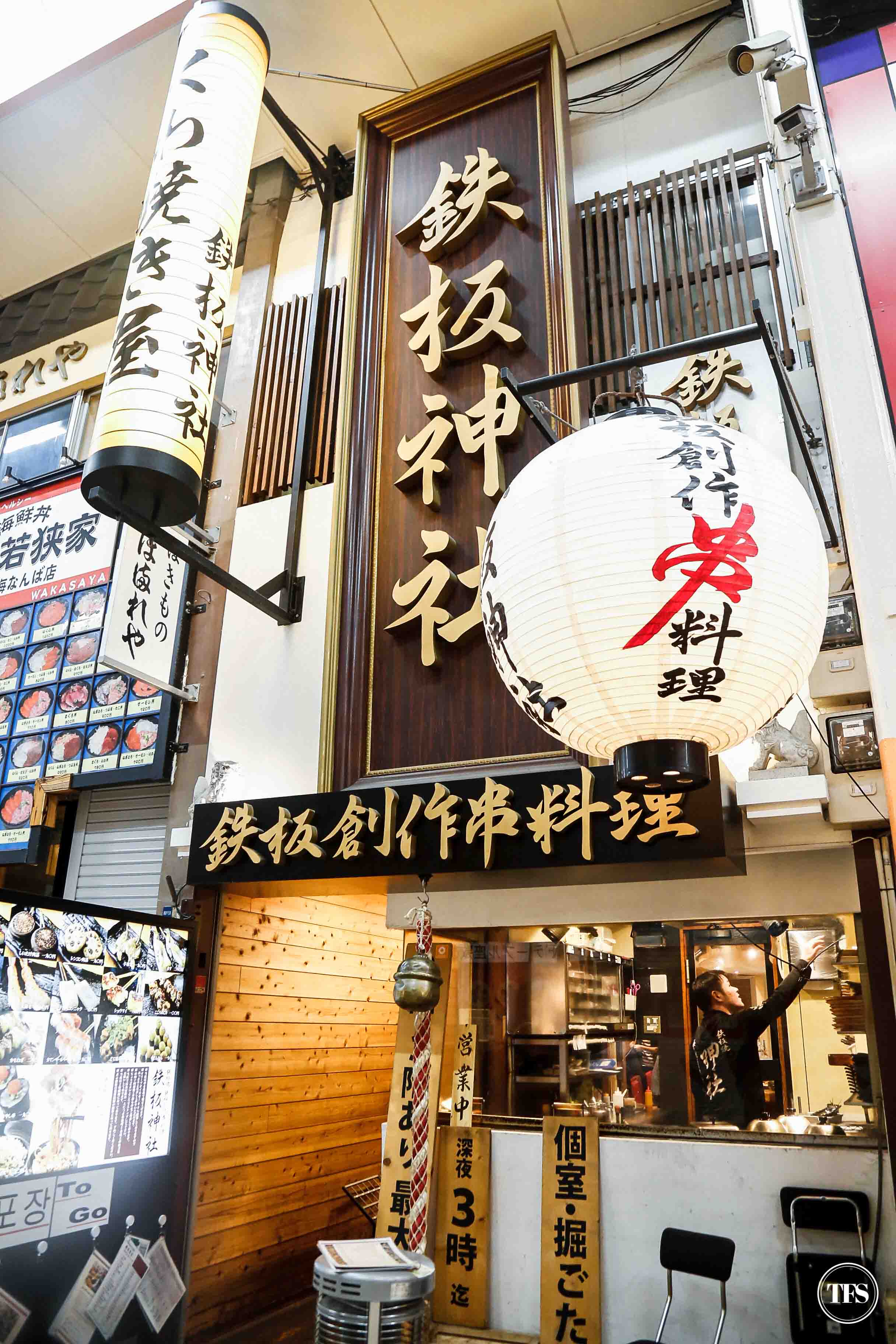 We chose this random restaurant in Namba that specializes in Yakitori sticks.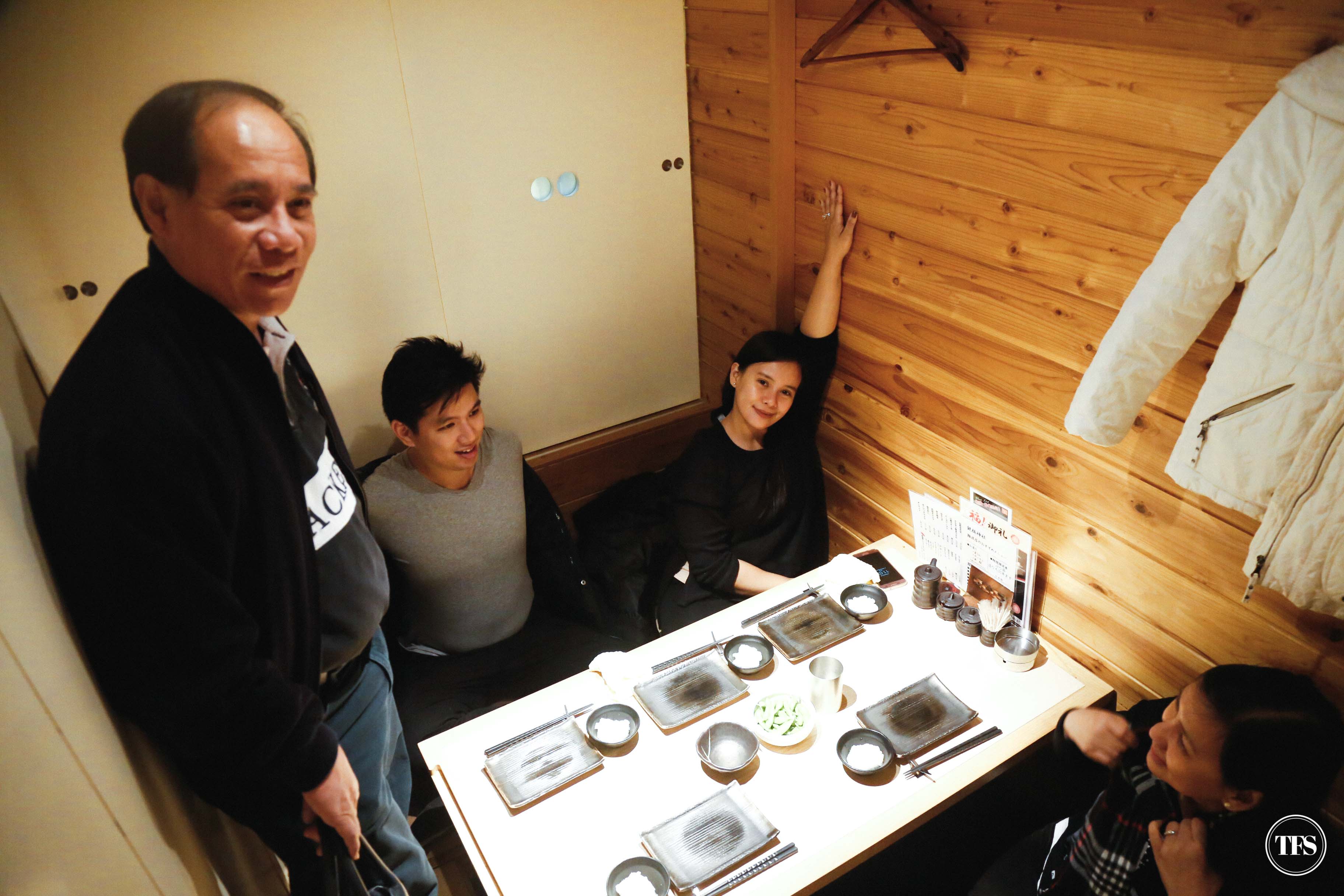 Claustrophobic friends won't like the idea of this dining setting. In a very enclosed Japanese-style room, they tried to fit the five of us and our things. Well, our coats were hung by the wall.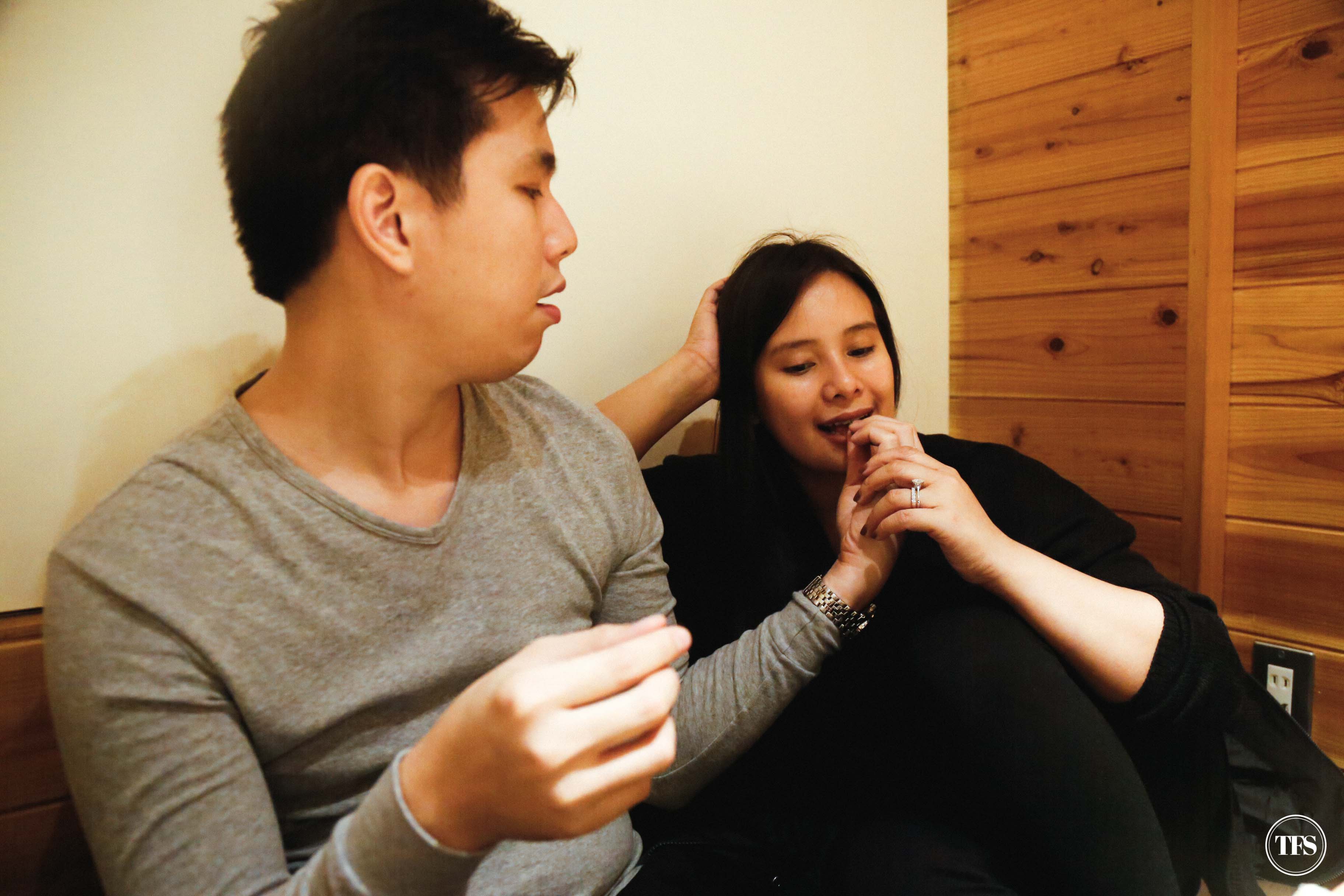 We were so hungry that we murdered the edamame in front of us in a snap!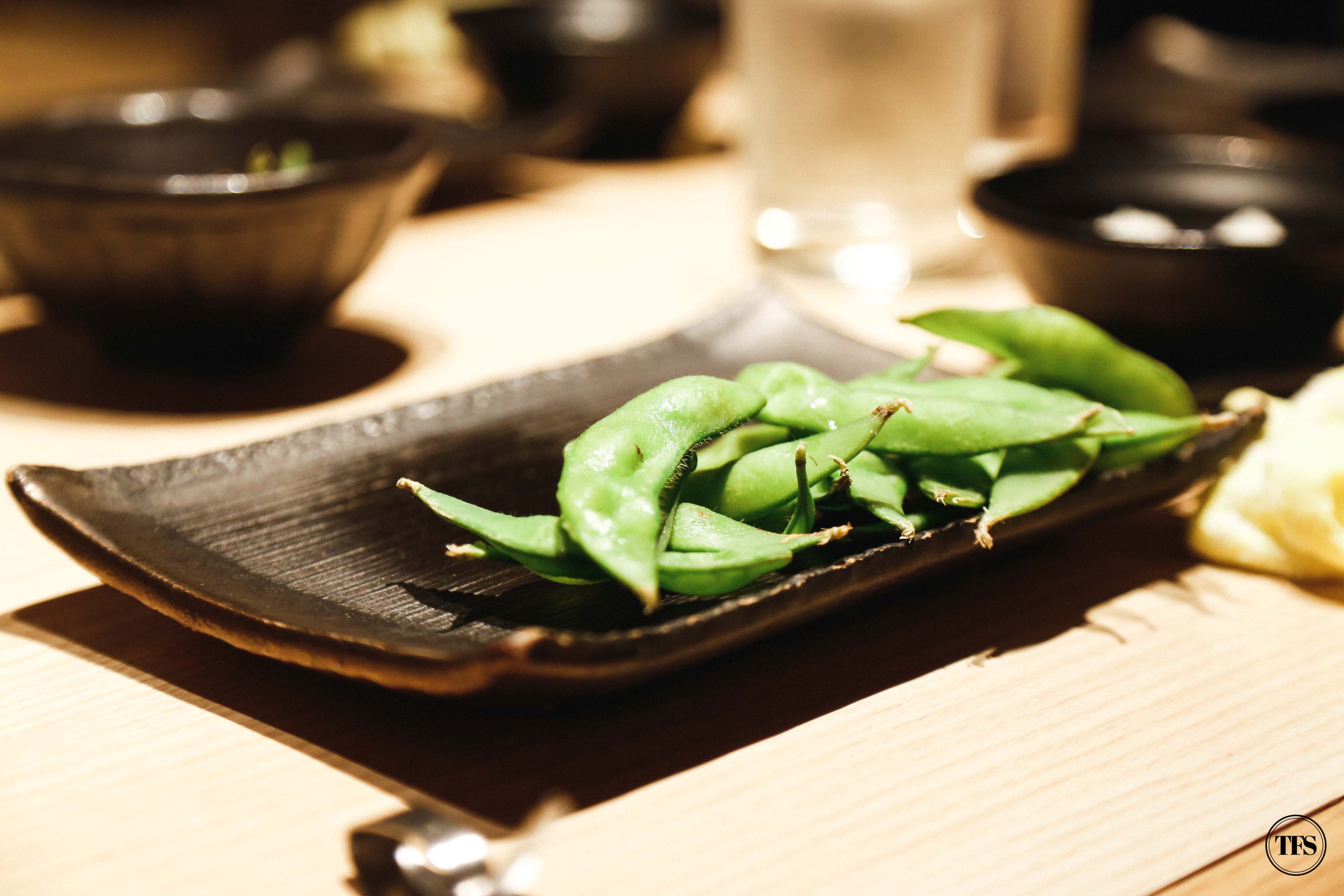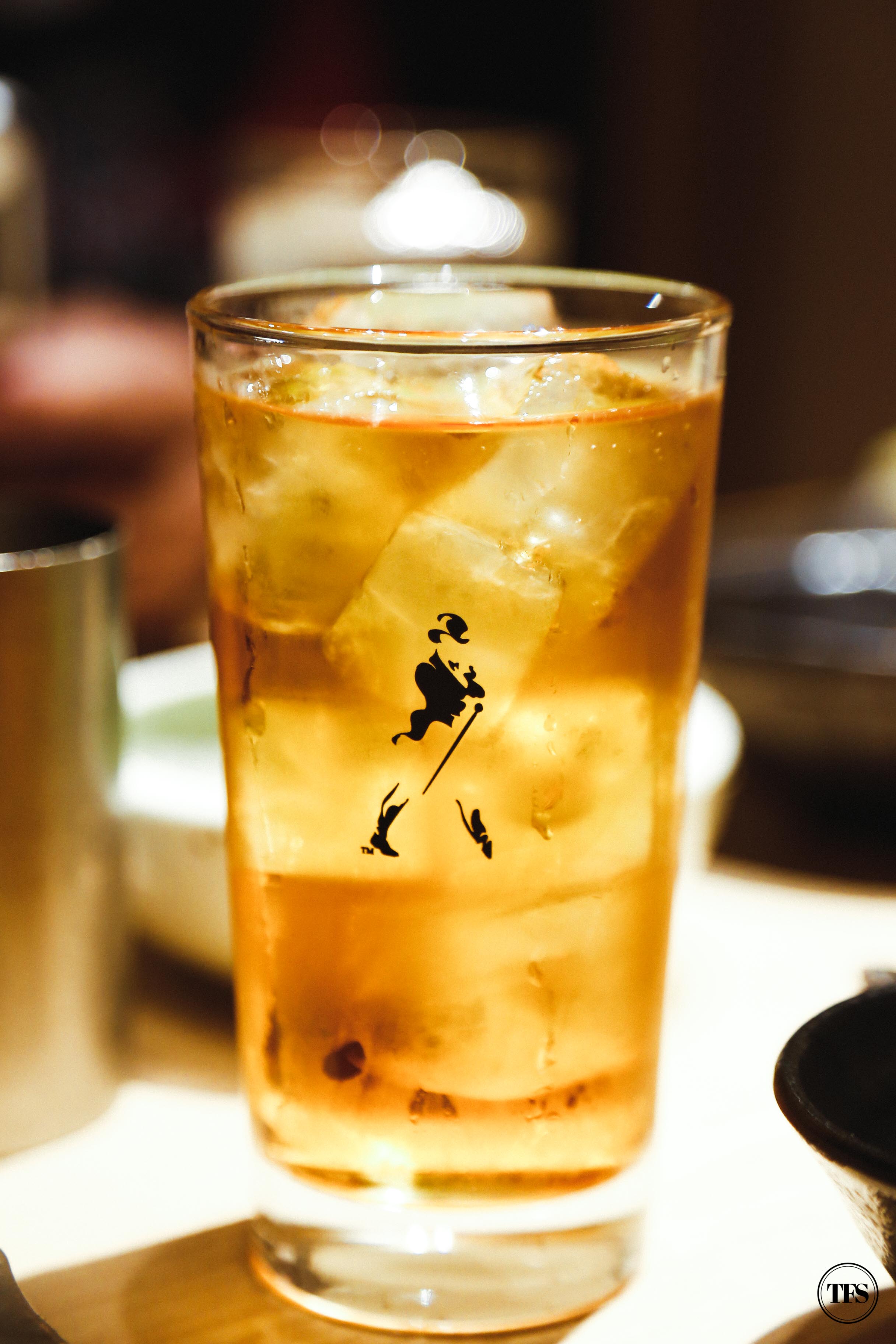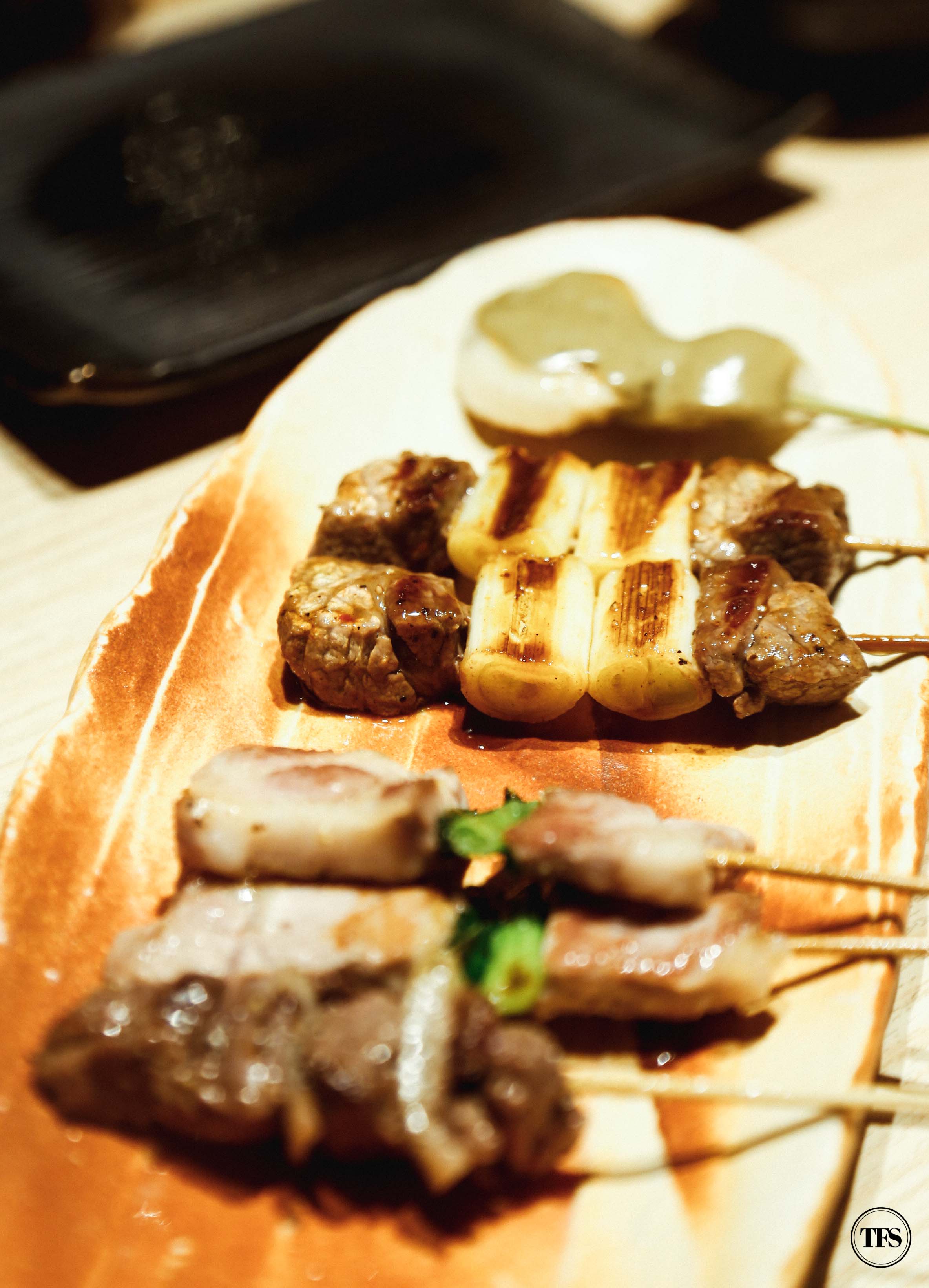 Yakitori Sticks are served! Small in size but every piece has a big taste.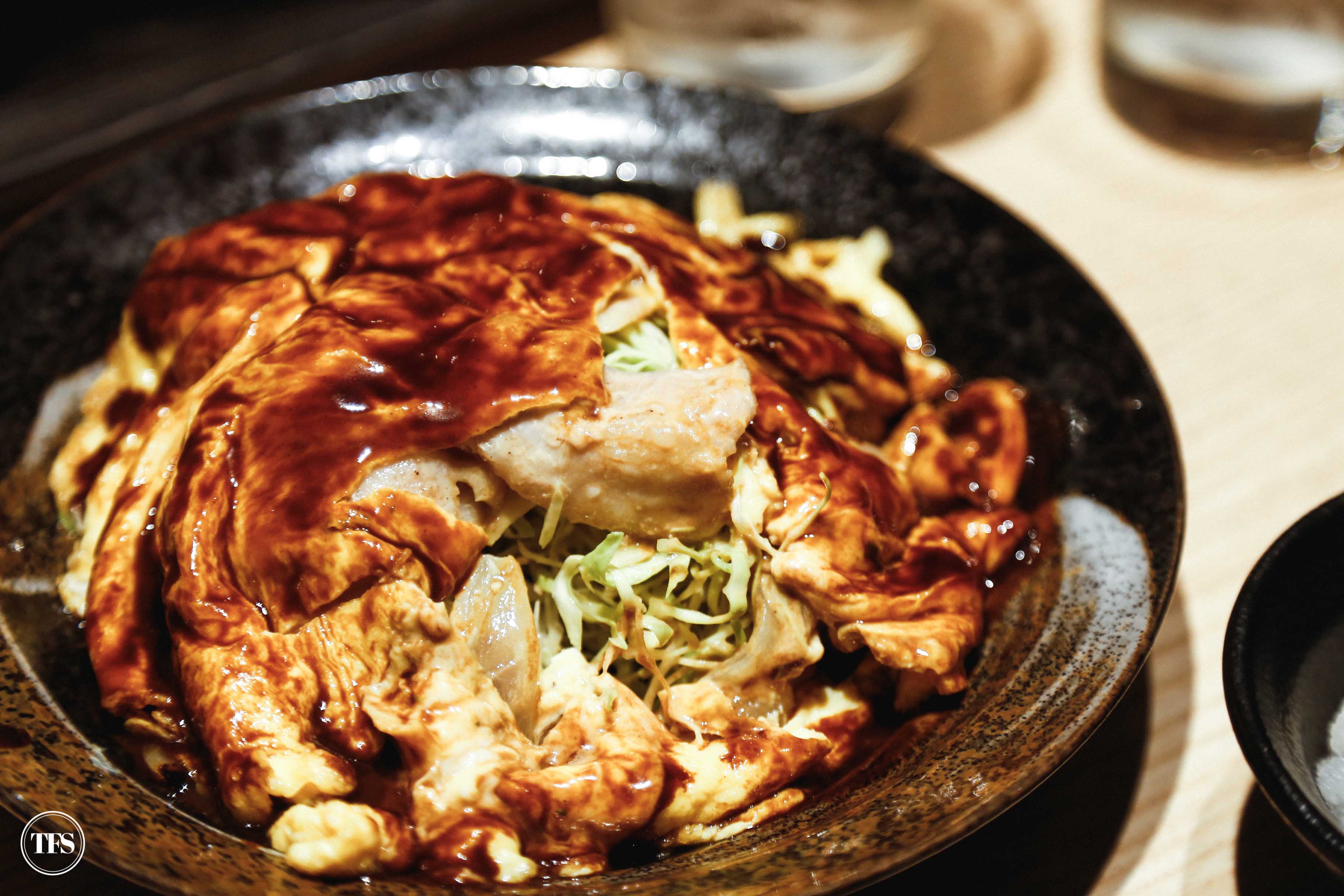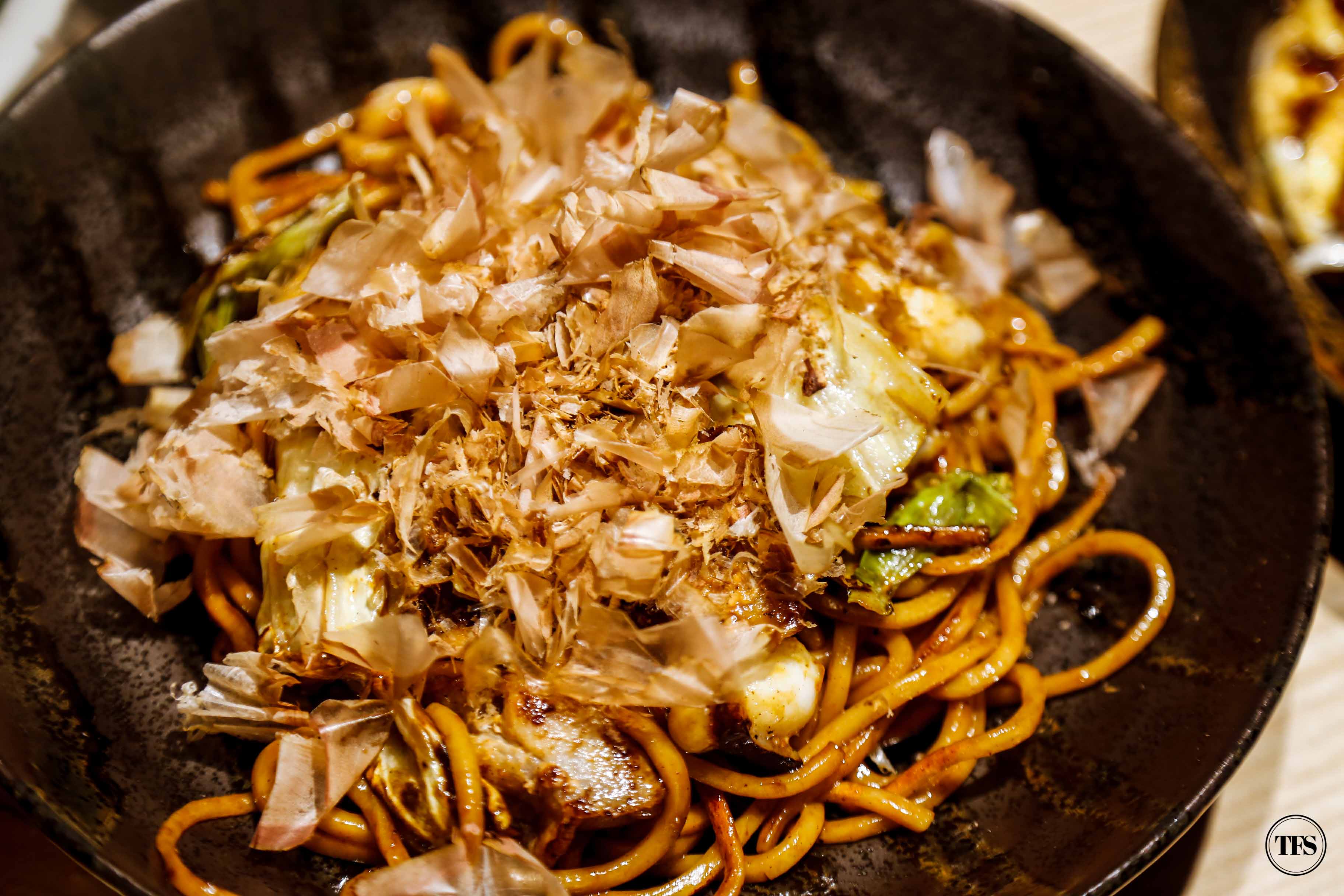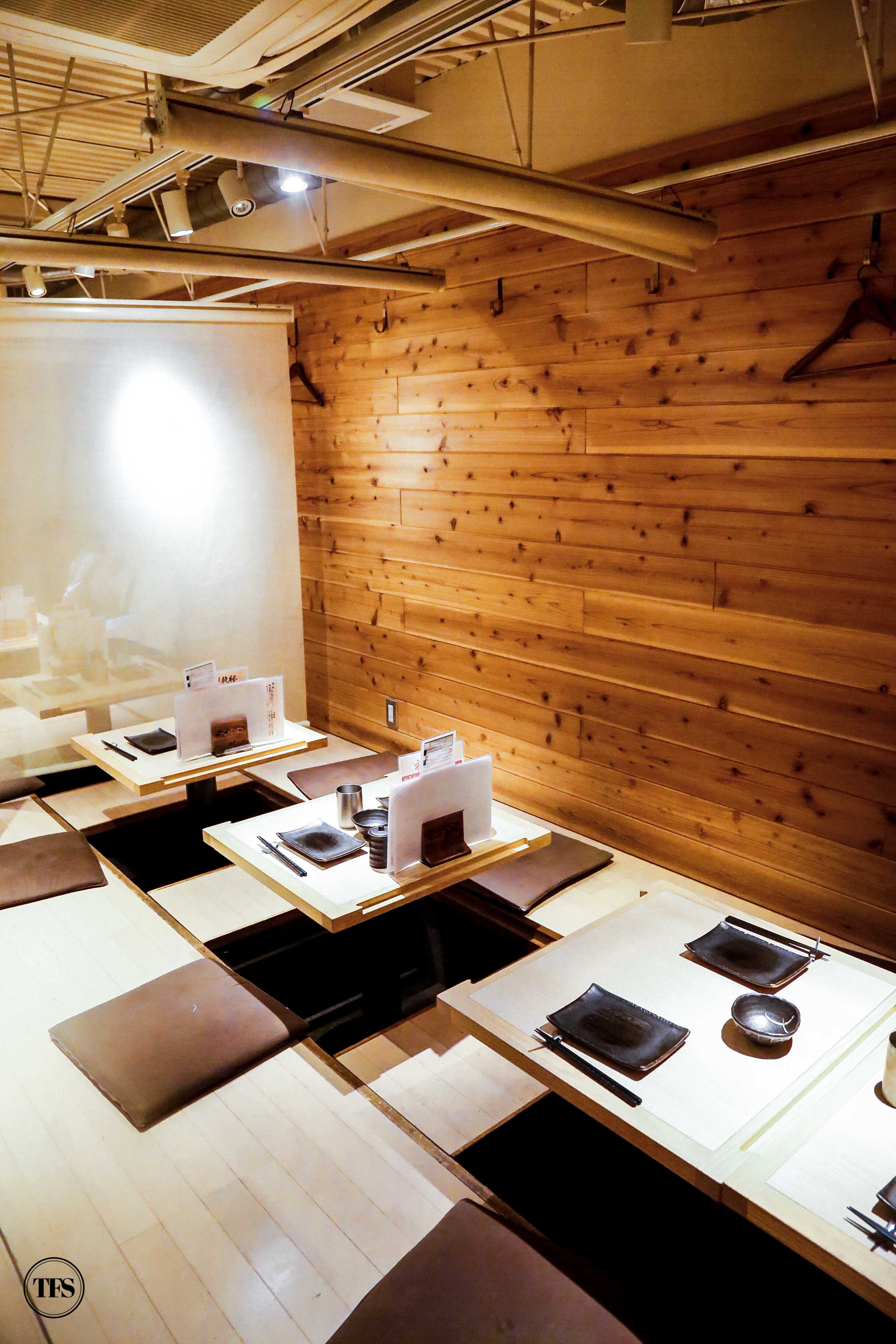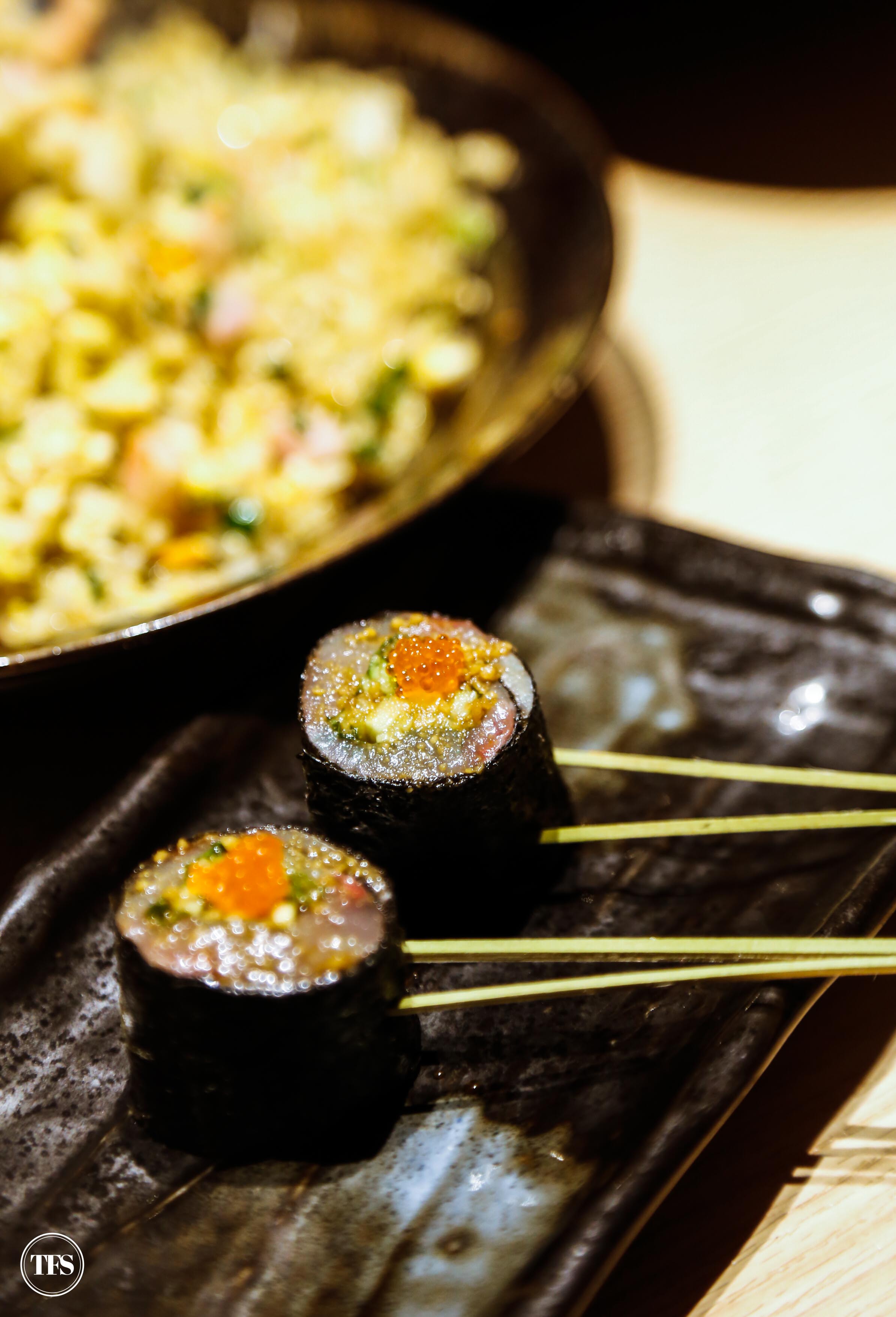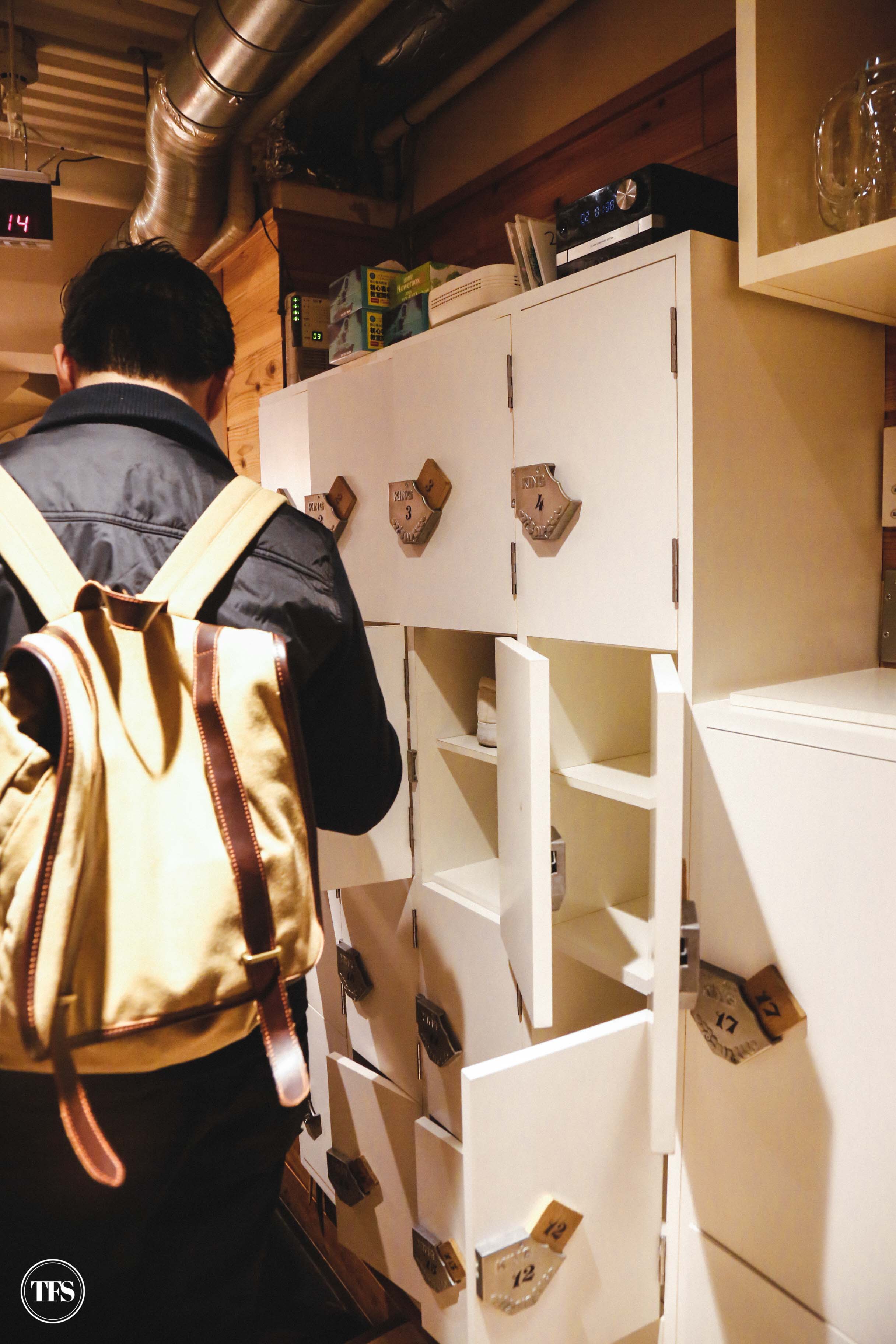 Our things were temporarily placed inside the lockers, together with our shoes.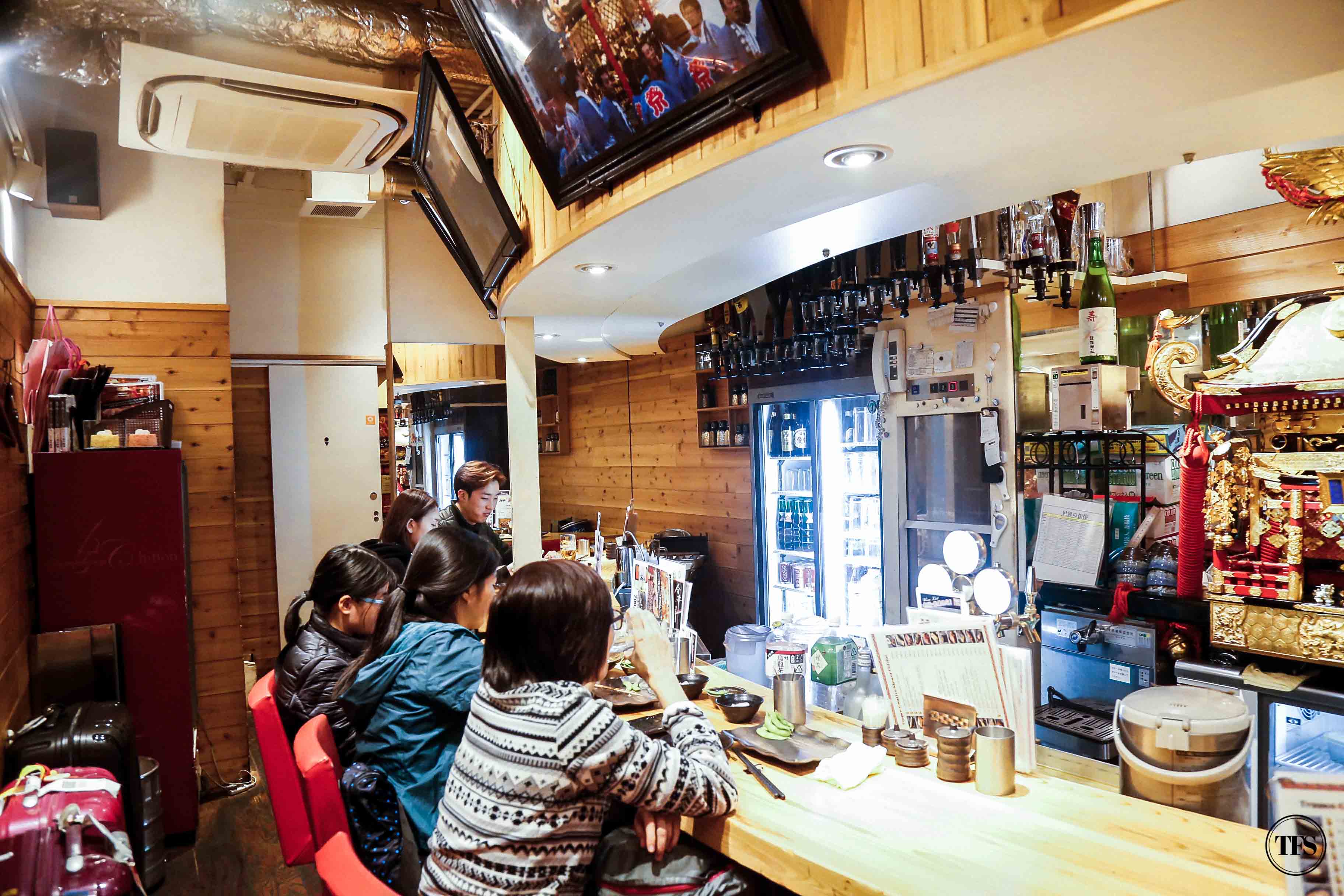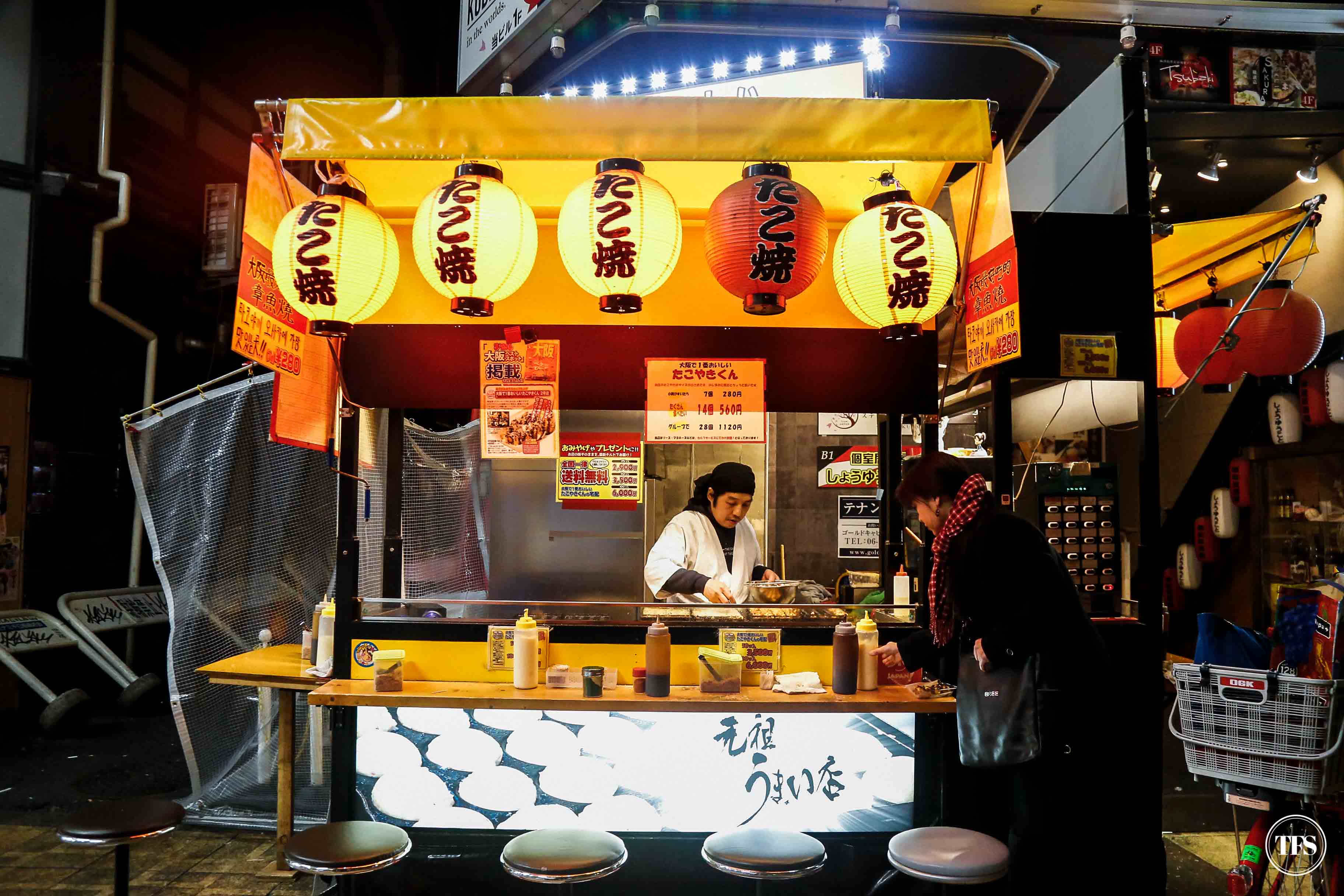 The night was too young for our first night in Osaka so whatever was still open, we gave it a try!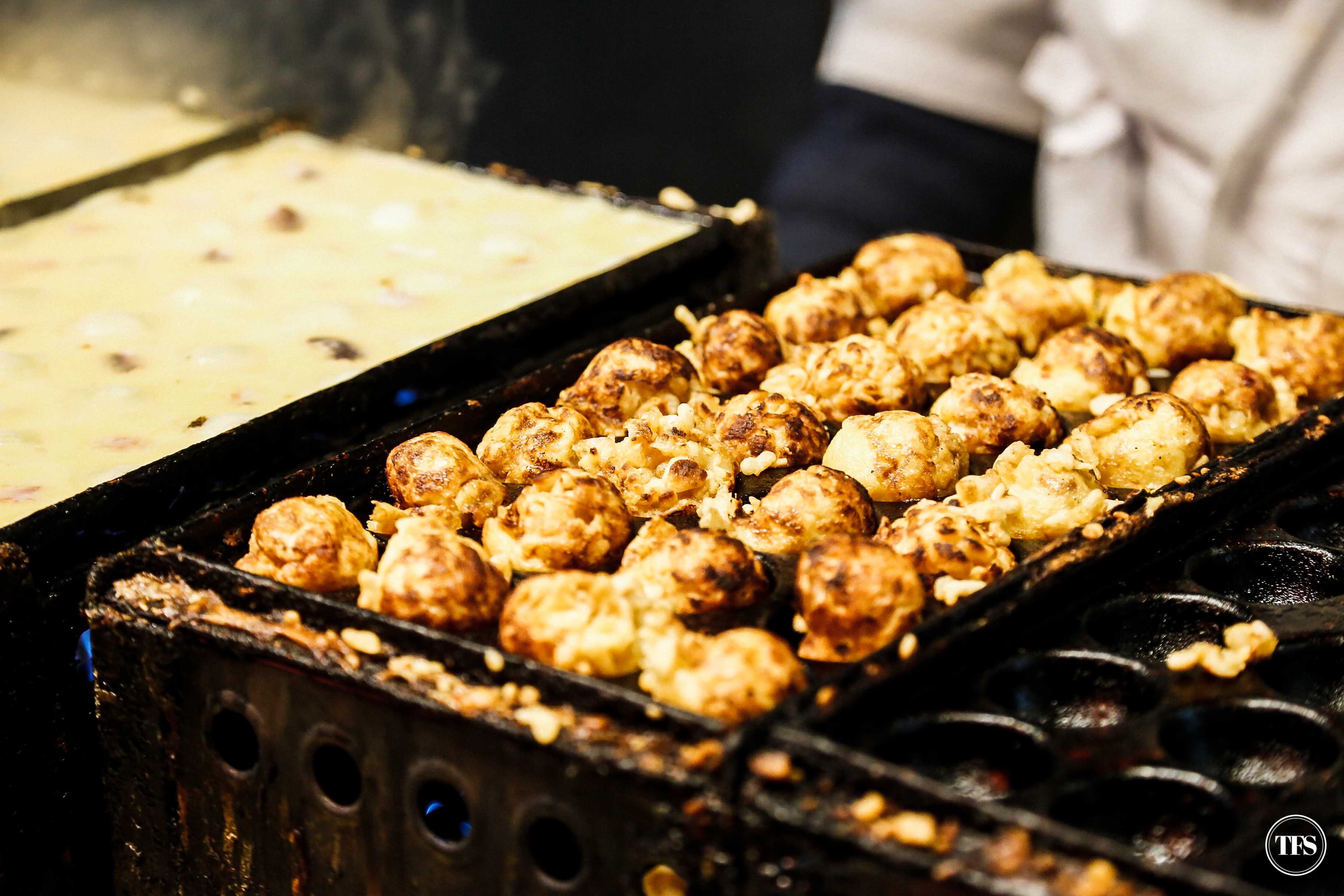 Takoyaki! You can't miss Takoyaki stands in Osaka!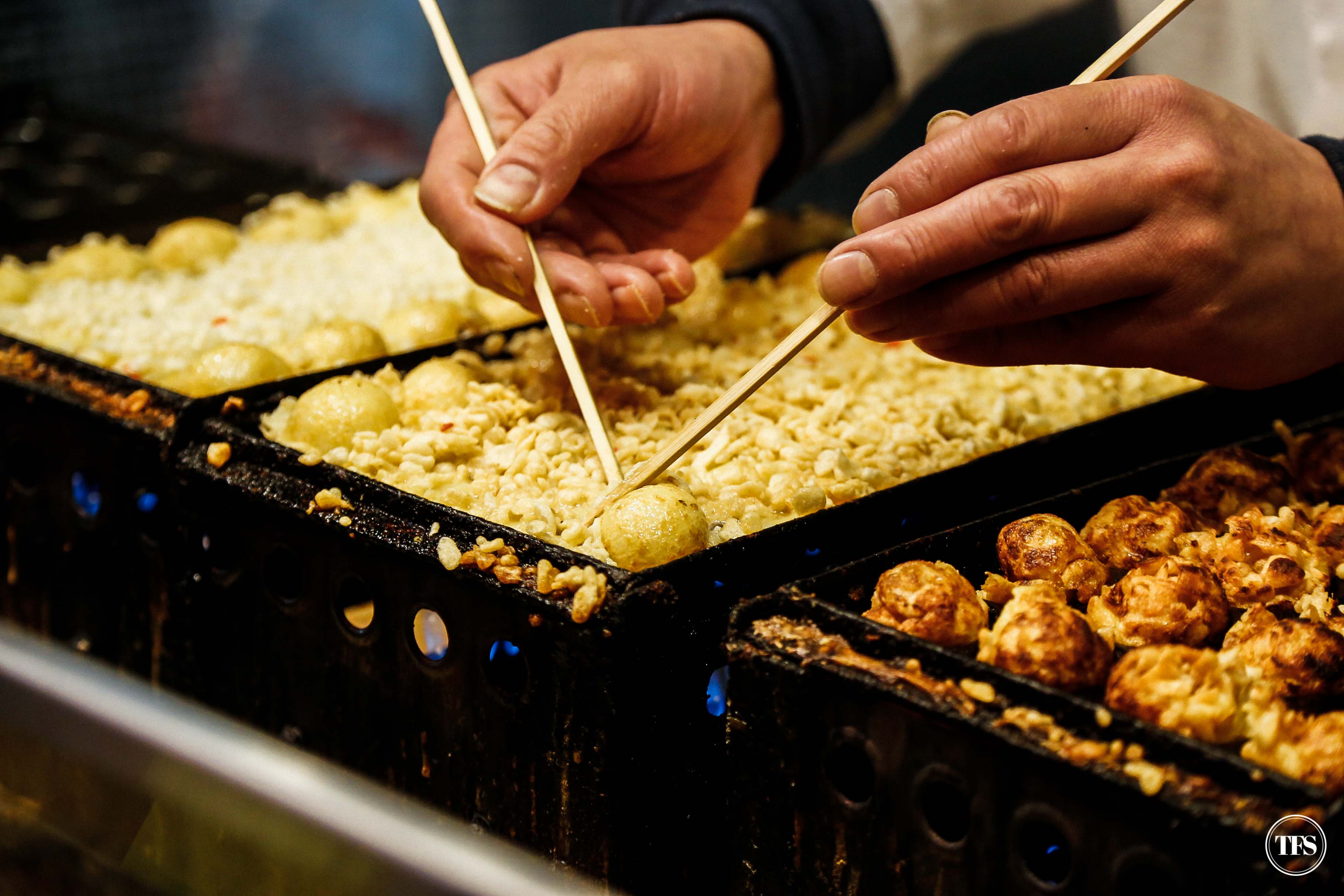 While the parents and Reine chose to rest in the hotel room, O and I continued walking around Namba looking for more food! Haha!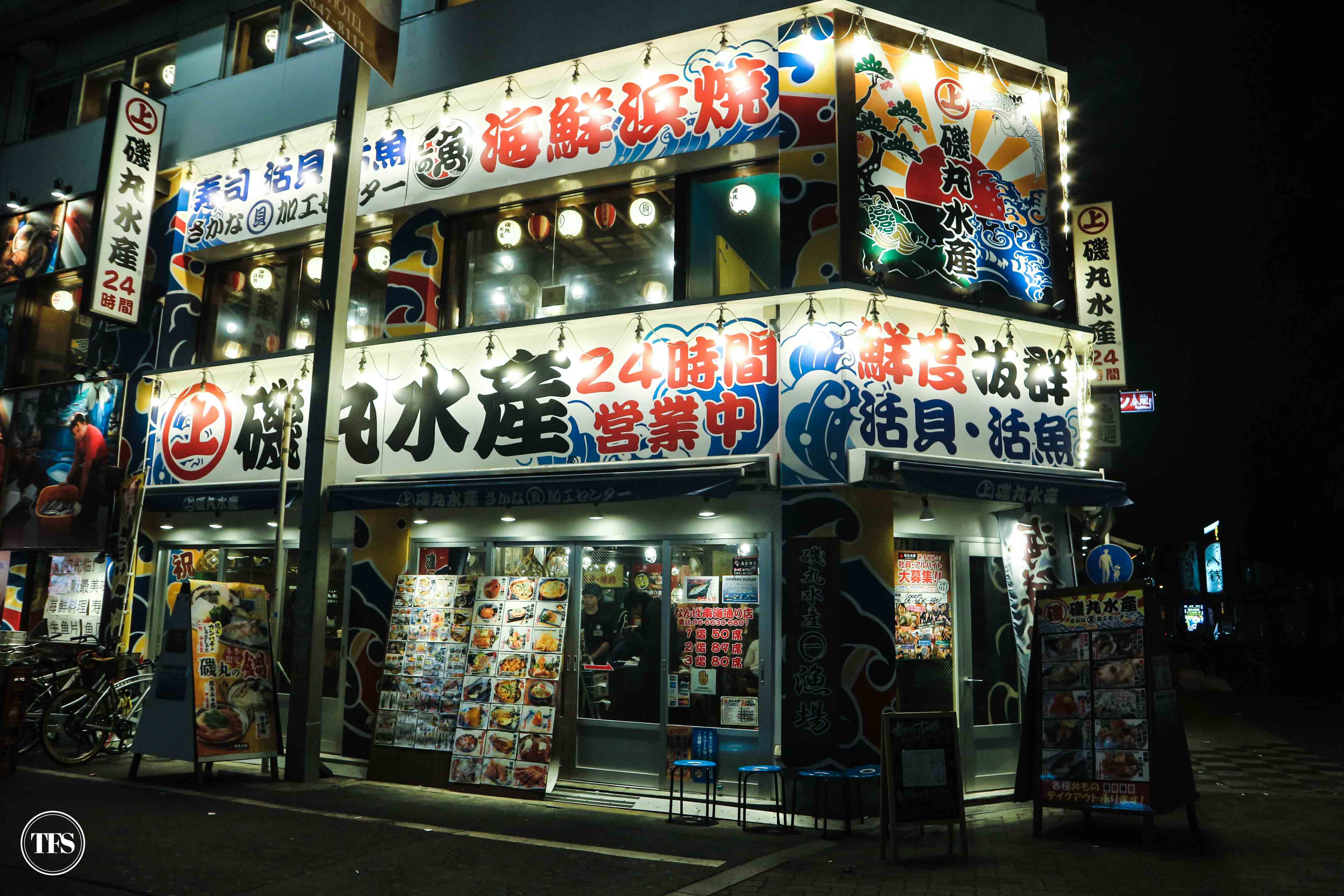 This restaurant is open 24 hours. I assumed because of  the sign which says 24. Haha! Kidding. The hub and I didn't have to think twice about going inside and dining once more for our second dinner. Hahaha!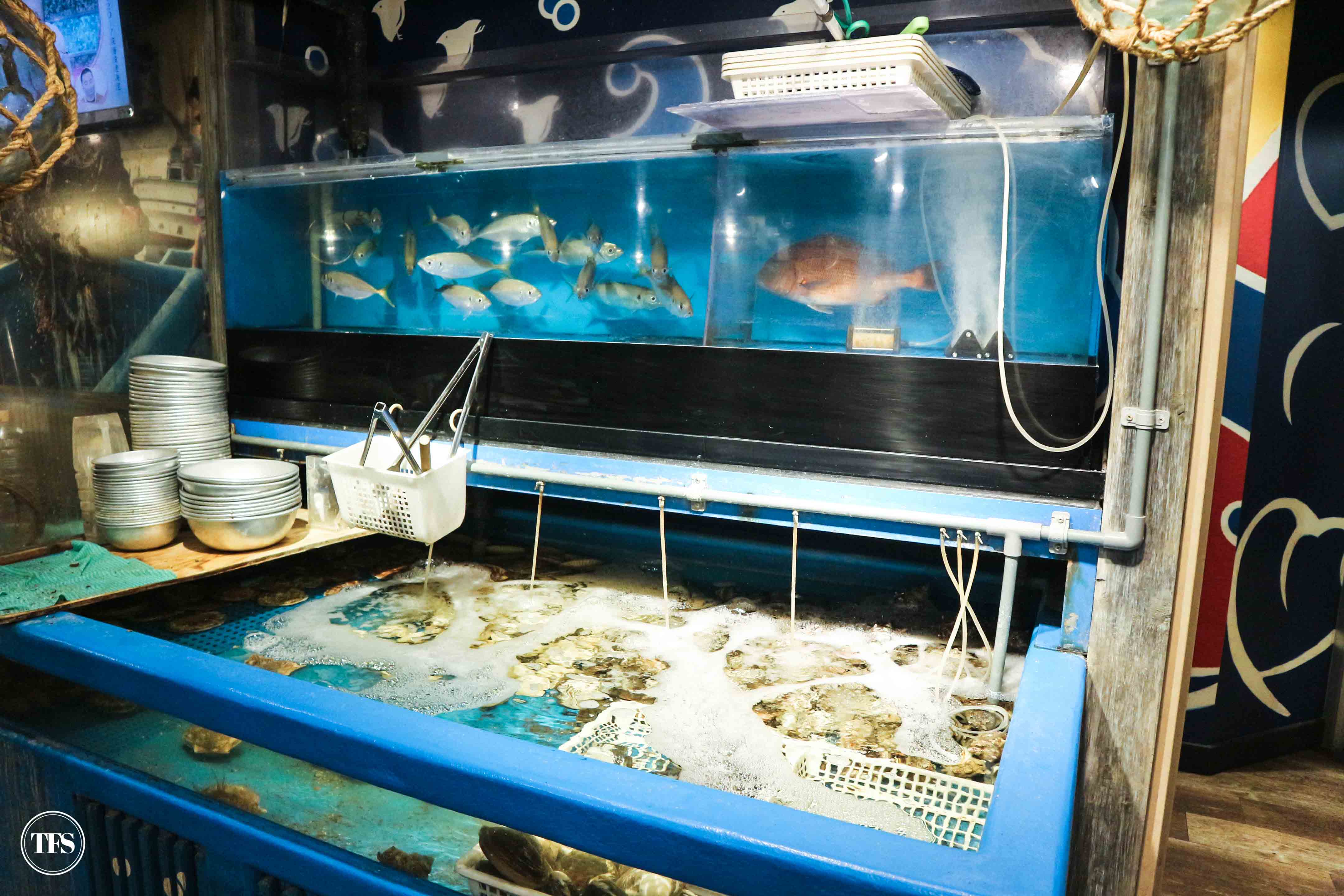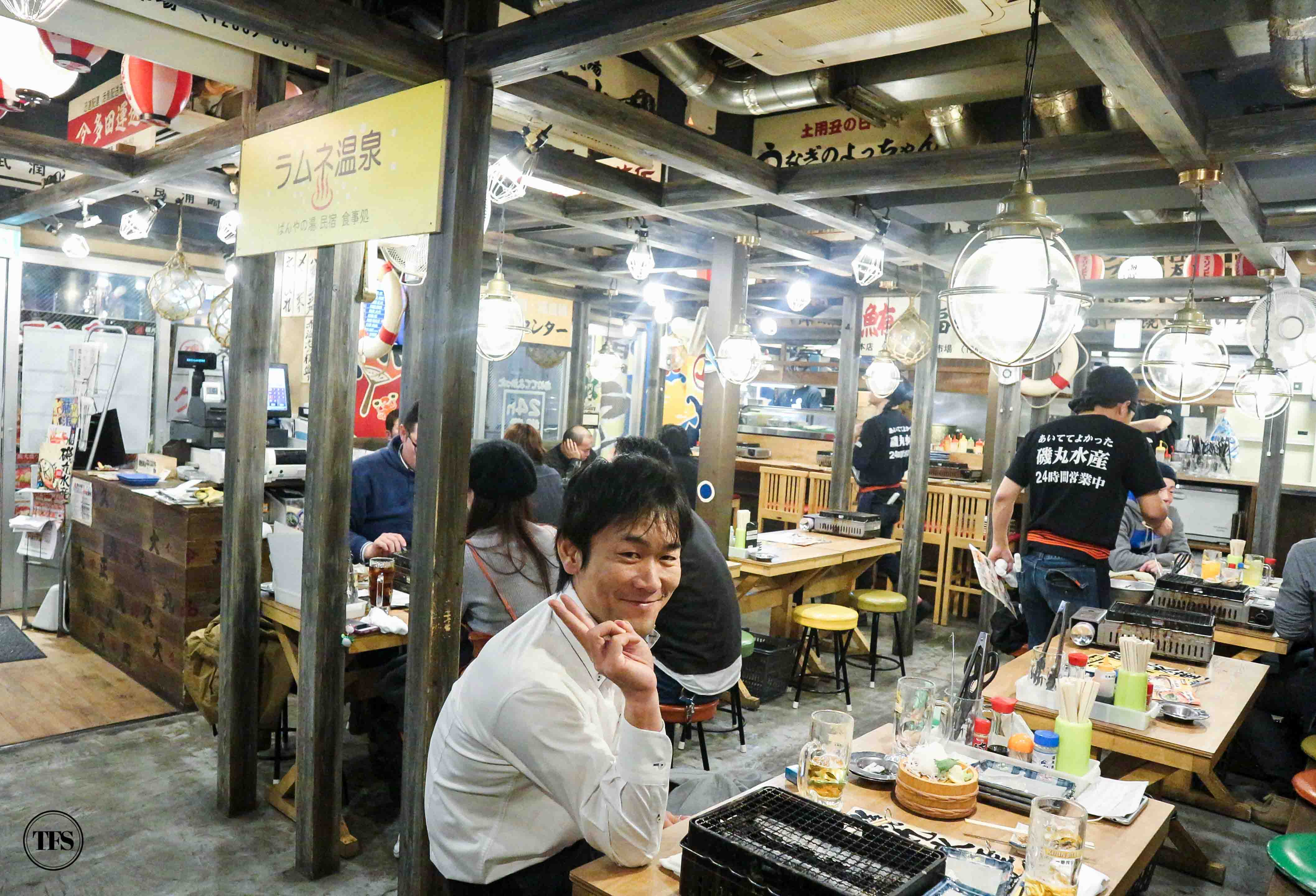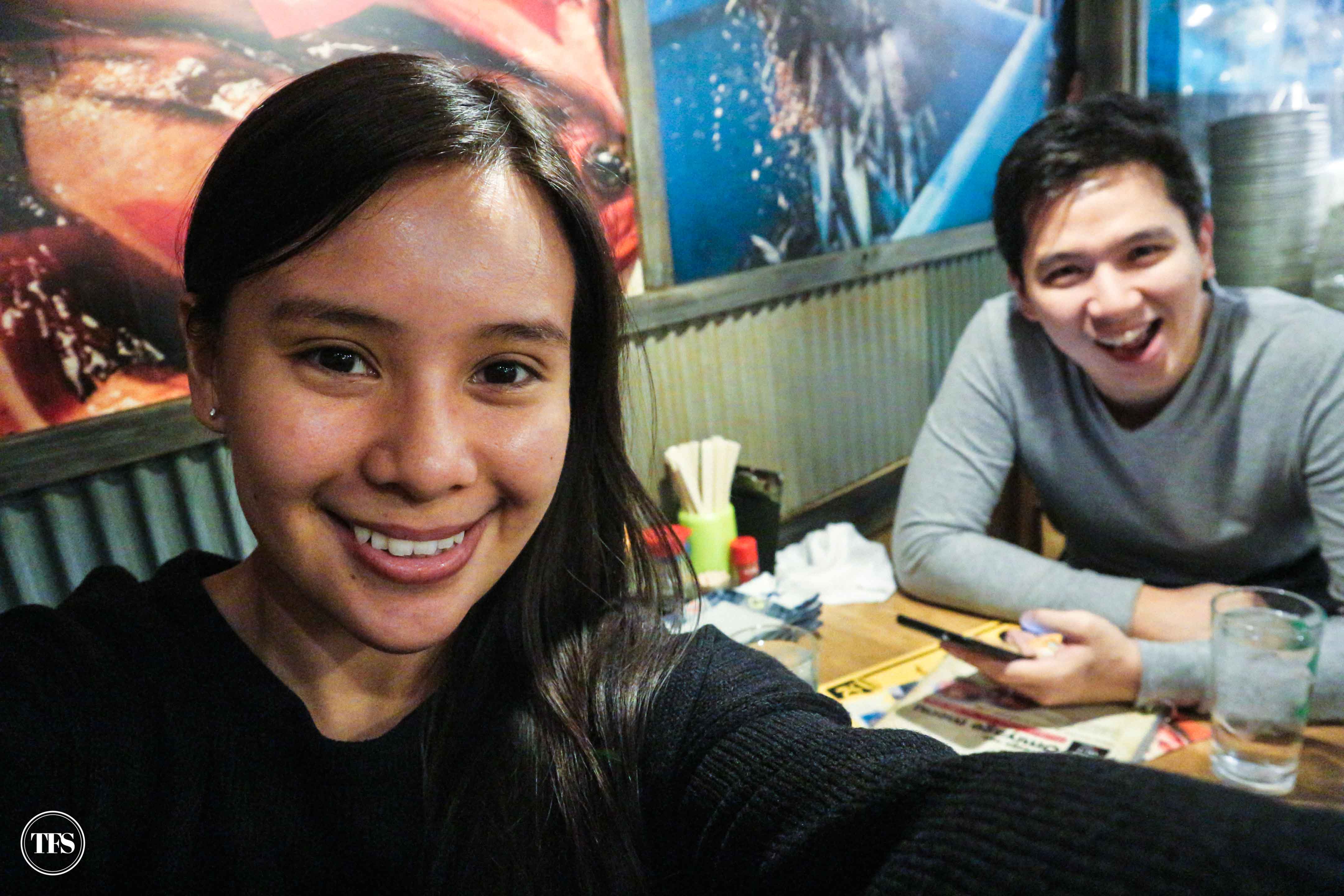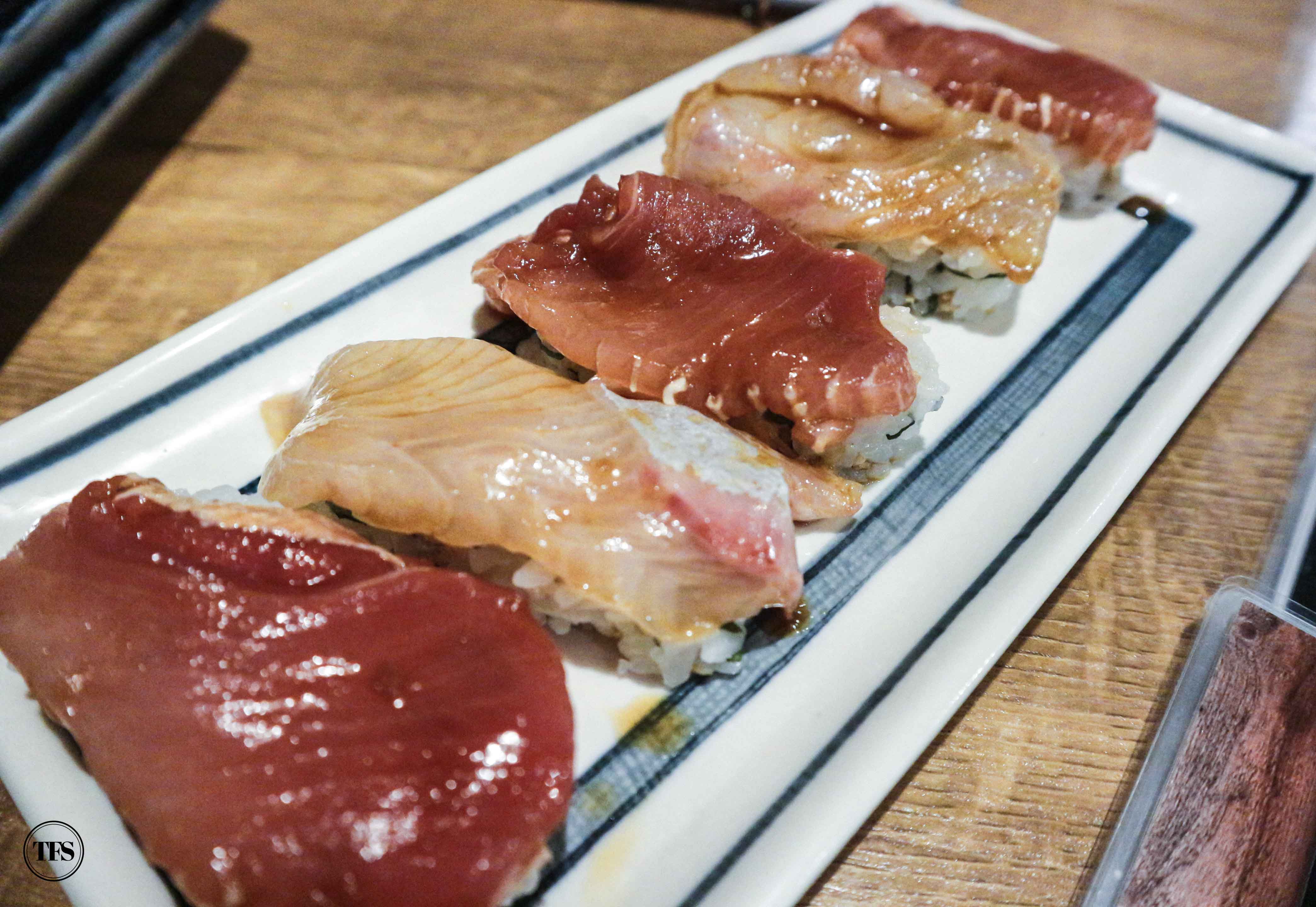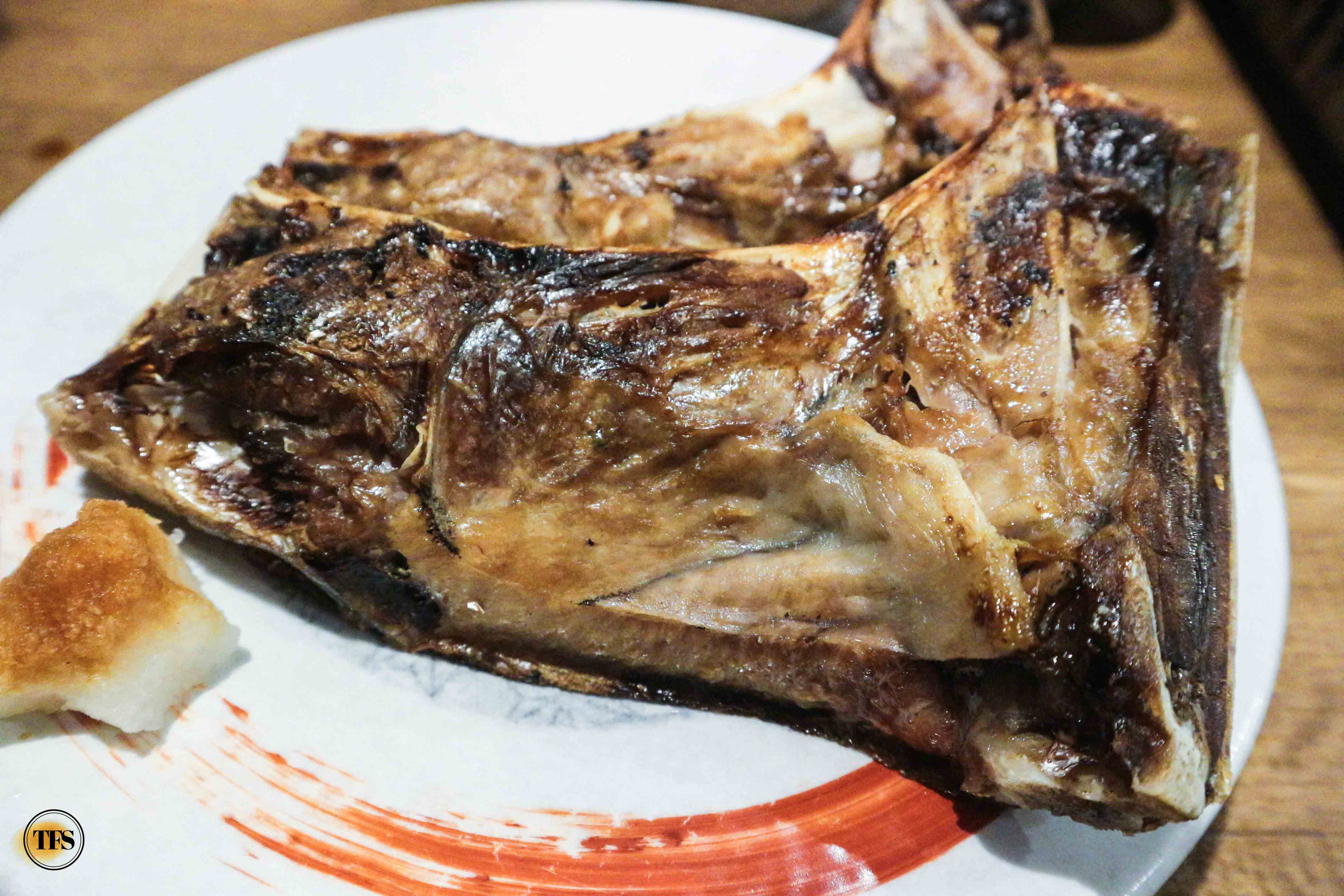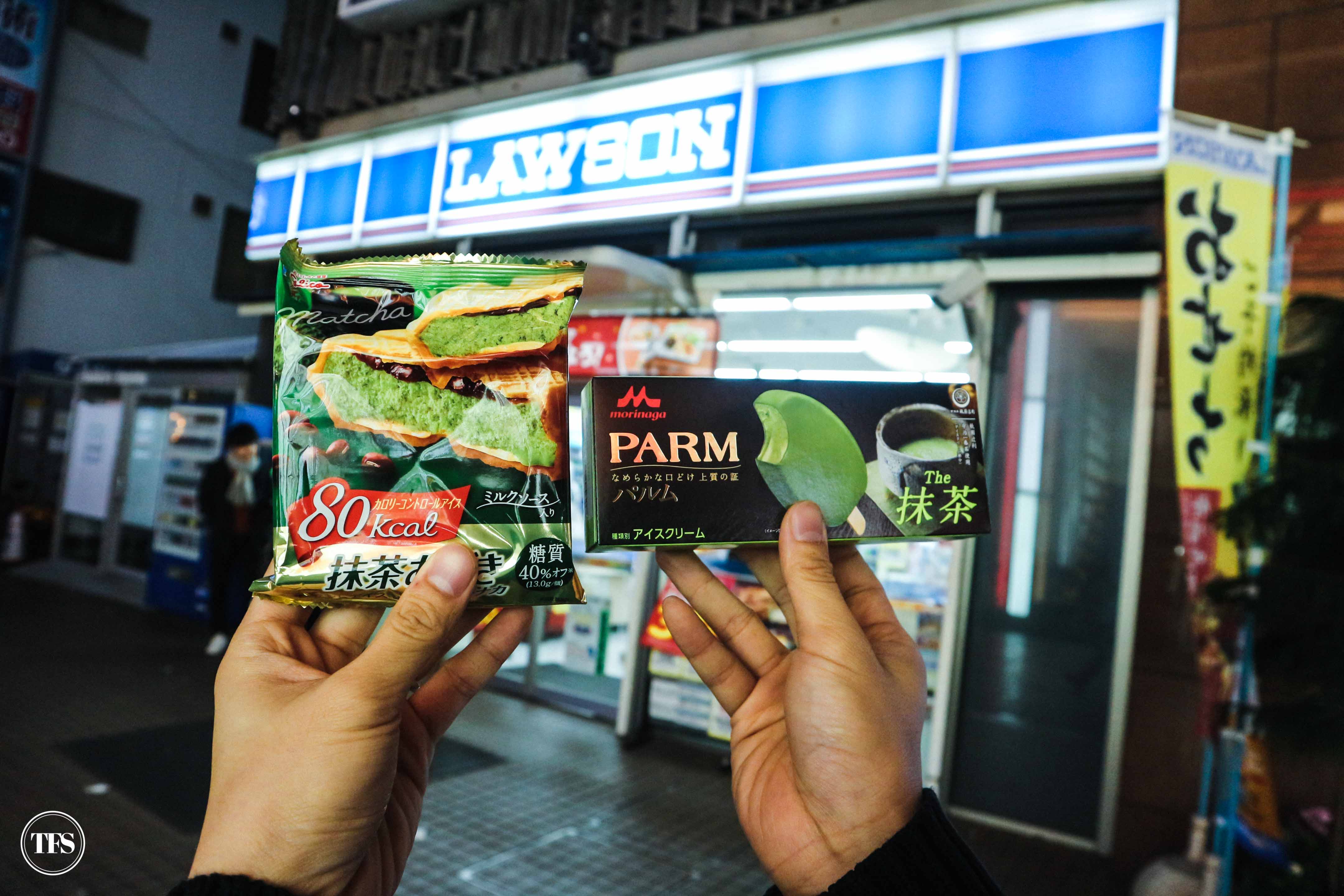 Before going up to the hotel room, around 1 in the morning, we passed by Lawson, the convenience store beside our hotel. I promised myself before heading to Japan that I'll try anything matcha I see. Luckily saw these two Matcha Ice Cream! Between the two, I super love Morinaga Parm Matcha Ice Cream!!!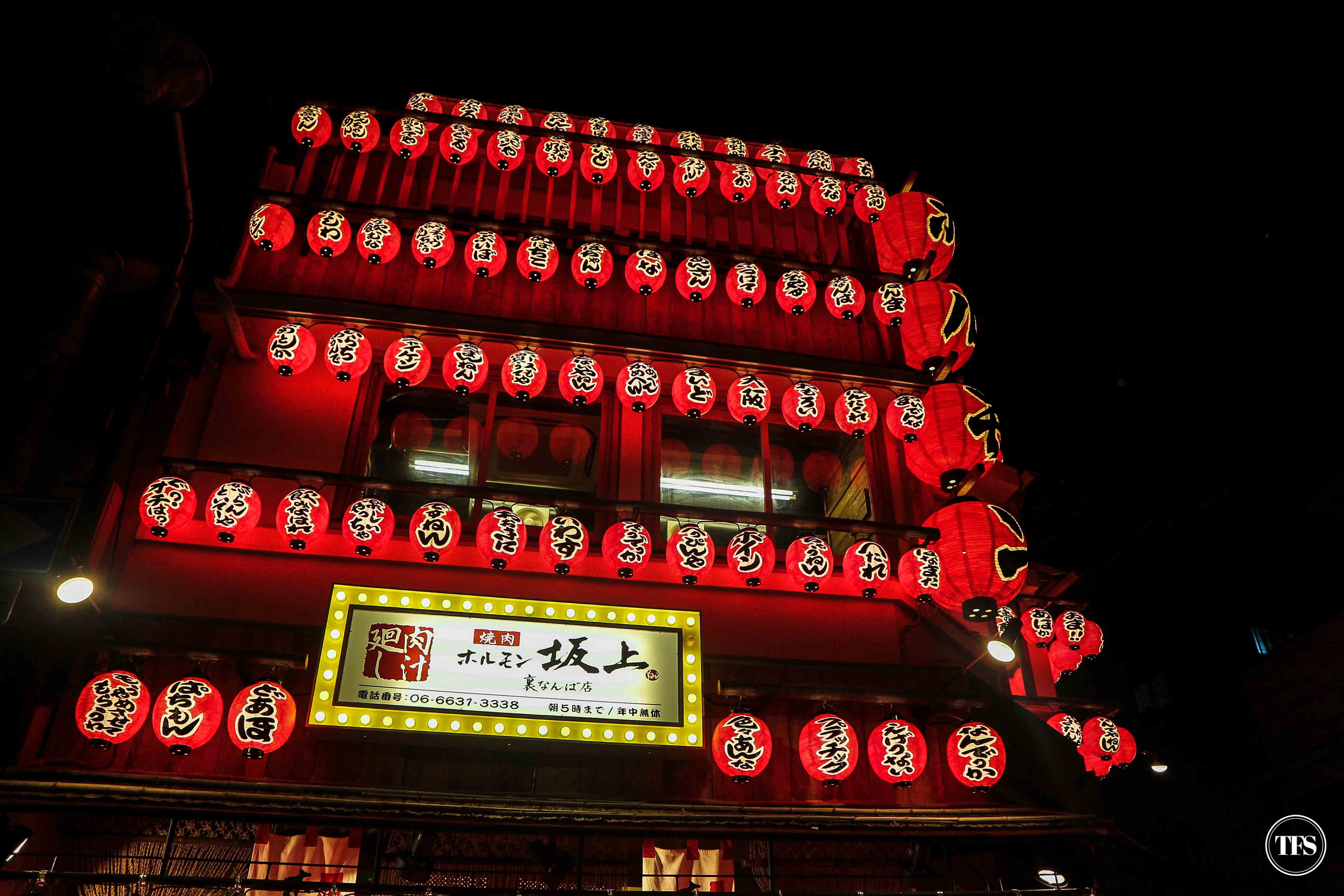 What do you think of my first night in Osaka, Japan?
Share with me your thoughts!
Stay updated and Subscribe to The Food Scout for Free!
Pray, Eat and Love.
Cheers,
The Food Scout