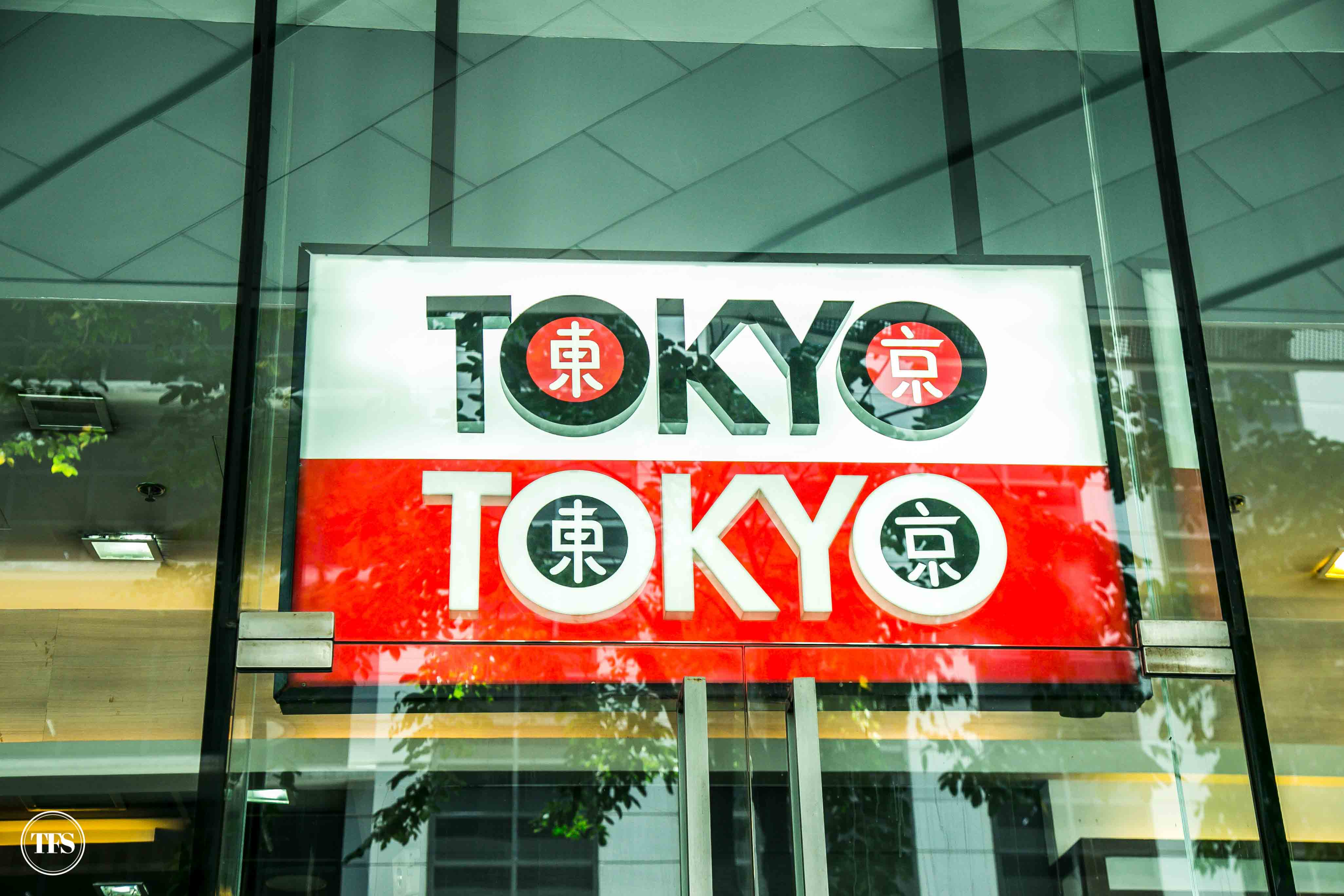 Rice will never go out of place in our Filipino culture. When Filipinos' tummies go wild and hungry, we look for rice. It's somehow the top-of-mind cure for empty stomachs. So when Filipinos visit a Tokyo Tokyo branch, aside from ramen and sushi, donburi rice bowls are stars.
I've developed my love for Tokyo Tokyo since my parents made me try the classic Beef Misono at their Shangri-la branch. That was a very long time ago! What I know is, each time a new line of rice dish or Donburi bowls comes out, it becomes a hit to every Filipino's taste buds. A week ago, another dish from Tokyo Tokyo's Premium Donburi line was launched, the Sriracha Donburi.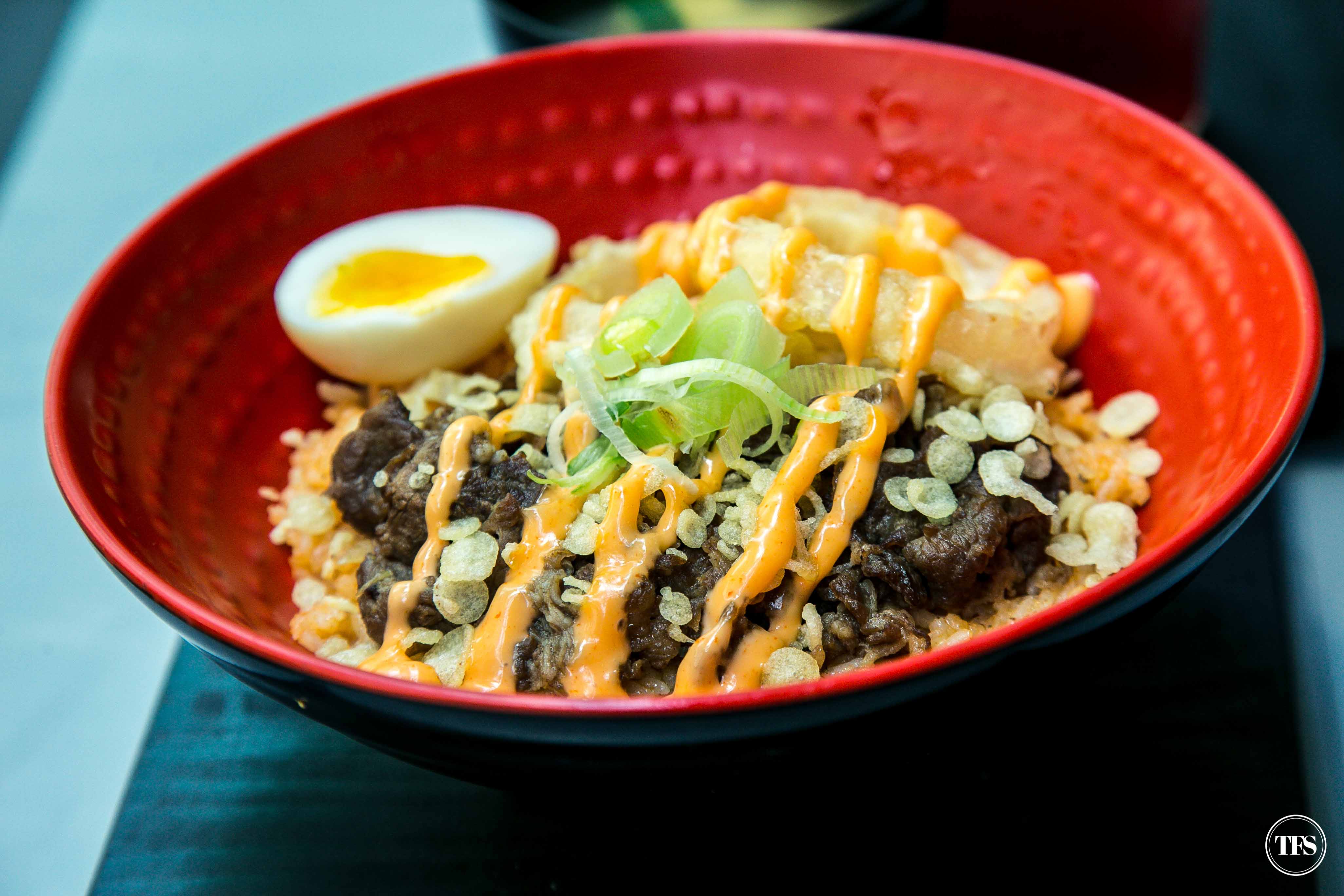 I'm lining up for this new dish! My cravings for spicy food, especially the trendy Sriracha flavor, won't stop.
For those who are new to this flavor, Sriracha is a firing combination of sweet and spicy, adding a bit distinction from the typical chili paste. This perfect sweet and spicy medley is being used in different kind of dishes and snacks already. And I'm a big fan of anything with sriracha! Well, I'm a big fan of many types of food. You could say sriracha is one of the flavors I love!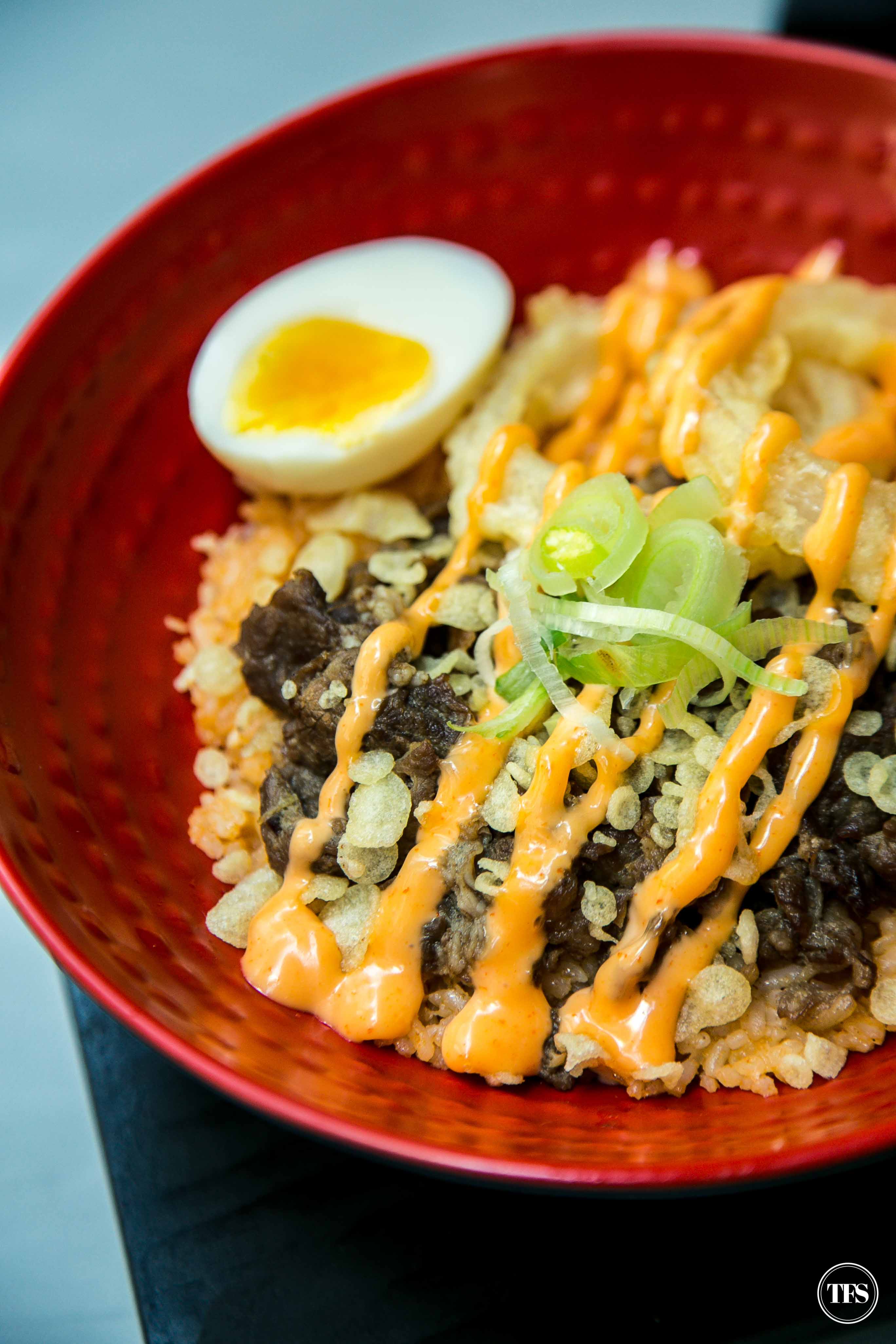 Call it an adventurous bowl, it is composed of tender Beef Misono, crunchy onion rings and delicate nitamago egg, drizzled with Sriracha Mayo on top, and showered with a crunch of tempura crumbs for the added texture on top of the spicy Sriracha flavored rice. There's minimal stingy spice that lingers all over your mouth as you indulge in this Sriracha Donburi. The spiciness level stays on the average, not extreme, while the sweetness just balances the flavors as a whole.
Forget about worrying, your pocket won't bleed. A bowl of Sriracha Donburi is only P155!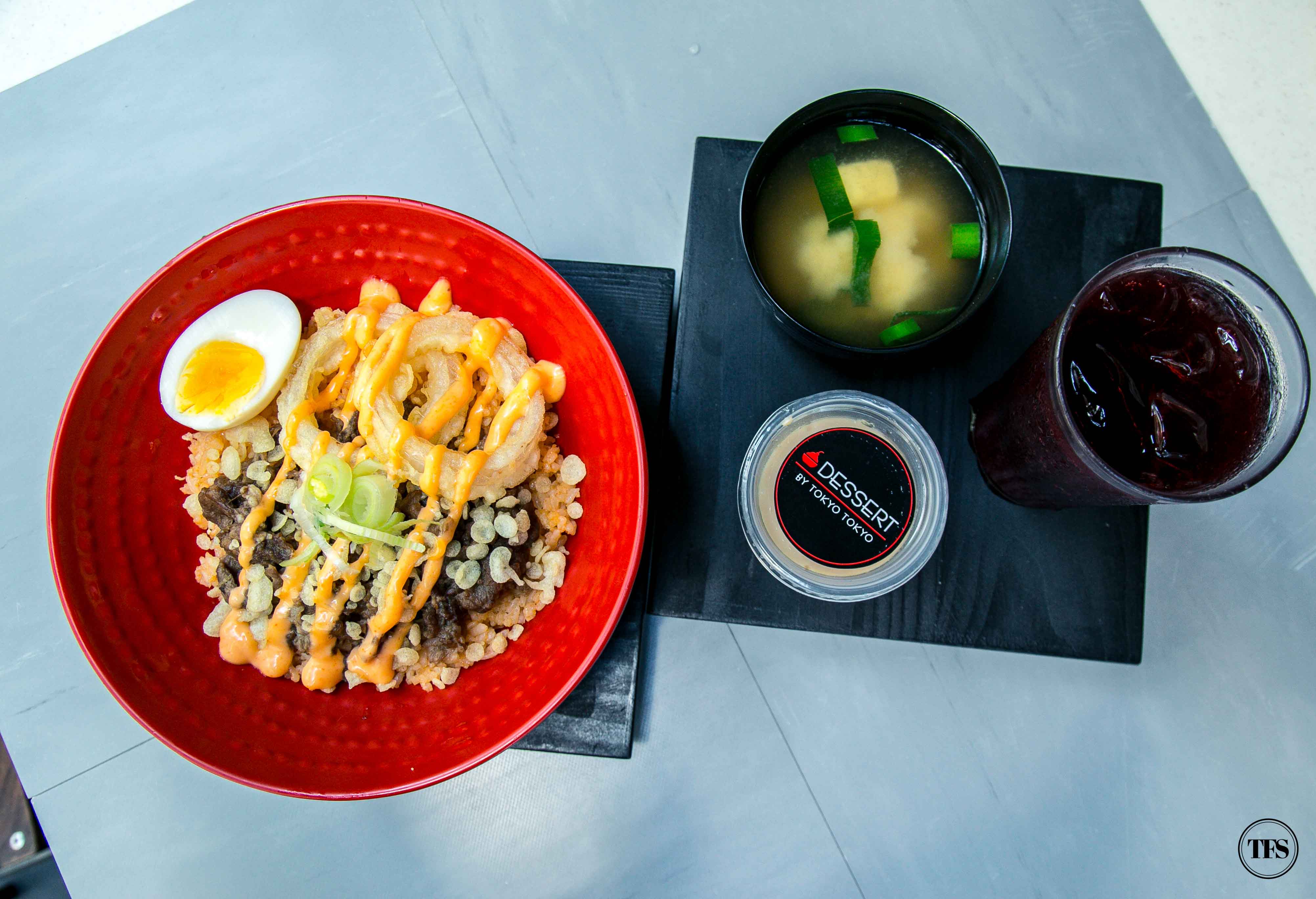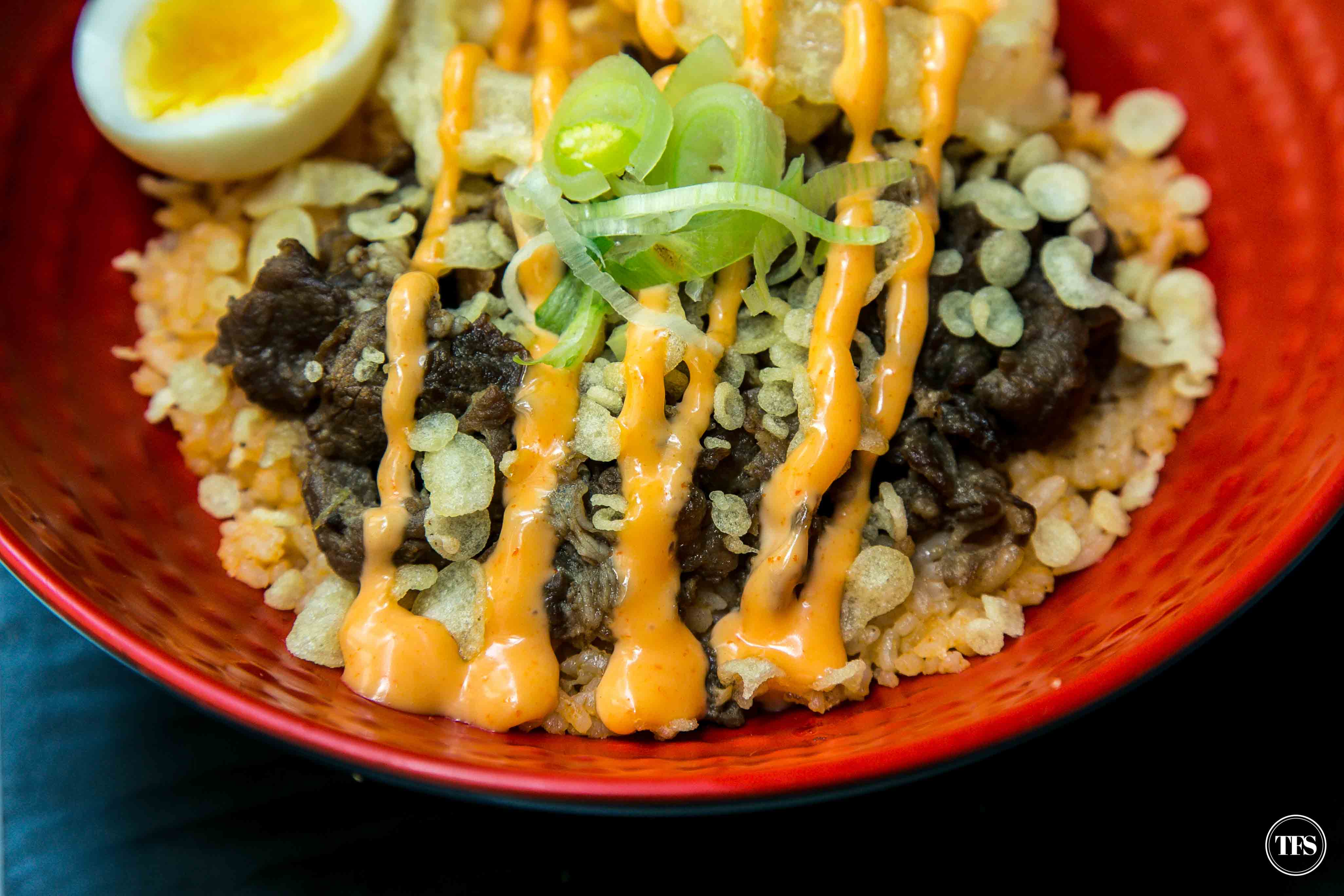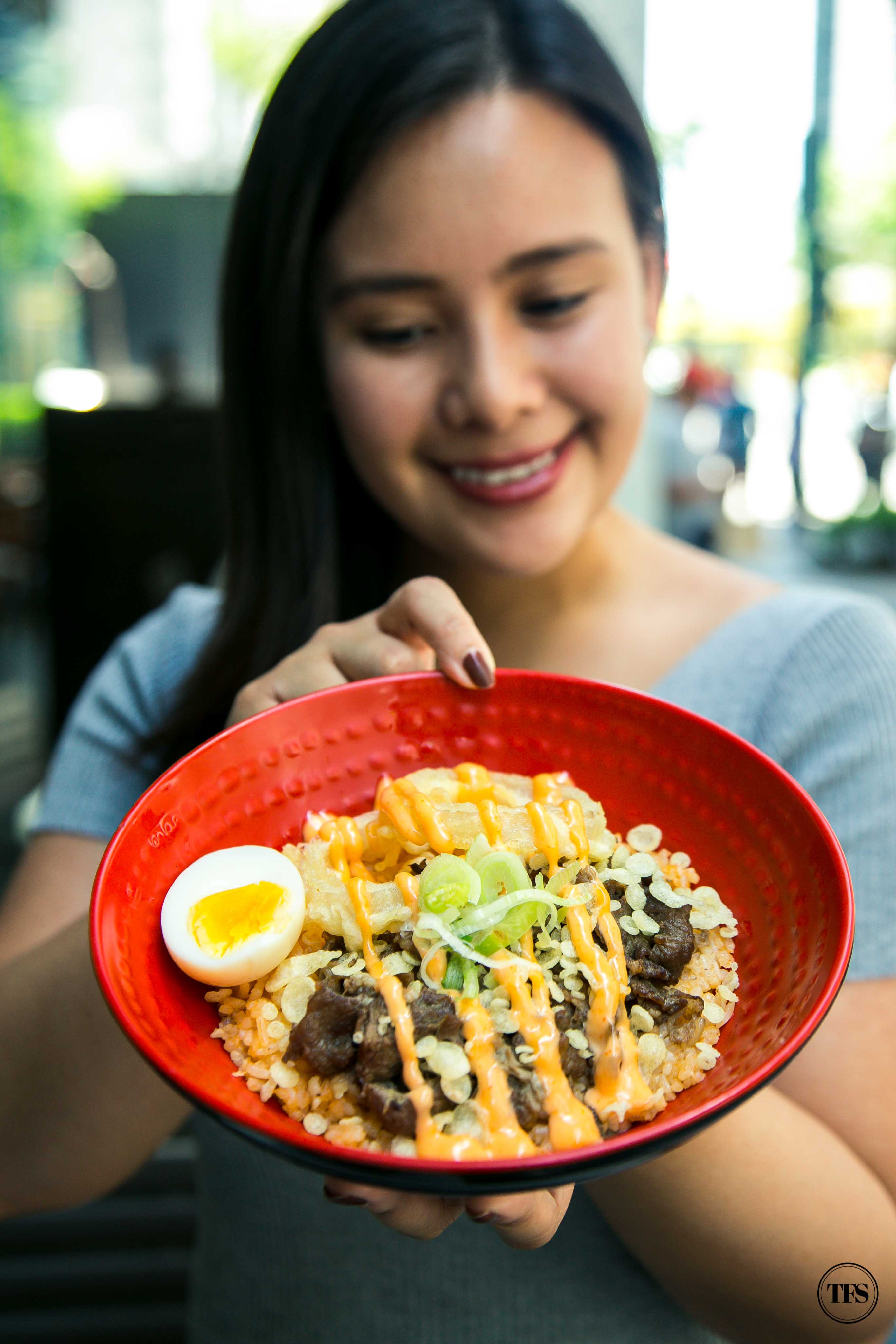 You can't have a bad day when you treat yourself with a good meal at a good price. This Sriracha Donburi may look "advertised" to you but I'm seriously telling you it's one good stuff you gotta try! P155 for a delectable bowl isn't bad at all!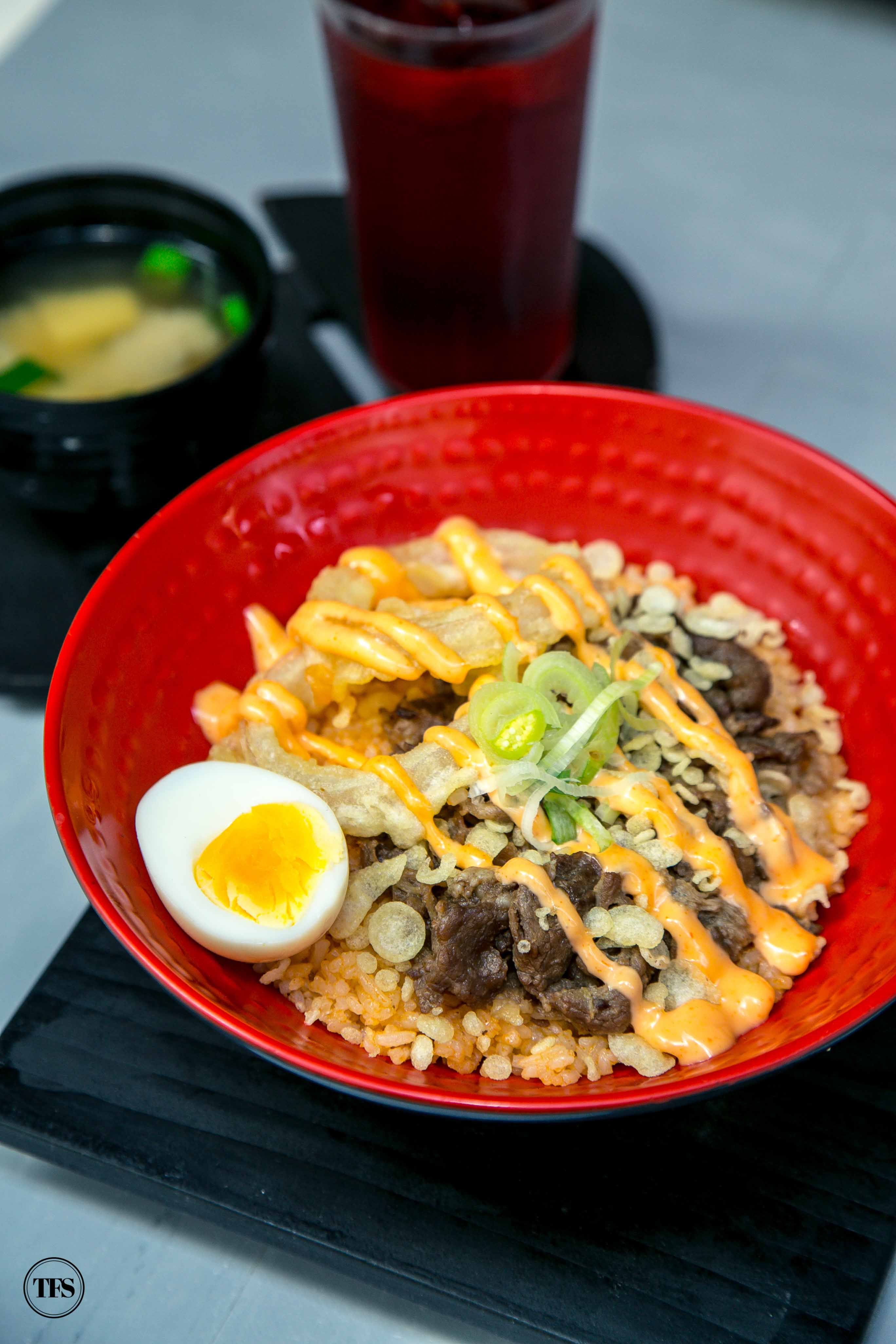 If you are after other Donburi meals, try Pork Katsudon, Chicken Oyakodon, Beef Pepper and Tempura!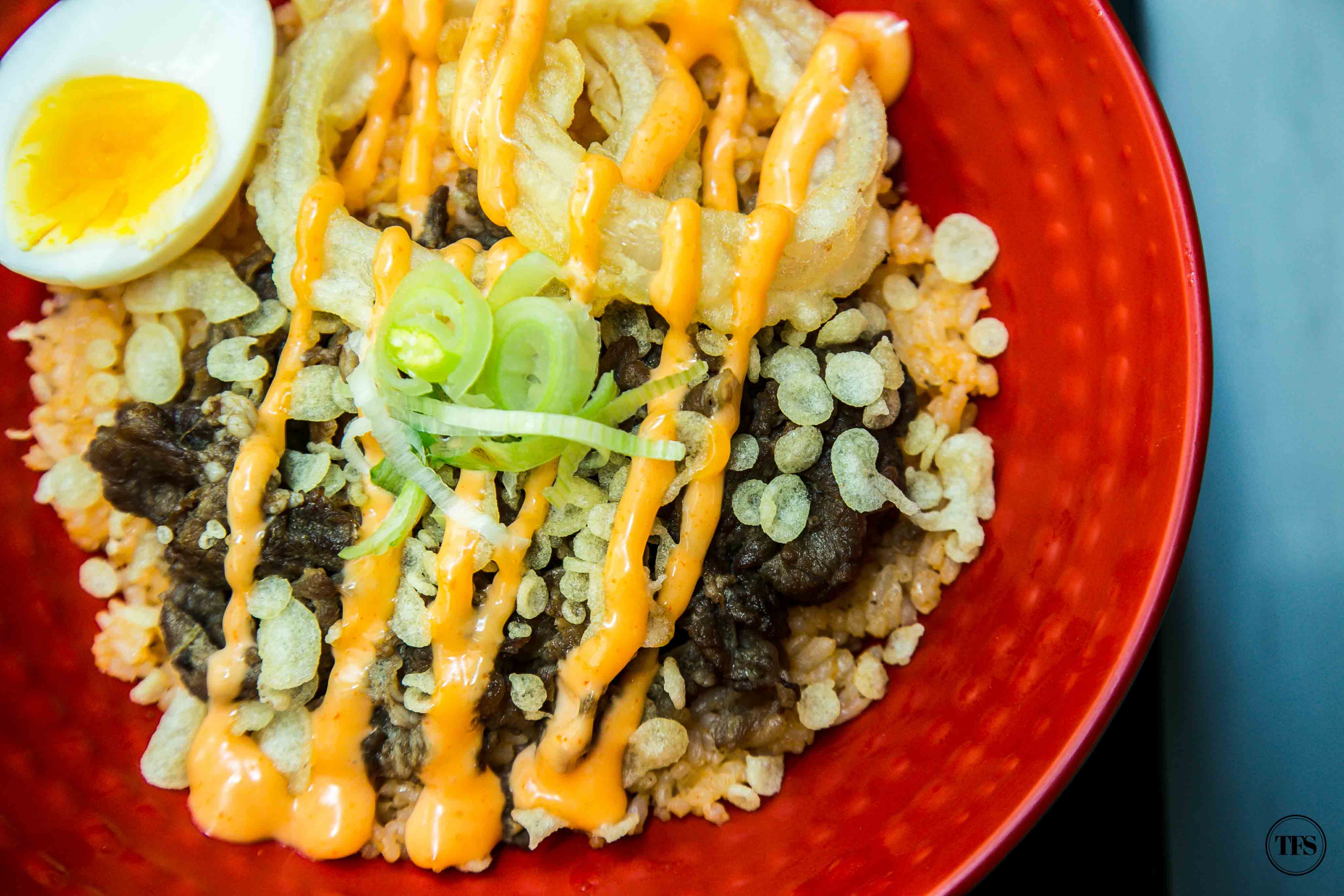 What do you think of the new Sriracha Donburi bowl from Tokyo Tokyo?
Share with me your thoughts!
Stay updated and Subscribe to The Food Scout for Free!
Pray, Eat and Love.
Cheers,
The Food Scout
---
Facebook: https://www.facebook.com/tokyotokyophilippines