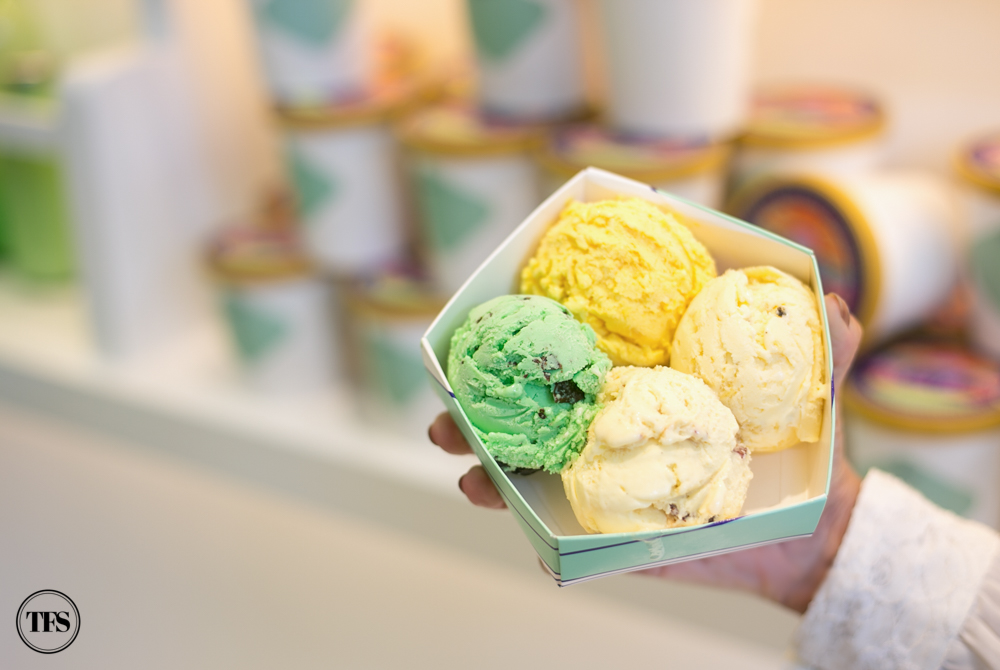 The world dictates that ice cream is only best enjoyed during the summer. Well, I don't believe in that. My cravings for ice cream is a daily struggle. O knows that very well! He says ice cream, I say YES! Ice cream everyday, ok? Hahaha! I'm speaking as if I won't get married in a few months. And I'm not even preparing for my wedding gown. Tsk tsk tsk.
Anyway. As an ice cream lover/monster, Im here to bring you the good news! Squeezed in one of the spaces in Bonifacio High Street, you'll find the coolest spot (not literally) you have to visit, Freezer Burn!
Brought my Tasteless Group and conceptualized by Chef Miko Aspiras and Chef Kristine Lotilla, the duo who brought us the cookie haven, Scout's Honor. "Freezer Burn" is a culinary term that means over frozen meat. But don't expect meat. Here, hot meets cold. Later on, you'll understand more how Chef Miko made that work.
Whenever I listen to Chef Miko passionately talk about his future plans, I can't help but be thrilled. Both for him as a chef and for me as a simple food lover a.k.a. "matakaw!" Haha! I remember months ago, when I visited Scout's Honor, he mentioned how busy he was creating crazy ice cream flavors for Freezer Burn. One of the flavors he mentioned was ketchup and mayo. Uhh, whaaat? Did I hear that flavor right? Hahaha! From that day on, I became curious how those flavors will work.
The day has come, I finally had the chance to try Freezer Burn!!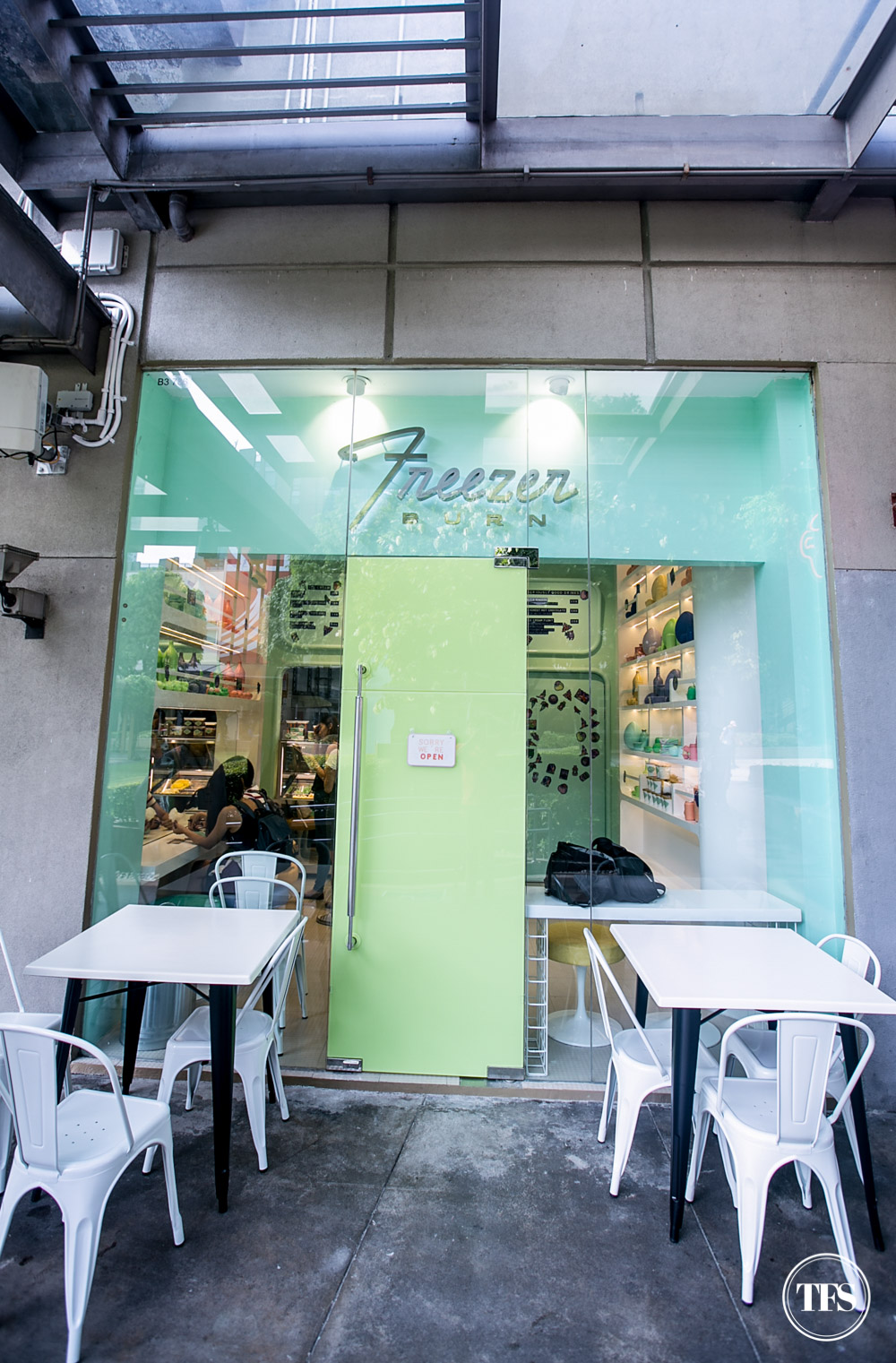 It's like entering inside a fridge. That's what I felt! Haha! Or, a capsule with hues of pastel blues and greens. In other words, it's attractive and cute from the outside with a door sign, "Sorry we're open." Hahaha! I observed every person entering giggled at least after reading it.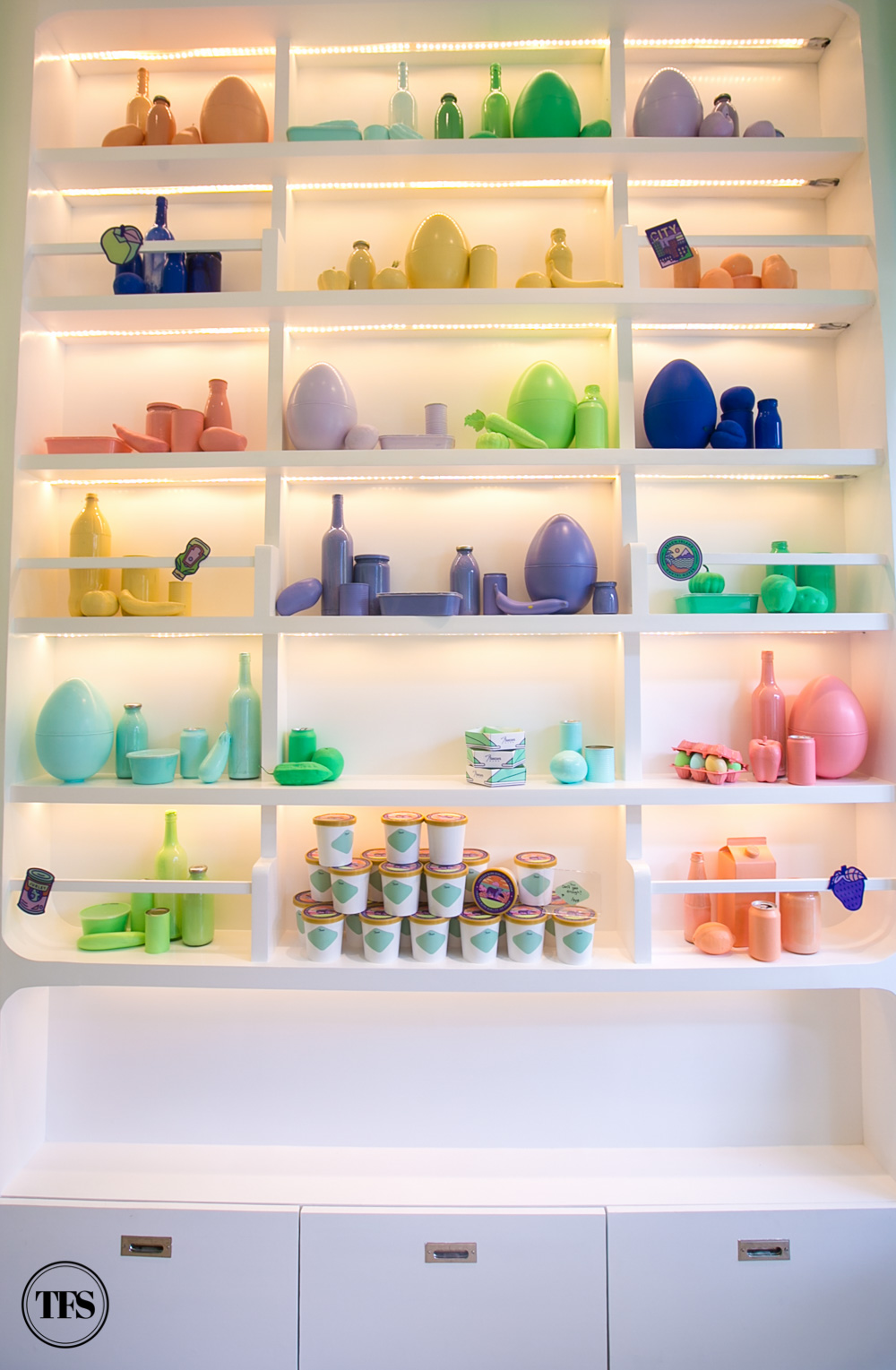 The decorations and props show like you've entered a giant fridge. Your milk bottle, eggs, refrigerated goods, fruits and veggies on one side.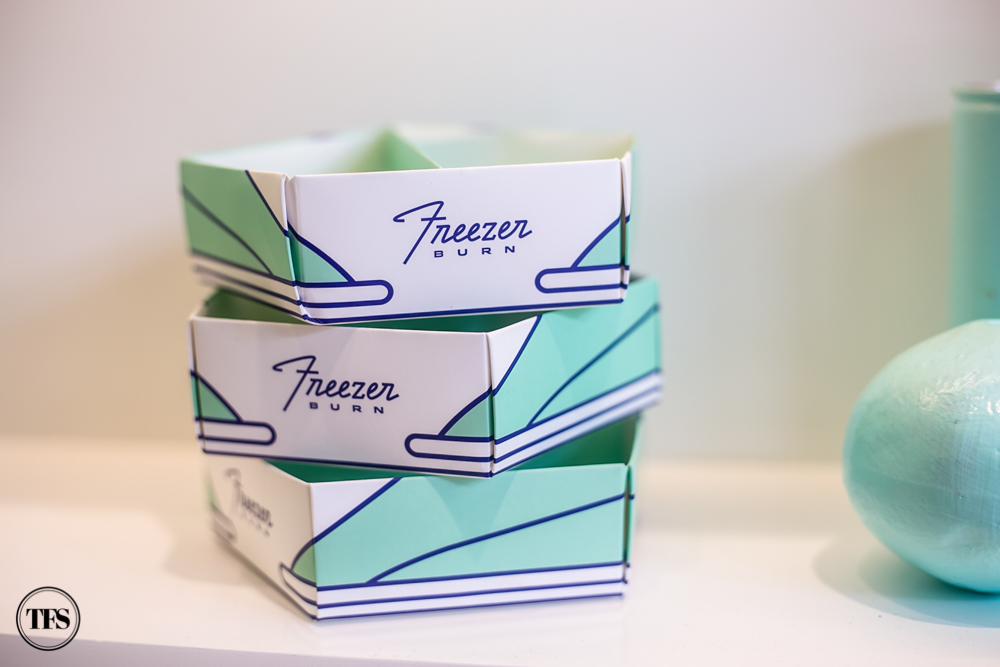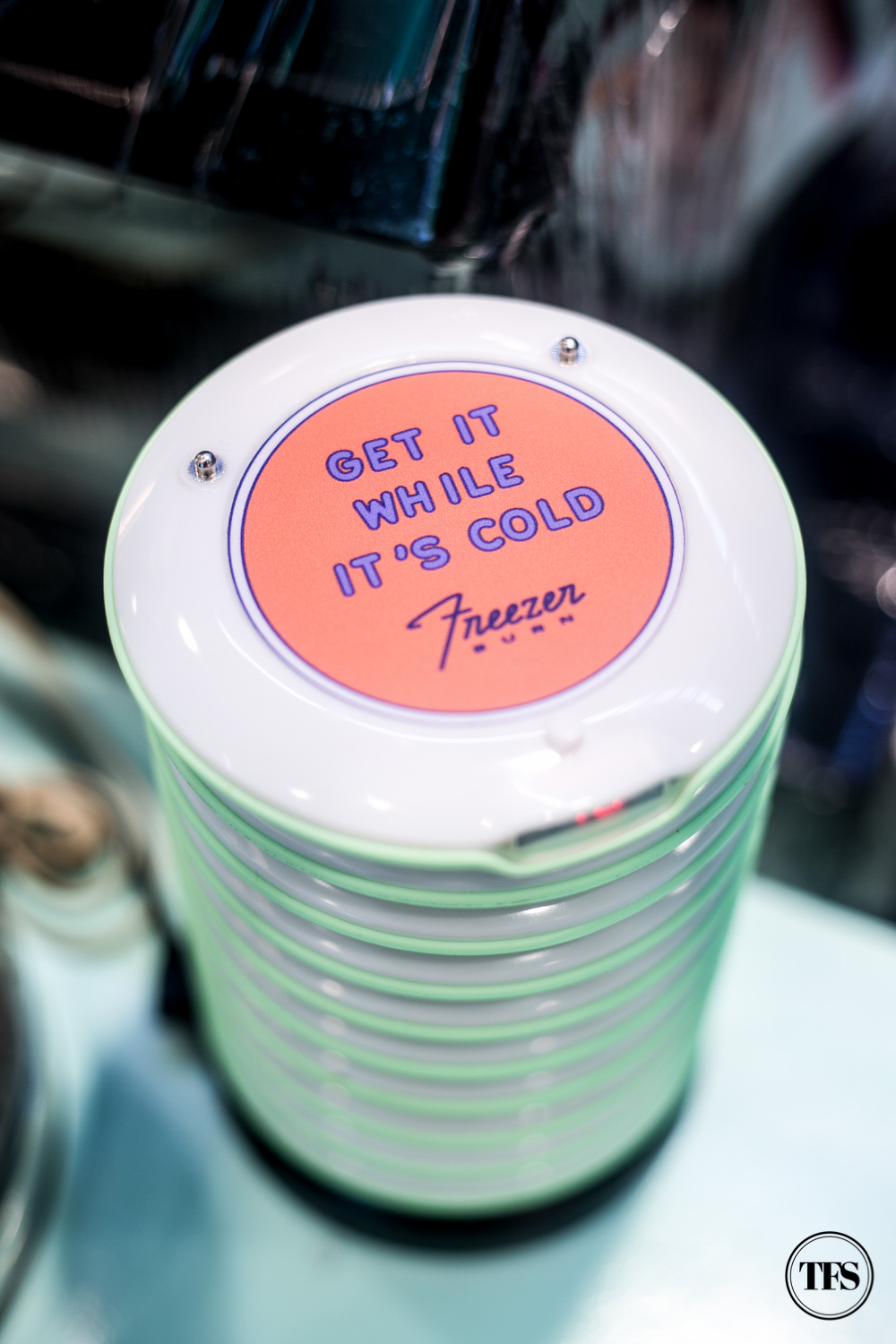 Now, it's time to see what's inside the freezer!
The Food: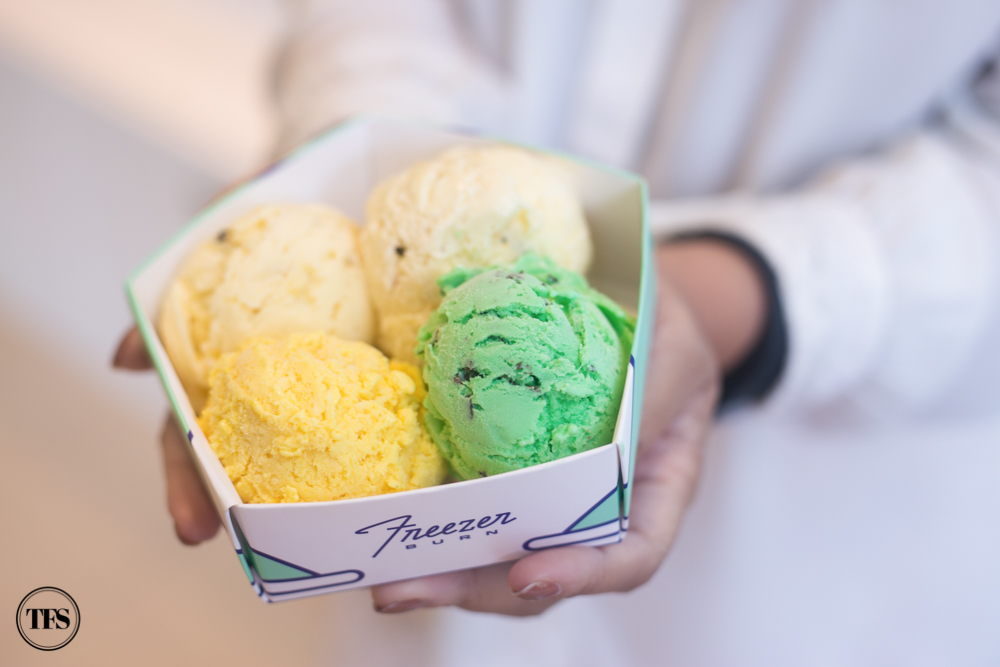 As expected, Freezer Burn serves innovative and quirky line of flavors. They only had less than 10 flavors, strong number 8 to be exact as of now. The irony is, even if there are only 8 flavors, I had a hard time choosing what to get. I tasted all 8 and daaaamn! I couldn't order just 1 cone. I ended up getting the Sampler Bowl with 4 flavors in it.
Now let's rank the flavors in my Sampler Bowl. Number one goes to Butter!! If Julia Child can taste this flavor, I bet she'll post this on her Instagram. Haha!  Second, Best Mint Stracciatella is a rockstar! Next, Corn and Cheese is true to its form, cheesy and corny just how I like it to be. Maple Bacon is not weird to me anymore yet it's still a click to all bacon lovers.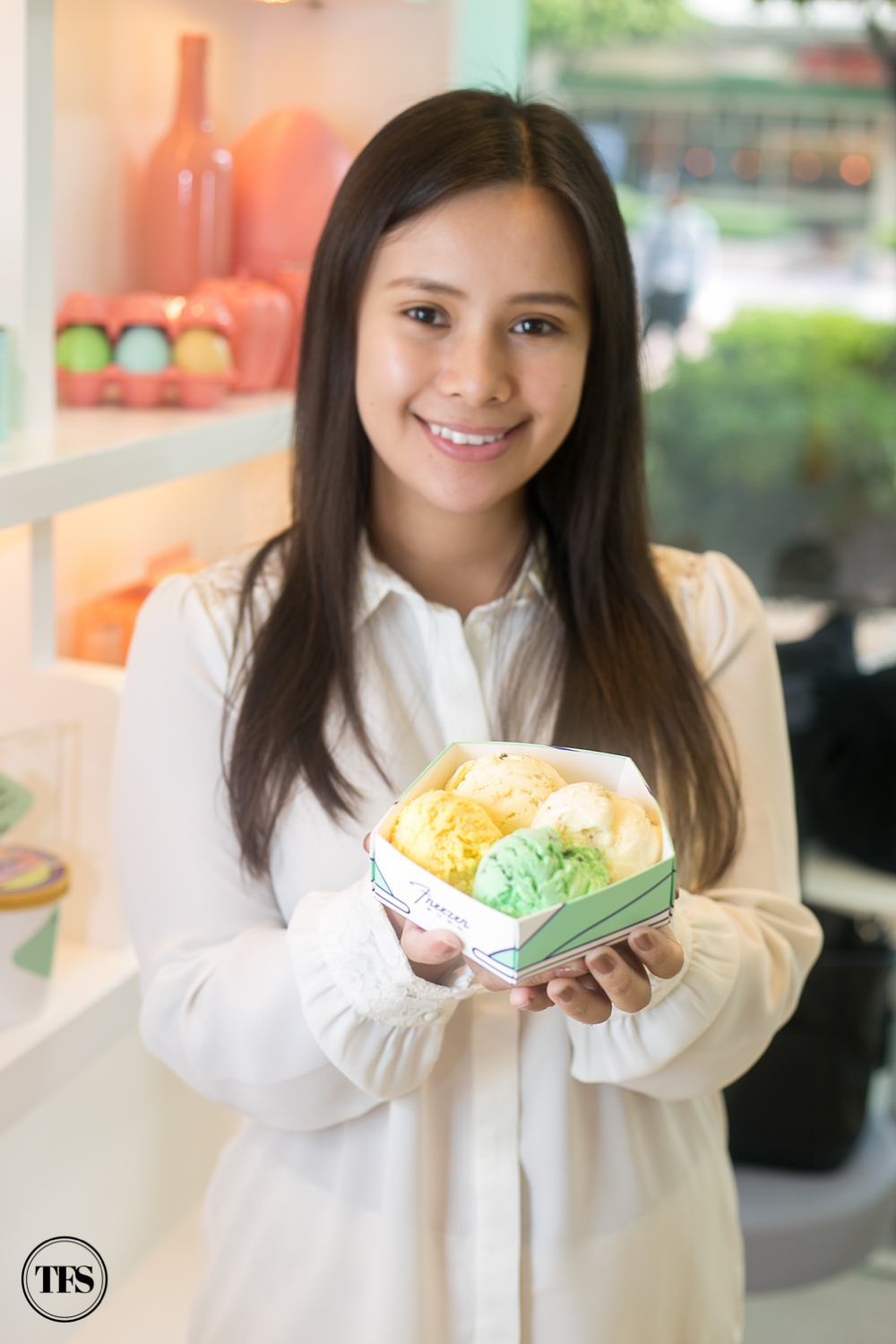 Internalizing my status as a bride-to-be, I'm enjoying holding food like a bouquet of flowers. Hahaha!
Price
1 scoop w/ cone – Php 150
1 scoop + 2 toppings – Php 180
1 scoop + 3 toppings – Php 190
Sampler Bowl – Php 395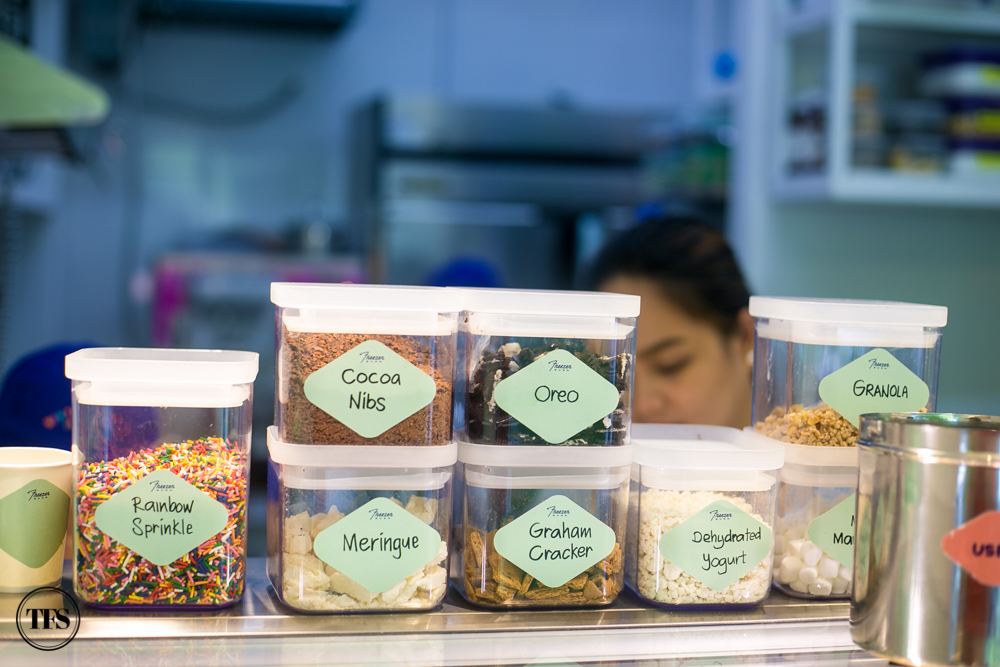 Can you still handle it? Weird but better combinations are coming up!
I don't know what entered Chef Miko's mind but this Ketchup Mayo Fries is brilliant! As part of his Composed Desserts, hot and cold treats, Ketchup Mayo ice cream is paired with hot French Fries. A must-try you can only find at Freezer Burn. How does it taste like? Really like ketchup, hint of sour tomatoes, with some mixture of mayo taste. Only, it's creamy and frozen! Yes guys, it works!!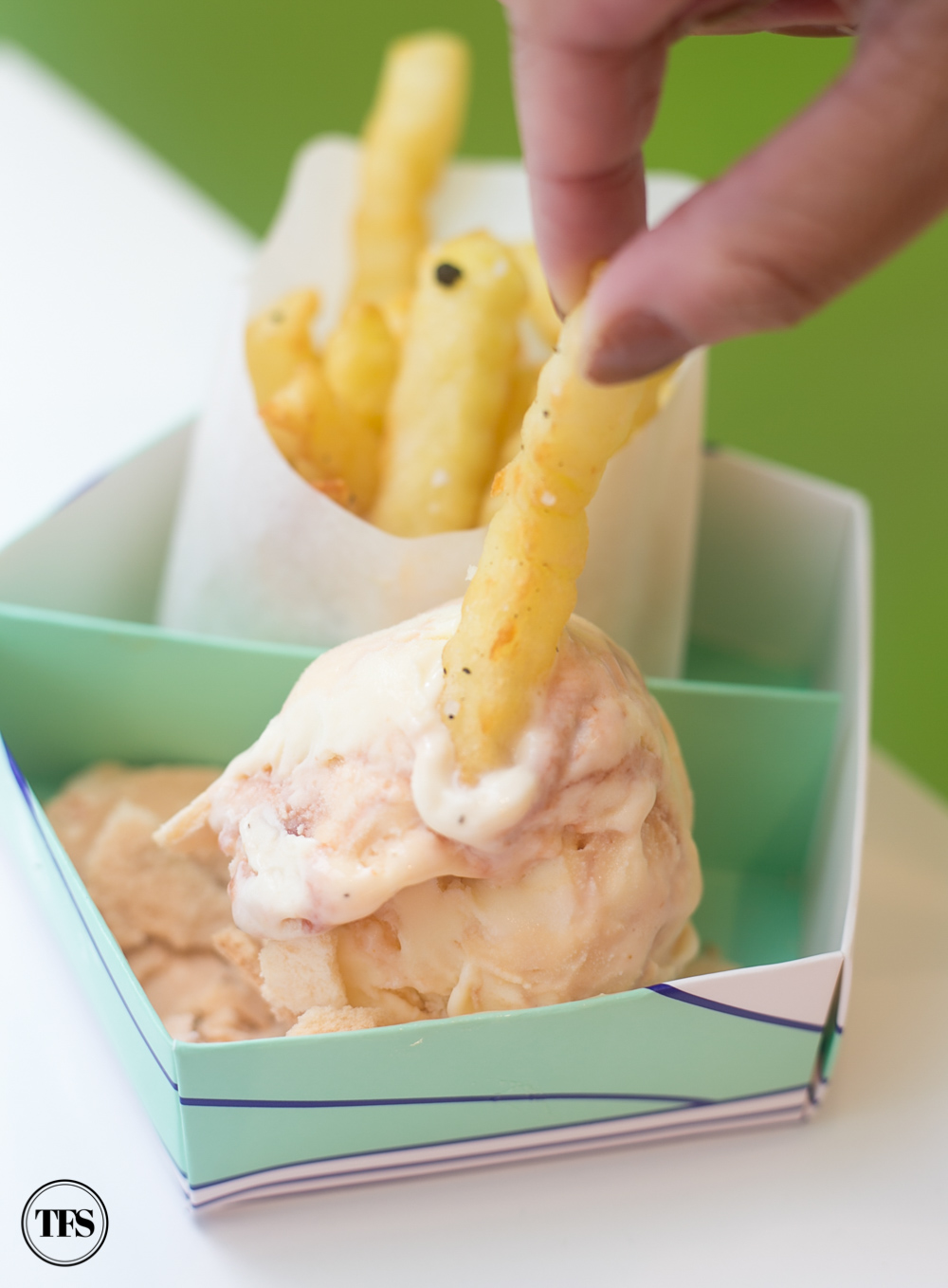 Ola! it's my favorite from Freezer Burn! Thick and rich Dark chocolate ice cream, just imagine how the dark choco of Churros dip tastes like, served with 5 pcs. of hot churros. And to add fun, a serving of milk on an injection syringe. All in all, it's uhh-mazing!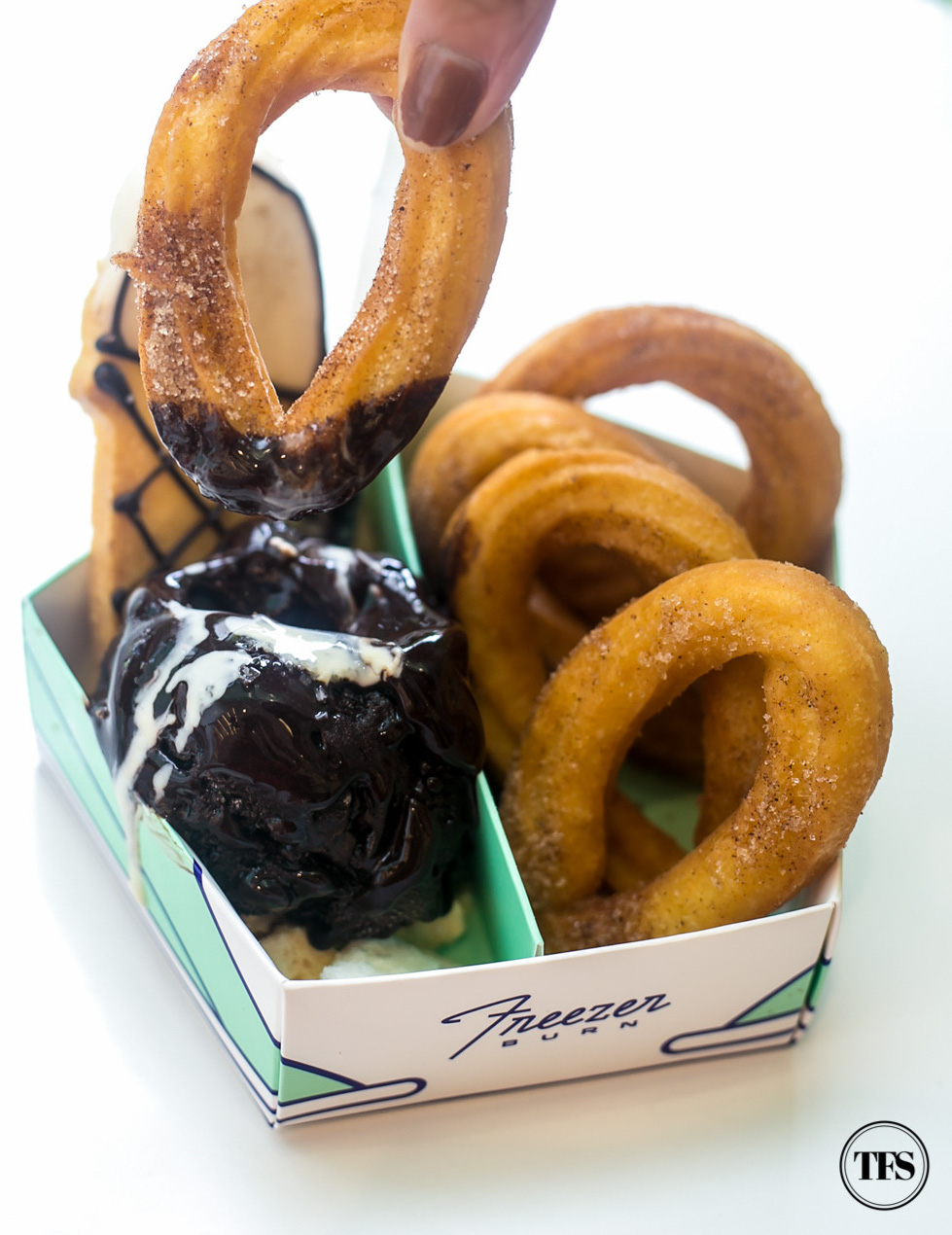 According to Chef Miko, he has more than 40+ flavors in mind. This means, expect more crazy and quirky flavors to come soon!!!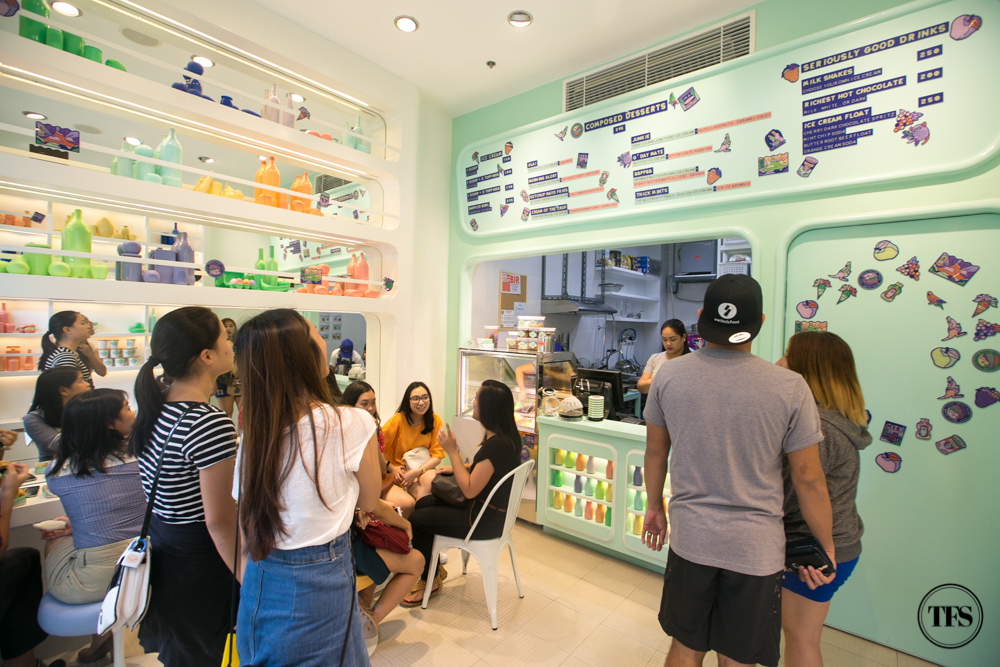 The new head-turner at Bonifacio High Street! Don't miss it out!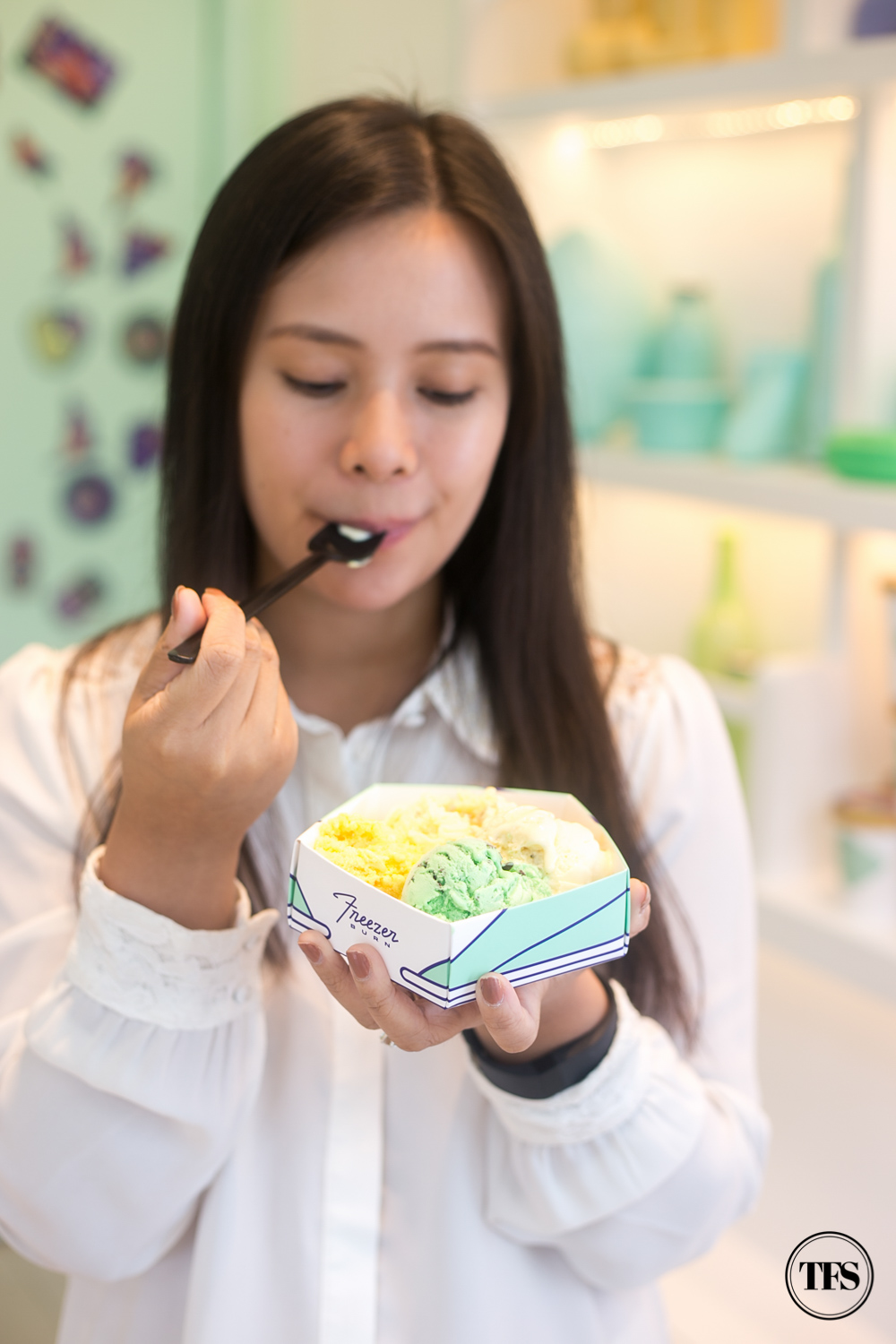 O gave up from this sugar-loaded box. And I just can't stop!!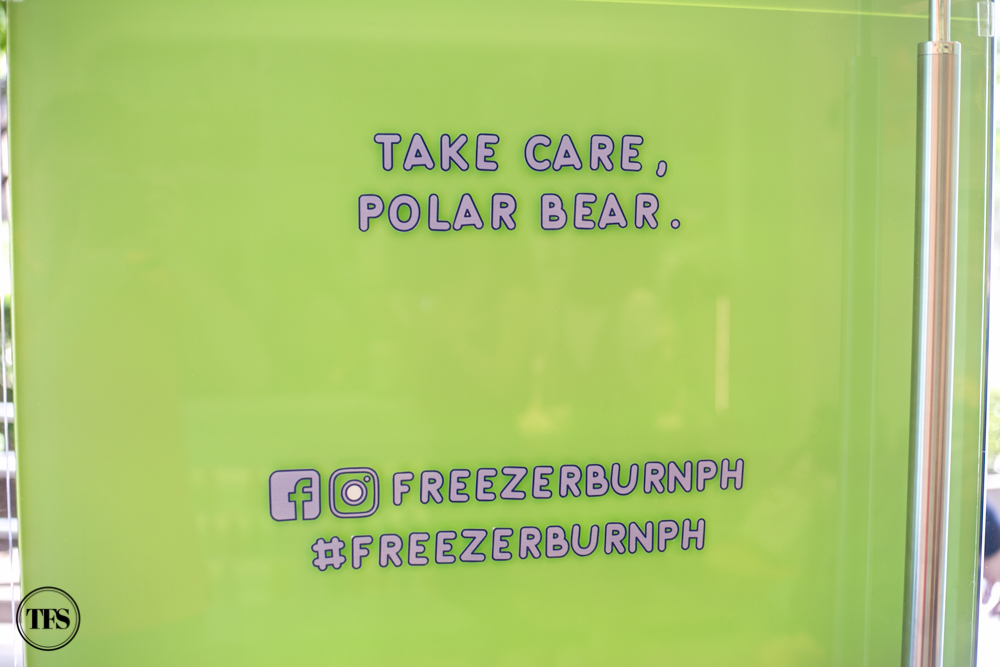 What do you think of Freezer Burn in Bonifacio High Street?
Share with me your thoughts!
Stay updated and Subscribe to The Food Scout for Free!
Pray, Eat and Love.
Cheers,
The Food Scout 
---
Location: G/F Q3, Bonifacio High Street, 9th Ave, Taguig City, Metro Manila, Philippines
Facebook: https://www.facebook.com/Freezerburnph