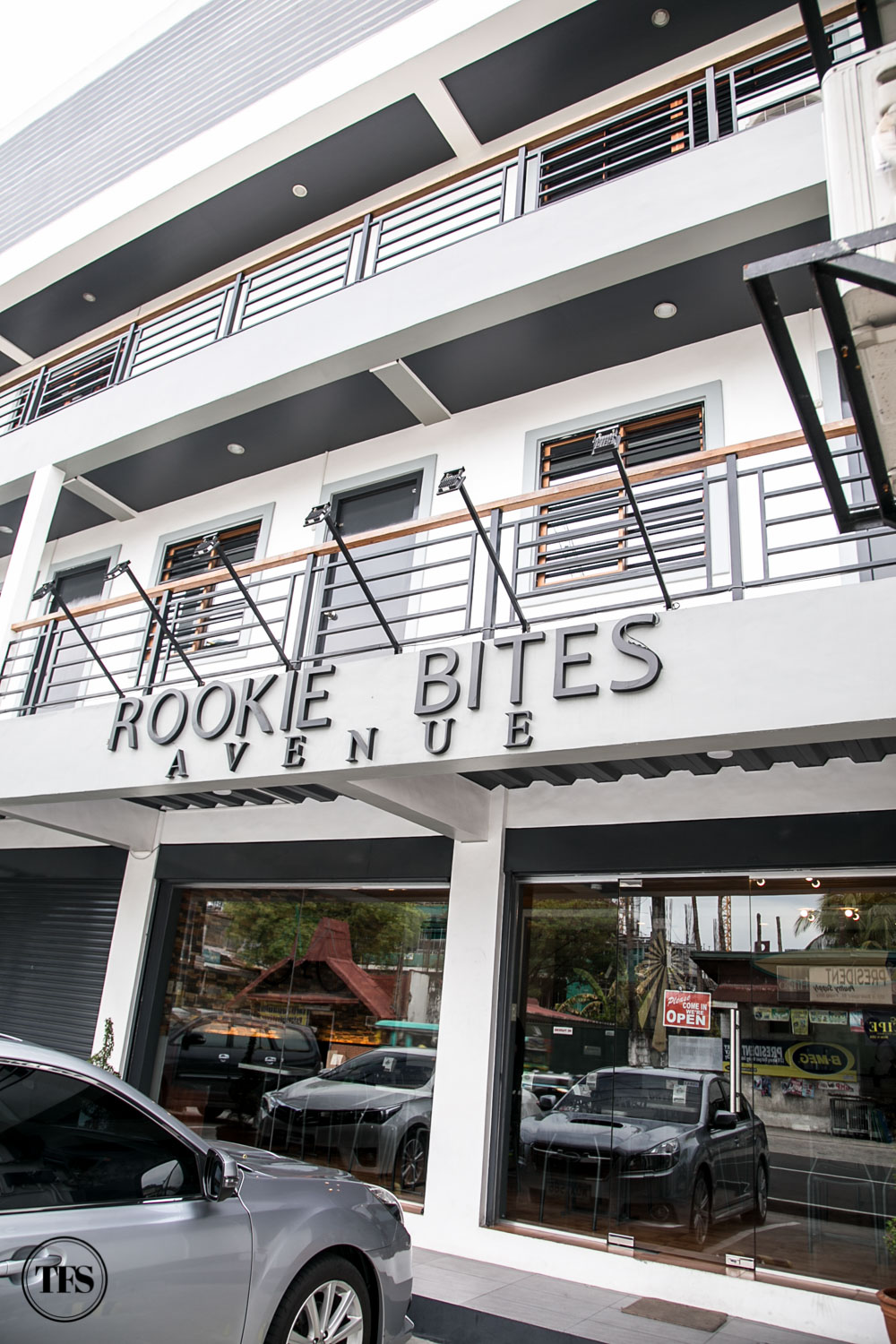 The location of this new restaurant we recently discovered isn't exactly the ideal spot if you want to get noticed. Far from where the malls are, but situated in between Pasig and Marikina, residents, workers and students near the area would probably be thankful this restaurant decided to open and offer them good food.
The name is Rookie Bites. Nothing so fancy about the name and deep story where it came from. It's just a cool name the restaurant owners thought of for newbies (or rookies) in the F&B industry. Even the concept, it's as simple as serving reasonably priced meals that don't take quality and flavors for granted. Not that intimidating. The menu would somehow be the dishes you're craving for, like ribs, burger or a sweet ending dessert.
The Food:
It's rare to find restaurants that care to be generous with portions. As I read through the menu and look at the prices, I initially thought it's impossible for them to be generous. Like this Fish Taco for P175, which could serve 1-2 persons. Large strips of crispy fish fillet topped with salsa and sour cream then served in soft bread with coleslaw. Recommending this dish to get your money's worth!
Part of my weakness list, chicken wings! I just had to order RB Wings to find out if their version works for me. Fried chicken wings tossed in special RB (Rookie Bites) sauce drizzled with sour cream. The picture may look saucy but it lacks flavor even without comparing it with other chicken wings houses I've visited. That's for me. You may still want to try if it works for you.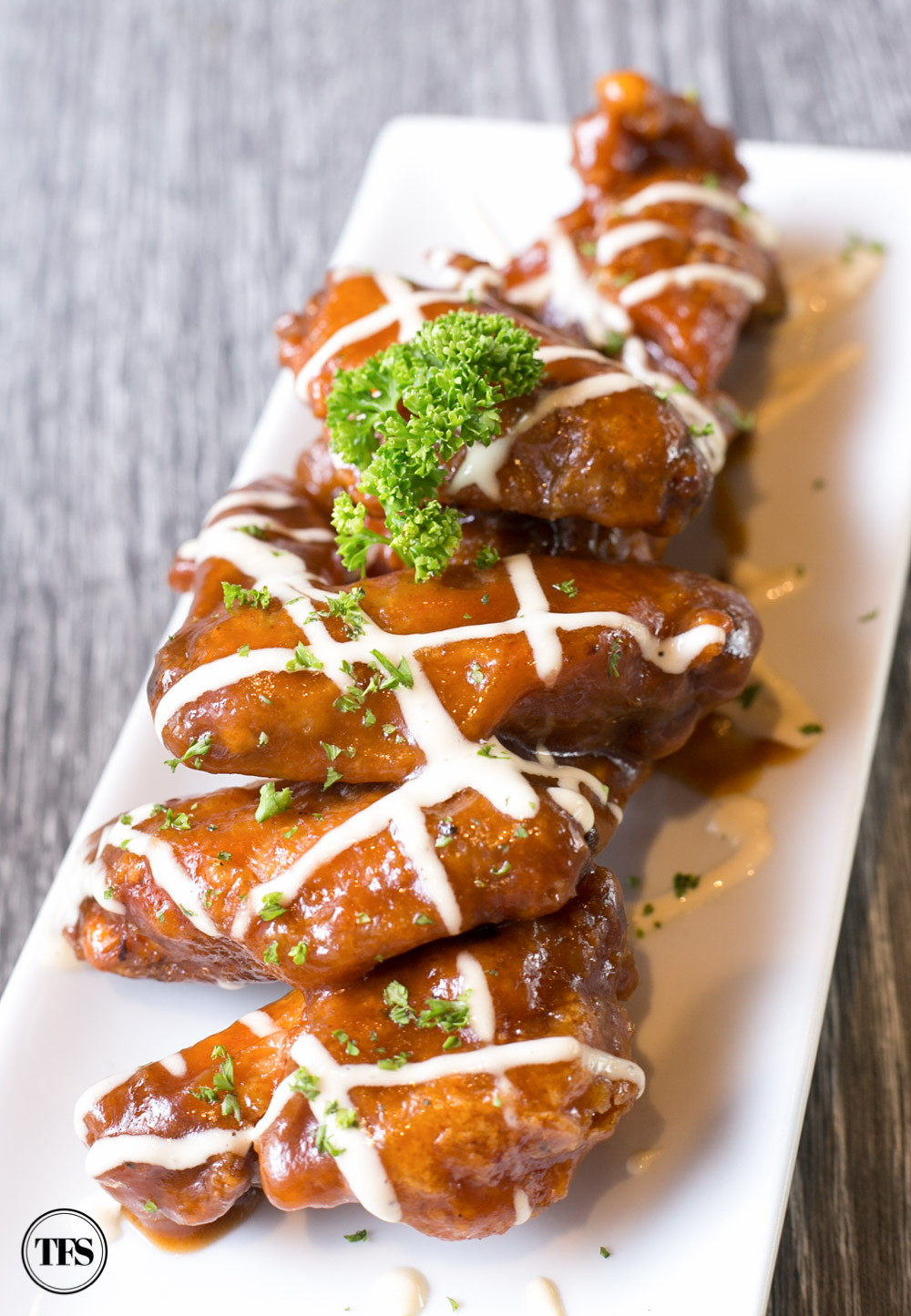 Now this TinaPasta turned the table around. Flakes of tinapa and tomatoes sautéed in garlic and olive oil. I love the flavors, especially the mountainous tinapa flakes both on pasta noodles and on my bread! Although at some point, I encountered a small part of fish bone I almost swallowed. I still recommend TinaPasta, just be careful and watch out for tiny fish bones.
The Aloha Burger is 7oz. of pure beef patty with pineapple relish, caramelized onions, bacon and cheese sauce. Instead of using regular burger buns, Rookie Bites twisted the burger concept by using white ciabatta bread. Hands down to how huge the beef patty is and the overwhelming cheese sauce! I tasted portions of burnt parts though.
Since Rookie Bites is new, I'm sure this tiny error is in their process of making dishes consistent from one customer to another.
Let me tell you what you should order, this Baby Back Ribs for P320! Grilled pork ribs smothered in Rookie Bites' bbq sauce. Using soft bone parts of the ribs, expect the ribs to have fork-tender meat. Like all other entrées, Baby Back Ribs is served with 2 sides of your choice.
Sides: plain rice, garlic rice, mashed potatoes, mixed veggies, sautéed mushroom, grilled corn or coleslaw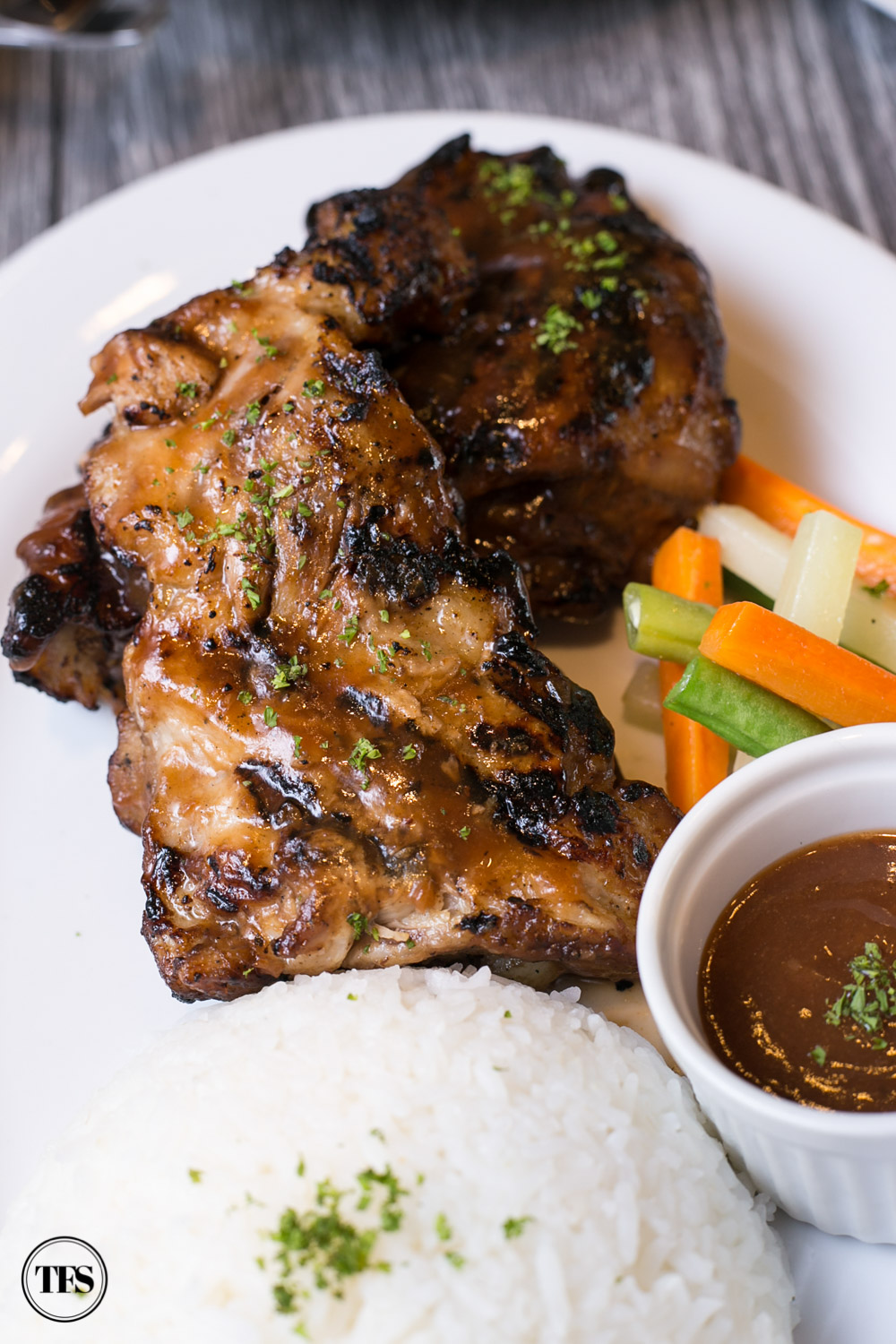 I chose mashed potatoes and and grilled corn to sit beside my grilled T-Bone Steak. Tender as I sliced through. Again, kudos to Rookie Bites for making this affordable! I just had a little problem with a few parts of the steak, salt overpowered. I think it wasn't scattered evenly.
One of the owners Nikki wasn't joking when she told me her iced tea is special. After hundreds of tries, formulating and brewing that perfect iced tea their family and friends voted for, her Special Blend Iced Tea can now be tasted at Rookie Bites.
Deconstructed S'Mores looks like this. Toasted marshmallows (perfectly cooked) sitting on chocolate syrup, served with graham crackers topped with vanilla ice cream.
After a bite from this Deep Fried Sponge Cake served with vanilla ice cream and drizzed with chocolate syrup, O and I tasted familiar flavors. We couldn't depict if that was Cloud 9 or Snickers, but we're sure one was Twinkies. So, we asked the kitchen. There we found out we were right about the Twinkies and the other one was Snickers. It may look like a shortcut to making desserts (for pastry chefs) but for simple dessert lovers, you'll love this creation!
The Ambiance: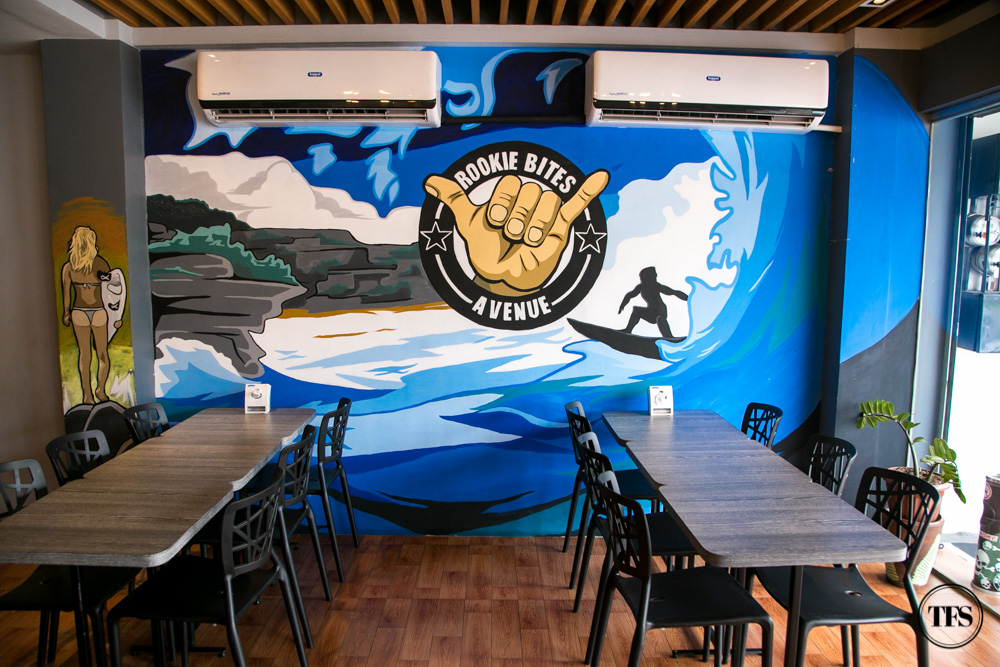 In their area, choices for good restaurants are quite limited. For those who live or work nearby, they're probably rejoicing Rookie Bites Avenue opened. The small space is neat with decorations of a real wake board, a bicycle hanging on a brick wall and a surfing-inspired wall, the usual spot for taking photos. I consider this a hole-in-the-wall restaurant that's far from where the action is.
Parking is a relief with available spaces in front, good for at least 5 cars.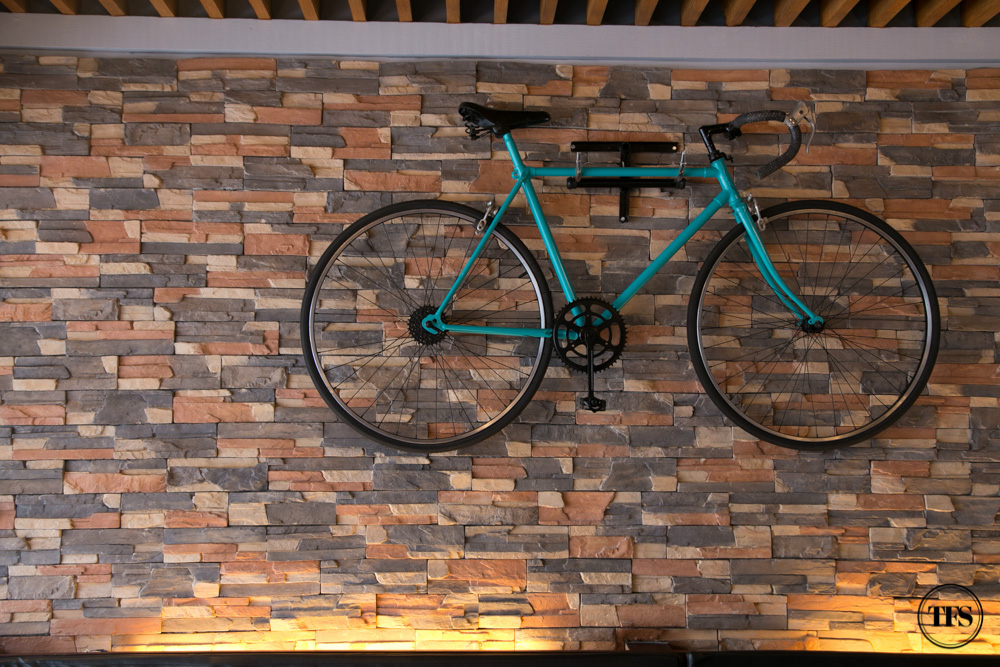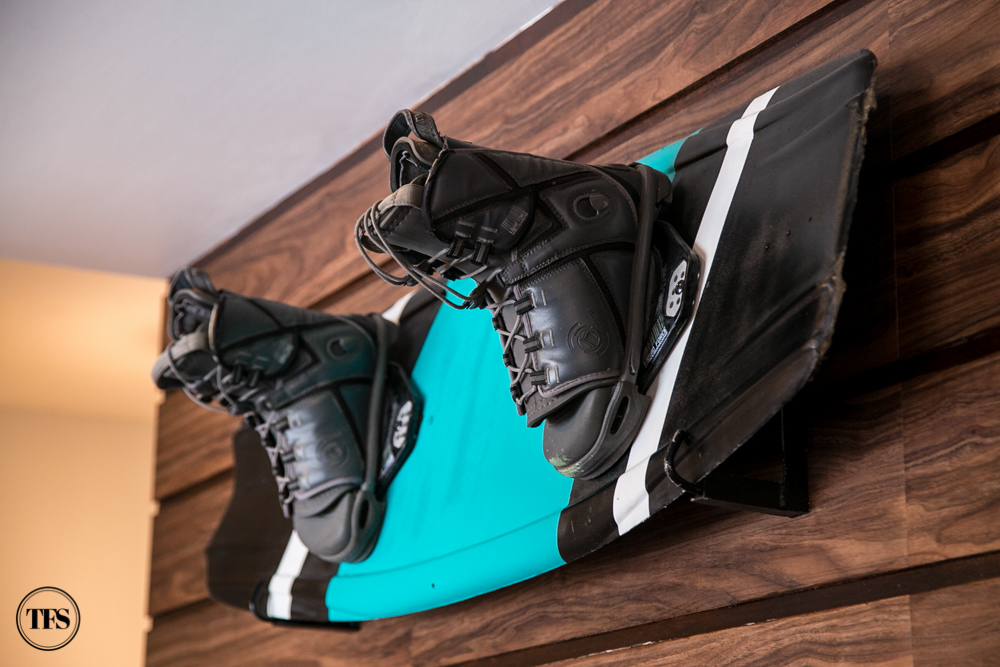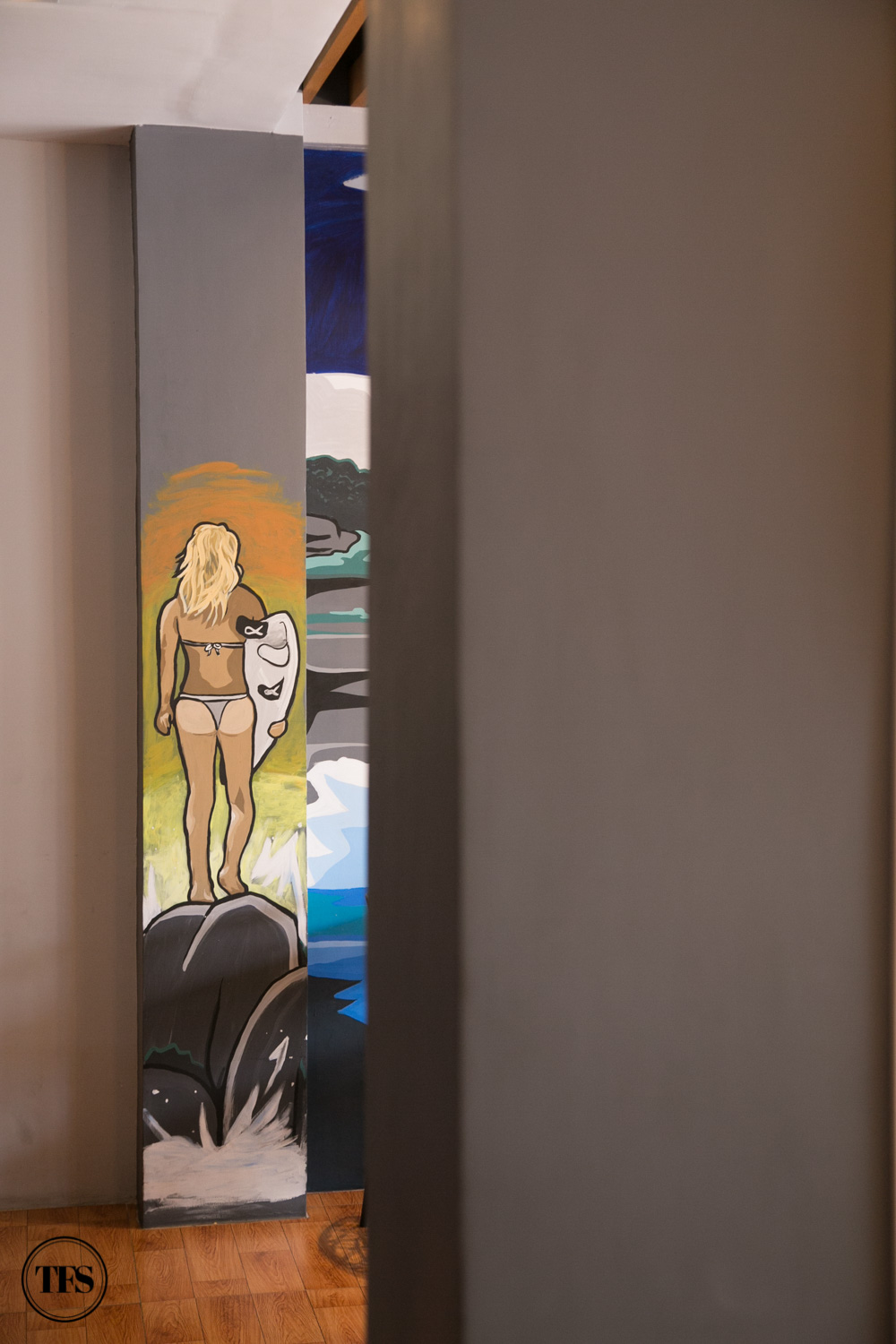 You'll visit Rookie Bites Avenue if you want your P500 not to go to a single meal alone yet still enjoy quality dishes cooked by chefs. Rookie Bites' head chef gained experience from working in Dubai.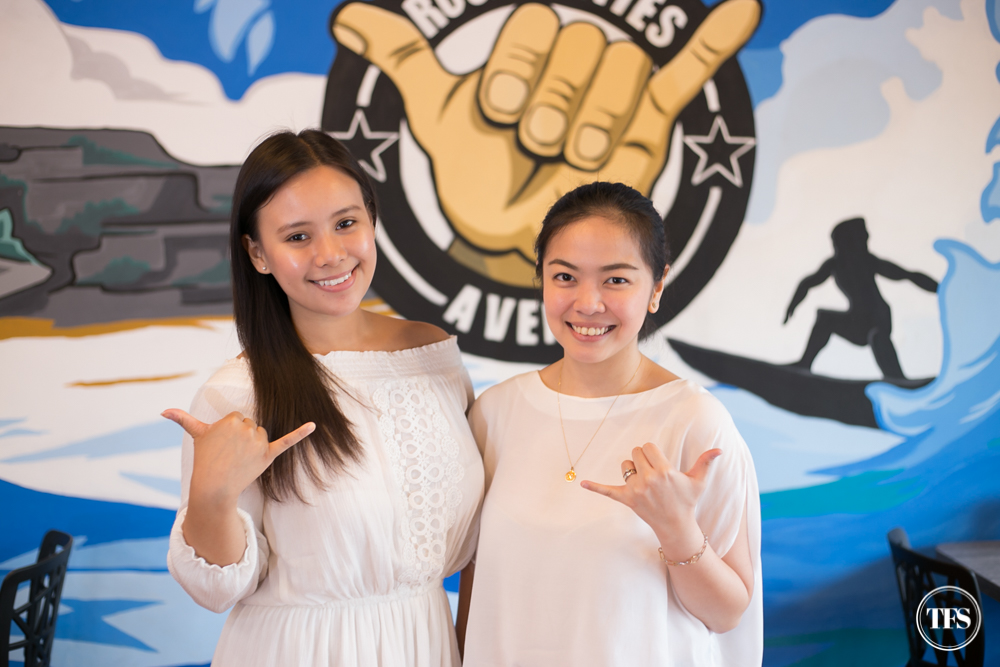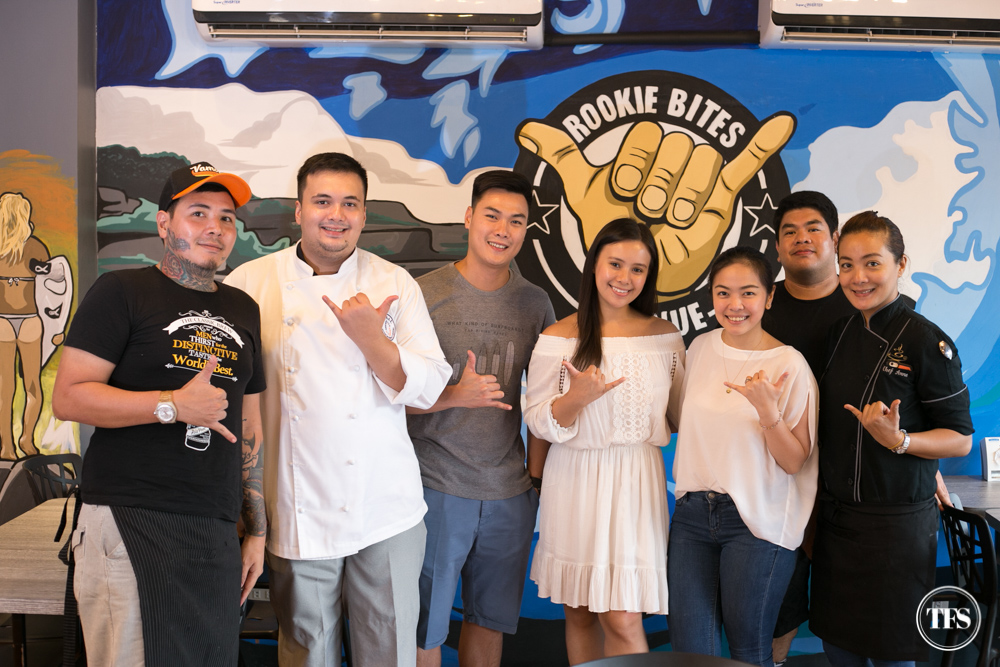 The fun team behind Rookie Bites Avenue headed by Ralph Sanchez, Onel Mendoza, Christian and Nikki Tan.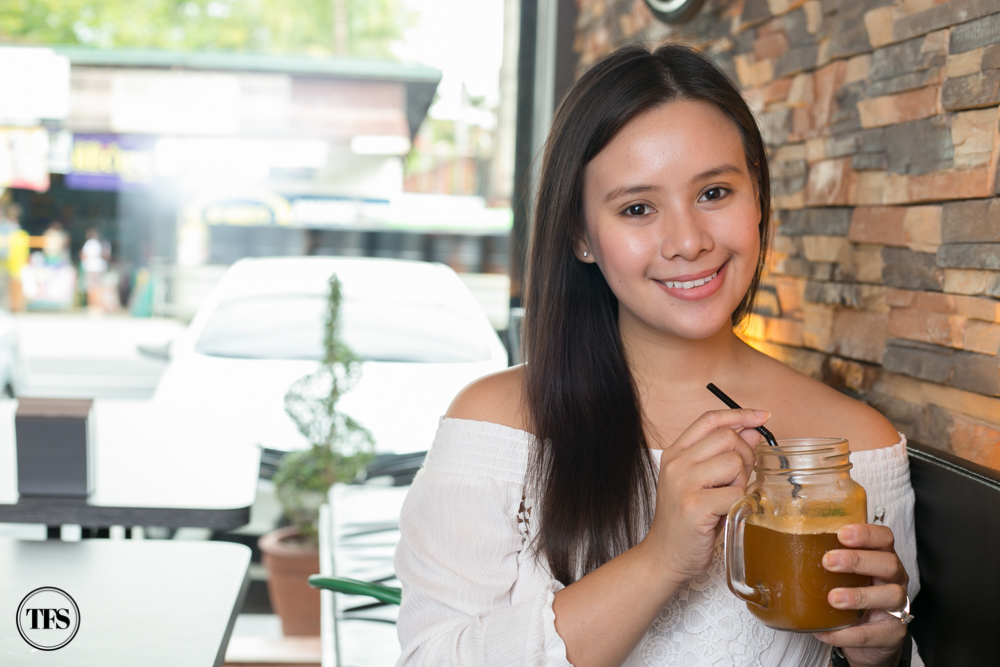 What do you think of Rookie Bites Avenue?
Share with me your thoughts!
Stay updated and Subscribe to The Food Scout for Free!
Pray, Eat and Love.
Cheers,
The Food Scout 
---
Location: 89 Amang Rodriguez Ave. cor Doña Betang St, Dela Paz, Pasig City, Metro Manila, Philippines
Operating Hours: 2:00PM-10:00PM
Facebook: https://www.facebook.com/Rookie-Bites-Avenue-1544183995904471
Budget: PHP200++
Rate
Food            7/10
Ambiance  7/10
Service        8/10
Cost             8/10
Overall        7.5/10