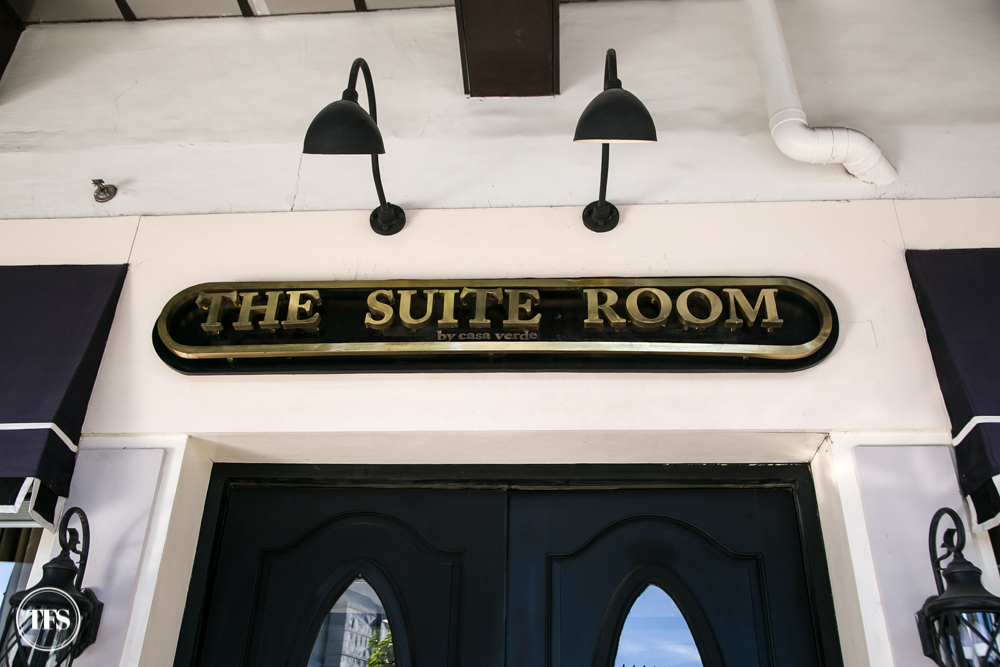 If you remember my first blog post about our Air Asia trip to Cebu, this is just the continuation of our day filled with food adventures.
From one lunch to another, we moved from Hap Chan in Robinsons Place Cebu to The Suite Room in Ayala Center Cebu. I knew the first restaurant was just the start of our food trip, which is why I didn't fill my food tank to its maximum capacity. We entered The Suite Room with a warm welcome from the gorgeous Patricia Noel from the Casa Verde group. Later on, you'll understand why I call her gorgeous!
The Suite Room, from the same group as Casa Verde, is a hotel suite-styled boutique restaurant. It could be intimidating at first, the elegant and deluxe interiors with servers that are ready to give you a personalized service. But once you look at their menu, you'll wonder how they make their prices affordable.
The Food:
A fresh catch of The Suite Room, the Pan-Fried Salmon in Citrus Butter Sauce with Mushroom Risotto worked its way to my heart easily. It's always a good idea to pair up salmon with citrus butter sauce. Though adding mushroom risotto made the whole dish better than what I had in mind. Rating it 5 out of 5, it's nothing less than perfect!
People mesmerized by pork could find romance with this Confit of Pork Belly, drizzled with sweet soy reduction and served with mango salsa and poached egg. A sophisticated combination that are harmonious in one bite.
Let's be practical here. If you want real value for your money, you'll run to this Baby Back Ribs for only P588. Huge without camera tricks, quality meat used and definitely one of the tastiest ribs in town, served with shredded corn, side salad and rice.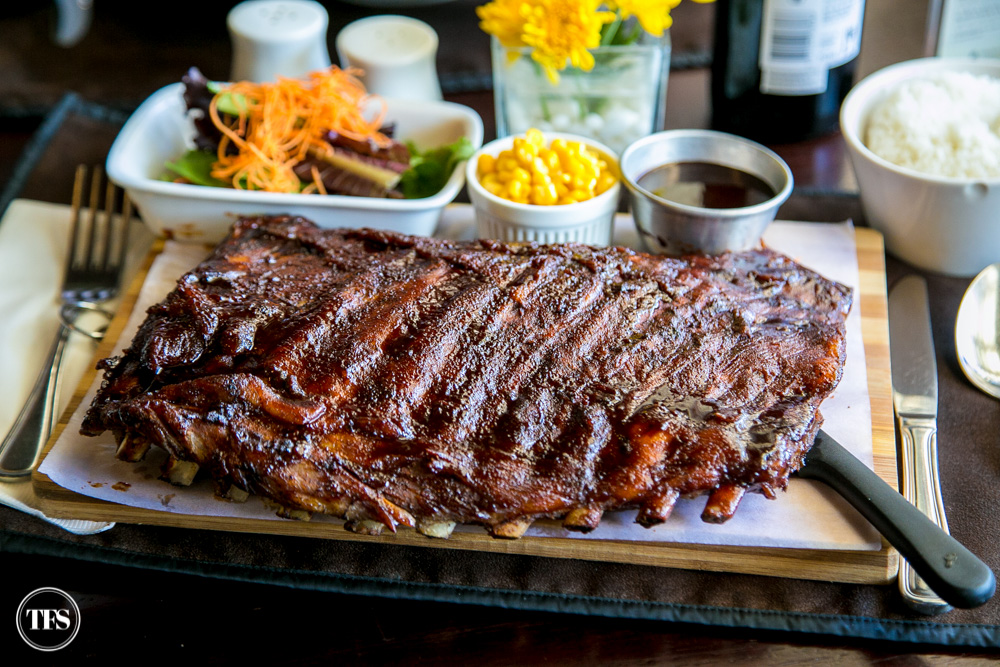 I couldn't hold myself anymore immediately when I saw the server holding this plate of Ribeye Steak. A jaw-dropping treat, only P600 for the record, paired perfectly with Cajun Butter, a no longer secret to make this steak irresistible.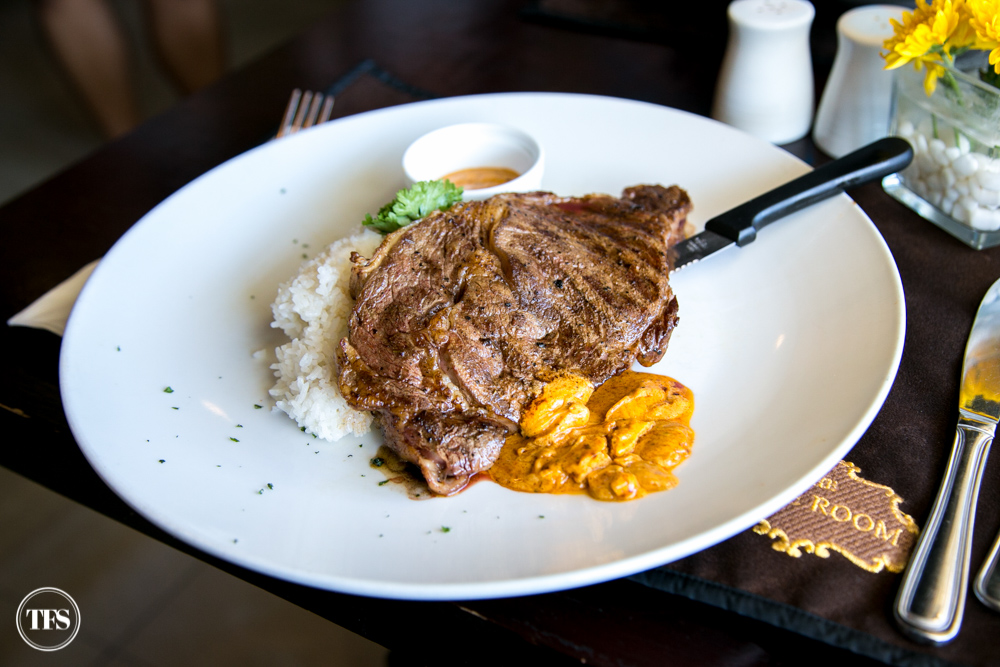 The pasta game is strong at The Suite Room. Starting off with the Ravioli with Spinach & Ricotta Cheese in Tomato Cream, you'll never back down with this choice. It brings all the desirable flavors in one ravioli.
For a lady who isn't a fan of cream-based sauce, I wanted to say "pass" on this Truffle Cream Pasta. While eating, I saw the faces of my friends beside me adoring this pasta dish. It was contagious. I was jealous and quickly asked to pass the plate to me. Haha! I gave in and tried the Truffle Cream Pasta. My first reaction after tasting it was positive like my friends'. Thick cream and not extremely creamy, which I like. Of course, the truffle gave it a better kick.
The best part is yet to come. Everyone, meet what drove me crazy at The Suite Room, their Ice Cream Cakes! I applaud them for taking desserts exceptionally. All 4 flavors I tried deserves a star. In that room, we all had our preferences. At first, I thought Green Tea will top my list. After letting my tastebuds sink in those cold desserts, Caramel Macchiato Ice Cake landed on the 1st spot.
The bottomline here is that all Ice Cream Cakes – Apple Cinnamon Raisin Ice Cake, Green Tea Ice Cake, Caramel Macchiato Ice Cake, and Double Strawberry Ice Cake made us fall on our knees… and forget it was already our 2nd lunch of the day. Hahaha!
The Ambiance: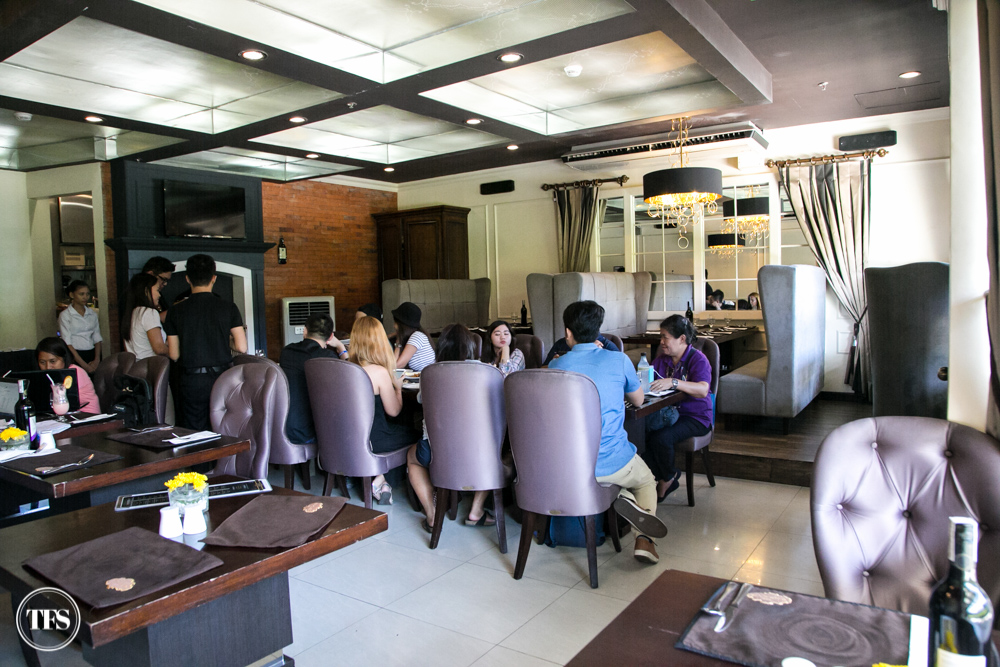 The look of a luxurious suite-themed boutique restaurant with comfortable couches all around. At one glance, it could look like a whiskey bar as well where gentlemen would want to hang out.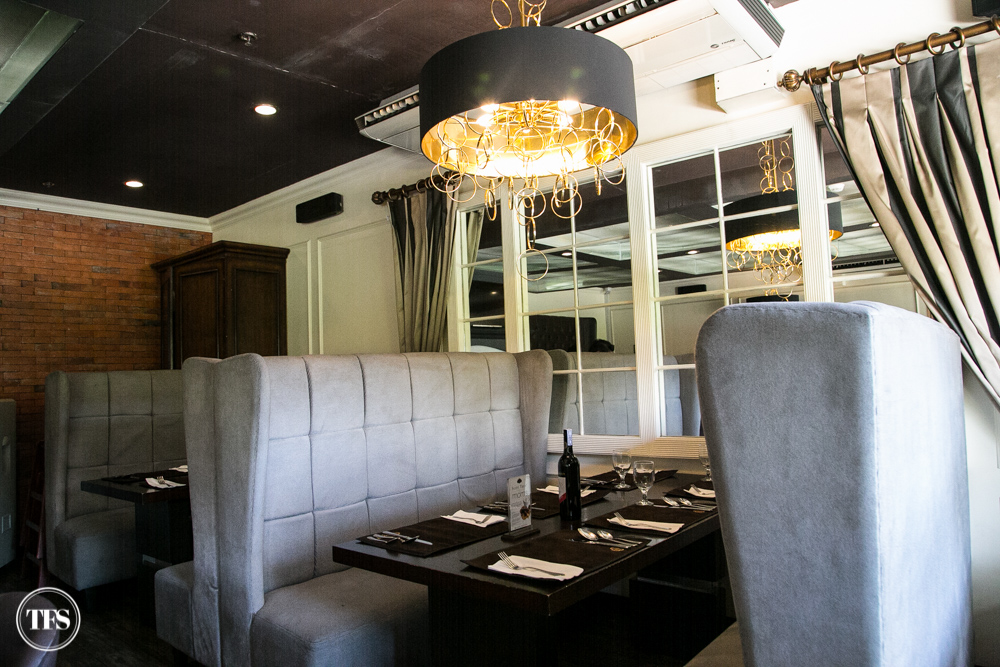 If we didn't have anything on our itinerary, I'd choose to spend my whole afternoon here, drinking my cup of coffee after enjoying my ribeye steak.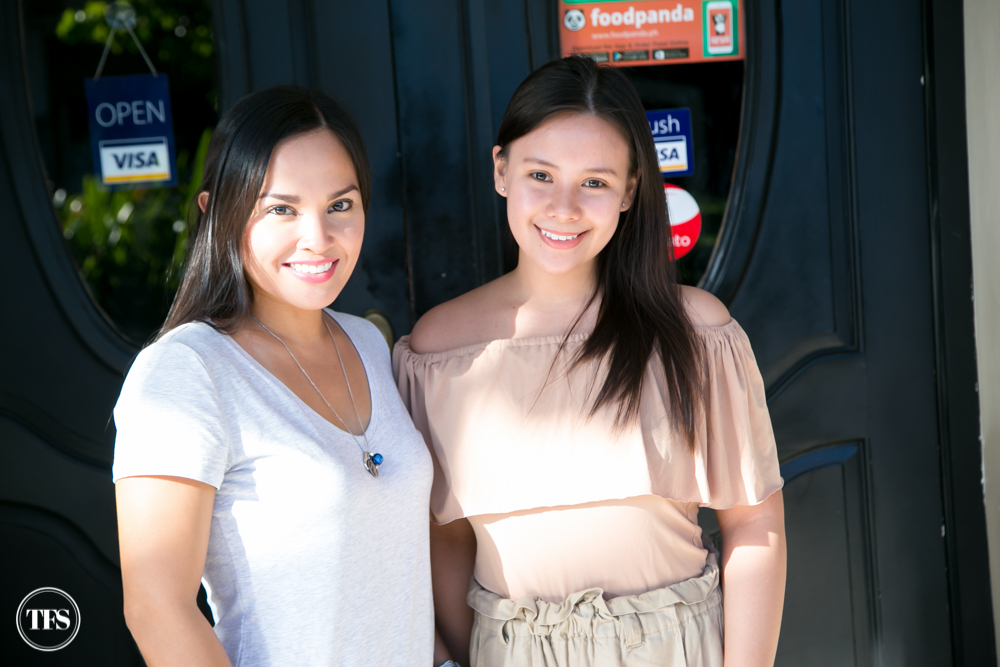 I'd recommend The Suite Room by Casa Verde to anyone who plans to take a quality food trip in Cebu.
What do you think of The Suite Room in Ayala Cebu?
Share with me your thoughts!
Stay updated and Subscribe to The Food Scout for Free!
Pray, Eat and Love. 
Cheers,
The Food Scout 
---
Location: 4F, Ayala Center Cebu, Cebu City, Metro Cebu, Philippines
Operating Hours: 10:00AM-10:00PM
Contact: (+63 32) 254-0508
Facebook: https://www.facebook.com/TheSuiteRoom
Budget: PHP400++
Rate
Food            9/10
Ambiance  8/10
Service        8/10
Cost             9/10
Overall        8.5/10