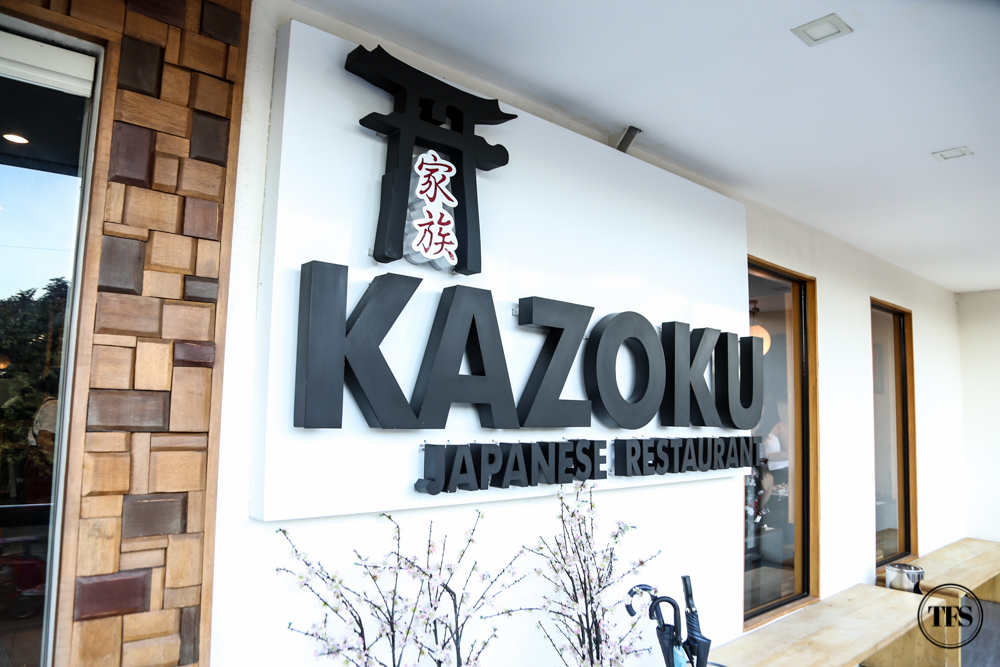 Japanese food is my feel-good food. At times, I daydream how my kitchen would look like. I wish I could fill my fridge with salmon and tuna sashimi. Haha!
Here in Maginhawa, we spotted a Japanese restaurant that has an easy approach to its customers, to serve comforting Japanese cuisine that the Maginhawa crowd are familiar with. Literally, "maginhawa!" O and I arrived in the afternoon for a late lunch slash early dinner, after attending our couples group in church. There we met Aiko, the daughter of the owner and head Japanese chef of Kazoku Japanese Restaurant.
We like arriving to restaurants during off-peak hours, exactly what happened at Kazoku. There was no one in the restaurant at around 3pm.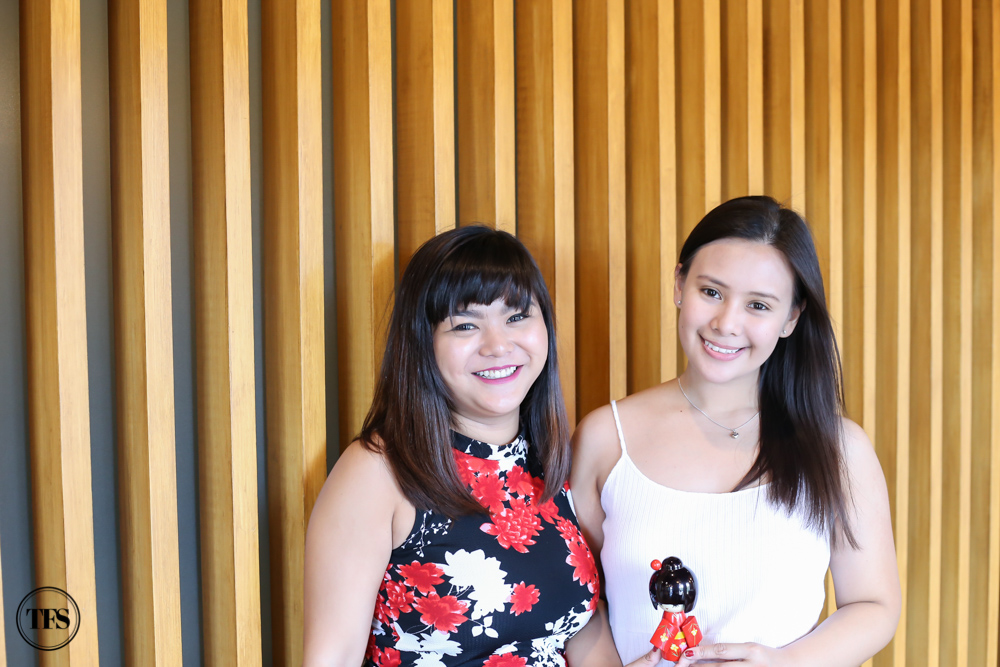 I call her my 'girlfriend' and one of my bridesmaids, Sam joined me and O that afternoon too. I knew Maginhawa is her usual hangout place, so it was impossible she'll turn down my invitation. Haha!
The Food:
Best for vegetarians, Yasai Okonomiyaki is a compact Japanese pancake packed with varieties of vegetables. Its texture ends to be playful, especially with katsuobushi (dried bonito fish flakes) and yasai furikake (greenish spice and seasoning) on top. One jam-packed slice was more than enough for me.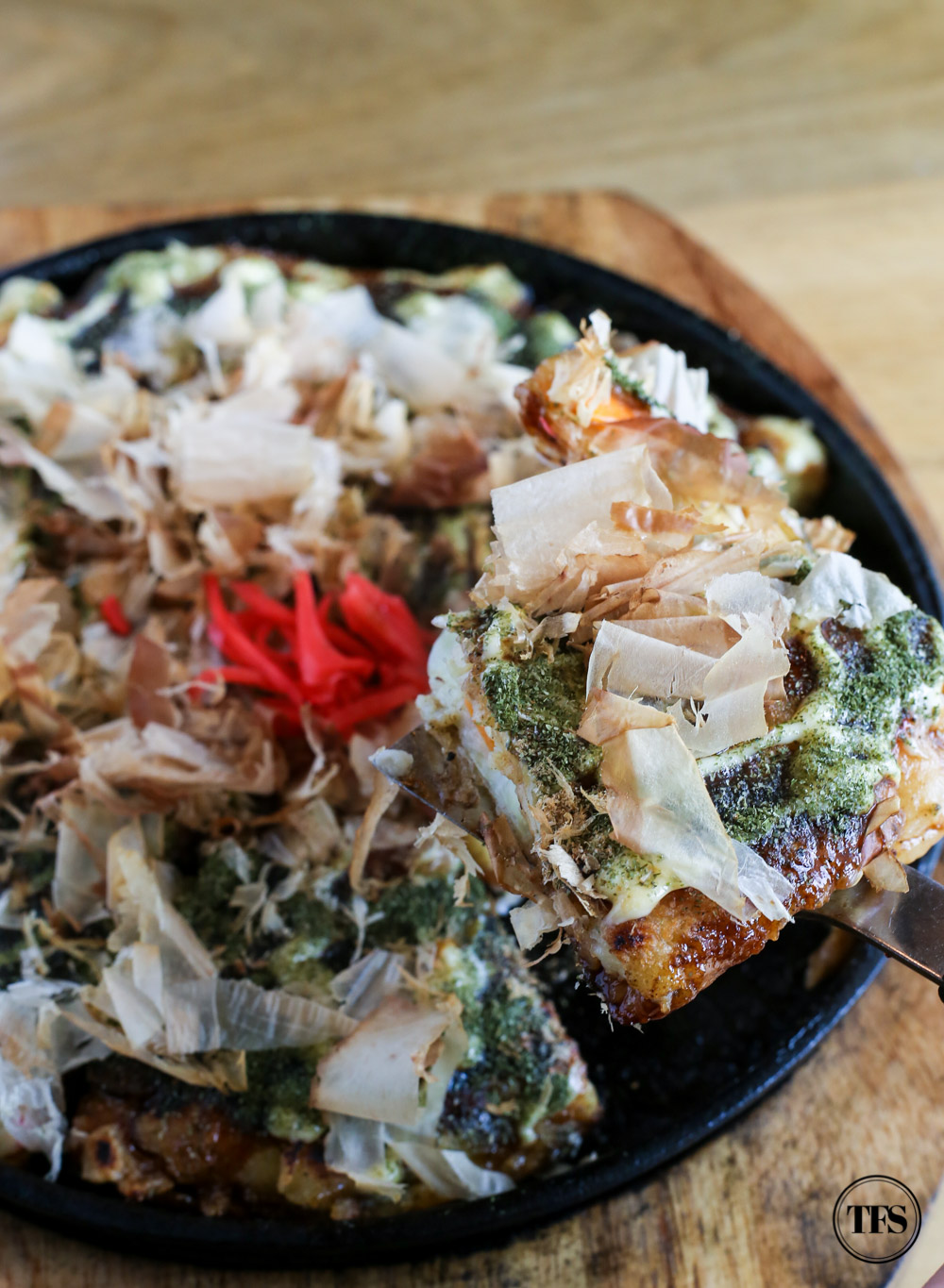 I found out it was Sam's 2nd time dining at Kazoku. One dish she can't get out of her head was this Crazy Roll. Her face lit up when she saw Crazy Roll on our messy table, waiting to be murdered by our mouths. Haha! I had my chance to hold one Crazy Roll using my chopsticks. From that big bite, I understood why everyone loves it. One big roll is a complete package of our Japanese favorites – ebi tempura, avocado, cucumber, cream cheese and shredded kani stick.
Oji Roll, also called as "Uncle's Roll", is a recipe named after their him. This new sushi recipe consists of pork floss, cucumber, sweetened calabash, and Unagi (eel). The pork floss adds a sharper texture to every bite, which creates excitement and balance, especially with its own dipping sauce where customers could choose either wasabi mayo or lemon mayo.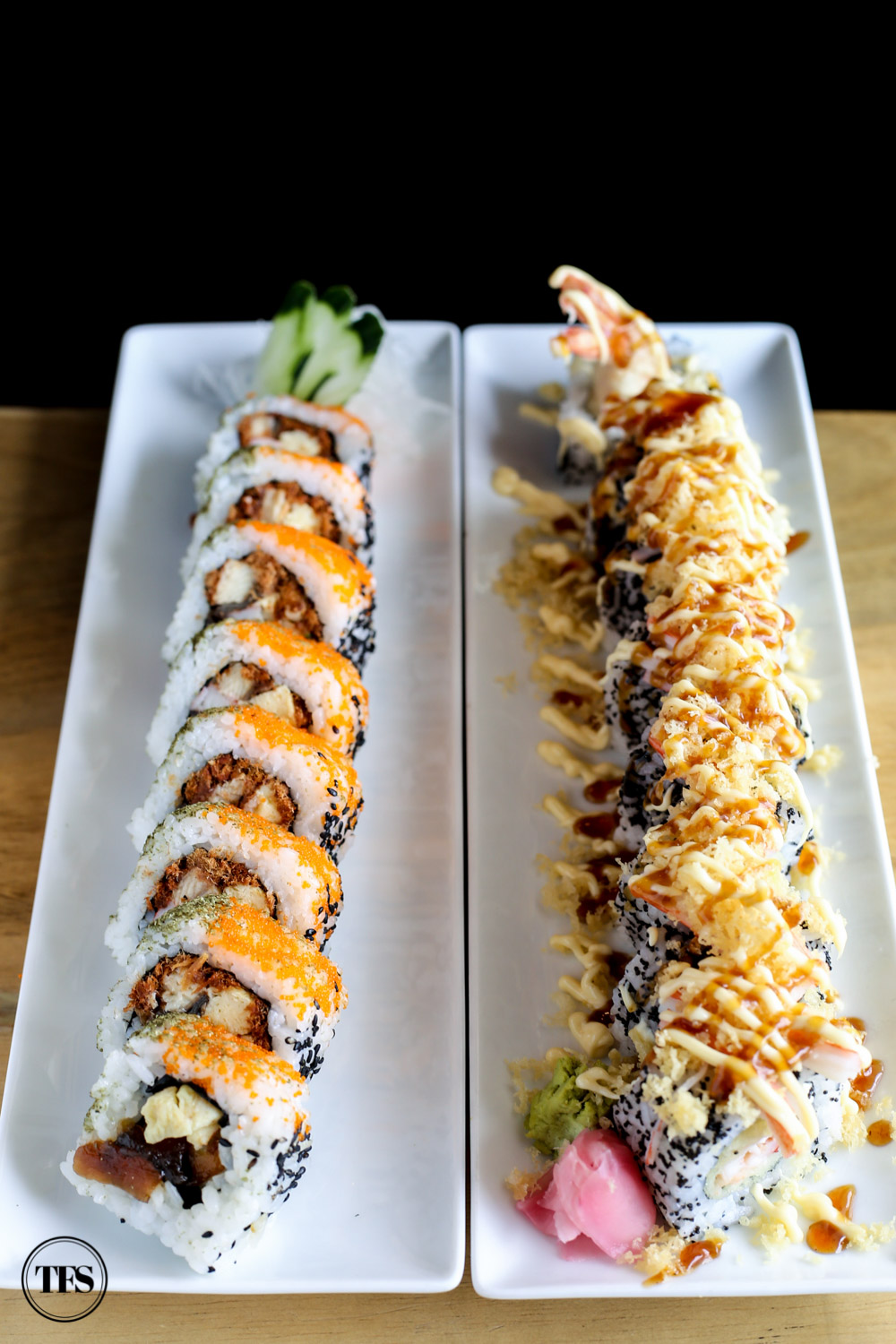 The Chicken Teriyaki on the other hand was short in its size but big on its taste. Crunchy skin from the outside but lacked meat in between.
Filipinos are drawn to rice bowls like this Gyudon bowl, made with stir fry beef and egg on top.
It breaks my heart to see a matcha dessert on the menu and not get a taste of it. I just had to get this Matcha Lava Cake. Just because it's matcha! Gentle flow of lava from the inside is drool-worthy. With vanilla ice cream on top, how could I resist? I kept scooping in and mix both hot cake and cold ice cream together.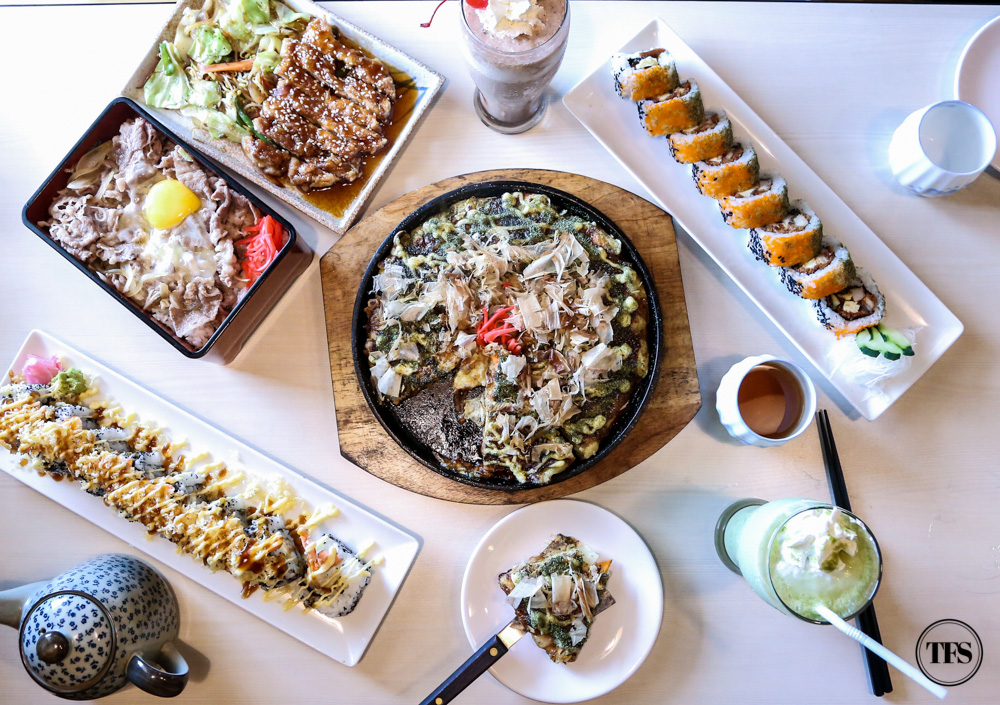 The Ambiance: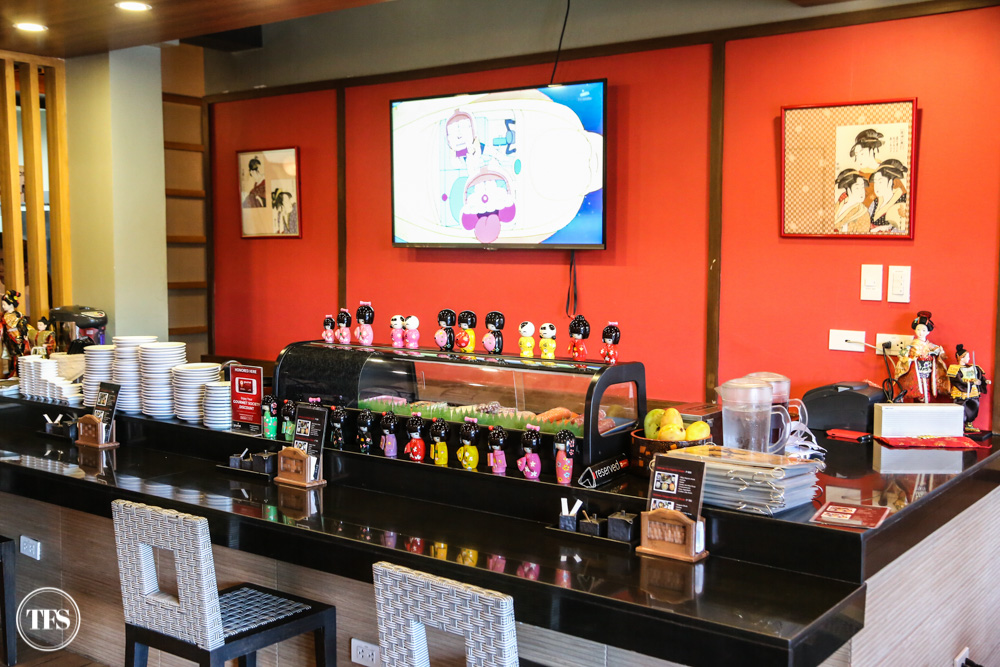 From how all aesthetic pieces were put together, you know you're entering a Japanese restaurant. Minimalist and spacious, close to a Japanese home would be like. At the sushi counter, you could watch the chef slice and prepare fresh cuts of your sushi or sashimi.  It's impossible not to check out the cute Japanese dolls displayed, which are for sale.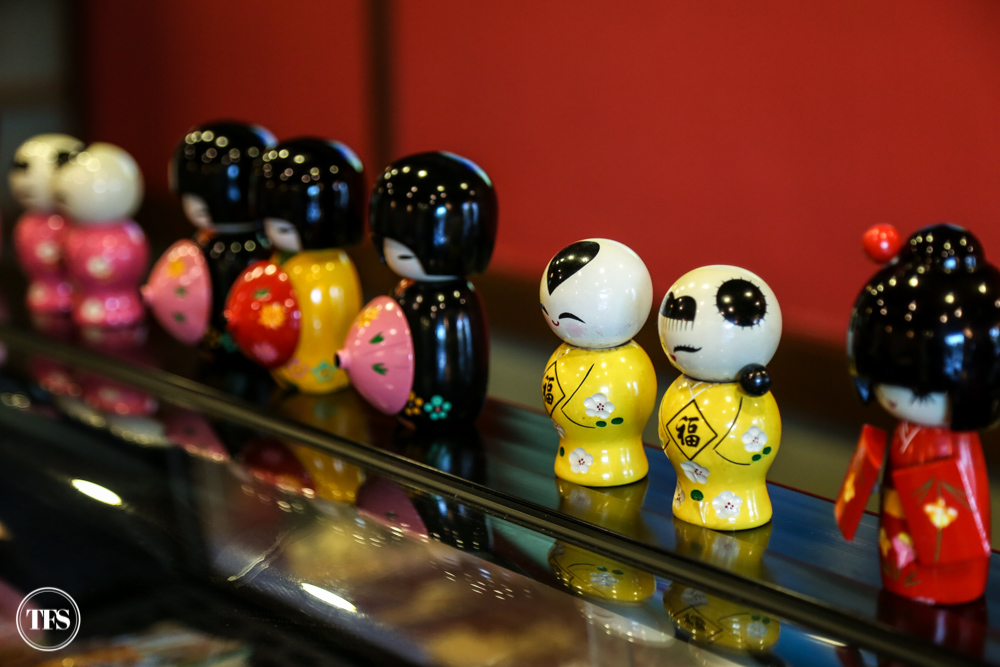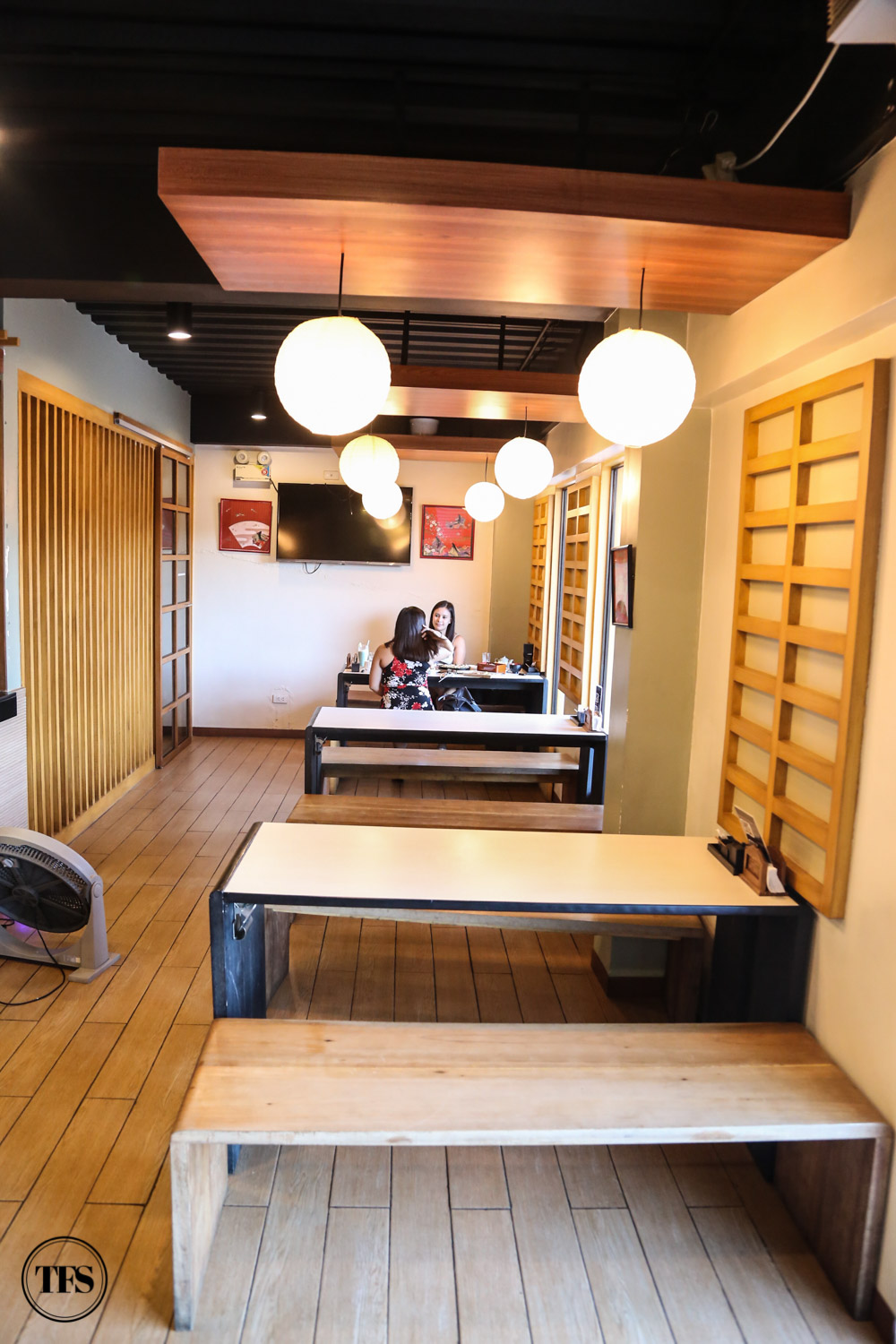 From where I was sitting, I felt like the aircon wasn't reaching my side. I'd like to understand the new restaurant that such technical problems could happen. Unfortunately for most irate customers, being a new restaurant isn't an excuse.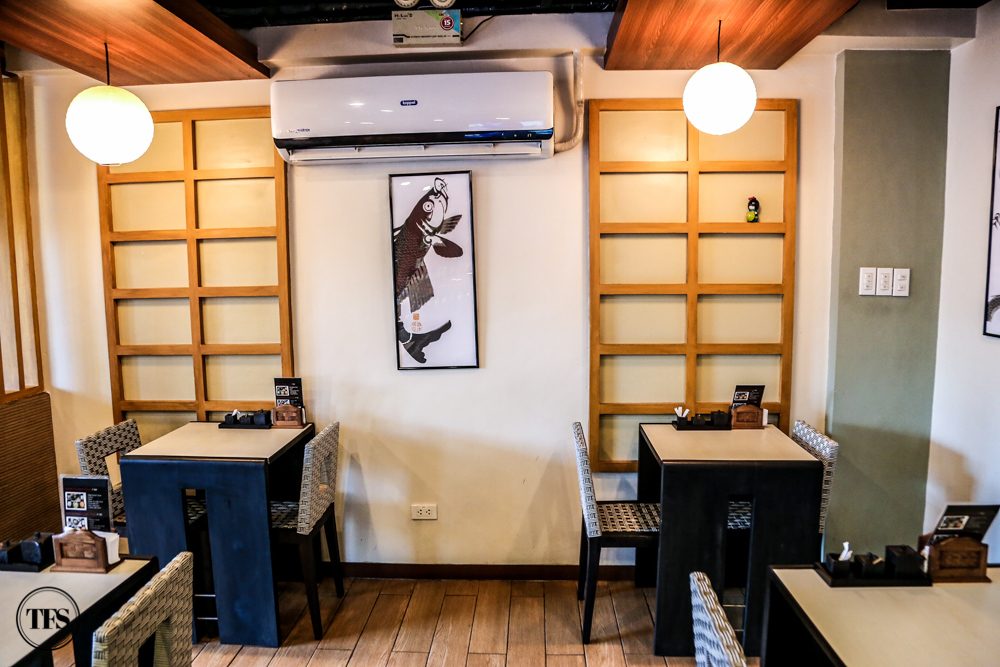 There is a small room inside is available for intimate private functions.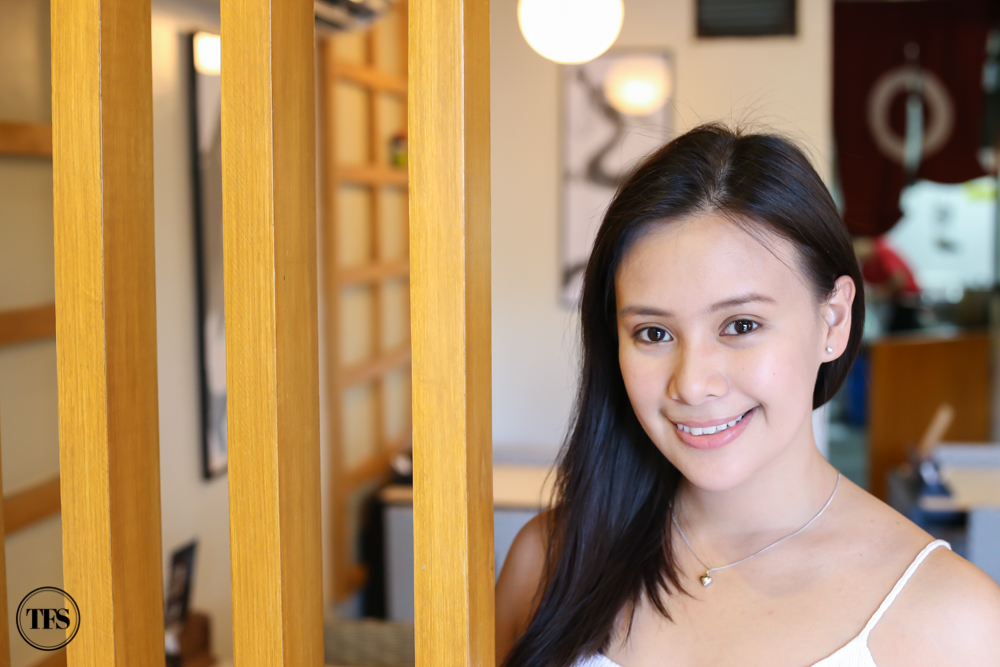 What do you think of Kazoku Japanese Restaurant in Maginhawa?
Share with me your thoughts!
Stay updated and Subscribe to The Food Scout for Free!
Pray, Eat and Love. 
Cheers,
The Food Scout 
---
Location: 2/F 46 Maginhawa St. UP Village, Quezon City, Metro Manila, Philippines
Operating Hours: 10:00AM-11:00PM
Contact: (+63 917) 821-9841 / +632) 436-0858
Facebook: https://www.facebook.com/kazokujapanese.ph
Budget: PHP350++
Rate
Food            8/10
Ambiance  7/10
Service        8/10
Cost             8/10
Overall        7.75/10