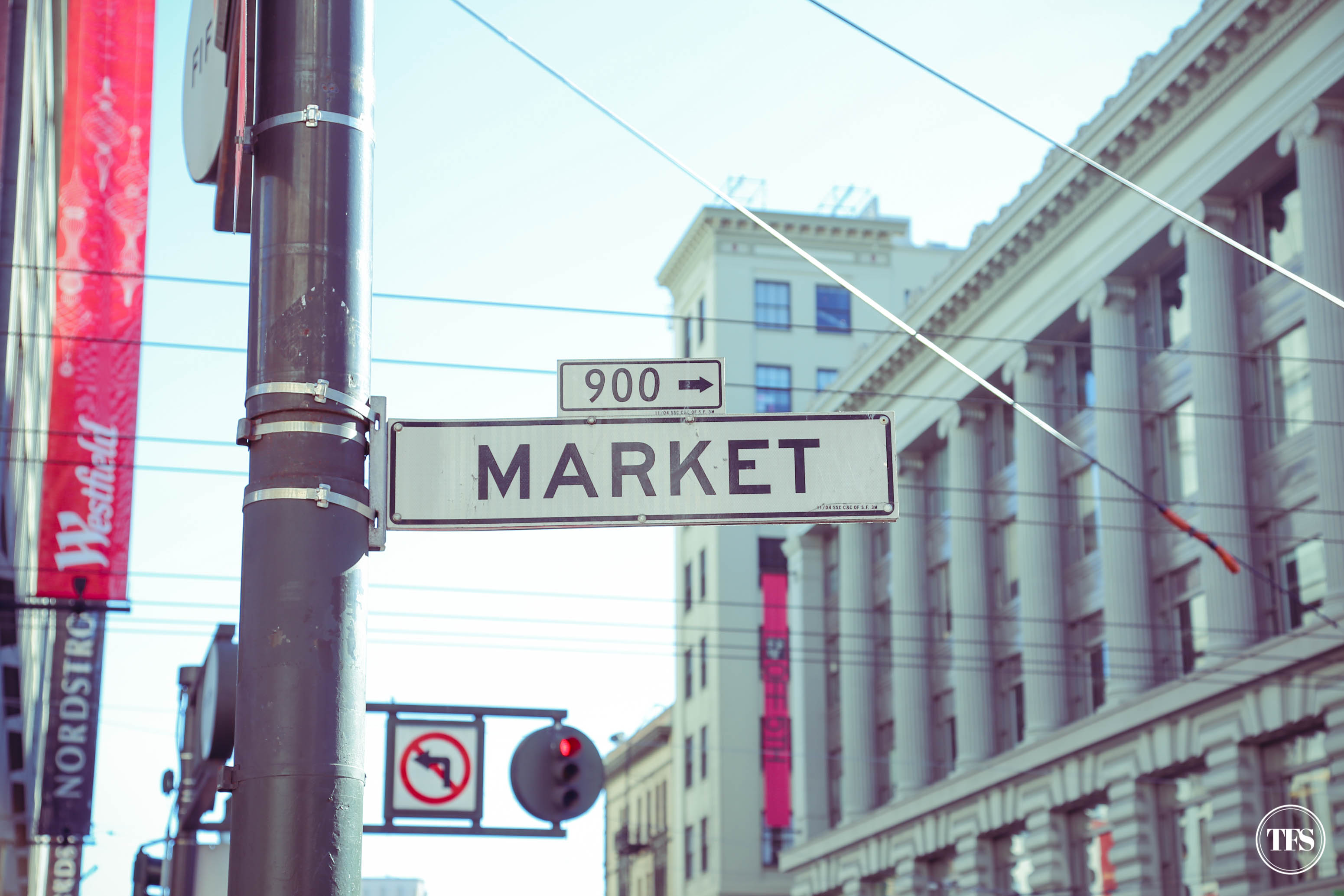 At this very moment, with coronavirus present in most parts of the world, it is beyond impossible for me and my family to travel outside the Philippines anytime soon. I can only daydream inside the four corners of my room where to go next with my family or better yet, look back at the good old memories of my trips like this one – with mom in San Francisco.
San Francisco is her favorite city. Even if it's obvious San Francisco is a wonderful place to live in, there's something about the city that made mom fall in love with, as much as I fell in love with New York.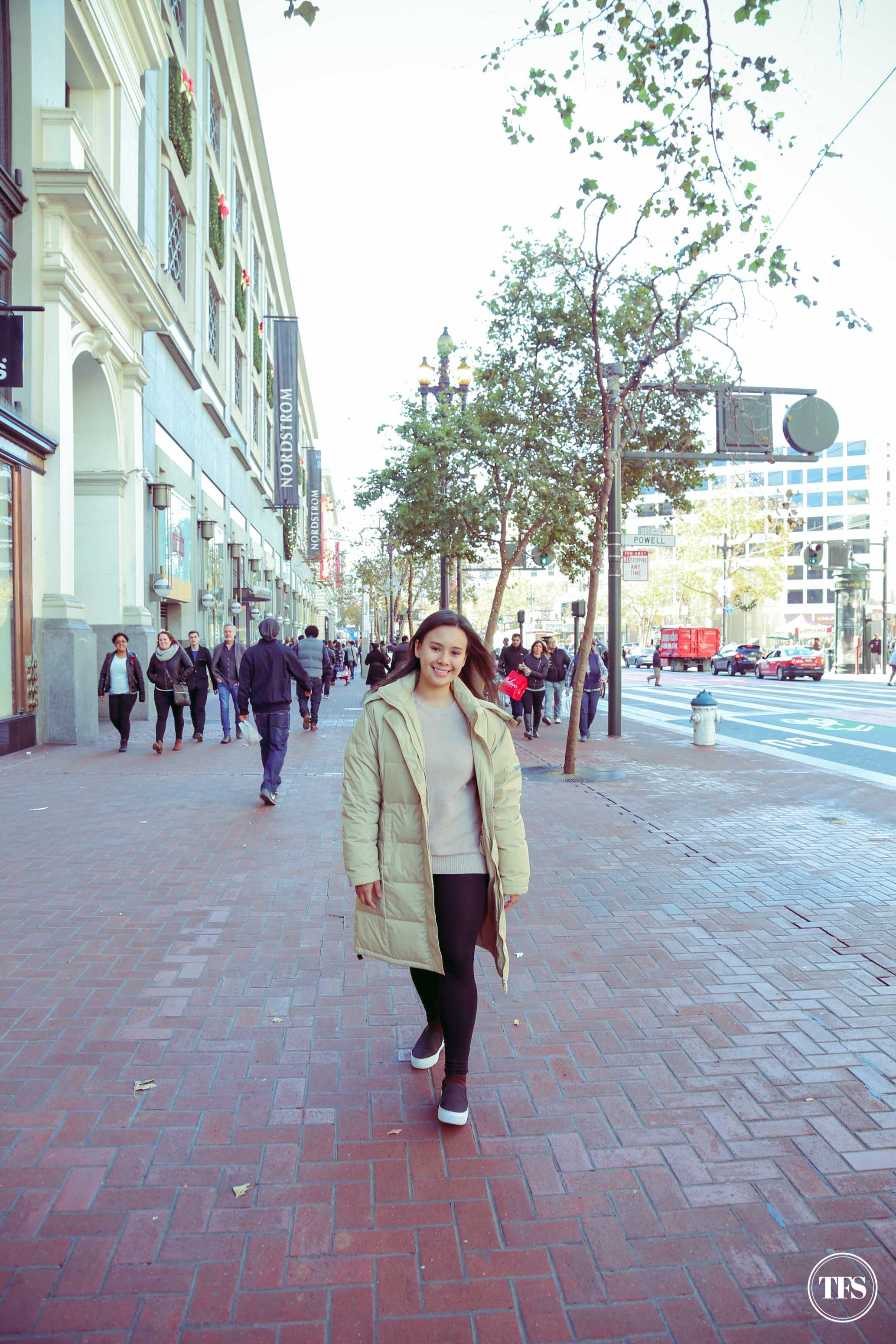 During most of our days in San Francisco, what mom enjoyed doing with me was to stroll, shop and eat. Perfect because she loves to shop while I love to eat. Hahaha! The late November weather made it enjoyable for us to walk in and out of the stores.
Look at mom with her souvenir bag from New York. I really don't know why we bought that bag! Haha! That was one of her simple joys – entering souvenir stores buying random things with the city's logo.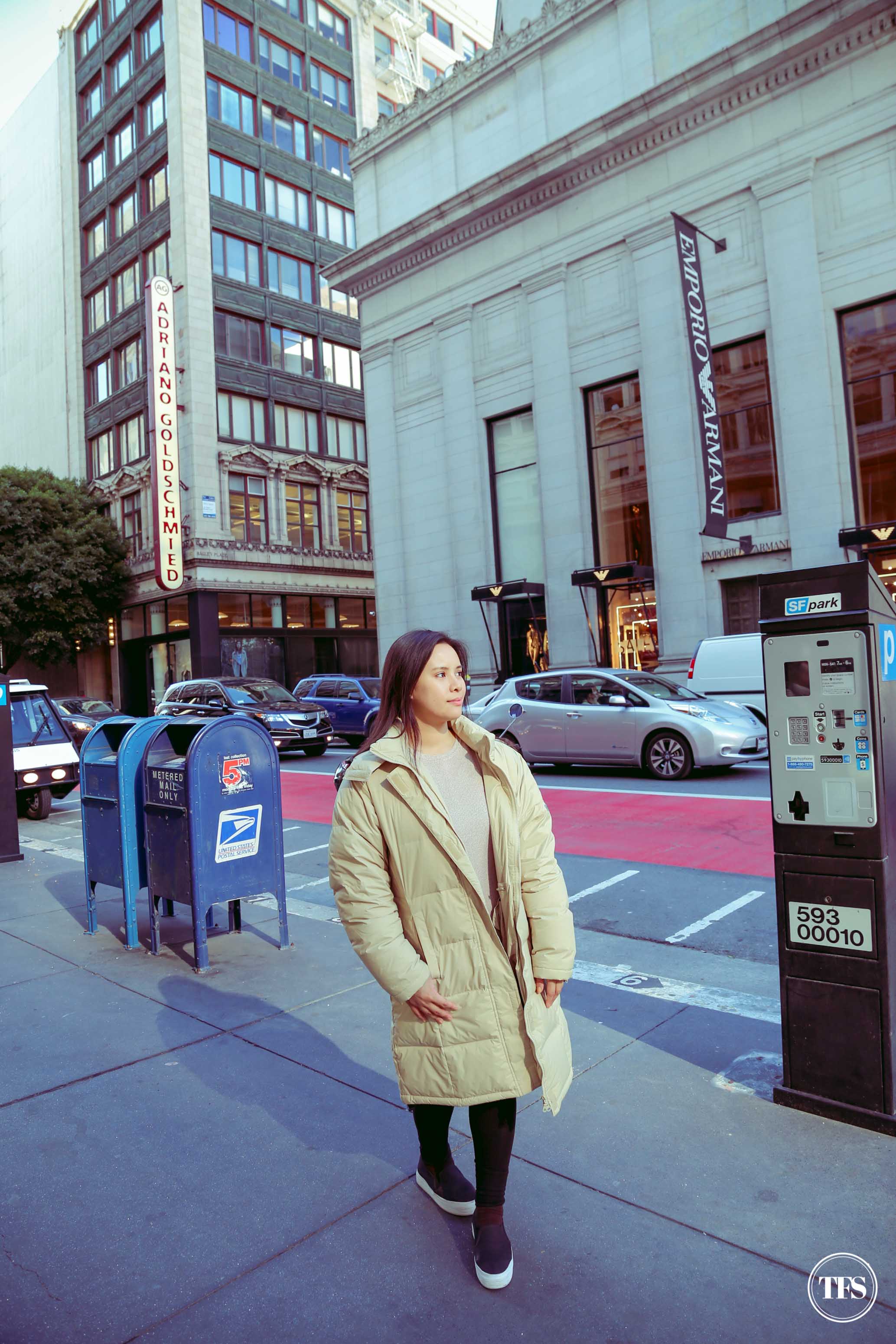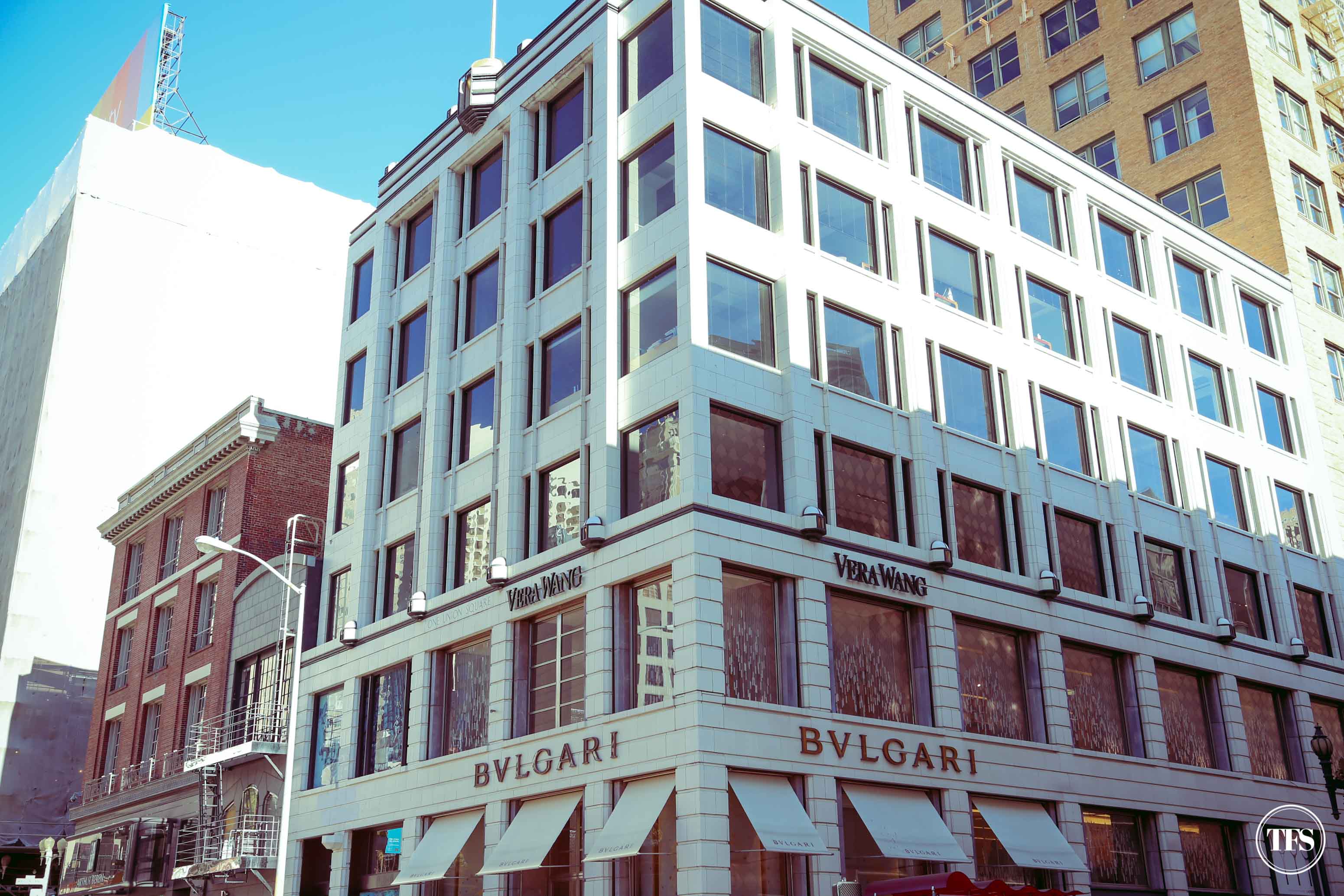 I was engaged to O when we were in town. I thought it was a good reason to enter Vera Wang's atelier to check out her bridal collection.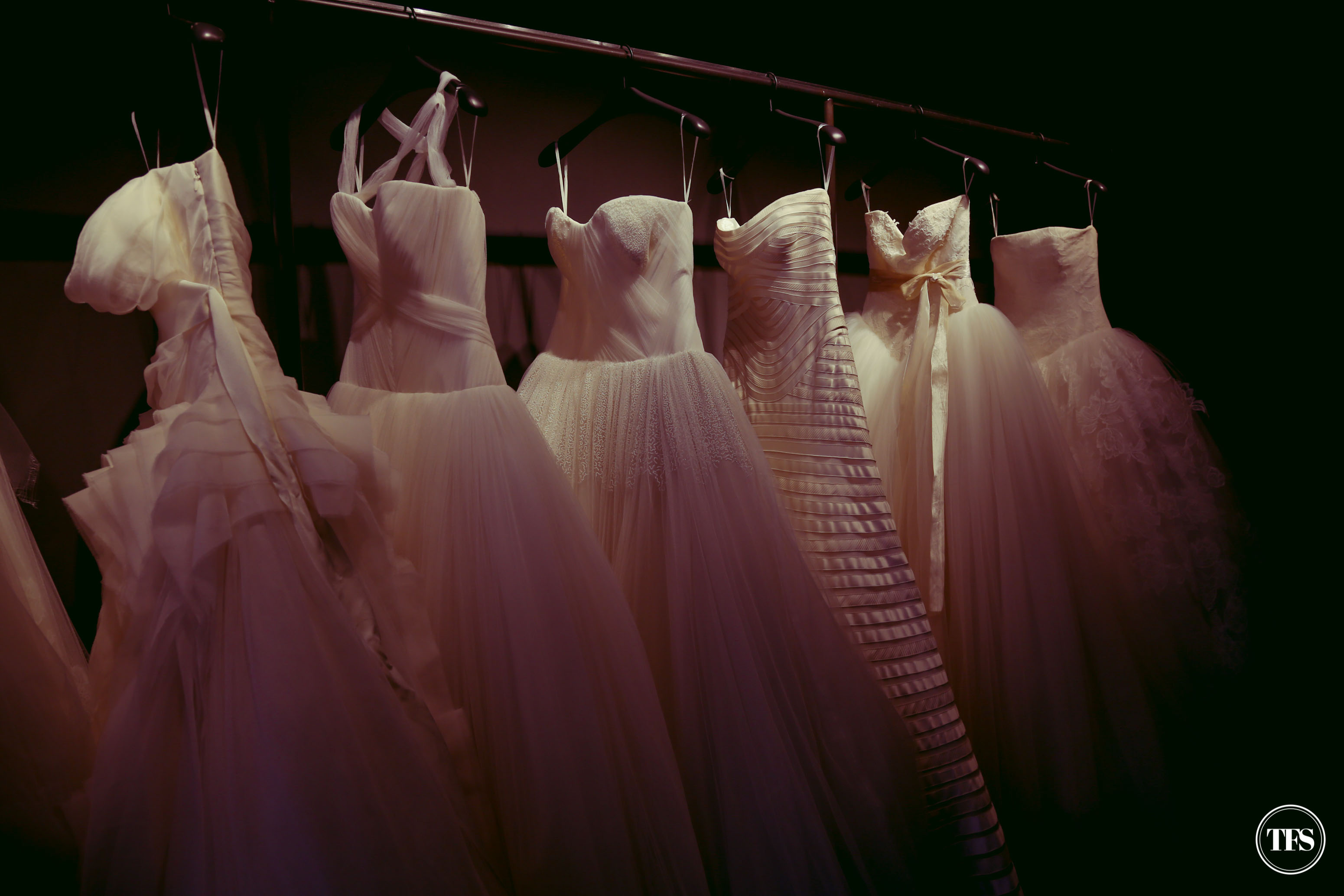 As expected, her collection was divine, delicate and feminine! If only it was easy for me to get a Vera Wang gown at that time, I would! Haha!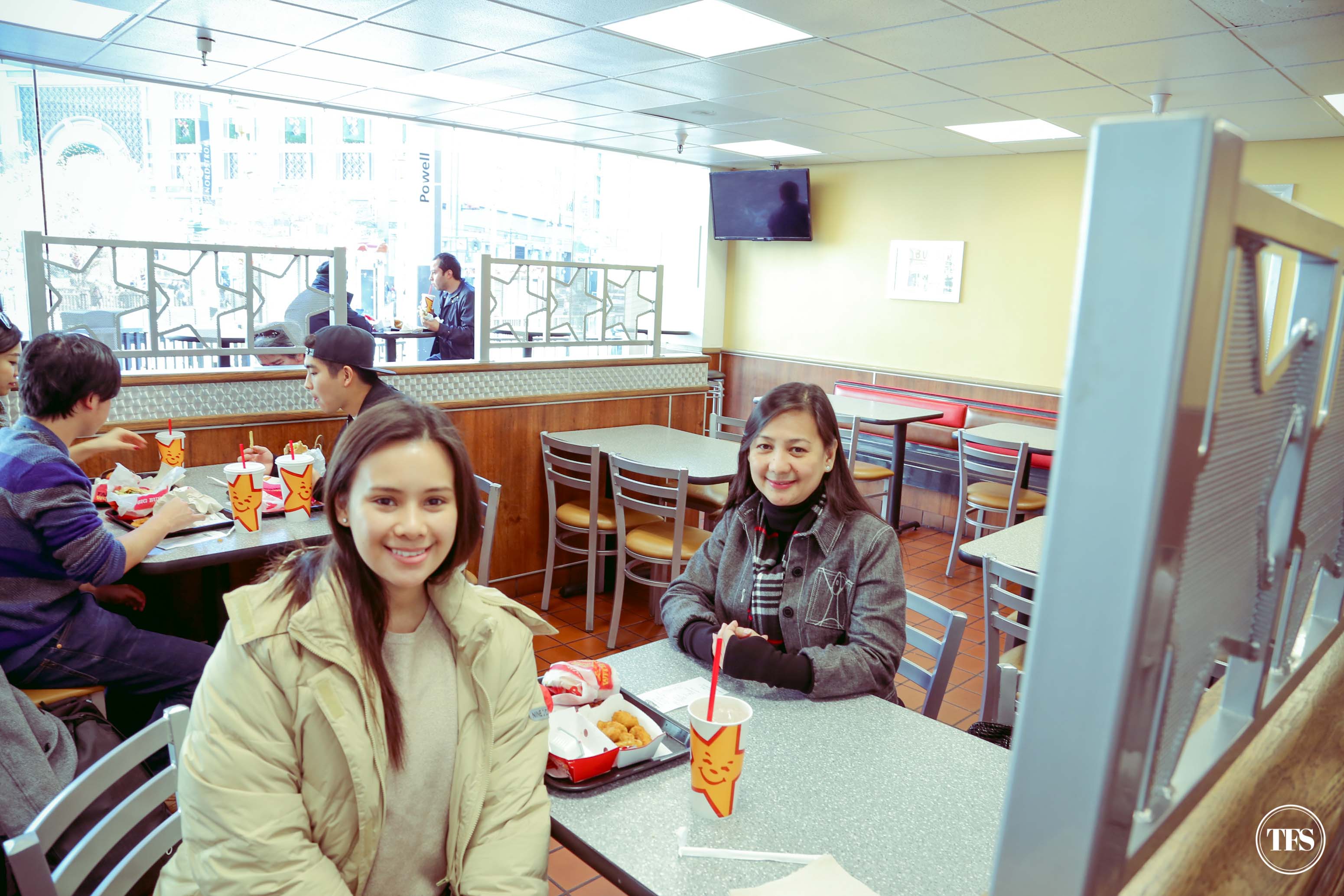 She didn't want to eat in a fast-food restaurant that time. I insisted we eat at Carl's Jr. just because I forgot how it tasted like. Lol.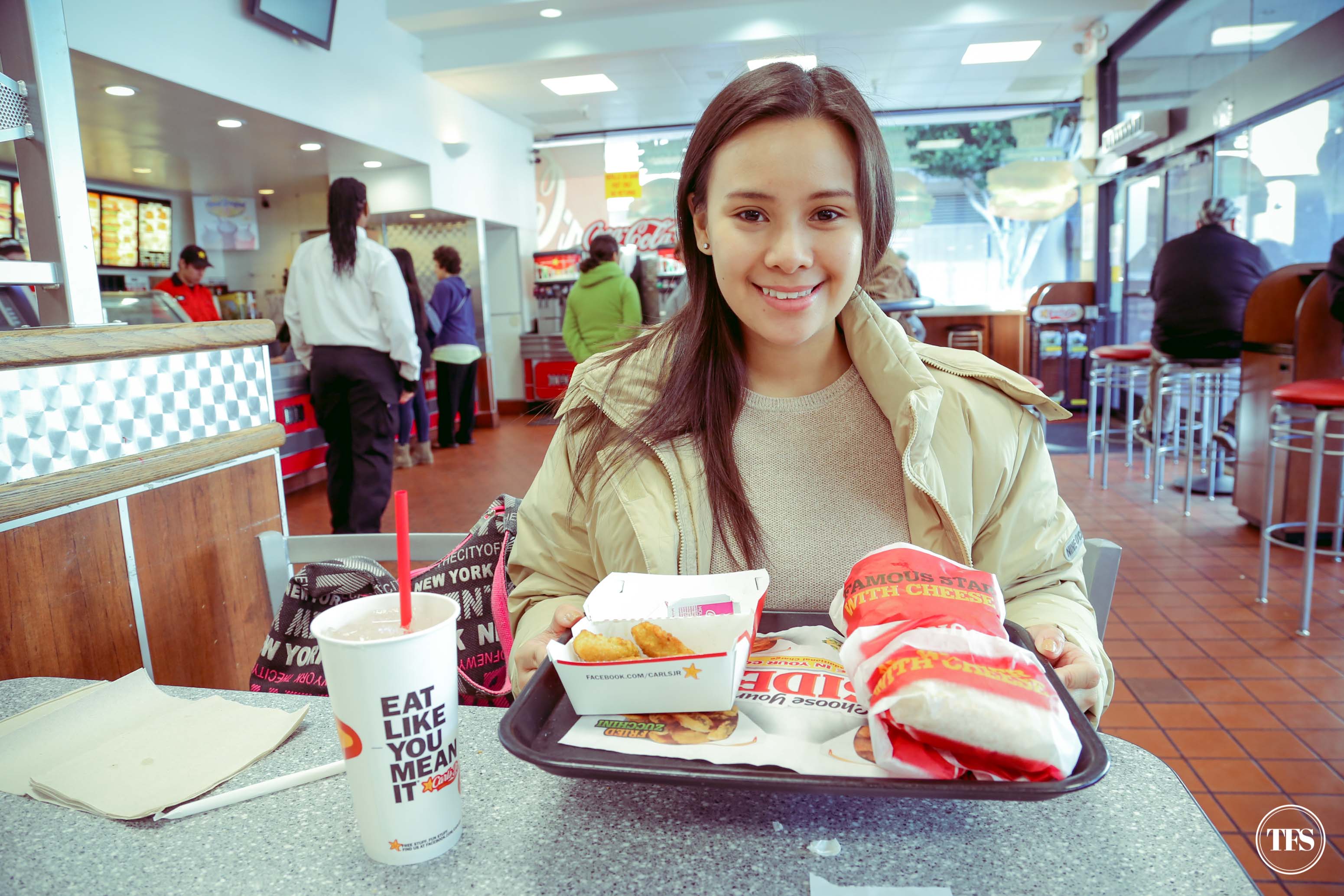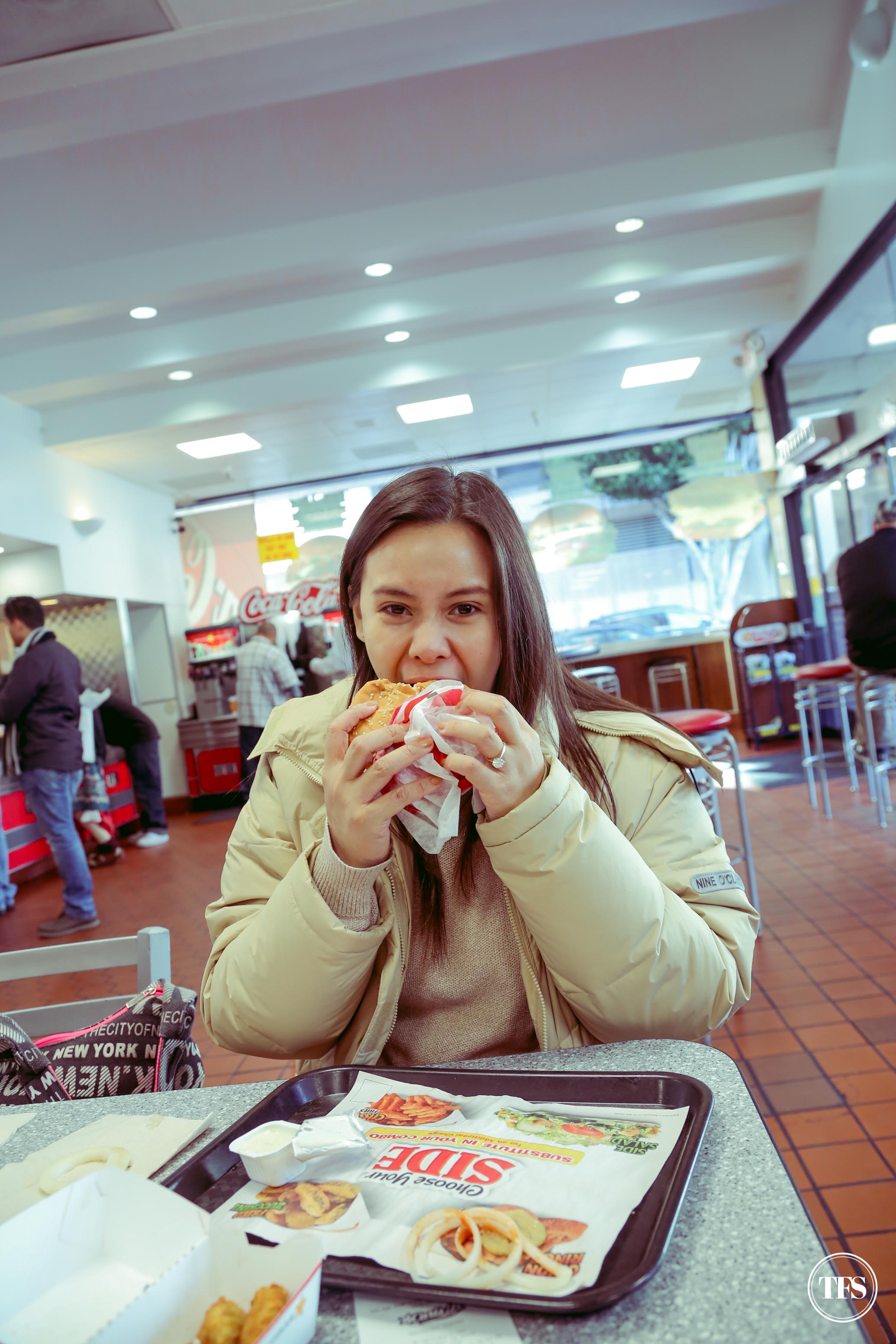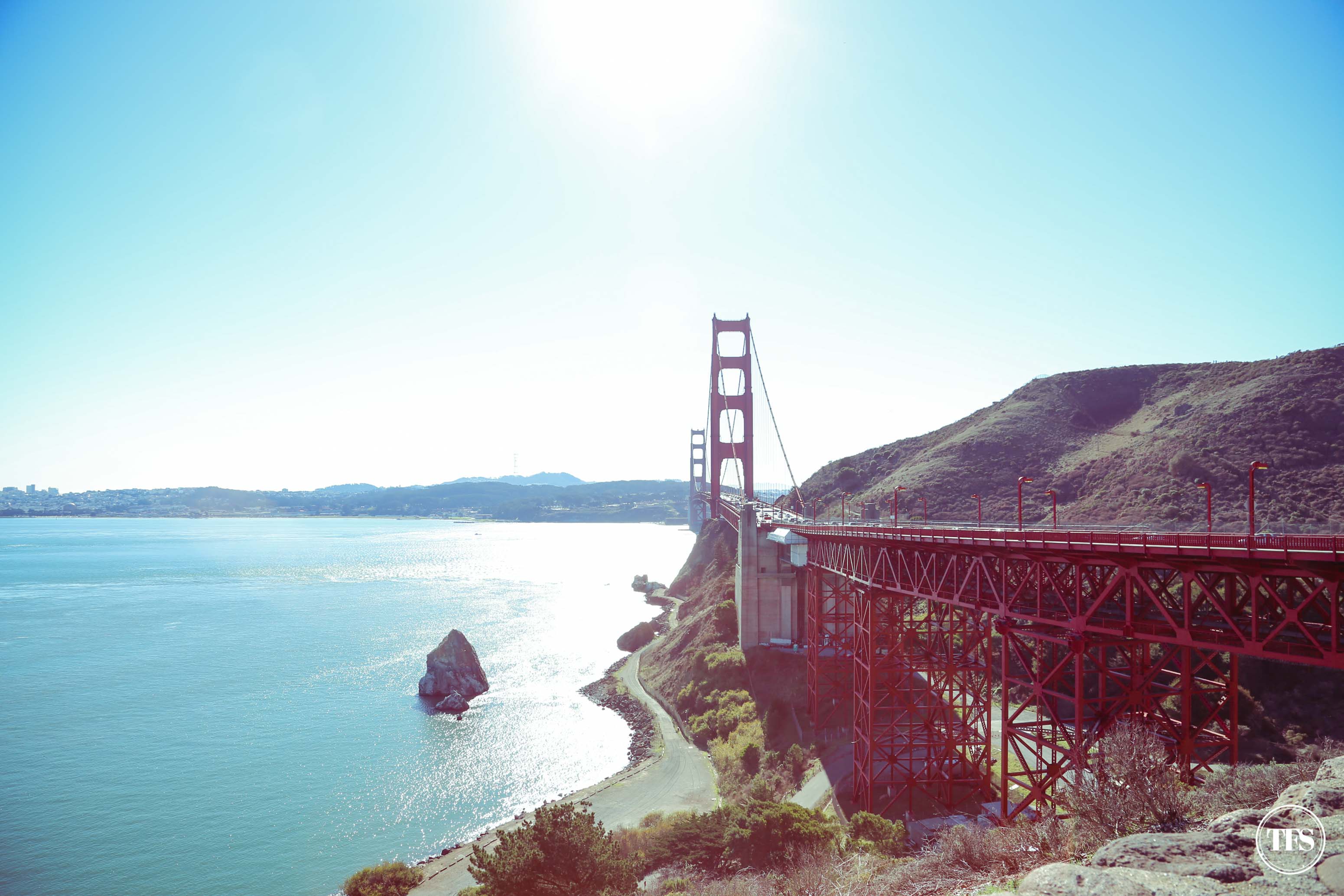 Hay! When are we going to see this view again? 🙁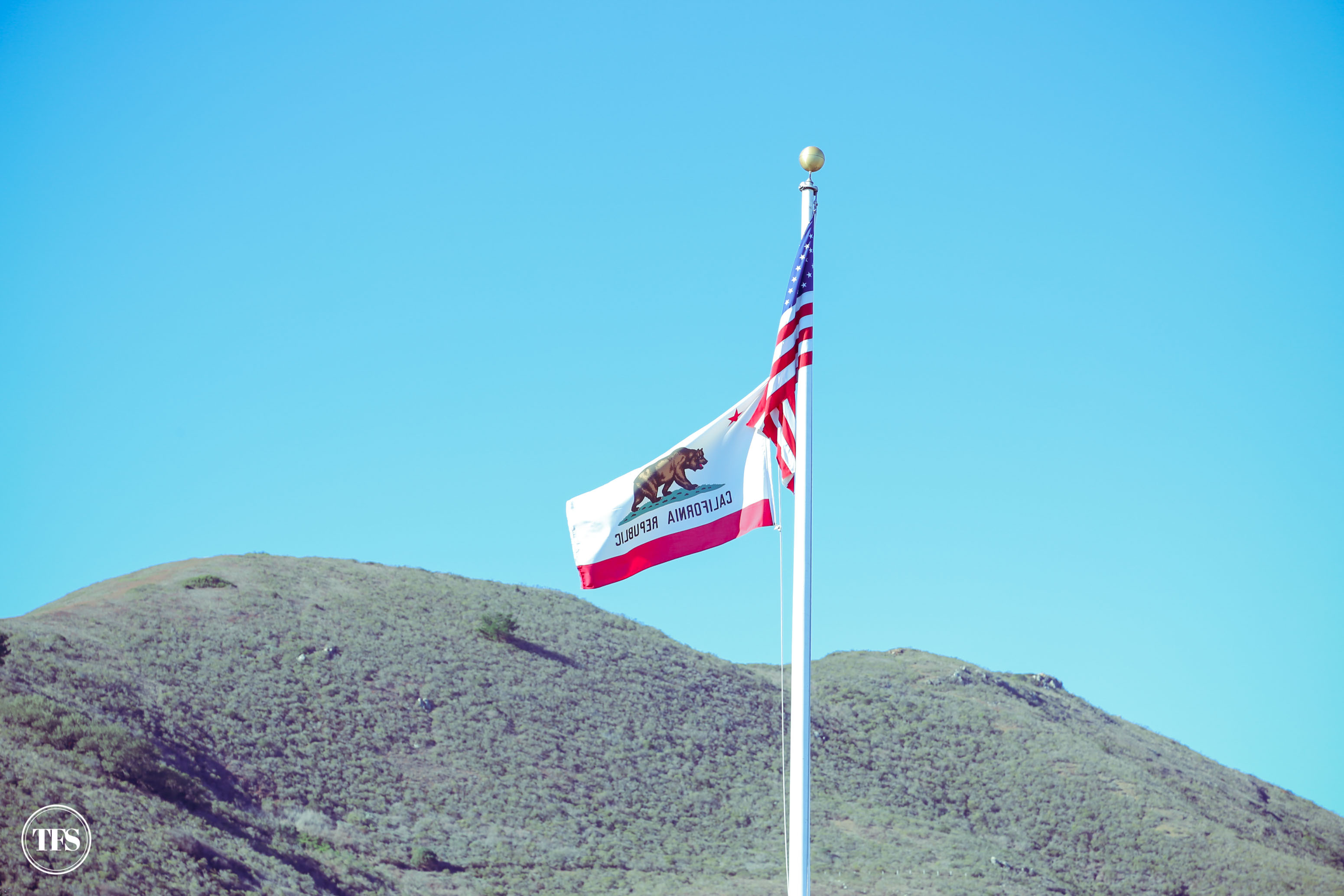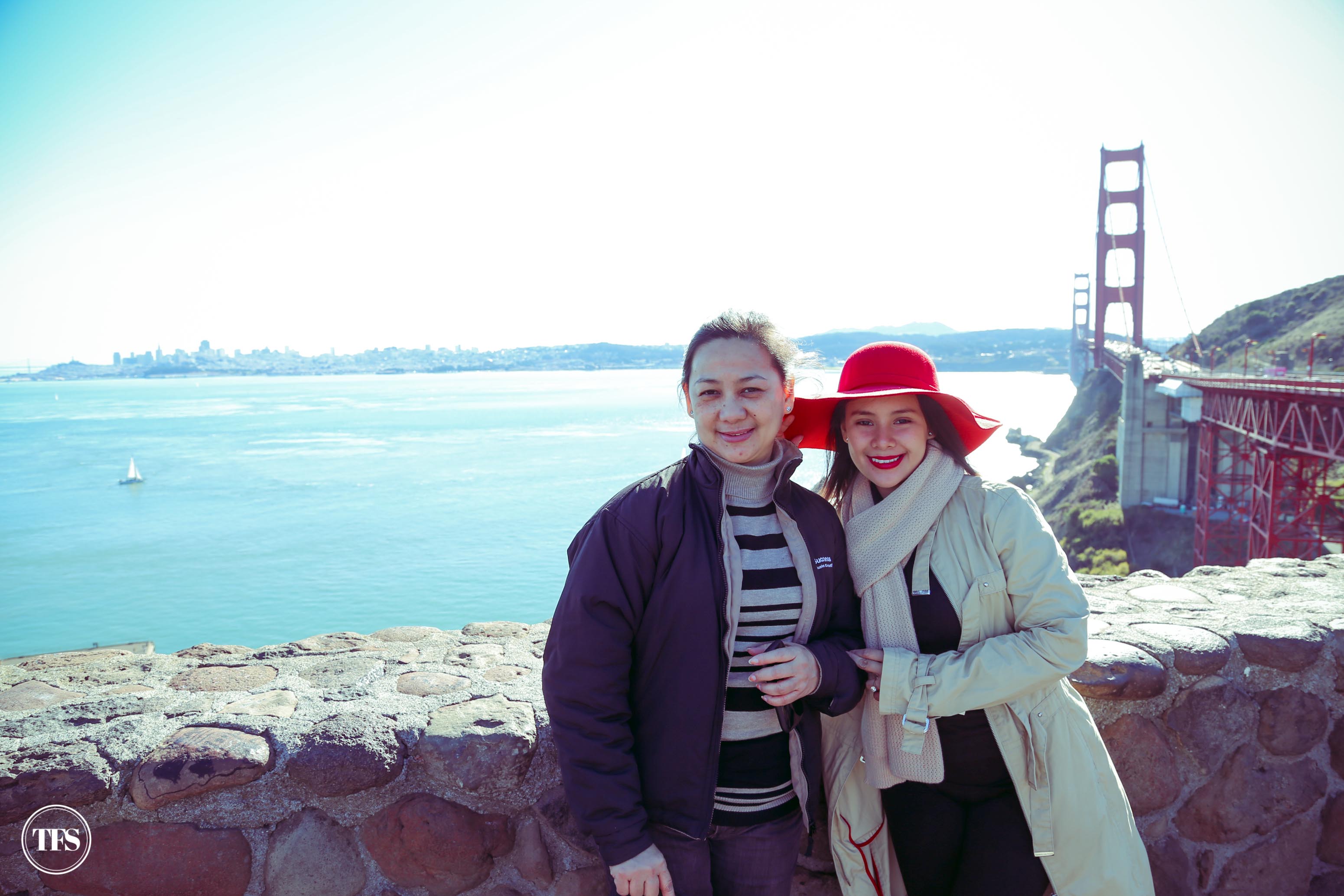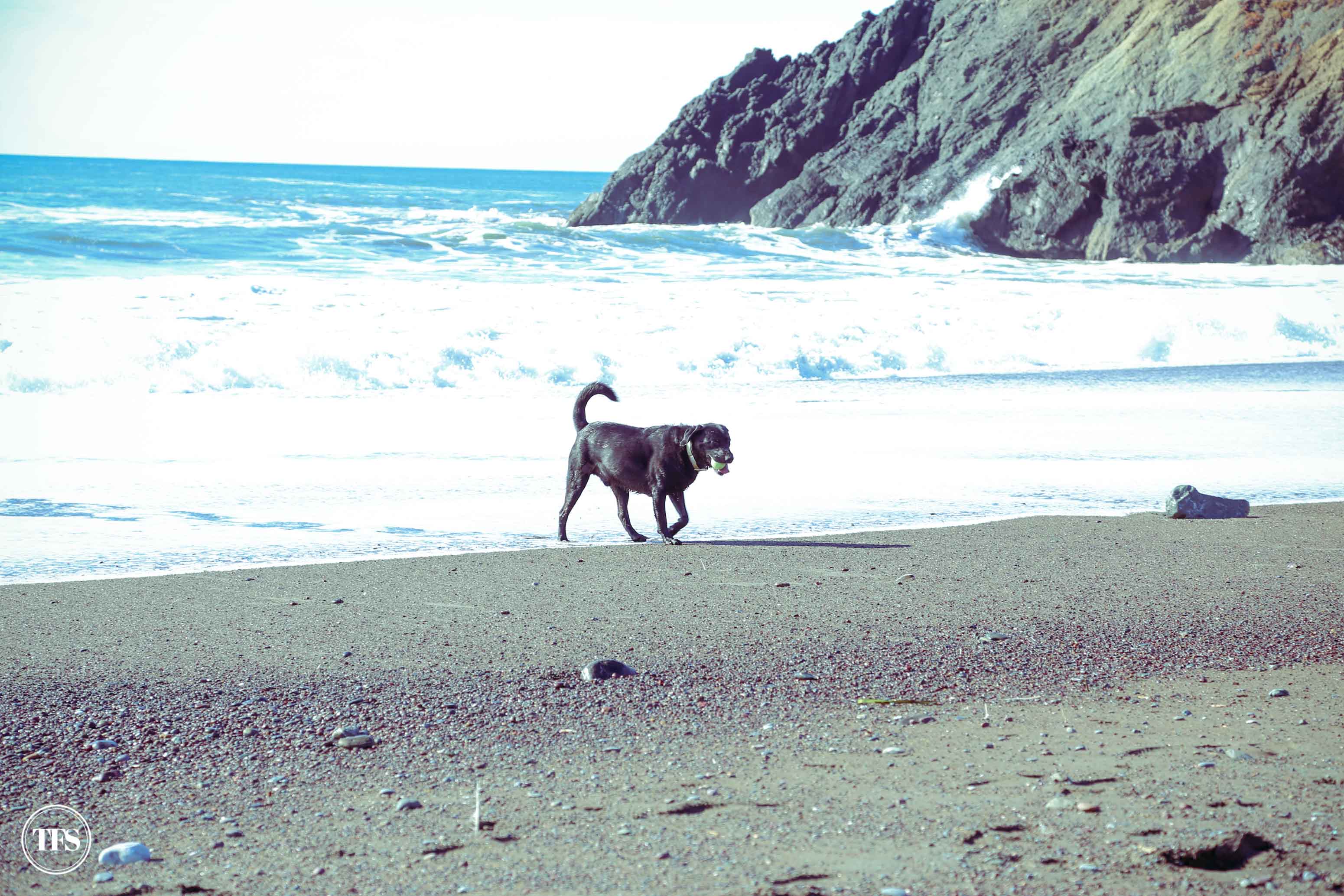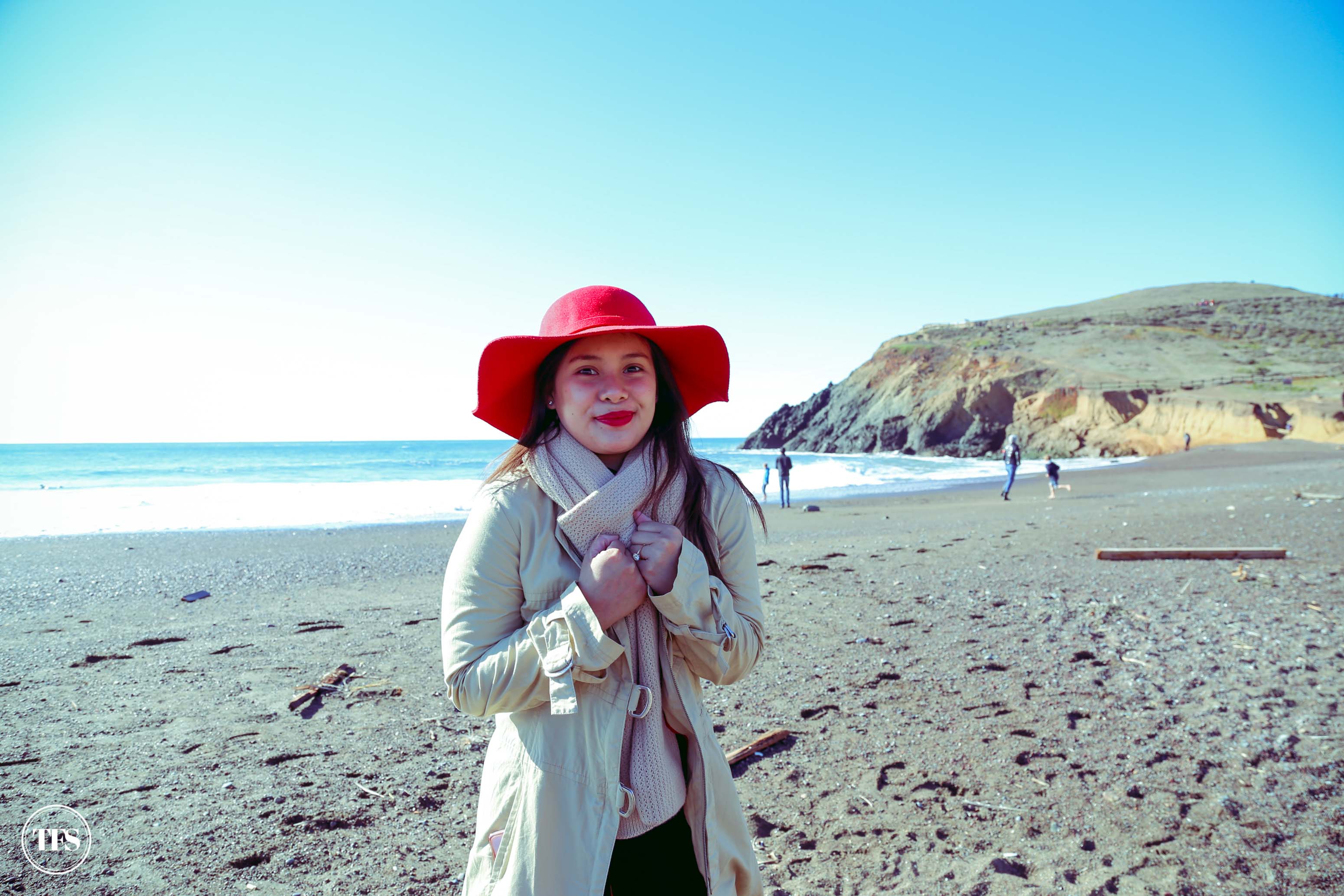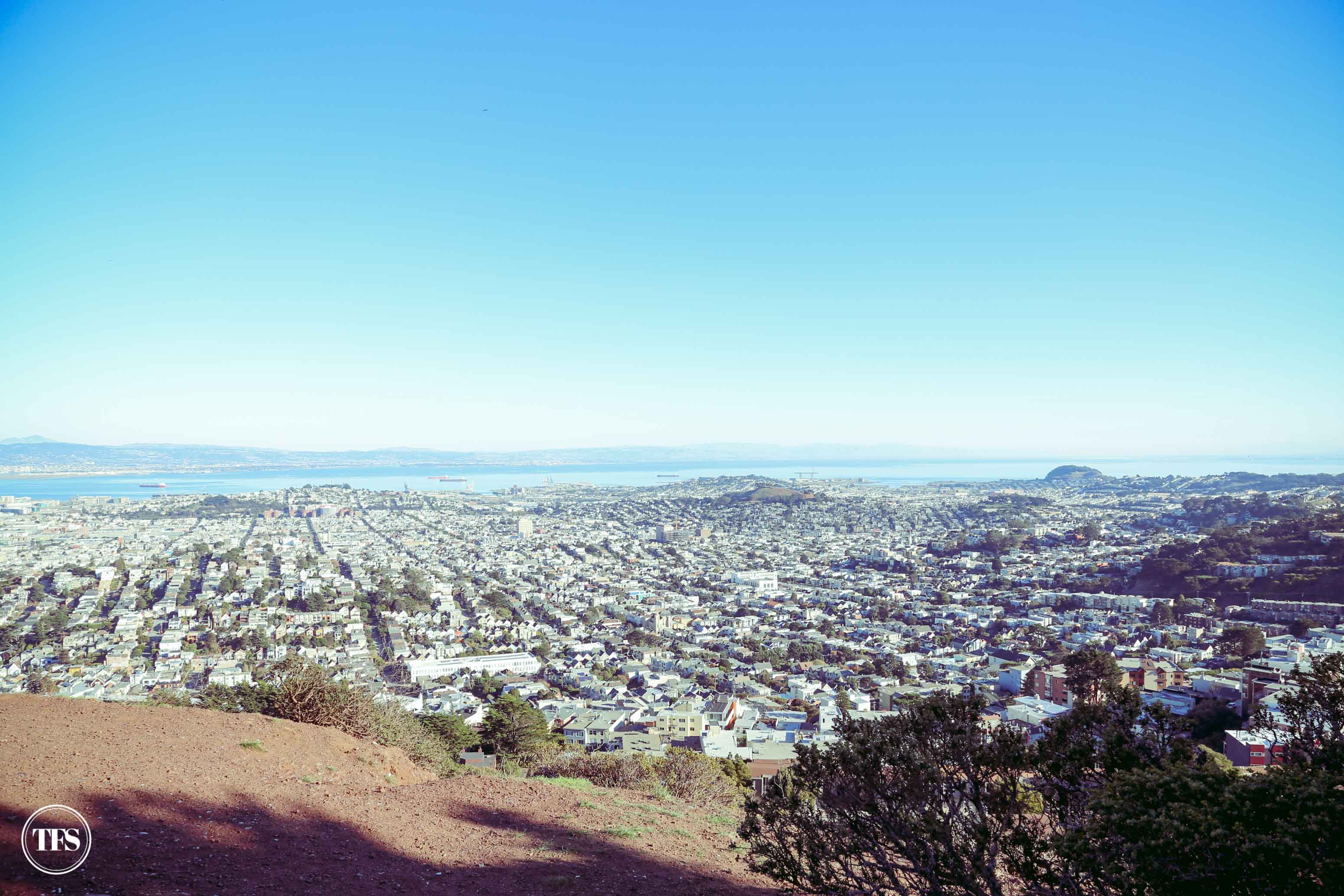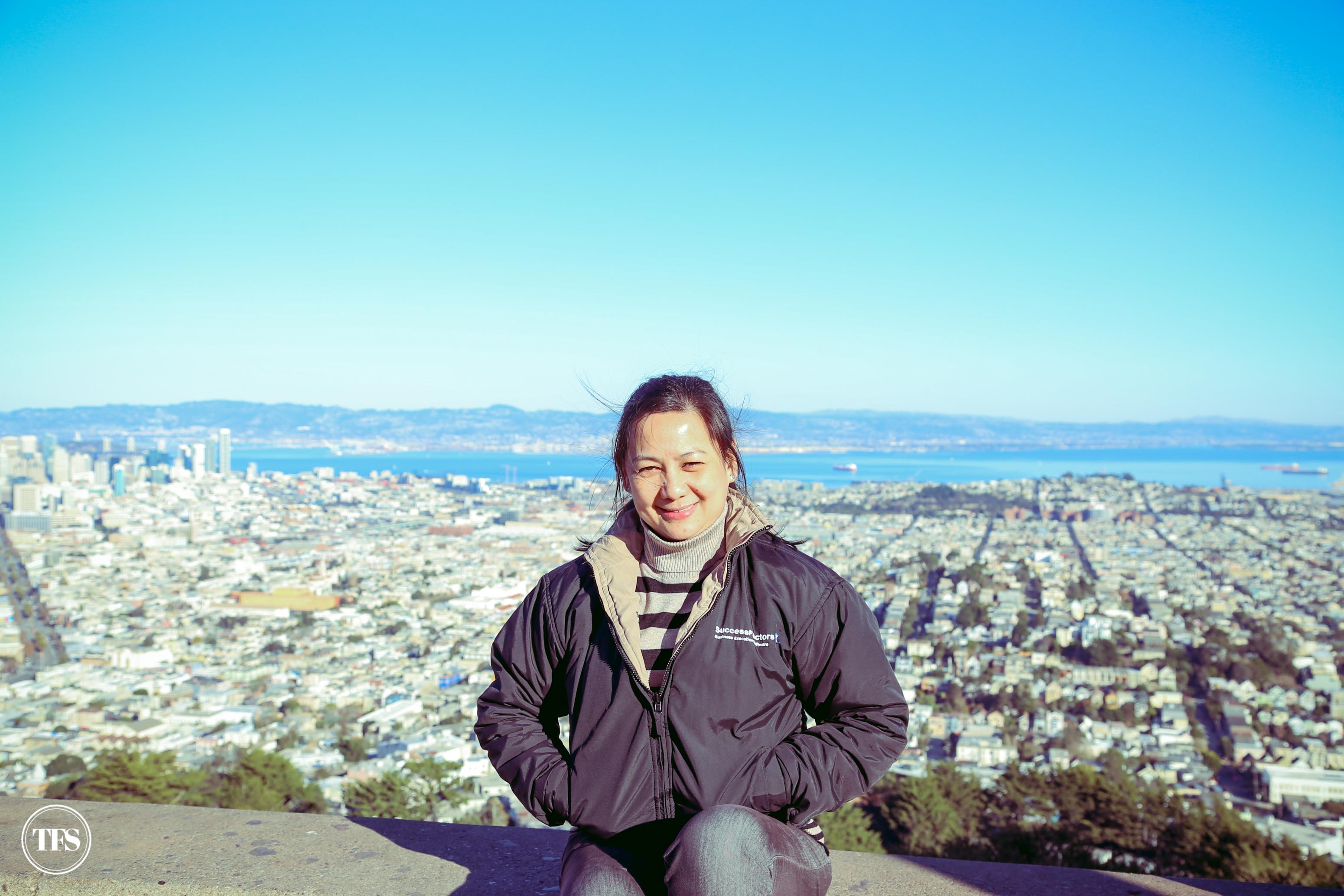 I miss mom. I miss this view.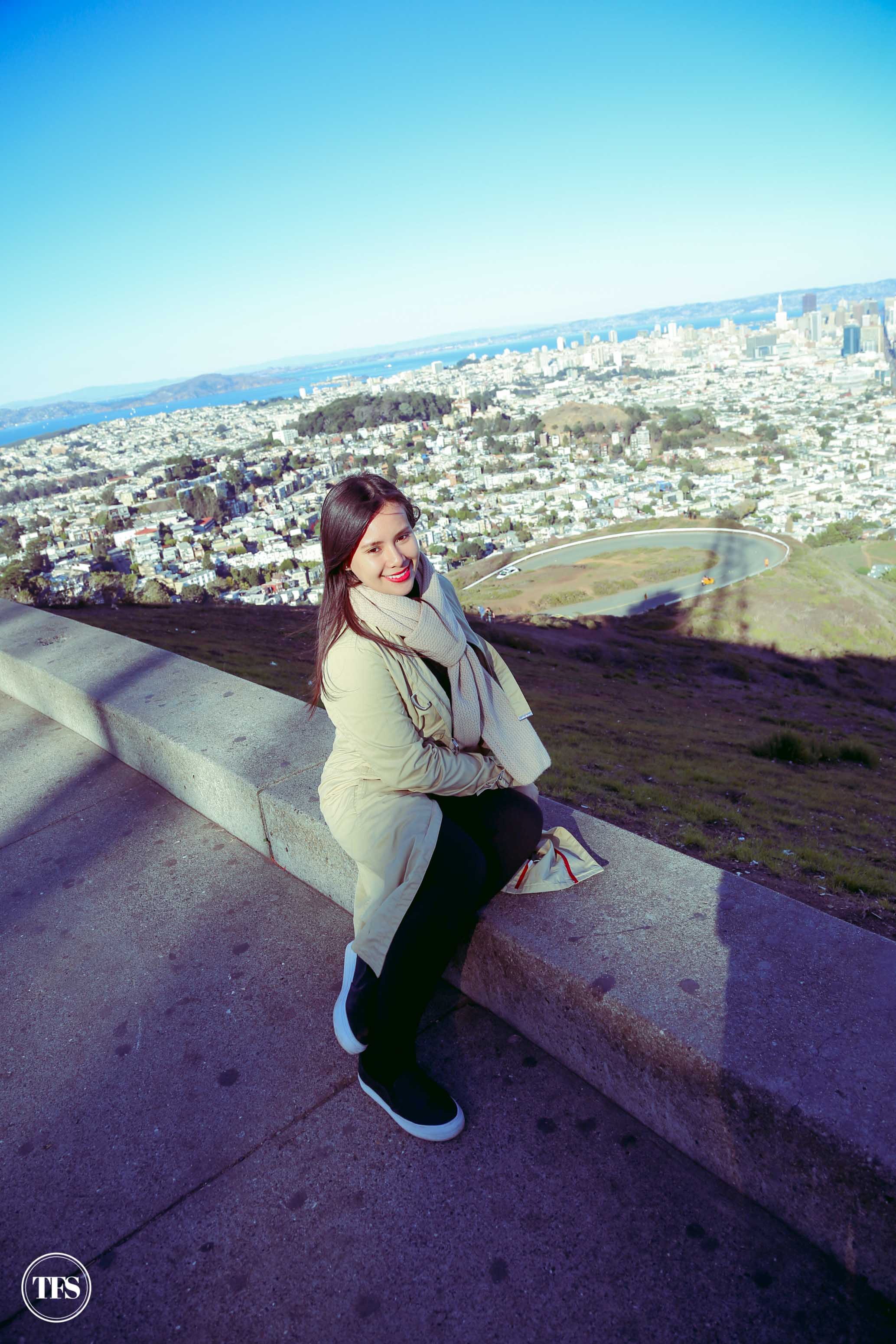 In God's perfect time, we'll all be able to travel the world again.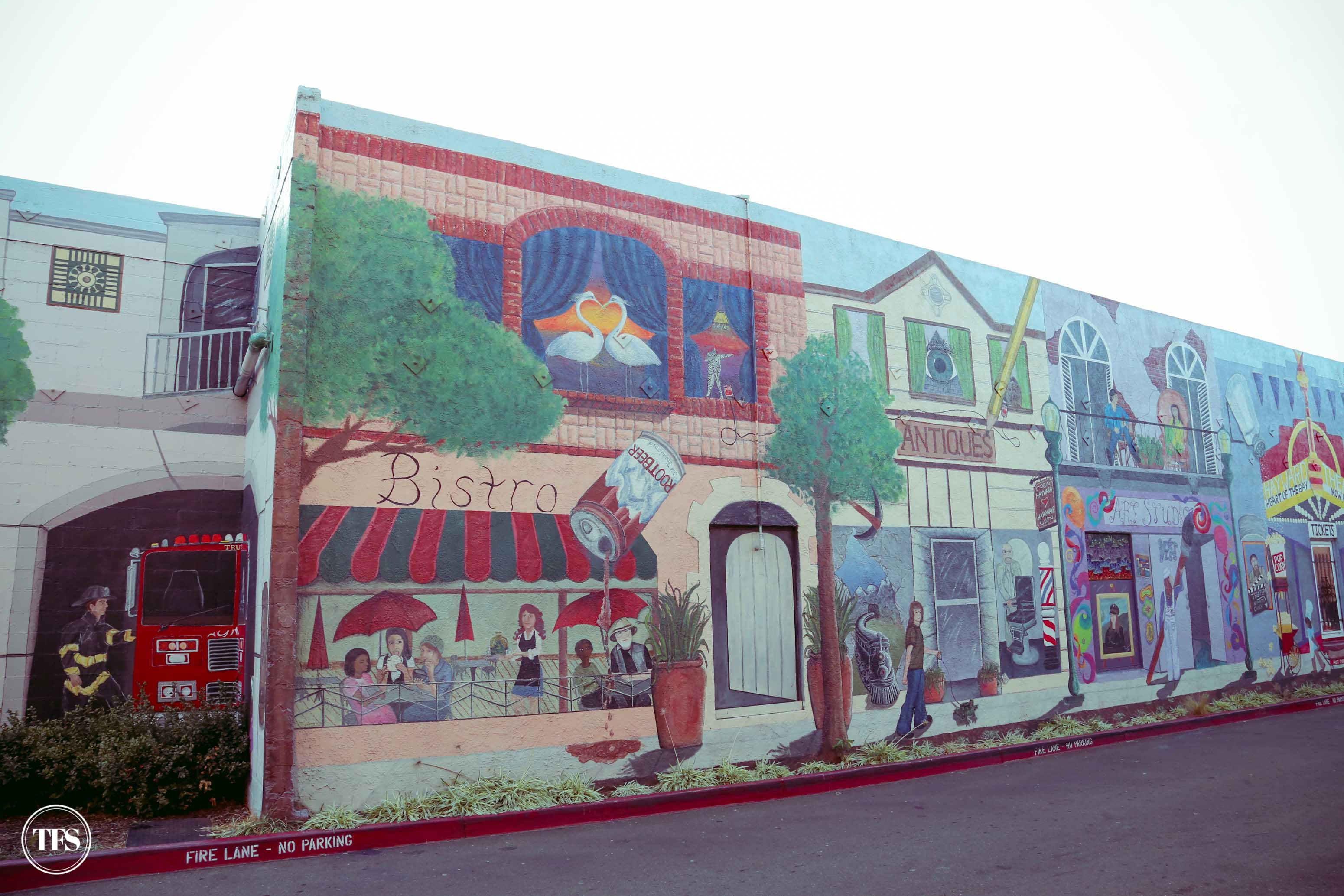 What cities do you miss the most?
When do you think we'll all be able to travel normally again?
Share with me your thoughts!
Stay updated and Subscribe to The Food Scout for Free!
Pray, Eat and Love.
Cheers,
The Food Scout