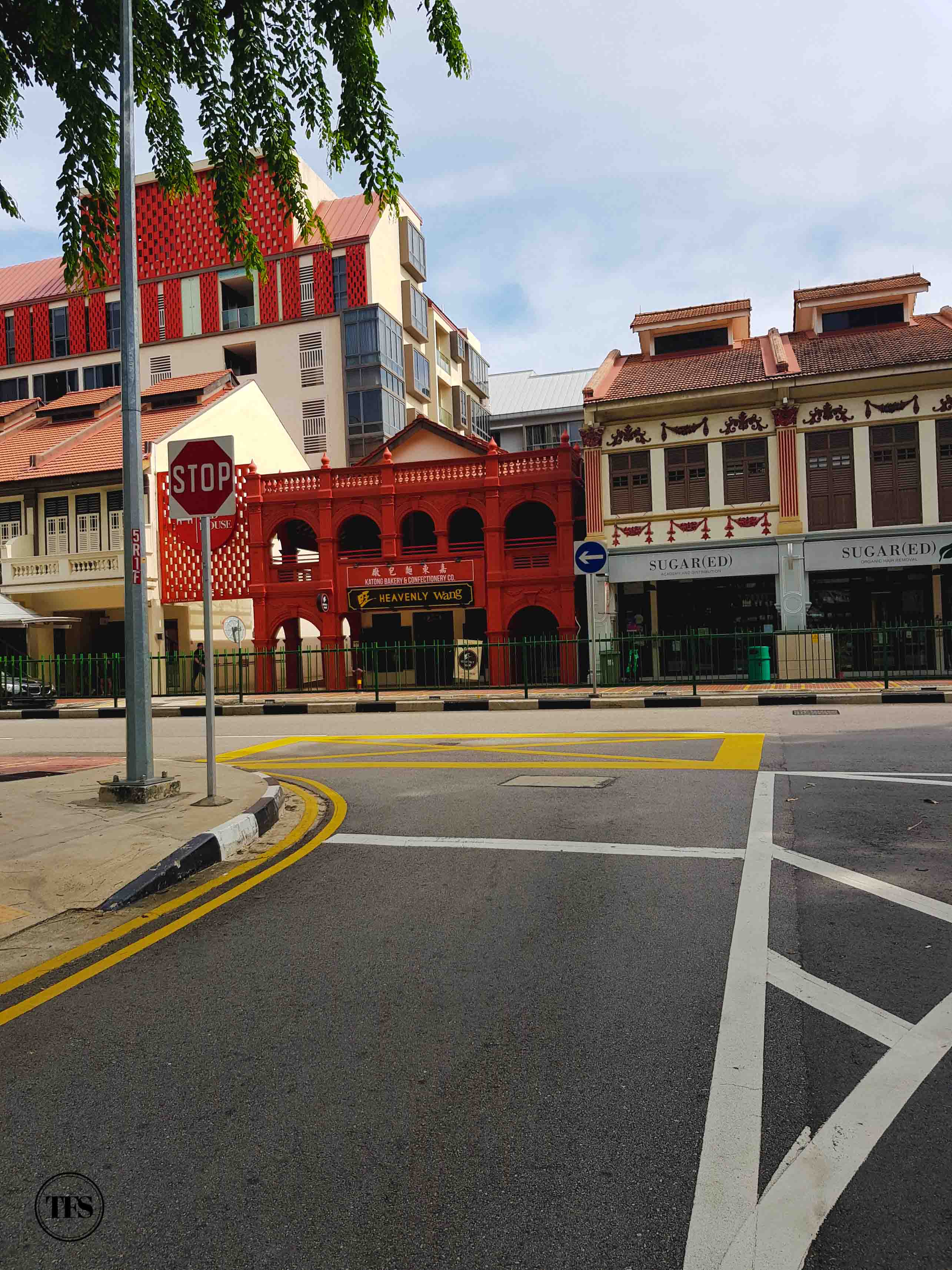 If it wasn't for my husband O, I wouldn't know there are so much food to discover in Katong. O's favorite country is Singapore. When he studied and worked in that country before he met me, he fell in love with the city mostly because of their food. On the other hand, I already fell in love with Singapore's food way before I discovered these gems I'll be sharing with you in Katong. From my trips around other parts of Singapore, mostly the central area, I already felt connected with Singapore's culture through their food. It was only from our family's recent trip to Singapore when I appreciated Katong district the most. Here, I'll be sharing with you some of my top food picks in Katong.
6 Must-Try Places to Eat in Katong
328 Katong Laksa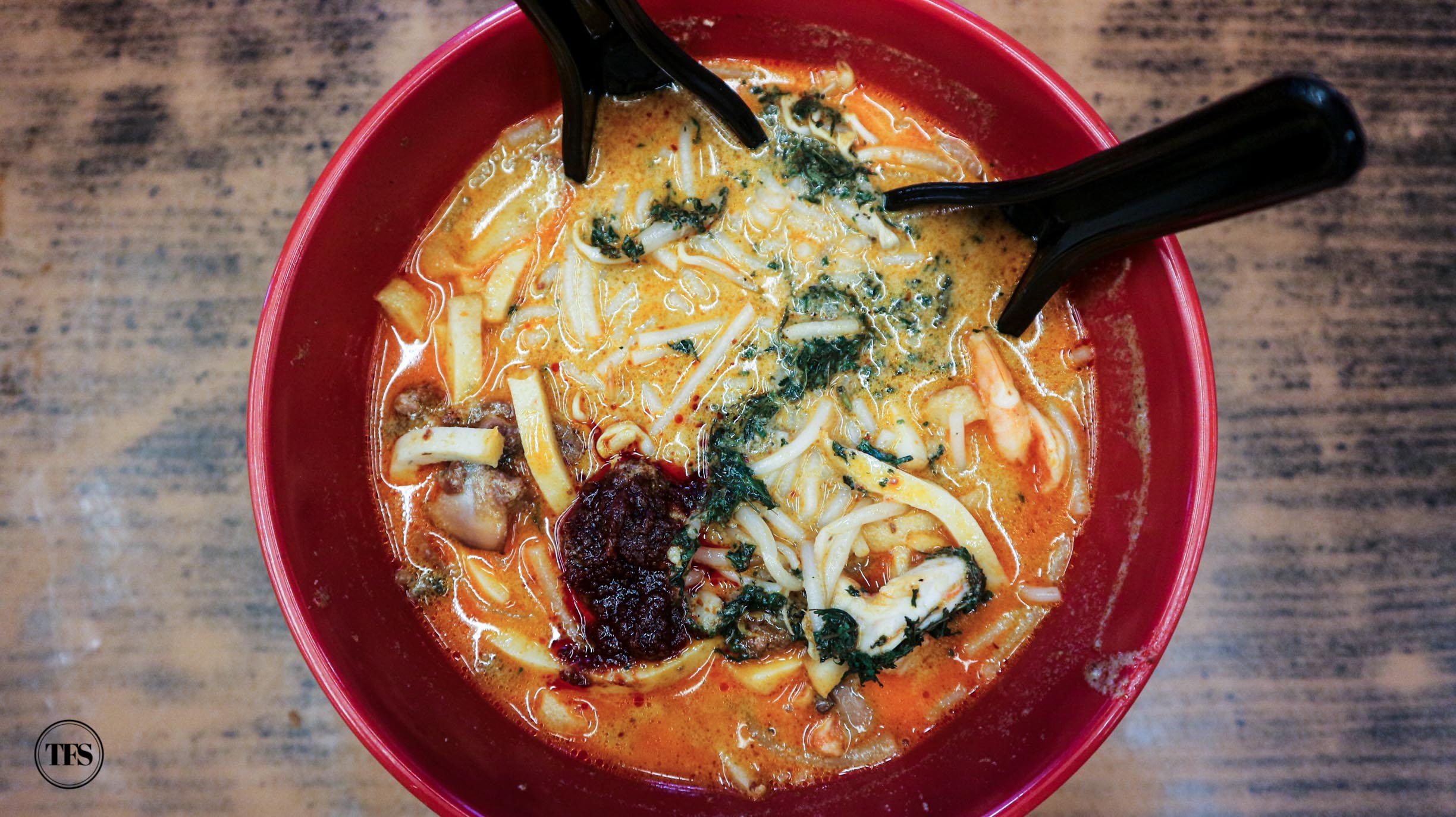 The crowd favorite and all-time best selling Peranakan laksa, 328 Katong Laksa is still the best laksa for me. I've been on a hunt for another laksa place that could beat 328 Katong Laksa. For more than 5 years of trying many kinds, I still conclude 328 Katong Laksa is the best! How I wish I live beside this restaurant.
Delicious Boneless Chicken Rice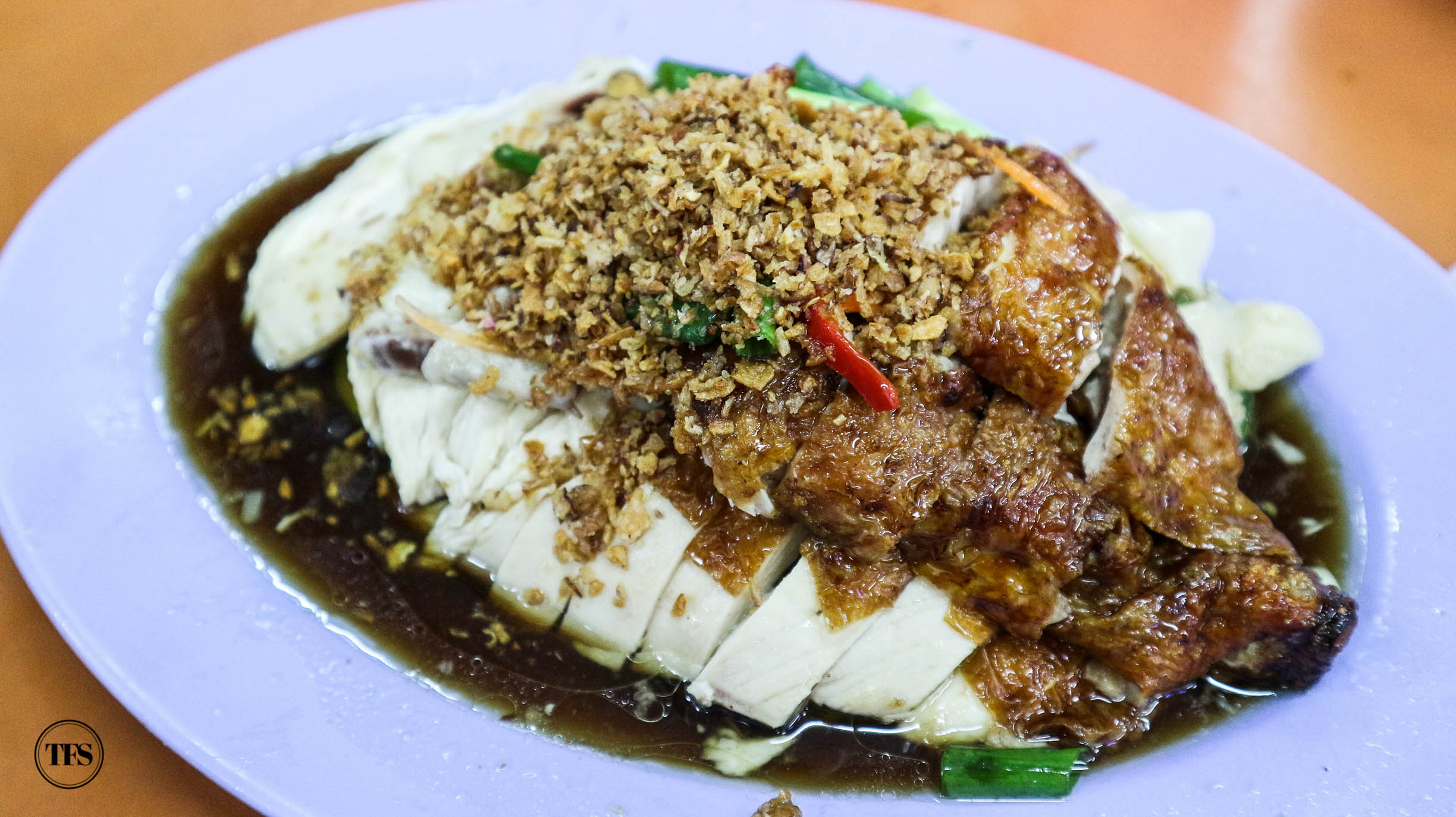 Hidden inside the food court of Katong Shopping Center, it was a big surprise for me to find this gem that has become my favorite Chicken Rice in Singapore. True to its name, Delicious Boneless Chicken Rice is the most enjoyable and most delicious chicken rice I discovered in Singapore. The chicken is boneless and perfectly tender topped with generous amount of garlic and drenched in soy sauce and sesame oil.
Dona Manis
Talk about old-school bakery, Dona Manis it is. Also inside Katong Shopping Center, the homey traditional bakeshop is a legend in Katong for their variety of sweets and pastries including the best-selling Banana Pie. A slice of Banana Pie is packed with caramelized banana slices sitting on its buttery pie crust. One slice is so rich and filling and that homemade touch makes the slice unforgettable.
One more thing to order at Dona Manis is their mousse-like Chocolate Tarts. It was served cold out from the fridge which felt like I was eating ice cream served as a tart.
Hwee Fried Carrot Cake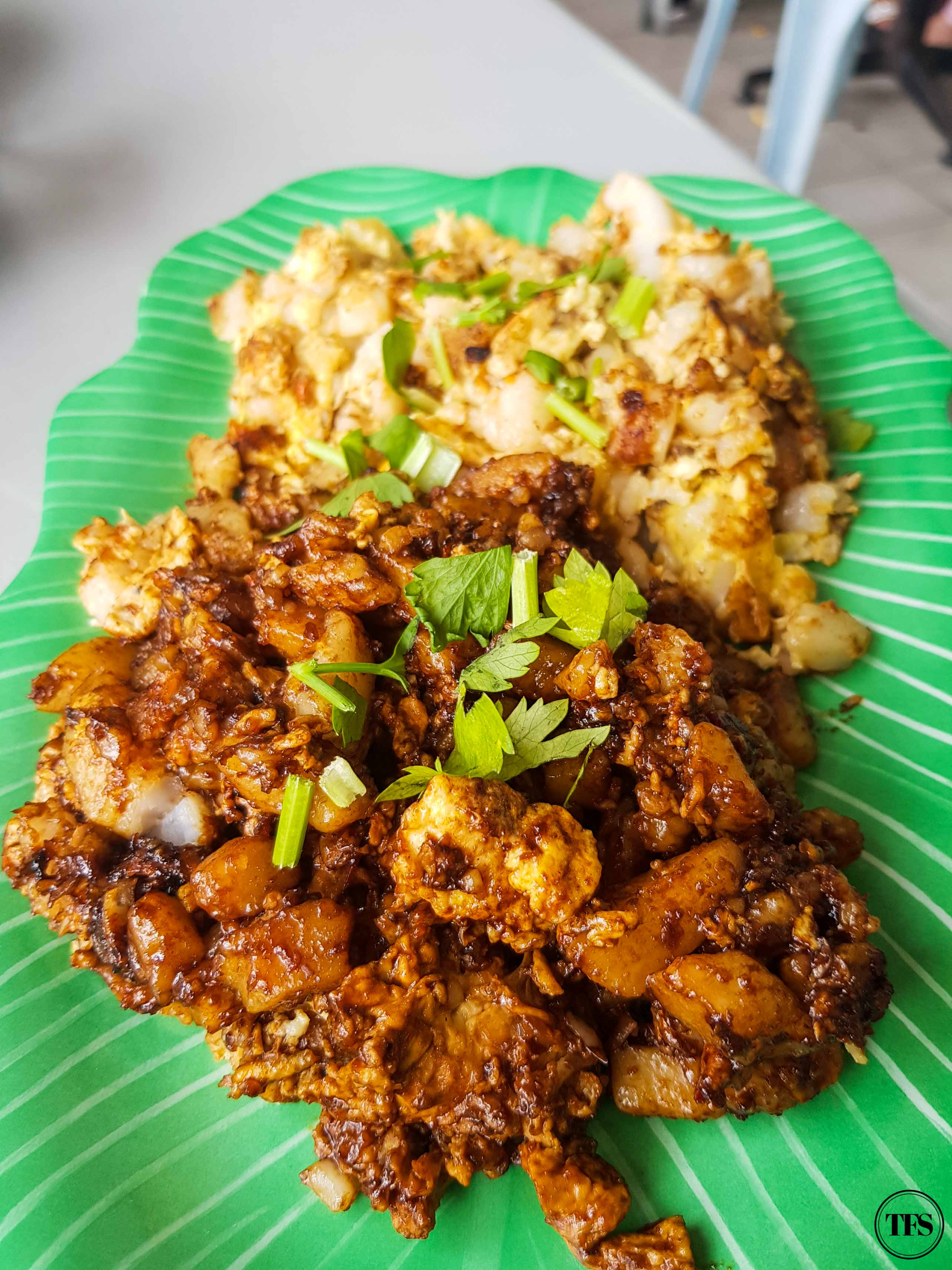 A hawker stall that is located inside Tin Yeang Restaurant, lining up for this black and white fried carrot cake was worth the wait. It was extraordinary and perfectly cooked. One of the best ones I've tried in Singapore, I won't forget this recipe by Hwee Fried Carrot Cake.
Mr. and Mrs. Mohgan's Super Crispy Roti Prata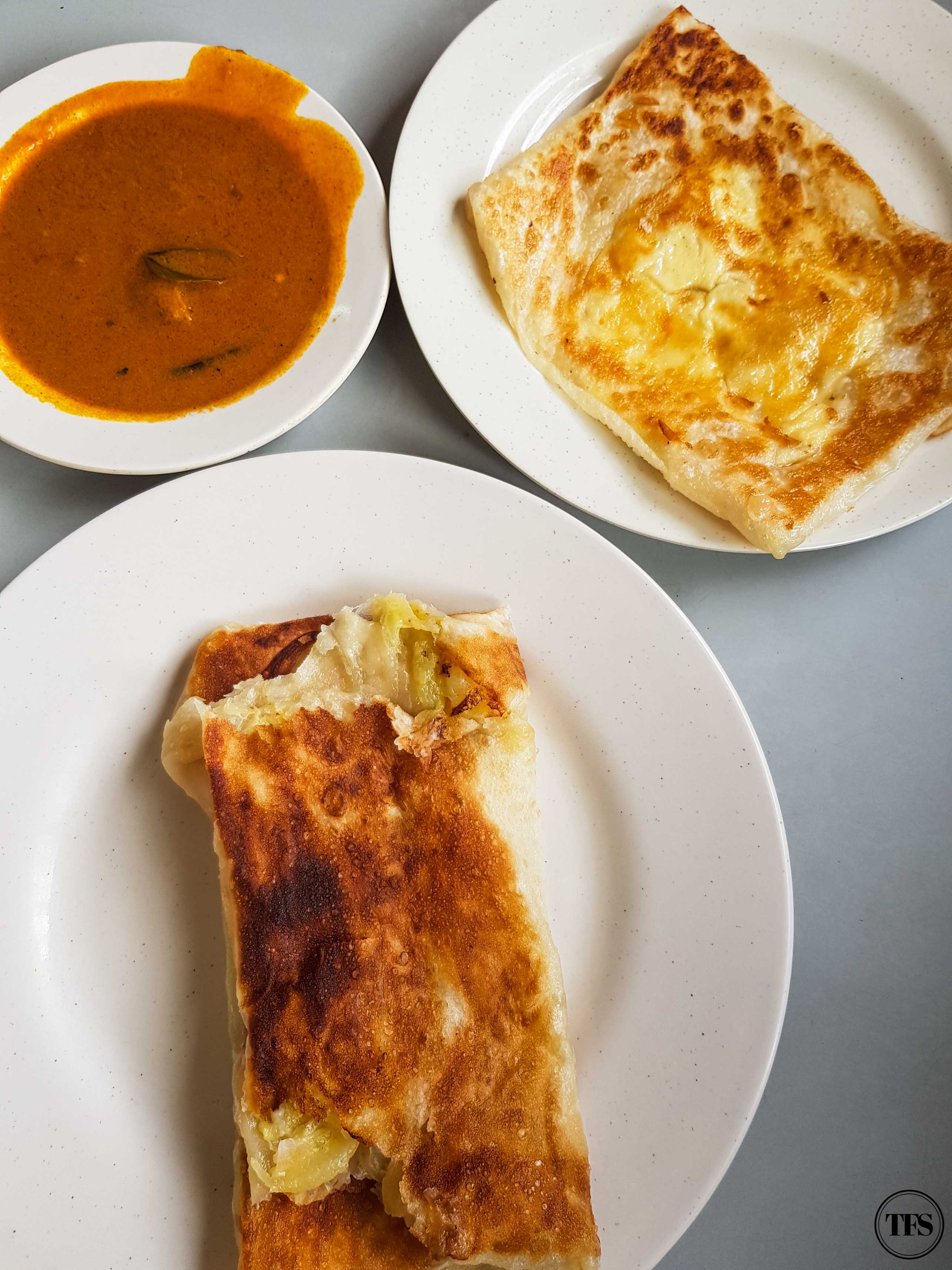 Upon visiting Tin Yeang Restaurant, we saw that Mr. and Mrs. Mohgan's Super Crispy Roti Prata has the longest queue and people don't care how long they wait. For almost an hour of waiting, I felt I hit the jackpot from the moment I bit into this super crispy roti prata. Thick, buttery, crispy and crunchy prata dipped in the flavorful curry wowed both me and O. I can't stress enough how much we were enchanted by this dish.
The Original Katong Laksa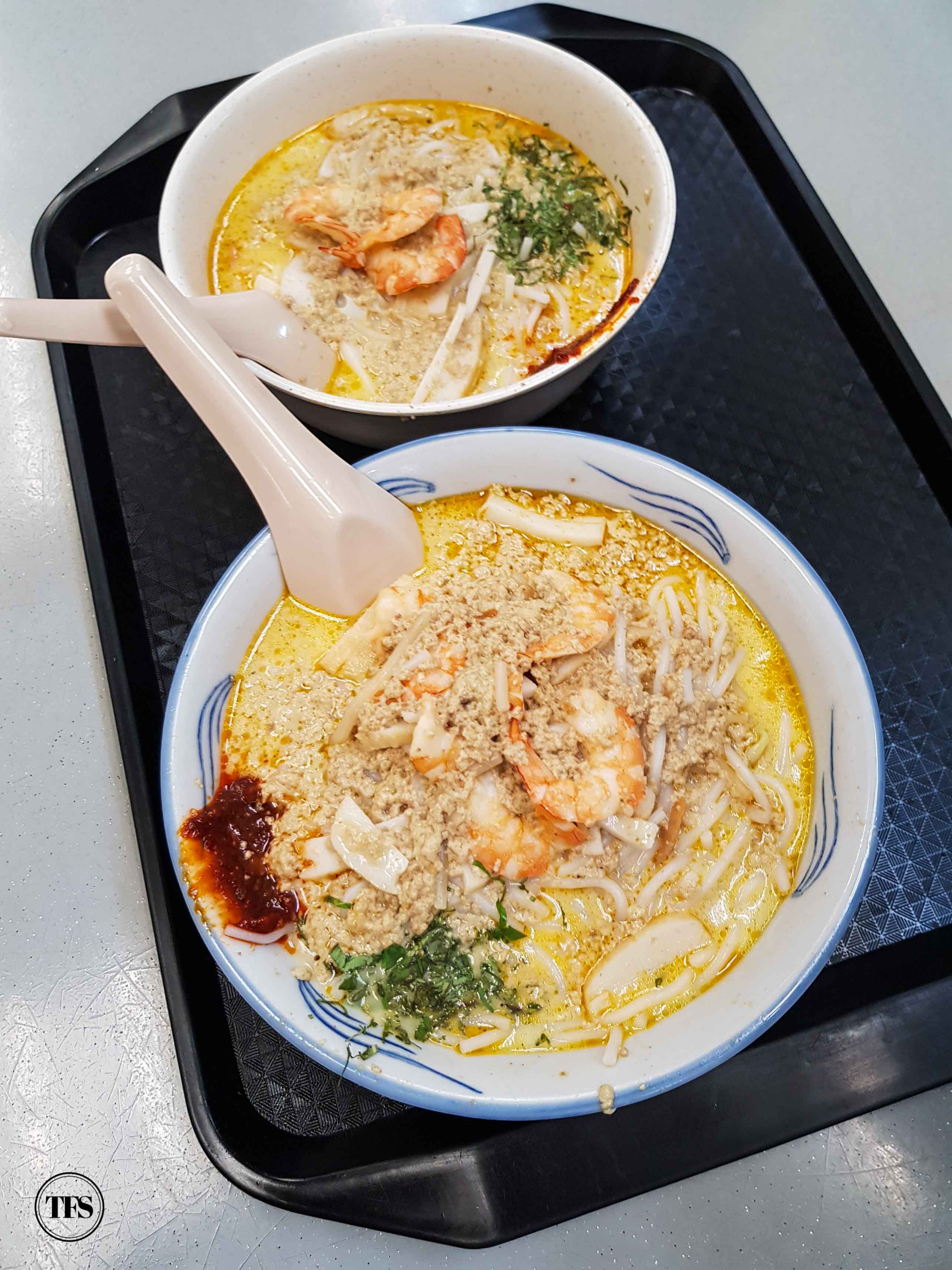 Authentic Peranakan laksa is all about eating the rich noodle soup with one spoon. The Original Katong Laksa captivated me because of its own unique charm and different way of serving the famous Peranakan dish. A generous amount of noodles and seafood in its spiced broth and light coconut milk, this laksa deserves its own attention. If you're in the Katong area, make some time to try this laksa!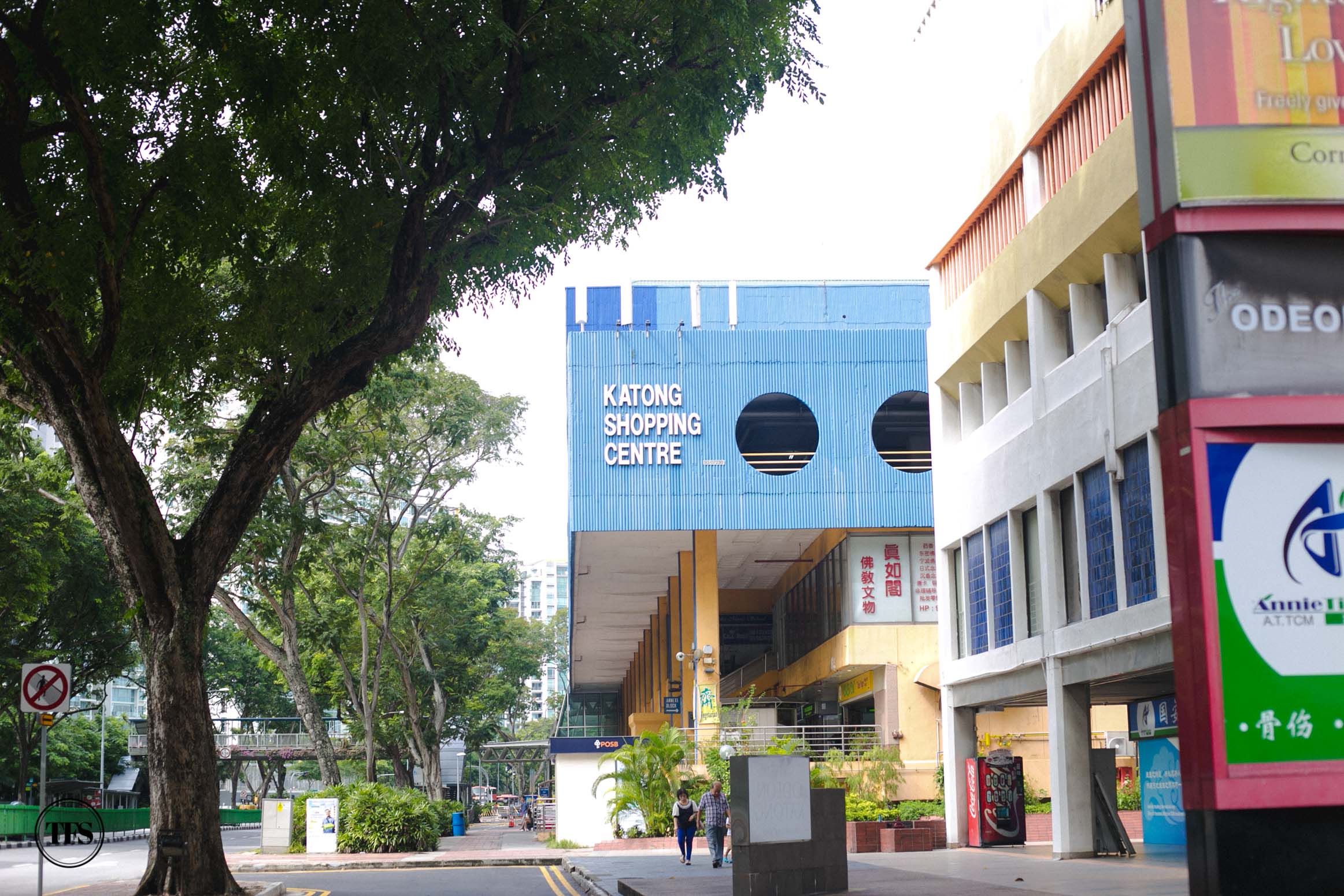 What do you think of my list of  6 must-try places to eat in Katong?
Share with me your thoughts! 🙂
Stay updated and Subscribe to The Food Scout for Free!
Pray, Eat and Love.
Cheers,
The Food Scout