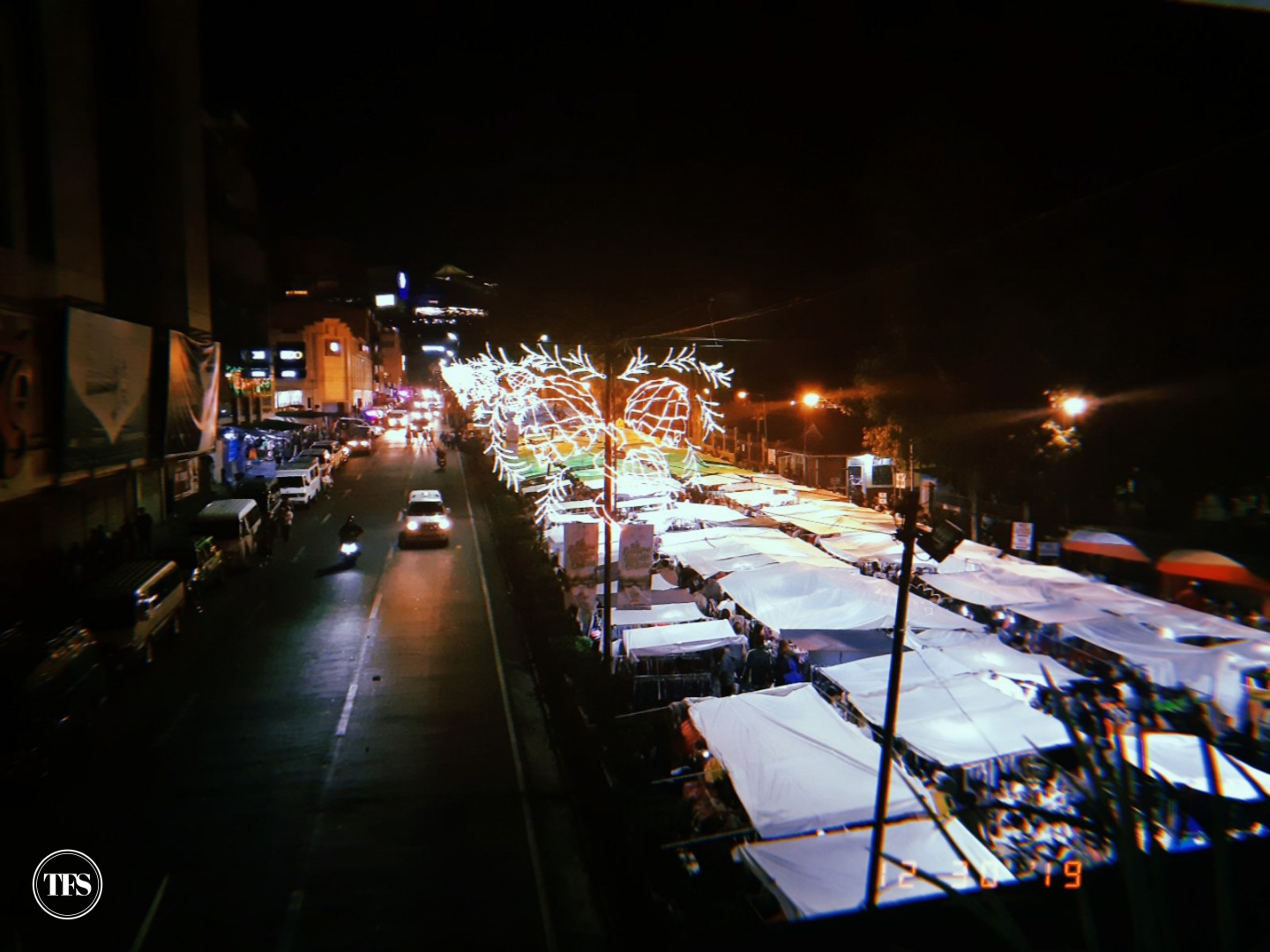 Baguio is one of our family's favorite places to visit in the Philippines. Since my childhood, my parents loved driving up to Baguio to either celebrate New Year's eve or to simply take a short vacation away from our busy city. In spite of visiting Baguio several times, I haven't experienced taking a stroll in the evening and visit the Night Market. So during our trip last week, I finally took on a quick adventure to Baguio's Night Market.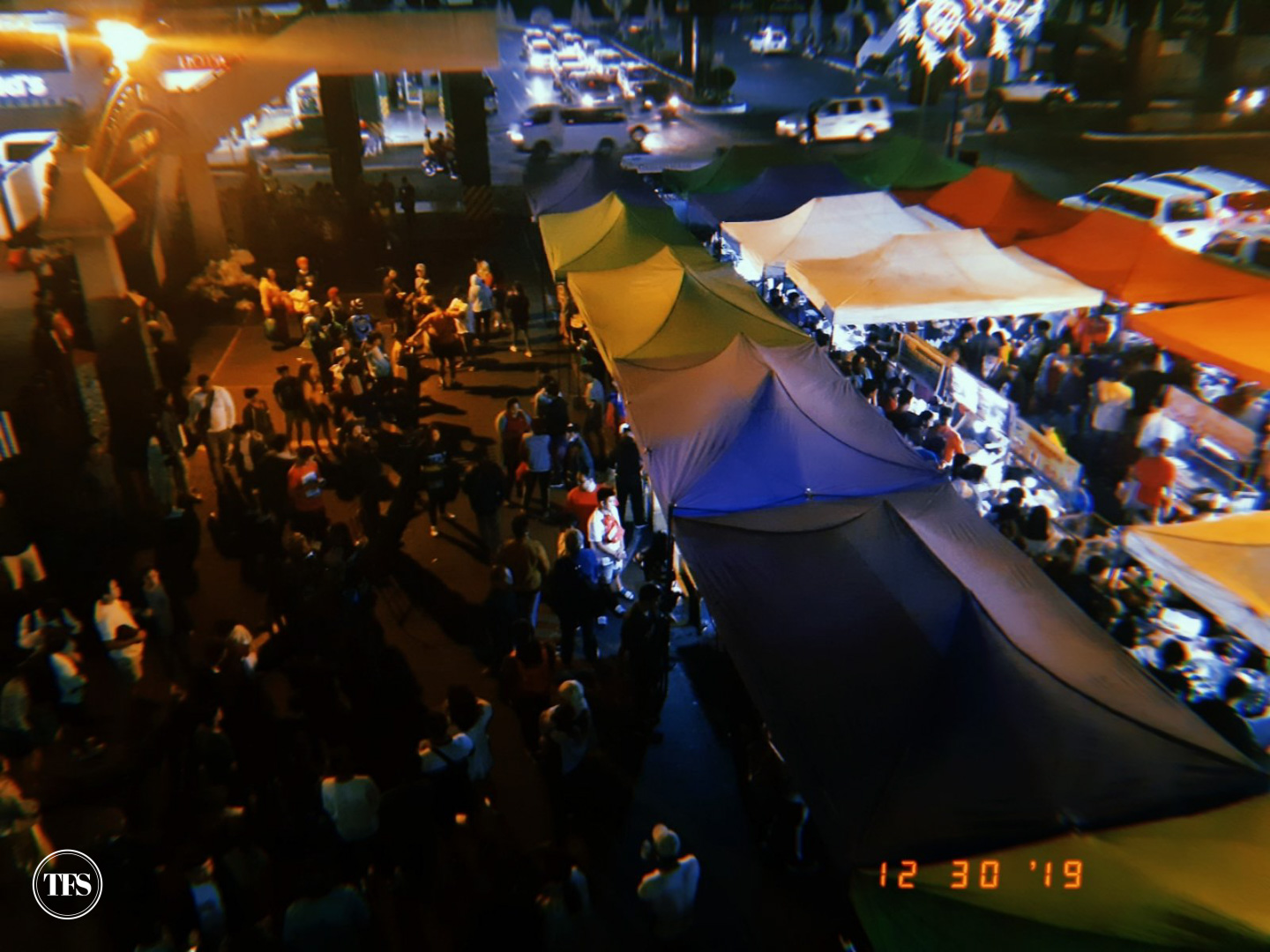 Along the long Harrison Road, in front of Burnham Park, the market starts at 9pm and closes at around 2am. It is a long stretch of vendors selling food, clothes, bags, accessories, souvenir items, the famous ukay-ukay, and so much more. There were many interesting finds at the market but what captured my attention more was the food section.
It was easy to spot where the food section is. You can see and definitely smell where it is. On that one long stretch, there are two food sections, one is located at the far end near Session Road and one on the other tail end. Let me share with you some of my food finds at Baguio's Night Market.
Food Finds at Baguio Night Market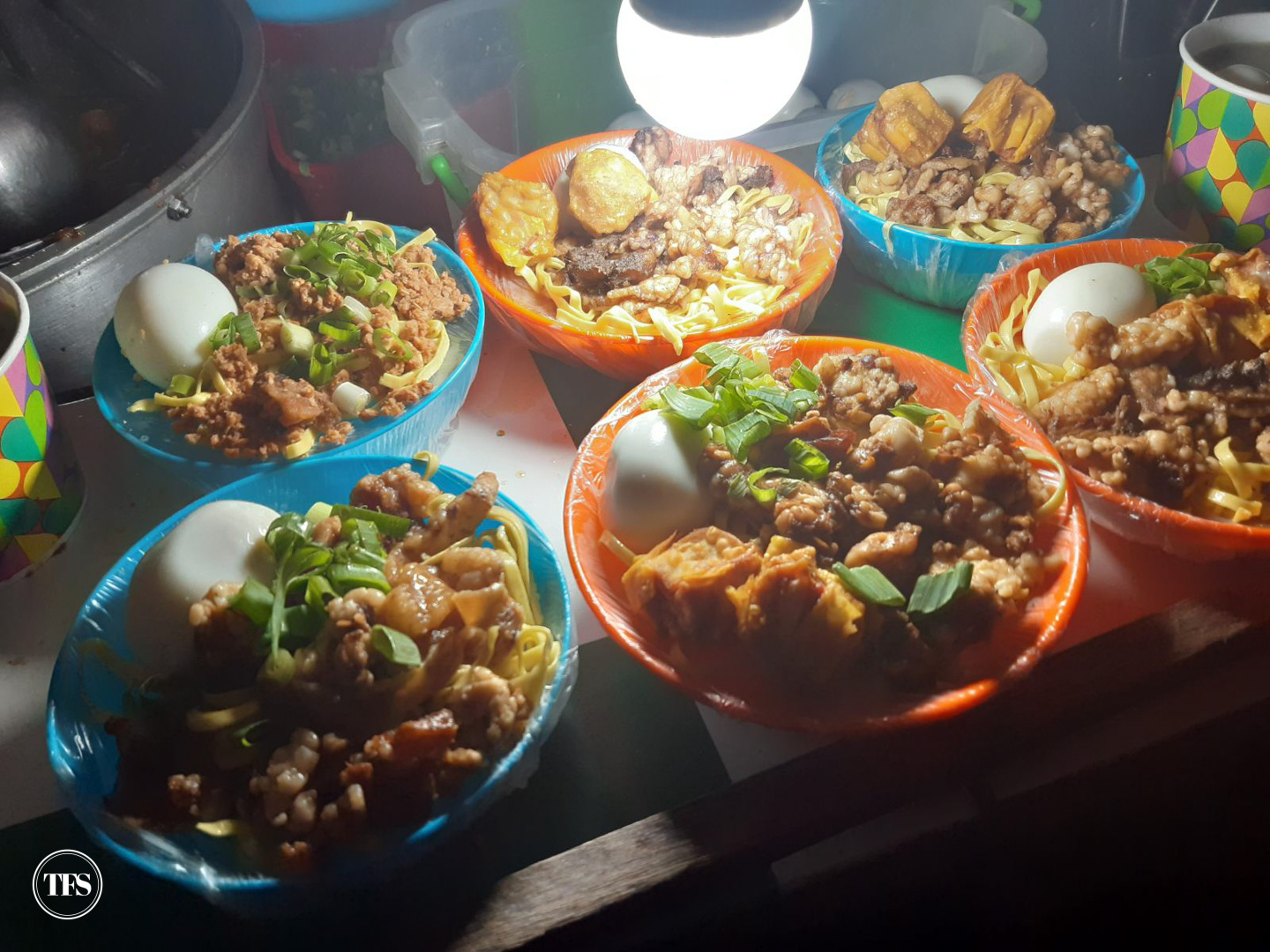 Bulalo Noodle Soup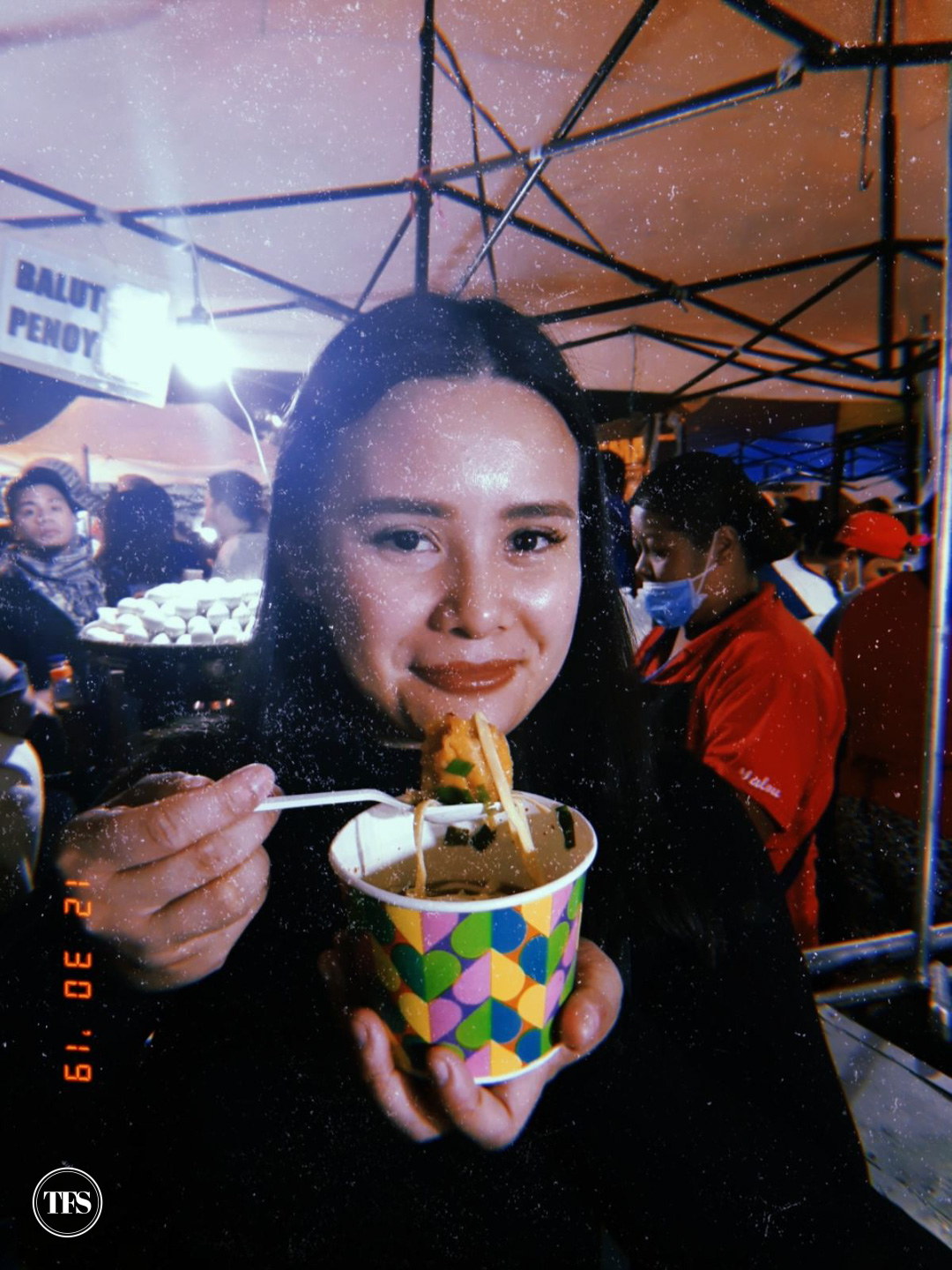 One cup of Bulalo Noodle Soup consists of  wanton, siomai, meat, noodles and egg. Price starts at Php25 up to Php60 for a loaded bowl of Bulalo Noodle Soup.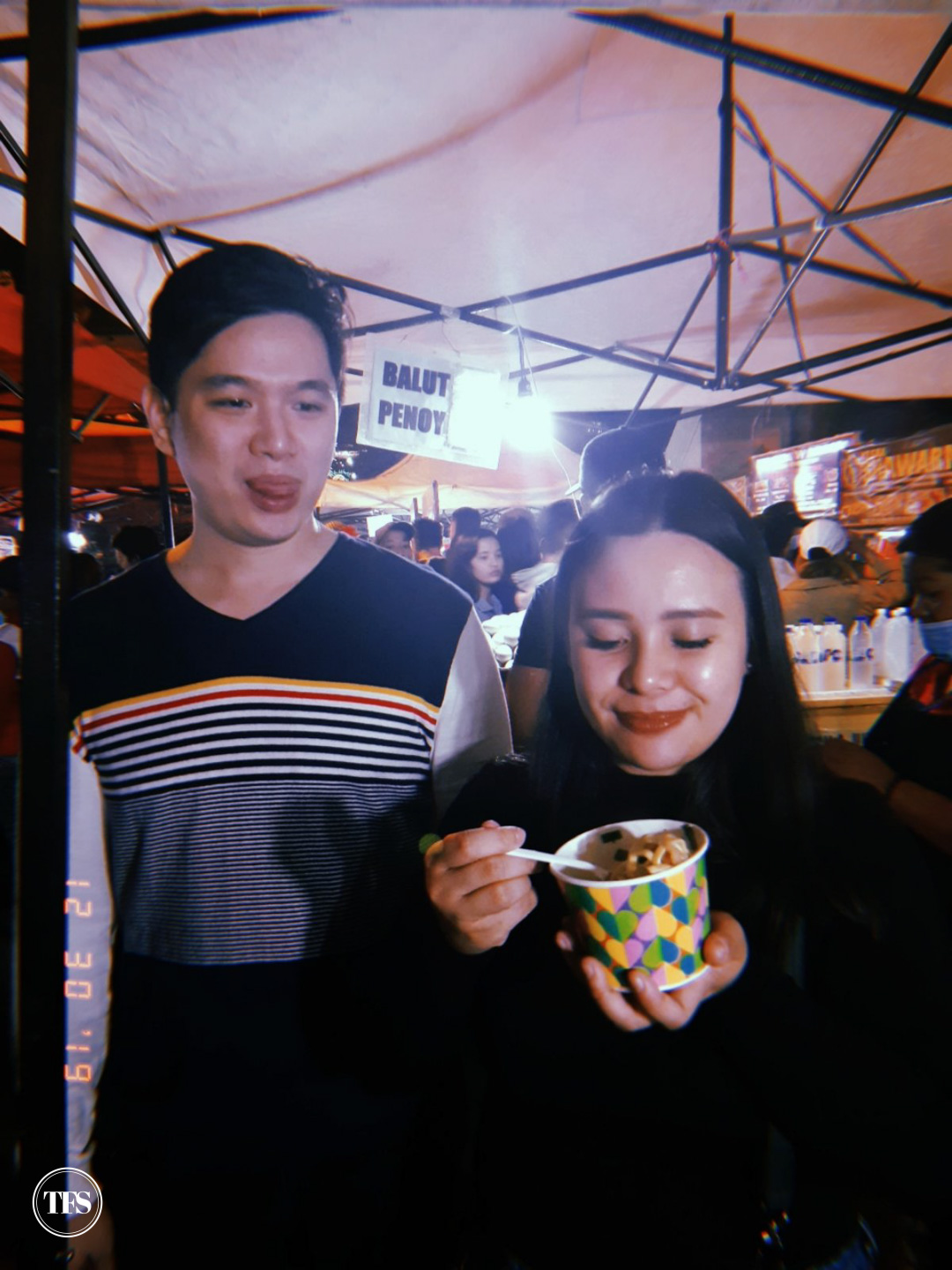 Pork Sisig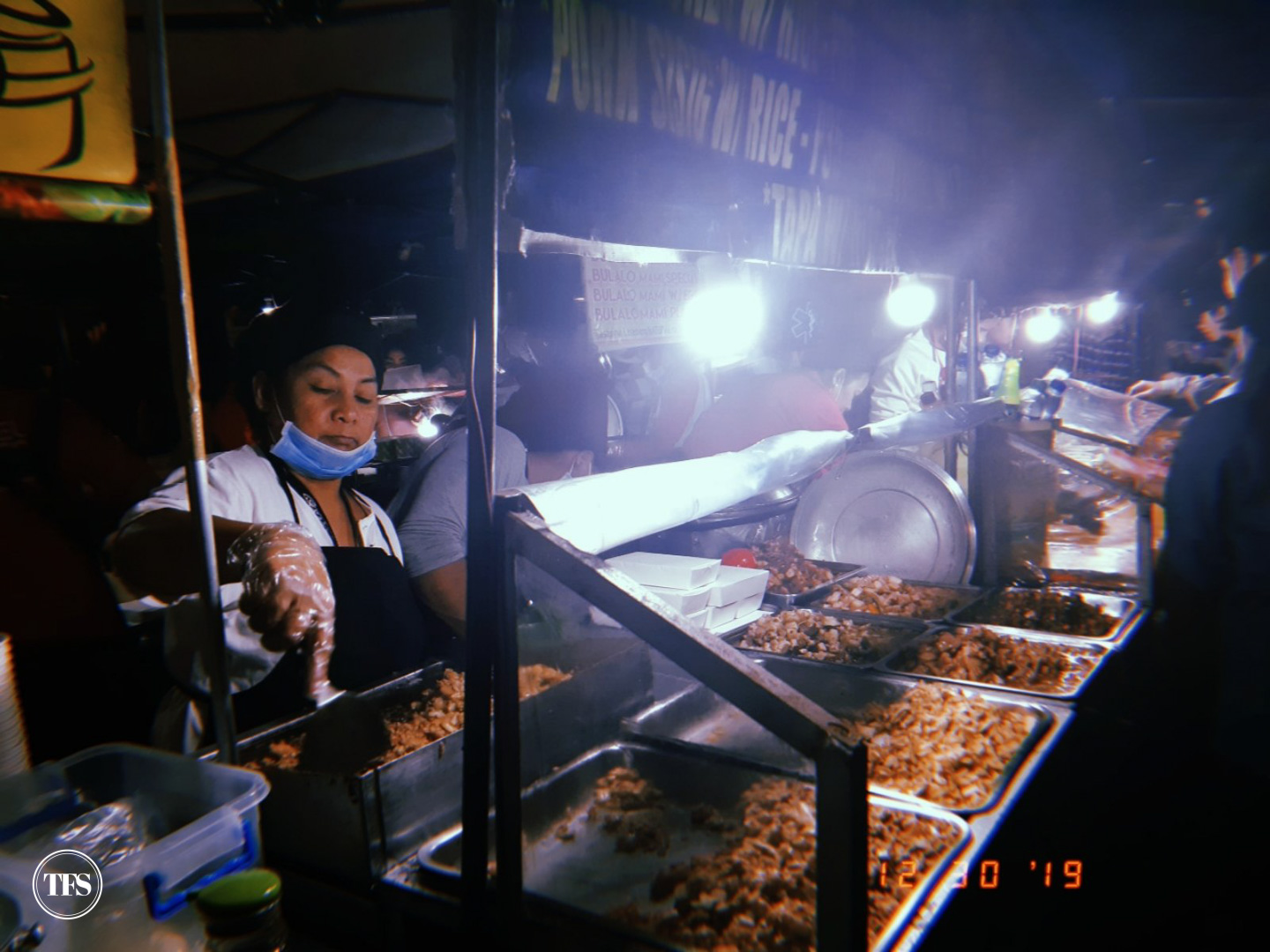 Various Pork Sisig vendors sell beside each other. You won't run of choices. You just have to pick which stall you think serves the tastiest one. Hehe.
Mixed Shawarma Rice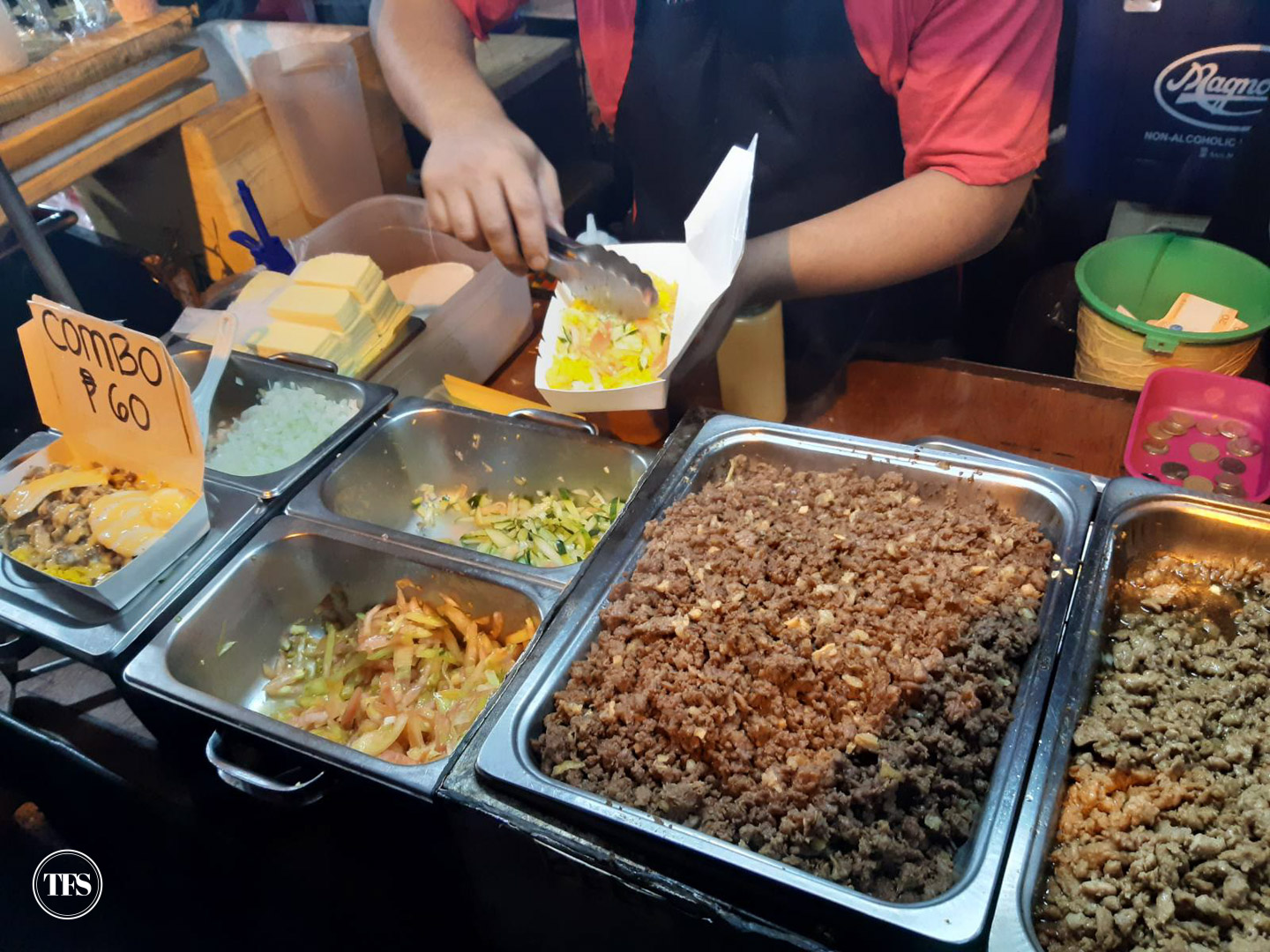 For only Php60, I got a plate of Shawarma Rice with mixed chicken and beef topped with cheese and sunny side up egg.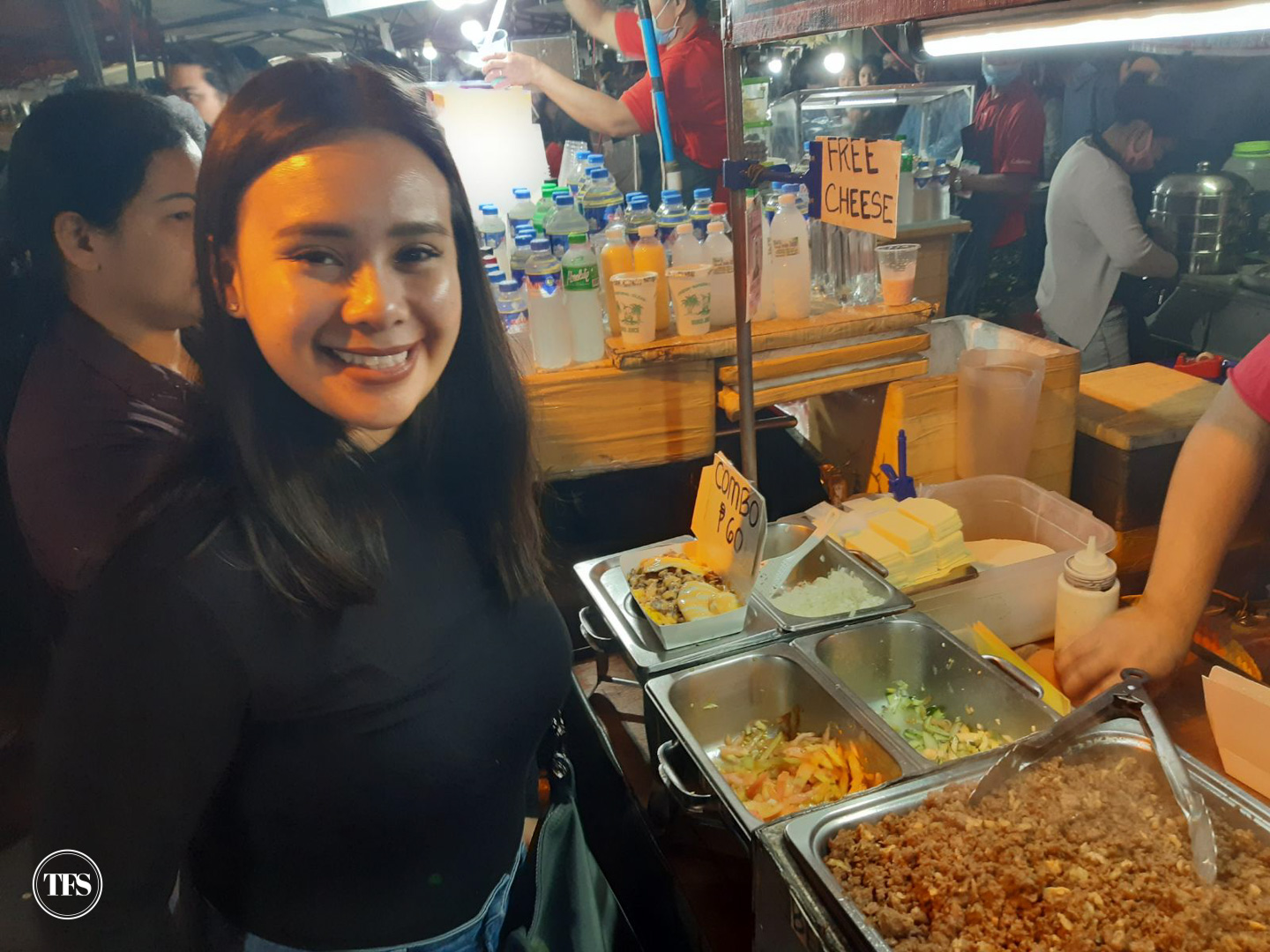 Excited face while waiting for my food! Haha!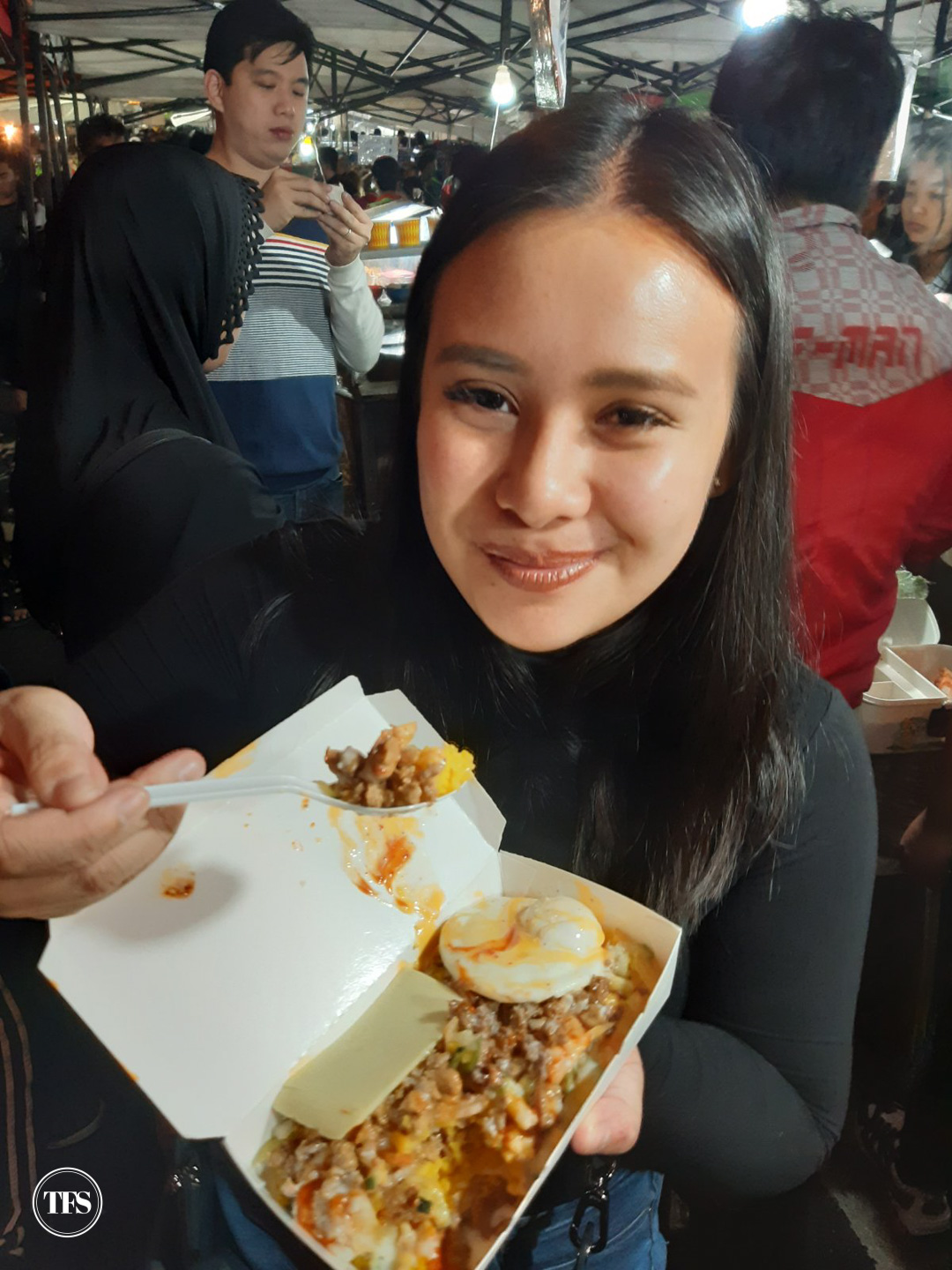 Balut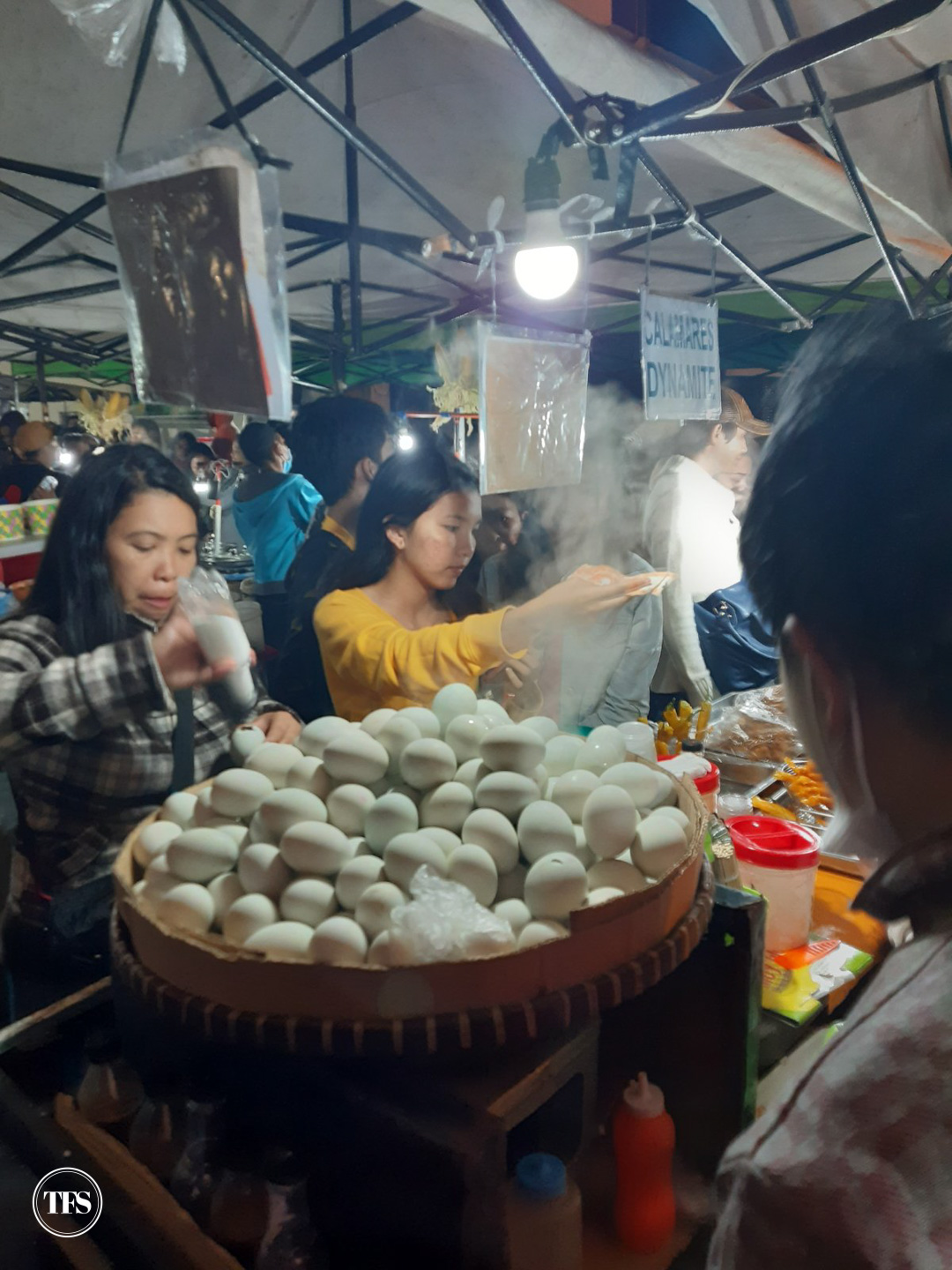 Grilled Isaw and Pork Barbecue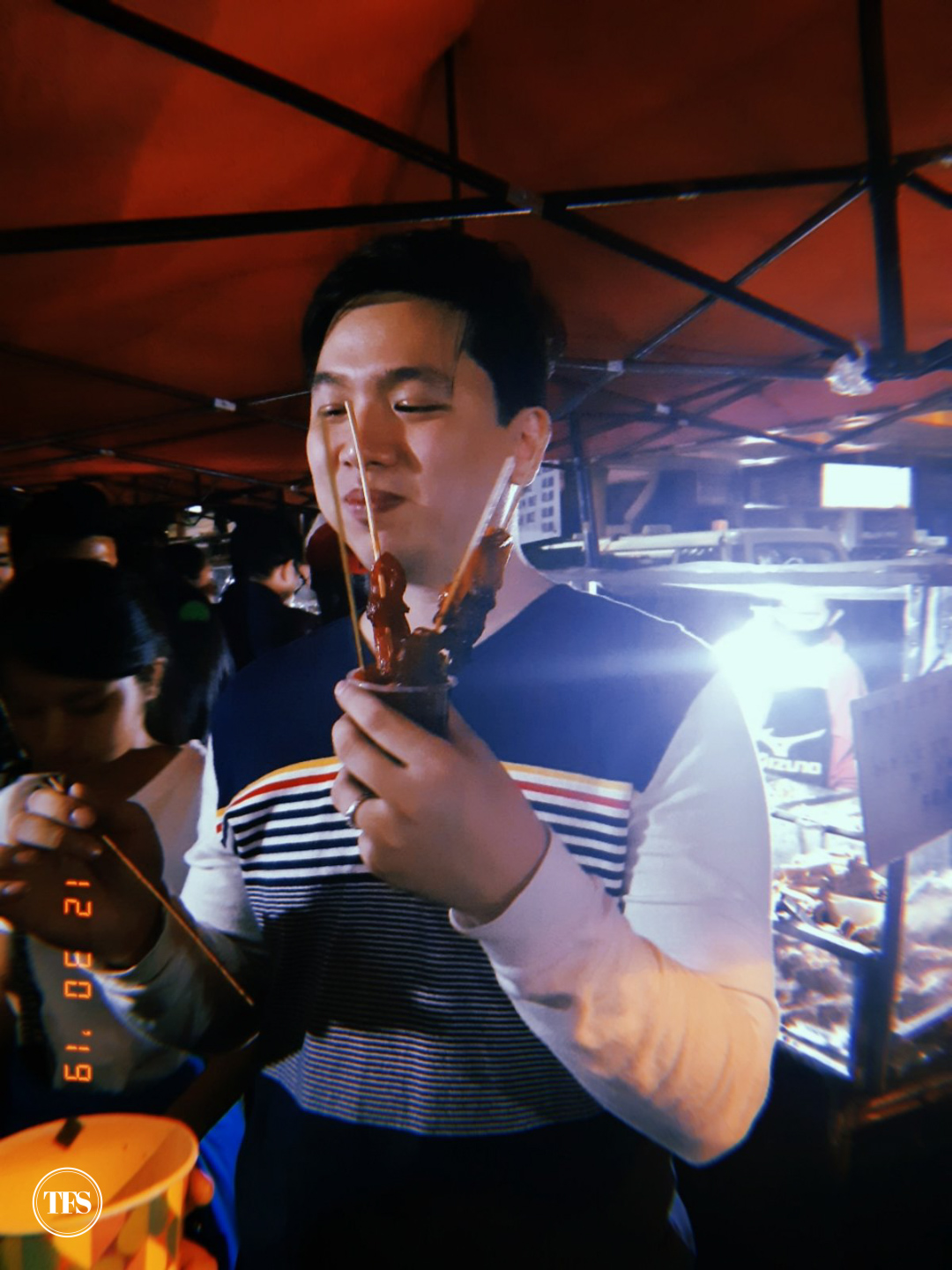 Mini Pancakes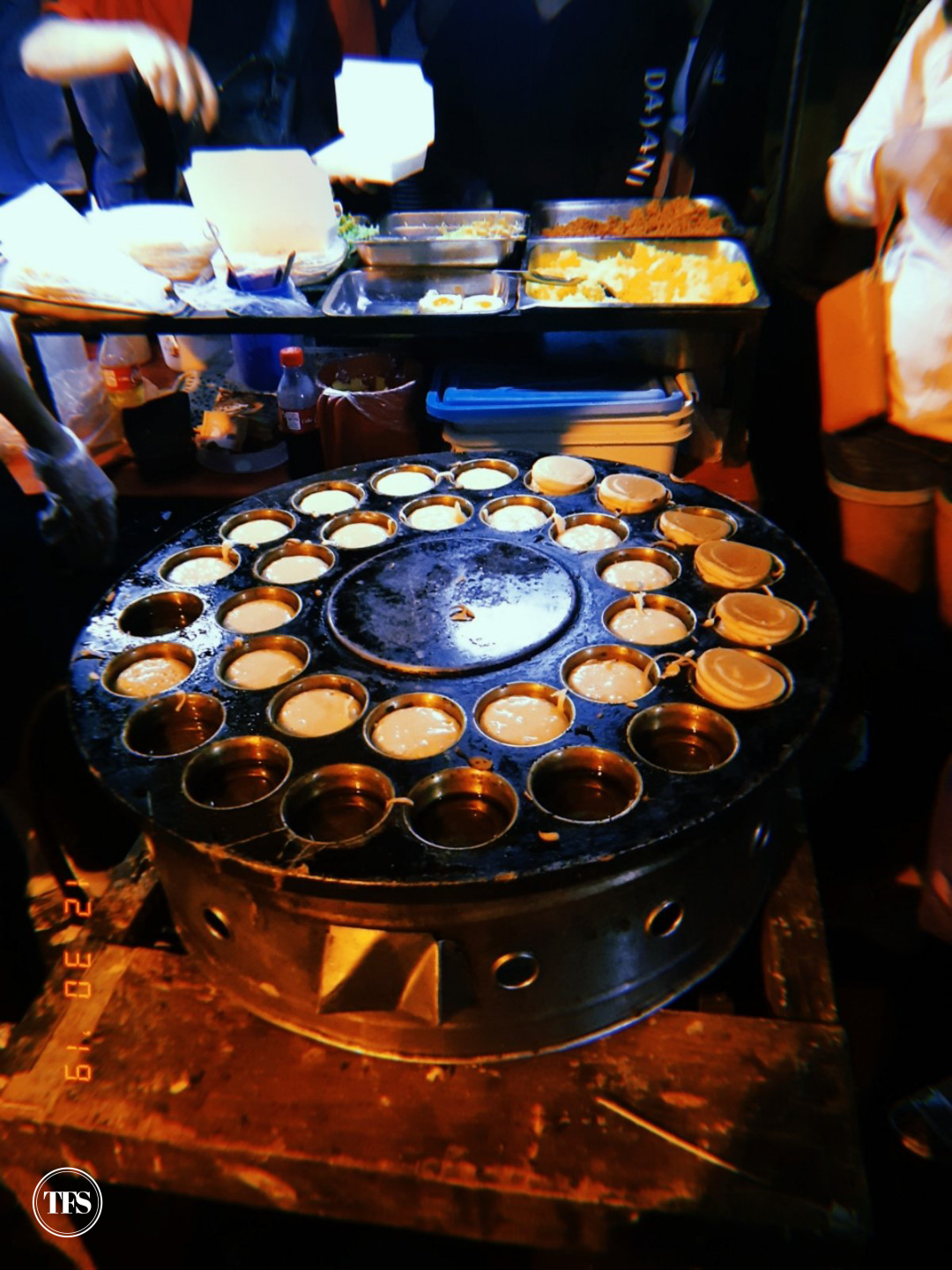 I remembered Taiwan and Japan street-food when I saw the way they were cooking these mini pancakes.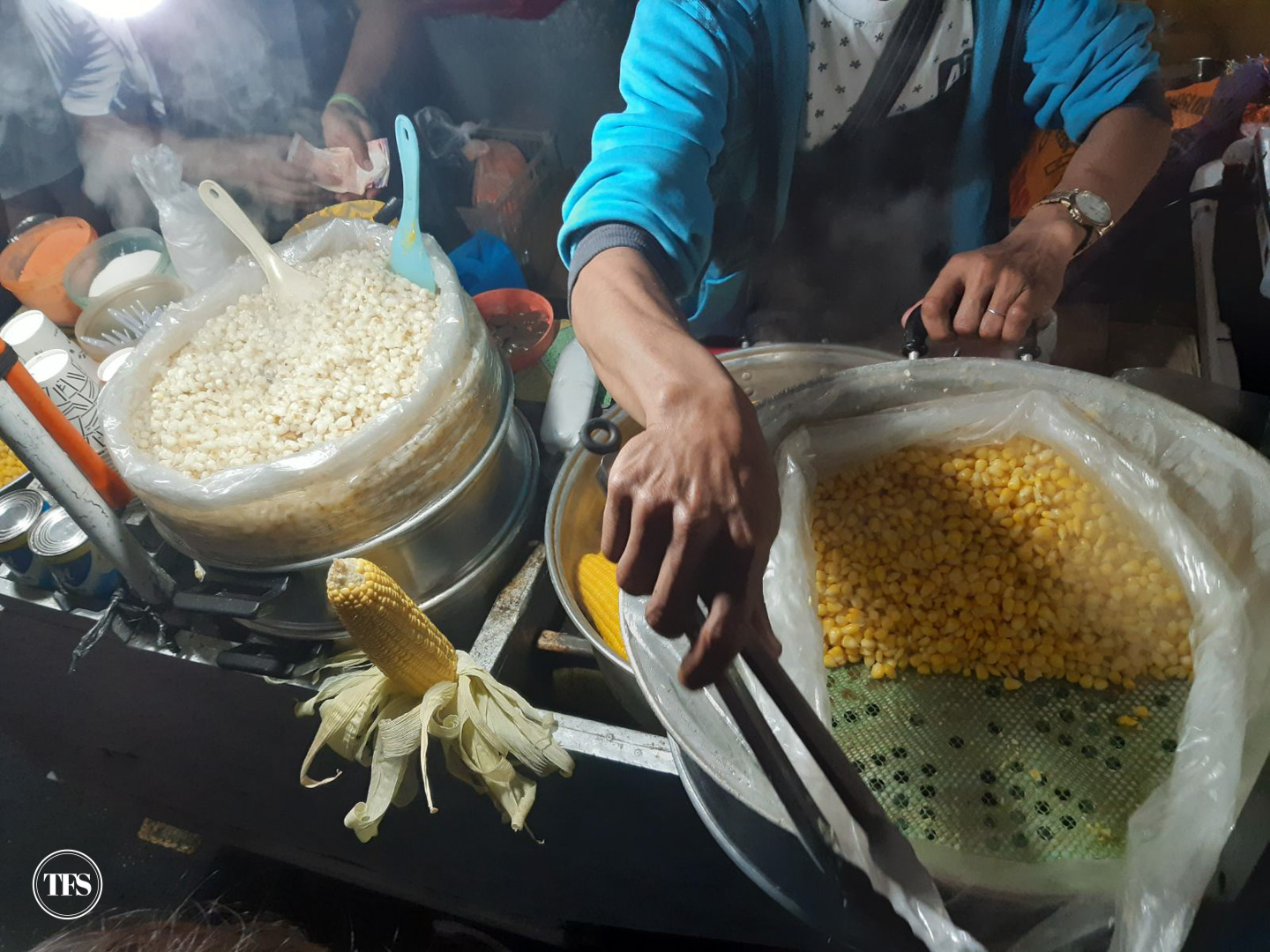 Kebab – the best!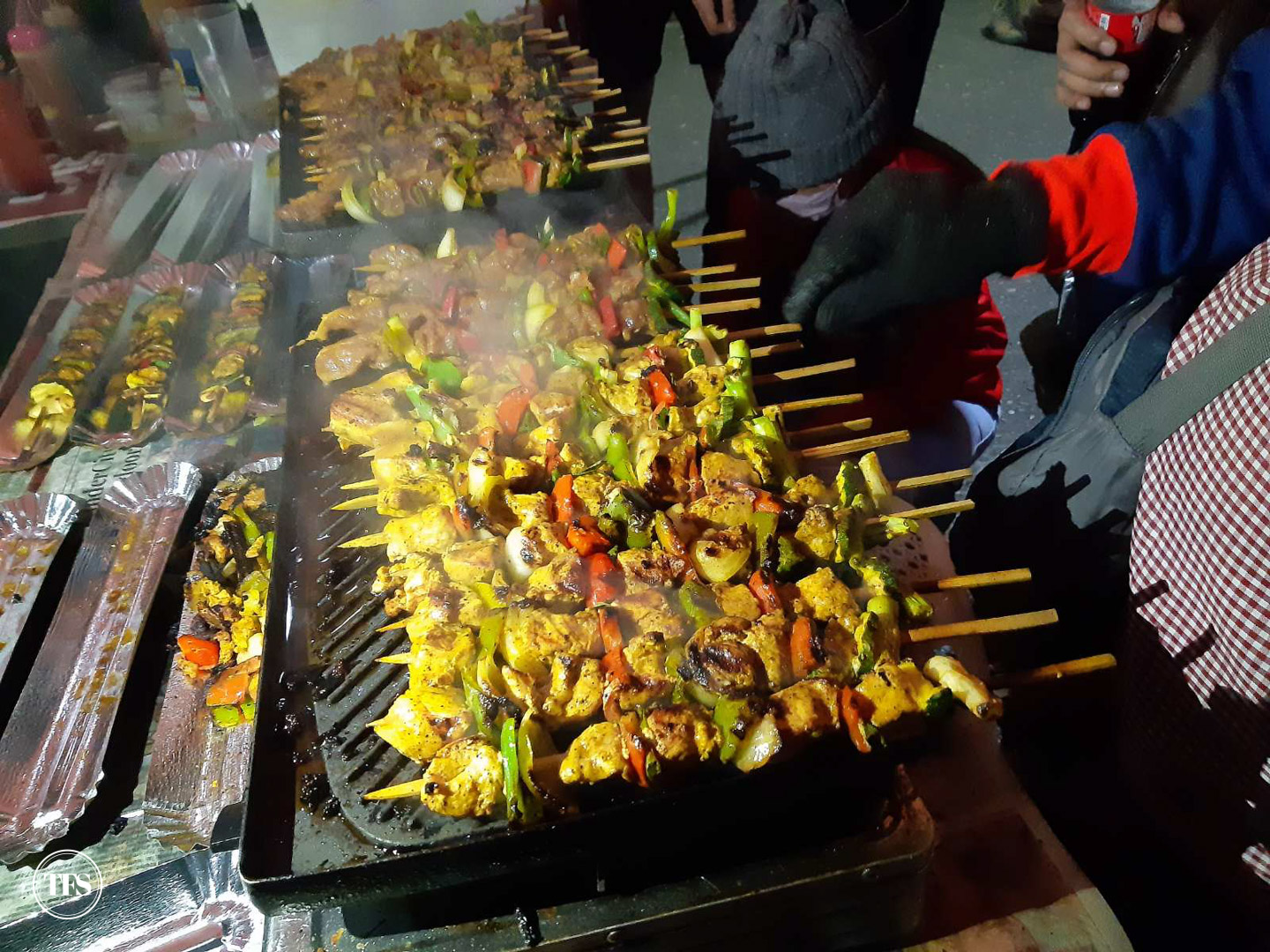 Unbelievably priced at P50 per stick only, you get this big serving of Chicken Kebab packed with spices! This stall stood out the most. It's the best food find at Baguio Night Market for me!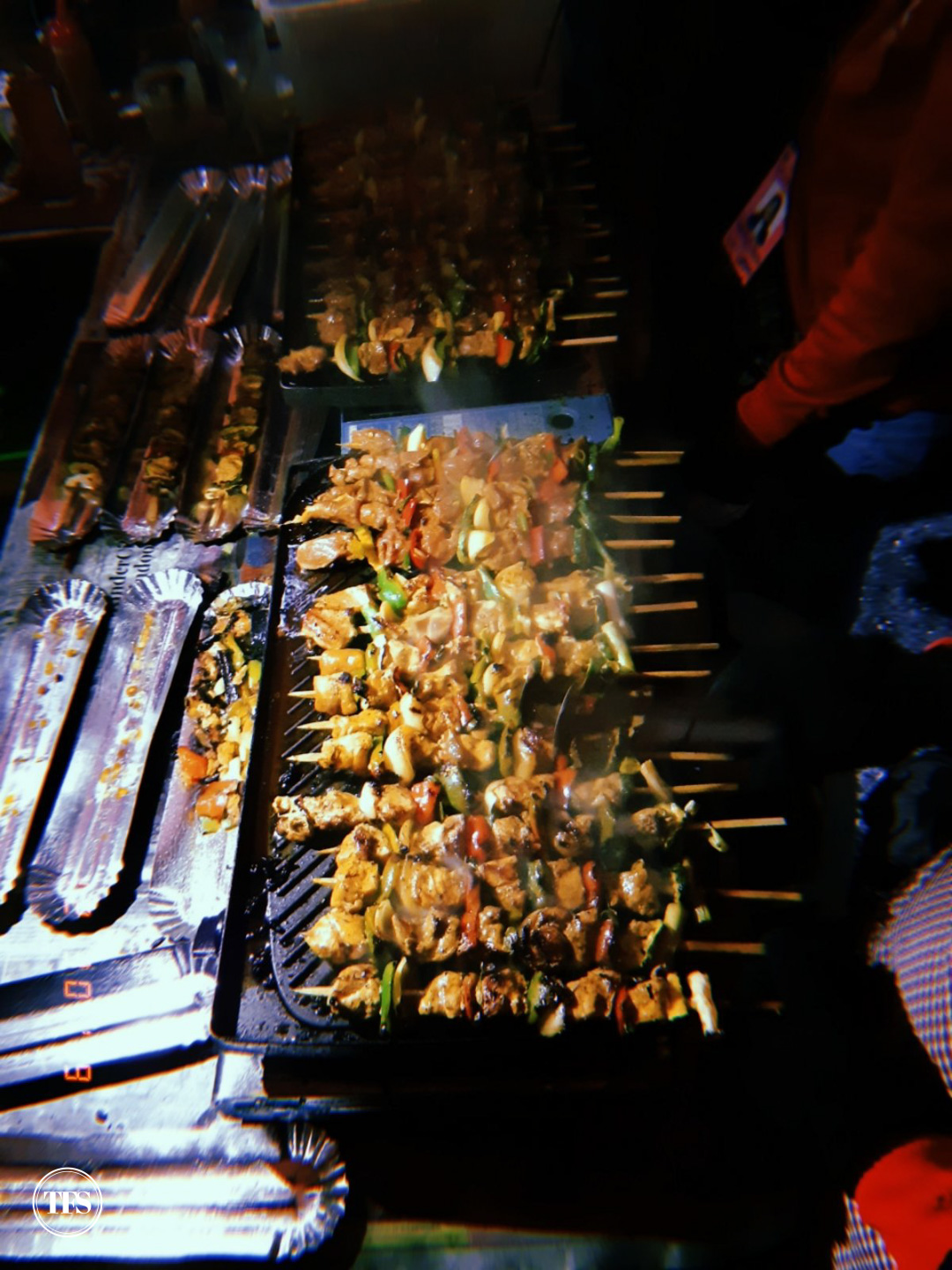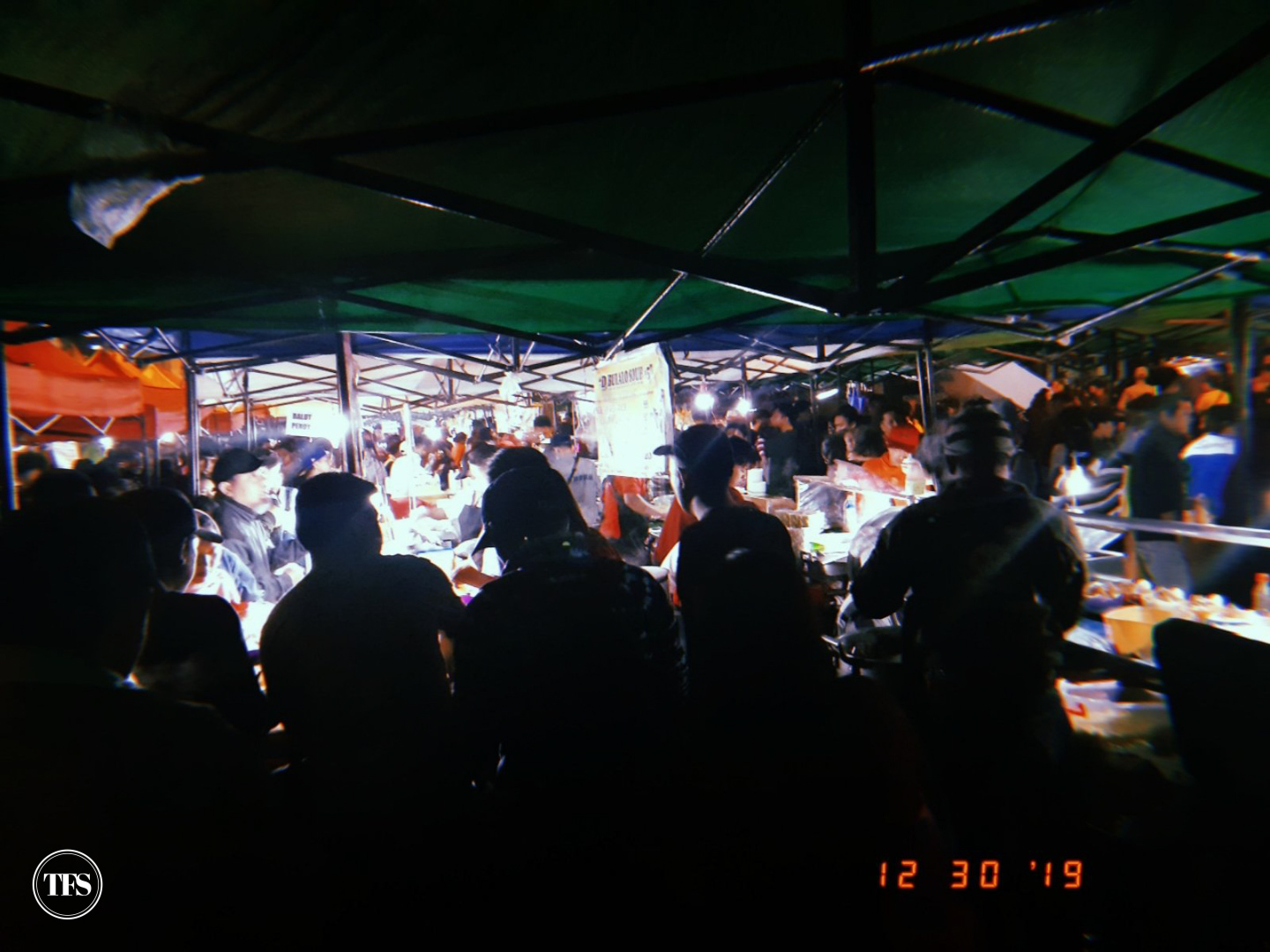 Overall, visiting Baguio Night Market is worth the trip. The vendors are well-organized and they offered a wide range of food choices which is loved by both tourists and locals. If you live in Metro Manila, you'll be amazed how cheap everything is. I haven't experienced anything like this in the Philippines! I'm glad we finally took this street-food adventure at Baguio's Night Market.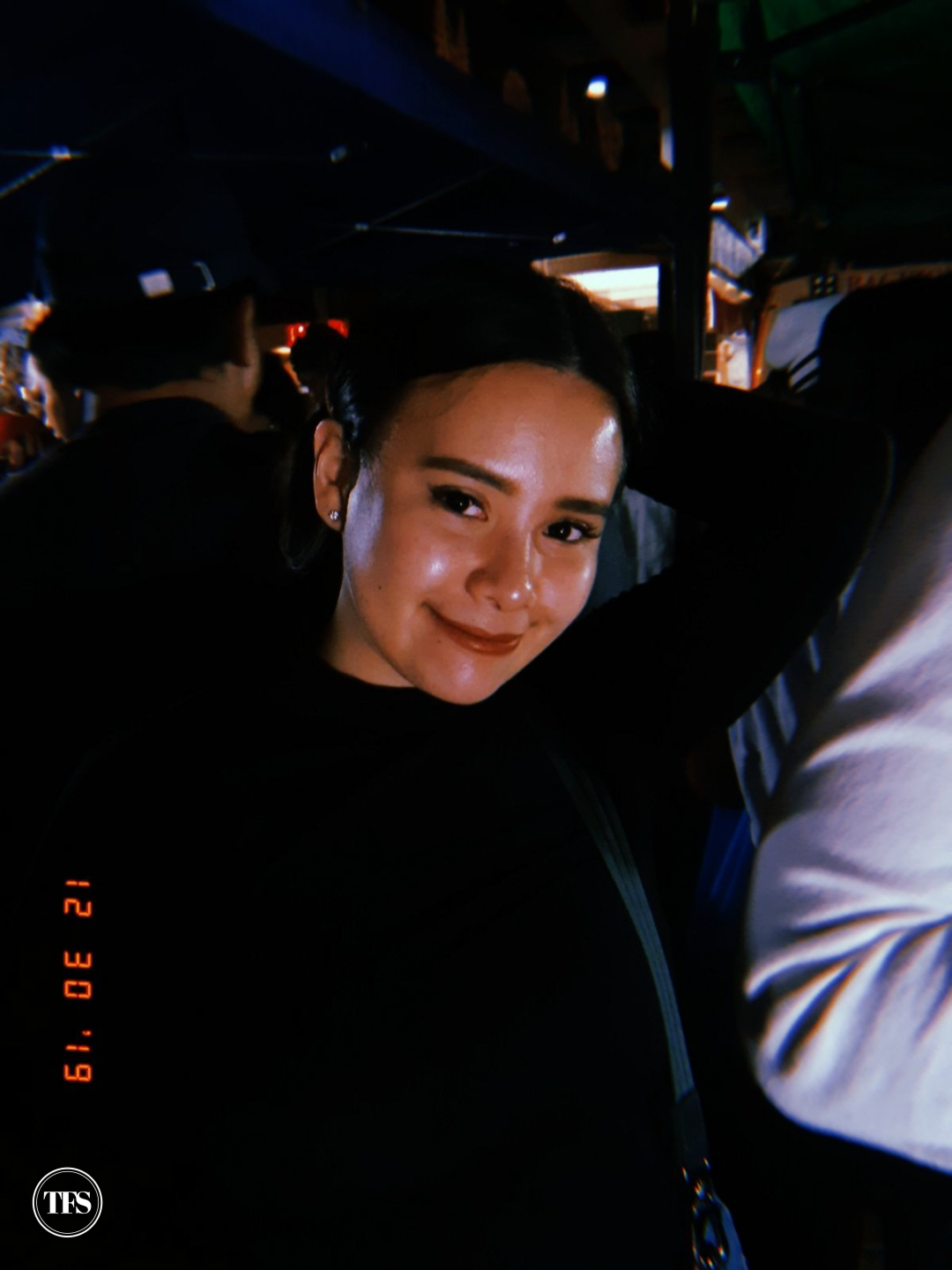 What do you think of my Food Finds at Baguio Night Market?
Share with me your thoughts! 🙂
Stay updated and Subscribe to The Food Scout for Free!
Pray, Eat and Love.
Cheers,
The Food Scout