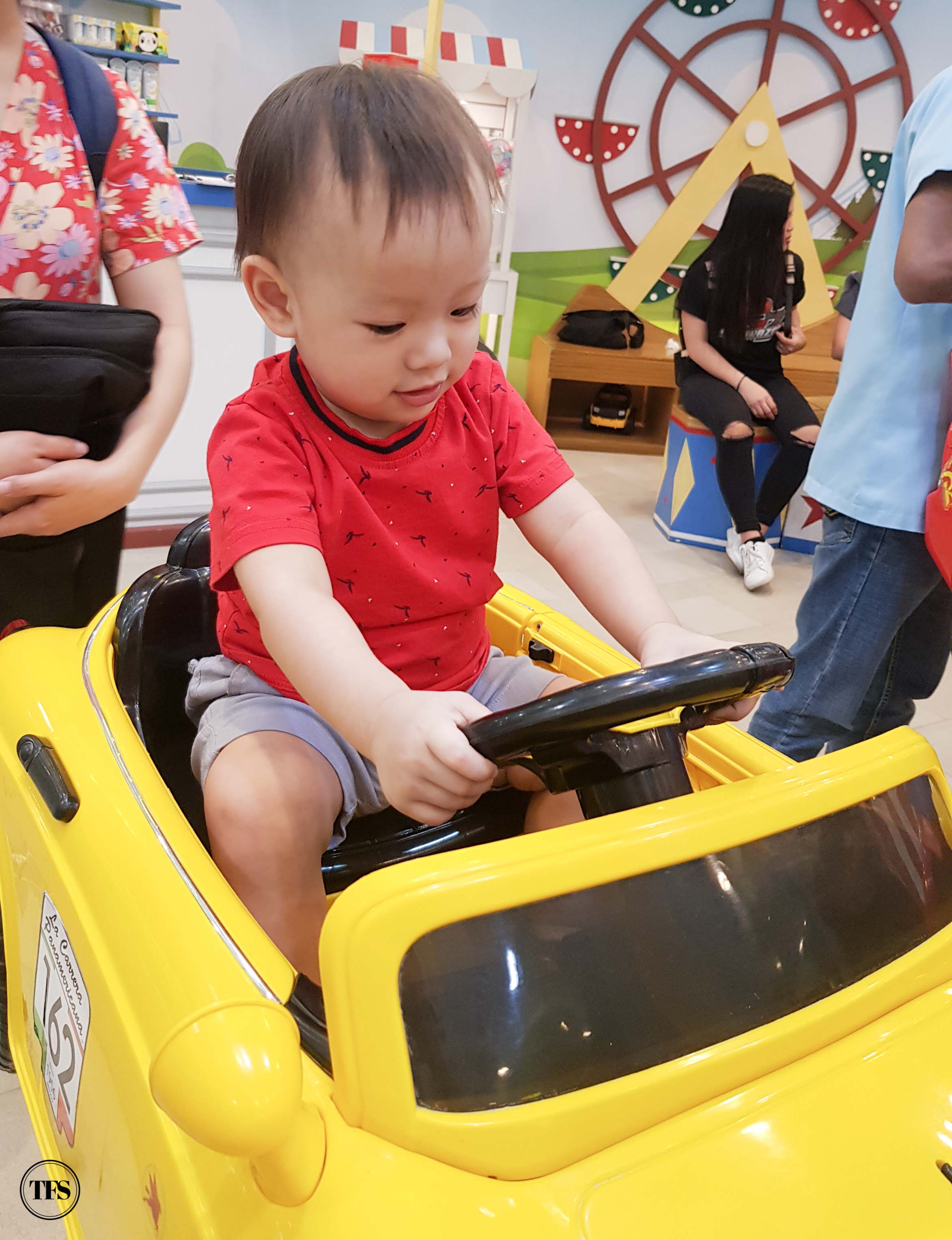 It's always moms who are excited for their baby's firsts.
Seb's very first haircut was done at home by me and his dad O. Each time I cut his hair, I struggle. It's not that easy to make your active boy stay still and steady. Haha! So after more than a year of cutting his hair at home, I gave up. Hahaha! Kidding. I thought of bringing him to Cuts 4 Tots in Podium to let him experience and for me to see how experts cut a child's hair.
Tips for your Baby's First Haircut at a Kids' Salon
Let me share with you a few tips based on our memorable first-time experience.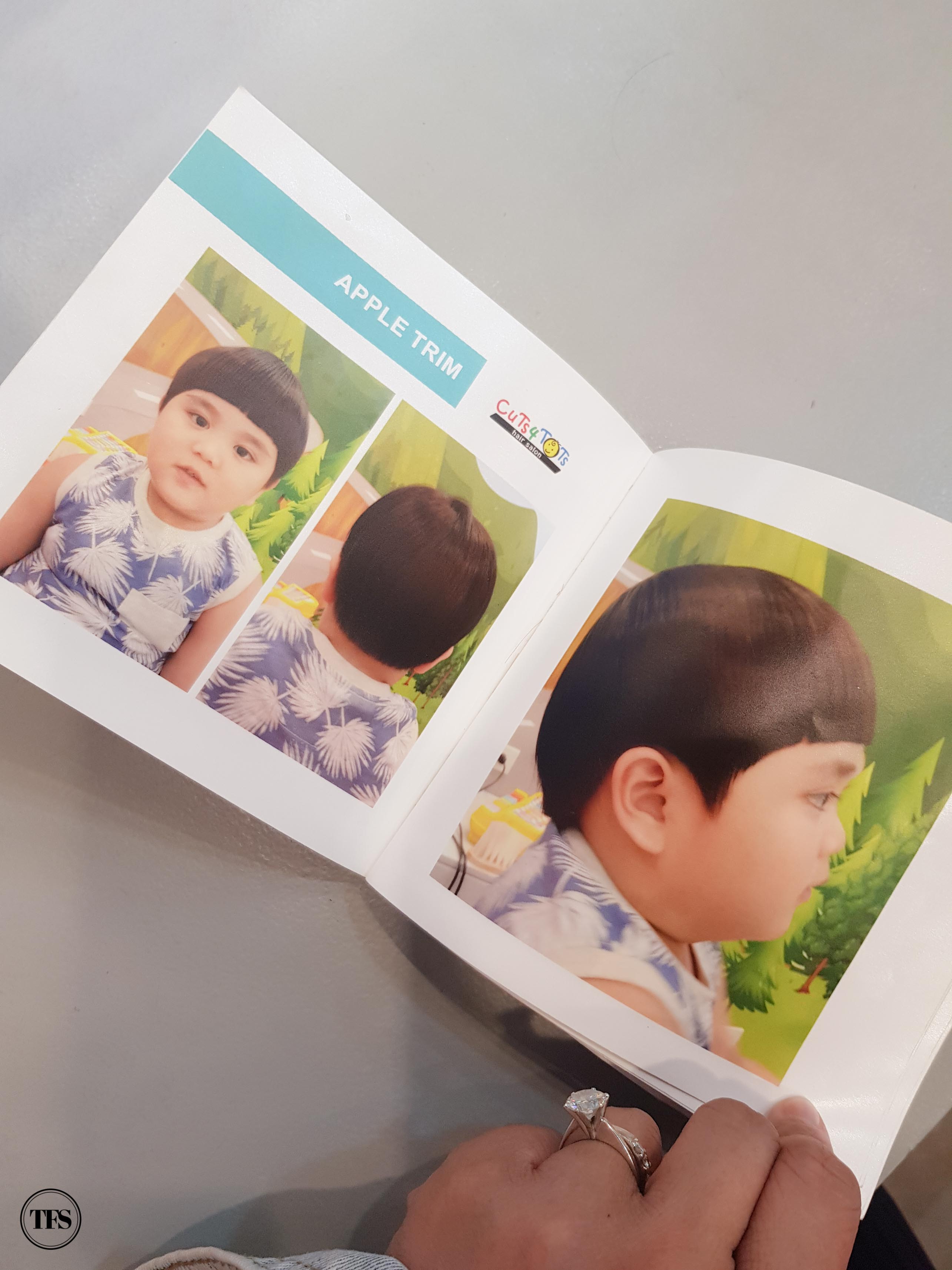 choose a style that will fit your child's hair
First step when you arrive the salon is to choose a hairstyle for your child. Cuts 4 Tots has a catalog of  hairstyles you can choose from.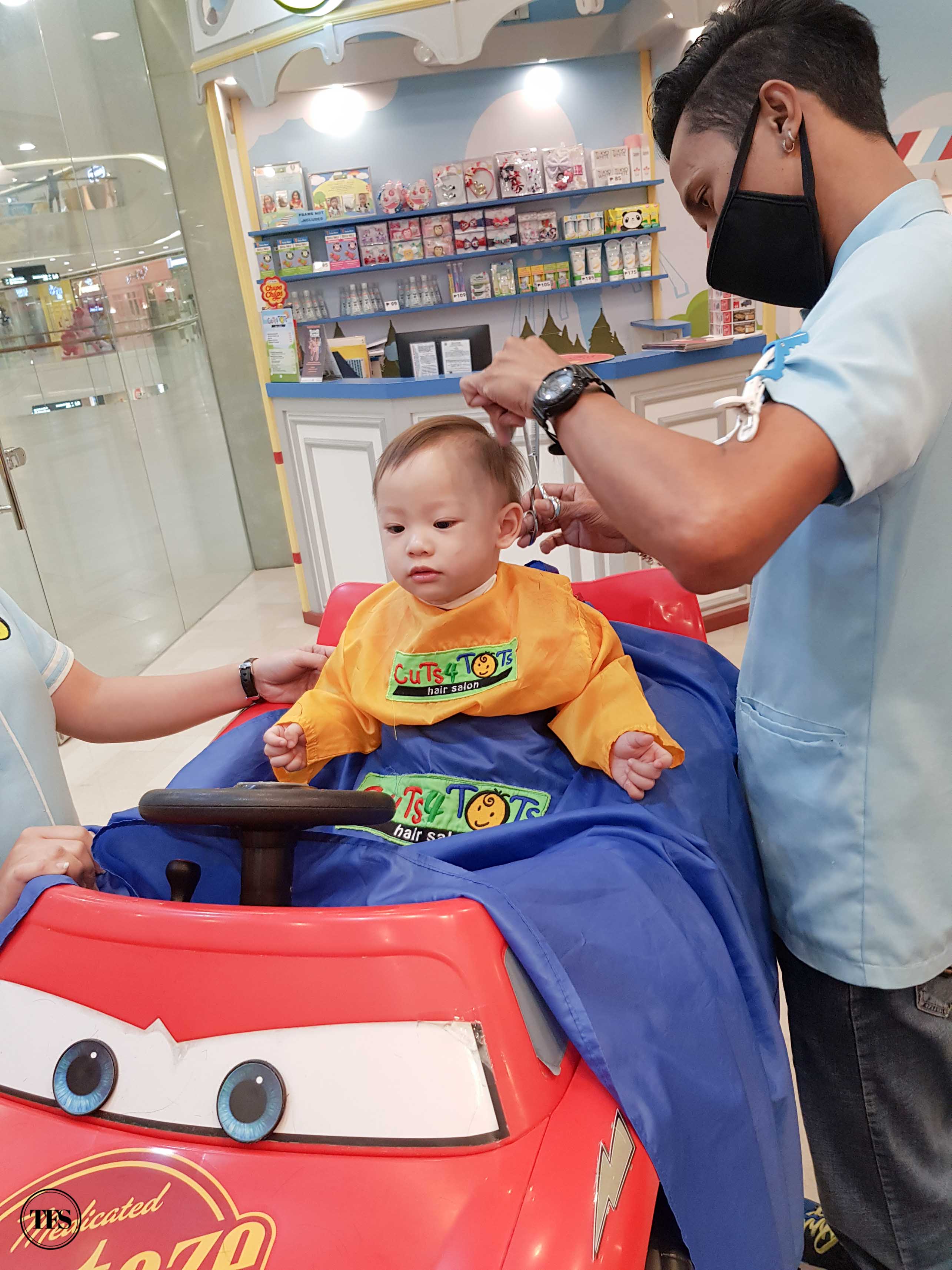 Don't be discouraged when your child won't like his/her haircut experience.
Everything inside Cuts 4 Tots is customized for kids to enjoy their haircut experience. I love the toy car seats, which Seb enjoyed the most since he loves steering wheels. The tablet and television were distractions for kids so they won't mind the barber cutting their hair.
In our experience, Seb didn't mind the barber cutting his hair. It was only when the barber used the electric razor that he panicked and started crying. He didn't like the sound and the feeling of shaving his head. He wanted to get out of the car and run away from the barber. I was worried the barber won't get his hair right with Seb running away from him. Good thing Cuts 4 Tots is used to that situation. They let me wear a hairdressing cape, asked me to sit on the chair as I hugged and held Seb to keep still.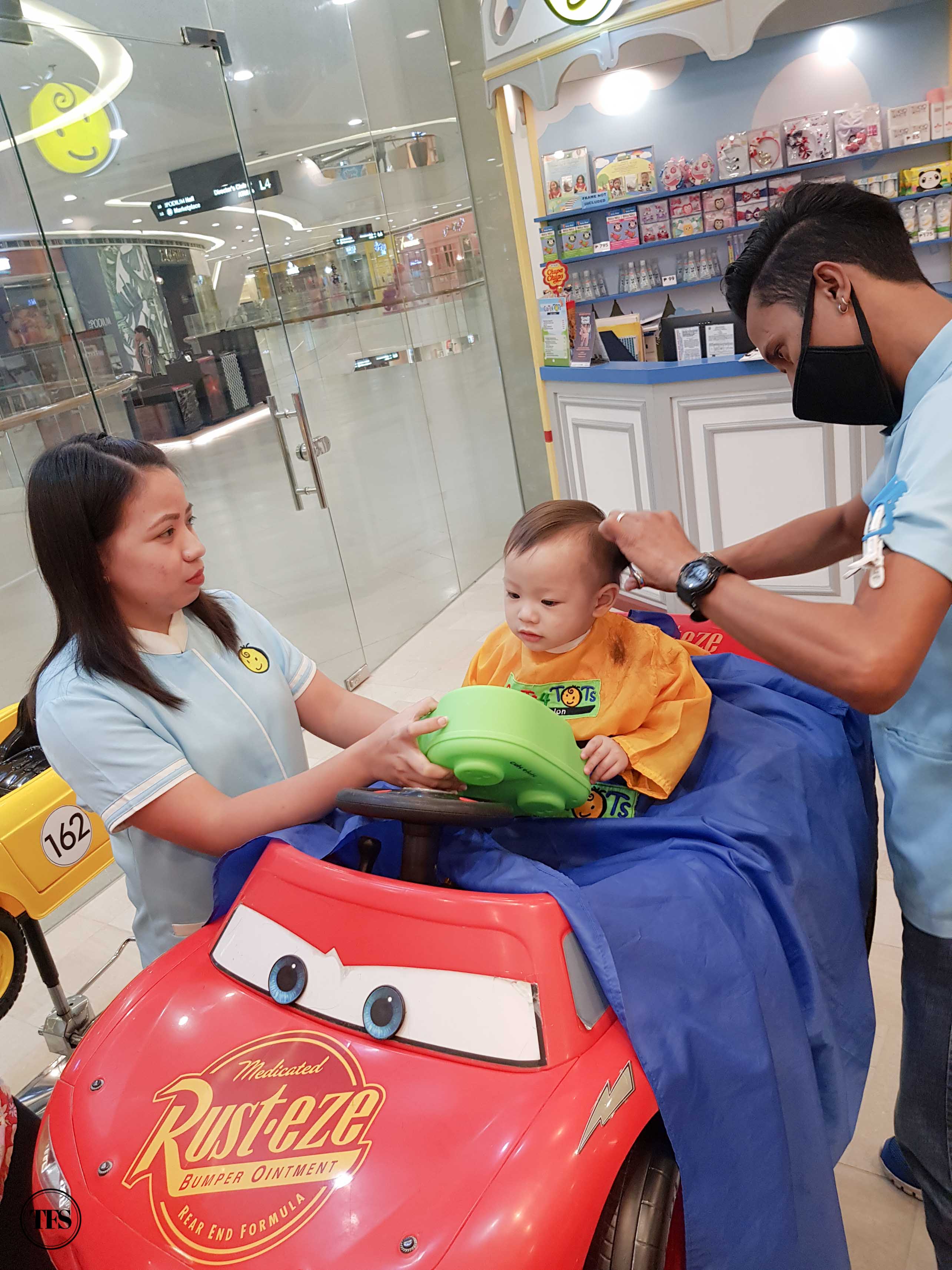 Bring him to a trusted kids' hair salon
It was a great decision to take Seb to Cuts 4 Tots in Podium. They know exactly how to handle different types of kids just get the job done. Despite the crying and running because of the electric razor, the barber was still able to cut his hair properly. I was so impressed!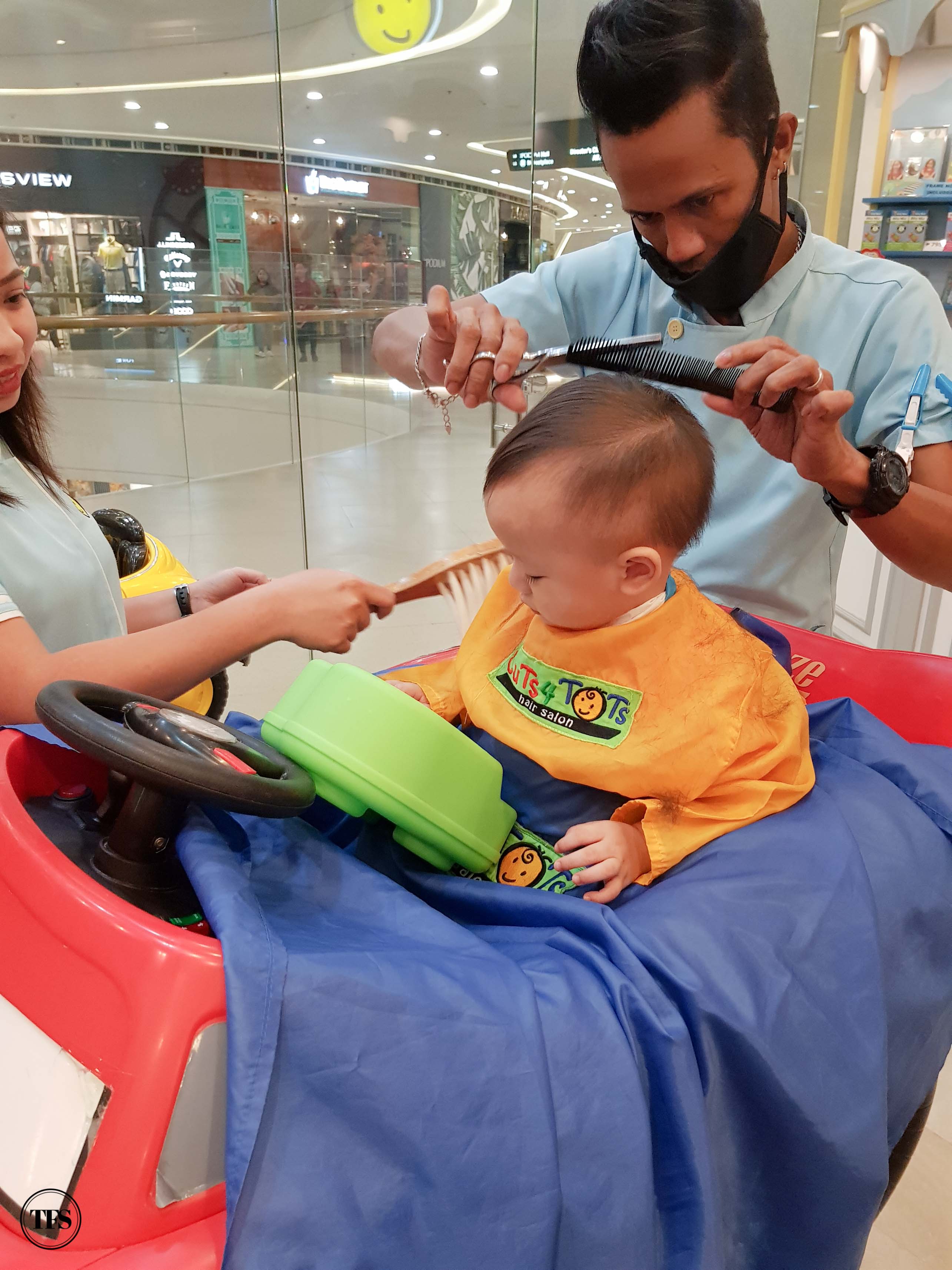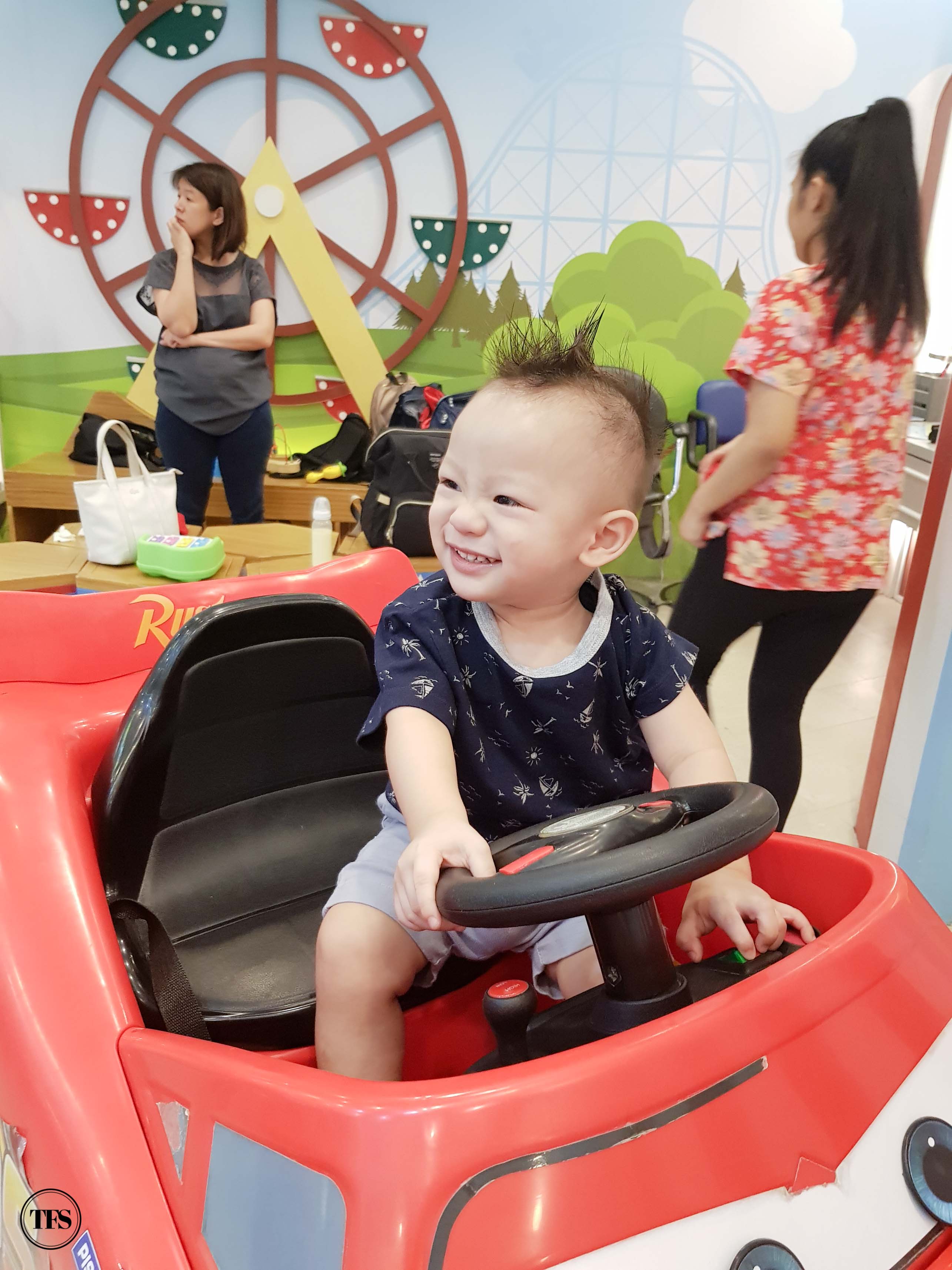 First haircut experience at a kids' salon is a success!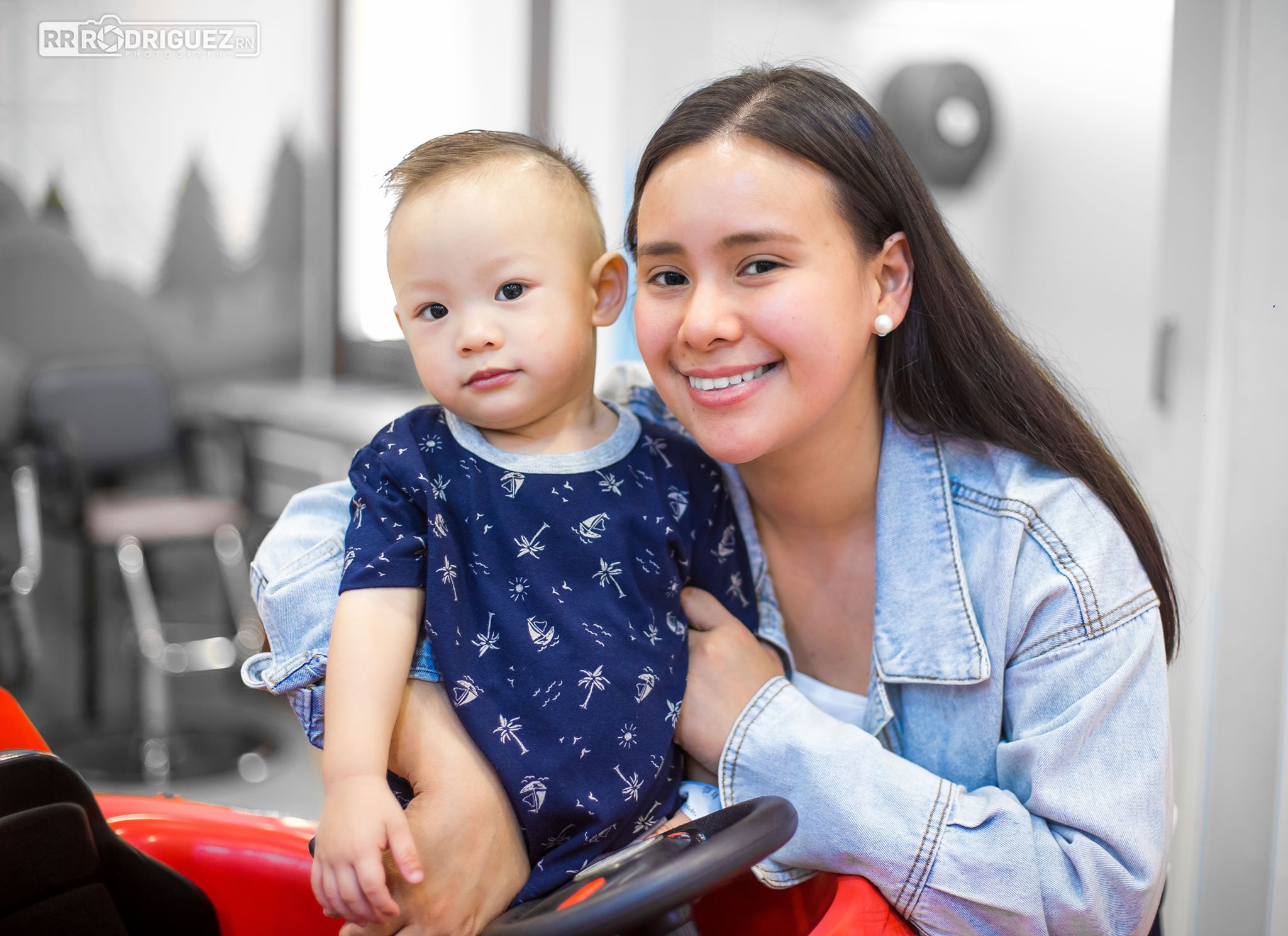 What do you think of Seb's first haircut experience at Cuts 4 Tots?
Share with me your thoughts! 🙂
Stay updated and Subscribe to The Food Scout for Free!
Pray, Eat and Love.
Cheers,
The Food Scout