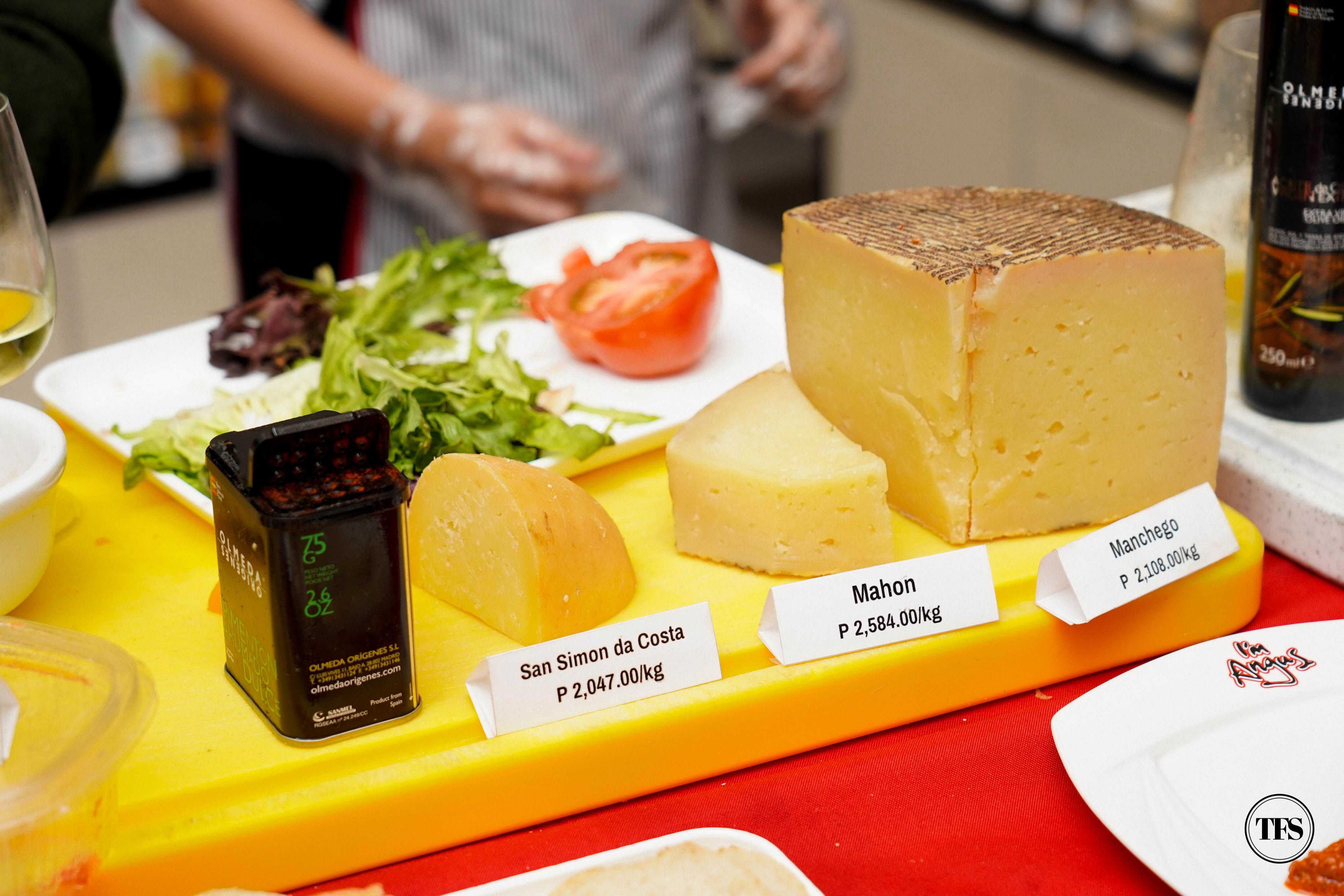 When I think of gatherings over tapas and wine, my top of mind source for everything I need is Santis Delicatessen. A variety of cheeses to choose from, tapas selections and a number of high quality wines are all under one roof. Given how precious time is, I don't have enough time to scout elsewhere and shop from different places. I'm good to fill my basket in Santis alone.
Last week, Santis hosted an event called A Taste of Spain, a series of in-house food tastings at different branches featuring Olmeda Origenes products. With a few Santis branches nearby, I didn't want to miss out on one scheduled at Capitol Commons branch.
 A Taste of Spain at Santis
Olmeda Origenes is a genuine Spanish brand, which has inherited the natural and artisan flavours of Spanish food tradition. At the event, I had the privilege to meet Jesus Pelaez, owner and brand ambassador of Olmeda Origenes. Jesus visited select Santis branches for a food tasting of recipes he created using his homegrown products. It was an event open to everyone – to all customers of Santis.
I personally enjoyed watching him create easy Spanish tapas recipes that taste so fresh and authentic. For mommas who don't know how to cook, serving tapas using Olmeda Origenes is actually ideal. Jesus showed us that in less than 5 minutes, you can whip up something quick, simple yet flavorful.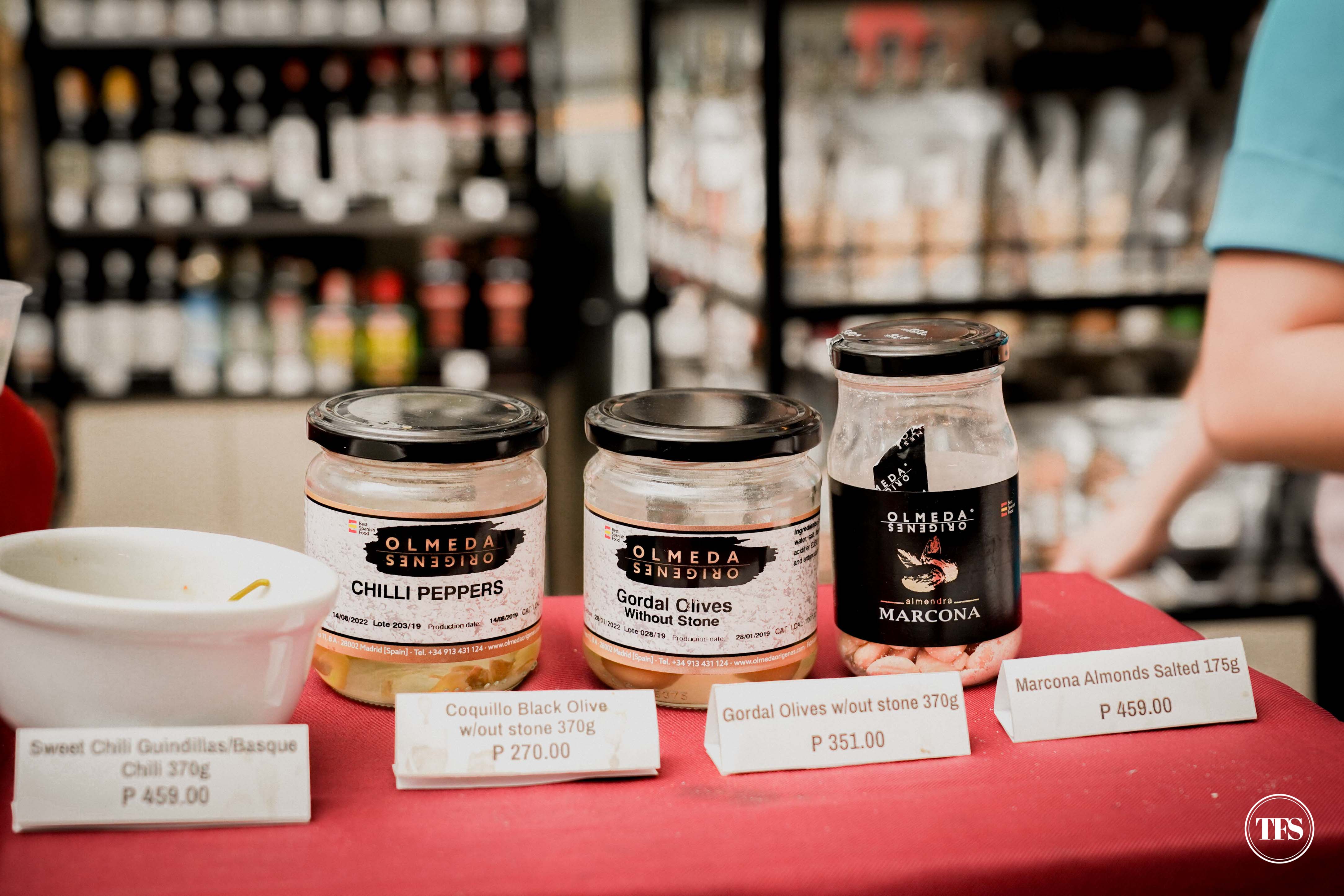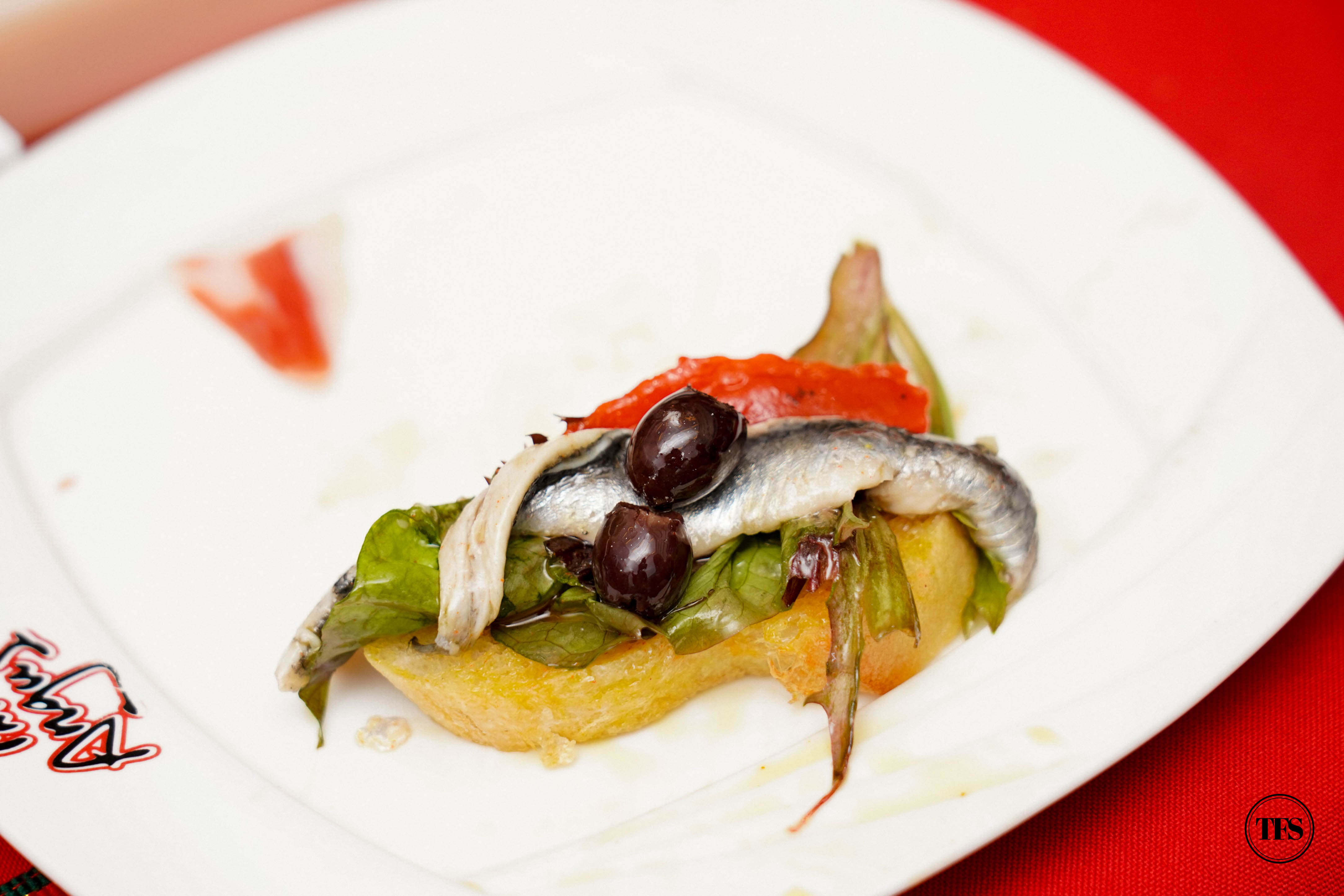 This White Anchovies tapas, seasoned in vinegar and olive oil, is an example of how easy it is to create quick yet flavorful tapas. In every bite, the distinct fresh Spanish flavors are splashing all around my taste-buds.  Just get everything you need from Santis and you won't waste a single minute of your precious time.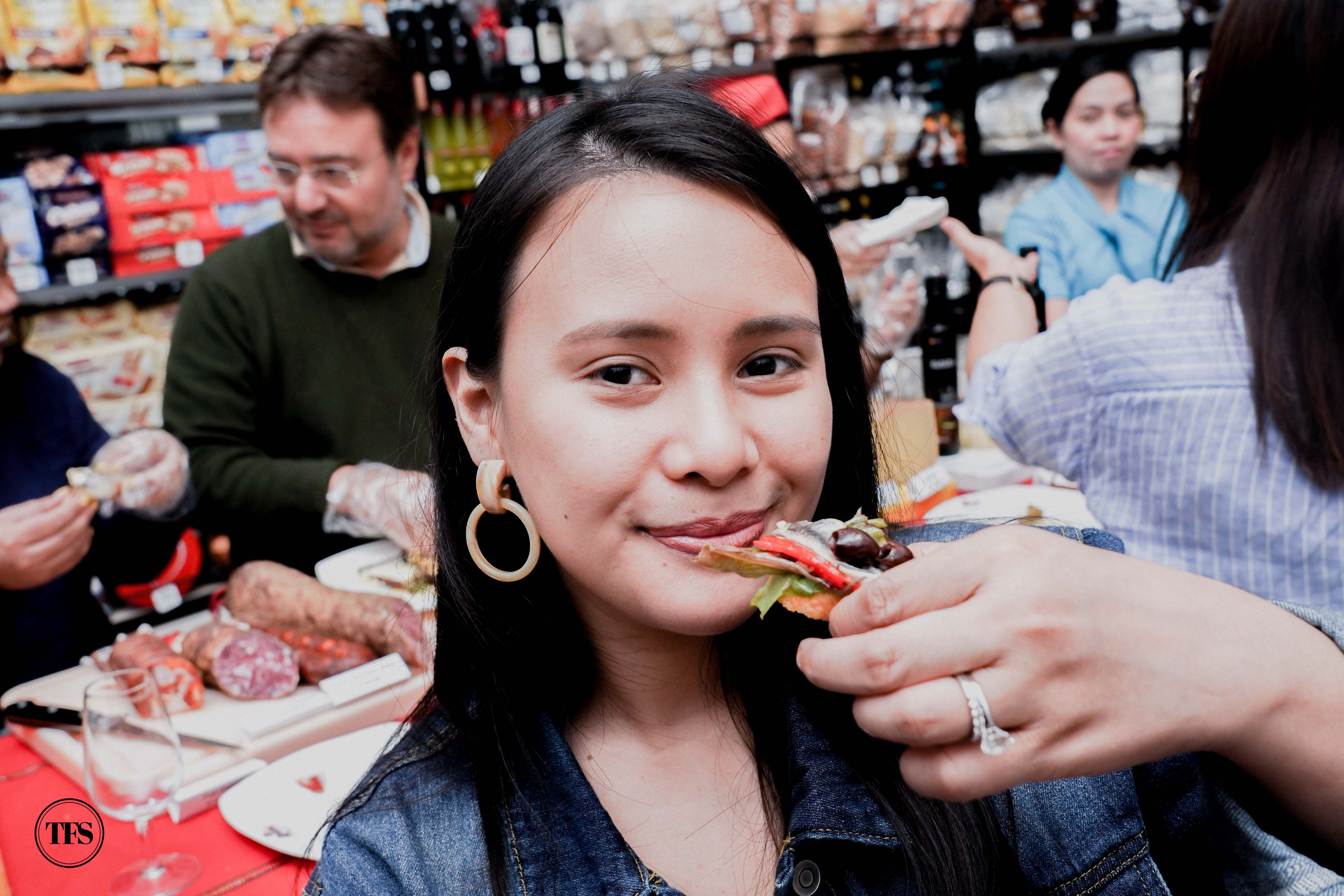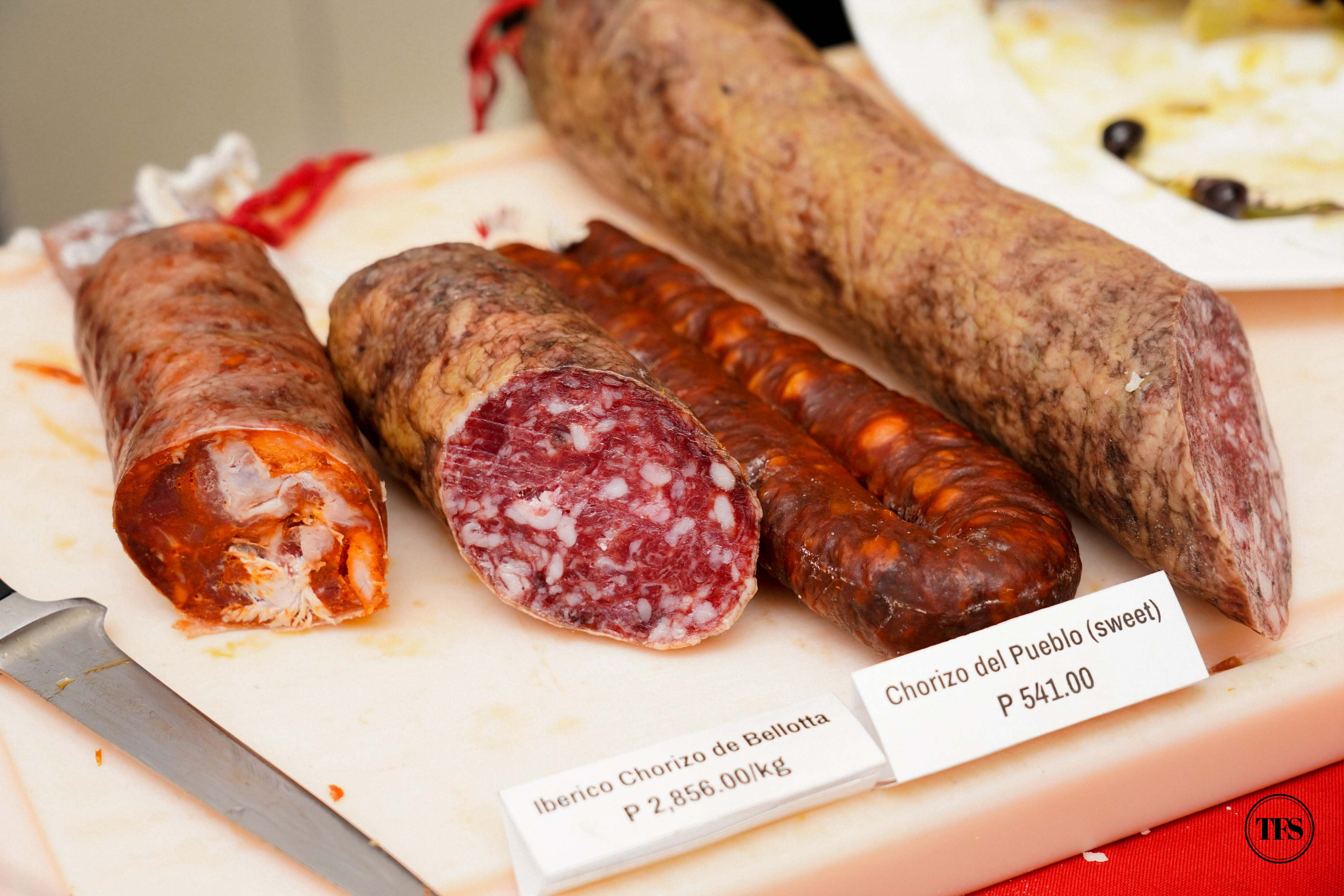 One of my favorites from the food tasting event is slices of Iberico Chorizo de Bellota. I can munch on these all night! Add in some slices of Jamon Serrano and a glass of wine, I'm already one giddy mommy! Hahaha!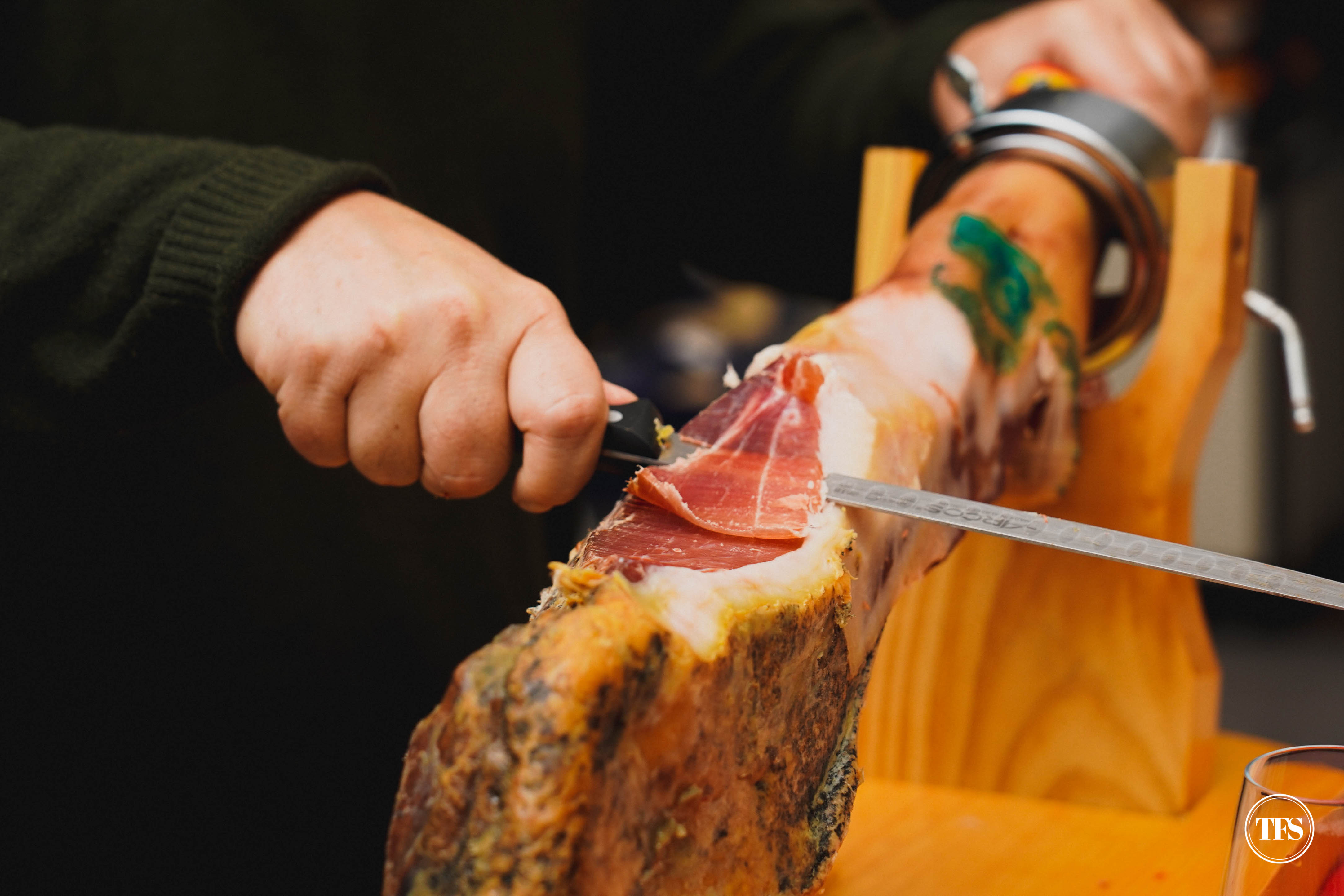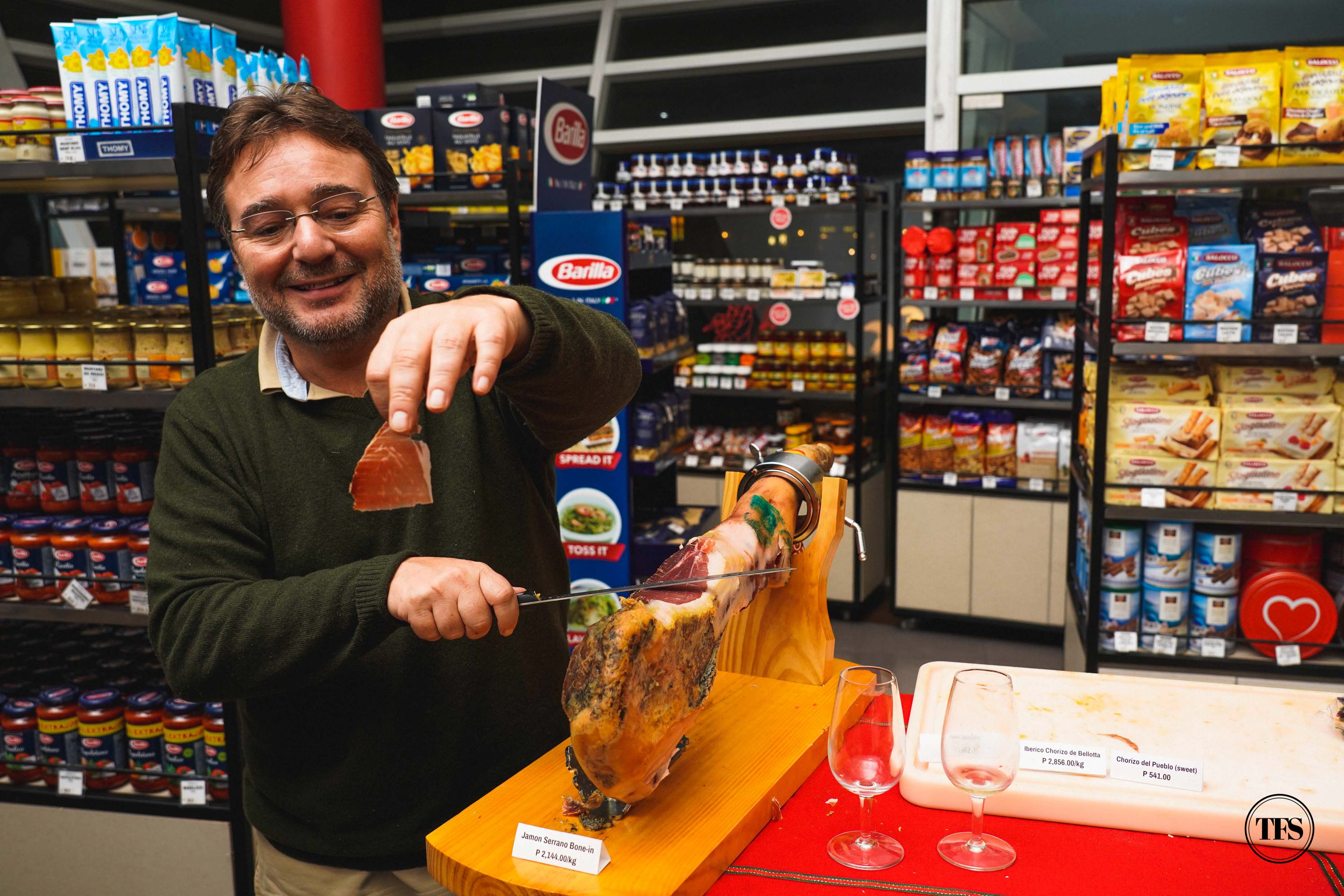 Jesus was too polite to accommodate every request we ask him. Well, my favorite line that night was, "Can I have a taste of that please?" What are food tastings for, right? You gotta taste everything your eyes can see! Hahaha!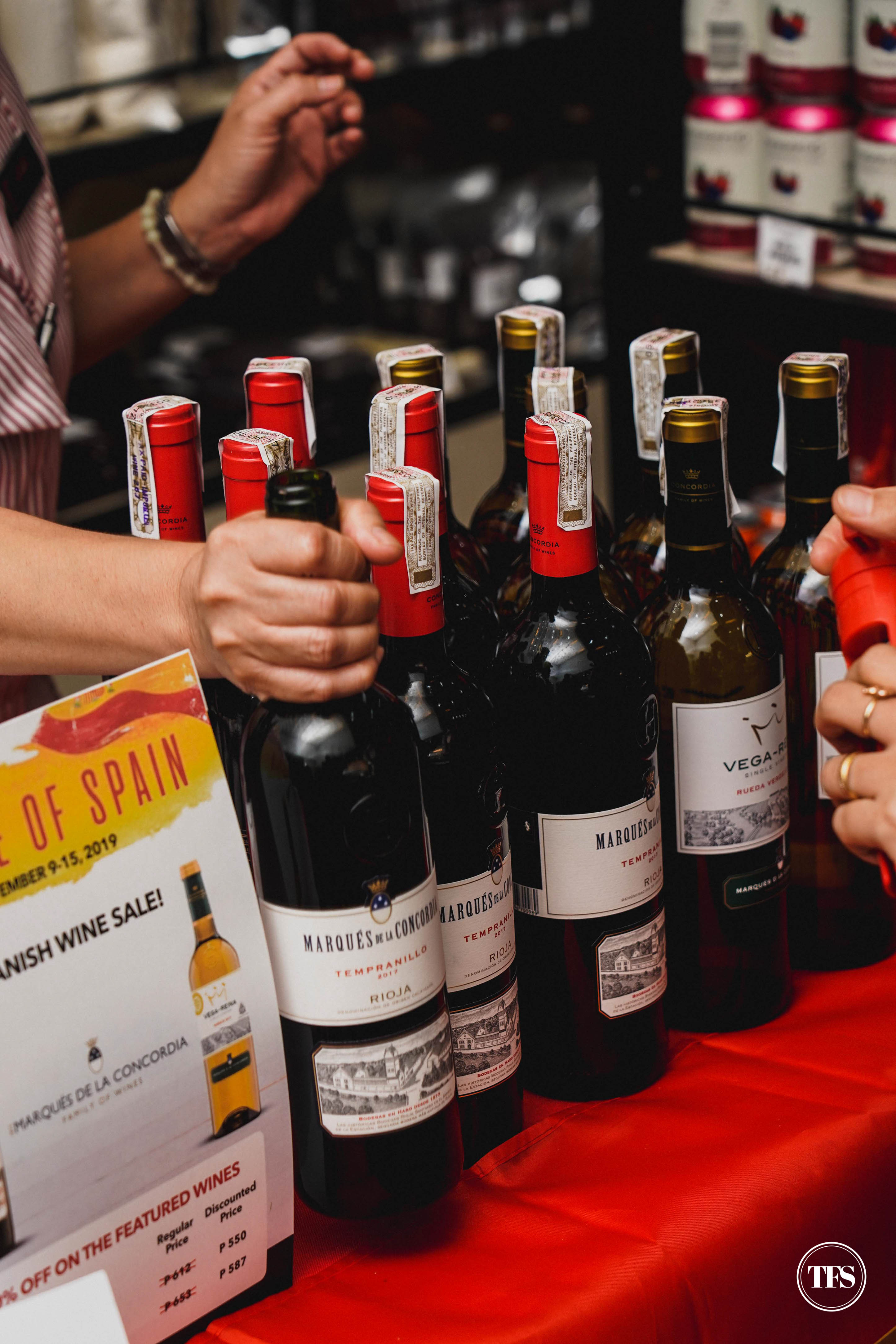 When you see unlimited wine right in front of you, how can you resist? Haha!
(At least) One glass of wine for this momma please? 🙂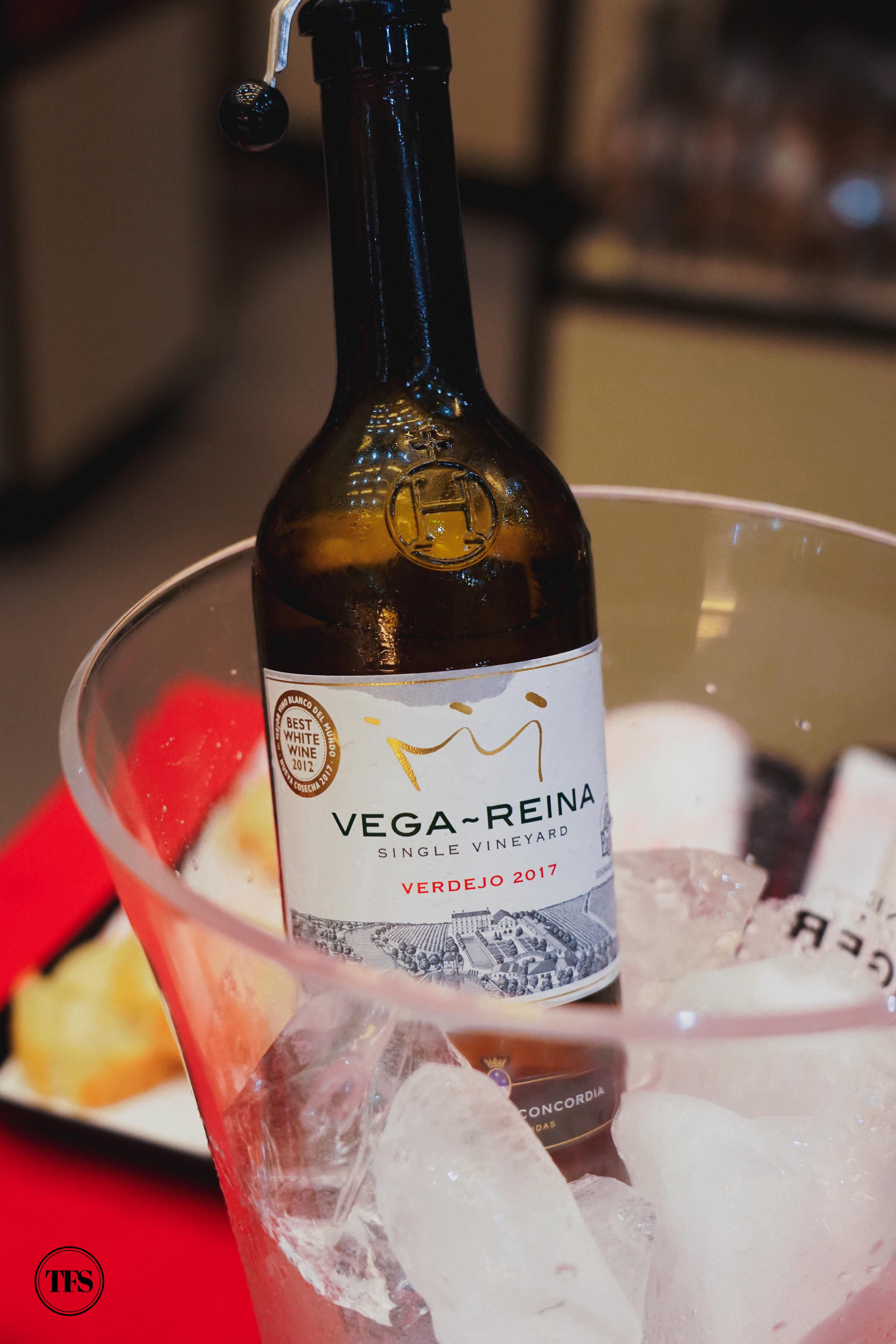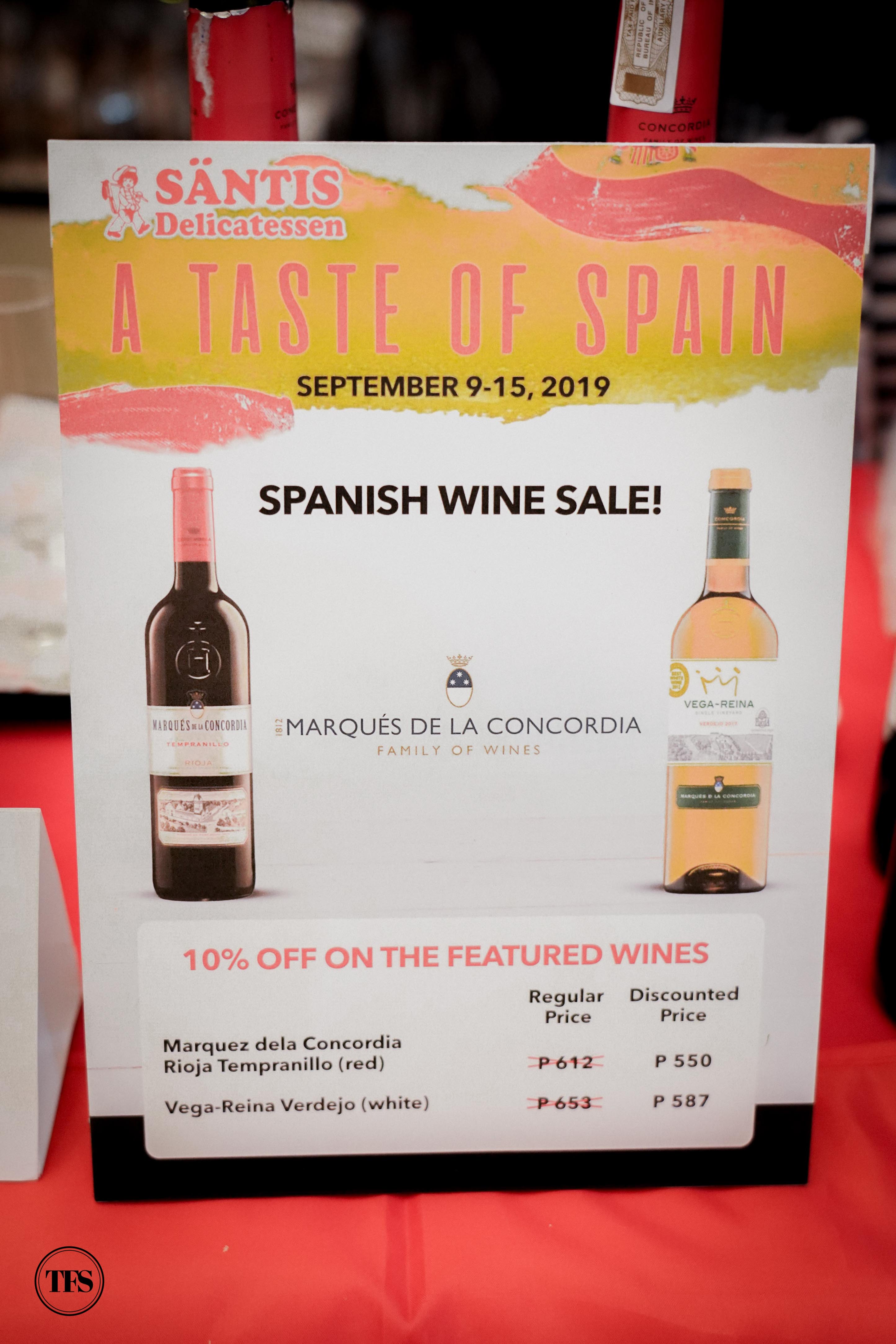 Bottles of Spanish wines were discounted that time!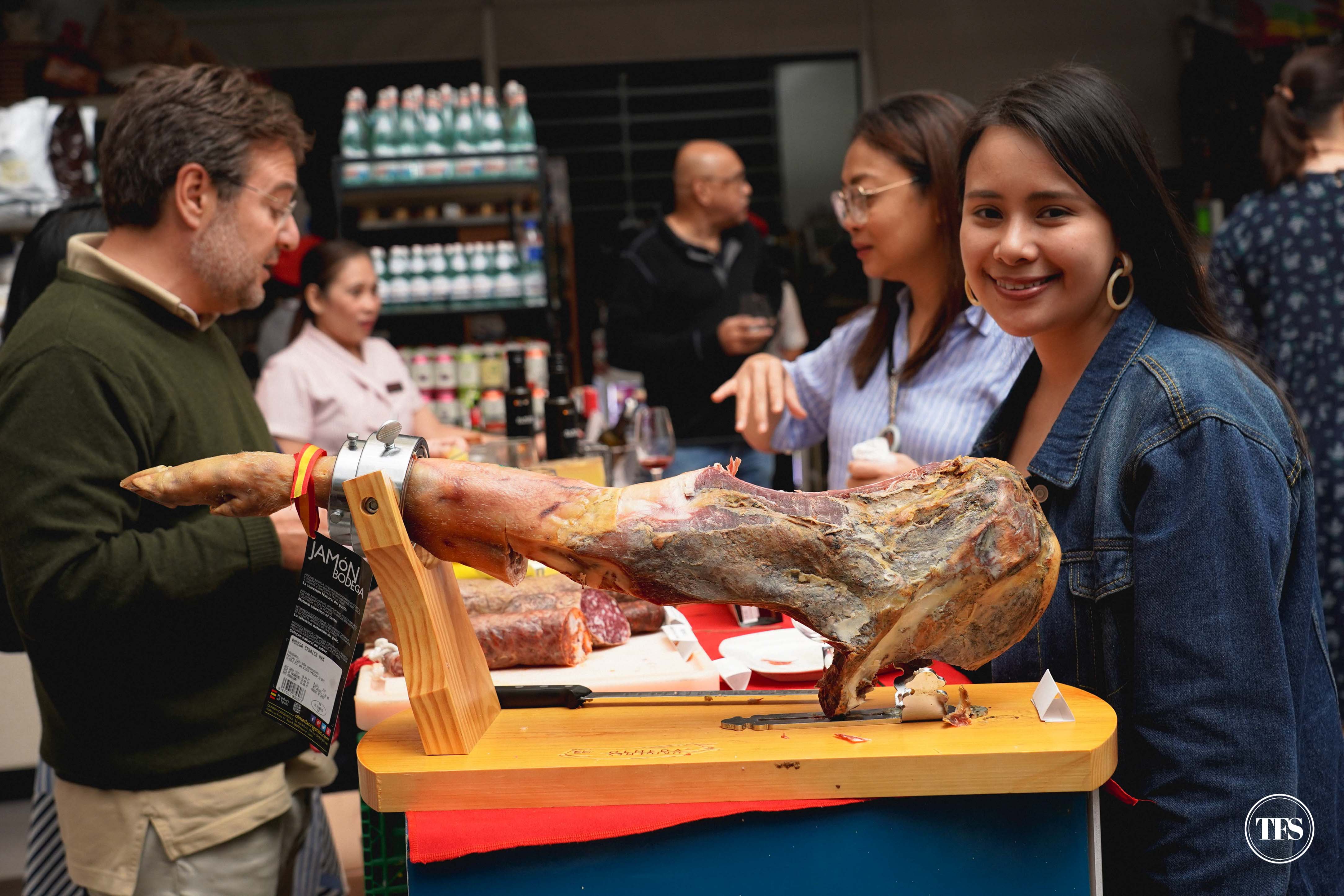 As you can see, I didn't want to stay away from this Jamon Serrano. Lol!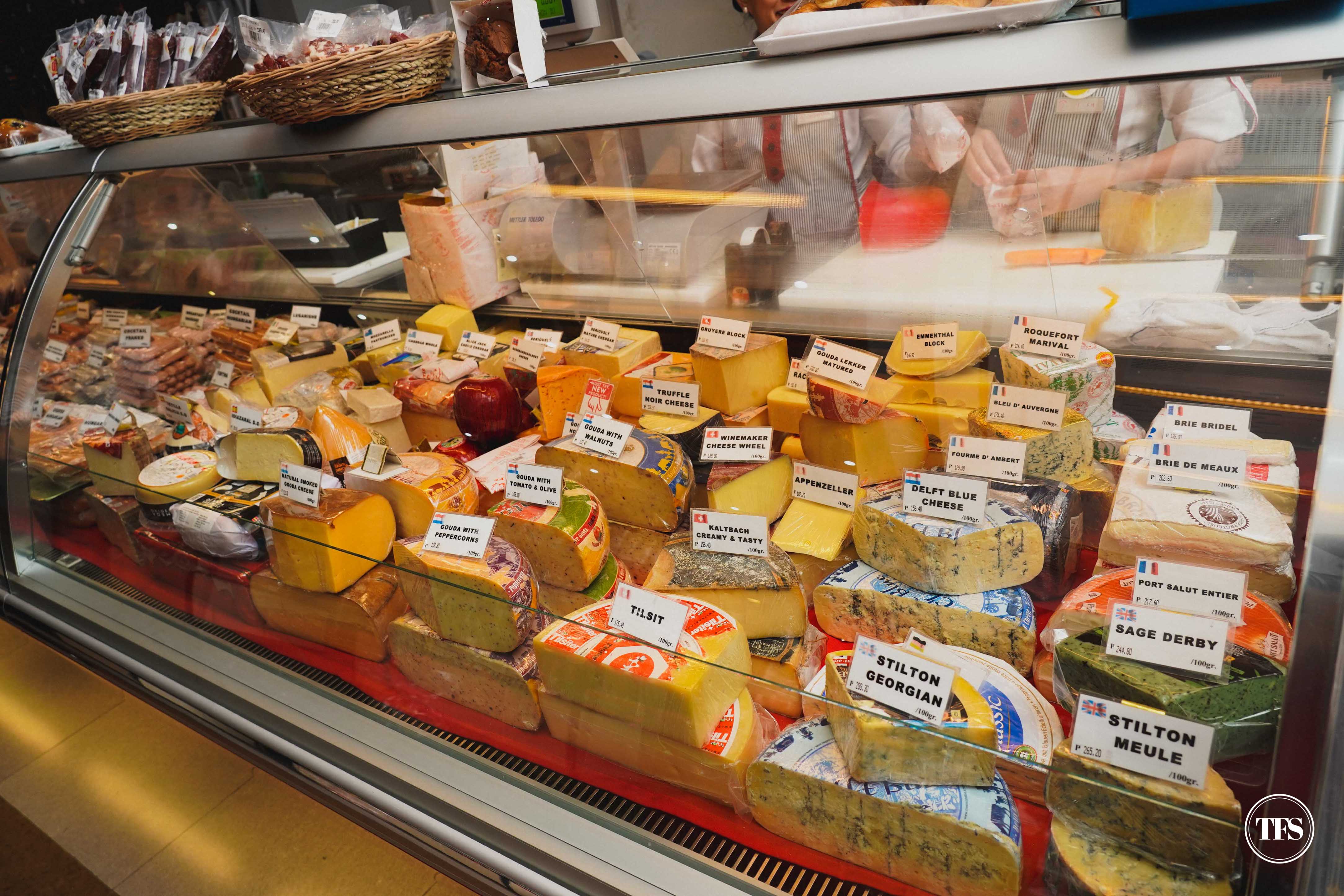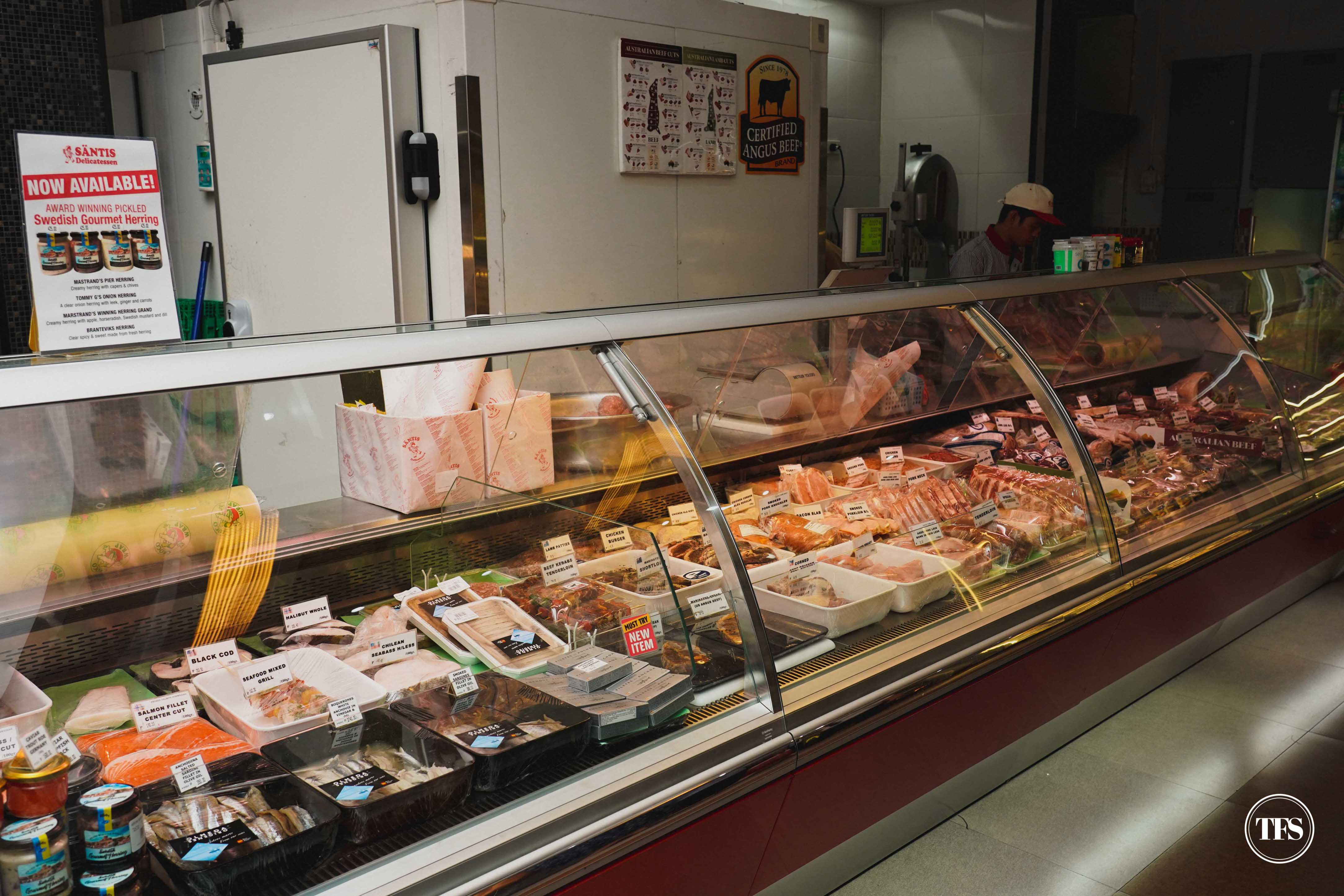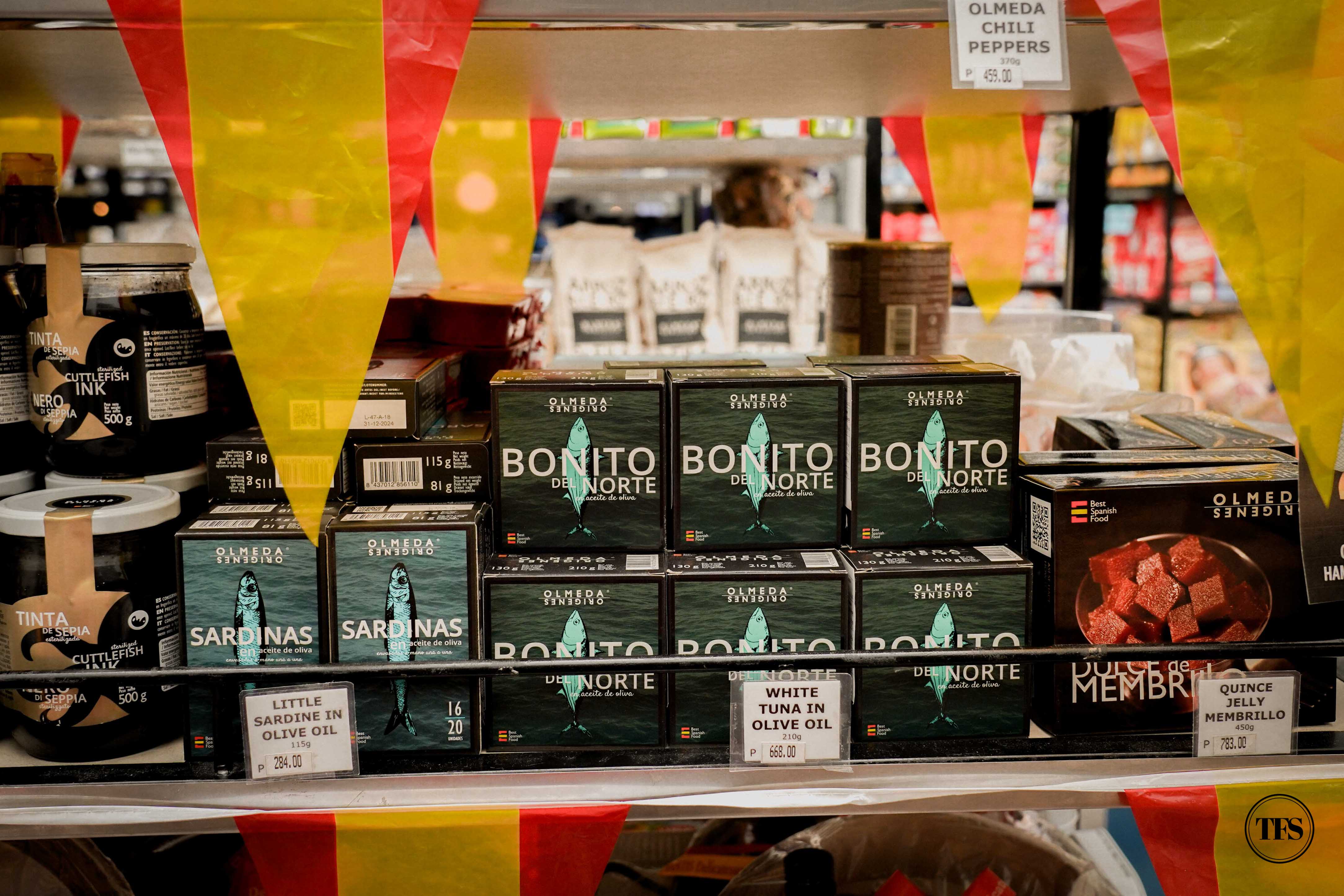 There is a wide variety of products under the brand Olmeda Origenes. From cold products like cured hams, cooked and cold meats, artisan cheeses and fish, to non-refrigerated products like seasoning & spices, bread & nuts, canned fish & vegetables, and many more, Olmeda Origenes makes authentic and high quality Spanish food more accessible for us.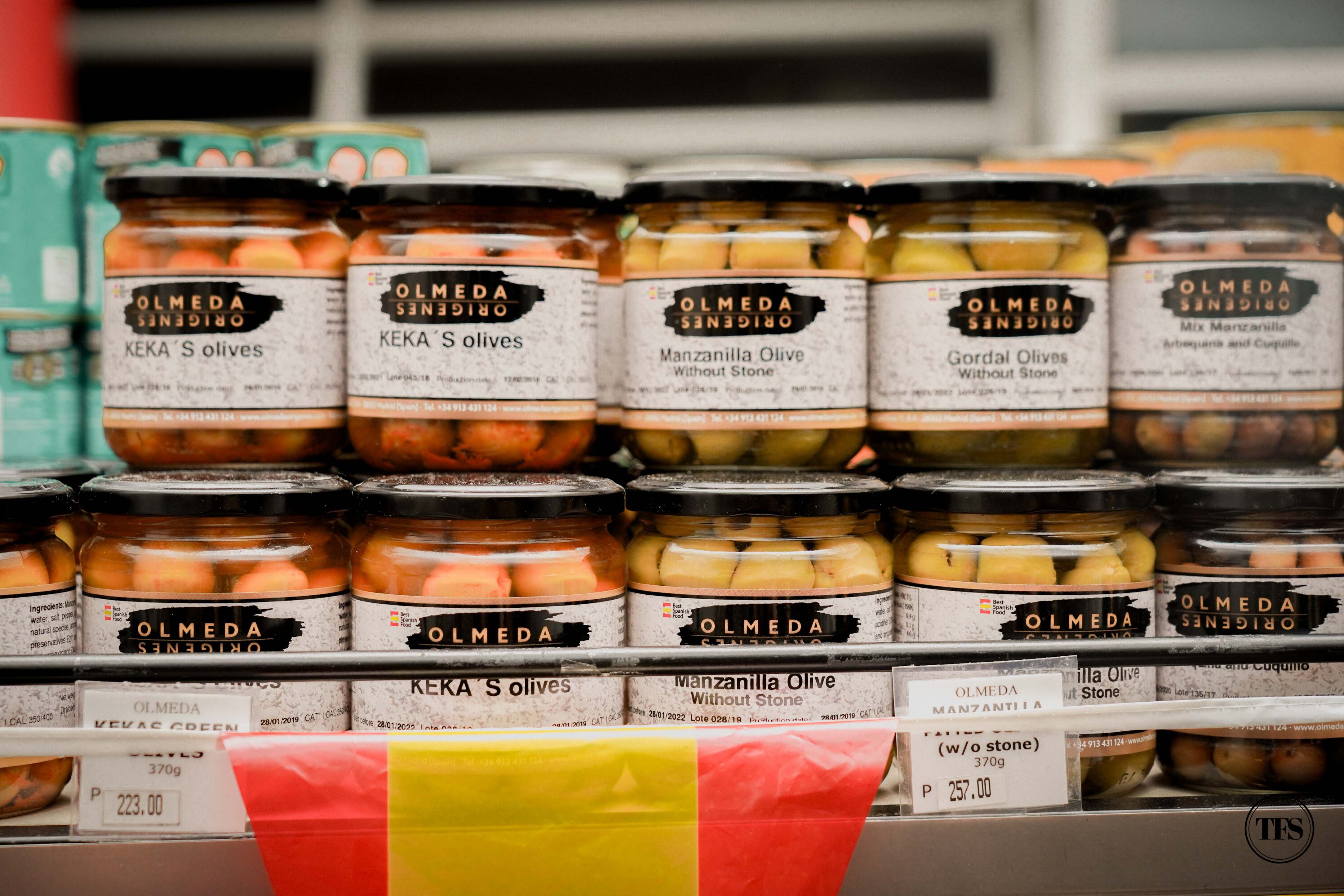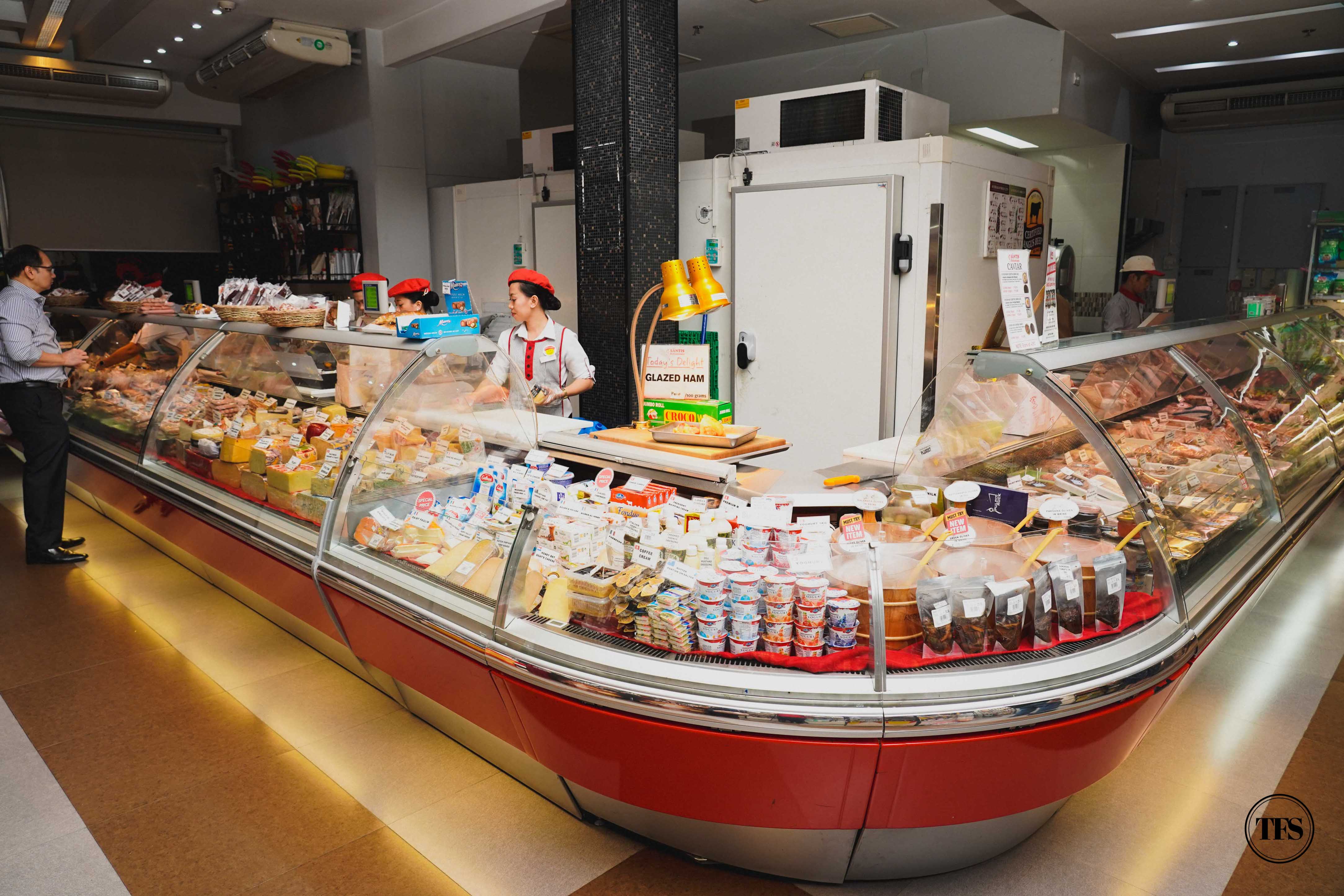 All of these Olmeda Origenes products are available at all Santis Delicatessen branches.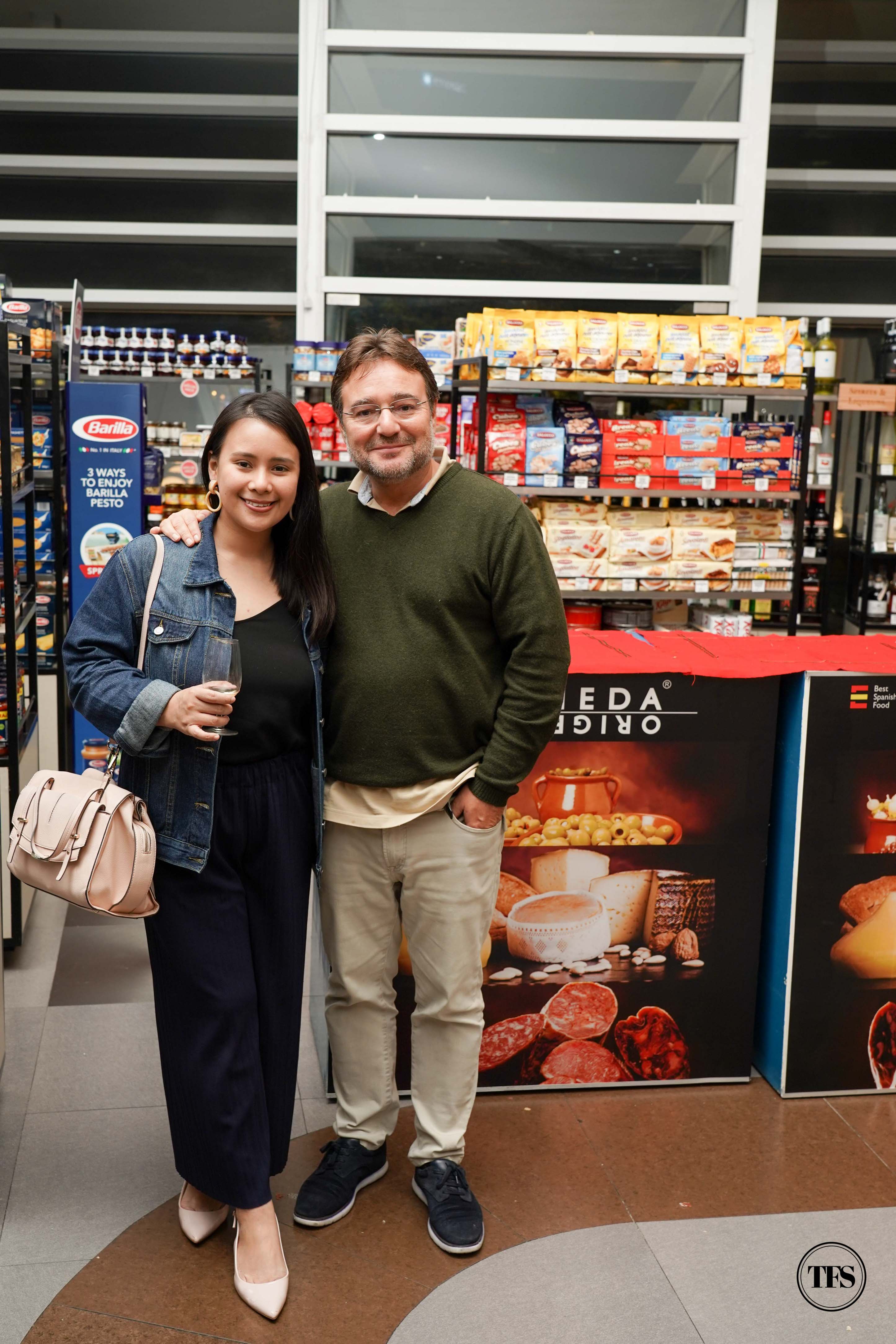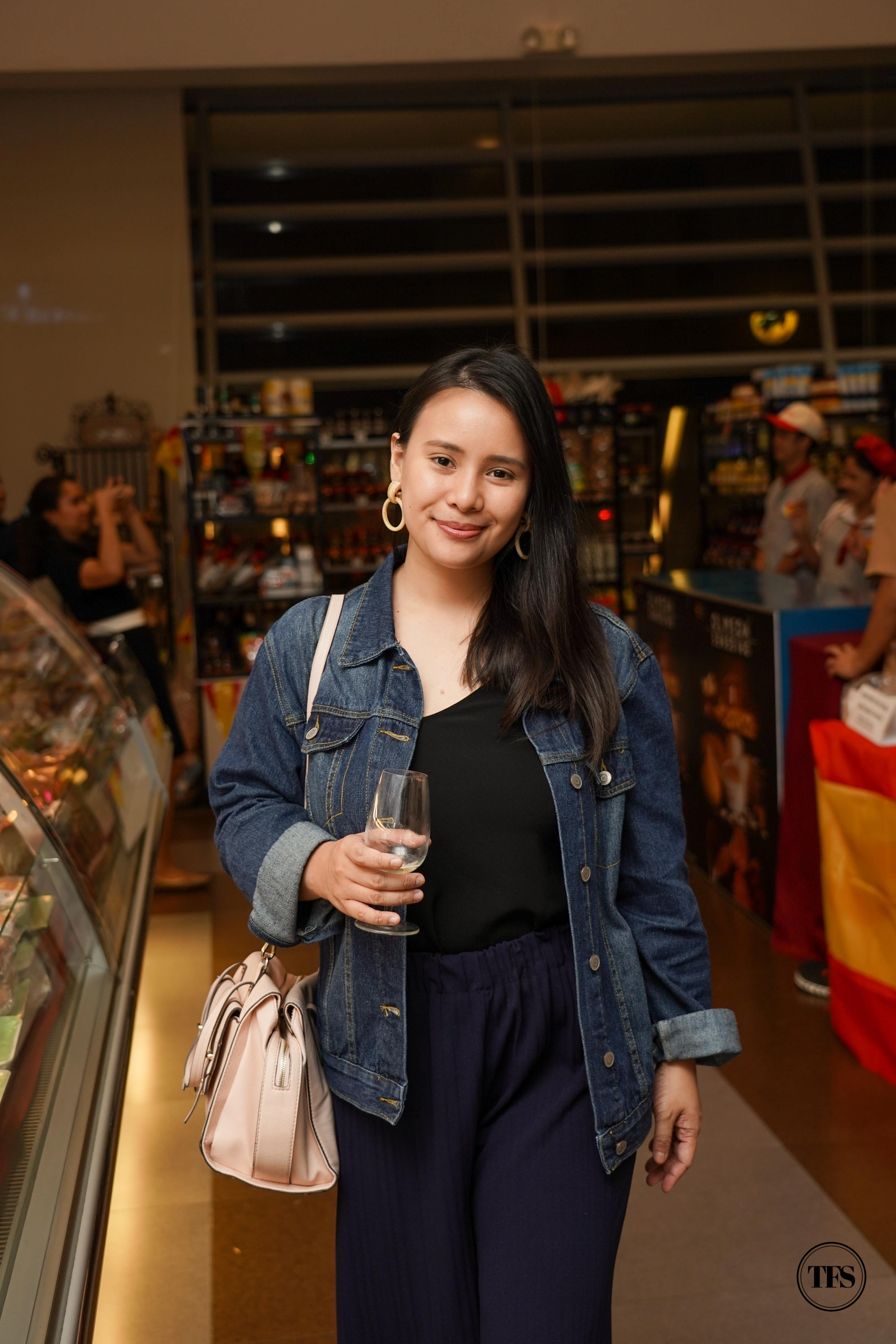 What do you think of Olmeda Origenes products at Santis Delicatessen?
Share with me your thoughts! 🙂
Stay updated and Subscribe to The Food Scout for Free!
Pray, Eat and Love.
Cheers,
The Food Scout
---
Facebook: https://www.facebook.com/SantisDelicatessen/