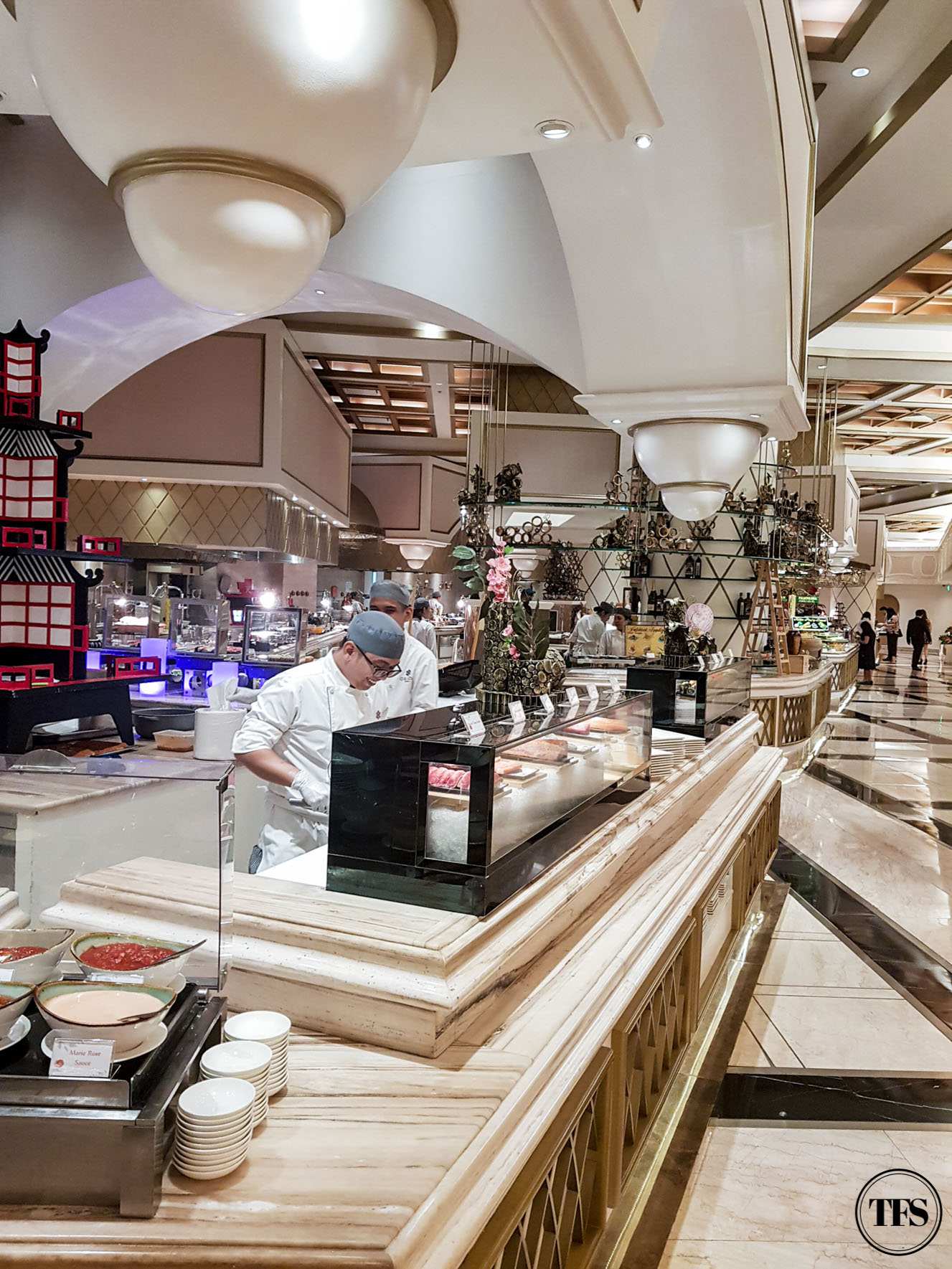 Here I am, finding time to write my thoughts about our last Valentine's Date while little Seb is sleeping. Haha! It's true that when you become a mom, everything will change, whether you like it or not. In my case, I'm loving every moment of it. Except for the fact that date nights are so different now compared to before. We still make time for date nights, at least once a week, but I won't deny I think of Seb sometimes while we're out. Maybe because Seb is still a baby, I couldn't give my 100% attention to O. Moms, can you relate? Haha!
So last February 15, we celebrated our 6th year as a couple – our boyfriend-girlfriend anniversary at Medley Buffet, Okada Manila. Hence, that was also our Valentine's date, two in one.
Medley Buffet
We had the privilege to be invited by Okada to try one of their restaurants, Medley Buffet.
"The all-day dining restaurant features an innovative open kitchen design showcasing seasoned Filipino Chef Guillermo Aspera and his brigade of expert chefs in action as they create culinary masterpieces using only the freshest and finest ingredients in front of diners."
There are seven buffet stations that highlight staples and specialties from around the world. We started with a spread of healthy salads, cheese, appetizers, and a generous selection of fresh seafood. Then, we didn't know where to start upon seeing a banquet of local and international cuisines ranging from Chinese, Indian, Italian, Korean, and of course, Japanese. Straight from the restaurant's own rotisserie and grill are perfectly cooked meats with fragrant savory essences of spices and herbs. Nobody could leave without completing the experience with a  wide variety of sweets and treats in the dessert section.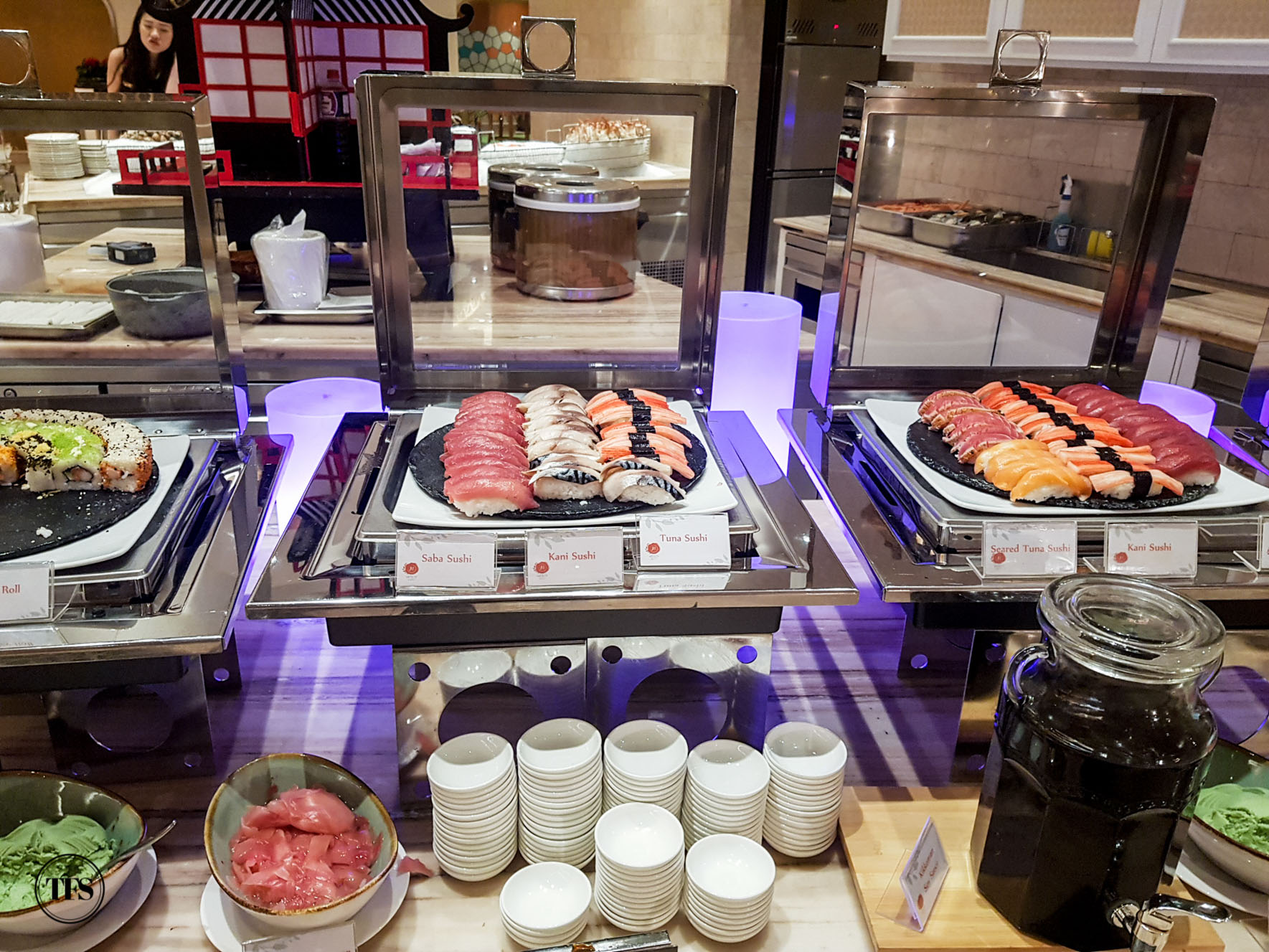 I filled my appetite mostly with Japanese food, my ultimate favorite!
Look at those freshly prepared sushi! I had a difficult time to move out of the Japanese station.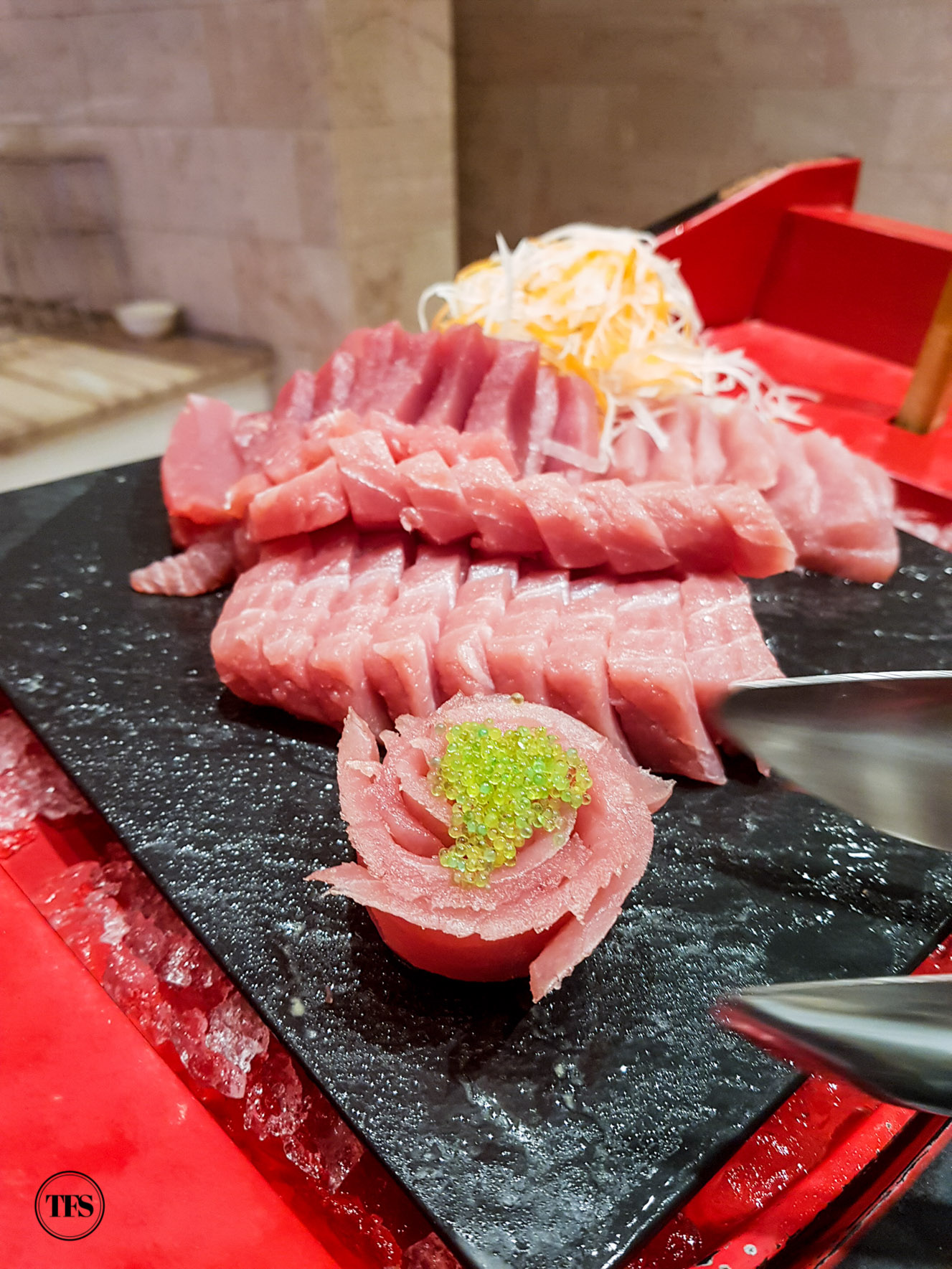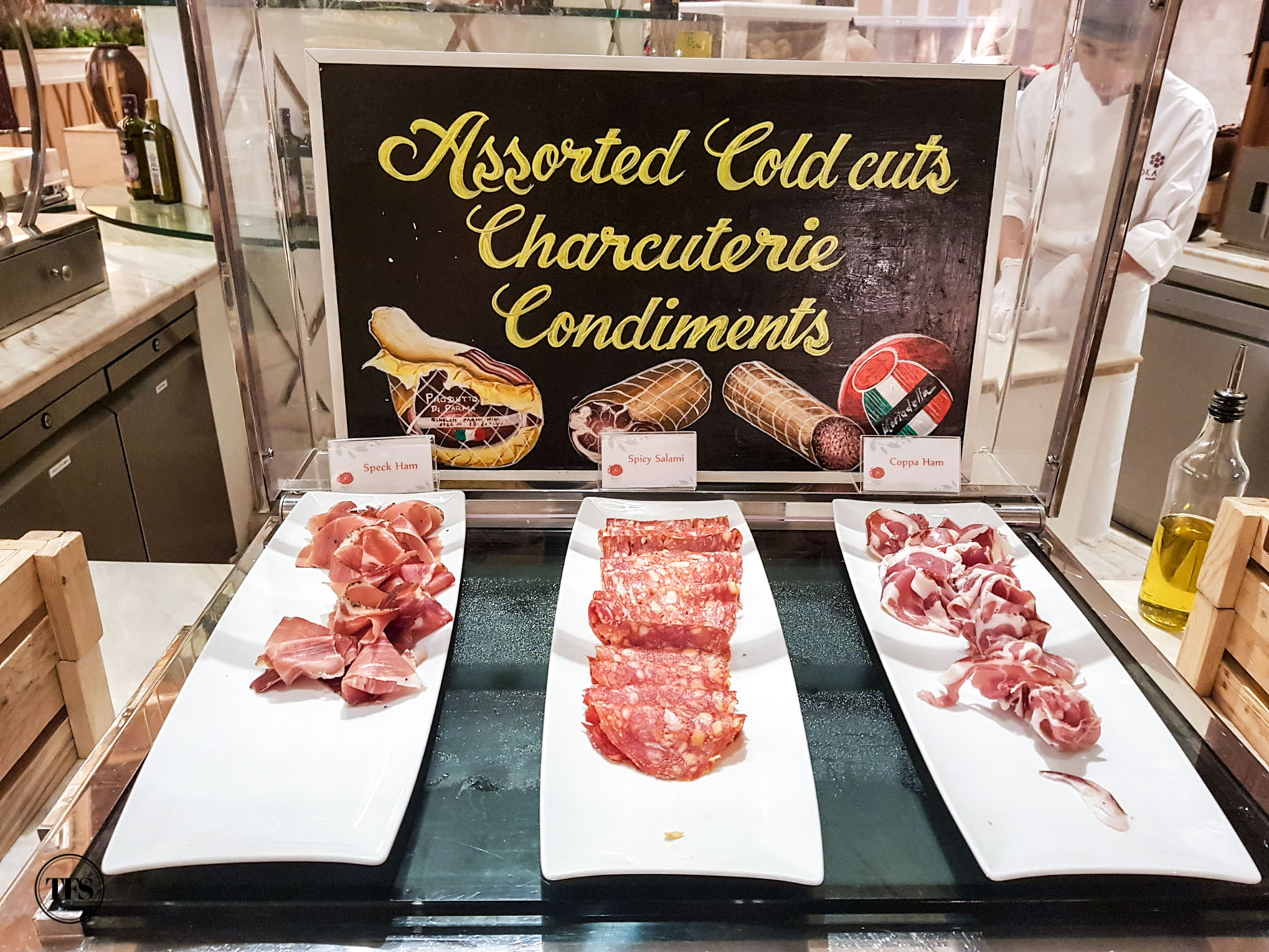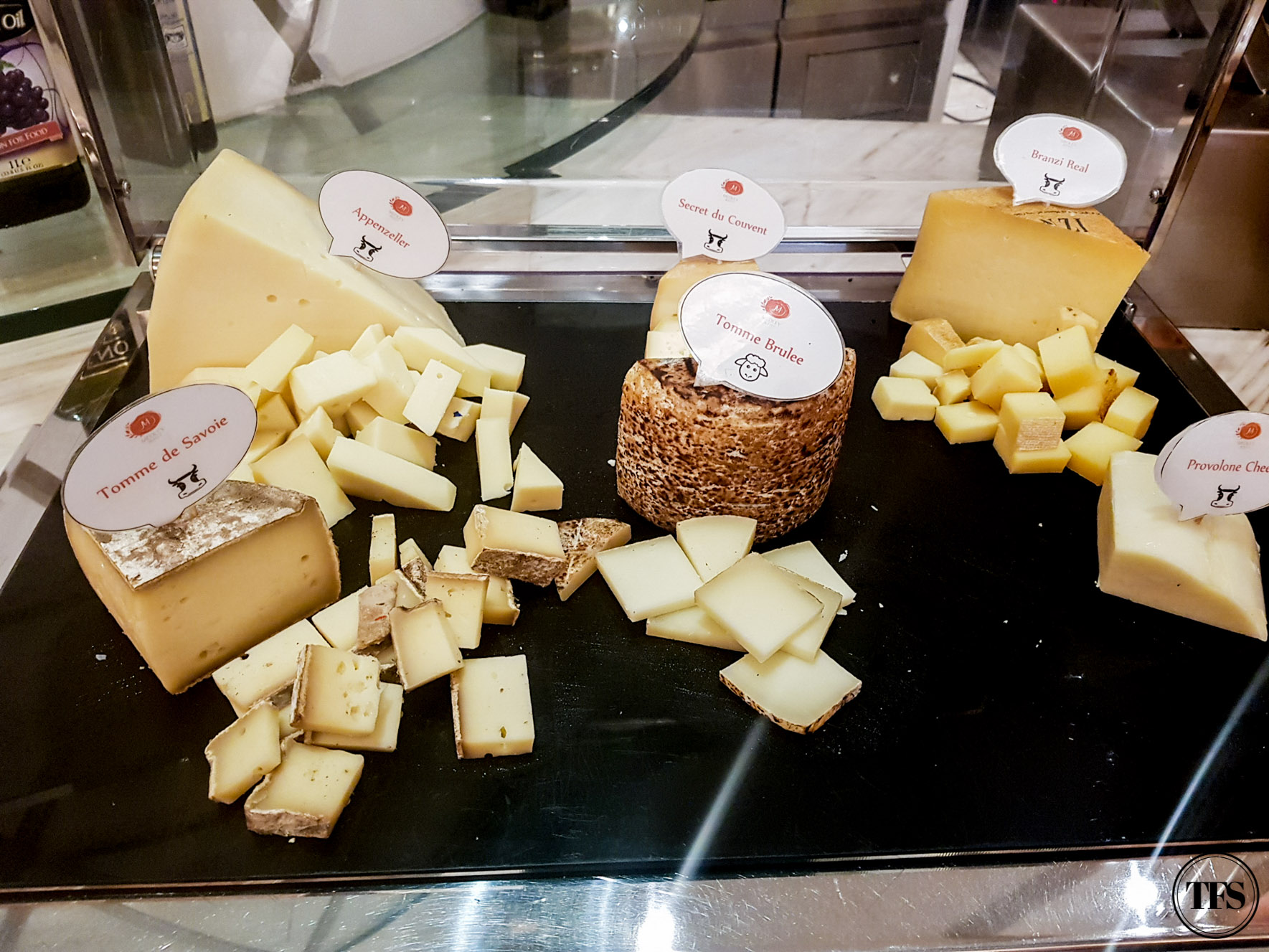 Soft and hard cheese selection were pretty awesome! I had two full rounds of cheese while having long and "cheesy" discussions with O about our life and plans for the future.  🙂
Since O was on a strict Keto diet, I was the only one who enjoyed the dessert spread!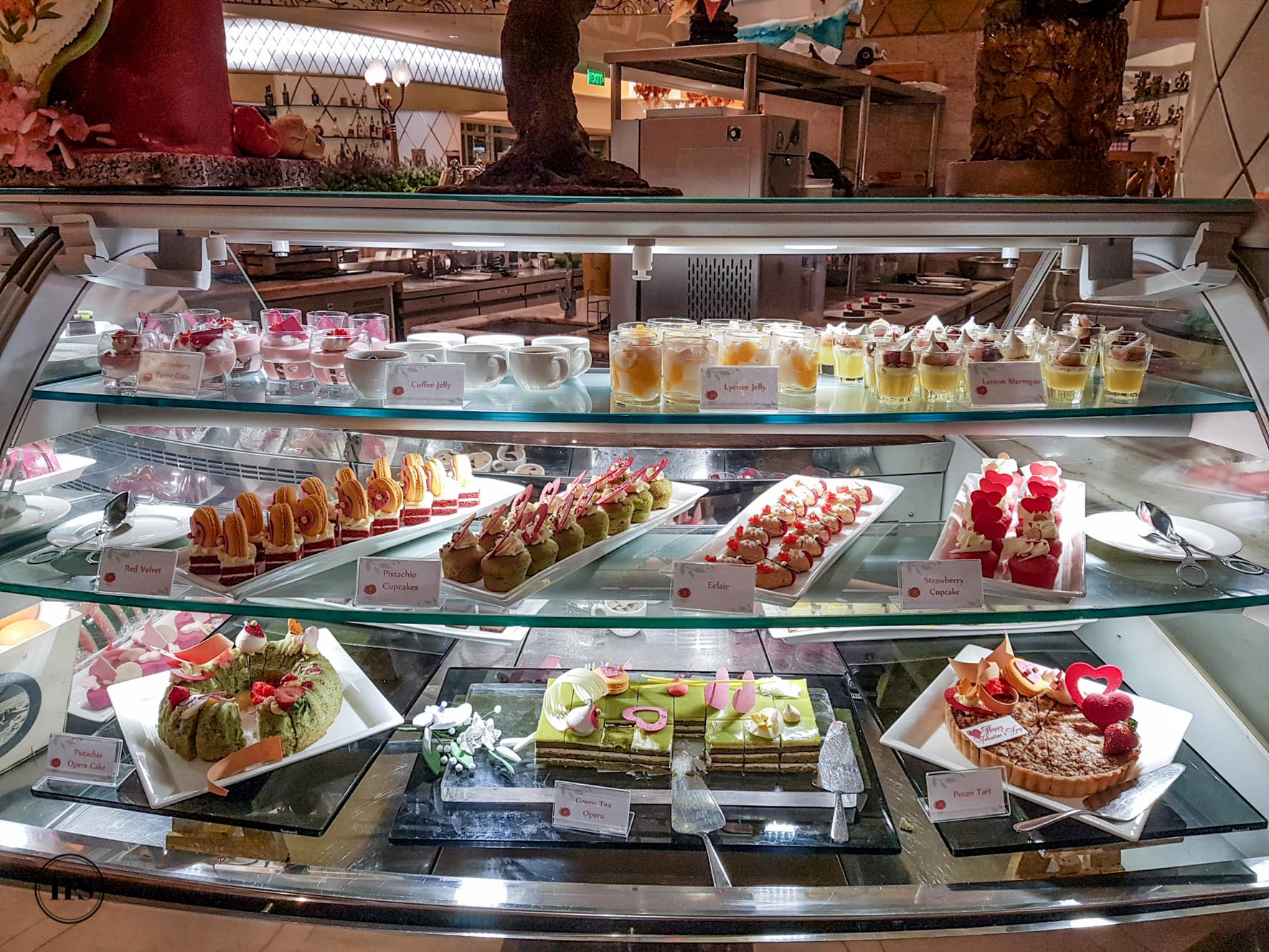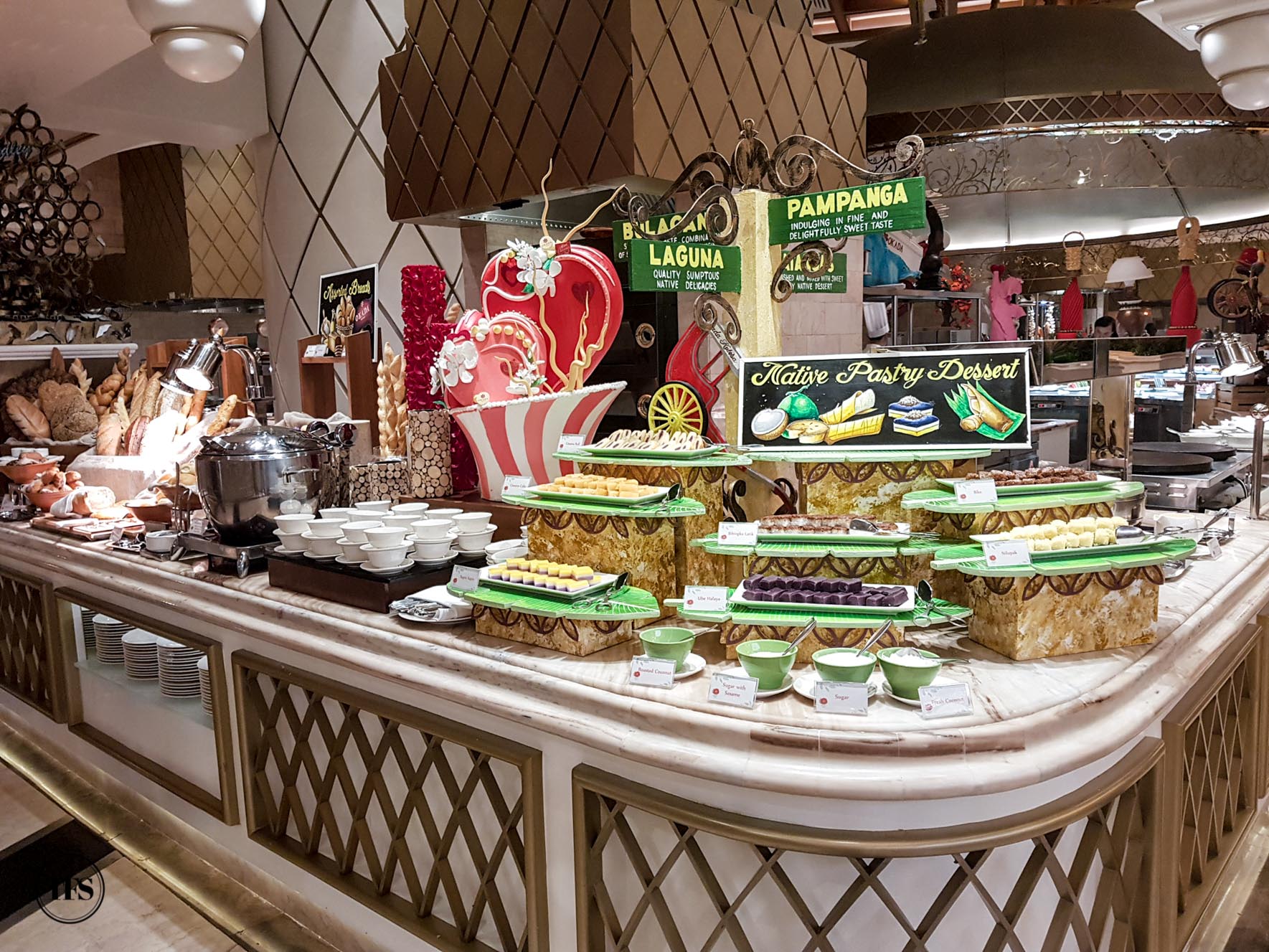 Everything you are looking for in a buffet, Okada's Medley has it! For parents, you'll be happy to know that there is also a lounge for your kids. I was too busy talking and eating with O that we skipped to take a photo of the lounge, which is by the entrance. Hehe.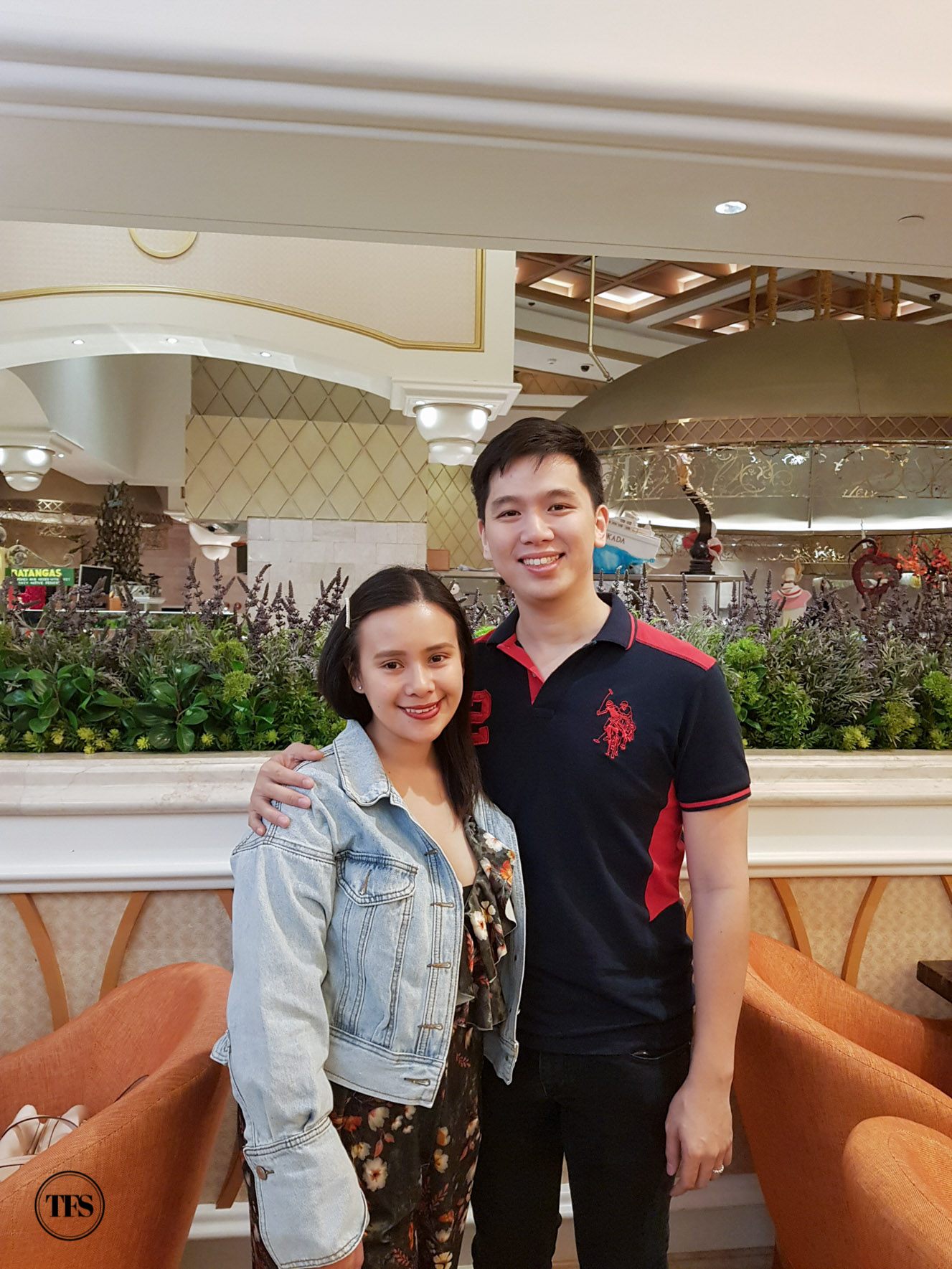 What do you think of Medley Buffet at Okada Manila?
Share with me your thoughts!
Stay updated and Subscribe to The Food Scout  for Free!
Pray, Eat and Love.
Cheers,
The Food Scout
---
Location: Upper G/F, Pearl Wing, Okada Manila, New Seaside Drive, Entertainment City, Parañaque City, Metro Manila, Philippines
Contact: (+632) 555-5799
Website: http://www.okadamanila.com/dining/medley
Rate
Food            9/10
Ambiance  9/10
Service        9/10
Cost             9/10
Overall       9/10