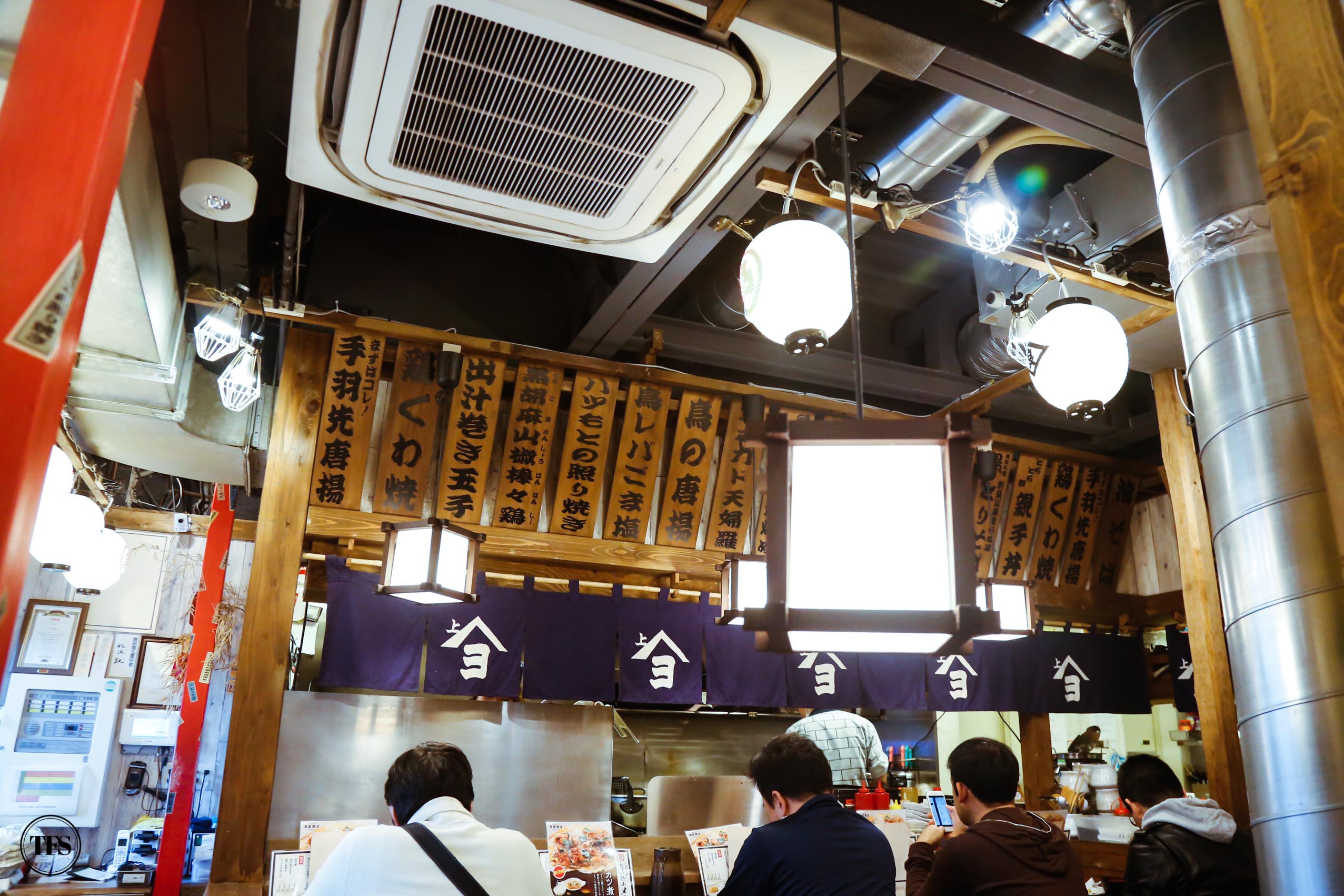 Continuing my Osaka Japan diary, O and I woke up with a starving stomach during our 3rd  day in Namba. Typically, I'd want "breakfast food" as my first meal for the day. Oh you know, the usual food with sunny side up egg or anything that fits the breakfast food stereotype. I didn't want to waste every opportunity to eat Japanese food in Japan so I maximized it by scouting for a Jap restaurant around Namba. We had time to get out of Namba area and explore the outskirts of Osaka but Namba is like a hub for foodies. I felt close to the place that I didn't want to let go of it. It breaks my heart to live the animated town without fully enjoying all the interesting restaurants around.
We didn't hesitate to enter the Tonkatsu restaurant that has a 24-hour sign stamped on its door. The menu was enough to entice with series of tonkatsu photos printed on it. Instantly as we browsed through the menu outside the restaurant, O and I just gave that look of approval to each other. Then, we hurriedly asked for a table for two. Forgive me, I'm so bad at getting the English names of restaurants I tried, including this. 🙁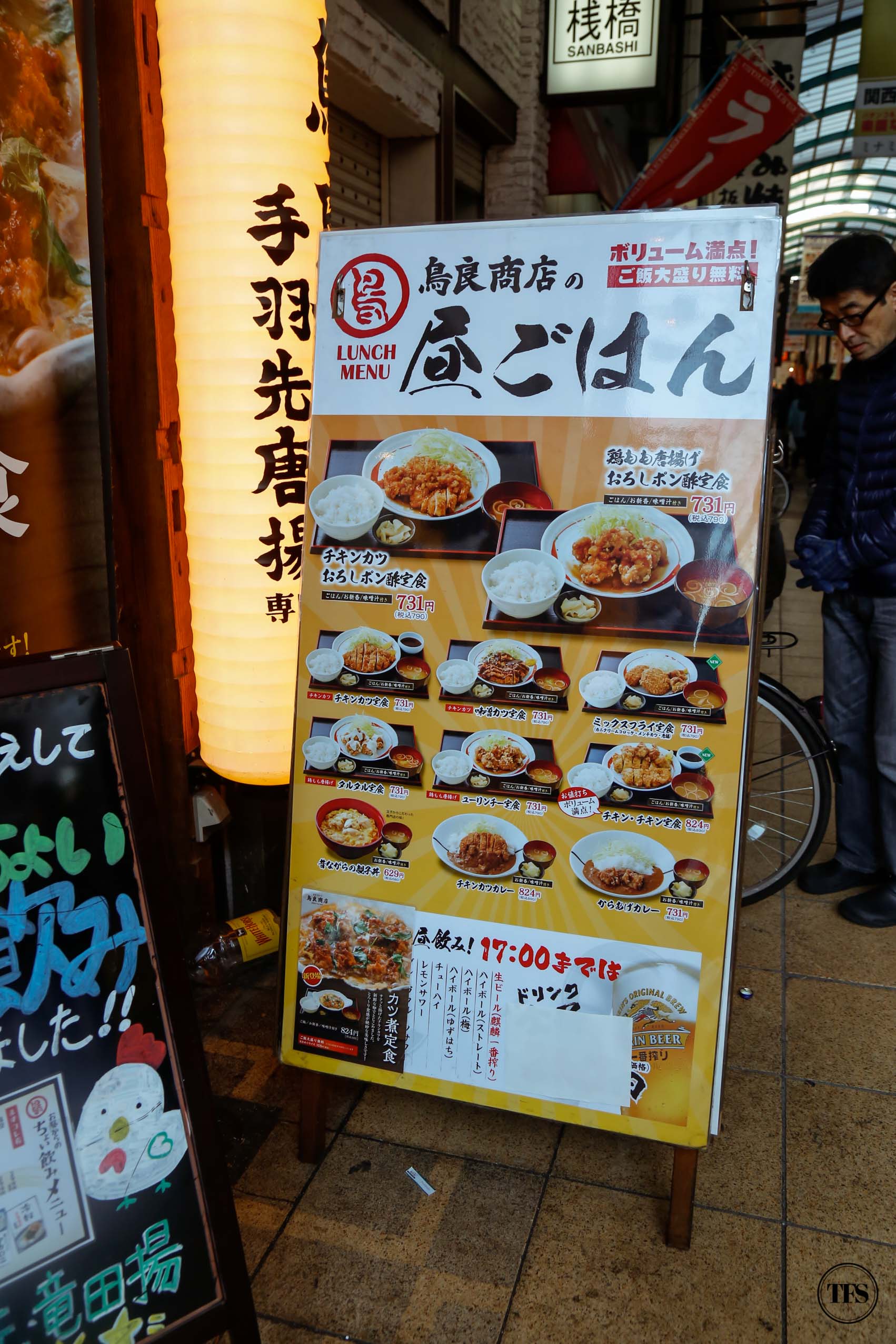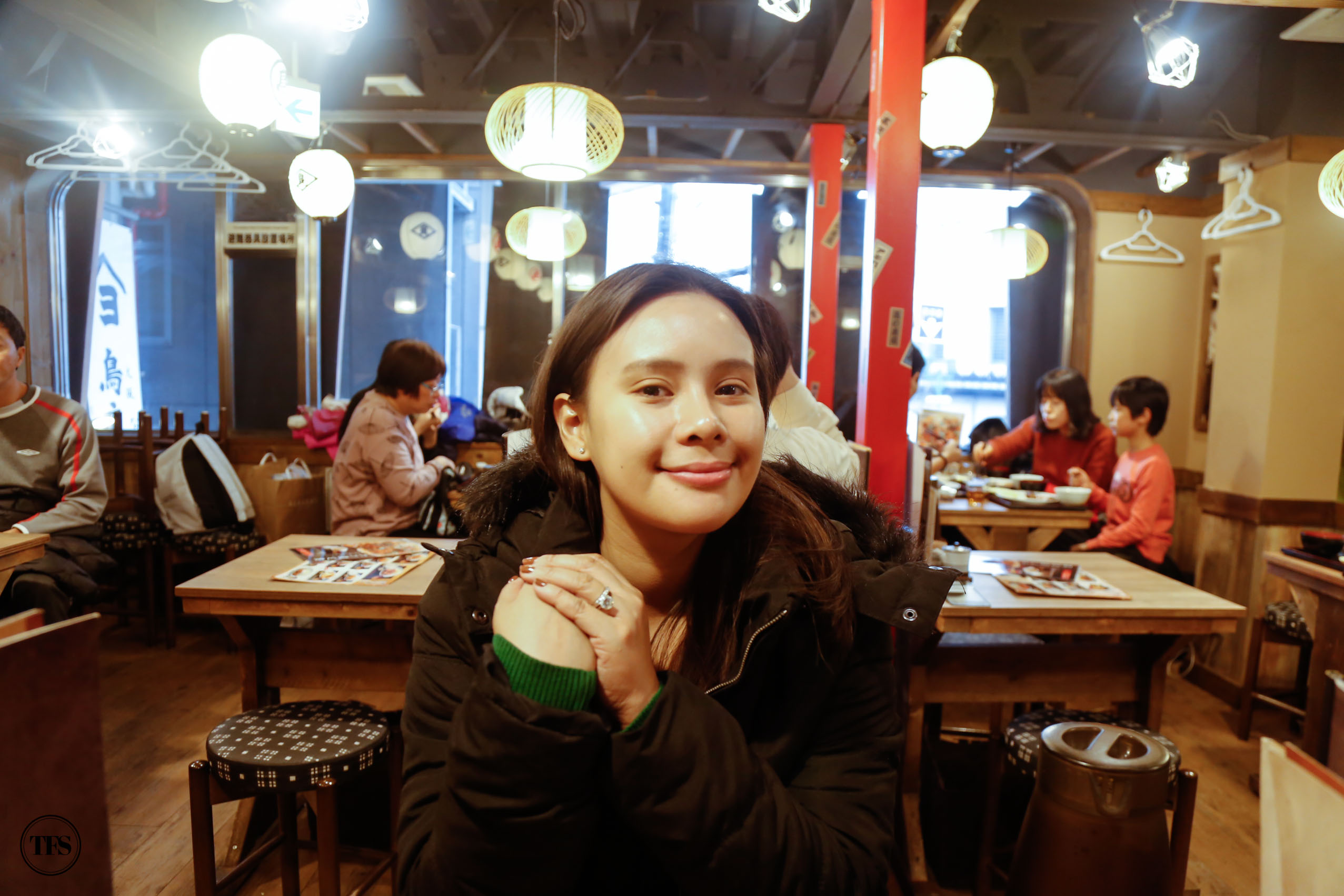 Like any other casual restaurants in Japan, the space is tight and limited, not as comfortable as the ones we're used to. The staircase to  the second floor is narrow, which is quite difficult for seniors to go up and down. You have to be careful or you can slip anytime. Our table was just right for the two of us with no extra space for a feast of three or more dishes.
When ordering, don't forget to ask for the English menu, unless you understand basic Japanese characters. The restaurant seems to be tourist friendly because of their picture-filled menu, easy to point out what to order. In Japan, you'll appreciate such restaurants with photos of dishes rather than imagining what that certain dish actually looks like when served.
One set of Curry Rice with Chicken Cutlet Set includes a bowl of miso soup and a small plate of pickled veggies. It's way too big for a regular order with large and juicy slices of chicken tonkatsu on a thick bed of feel-good Japanese white rice.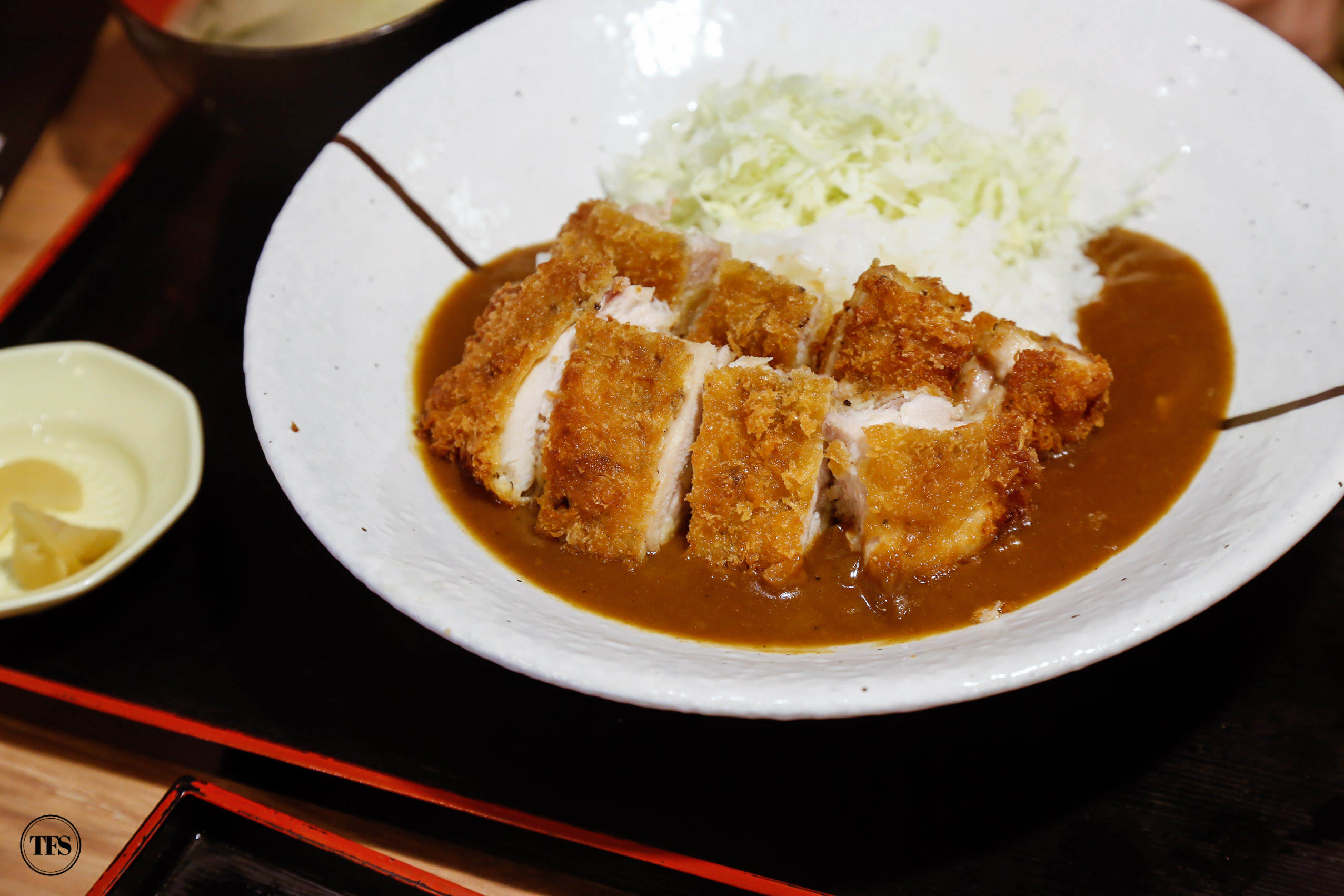 The flavors of Chicken Katsudon was a big surprise to us. It's beyond what we expected, powerful flavors of its sweet katsudon sauce and egg as we bite into this juicy chicken meat.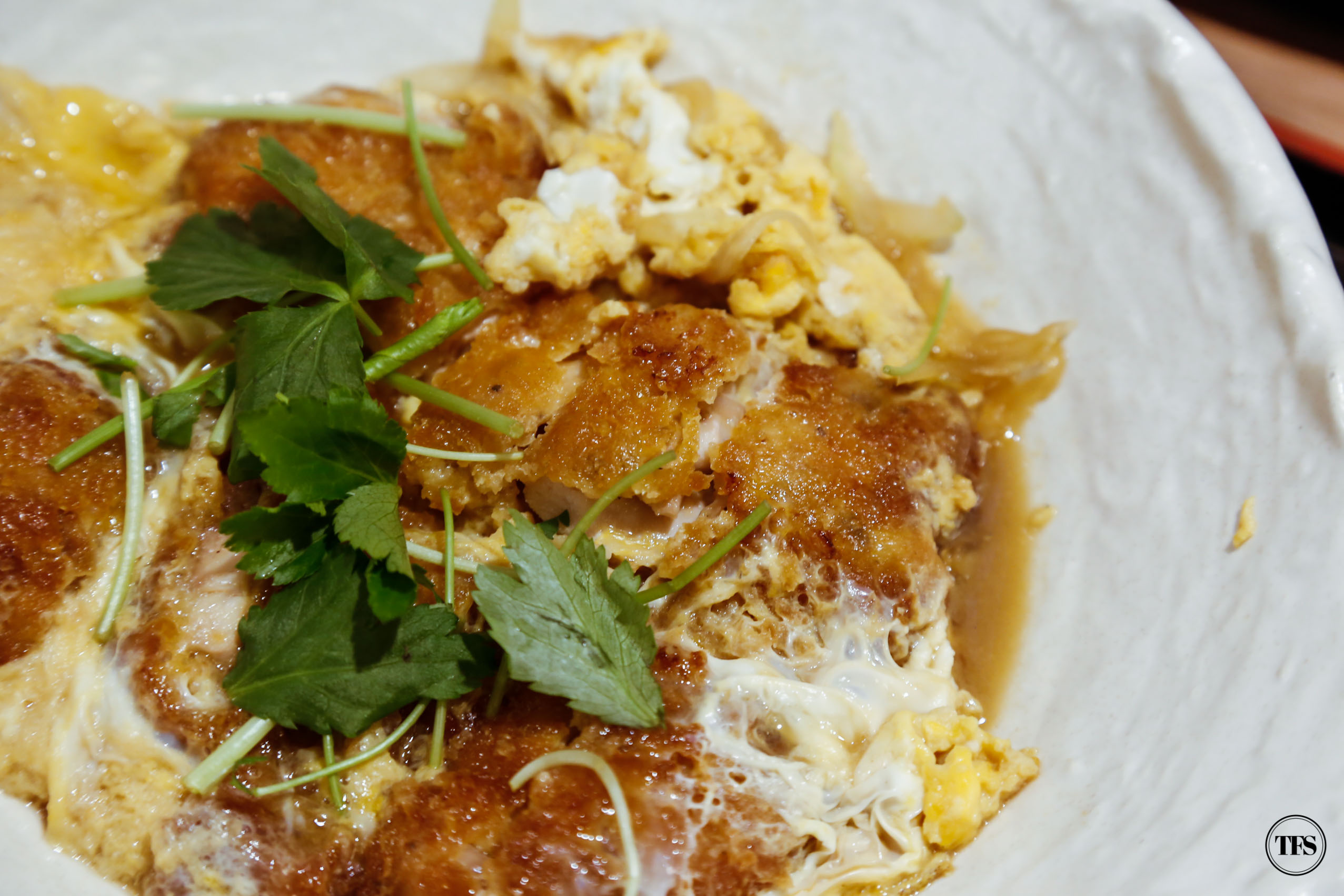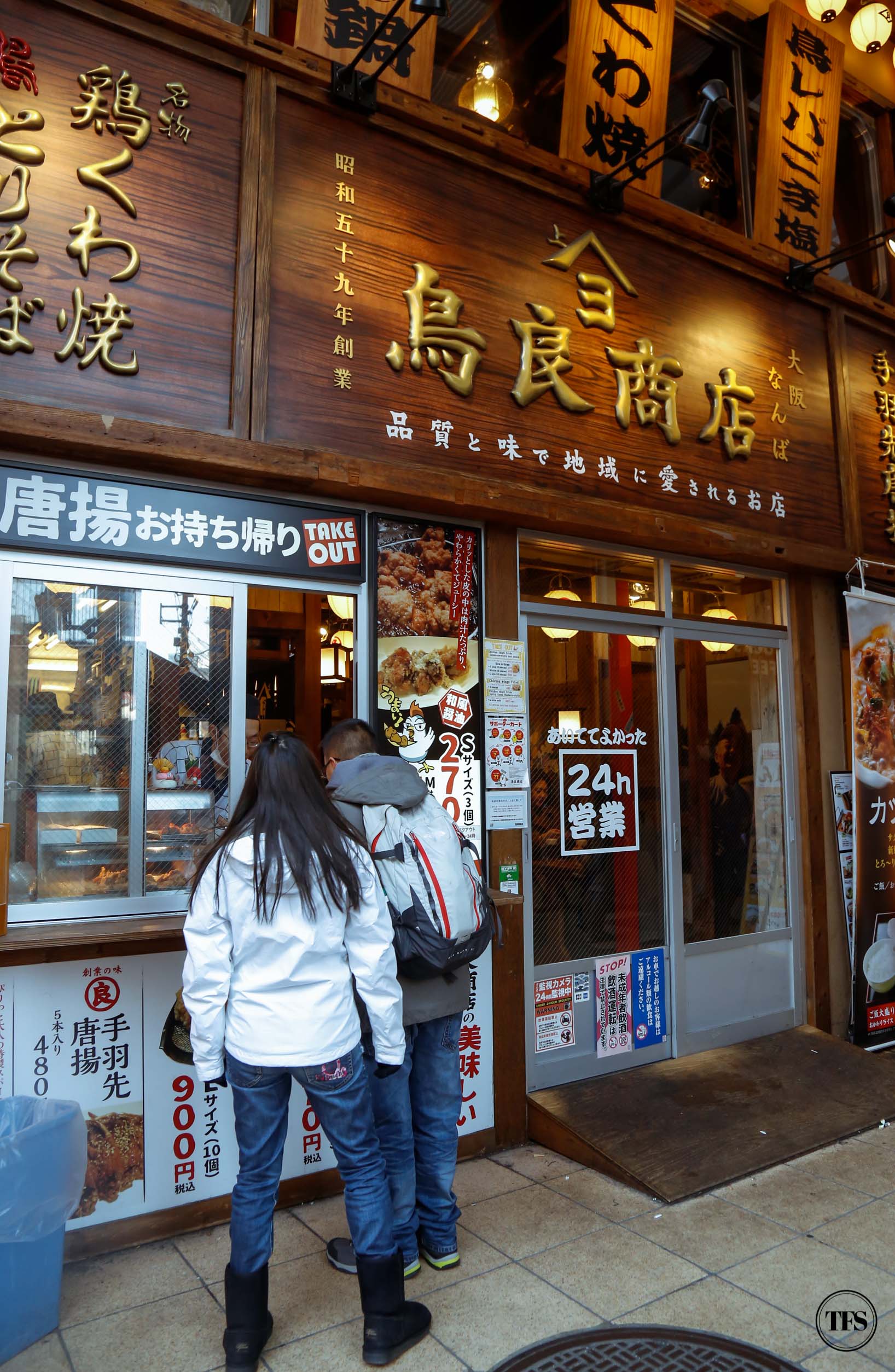 Along Namba Walk, it's hard to miss this 24-hour corner restaurant with a take-out counter right outside.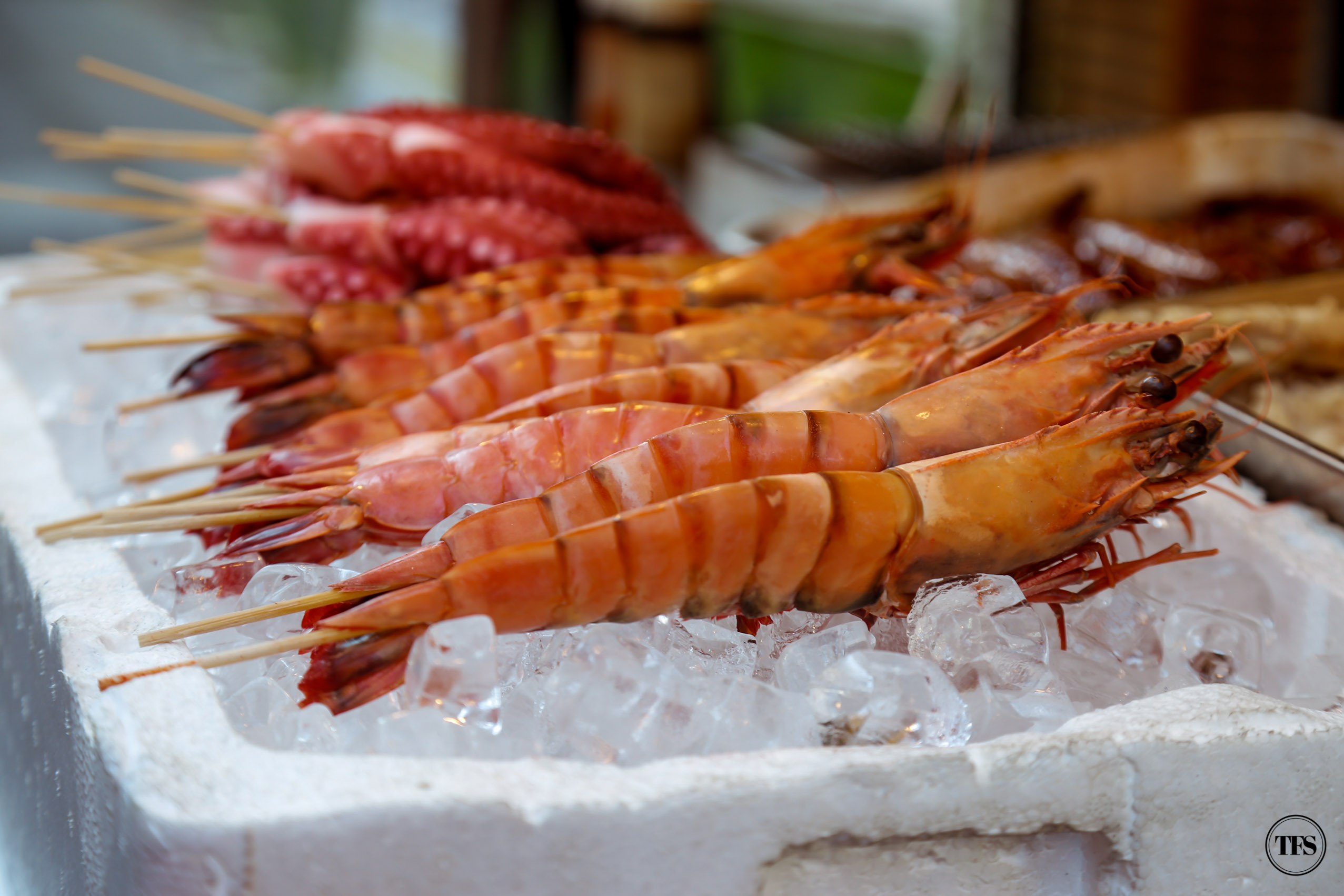 I have no complaints walking around Osaka. Fine chilly weather that's perfect and the sights to see distracted me without knowing I've already walked a few kilometers and burned some calories. Haha! Although, I think it was also too soon to rebuild the calories back to our bodies because we easily stumbled into more food stalls when we reached Dotonbori. Oh Japan! Everything is too delicious to resist! (I am missing you so bad!)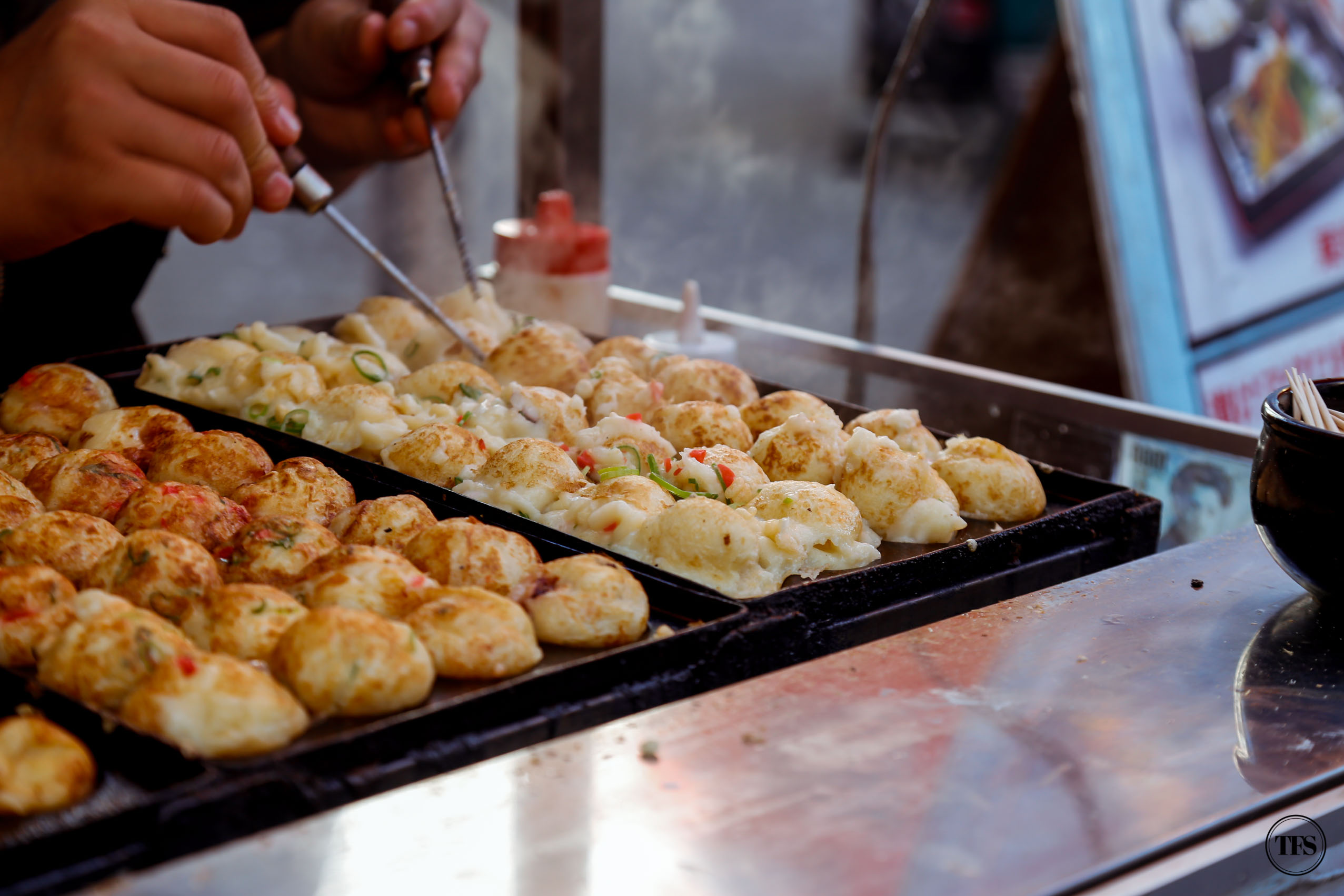 Takoyaki everyday! Well, we literally did that everyday in Osaka!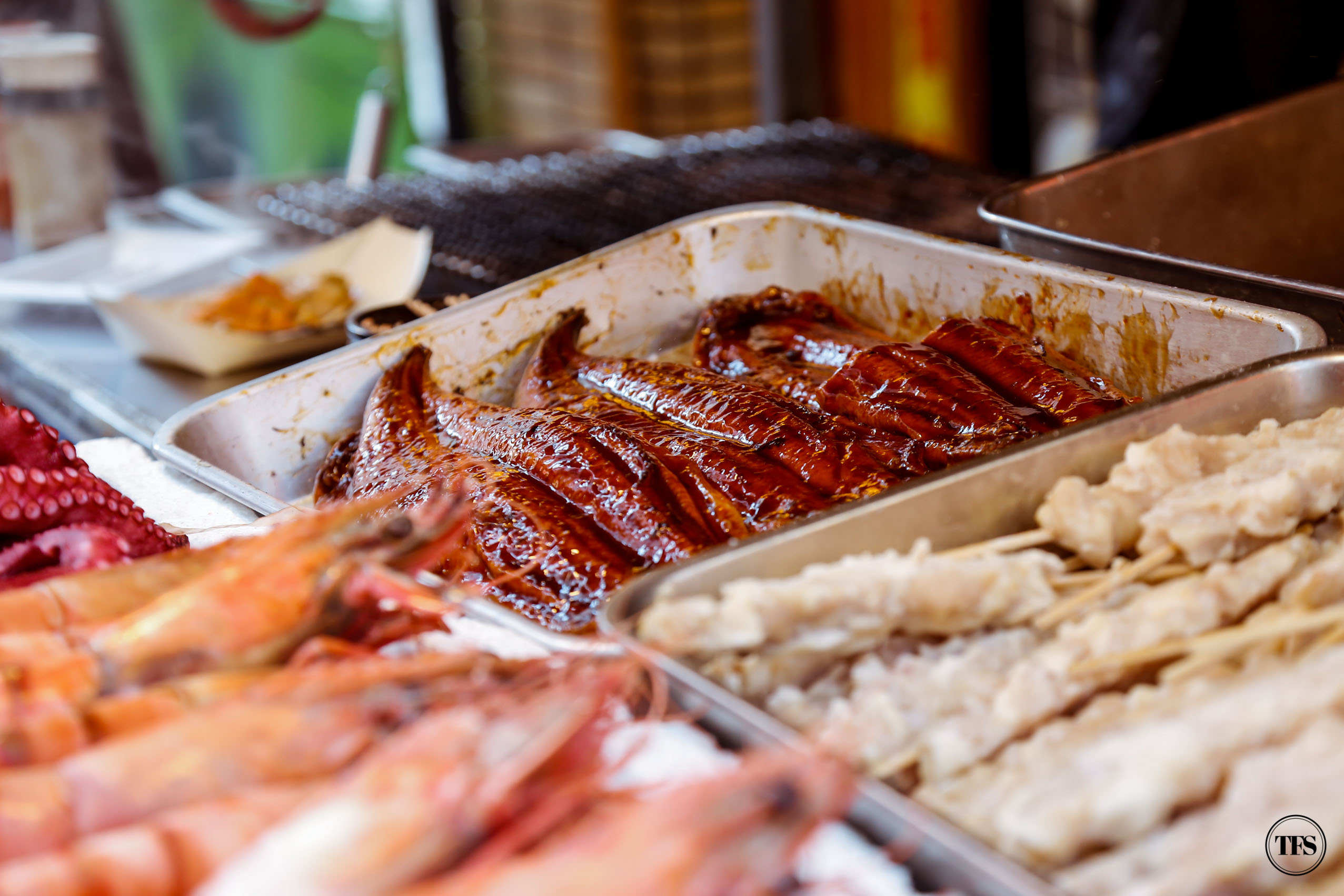 Gorgeous unagi!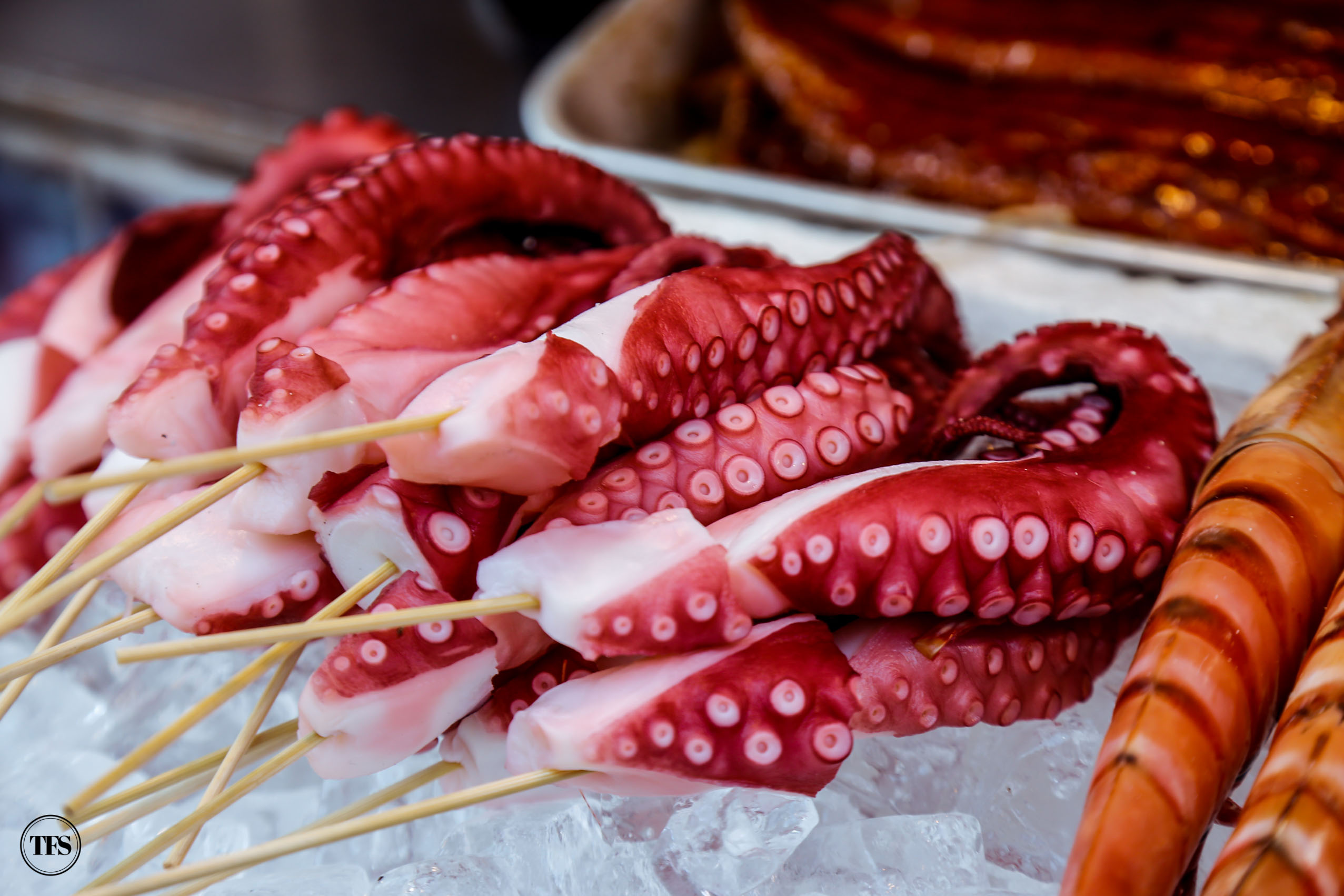 More seafood please!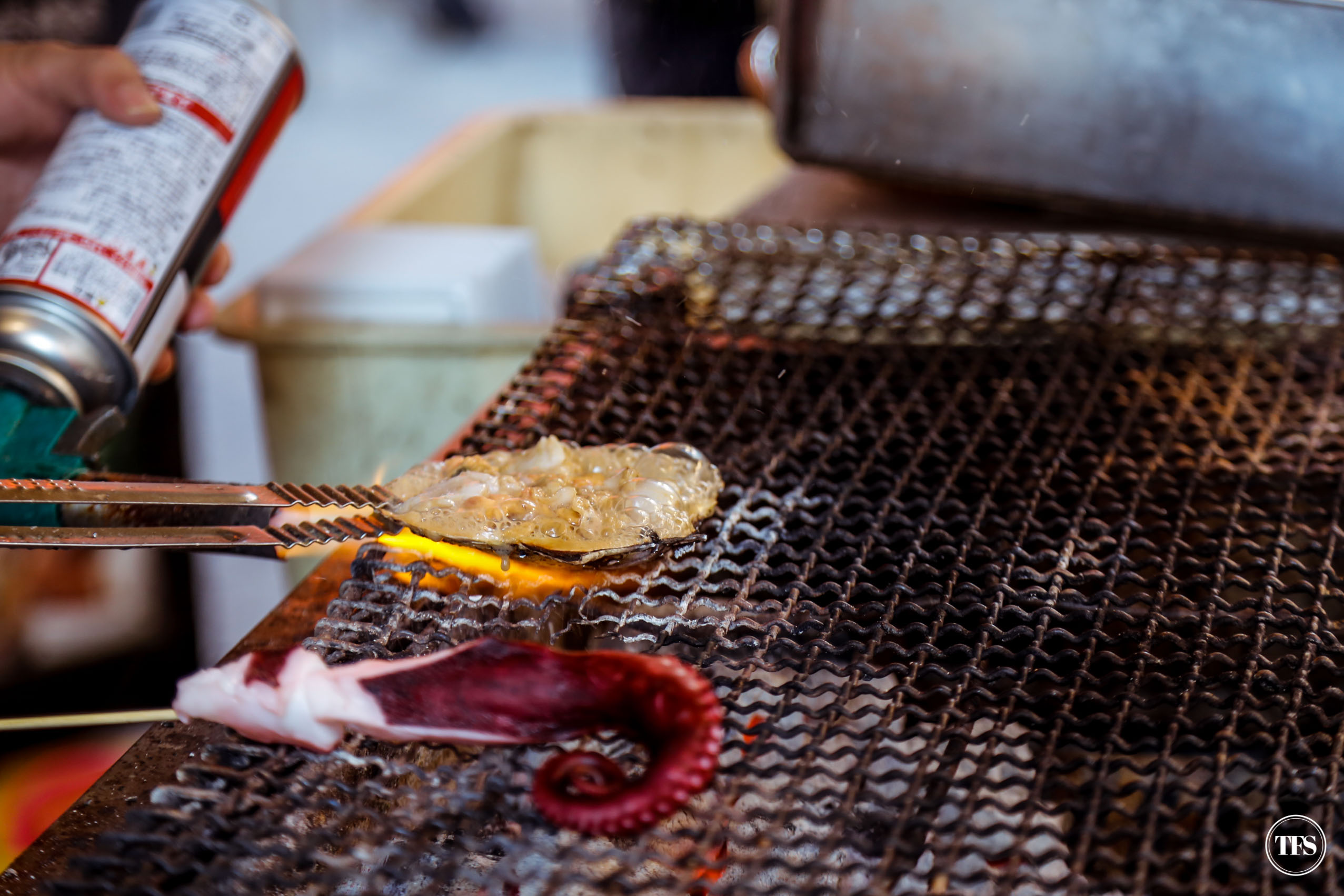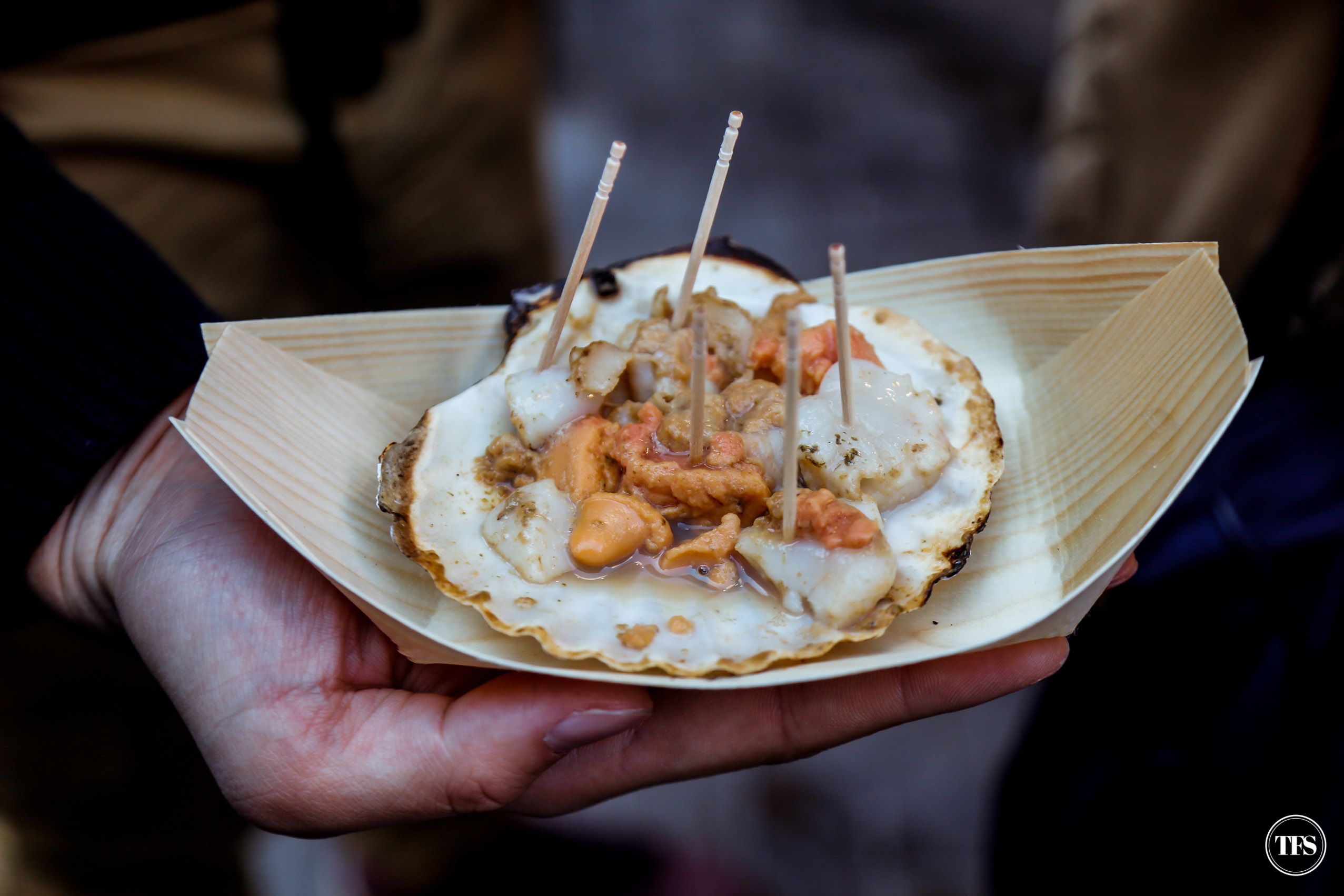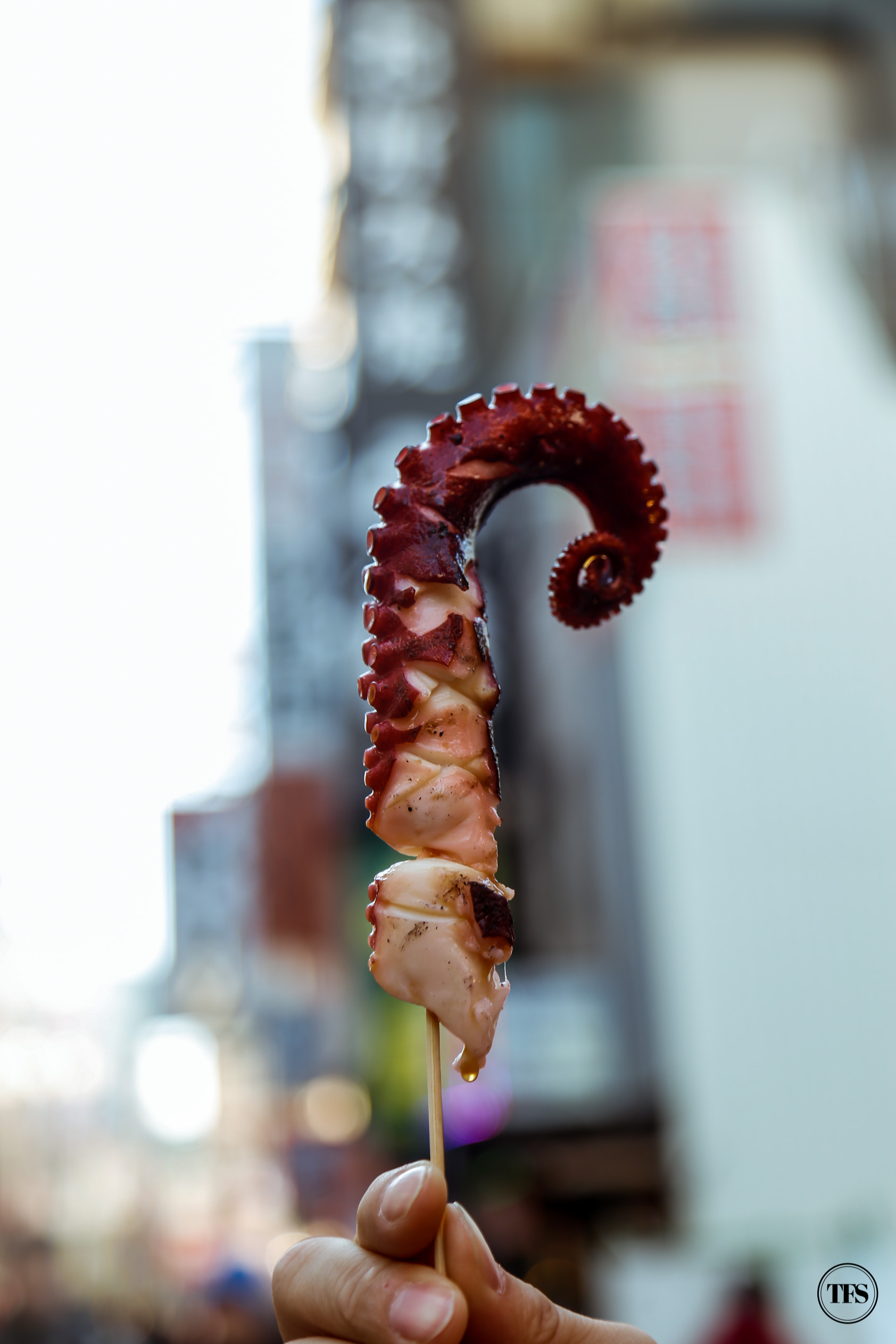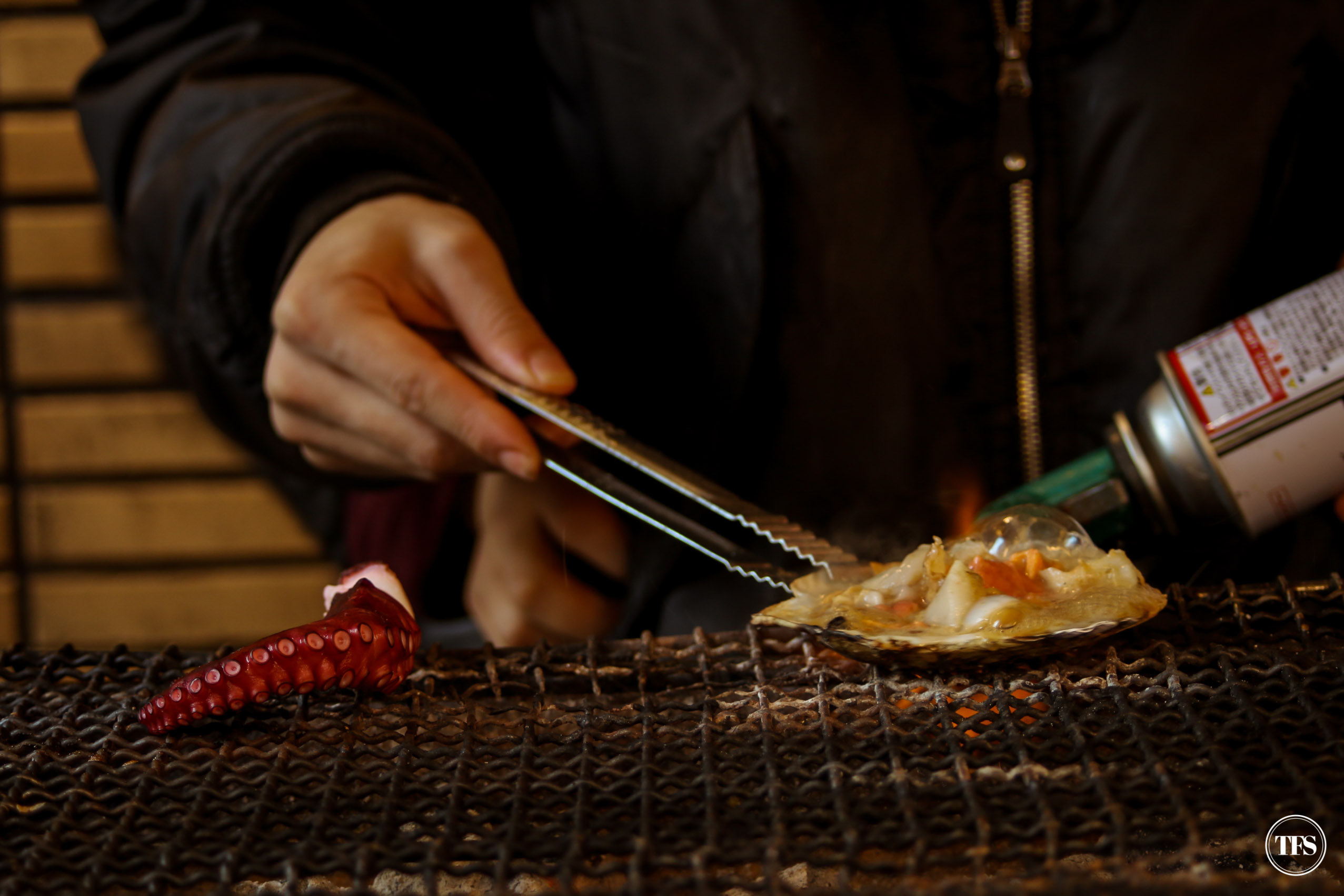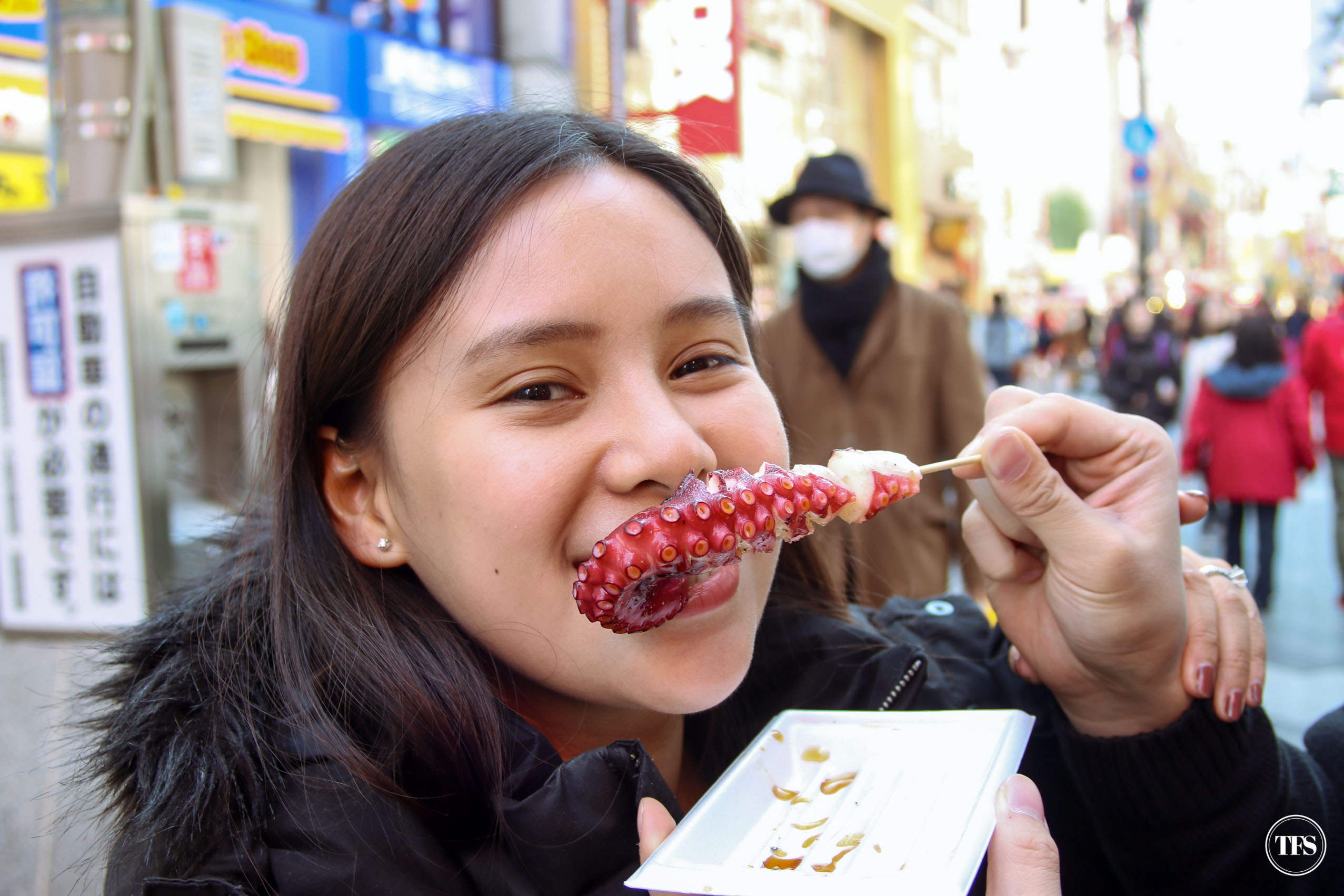 Look how my hub feeds me! :\ (@jillivereverafter)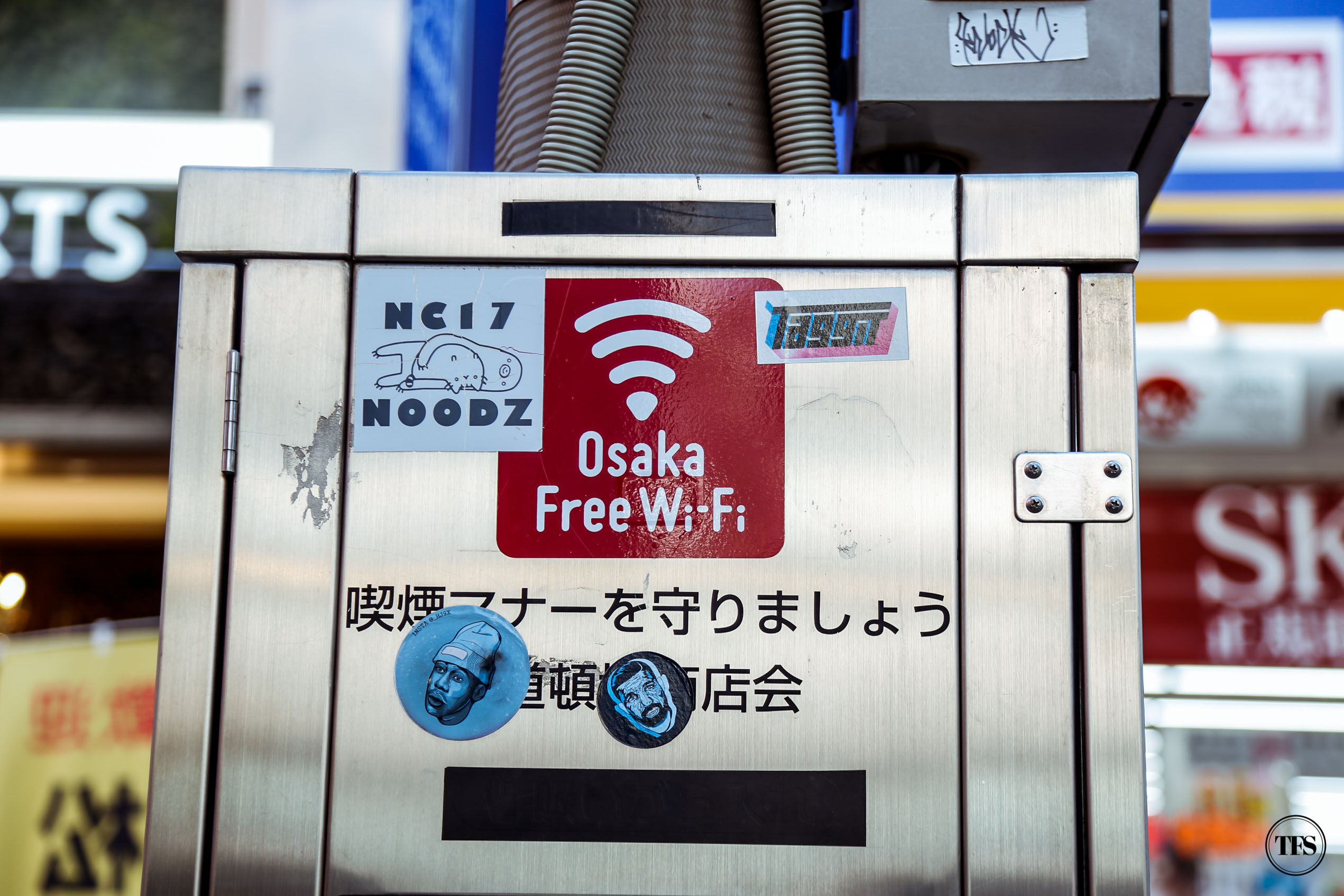 To answer the question, "May Wi-Fi ba?". There you go!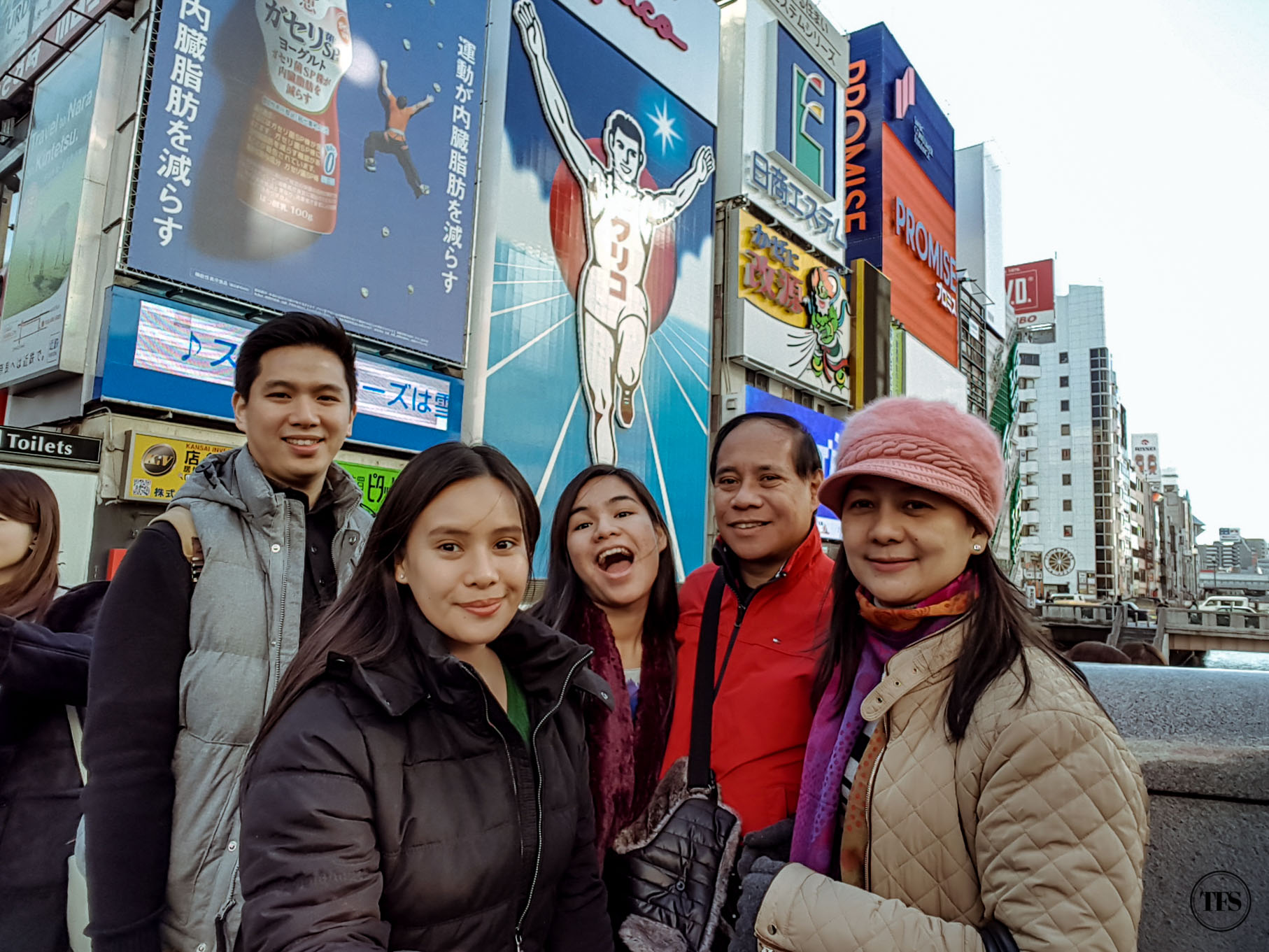 We can't miss being tourists by posing with Glico Man!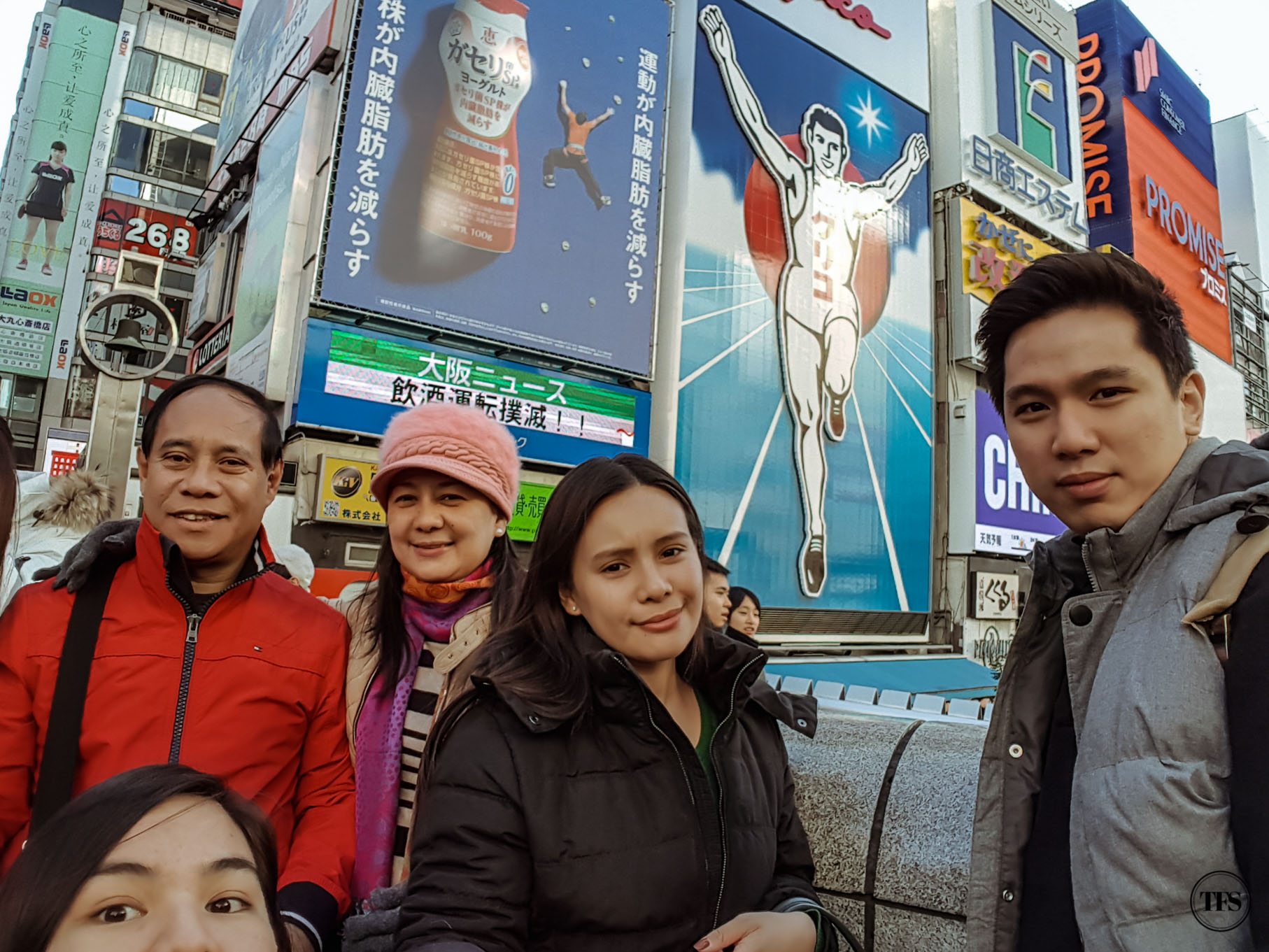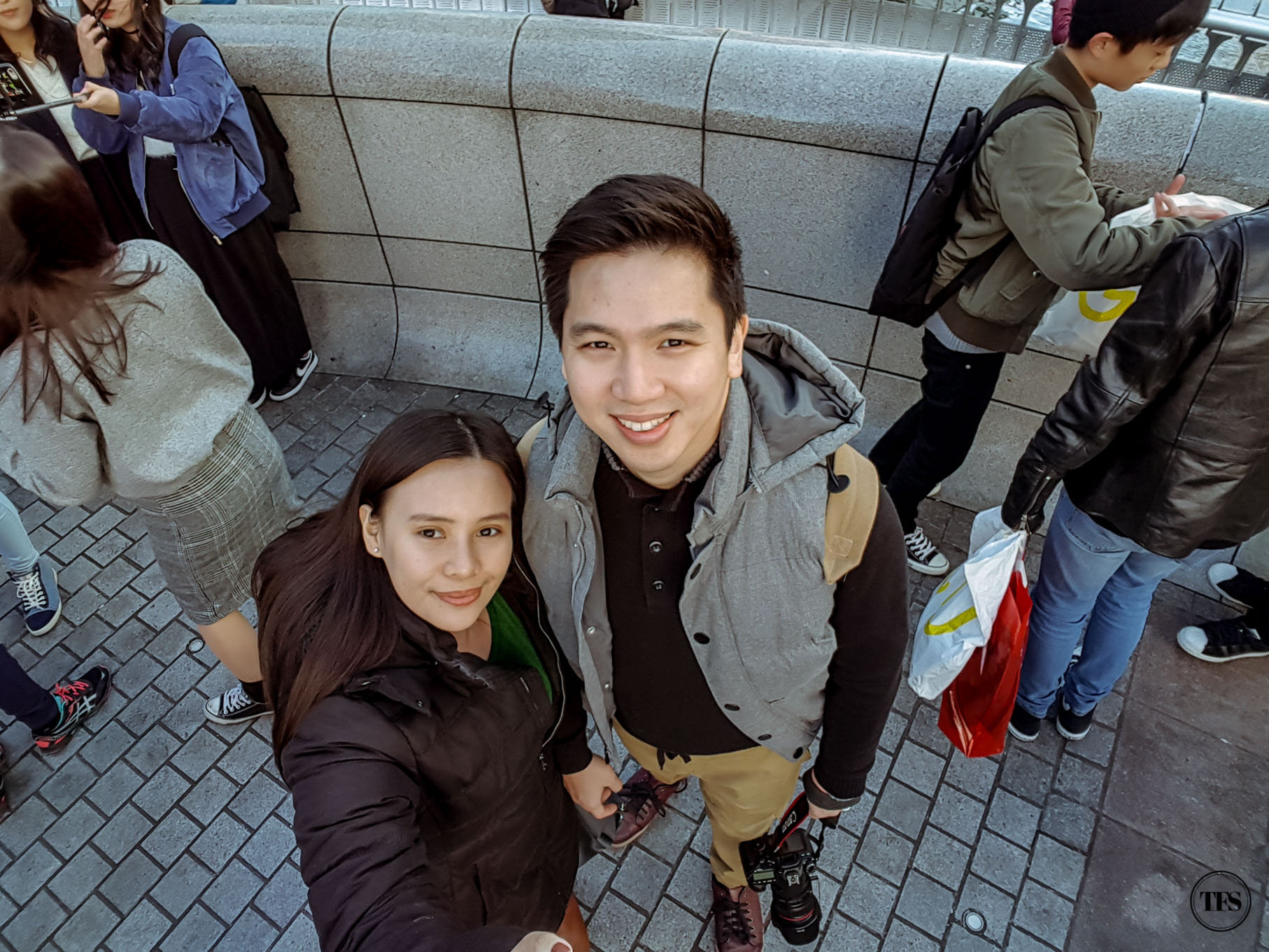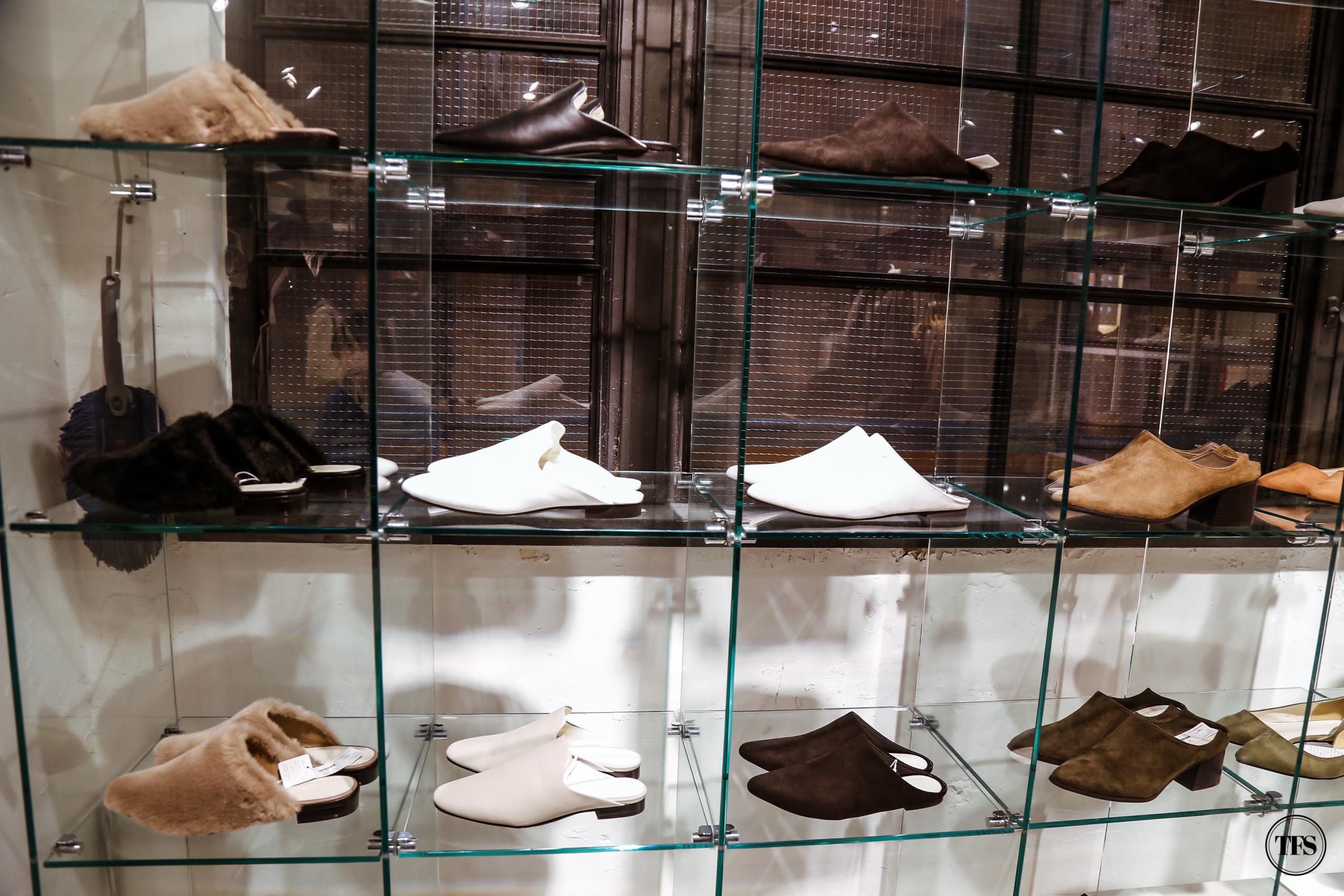 We took a break from too much eating once we reached Shinsaibashi-suji Shopping Street. Some of my favorite local Japanese brands are there!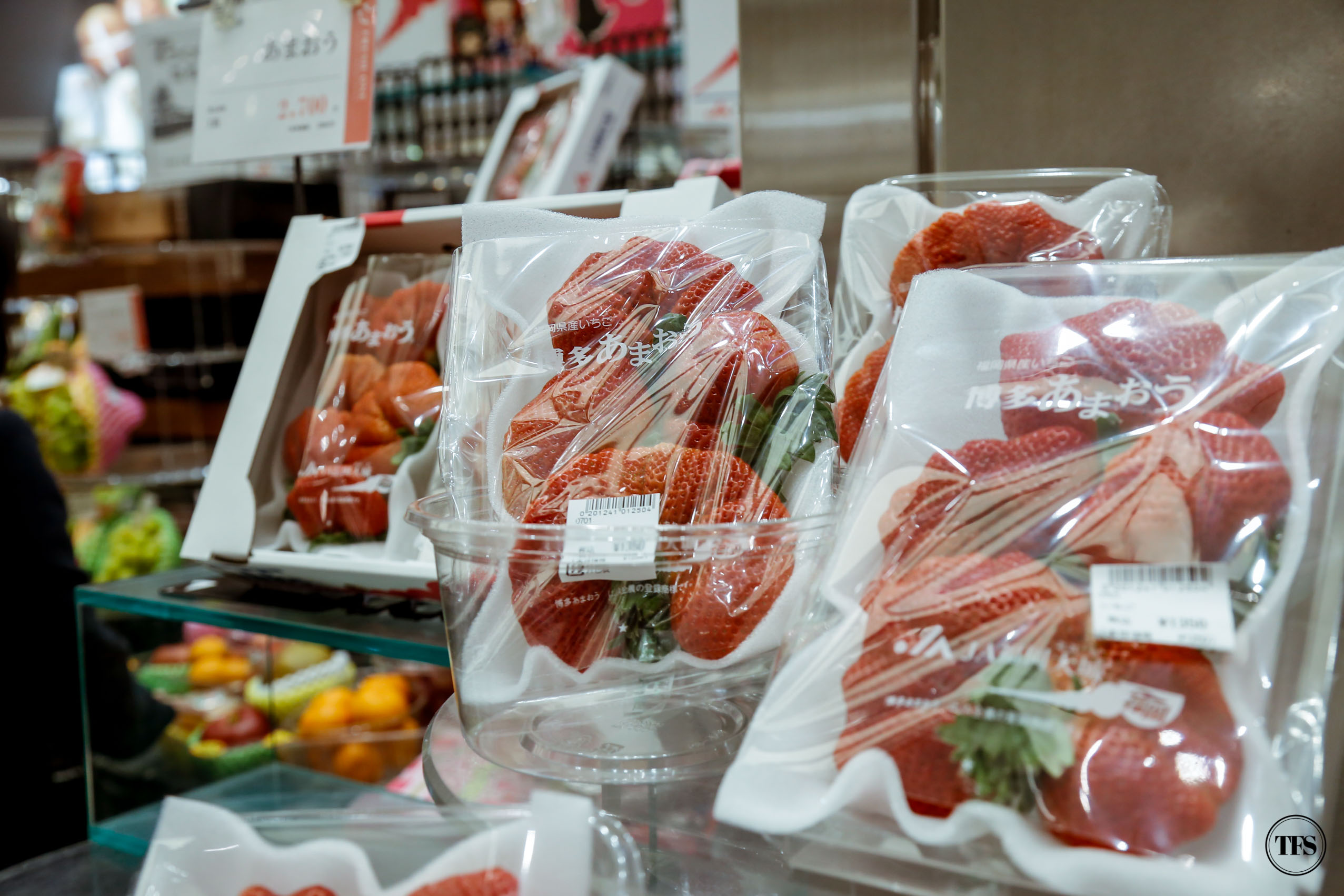 Then, after a few hours of shopping around, back to the main business of food tripping once more.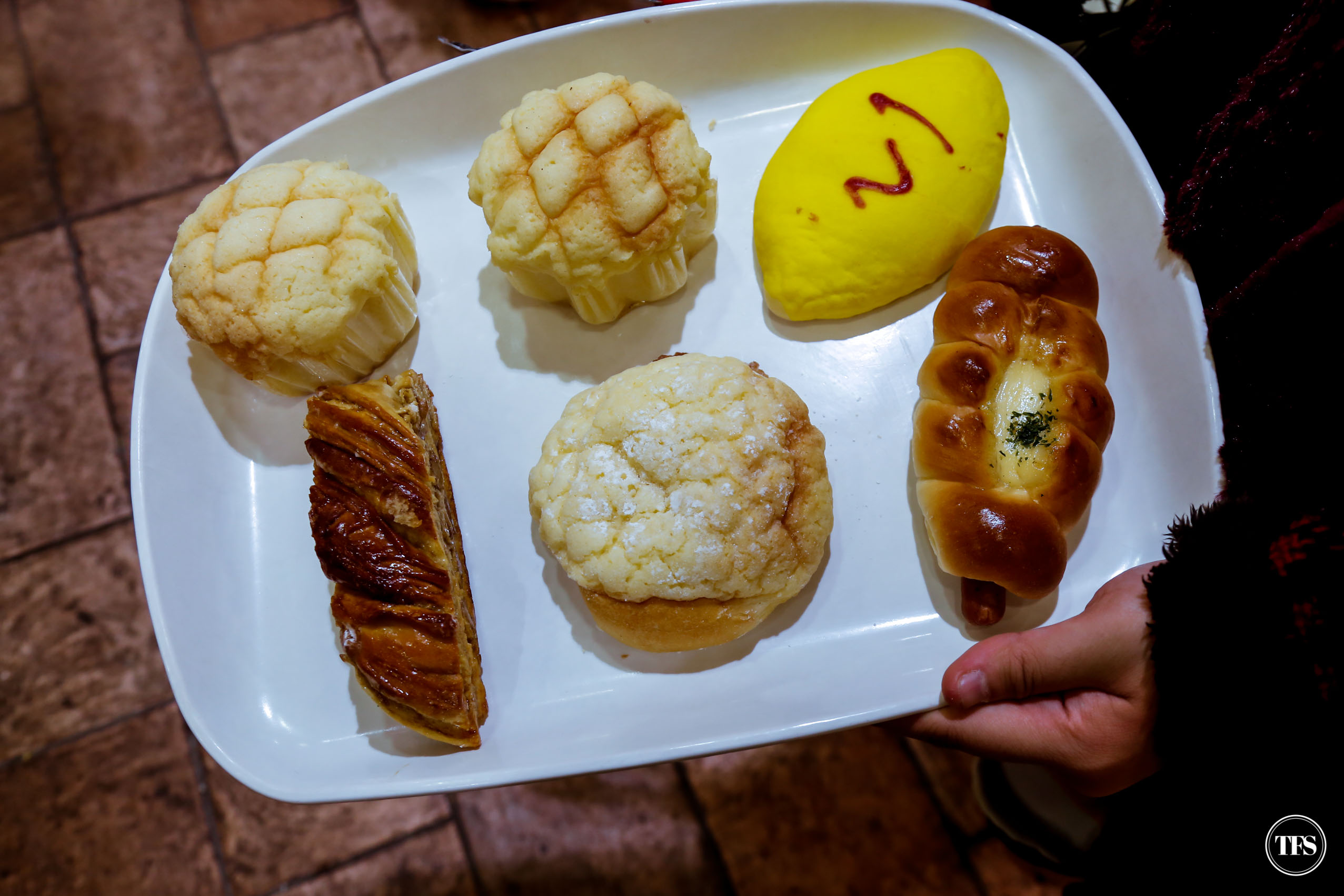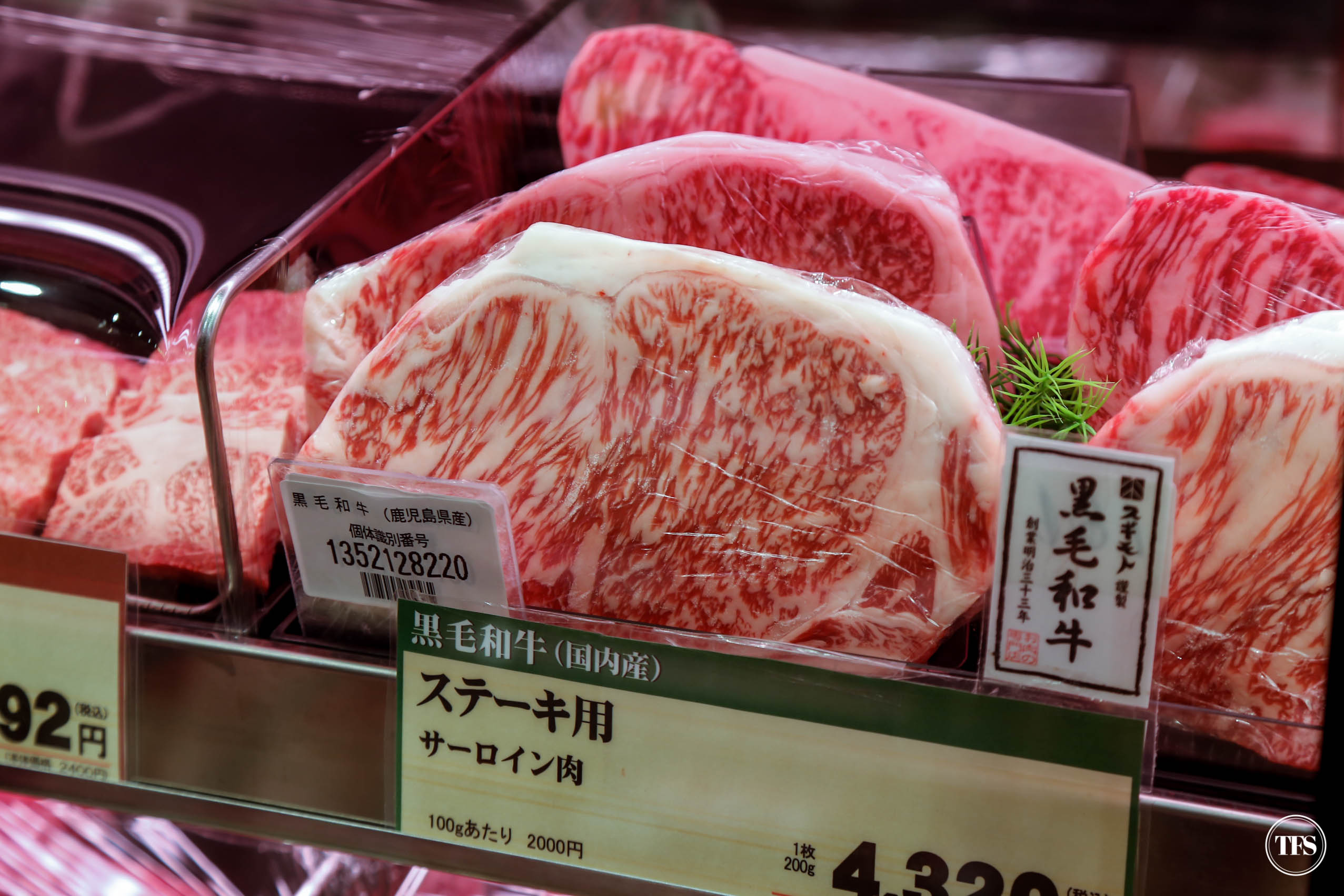 I wanted to take all these wagyu steaks with me back to Manila!!! 🙁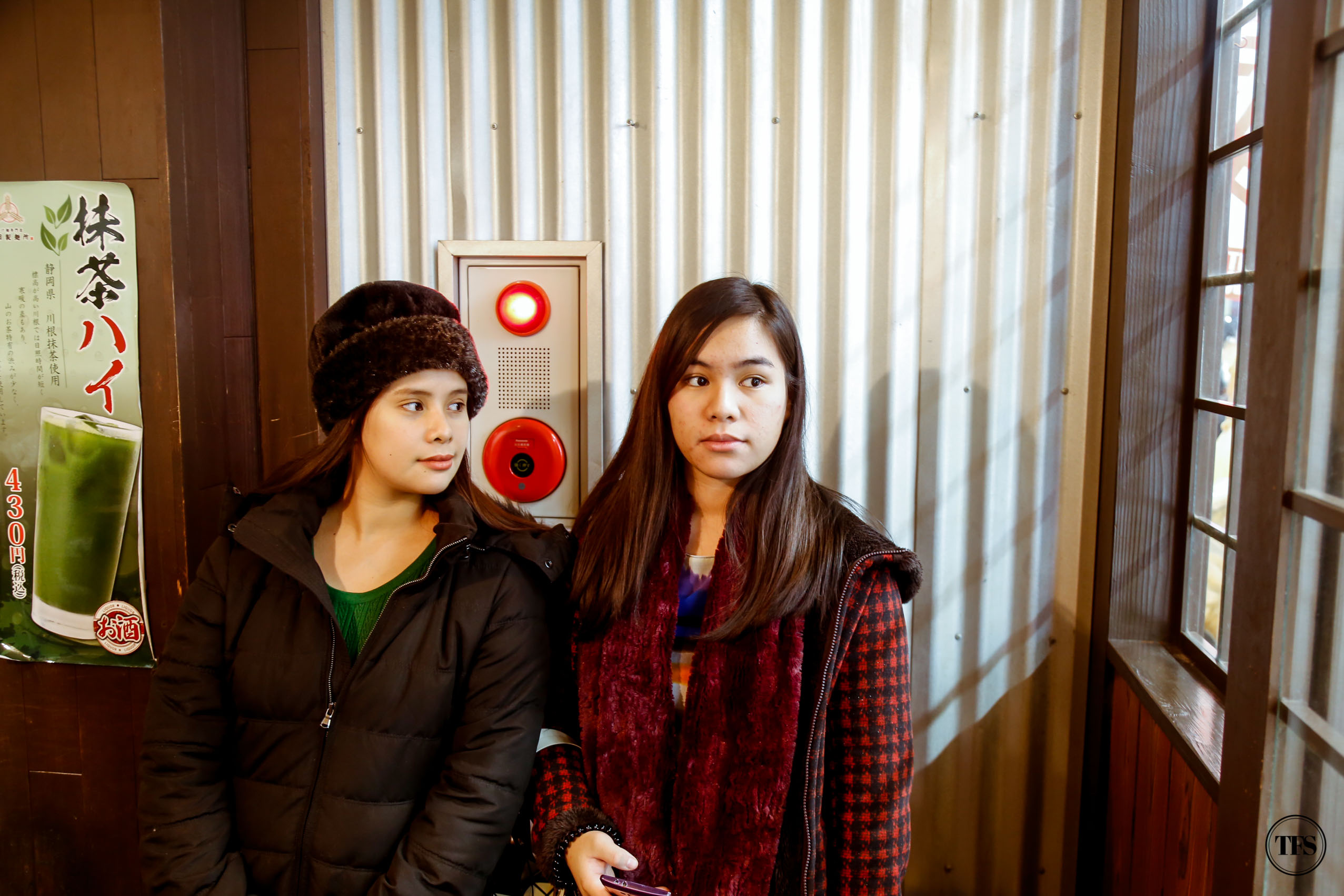 Our parents assigned us to look for a restaurant for dinner. To step away from the traditional choices, we opted for a tsukemen restaurant and landed at Mitaseimenjo Namba.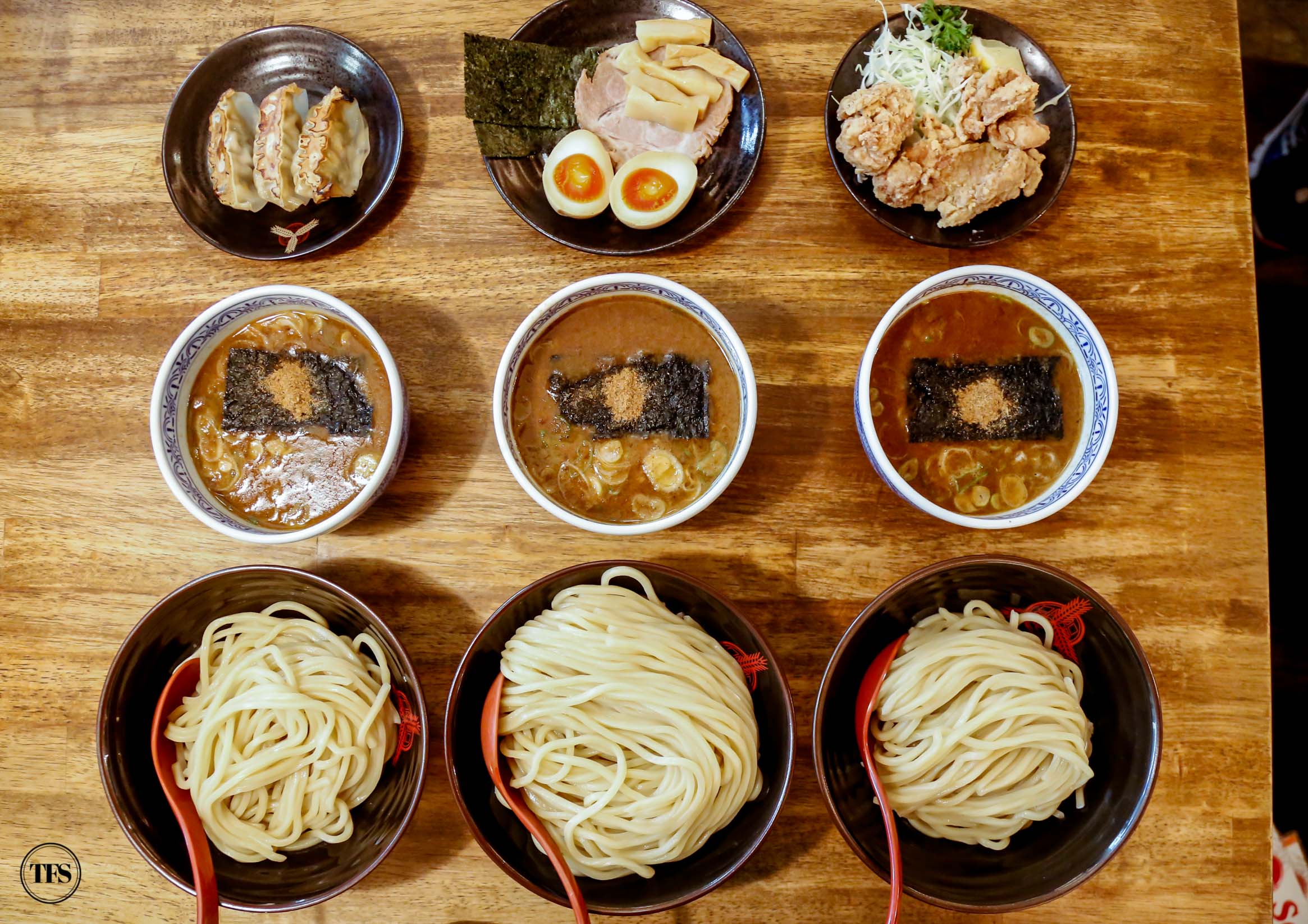 Tsukemen for my sister Reine, O and me. Our appetites were challenged by getting one bowl each. So later on, we realized all of us couldn't finish one heavy bowl of noodles with spicy dipping sauce!
To eat Tsukemen, you don't pour over its sauce/soup on your noodles. You have to grab a hunk of noodles using your chopsticks, dip in the soupy sauce and then eat.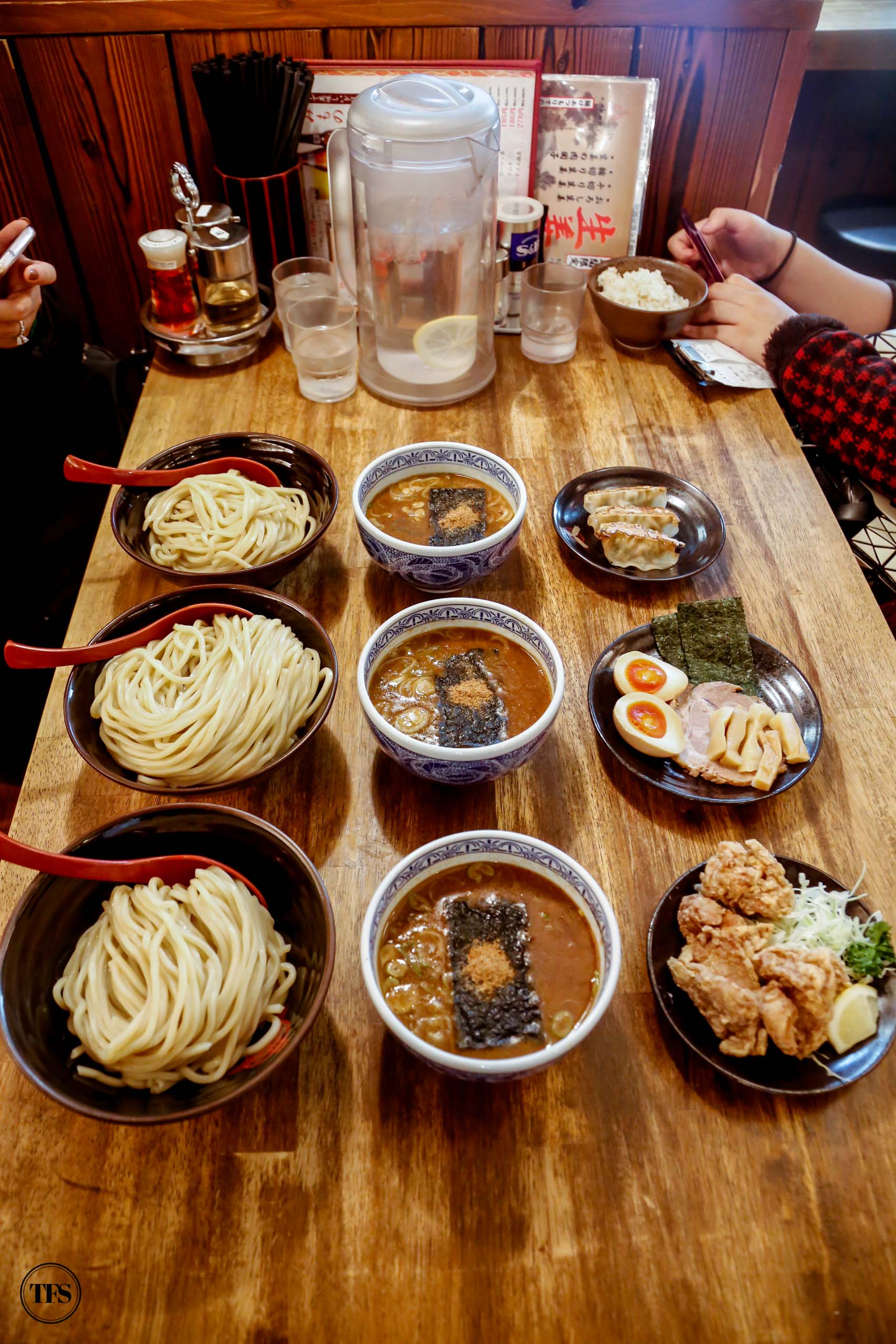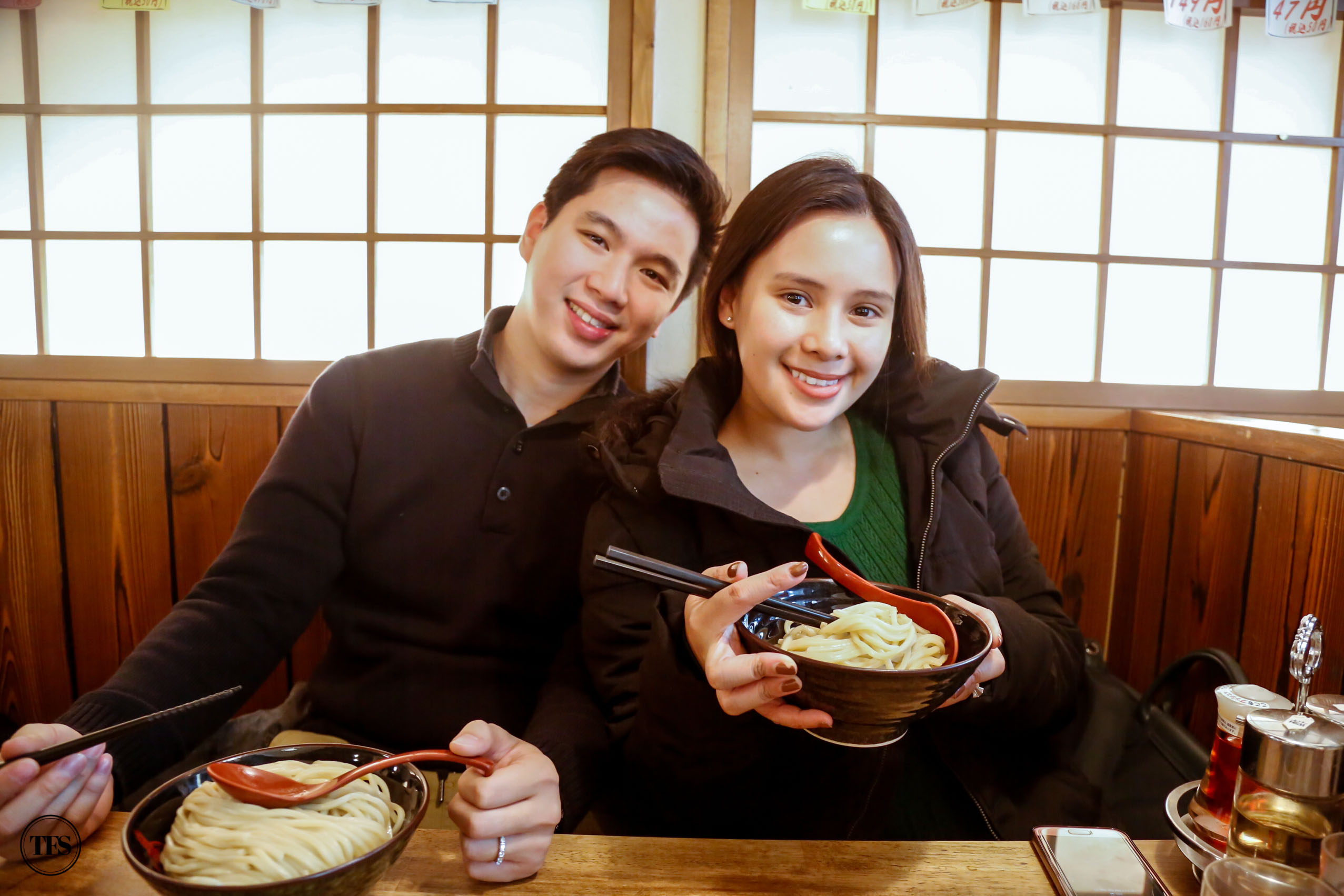 My hub O usually help me finish my food except for instances like this. We were both bloated and just wanted to walk away from Tsukemen and burn the calories again. Haha!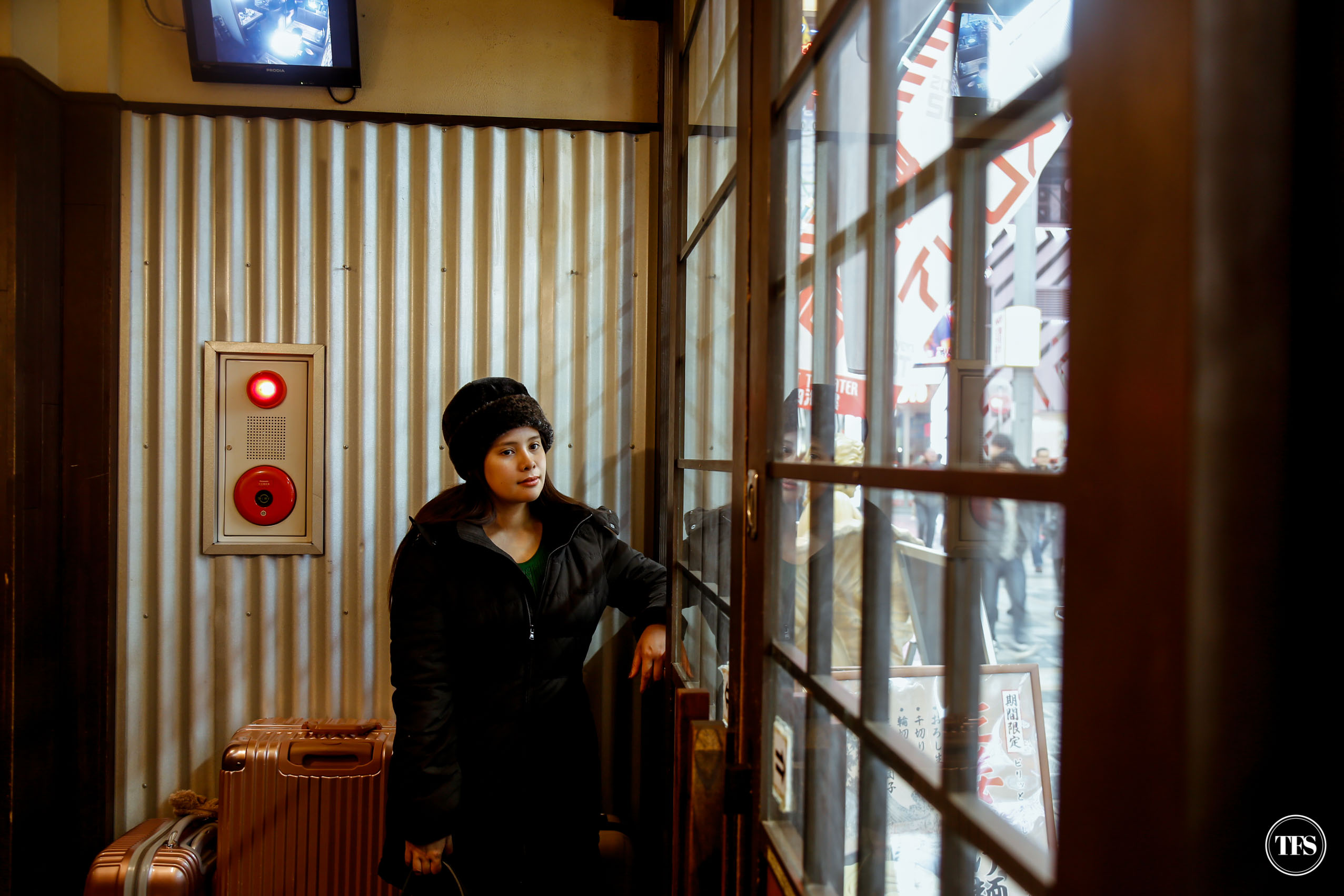 As part of our honeymoon season, to explore Osaka Japan is memorable for me and my husband. I couldn't think of any better travel buddy  than him. Let's see where else God will take us next! Stay tuned and follow our IG account @jillivereverafter.
Stay updated and Subscribe to The Food Scout for Free!
Pray, Eat and Love.
Cheers,
The Food Scout