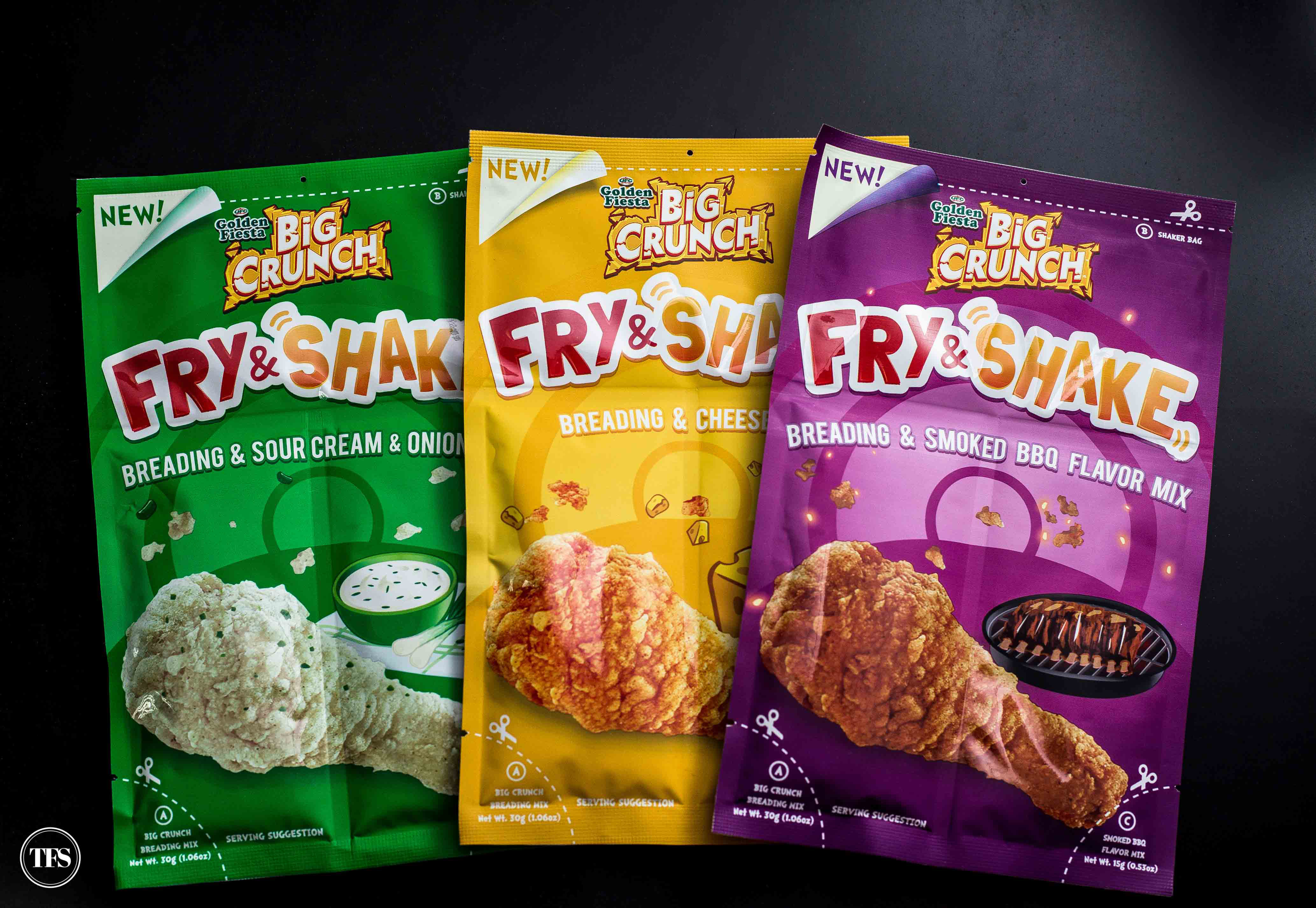 I realized that I never attempted to cook fried chicken at home. Not because I don't know how to or I don't love fried chicken. Let me get this straight. I love fried chicken like you guys! Don't we all love this all-time favorite dish? It's basically easy to adore anything fried. Though I may have never attempted to do it at home because I don't think the fried chicken that I'll cook will be at par with the ones I enjoy in restaurants or in fast-foods. So there, I stopped trying. Until last month, I stumbled into an advertisement on TV and on Youtube about this new way to fry chicken. I've discovered the answer to my dilemma – Big Crunch Fry & Shake breading mix by NutriAsia.
Big Crunch Fry & Shake
The new breading mix is an easy fry and shake product that takes home frying to another level while having fun. Bread, fry and shake. Three easy steps to follow. Next time, I'll share with you how cooking is made easy with this new product I discovered. Talk about convenience, everything you need for frying your meat is already compressed into one pack of Big Crunch Fry & Shake. You have Big Crunch breading mix on one side, flavored mix on one side and a free shaker bag included as well. No need to buy them individually. It does make every home cook's job easier!
I have seen different kinds of breading mix in our local supermarkets but it's a first for me to see one with interesting flavors such as Sour Cream & Onion, Cheese and Smoked BBQ.  All these three flavors sounds like every Pinoy's go-to flavors. For moms with kids, I'm certain the flavors I mentioned are kiddie approved too.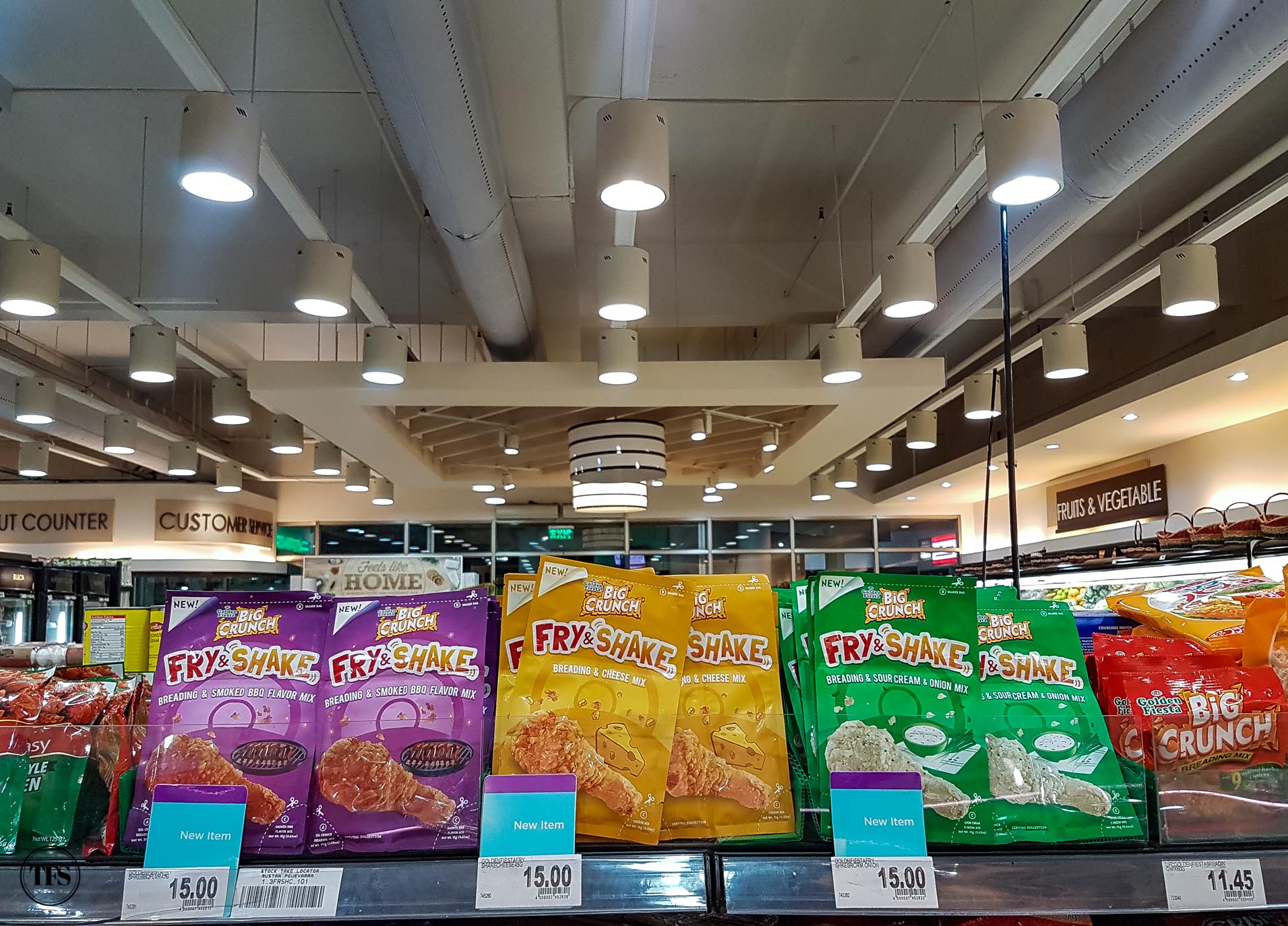 The colored packaging of all three flavors is a scene stealer at the grocery.  What will make you love  the product even more is that one pack is sold at Php15 each only.
Now that I'm managing our own home, and not leaving the groceries to my parents during my singlehood, I'm more aware of the things, specifically food, I need to keep my kitchen happy and healthy. I now keep an eye on ingredients to spice up home-cooked dishes like this flavored breading mix. Have I not been married and living separately, I don't think I'll pay attention to such. On my next post, I'll be sharing with you a recipe and how I used this amazing breading mix.
For now, what do you  think of this grocery find Big Crunch Fry & Shake breading & flavored mix?
Share with me your thoughts!
Stay updated and Subscribe to The Food Scout  for Free!
Pray, Eat and Love.
Cheers,
The Food Scout
---
Facebook: https://www.facebook.com/GoldenFiestaPH/