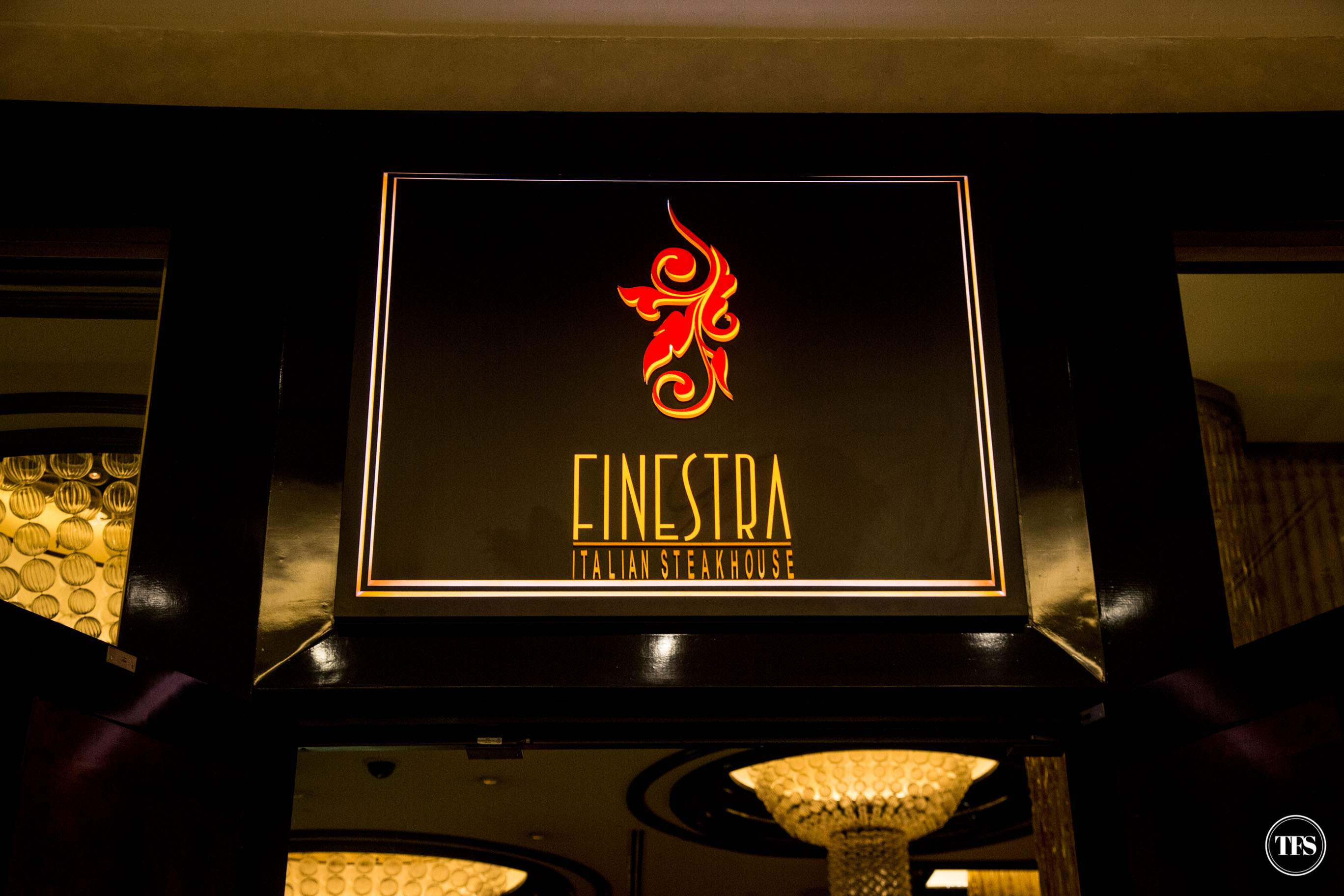 Life is too short not to eat a good piece of excellently cooked steak. This is not a quote I read, it's what I live for. Lol!
O and I love steak. On most of our occasions, we choose to celebrate in steakhouses or any restaurant that serves mouthwatering steaks. On our date nights, we sometimes opt to cook and grill steaks ourselves at home and dine with a bottle of wine. As long as there is steak, we know it's a date! I don't think we'll ever get tired of eating medium-cooked steak for dinner. That will be a big surprise if one of us will refuse a piece of it.
Just recently, we had the chance to dine at Solaire's Italian Steakhouse named Finestra. We drove all the way to Solaire on a Thursday night just because it's never a mistake to have a piece of their talked-about steak.
Finestra, the luxurious Italian Steakhouse in Solaire Resort & Casino, is famous for their premium cuts of Australian Blackmore and US Snake River Farms Wagyu beef. As an Italian restaurant, authentic yet modern Italian classics are served, specialized by Italian-born Executive Chef Alan Marchetti. I didn't expect Finestra to be a merged Italian restaurant and a steakhouse because it isn't the typical set-up of steakhouses here in the Philippines. Also, I didn't expect this will become one of my new favorite steakhouses on my list.
The Food:
Well hello Octopus Carpaccio, you had me at love at first bite. Together with the freshness of cherry tomatoes, olives, spring onion, basil, Lingurian extra virgin olive oil and Amalfi lemon zest, the delicate taste of thinly-sliced octopus makes a serene and gentle comfort to my mouth.
A medley of deep fried king prawns, calamari and zucchini in one Fritto Misto plate.
This could be the best Caesar Salad I've tasted in my life. Differentiating itself from other versions, Finestra Caesar is made special with Spanish marinated anchovies, pancetta. aged parmesan and grilled focaccia croutons. Now that's the king of all Caesars.
Not only it is photogentic, this Agnolotti Tartufo Carbonara has a flavor profile that's one-of-a-kind. I was bothered when the server said "carbonara" while placing the plate on the table. It only made sense when I took a bite of these handmade pasta parcels with carbonara stuffing, crispy bacon, diced zucchini and yes, black truffle. Oh my goodness! Incredible and imaginative pasta creation that was out of the ordinary! I wish to have more please?
Chef Allan Marchetti, born and raised in Rome, calls this Organic Spring Chicken Cacciatore as their traditional "hunter-style" dish. It isn't among my favorites at Finestra even if the chicken's meat was made extra juicy from the sous-vide way of cooking. Though for those who want a glimpse of old Italy and taste its tradition, the flavors of organic spring chicken with San Marzano tomatoes, sage, thyme and Tagiasca olives may do the trick to get your attention.
And of course, the scene stealer of the night was this 300g of Snake River Wagyu Beef. The climax of the show in other words, O and I were in awe of the exceptional marbling, evident as we slice and chew on the tender, soft and buttery texture of the beef. Steak like no other, Solaire's Finestra has the finest steak in town that is easily on top of my steakhouses list. How we wish we could replicate this kind of steak in the comforts of our home. But the fact these steaks are imported, from Snake River Farms the producer of top-of-the-line Wagyu beef, I don't think it's feasible anymore. So if there is one strong reason to keep on coming back to Finestra, that is to enjoy the best intense marbling and subtle flavors of Snake River Farms' premium steak.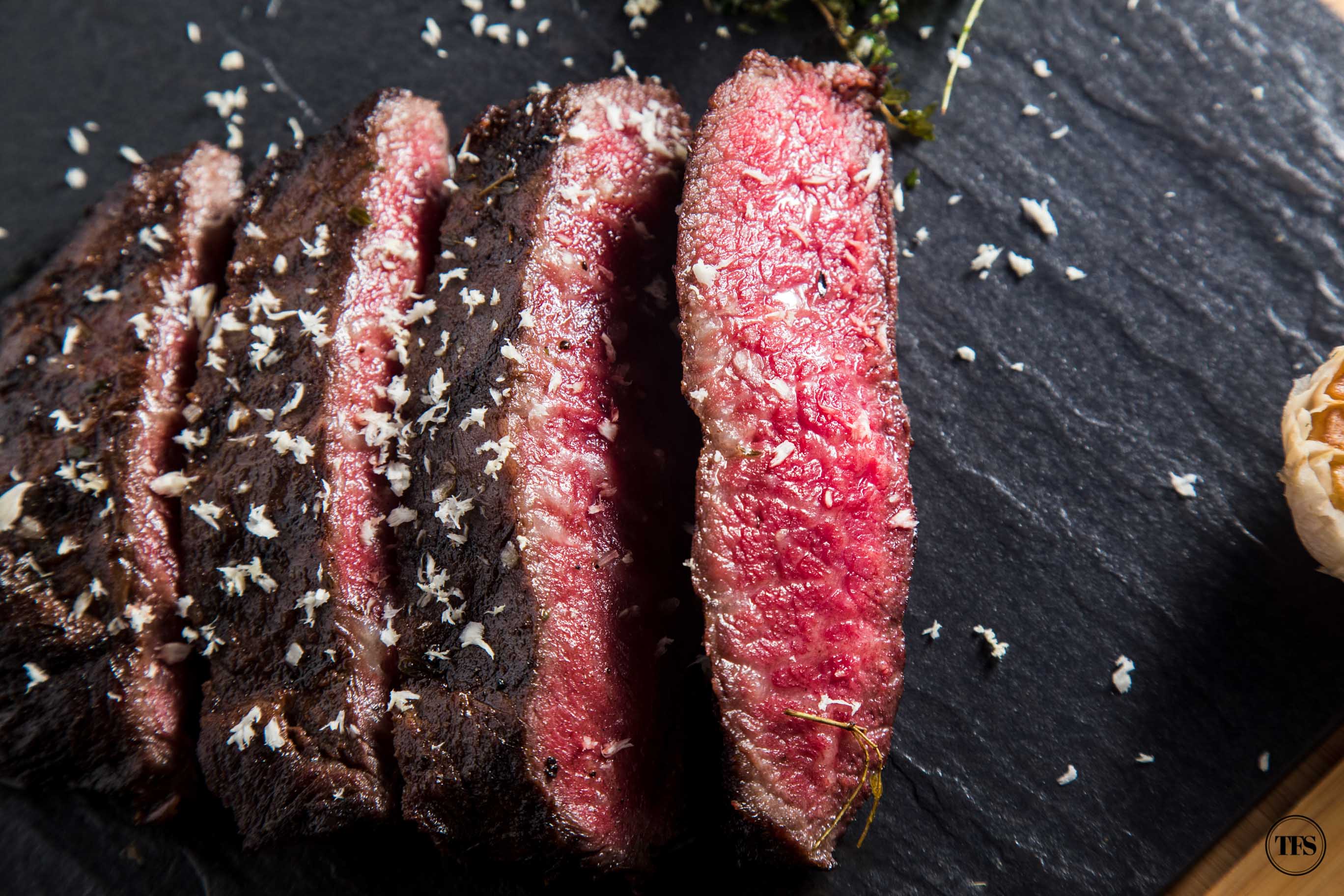 Chef Allan put on a show for the Chilean Sea Bass al Cartoccio. Served with Cannellini beans mixed with pesto sauce, Chef Allan gently took out a slab of steamed Chilean Sea Bass from its wrapped paper pouch. The process of steaming inside a paper pouch creates a juicier texture without letting go of its light yet flavorful taste notes.
The show continued when the first dessert Warm Chocolate Cake came into  the picture. A ball of chocolate created the element of surprise as its hot chocolate syrup slowly poured on top of the dome to melt it down and reveal what's inside.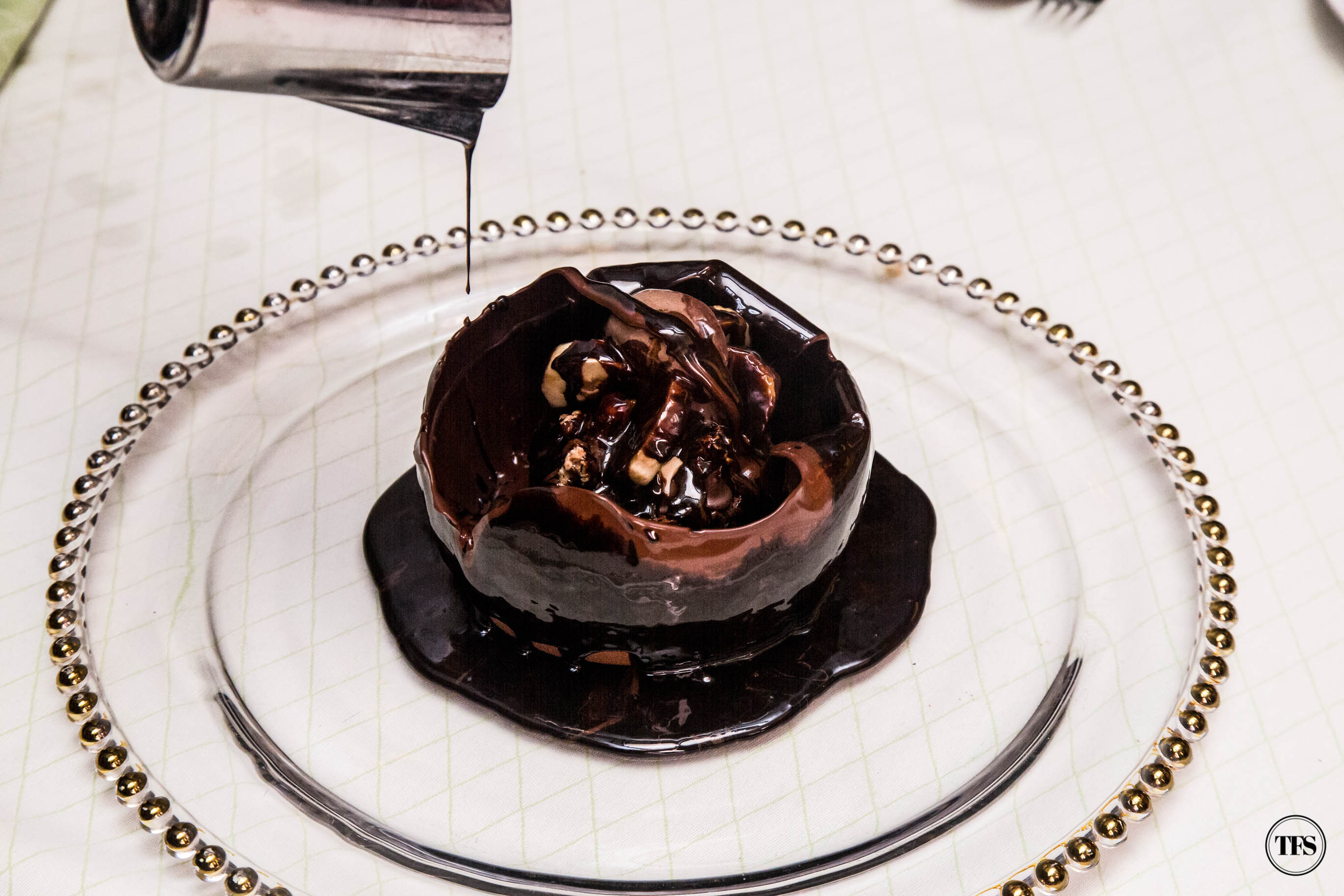 Here's what you get inside, lavish chocolate ice cream and cake. Taking chocolate seriously, everything on this plate was extremely rich that defines what luxurious chocolate flavor really is. It attracts dessert lovers who aren't fans of too much sweetness yet craves for a strong punch of chocolate flavor. You say you're a chocolate lover huh? Then don't miss this out!
On the other side of the dessert spectrum, we hopped from chocolates to lemons. The new Lemon Dome is a triple treat of lemon cremeaux, almond sponge and limoncello sorbet. All three are uniquely plated individually with similar bold flavors of lemon yet are set apart because of their differences in texture. I love the sour finish, which made it perfect after indulging in the warm chocolate cake.
The lightest among other desserts on the table, Finestra Tiramisu is one beautiful mess of Chef Allan Marchetti's recipe he learned from his home back in Rome. Like a giant chunk of gelato slapped on the plate, I was skeptical of this dessert. Then, I took spoonful from this mountainous dessert and boom! I couldn't stop myself from wanting more. This is how I want to end my Italian steak dinner!
The Ambiance: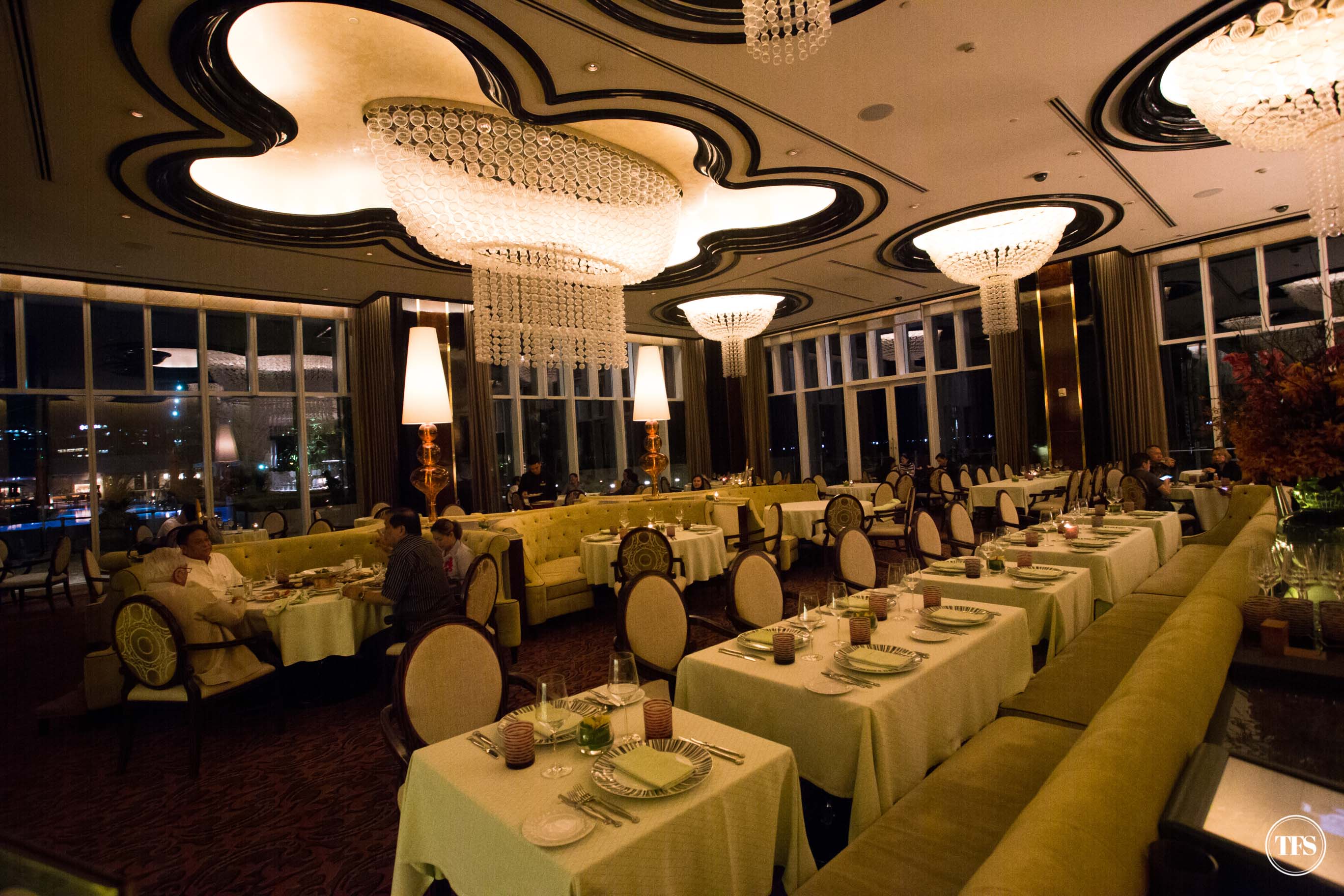 Defined as windows in English, Finestra was designed to create a fine, sophisticated yet relaxing ambiance through its floor-to-ceiling windows that gives a superb view of Solaire's swimming pool and on one side, Manila Bay. The lime green couches liven up the classic and dark earth tones of the room. And as I look above, I was astonished by the chandeliers in different forms.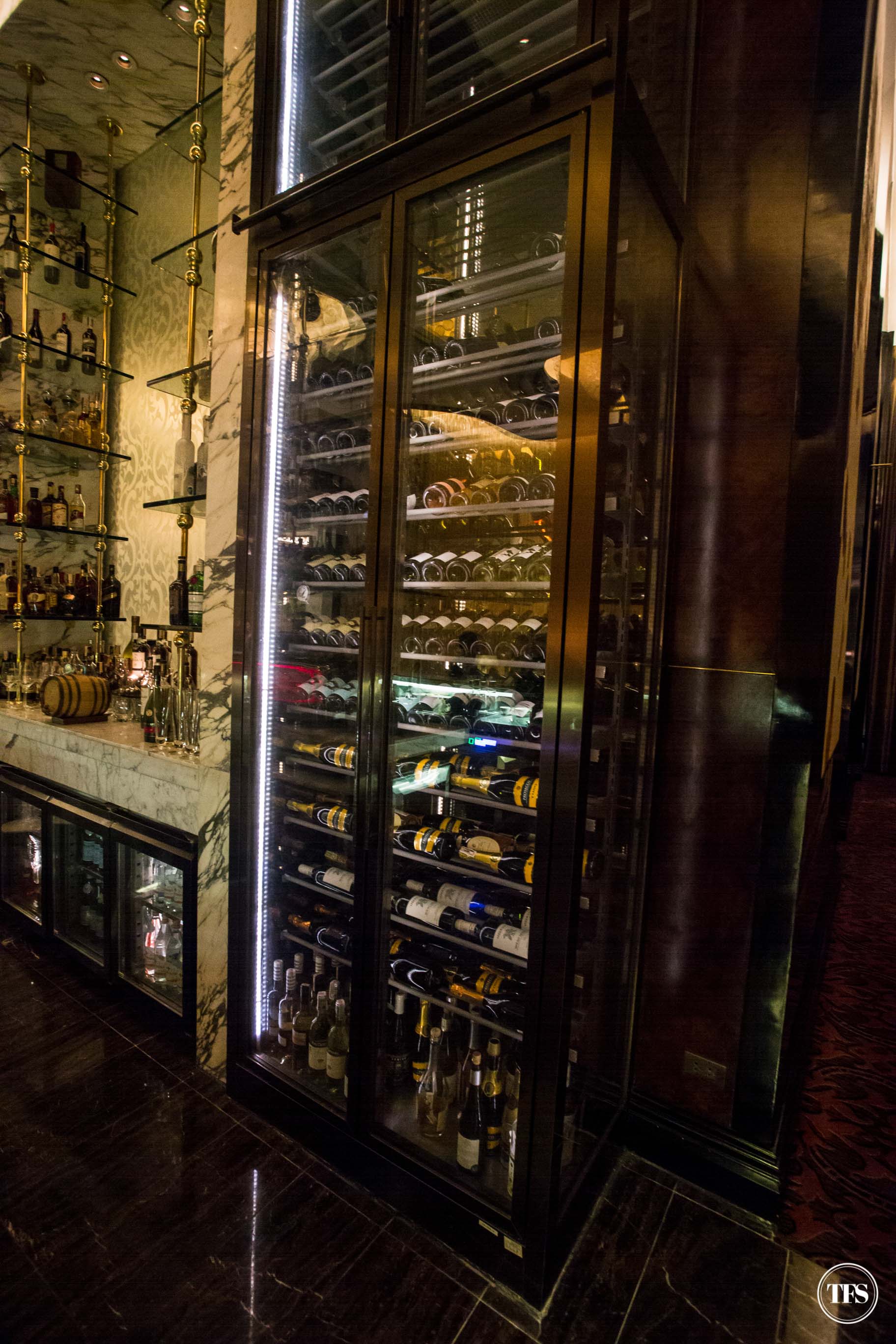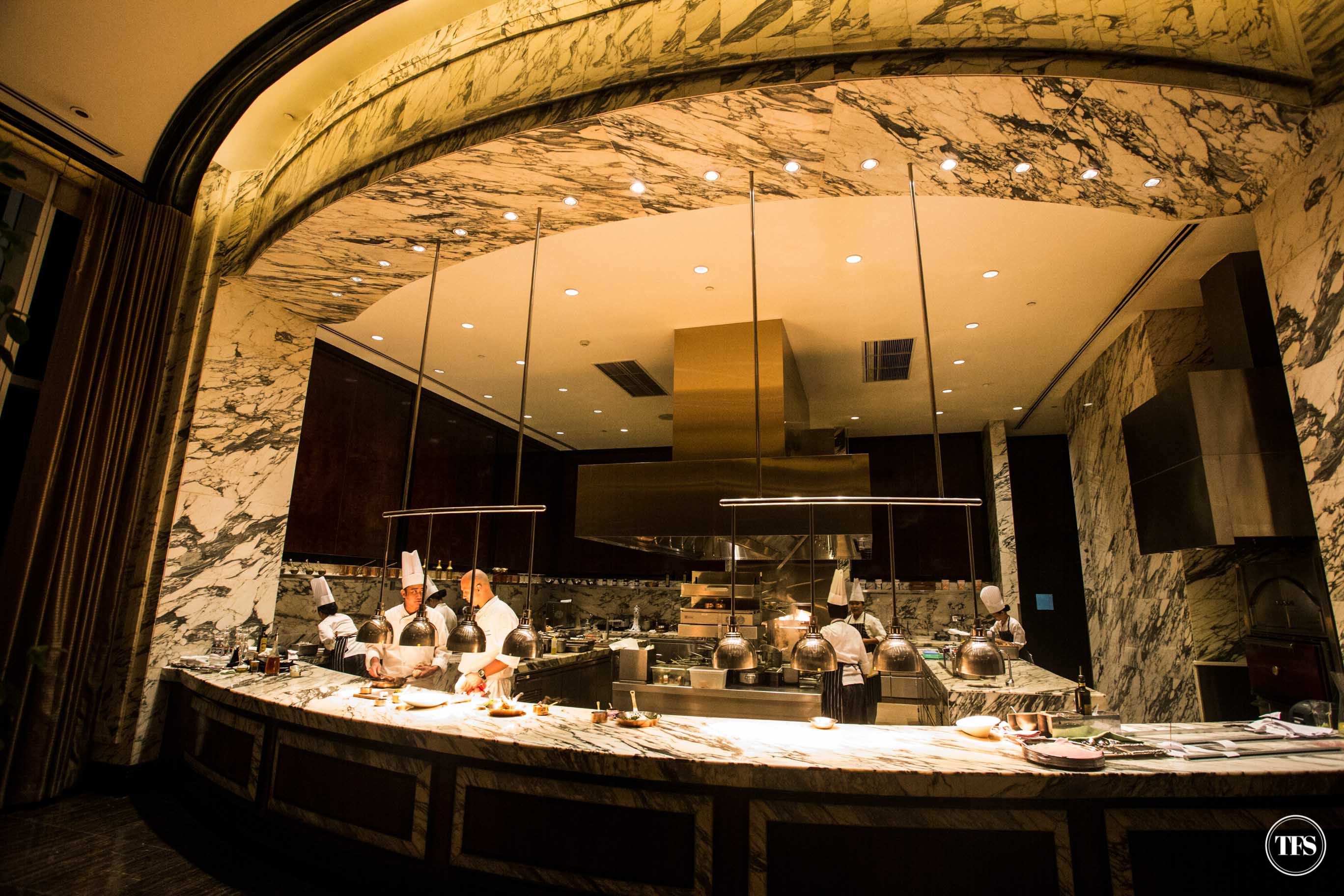 The wide open kitchen facing the guests looks like I was watching a theatrical performance of actors in aprons and chef's hats. They were calm, systematic and brilliant in the kitchen.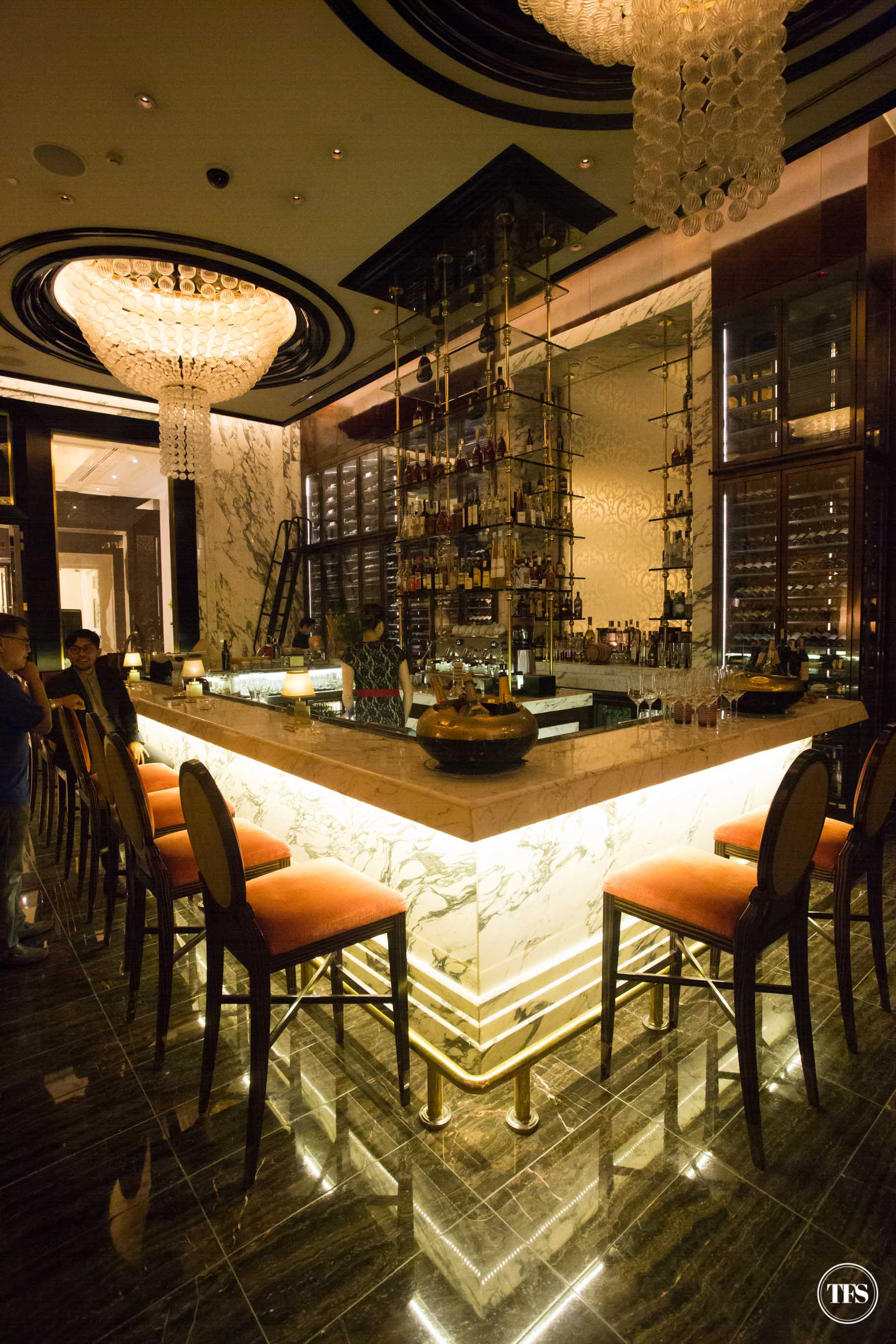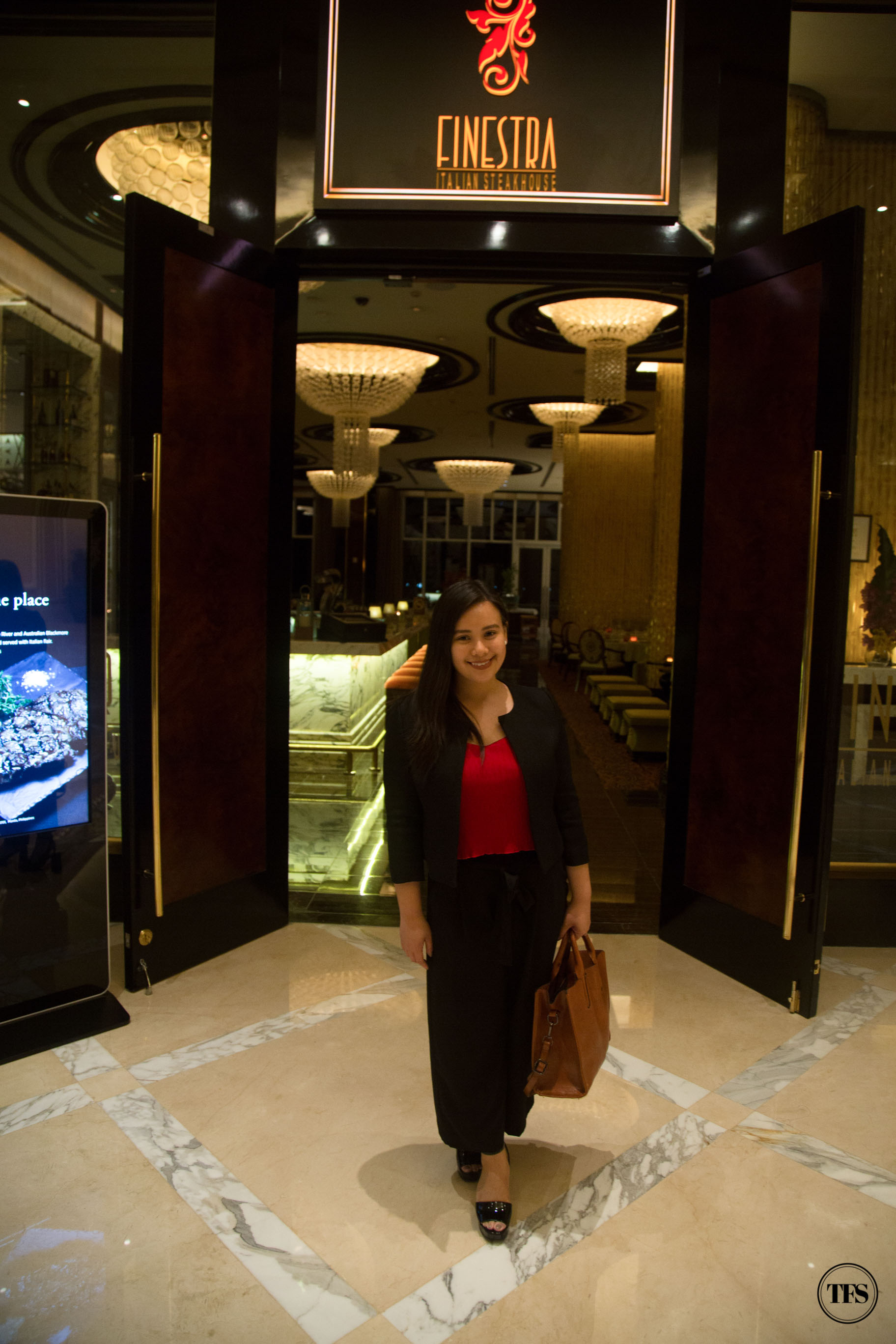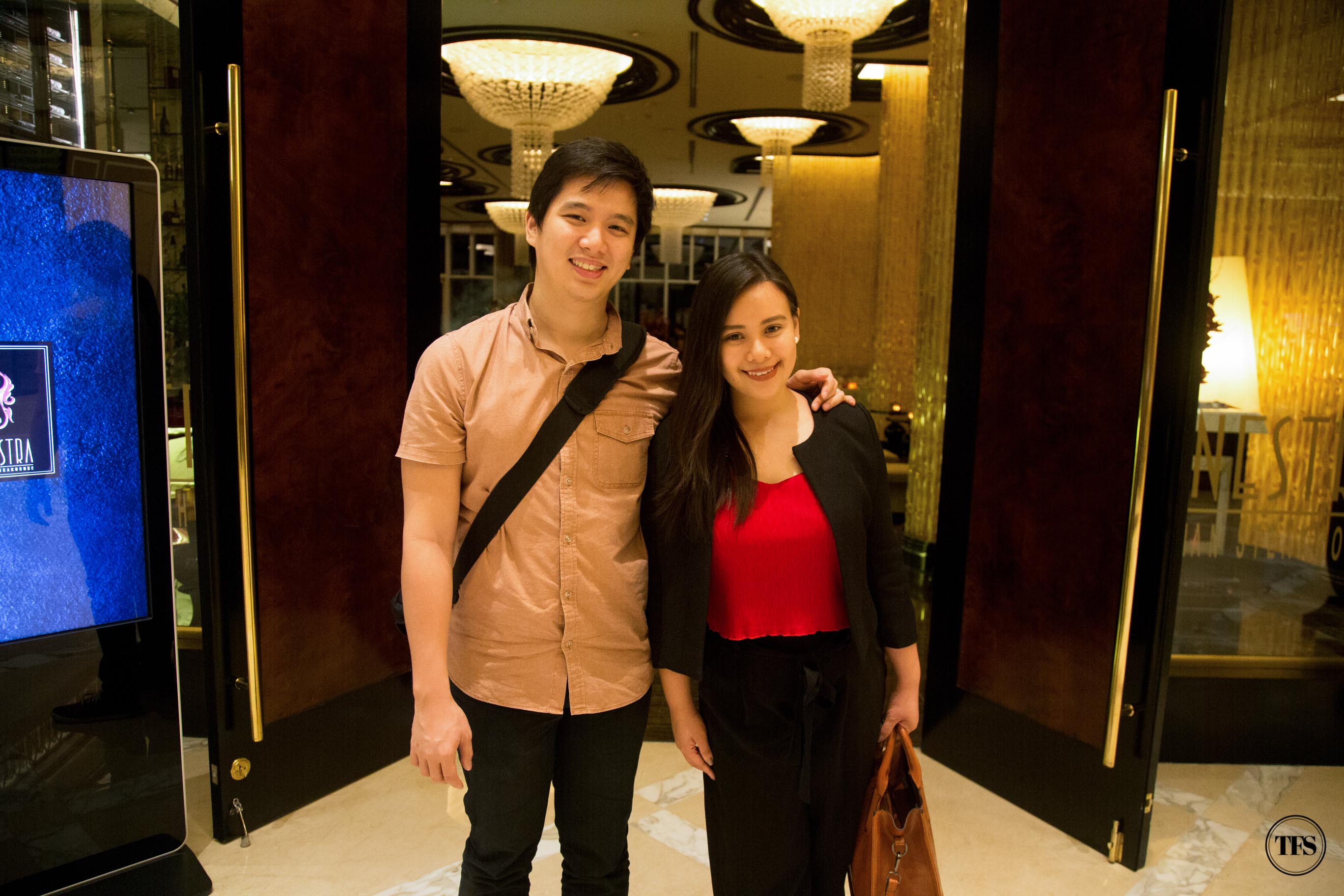 Steak connoisseurs will be wowed by the exquisite selections available at Finestra. A unique and excellently executed concept that is both Italian and premium steakhouse, I am fully delighted and satisfied from start to finish. Is it worth the price? Definitely it is, especially for a romantic date!
What do you think of Finestra Italian Steakhouse at Solaire Resort & Casino?
Share with me your thoughts!
Stay updated and Subscribe to The Food Scout for Free!
Pray, Eat and Love.
Cheers,
The Food Scout
---
Location: Solaire Resort & Casino, Aseana Avenue, Entertainment City, Parañaque City, Metro Manila, Philippines
Operating Hours: 5:00PM-10:30PM
Contact: (+632) 246-9069 ext:334
Facebook: https://www.facebook.com/FinestraAtSolaire
Budget: PHP3,500++
Rate
Food            9/10
Ambiance  9/10
Service        9/10
Cost             8/10
Overall       8.75/10