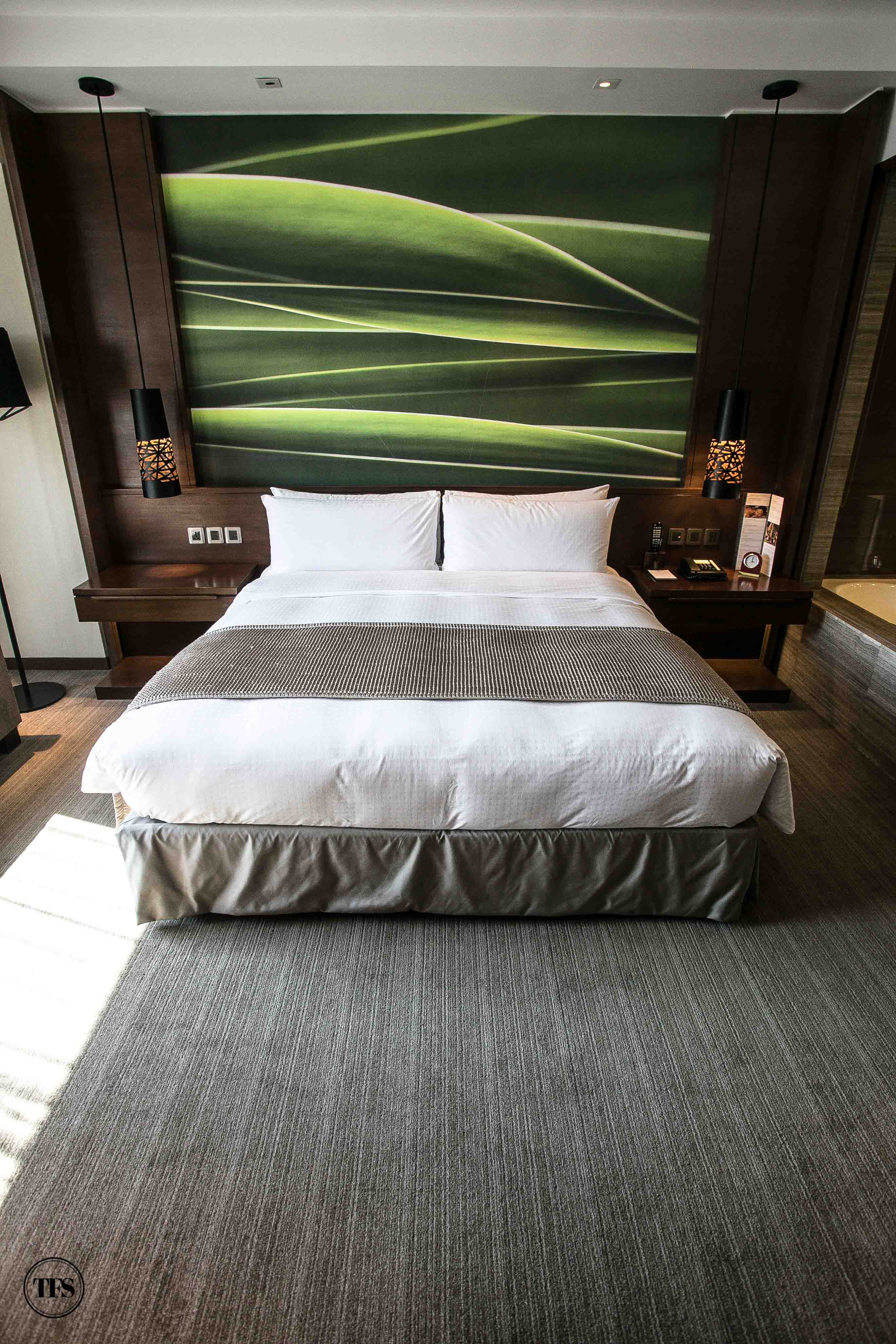 The first year of marriage is the start of our adventures around different places, whether it's local or international. Ideally, we plan this first year to centered on just God and the both of us. Hopefully, no kids first since we want to establish the foundation of our married relationship together. It's way different during the dating stage. We couldn't just randomly travel alone without chaperones and go on a staycation. As a newly married couple, this is the exciting part where we can freely go wherever we want without asking permission from our parents.
So during one of the long weekends a few months ago, O and I booked our 'staycation' at Forbes Travel Guide's Five-Star Hotel,  Marco Polo Ortigas Manila.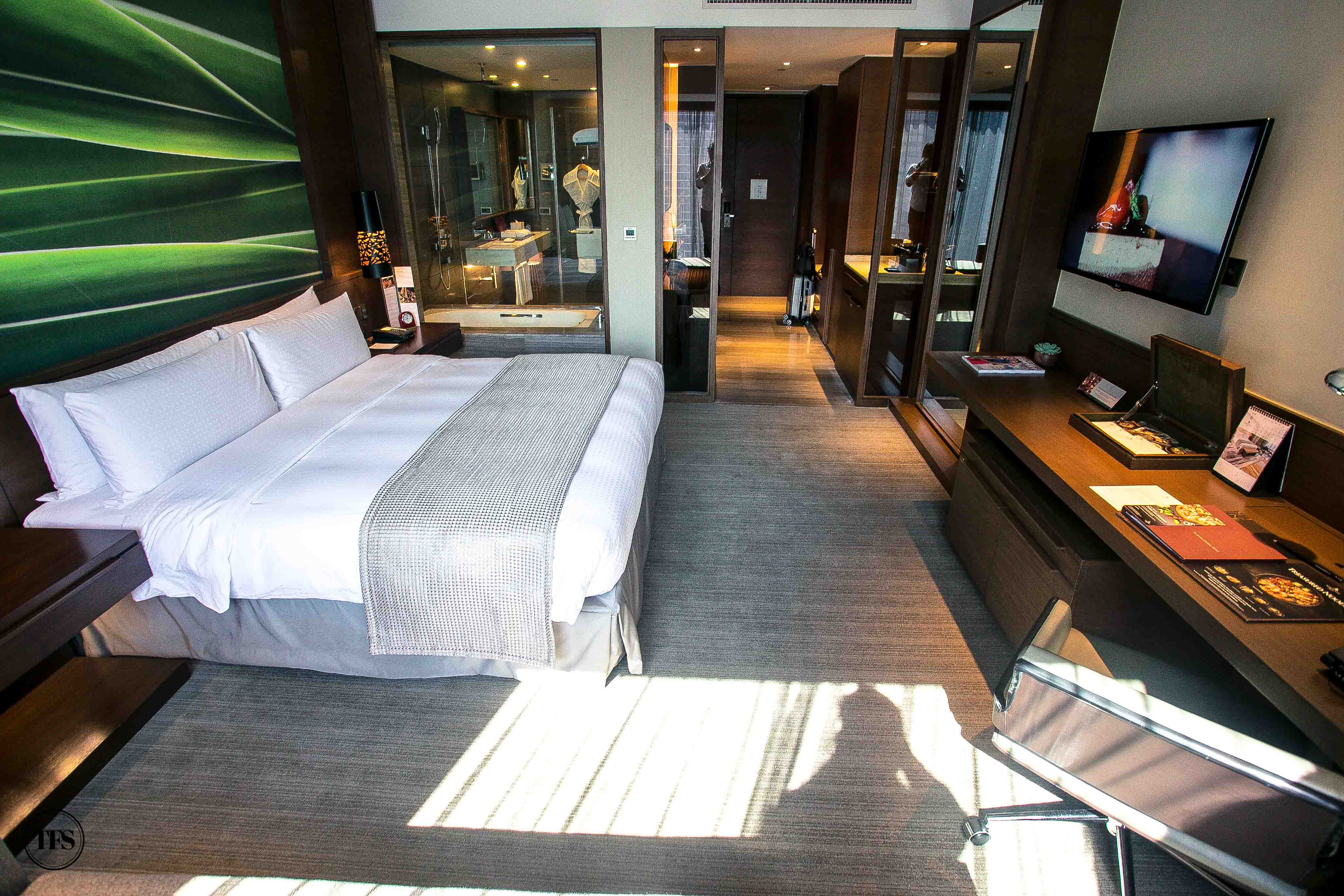 The Room at Marco Polo Hotel Ortigas
The spacious Deluxe Room was the right size for the two of us on this overnight weekend 'staycation'. Like kids who are excited to explore the room, we inspected every part of the room as soon as we got in, before we jumped and messed up the bed. Being such a girl, I turned right to the bathroom and looked at every detail of it. Because the bathroom is built with a floor-to-ceiling see-through glass by the marbled bath tub, I had a view of our bed for the night. A king-sized bed covered in soft luxurious white sheets added extra comfort for our good night sleep and afternoon nap. O and I were actually tempted to just lay down the whole afternoon. But then, we didn't want to miss out on our afternoon tea at Connect.
Our Deluxe Room is equipped with these:
Executive desk
In-room safe
LCD colour TV with cable channels
Marble bathtub
Mini-bar and refrigerator
Nespresso coffee machine and tea making facilities
Rain shower
Wi-Fi internet service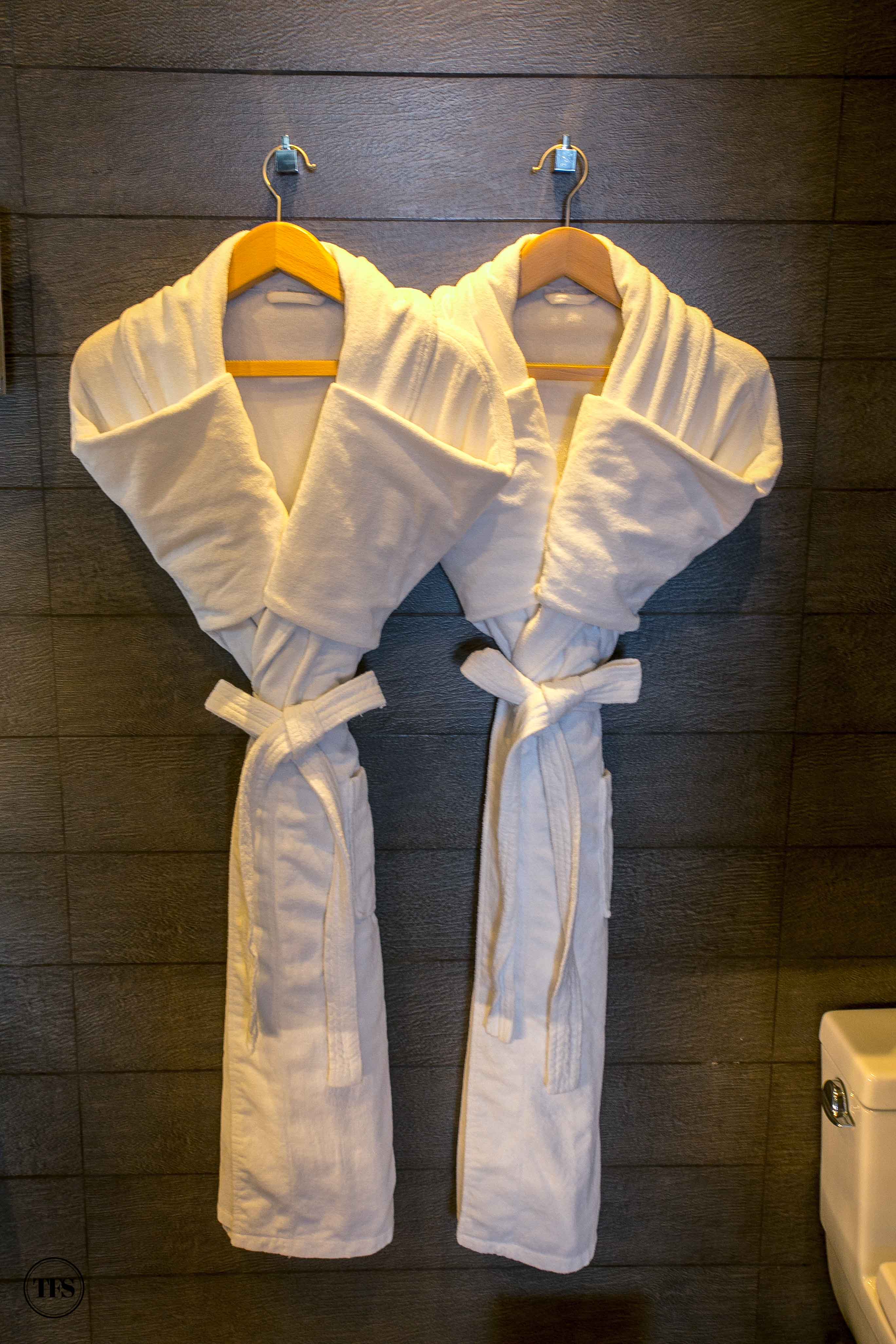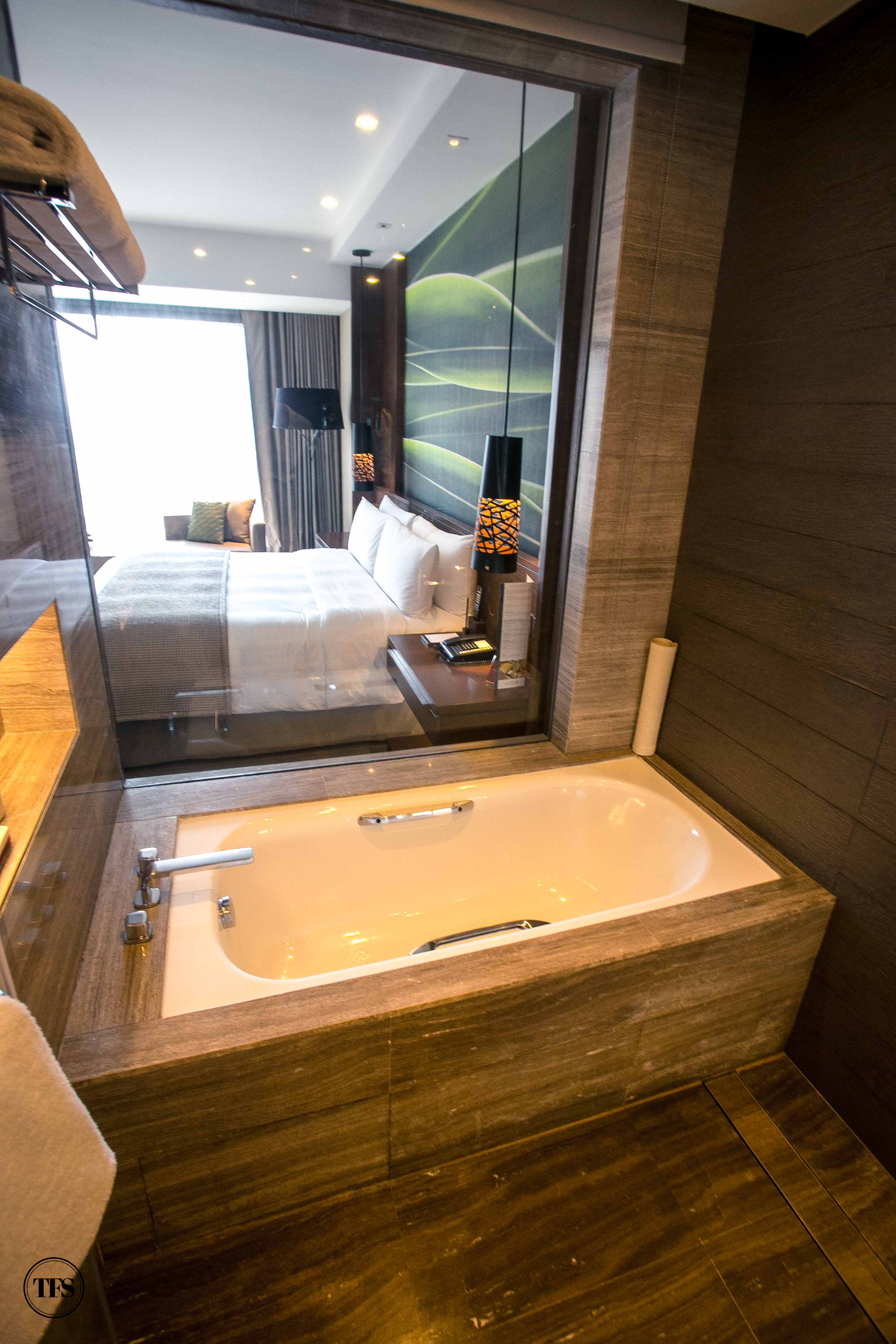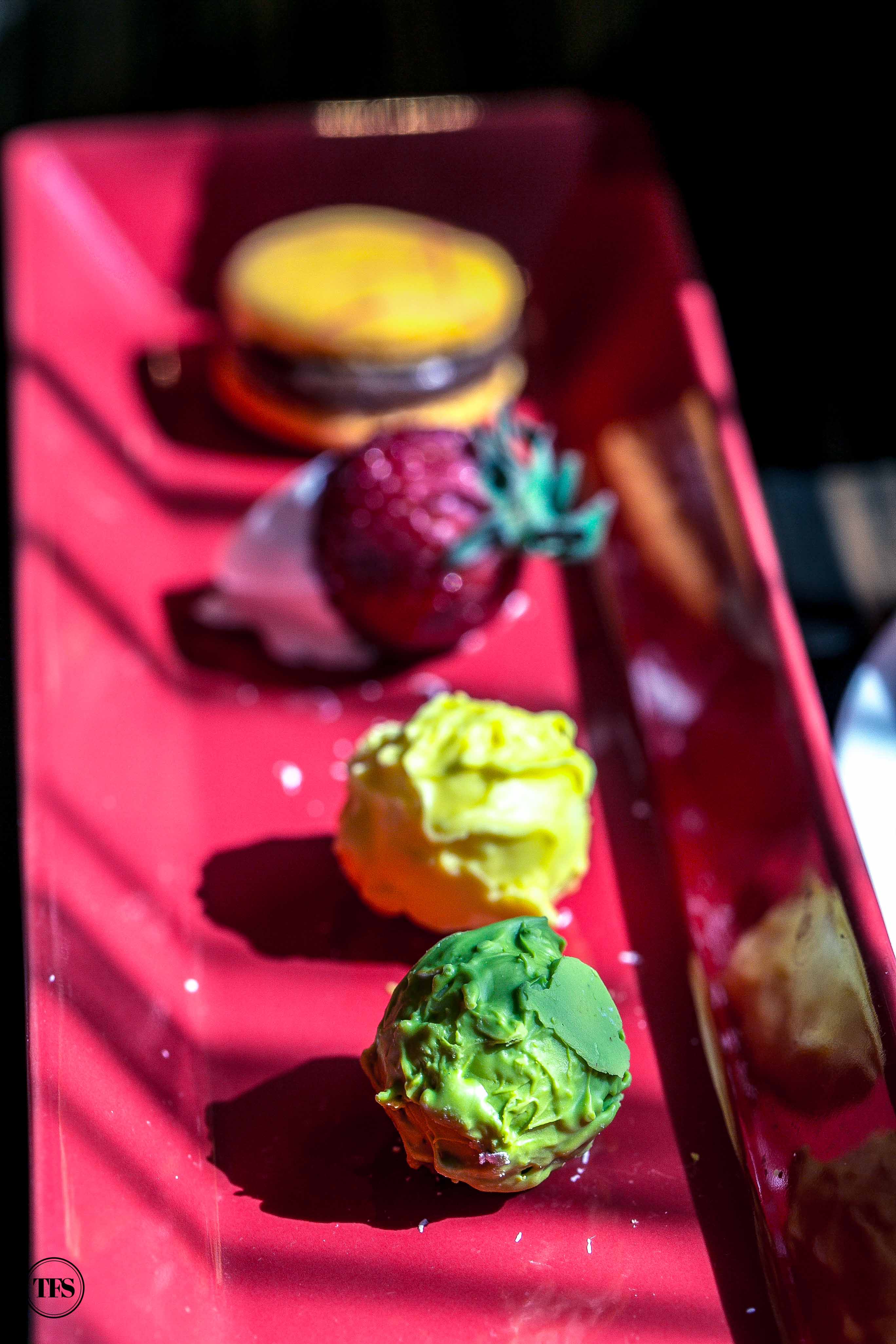 Welcome desserts and fruits by Marco Polo Manila.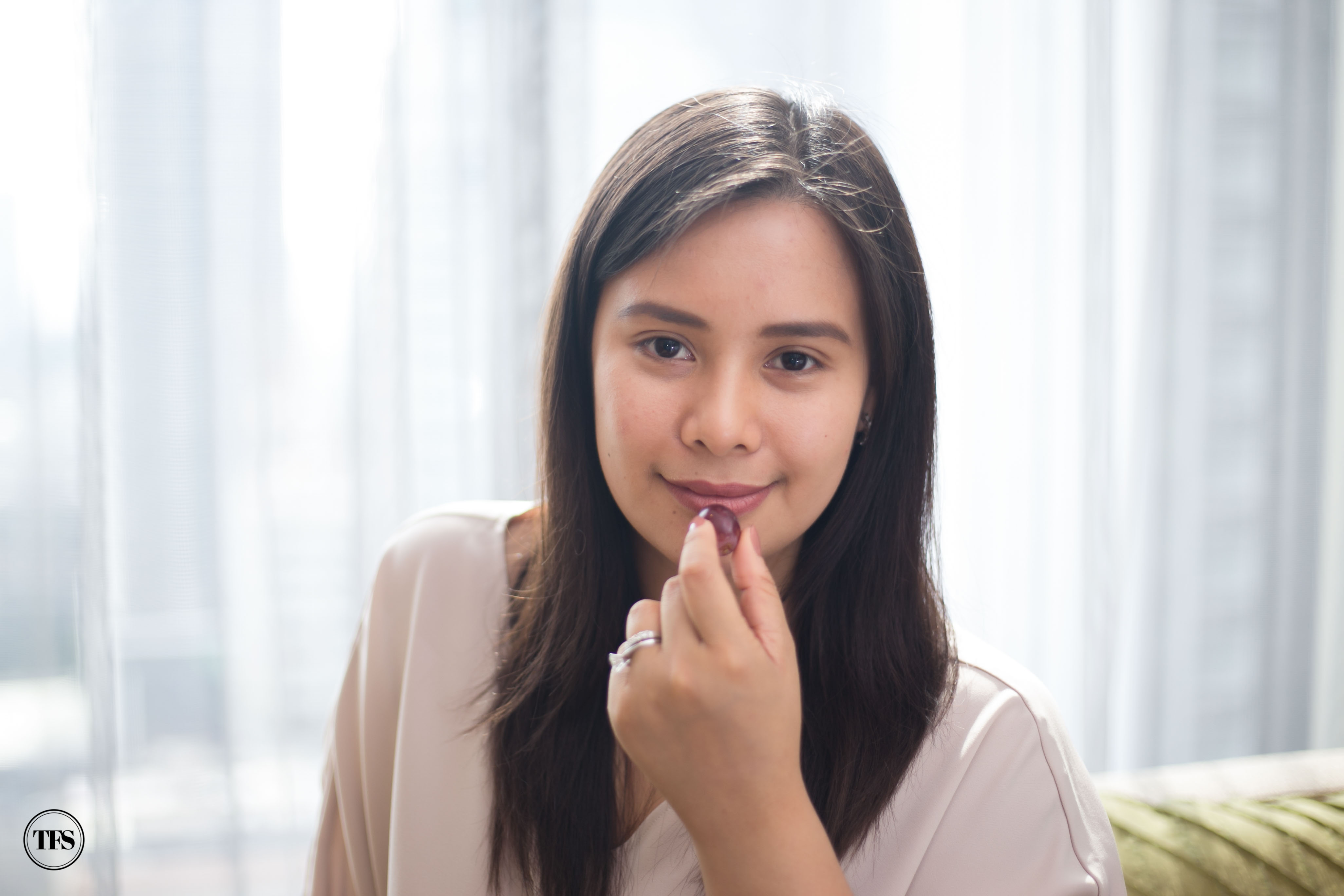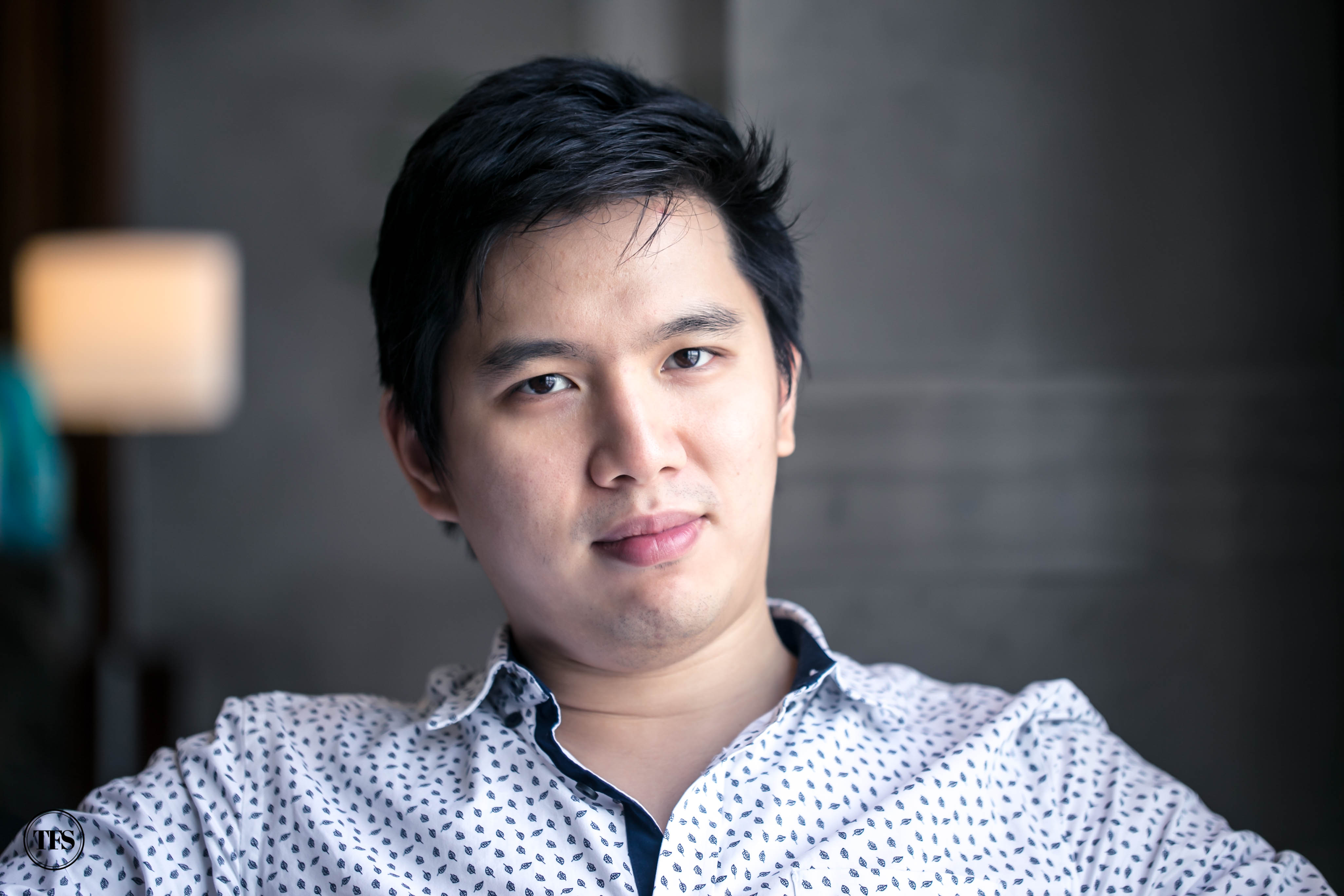 Afternoon Tea at Connect
Hunger began to spike up, so we decided to head down to the lobby for some afternoon tea at Connect. It was quite interesting to just take a pause, look around and observe the diversity of people around the main lobby. There was a couple who just got married and had their photoshoot at the lobby. You have to agree with me that it's such a lovely view when you see the bride and the groom effortlessly in love. On my other side, as I sat by the gigantic glass window, it was the view of Pasig, Valle Verde side. Together with our Afternoon Tea set, O and I simply enjoyed our  face-to-face conversation about our own perspectives on random topics. In other words, it was one of those chill talks we normally have.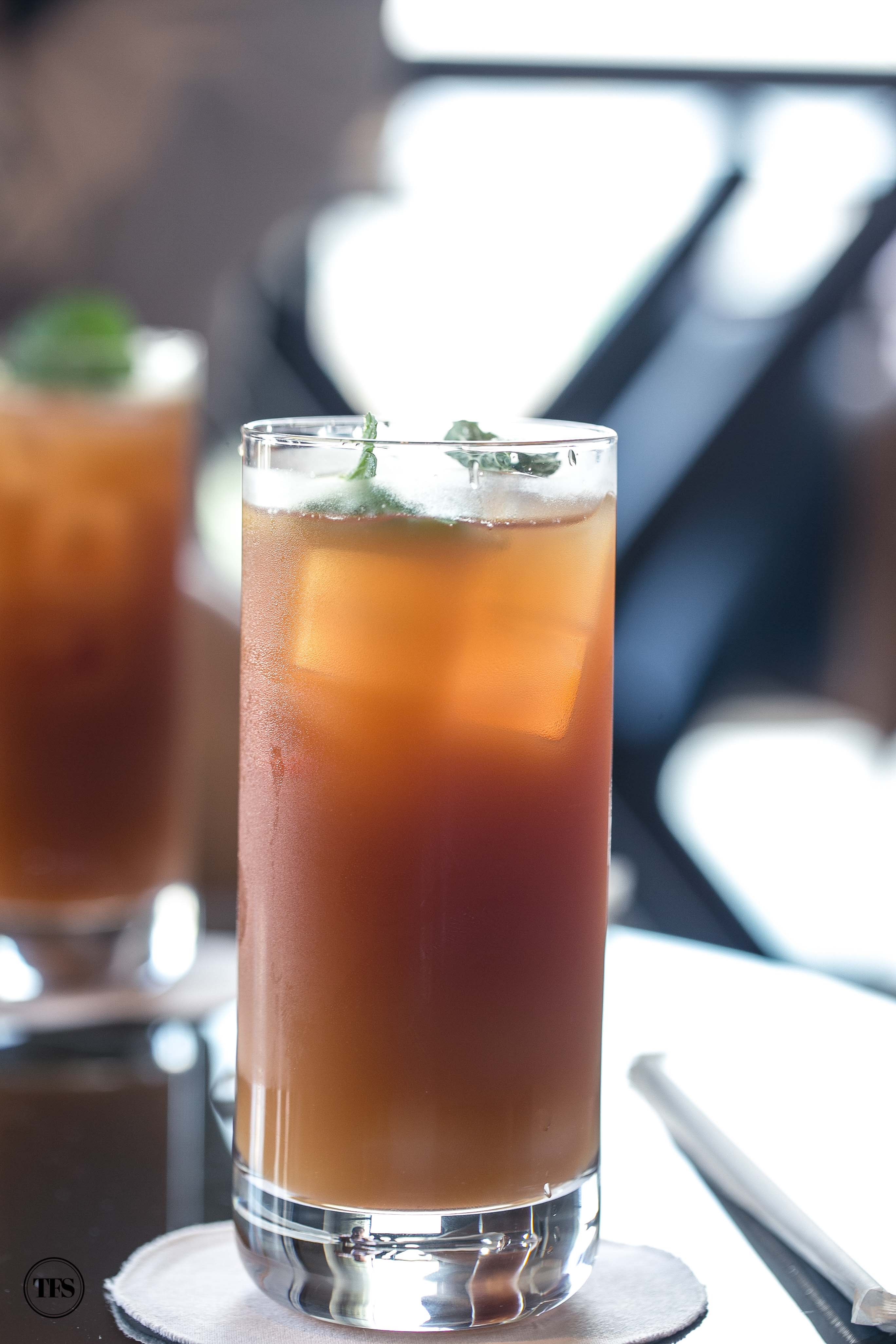 One thing I cannot forget about Marco Polo Hotel, their iced tea! The visit to Marco Polo is incomplete without a glass of their popular iced tea.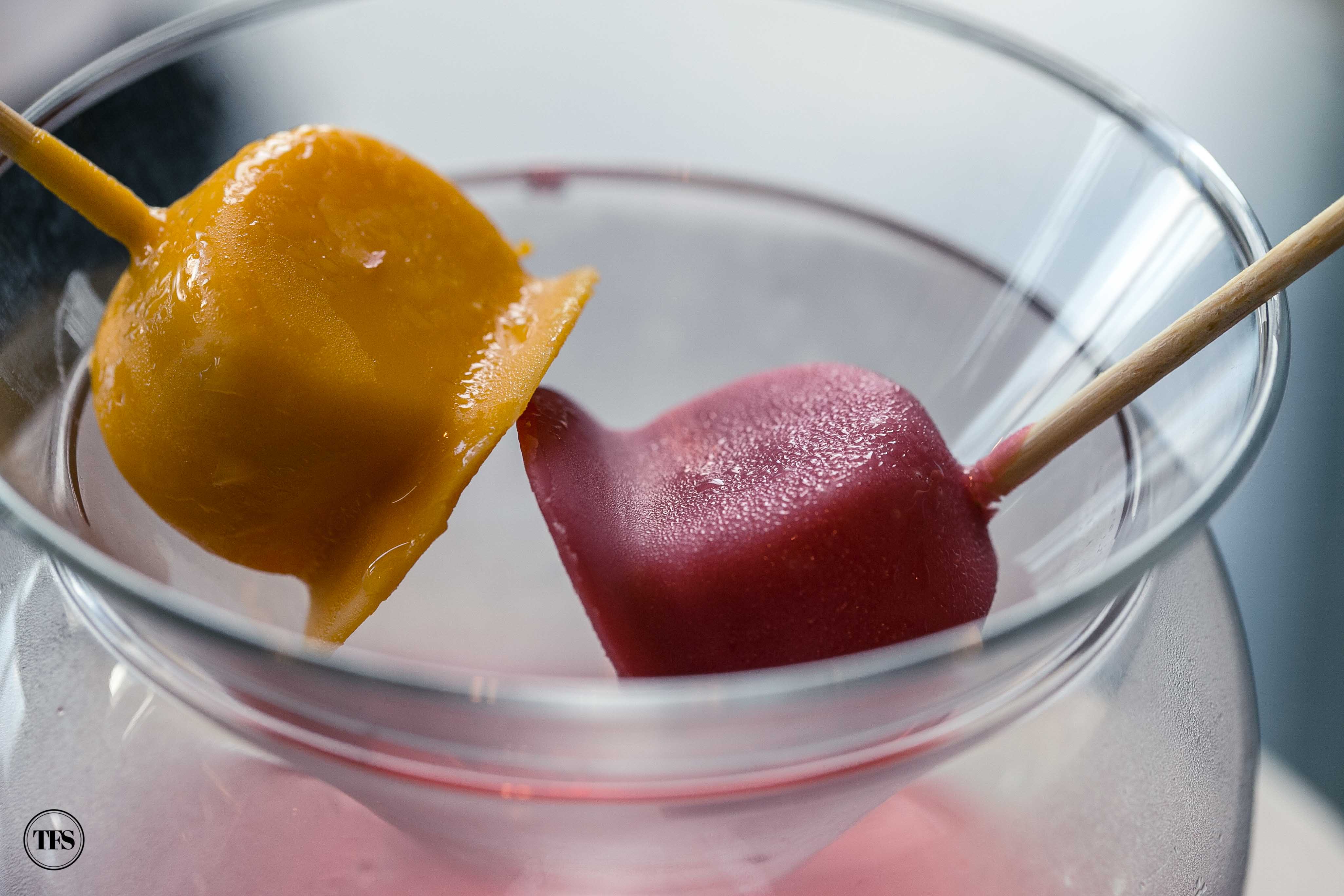 Refreshing (slightly sour) popsicle coolers came next to prepare our taste buds for the savory dishes.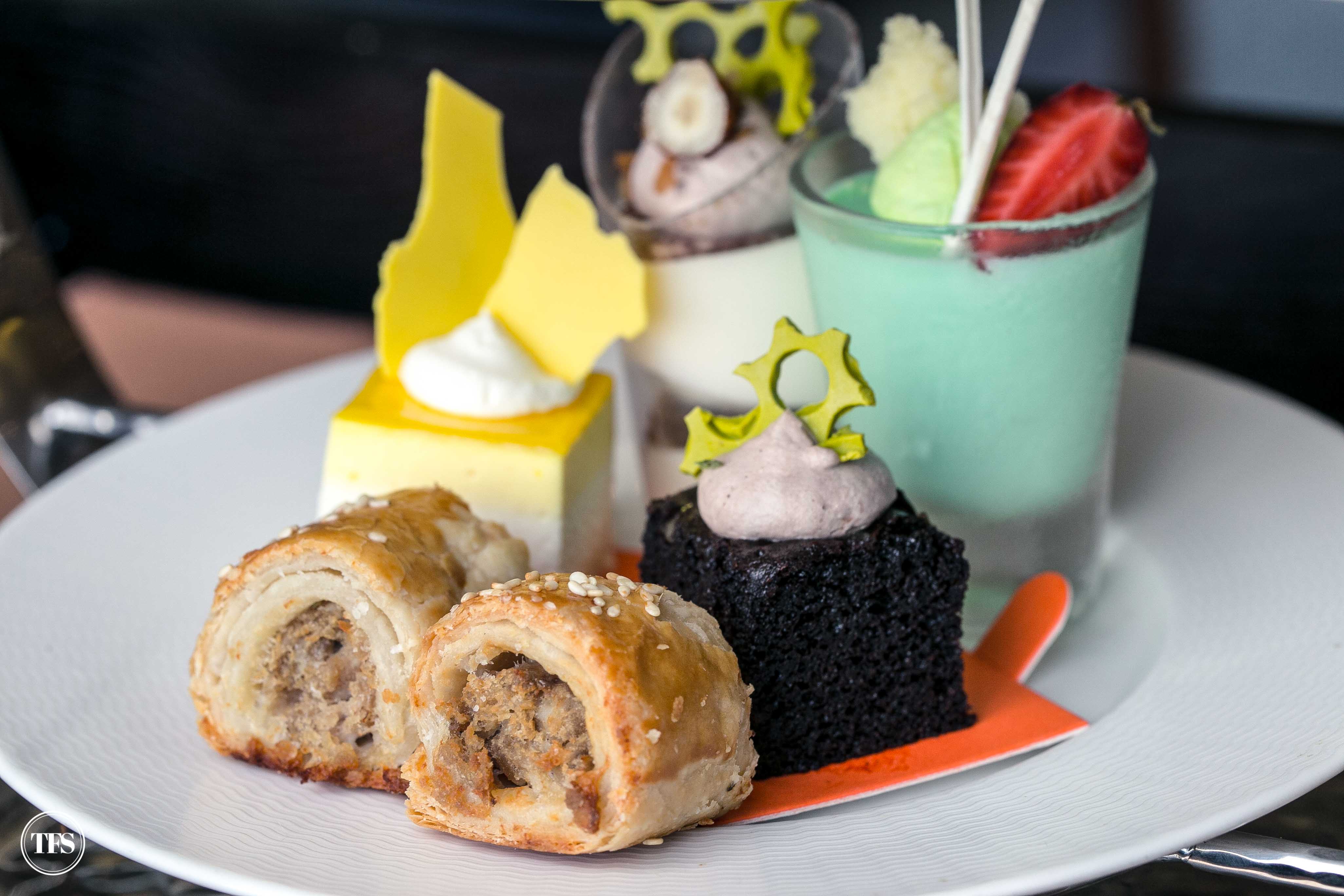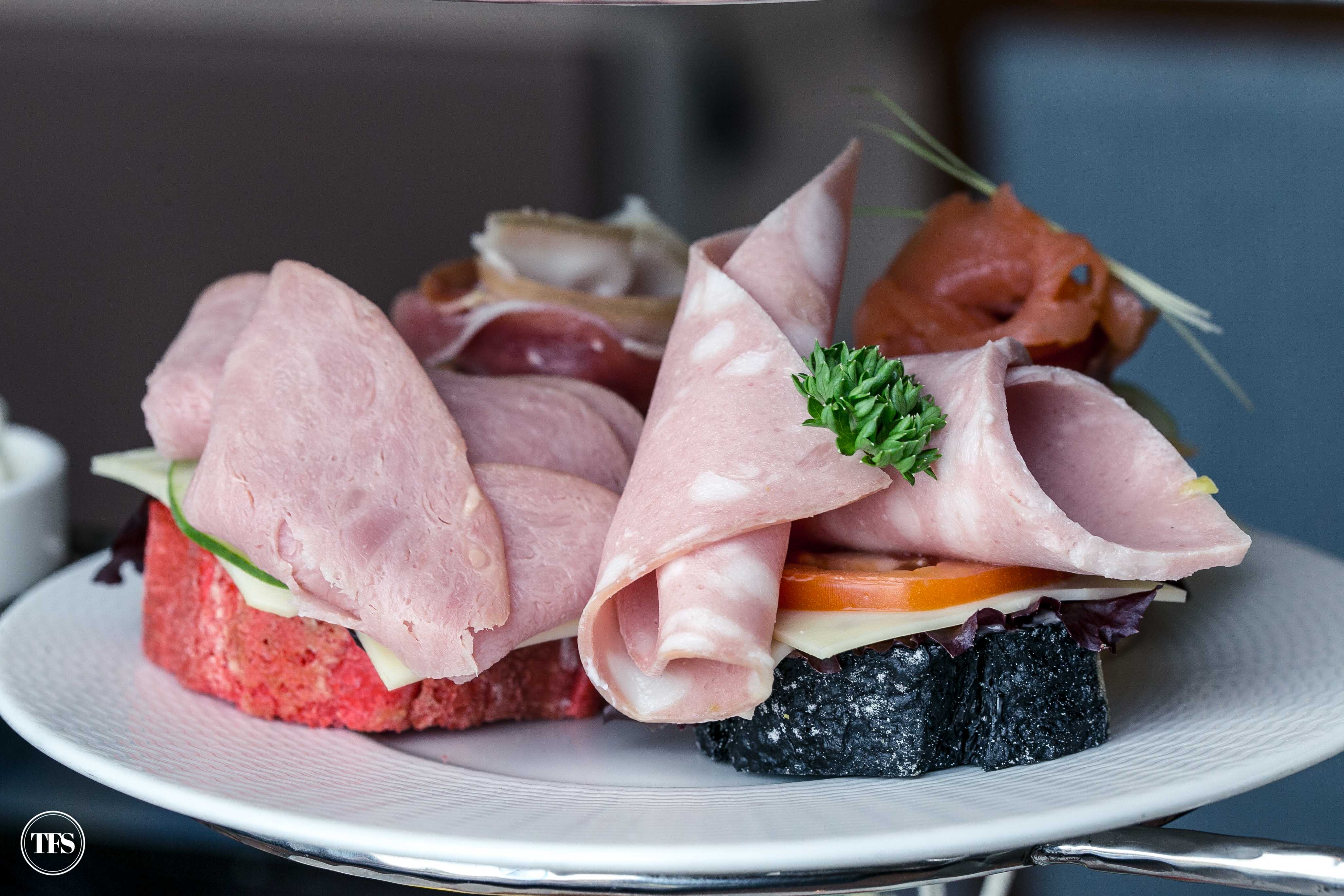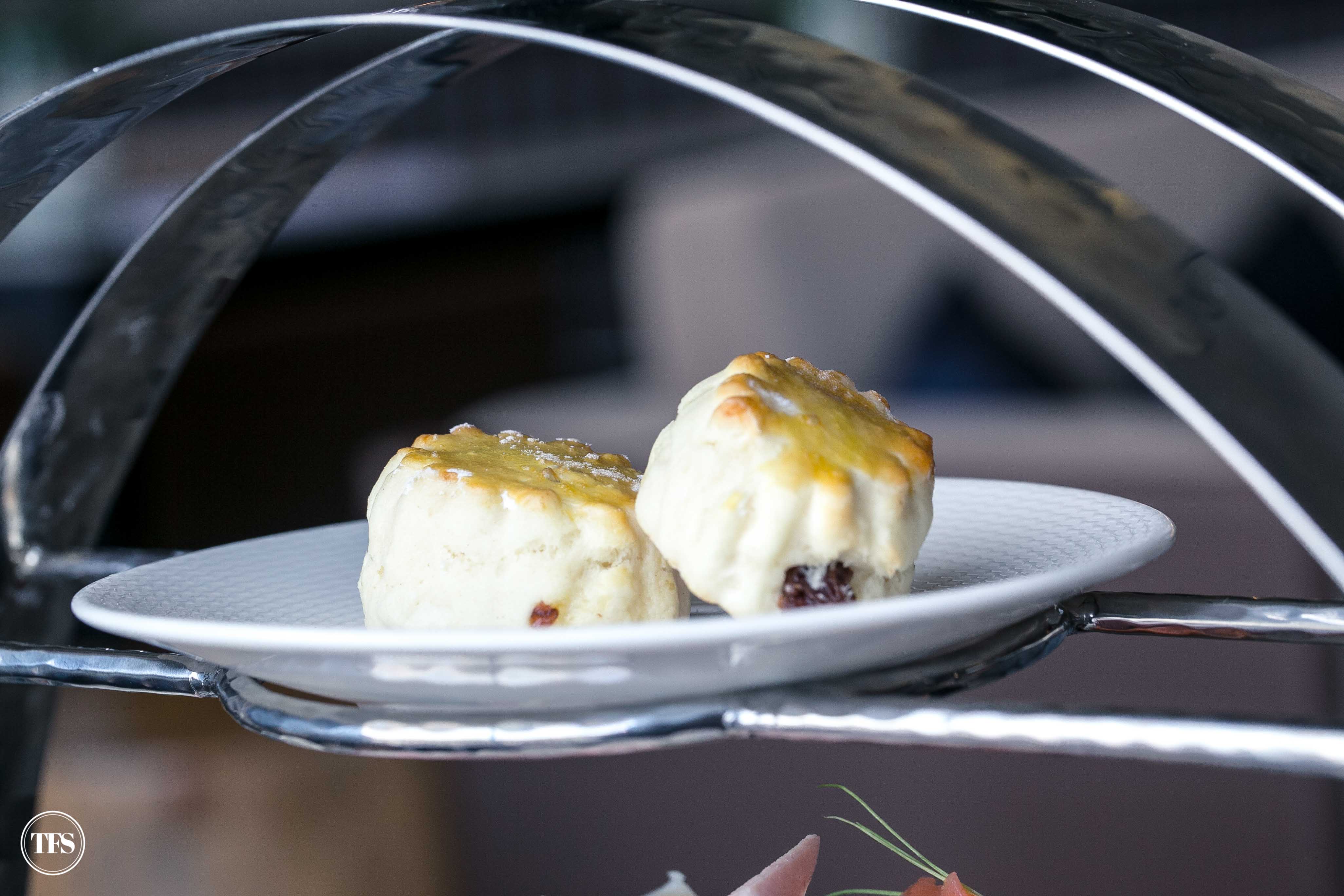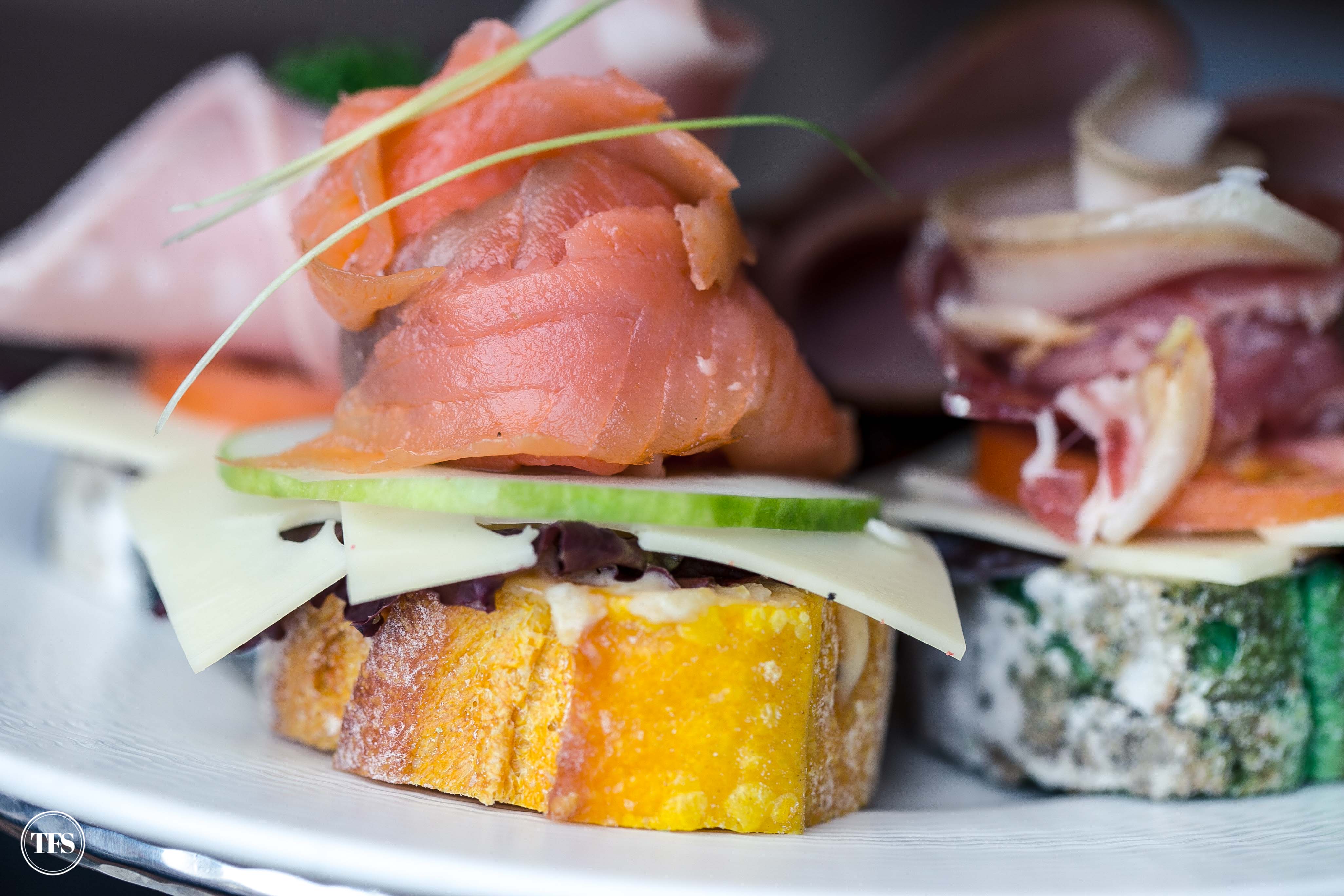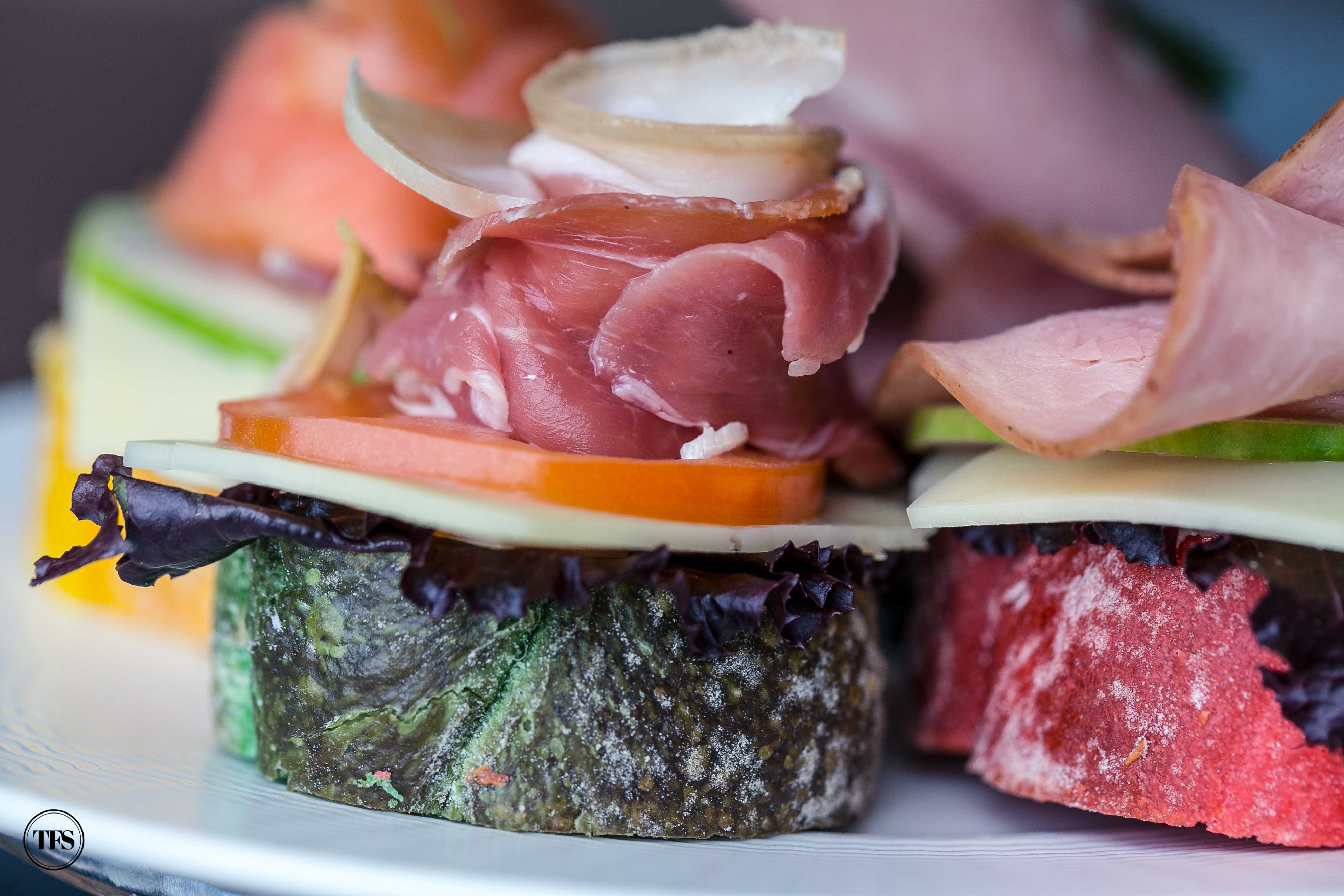 The warm fudgy chocolate was the way to end our Afternoon Tea at Connect.
Apertivo at Vu's
As planned, we took a short nap inside our cozy room before the long night begins. Since we work together on weekdays, we are (kinda) deprived of afternoon naps. Well, not kinda. Really deprived! This is what you call adulting in other words. Lol! If I didn't set the alarm, I don't think both of us would wake up on time for our Apertivo at Vu's.
Apertivo starts at 5:00 in the afternoon and ends at 8:00 in the evening. Last April, when Apertivo was newly introduced, O and I learned what this appetizer 'before dinner' buffet is all about. You may check out my post about Apertivo here.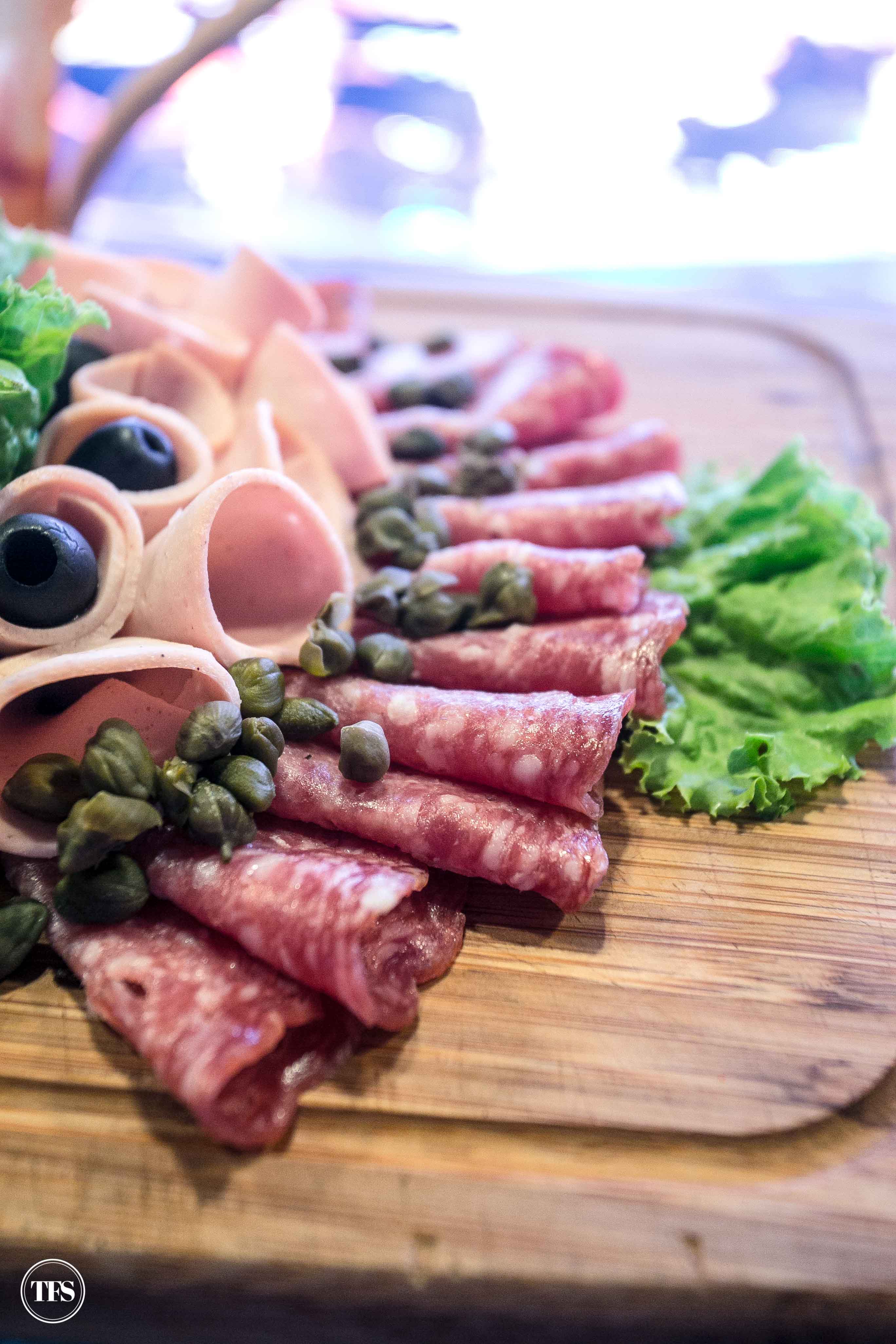 Having in mind that we have a dinner scheduled at Lung Hin, our appetizer plates were mostly greens and a few pieces of cold cuts. Of course, we didn't want to load up too soon that we'll be bloated the time we go down to Lung Hin. 🙂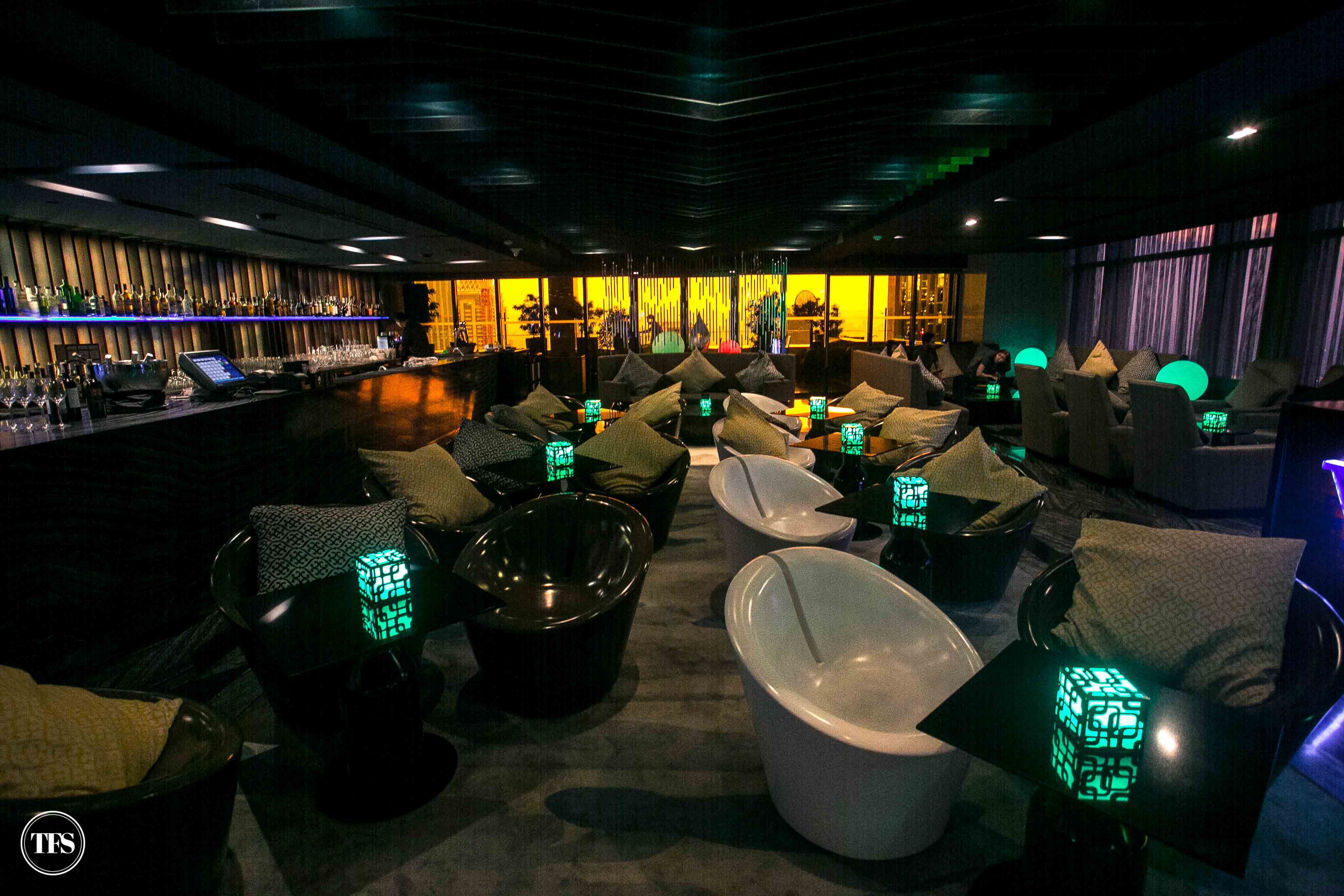 Inside or outside Vu's, it's your call.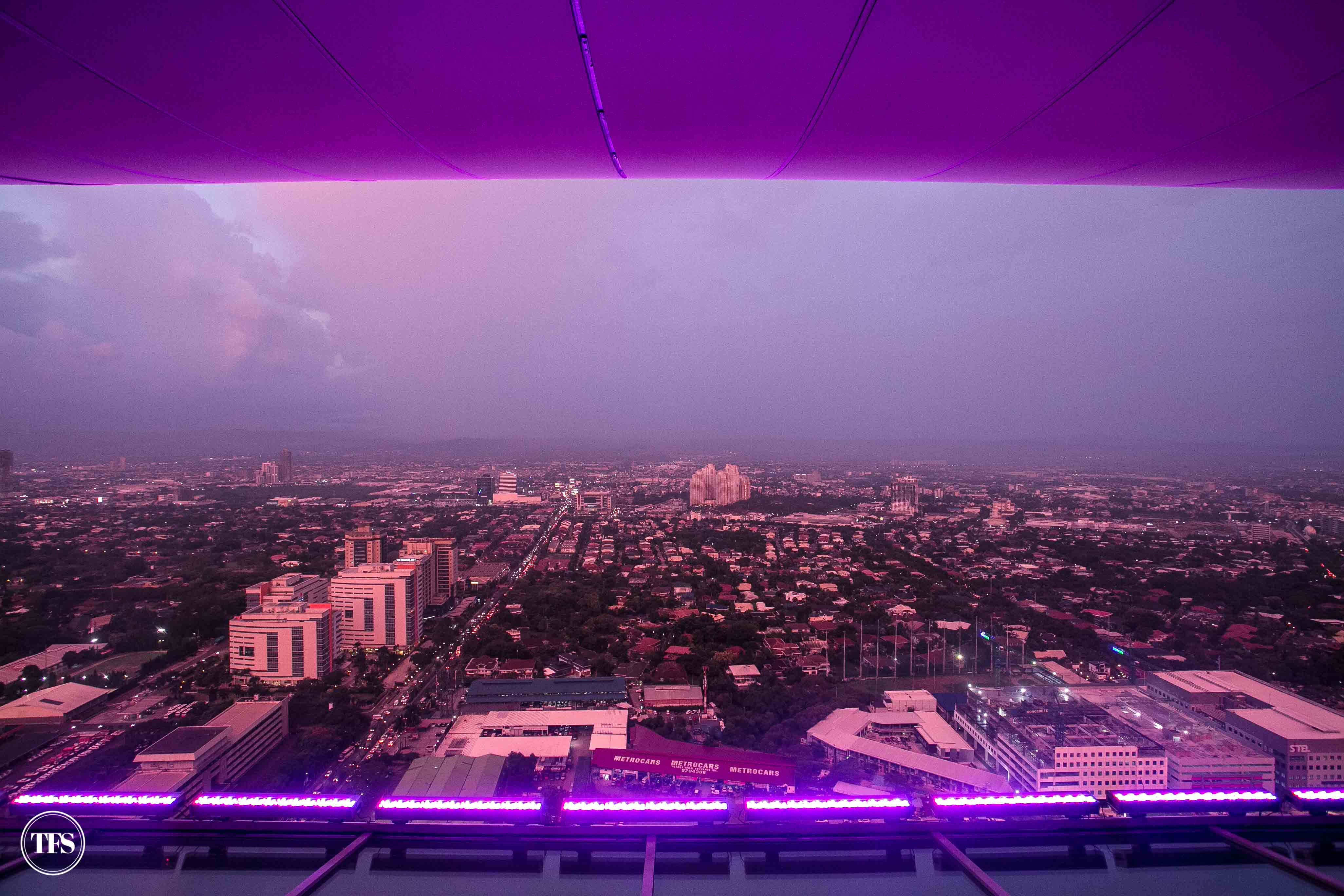 Though if you ask me, I'd always choose the part where there's a pleasing view. This side of Marco Polo has one of the loveliest and windiest views. If only we didn't have a scheduled dinner at Lung Hin, we would have stayed at this same spot the entire night.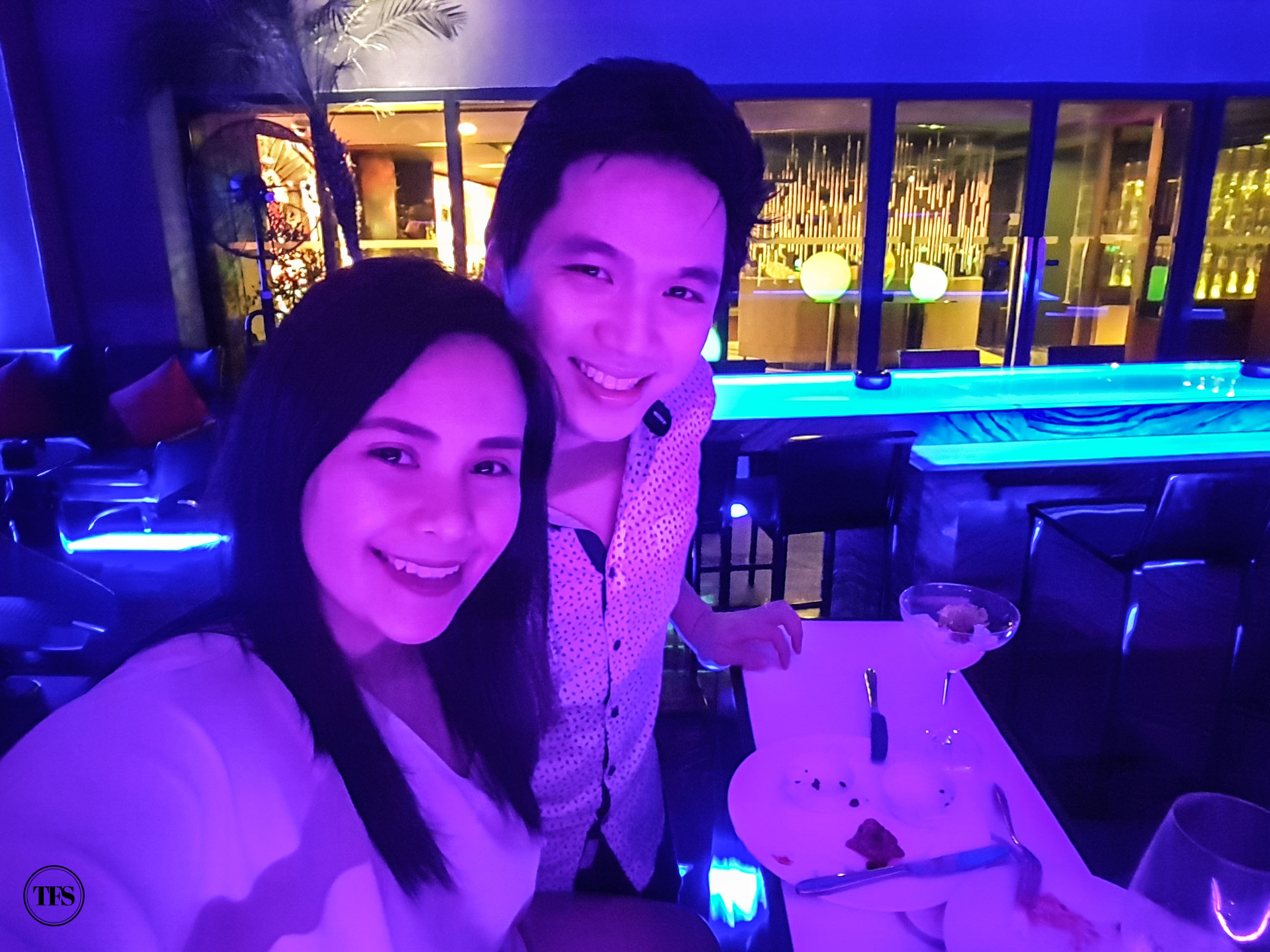 We stayed for a few hours at Vu's before we walked down to Lung Hin for our real dinner. However, I have to skip that part of the 'staycation.' I'll be writing a separate blogpost about Lung Hin and their interesting Chinese dishes.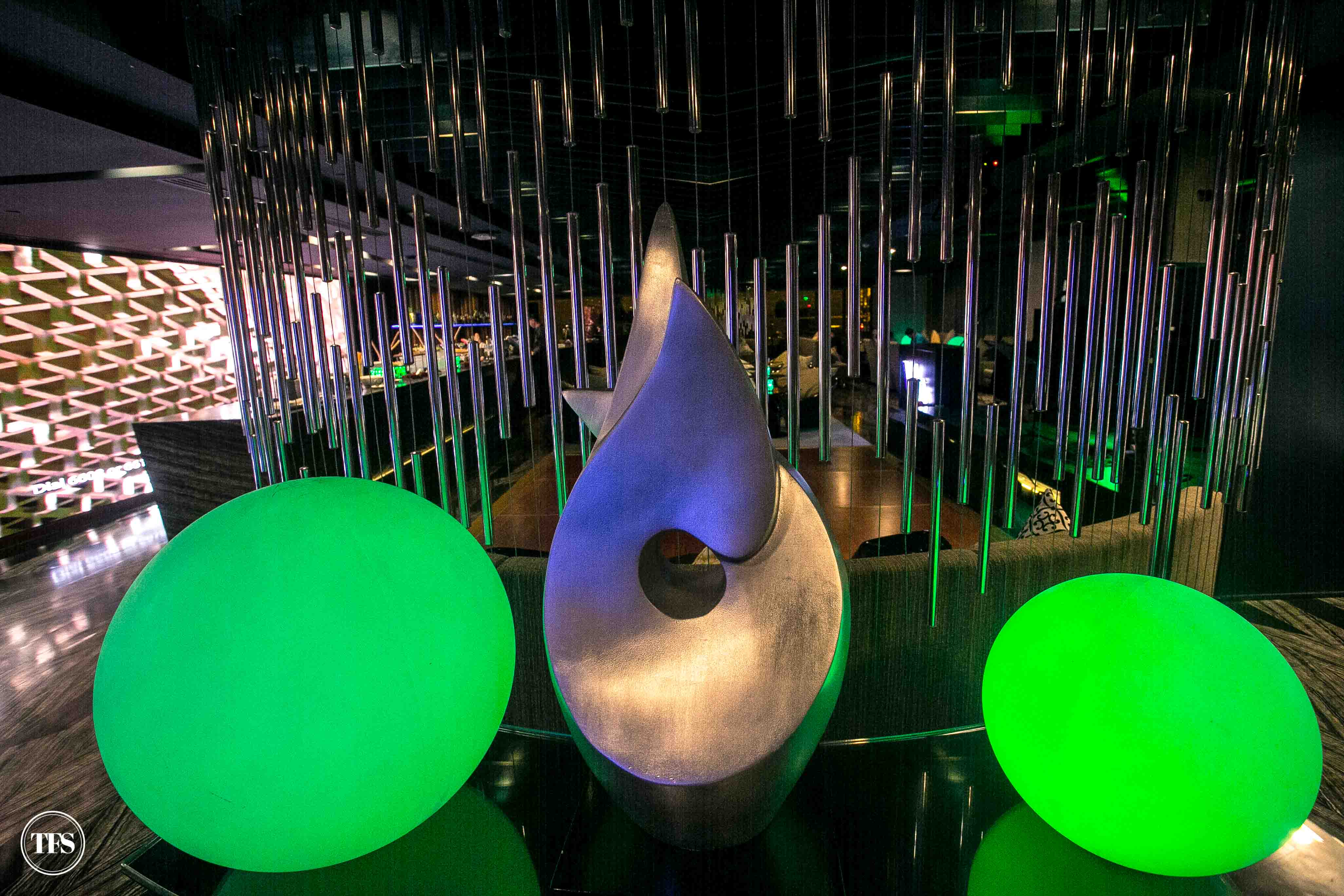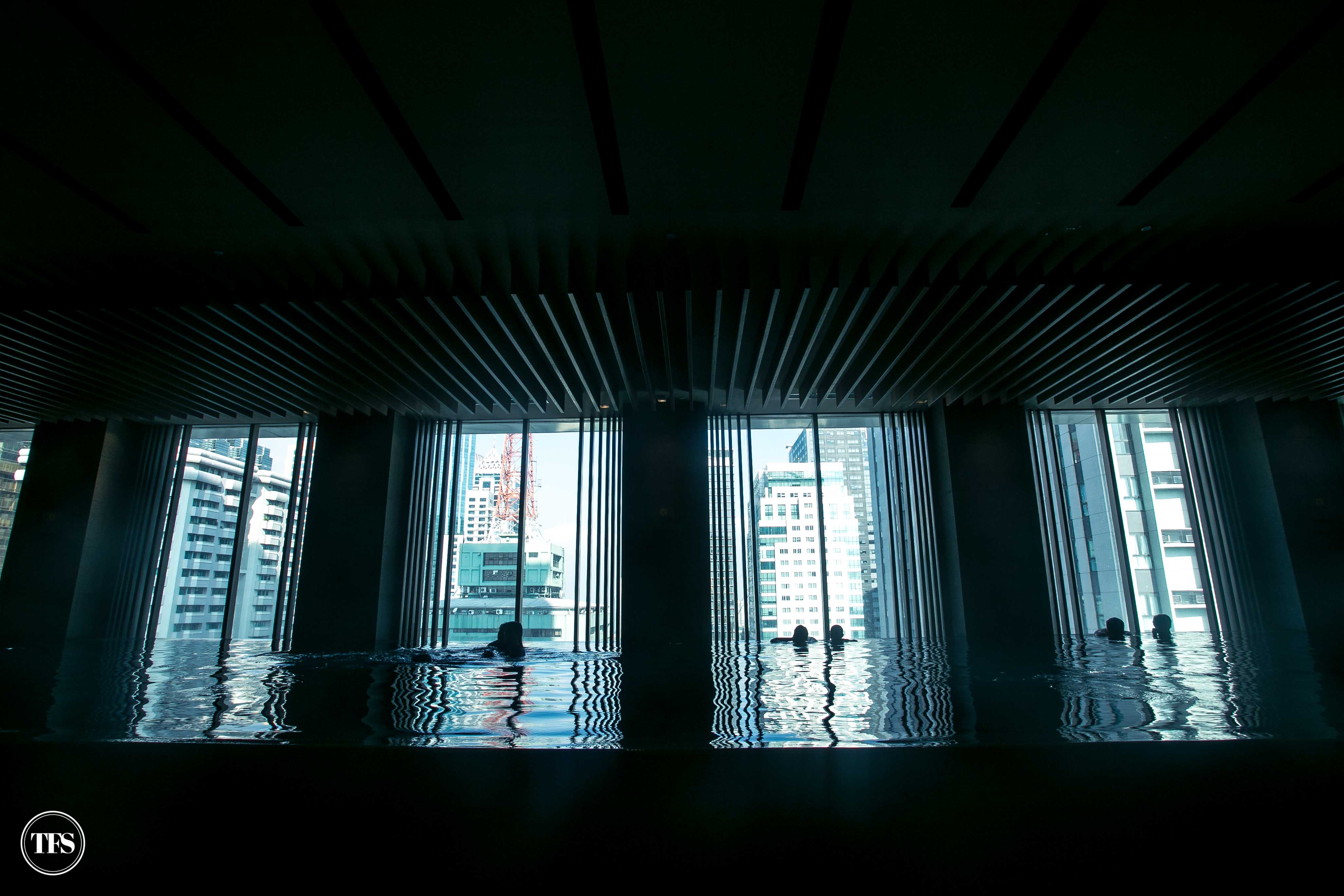 The next morning, we maximized our time at Marco Polo Hotel by waking up early for a swim and to be on time for the breakfast buffet.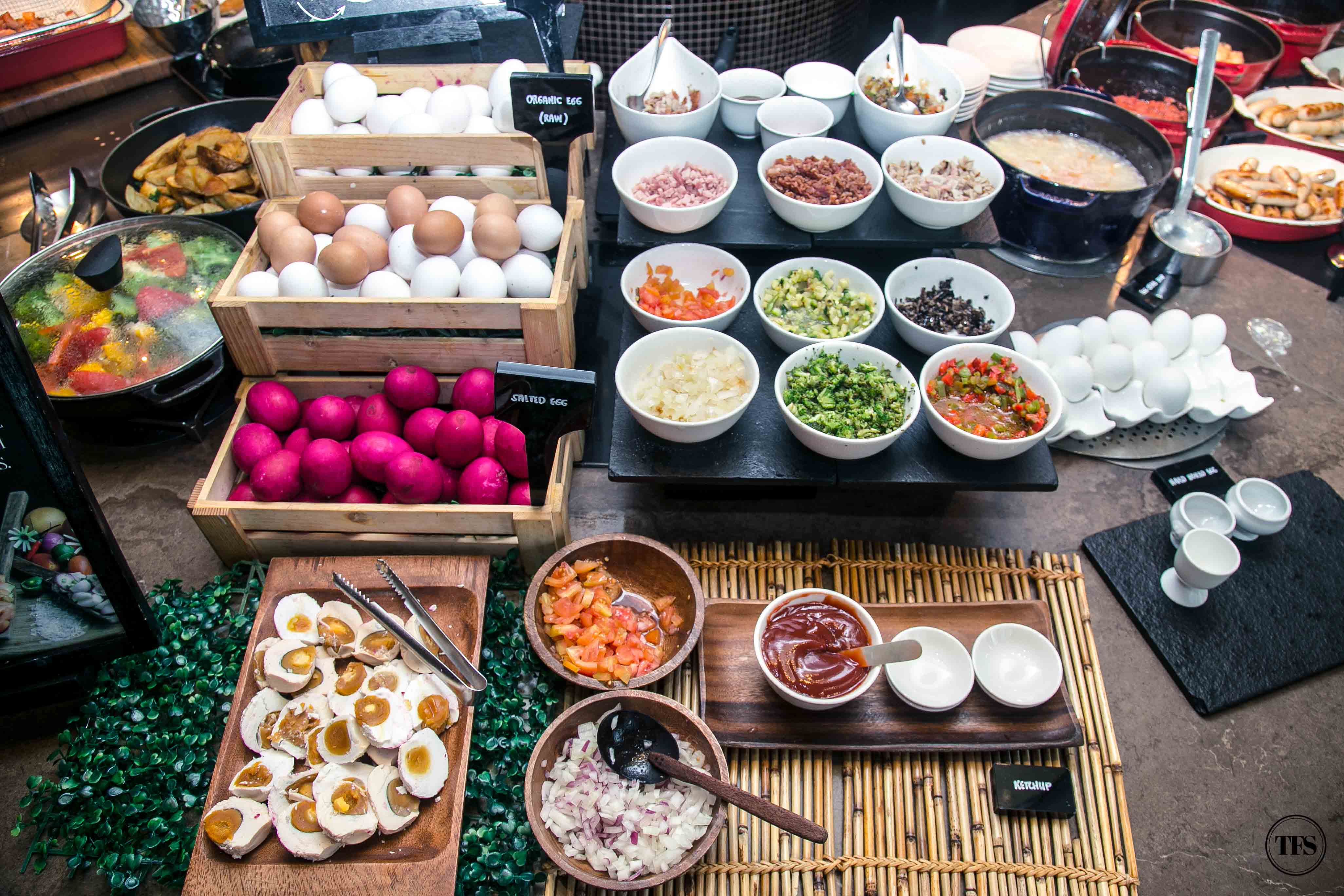 Basically, the buffet spread has everything a family wants on their plate. To name some, our Filipino, Asian and Western breakfast favorites are part of the spread.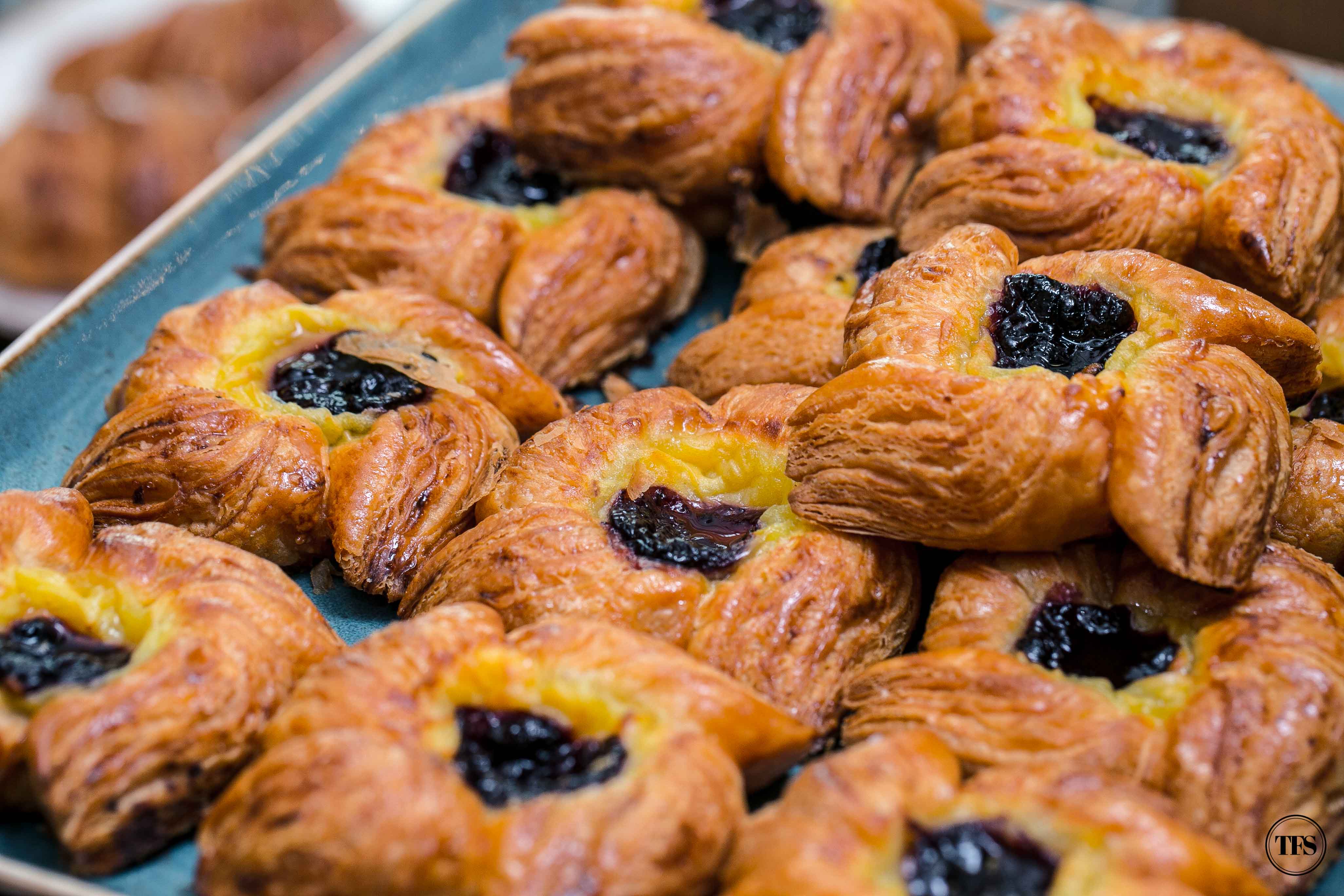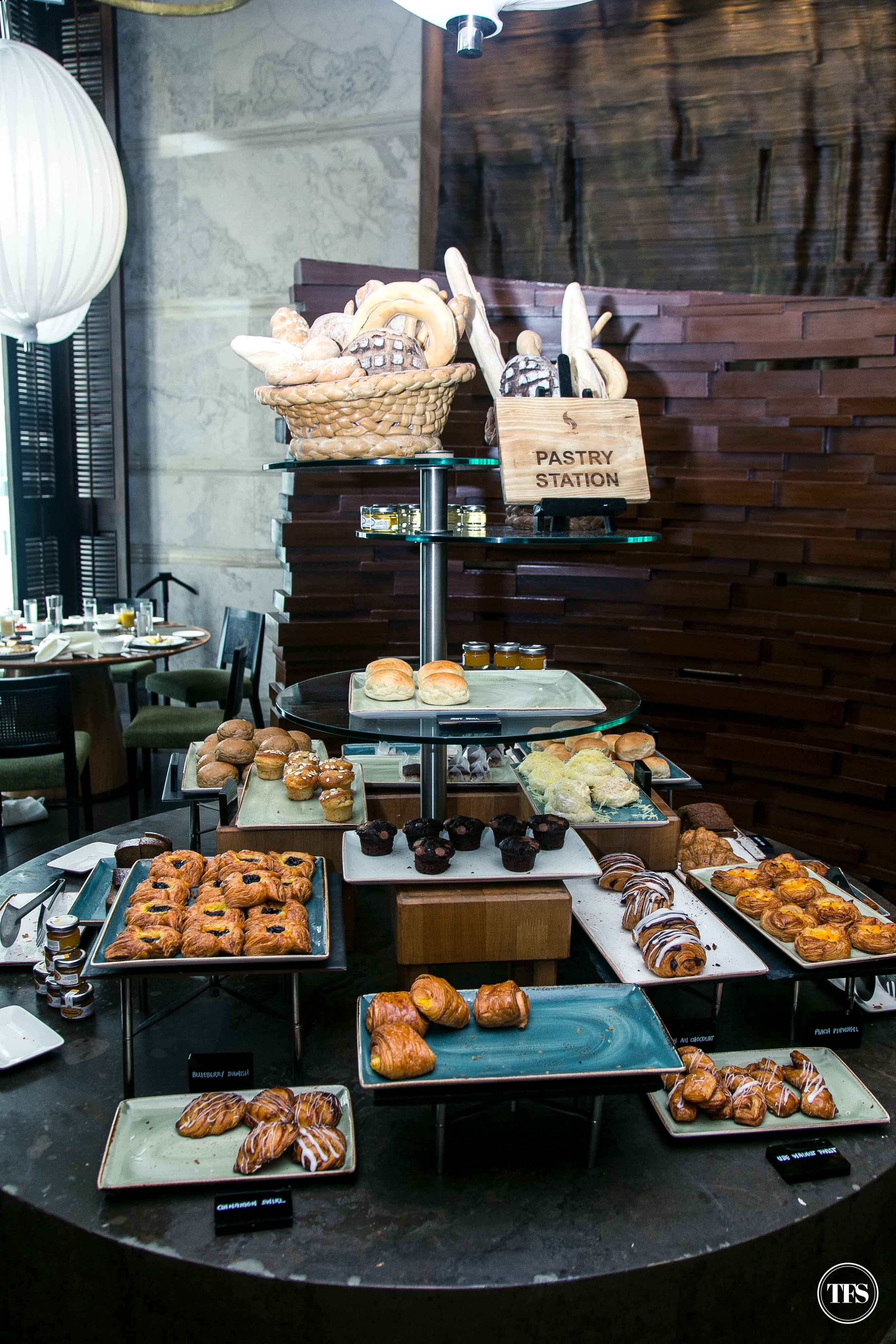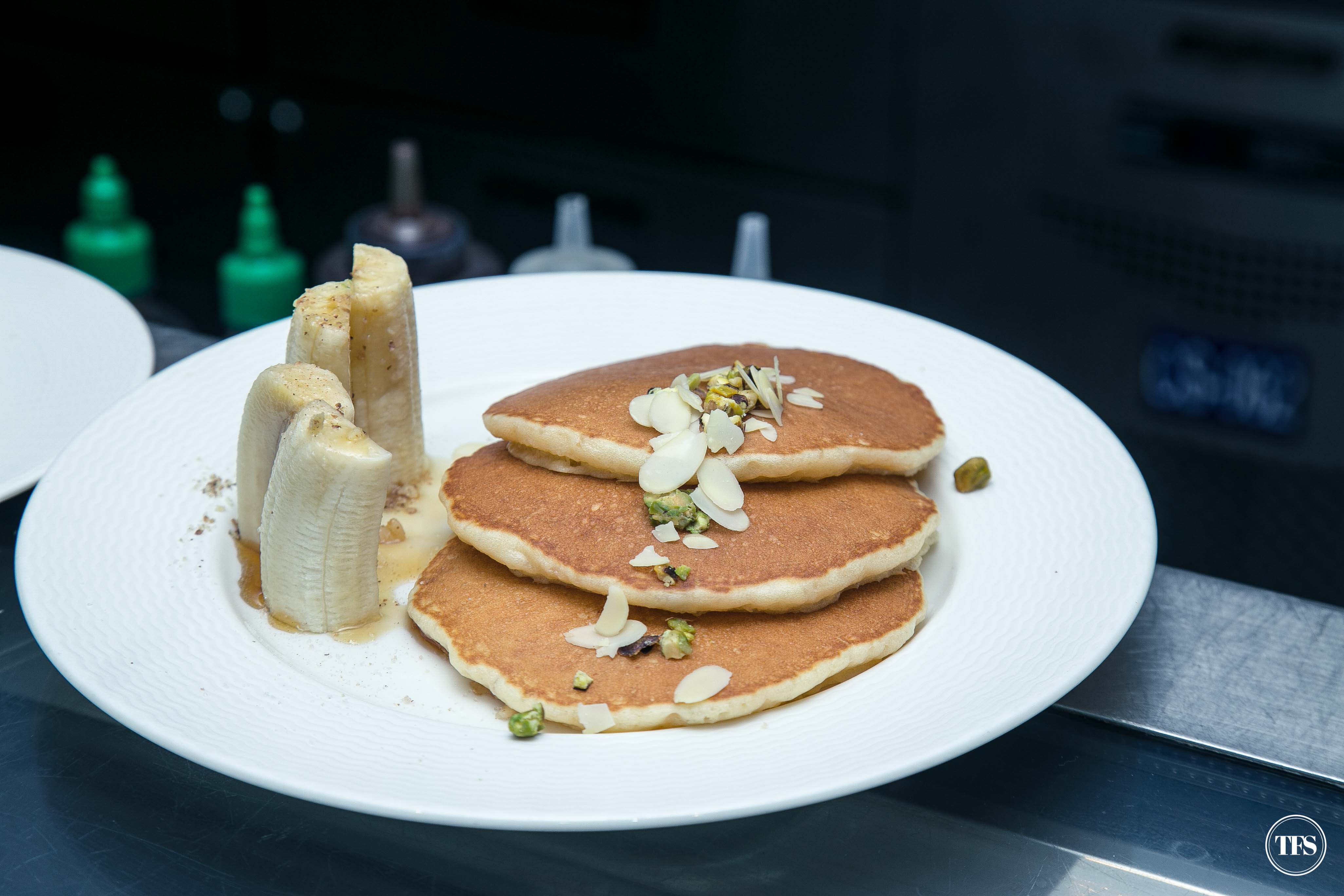 Make room for pancakes, especially if it's with an interesting combination of pistachio, almonds and banana.  And that's it. My last plate before I bid Marco Polo goodbye for the weekend. What a quick but sweet weekend staycation it was!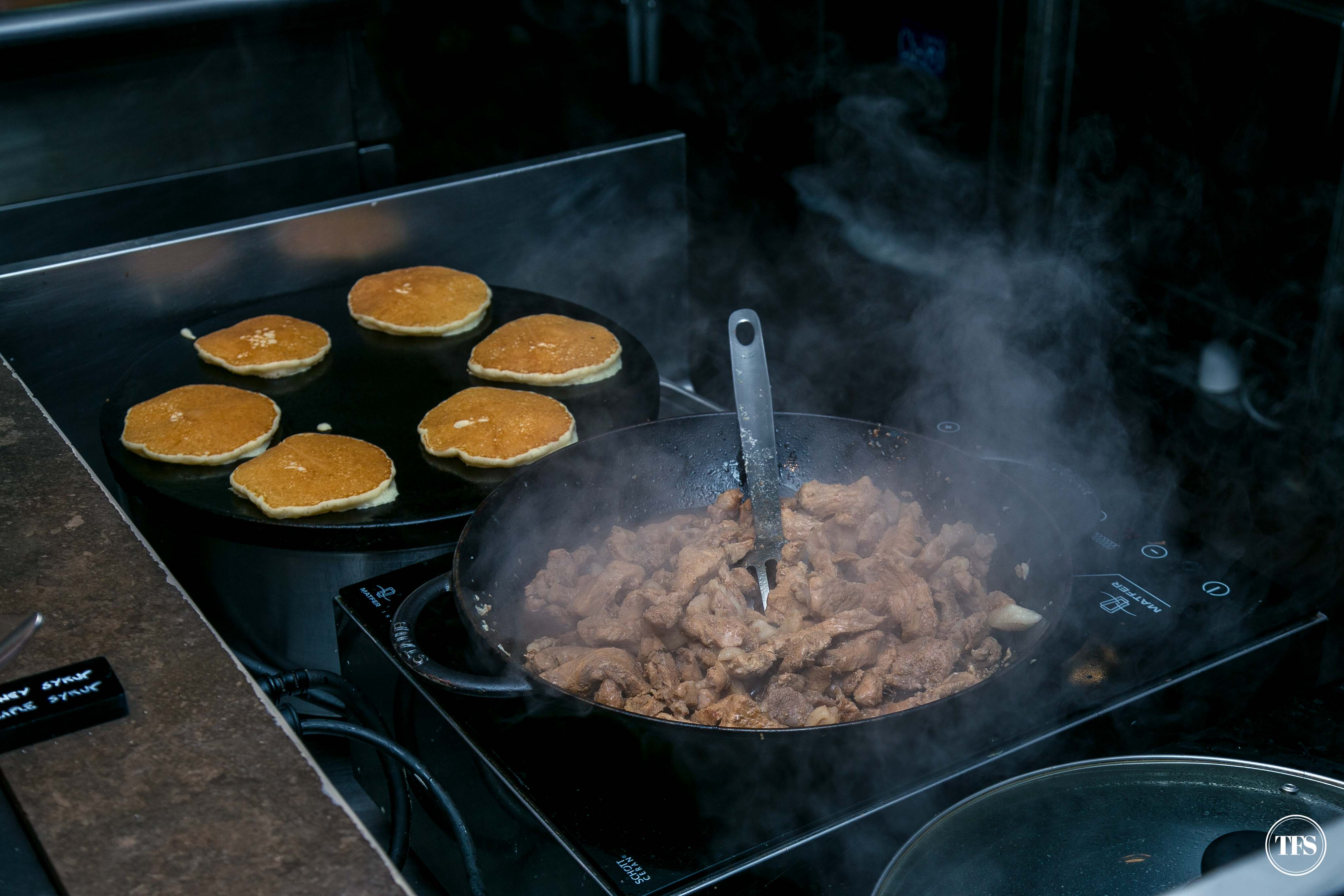 Staying for a good short weekend made me understand the quality of services Marco Polo Hotel offers. I honestly didn't have any problems during my stay. We wanted a relaxing staycation without driving too far from our city and that's exactly what we experienced at the hotel. The room, the amenities, the facilities, the food (definitely!), and the people make a good team to keep Marco Polo's bar on high. Would I recommend Marco Polo Hotel? Oh certainly! Will I go back? Without a doubt I will!
What do you think of Marco Polo Hotel Ortigas?
Share with me your thoughts!
Stay updated and Subscribe to The Food Scout  for Free!
Pray, Eat and Love.
Cheers,
The Food Scout
---
Website: http://www.marcopolohotels.com/en/marco_polo/hotels/philippines/manila/marco_polo_manila/index.html