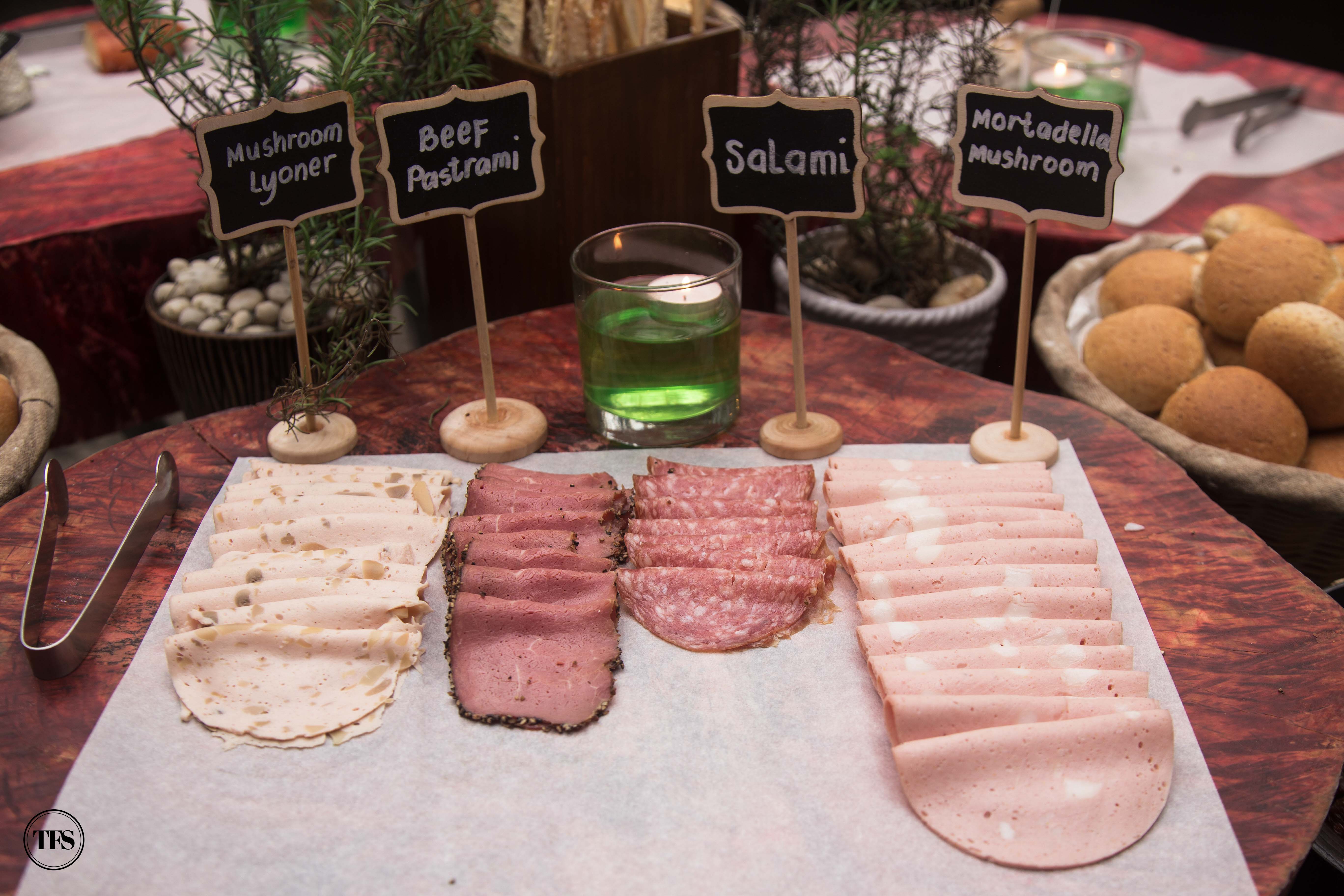 Marriott Cafe in Marriott Hotel Manila played a significant role during our dating  stage. Valentine's day of 2013, it was the first time O and I celebrated the occasion with my family. We weren't boyfriend and girlfriend yet at that time. He was still pursuing me and my family. We had a lovely evening as we enjoyed the buffet spread of Marriott, as usual. Though after our dinner, we headed home where the "talk" with the parents happened. Instead of simply bringing me home, he suddenly stayed in the living room and sat with my parents. I was seriously bothered by the formal arrangement where my dad and mom were beside each other on one side of the living room while O was on the adjacent side sitting alone. When he saw me from afar, he called me to sit beside him. I'll probably write a separate post or you can ask me in person the details of what happened. To cut the long story short, that was the time he formally asked permission from my parents if he could ask me to be his girlfriend.
Dinner Buffet at Marriott Cafe
Back to Marriott Cafe, we recently set a date with my parents one weekend. There wasn't any occasion but to simply catch up and spend time with them. As we were assisted towards our table, we were told by the server that Raffa Sparkling Wines are included in the buffet. Normally, beverages are ordered separately in hotel dinner buffets. It was a pretty good news for us that it was also a night of unlimited wine!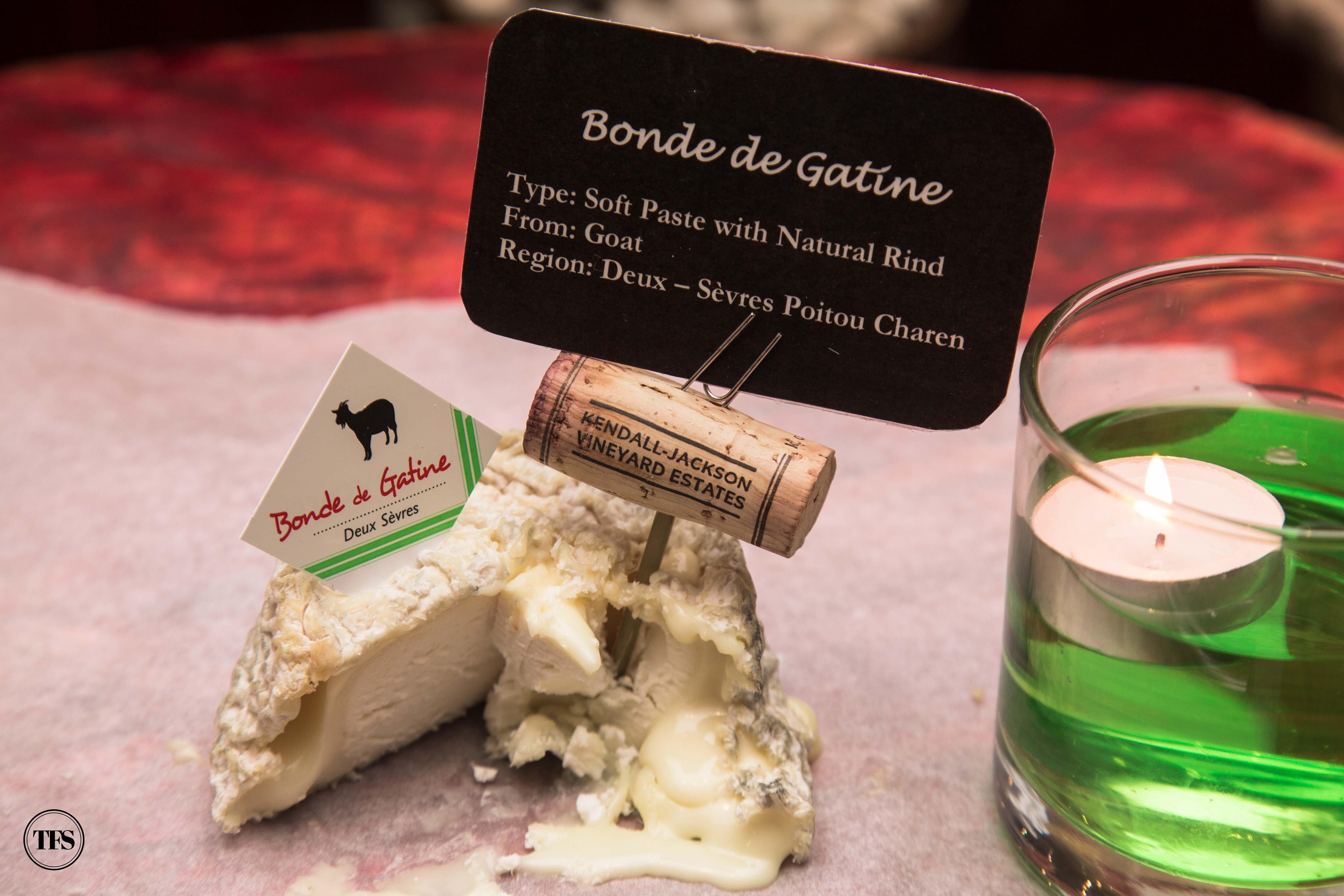 Before we jumped to the beverage station, where bottles of Raffa Sparkling Wine are displayed, we first filled our plates with mouthwatering savory choices. Perfect timing for seafood lovers in the family, that dinner was also Ocean's Harvest buffet night. In that kind of set-up, the buffet spread was amped-up with more sustainable seafood options than the usual.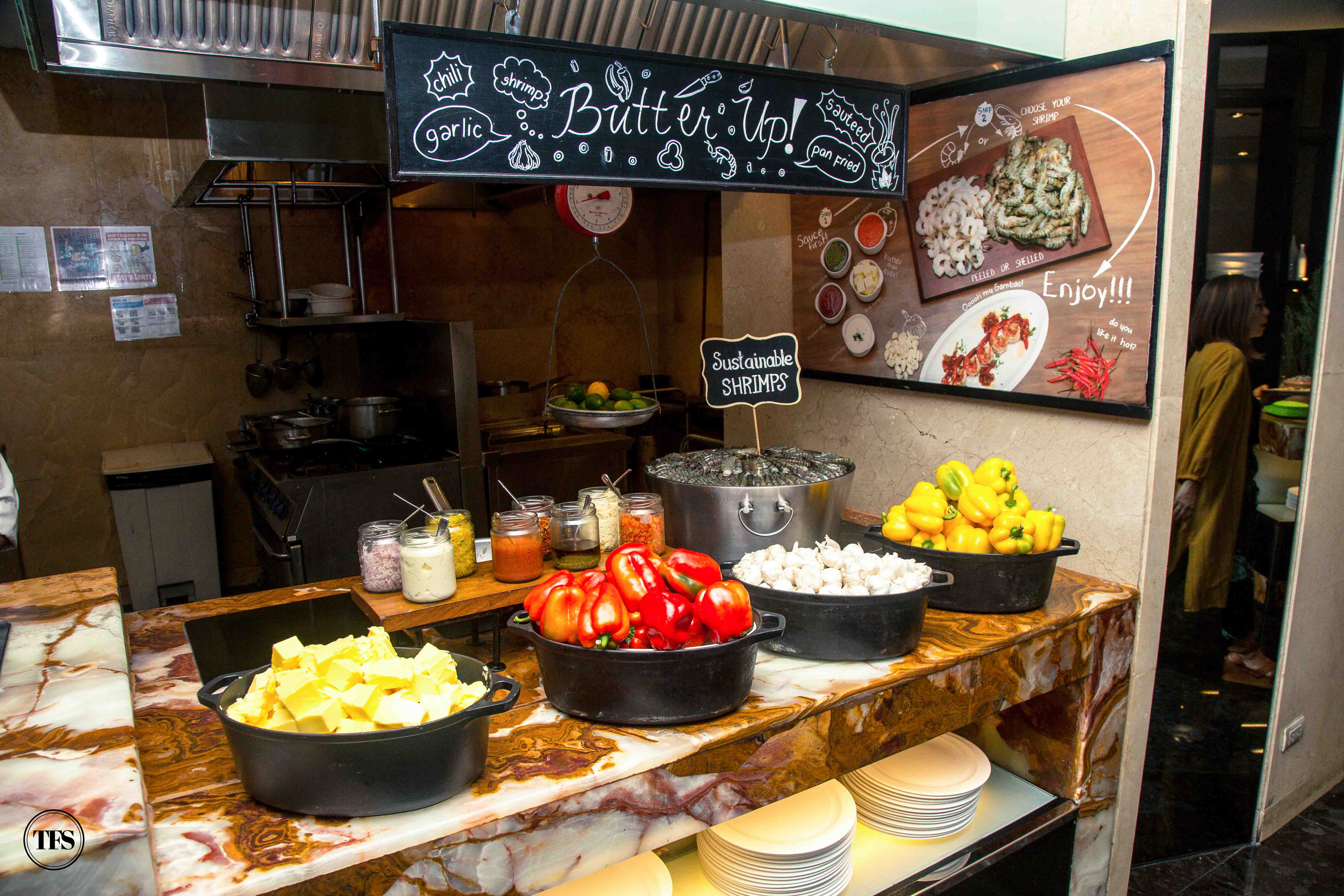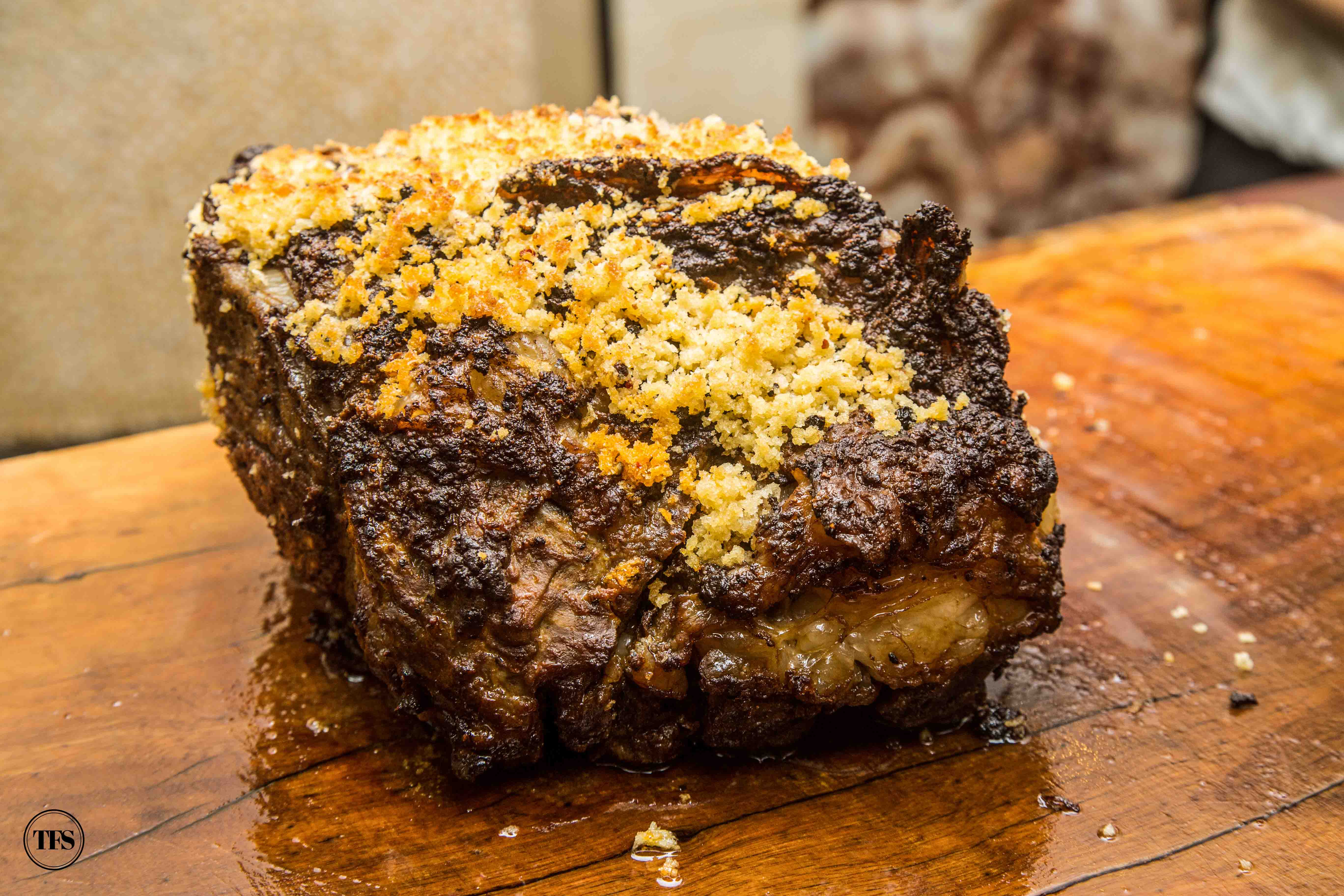 We didn't take too long at the appetizers section. We were more attracted to the mains like this carving station that never loses its place in a buffet. When I go to a buffet, it's a must for me to fuel my stomach with slices of meat available at the carvery. We can forget the salad, but not the meat. Lol!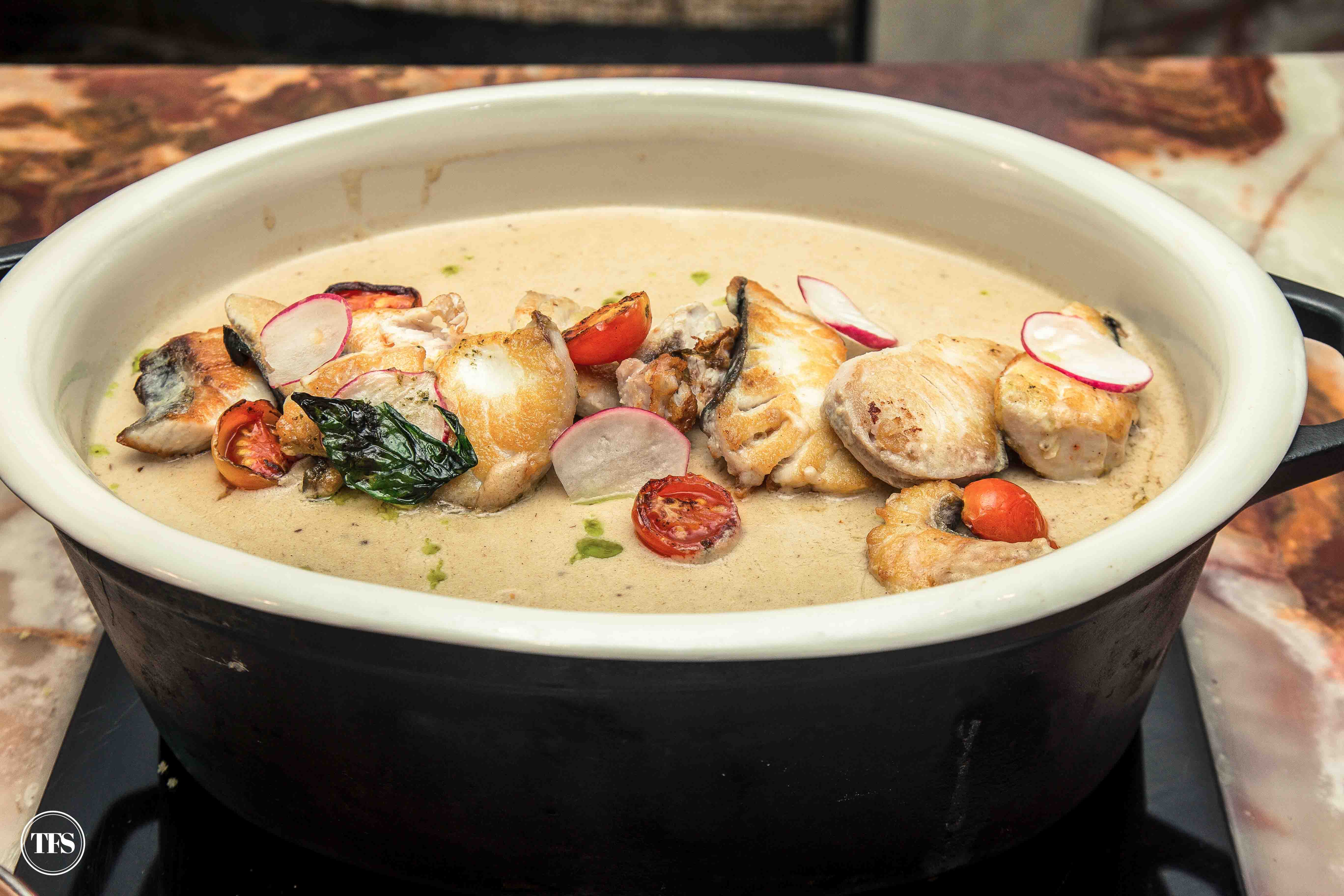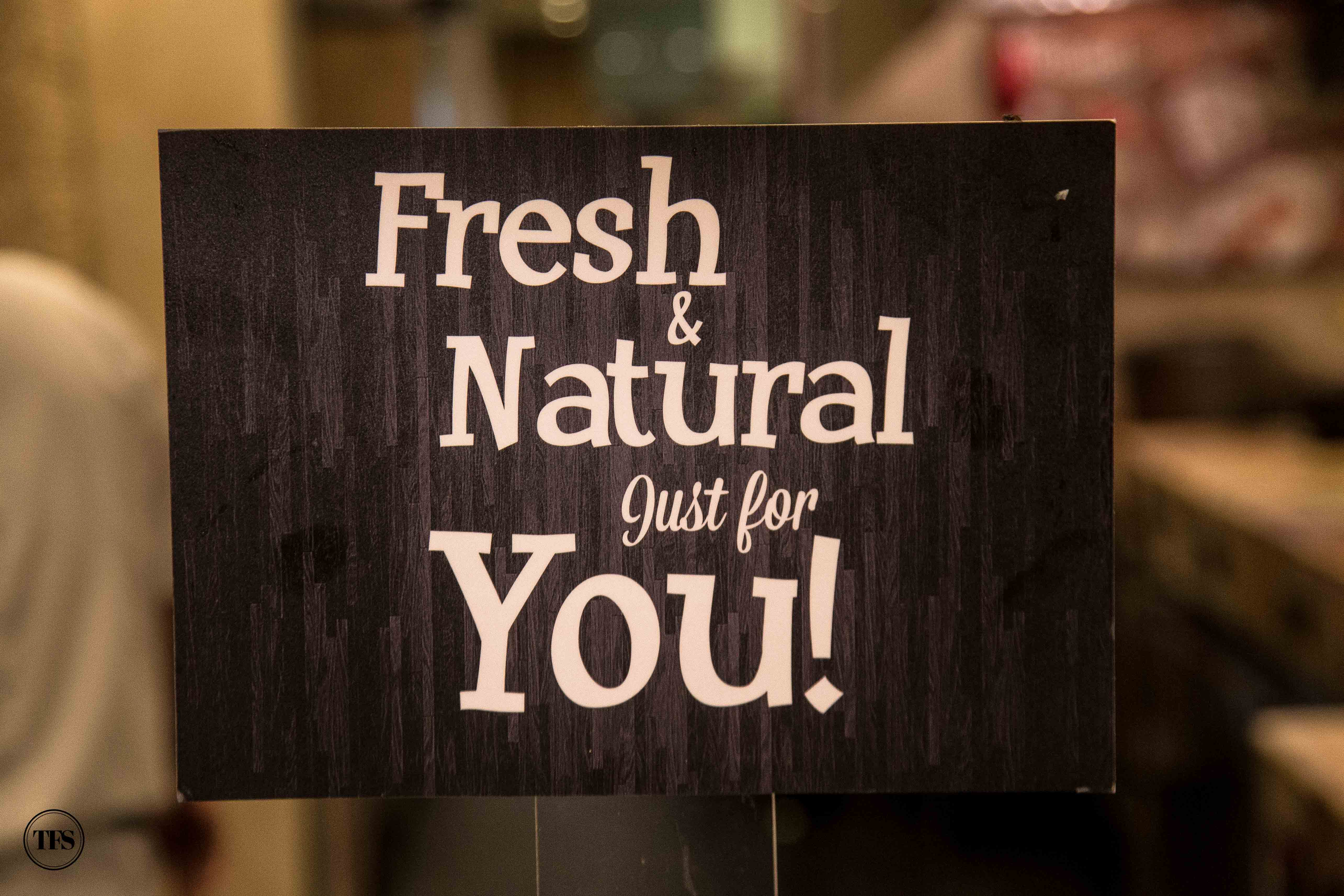 My parents walked to the seafood area first before going elsewhere. Since you have to choose your seafood and specify what recipe to be cooked, you needed to wait a little longer for that freshly cooked dish. A lot of diners enjoyed this part of the Ocean's Harvest buffet because I saw most of the tables with piles of seafood like crabs and prawns, gracing their tables.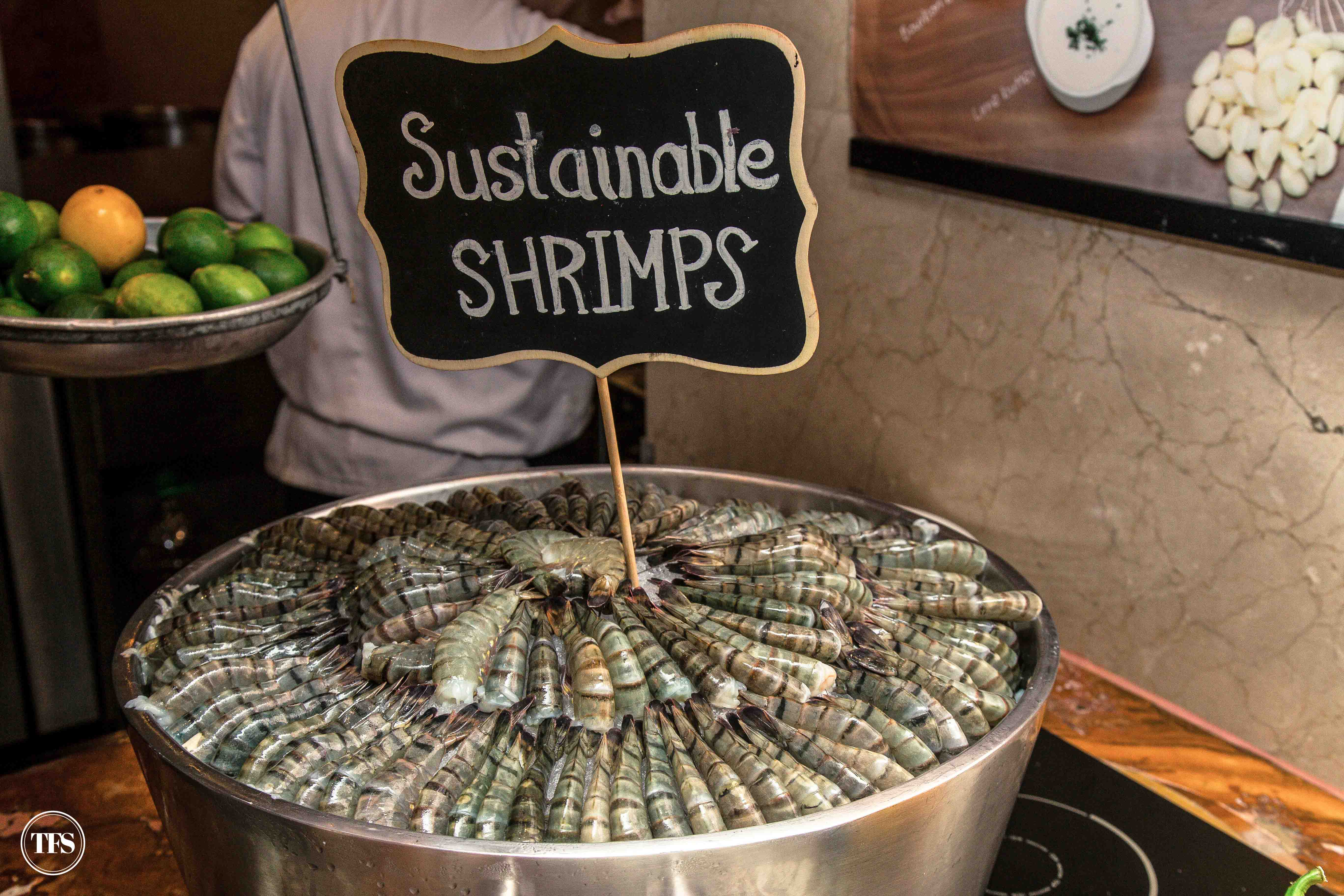 I asked one of the chefs assigned at the shrimps station to cook Gambas for me. Pairing the garlicky dish with Raffa Sparkling Wine, my buffet dinner experience turned instantly into a sophisticated one. The wine complemented the garlicky flavors of the gambas plate without reducing its essence.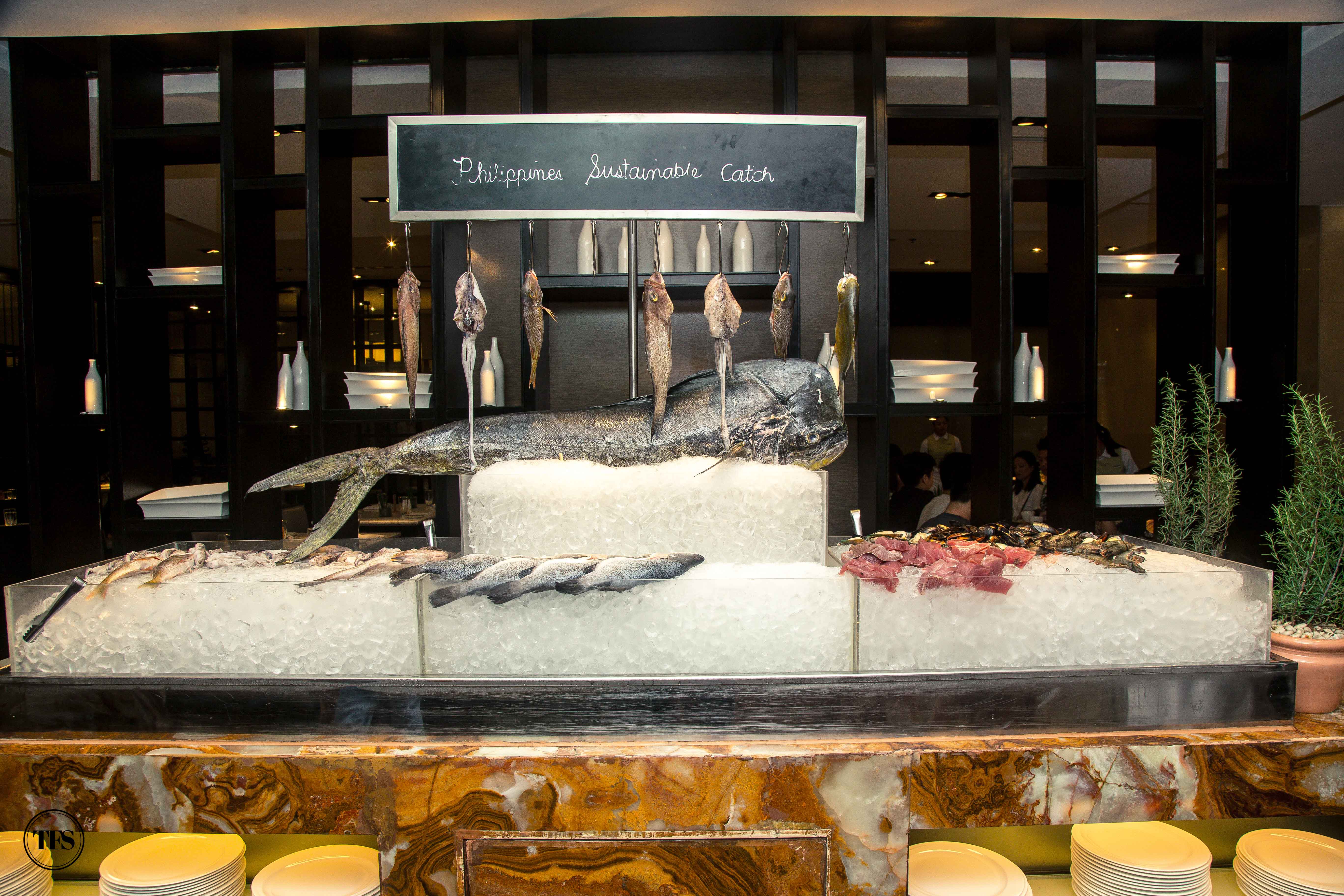 There you go! This is the easy way to catch them, cook them and eat them!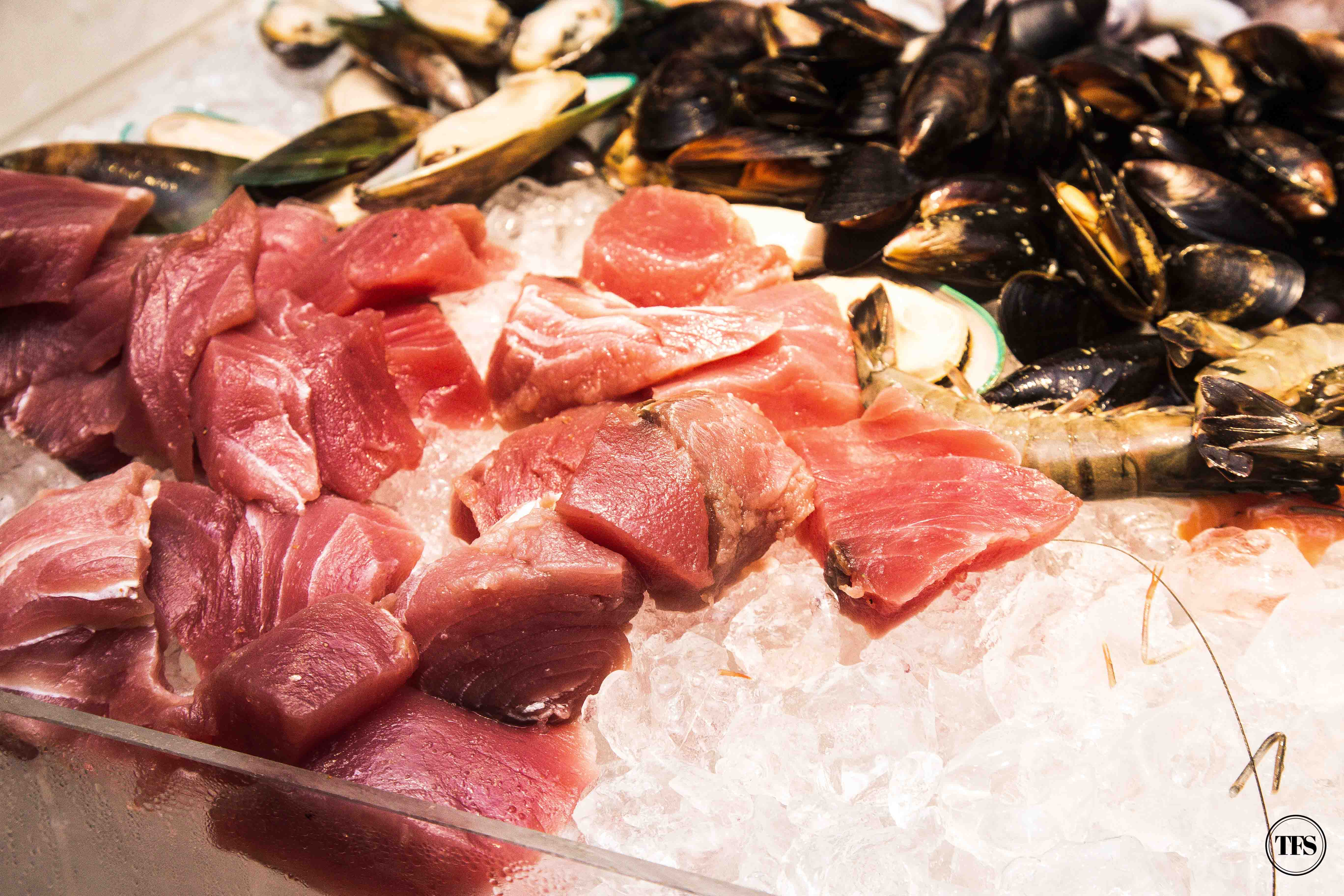 Here's the thing. We couldn't resist everything on that bed of ice because this is the way to our family's hearts, fresh seafood!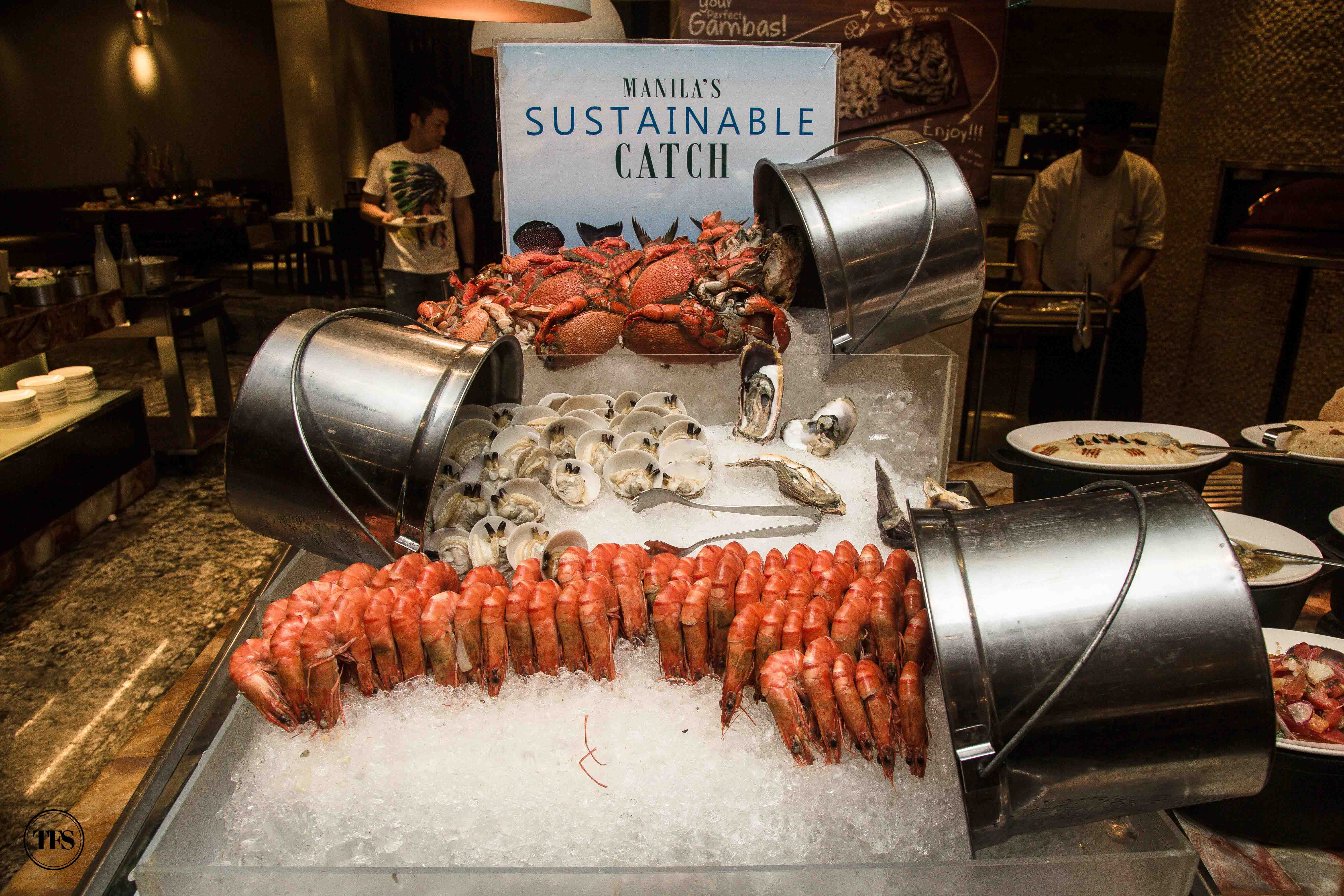 One of my mom's weaknesses would be these crabs. Knowing her, she was easily magnetized by the crabs, so she asked the chef to cook her Singaporean style chili crabs and garlic crabs.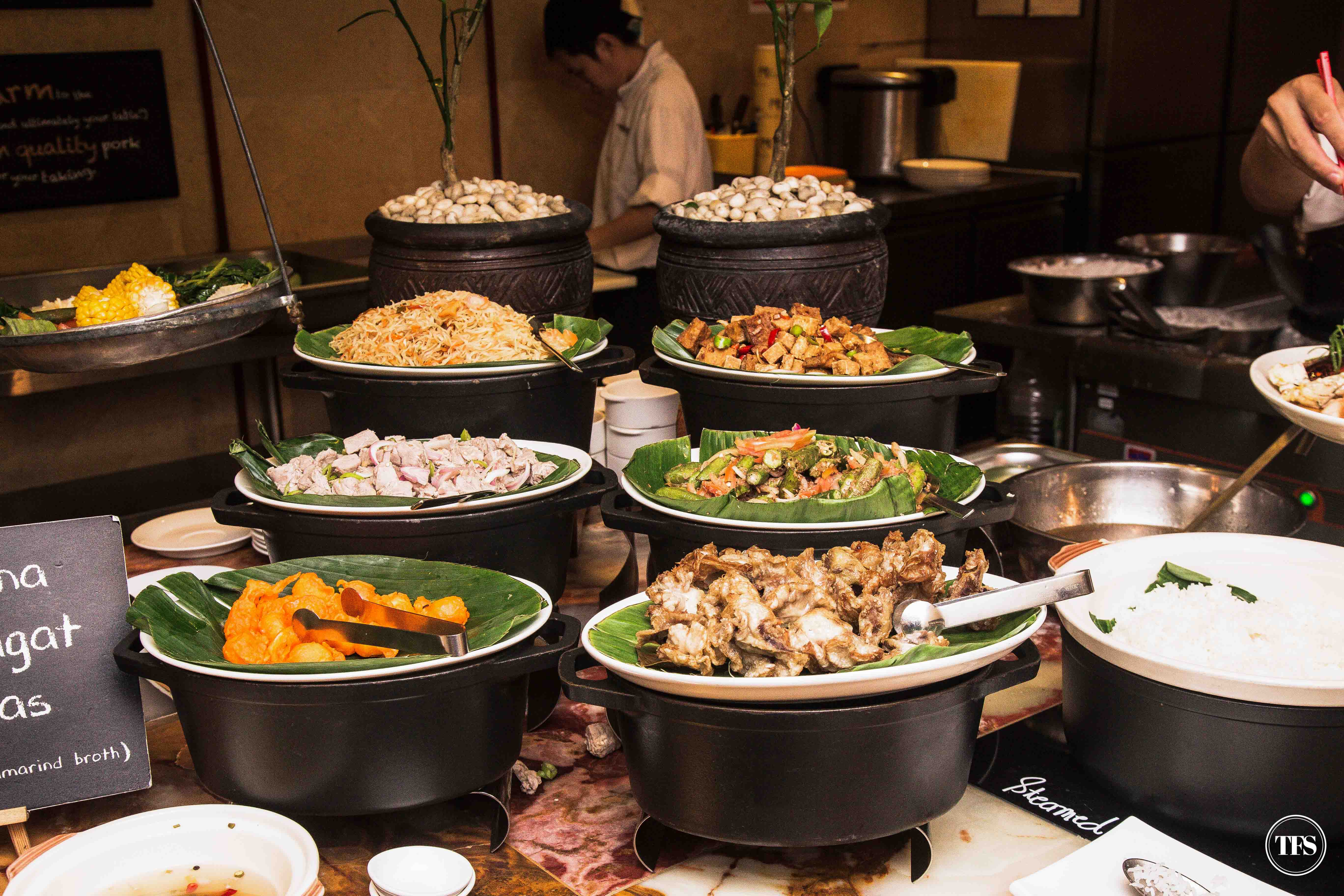 Raffa Sparkling Wine at Marriott Hotel Manila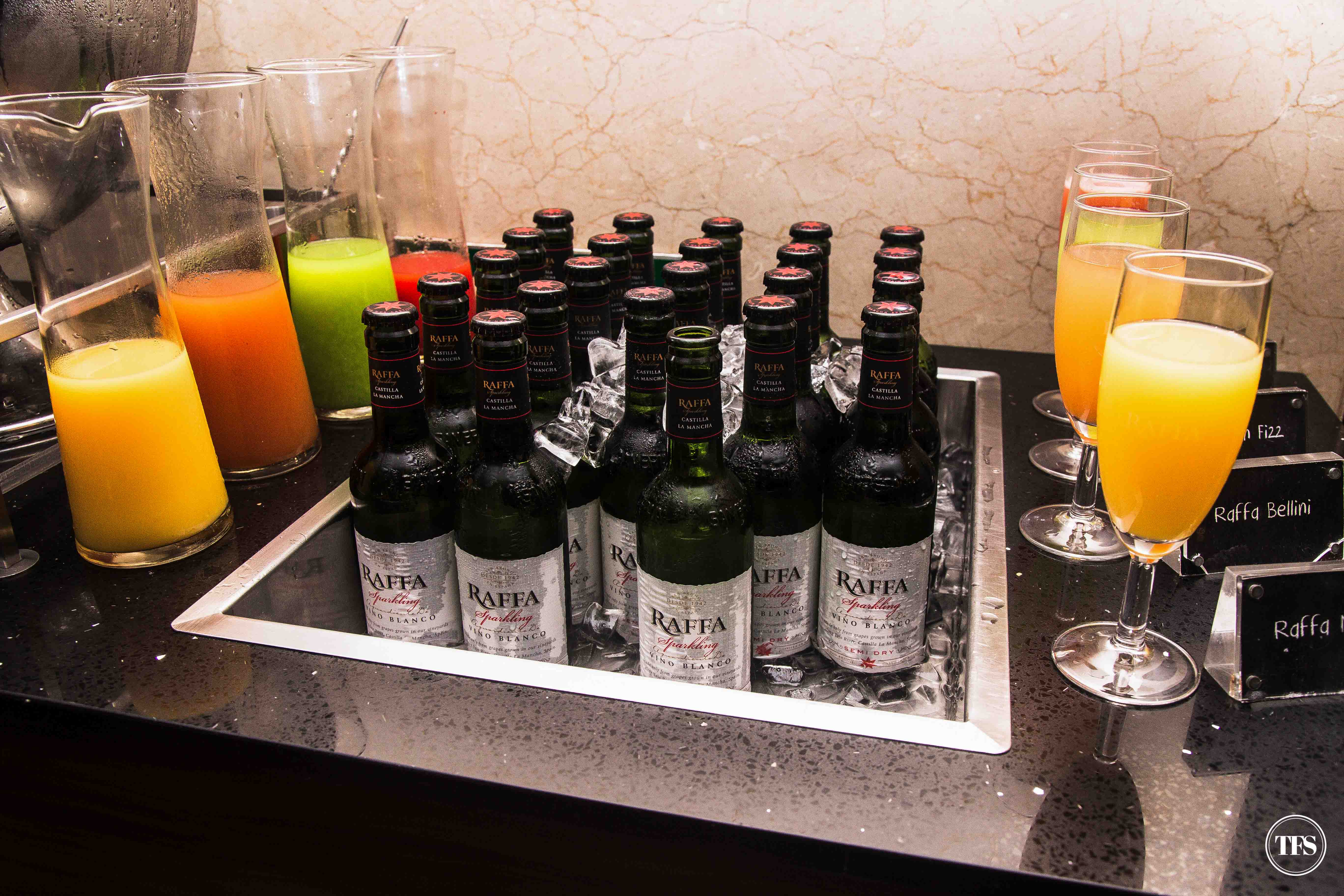 I normally don't drink flavored beverages when I dine in buffet restaurants. Keeping it simple and guilt-free, I stick with water alone, sometimes warm and sometimes cold. The road turned differently when I tasted Raffa Sparkling Wine together with my jam-packed seafood plates from the buffet. I enjoyed the light bubbly drink that added spark to the food I was eating. It was simply gentle to the palate that may easily be a favorite of any Filipino.
For some, like my parents, Raffa Sparkling Wine seemed strange. The appealing taste of this wine even made my parents curious about the brand and where it came from. Emperador Distillers Inc., the Philippines' largest liquor company and the world's largest brandy producer launched Raffa Sparkling, adding it to its inexhaustible array of liquor innovations. Raffa came from the vineyards of Castilla La Mancha, the largest producer of wine in Spain. I found out that Raffa Sparkling is made from the finest white grapes grown in Bodega San Bruno's vineyard along the scenic Tajo River near Toledo, Spain.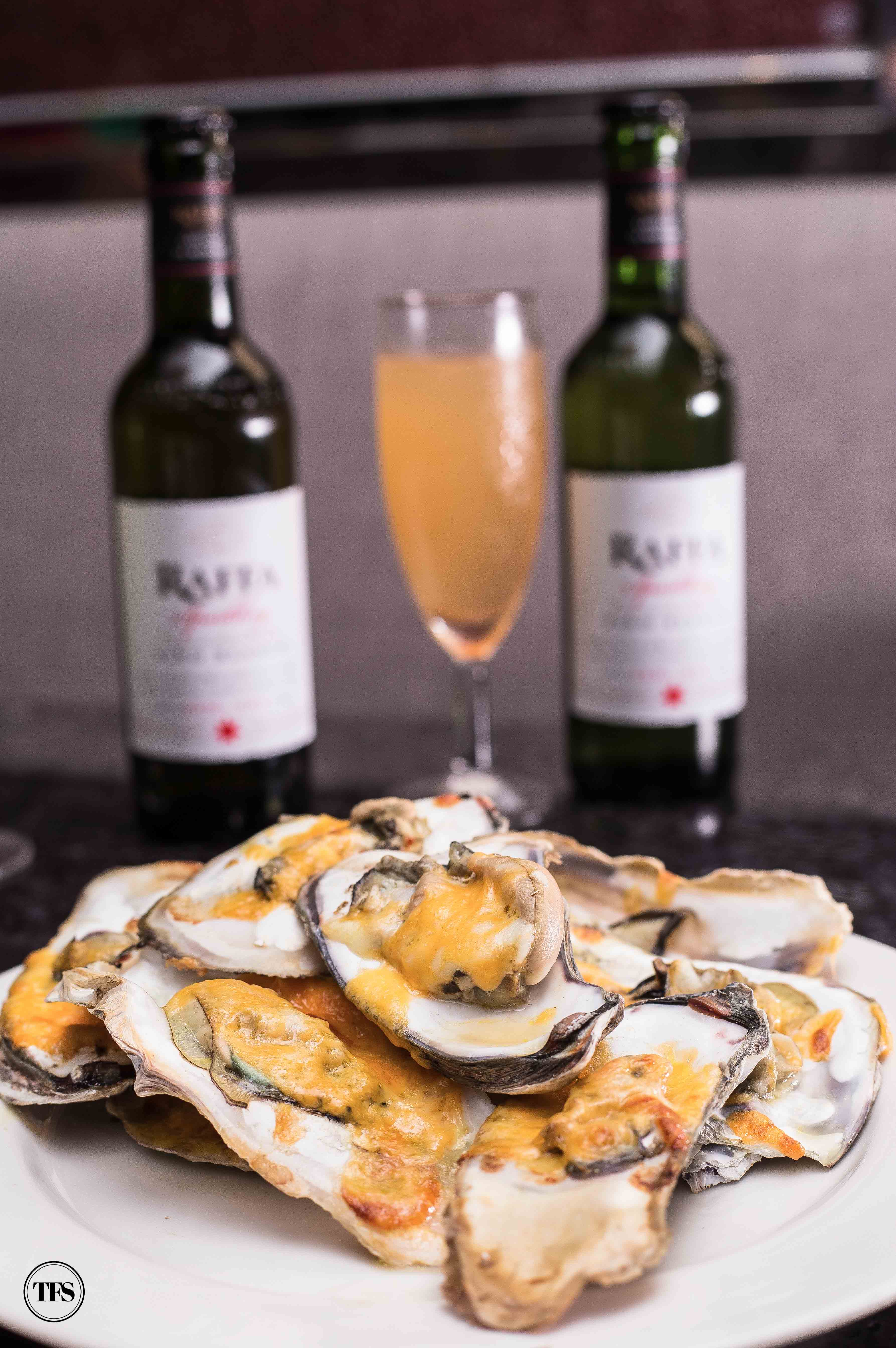 Raffa Sparkling Wine became a delightful drink for that evening. An effortless pour on our glass it added elegance to every dish we pair with its fruity and refreshing finish.  Also the kind of perfect drink with the parents, it only has 4%ABV making it a drink meant for leisurely lunches, extended dinners and long get-togethers.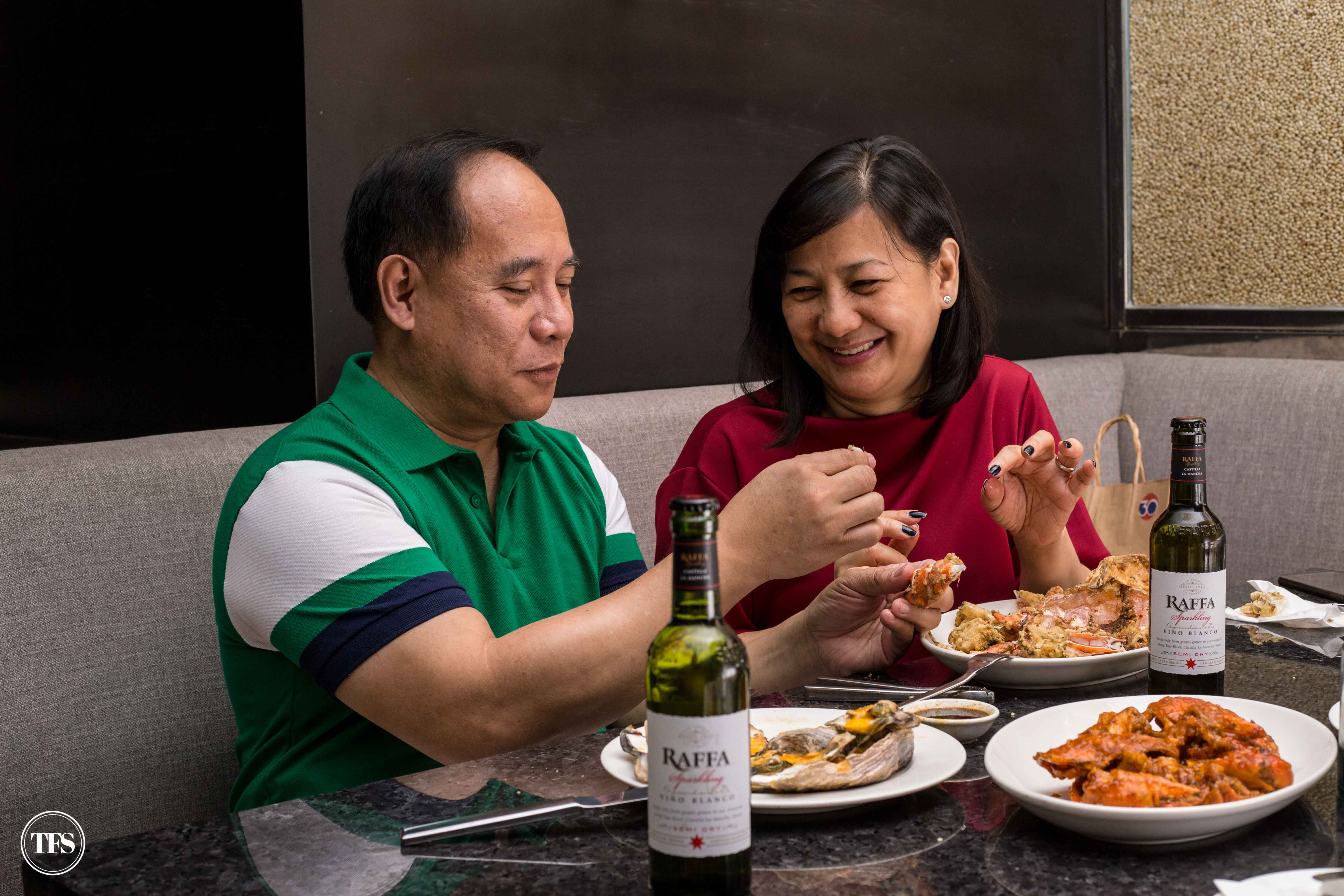 I guess it's true that when Raffa is poured into a flute glass, glamour and romance truly come to life. Just look at my parents during our double date. It seems like there is still spark, literally and figuratively, between them. 🙂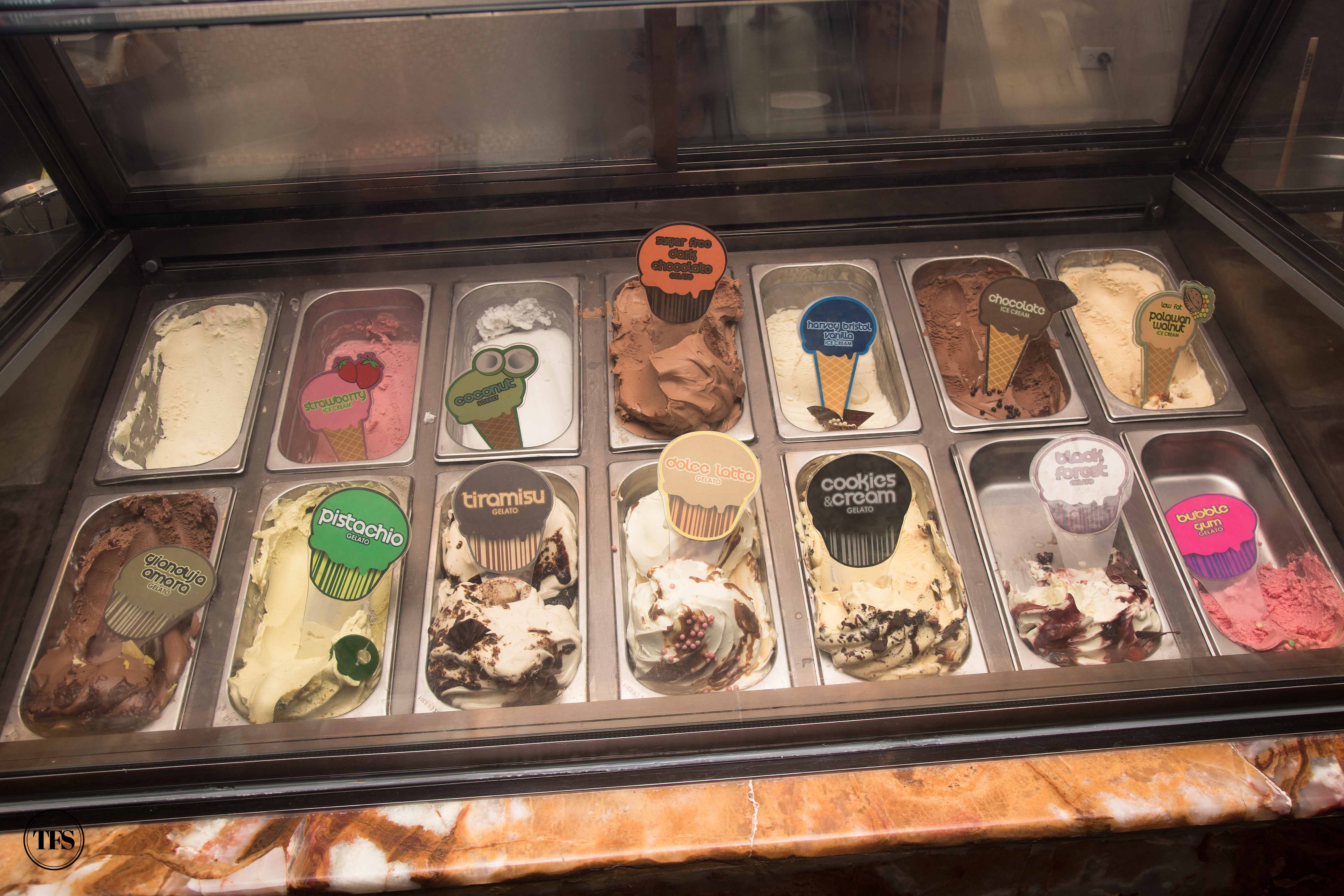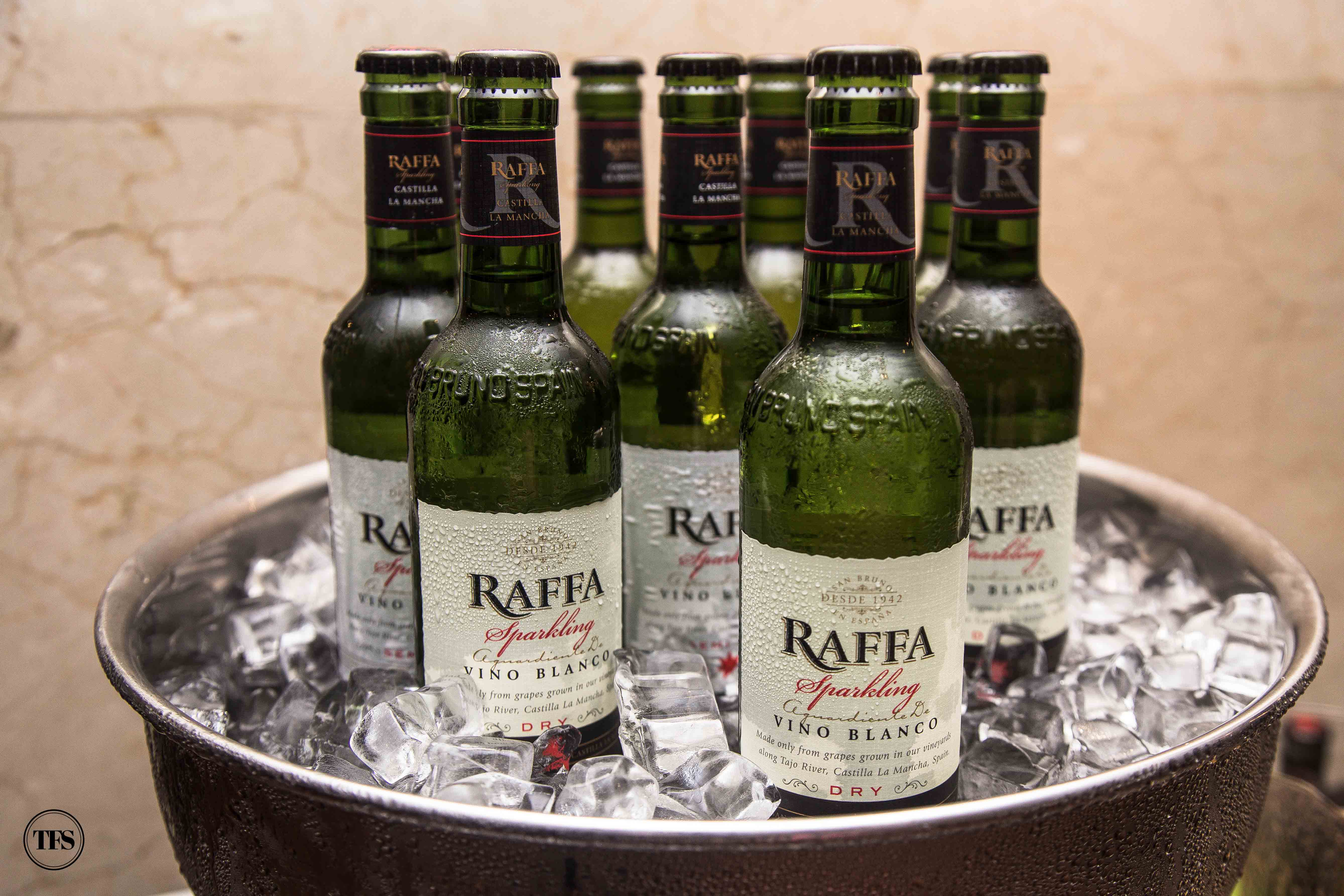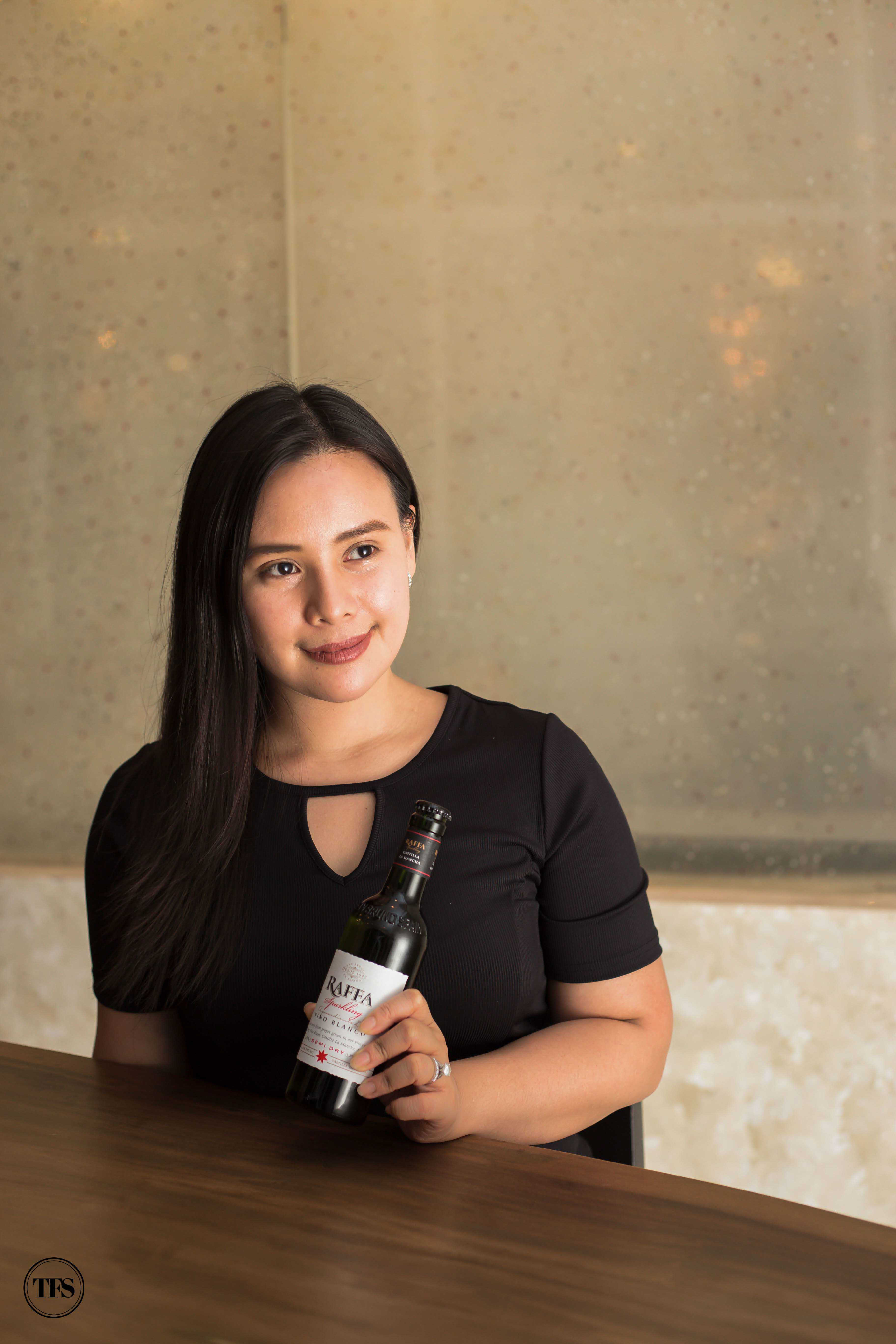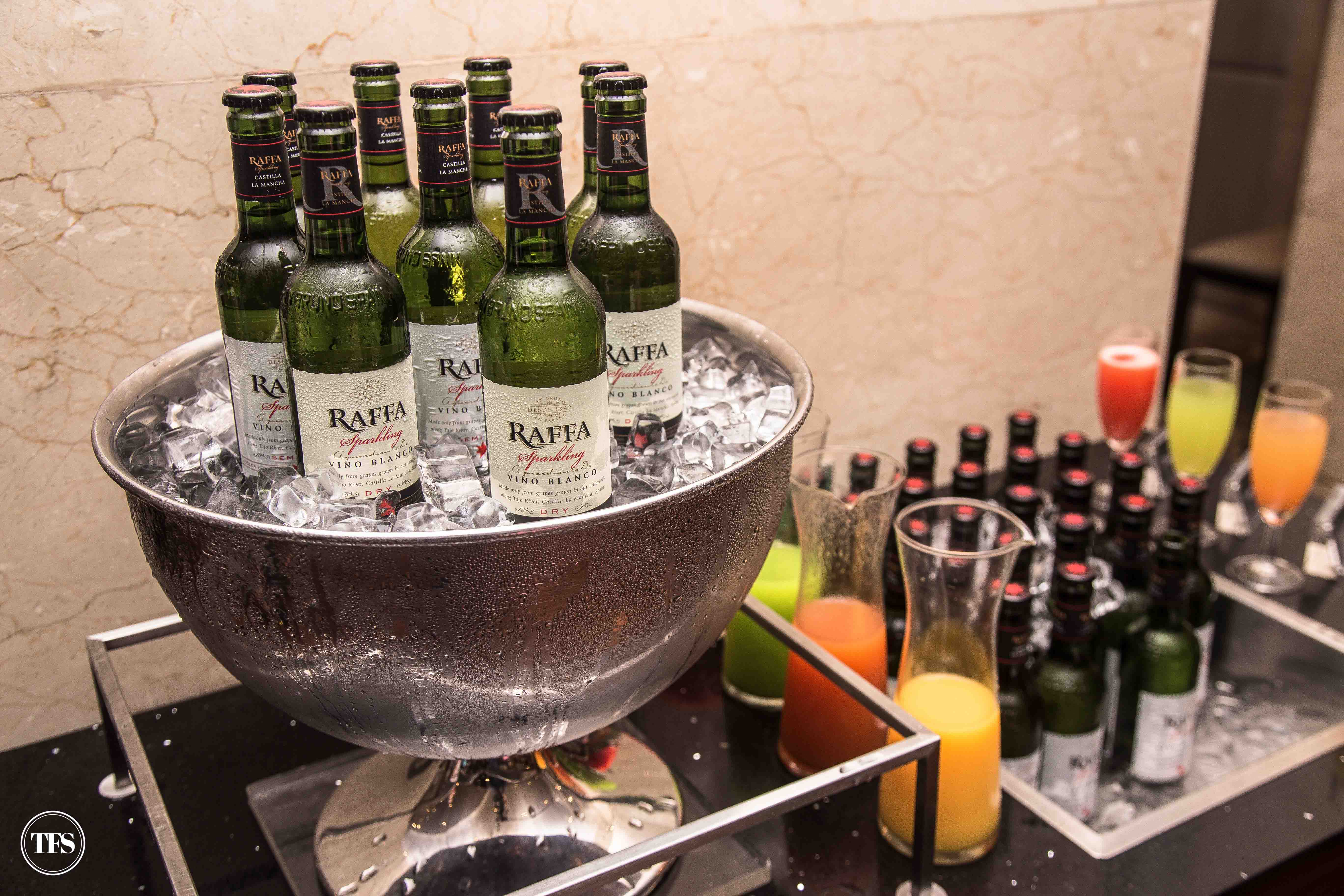 I'm not 100% sure there will always be a Raffa Sparkling Wine station at Marriott Hotel's buffet. Although I'm sure you could always get your Raffa in any leading supermarket and wine stores.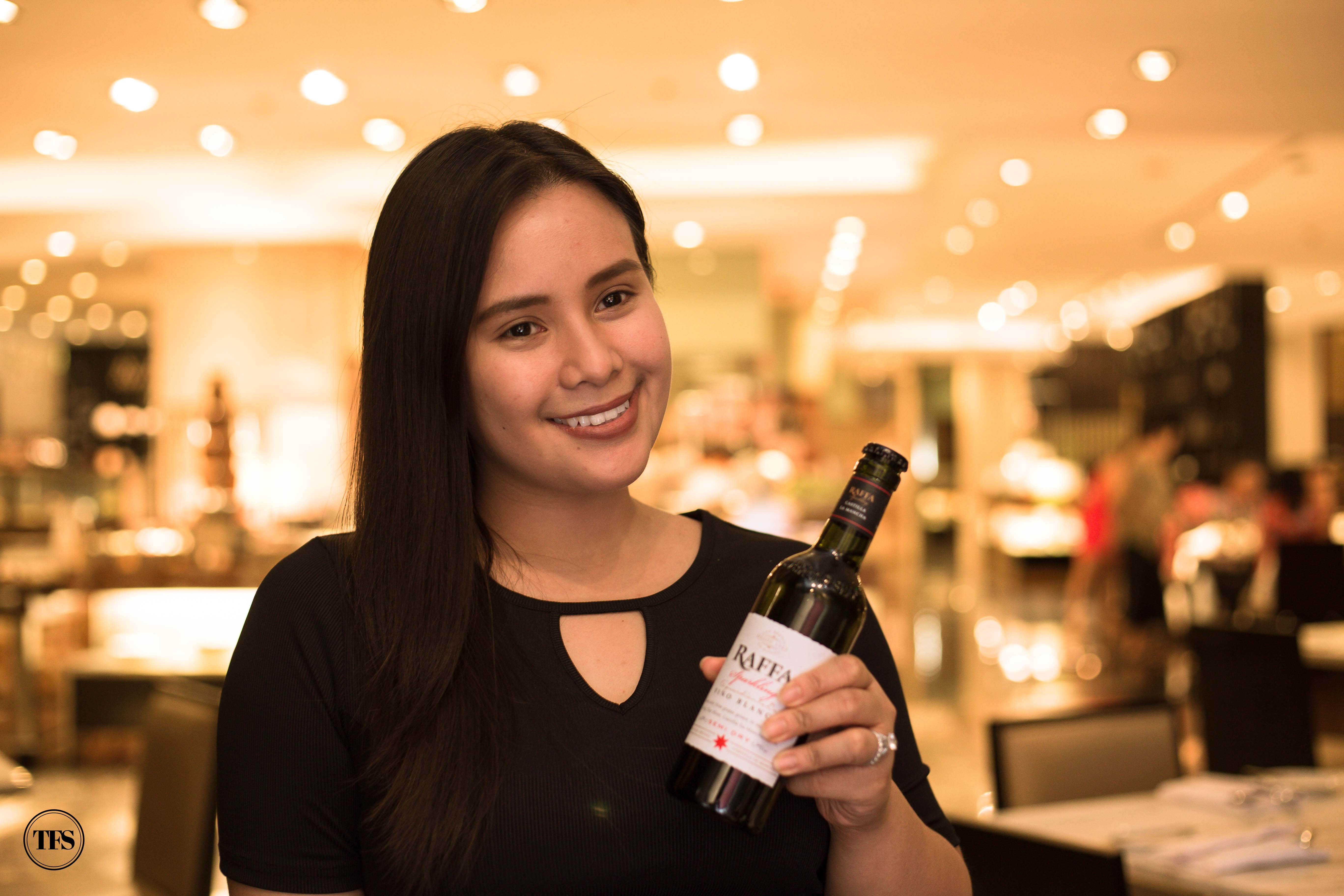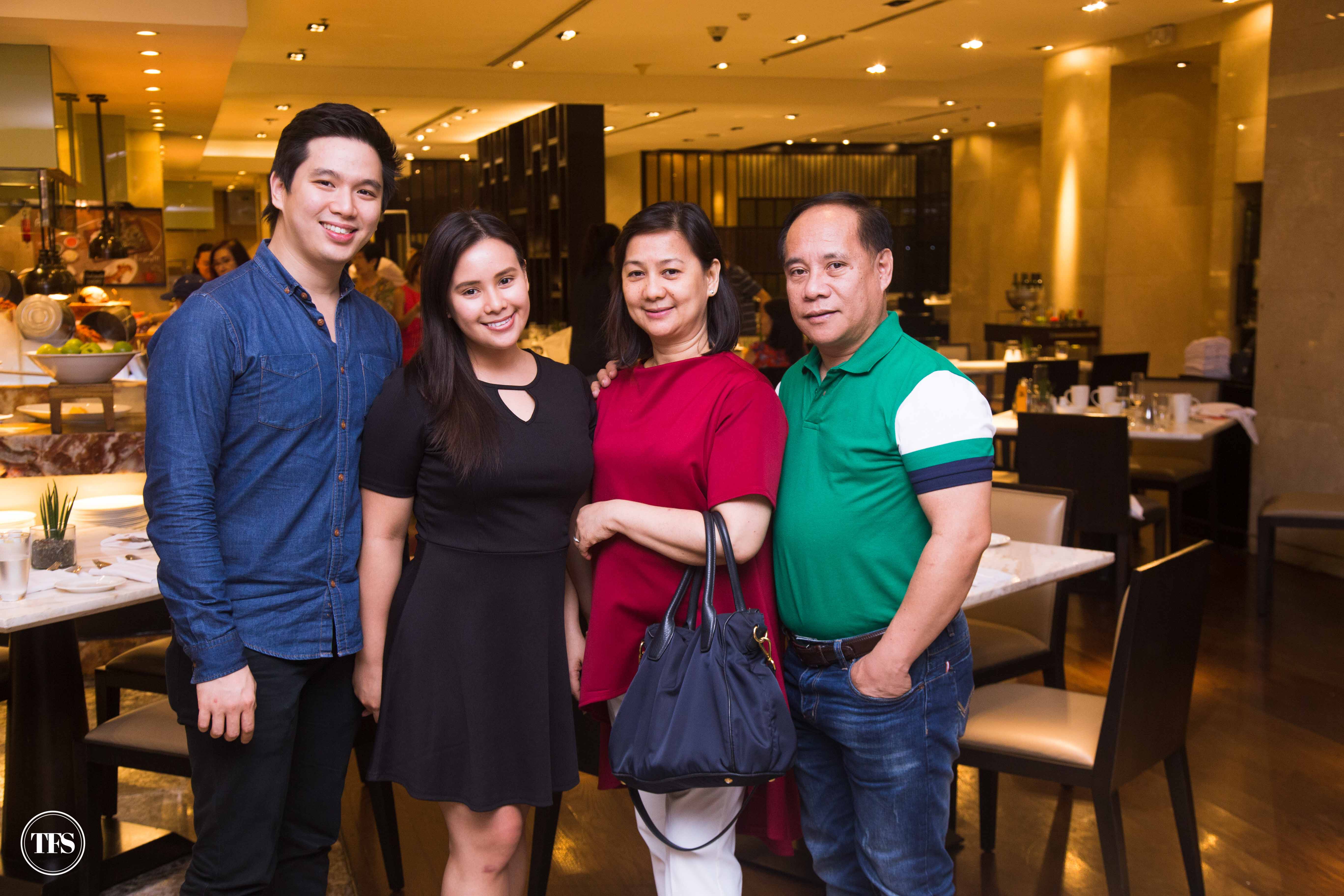 What do you think of our Marriott Hotel Manila buffet with Raffa Sparkling Wine?
Share with me your thoughts!
Stay updated and Subscribe to The Food Scout  for Free!
Pray, Eat and Love.
Cheers,
The Food Scout