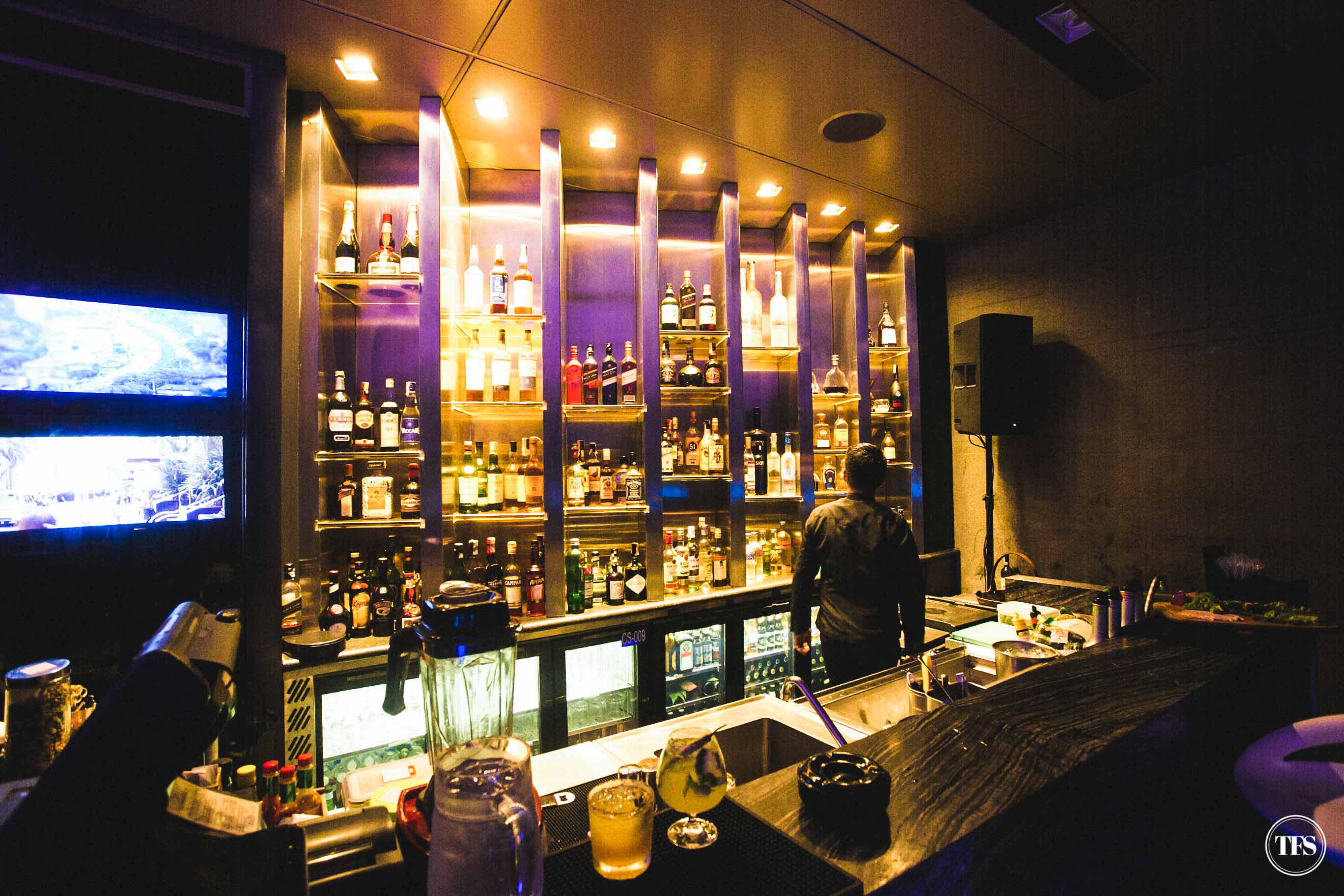 Marco Polo Ortigas Manila made us experience what Apertivo means. It started at 5:00 in the afternoon and ended at 8:00 in the evening. A tradition that started in Italy, Apertivo is what they call their "pre-dinner" where bite-sized snacks and appetizers are served with a glass of wine. It appears as the Italians' most cherished pastimes. Pre-drinking and pre-dinner in the classiest and most relaxing way.
The Metro Manila experience of Apertivo occurred at the 45th floor of Forbes Travel Guide's 5-star rating hotel, Vu's Sky Bar & Lounge at Marco Polo Ortigas Manila. O and I left the office early for a night of doing what we do best, chilling and eating. Haha!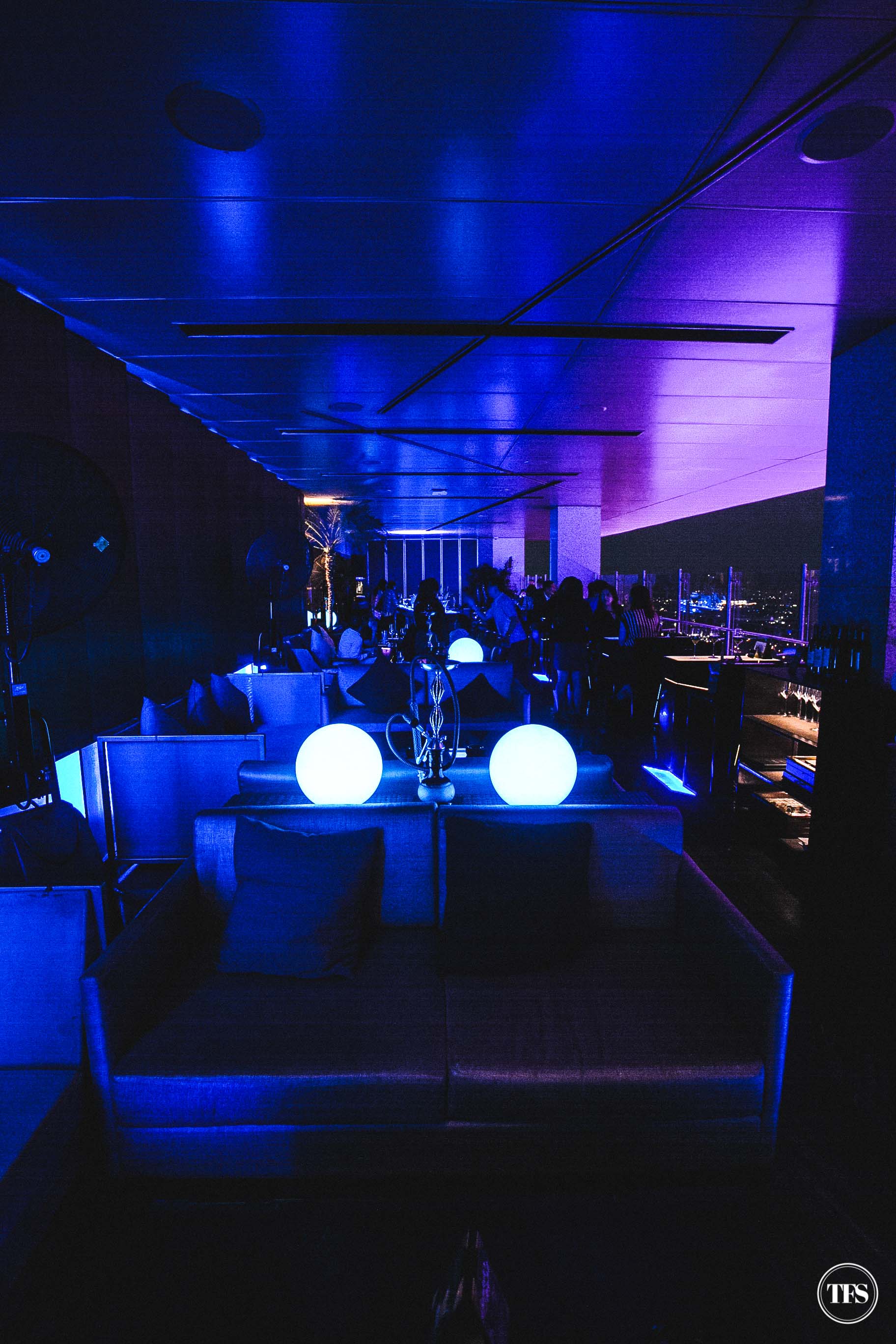 On a weekday night,  the vibe of Vu's Sky Bar & Lounge gave me an early glimpse of what Friday feels like – a night to eat, drink and enjoy the view.  Since it was located on the 45th level, we all felt the cool breeze blowing our hair as soon as we entered the bar with a view. O and I stayed by the glass window where it's best to observe what the metro looks like at night.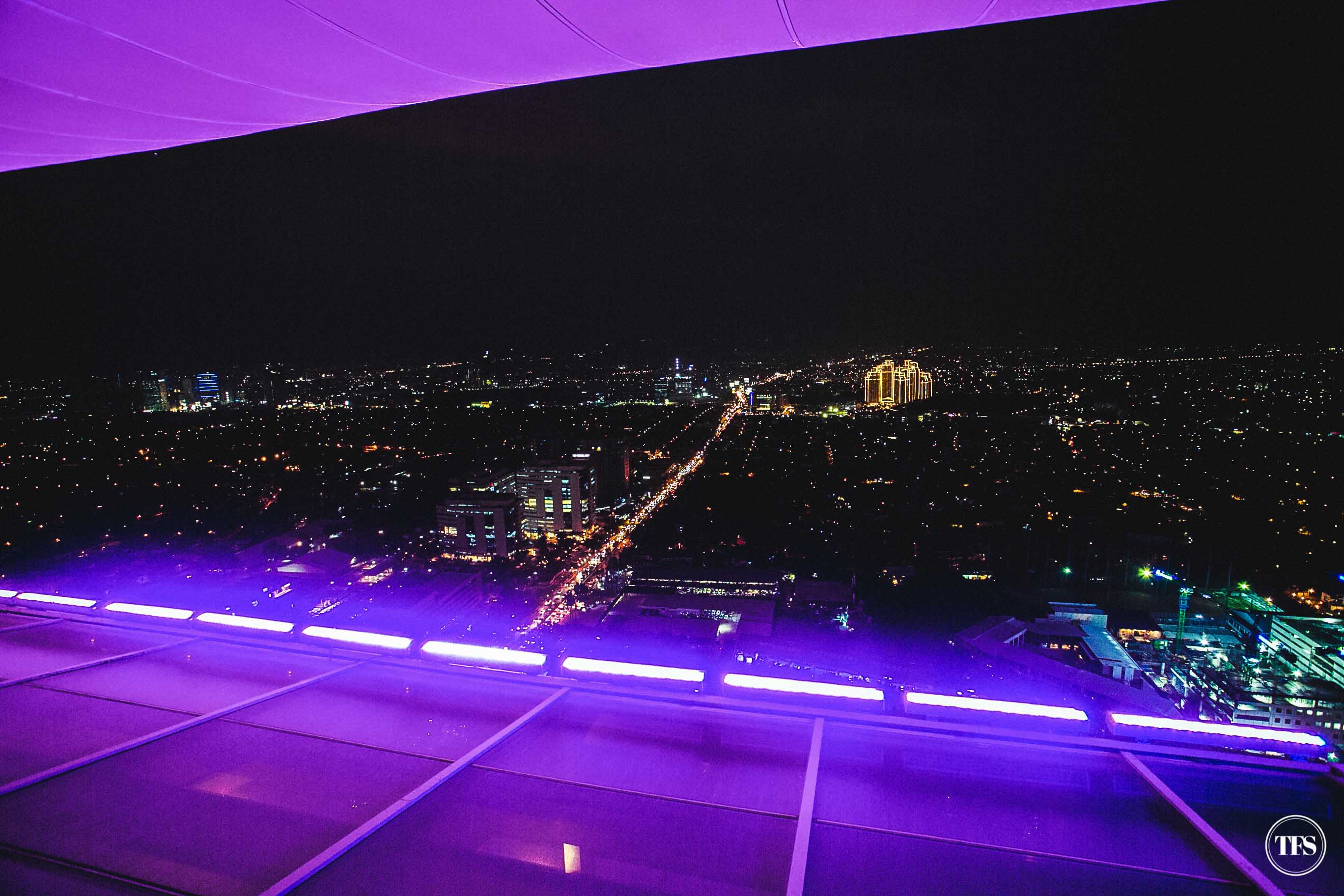 The highest floor of the building offers an unobstructed 180-degree view of Manila, truly a remarkable skyline scenery. Together with this inviting view was also an inviting range of well-curated line-up of pre-dinner dishes, a mix of Filipino, Spanish, and other Mediterranean favorites.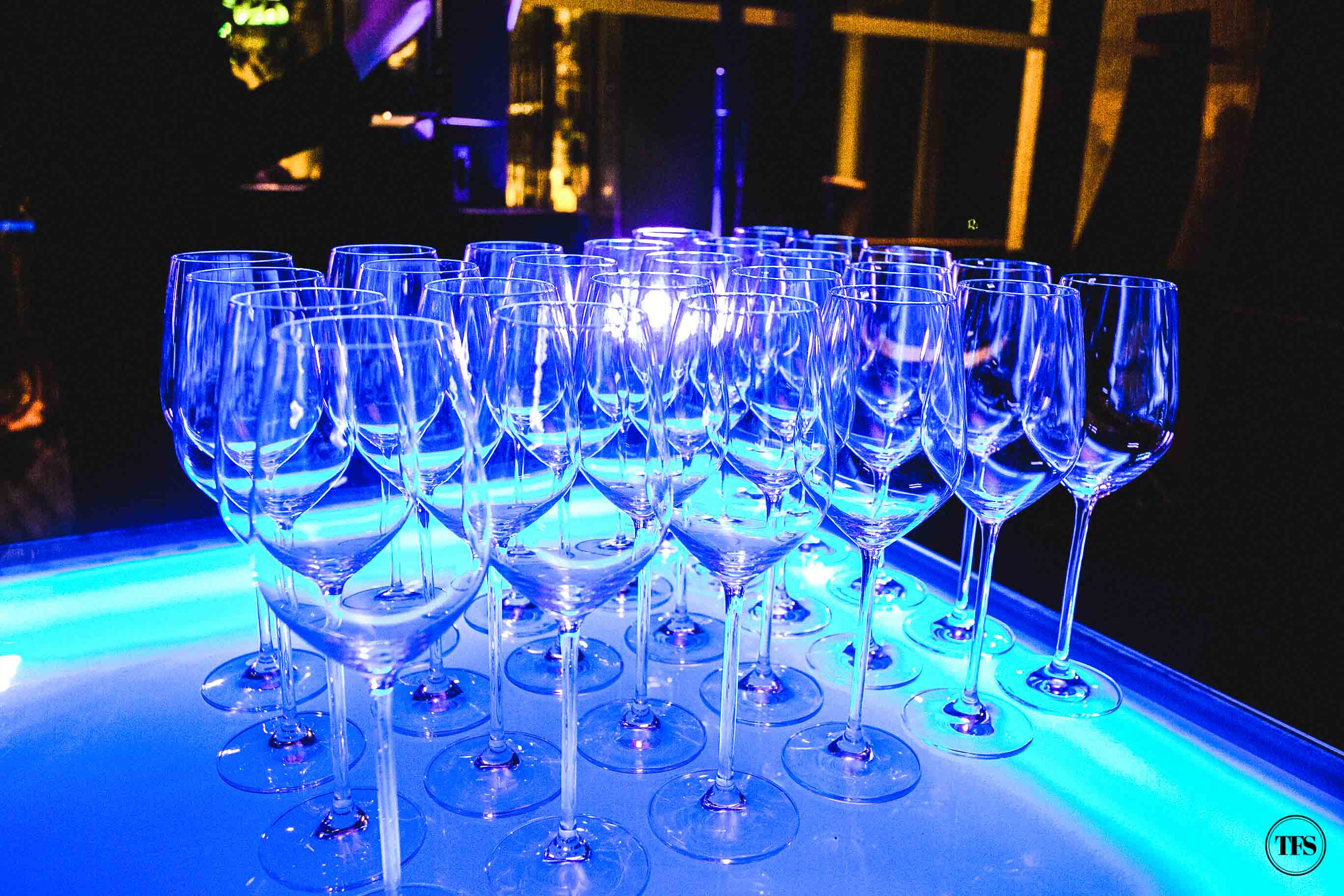 Set up as a buffet, the appetizers and wines are located at the far end of Vu's. I couldn't wait any longer so I immediately grabbed my glass of white wine to begin the lovely night.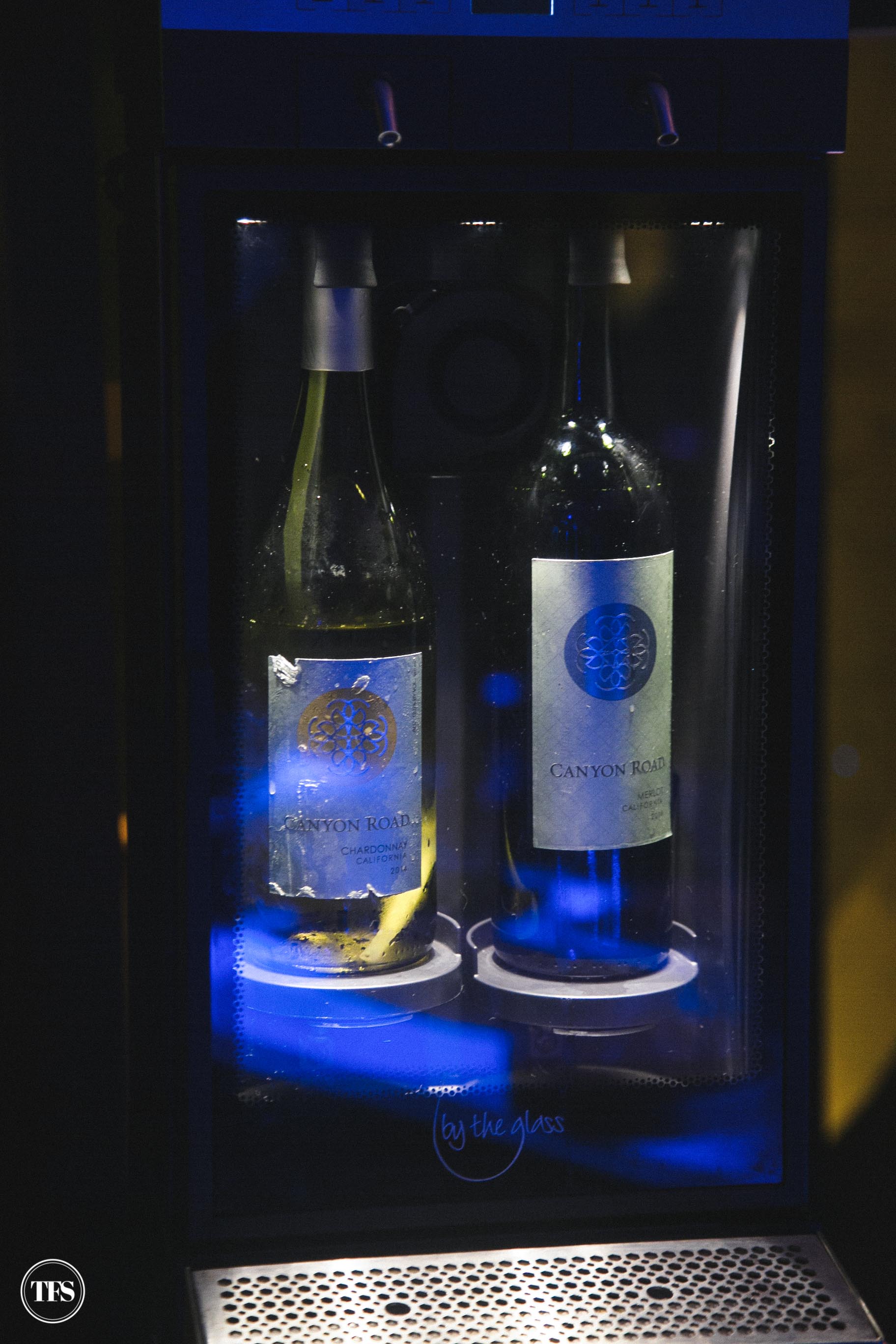 The wine dispenser allows anyone to get a glass of either red or white wine on their own.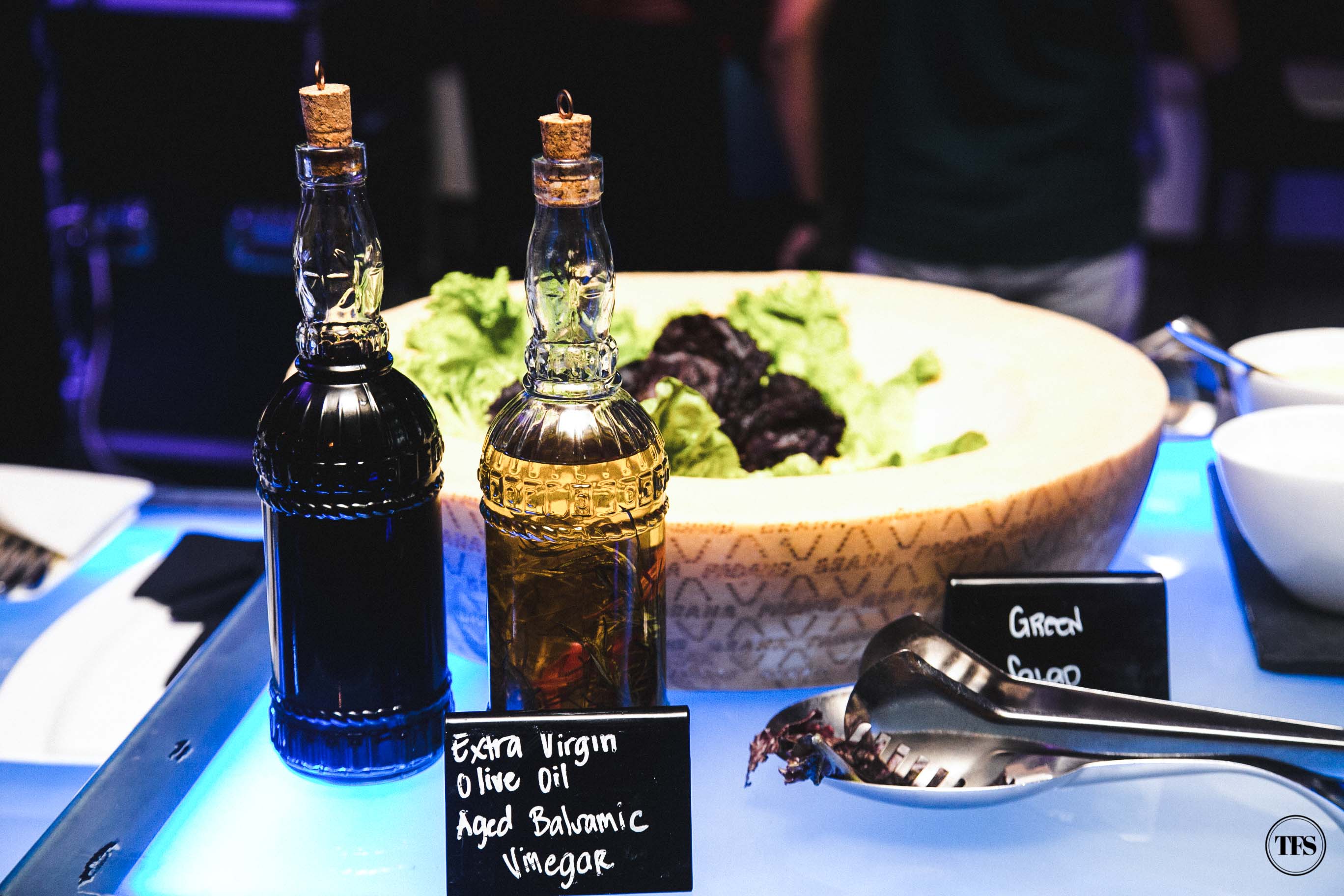 Our pre-dinner tradition started with a bowl of fresh greens dressed with a blend of extra virgin olive oil and aged balsamic vinegar. Then, followed by small bites of tasty appetizers featuring different cuisines.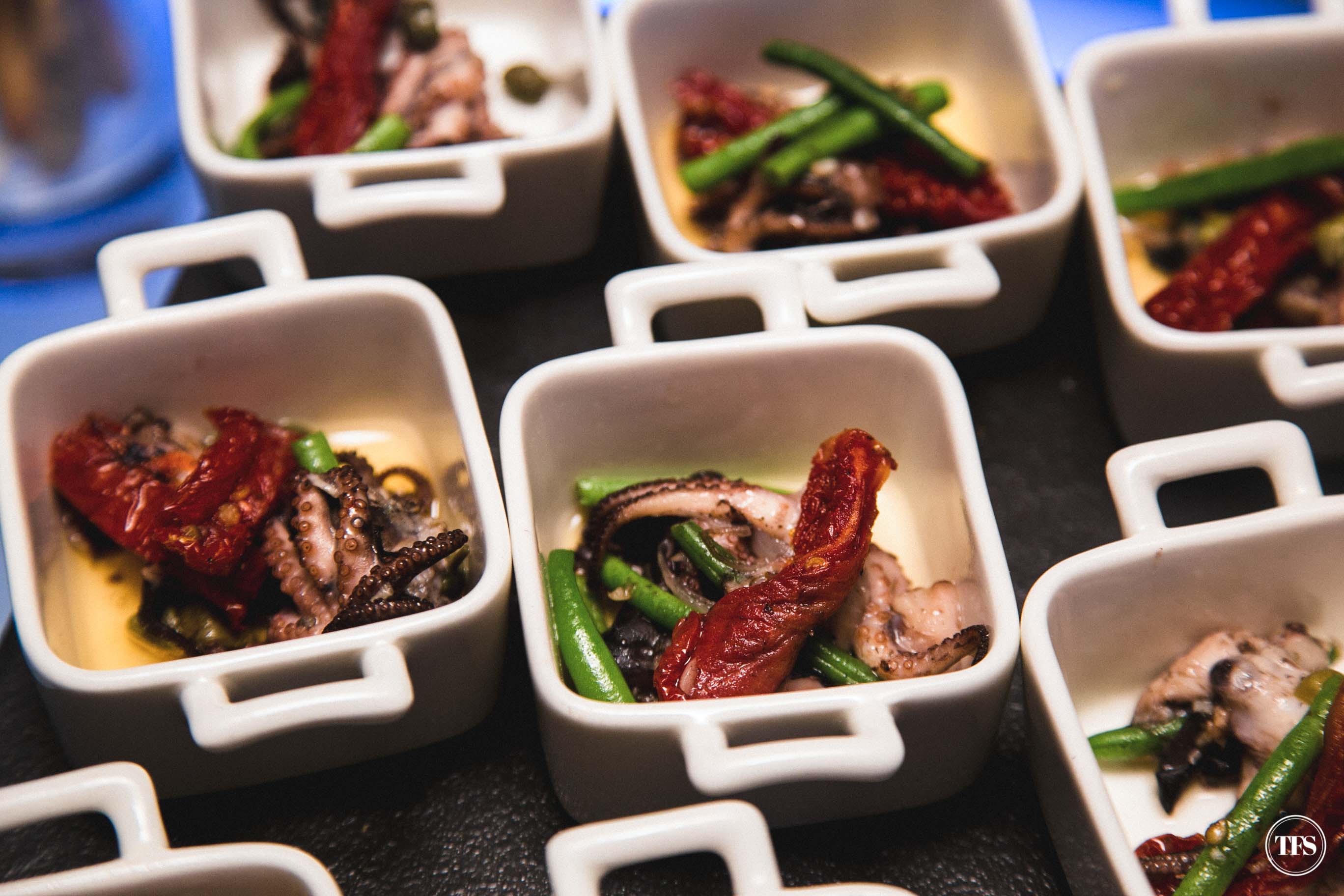 Since it was a buffet, I semi-abused getting this small plate of Baby Octopus with green beans, and semi-dried tomatoes.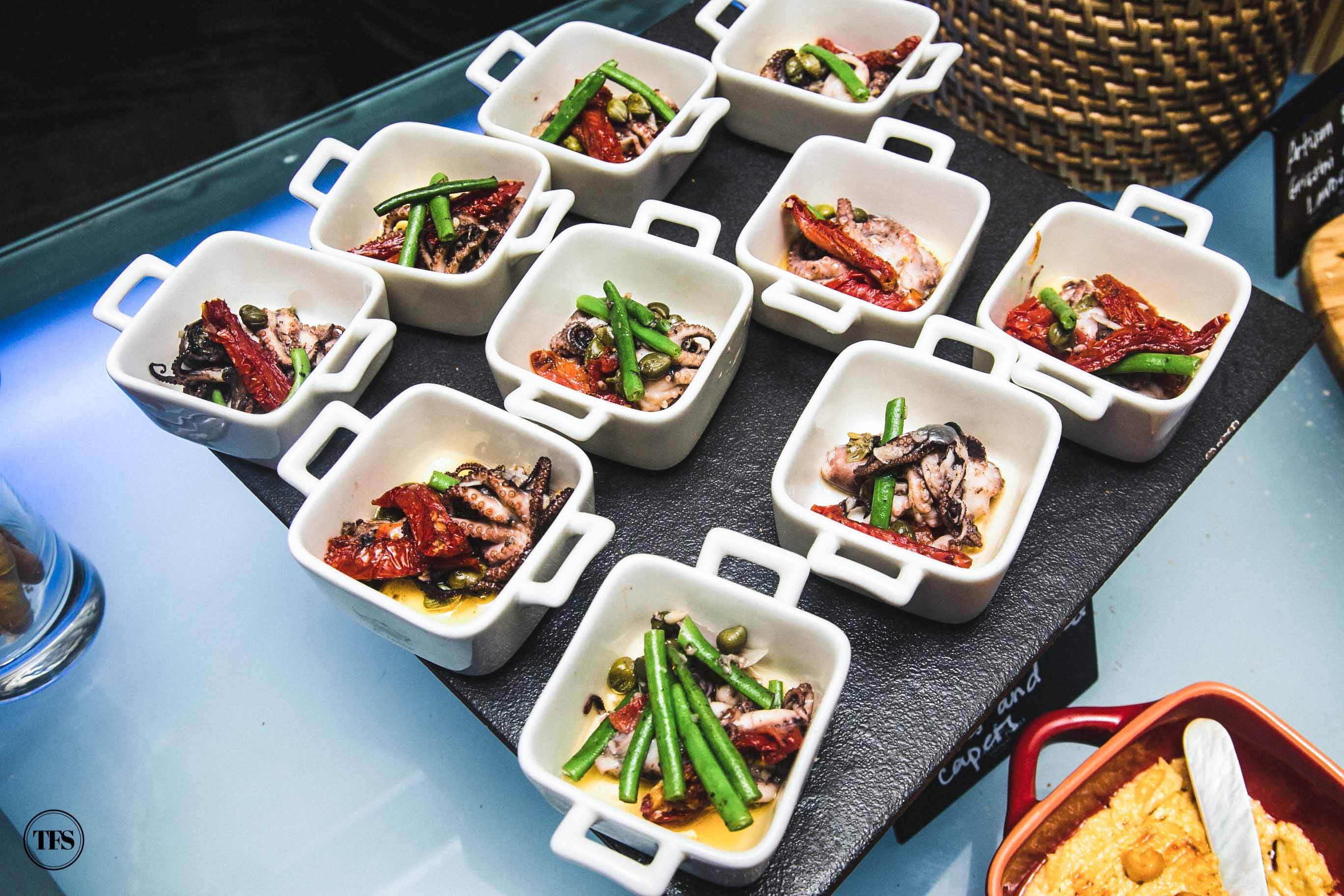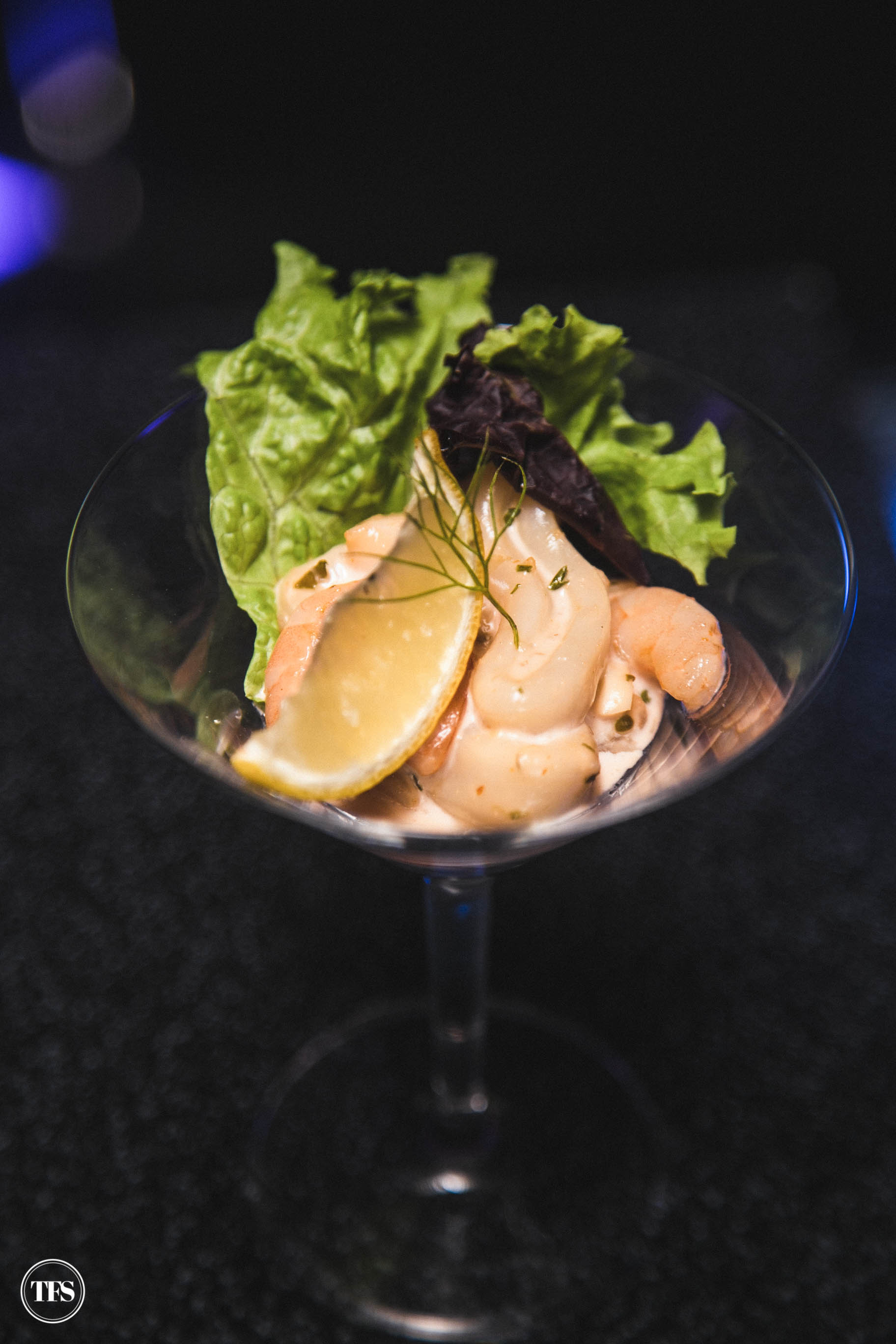 A favorite of mine from the spread is this Seafood Cocktail.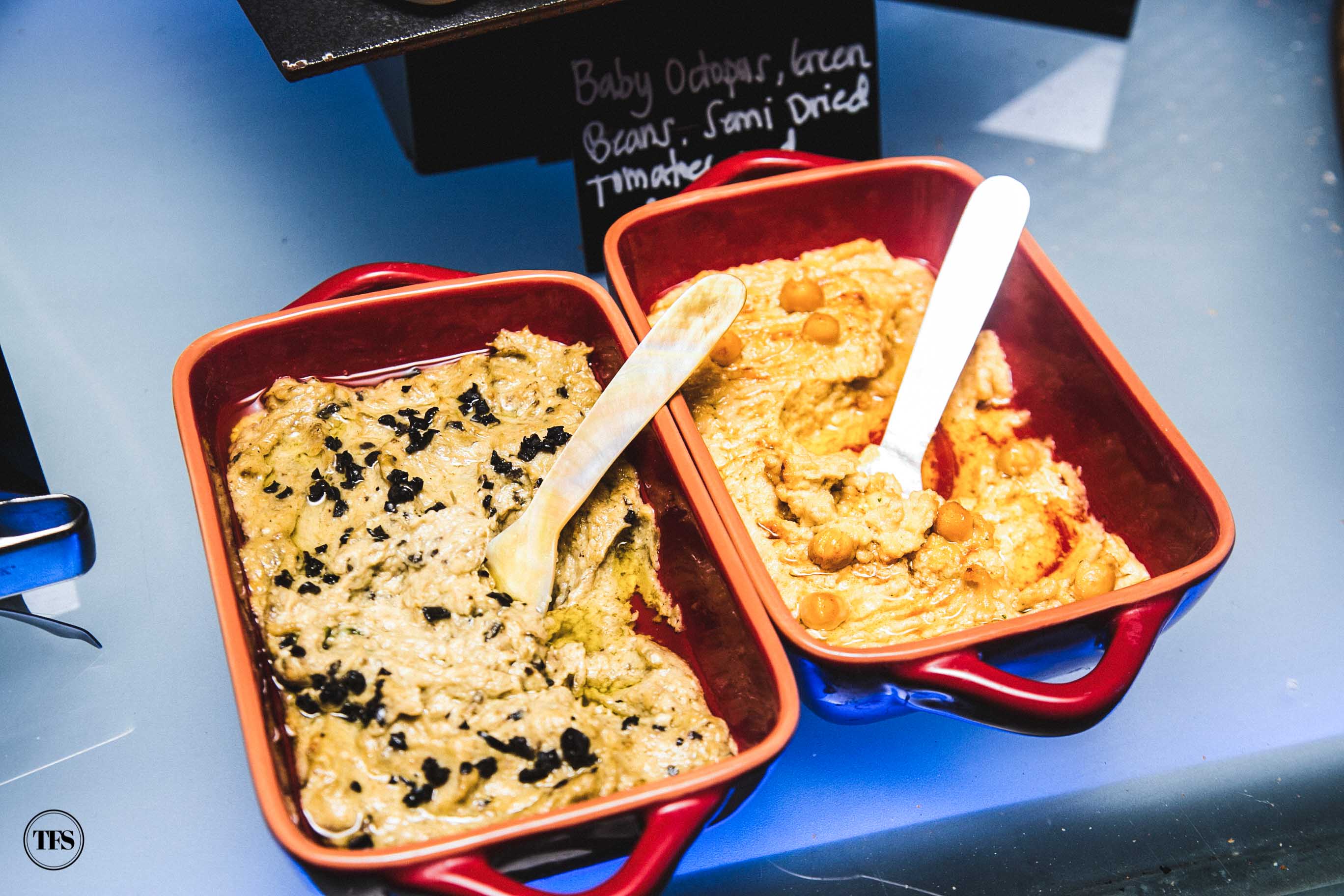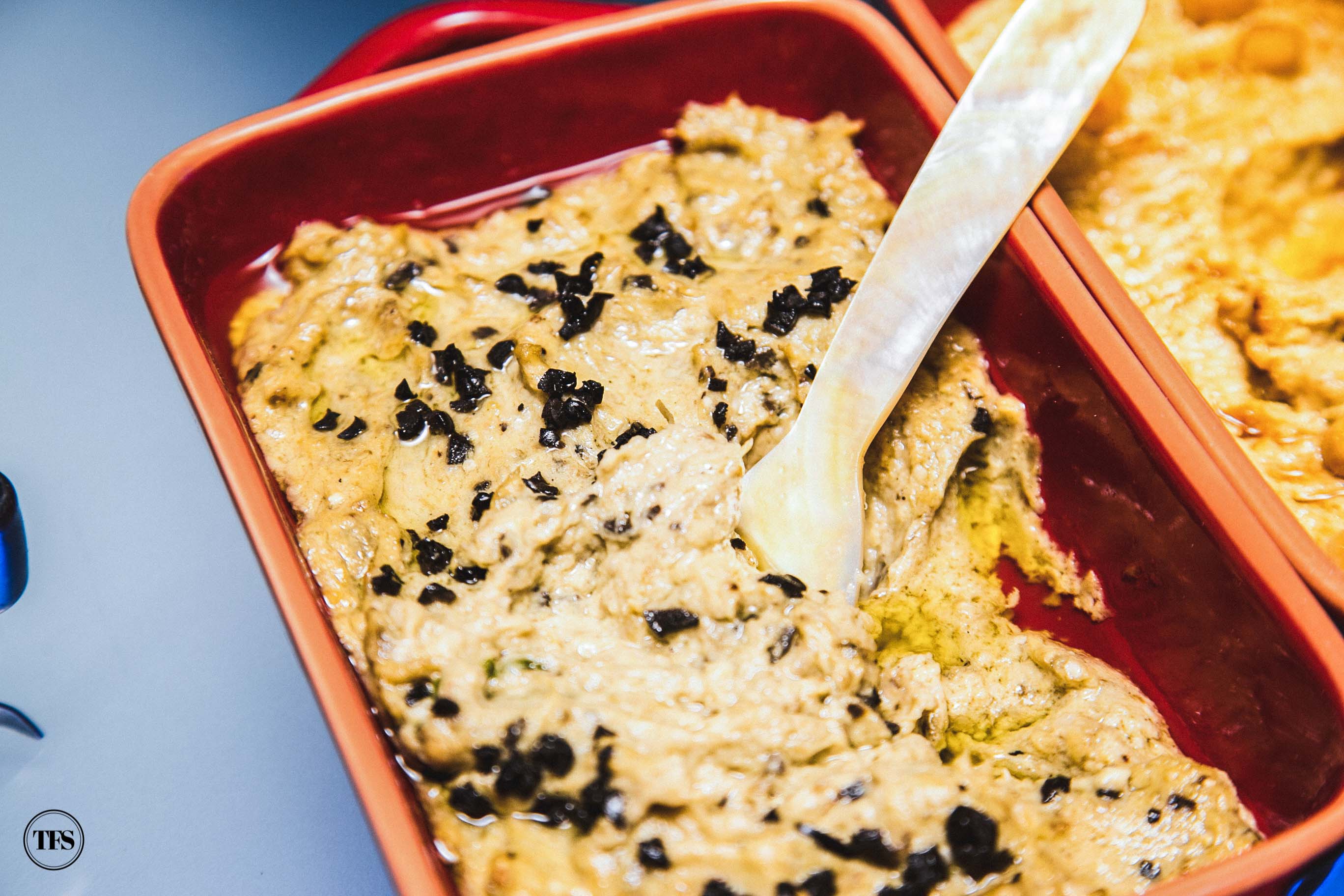 So far so good, the hummus wins our nit-picky taste buds too!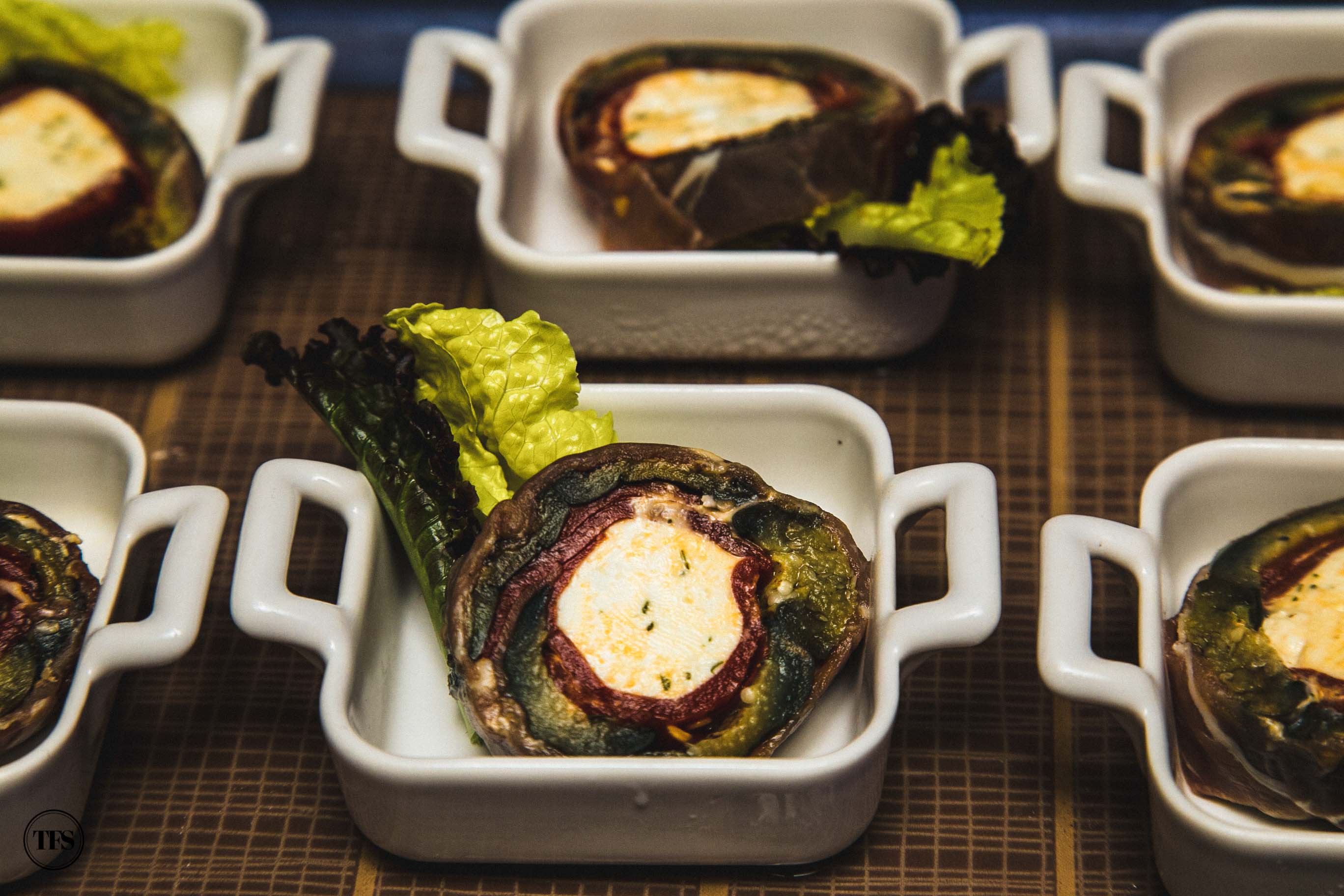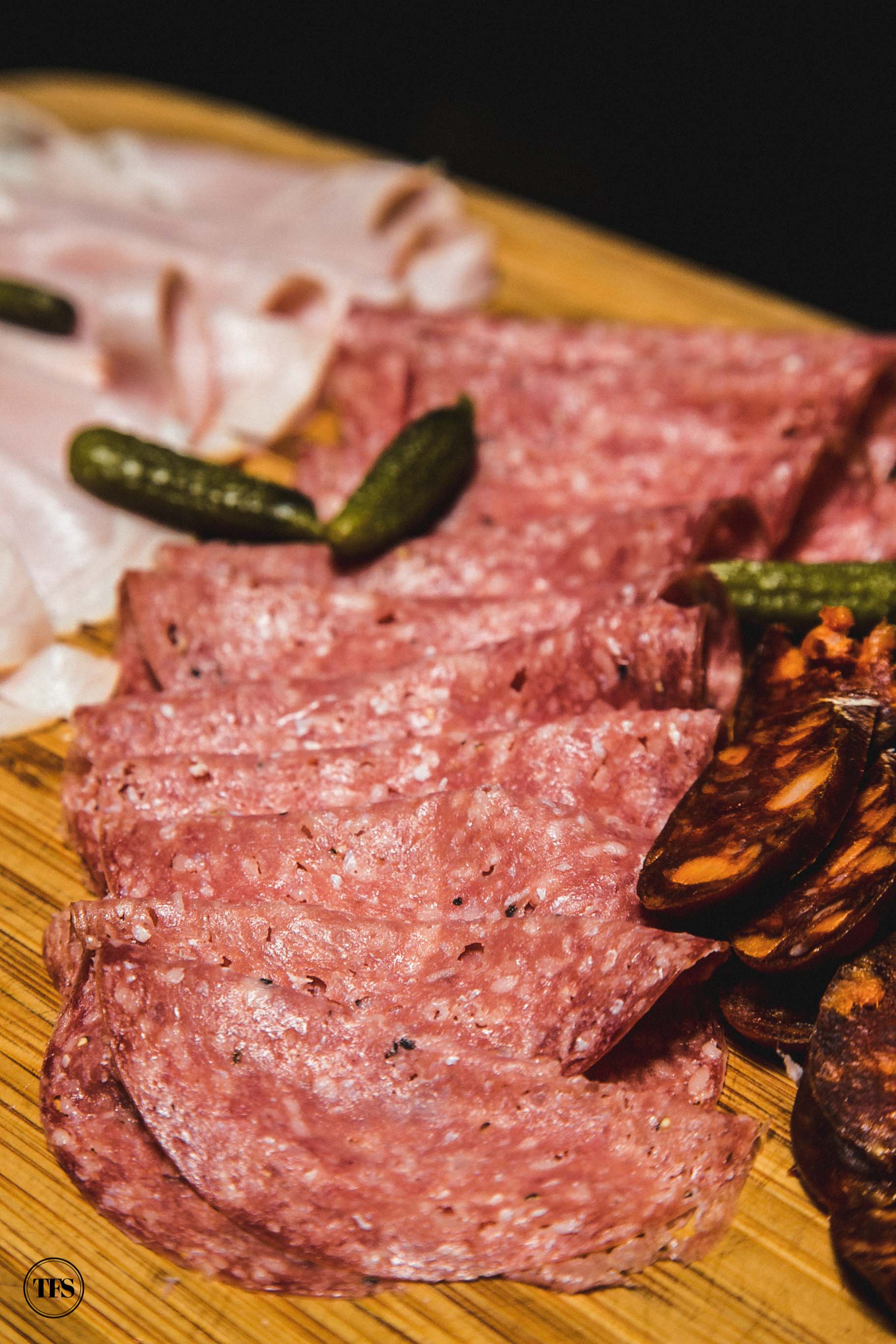 Cold cuts and wine are enough to cure my cravings.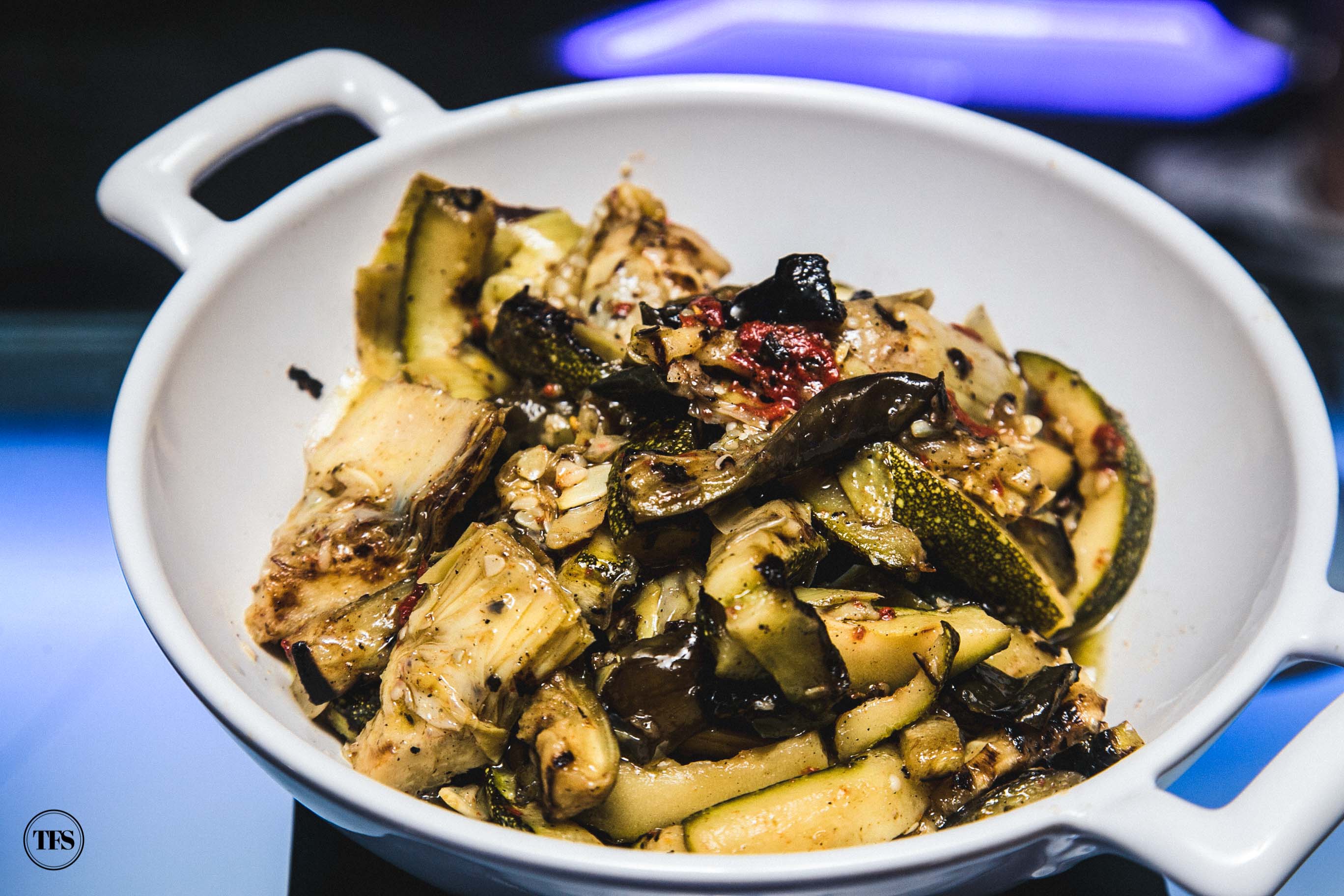 What I tasted at the buffet don't exactly have to the same dishes the next time I go back. Marco Polo has a menu that constantly changes as they only use the freshest and seasonal ingredients.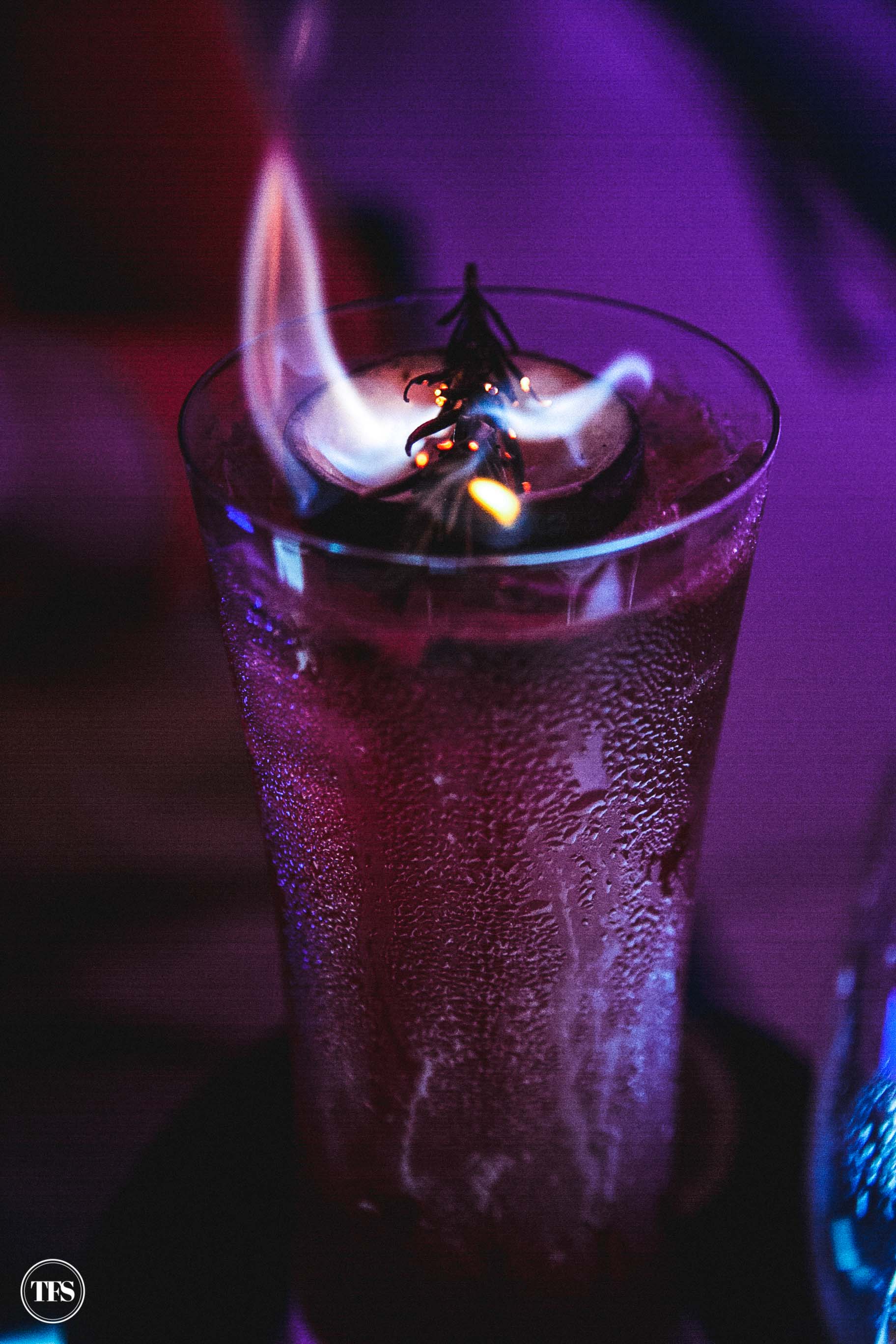 And because I found it so relaxing to stay the top floor of Marco Polo Ortigas Manila, I wanted to explore more what other cocktails are served at Vu's. Specifically requested for their signature cocktails like The Sapphire Road.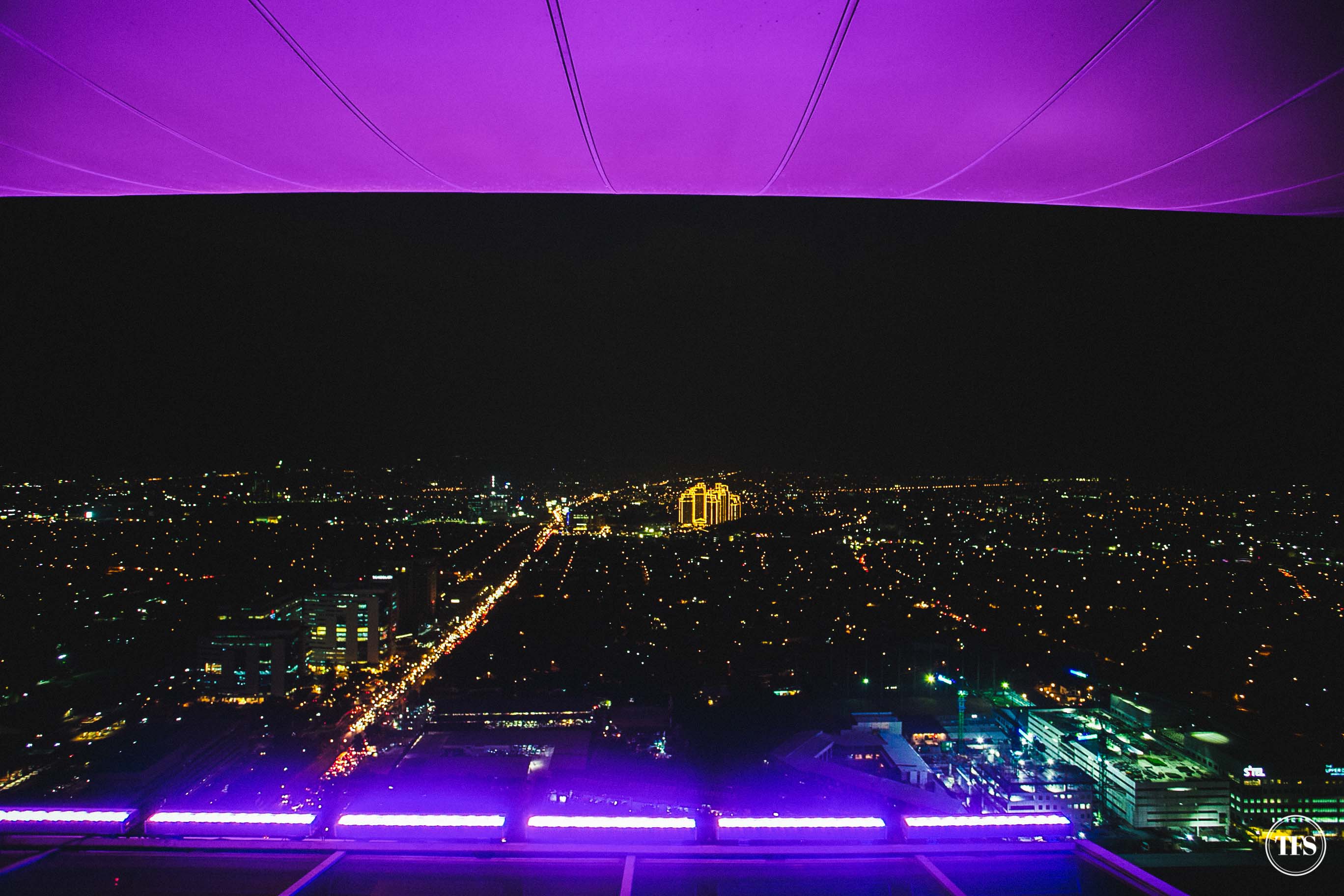 Young and not-so young professionals looking for a place to stay before hitting the road to their homes will find themselves loving what Vu's Sky Bar & Lounge offers. People like me who are easily sold out by lovely views won't need to have second thoughts of visiting the place. Me, O and this view, already a perfect place to cap off the night. Bars are no longer my go-to hangout spots but a chill night at Vu's made me feel relaxed. The ambiance, the food and the cocktails deserve every adult's attention.
What do you think of Vu's Sky Bar & Lounge at Marco Polo Ortigas Manila?
Share with me your thoughts!
Stay updated and Subscribe to The Food Scout for Free!
Pray, Eat and Love.
Cheers,
The Food Scout
---
Location: 45F, Marco Polo Ortigas Manila, Sapphire Street cor Meralco Ave., Ortigas, Pasig City, Metro Manila, Philippines
Contact: (+632) 246-9069 ext. 365
Facebook: https://www.facebook.com/MPMVUs
Budget: PHP800++
Rate
Food            8/10
Ambiance  9/10
Service        9/10
Cost             8/10
Overall       8.5/10