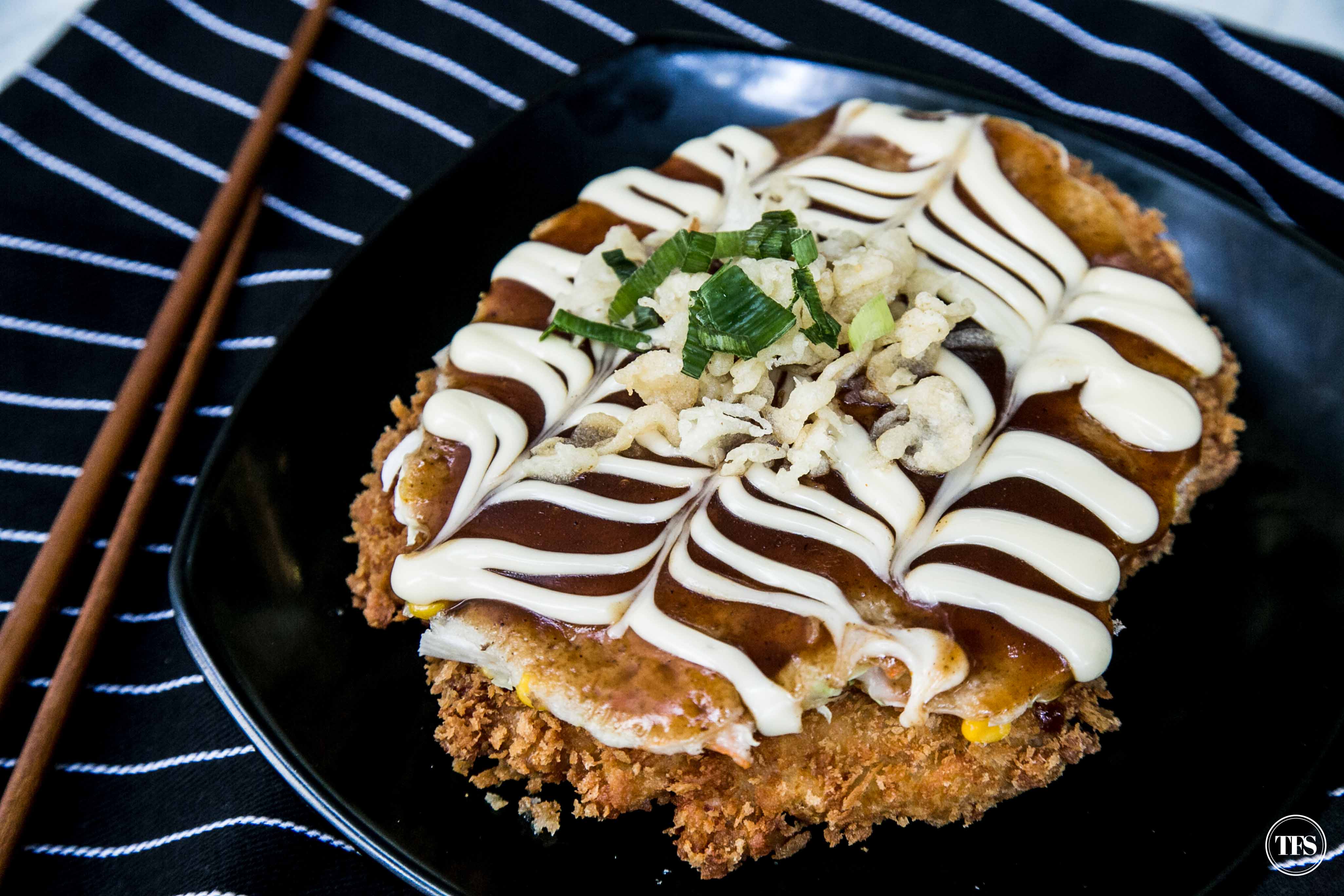 I believe we all have our Tokyo Tokyo favorites. This year, Tokyo Tokyo launched several new dishes, like Wagyu burgers and Sriracha bowls. As usual, the #1 Japanese food joint doesn't stop innovating to please the crowd. Though I still have one staple dish I order whenever I'm back at the store. Out of all the dishes that came out from Tokyo Tokyo's kitchen, I have to say Big Chicken Katsu has become my all-time favorite. Big, crunchy, juicy and flavorful in one plate! And that's why I was open to the idea when they introduced the new Chicken-nomiyaki.
The New Chicken-nomiyaki
A sophisticated version of the big chicken katsu, the new Chicken-nomiyaki excites me as it combines traditional and modern Japanese flavors. Perfect for people who are still crazy for katsu, one serving is generous in size. Still literally big, crunchy and juicy topped with Tokyo Tokyo's very own savory Okonomiyaki Japanese pancake, tonkatsu sauce, Japanese mayo, tempura crumbs and onion leeks. For those who haven't tried Okonomiyaki, this is  a Japanese savory pancake mixed with a variety of ingredients like shredded cabbage, carrots, etc. On its own, it's already a meal that can fill up an empty stomach. Imagine, what more if you combine it with a big slab of chicken katsu! I mean, forget about imagining. I think it's best if you try it yourself. Don't you think?
This unique mash-up Chicken-nomiyaki can be ordered on its own with a bowl of unlimited rice for only P200.
If you choose to feast like a king, you may enjoy the Chicken-nomiyaki Bento Meal that includes a bowl of unlimited rice, a bowl of miso soup and coffee jelly dessert or 4pc. California Maki instead. And of course. a refreshing glass of red iced tea is definitely not forgotten.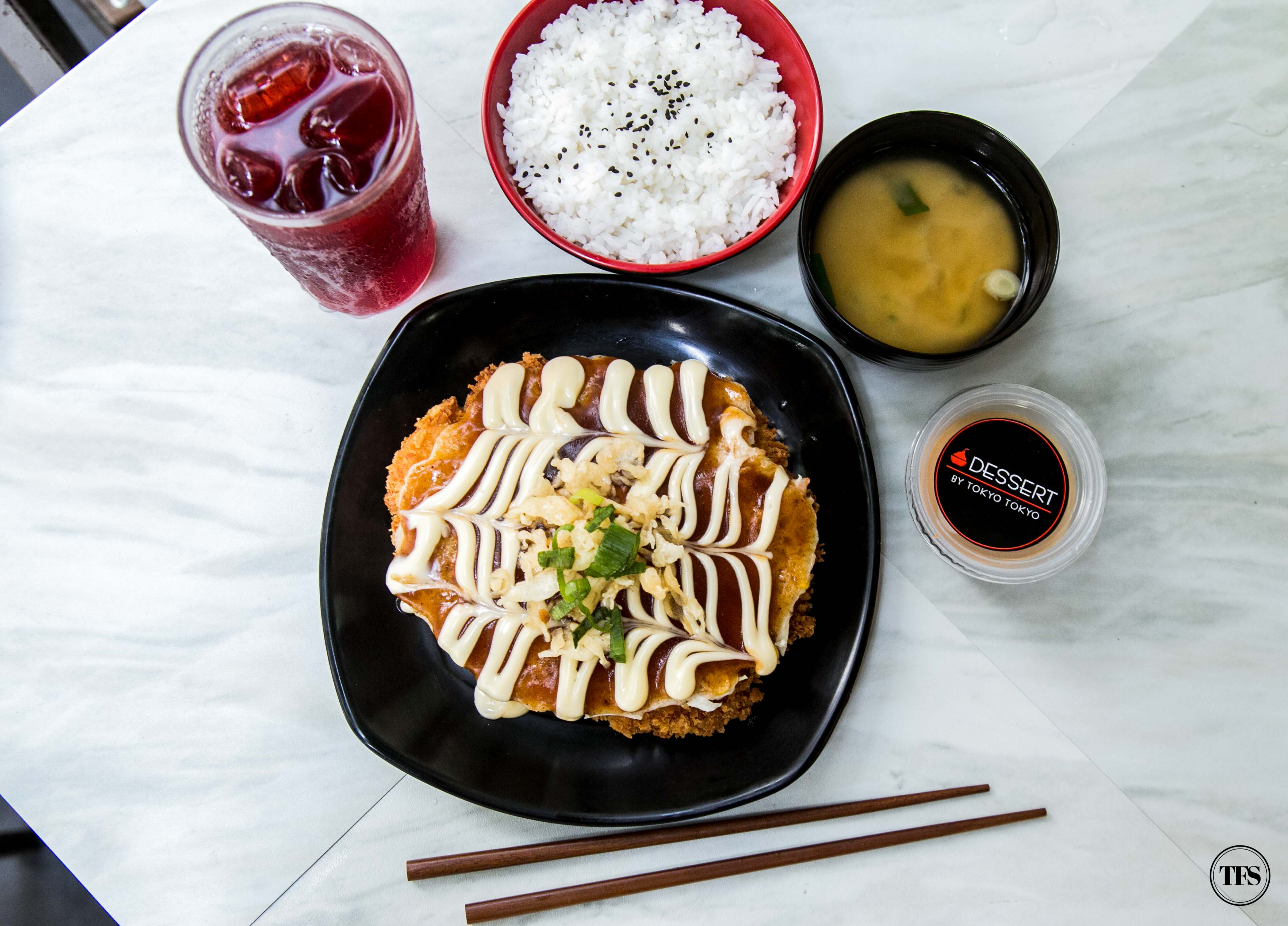 If you ask me, I'd probably get this bento set just because I need to cap off my meal with coffee jelly dessert. Lol!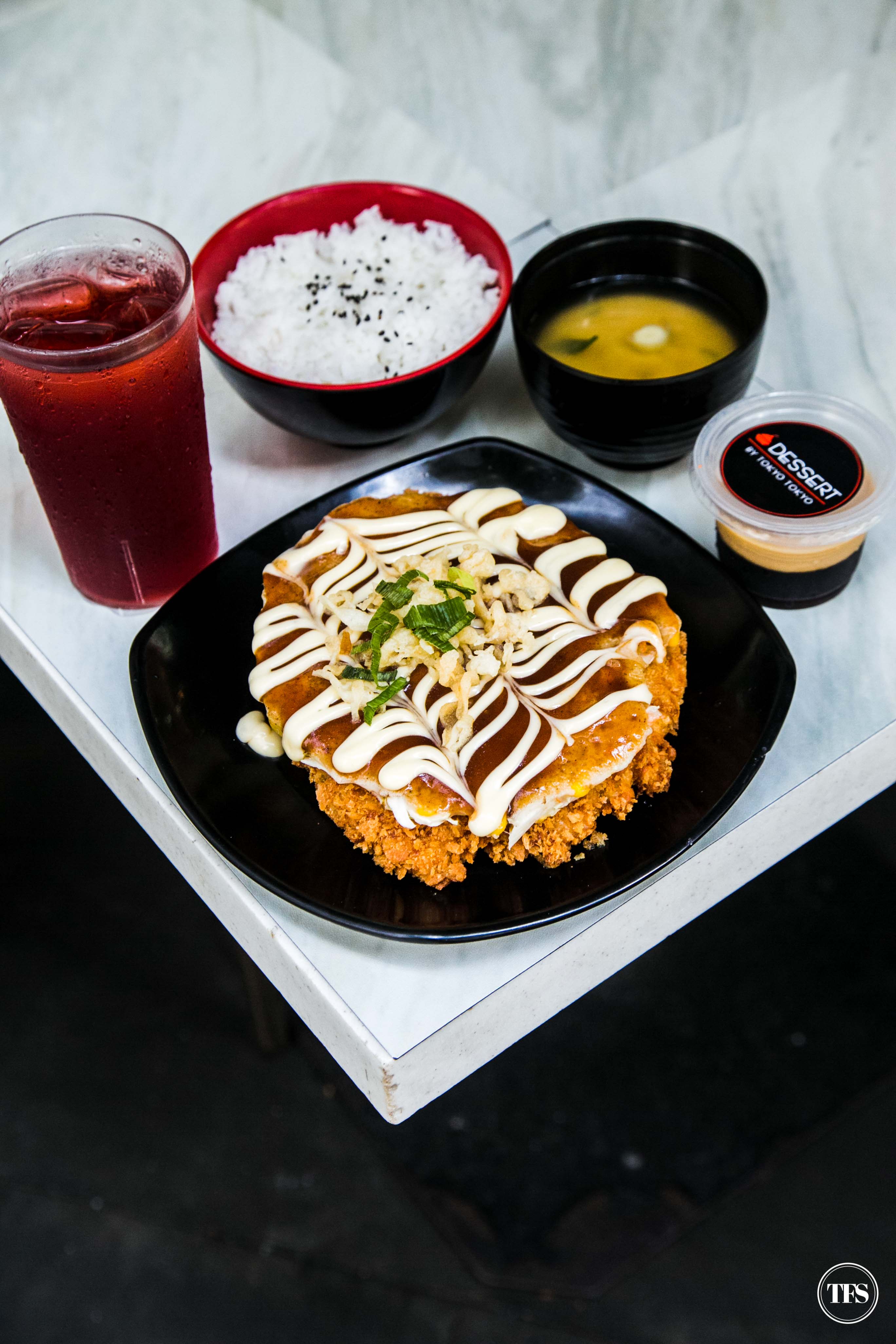 As much as I want to feast with my dessert, I still prefer sharing the table with my hub (Of course! Who else? Haha!), which is why I consider this Sumo Meal a better choice. Devour into the Chicken-nomiyaki with 4 pieces of prawn tempura, 2 bowls of unlimited rice and 2 glasses of red iced tea. Everything I mentioned for only P385. Oh, and if you want 2 bowls of miso soup as your starter, just add P40. I think we all have to agree this sumo meal is so worth the money.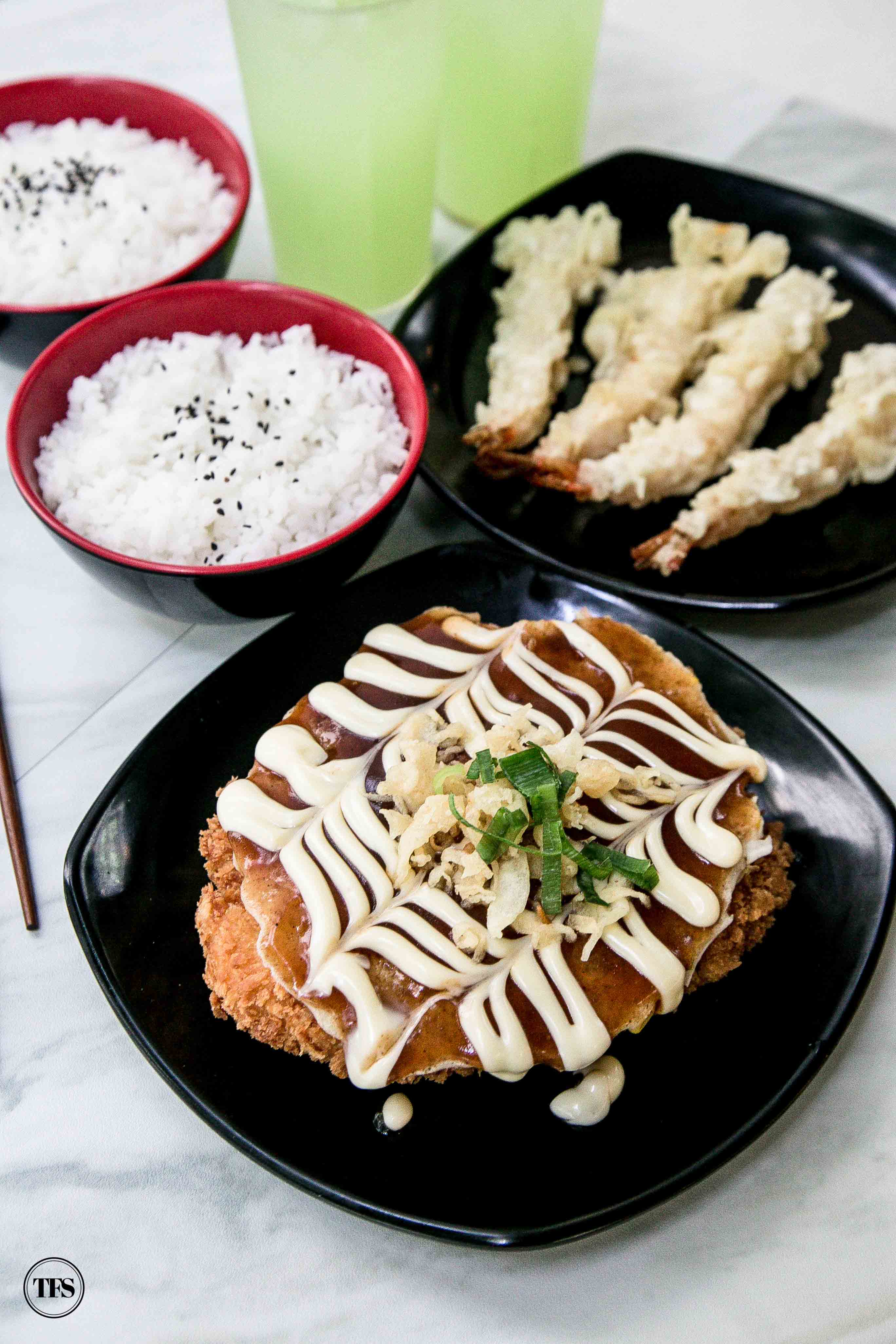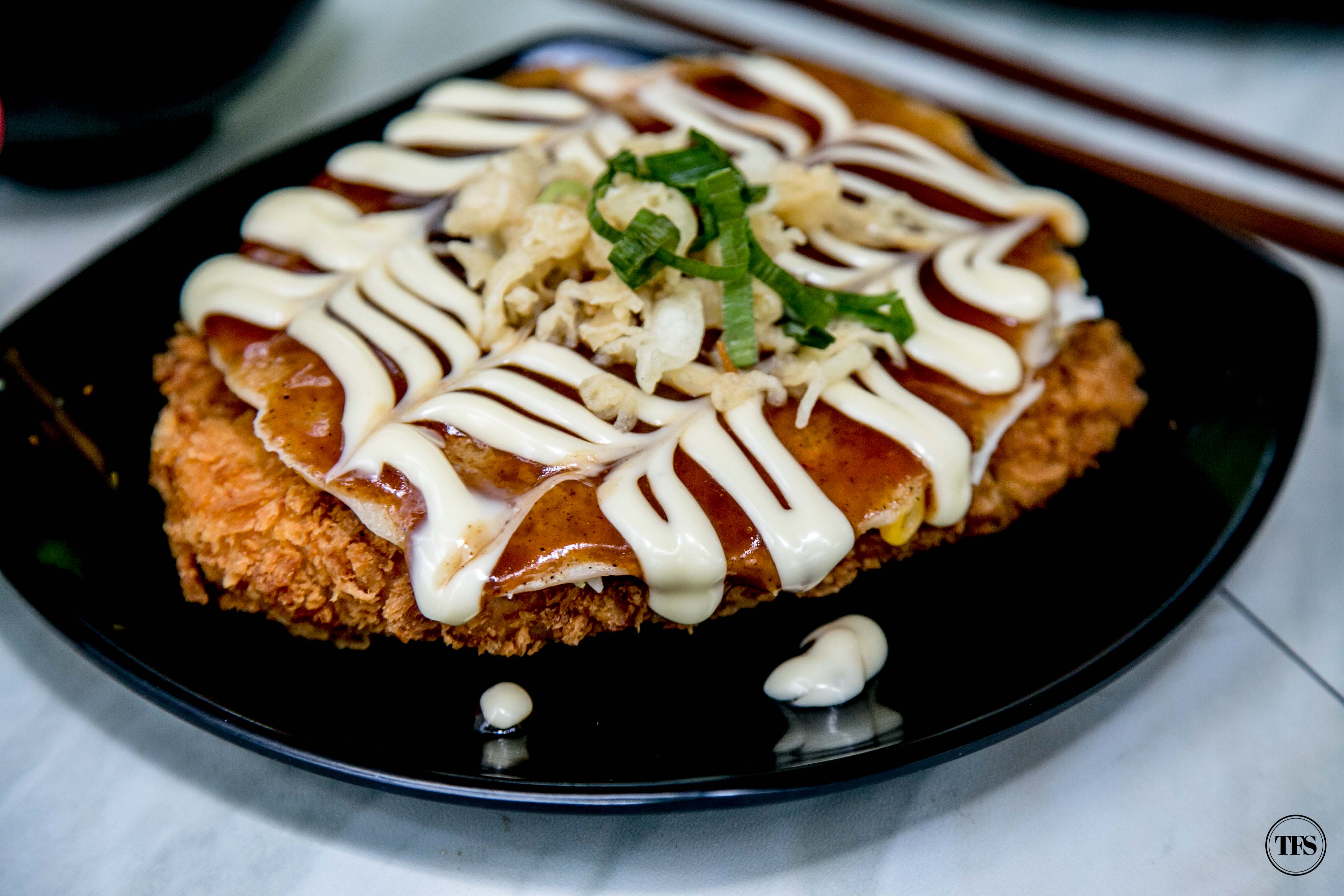 Take a loot at it closely. Both chicken and okonomiyaki together are big in size and definitely, big in flavors!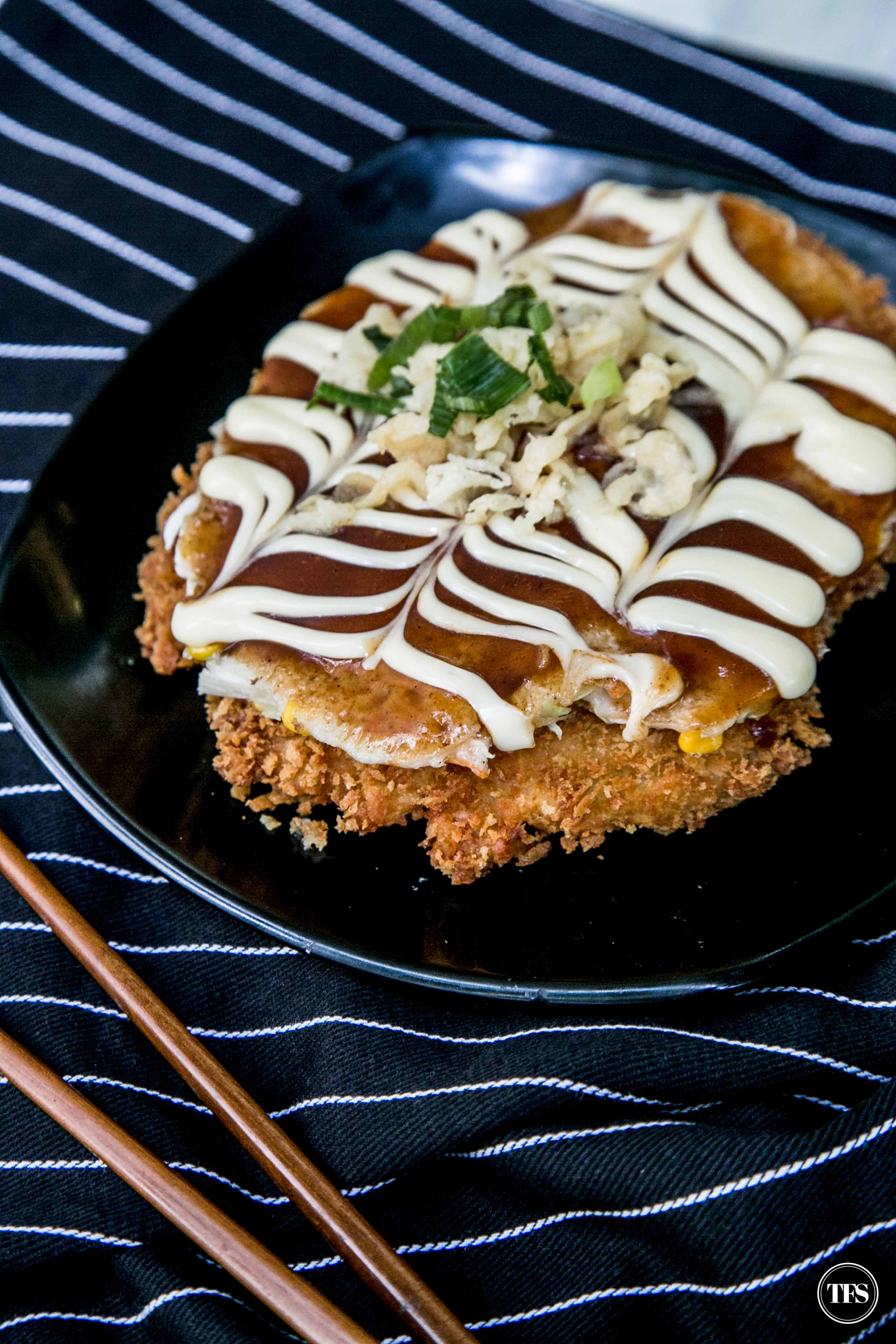 So far this year, I'm loving all the new innovative and crowd-pleasing dishes they've been launching. Like this one, Tokyo Tokyo doesn't disappoint with their newest addition to the katsu craze. There's nothing else to do now but to try the newest Chicken-nomiyaki to taste for yourself!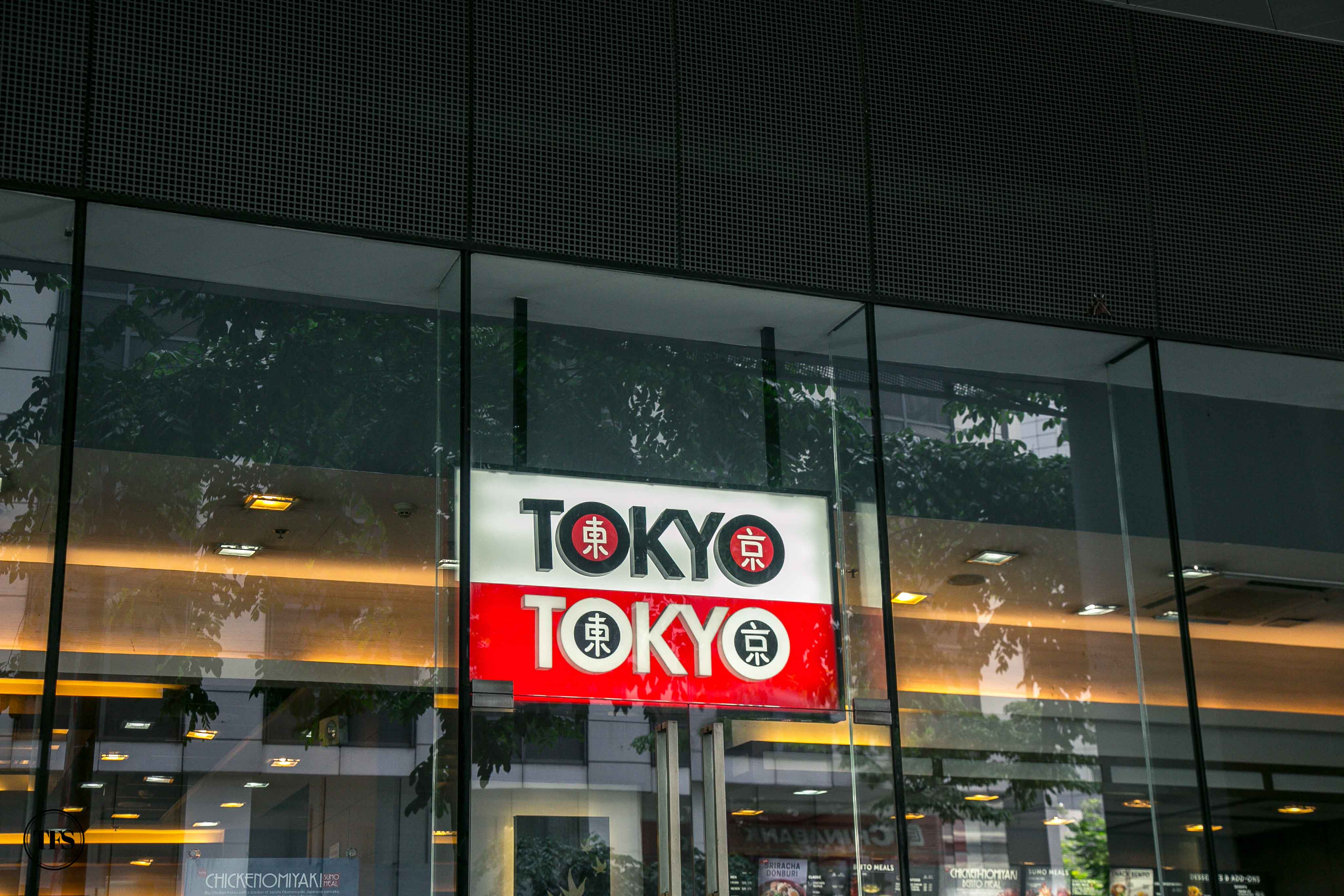 What do you think of the new Chicken-nomiyaki from Tokyo Tokyo?
Share with me your thoughts!
Stay updated and Subscribe to The Food Scout  for Free!
Pray, Eat and Love.
Cheers,
The Food Scout
---
Facebook: https://www.facebook.com/tokyotokyophilippines