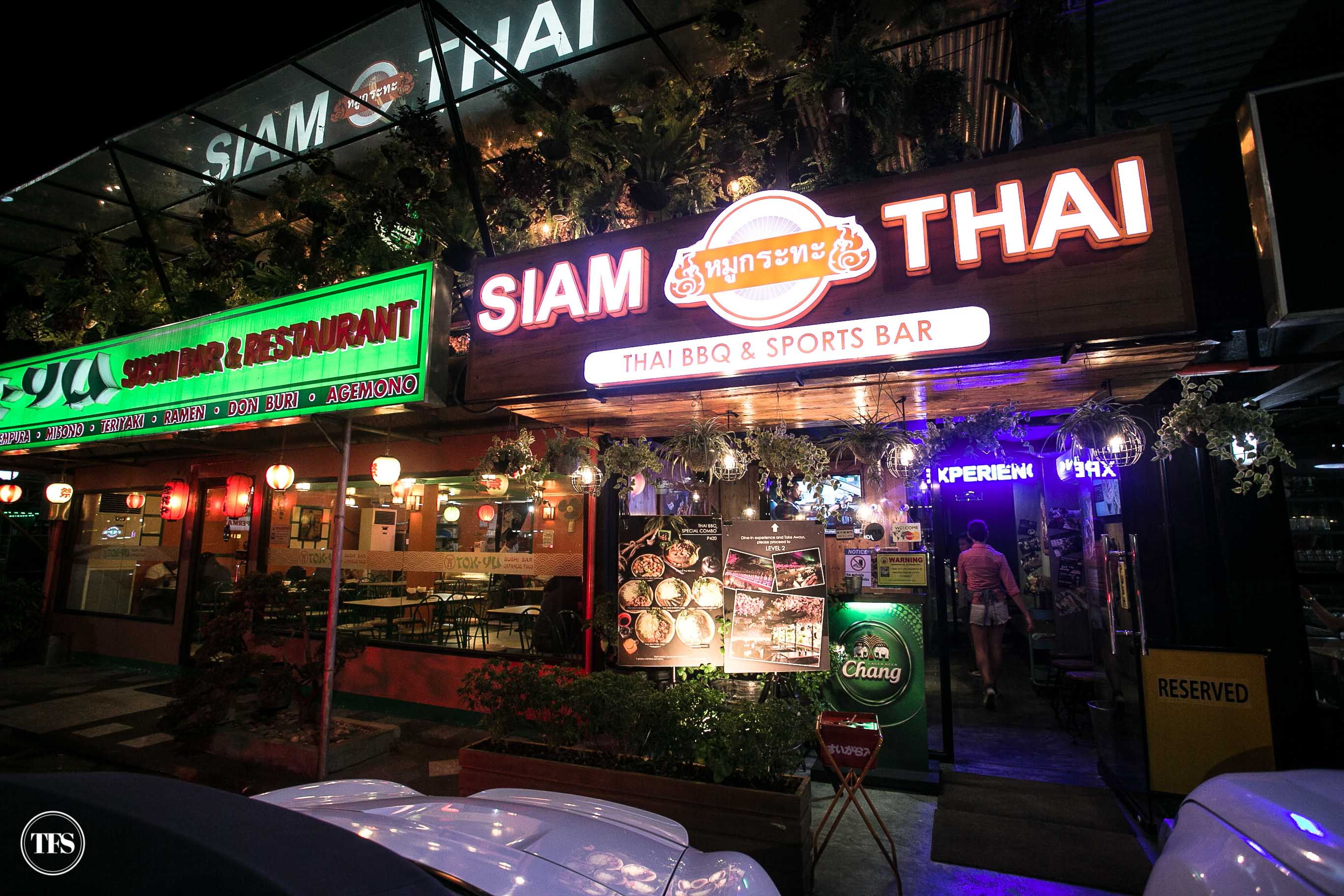 Trying new restaurants has always been exciting for me since I started this blog. I look forward to every new restaurant coming in just because of curiosity, adventure and the fact that I want to share my experience. Though there's something about being married that made discovering new places more than just that. It's our bonding, our relaxation and our love language as we spend time talking to each other over food.
One evening after work, we skipped the idea of preparing dinner at home and headed to the not-too-far Siam Thai BBQ & Sports Bar within Pioneer Center Pasig compound. Located by the parking area, you wouldn't trouble yourself finding a free parking slot.
The Food:
Siam Thai specializes in their Thai style BBQ called Mookata or Mu Kratha. which means pan pork in Thai.  Mu for 'pork' while Kratha  for 'pan' or 'skillet'. It resembles a combination of Korean barbecue and Chinese hot pot. Instead of using gas stove, Thai steamboat style uses charcoal.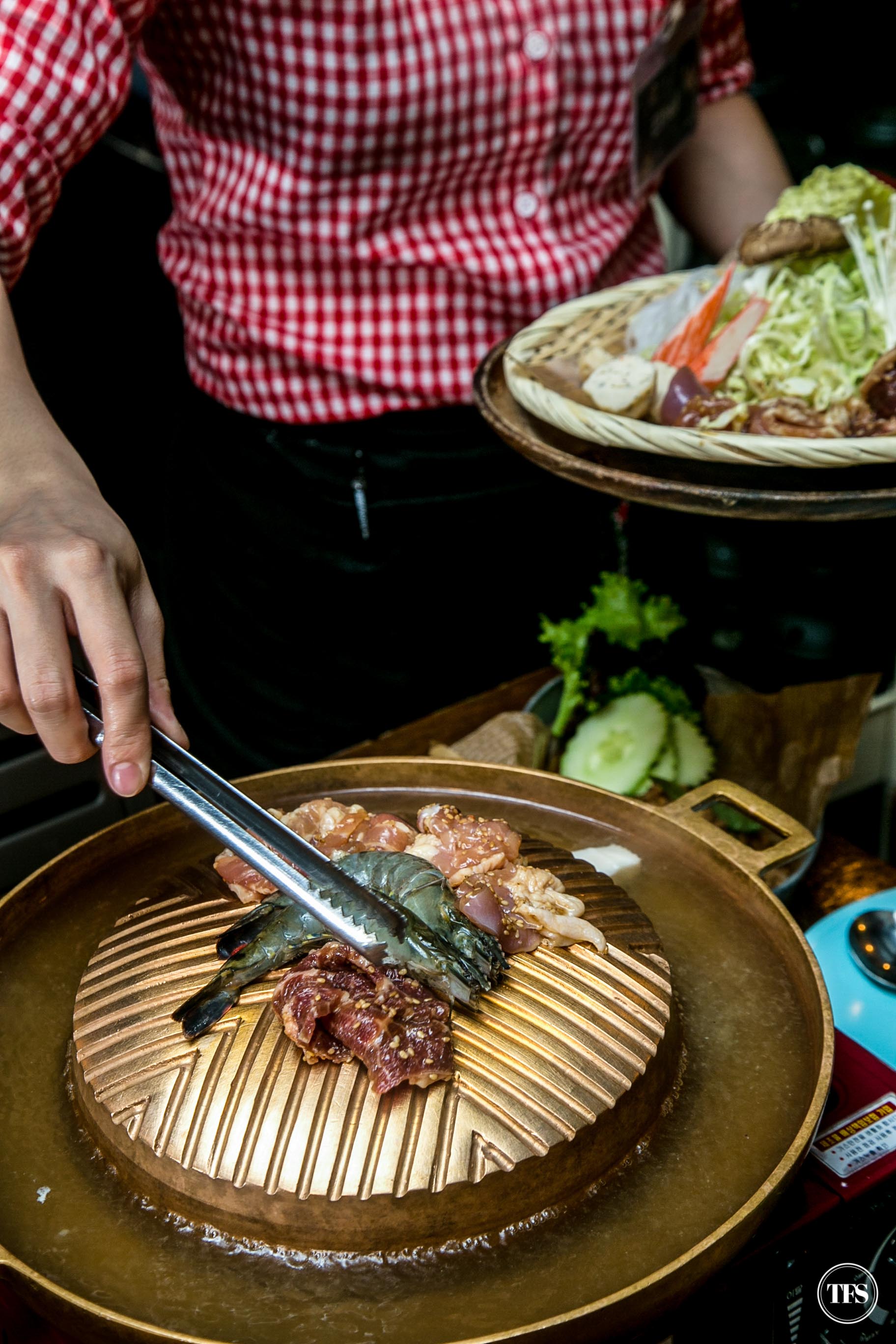 Note the plate used is different, from its shape and material used, which is brass. As you grill your seafood and meat in the middle, it allows its juice and flavor flow down to the soup. Quite brilliant.
One Thai BBQ Set has the complete ingredients you need – a mix of veggies, seafood and meat. Since we also had other classic Thai dishes to try, we didn't choose the unlimited option for us not to be overdosed with Thai BBQ.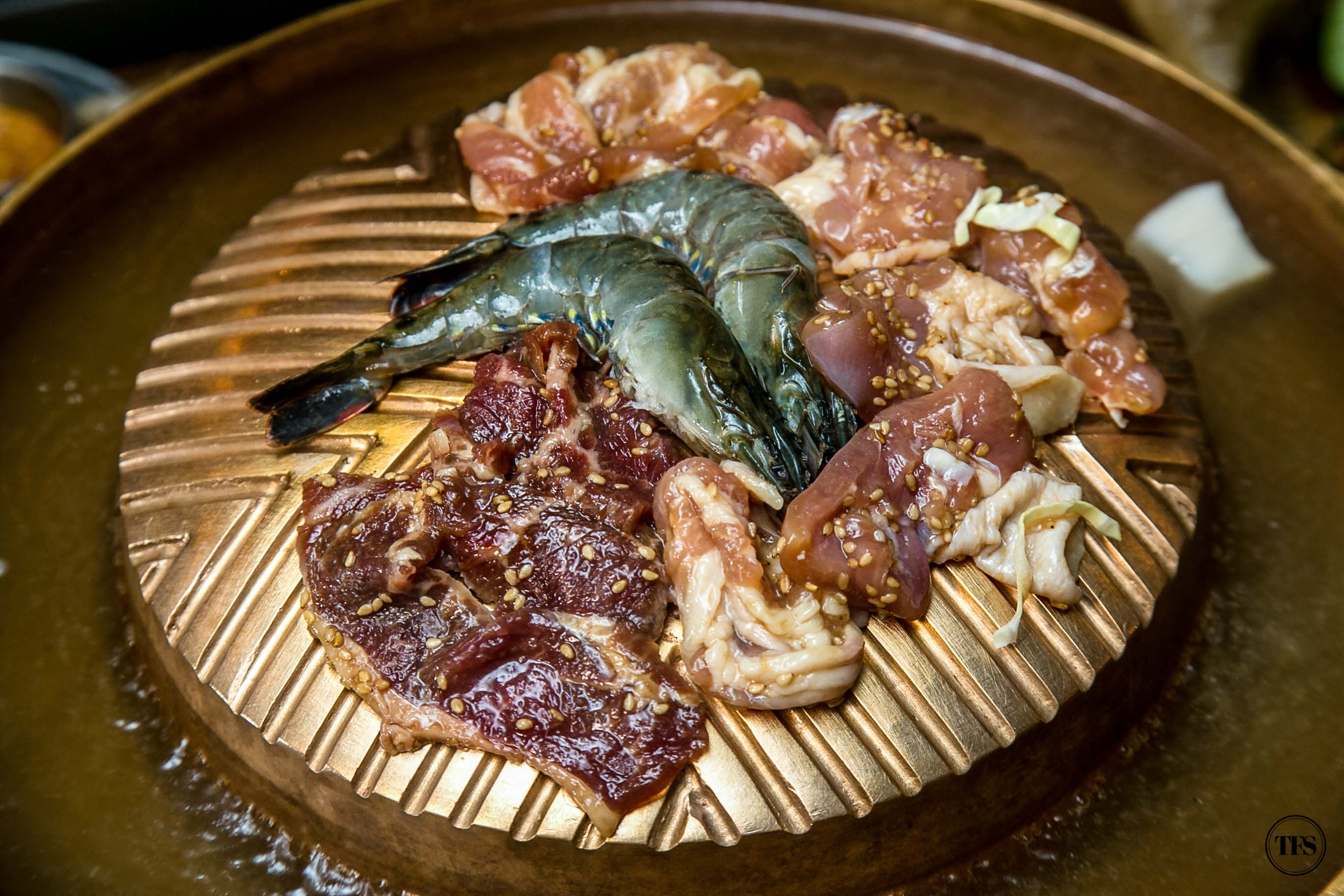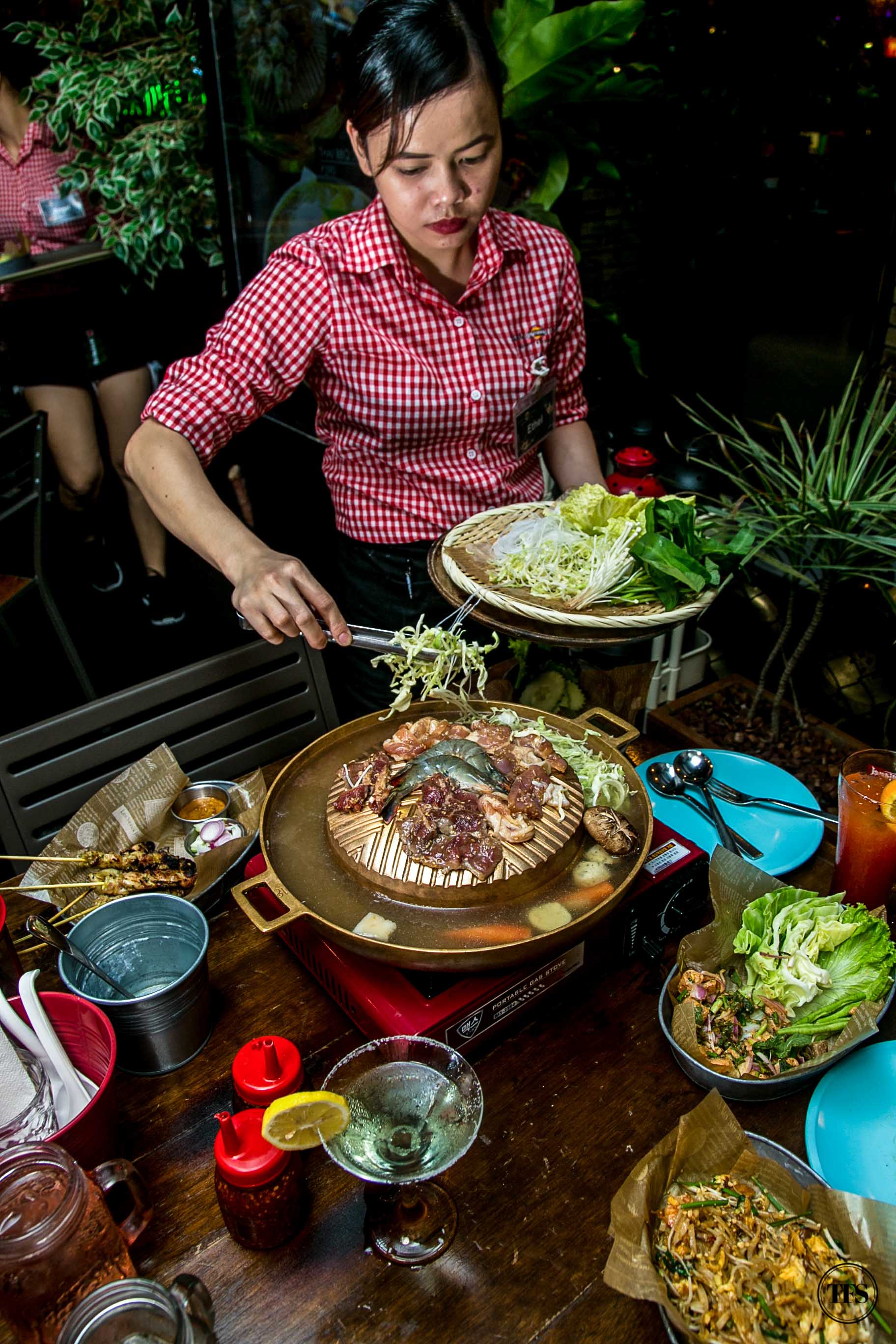 As first timers, we wanted to make sure our experience won't be disappointing by our own cooking. Haha! Hence, we asked help from the server to just cook it for us the right way. Haha! While watching her, we found out how easy it is to just stuff all the meat and seafood on the pan together as it grills and the vegetables into the soup together. Two kinds of sauces were given to us to add flavor as we take a bite, one spicy and one without spice but has a more savory and salty taste.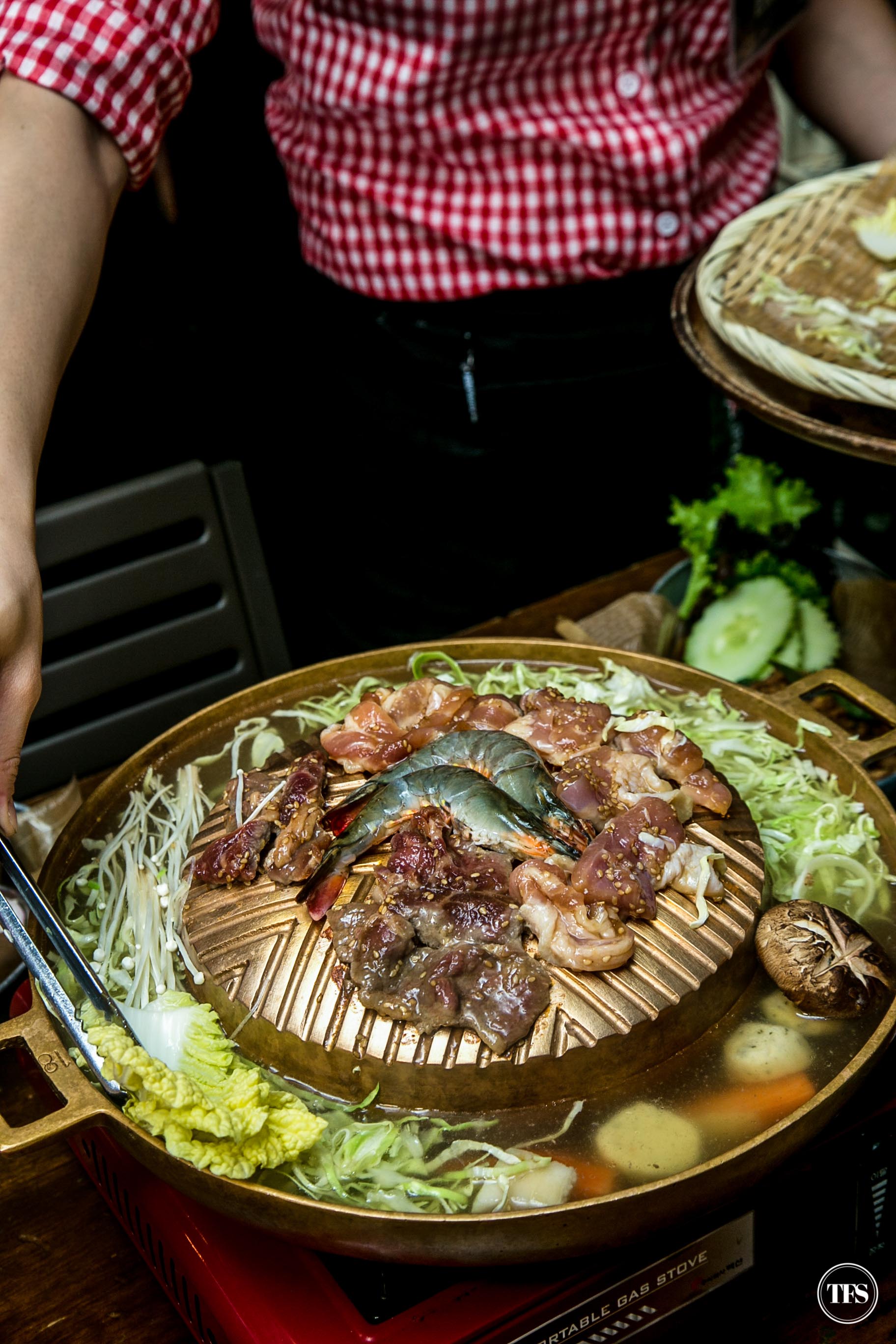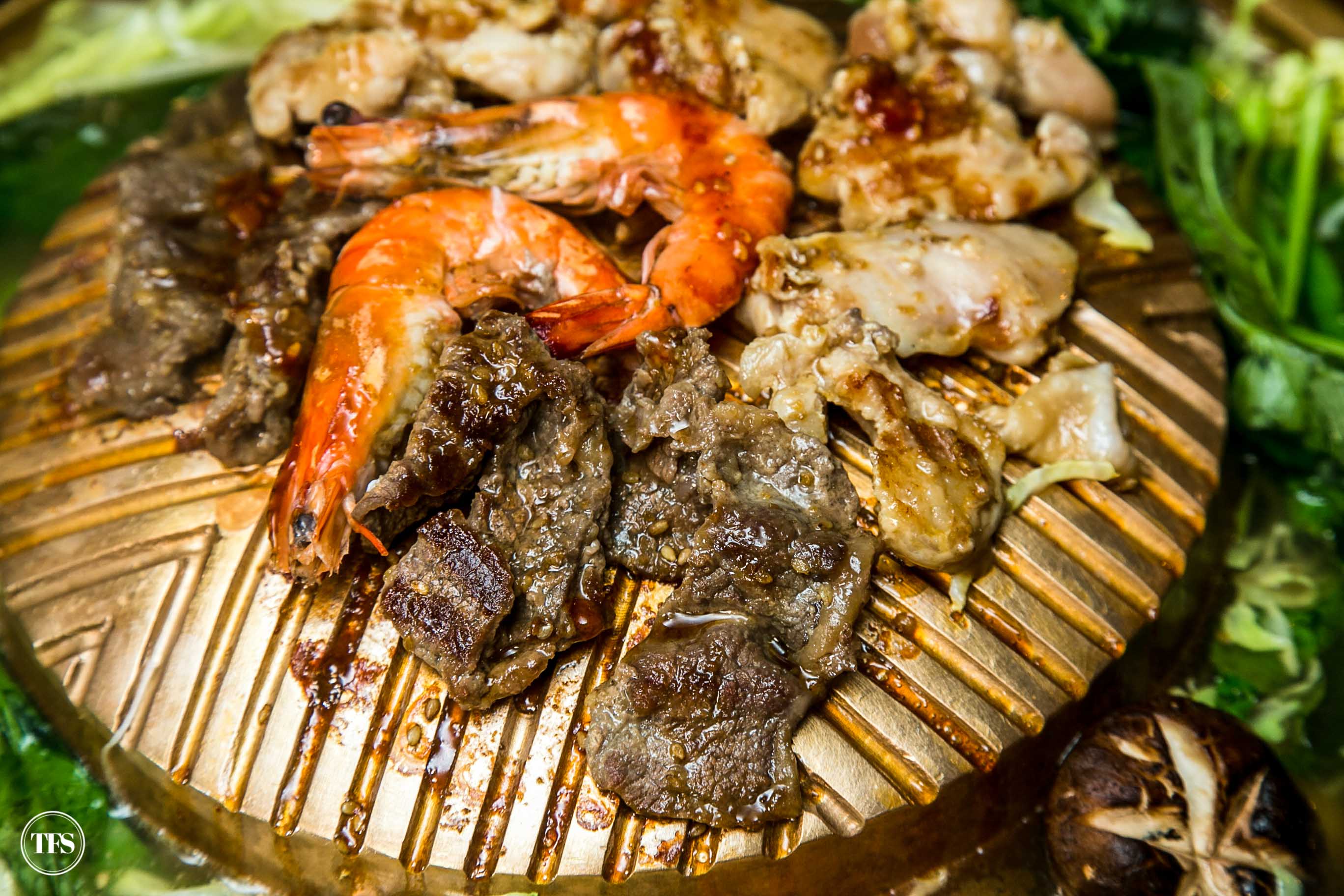 Generally, as a Thai restaurant, Siam Thai serves our all-time favorites. This Kra Pao Pork or Chicken is not exactly what I look for in a Thai restaurant yet it surprised me with its right amount of spice  and flavors from basil that hailed as one of my top choices in this restaurant.
I was deceived by this Fresh Salmon Salad in Thai Vinaigrette Dressing. Having in mind that ordering salmon could never go wrong, it suddenly corrected my notion when shocking explosive spicy flavors fueled my taste buds. I thought I could handle the heat after the first bite. However, this dish was for crazy spicy food lovers who can handle more than the average person's heat tolerance.
Thai Style Pomelo Salad helped me eliminate too much spices from the Salmon Salad on my tongue. An enjoyable appetizer I could recommend for those who want a balance of freshness from pomelo fruit, milky flavor from coconut milk and right amount of spices.
The color of this Chicken Green Curry doesn't scare you away unlike other dishes that looks too spicy to handle. With plain white rice or bagoong rice as its pair, we enjoyed every bit of the slices of chicken meat and vegetables swimming in green curry.
The best-seller that's not surprising at all, Pad Thai Noodles satisfies what we know of as Pad Thai with strong flavors you won't regret consuming after a long tiring day.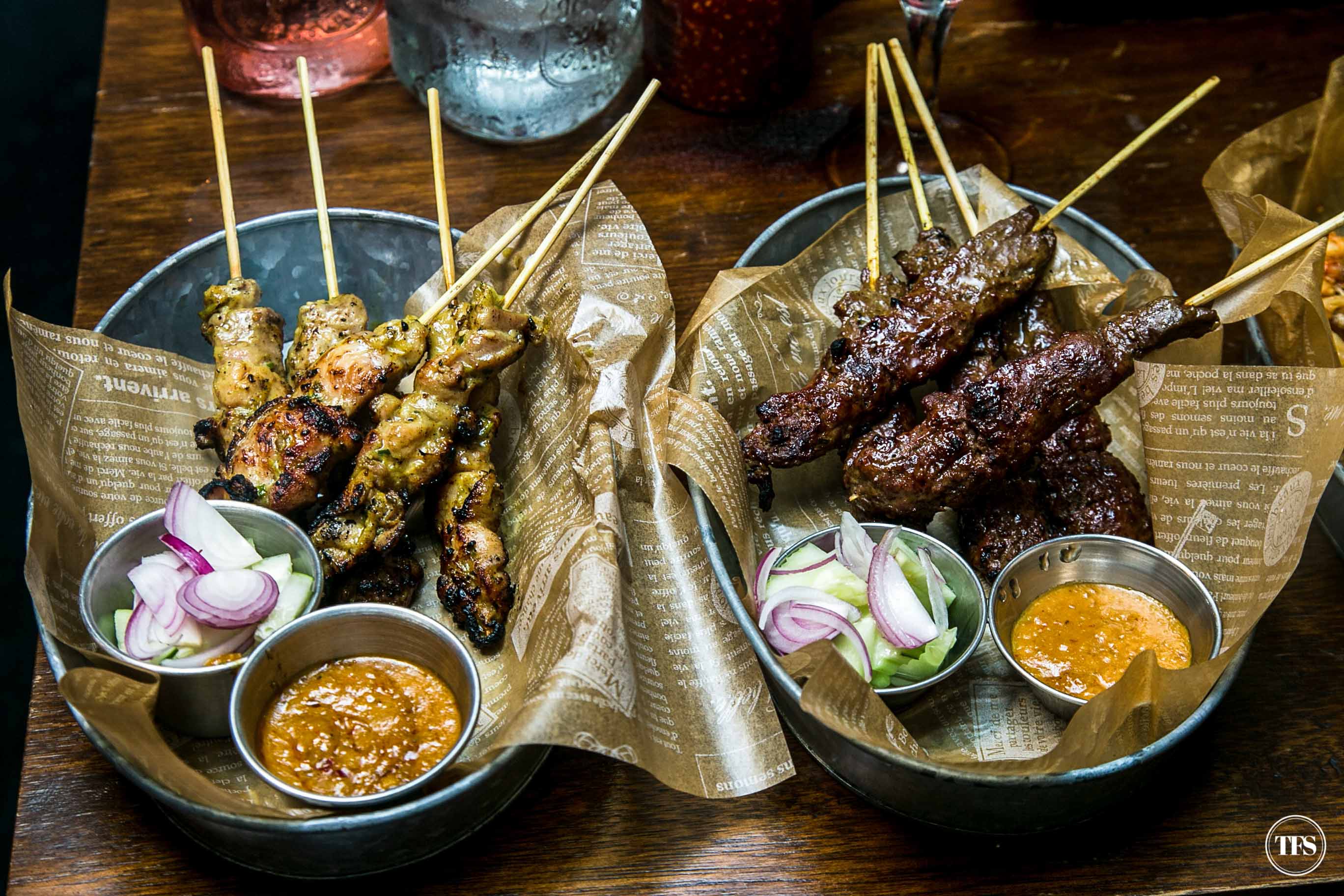 Another well-loved dish, Chicken and Tenderloin Satay! Grilled to perfection, a basket of these sticks could be not enough for those who enjoy skewers like me and O. Other than matcha-infused dishes and desserts, we automatically order satay whenever we see one on the menu. By the way, the thick peanut sauce that goes with it is also unforgettable!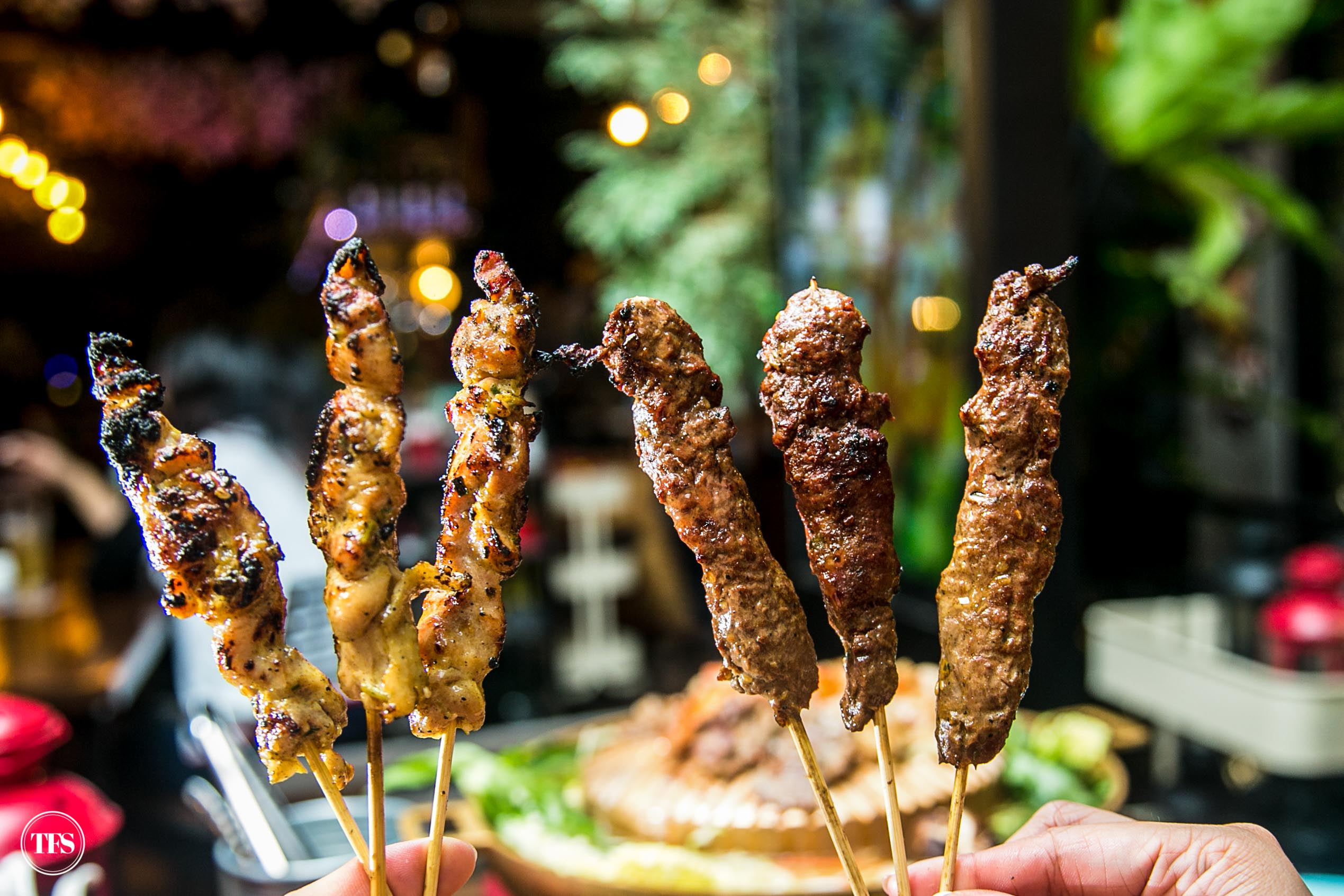 Sometimes, when the dishes are extremely powerful with flavors, it isn't advisable to pair them with flavored rice. Although in this case, Siam Thai's Bagoong Rice is perfect for all their dishes. Go ahead and don't be afraid to experiment with your meal combination with Bagoong Rice!
Tako is my type of Thai dessert. Layers of pudding topped with dried coconut, enclosed in pandan leaves.
Almost anywhere you go around Thailand, Sticky Rice & Mangoes desserts finds its way to be seen. And it's quite tempting to always buy one. At Siam Thai, I love how it revives my memories of Thailand by the authentic Sticky Rice & Mangoes they serve. What's different could just be the taste of mangoes, which I find it sweeter here in the Philippines. As a dessert, it's just too filling because of its thick rice and heavy coconut milk.
I love the texture of Water Chestnut with Coconut Milk. Pearl-like that's crunchy inside and jelly outside. The use of coconut milk adds the Thai essence into this dessert. Anything with coconut milk, the dish turns magically appetizing.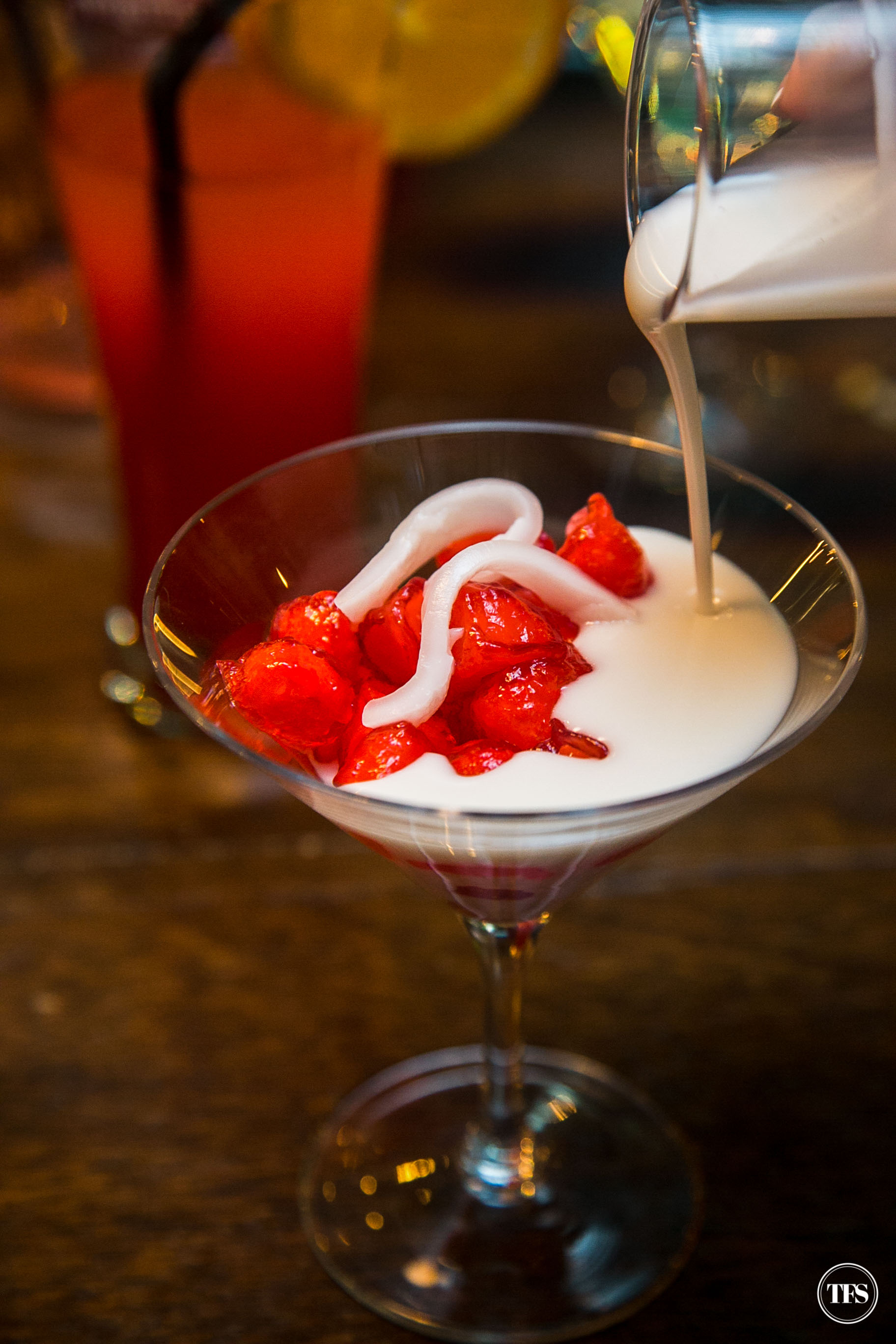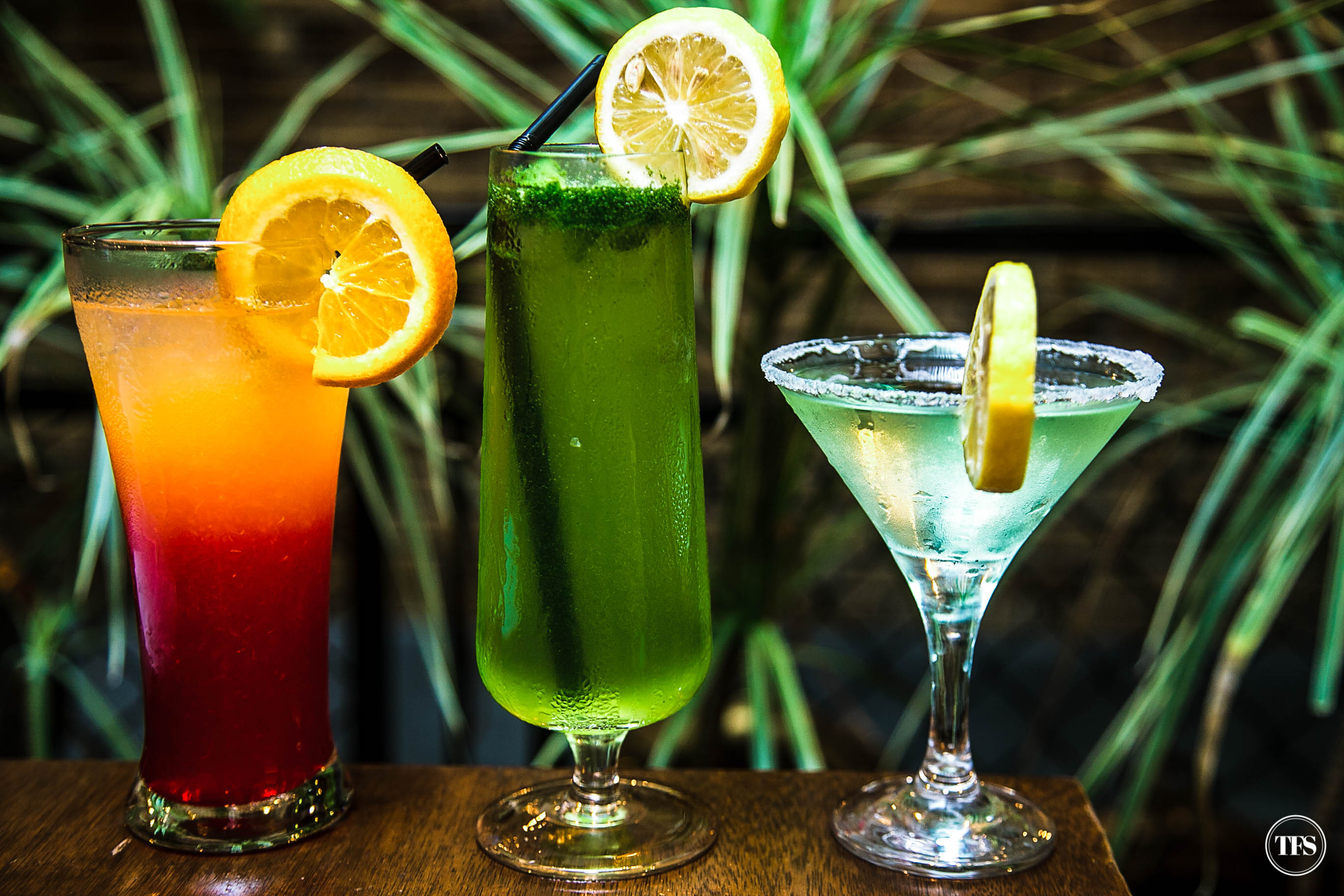 The Ambiance: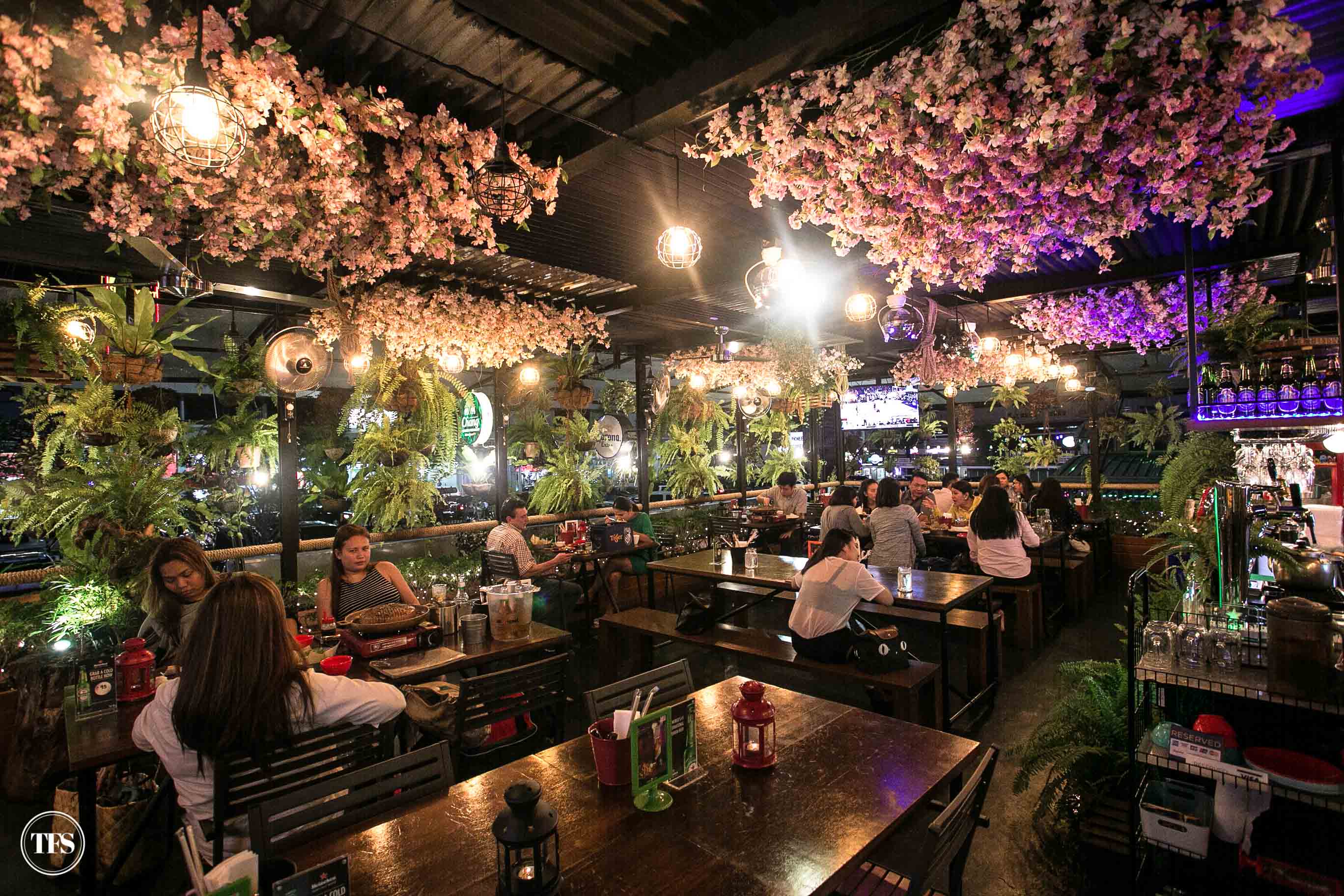 At the second floor of Siam Thai, you could choose to stay indoors where there is air-conditioning  or outdoors with a garden-like theme with a mixture of fake and real plants creating the relaxing ambiance. We opted the outdoor area where we also found most of the customers of Siam Thai. A place appropriate for dining and drinking at an affordable price, it won't be intimidating to take your whole group with you.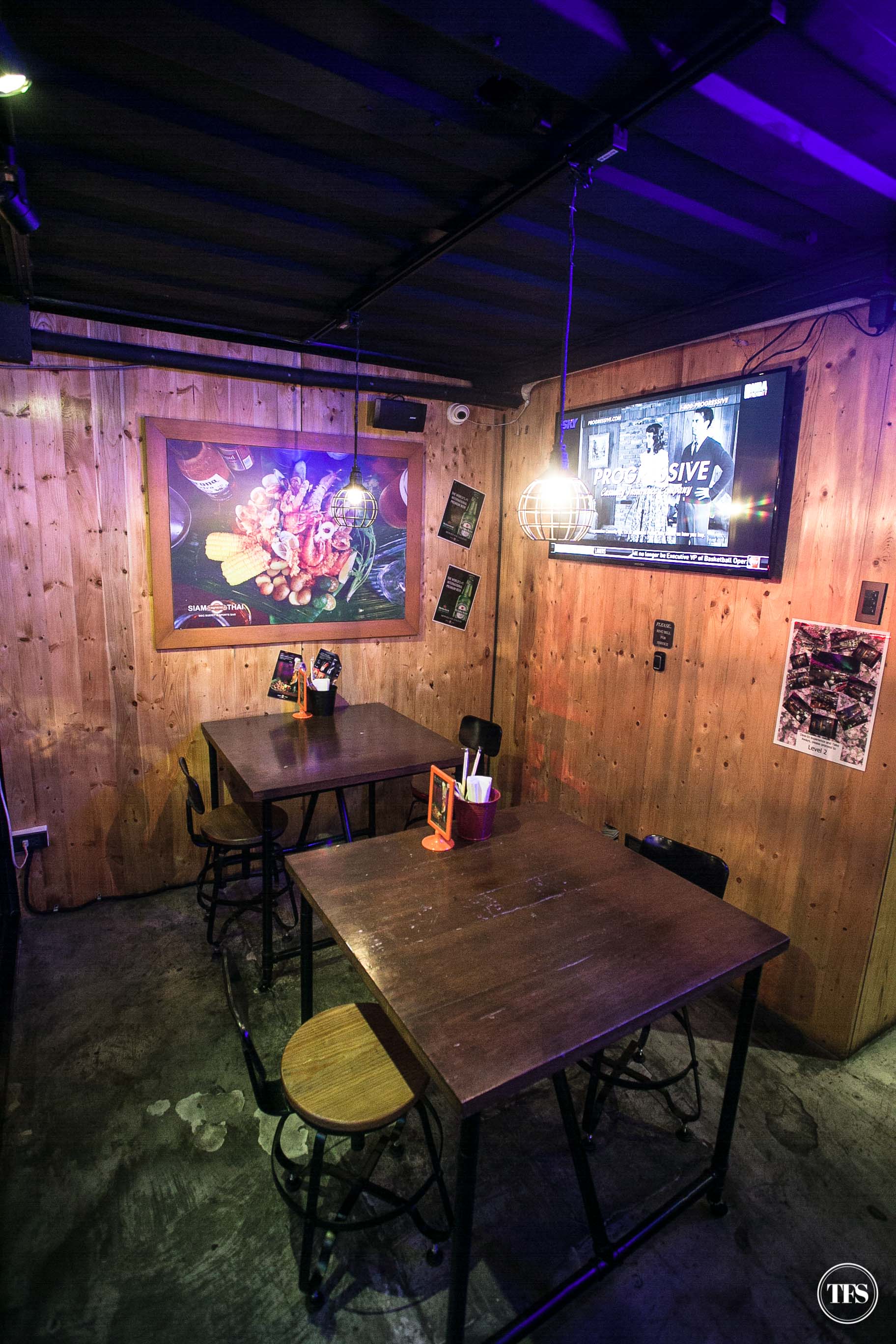 The first floor dining area is compressed to two tables only. If you want to stay out of the noise at the second floor, then the first floor seems more quiet and private.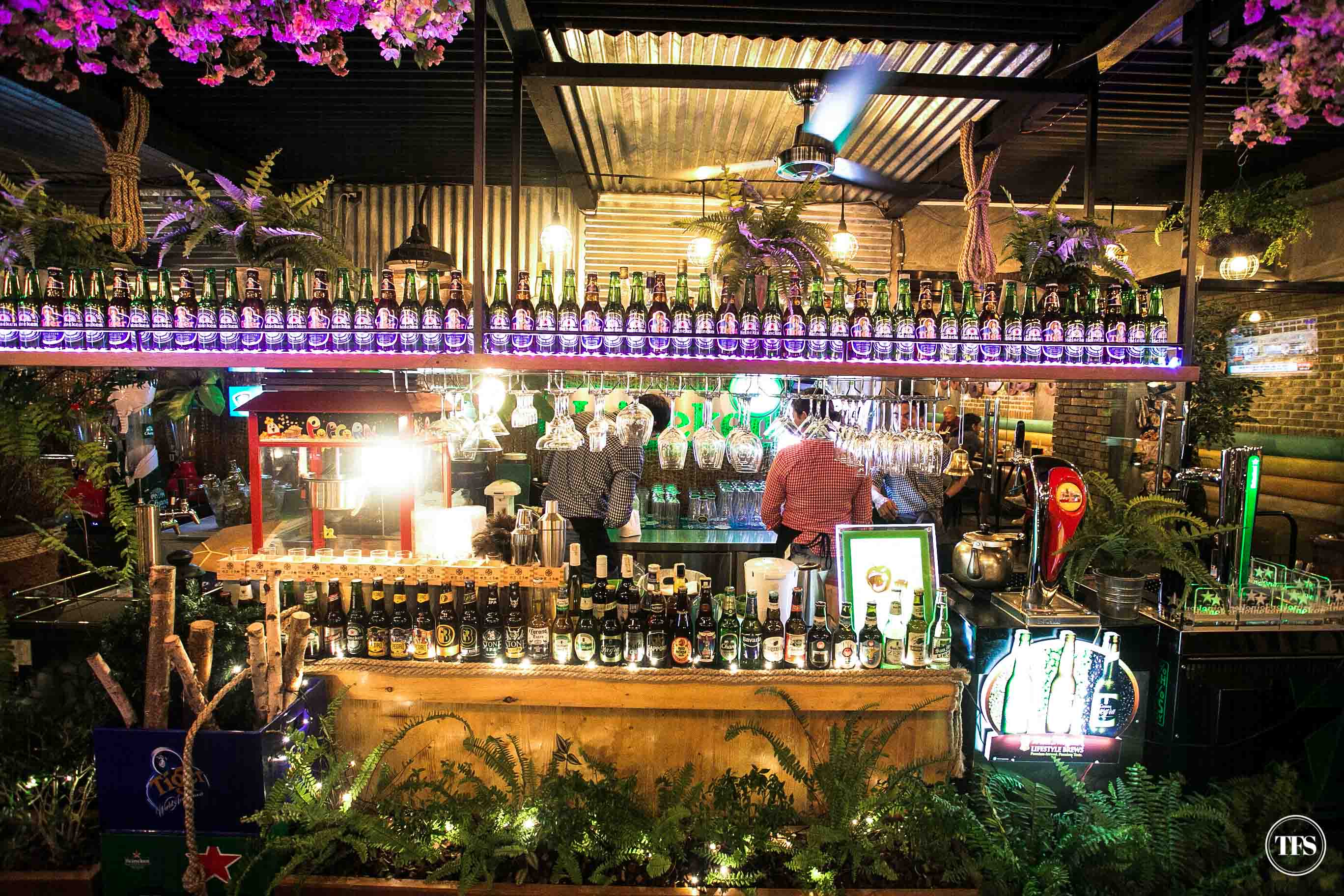 For the sports enthusiasts, you'll find yourself liking Siam Thai for their HDTV playing sports channels while you drink and dine in.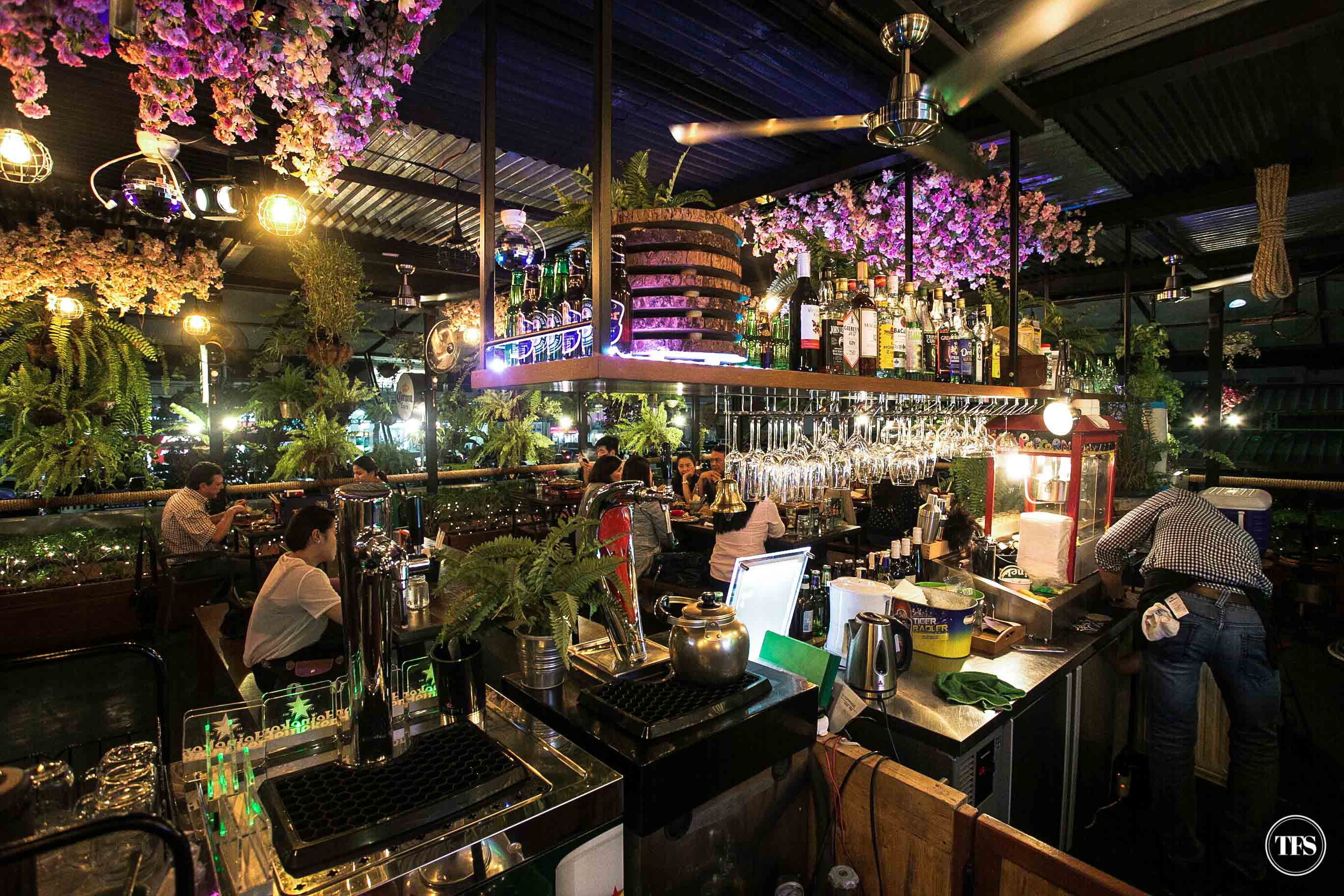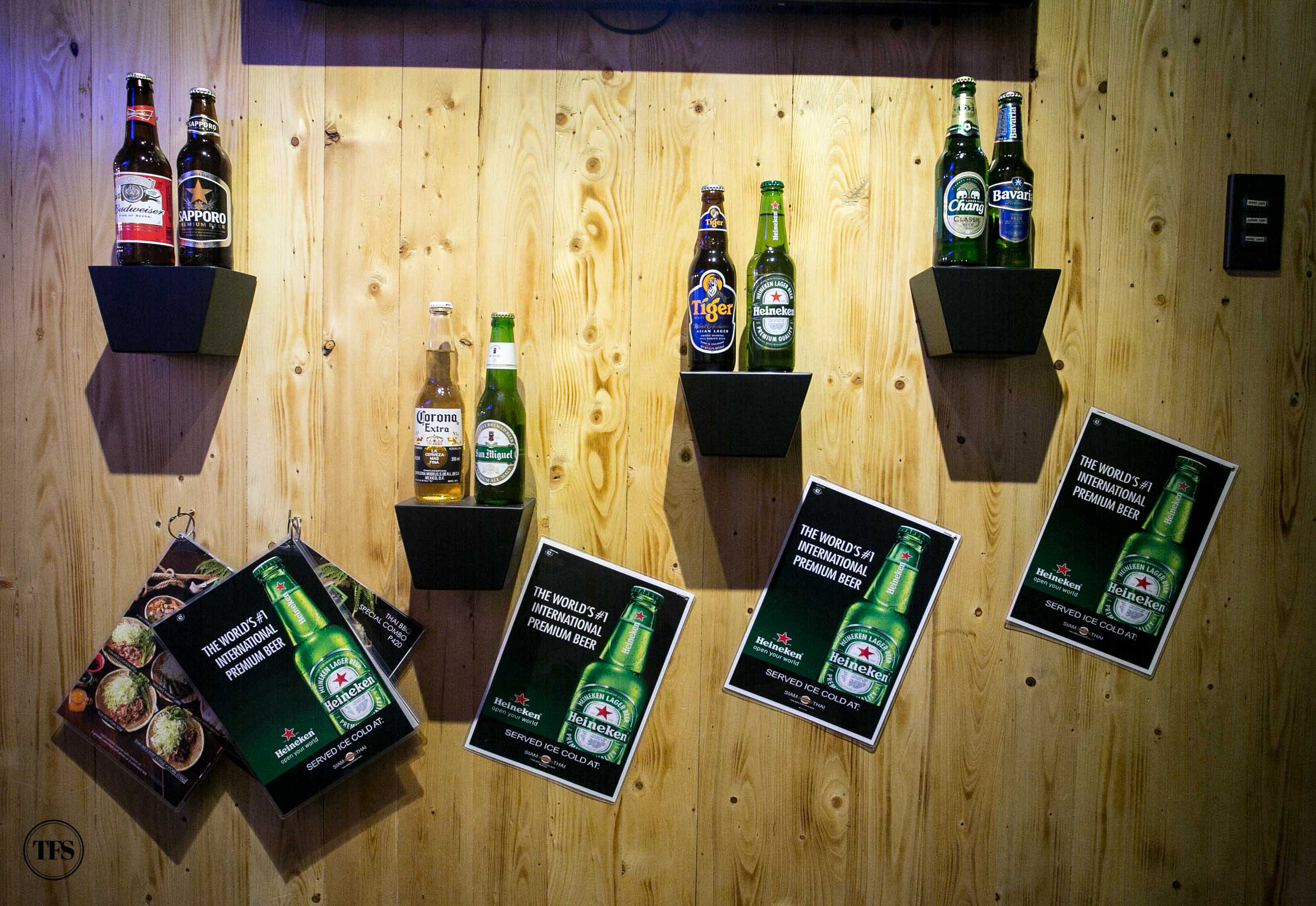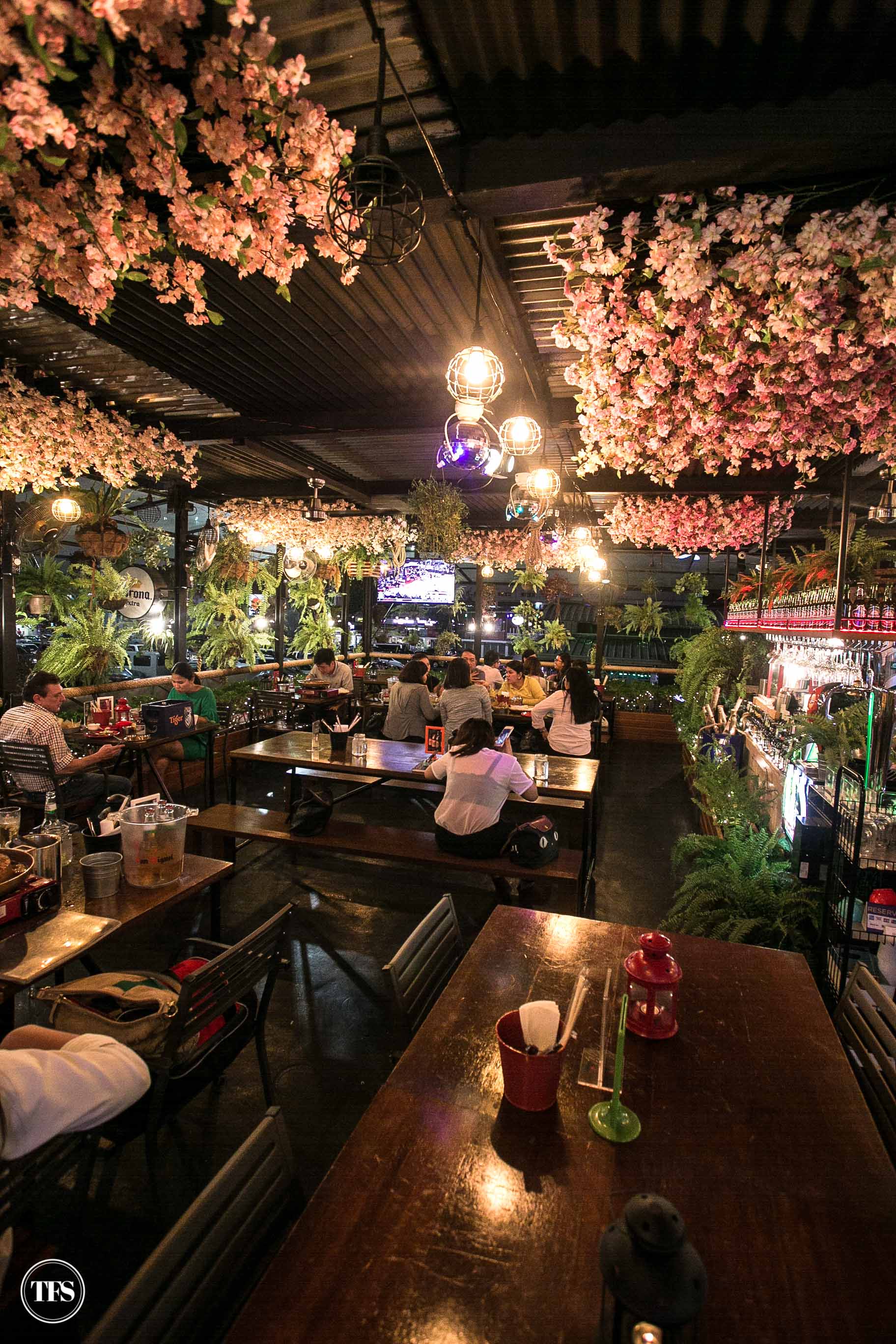 What do you think of Siam Thai BBQ and Sports Bar?
Share with me your thoughts!
Stay updated and Subscribe to The Food Scout for Free!
Pray, Eat and Love.
Cheers,
The Food Scout
---
Location: Pioneer Center Supermart, 8006 Pioneer St., Kapitolyo, Pasig City, Metro Manila, Philippines
Operating Hours: 11:00AM-11:00PM
Contact: (+632) 239-2866
Facebook: https://www.facebook.com/siamthaibbq/
Budget: PHP400++
Rate
Food            9/10
Ambiance  9/10
Service        8/10
Cost             9/10
Overall       8.75/10