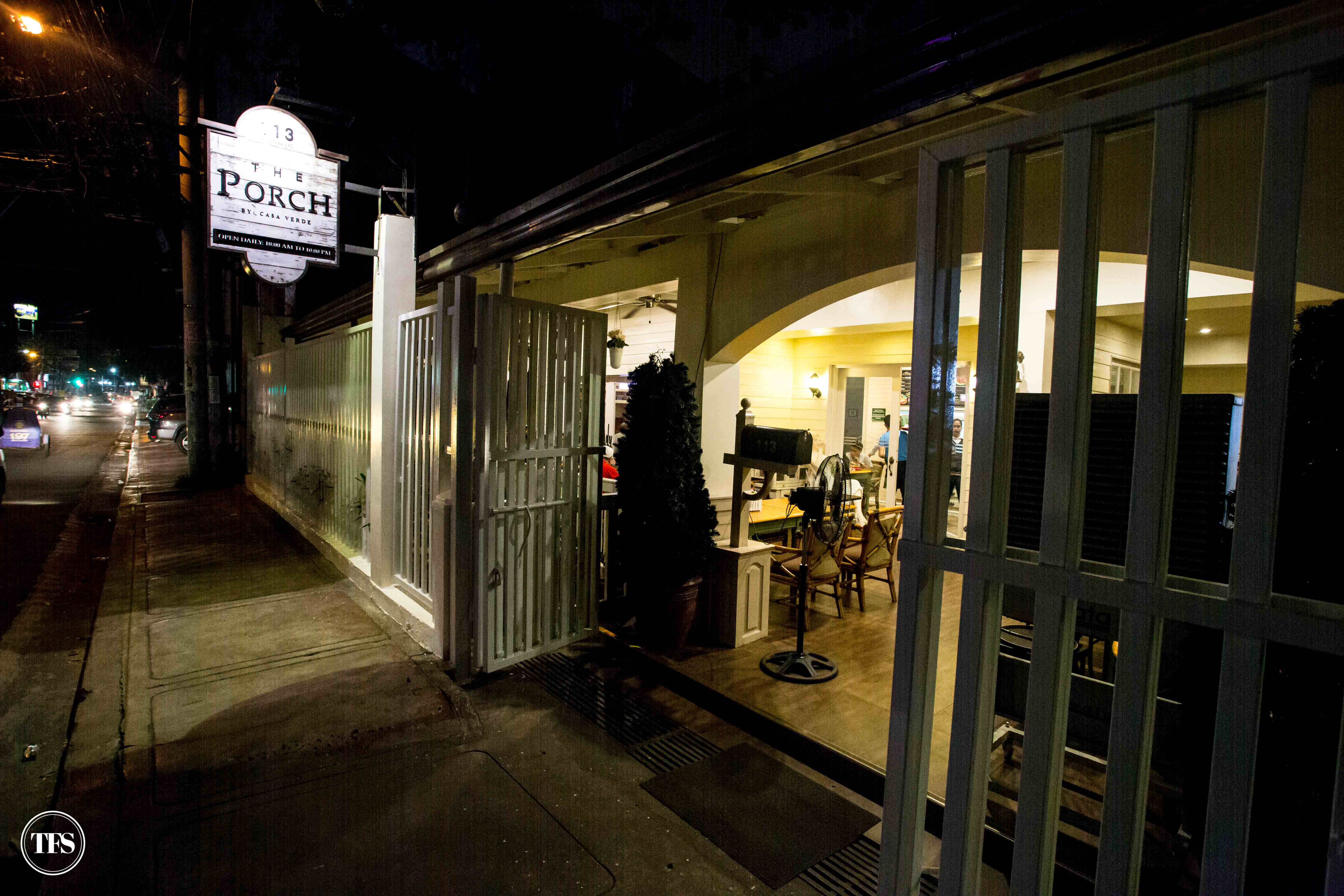 The wind took us to Anonas Quezon City one weekday evening to visit The Porch by Casa Verde.
I familiarized myself with the menu of Casa Verde every time I fly to Cebu during Sinulog season. It became my top-of-mind restaurant that I'd recommend to friends visiting Cebu for the first time. Finding out another restaurant by the Casa Verde group is also here in Manila made me want to take the unusual route to Anonas. I really thought it's a new restaurant. Late in the news, The Porch by Casa Verde has been there since 2014. Whaaat?! I really didn't have any clue! Maybe because I never passed by the Anonas route. Ever.
Anyway. Lots of surprises happened at that dinner trip to The Porch by Casa Verde. First surprise, I didn't expect there would be a long queue on a Wednesday night. Heard from the staff, it's crazier on weekends. Imagine Tim Ho Wan with people waiting patiently outside, it's the same sight you'll see. Families and friends, adults and children, don't care how long they'll wait to get a table at The Porch. Interesting enough? And that's why my body was hurrying to try their food, to understand what the craze was all about.
The Food:
We first had baskets of appetizers. This is their Southwest Egg Rolls. Crispy egg rolls loaded with chicken, corn, black beans, spinach and spices. It is served with the appetizing pineapple cream salsa sauce, which you can use as dip for other fried appetizers as well. I posted this on Instagram and people have mistaken it as the egg rolls from Chili's. Haha! Well if you love Chili's version, you will go crazy for this, givien the reasonable price of one order.
Meet Karla Mari, The Porch's crunchy squid rings dipped in homemade sweet and sour sauce. A crowd favorite because when you do calamares right, you just can't stop munching on it.
Welcome Chicken Quesadillas to your table if you are into tortillas stuffed with tender spicy fajita chicken, onions, tomato and cheese. Then, don't forget to dip in their homemade salsa and sour cream.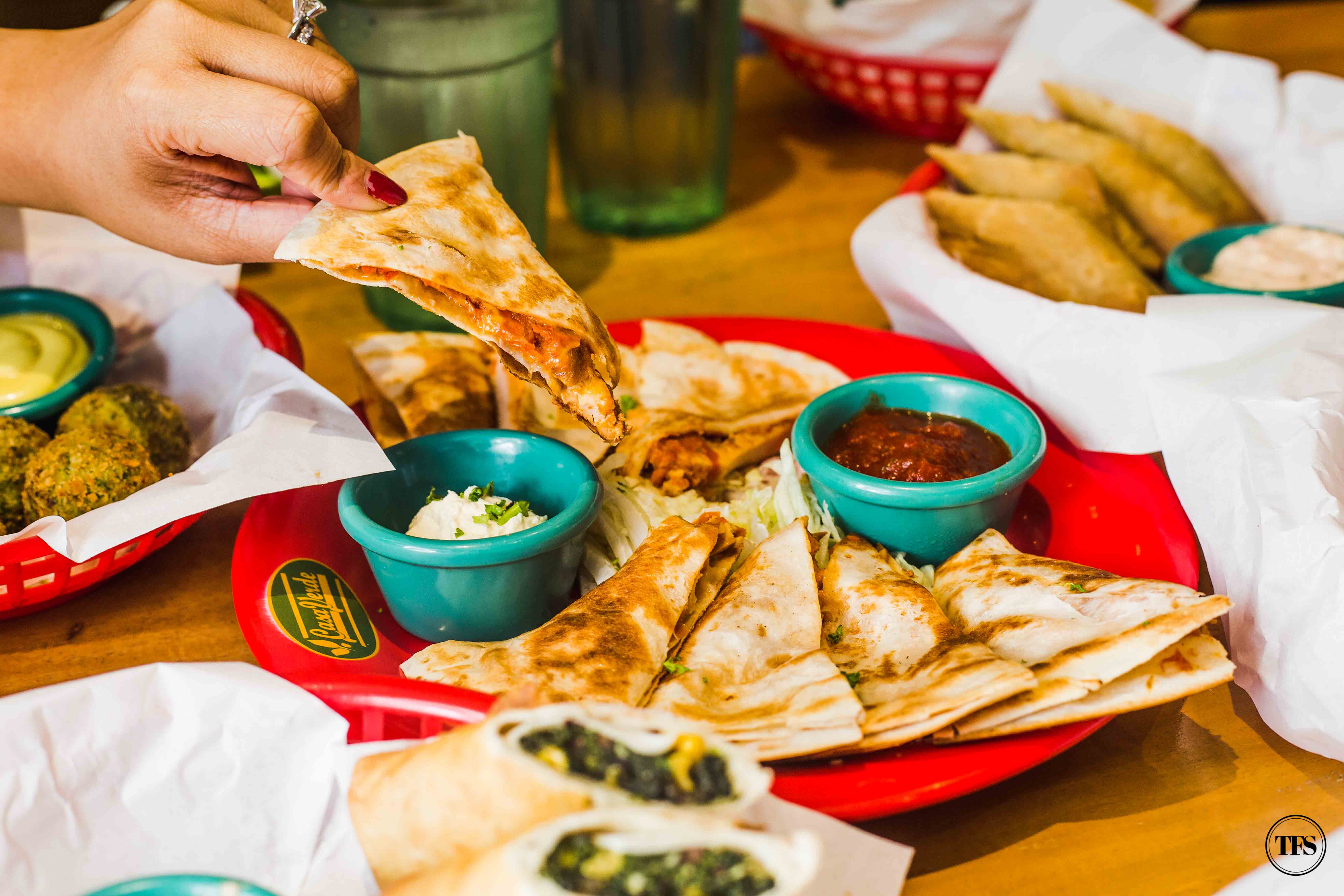 Teach your children how to eat the right veggies. How? Give them Green Bites! Broccoli, bacon, onions and cheese, mixed and minced, rolled in breadcrumbs and lightly fried. The taste and texture is fantastic, without a hint of vegetables, especially when you dip in their homemade honey mustard sauce.
I couldn't believe the size of Brian's Ribs is only Php 295. You get your good old baked pork ribs covered in a sweet and tangy sauce. Its sauce is perfectly how you imagine your ribs to be taste-buds and tummy filling. To complete the red plate, you get your rice or mashed potatoes, and corn & carrots. Even students who are on a budget have the right to feast together.
Now this is another surprise, the giant Milkyway! The largest chocolate milkshake in town to share with your group. Cheers guys! Let's drink to that!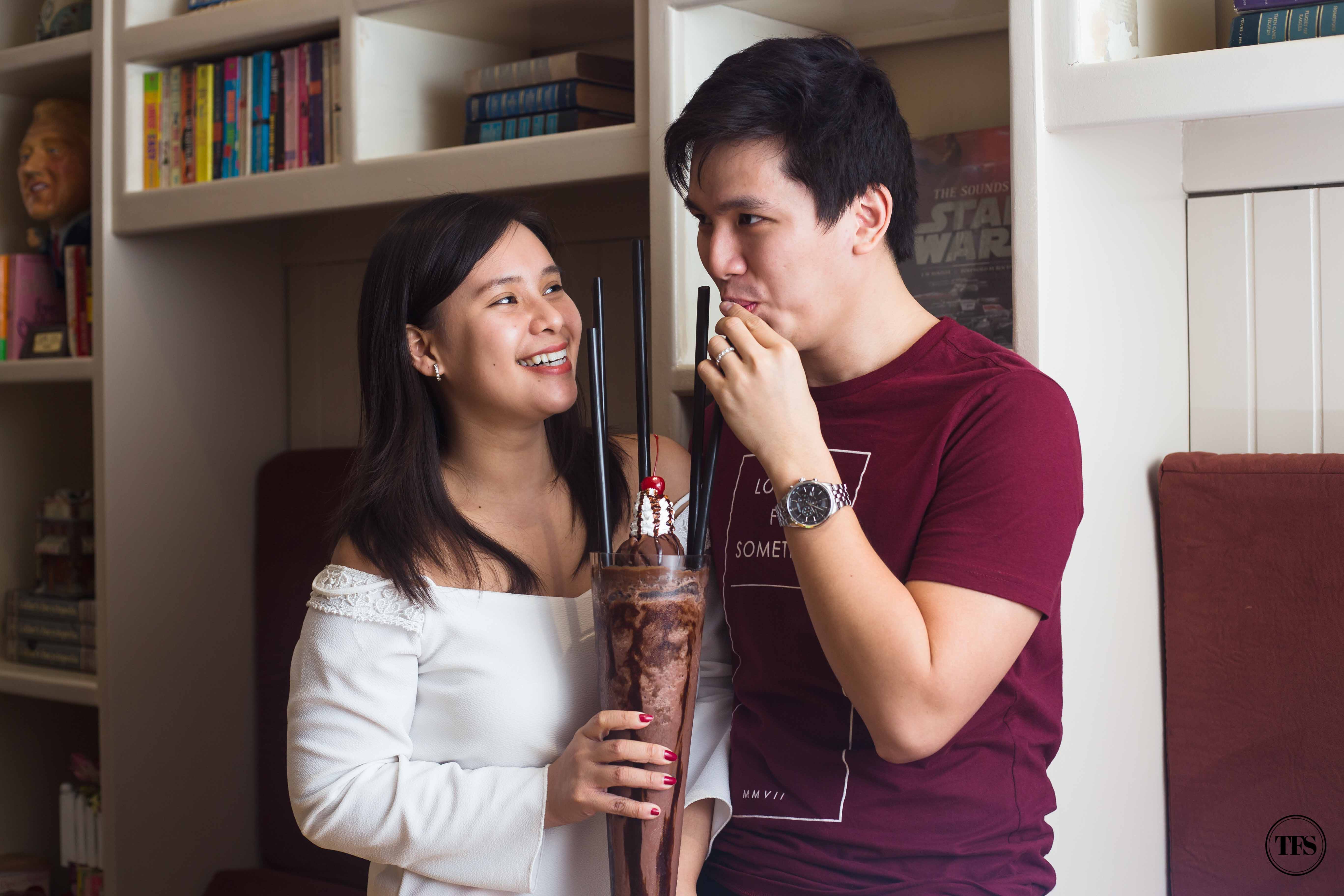 There's more to love at the porch turned restaurant like this ice cream cake desserts. All the ice cream desserts are equally perfect to cap off the night but the top choices depends on your preferences. If you're into cookies and cream, this White Chocolate Chill Out calls out for you. Vanilla ice cream mixed with almonds and oreo cookies sitting on top of a chocolate cookie crust covered in a white chocolate shell, then drizzled with chocolate syrup.
We know how much the majority loves chocolates. Thus, this Death by Chocolate Ice Cream Cake is born. Chocolate and nutty rocky road ice cream mixed with chocolate bits on a chocolate cookie crust covered in a chocolate shell and drizzled with chocolate syrup.
I'm in love with this Caramel Macchiato Ice Cream Cake! If you love coffee, end of story. You'll go nuts for this ice cream cake too.
Including this Bliss O' Berry to my favorites. Imagine a slice of cheesecake in ice cream form with strawberry compote adding an oomph to the whole dessert.
If you follow me, you know my matcha obsession. At the beginning, I quietly thought this Green tea Matcha Ice Cream would top my list. For some reason, the supposed strong taste of matcha isn't that evident. Hence, this variant lost to the stronger flavors of coffee and cheesecake. I'm sure those who are not much of a matcha lover will appreciate this, since the matcha is not too strong like how I demand it to taste like.
The Ambiance: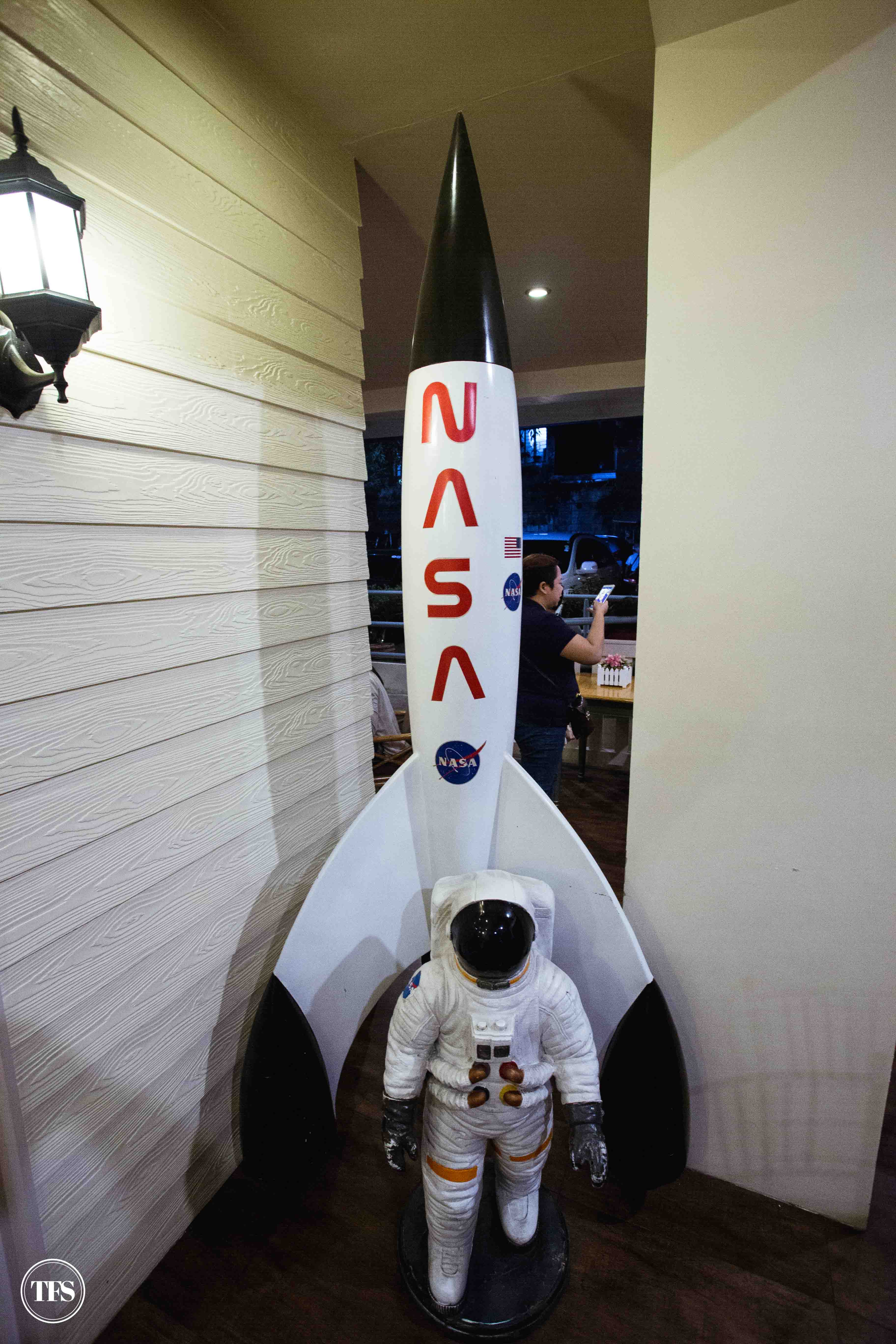 A place for the family to enjoy, the decors at The Porch are fun to have a photo with too. I haven't seen the place when the sun is out, but at night, The Porch is a homey casual restaurant where you would think you're coming home with the dinner ready. Well, the service is quicker than expected.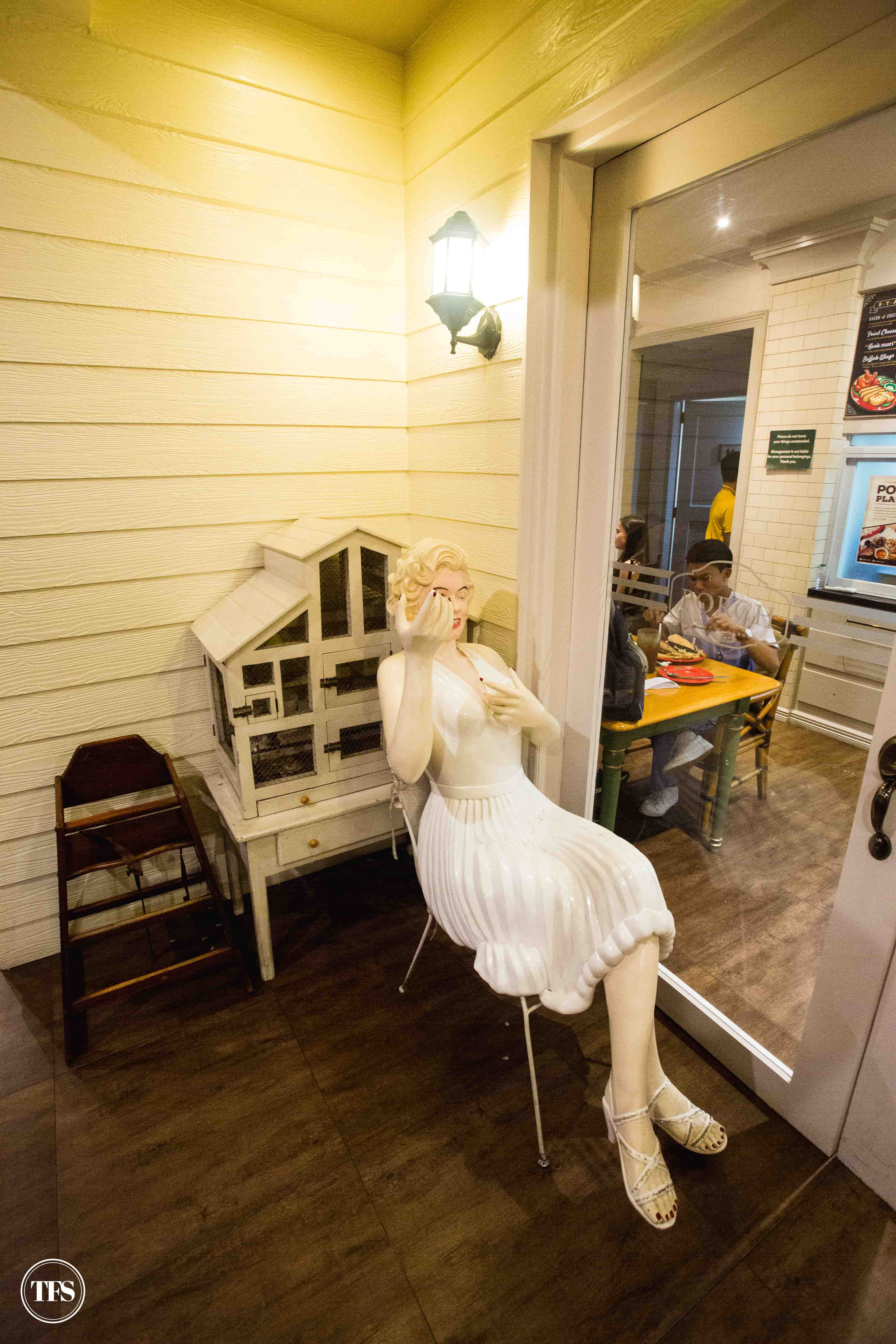 If you're like me and you haven't drove your way to Anonas, you should this time to try The Porch by Casa Verde.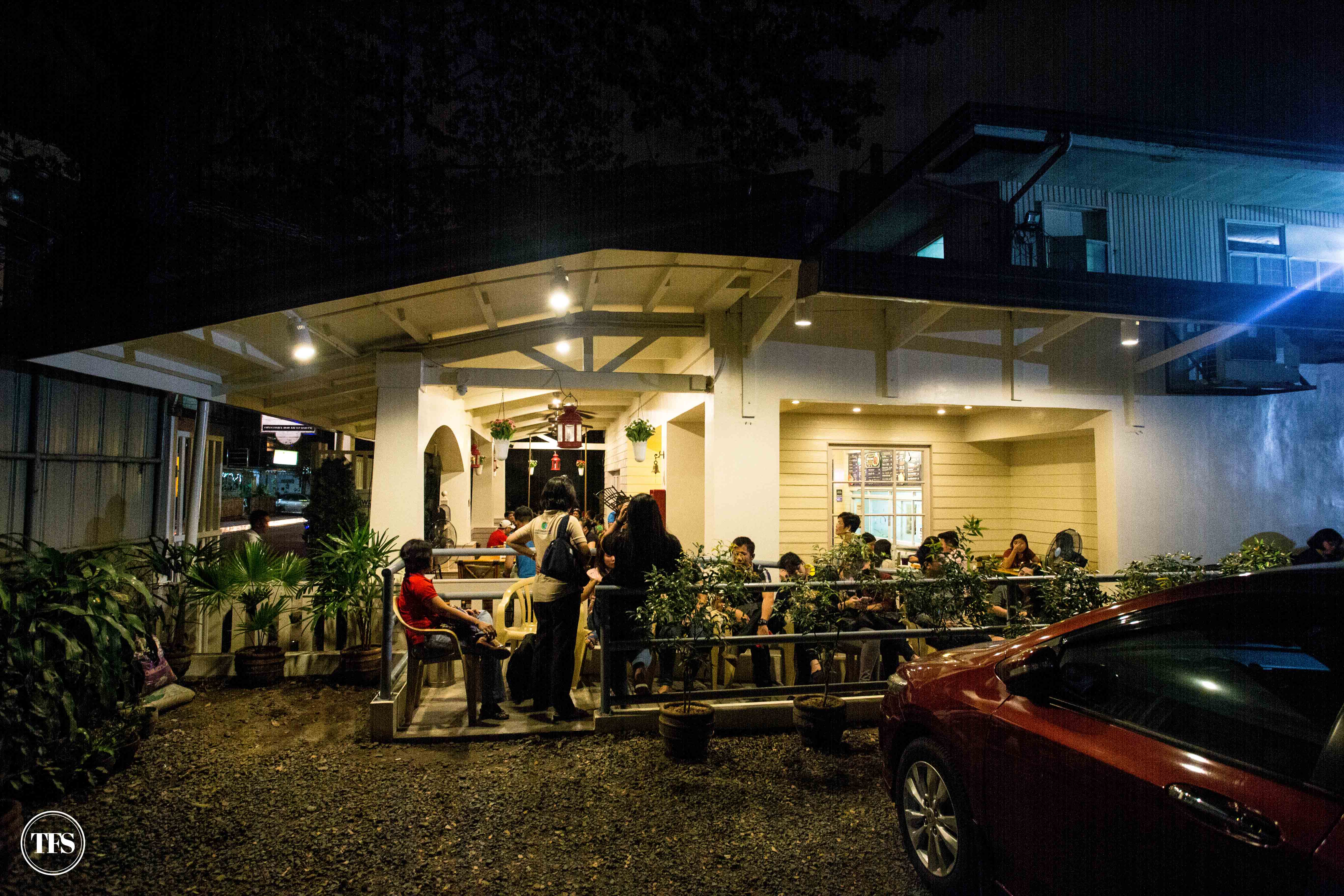 What do you think of The Porch by Casa Verde?
Share with me your thoughts!
Stay updated and Subscribe to The Food Scout for Free!
Pray, Eat and Love.
Cheers,
The Food Scout
---
Location: 113 Anonas Ext., Sikatuna Village, Quezon City, Metro Manila, Philippines
Operating Hours: 10:00AM-10:00PM
Contact: (+632)  952-7178
Facebook: https://www.facebook.com/ThePorchPH
Budget: PHP300++
Rate
Food            8/10
Ambiance  8/10
Service        9/10
Cost             9/10
Overall       8.5/10