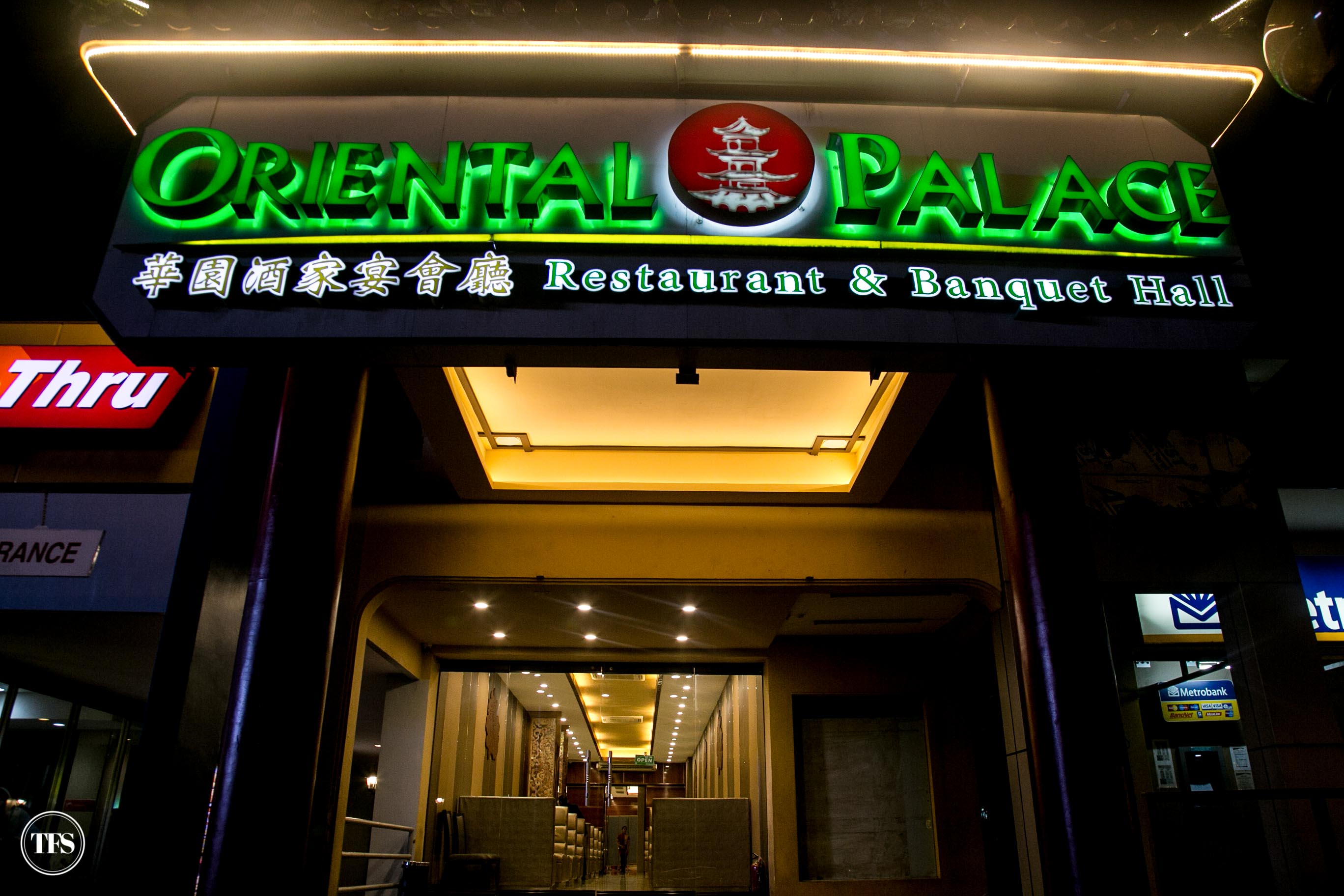 In the Tomas Morato area, Oriental Palace is the best Chinese restaurant I would recommend. 
Let's go straight to the point. You would be reading this because Chinese food sounds like a cuisine you'd often crave for. Or, just like mine and O's family, we are always in search for Chinese restaurants to gather the family on Sundays. Big servings, quality food and absolutely flavorful taste, these are reasons why we go to Chinese restaurants especially in big groups.
1978, the year when Henry Chua, a young cook from Hong Kong established a small noodle and dim sum shop named Wah Yuen (Chinese Garden), now Oriental Palace. Situated in a busy location where the Escolta station of the Love Bus just opened, bringing passengers from bustling commercial centers to Cubao and Makati. From 1978 'til today, Chris Chua, son of Henry Chua, continues the dream of his dad, to passionately serve excellent Chinese food.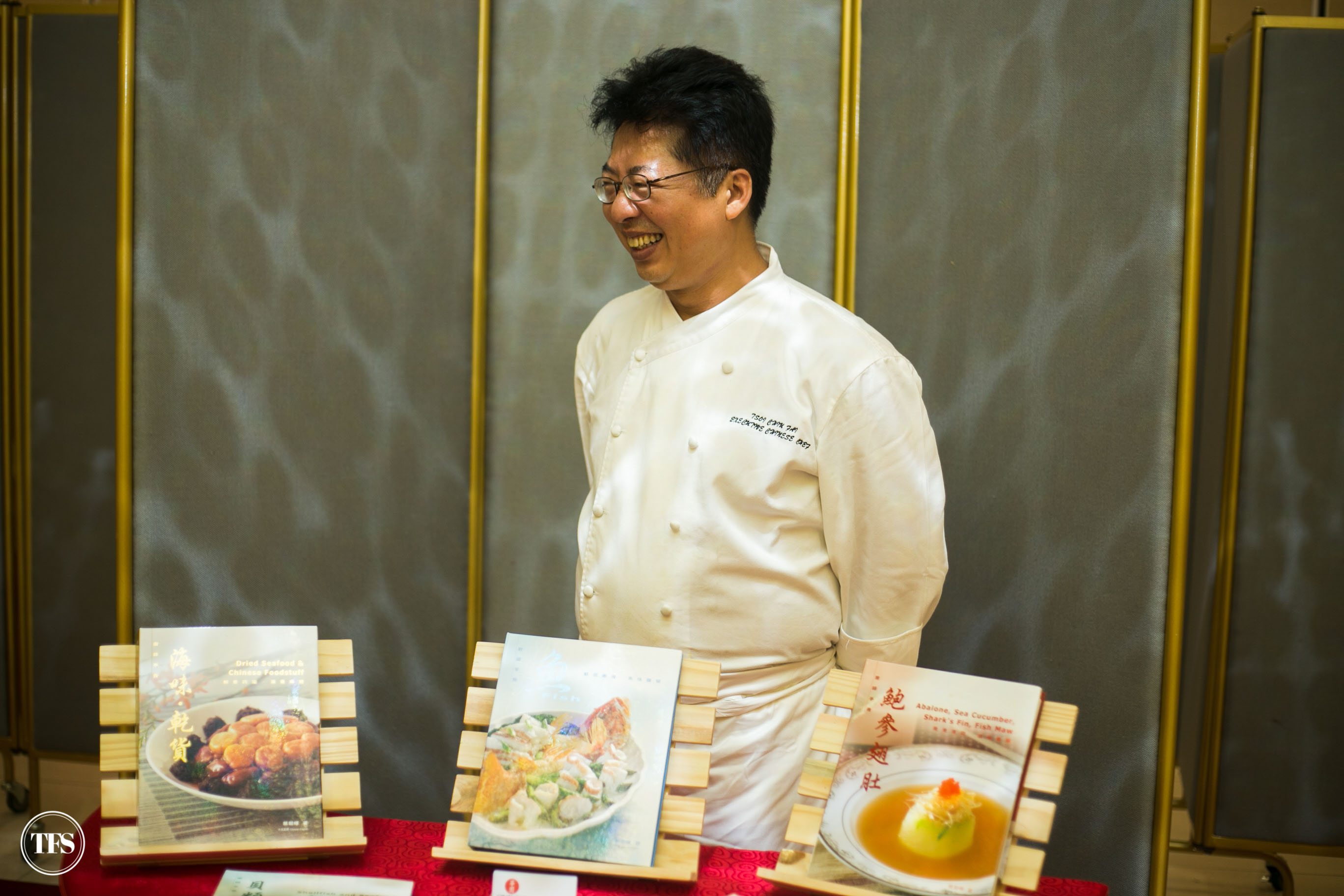 For our post-Chinese New Year feast, O and I went back to Oriental Palace, together with our foodie friends, to taste the latest offerings created by Master Chef Tsoi Chiu Fai. It was a privilege for us to meet the Master Chef, who has worked as an executive chef all over different world-class hotels and restaurants, namely China World Hotel Beijing, Langham Place Xiamen, The Ritz Carlton Beijing, Hong Kong Disneyland Hotel, etc.
Wah Yuen or Oriental Palace's menu showcases Henry Chua's family's artisanship in delivering fresh, delicious and authentic Chinese food to their loyal diners. Everyday, Henry assures he would handpick the freshest catch of the day – red glistening lapu-lapu, scampering crabs and large jumping prawns.
The Food:
First dish he prepared for us, the grand entrance of Fresh Prawn Salad in Golden Cup. The dish was served on a golden tray with dry ice smoke sprouting out from the golden cup. Speaks of luxury but without intimidation. The taste are familiar flavors of fresh prawns, fruits and mayo divided in separate cups.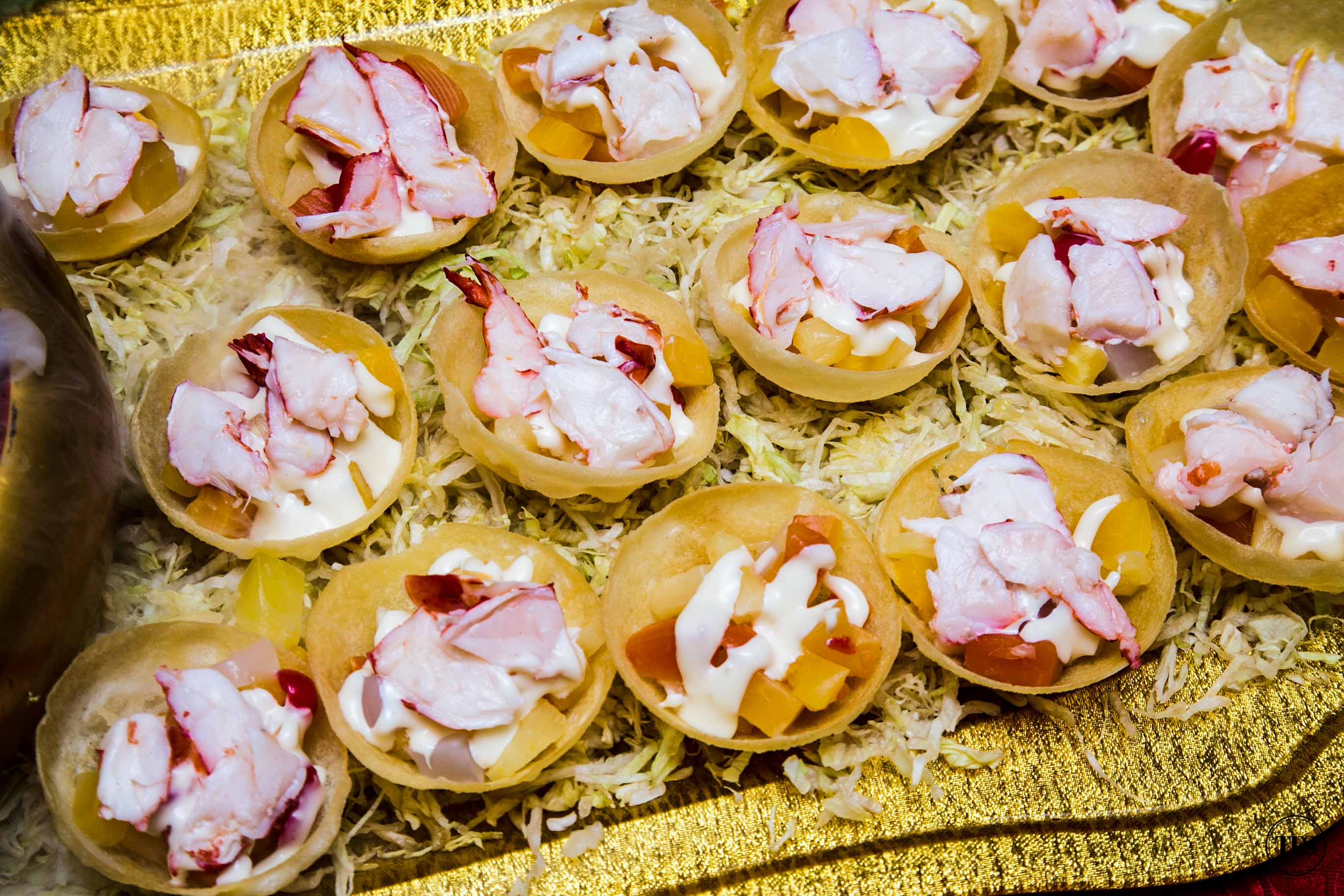 Now you see it, now you don't. Gone in 60 seconds, that's how quick I consumed pieces of Baked Scallop and Cheese after served on my plate. Thick creamy cheese on scallops simply takes any stress away.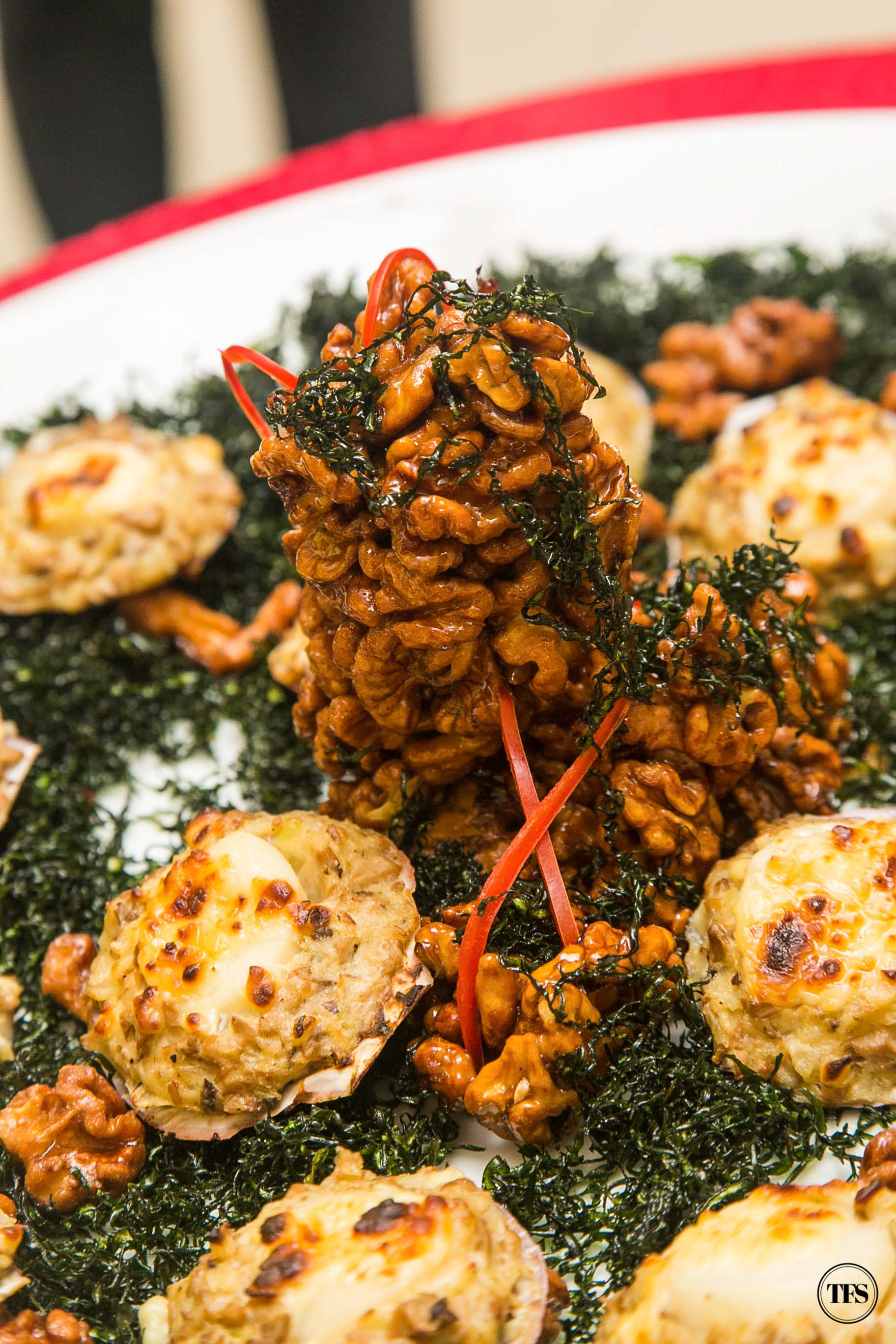 Tai Chi Seafood Bisque, creamy pumpkin and spinach soup merged into one bowl, is a great example of perfect balance. The way to enjoy a bowl is to taste both the pumpkin and seafood soup individually first before you slowly combine both kinds of soup together.
The dish Crispy Hong Kong Chicken romanced my palate every second I was chewing on it. Eating chicken almost everyday, I can somehow depict what's low quality, mid-level and high quality chicken. Instantly after a bite, I wondered where Oriental Palace sources their insanely juicy and tasty Crispy Hong Kong Chicken. True to its name, it is imported from Hong Kong.
When the dish is generously fused with pepper, my hub would approve of it. This Beef Short Ribs with Black Pepper Sauce only requires one more thing, rice. Lots of extra too!
Steamed Garoupa in Unicorn Style replaces the usual 'steamed lapu-lapu' we order in Chinese restaurants. My favorite healthy pieces in a plate, broccoli, shitake mushrooms and steamed garoupa, are all sitting pretty on its light clear sauce.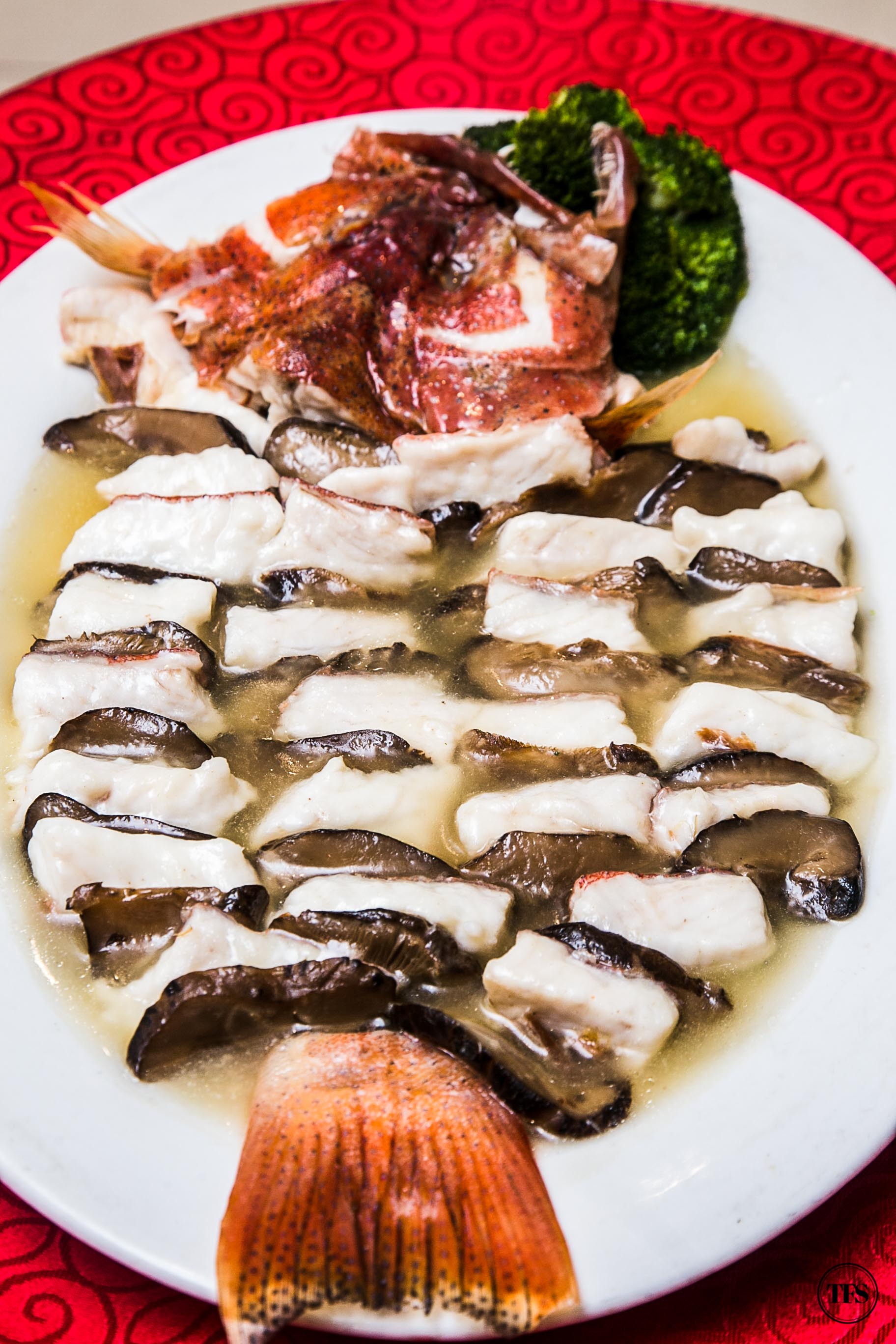 The highlight of the night goes to the Special Hong Kong Sausage Rice in Pot. It is a bowl of an all-star mix of chorizo, duck liver, duck leg, duck liver sausage and pork belly. If you love Chinese sausages, this dish will keep your mouth shut from talking and your attention goes directly on the premium taste of these sausages alone.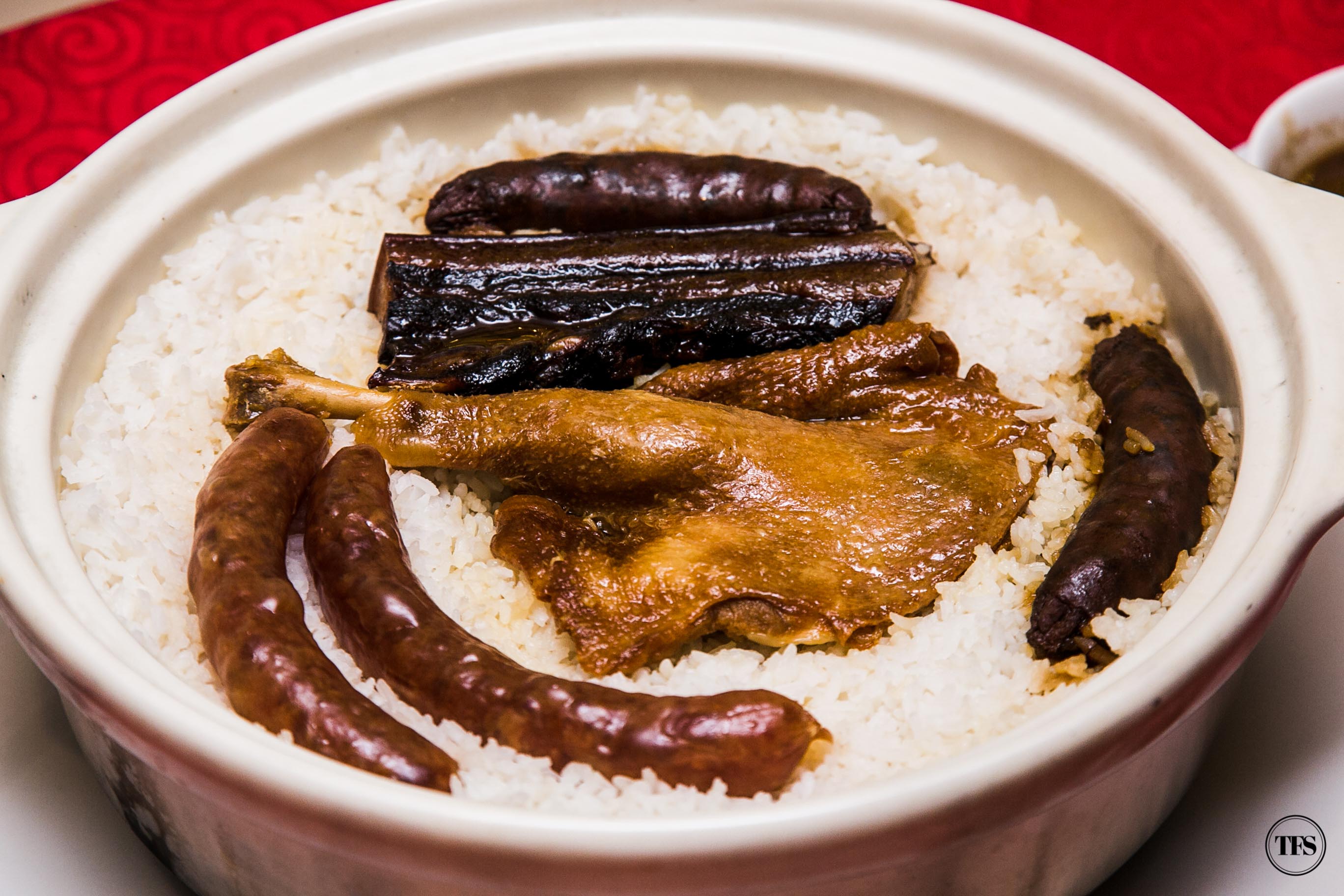 You say Steamed Salted Egg Custard Buns? I am here to the rescue! I mean, rescue to spoil my belly with these luscious and gooey salted egg buns.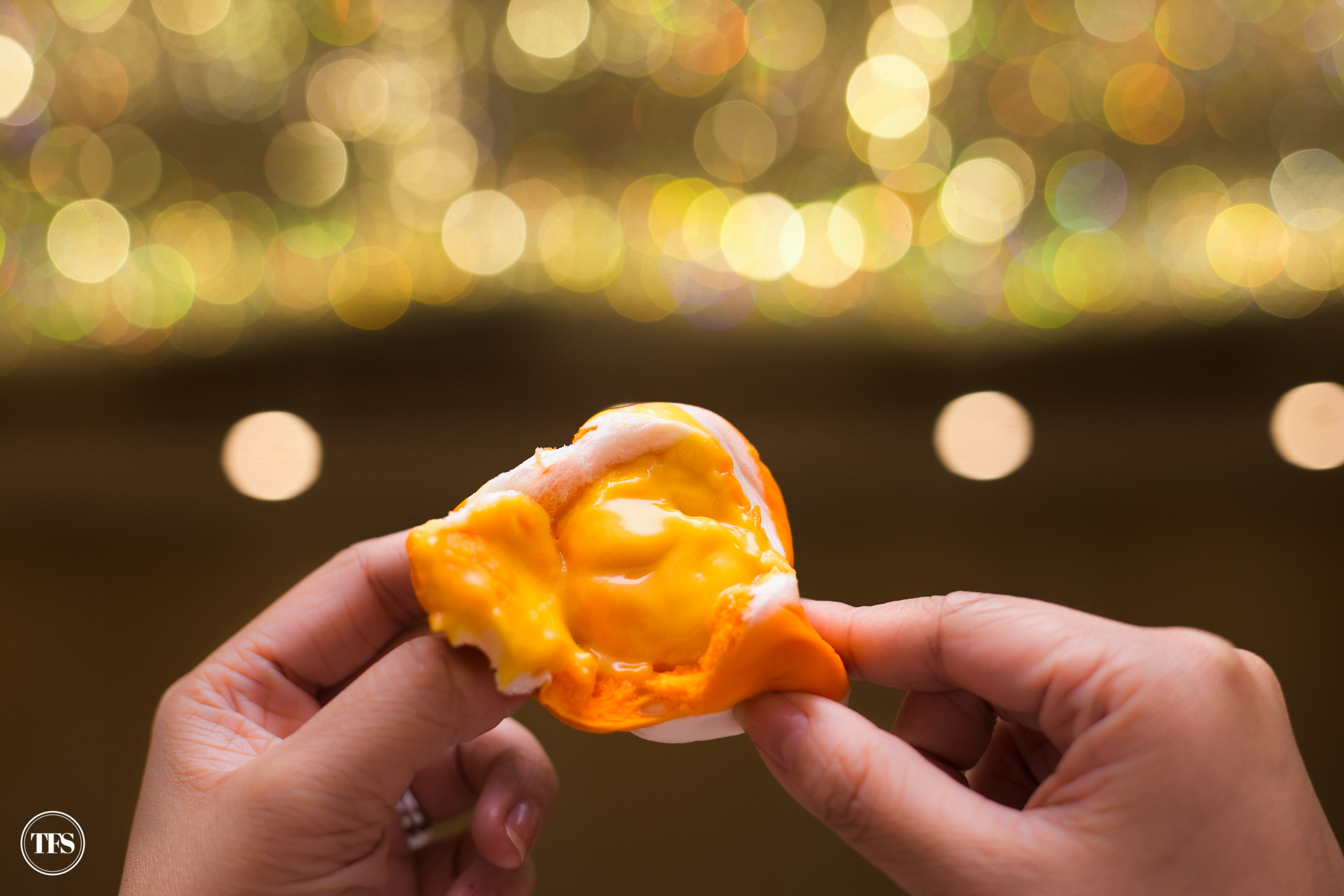 A symbol for world celebration, the huge plate of Tropical Fruits took place after everything else.
The Ambiance: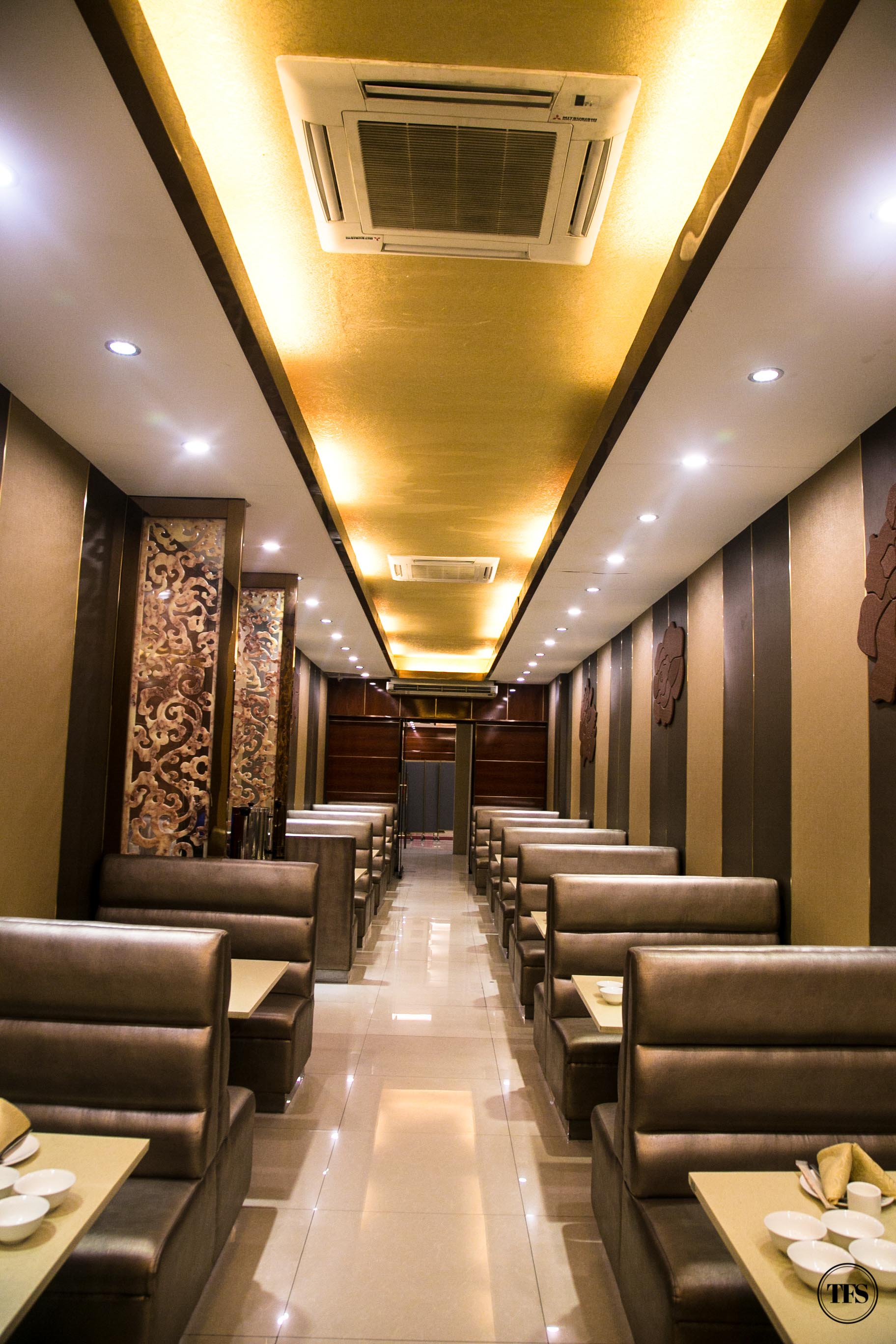 Oriental Palace is a venue for all kinds of feasts and celebrations. In their banquet hall, you cannot miss out their beautiful chandeliers that looks luxurious from all angles. By just looking at how the place is decorated, quite modern that has a feel of old Chinese, I figured Oriental Palace is one of the top choices for Chinese gatherings and celebrations.
What do you think of Oriental Palace in Tomas Morato? 
Share with me your thoughts!
Stay updated and Subscribe to The Food Scout for Free!
Pray, Eat and Love.
Cheers,
The Food Scout
---
Location: 148 Tomas Morato Avenue cor Sct. Gandia St, Tomas Morato, Quezon City, Metro Manila, Philippines
Operating Hours: 11:00AM-2:00PM / 5:00PM-11:00PM
Contact: (+632) 246-9069 ext:246
Facebook: https://www.facebook.com/OrientalPalace.ph
Budget: PHP500++
Rate
Food            9/10
Ambiance  8/10
Service        9/10
Cost             8/10
Overall       8.5/10