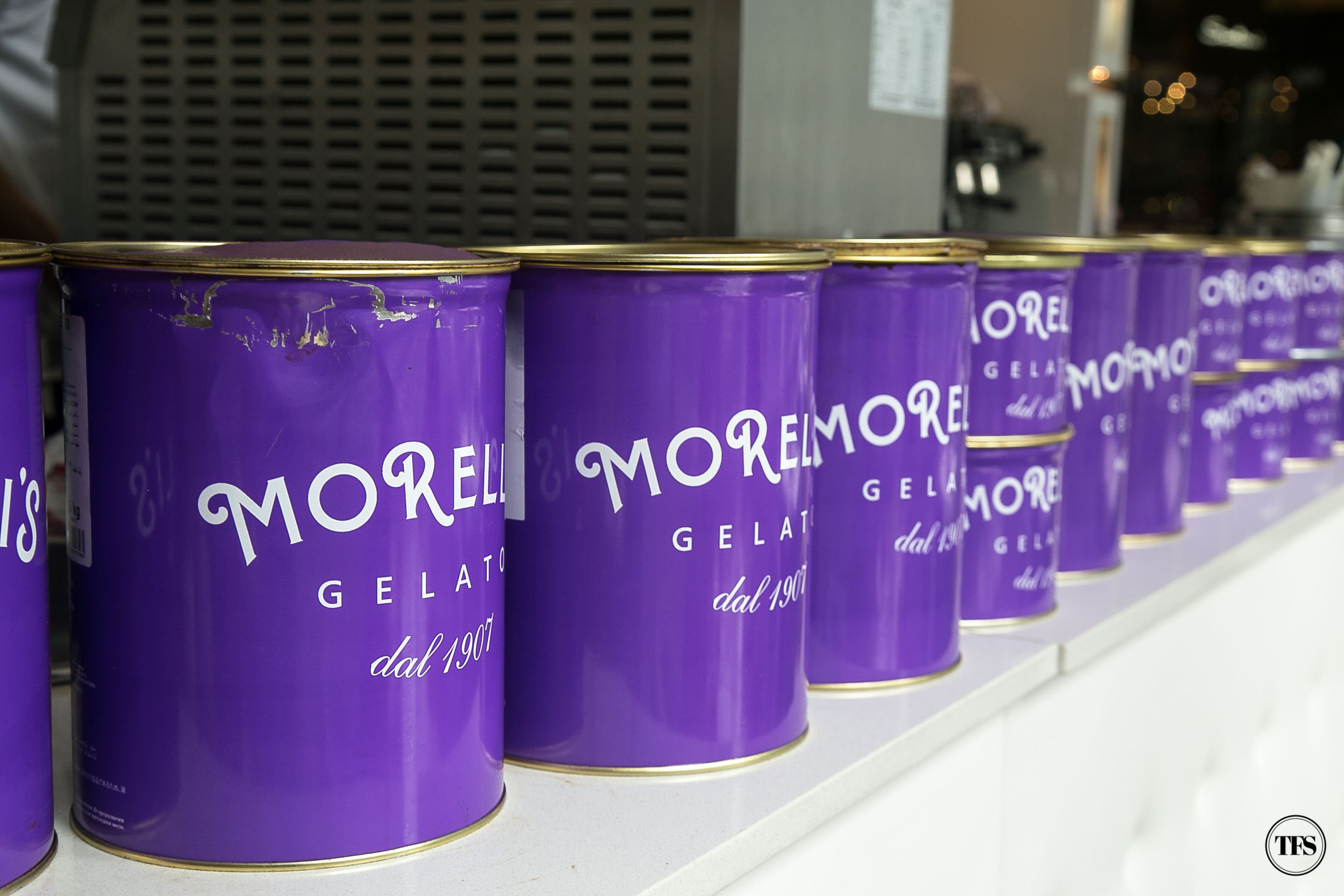 I discovered the goodness of Morelli's Gelato from their Powerplant Mall branch. It's hard to resist when you see the stall with various gelato flavors lying around, staring at you. The bigger branch in Shangri-la Plaza Mall was even harder to resist as I normally pass that bridge from the new East wing to the old side of the mall.
With my fellow ice cream monster O, we met Bob, Marketing Manager of Global Restaurant Concepts Inc., the company that brought in restaurant brands like California Pizza Kitchen, IHOP and many more.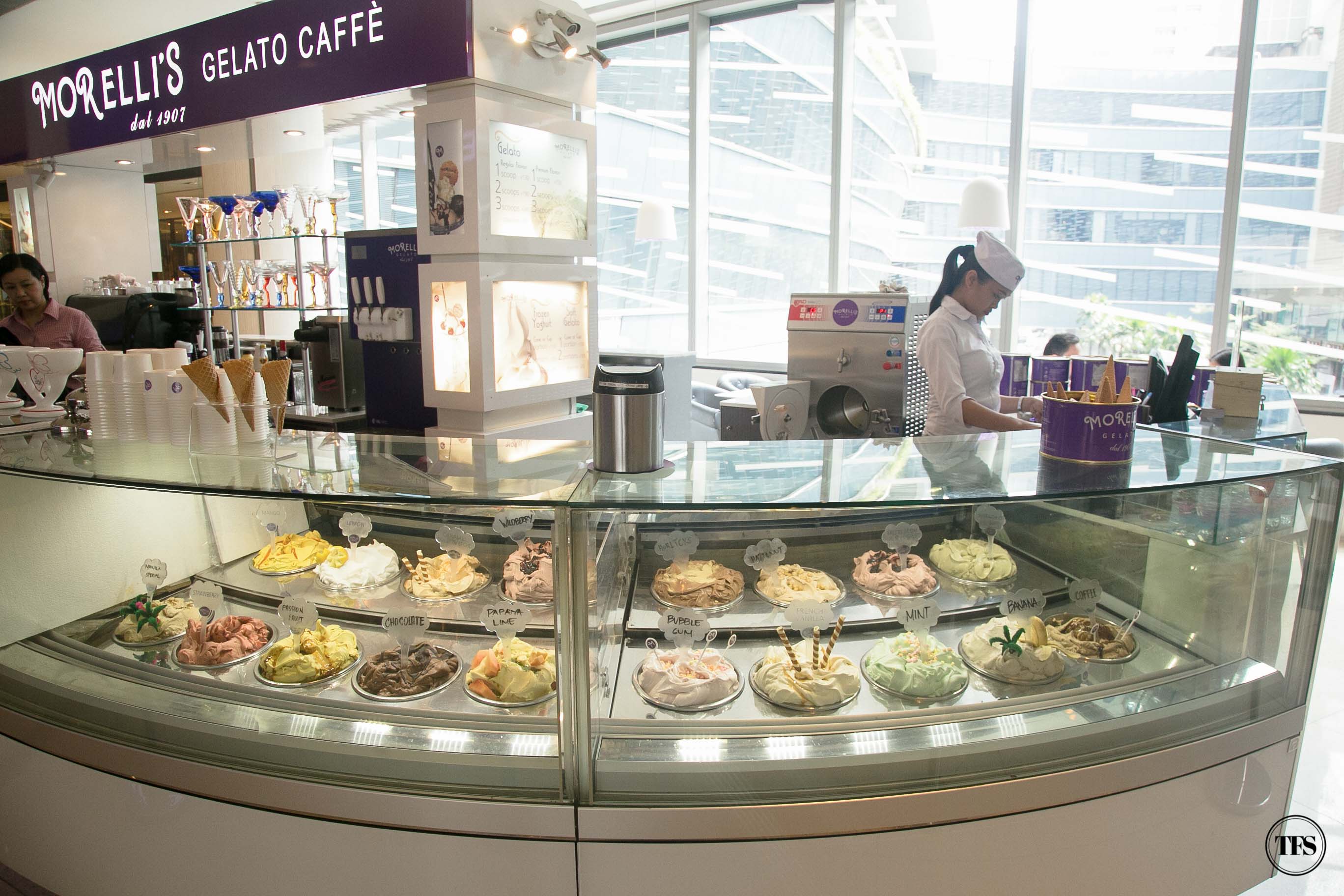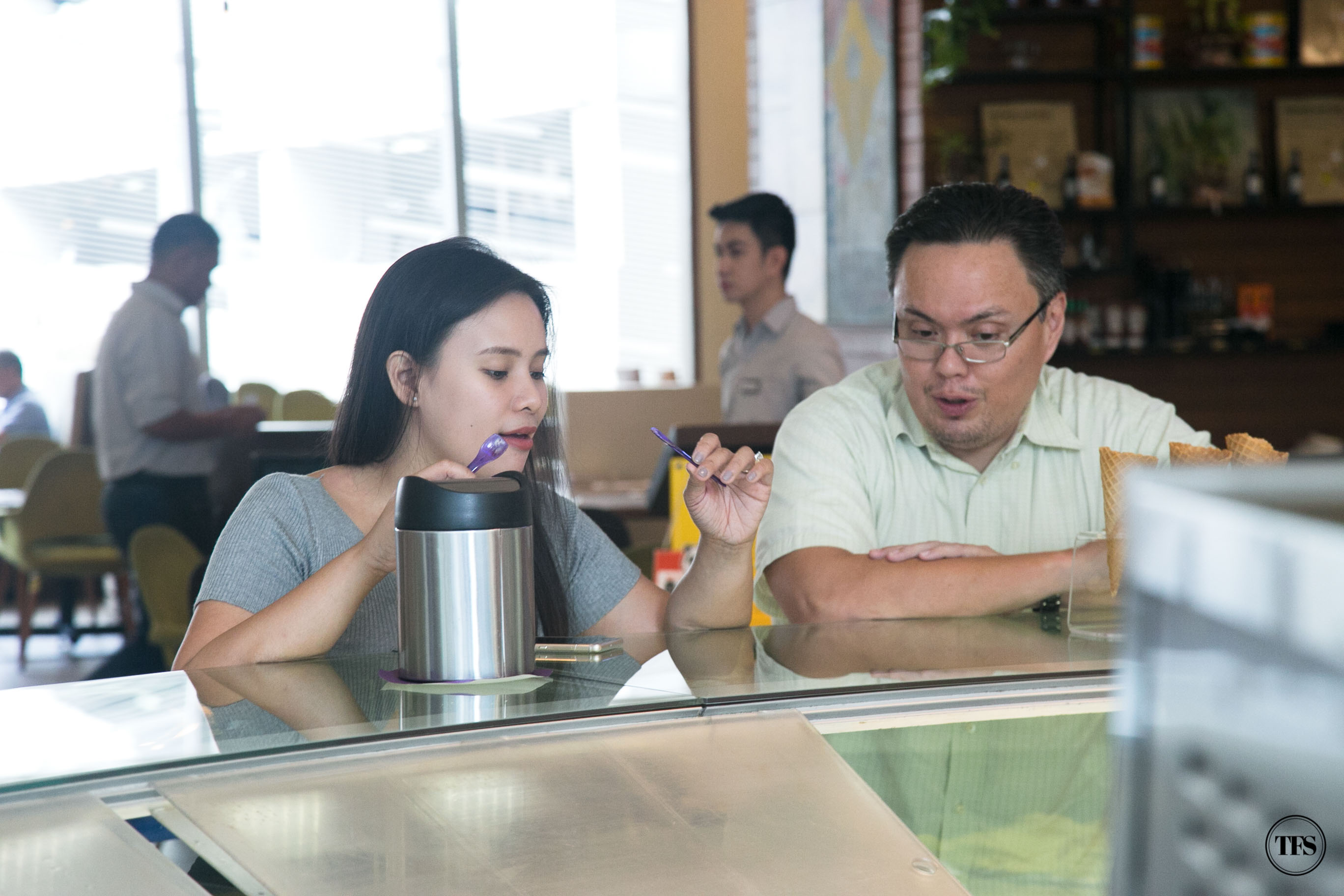 While Bob was discussing to me about Morelli's, a gelato cafe brand that originated from UK in 1907, I was distracted by the 18 flavors of gelato in front of me. Sorry Bob, I was in my zone.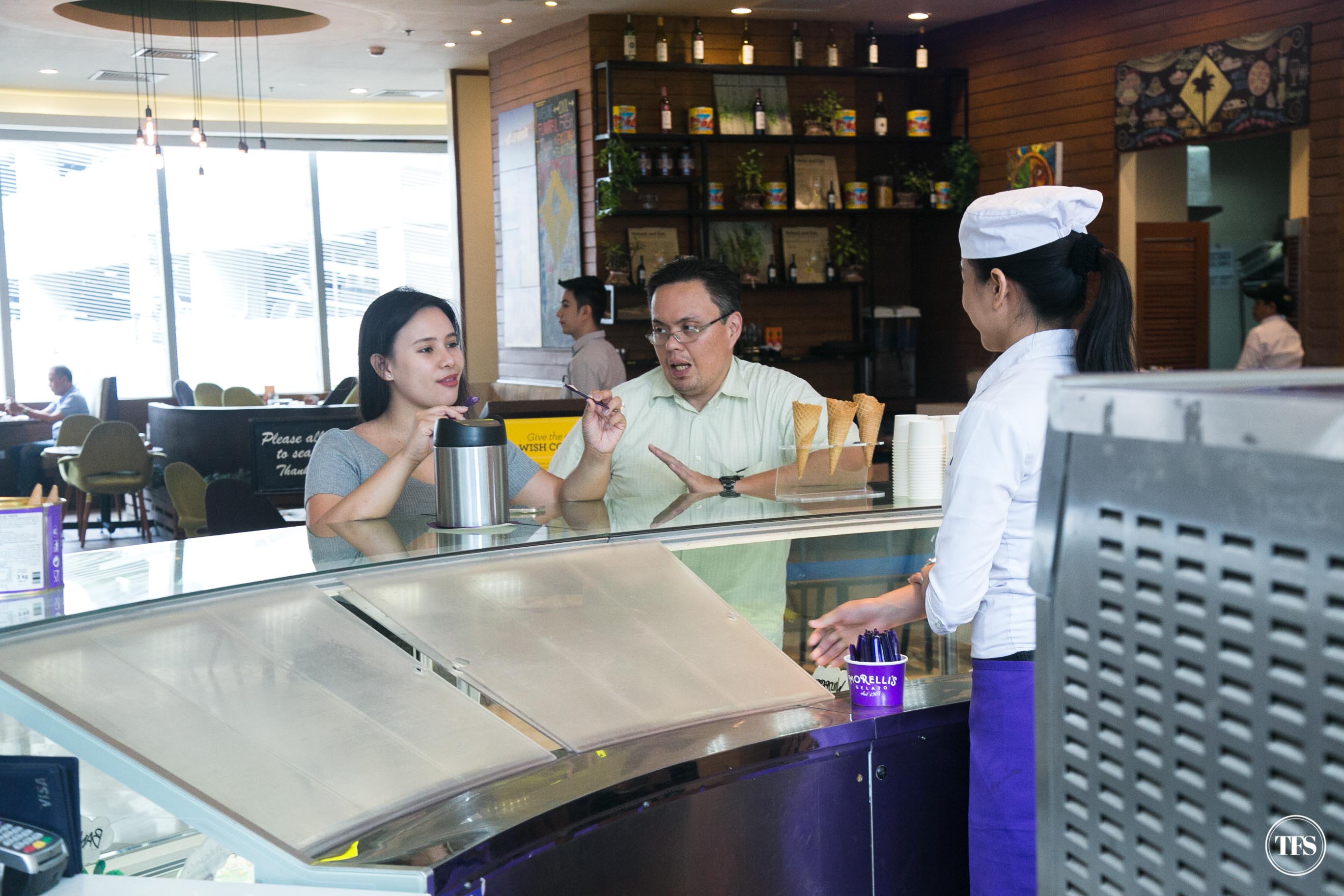 With the many types of gelato I've tasted, Morelli's stands out for the high quality ingredients they use. Quite evident in every flavor, you'd know the taste is at a premium and not something you can purchase in any convenience store.
Try before you buy. It's what I love in every gelato store! Everyday, Morelli's Cafe offers 18 different flavors of gelato and may be switched regularly.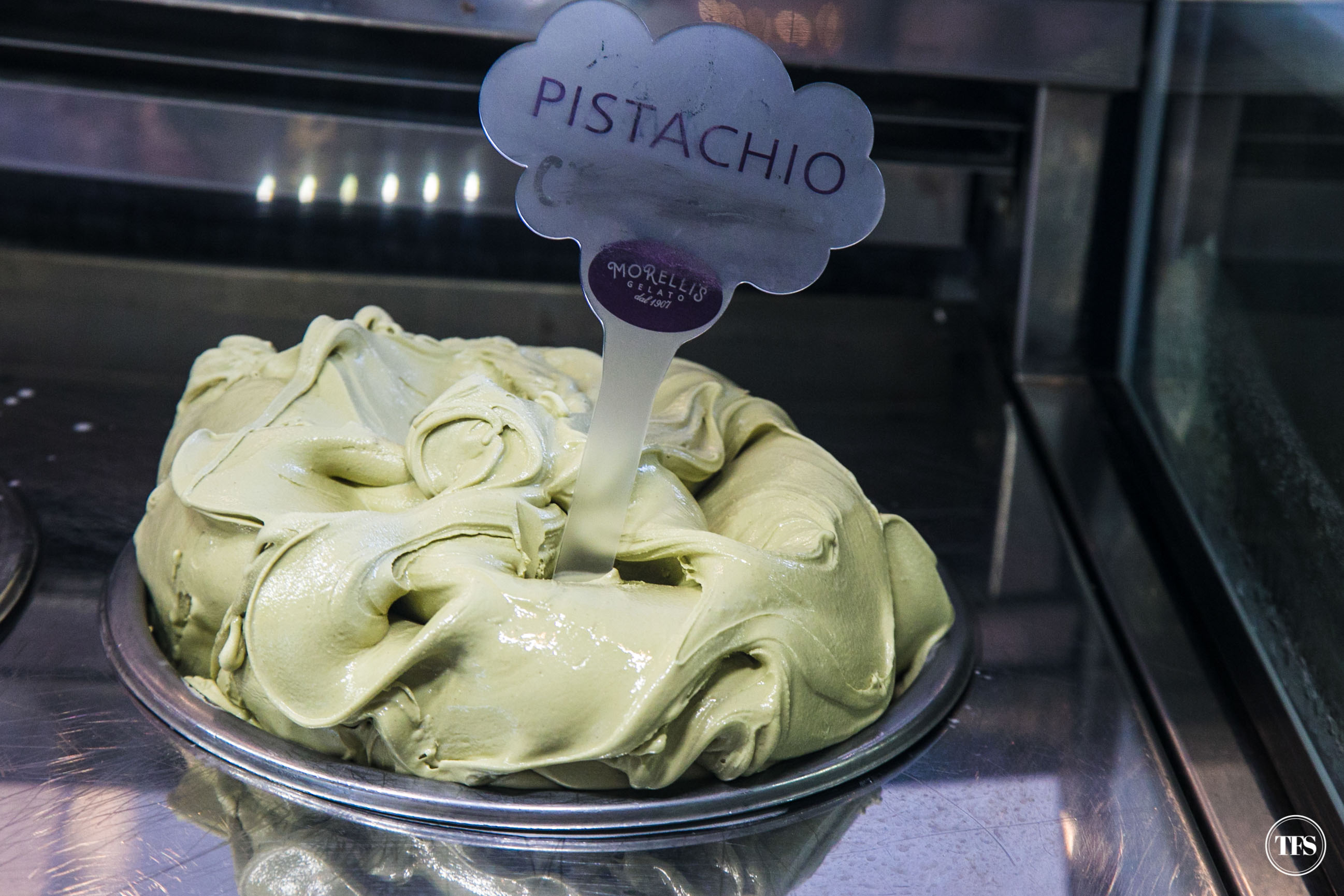 That one thick slab of Pistachio Gelato is a natural stunner! I love Pistachio. Maybe that's why?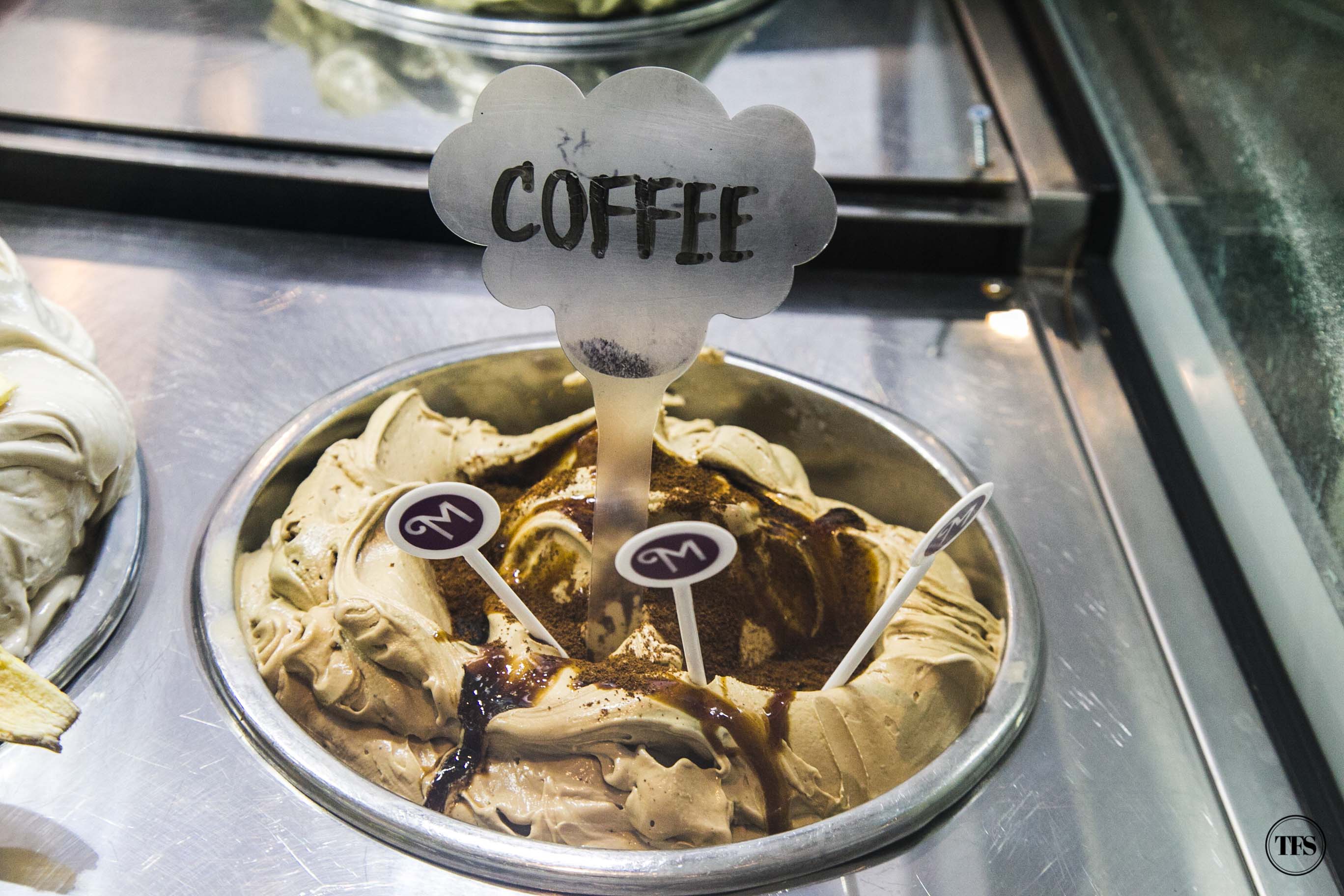 Billions of coffee lovers would agree with me Morelli's Coffee Gelato strikes the palate and it's similarly addictive like a cup of joe.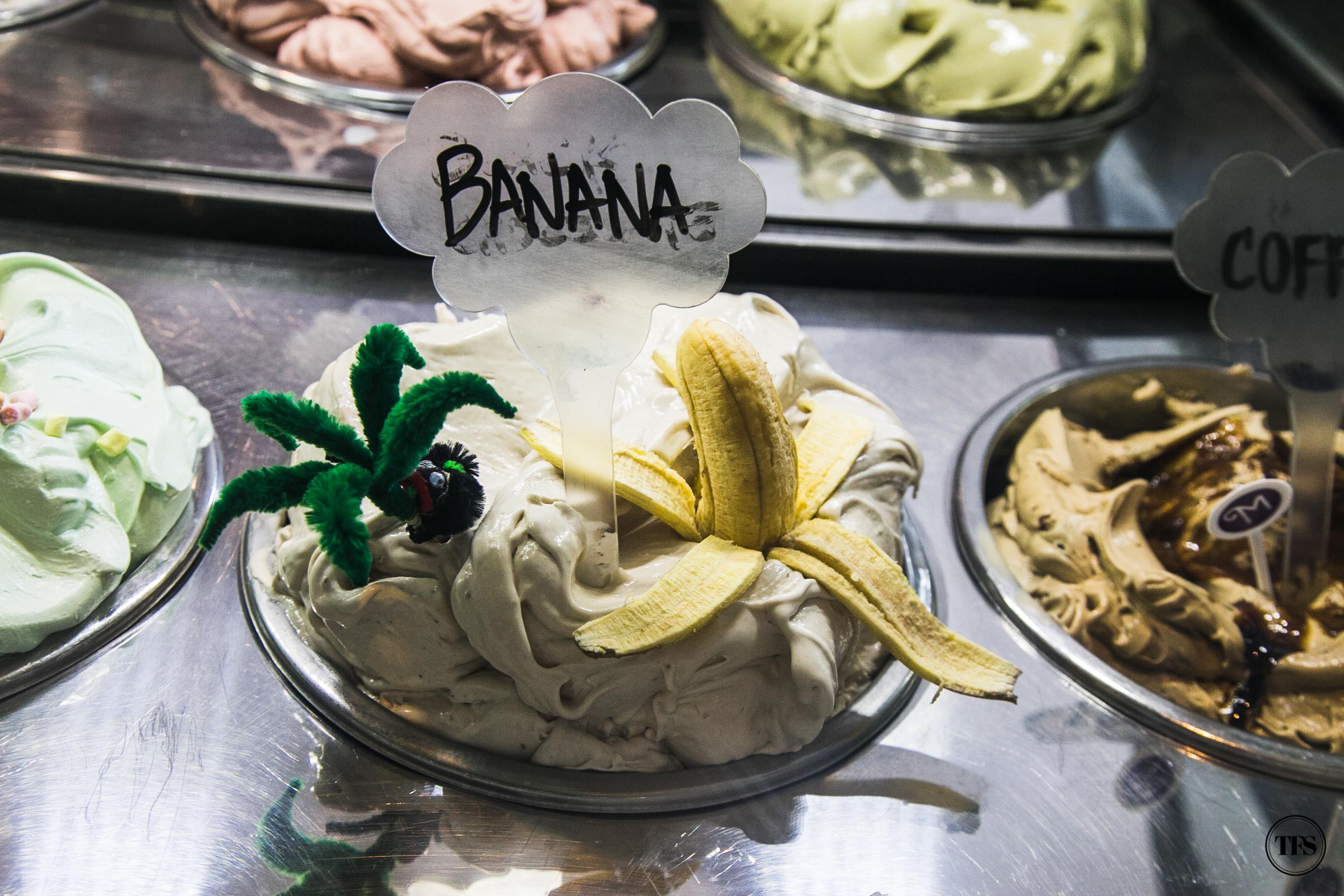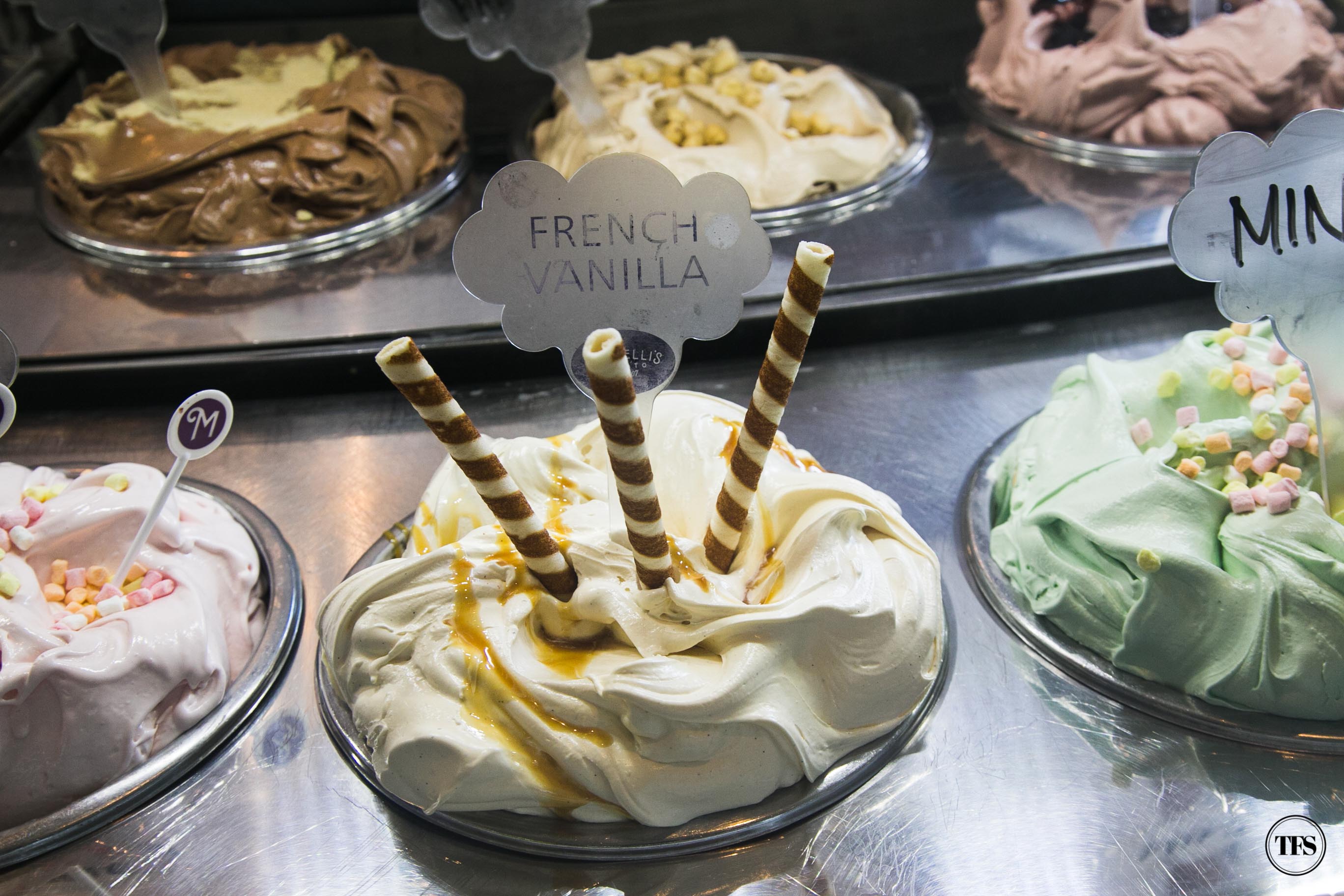 If you're Miss Plane Jane, French Vanilla Gelato will satisfy your gelato cravings.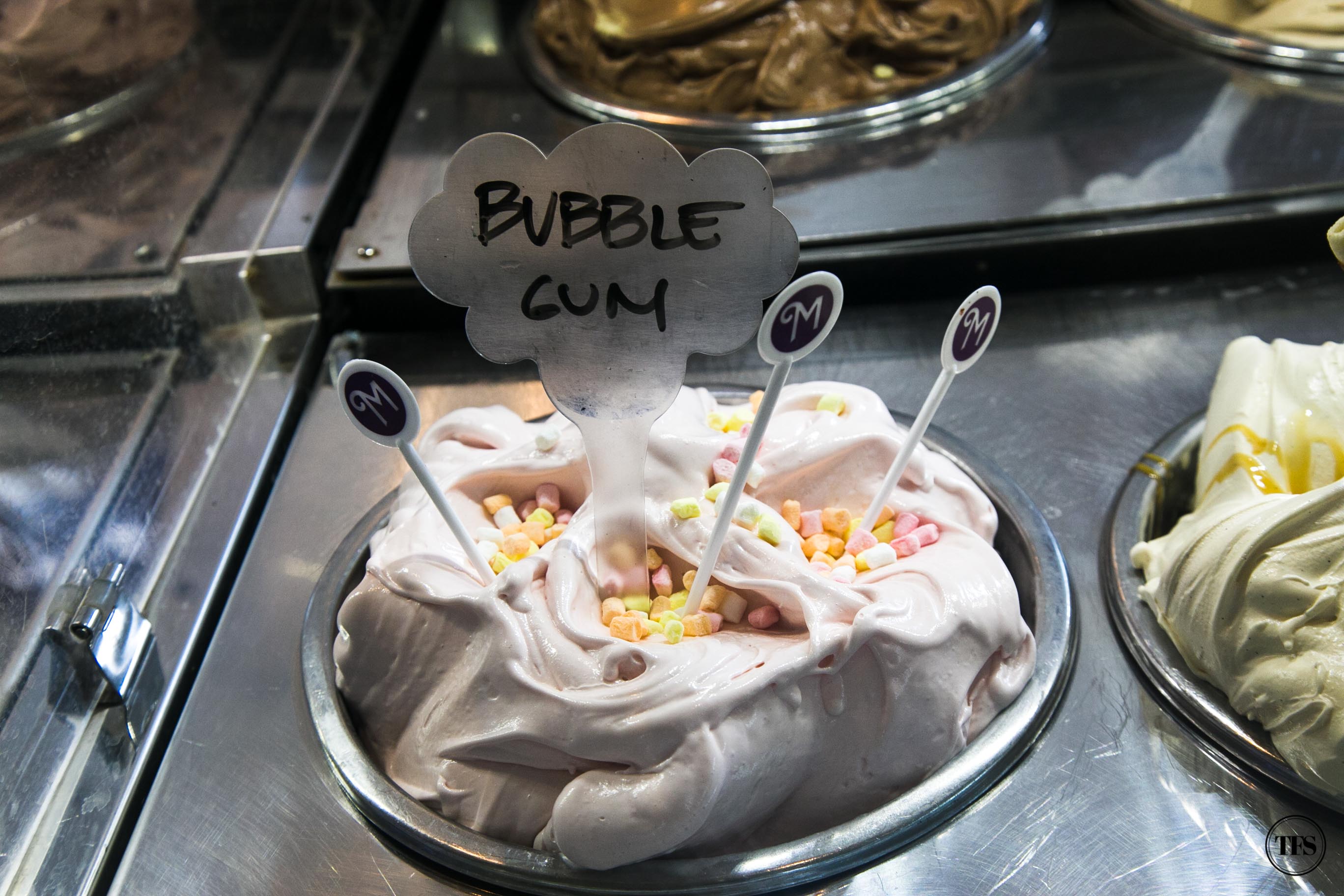 For the kids, this Bubble Gum gelato!
More of my favorite flavors: Horlicks, Wildberry, Papaya Lime, Chocolate and Strawberry Gelato!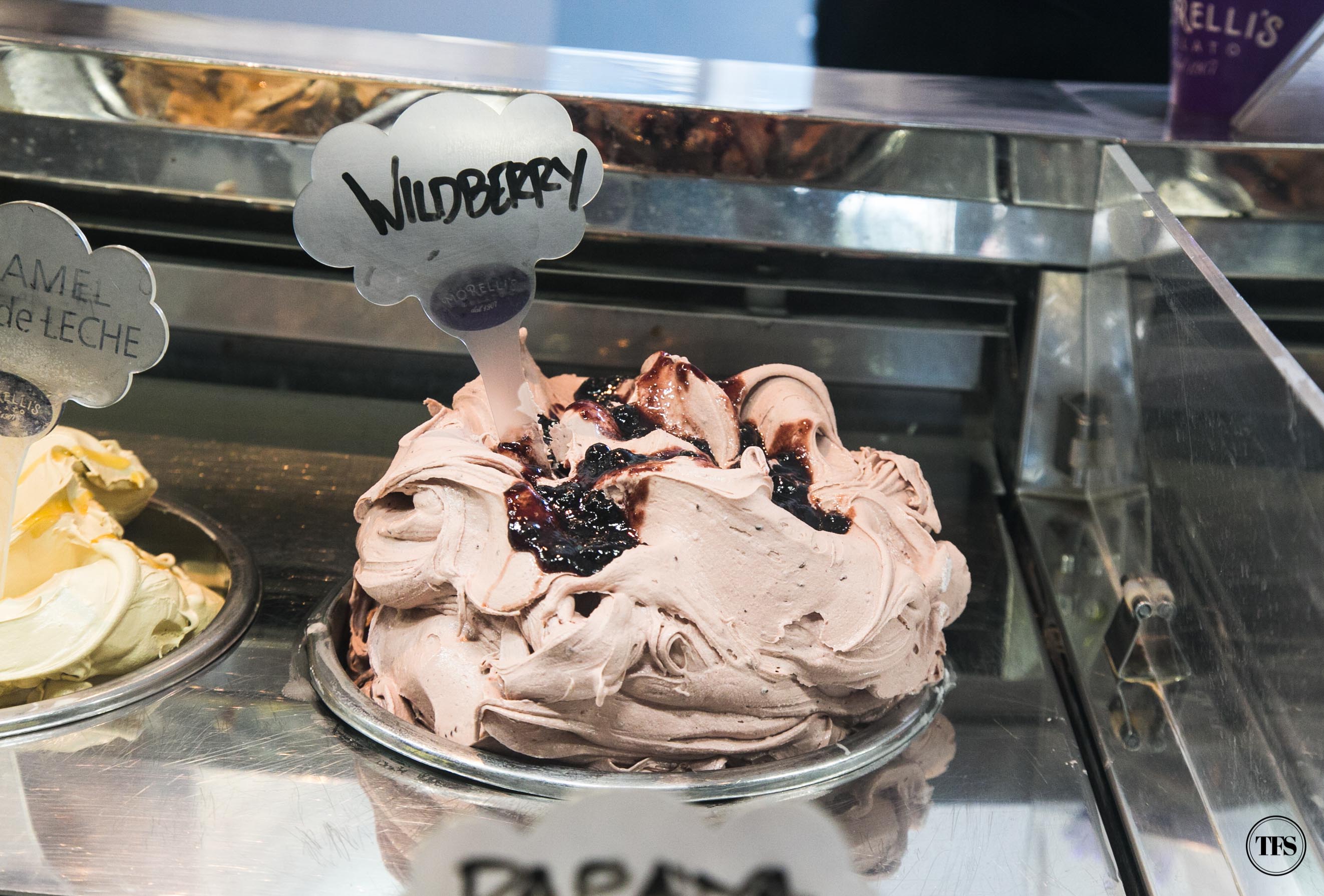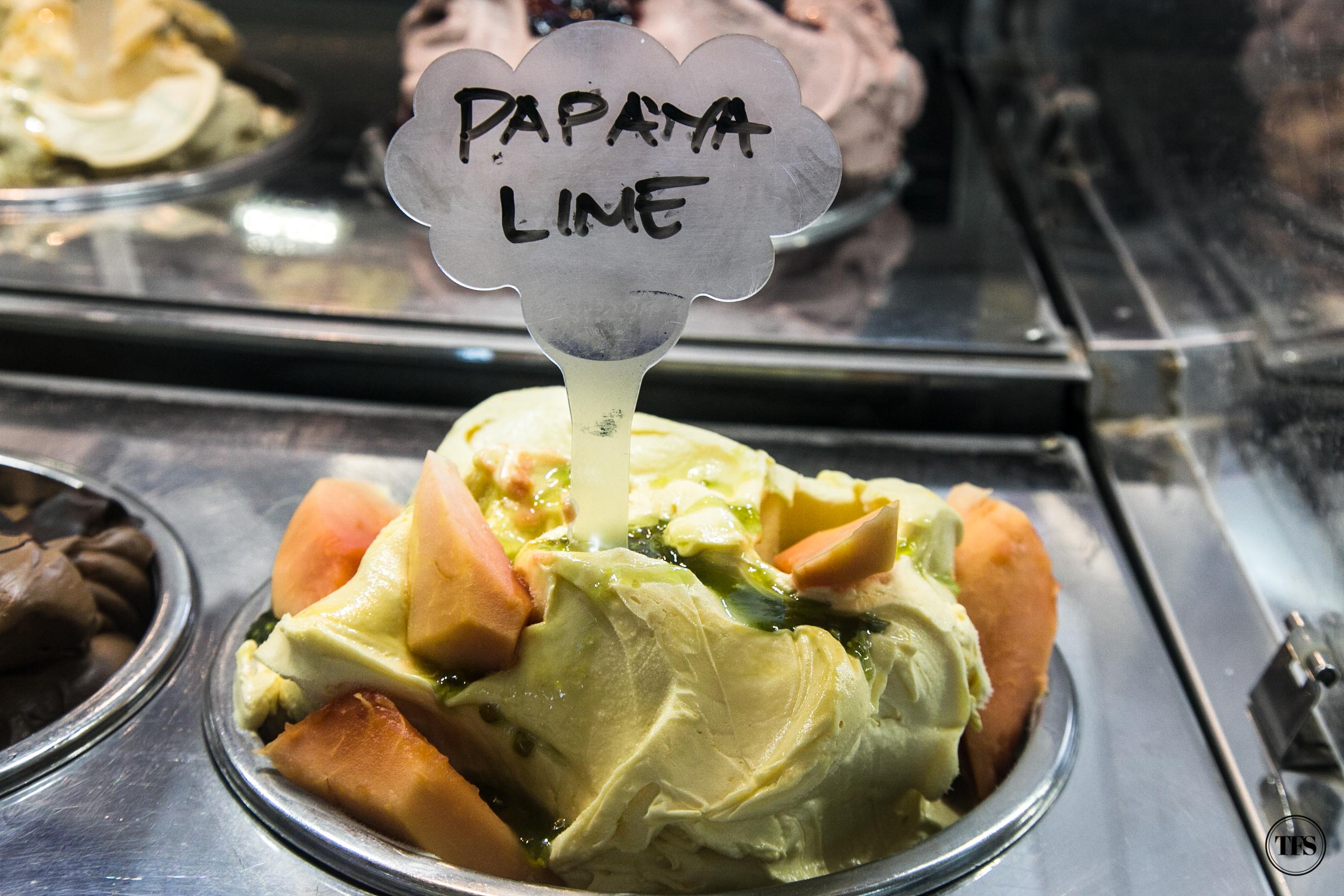 The strangest combination, Papaya Lime, somehow gets my adventurous taste buds.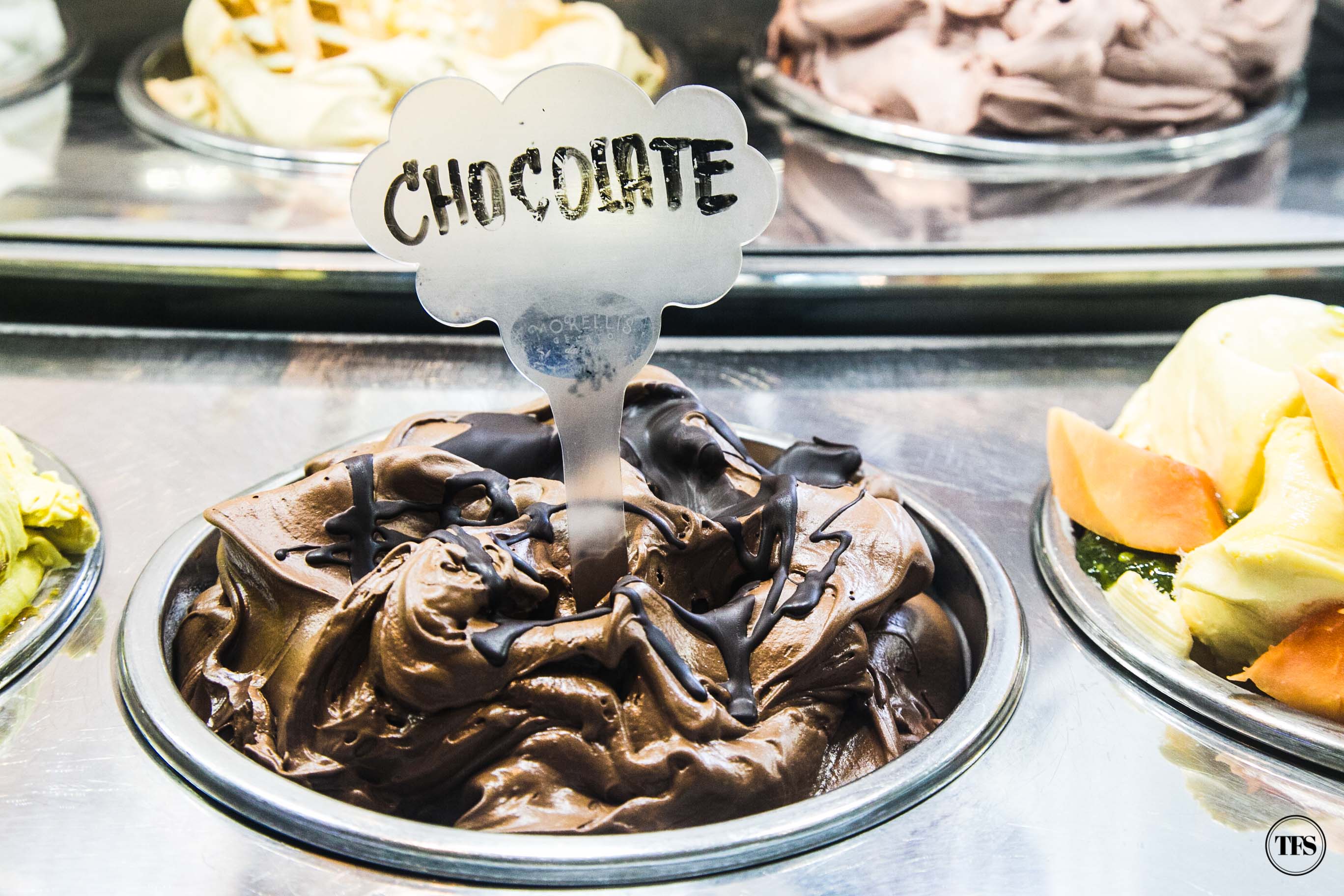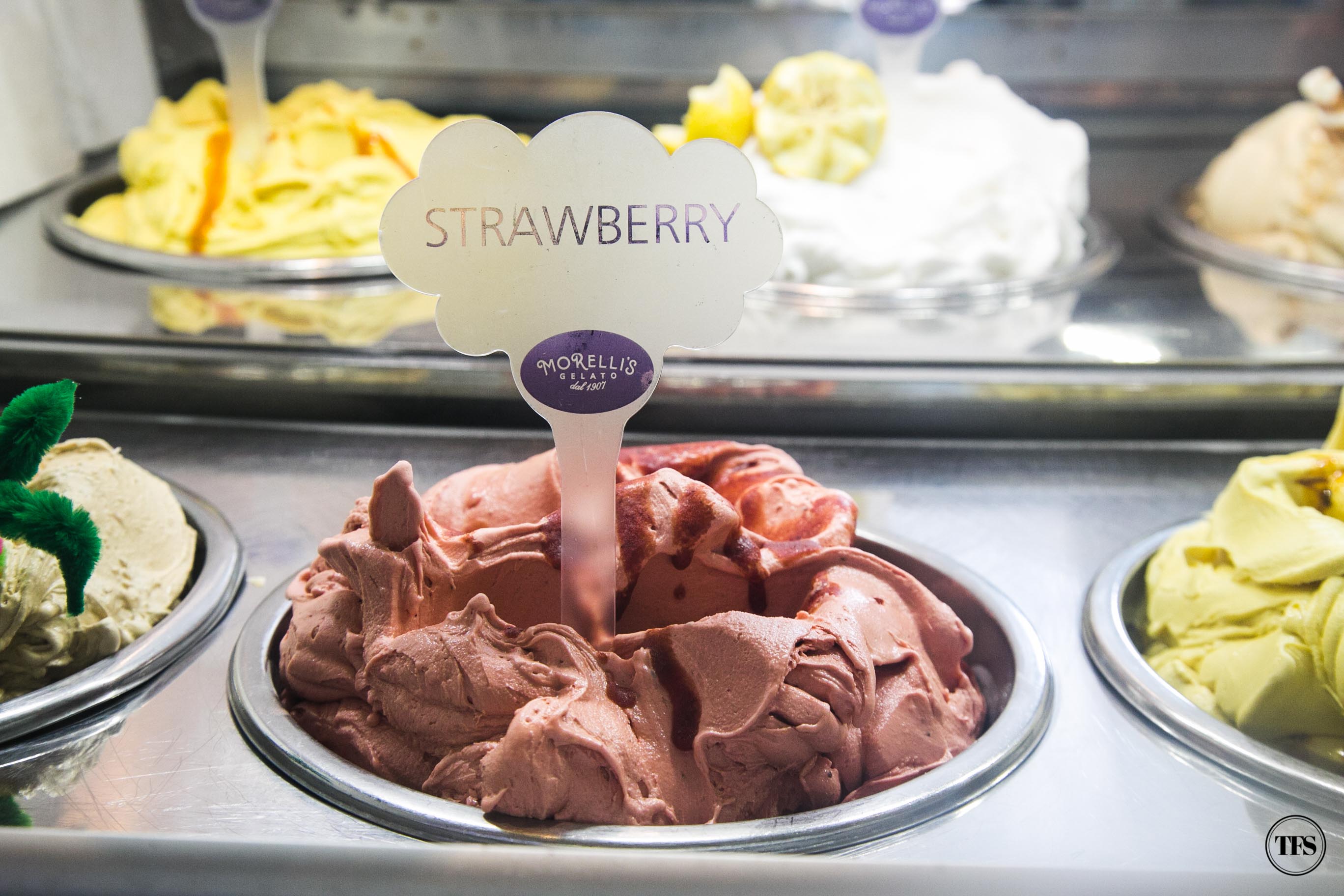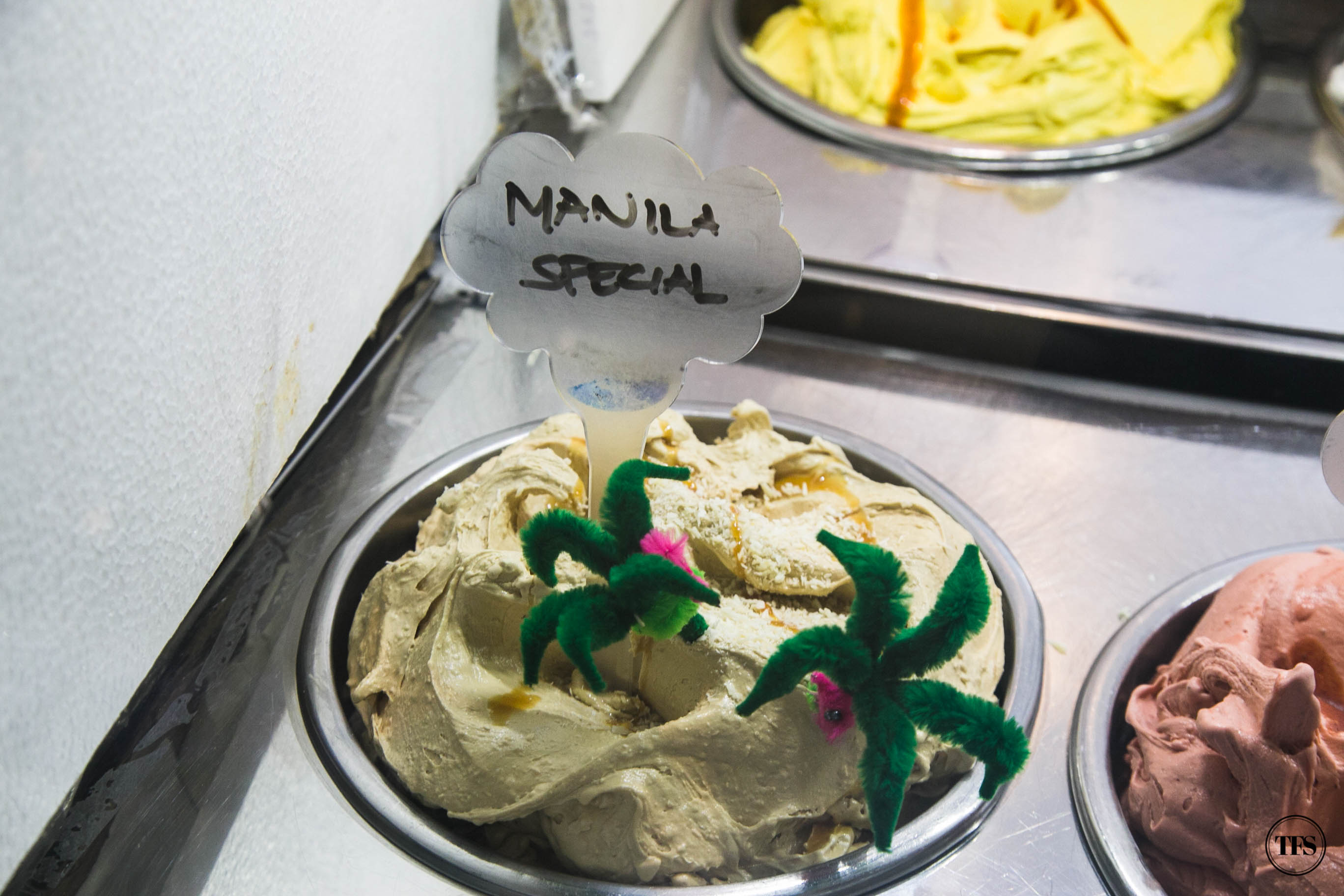 Manila Special, a flavor only available in our city, is a mixture of bananas and coconuts.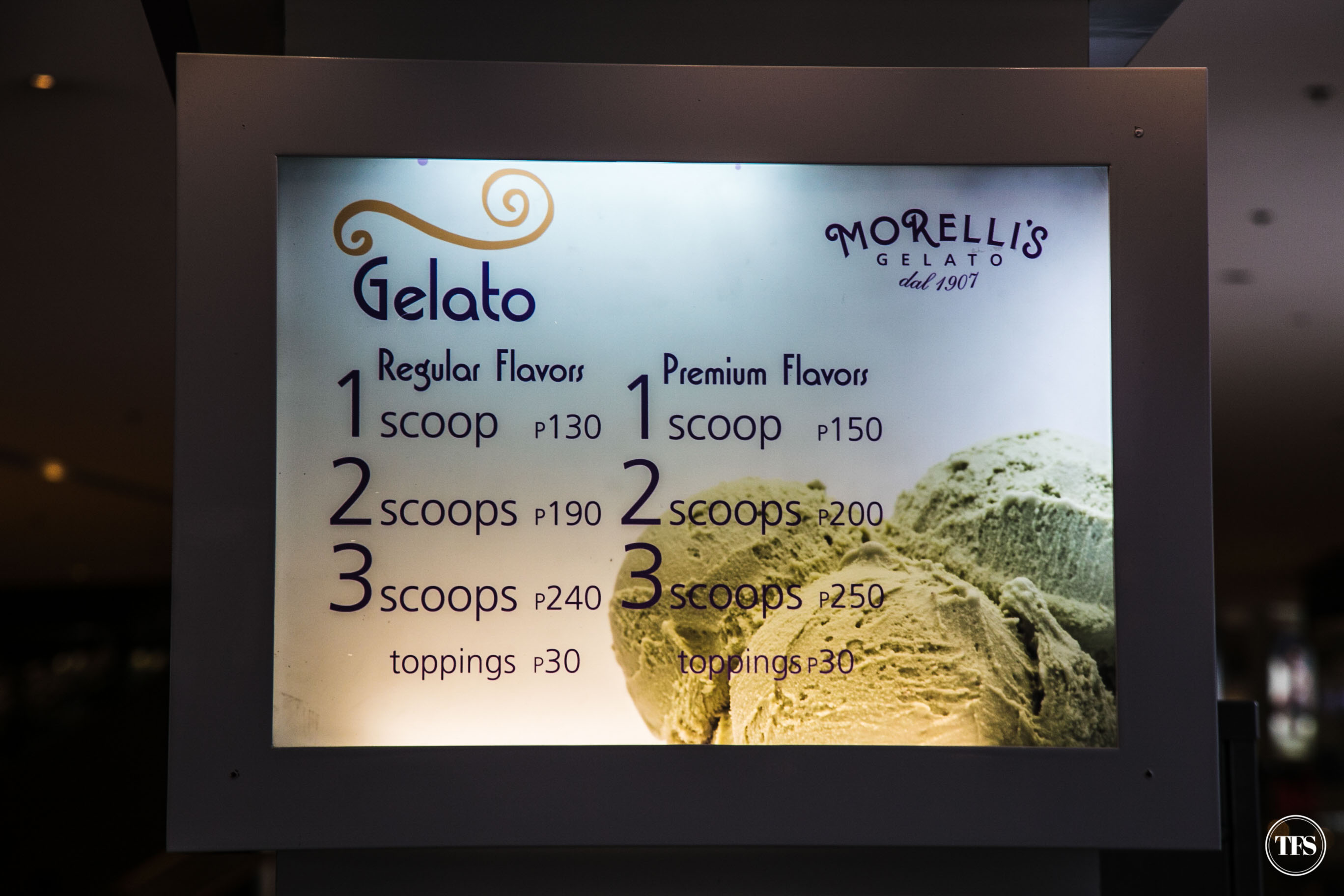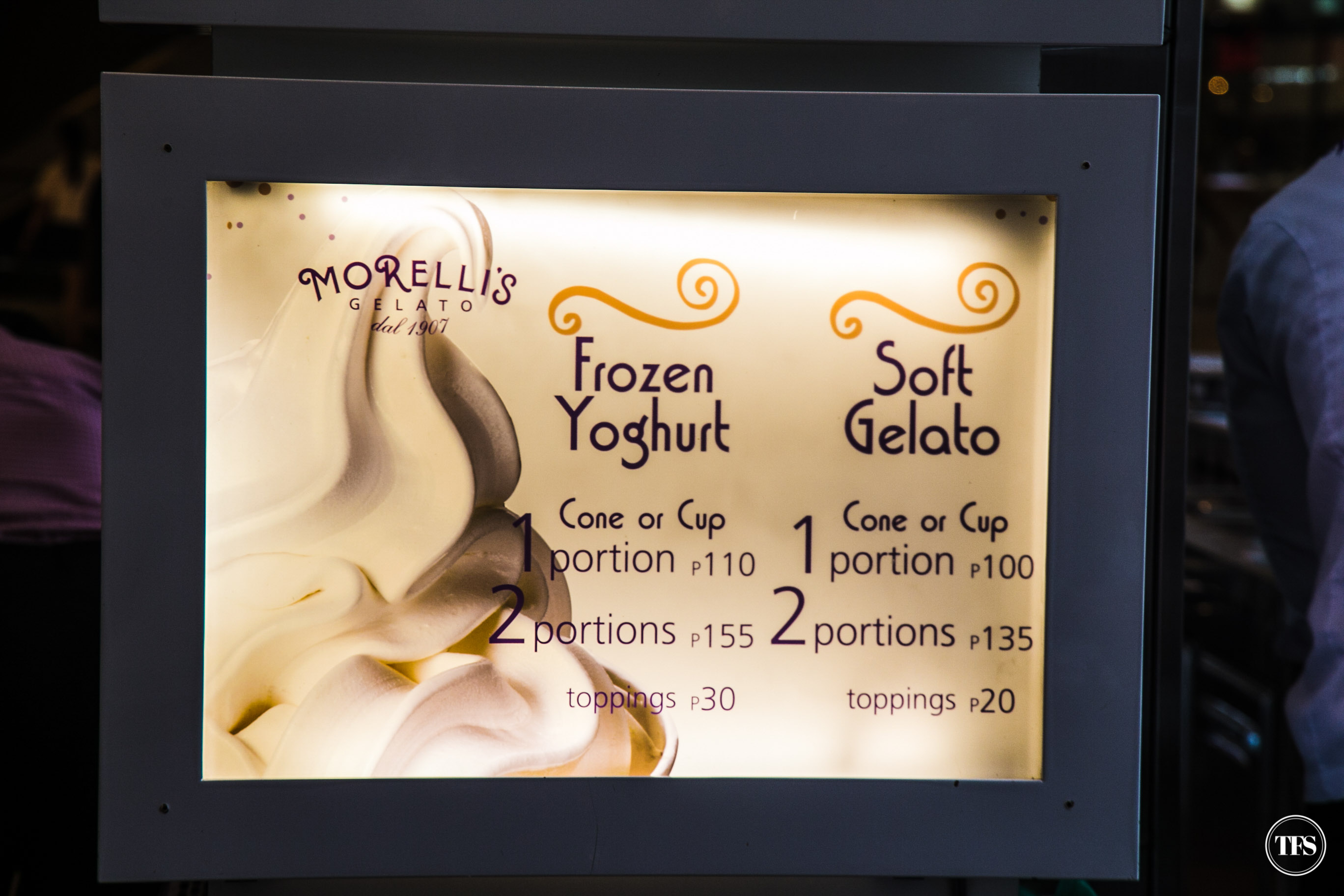 More than the flavors in the gelato display, the menu offers a variety of gelato combinations in quirky servings.
Kids won't fight. Couples will get closer. This love cup called Amore Cup will bring two people closer as they share two special flavors of Morelli's Gelato. One cup contains hazelnut, chocolate and soft vanilla gelato served with chocolate sprinkles, Piemonte hazelnuts, a chocolate flake and fresh whipped cream. Second cup contains berry sorbet, strawberry and soft vanilla gelato served with strawberries dipped in chocolate, a spring of redcurrant, baby meringues and fresh whipped cream.
Happier hours are here with gelato and liquor combined. This glass of Almond Amaretto looks deceiving, with coffee, chocolate and soft vanilla gelato with a single shot of amaretto liqueur in a chocolate cup, fresh whipped cream and an amaretto biscuit.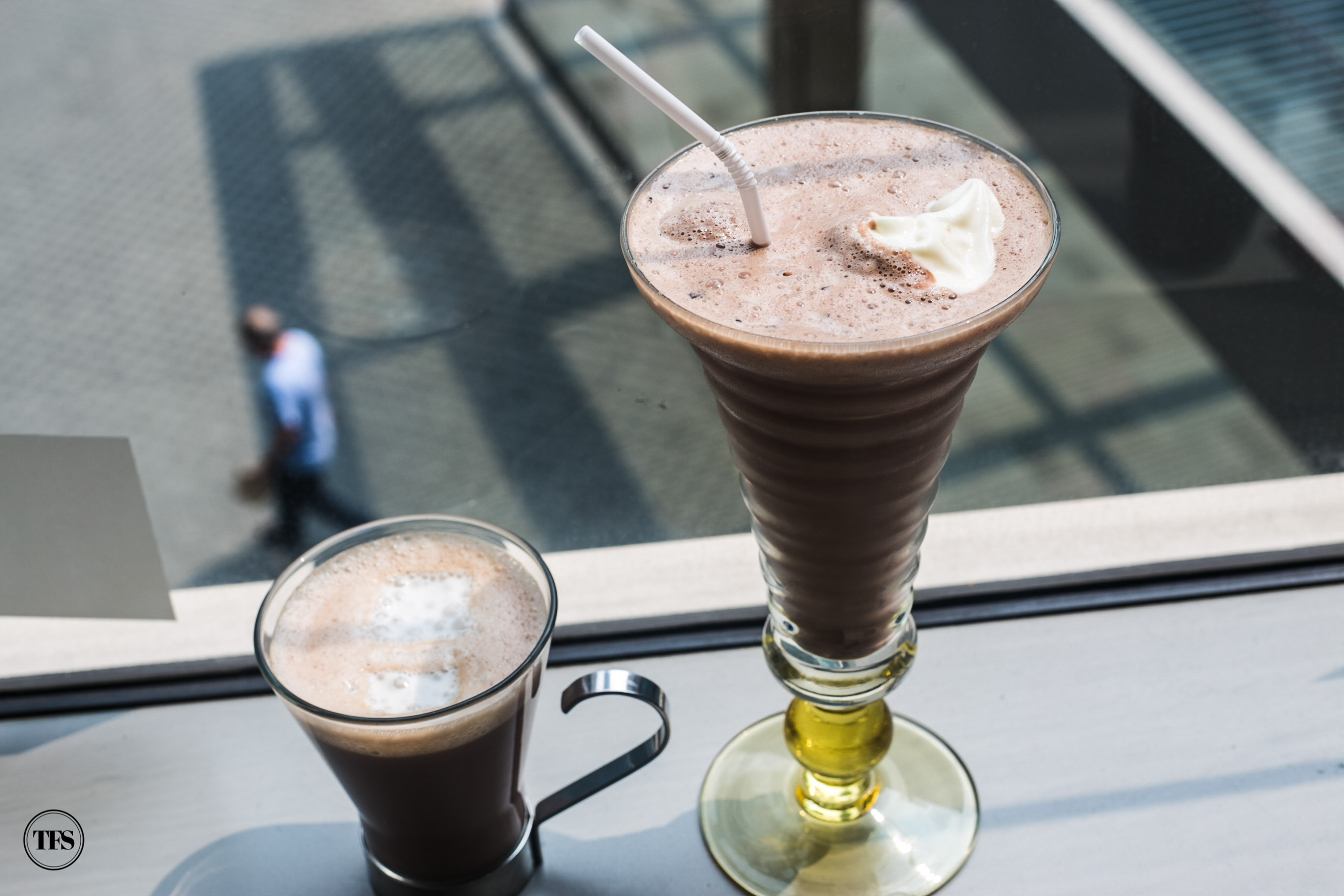 The venue also serves as a cafe where you can sit, meet and drink caffeine after you enjoy your gelato.
Cooler days are for Hot Chocolate drinks. In case you're in search for one now, Morelli's steps up their version to comfort you, with fresh whipped cream or marshmallow on top.
While your kids are busy with their spoons eating gelato, the parents may just relax with a cup of Morelli's Cappuccino by the window.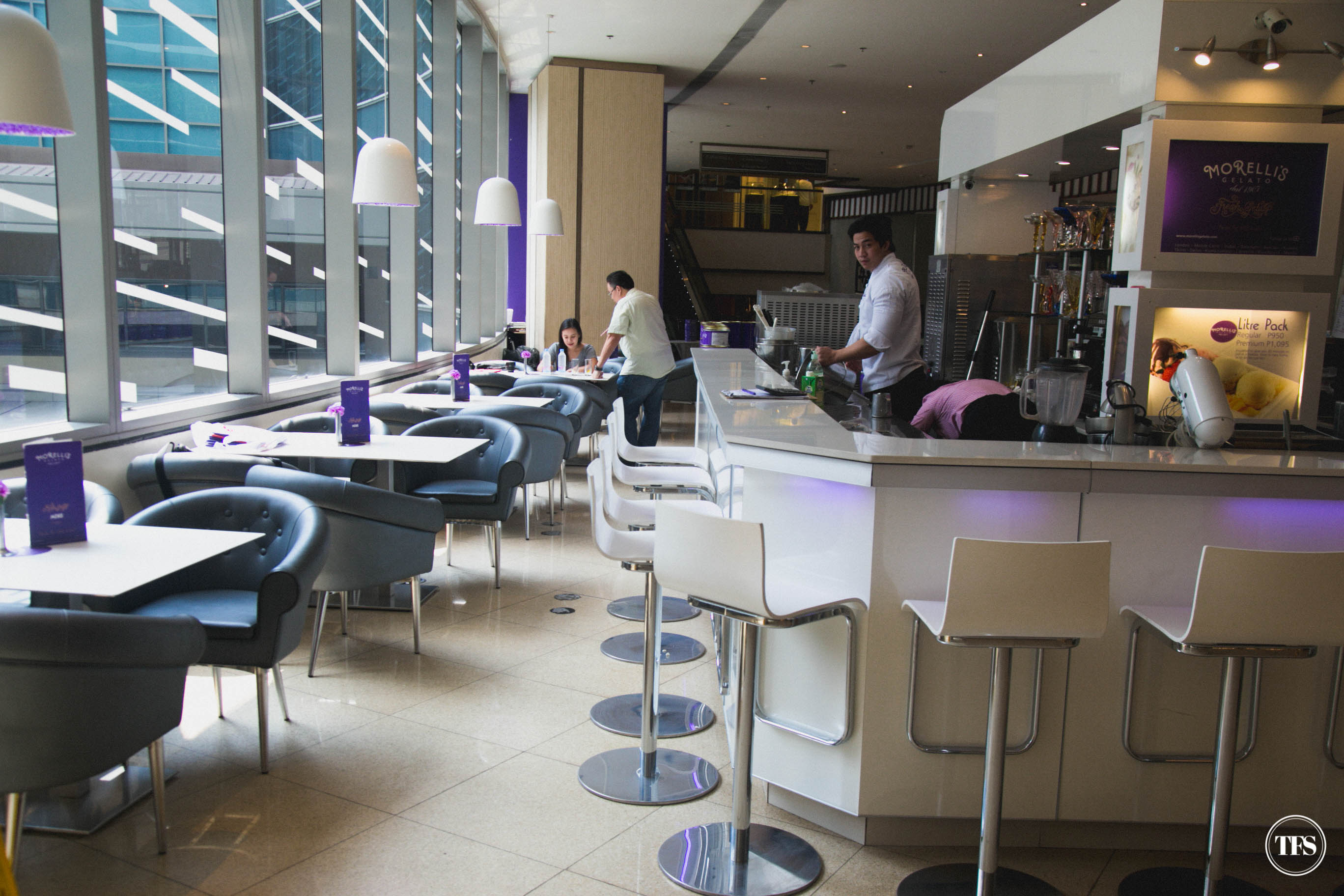 What do you think of Morelli's Gelato?
Share with me your thoughts!
Stay updated and Subscribe to The Food Scout for Free!
Pray, Eat and Love.
Cheers,
The Food Scout
---
Location: 3F East Wing, Shangri-La Plaza, Mandaluyong City, Metro Manila, Philippines
Operating Hours: 11:00AM-10:00PM
Contact: (+632) 654-4062
Facebook: https://www.facebook.com/MorellisGelatoPhilippines
Budget: PHP150++
Rate
Food            9/10
Ambiance  8/10
Service        8/10
Cost             8/10
Overall       8.25/10