What happens when fusion-loving minds combine sushi and burrito? Not all fusion-inspired dishes work out. Sometimes, the creative dishes we have in mind sounds genius but in reality, people don't really dig it. Nori made it work. Sushi Burrito in different flavors, the specialty of Kapitolyo's hidden gem Nori, is enough to convince you to find a parking along the street and enter the tight 2-storey restaurant.
I visited with O a few months before our November wedding. Obviously, this is a very late blogpost that has been hanging untouched and unseen in my pending folder for a while. Sorrehh. You know wedding was a priority. Haha! Anyway…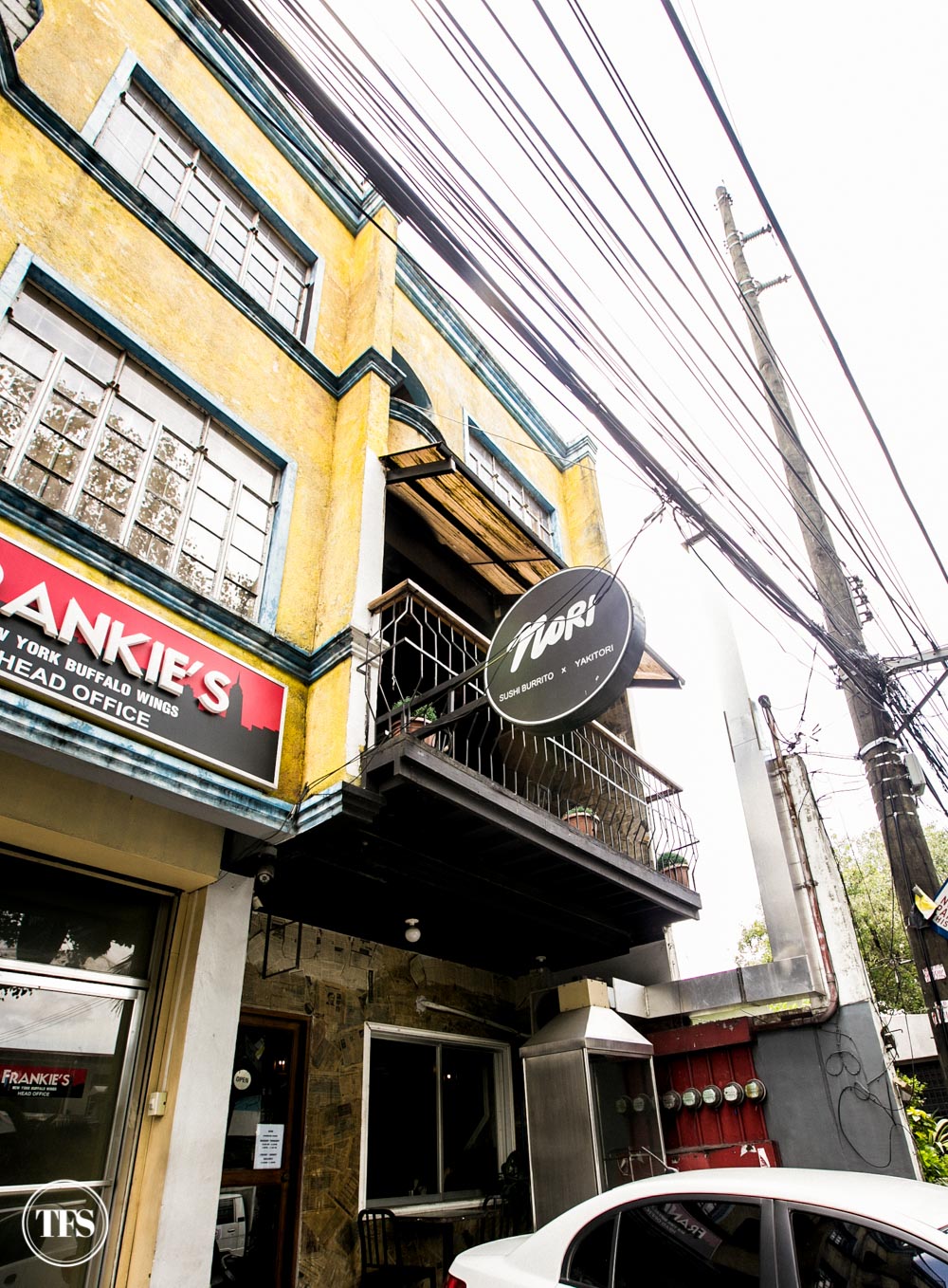 The parking space was a problem, like in any other Kapitolyo restaurant without their own lot. We managed to find nearby during lunch time and walked a few meters to the restaurant.
The Food: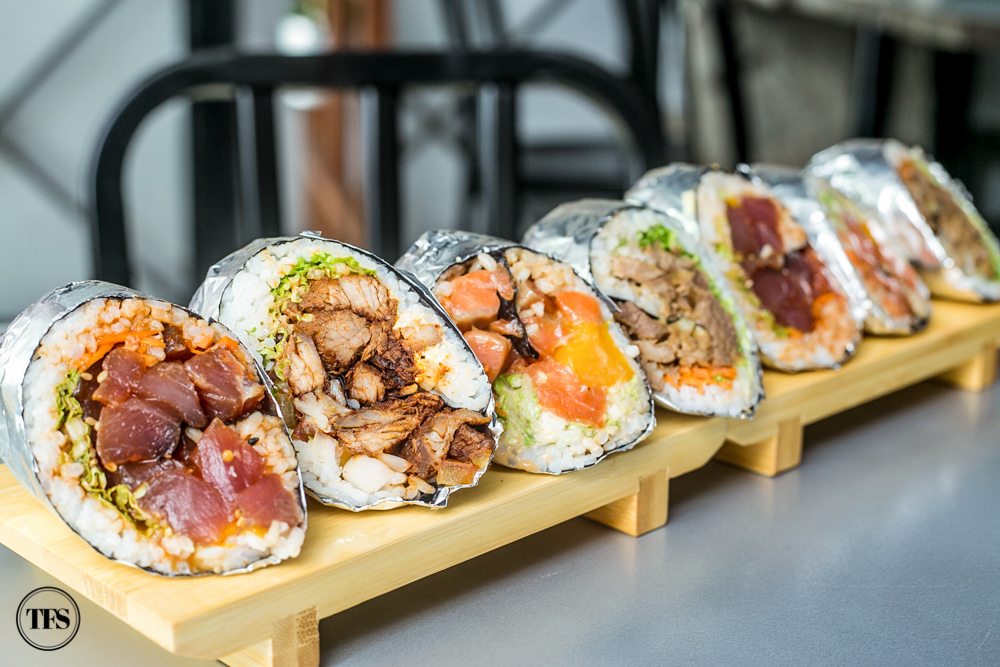 At that lunch, we were also joined by Alexis of ForkSpoonManila. So don't think O and I drowned ourselves with all these food. Although I think that's manageable for us. Haha! Not kidding at all.
Now this is what they call Sushi Burrito, inspired by Mexican-Japanese fusion. An order comes with 2 special choices: kimchi aioli, wasabi tartar, roasted sesame, japanese mayo, teriyaki and eel sauce.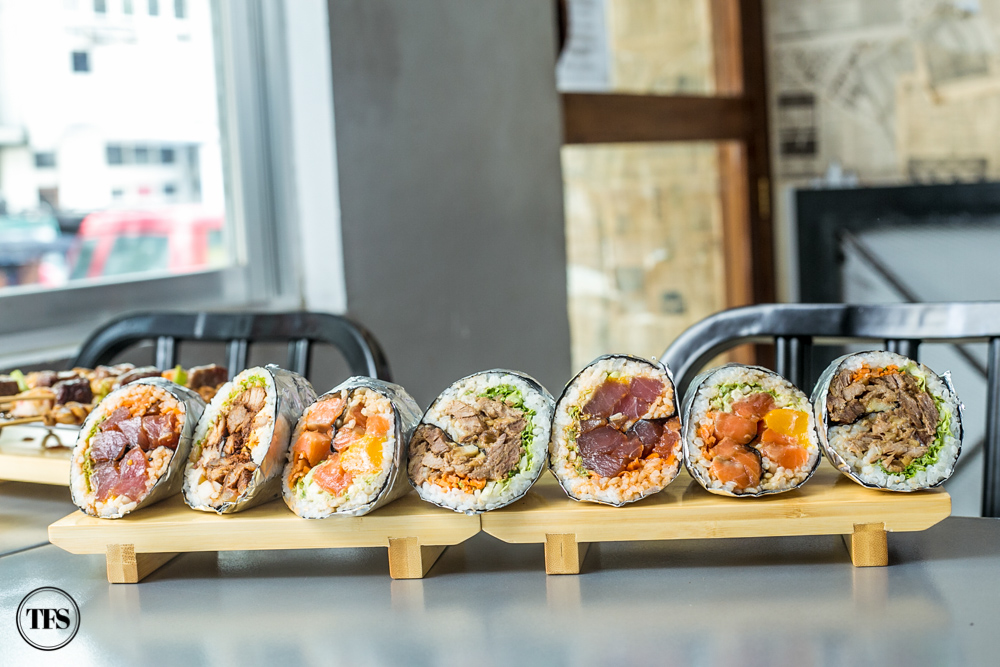 If you know me well, you'd know what I'd pick first from the bench of sushi burritos. Hint: It's orange and juicy.
Here it is! Drop whatever you're holding, the king is here! Miso Glazed Salmon SushiBurrito wins the game, beating every flavor on the table. The juiciness of the salmon bursts in every bite as it jives perfectly with its miso glaze, mango and veggies.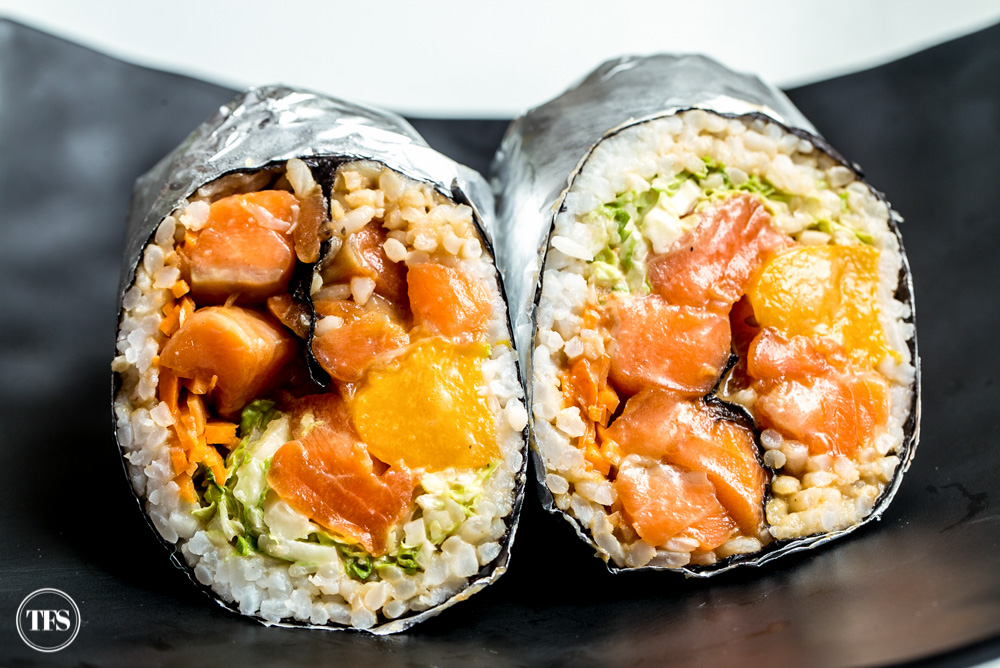 You aren't being robbed here. The proportion of the filling and rice are not even because there are more salmon as seen from our naked eyes.
My thoughts about this Poke Tuna is as close as the first one I tried, fantastic taste! Let me be the one to tell you your hands will be busy holding this Poke Tuna Sushi Burrito.
Osaka Beef with Cheese & Truffle Rice is another play with a variety of flavors from different parts of the world. You go Japanese, Mexican and now French. Haha!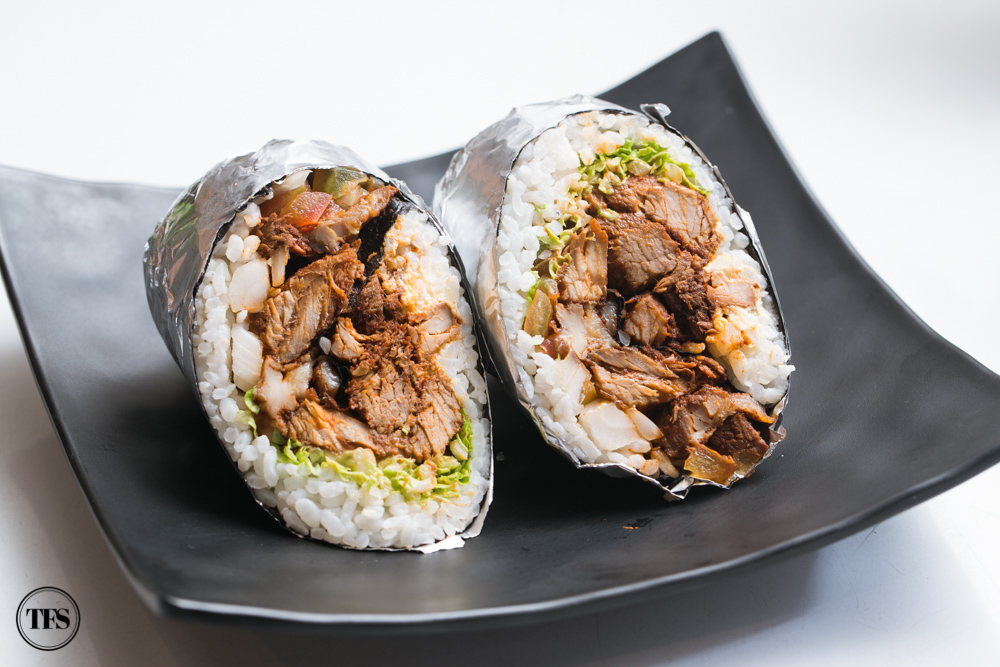 Assorted Yakitori Sticks also dominate the menu. Best paired with a bottle of beer and the night stays longer than planned.
Served in a bowl, Bukake Udon is their version of cold soba noodles with kani, bonito flakes, spices and dipping sauce to prove it's not boring to eat soba.
Then, there goes the rice toppings for those who are still conventional and don't want to give Sushi Burrito a try. JK. I'd get this Hibachi Pork Tapa Donburi don't worry.
Hey, they got my attention from the word Kitayama followed by Wagyu. For the price, I'm not going to ignore this Kitayama Wagyu Patties.
In general, you are getting your money's worth from every dish you order at Nori. The Sushi Burritos top my list of what to order in this small space.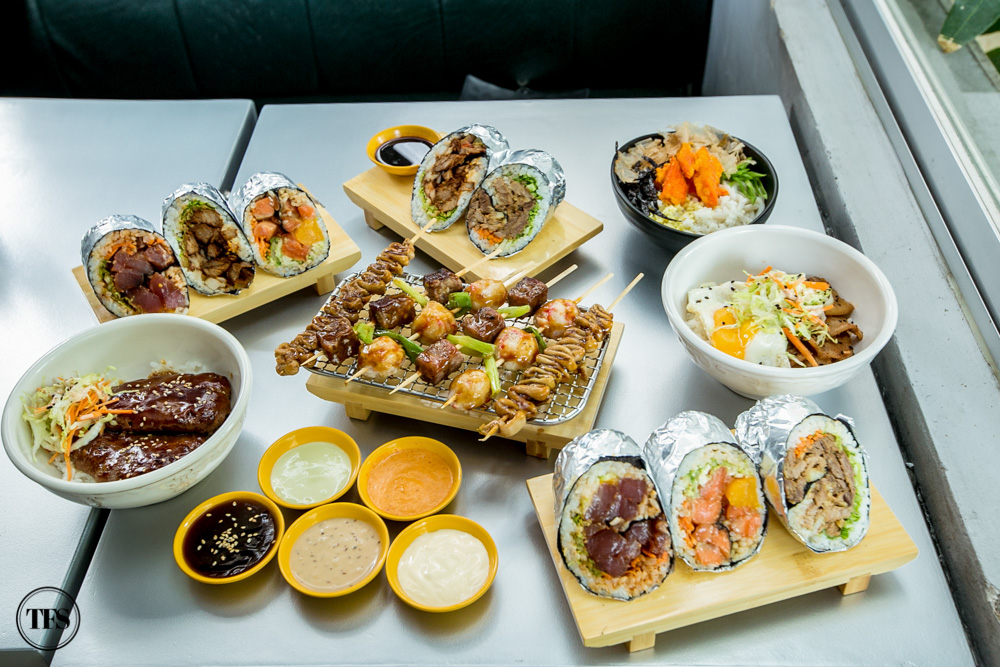 The Ambiance: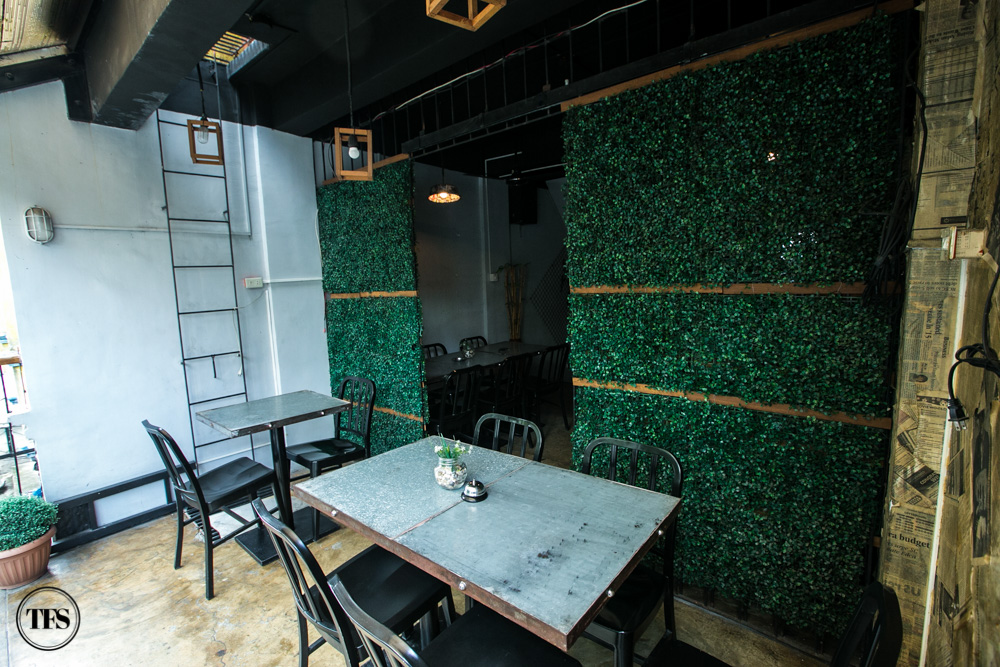 Nori may be a small 2-storey space in Kapitolyo yet big servings. However, big groups may not be accommodated in the seriously small space. You might need to call and reserve a table just to be sure.
The 2nd floor has an outdoor area for smokers and those who prefer the outside view of uhm, the street. Haha! Also, the restaurant took effort in covering their walls and other areas with greens and old newspapers.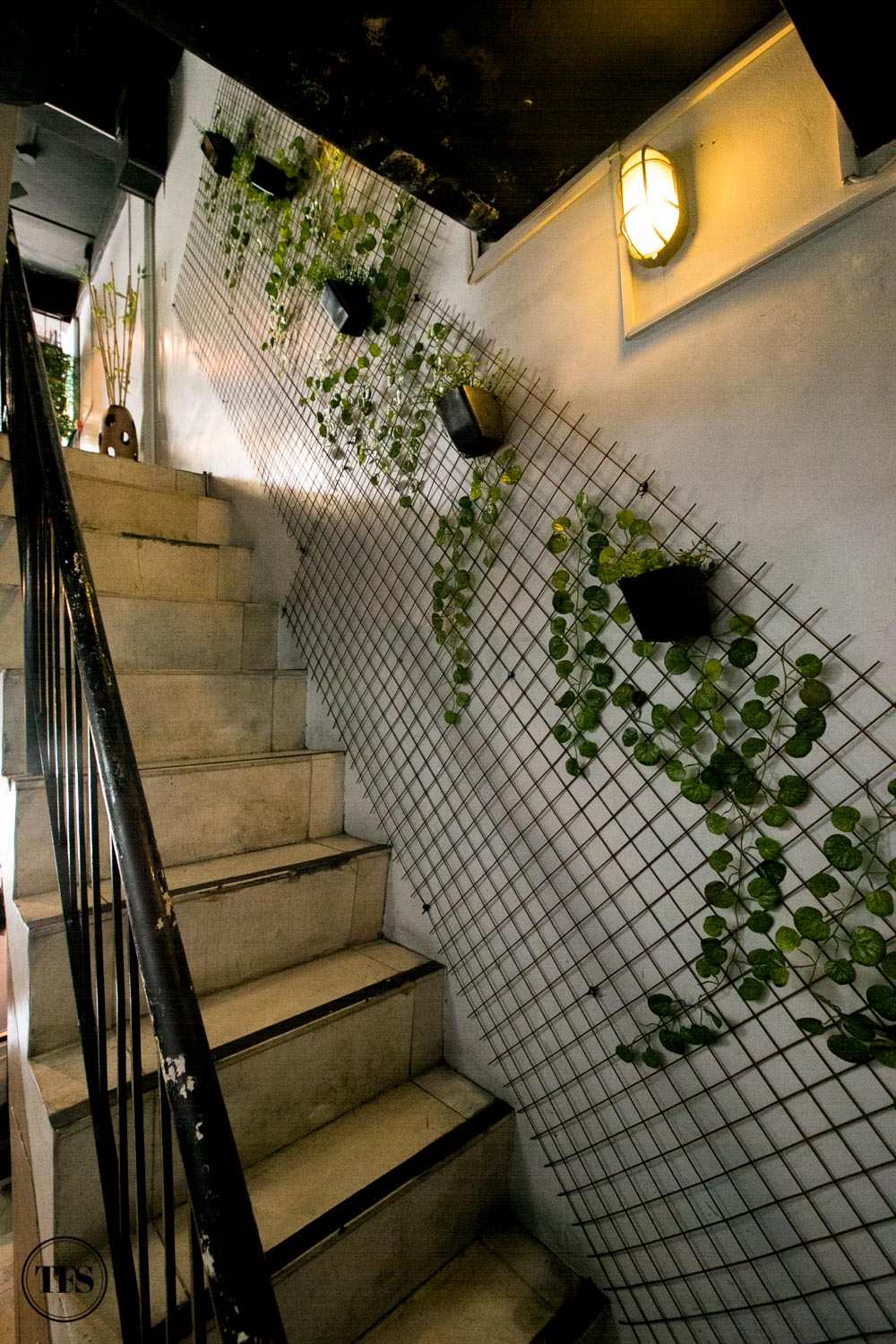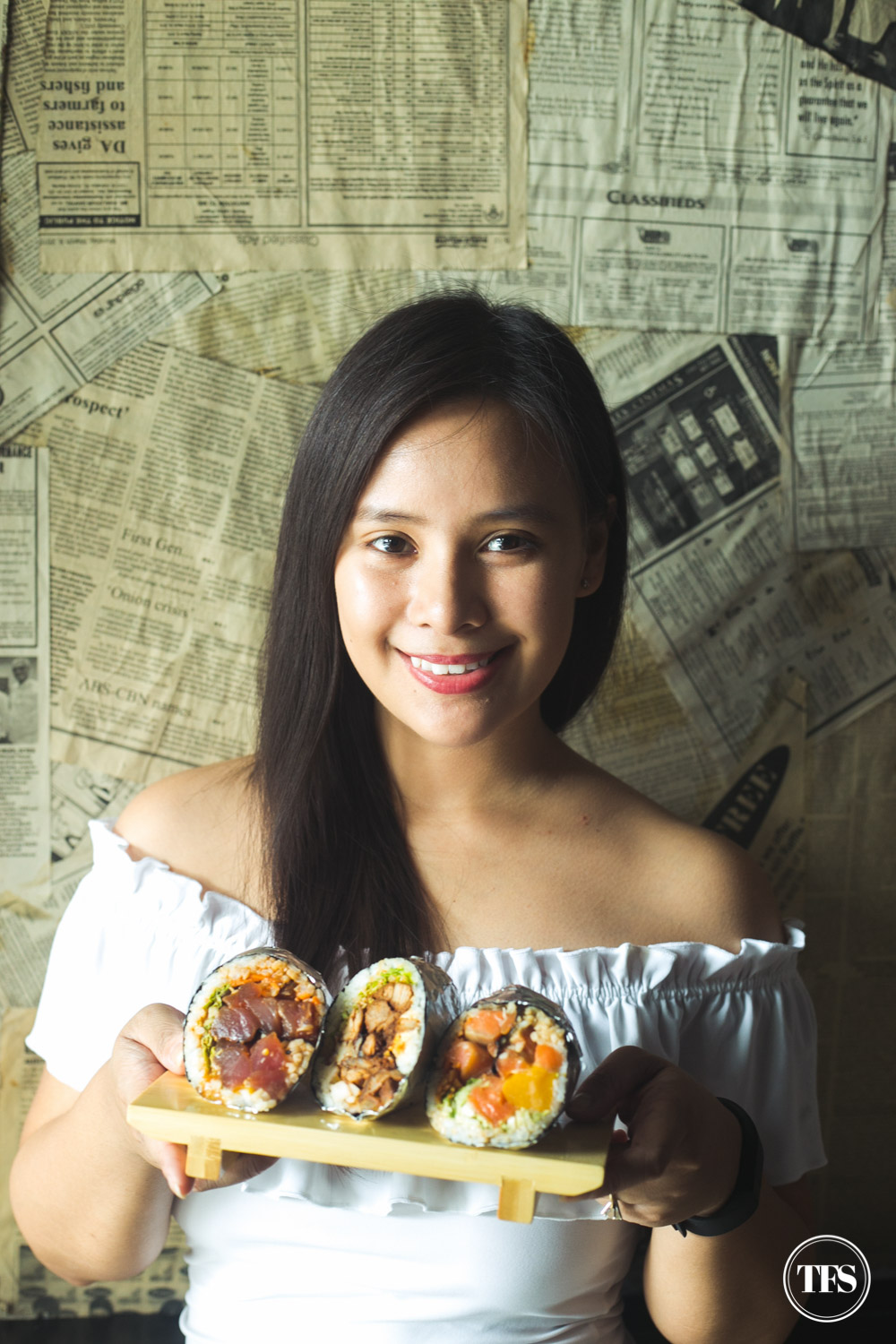 What do you think of Nori in Kapitolyo?
Share with me your thoughts! 🙂
Stay updated and Subscribe to The Food Scout for Free!
Pray, Eat and Love.
Cheers,
The Food Scout 
---
Location: #1 First Street Kapitolyo, Pasig City, Metro Manila, Philippines
Operating Hours: 11:00AM-3:00PM / 6:00PM-12:00MN
Contact: (+63 923) 533-4488 / (+63 927) 451-8727
Facebook: https://www.facebook.com/norikapitolyo/
Budget: PHP250++
Rate
Food            9/10
Ambiance  7/10
Service        7/10
Cost             9/10
Overall       8/10