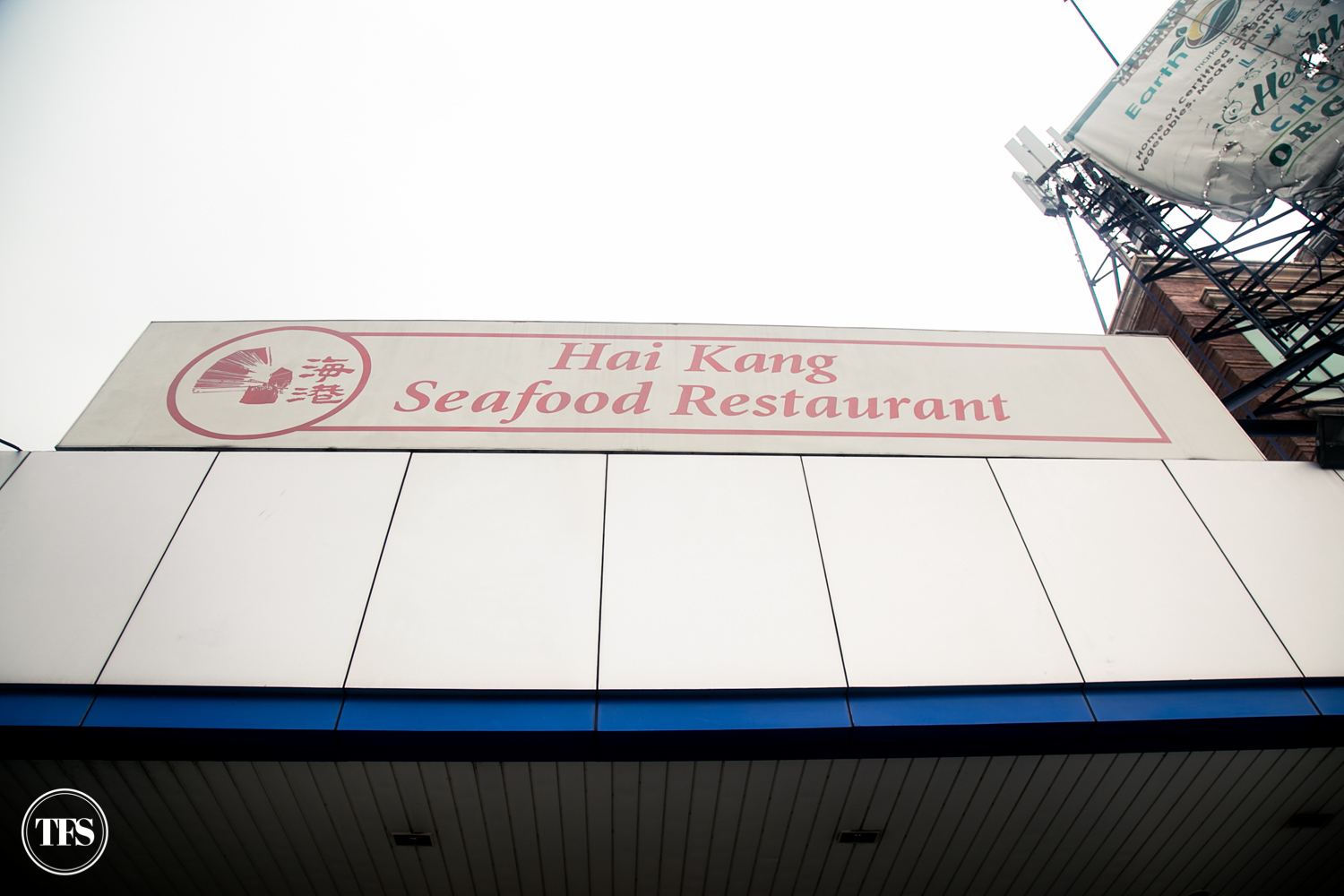 When passing by the street of Wilson San Juan, lunch time and dinner time, you won't miss out seeing Hai Kang Seafood Restaurant. Not for its bright sign nor its store structure, Hai Kang is very noticeable for its always jam-packed parking space fronting the store. Even the side streets of Wilson are frequently occupied, especially on weekends, all because of Hai Kang.
It isn't my first time to visit Hai Kang when I received an invitation to dine with my KTG friends. But I haven't eaten in this restaurant for a long time. All I remember about Hai Kang is, the creamy pumpkin soup and their crunchy sweet & sour pork.
There's more to what I know about Hai Kang. My last visit to this famous San Juan Chinese restaurant proved there are more dishes I missed out trying.
The Food:
I already love Chinese food even before dating O. But I only began to appreciate the cuisine more when O and I started hanging out more with his family, who are real enthusiasts of their very own cuisine. Because of him, I learned more of the qualities of what I eat. As I dine at Hai Kang without him, I kind of imagine what he was going to comment in every dish I tried.
Starting from this appetizer, Soy Chicken that is roasted for a juicy texture. A 'no fail' attraction of the table especially when everyone comes in hungry for lunch.
The salad came in, Shredded Chicken and Mango Cold Cuts, which is a tandem of both fruity and savory, resulting into a refreshing appetizer. Kids would even give in to the crunch of crispy wontons on top while adults will enjoy the slices of century egg mixed with the salad.
I was pumped up for this soup! Seafood Pumpkin Soup, thick and rich, is that tasty soup you'd want to order first if you haven't tried any soup from Hai Kang. Soup isn't my first choice of dish whenever I'm in a restaurant. Though this soup changes that. I'd want this one more time!
This is not your everyday dish. For serious diners in a Chinese restaurant, this Braised Abalone with Black Mushrooms is the real deal! Juicy and plump and without a doubt full of flavors. Chinese New Year dish perhaps?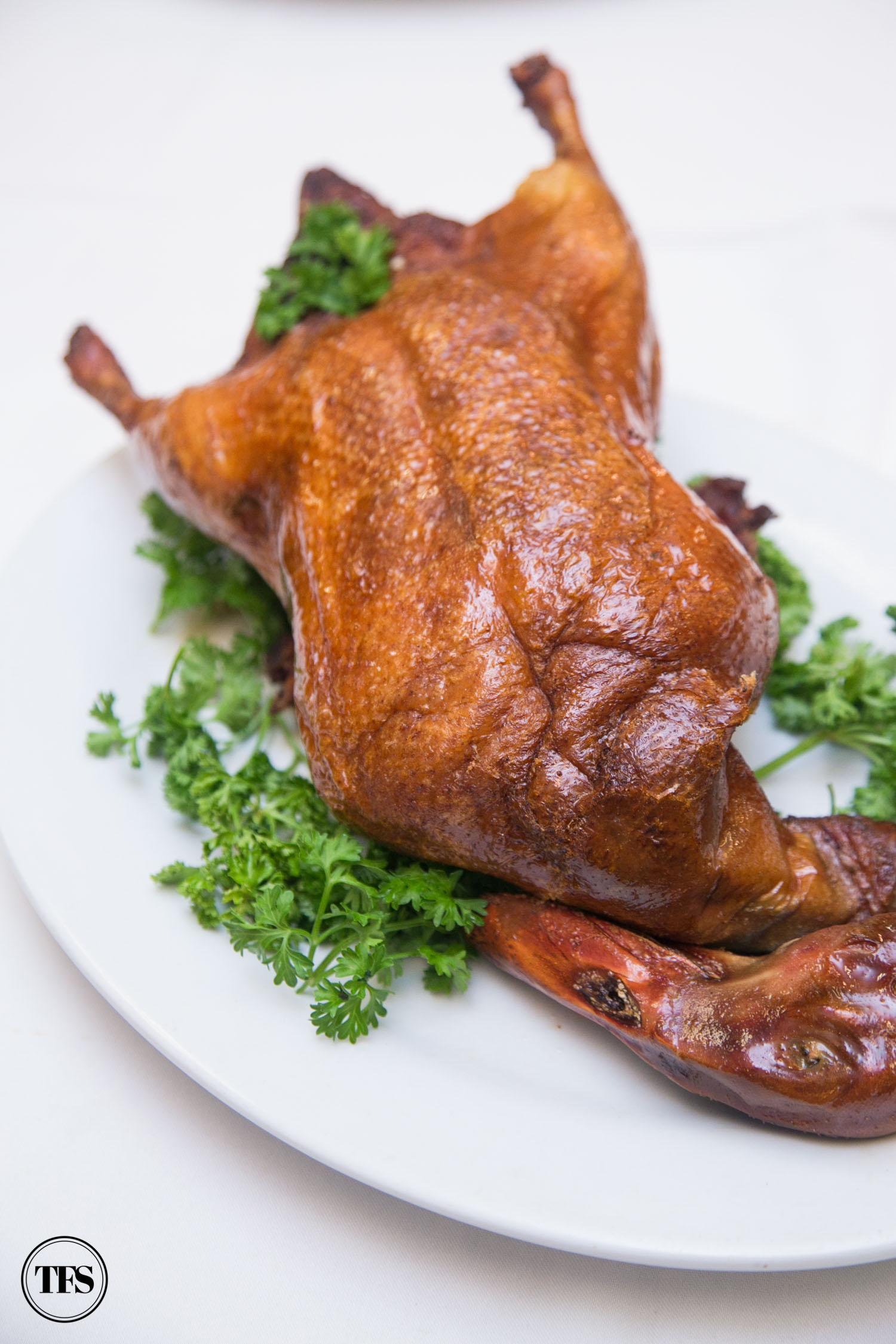 In every family gathering at a Chinese restaurant, I would always keep my eye wide open if there's any Peking duck to be served. Luckily during this lunch, what I was wishing to arrive came in, the entrance of the mighty Peking Duck! Woohooo!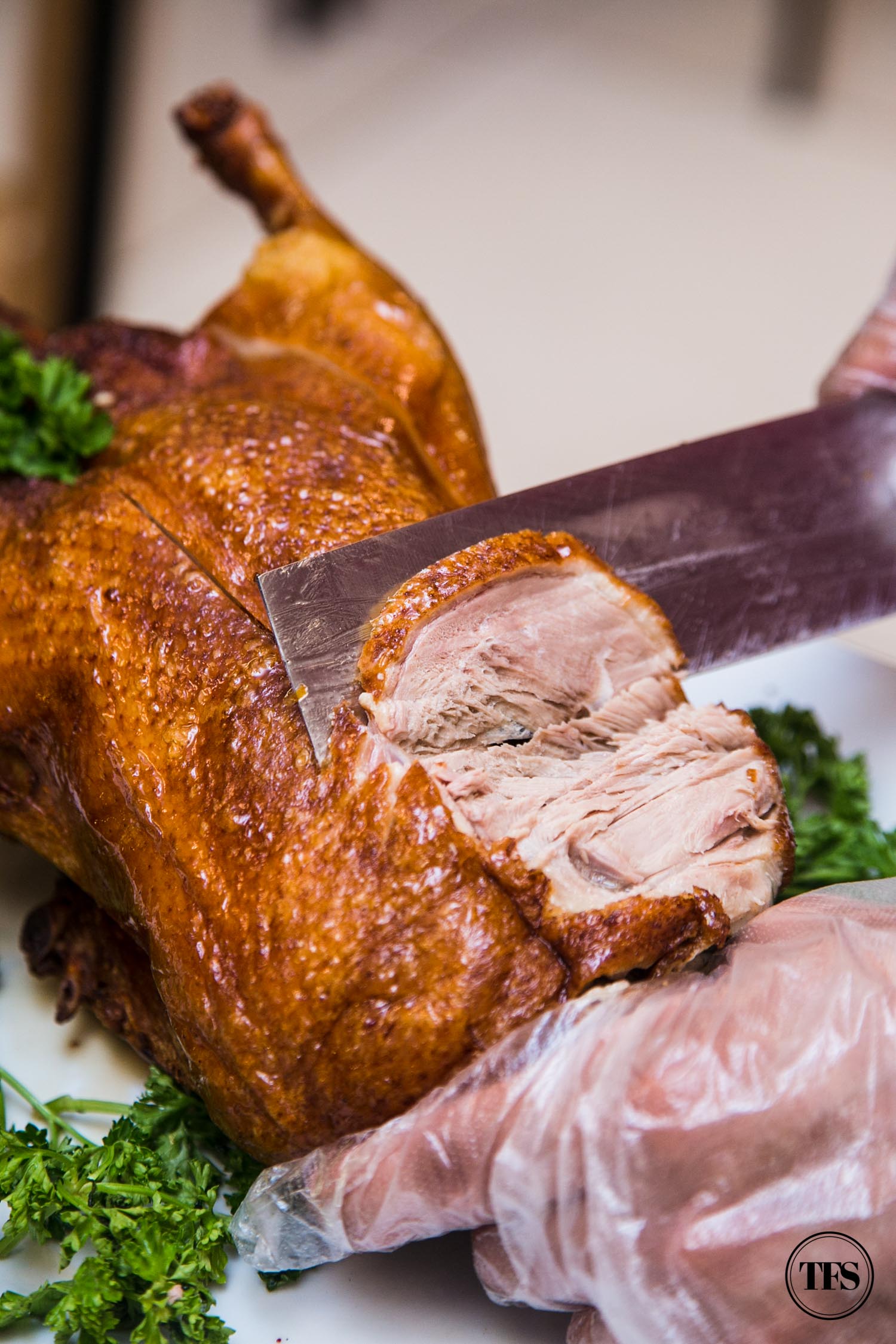 I watched the server as he carefully sliced the meat, one by one, inch by inch. I was drooling deep inside and discreetly looking for the hoisin sauce. Where is it?, I said to myself. Until I remembered, I wasn't still finished taking a photo of the duck.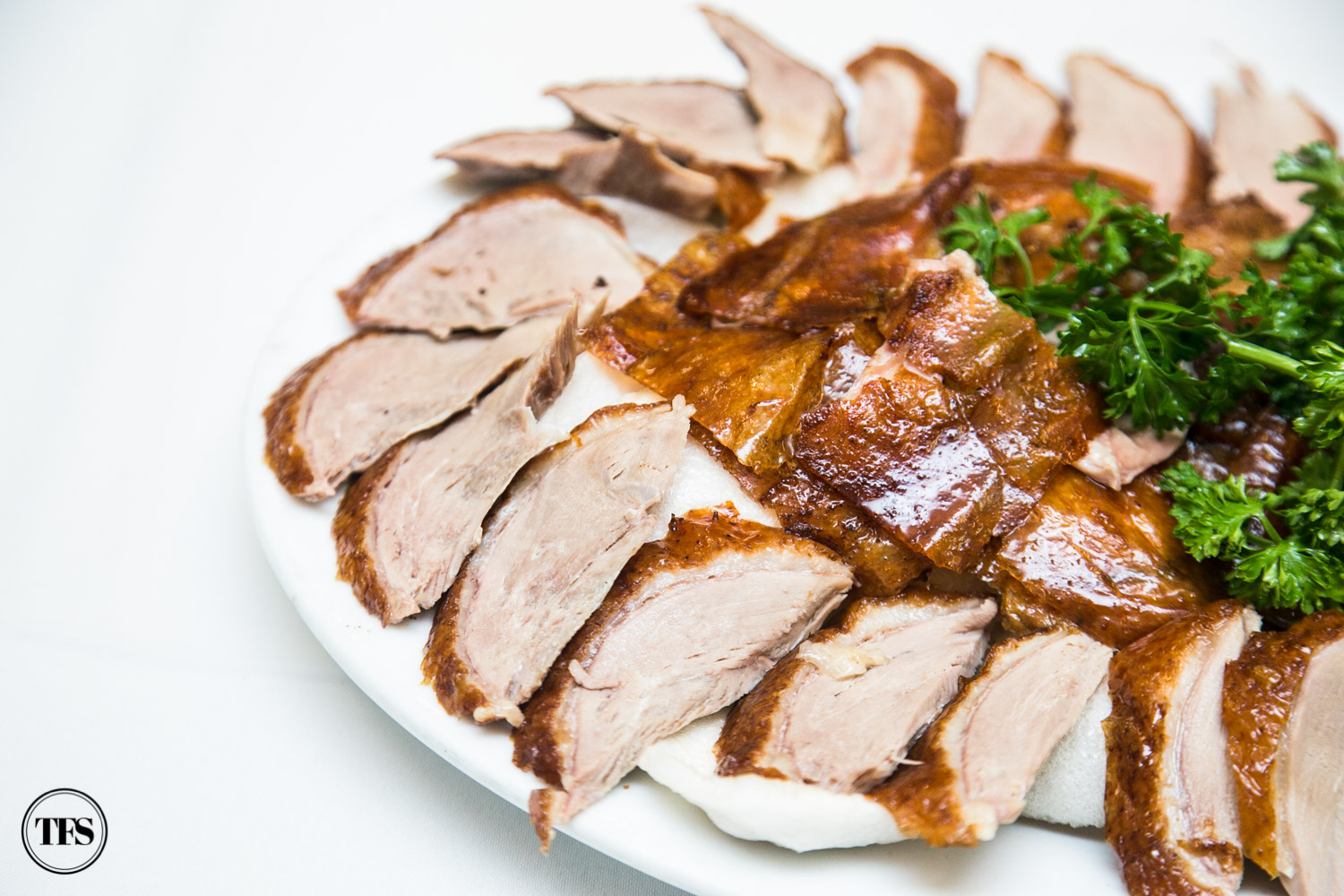 A piece of that meat and a piece of that crispy skin, put in a soft steamed mantou bread, then bite. Now that's one fantastic way to enjoy your Peking Duck!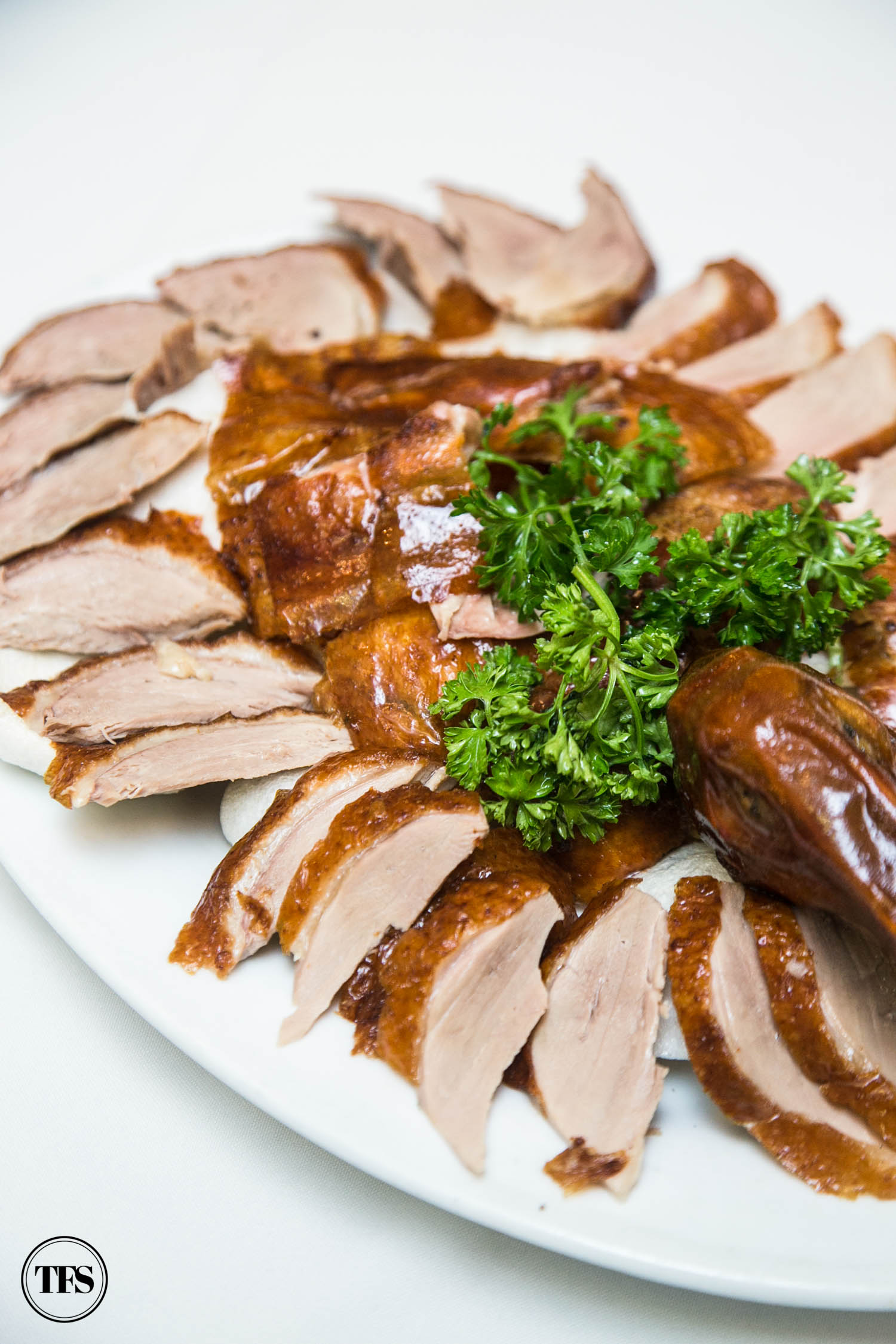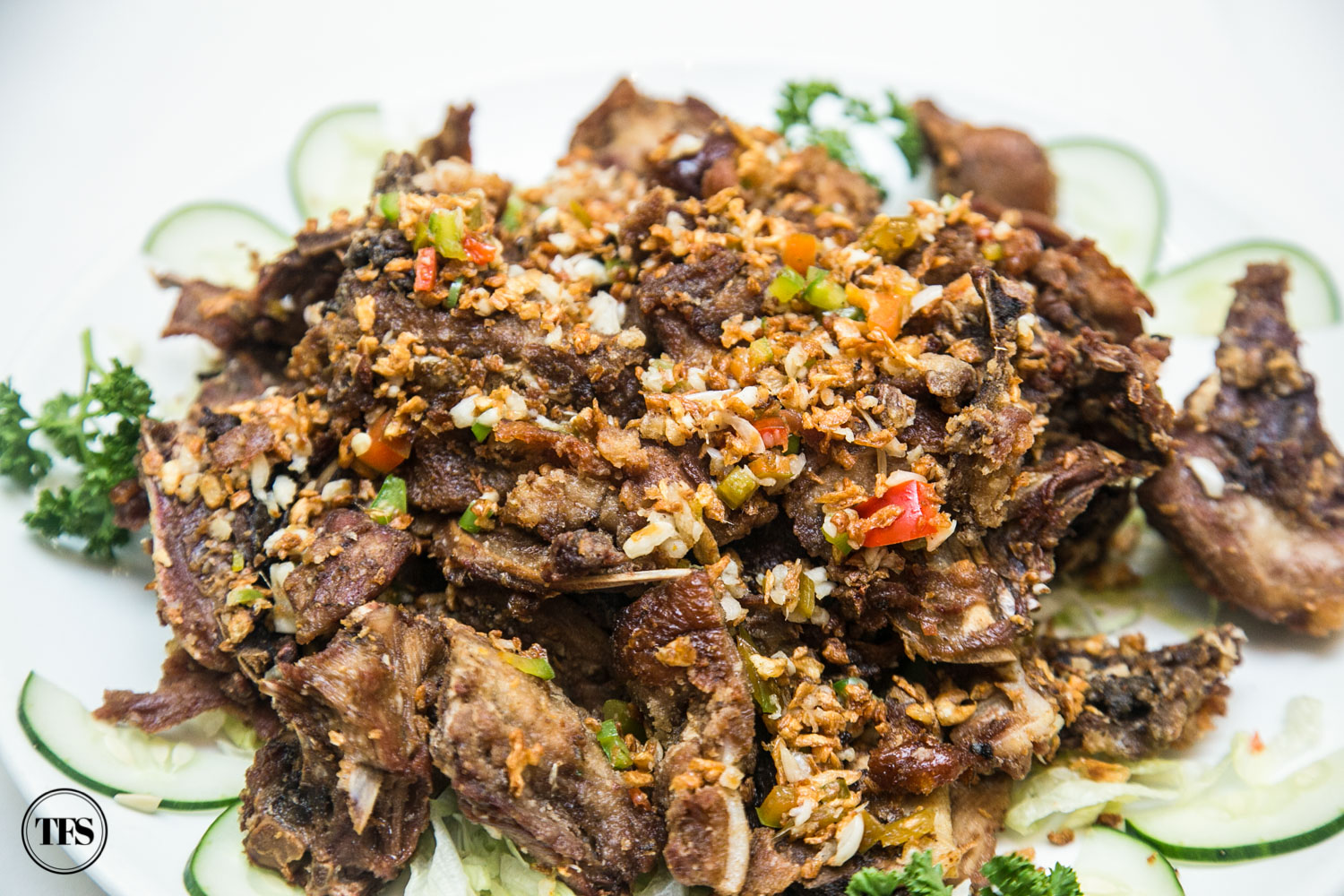 Peking Duck is normally cooked in two ways. You've seen the first way. The second way, you can either have it prepared as a soup, minced in lettuce or cooked something like this fried duck with garlic and spices.
Steamed Scallop in Soy Sauce is an 'easy to please any palate' kind of dish, especially for seafood lovers. The flavors are not much of a surprise anymore for its light soy and freshness from the scallops.
Hai Kang shouts loud for their thin and crunchy Sweet and Sour Pork. A dish for all ages, this is a sure hit to any family gathering. You can never go wrong with a plate of Sweet and Sour Pork.
Get your shrooms right! Braise Sea Cucumber with Mushrooms may be a delight to your folks. To us millennials, I'm sure your educated palate will be thrilled by its soft, chewy and slimy texture as well.
The traditional Steamed Grouper with Soy Sauce is marked as another favorite in Chinese restaurants. I'd ask O to get me a portion of the fish and a spoon of its soy sauce when this is served during family dinners. You know it is served fresh from the taste of it. Plus, you can just watch how they catch the fish from the giant aquarium displayed in the restaurant.
A new discovery from the menu, Laksa Prawns with Fried Mantou. A dish that is quite strange from the traditional Chinese dishes, this captured more of my palate. It has that thick laksa sauce lavishly covering the juicy prawns. The spices linger from its smell to the roots of my tongue. I call dibs to this! The next time the wind takes me to Hai Kang, I'll be booking for my Laksa Prawns, even without the mantou. Haha!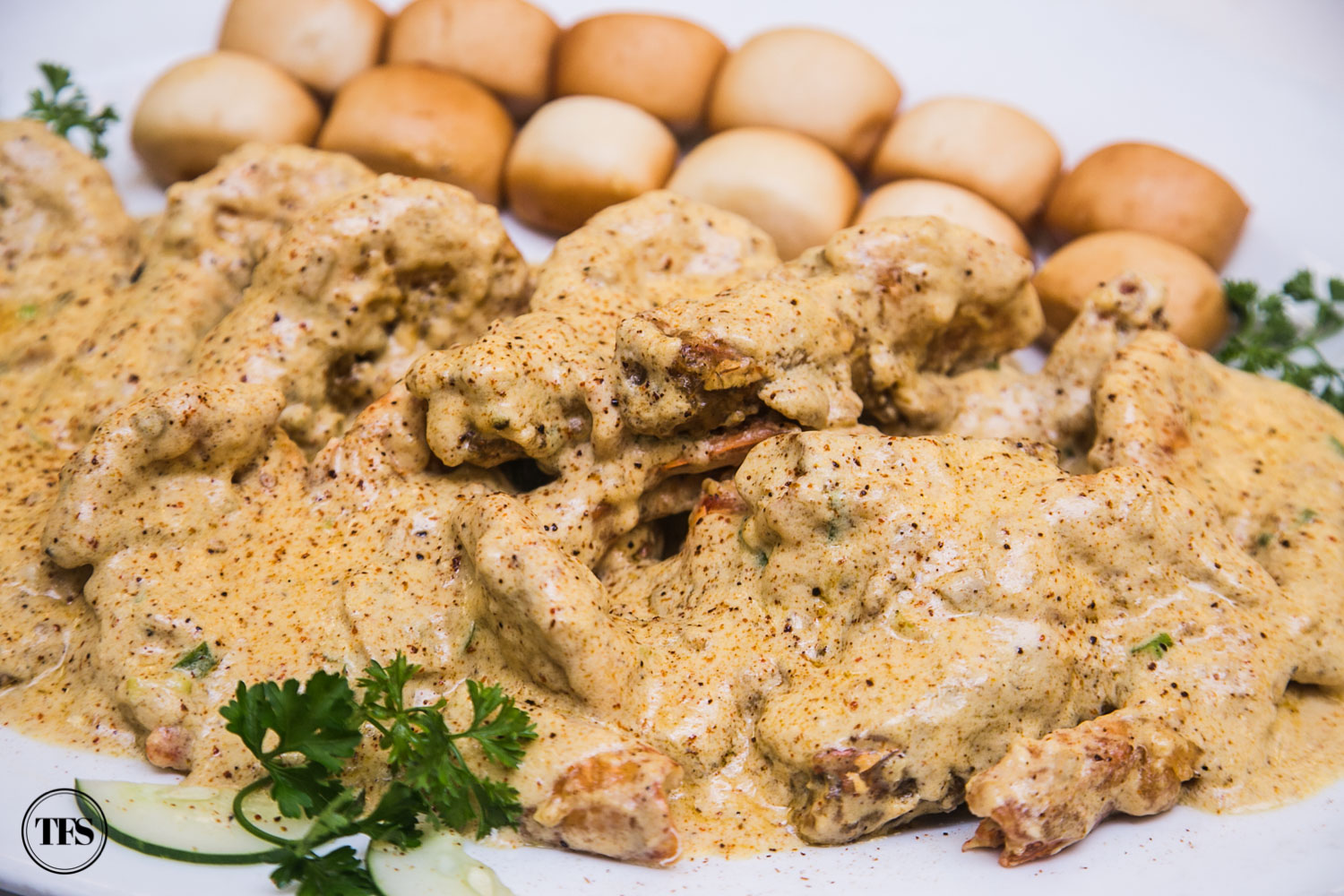 Everything to love about this Fried Crab with Salted Egg! My belly is singing out loud, rejoicing for every salted egg injected dish.
Pinoys cannot forget eating savory dishes rice with dish. The Chinese may not include rice but the pinoys, it's a different story. Yang Chow Fried Rice is your go-to rice, already complete and jam-packed with shrimps, ham, egg, peas and veggies.
Of course, Mango Sago! Overloaded with mango cubes, sago and mango flavored soup and ice. This Hong Kong invention is definitely a Filipino-Chinese favorite.
The Ambiance: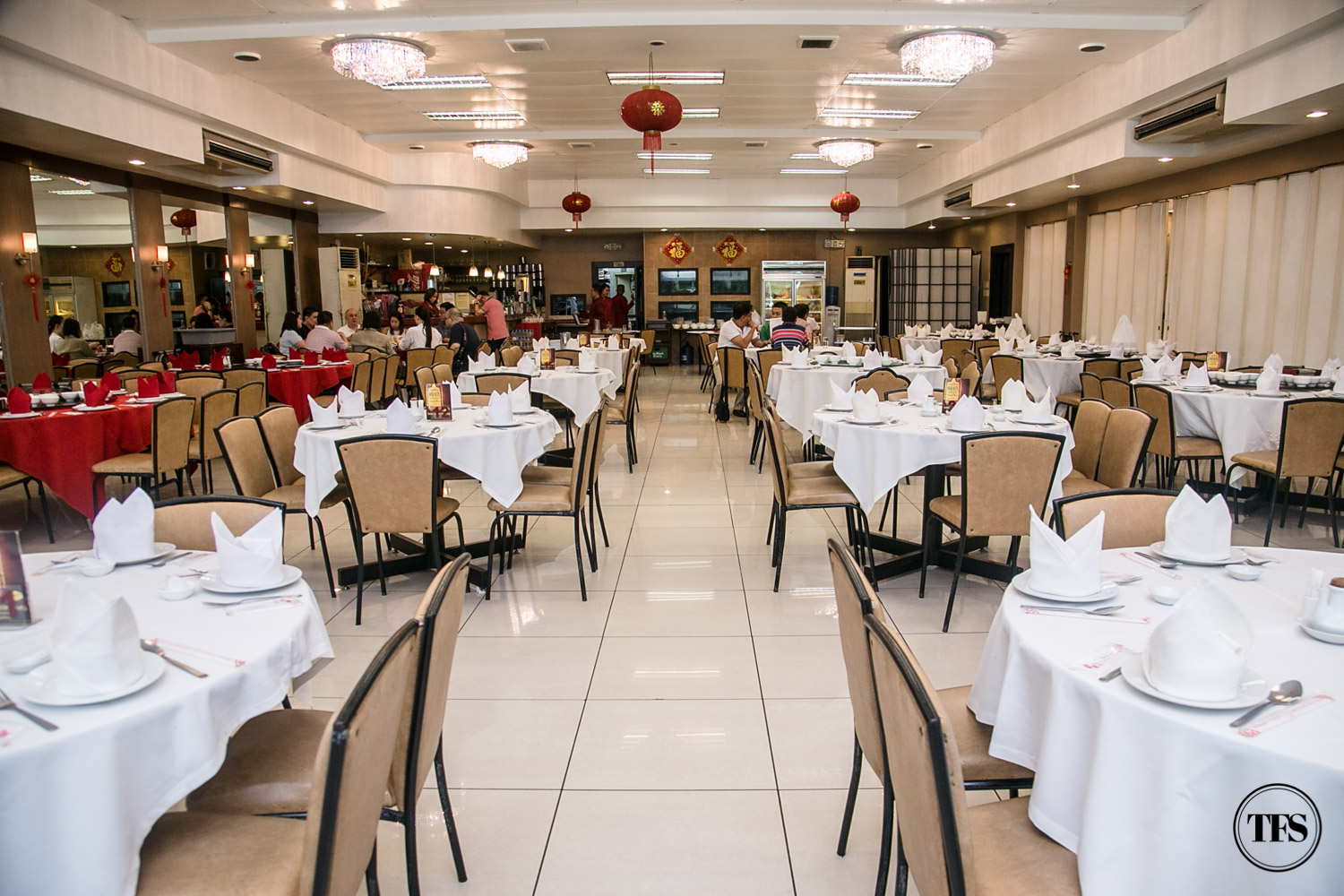 If you visit restaurants in Binondo, you'll find the interiors similar without too much modern designs, only Chinese lanterns and displays for luck. Hai Kang has private rooms for small to medium-sized functions like birthday celebrations. If you wish to rent the whole venue for an event, I believe you may do that. The reservation for this place would be quite a challenge though. For walk-ins, be early to get a table. As I told you earlier, Hai Kang is known for occupying Wilson's streets with their customers' cars. My parents always miss their chance to dine in just because the restaurant and parking is full.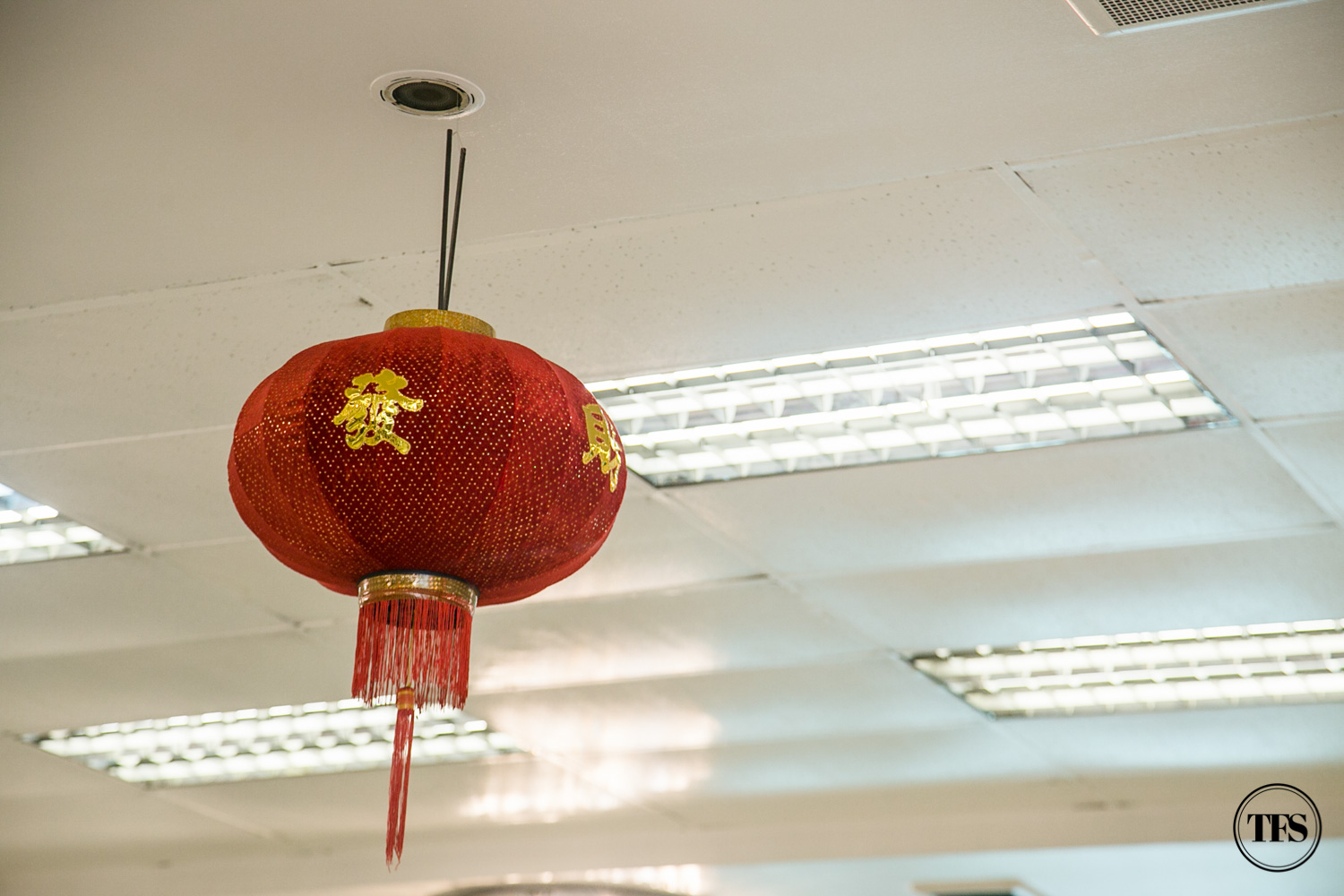 What do you think of Hai Kang Seafood Restaurant?
Share with me your thoughts!
Stay updated and Subscribe to The Food Scout for Free!
Pray, Eat and Love.
Cheers,
The Food Scout
---
Location: 27 Wilson St. Greenhills, San Juan, Metro Manila, Philippines
Operating Hours: 11:00AM-2:30PM / 6:00-10:00PM
Contact: (+632) 570-6325 / (+632) 570-6177
Budget: PHP800++
Rate
Food            9/10
Ambiance  7/10
Service        8/10
Cost             8/10
Overall       8/10