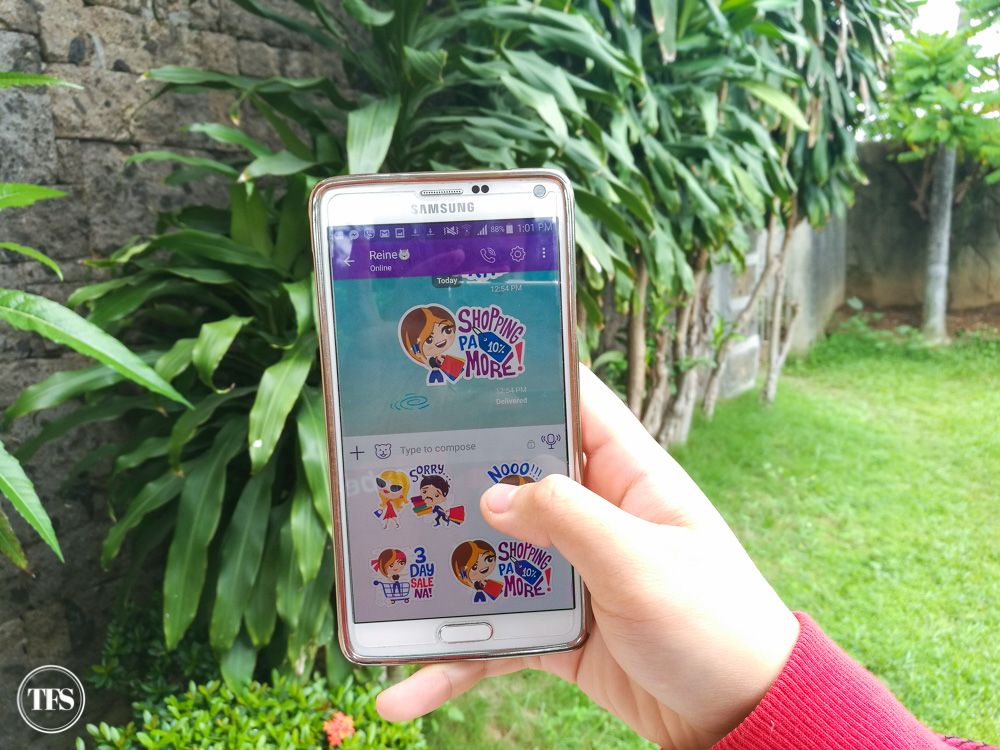 I used to have a collection of sticker albums when I was a child. Wherever we go to, and I see stickers in the mall, I ask my mom to buy it for me. I don't remember mom saying no to those requests since she's actually the one who introduced me to stickers. Haha!
Anyway. I'm still fond of using stickers up to this age. When I Viber chat with my besties and even my boyfie a.k.a. my soon-to-be-hubby, I joke around, message them and greet them with stickers. It's just so fun to use it!!! So each time a new FREE Viber sticker pack comes up, I download it right away. One of my new favorites could be your next favorite too – the SM Viber Sticker Pack!
Girls, you're going to love using it!  Here's a sneak-peek of my Viber chat with one of my bridesmaids as we both enjoy using the SM Viber Sticker Pack. 
Currently, we can't stop using the new SM Viber Sticker Pack. The stickers give us new and cute ways to say what we think and feel towards our squad and loved ones. It's so girly that understands how us girls usually express ourselves online. Vibrant, energetic, feminine and fun stickers to use!  And you have to admit it, they are so cute! Every Filipina can relate to the stickers – "Let's go shopping!", "YAAAS!", "Mall tayo!", and so much more!

Why download SM Viber Sticker Pack?
If you still haven't downloaded the stickers, this is the right time. When you download the SM Viber Sticker Pack, you get to follow SM Supermalls via the Viber Public Chat. This means, you get first dibs as a mall-insider along with the cool SM Squad and be the first to hear about new and exciting updates about our favorite 3-Day Sales, events, shopping promo and discounts, new products released, newly opened restaurants (my personal favorite news) and more! Stalking squad conversations could be addicting and it feels like you want to rush to SM Malls after scrolling through their Viber chats. Haha! As a bonus, you could also get shirts from the new SM x Viber Tree Collection when you follow SM Supermalls on Viber Public Chat.
There's more! The sticker pack is bundled with an awesome 10% discount promotion when you actually shop inside The SM Store. As simple as this, show you downloaded SM Viber Sticker Pack to the cashier and get 10% off! You may avail the cash discount on regular items with just a minimum of P1,500 spent.
You can start shopping now because the promo is ongoing in all SM Stores nationwide until October 15, 2016 only!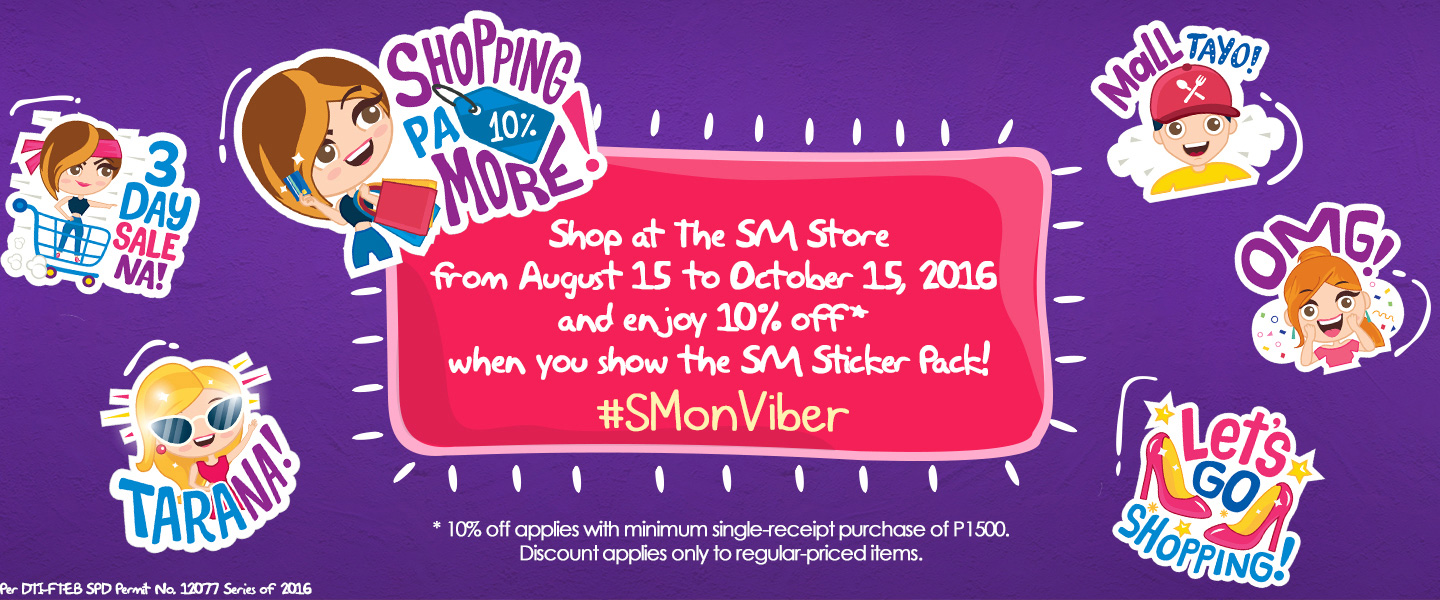 What do you think of the newest SM Sticker Pack on Viber?
Share with me your thoughts!
Stay updated and Subscribe to The Food Scout for Free!
Pray, Eat and Love.
Cheers,
The Food Scout