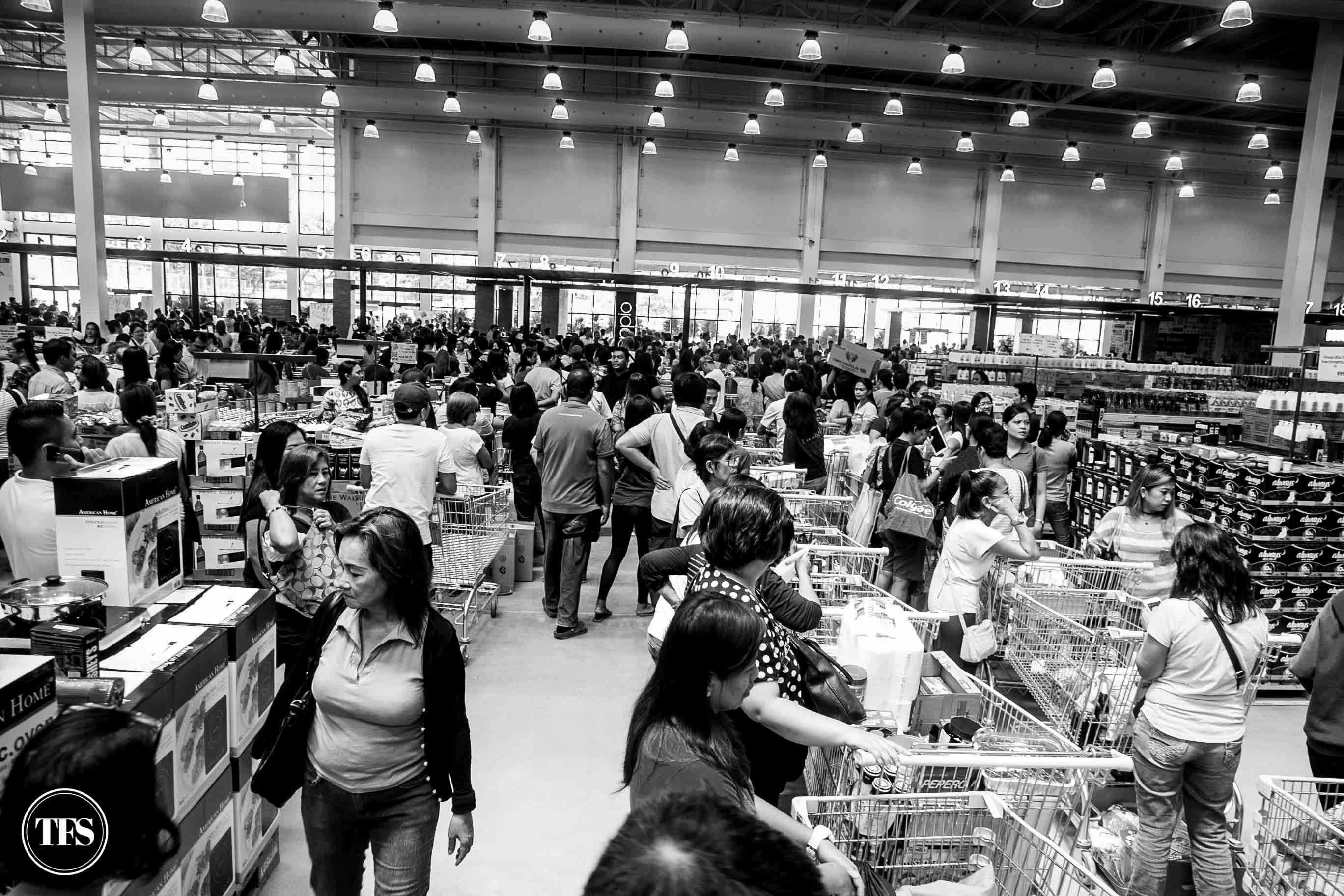 These guys welcomed us to the new Landers Otis! Will you look at that crowd. There's no crazy sale happening at the newest Landers branch, ok? It's just the people of Manila excited for the superstore opening at their side of the town! To our surprise, as early as 8 in the morning, a bunch of people were lining up outside, waiting for the doors to open. Literally, GRAND OPENING!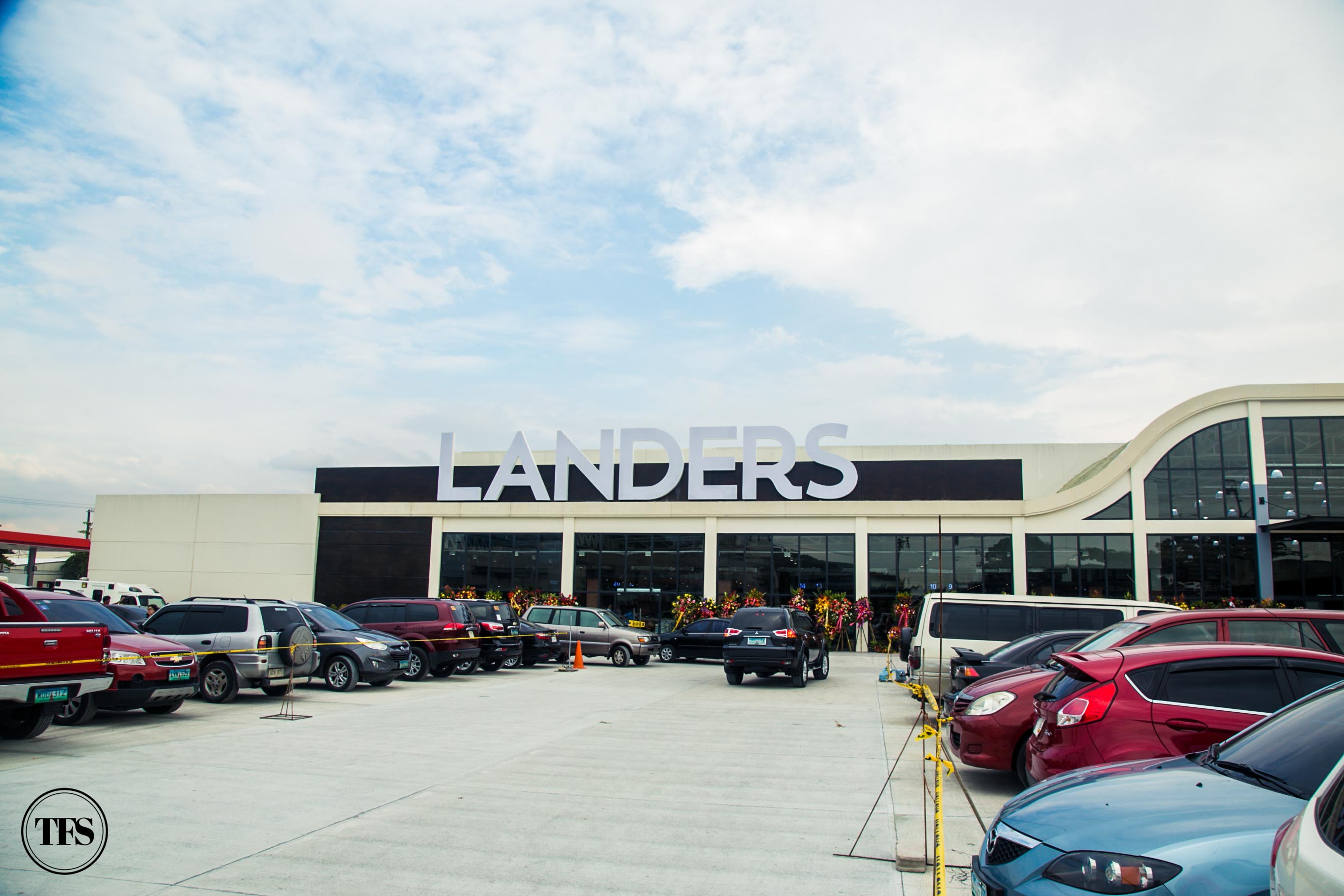 Last Thursday, October 6, 2016, O and I wanted to check-out the Landers branch closest to our home. Wait, I mean our future home. Haha! Only 20-30 minutes away from San Juan, on a weekday, we arrived Landers Otis smoothly.
Luckily, as soon as our car entered the vicinity, one parked car left, which gave us the slot we needed. We didn't have time to be picky anymore. Besides, the parking lot was already full. Some cars were even parked at the side and back of Landers Otis.
While walking under the scorching heat of the sun to the entrance, I noticed long queues outside the building. I wondered what the line was for. Only to find out, people were lining up for their own big carts. I haven't seen any kiddie or medium-sized carts at Landers. So I assume, those were big carts.
Anyway. Fast forward to the minute we held our own cart, it was the start of me and O roaming around the supposed to be spacious Landers but turned into like the highways of EDSA because of so much people inside. Haha! No complaints at all. We still enjoyed shopping for goodies and things we needed. Here, let me show you what we saw inside Landers Otis.
What you'll see inside Landers Otis: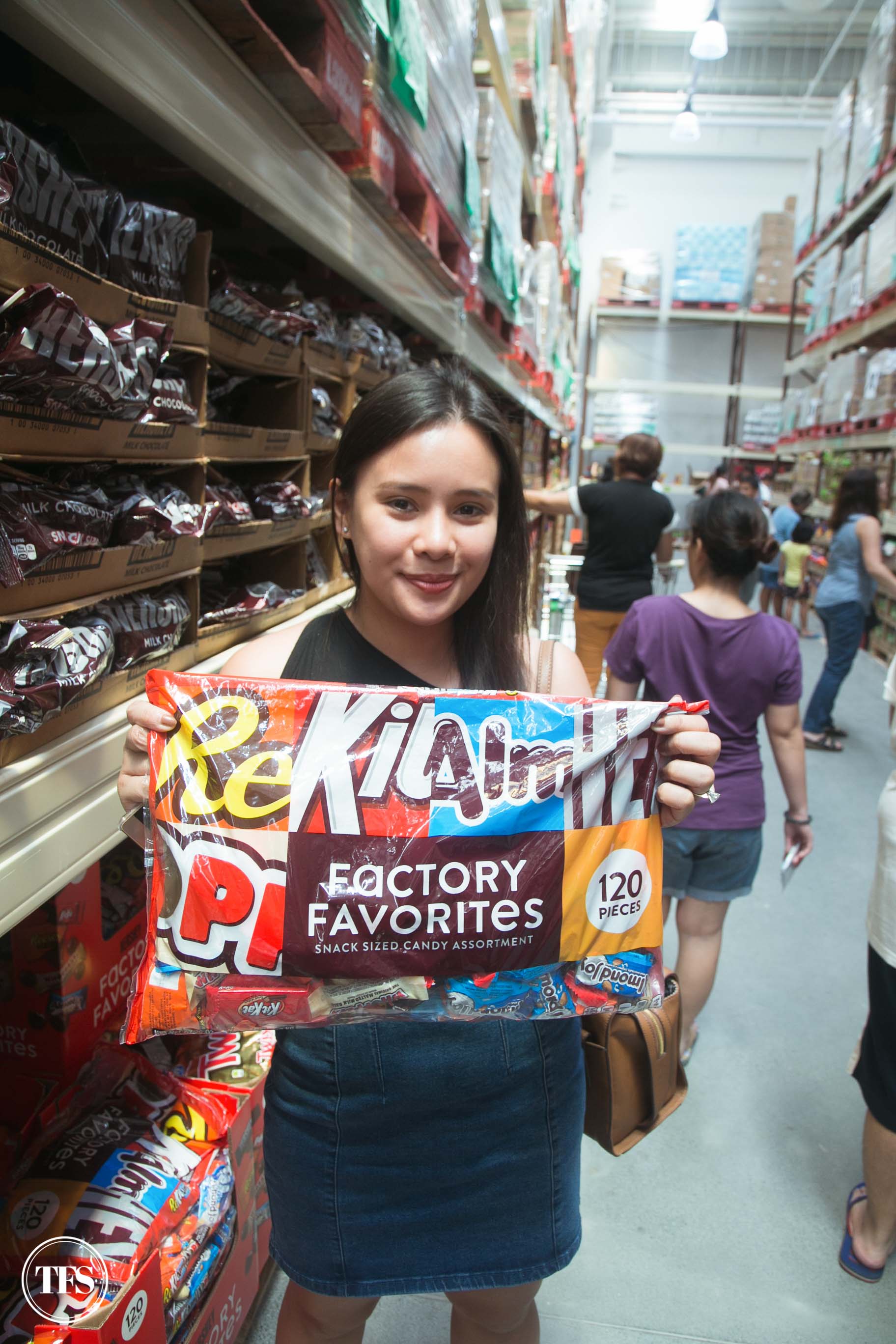 It's hard to miss the bags of candies! Even if we don't necessarily need this bag of snack-sized candies, I had a hard time letting go of it. In short, we didn't take it. Maybe next time? Haha!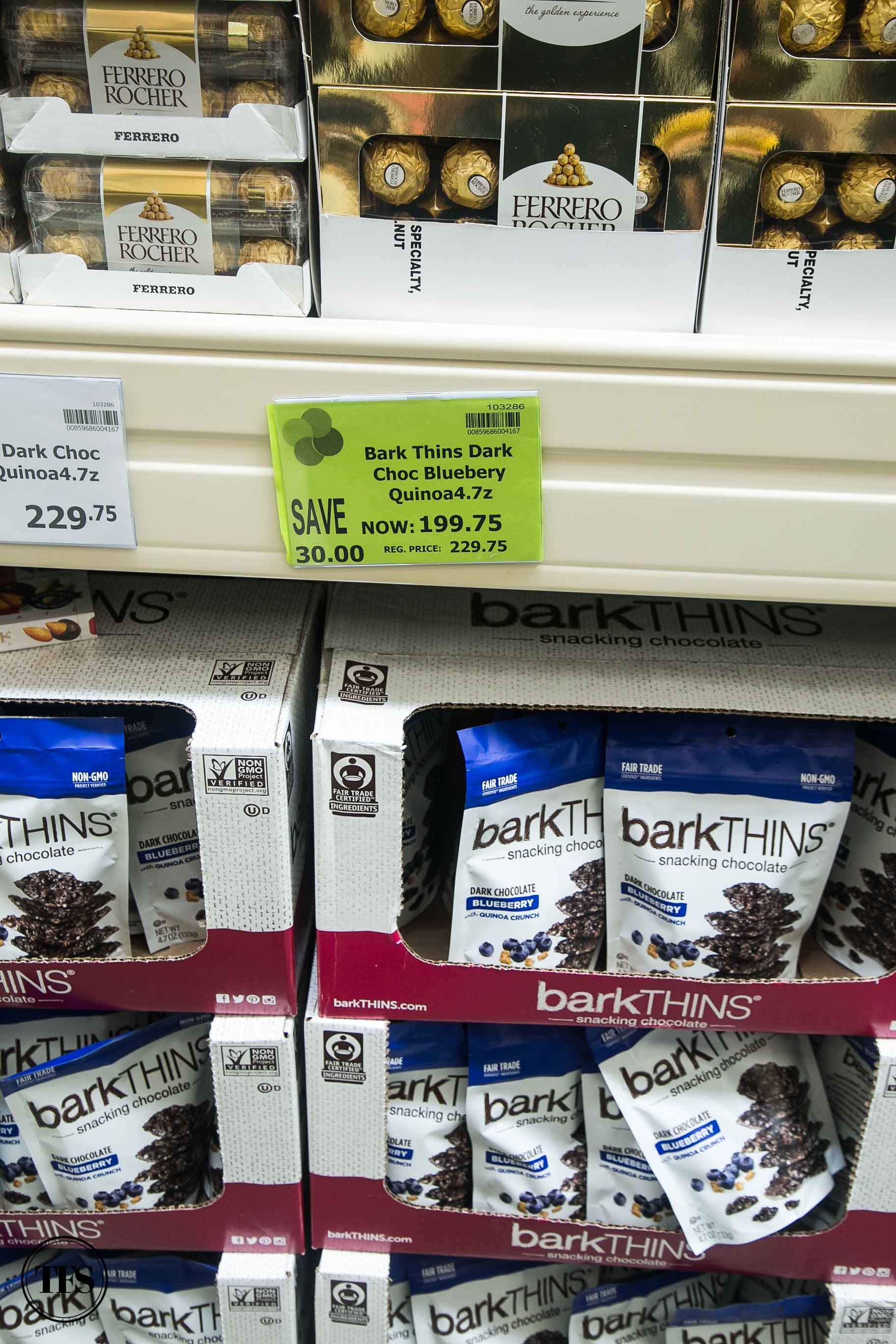 I took two packs of BarkTHINS in our cart.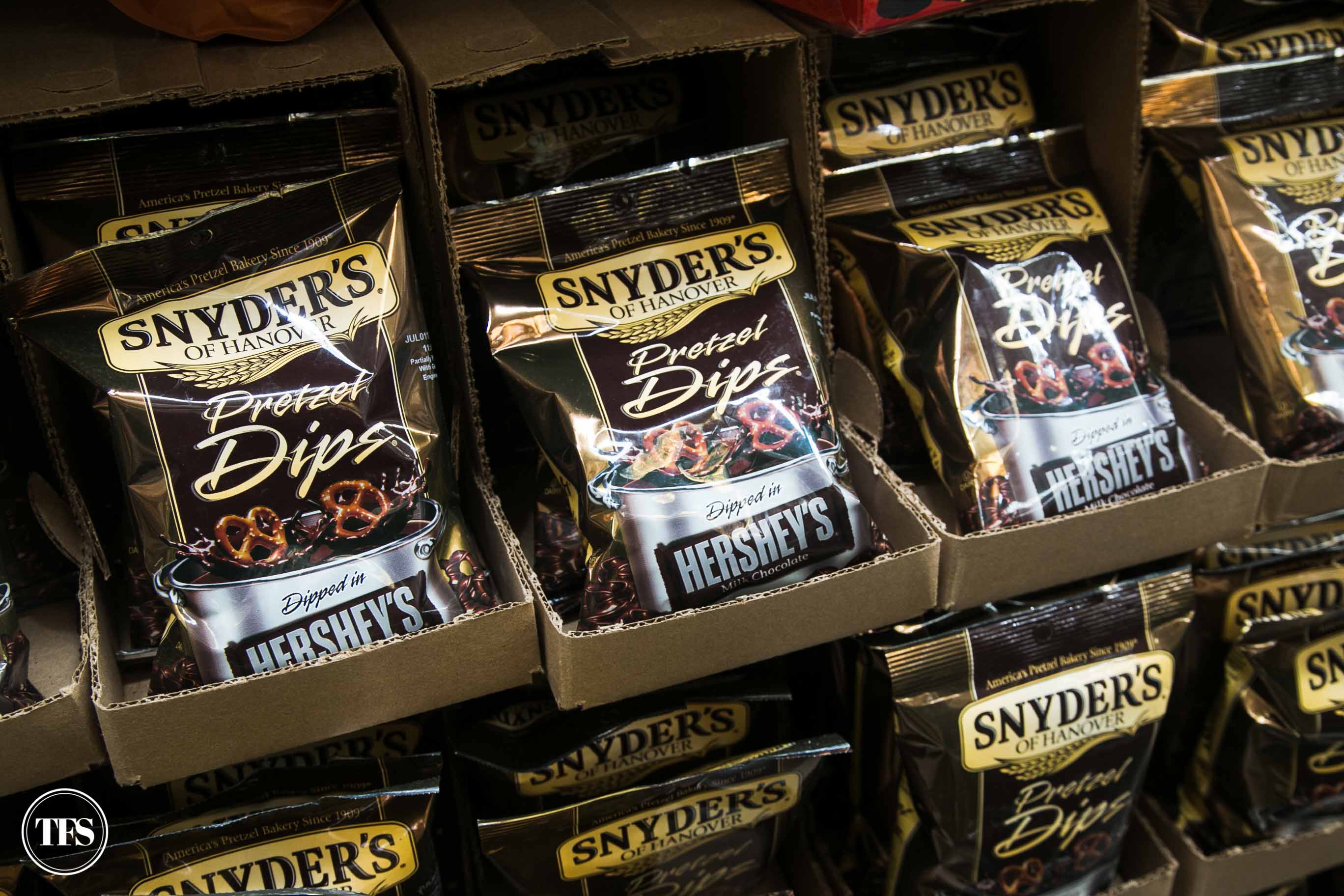 Pretzels from Snyder's of Hanover are that good too. I just can't miss the chance of getting a few packs. Hehe.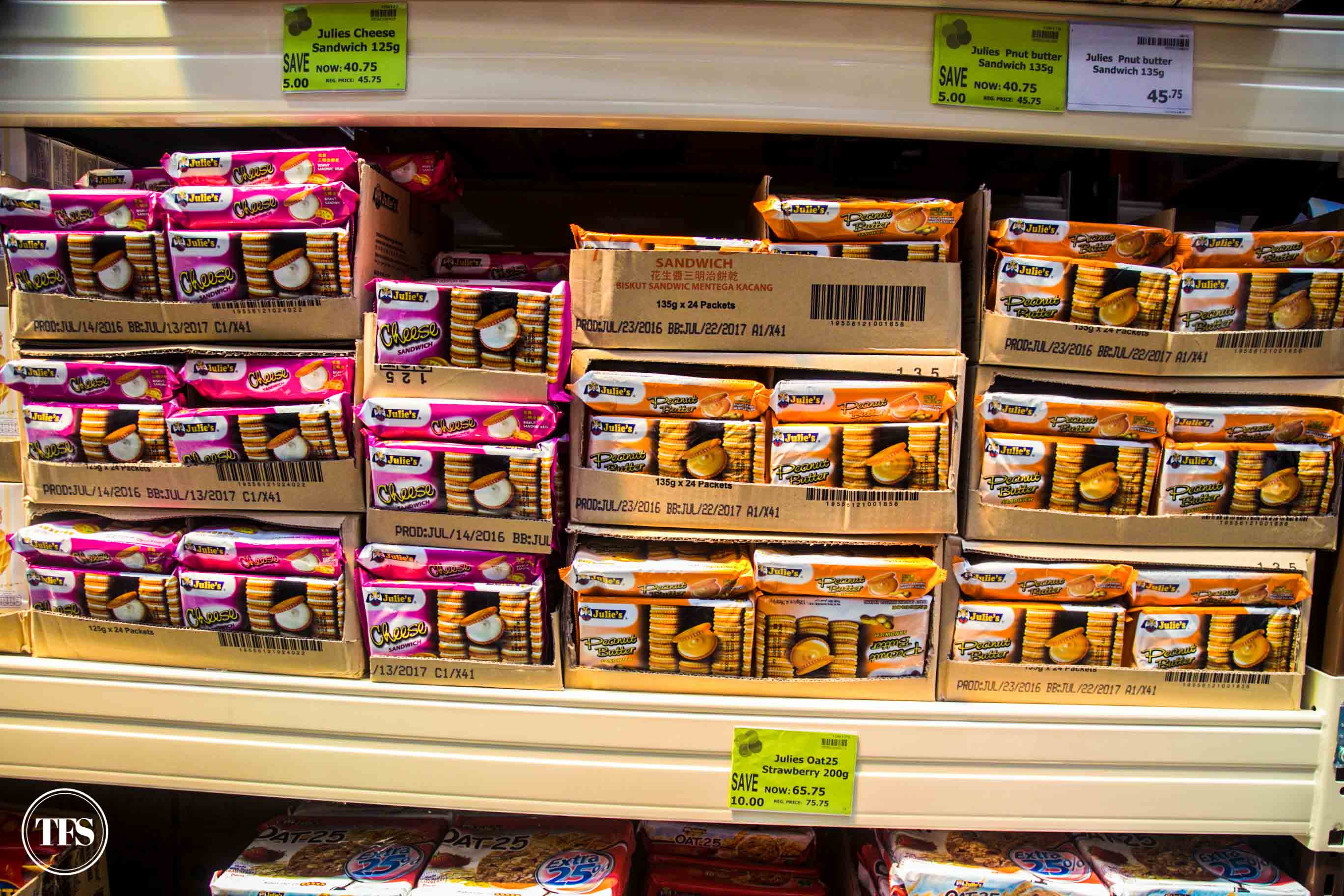 Julie's Biscuits my love are on sale at Landers Otis! If you follow me on Instagram or Facebook, you would've seen my trip to Julie's Biscuits factory in Melaka, Malaysia. And you would understand that these are biscuits worth buying. In that photo, the crowd favorite Julie's Peanut Butter Sandwich is on sale! I hope it still is because I suggest you better get these biscuits to stock up for your daily snacks. Well, only if you adore peanut butter like me. Haha!
Of course, American junks are in the house! That's expected to see on the racks of Landers Otis!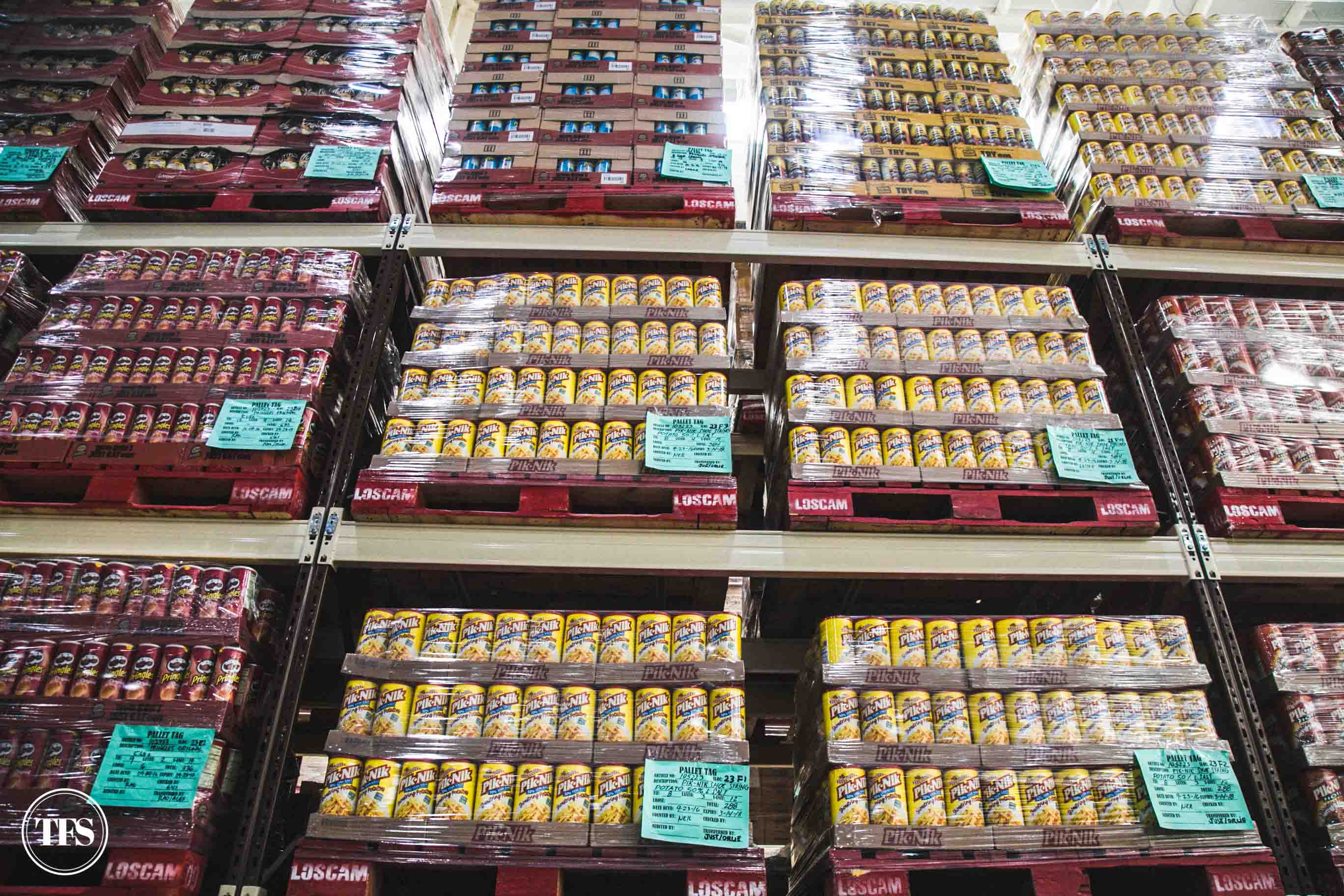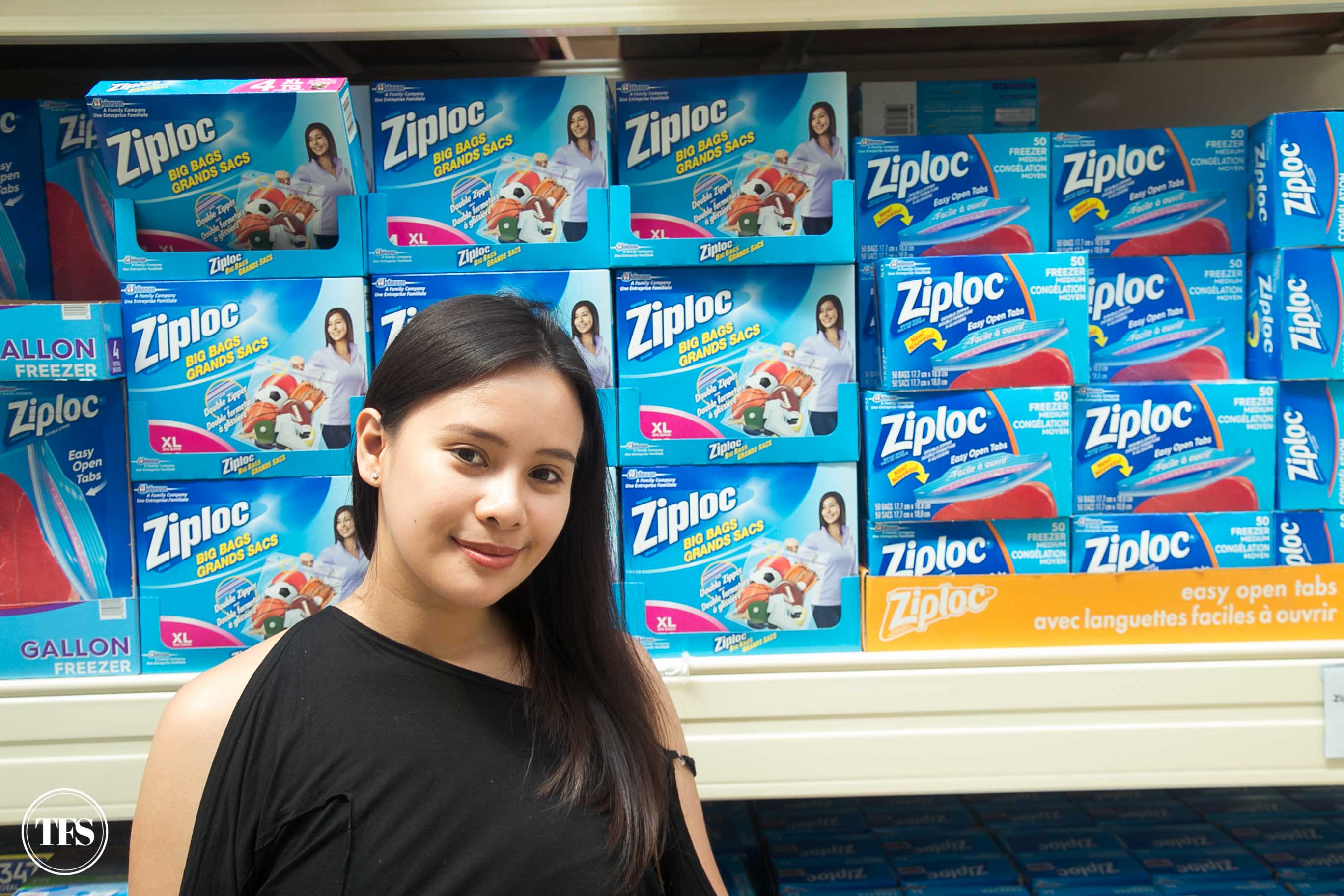 The tita and tito in me and O came out when we saw these boxes of Ziploc! Haha! What a joy to us! Our (future) home could never run out of Ziploc.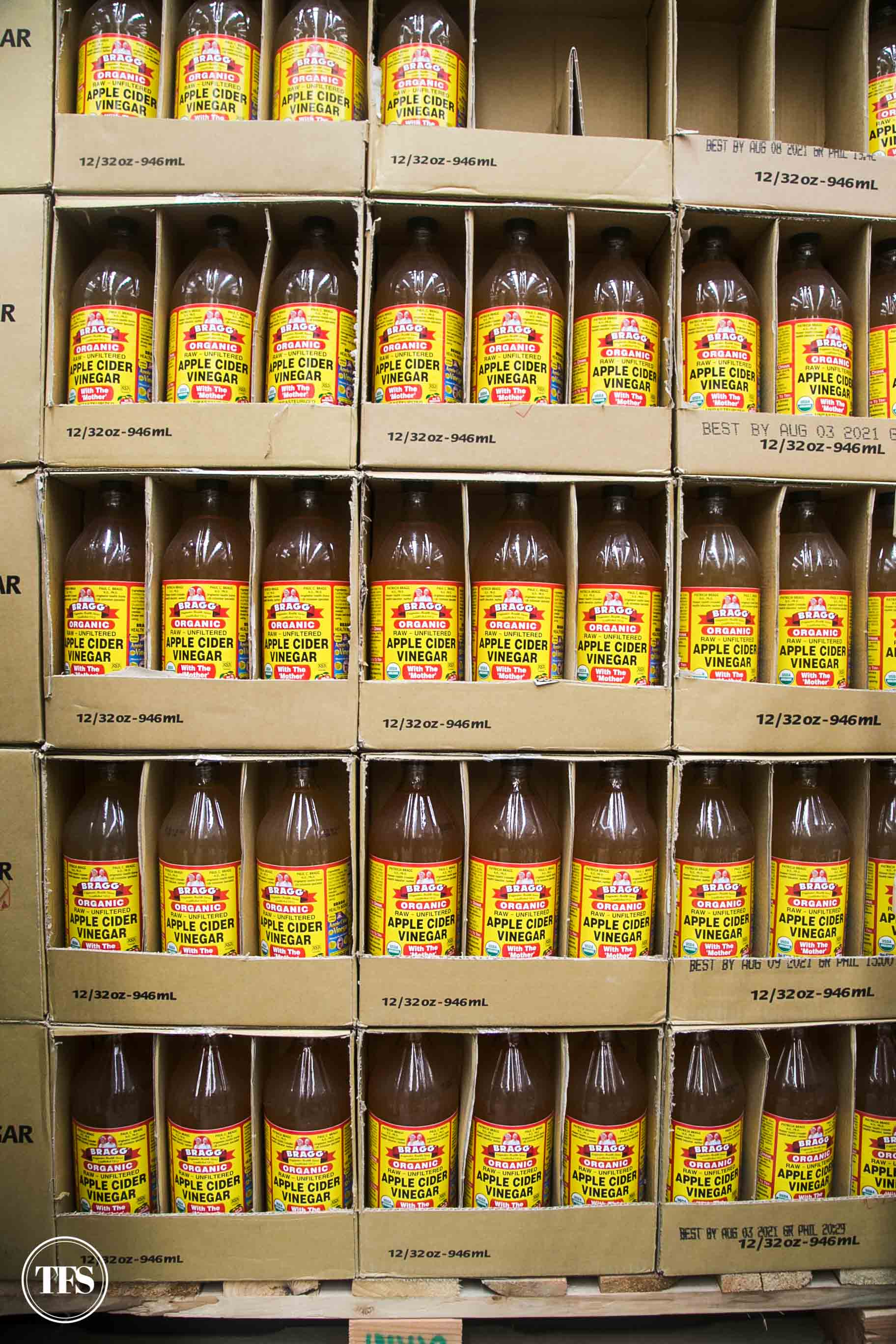 The biggest smile on my face when I saw these stocks of Bragg Apple Cider Vinegar!!! For several times, I had difficulties in finding these bottles. I actually know where to buy, in health stores and select supermarkets. But then, I ended up not getting at least one because it was out of stock. Now I know where to hoard these bottles of Bragg Apple Cider Vinegar. If you're wondering why I' infatuated with this vinegar, I read so many good things about apple cider vinegar in general and I've practiced to take at least one spoon of it a day.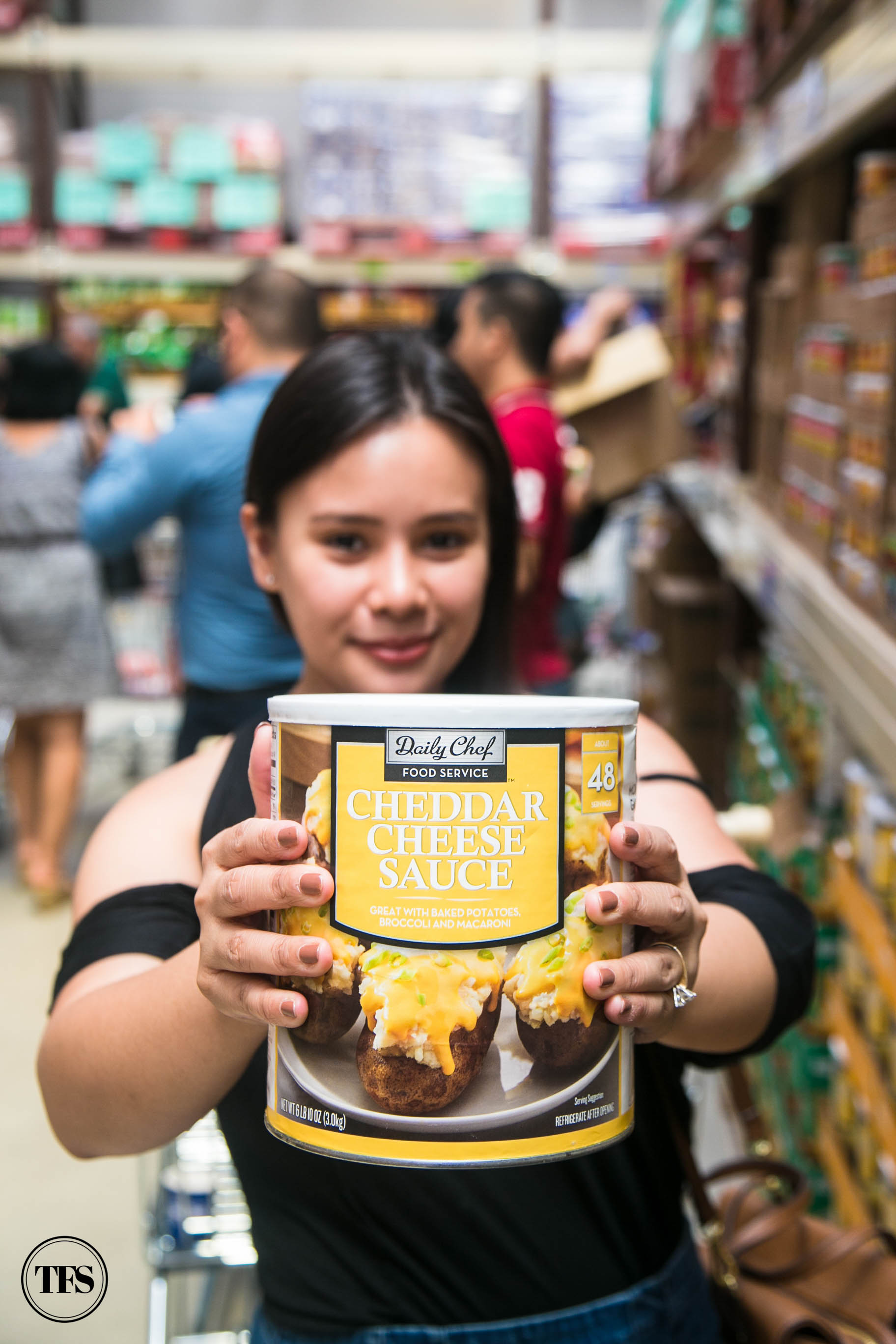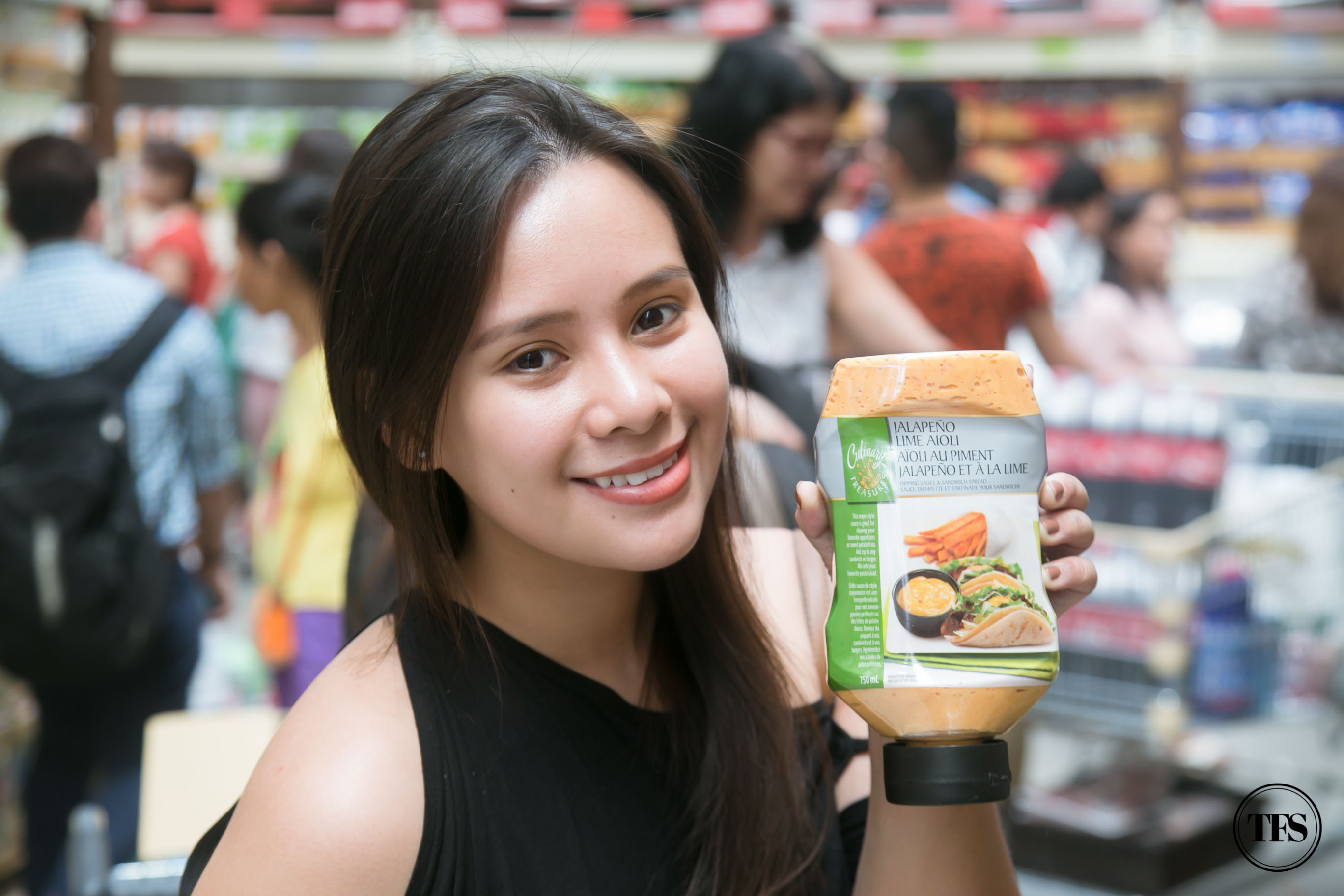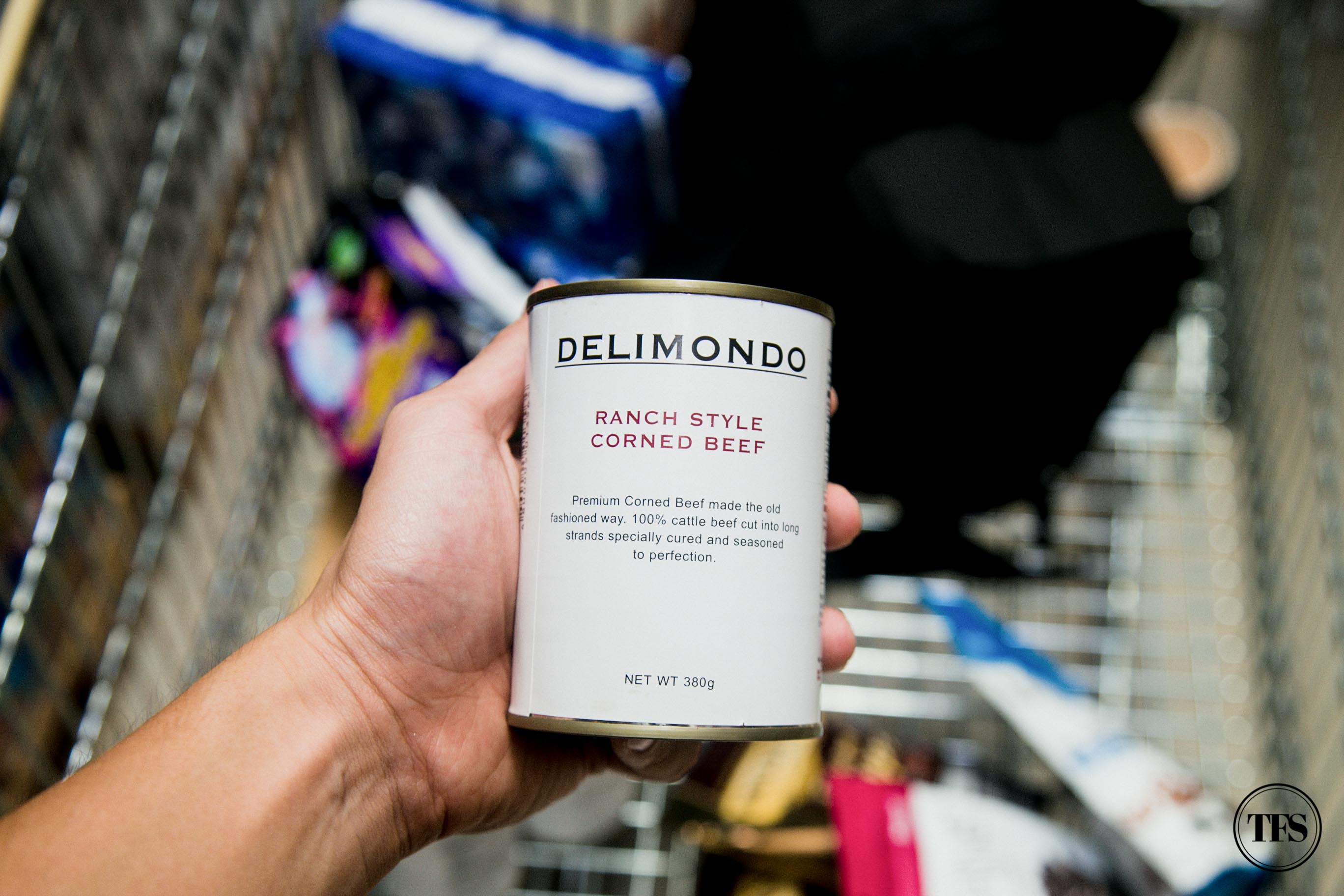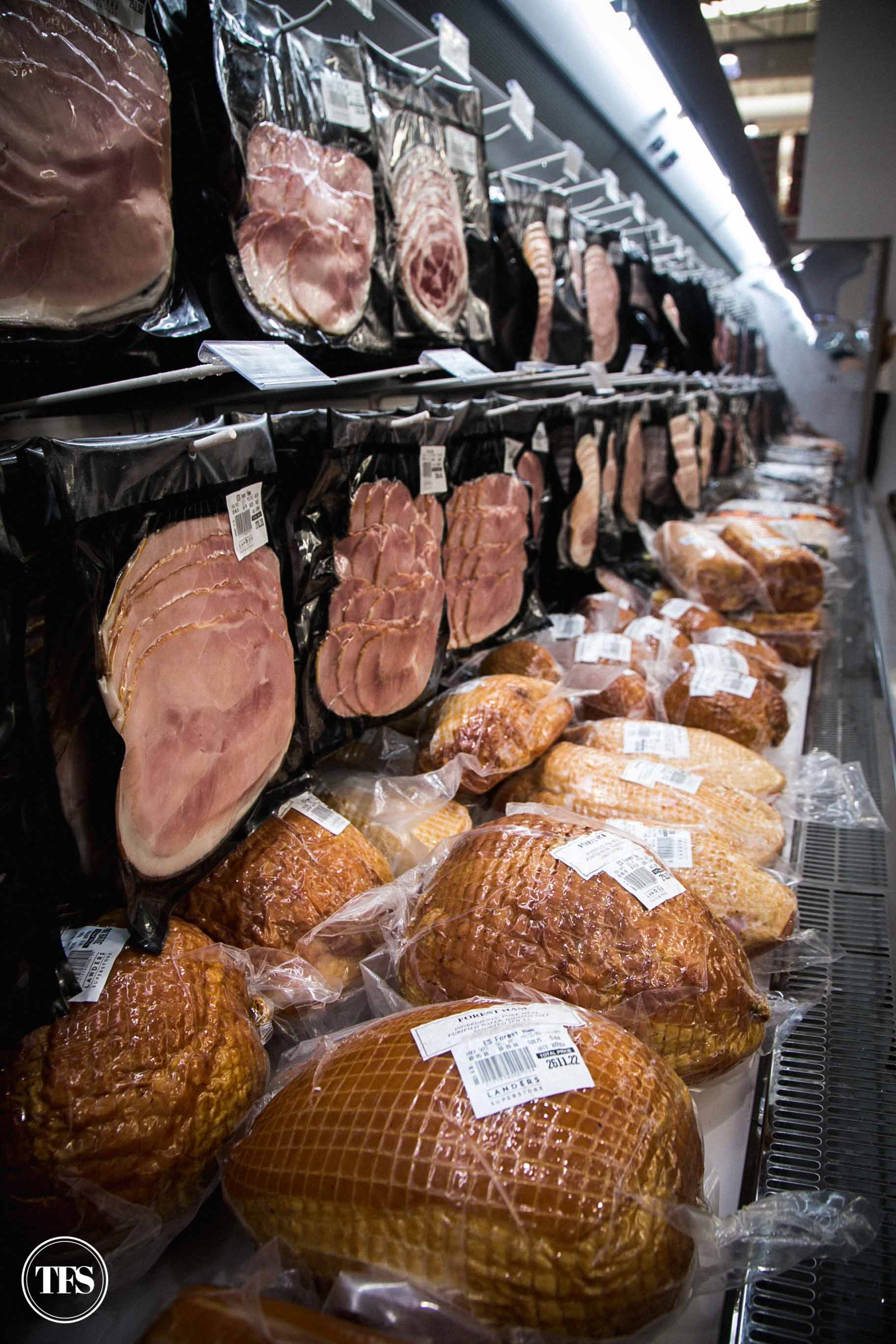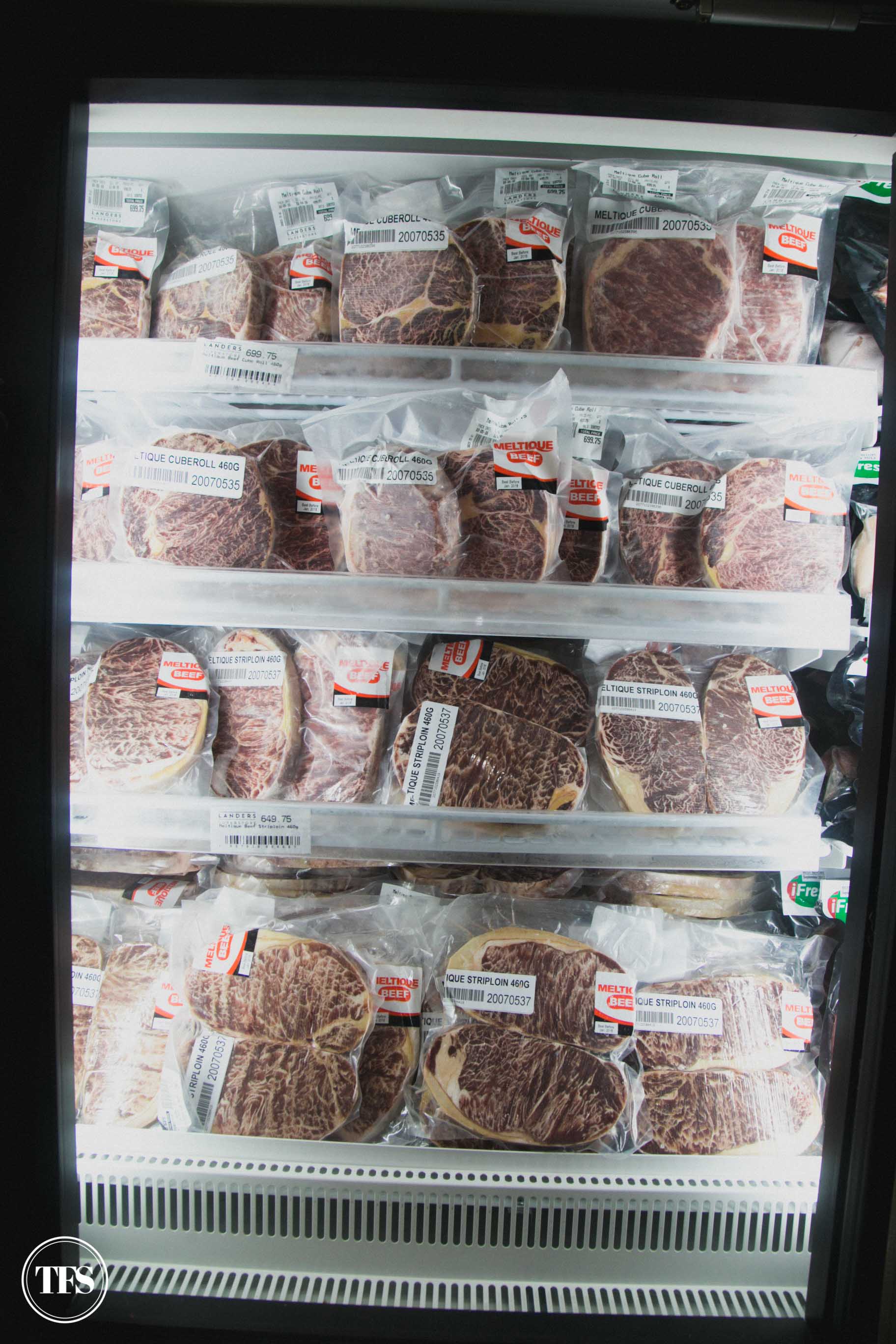 I almost opened the glass fridge to get 2 slabs of steak for me and O. Until we remembered, we wouldn't have time during the week to really cook in my house. Other than being so busy with wedding preps, it was my sister's birthday weekend and yes, back to the fact we were always outside for wedding meetings and errands. #Lifeofabrideandgroom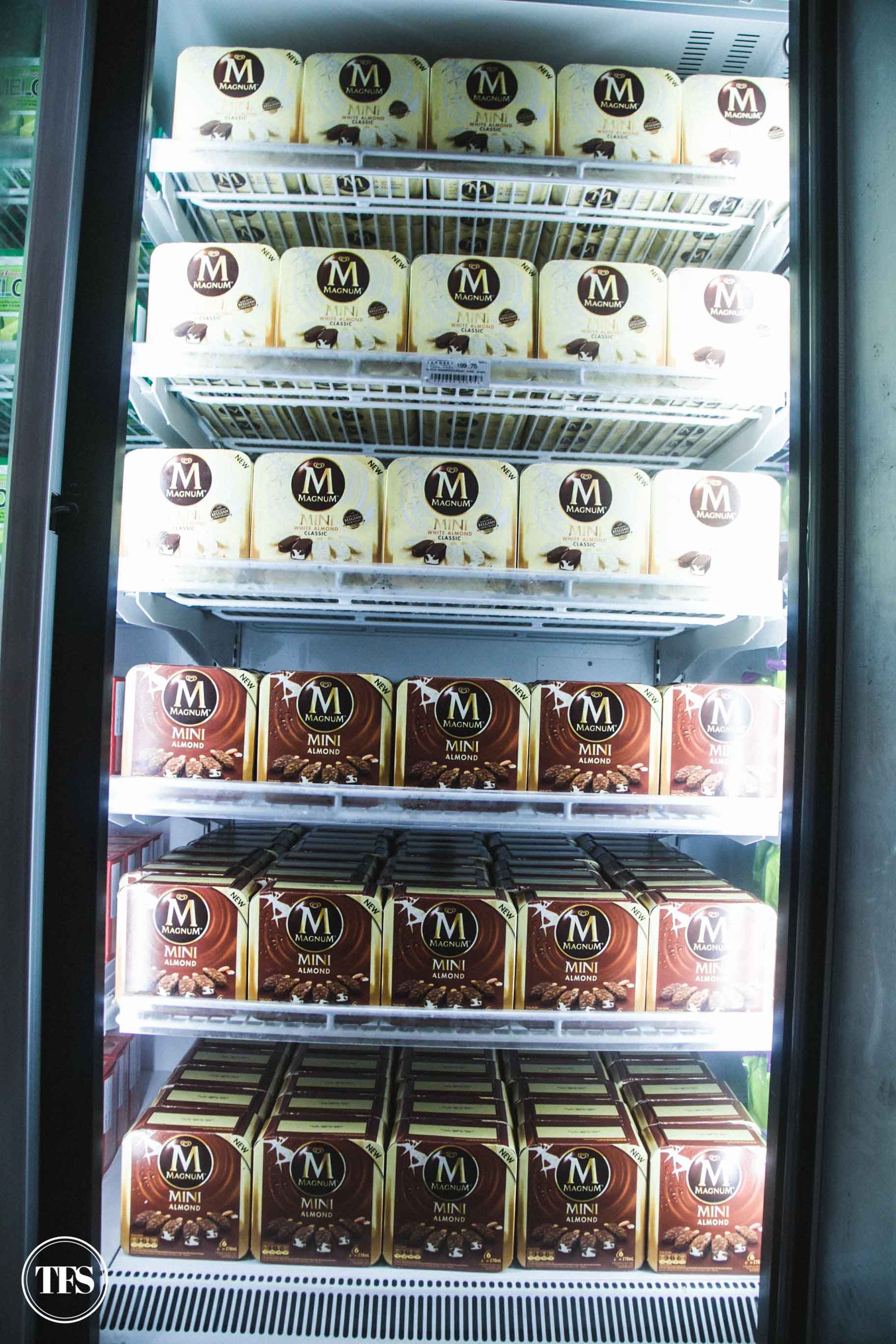 Our weakness, ice cream!!! Not just ice cream, Magnum ice cream!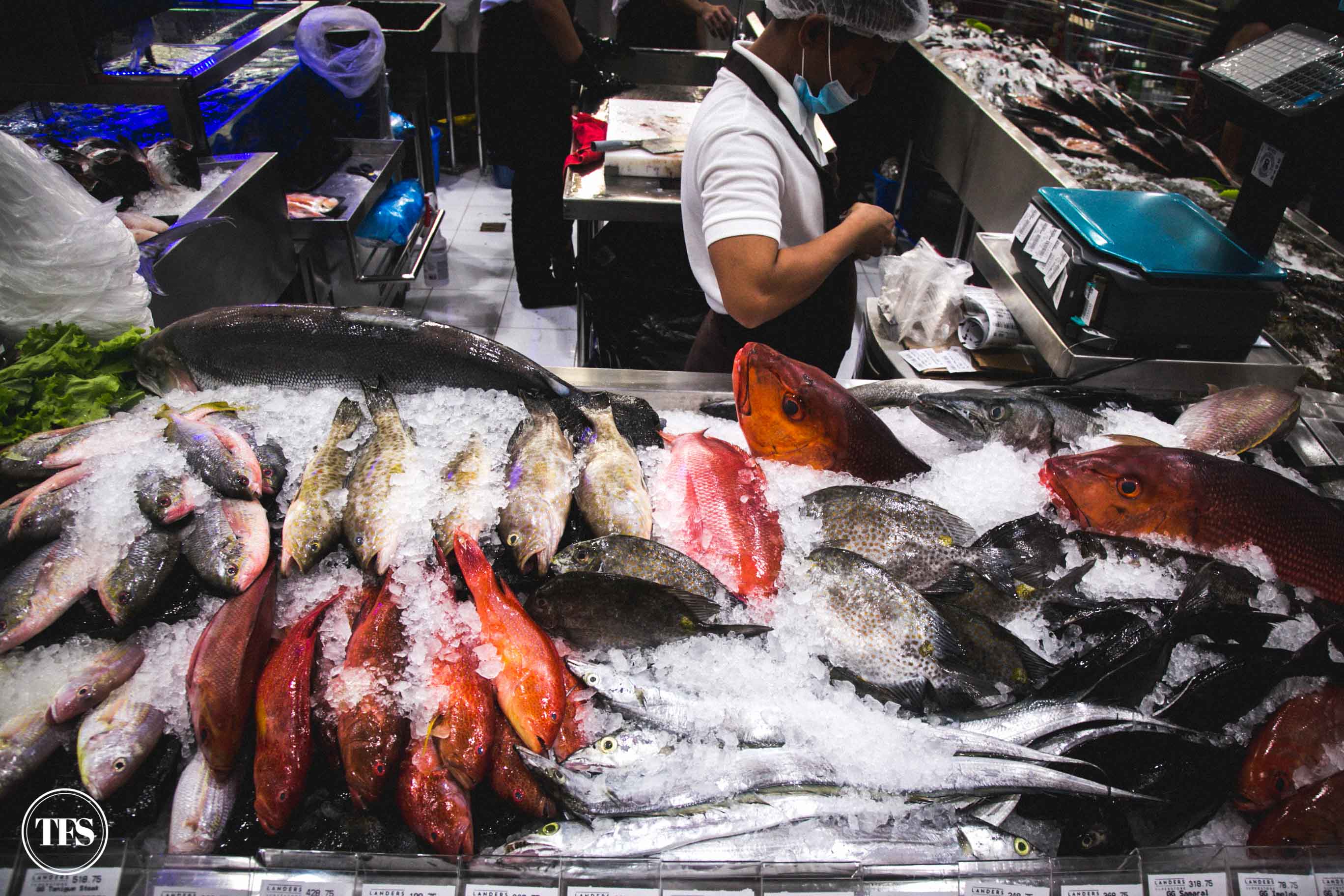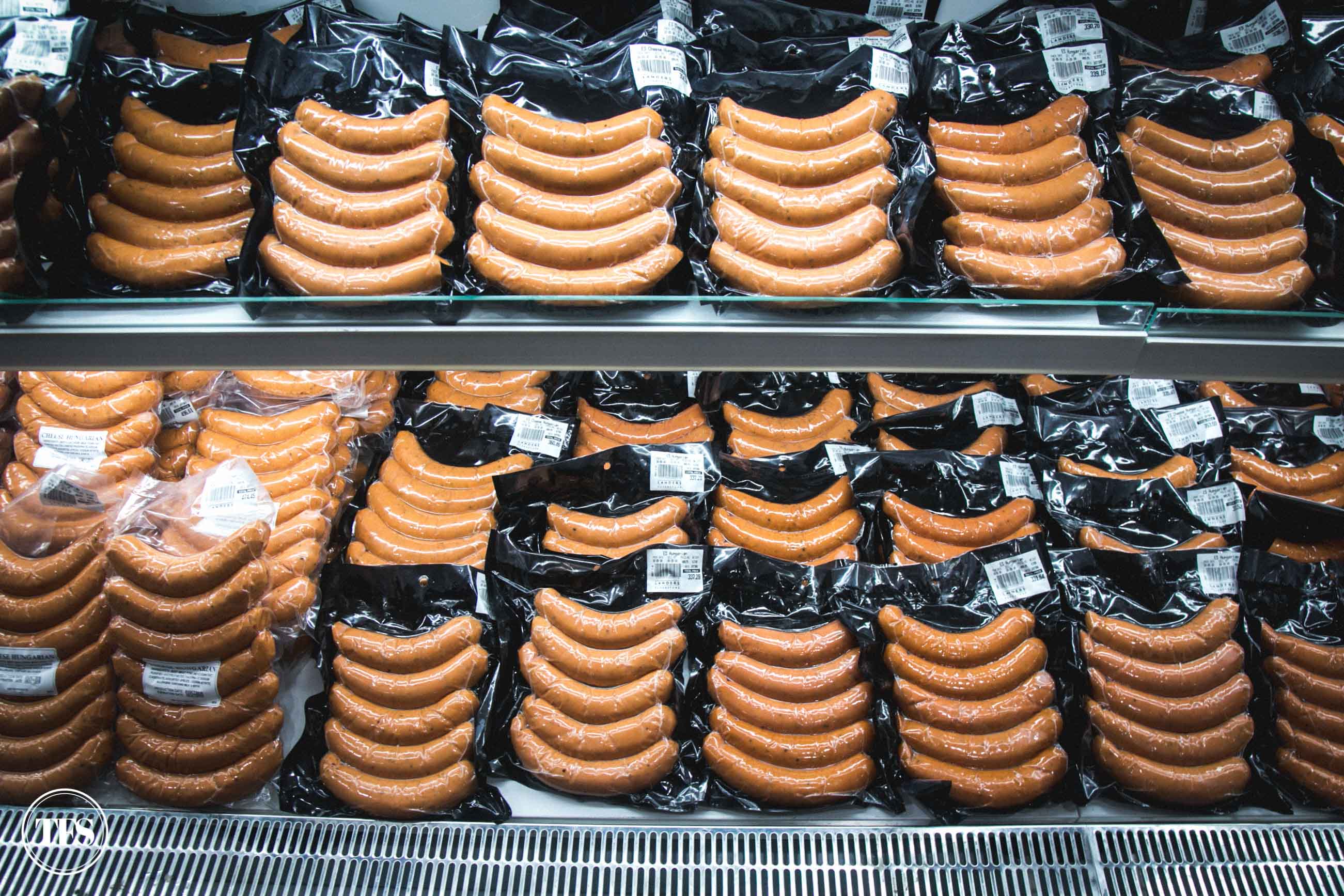 Sausage fest since it's Oktoberfest!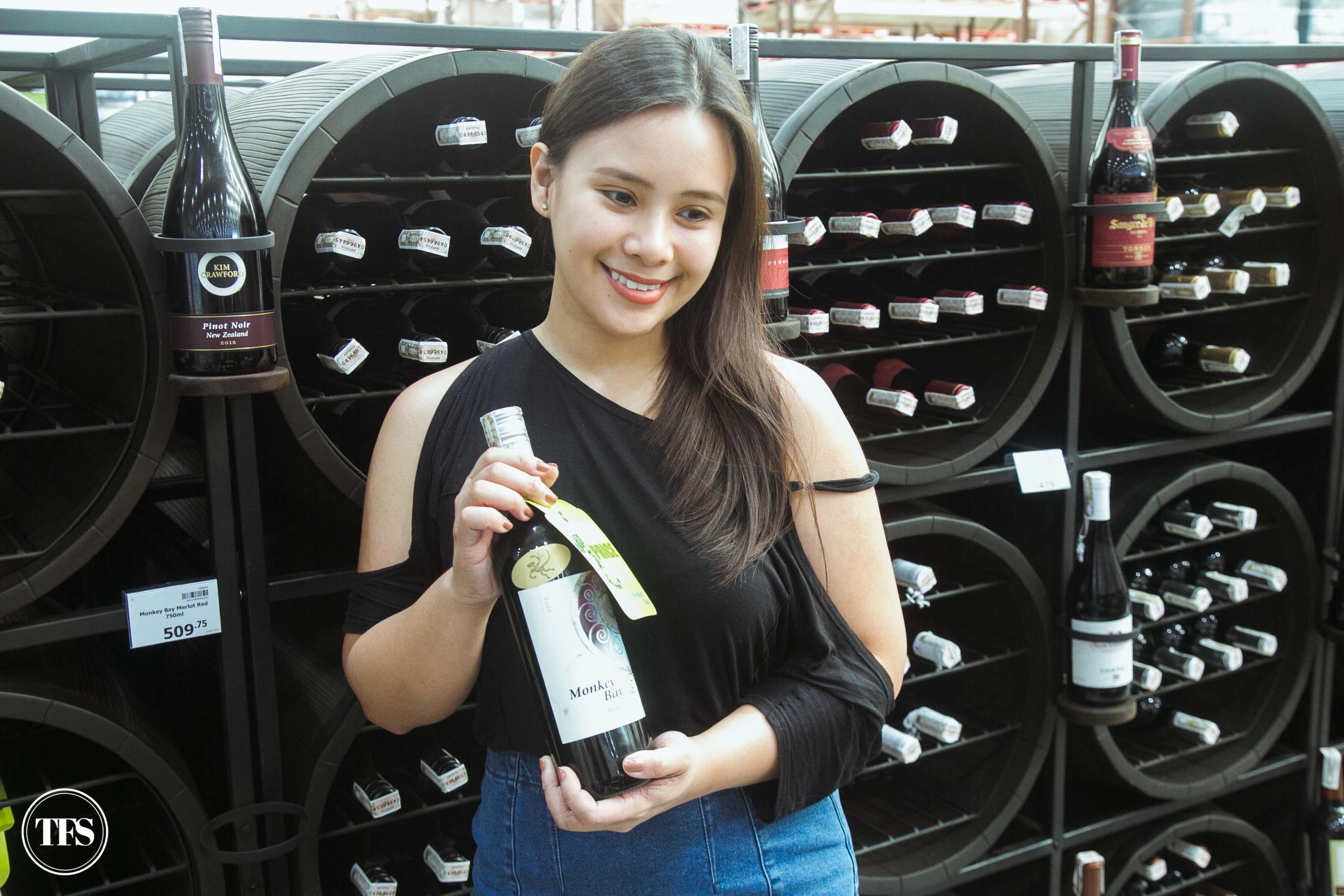 A mini wine cellar inside Landers, you'll find your trusty bottles for your 'ber' events!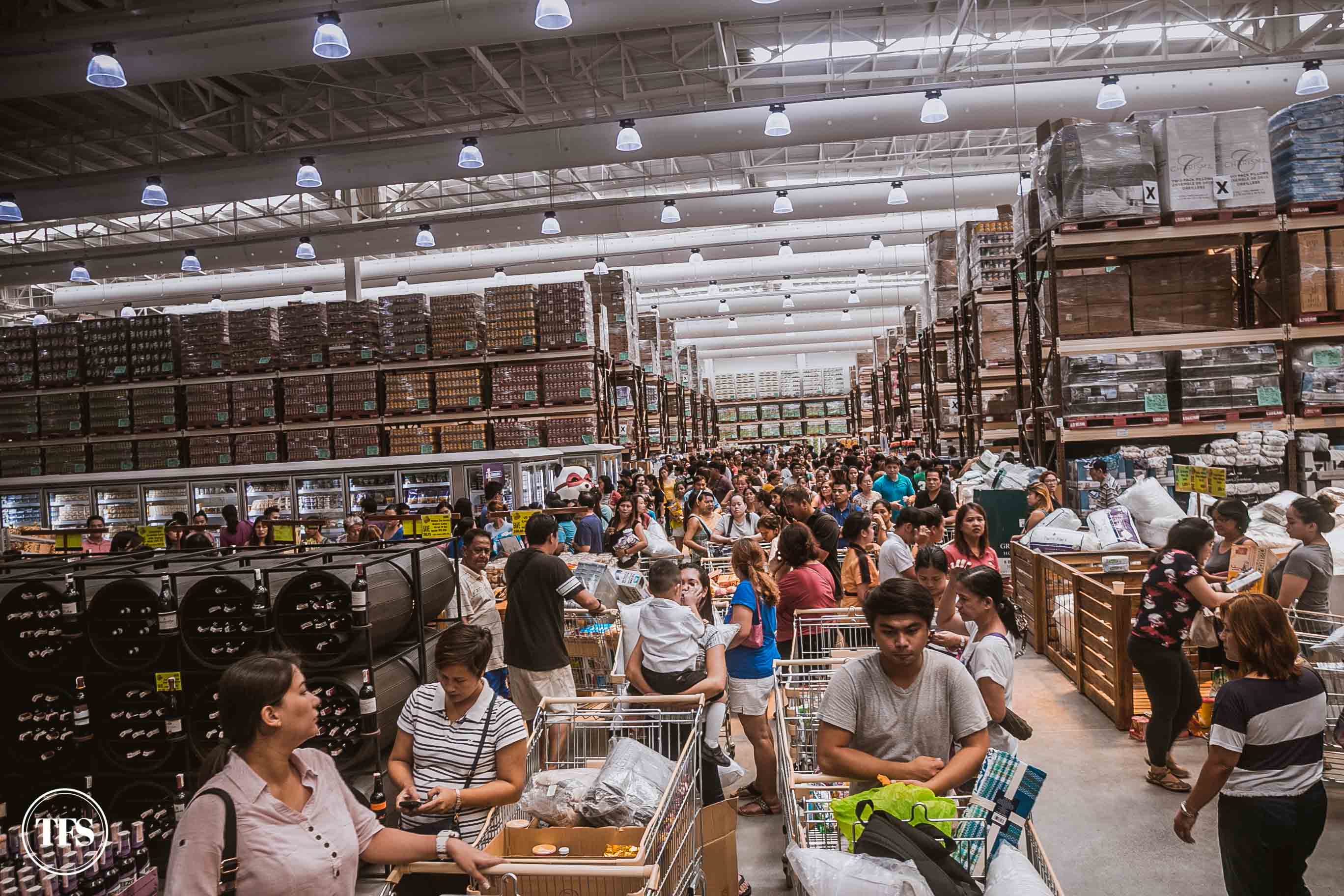 Crossing to the other side, we found the sections for office supplies, kitchenware, tools and all other non-food items. This is where we found the items we needed the most, storage boxes! O purchased sets of storage boxes, something we definitely need for our office.
Also, we figured pushing our cart to this side was impossible already because of the long queue in the middle from the cashiers. We had to take the long cut, push our cart to the far end of Landers and take a U-turn. To strategize, we left our cart somewhere at the other side, hoping nobody will take the cart. We hurriedly looked around for what we wanted to buy then rushed back to save our cart.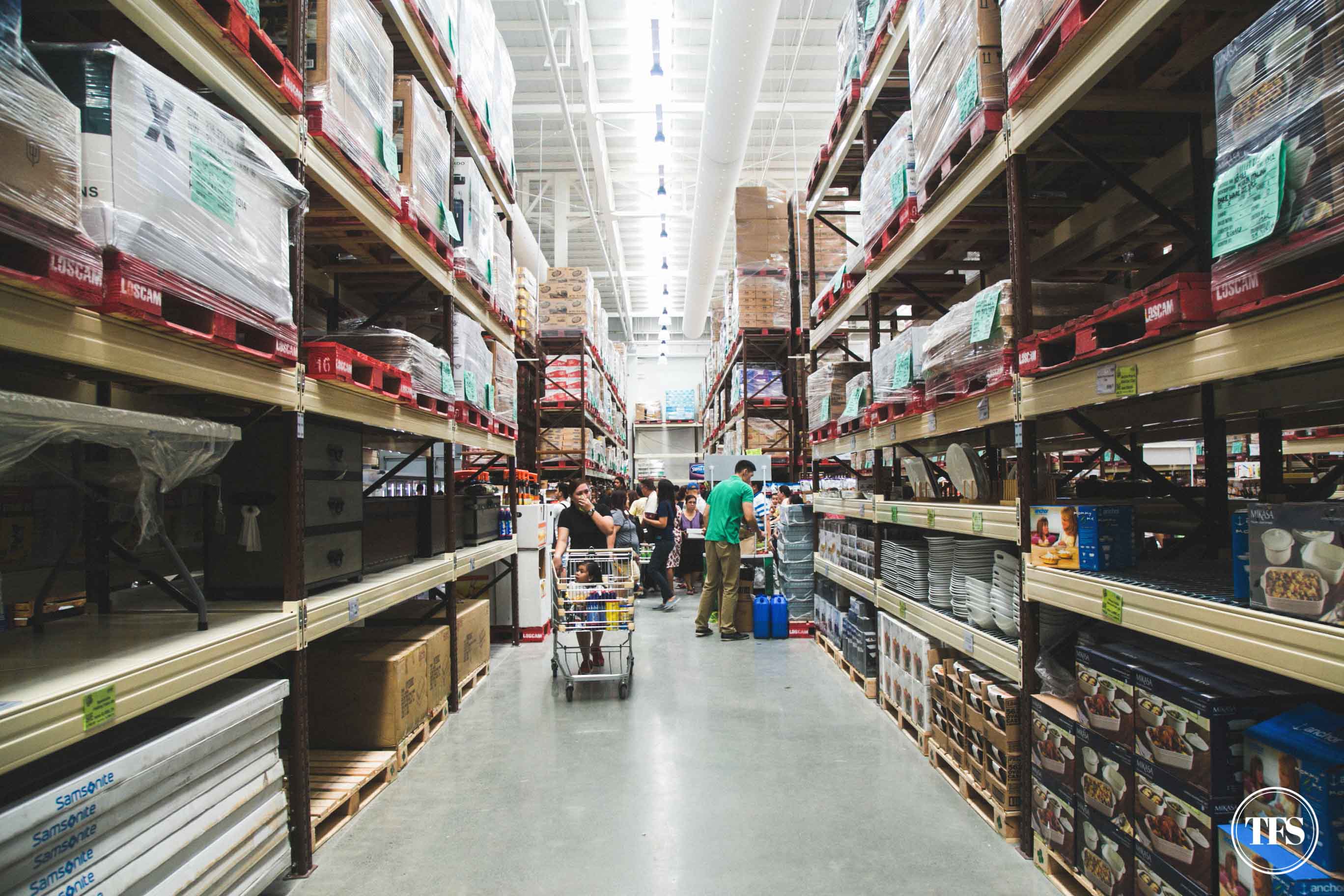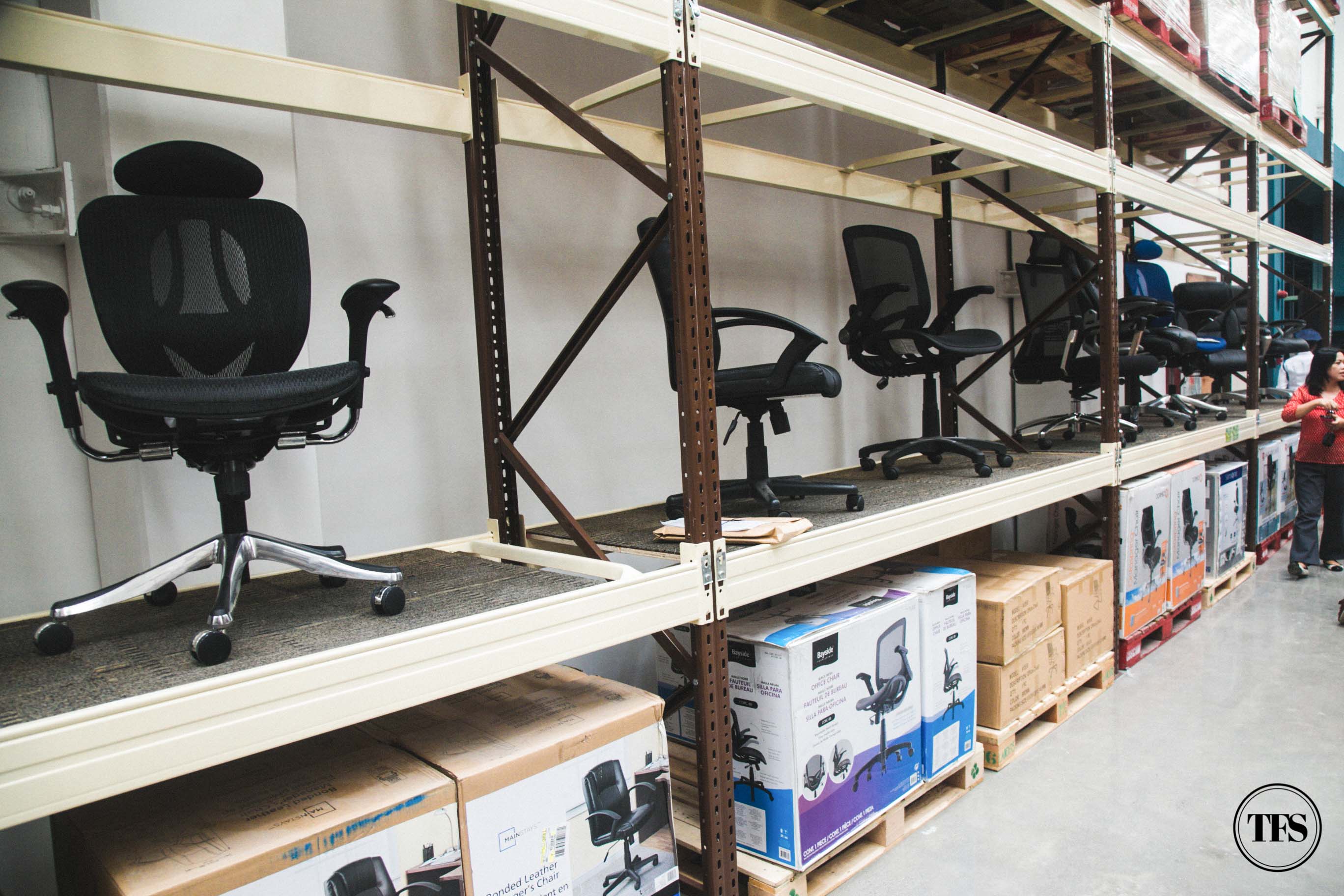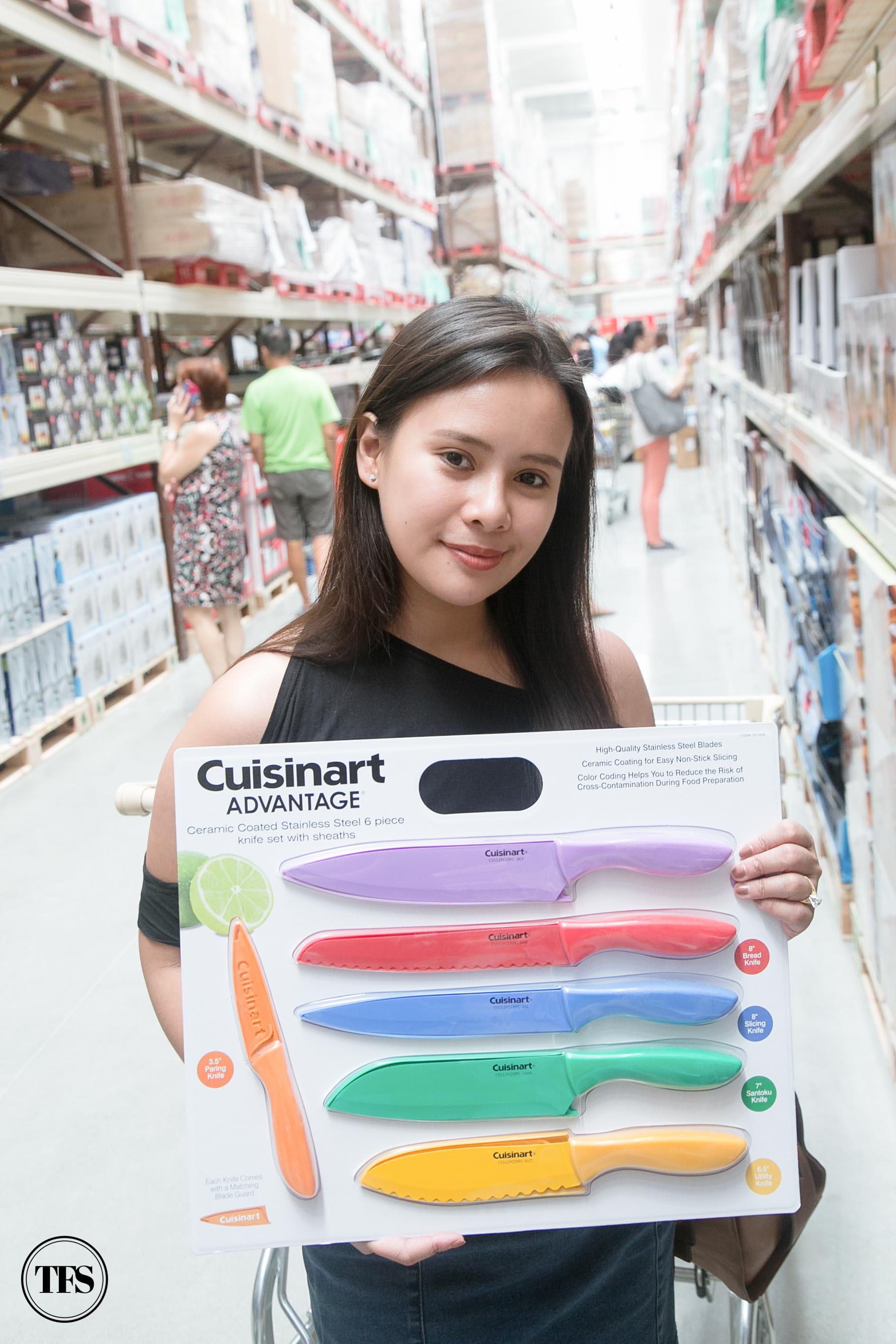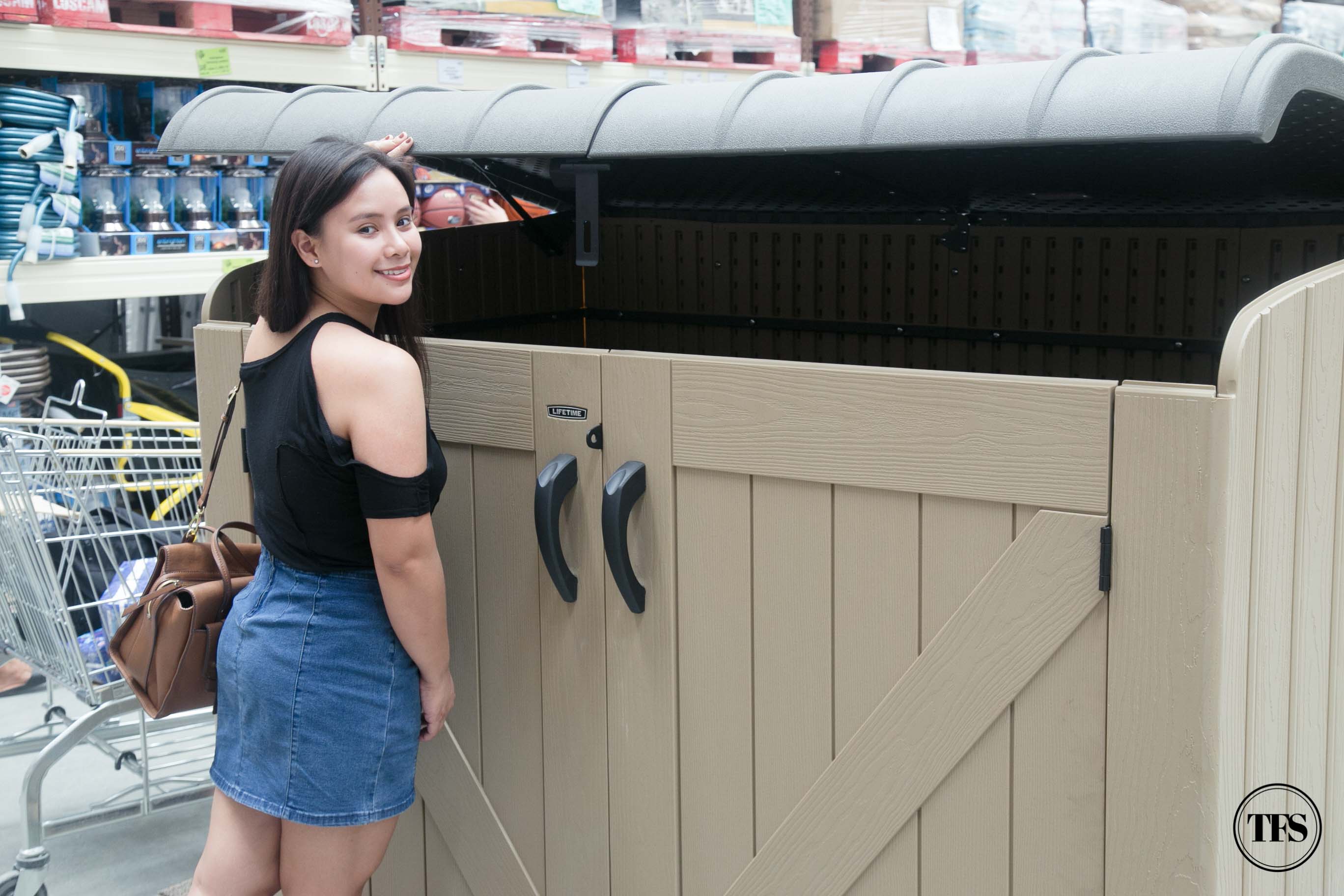 Big treasure chest for adults! Haha! We seriously wanted this container box.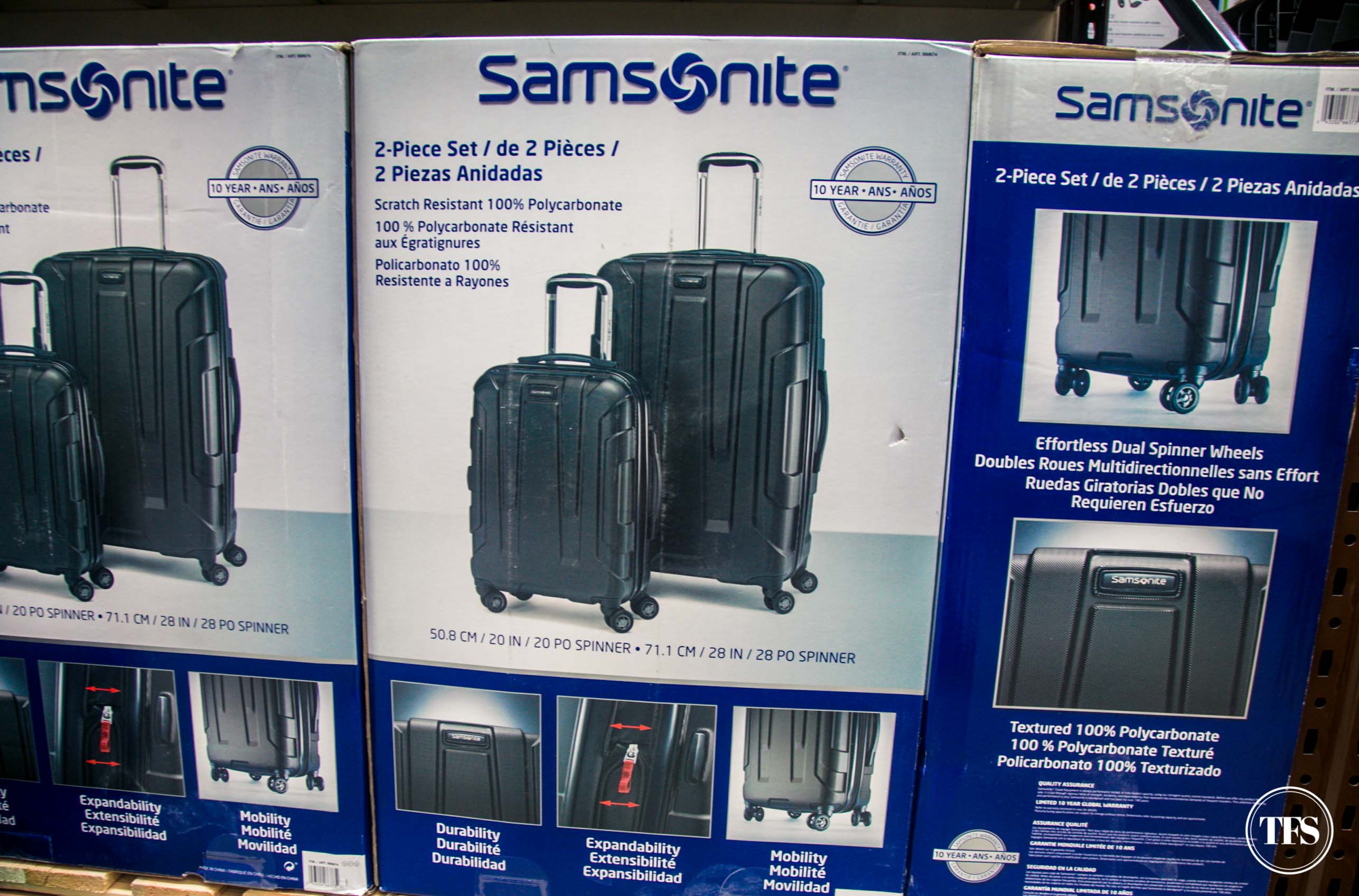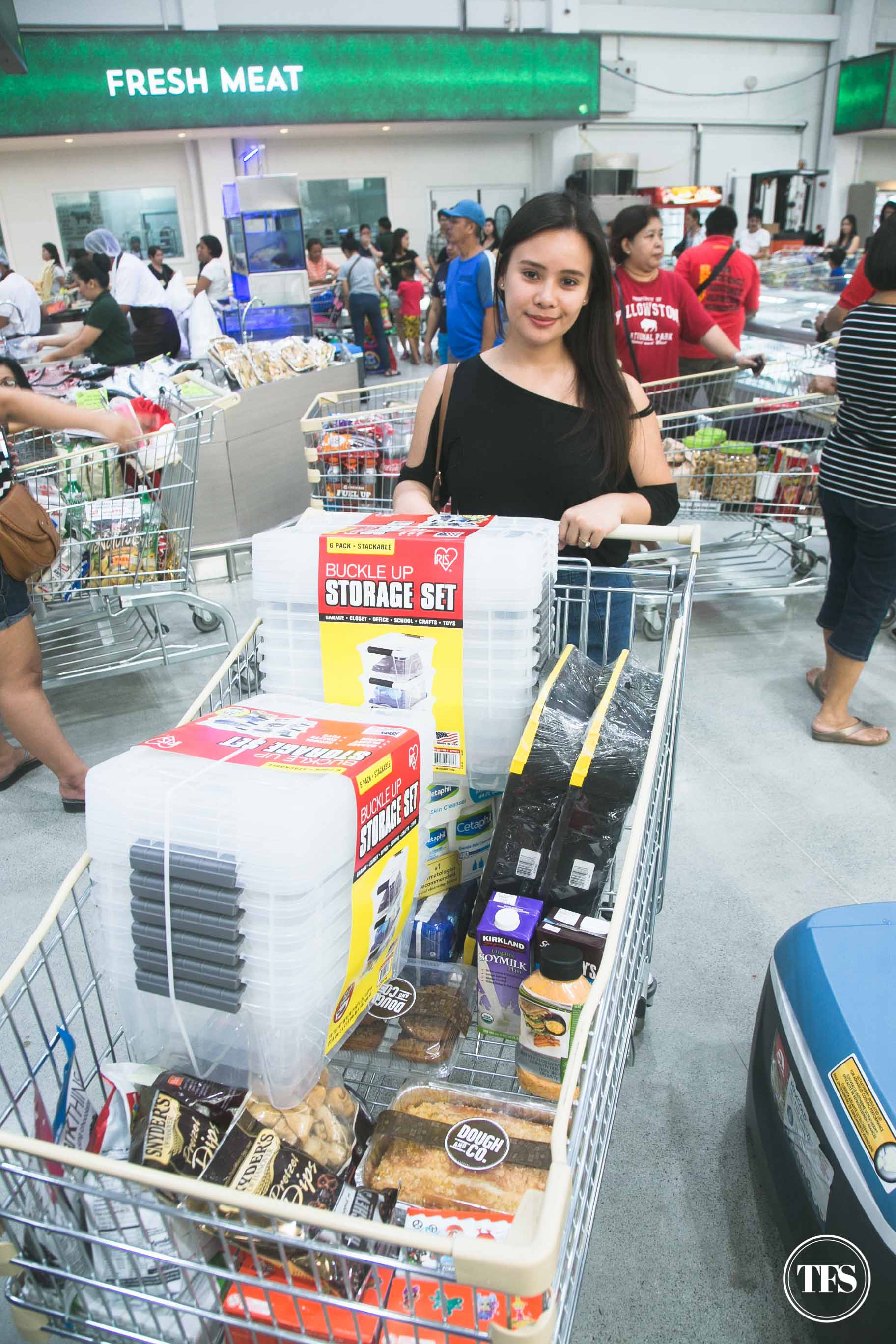 Here's a peak of what was in our cart.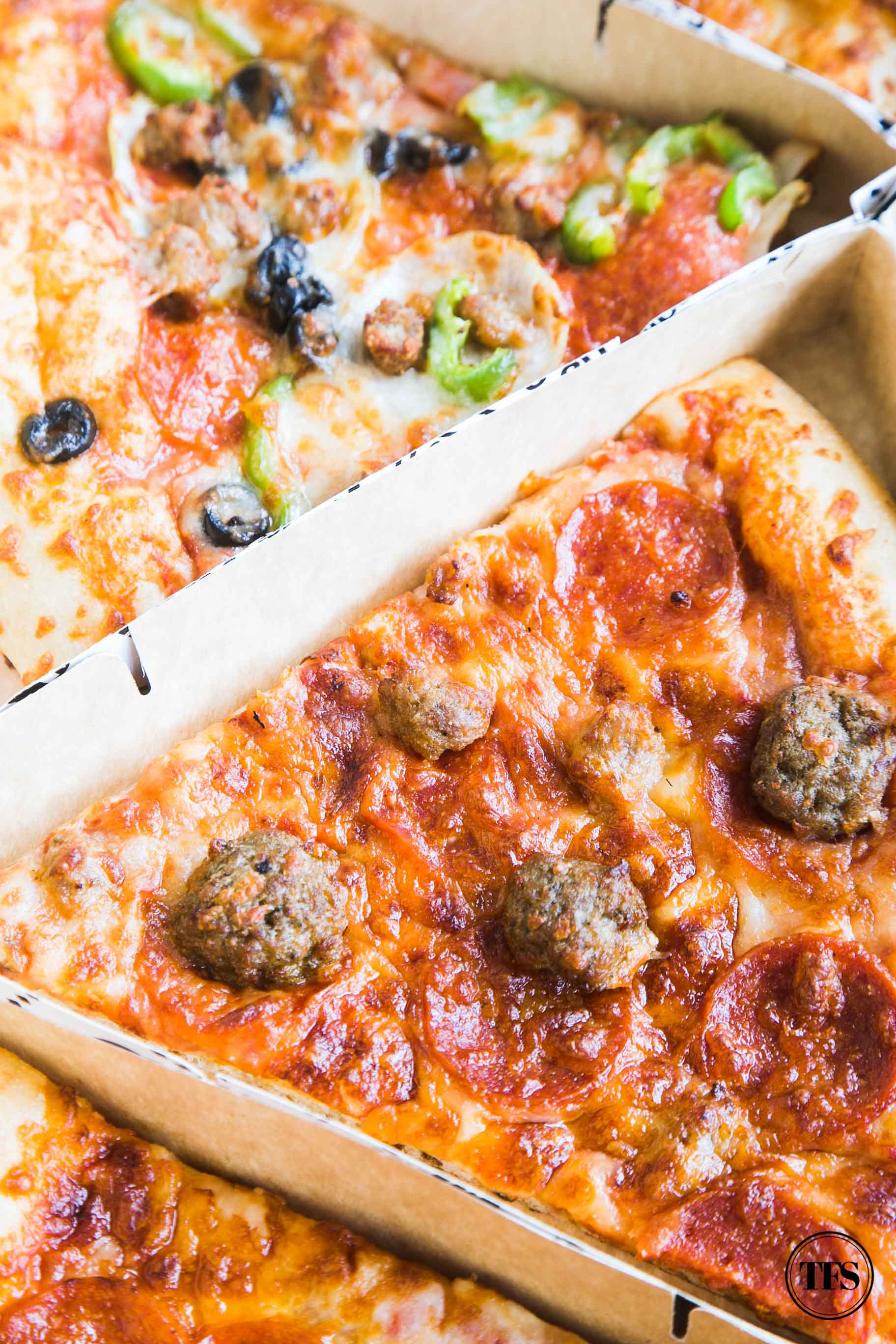 Shopping led us to getting hungry for lunch. In other words, it was our excuse to get Landers most-loved New York-style pizza! And, don't forget to take home bread from Dough and Co., Landers' in-house bakery.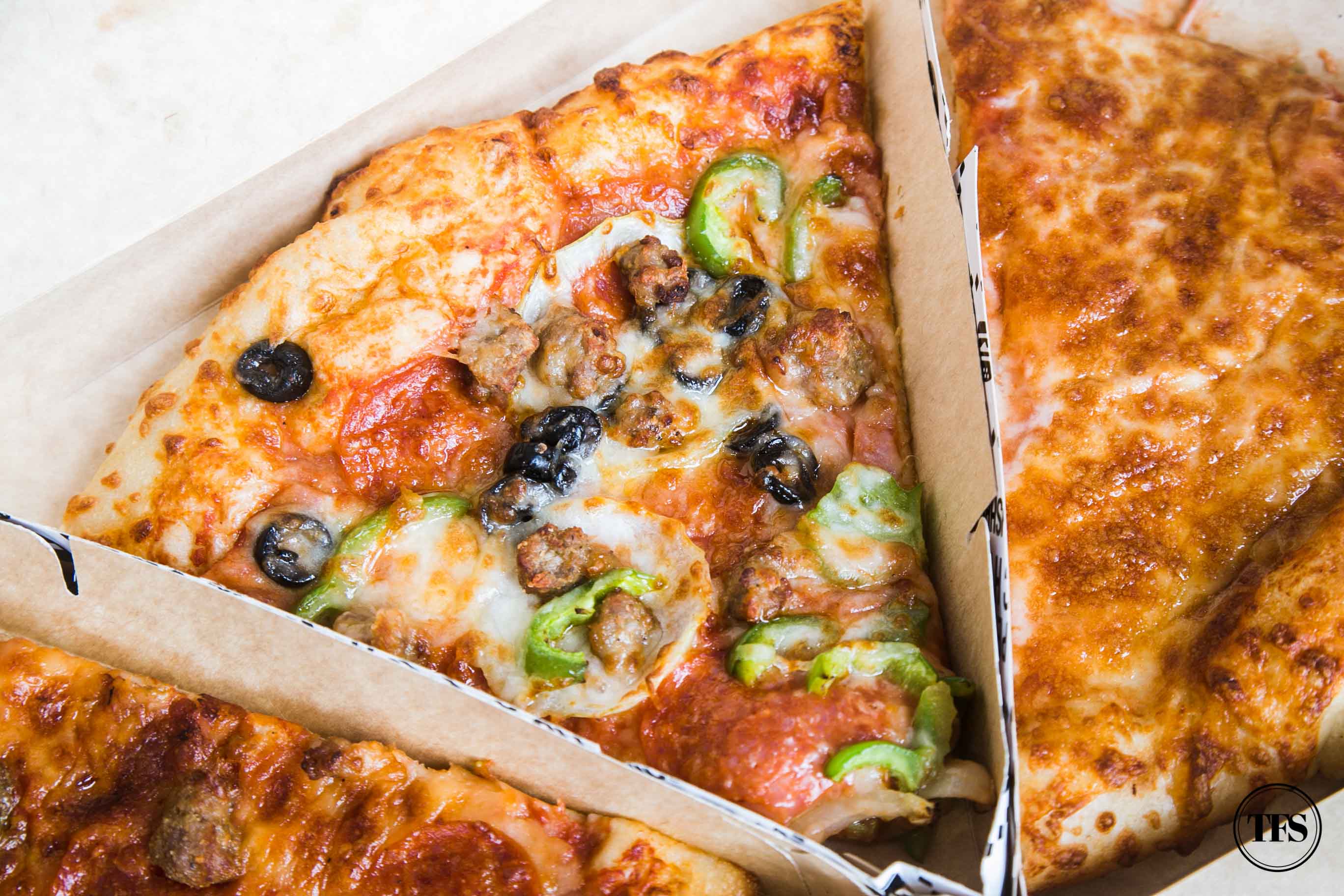 I wasn't able to take a photo of Caltex, the gas station within Landers Otis compound. But before you leave, better take advantage of your gas privileges! Just like Landers Balintawak, all Landers members get Php2/liter gas discount and Php1.50/liter diesel discount.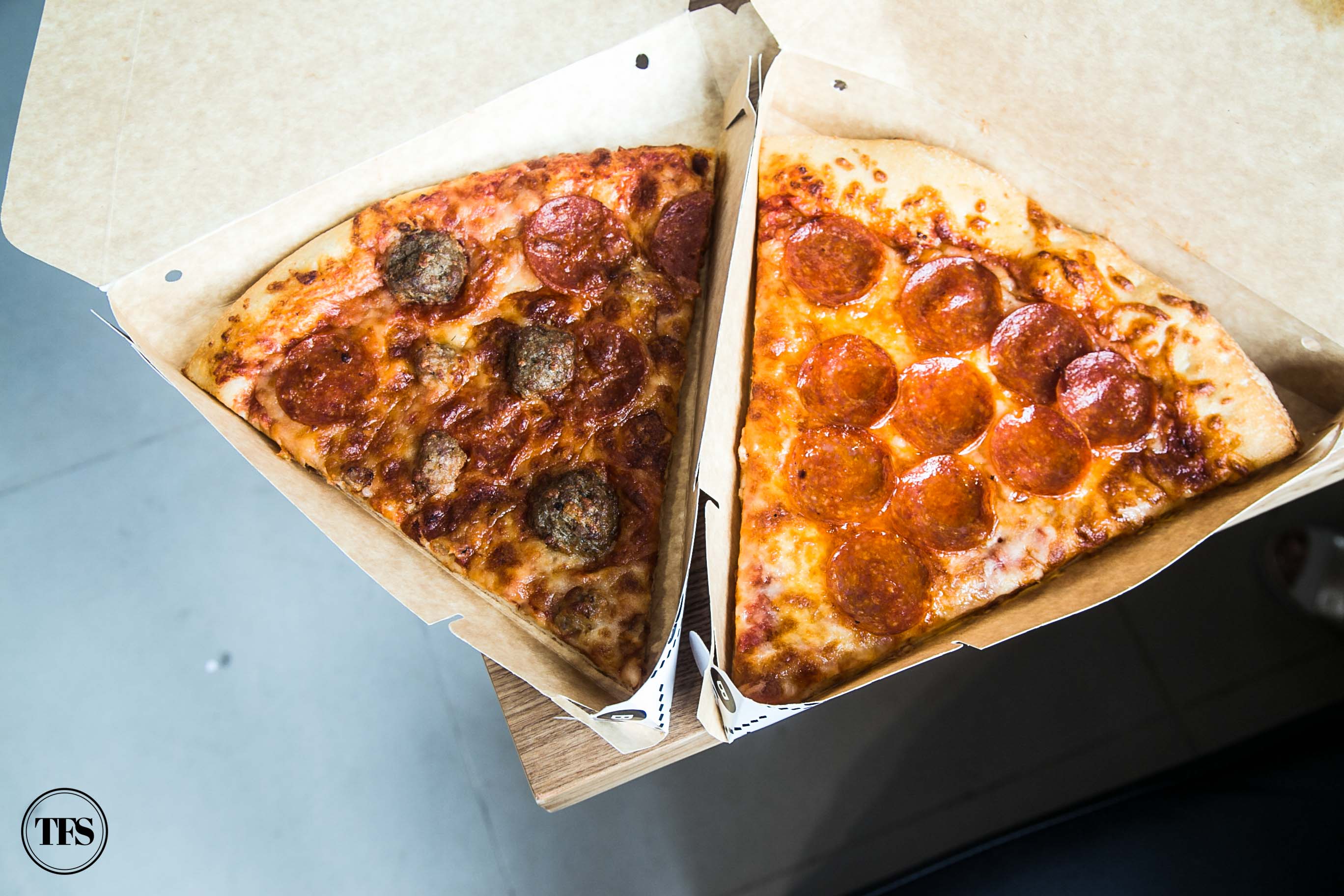 If you dropped by Landers Otis on its opening day, I'm sure your story is interesting as well!
What do you think of Landers Otis?
Share with me your thoughts!
Stay updated and Subscribe to The Food Scout for Free!
Pray, Eat and Love.
Cheers,
The Food Scout
---
Location: Mendoza Guazon St, Paco, Manila, Metro Manila, Philippines
Facebook: https://www.facebook.com/LandersPH