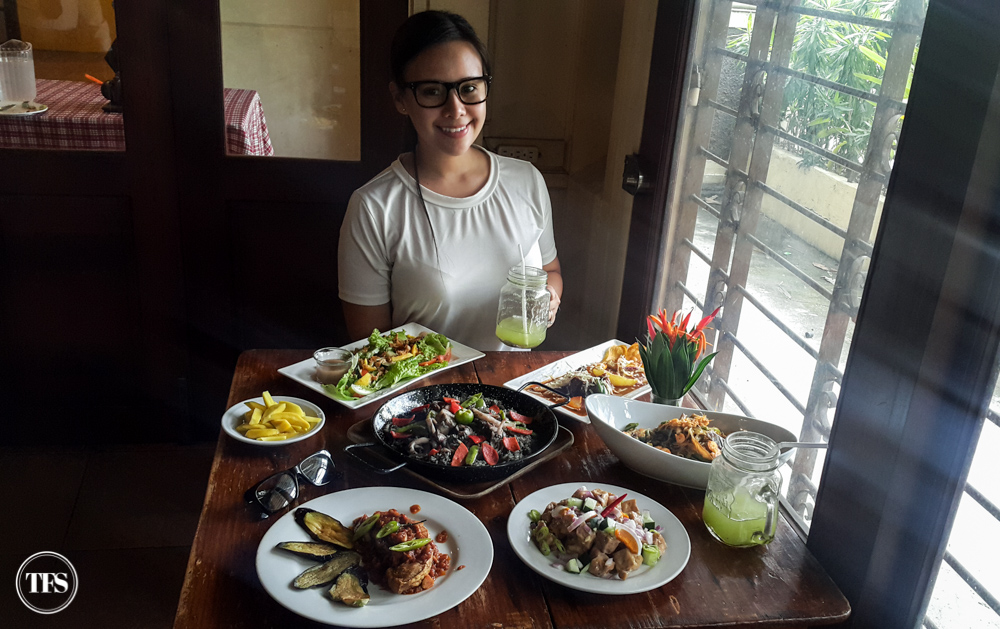 Undiscovered by many, Tanza is one town in Cavite that houses two charming restaurants to be visited. Located along Sta. Cruz St., it's still not far away from the metro.
Calle Real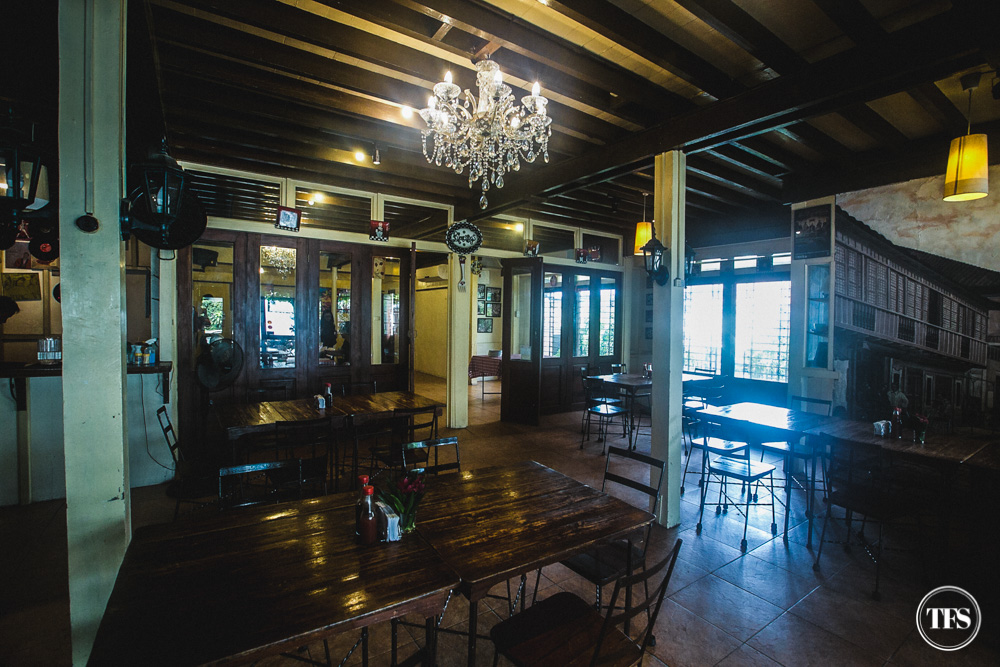 There is beauty in old ancestral homes. The charm of 1922 is still evident and well-preserved at Calle Real. Owned by Noel and Millie Lozada, Calle Real lets Filipinos understand the culture of Tanza through their dishes. The proudly Caviteño restaurant doesn't drift away from the concept of comfort Filipino and Spanish food with a twist a.k.a. their heirloom recipes. Giving emphasis to bold flavors as well, you'll wish Calle Real is only a few miles away from Manila. But thank God, Calle Real remains to be where it is, which gives us a reason to visit Tanza.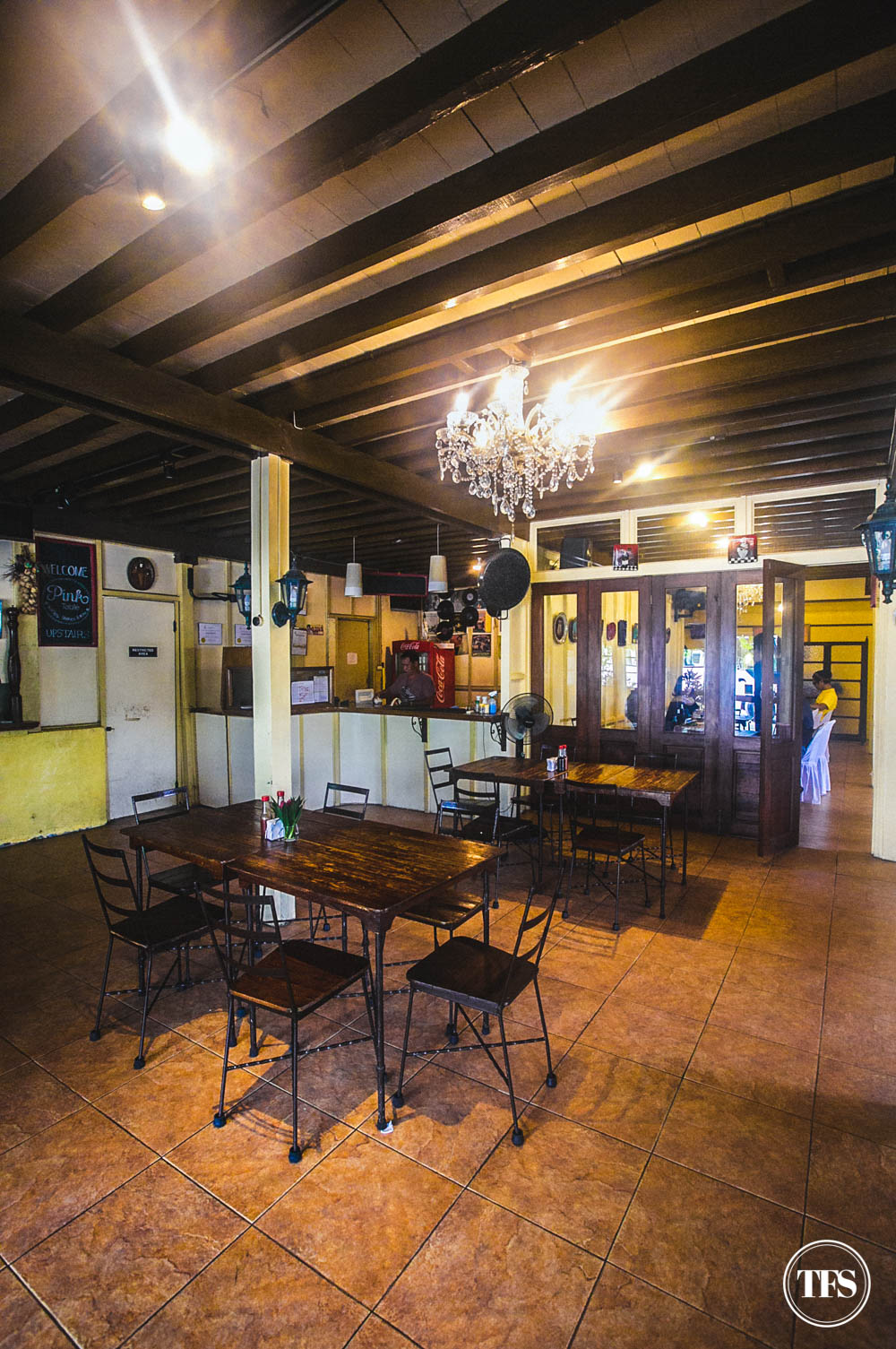 I looked towards the Dried Pusit Salad with Peanut Brittle and Tamarind Dressing for a healthy starter. Unconventional blend of salty dried squid, sweet peanut brittle, mangoes and tamarind dressing on salad greens. Interestingly, the flavors jived. It's a salad that persuades you to don't fret and go get your salad fix!
Something to love munching on is this Burong Mangga or fermented green mangoes. Growing up with a mother who's addicted to green mangoes and bagoong, my taste adapted where I am magnetized to anything that has to do with green mangoes.
Our country favorite pulutan has been formed healthier and called it Tokwa Sisig. Tokwa or tofu sliced into cubes with the same rich flavors of pork sisig. The edges appeared crispy, my kind of texture, and the mild heat from the chilies is just right. If you love Pork Sisig, it's easy to say this Tokwa Sisig will give your tastebuds and belly a smile too.
I'm confident every Filipino will give a star to Calle Real's Crunchy Pork Binagoongan. Targeting perfection to its juicy meat and crunchy skin, you'll think the meat is enough to get a cup of rice. What more when the bagoong sauce is added, with tart tomatoes and its homemade pomodoro style sauce layered on top and at the bottom, an extra rice is required. I almost forgot, roasted eggplant stays on the side to complete the Crunchy Pork Binagoongan plate every Tanza visitor must eat.
Because of the town's Spanish influences, Paella Negra made it to the list of family recipes that lives in Calle Real's four corners until today. Keeping it traditional, you'll get the good old-fashioned Paella Negra with a strong taste of squid ink, toppings of fresh seafood, chorizo and peppers.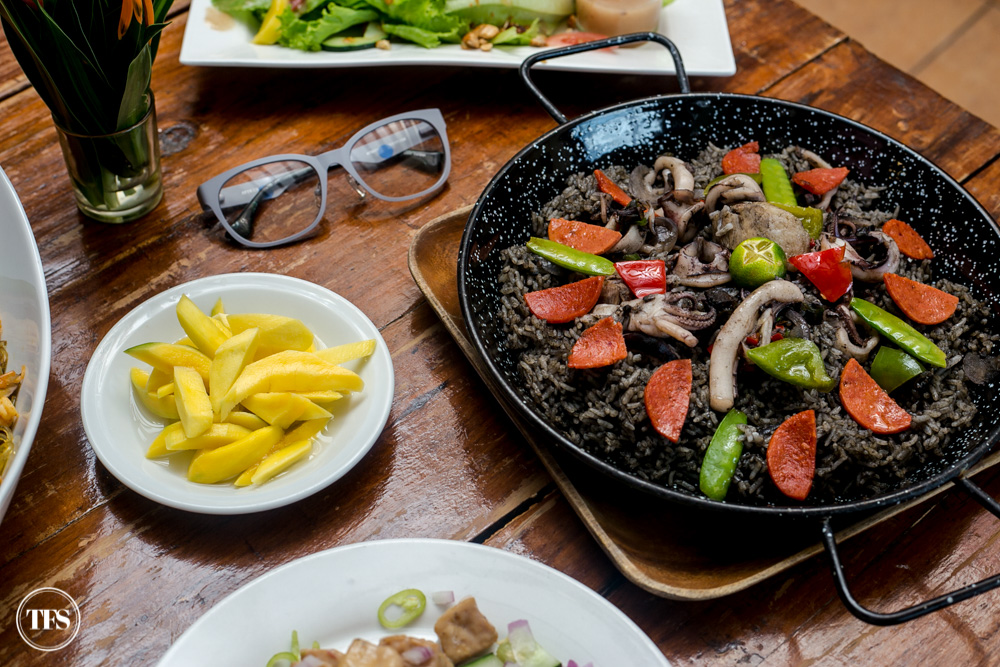 In this part of the trip, I was still wearing my Transitions® Lenses that gave me fully clear vision indoors. From staying outdoors then walking back to indoors, the Chromea7™ technology allows Transitions® Signature® lenses to be more responsive to the lighting conditions around. It adapted quickly to my environment even before I knew it. I didn't have to take it off or wear it back again, which is a total hassle. Fortunately, Transitions® Lenses crafted convenient eyewear for everyone.
The Pink Table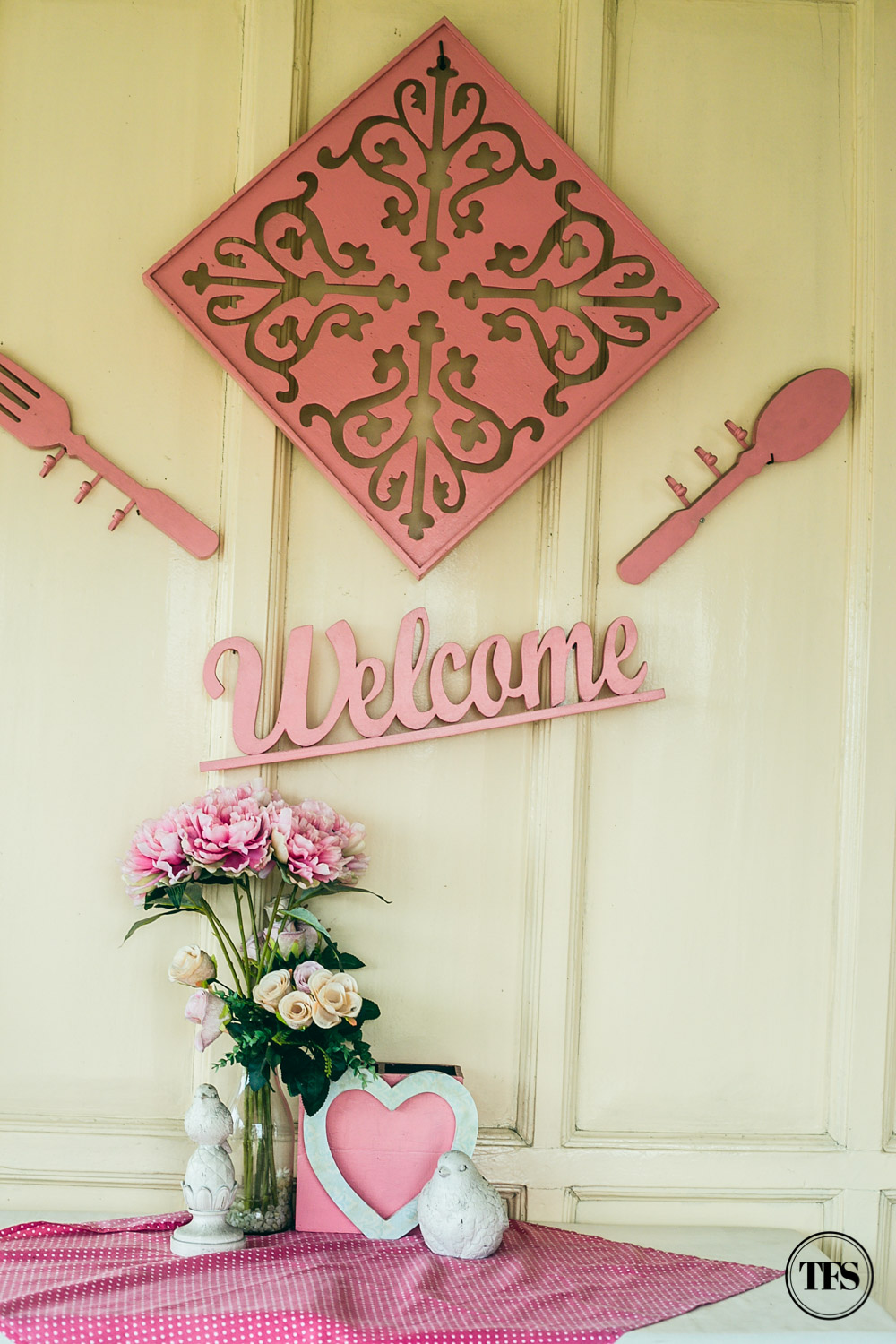 One floor away, also at the same lot where Calle Real is, you'll find The Pink Table. Right after our heavy lunch, we walked straight up to The Pink Table for coffee, tea and small plates of their famous hot Churros.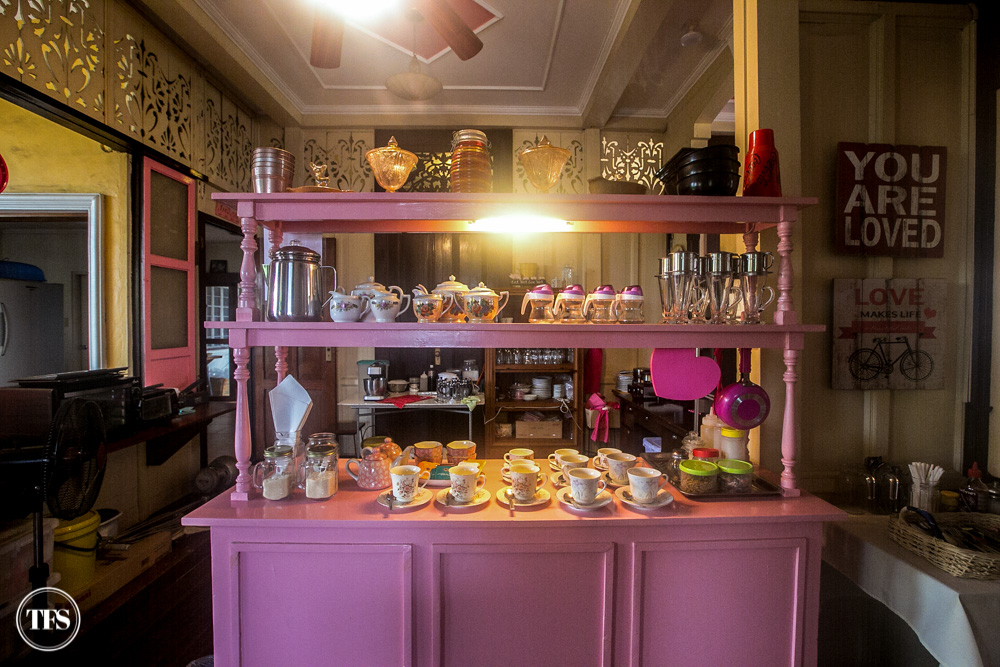 We didn't only find a pink table, but a room filled with things all in pink. Prettily decorated like Barbie doll's house, furnitures, walls, kitchen items, and all other intricate details are dressed in pink. While walking around The Pink Table, I bursted out, "Oh it's just like my room!" Hahaha!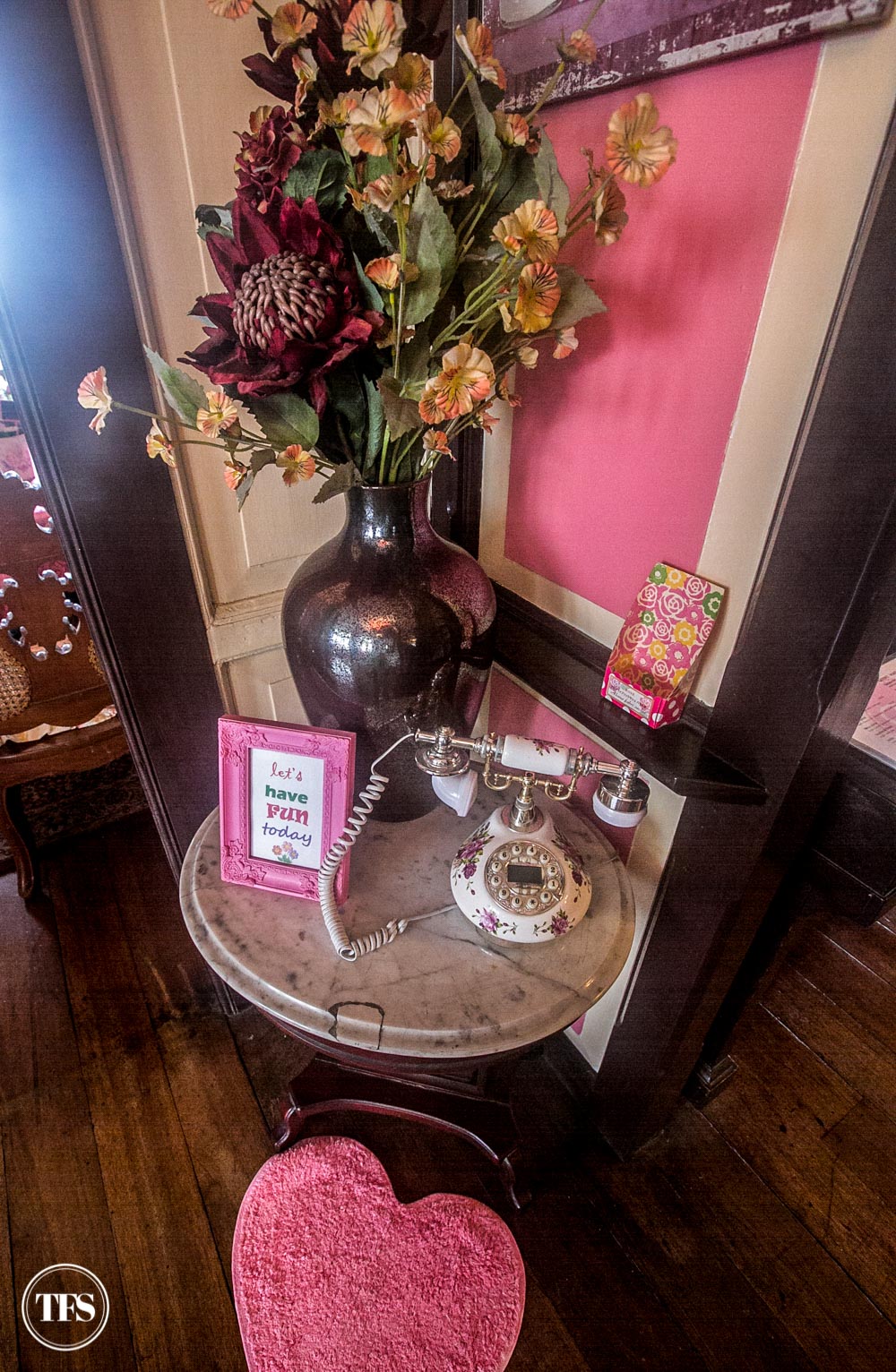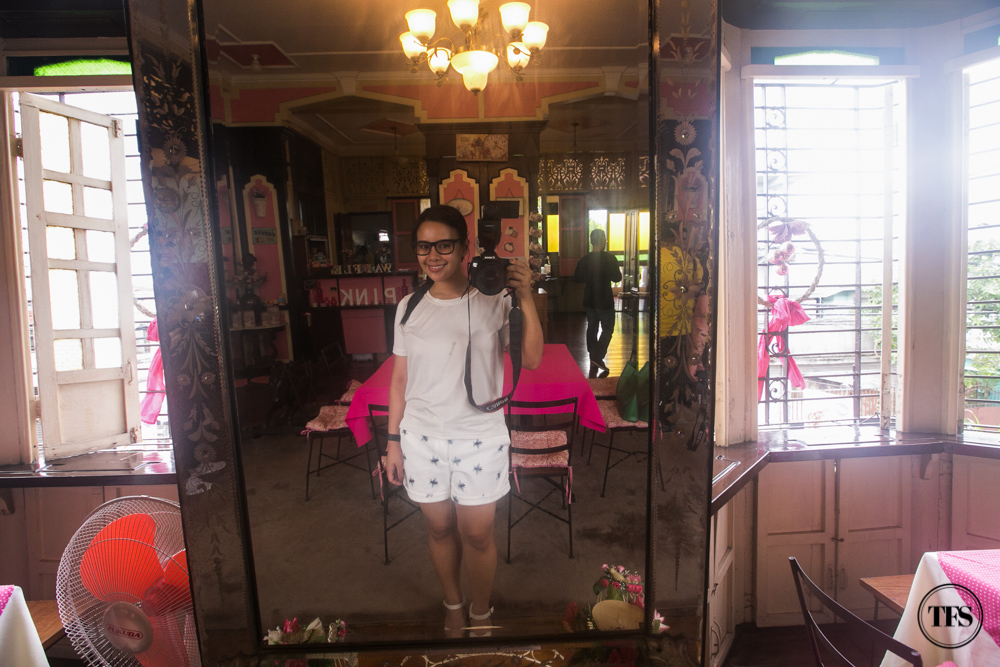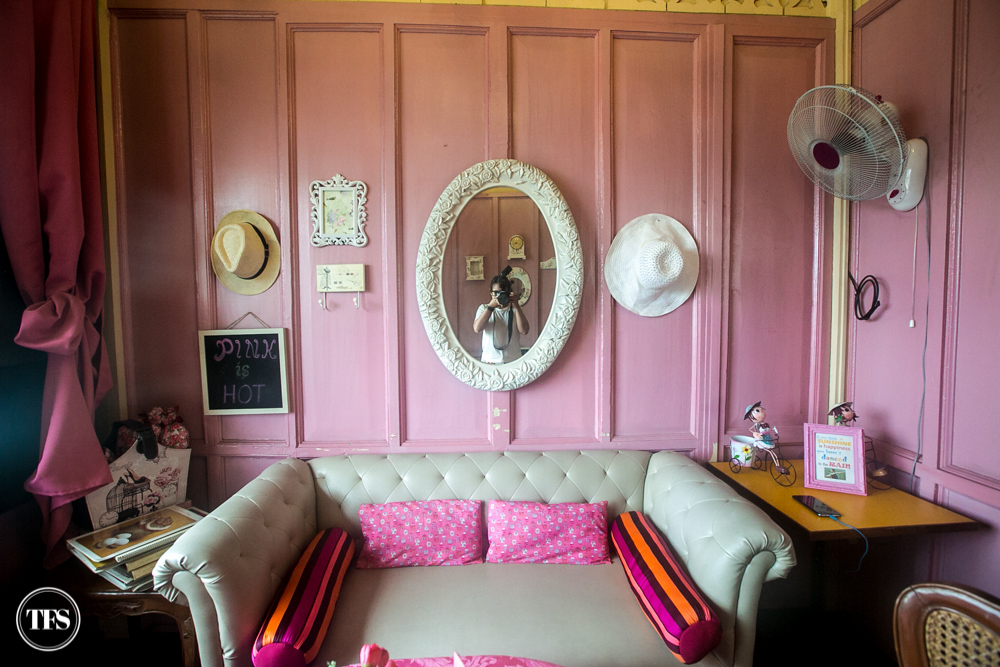 Boys, you know where to take your ladies next time!
Make room for The Pink Table's Churros because it is the bomb! Then, dip it in hot chocolate, you'll thank me for telling you about this coffee place in Tanza.
Museo ni Emilio Aguinaldo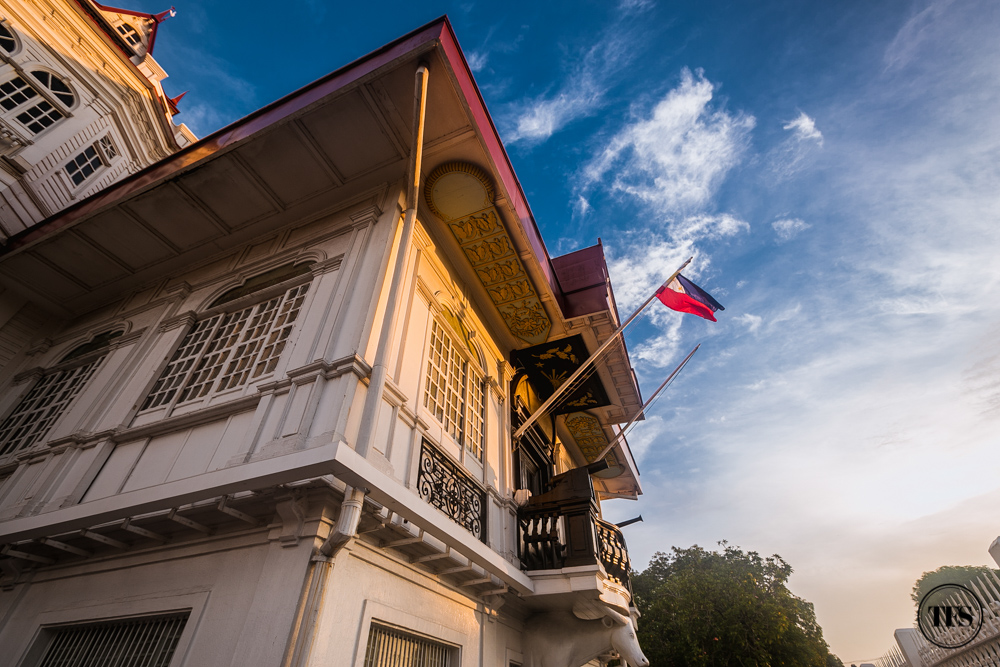 We hopped on to Museo ni Emilio Aguinaldo, our last stop for our Cavite Food & Heritage Tour. Compared to my visit to the house of Emilio Aguinaldo during my teenage years, I am now more inclined to learning about history. It was music to my ears listening to the tour guide explain each section of the house, including insider stories of Emilio's family and friends who visit their home.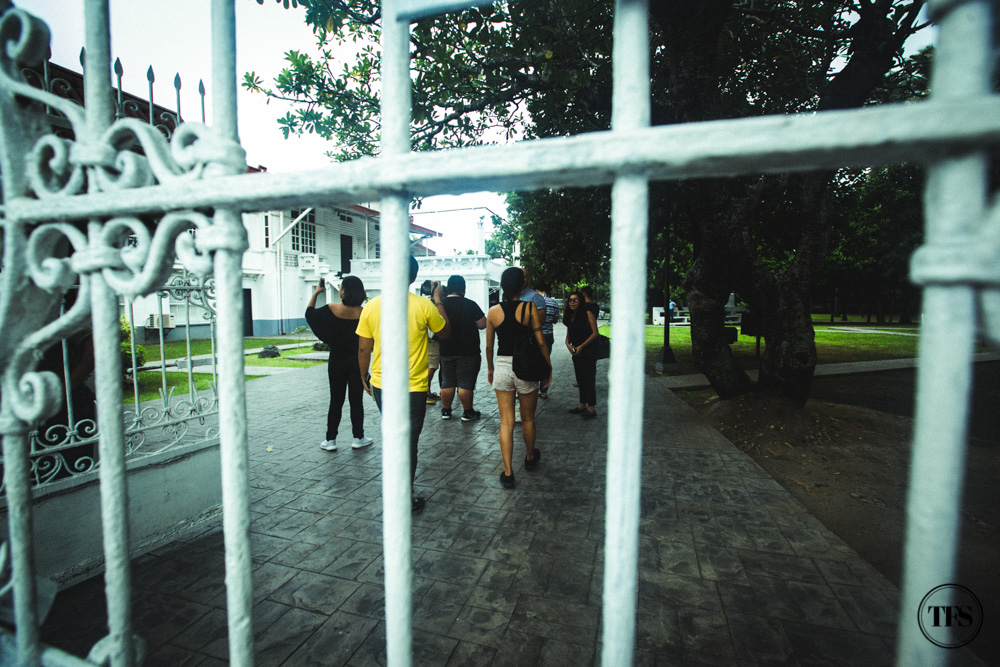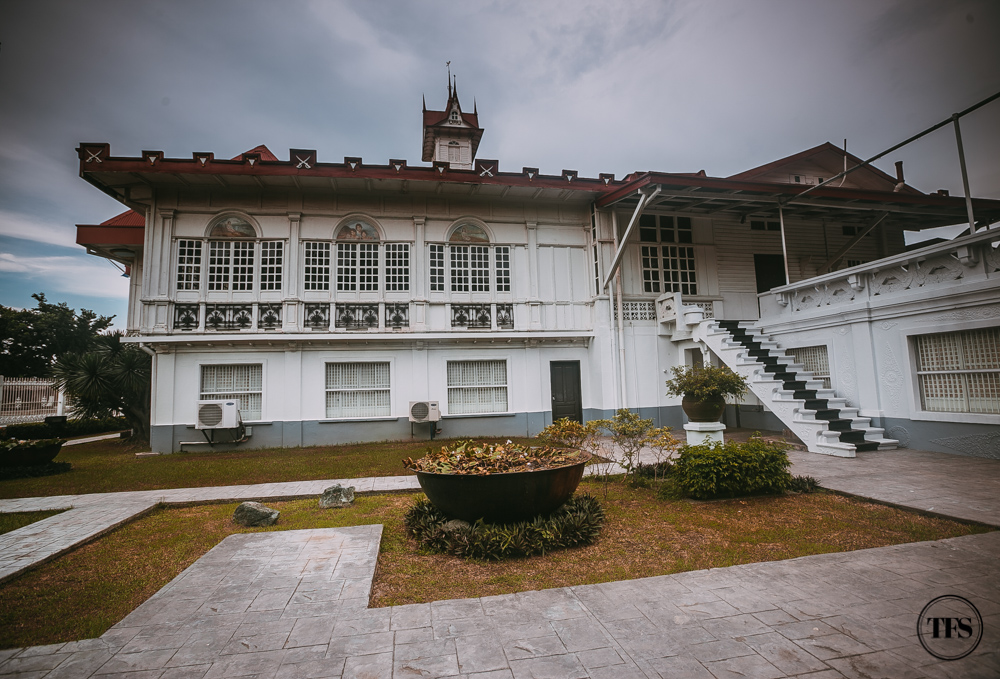 Emilio lived "the life" of the rich and famous. His personality and character were revealed through every part of the mansion. One I can't forget is how the mansion was constructed and designed  in 1845. As we walked through, our guide showed us Emilio's secret compartments, passage ways, doors, and all other elements giving a hint how important security was for him. He was a politician; that's understandable.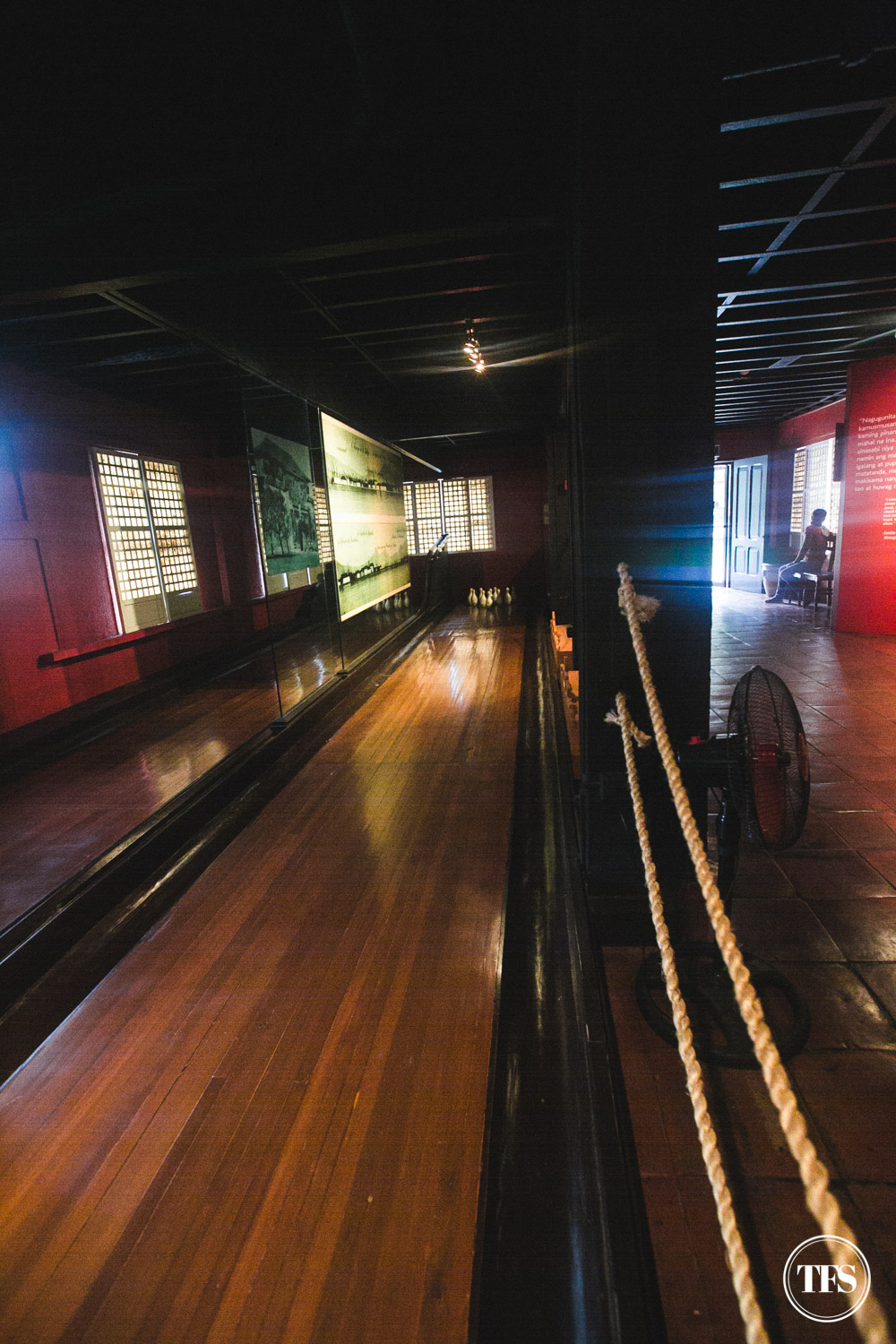 The bowling alley inside the mansion.
Beautiful paintings in the museum translate Emilio Aguinaldo's journey as he led series of victorious battles.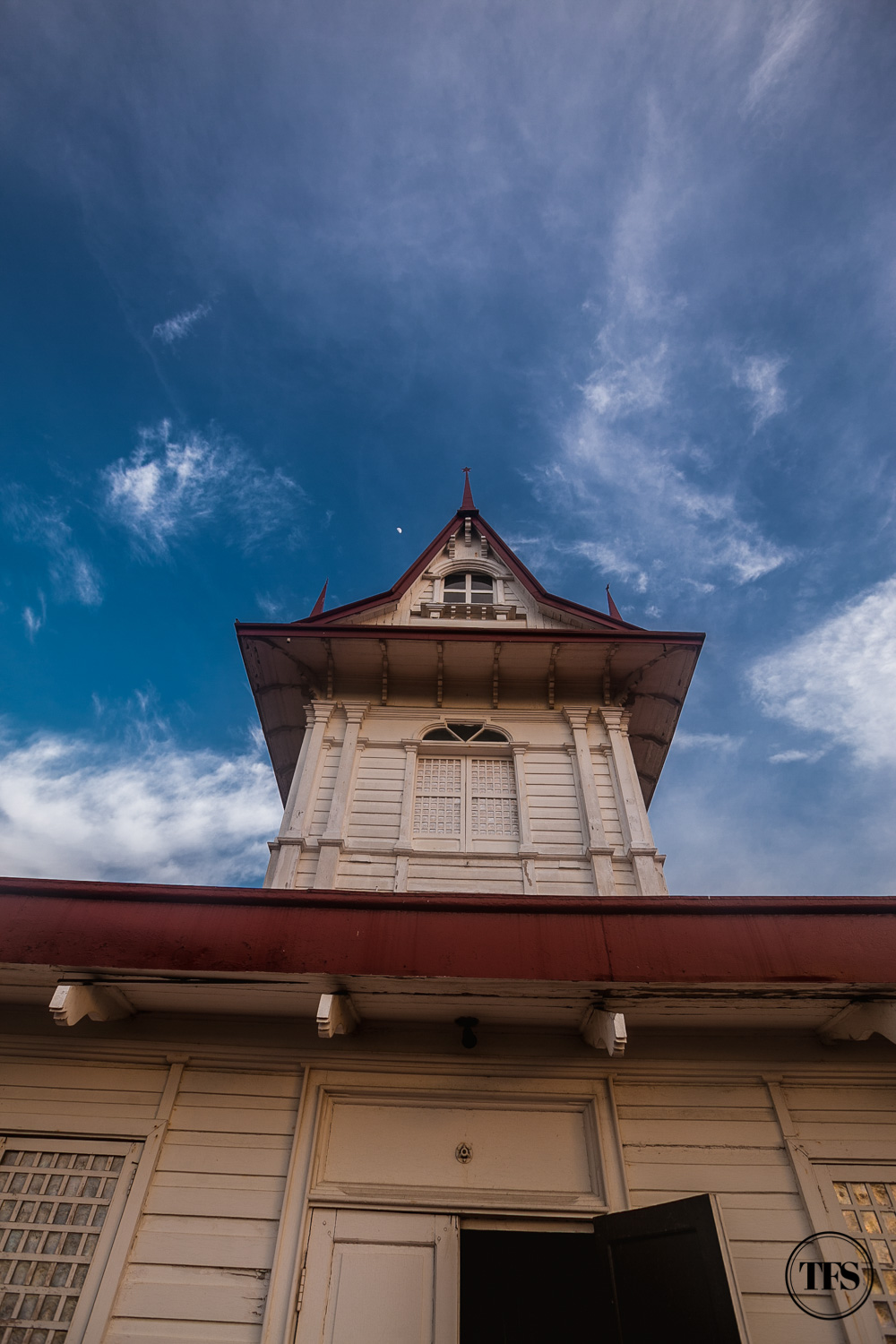 Climbing up to the 6th and 7th floor requires you to endure narrow ladders. The design isn't meant for people to hang around. It was quite a challenge to climb up, most especially the 7th floor. I tried not to fall to the 7th floor as I wear my 3-inch wedges and carry my heavy SLR. Well, according to the guide, the reason for the high floors was for Emilio's guards or snipers to watch over the property just in case anyone would attack.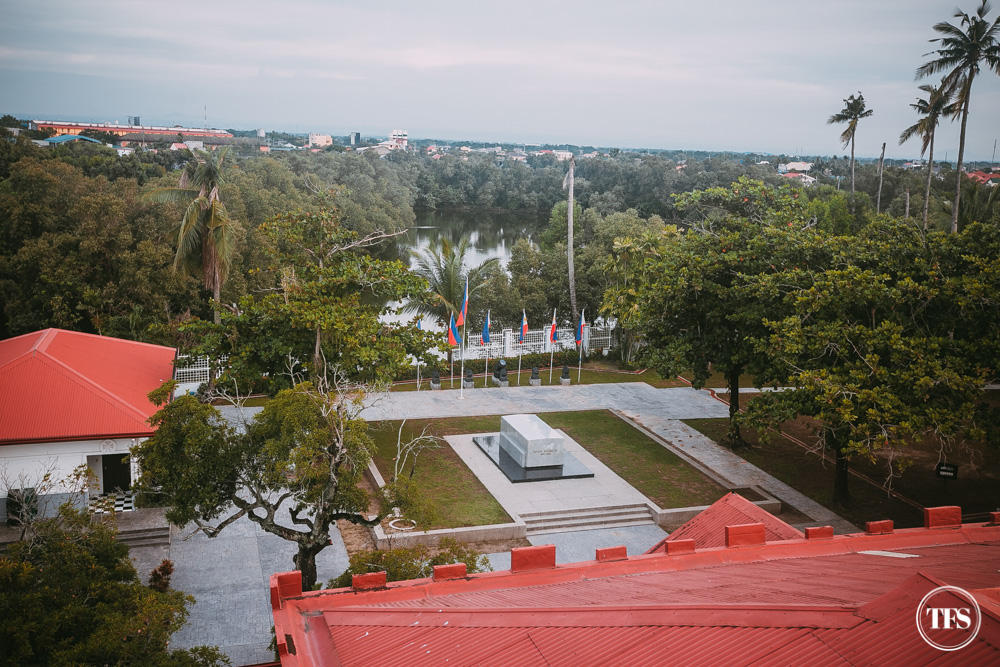 View from the 6th floor.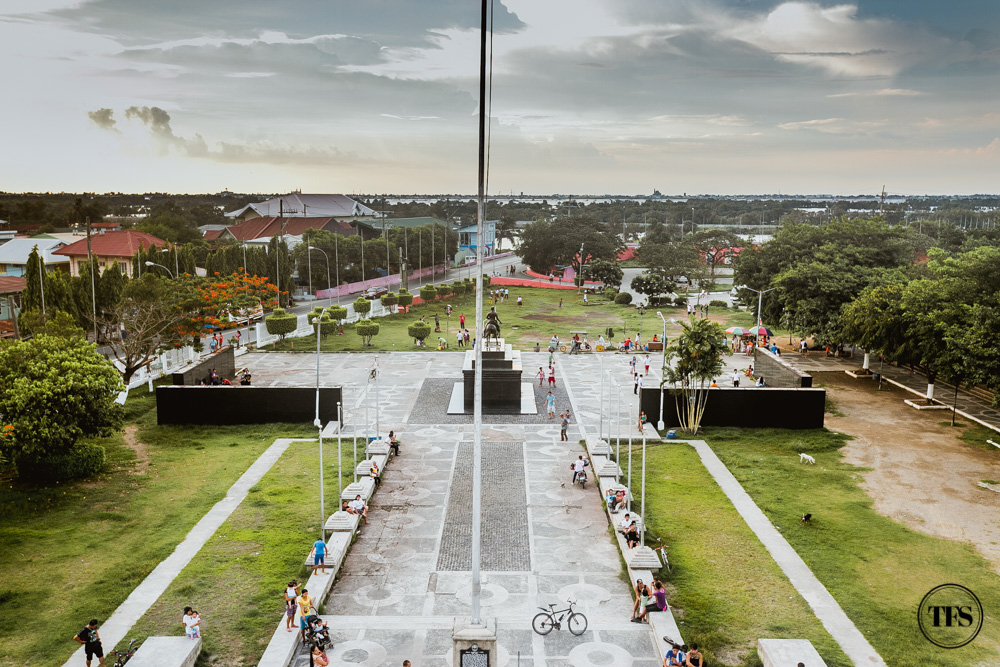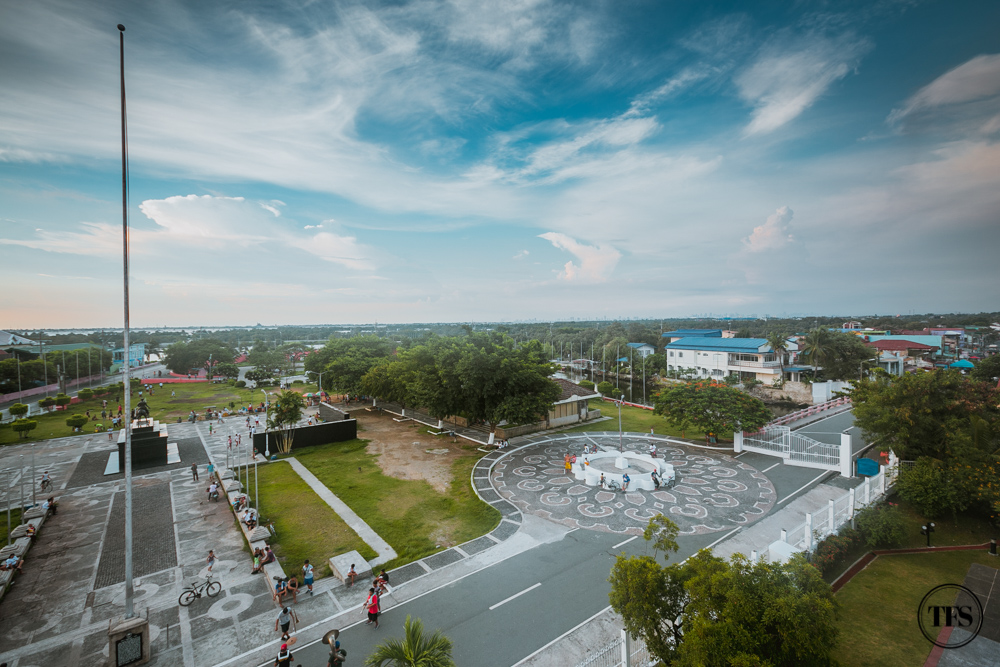 View from the 7th floor.
If you're wearing Transitions® Lenses like mine, you'd still be comfortable wearing the responsive lenses no matter what time it is throughout the day. As I take these photos, I was wearing my Transitions® Lenses on.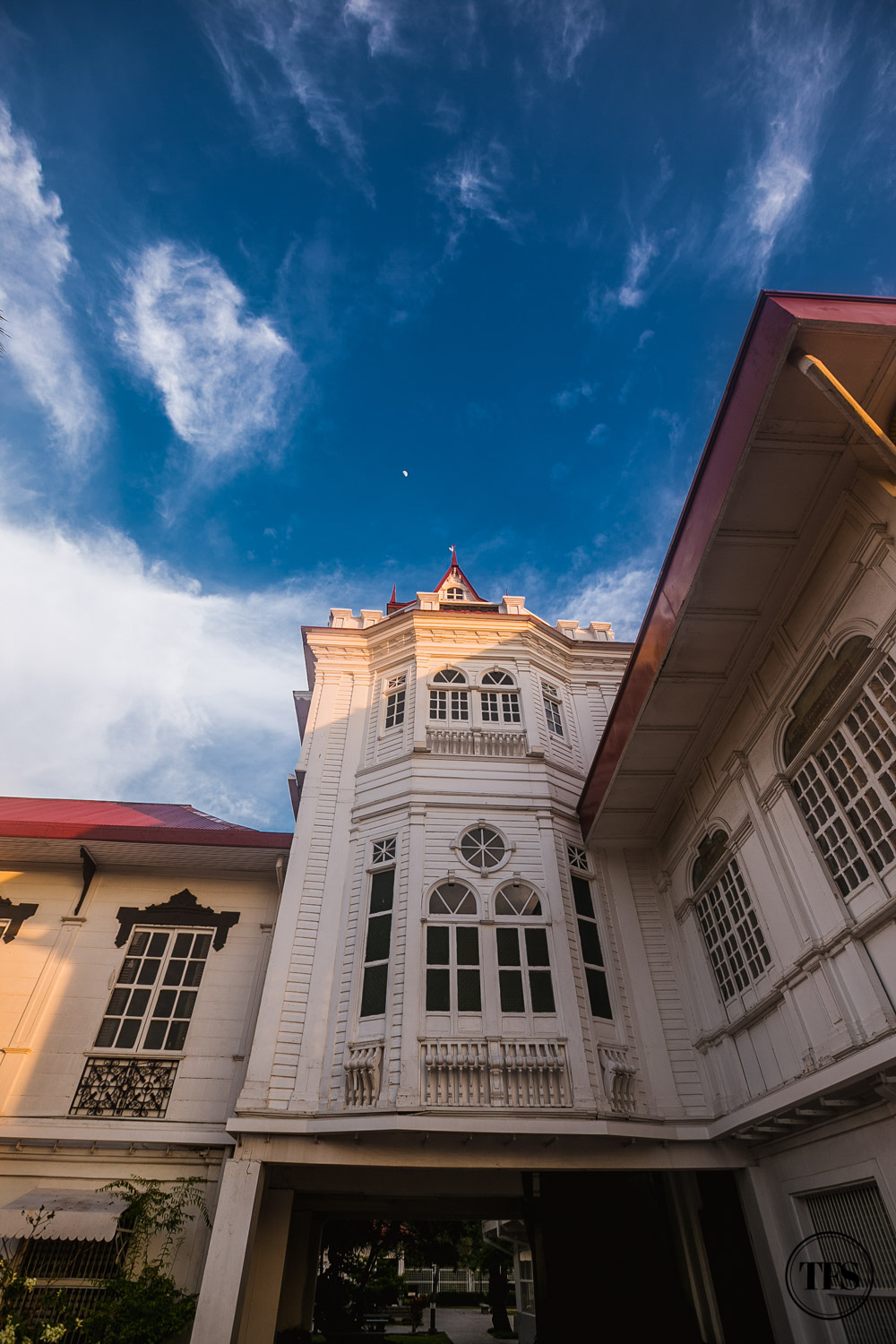 What do you think of our Cavite Food & Heritage Tour?
Share with me your thoughts!
Stay updated and Subscribe to The Food Scout for Free!
Pray, Eat and Love.
Cheers,
The Food Scout
---
Facebook: https://www.facebook.com/TransitionsPhilippines