2 years ago, the last time I pampered my face for a facial treatment. If you get to know me personally, you'll understand where I stand when it comes to vanity. I'm not extremely high maintenance or "kikay" as Filipinos call it, yet not extremely low maintenance as well. Let's just say, I'm more on the practical side. I buy what's important and necessary, especially for my skin. I think before I buy, if it's worth my money's investment or not. When it comes to beauty, I'd rather invest on skin care and vitamins than make-up. Don't get me wrong, I love lipsticks! But then, if it's for taking care of my skin, I'd go for that. Although, thinking my daily skin regimen is enough, I totally forgot how important it is to get a facial, until I was reminded I should go get one months before my wedding. Besides, I'm overdue. 2 years to be exact!
Honestly, there are many other options to get a facial. But I thought of YSA Skin & Body Experts, my trusted one since 2014.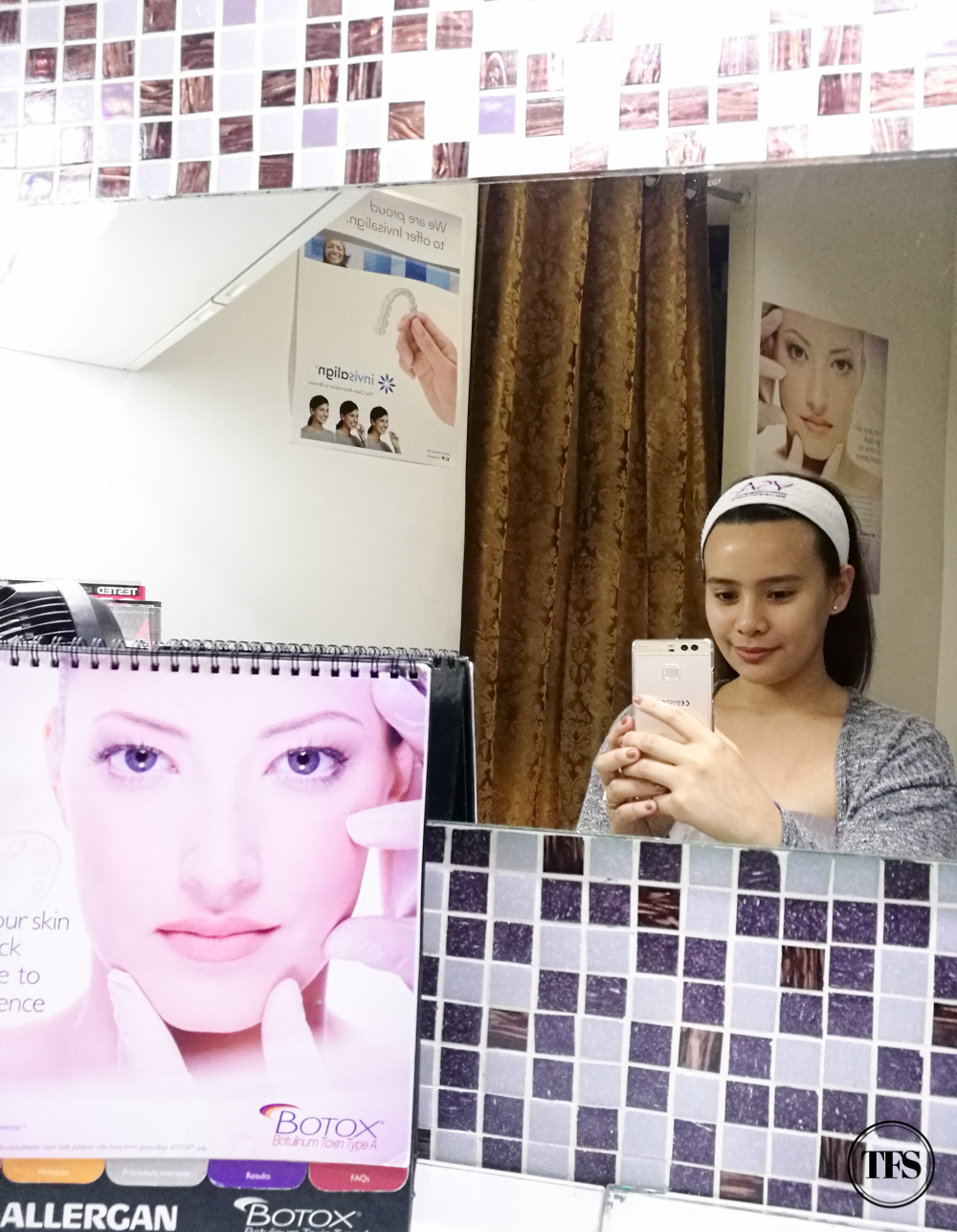 To start my Facial Treatment, I was asked to wear a hair band to keep my hair away from my face during the treatment. In times like these, it's hard to bring my bulky Canon SLR. So, I stick with my Huawei P9 as my handy-dandy phone camera with great quality.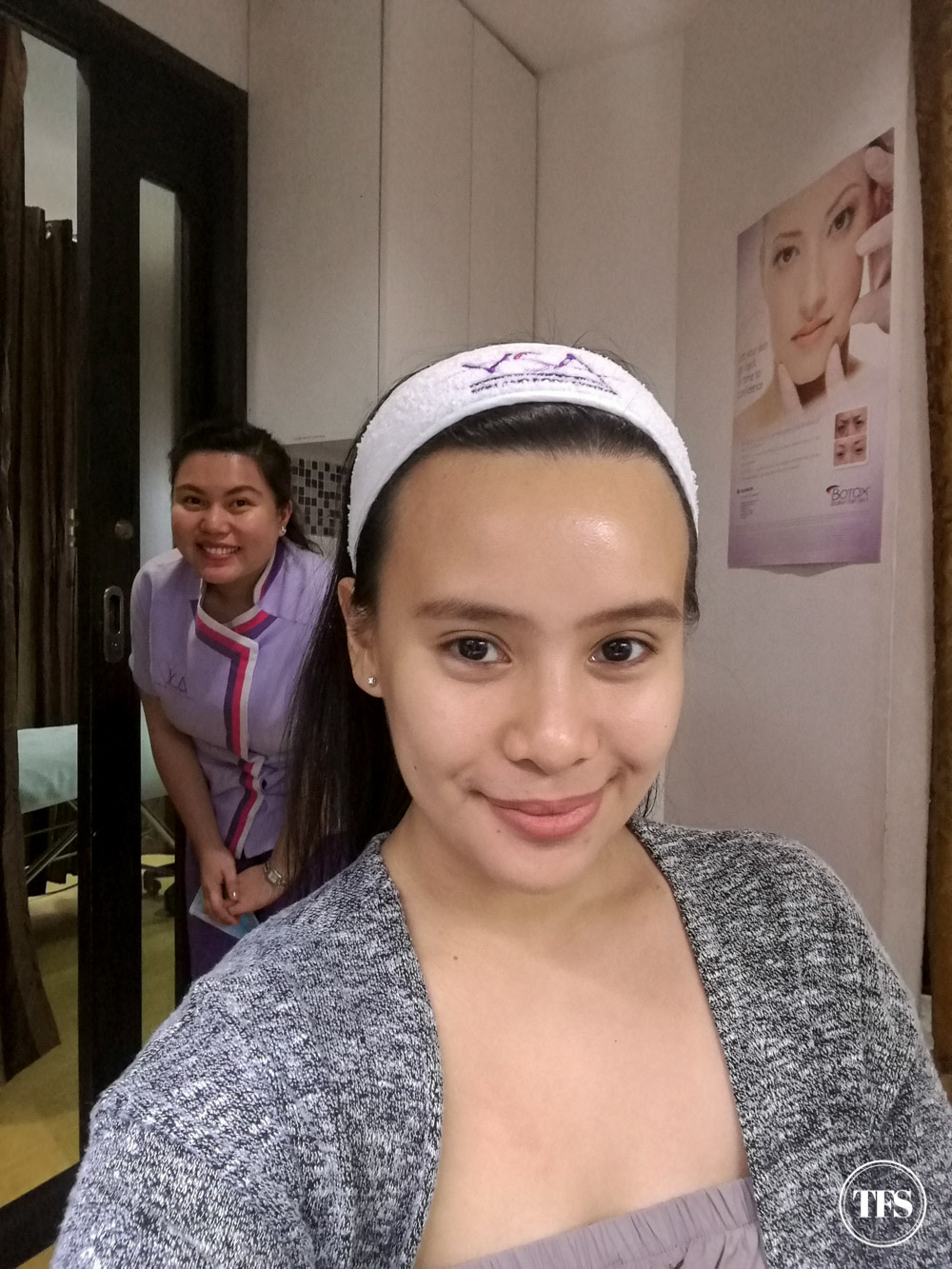 Aside from the services, what I appreciate about YSA is the team behind it. You'll understand how pleasant the people are when you visit their YSA Galleria branch, my favorite branch.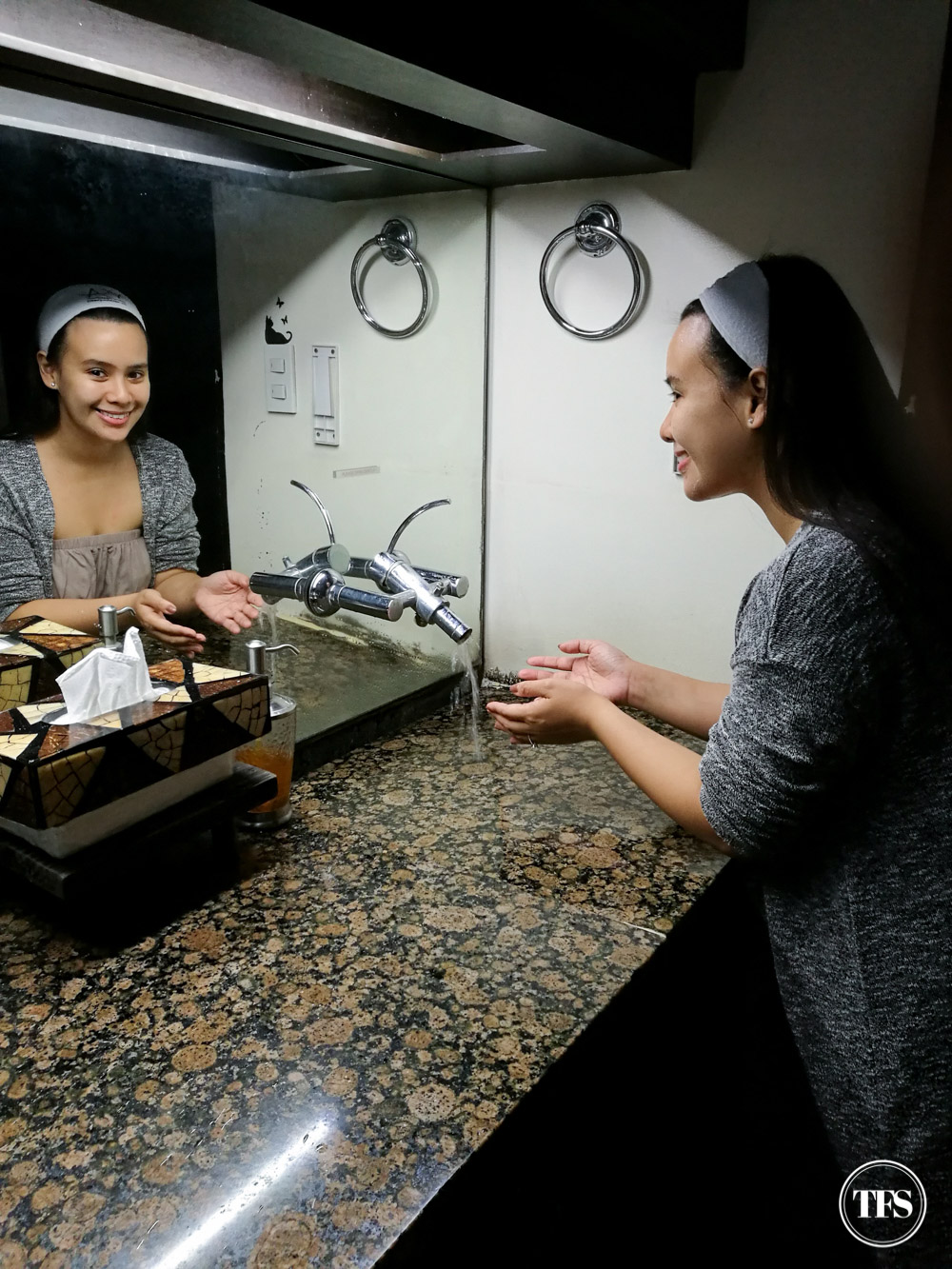 With or without anything on your face, it's a requirement to wash your face before any YSA Skin Specialist touches your face.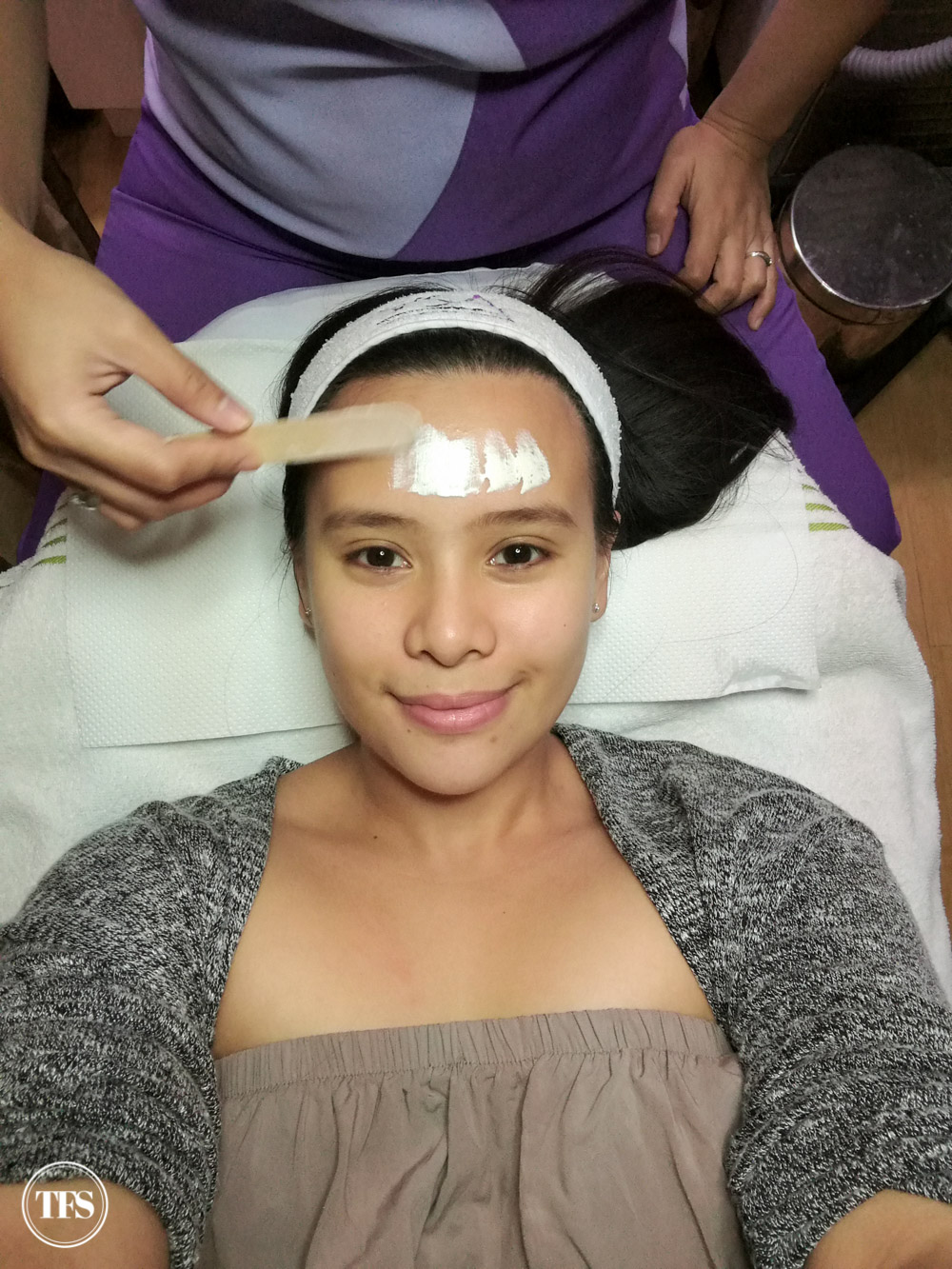 The treatment began when I lied down like sleeping beauty. Well, I almost fell asleep after taking numerous selfie photos like this one. Haha!
Tin, my skin specialist that day, applied this Rejuvenating Mask and kept it sitting on my face for around 10 minutes. Then, she continued the treatment by placing me under a steaming machine. Fog all over my face for minutes to open my pores. Once the pores are ready, Tin used the suctioning technique to remove all unwanted dirts on my face. A quick gentle massage came in next. Emphasize on the gentle!
To fully treat my face, Tin had to remove what I hate the most, blackheads!! I felt it and I saw it. She showed me all the visible and invisible dirt she took away from my face. I had no comments while looking at them, but in my head, thank God they're out of my face!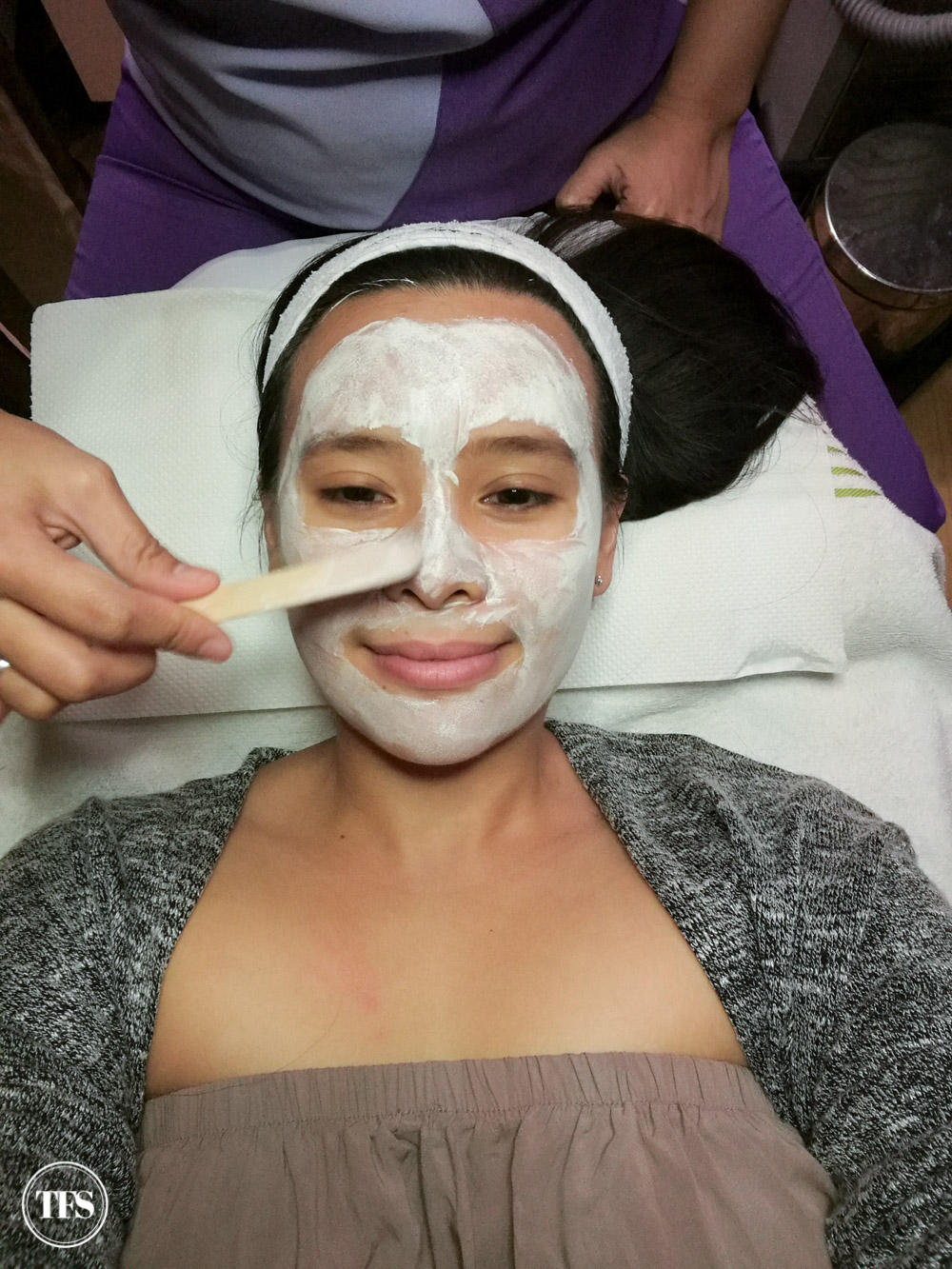 Full Facial Treatment includes mask application, facial massage to tone up facial muscles, vacuuming, laser toning, extraction/deep facial cleansing for a fresher, cleaner and smoother skin.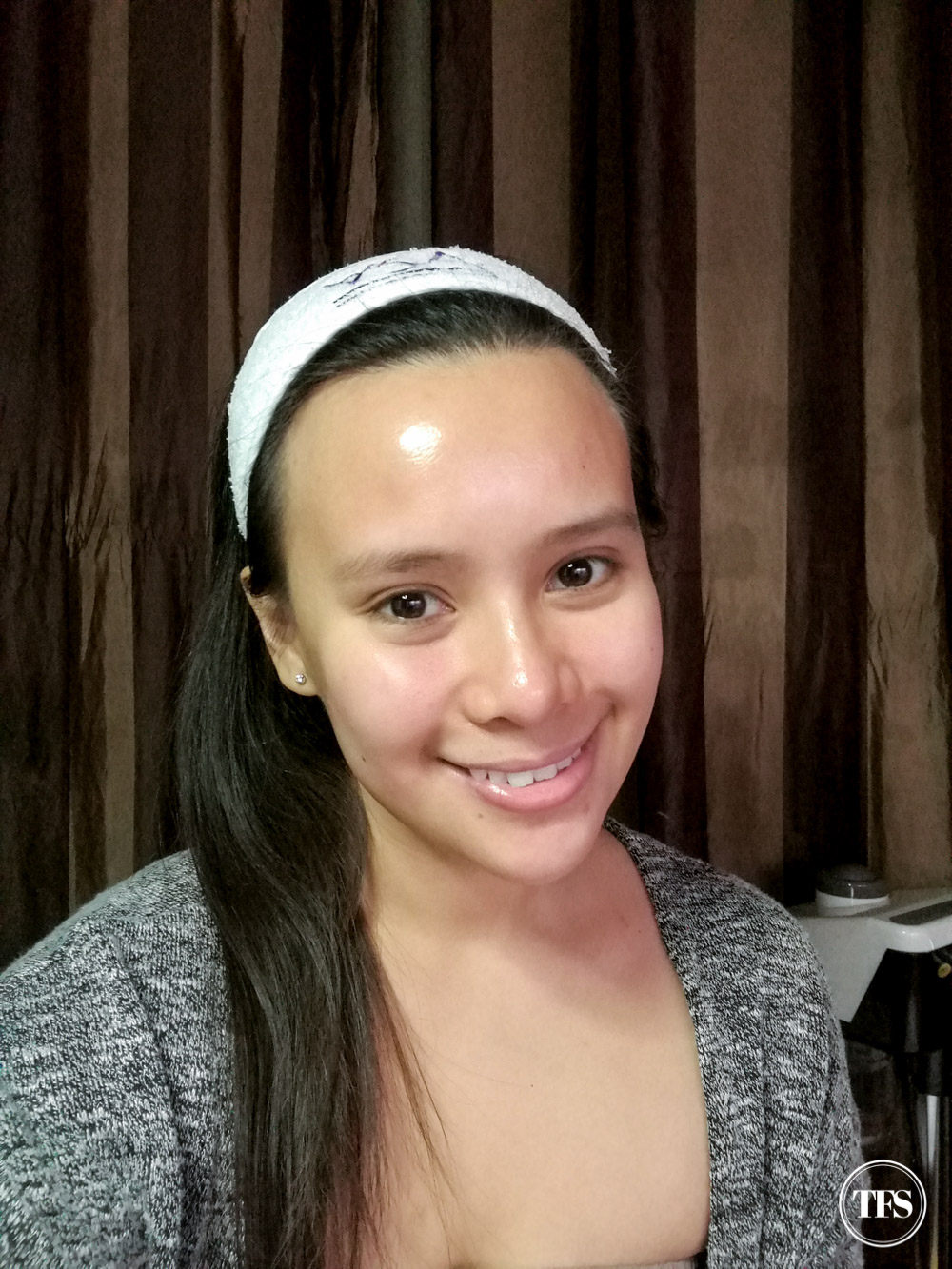 My after-facial look that's normally on the pinkish side because of all the pricking. No filter at all. Just used the front camera of Huawei P9.
I was asked not to wash my face until the next morning to avoid any complications from the medicines applied. It was a total of 45 minutes for the Full Facial Treatment.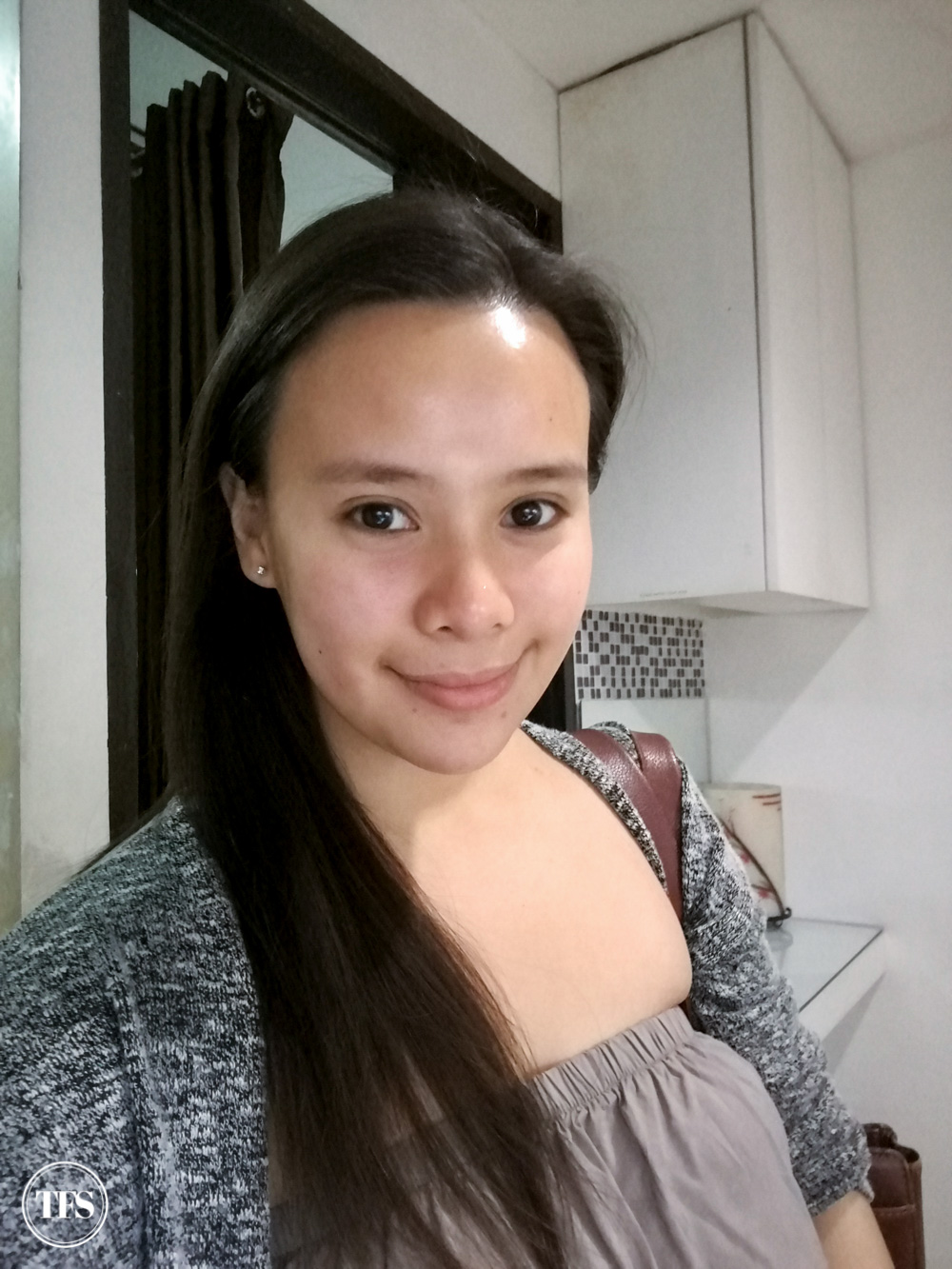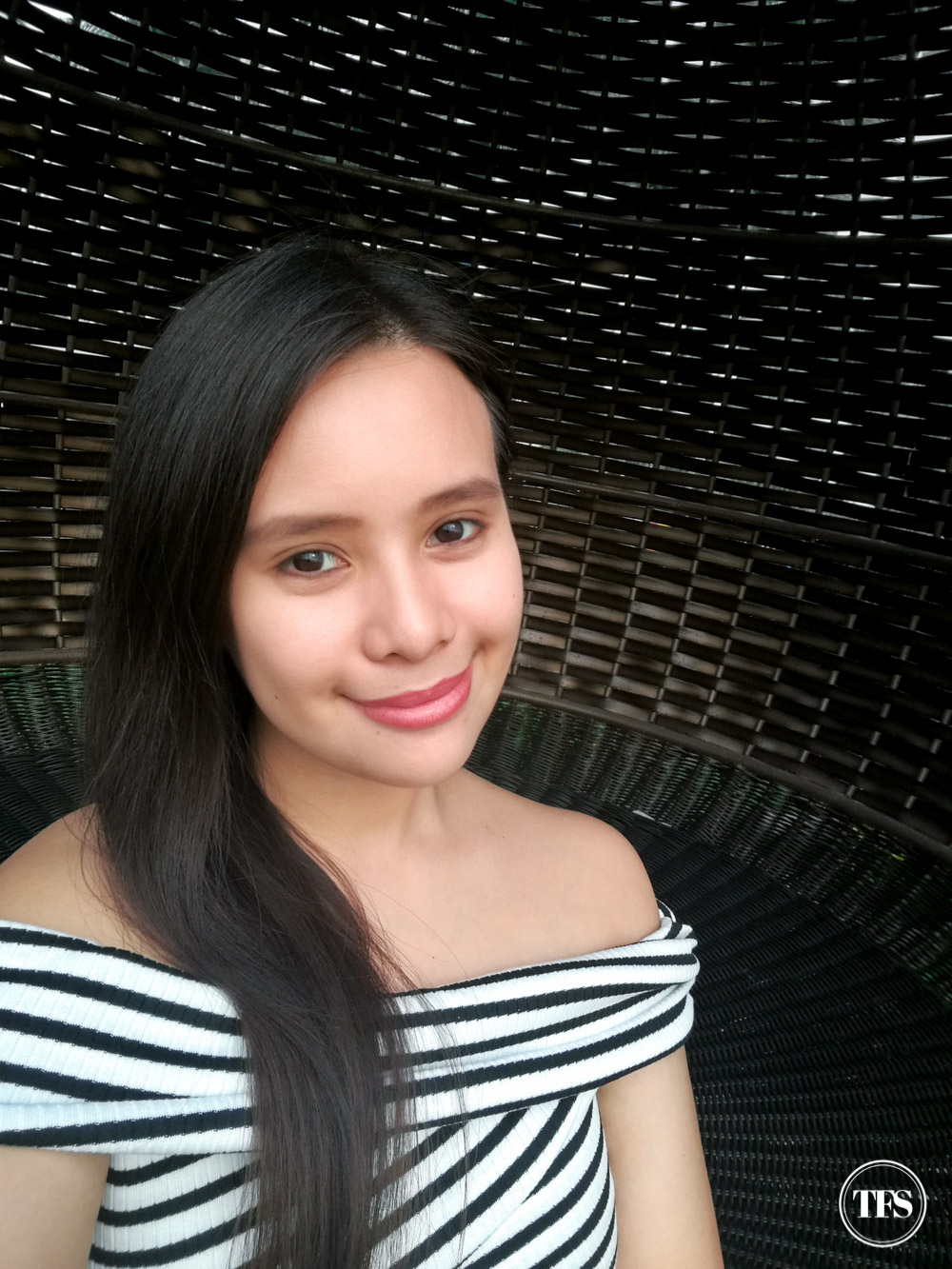 Satisfied with the service and Facial Treatment from YSA Skin & Body Experts. Goodbye blackheads and all those dirts hiding in my face for the longest time. I could say, my face is wedding-ready! Hahaha!
If you haven't tried YSA's services, call them now!
 Pray, Eat and Love.
 Cheers,
 The Food Scout
---