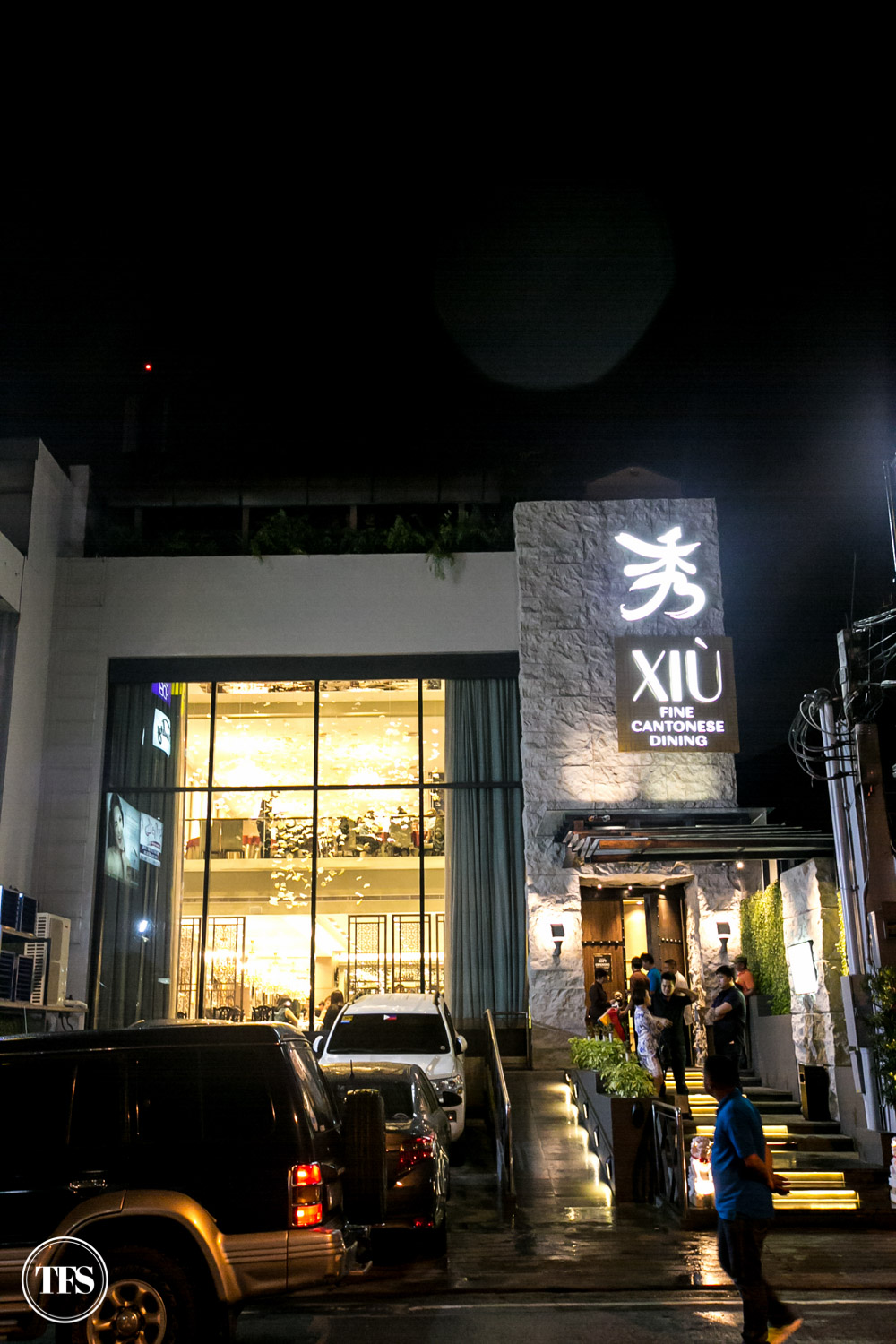 O and I couldn't believe our eyes Lugang already closed its doors in Greenhills when we passed by the building several times. From our own speculations, we initially thought the franchise didn't work out. Although, I knew it was impossible because each time I pass by Lugang, the parking is overflowing. However, we got it all wrong. We received an invitation to visit a new restaurant called XIU Fine Cantonese Dining. That's where we found out that Xiu is the newest concept of HTCG, the group behind favorite establishments like Lugang Cafe, Tuan Tuan and The Dessert Kitchen.
According to Annabelle Chua, CEO of Xiu, West Villa is one restaurant in Hong Kong they keep on going back. Fortunately, Annabelle and her team had the chance to collaborate with key players from Hong Kong's vibrant culinary scene. Coming from a long line of respected restaurateurs, Lawrence Koo from West Villa brings his vast knowledge of Cantonese cuisine to the table, while Executive Chef David Cheung boasts three decades' worth of experience overseeing the action in the kitchens of Hong Kong and China's premier restaurants such as West Villa and Lei Garden. And with that said, the best location should be given to it. In other words, the best location where Lugang is, has to be completely renovated for the new concept, for Xiu.
Xiu means "elegance" in Chinese. Without a doubt, it's automatically what you'll feel from the minute you enter and let your eyes roam around the modern and elegant interiors of Xiu. A really different ambiance and vibe from the Lugang I remember. The new Chinese restaurant gives guests a true taste of Hong Kong, with a marriage of Old World charm and modern aesthetics. Xiu serves an array of Cantonese dishes, from traditional to innovative trends from the Hong Kong fine dining scene, where live seafood is the focus. Let's just say, there are more than 8 Chinese chefs in the kitchen! Yes, that's a lot!
The Food:
As we work our way through our dinner, we first had an encounter with this Honey-glazed Prime Cut Char Siu that's unbelievably above the price I expected. From this dish, I began to gauge how much other dishes are. Tasting a piece lectured me why such a price. Better than all the other asado pork slices. Thicker, meatier and more tender than the rest. Could pass as your favorite at Xiu too!
Since I'm into any Cold Prawn Salad in general, it became natural to love this dish. Completely a refreshing fruity salad for all ages.
There's magic in their Sweet & Sour Pork! Jumping out of the typical sweet & sour pork dishes, Xiu's version has a distinct flavor that stands out with a crunchy exterior and tender meat inside. Undeniably takes one notch higher than what I normally eat in Chinese restaurants.
Once in a while, I'll find an eel dish in front of me. And this is one of those rare moments. Stewed Eel with Mushroom and Bamboo Shoot gave me and O the excitement enjoy an eel dish cooked in a special way.
Traditionally cooked Steamed Pacific Lapu-Lapu sat beautifully attracting every single person surrounding the table. It doesn't require an expert to explain how fresh the fish was. Really. That was fresh and luscious with its sauce!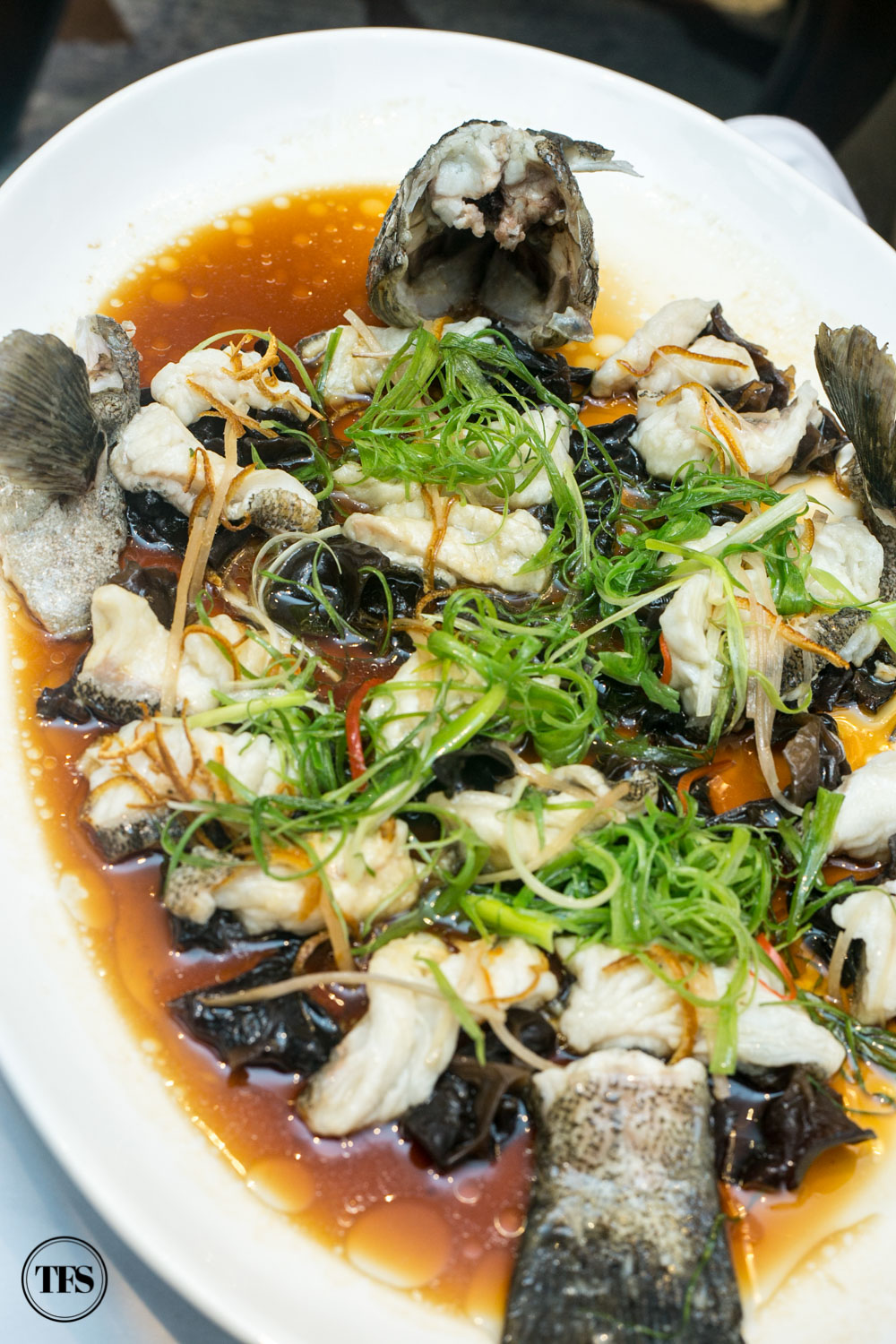 Once a bite of this Steamed Crab with Shredded Garlic & Glutinous Rice laid on my tastebuds, my eyes sparkled with delight. There was so much joy in that bite, a complete package I must say. The price varies depends on the seafood market price. Well, you just have to give it a try when you're at Xiu. Be sure not to take this dish for granted.
Hitting this giant plate of Stewed US Beef with Short Ribs was next. We were impressed by the extremely juicy and melt-in-your-mouth texture of the ribs stewed to perfection. By this time, I've concluded how meticulous Xiu is when it comes to choosing premium quality of their ingredients, seafood and meat.
Premium Soy Sauce HK Chicken in Clay Pot remained to be on top of its quality, serving guests yellow chicken with lean and juicy meat with just enough fats. By using a soy-based sauce, the dish has an equal amount of saltiness but only a hint of sweetness. Now you've got more choices, Sweet & Sour Pork and this HK Chicken dish for your kids.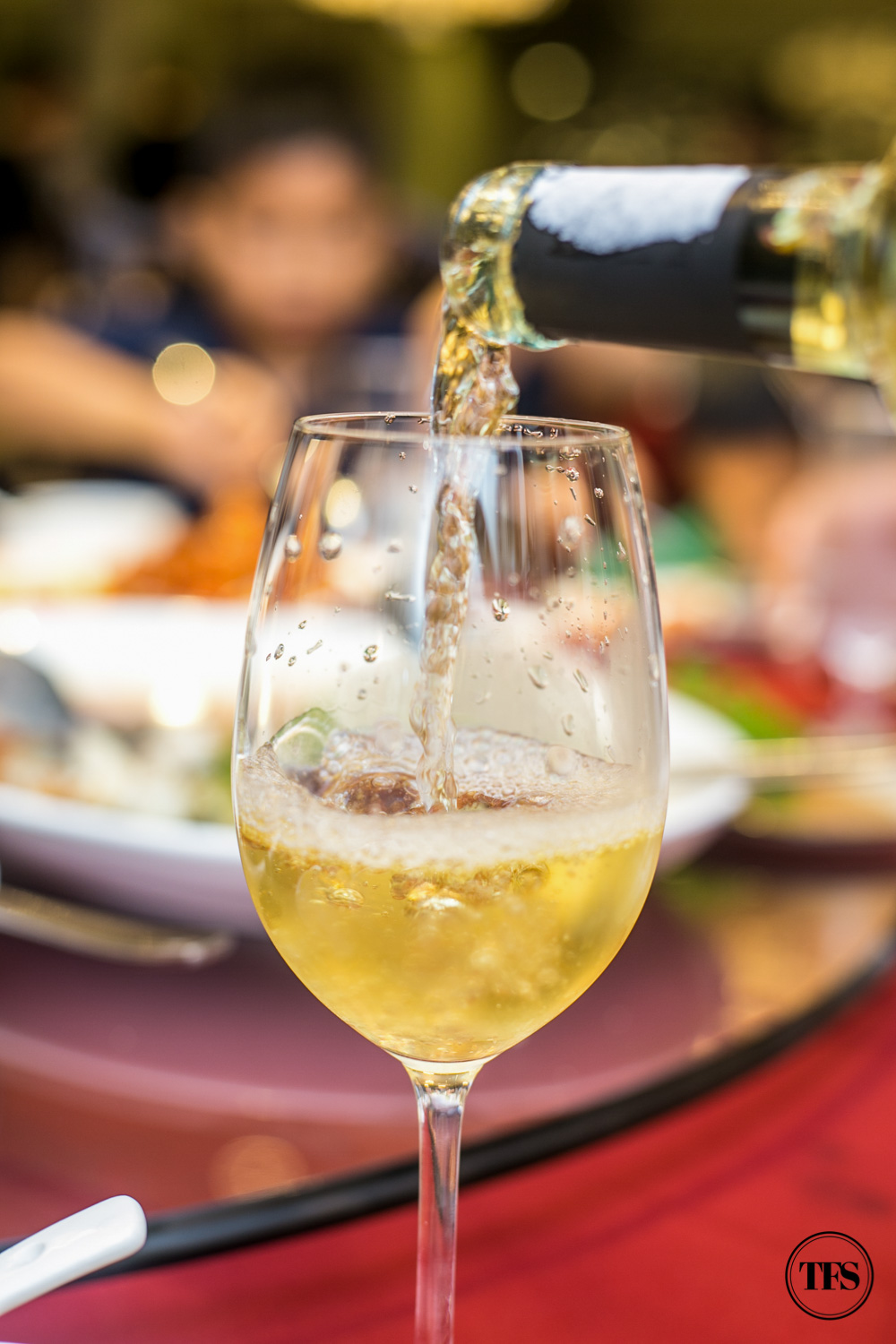 Stretched my arm to the dessert, Buchi with Black Sesame, when I heard about its black sesame filling. It refreshes me from receiving typical Chinese restaurant desserts like mango sago, almond jelly, etc. I didn't find it in the regular menu though. I suggest you ask your servers for this dessert if you intend to get yourselves some black sesame treat.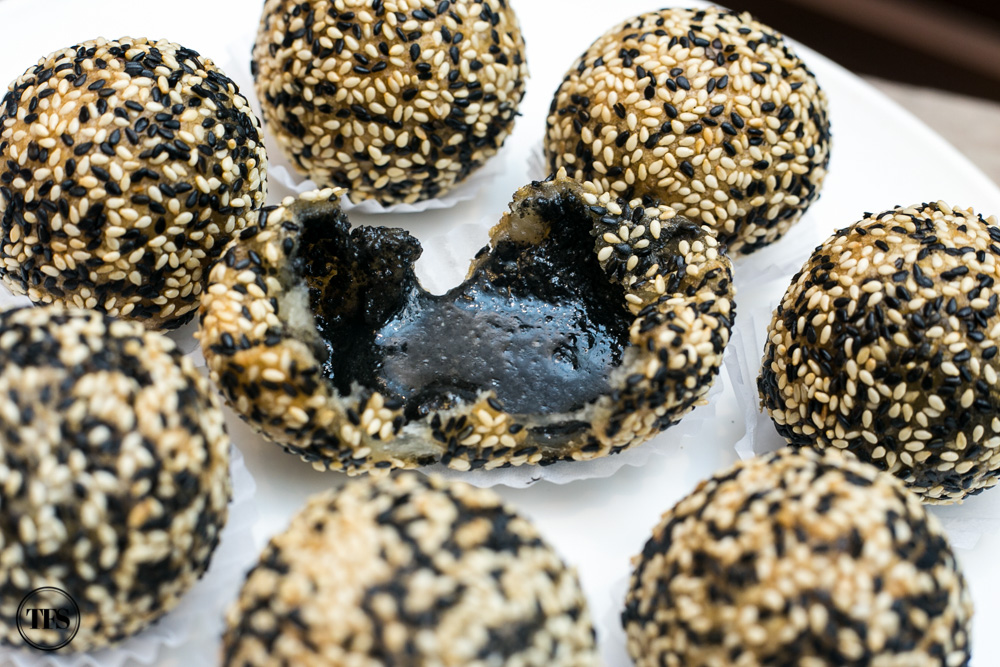 The Ambiance: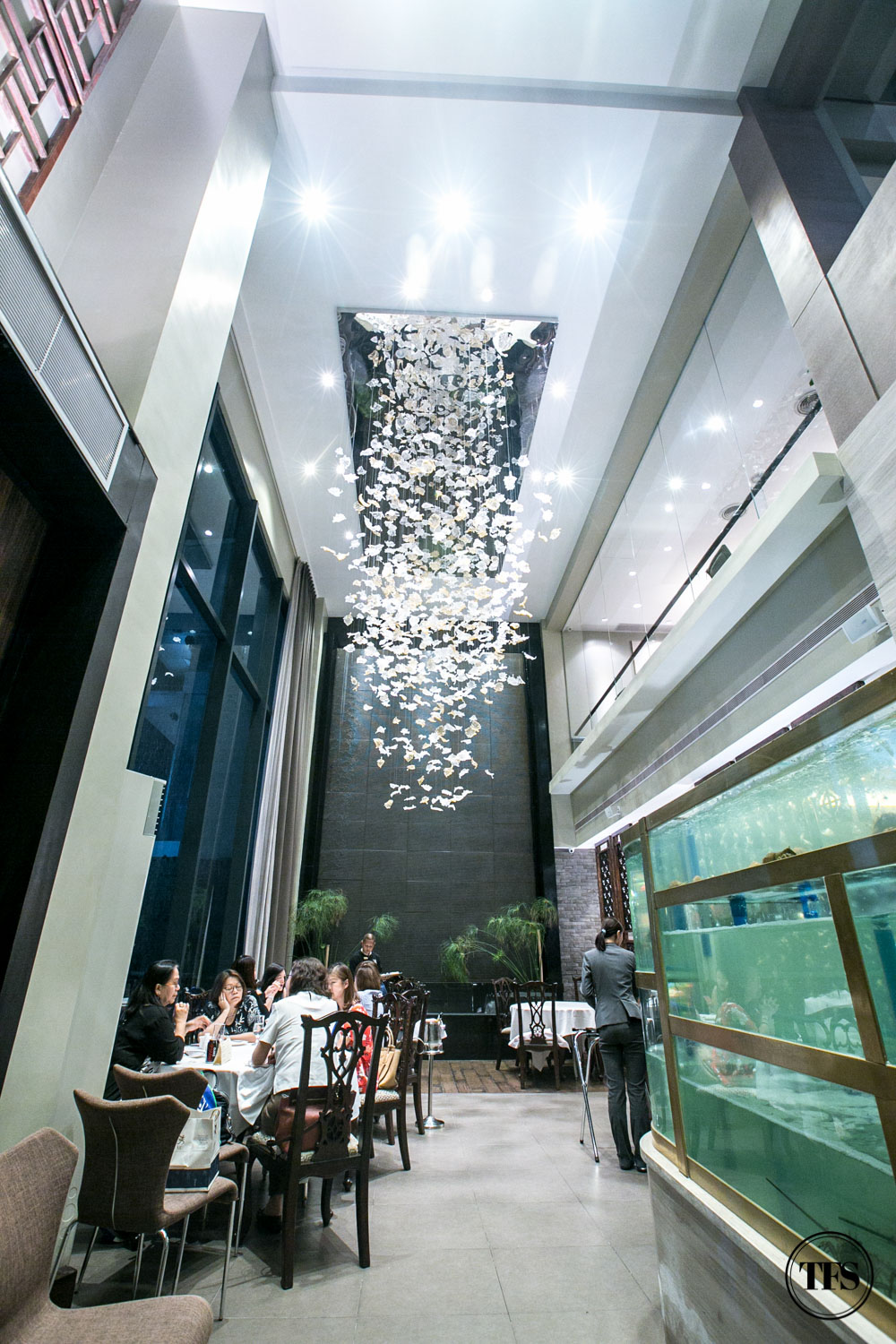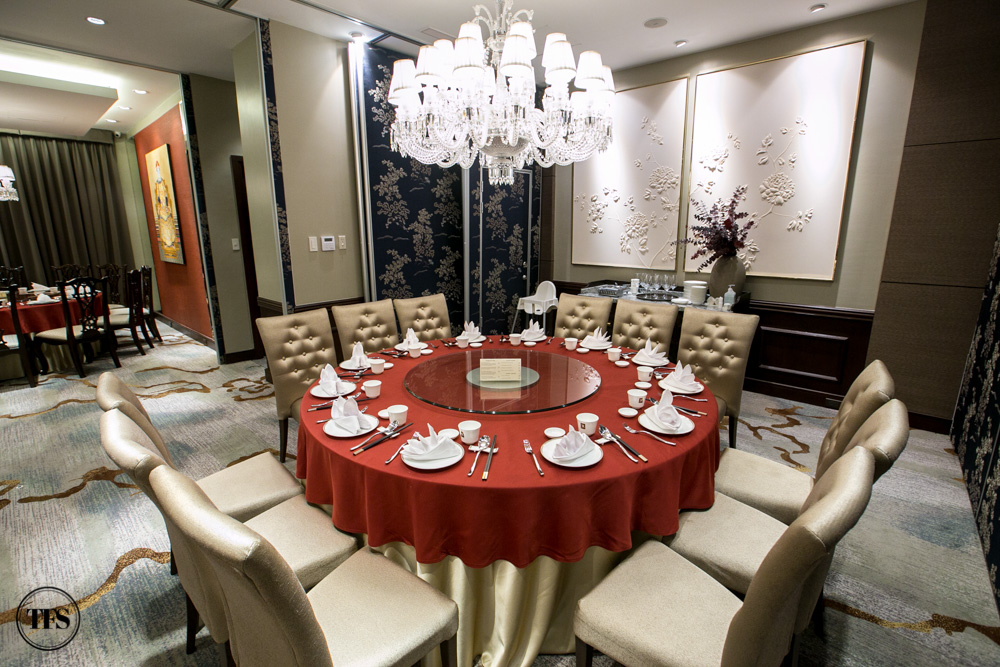 The luxurious 230-seater restaurant has five private rooms perfect for different celebrations with your family and friends. It's a fascinating restaurant with elegant color combinations, blend of earth tones, rich golds and calming shades of blue. Intricate details are also not to be missed like its lattice wood work, silk and geometric and floral patterns all around. Now I couldn't feel any touch of Lugang after I entered the door. A total luxurious revamp!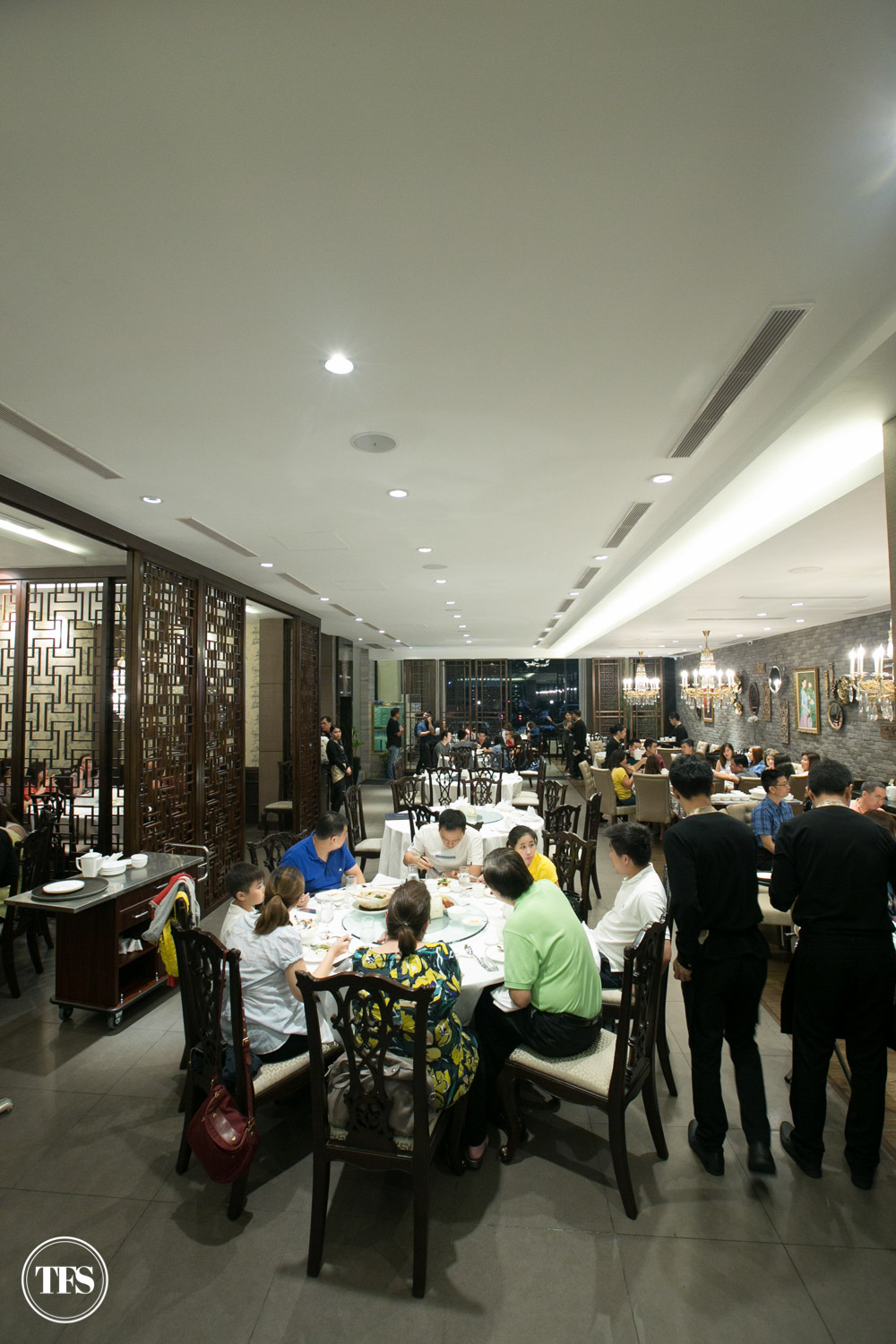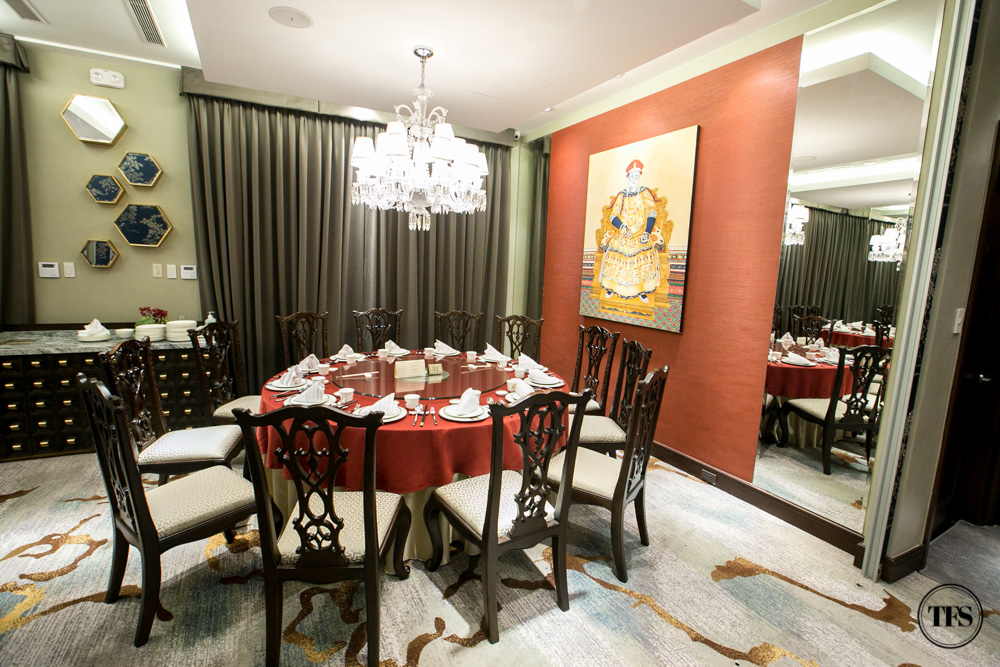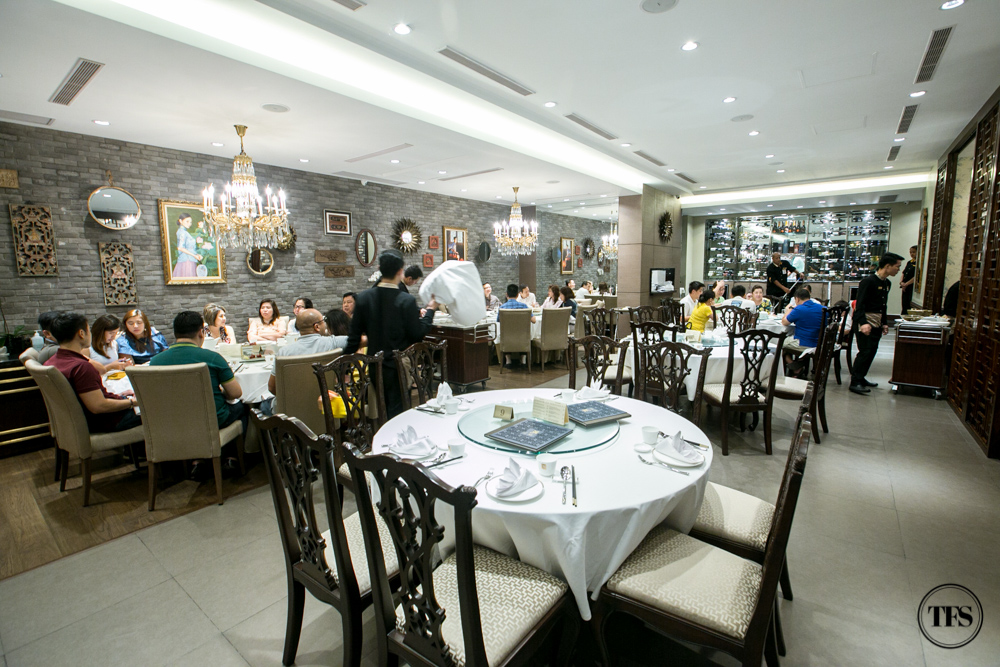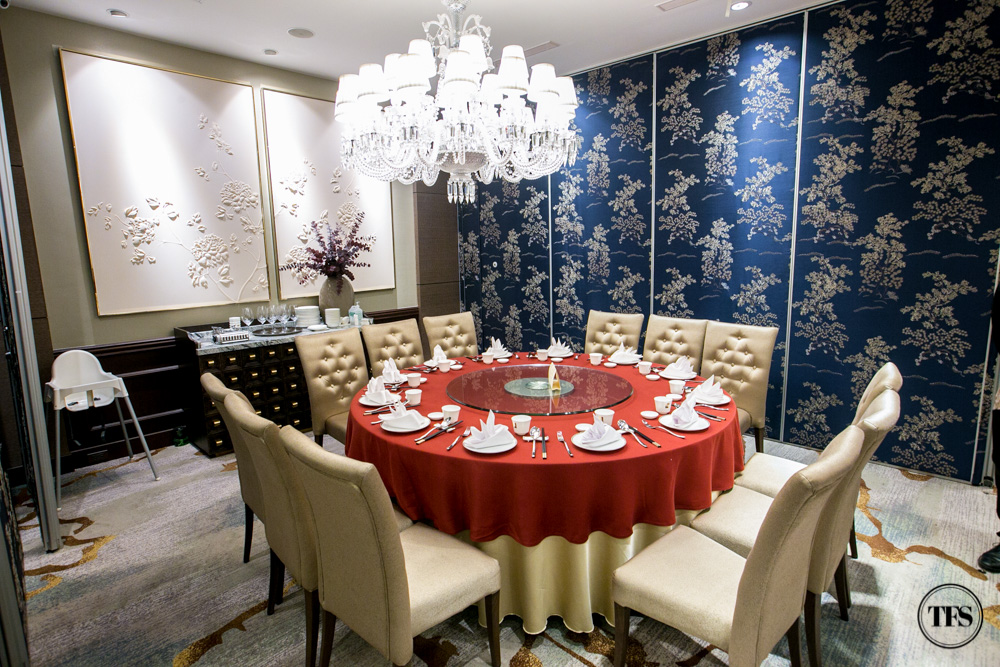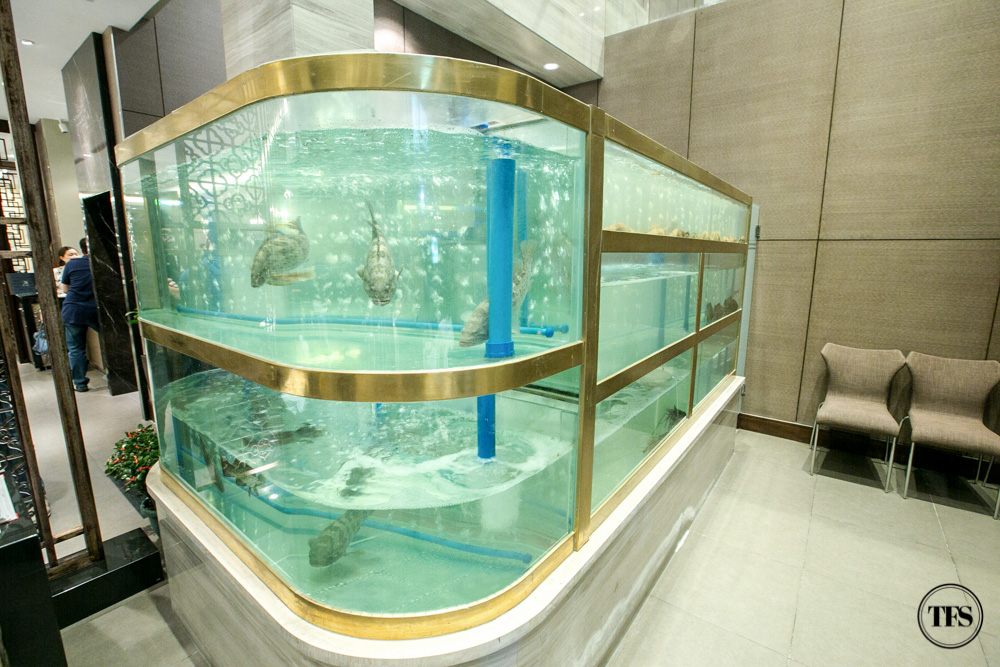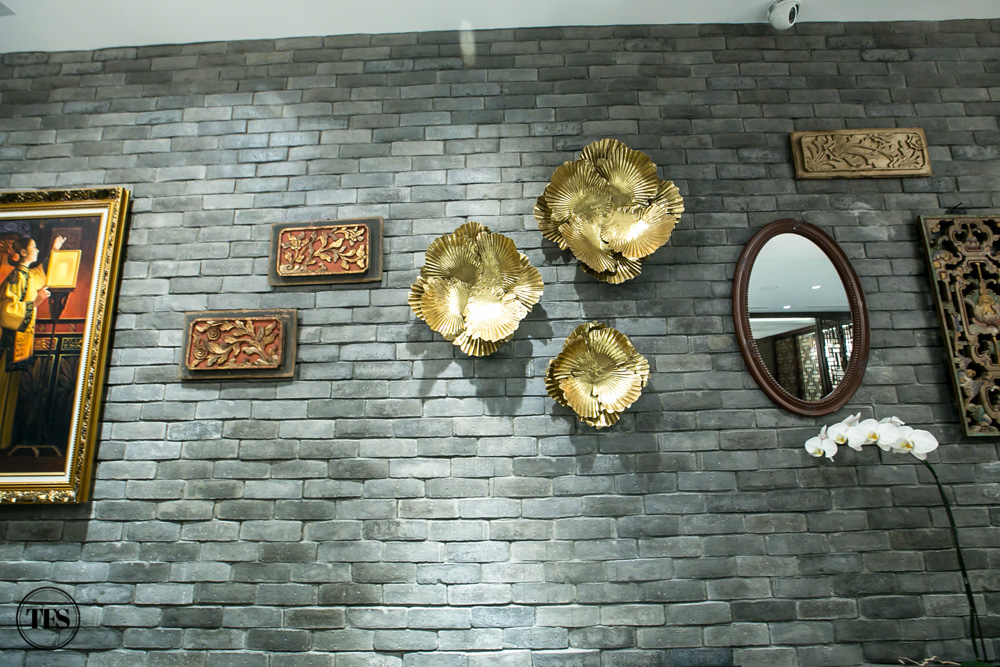 Xiu is still pretty new making its mark in the Greenhills area. With many other strong competitors at the other side of the street, I'm excited to see how the Greenhills crowd will respond to the new restaurant with a feel of luxurious Hong Kong.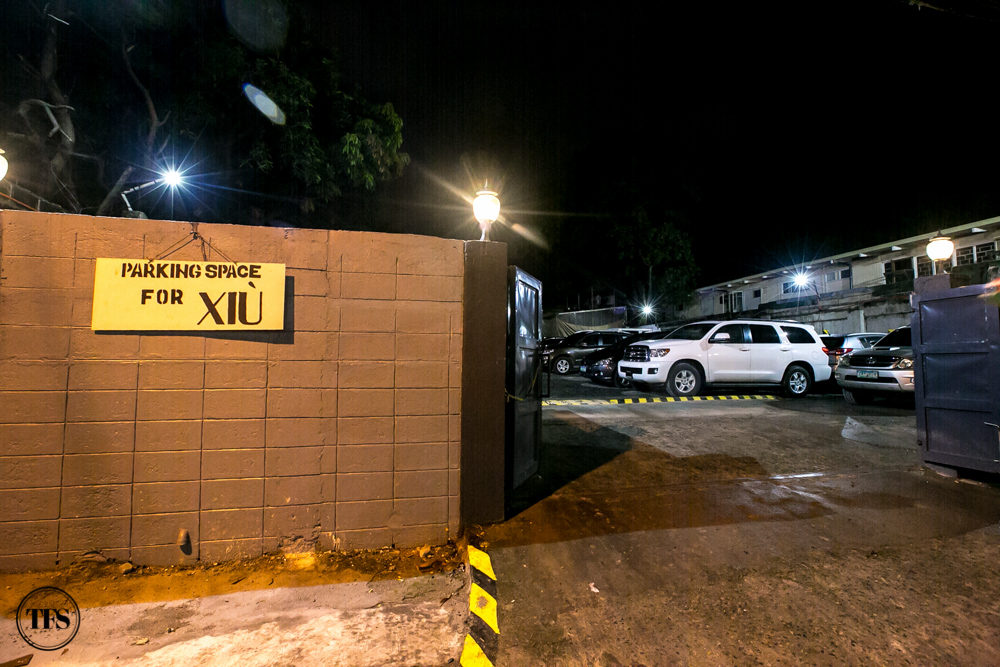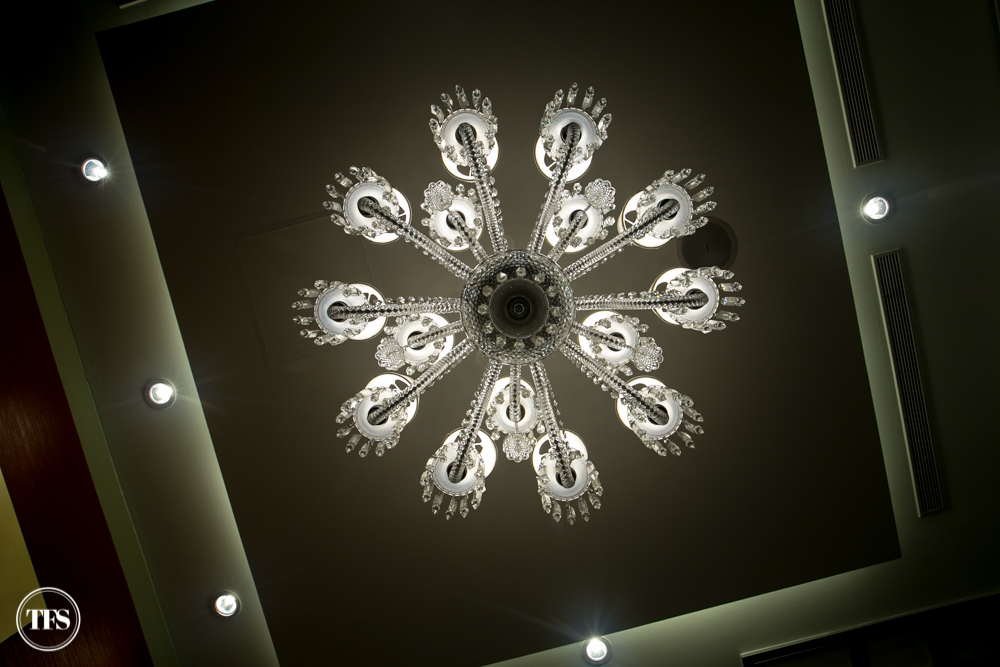 What do you think of Xiu Fine Cantonese Dining in San Juan?
Share with me your thoughts!
Stay updated and Subscribe to The Food Scout for Free!
Pray, Eat and Love.
Cheers,
The Food Scout 
---
Location: 115 Connecticut St. Greenhills, San Juan, Metro Manila, Philippines
Operating Hours: 11:00AM-2:00PM / 6:00PM-10:00PM
Contact: (+632) 650-7189 / (+63 947) 707-0228
Facebook: https://www.facebook.com/xiuph
Budget: PHP1000++
Rate
Food            8/10
Ambiance  9/10
Service        9/10
Cost             7/10
Overall       8.25/10