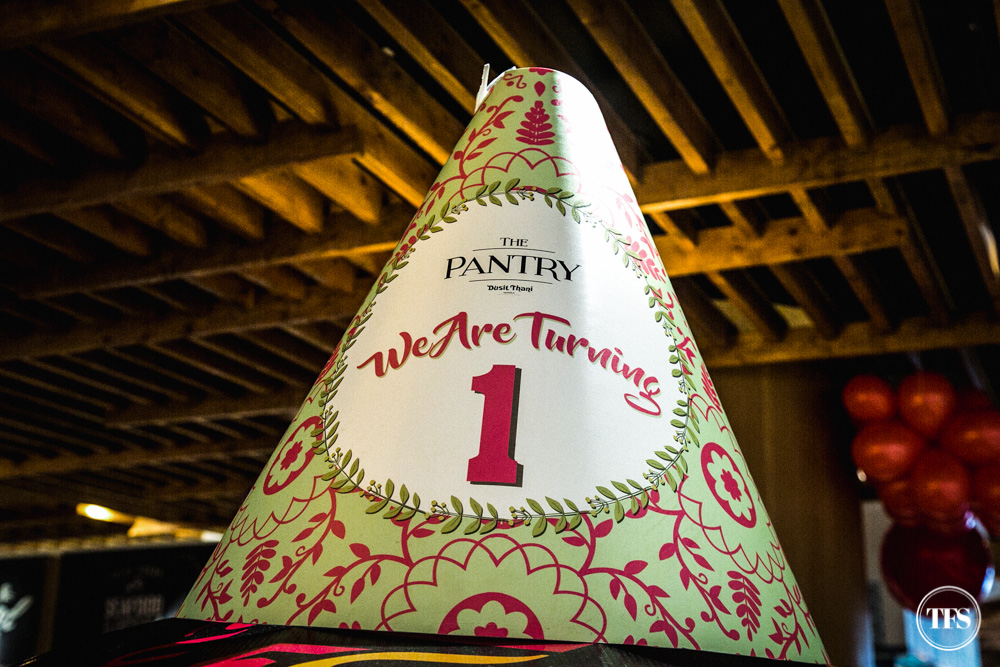 When The Pantry was in its infant stage, mom introduced the buffet restaurant to us where we celebrated my sister's birthday dinner and staycation at Dusit Thani Manila. And that was only last October 2015. How quick one year is, it's already The Pantry's 1st year anniversary!
Privileged to be invited to this prestigious celebrity-filled birthday party, The Pantry welcomed me and O to party with them last Saturday lunch. As a rule of thumb for the fiancé and I, "Don't eat anything before a buffet!" We came in prepared, our stomachs most especially, to conquer the festive buffet spread of The Pantry at Dusit Thani Manila Hotel.
The Pantry became known to Dusit loyal customers and food critics for its unique "farm-to-fork" concept. The Pantry steps its buffet game to only serve the freshest food with natural and vivid flavors. Today, The Pantry continues to offer a wide array of culinary options, flavors that preserve the character and integrity of ingredients in a relaxed and leisurely ambiance.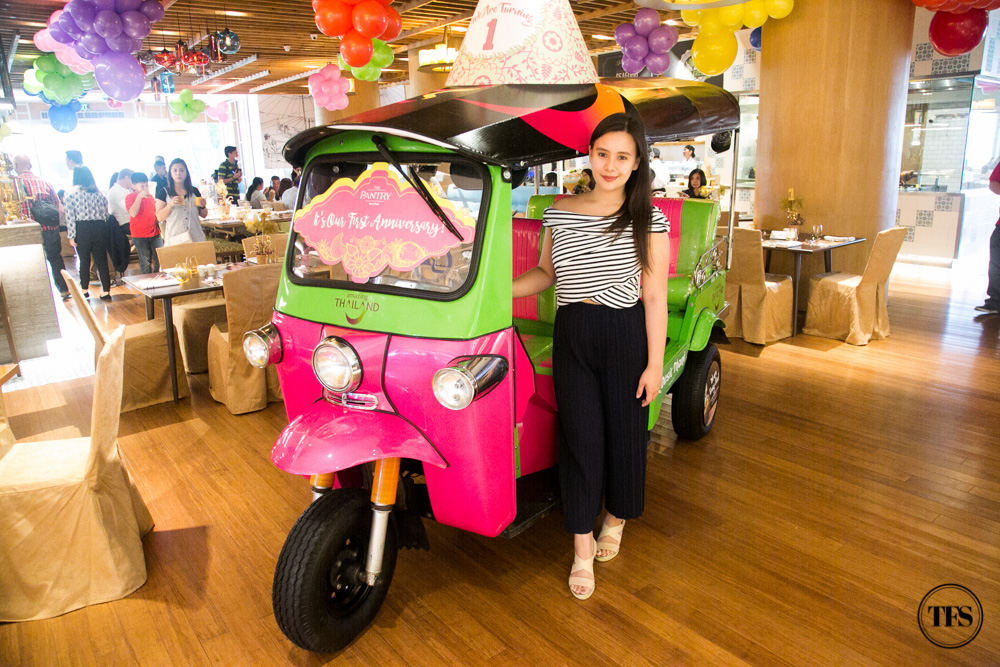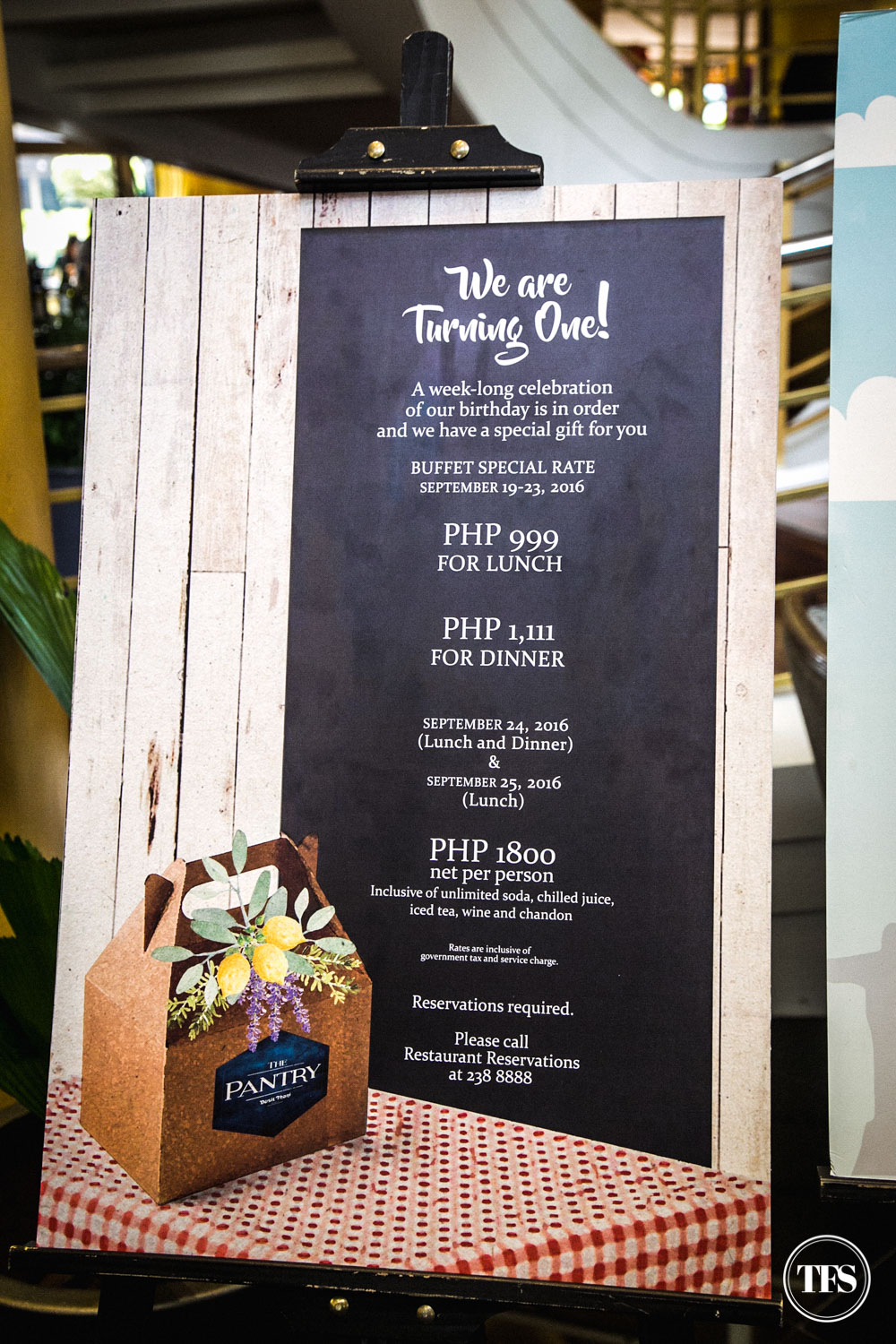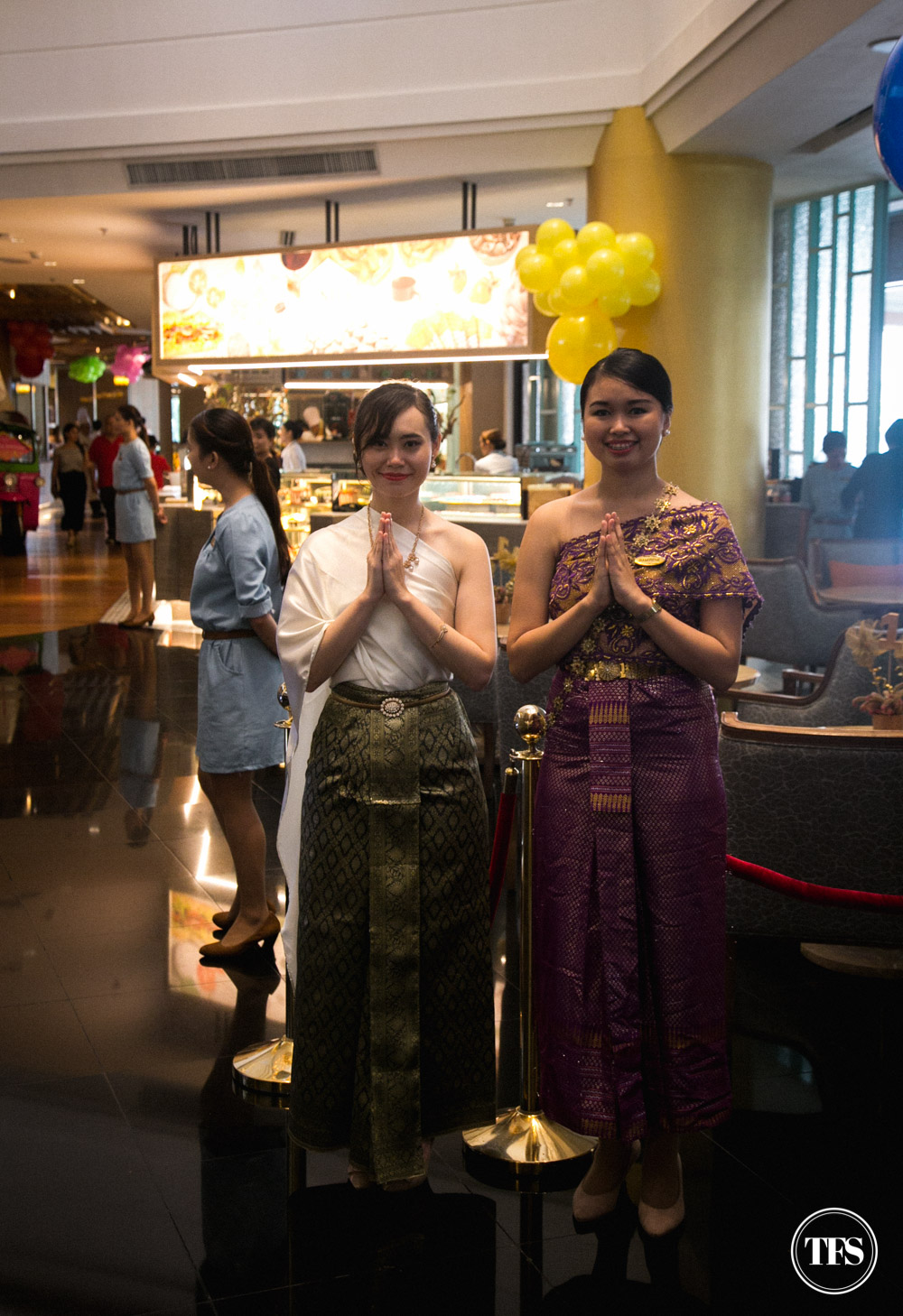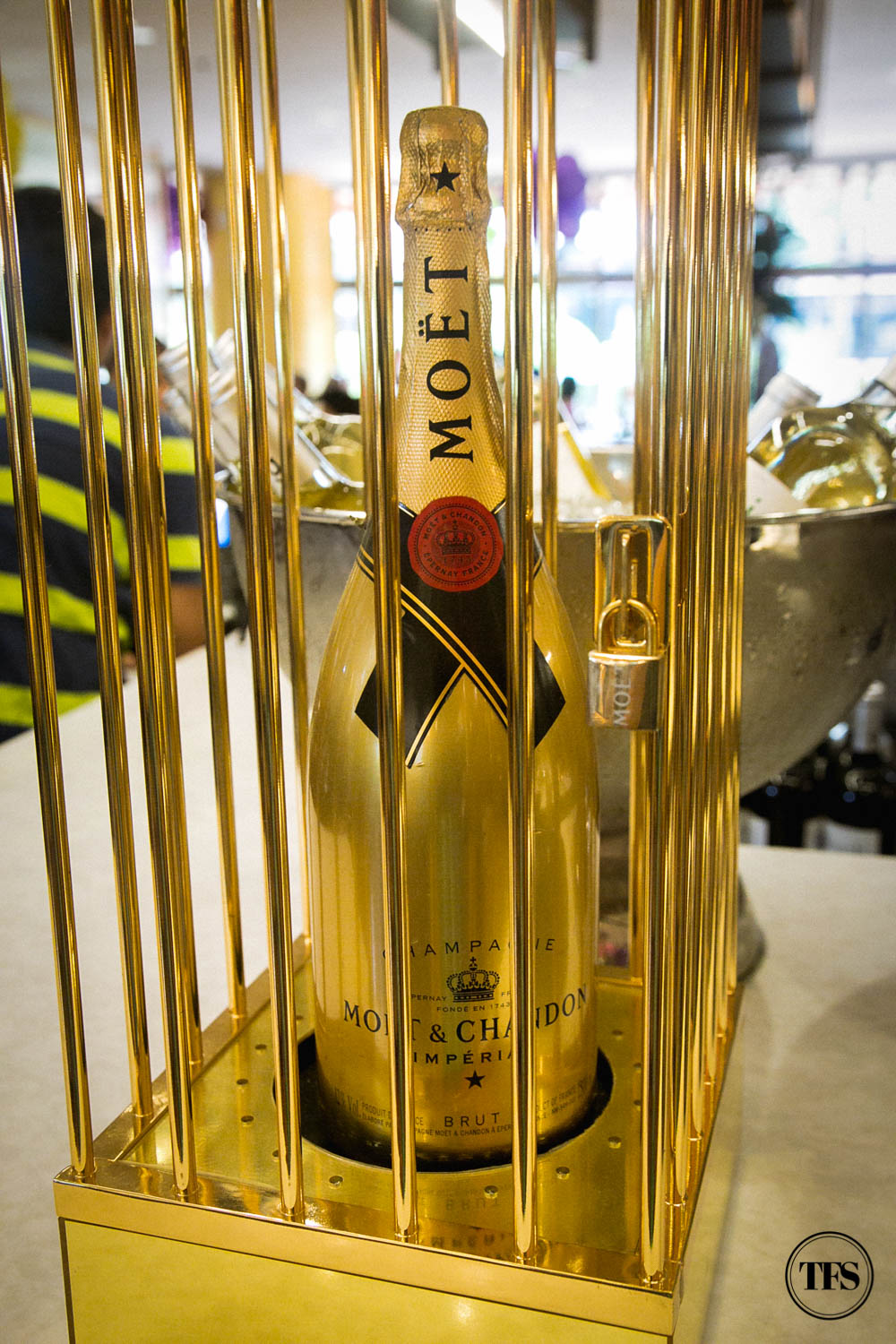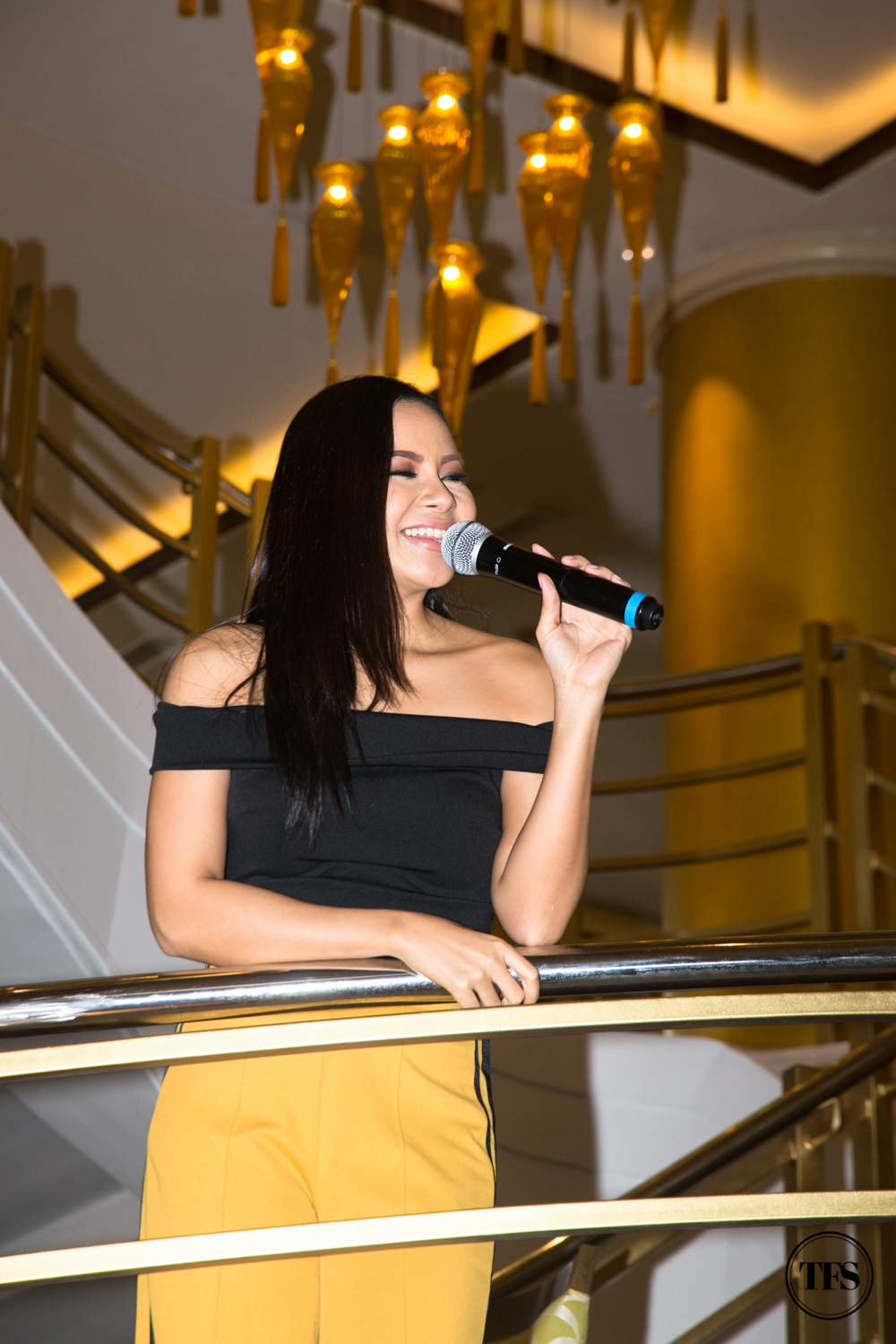 While getting my plate of lechon, I heard an angelic voice singing! I walked close to the stairs and booom, I saw The Bossa Nova Queen, Sitti! I'm a fan of Sitti! That voice of an angel, I can sing to her music all day long. Since O had the SLR, I had my phone instead to 'instagram story' the happenings. Thank God my 4G from Globe didn't disappoint. It was easier to upload my IG stories with my 4G activated.
The Food: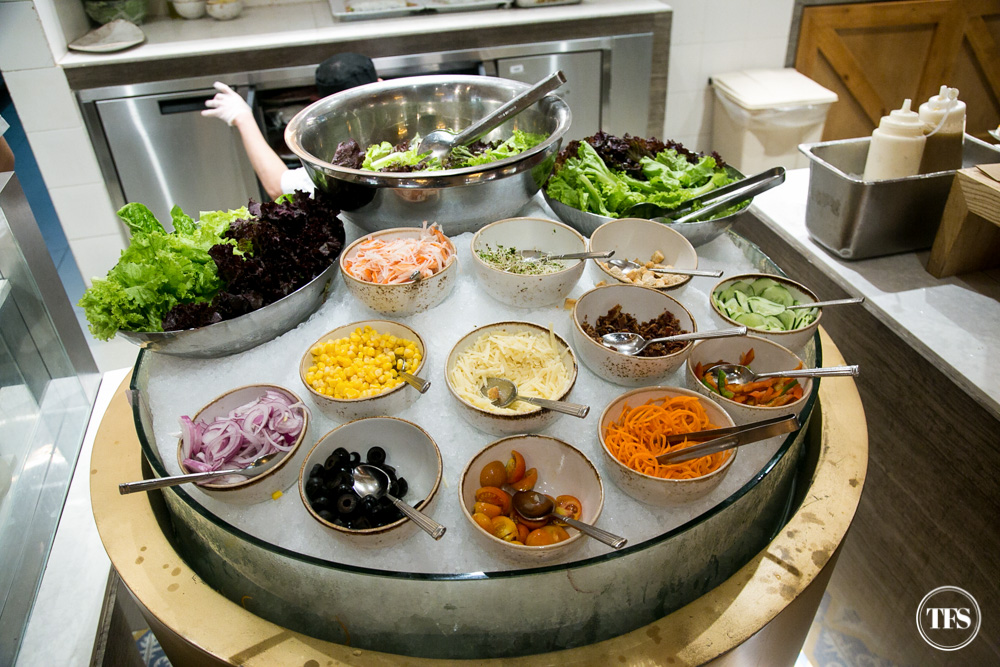 The Pantry has a total of 8 stations – some are Filipino, Italian, Indian and Pan-Asian cuisines masterfully prepared by specialty chefs.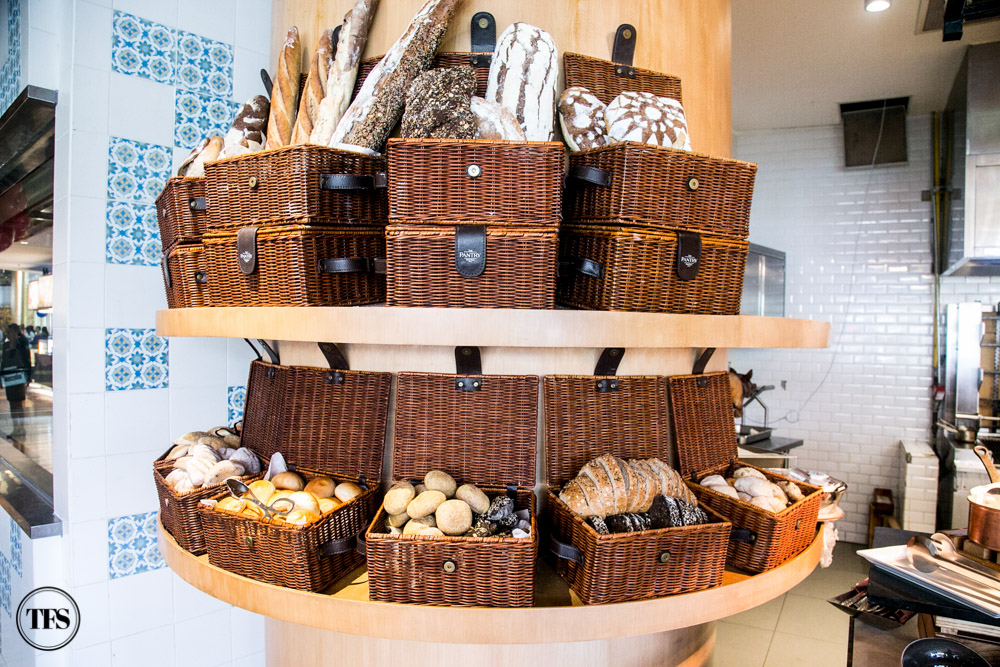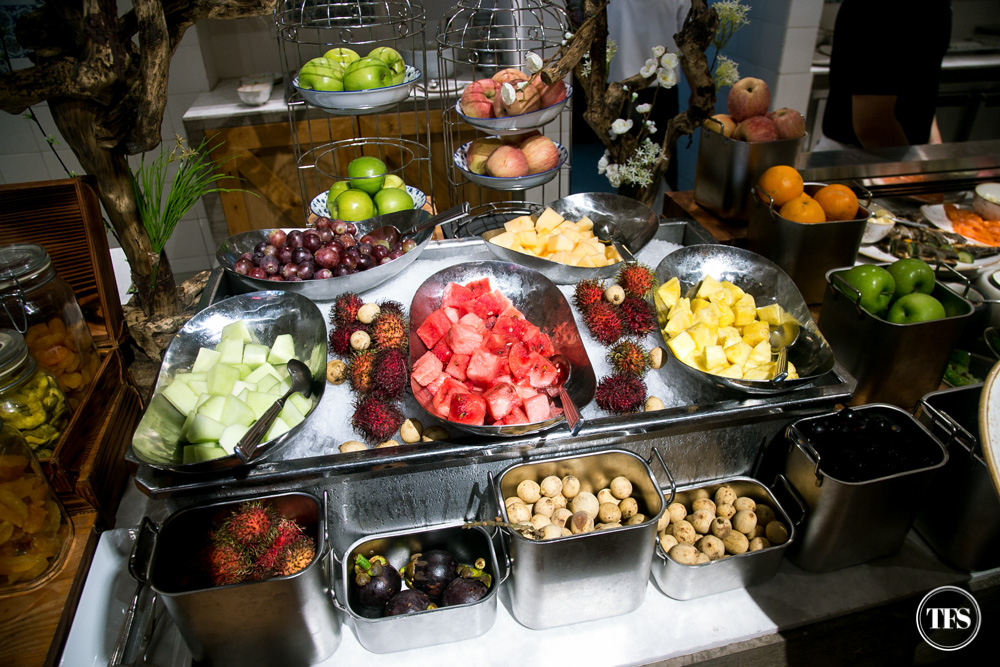 It may be normal to see fruits hanging around buffet tables but I cannot refuse its freshness. I gotta get some of those Rambutan, Mangosteen and Lanzones!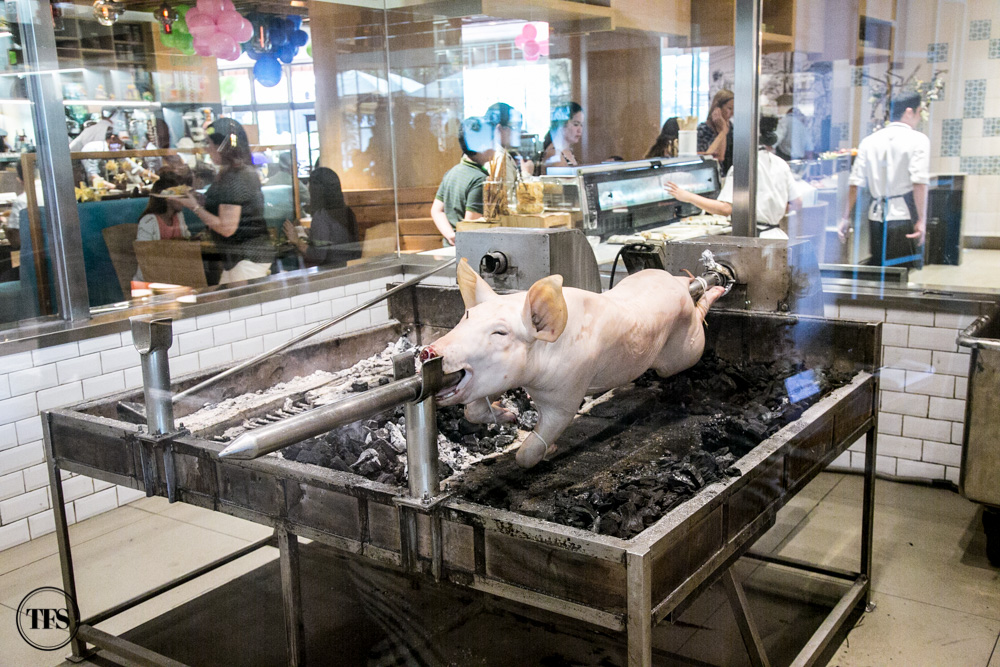 Some of The Pantry's unique features include the Lechon Pit – everyone's favorite!  We watched suckling pigs slowly roasted and brought to the carving station piping hot and crispy skin intact. Nothing will stop people from lining up for lechon! Right?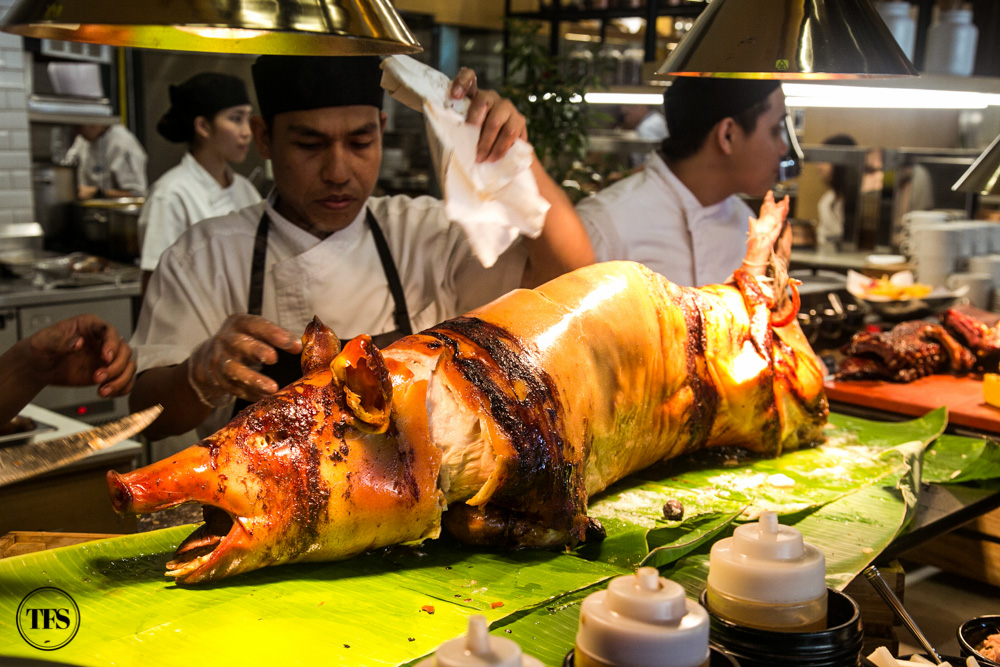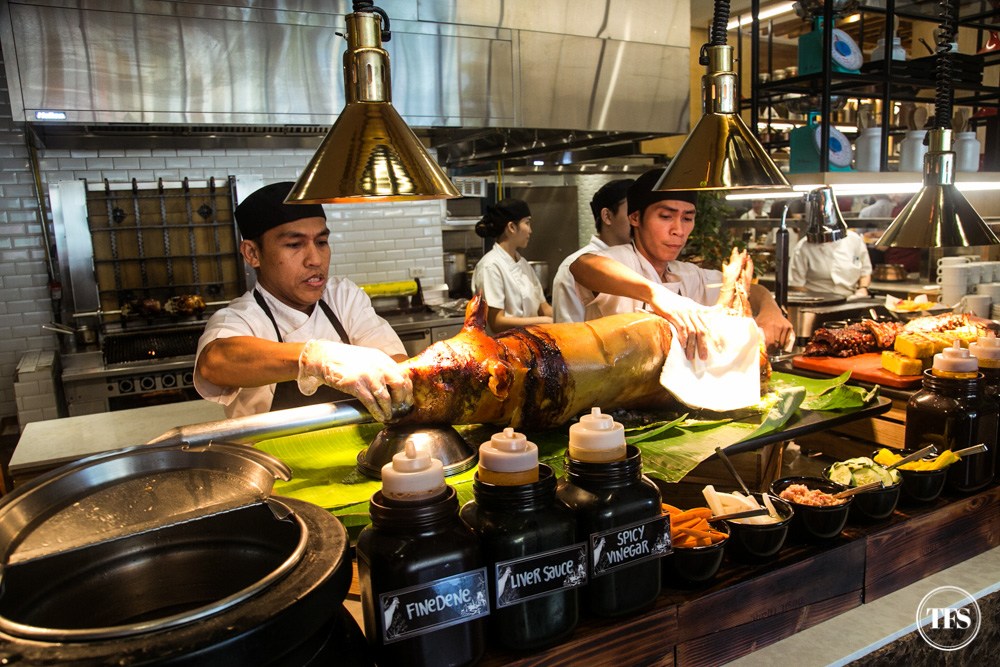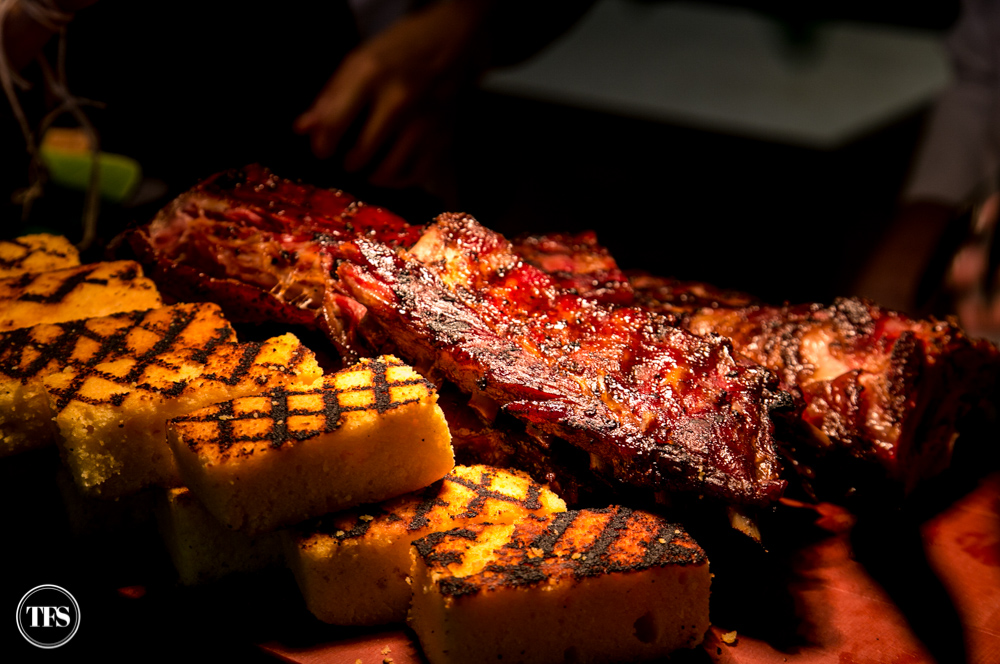 I spotted these Ribs being loved by foreign guests!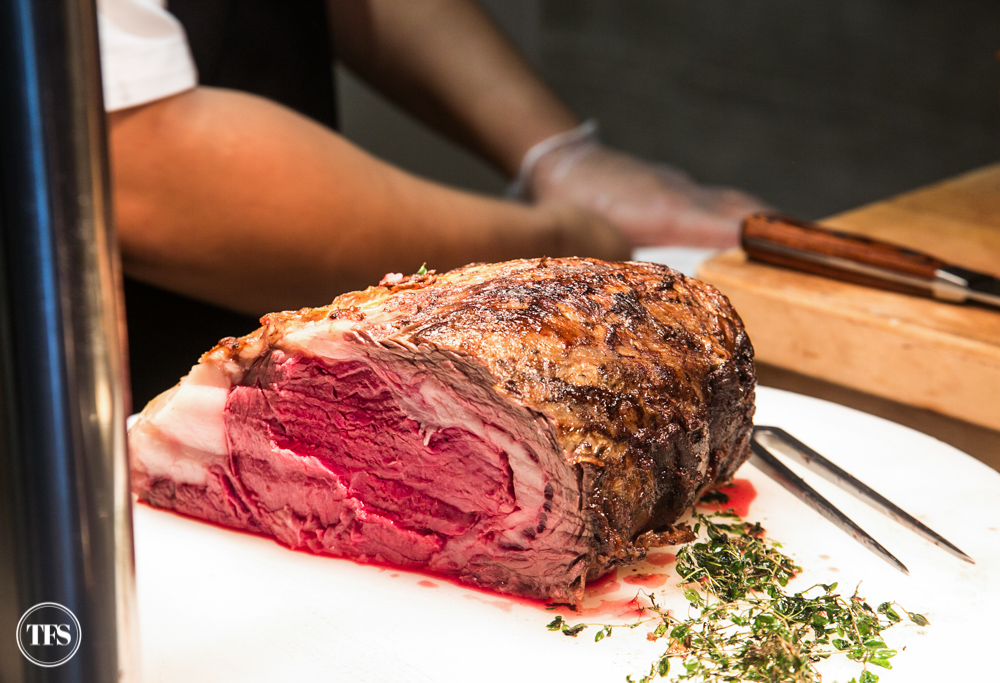 Steak please? Yes please!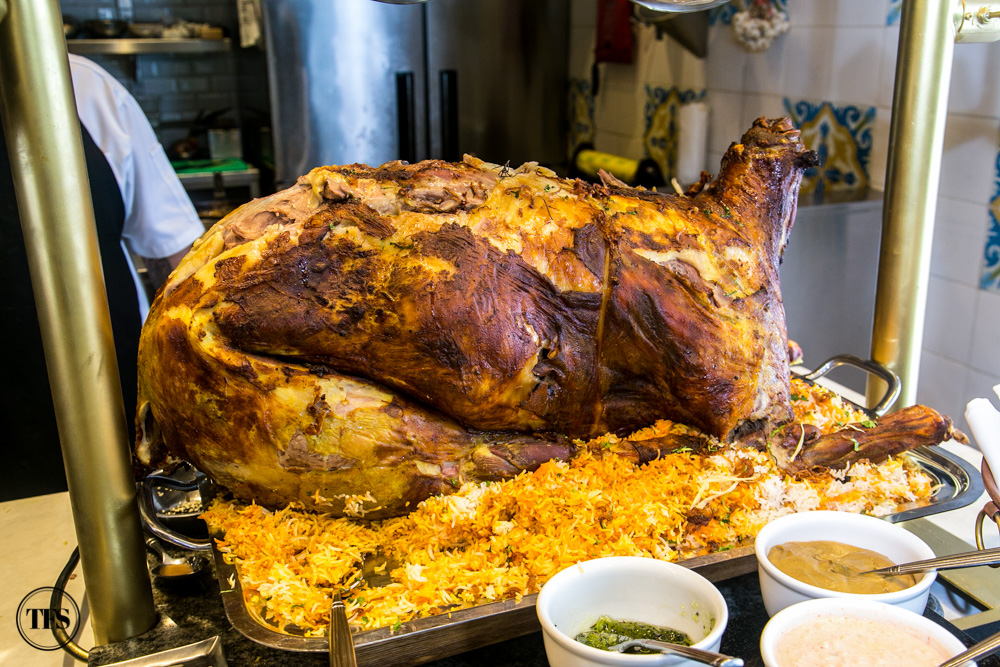 Hiding in the corner that you still wouldn't miss if I were you, the giant Roast Lamb!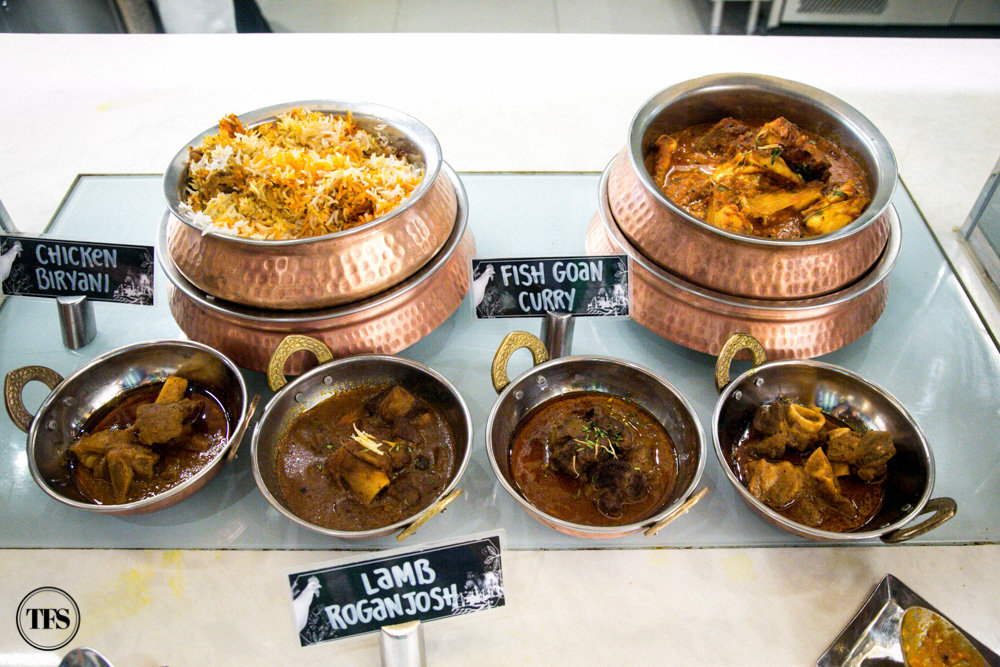 The Indian station is naturally not an eye-candy at buffet restaurants. Surprisingly, I've noticed guests enjoying popular Indian delights laced with the aroma of exotic spices prepared at The Pantry.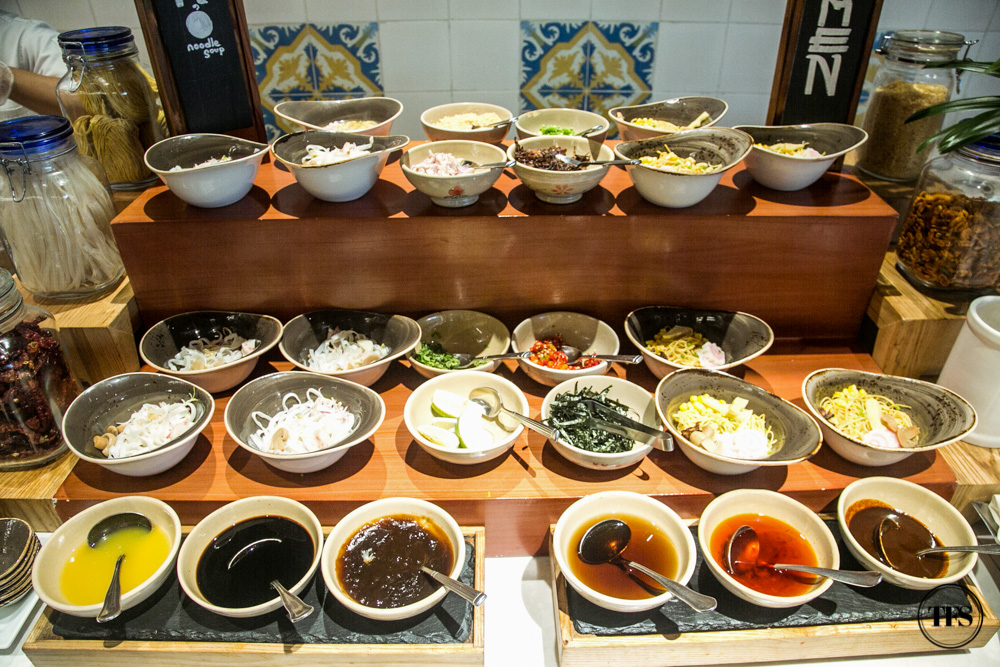 The Japanese ramen station and Chinese noodles and dimsum station are compressed into one.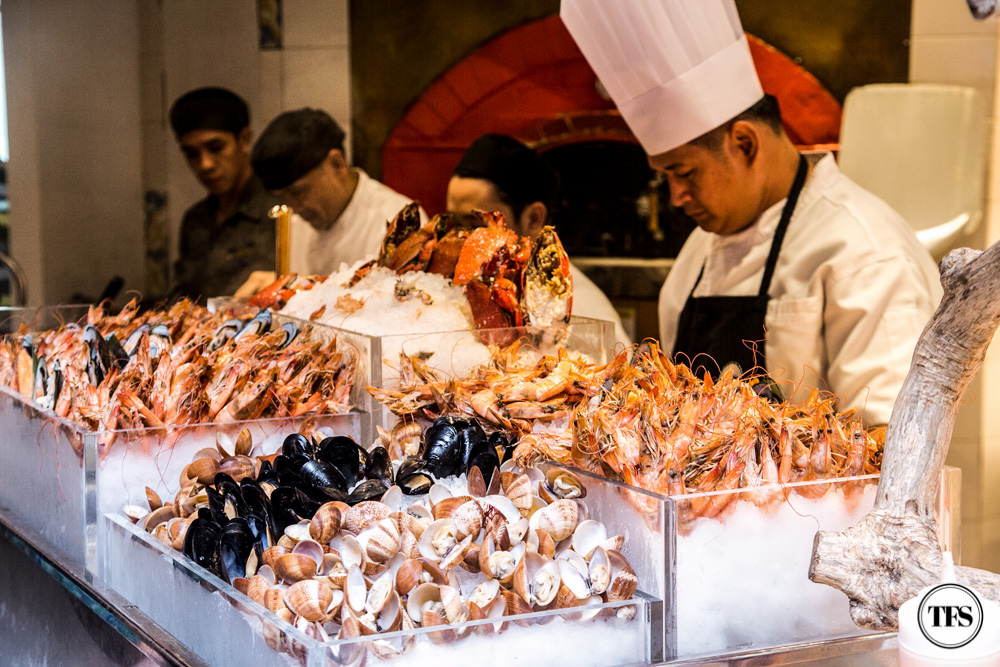 Fresh seafood is always my pick! Baked oysters and lobsters!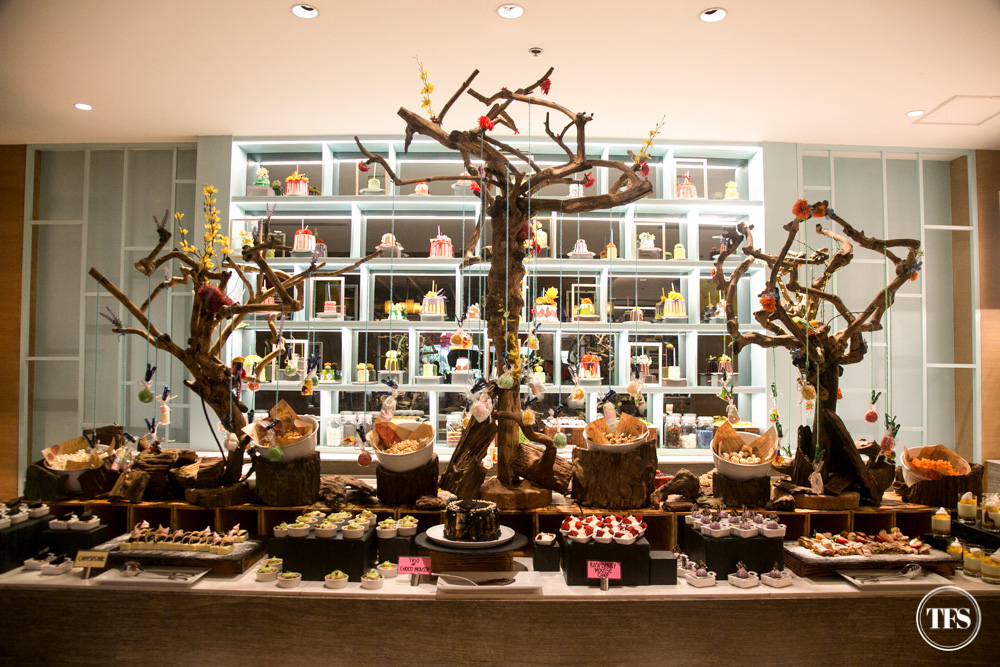 And where you'd see me most of the time, the Dessert station!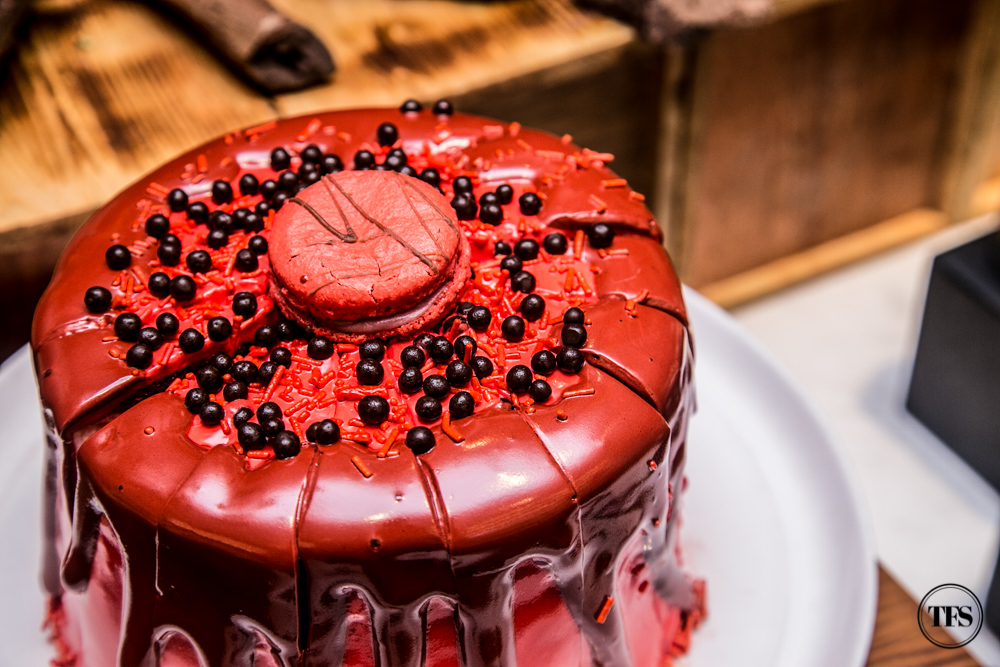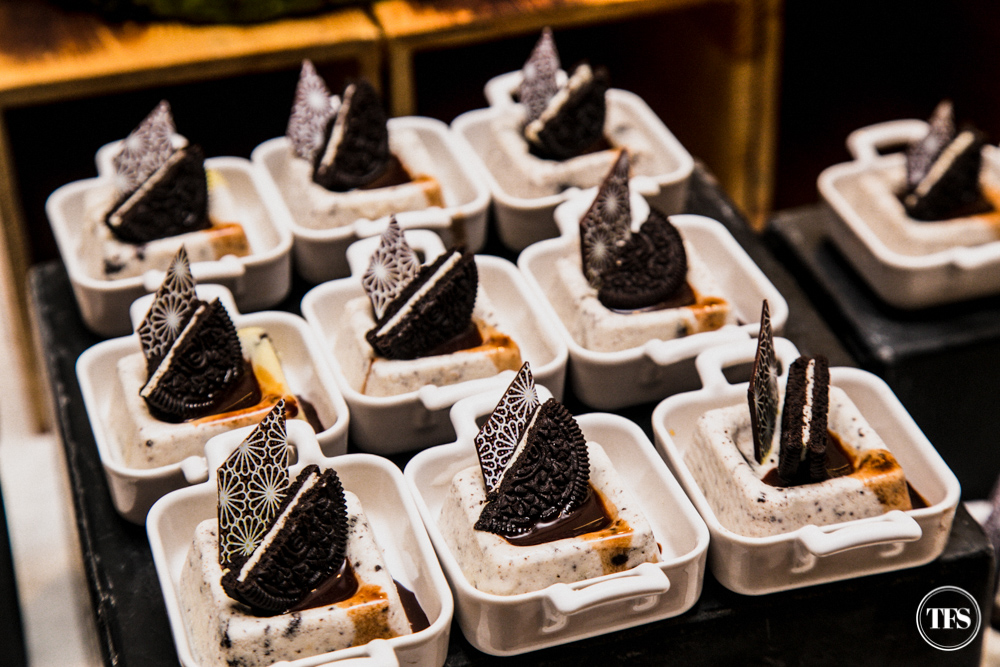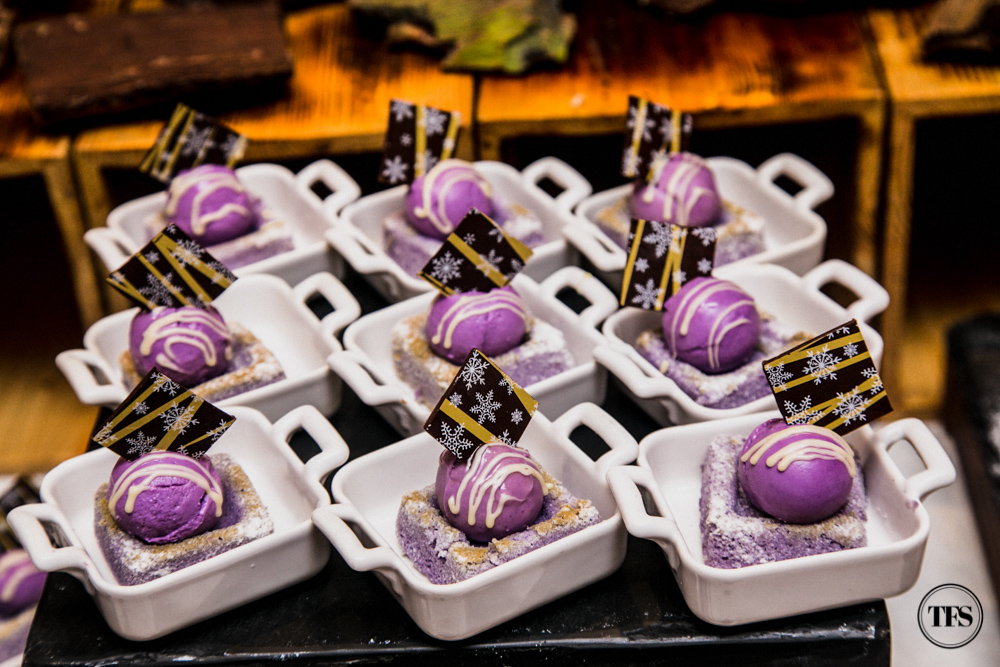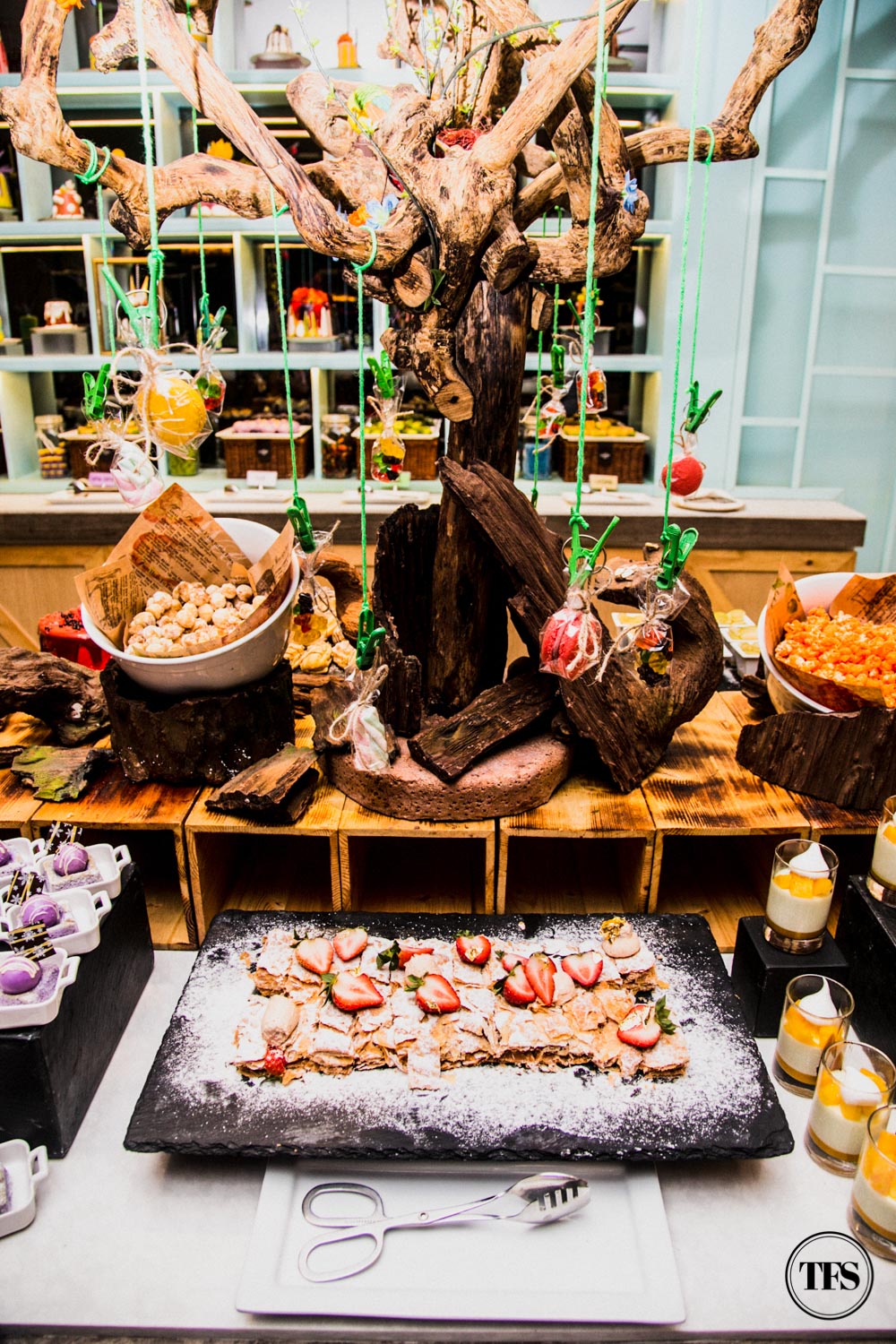 The macarons hanging by the tree are meant to be grabbed and eaten.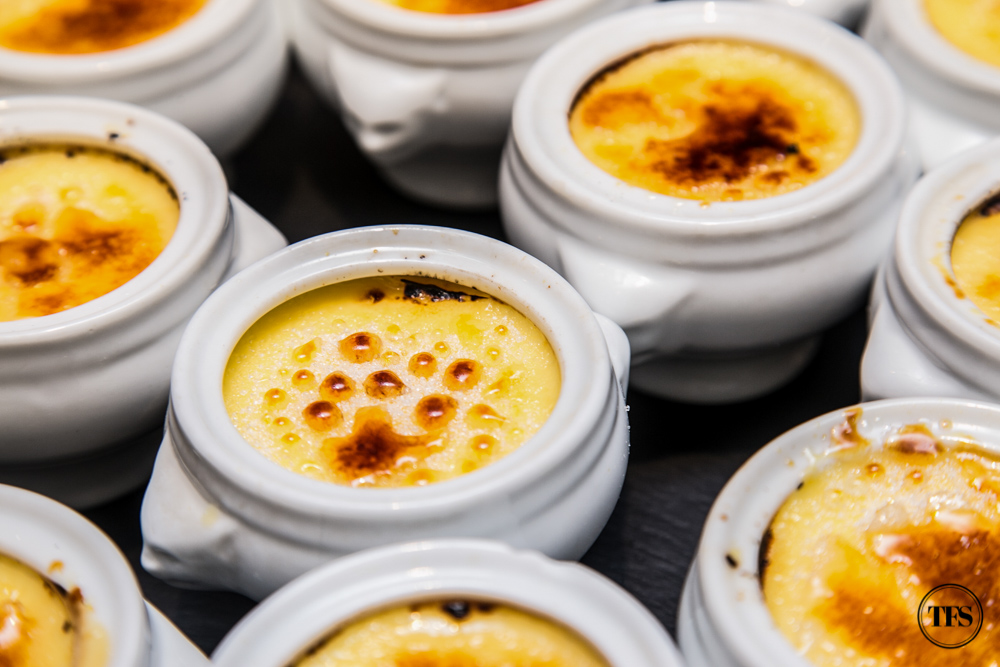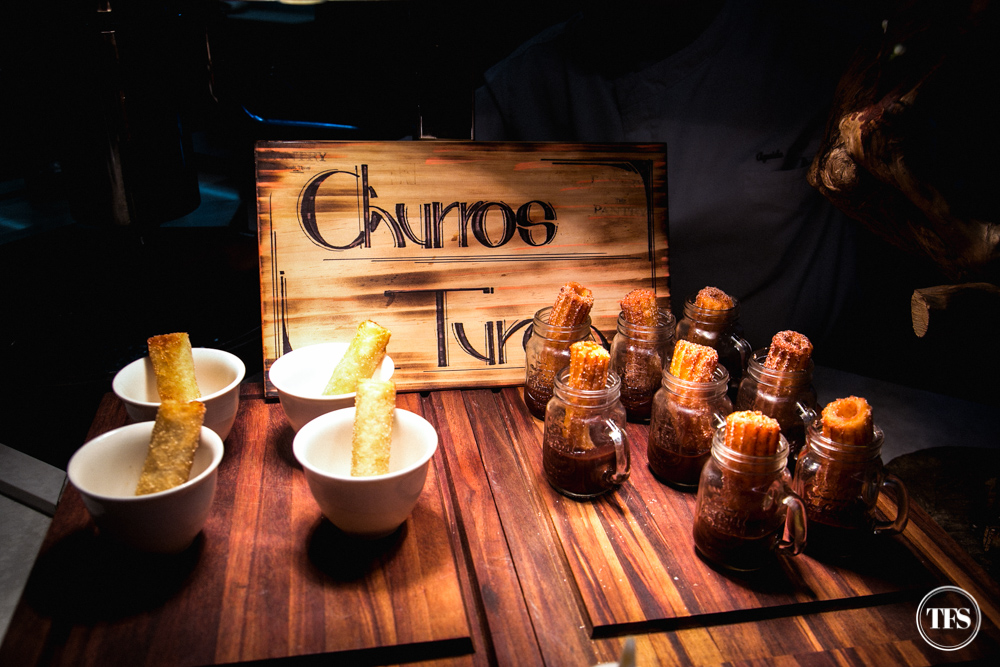 Excited adults ran to the Churros station for a jar. Had to use the word "super" to get extra scoop of ice cream with it. Yum!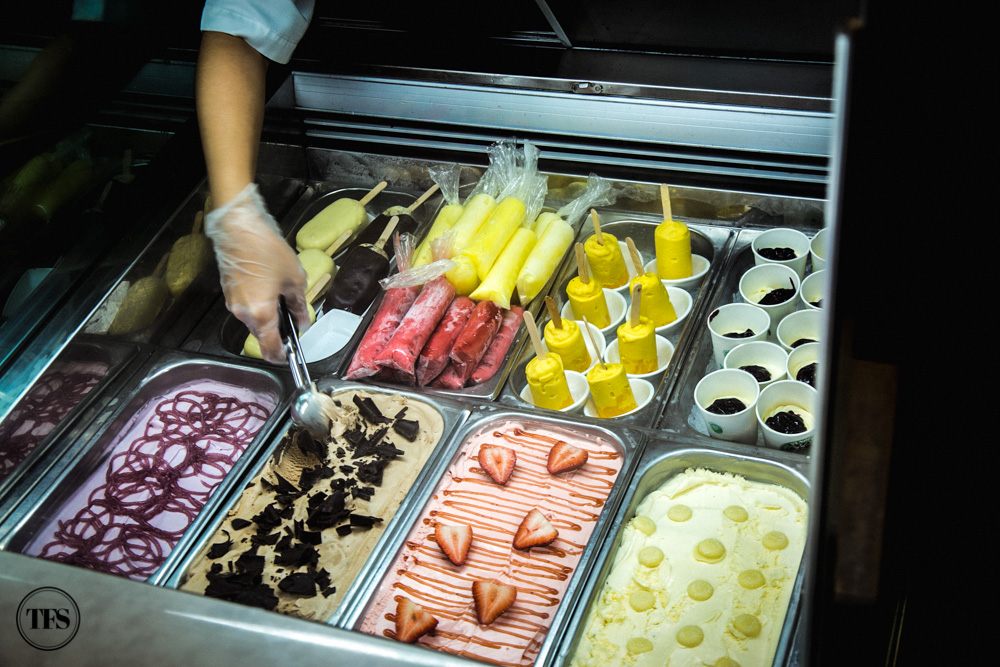 Ice cream is a must!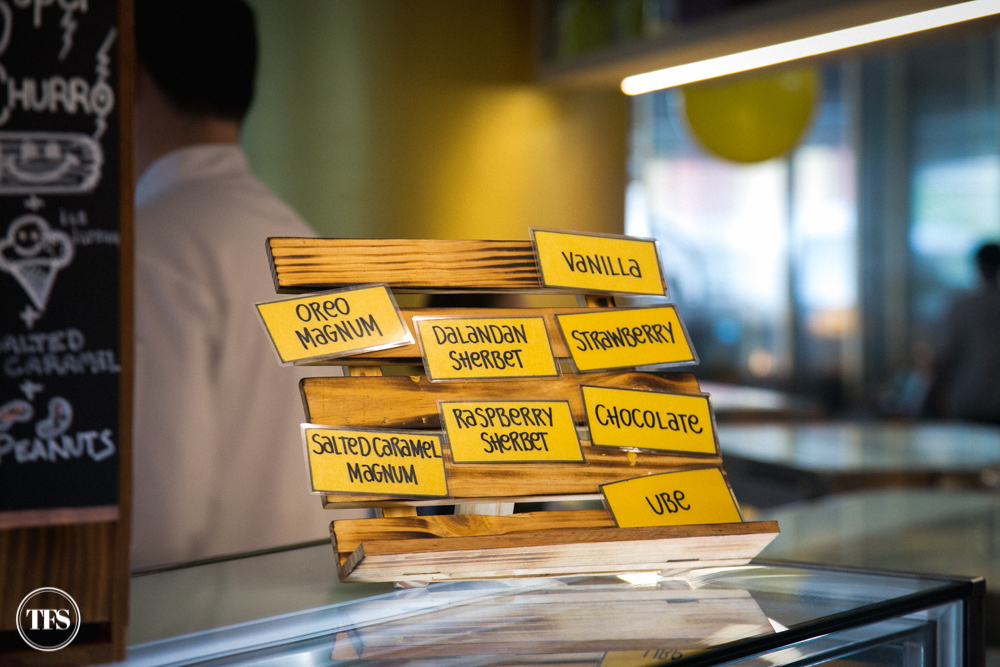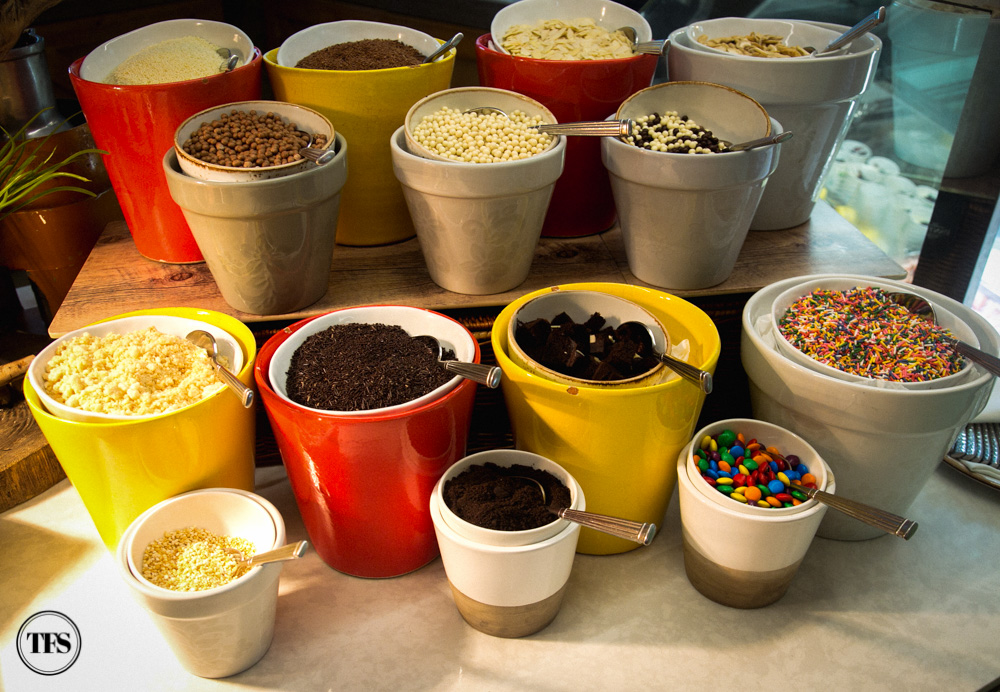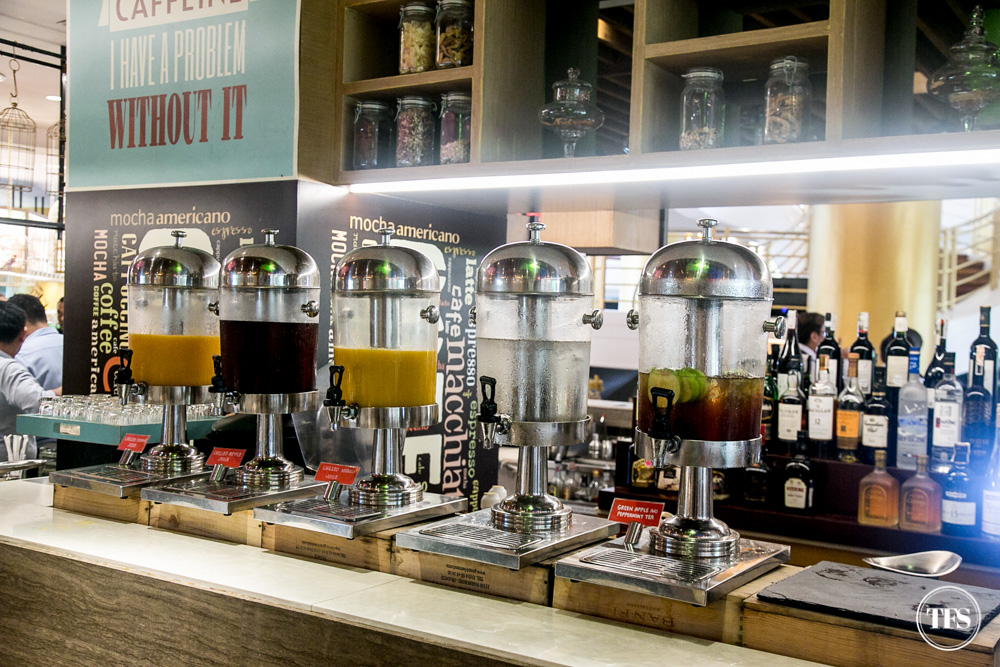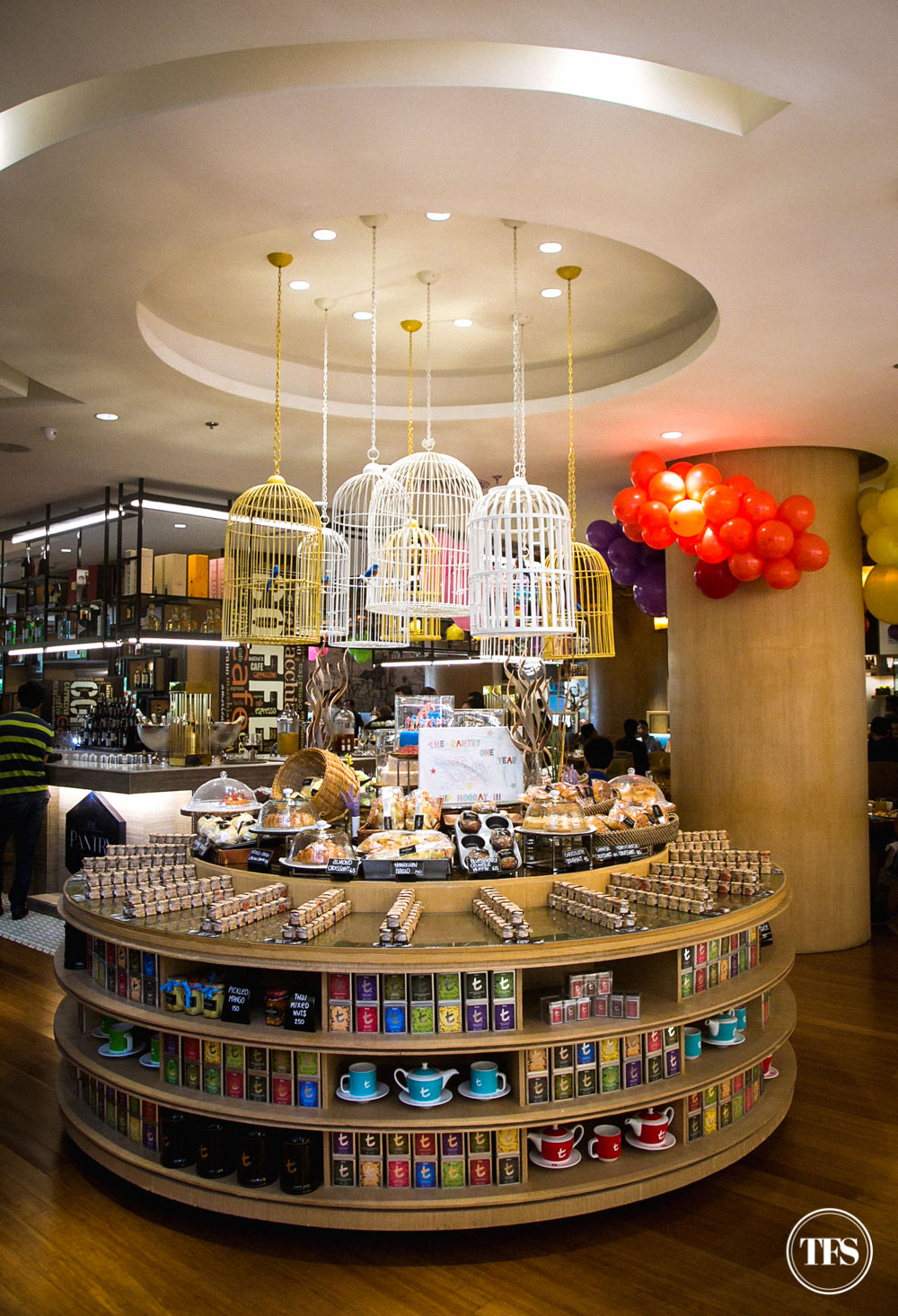 Clueless what the mini containers of flavored salt are for, I only found out when I was about to exit that they are our giveaways! Indian salt, Thai salt, Chocolate salt, etc. were up for grabs for our own pantries. And for free! YAY! Thank you The Pantry!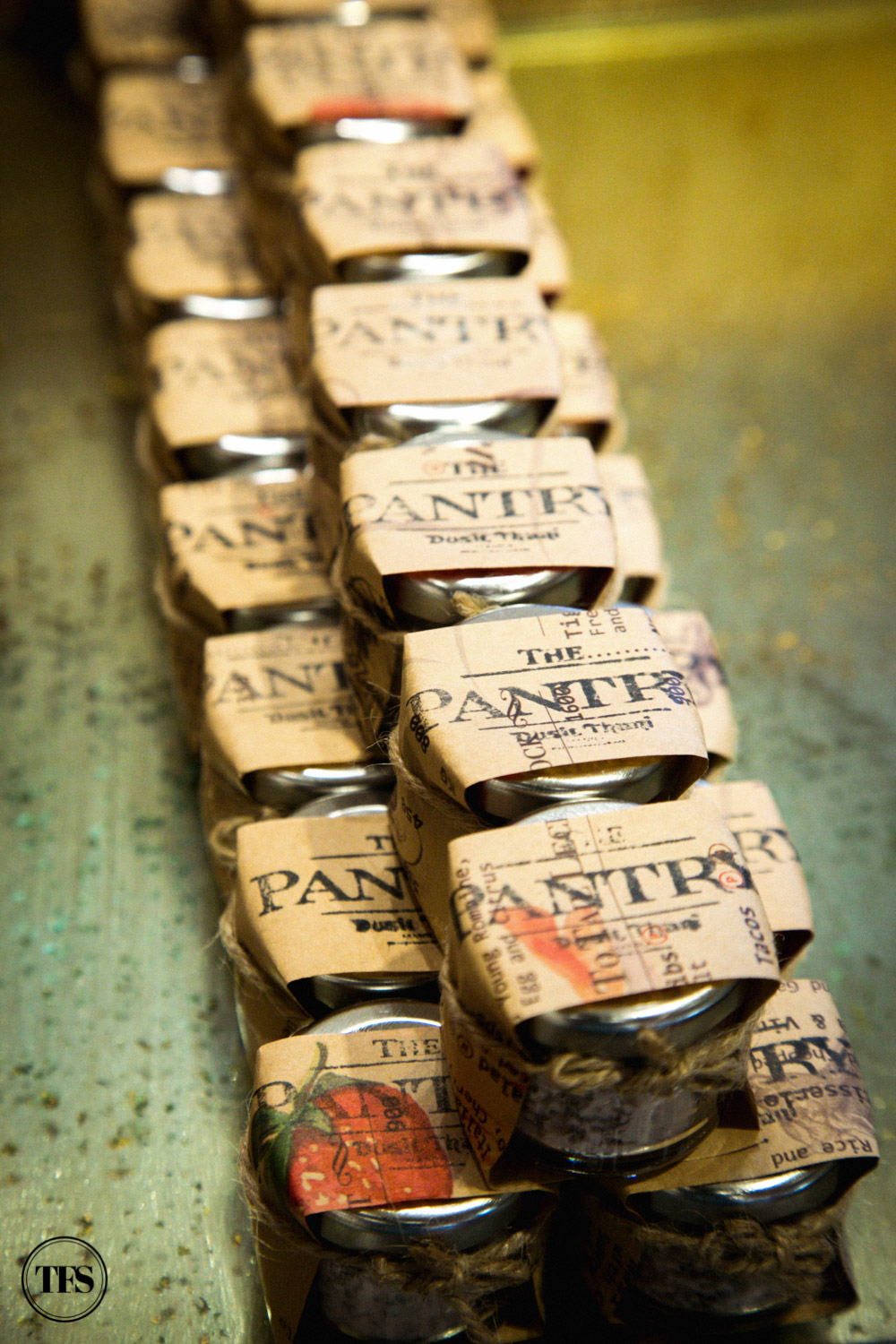 For the holidays, The Pantry puts on a festive spirit with offerings that are guaranteed to liven up Christmas celebrations and warm the heart. It will make "lechon-to-go" available to guests who want to enjoy the superb quality and flavor of this restaurant specialty for their Christmas parties at home or in the office. Over at The Pantry's Grab & Go section, a host of traditional Yuletide treats and sweet delectable will be made available to be enjoyed at home, or given as the perfect Christmas gifts. 
What do you think of The Pantry at Dusit Thani Manila?
Share with me your thoughts!
Stay updated and Subscribe to The Food Scout for Free!
Pray, Eat and Love.
Cheers,
The Food Scout 
---
Location: G/F Dusit Thani Manila, Ayala Centre, Makati City, Metro Manila, Philippines
Website: http://www.dusit.com/dusitthani/manila/dining/the-pantry/
Facebook: https://www.facebook.com/dusitthanimanila/