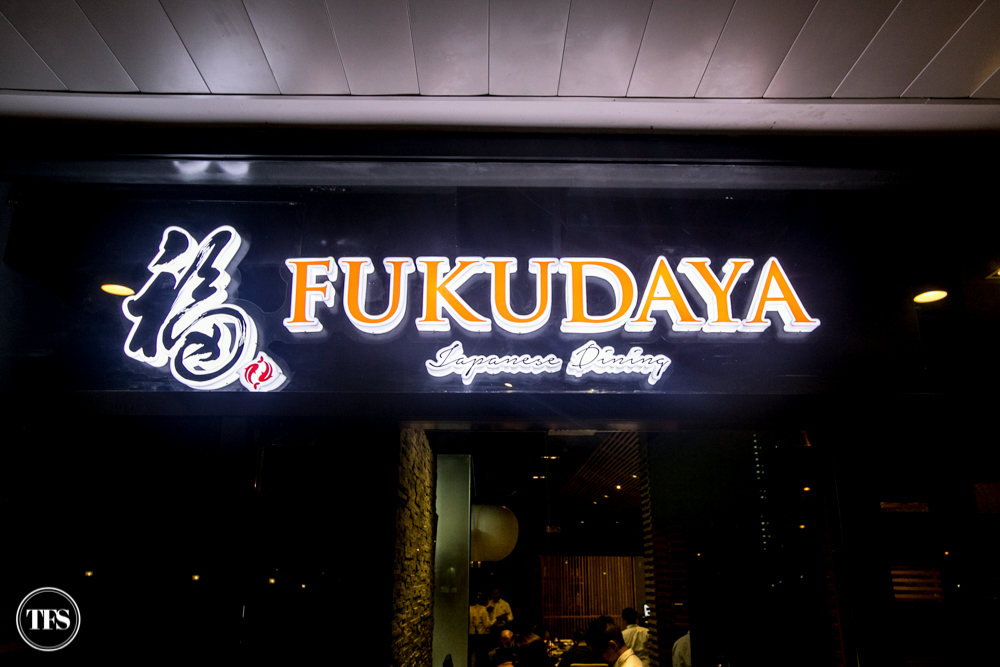 Nothing can stop me and O from going to a restaurant invite that has a word Japanese attached to it. Crawled our way to BGC one evening just because it's a new Japanese restaurant. The name is Fukudaya Japanese Dining. Away from the busy life of BGC, Fukudaya sits quietly in its space in Arya Residences.
We dined in during its soft opening stage, where there are only 2 sets of tasting menu available, Php900 and Php1400 per person. Without too much marketing promotions, the place was pretty packed with customers, foreign and locals, coming from all around BGC.
The Food:
For our first course, a plate of appetizers was introduced to us. Served in small portions, the first I tried was Shredded Chinese Cabbage Salad, a tasty palate starter with seven kinds of Japanese chili powder.
I had a flashback of similar Chinese appetizers after tasting this Shrimp, Mango and Pomelo Salad with sweet tofu paste.
Fell for the unique blend of Sweet Corn Tofu Pudding, where its sweetness appealed to me while in its tofu form. A subtle yet striking hint of wasabi gave the appetizer a boost, ending with a mixture of sweet and savory flavors.
My sushi dreams all in one plate. Now how could I complain. All worth the visit to Fukudaya! This plate of Nigiri Sushi is prepared by the hands of real Japanese chefs who flew from Japan to serve authentic Japanese sushi. Wagyu Beef, Torched Salmon, White Fish, Tuna, Squid and Winter Melon Maki, all freshly made from scratch and delicate in every bite.
There's a little drama to it, if you want a touch of its Japanese soy sauce. Instead of dipping, Fukudaya asks you to spritz your sushi from its spray bottle of soy sauce. This gives you the right amount of soy, not overly dipped.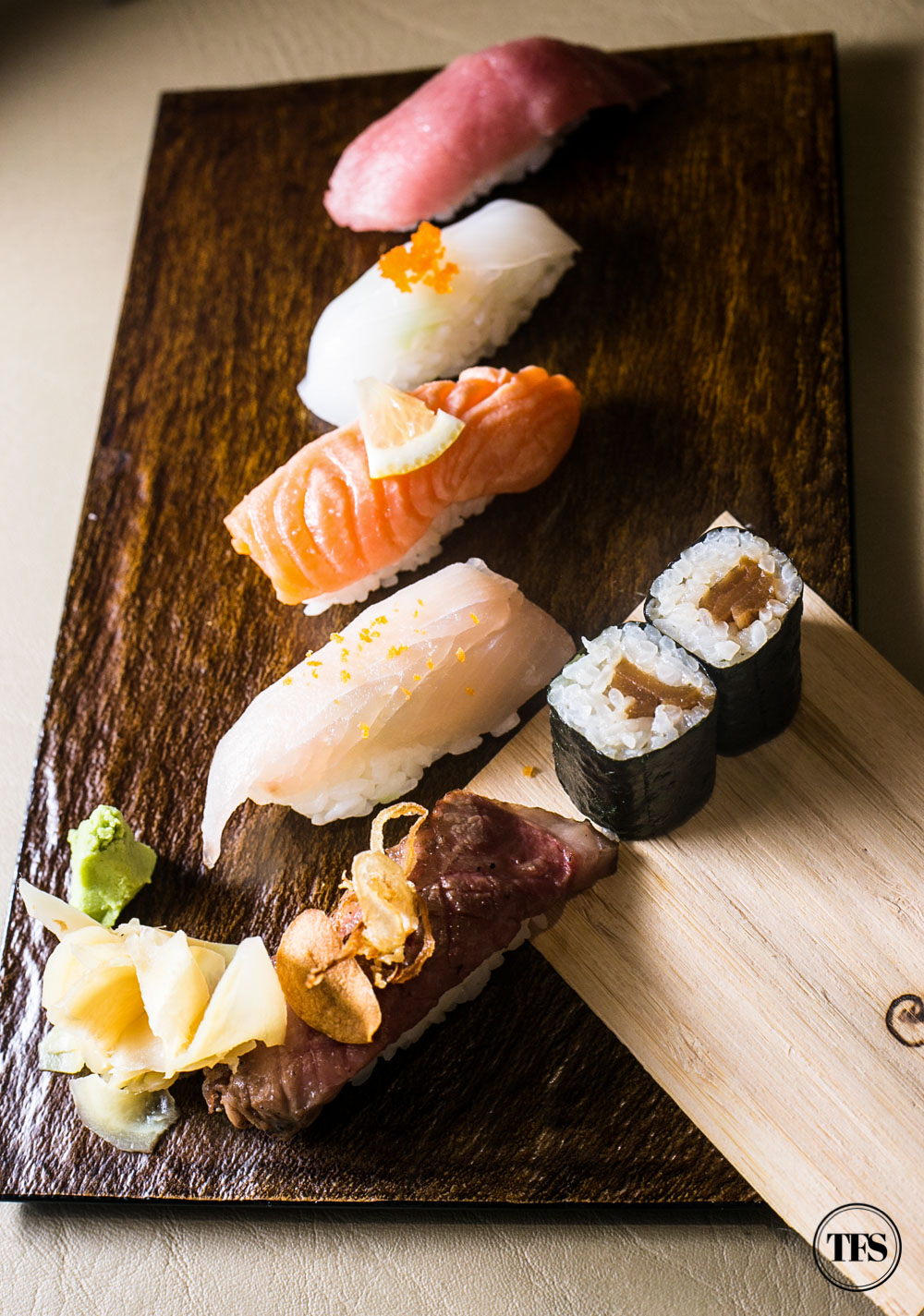 The dining story continues with the outstanding US Double Gold Prime Tenderloin Steak. Normally, O and I would offer to share big servings plates to each other. But by just the look of this dashing steak, I'd think we would prefer our own plates. Without exaggeration, its meat was tender and juicy, topped with garlic sauce for extra rich flavors. Balancing its colors and for a guilt-free plate, a bed of vegetables were also served.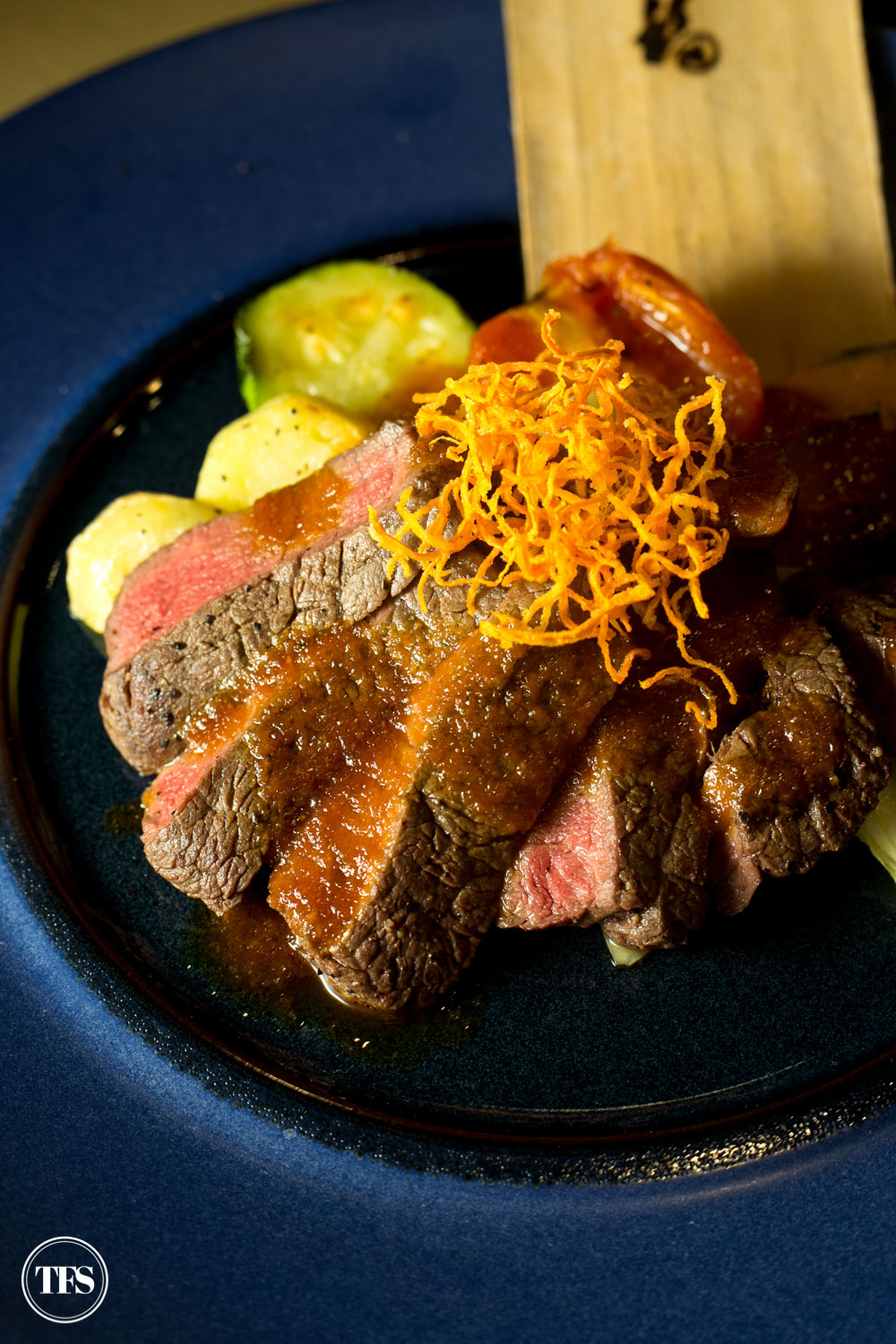 Rice was not supposed to be an option with steak. But maaaan, their dashi-flavored Garlic Rice sealed the deal!
If you haven't tried any raindrop cake yet, Fukudaya serves their version of it – Raindrop Cake with Soy Powder. A very light and jelly-like "cake" surrounded with soy powder and sugary syrup, for a not-too-sweet flavoring. I wasn't 100% sold out to it. Not exactly what I was looking for as a dessert in a Japanese restaurant.
Now this Coffee Jelly with Japanese Whisky redeemed Fukudaya's desserts to me. The best coffee jelly I've had in Manila that's infused with Hakushu Single Malt Whisky. My best bet, my star of the night, it was loaded with the powerful combination of dark coffee and Japanese whisky, tamed by its layer of cream. A taste of heaven that I want to take home with me for my daily dose of coffee and whisky!
Wait wait wait. This whisky madness continues with its whisky-infused dried mango covered in dark chocolate. Something to munch and pair with your coffee jelly.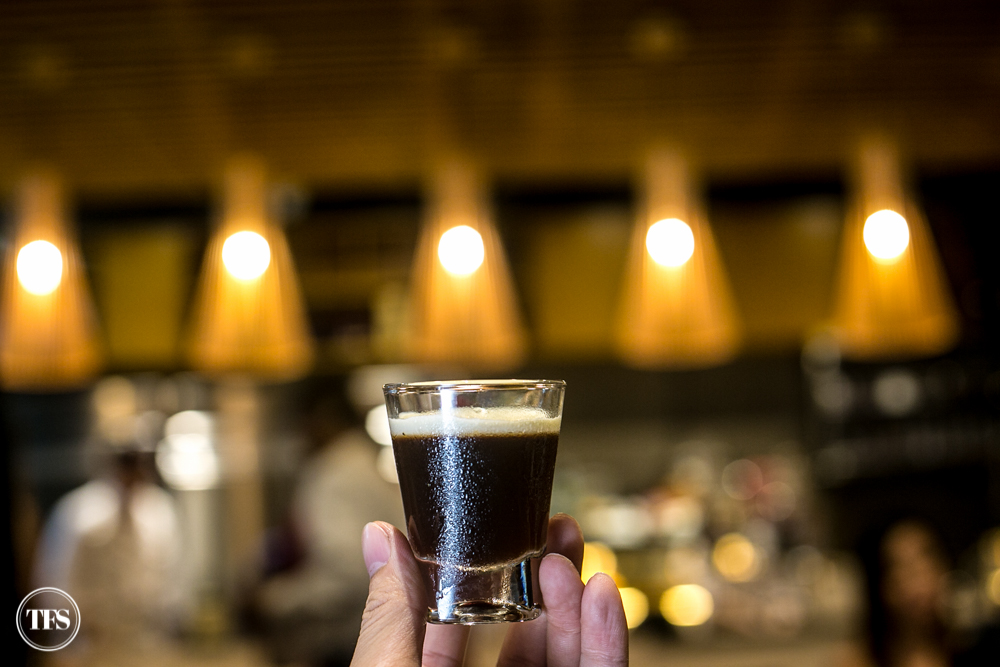 You can't go wrong with this Black Sesame Ice Cream. With real black sesame seeds and creamy ice cream makes its easy to love.
The Matcha Cream Puff with Sweet Red Bean was pretty ok for me. I think I tried better matcha desserts in my life.
The Ambiance: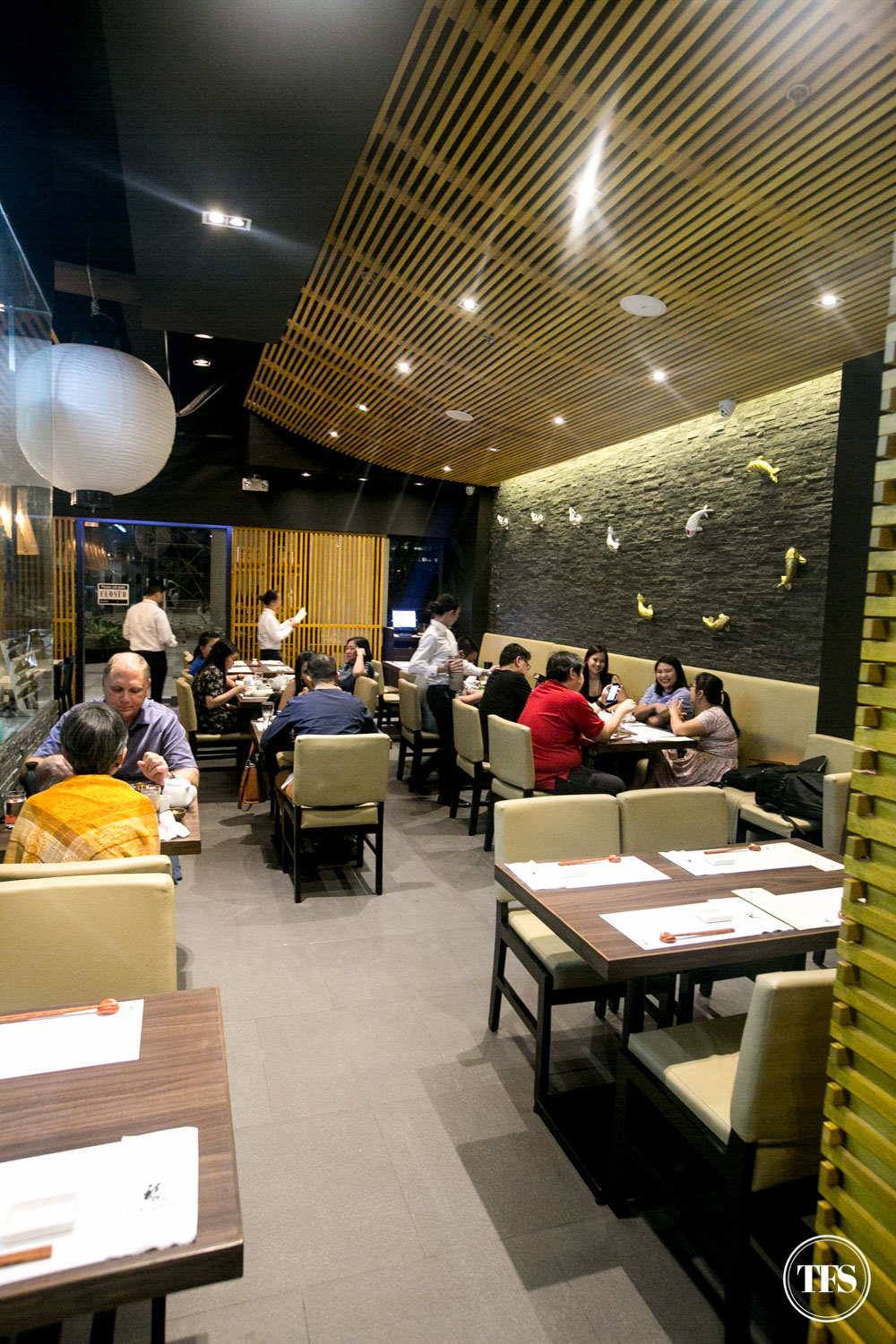 The building where Fukudaya is, Arya Residences, has its own basement parking reserved for customers of their commercial spaces. Since this part of BGC isn't crowded, the inside and outside has a more relaxing and peaceful ambiance.
Fukudaya Japanese Dining reveals the process of how they freshly cook and prepare their food through their transparent glass kitchen with a long open bar next to it.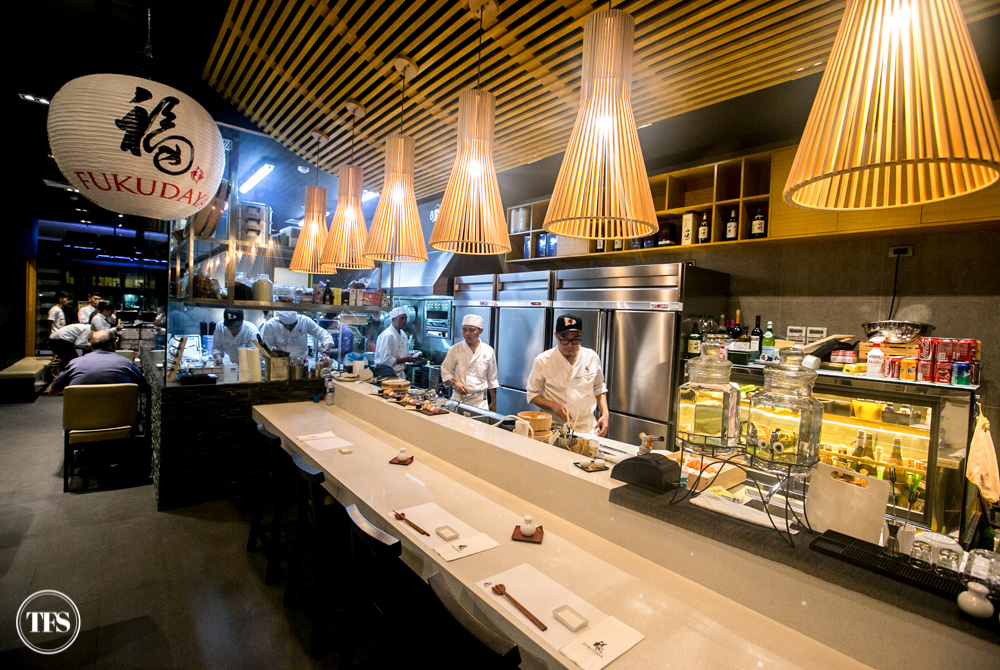 What do you  think of Fukudaya in Arya Residences BGC?
Share with me your thoughts!
Stay updated and Subscribe to The Food Scout for Free!
Pray, Eat and Love.
Cheers,
The Food Scout 
---
Location: Arya Residences, McKinley Parkway, Bonifacio Global City, Taguig City, Metro Manila, Philippines
Contact: (+63 927) 264-0171 / (+632) 800-3563
Facebook: https://www.facebook.com/FukudayaPhilippines
Budget: PHP1000++
Rate
Food            9/10
Ambiance  8/10
Service        8/10
Cost             8/10
Overall       8.25/10