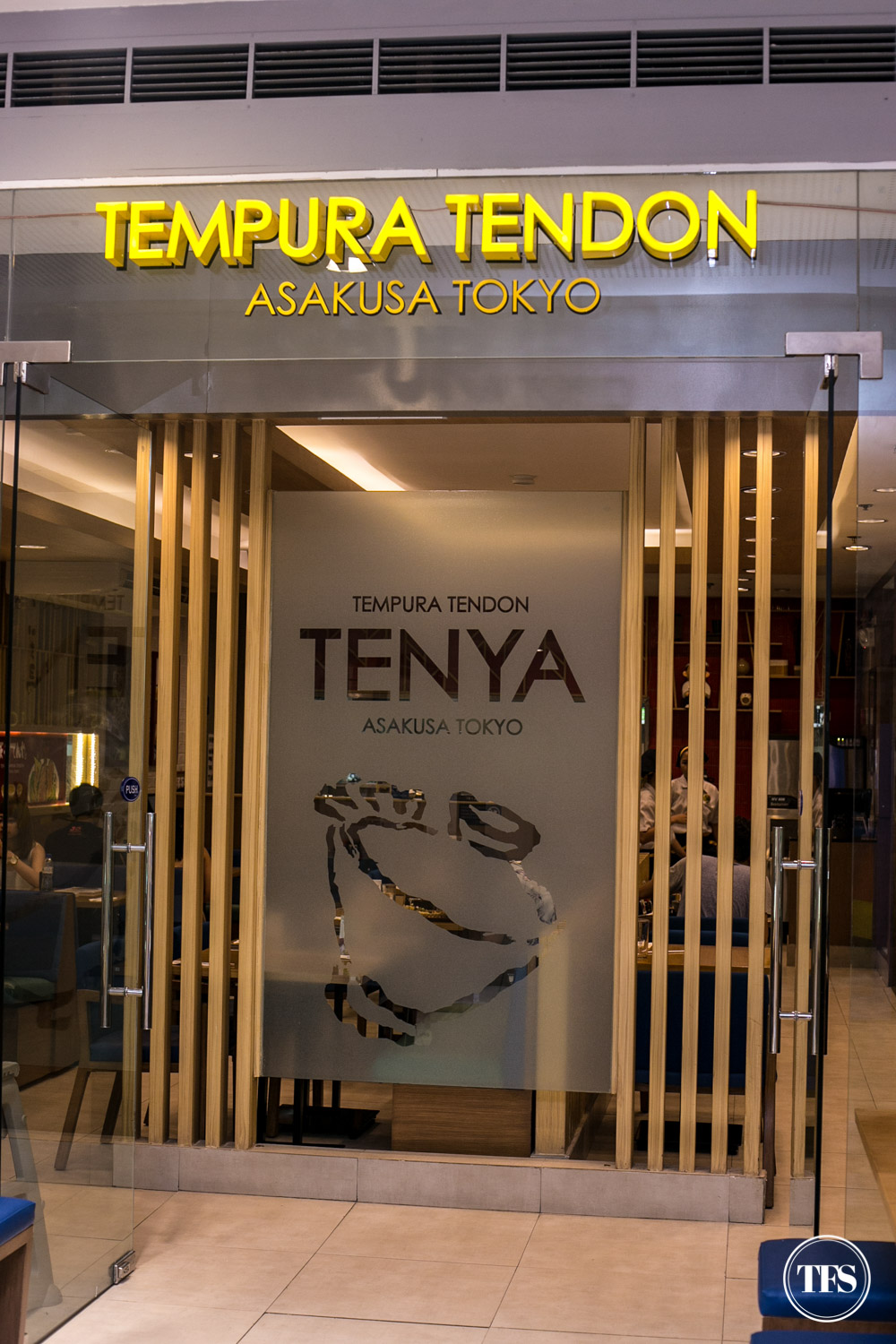 I often see Tenya Tempura Tendon when I cross the bridge from Mega side A to side B. Or, I notice Tenya when I dine at Rack's, which is right beside it. To be honest, I didn't find the facade catchy enough for me to enter and spend my bills on their food. Sorry for that but I judged quickly, without even trying their food.
A month ago, I was invited to have lunch at Tenya Tempura Tendon in SM Megamall. I'm crazy for Japanese food but the word 'tempura' didn't really create music to my ears. My presence was just there to simply eat.
I went there during lunch break, where most Ortigas employees, including those from ADB, would head to either Podium or SM Megamall for lunch. So as expected, customers flooded restaurants including Tenya. However, I didn't feel that inside Tenya. The restaurant was busy, yes that's a fact, but the ambiance still felt calm with its modern Japanese interior that relaxes. And what's great about it, our orders came in quick!
The Food:
Out from the kitchen, Spicy Salmon Salad came in first. A healthy starter of fresh garden salad vegetables with salmon fillet, spicy japanese mayo and tenkasu dressing. Chitchatting over this salad, I almost finished this plate that's meant for 2 persons before I knew it. Haha! It was that refreshing as a starter and my love for salmon may be the cause for my attachment to this salad! Haha!
The highlight of my visit to Tenya was tasting this Chicken Curry Tendon, flavored with authentic Japanese curry sauce. Soft and tender chicken perfect with Japanese rice, a small bowl of miso soup, and hanjuku tamago, also covered with Tenya's special batter. Earlier a skeptic about their food and soon after tasting this dish, mind changed.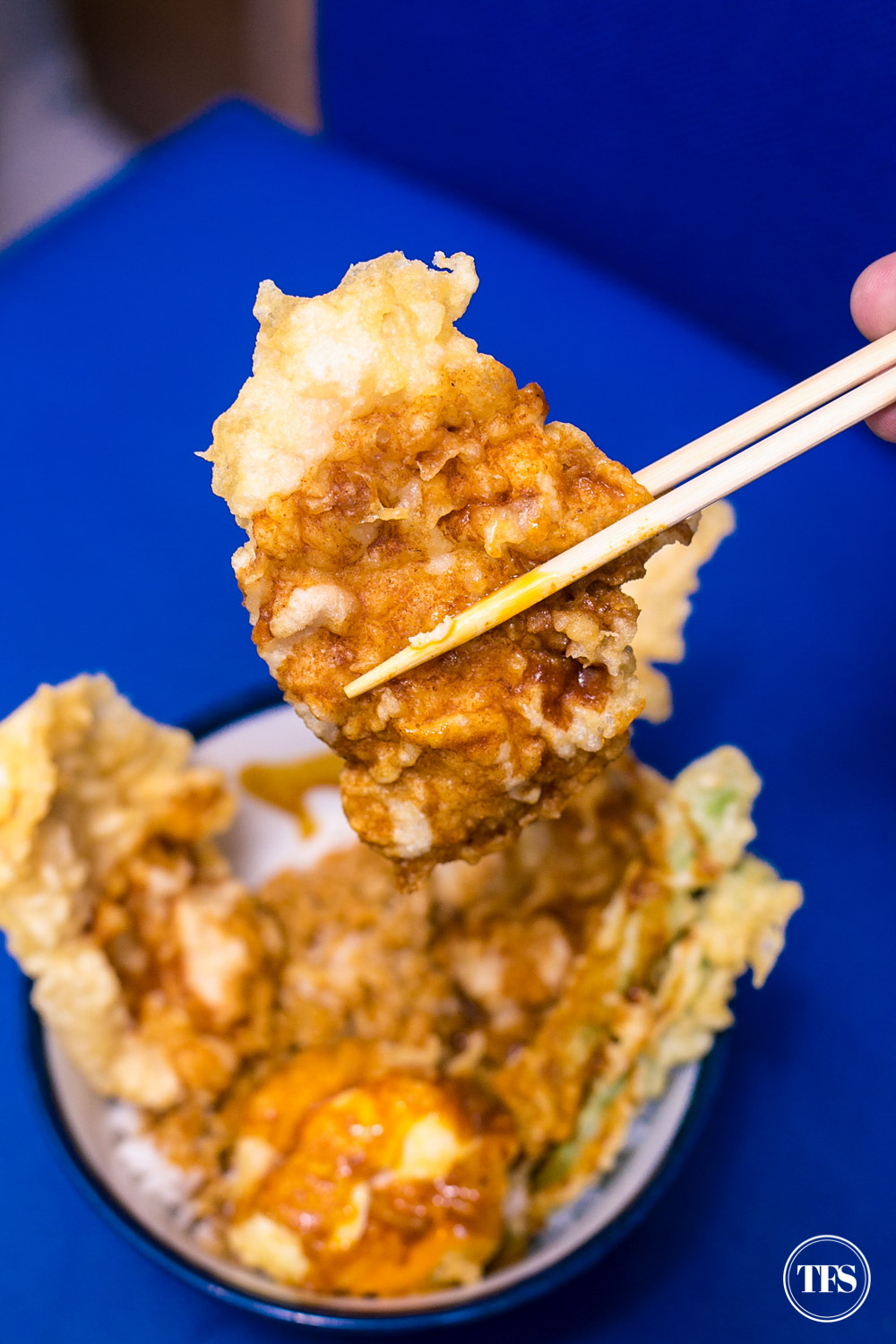 Then of course, a pre-requisite to my Tenya visit, I couldn't leave the branch without tasting the Classic Tendon. Tenya's Tendon is cooked with using the freshest ingredients, a culinary tradition learned from Asakusa, Tokyo, Japan. Specifically, the Classic Tendon is composed of battered black tiger prawns, squid, kisu, green beans and sweet potato on top of sizzling Japanese rice and drizzled with special dontare sauce. Now I understand why this is a favorite at Tenya, it's a star!
It's certain you'll ask for extra sauce, just like what I did! Tenya knows that demand for dontare sauce which is why they place the sauce on your table if you wish to drown your tempura with more.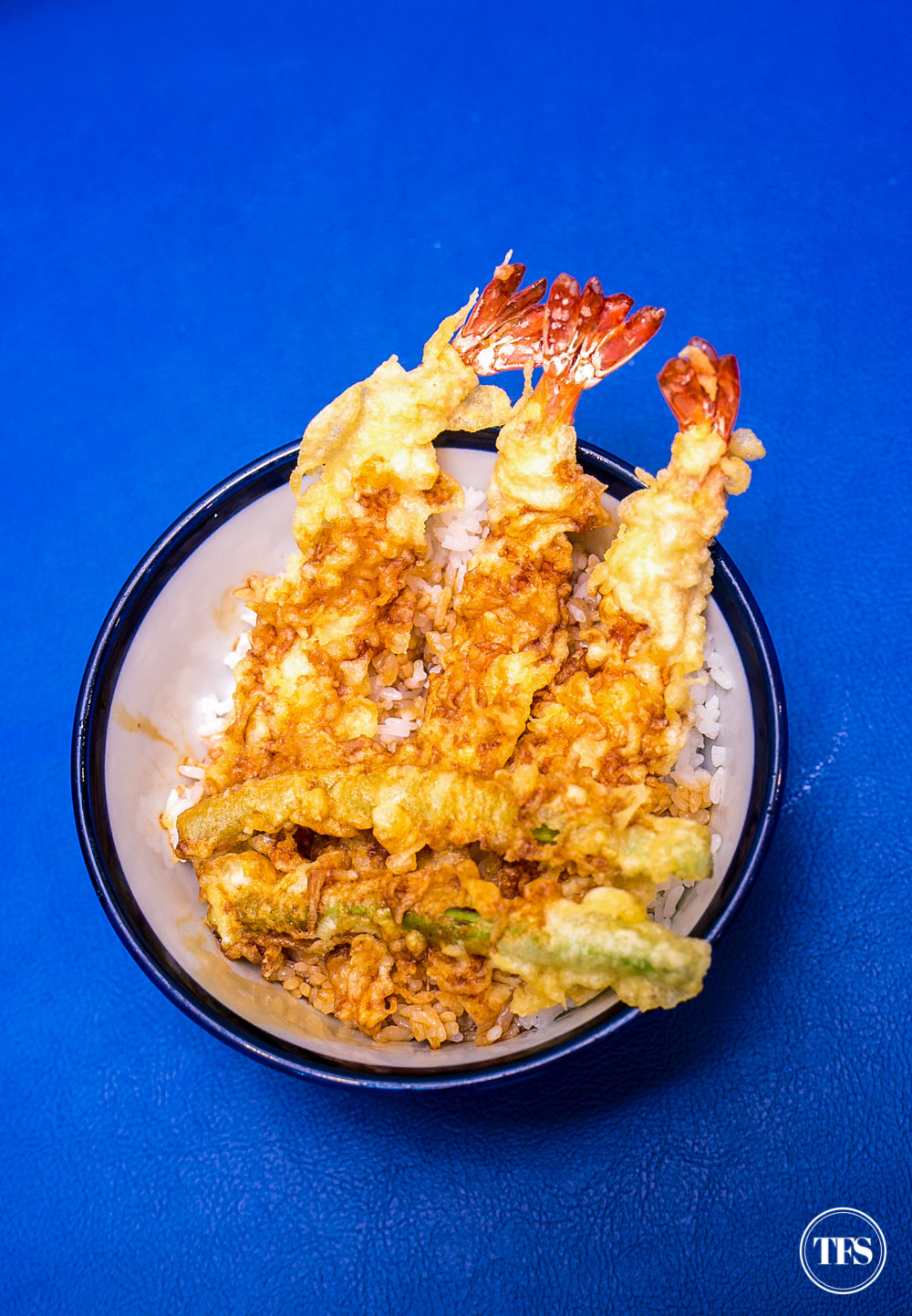 After my heavy loaded meal, light Japanese Cheesecake with blueberry sauce seem to be the next best thing to fill my palate with.
While avocados are in season, you can pair your meals with this limited Avocado Milkshake at Tenya.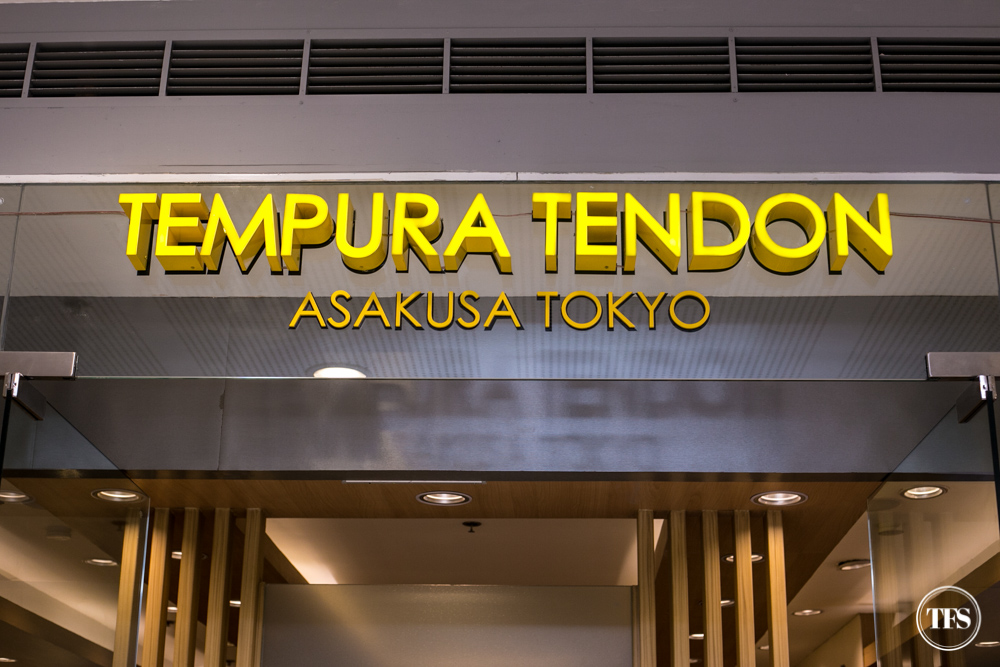 All in all, the dishes I tried at Tenya Tempura Tendon brought good vibes. The quick service during lunch break adds points as well. From ignoring the store in Megamall, I'm now a satisfied customer who is thinking of going back to try other dishes and drizzle all with dontare sauce!!
What do you think of Tenya Tempura Tendon?
Share with me your thoughts!
Stay updated and Subscribe to The Food Scout for Free!
Pray, Eat and Love.
Cheers,
The Food Scout
---
Location: 4/F Bldg A, SM Megamall, Ortigas, Mandaluyong City, Metro Manila, Philippines
Operating Hours: 10:00AM-10:00PM
Contact: (+632) 696-5996
Facebook: https://www.facebook.com/TenyaPhilippines
Budget: PHP 350++
Rate
Food            8/10
Ambiance  8/10
Service        9/10
Cost             8/10
Overall       8.25/10