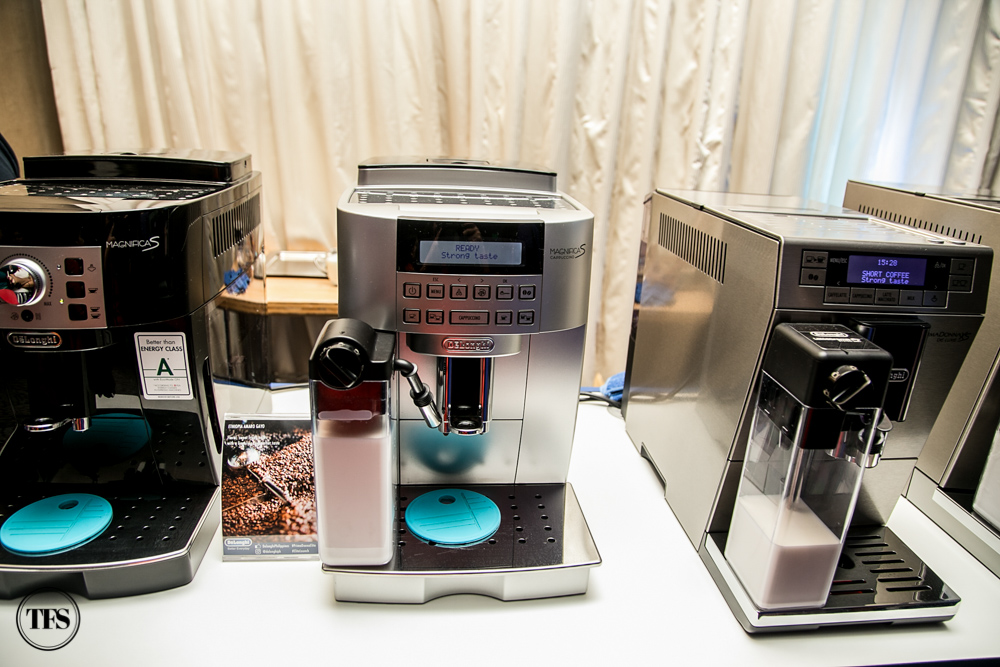 At the recent DeLonghi event I attended, held at Shangri-la Fort, I thought the DeLonghi Magnifica S and PrimaDonna S De Luxe were already cool enough. Both are all-in-one automatic espresso machines that prepare your own cappuccinos, lattes, Italian macchiatos and more by just pressing the buttons. If you take a look at them closely, you'll be more impressed how high-tech the machines are. My eyes were still amazed that modern technology can make our lives that easier…and faster!
And so I thought, they were already the best, the cream of the crop. Until, I met something better, way way cooler than these existing DeLonghi espresso machines!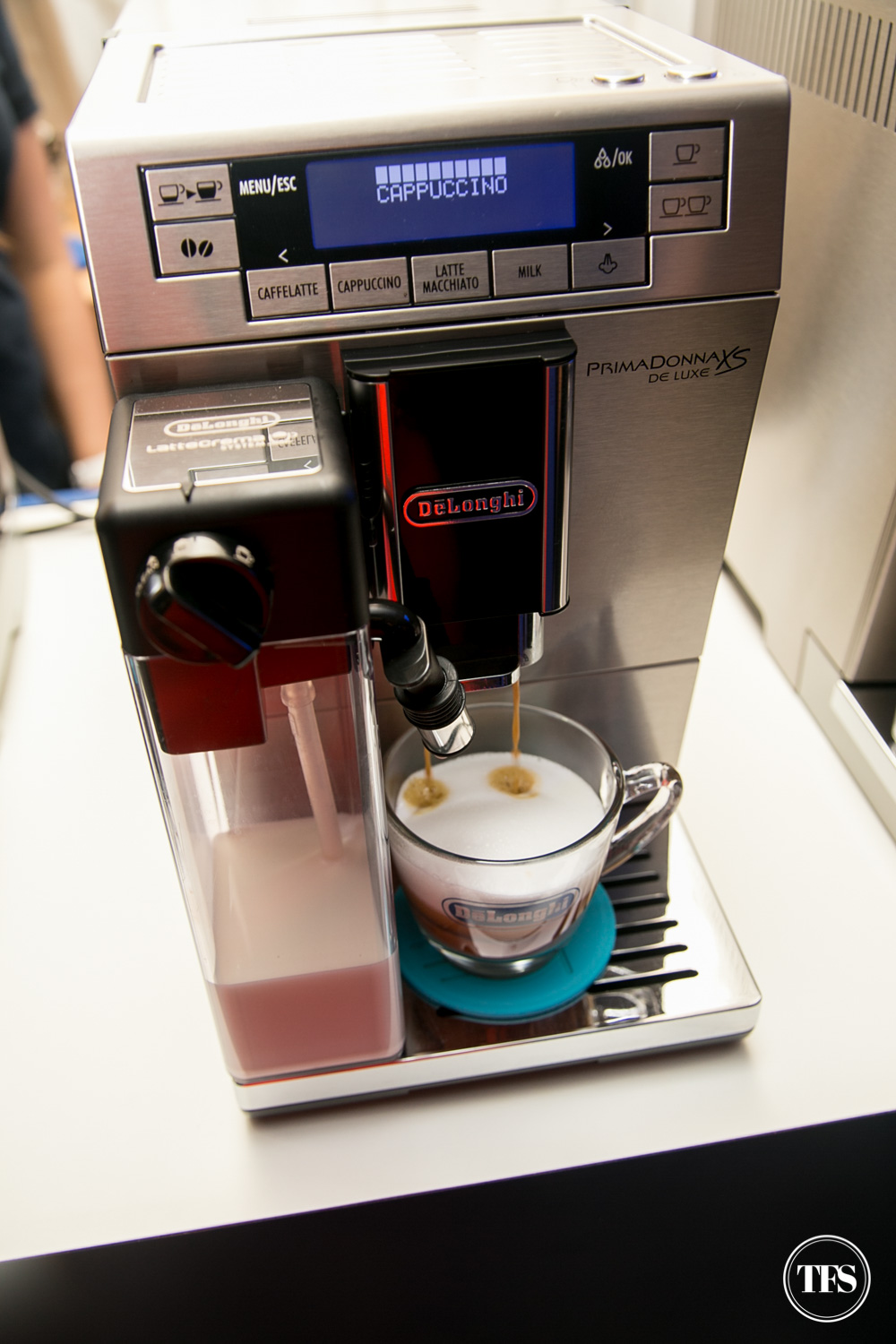 Lo and behold, I was stunned and transported to the future when DeLonghi PrimaDonna Elite was unveiled!
DeLonghi is a world-leading brand that sells appliances to make ordinary people's lives better everyday. Each time I see a product I like at the appliance store, it will always be under the DeLonghi brand. For me, they're the most innovative homecare brand and they really know what the consumers need. You can see it through their kitchen and coffee machines just like the newest and the queen of all coffee makers, the DeLonghi PrimaDonna Elite.
A jaw-dropping moment when Mr. Vincent Cheng did a quick demo how DeLonghi PrimaDonna Elite actually works.  He showed to us that coffee making experience using this machine is powered by the touch of your fingertips and your smartphone! Ok let me explain how the coolest coffee maker in the world works.
First, you have to use your phone to download the Coffee Link app for your DeLonghi PrimaDonna Elite. Thanks to the Bluetooth technology of every smartphone, you can instantly connect and prepare all your recipes by just using this app. Next, you create your profile. Each profile can save up to 6 coffee recipes. It means, you can personalize the aroma level, milk quantity, coffee quantity and temperature to prepare your perfect beverage. Or, you may just choose from the available recipes for your perfect cup of espresso, cappuccino, caffe latte, macchiato, flat white, chocolate drinks and so much more! Endless possibilities in other words.
PrimaDonna Elite incorporates all the experience, know-how and technology of the world leader in espresso coffee maker to guarantee each step of coffee preparation is carefully executed.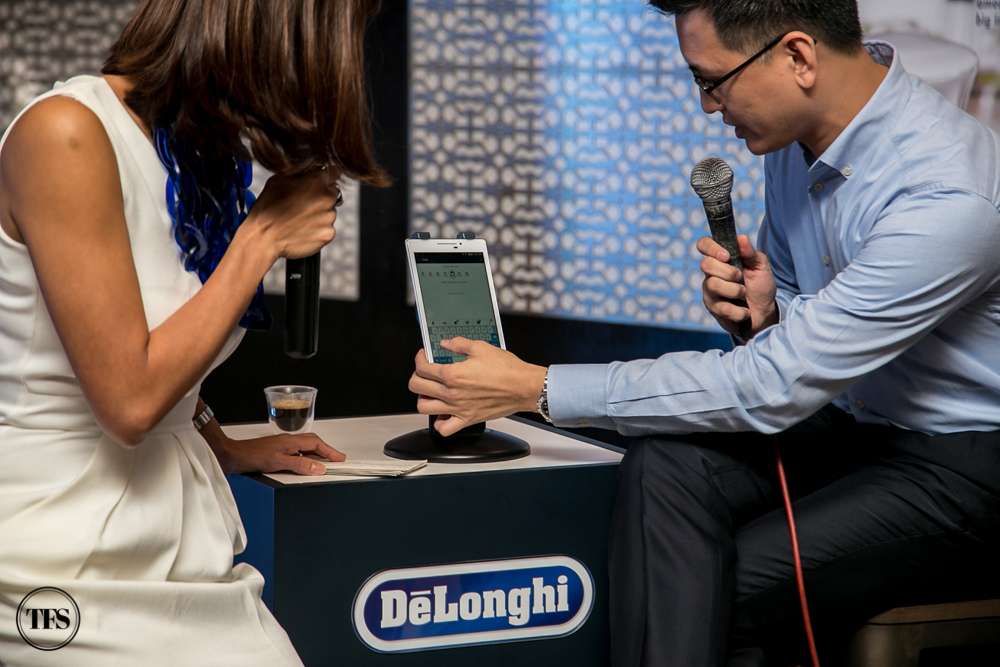 Tessa Prieto-Valdez and Patty Laurel were called on stage to experience this 'donya' coffee maker. The two felt like instant baristas when all they had to do was touch the screen to brew their ideal cup of cappuccino. It was that quick and easy!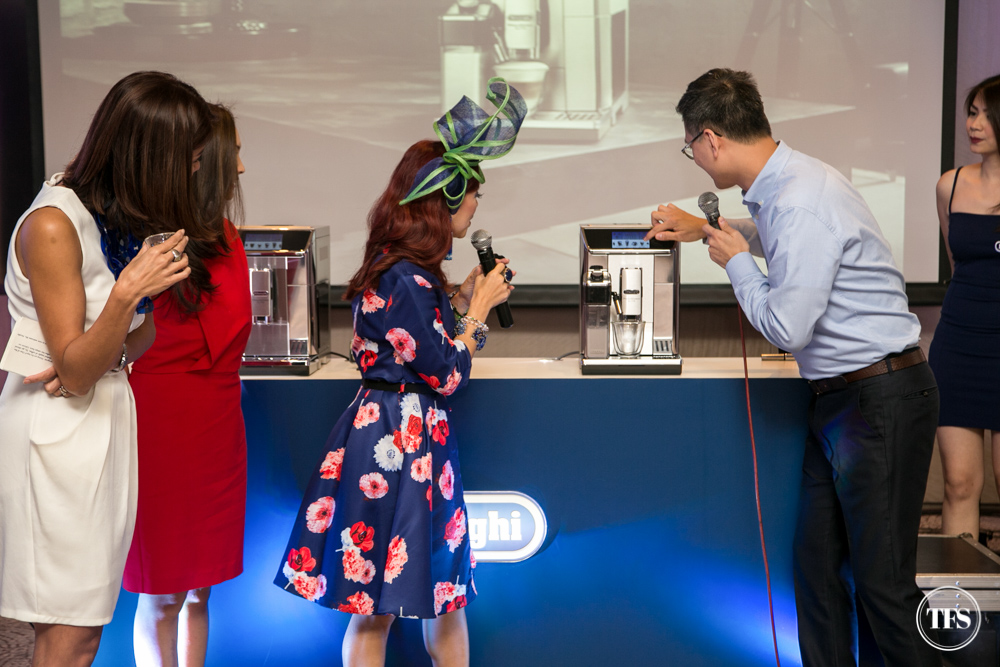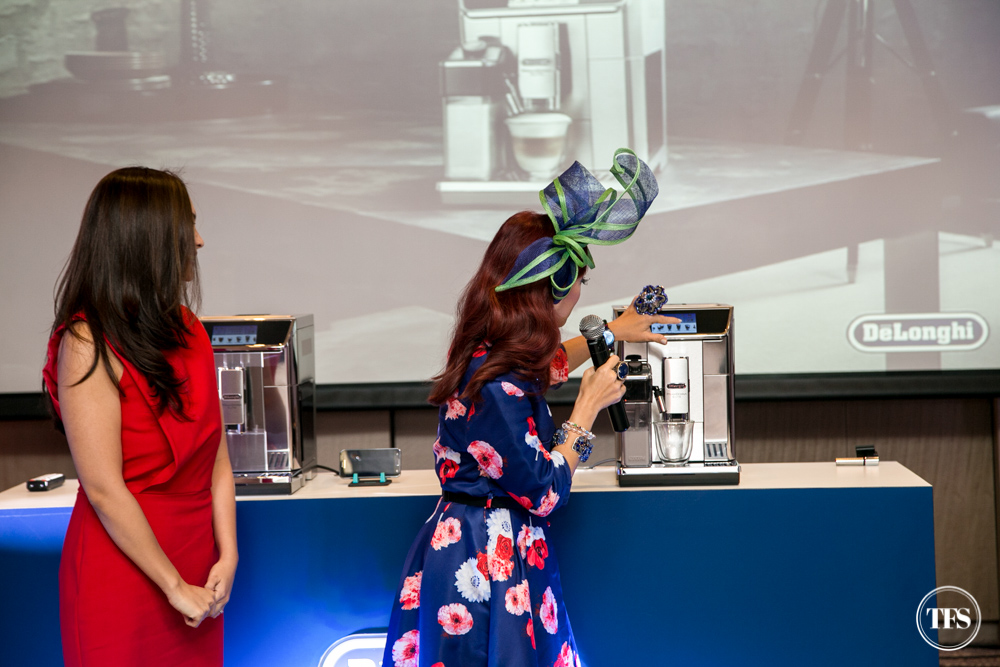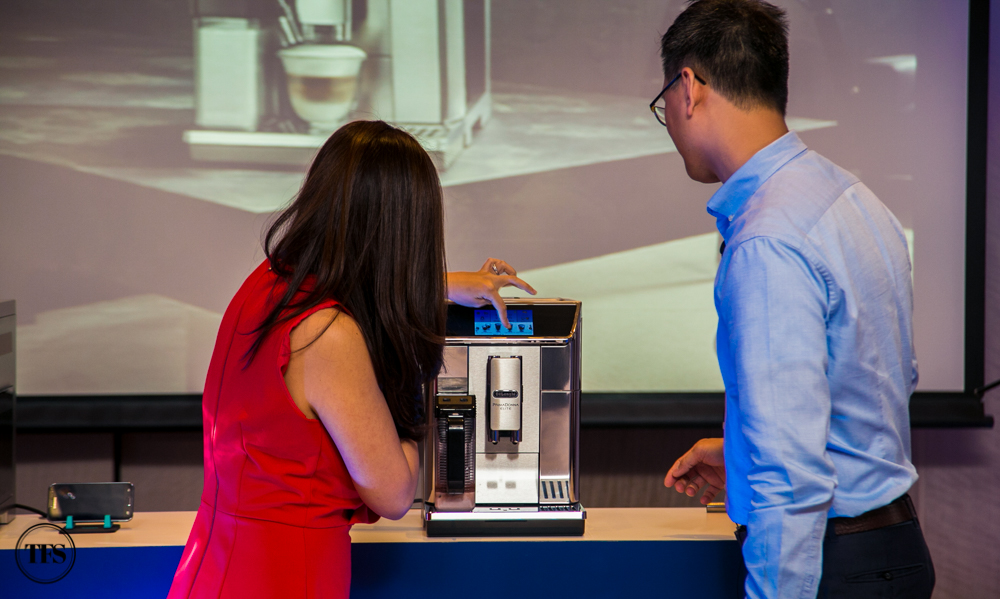 For people on-the-go, you don't need to line up at the coffee shop beside your building, or wait too long just to get your coffee fix. If coffee is a necessity for you, you'll probably want to add this world-leading machine to your Christmas wish list. This is the dream of every coffee addicts, your personal barista in the comforts of your home!
Just to give you an idea, this DeLonghi PrimaDonna Elite costs PhP 178,800.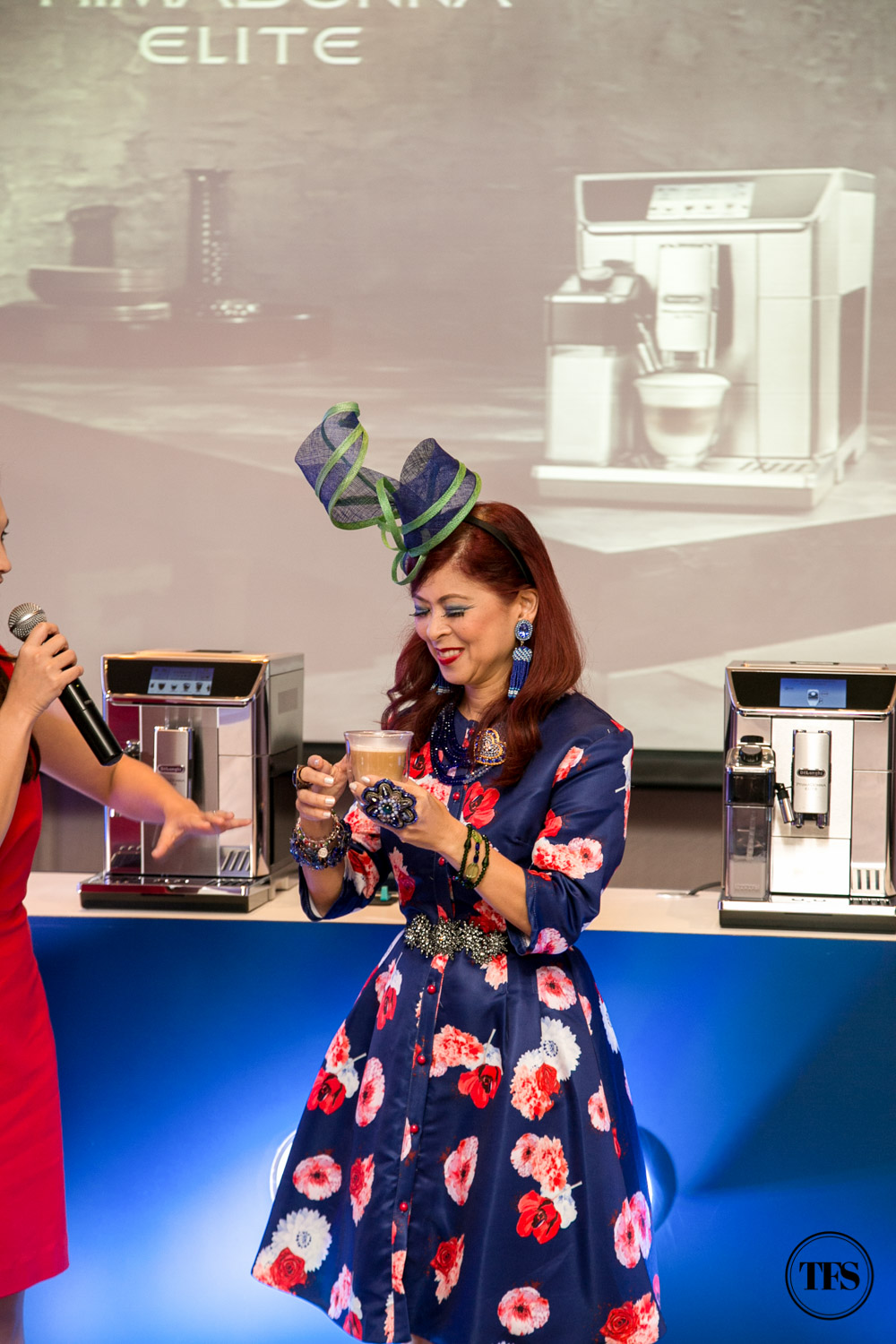 As you can see, Tessa Prieto-Valdez looked happy with her cappuccino!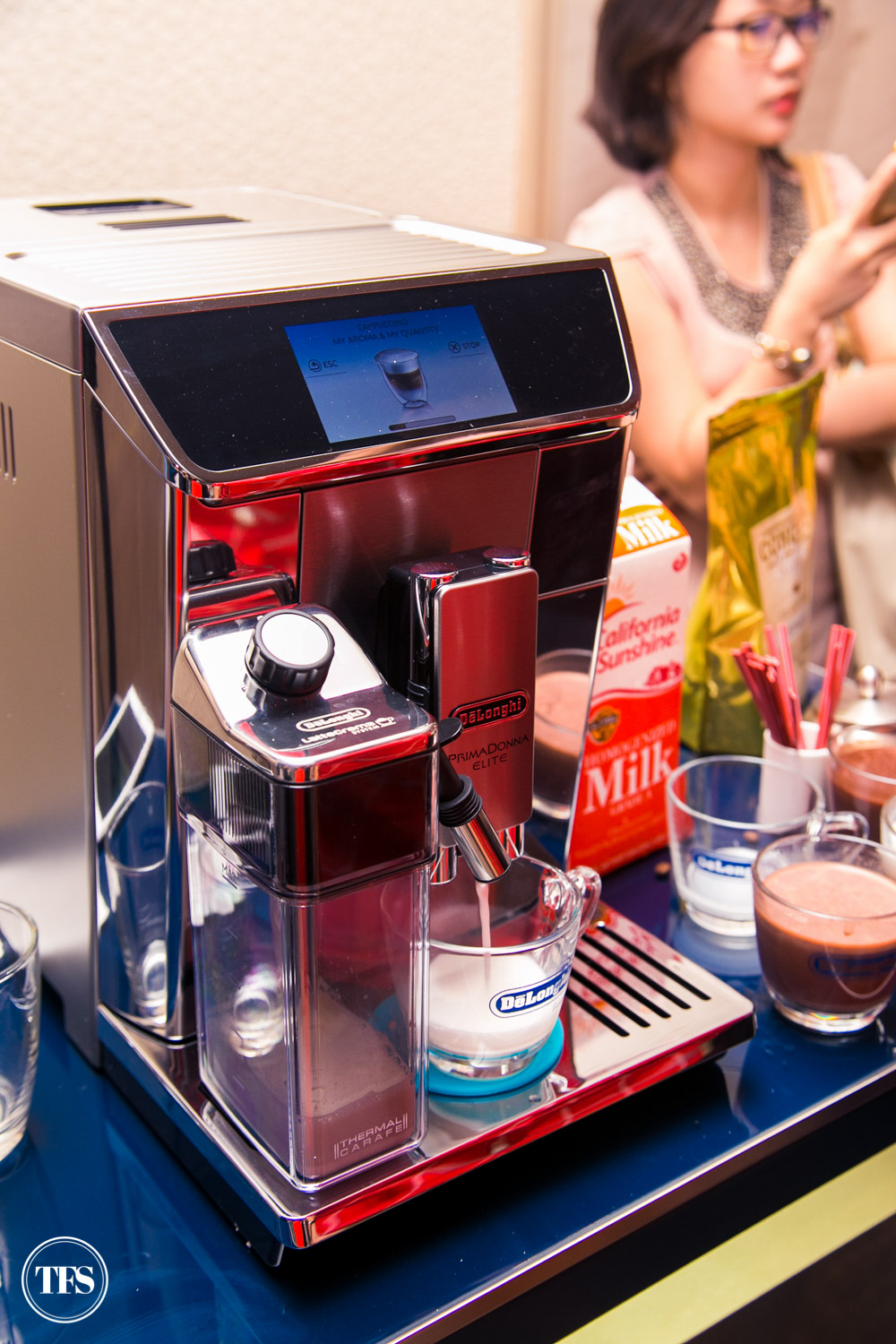 I experienced it myself using my lazy bonez. Click, click and click were all I did. And while watching the DeLonghi PrimaDonna brew my cappuccino, I was in daydream land for a while thinking this machine was actually in my home. Haha!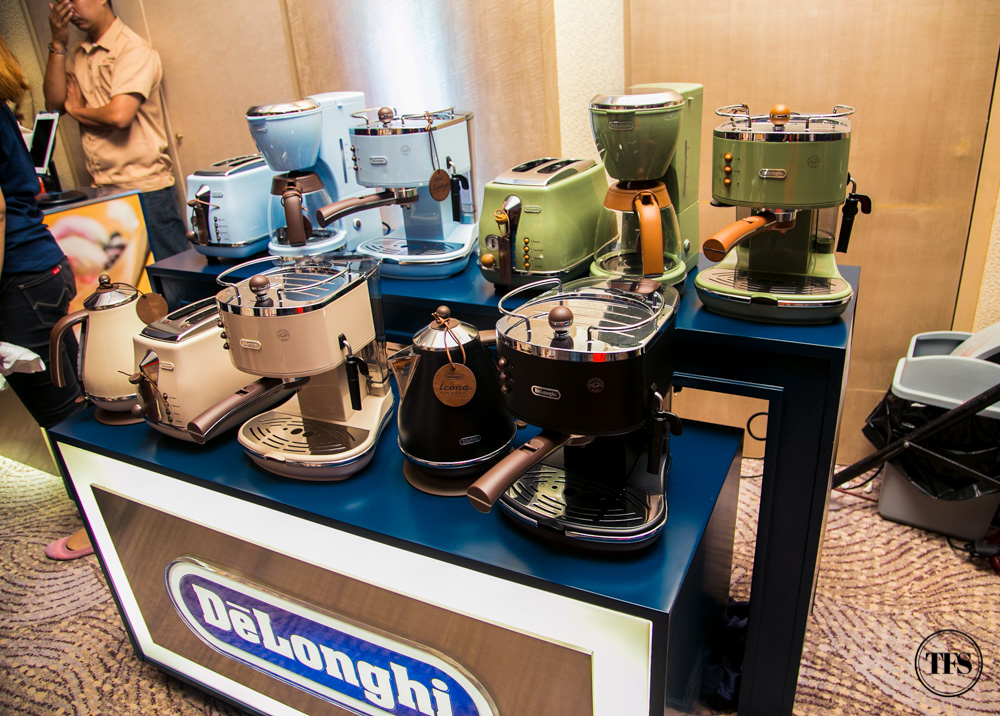 Before I left the event, I stumbled into these Icona Vintage appliances that would look pretty for my future kitchen. This is probably a sign of ageing. I'm also drooling over home appliances other than clothes and shoes! Haha!
What do you think of DeLonghi PrimaDonna Elite?
Share with me your thoughts!
 Stay updated and Subscribe to The Food Scout for Free!
Pray, Eat and Love.
Cheers,
The Food Scout
---
Facebook: https://www.facebook.com/DeLonghiPH