Johnny's Steak and Grill also offers their own steak sauces, like Shallot and Red Wine Sauce, Peppercorn Sauce,Mushroom Sauce, and Garlic Sauce to complete your steak feast.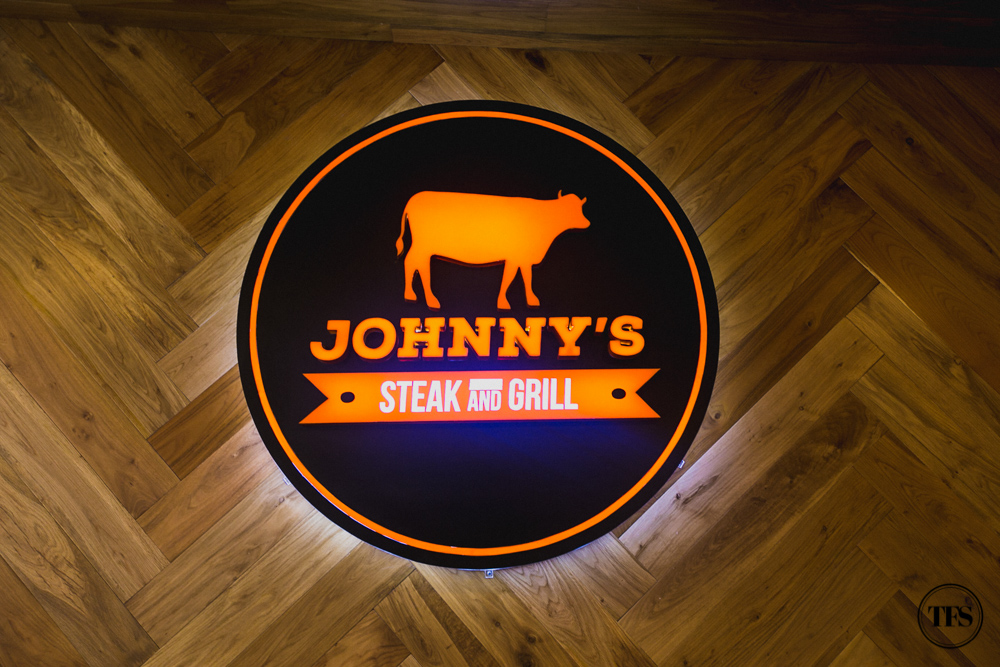 Warning: Steak overload coming right up!
It's a struggle to go on a diet when I hear the magic word, steak! I will say this over and over again, steak is love!!
On one weekday lunch, O and I drove back to the dapper B Hotel Quezon City to try out their newest baby, Johnny's Steak and Grill. B Hotel QC isn't new to me anymore. I had the chance to stay there for a night with Reine when it was still in its infant stage, some time last year. At that time, there were only 4 dining outlets in the hotel.
"Here in B Hotel QC, we are in the business of giving our guests a true staycation experience. That means we provide our guests with 5-star service, excellent amenities and amazing food choices so that they won't ever feel the need to leave the hotel," shares Ryan Chan, Managing Director of B Hotels.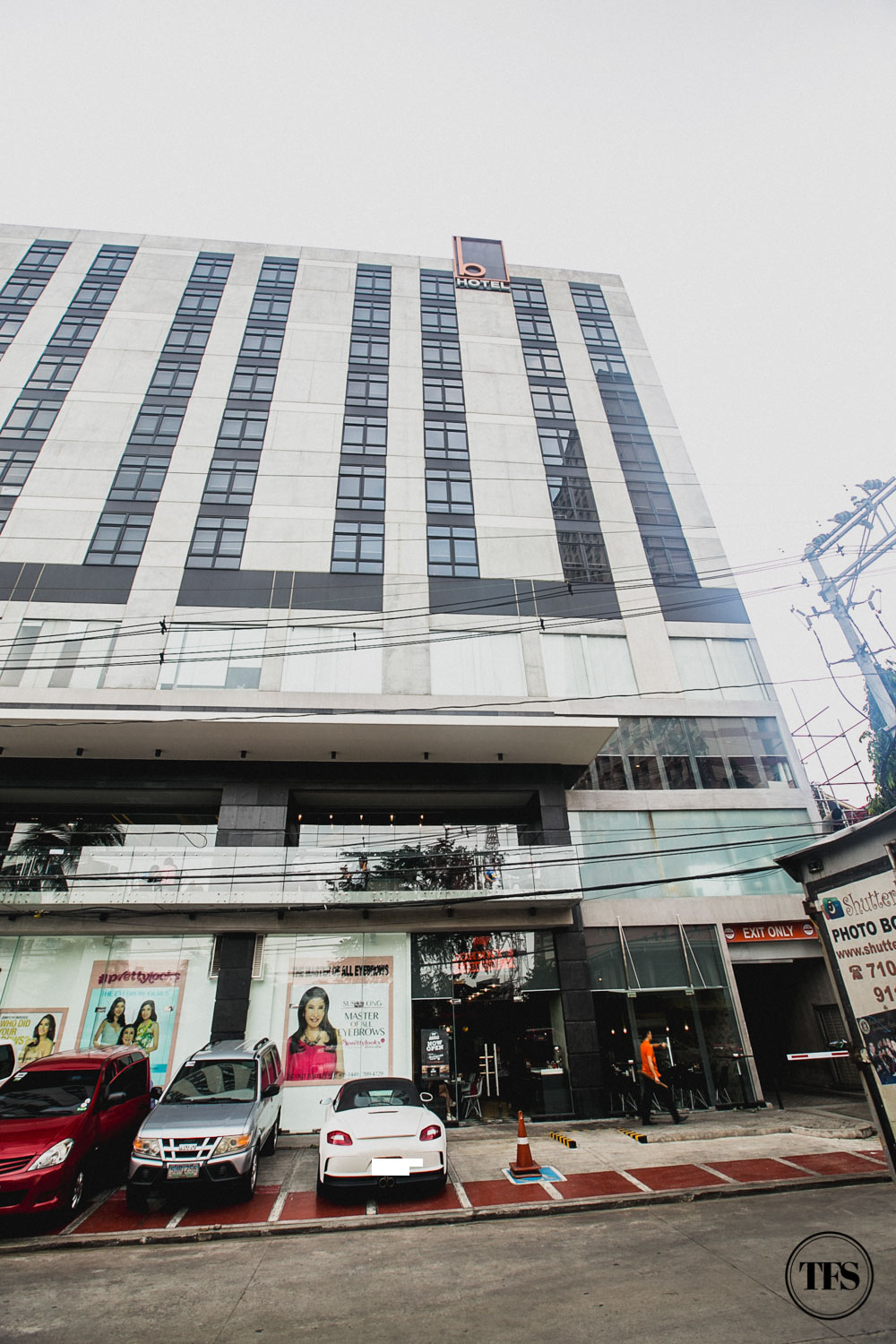 Appeals as a hole-in-the-wall type of restaurant within the Tomas Morato area, Johnny's Steak and Grill is not intimidating from the outside. Even with the word "steak", the place feels inviting.
The Food: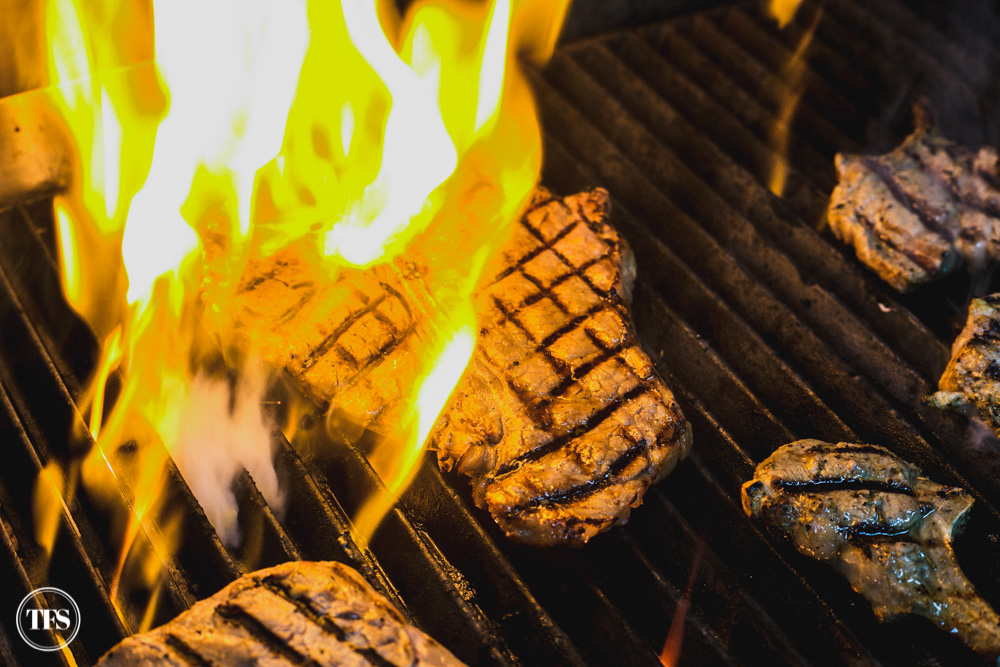 Inside the one-page menu of Johnny's Steak and Grill, I browsed through its wide selection of US Certified Angus Beef and a variety of sides. It'a a place for steak, other than steak and lamb chops, don't expect other savory dishes like chicken or pork.
The 5th restaurant of B Hotel QC boasts of an open kitchen where we had the chance to watch our steaks being grilled while waiting for it. From that, you'll know steaks are always freshly cooked.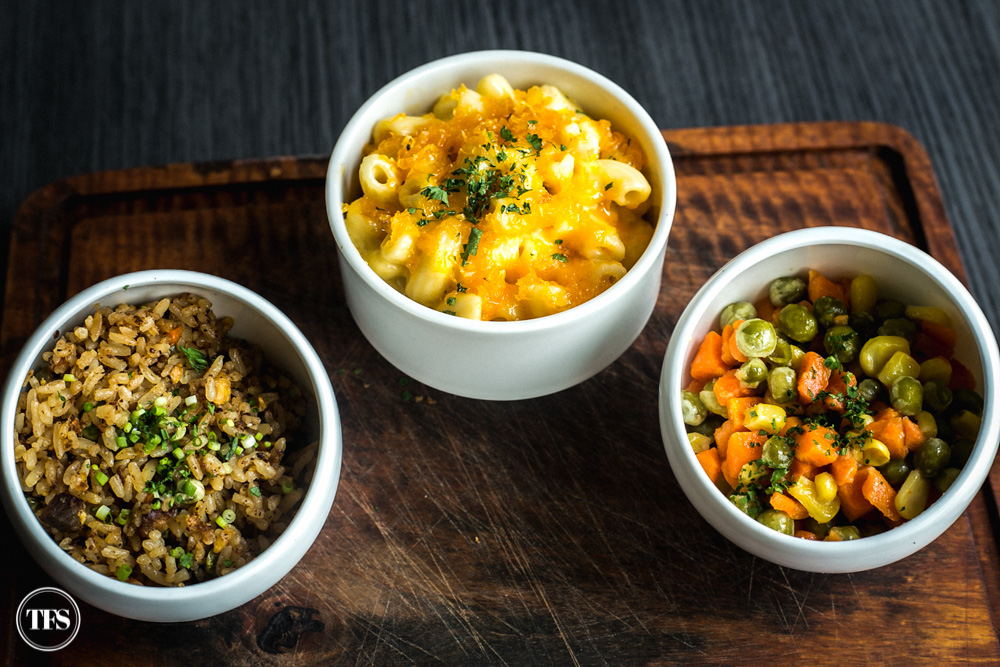 Side dishes were the first to greet us – Mac & Cheese, Roasted Vegetables, Corn, Peas & Carrots, Truffle or Cajun Fries, Onion Rings and Steak Rice. Each steak comes with one side dish. If there's one special side dish to choose, that would be Cajun Fries for me.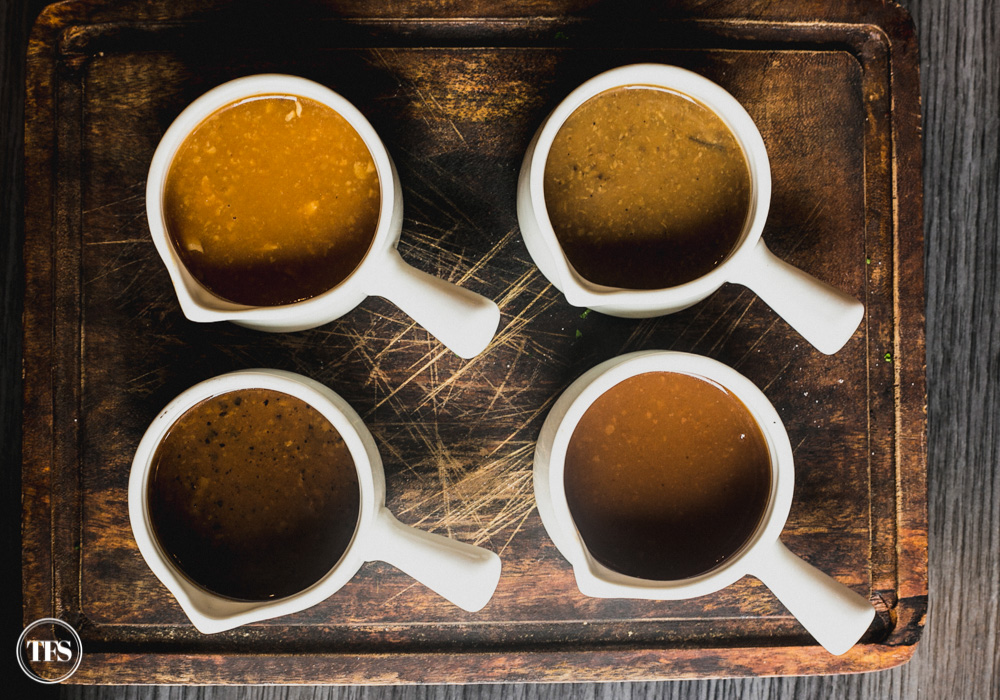 In any steak restaurant I go to, I prefer leaving the sauce behind. But for those who are used to wiping their steak with sauce, you've got 4 homemade steak sauces to choose from: Shallot & Red Wine Sauce, Peppercorn Sauce (O's choice), Mushroom Sauce and Garlic Sauce. 
Premium US steaks usually leaves us drooling in a corner after finding out its prices. Surprising at Johnny's, premium and high quality steaks start as low as P640. Not bad right?
Uncomplicated food right here, simple grilled steak in different cuts. The grilling style, with similar grilled marks, are all the same. It now depends on you what cut you prefer.
I'm a ribeye girl so I'd order anything ribeye. Started my meal with this US Beef Ribeye in 109D, the cheapest of them all. Bid on this if you want value for your money!
Tender, juicy, medium-cooked, my simple steak satisfaction. I finished this Certified Angus Beef Ribeye without hesitation. Its meat is luscious with right amount of fat.
O didn't talk to me for a moment and this is the culprit, this thick and juicy Certified Angus Beef Upper Choice Striploin Steak. Adding his choice of sauce, Peppercorn Sauce, he was extremely delighted. To tell you frankly, we both didn't mind to order more steak cuts for our table! Hahaha!
Swayed to  the other side of the table to get the wooden tray of Lamb Rack Frenched Cut Cap on 8 Ribs. As good as their beef, you can count this as your must-try when you visit.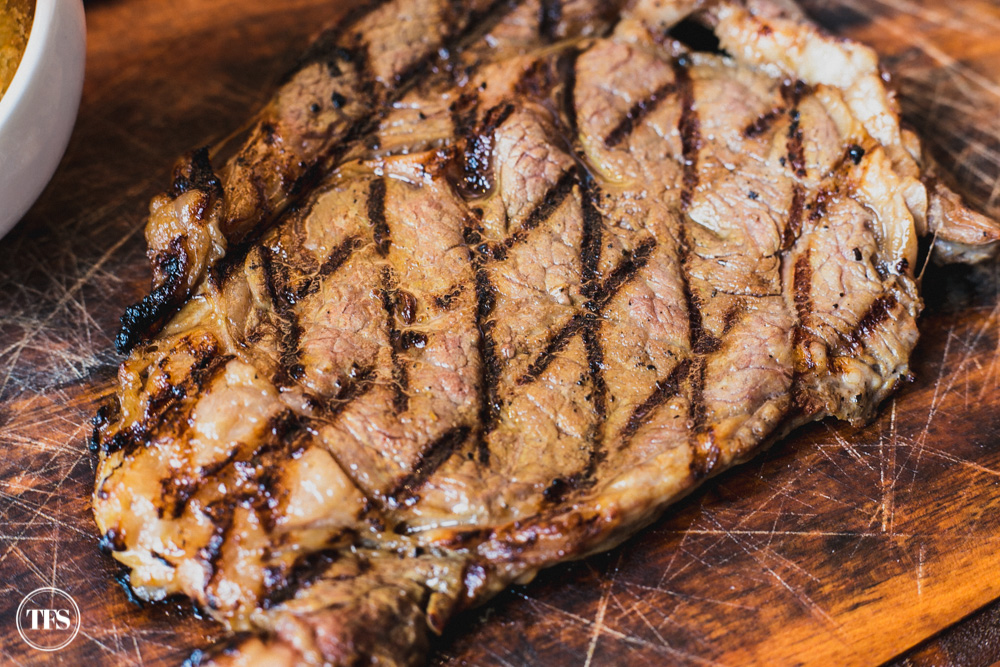 I can honestly take another steak bite. Really! Though my mind tells me not to anymore. Hence, I called the lady for our dessert. And this is what she gave us, Mango Banana Foster. In other words, banana, mango, caramel and vanilla ice cream.
I prefer our last dessert, Truffle Chocolate Cake, which has a layer of ganache glaze and bittersweet filling. This our luxurious and graceful exit to to Johnny's Steak and Grill.
The Ambiance: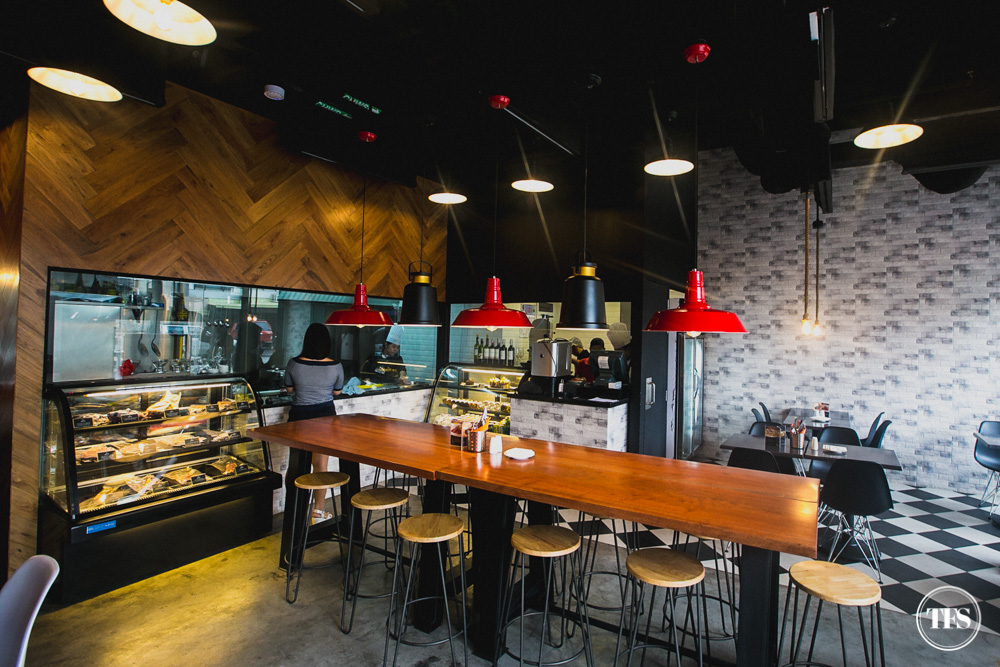 This 42 seating steakhouse is close to the signature style of B Hotel, bare-faced concrete, red accent walls and a timer cladded wall providing an impeccable contrast. Overall, it's that charm of rustic theme style is what I love about their ambiance.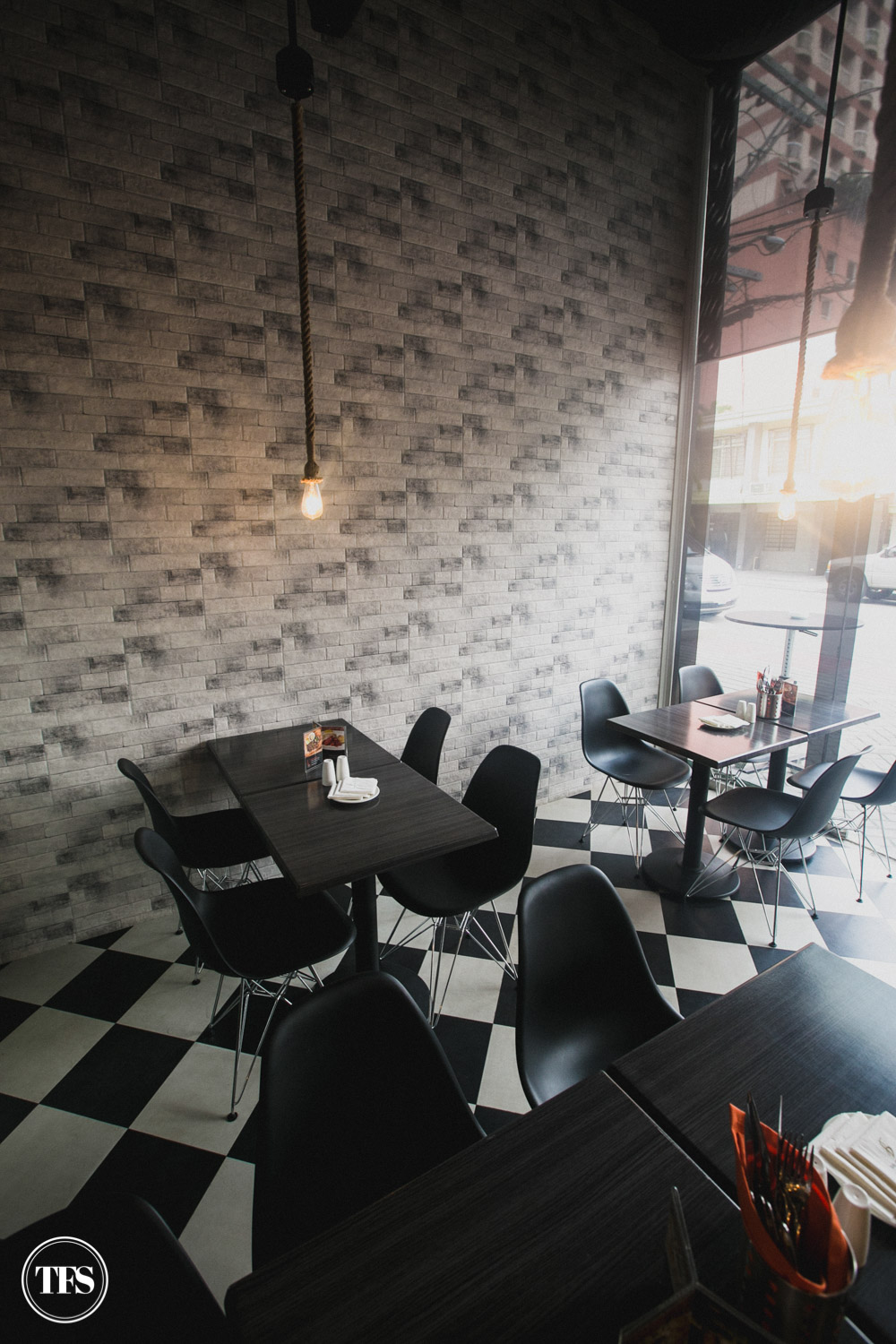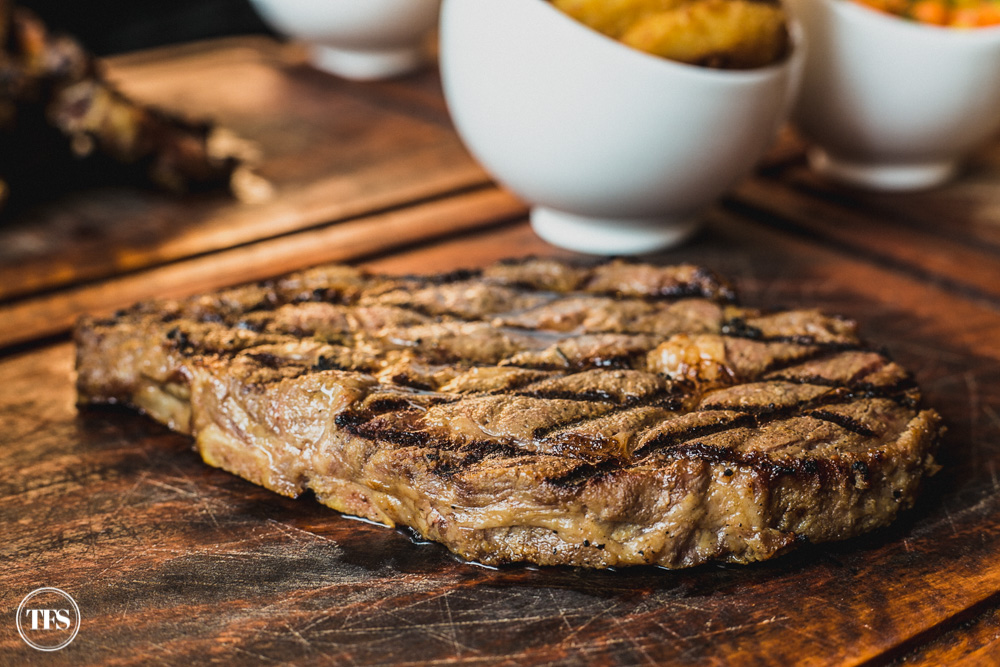 A reasonably priced steakhouse hidden in Quezon City may be what you're looking for to take your date or your friends. It's a steak fest here at Johnny's Steak and Grill. Nothing else! Haha!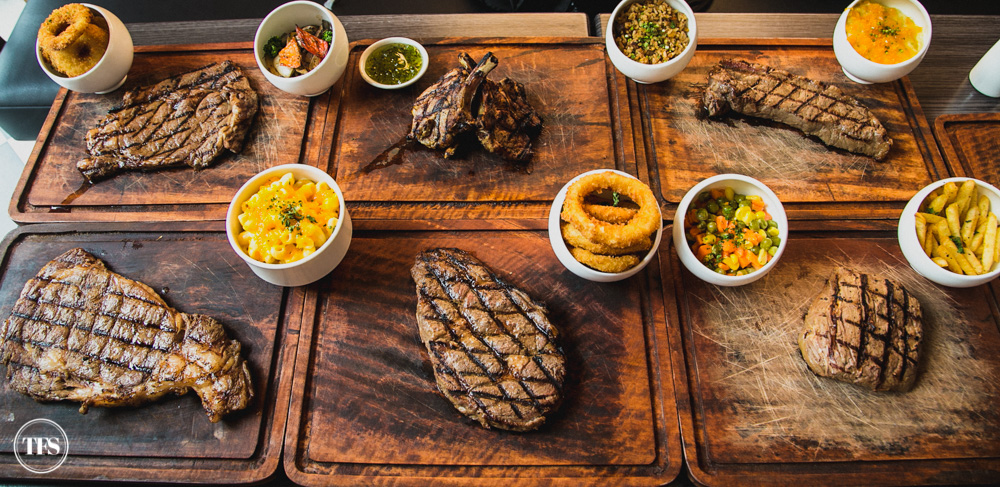 What do you think of Johnny's Steak and Grill at B Hotel QC?
Share with me your thoughts!
Stay updated and Subscribe to The Food Scout for Free!
Pray, Eat and Love.
Cheers,
The Food Scout 
---
Location: 14 Sct. Rallos St. Quezon City, Metro Manila, Philippines
Operating Hours:
Facebook: https://www.facebook.com/bhotelqc
Budget: PHP700++
Rate
Food            8/10
Ambiance  8/10
Service        8/10
Cost             8/10
Overall       8/10