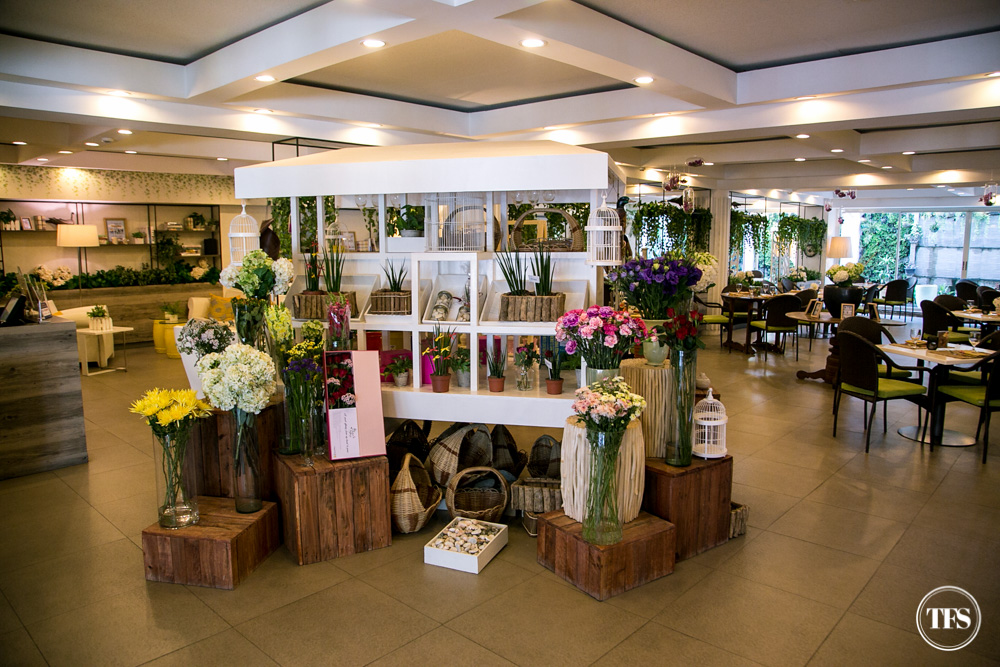 Trying to recall my high school self, I used to hate receiving flowers. I thought it was impractical for guys to buy me something that will die in a few days. Whenever a guy asks me what gift I'd like to receive, a bouquet was never on that list. Fast forward to my 20-something self, I've totally matured and evolved into a woman in love with flowers. Staring at flowers make my day. It makes me happy!
And so recently, O and I had the time to spend our afternoon at Happy Garden Cafe, a new restaurant we discovered along Jupiter St. Literally, the place looks like an indoor garden with a big space to accommodate a large number of customers. It was love at first sight for me!! You should see my face lit up when I entered. I told O, "Pls. take my photo here. Then here. Also here. This side too!" Hahaha! I felt like I owned the whole space for one afternoon since there was only one group of women occupying a table at the far corner and the rest of the cafe was like ours. Hahaha!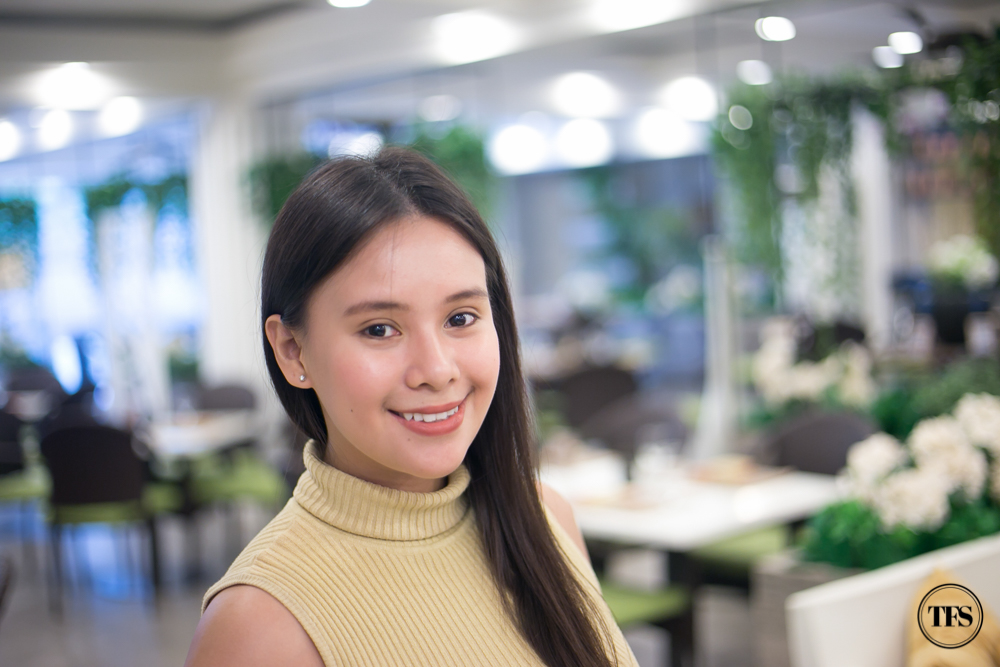 A romantic afternoon for both of us as we felt the exclusivity during that time of day, 'merienda' time on a Tuesday. Based on my instagram feed, I also don't see any hype for Happy Garden Cafe. 🙁 That gave me more the enthusiasm to share with you our dining experience at Happy Garden Cafe.
A restaurant under the Bizu Groupe, Happy Garden Cafe advocates serving of healthy and organic dishes without losing its delicious taste. This standard is not for everyone yet there is a growing market for organic food lovers determined to live a healthy and balanced lifestyle.
The Food: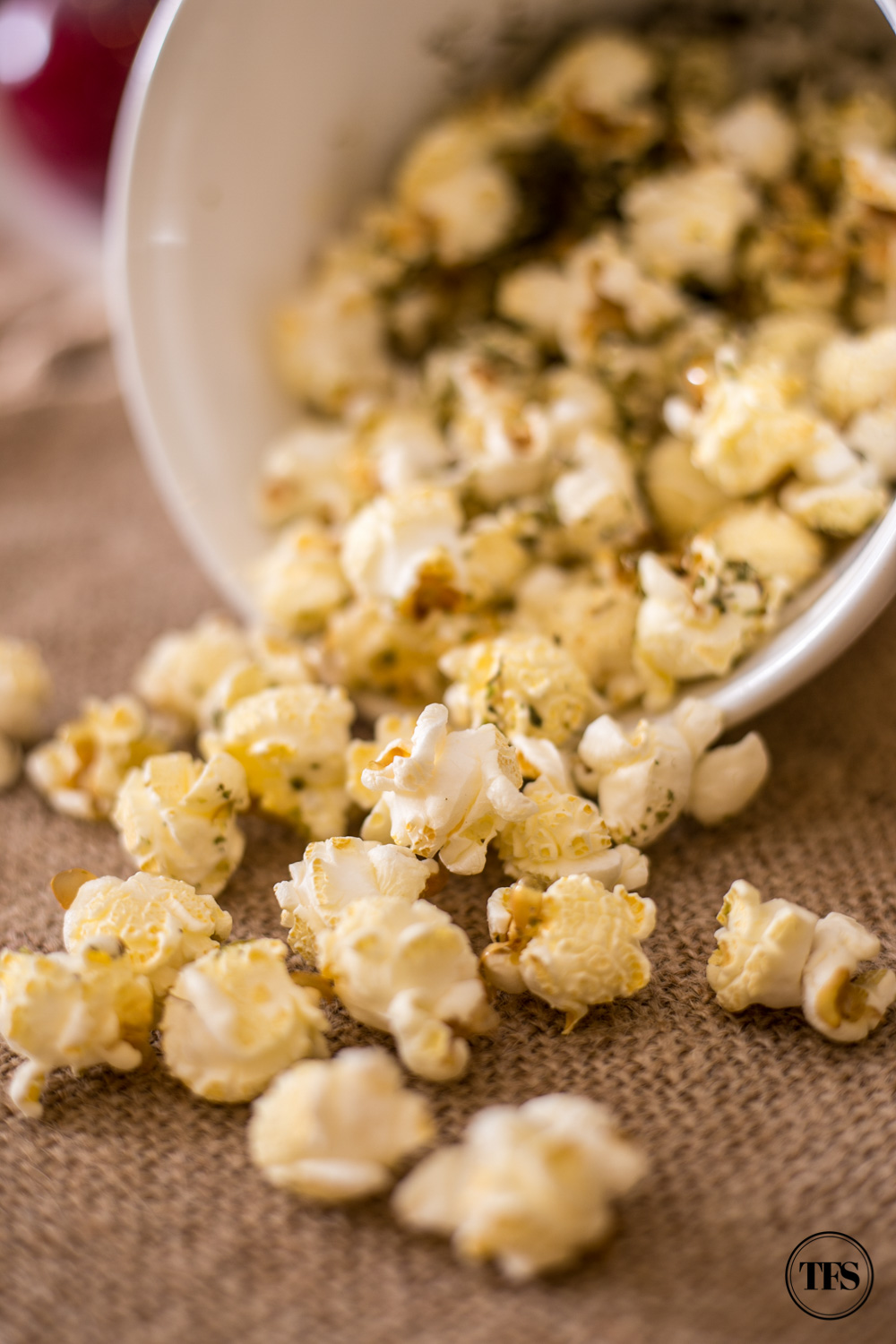 Complimentary popcorn bucket while waiting for our order.
It's quite intimidating to order Happy Coffee because of its price. Yes, it's P685 for a glass! Ouch! Carefully sipped, and understood why it's 5x pricier than other expensive coffee. In it, there's Venchi Chocolate Cuban Rhum, espresso and whipping cream. I'm not really sure if this justifies the price. But I enjoyed the blend. A Happy Coffee indeed.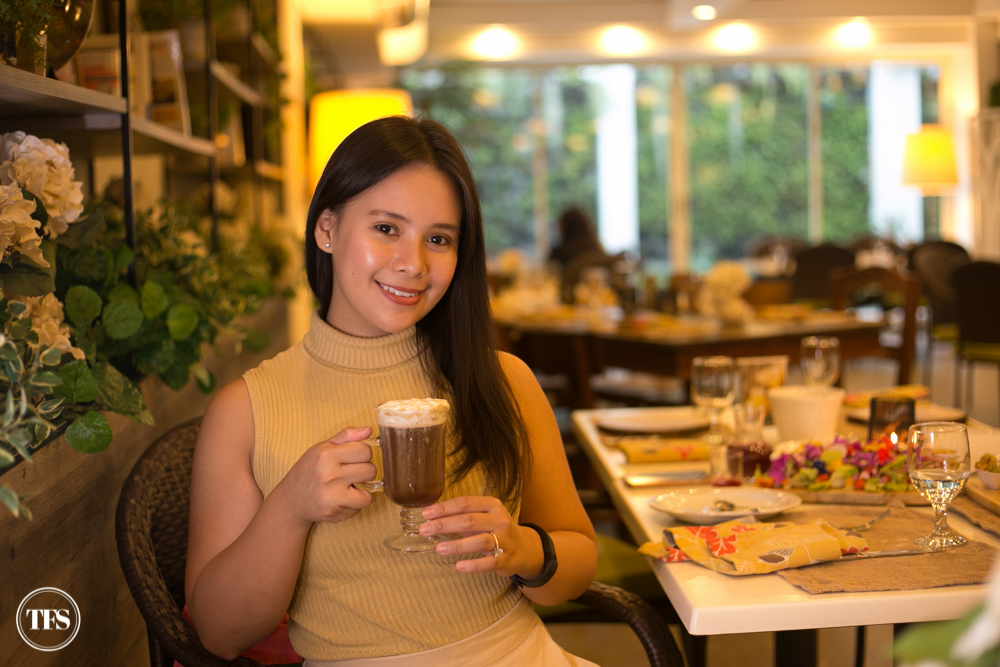 A much-needed detox, I insisted to start with a glass of Red Juice, a mix of fresh fruits and vegetables.
Our starter Prawn Cake & Soft Shell Crab, chopped prawn meat in a patty and soft shell crab fried in tempura batter, didn't look healthy but it actually is with the way Happy Garden Cafe prepares their food. Even if it's fried, the intension is to stay away from the typical method of cooking for taste but for health.
There's flower power going on in this healthy Flower Salad with Carrot Dressing. Mixed fruits and nuts on mixed greens plus edible flowers all around. I expected to look blooming after eating this. Nyahahaha!
Our favorite at Happy Garden Cafe, Truffle Mushroom Pizza! Cream cheese and truffle cream topped with oyster mushrooms, buttoned mushrooms and mozzarella cheese, glazed with honey and kale. I say, this is guilt-free with all the organic components of this pie!!
Don't worry about this Porchetta, it's made healthy over Cauliflower Rice! I didn't miss eating rice when I had their Cauli Rice, which is Cauliflower made into rice granules. It's the best way to transition from rice cravings to a diet without heavy carbohydrates.
For rice toppings, you could choose either Brown Rice or Cauliflower Rice.
Korean Beef Stew over Cauliflower Rice is the best combo I found appealing to my palate at Happy Garden Cafe.
Firing the plate with a Filipino dish this time, Pancit Palabok made of palabok noodles, shrimp sauce topped with smoked fish, prawns, pork crackling, crisp garlic, shallots, tofu and organic egg is a favorite of titas dining at Happy Garden Cafe.
A variety of pasta dishes are served at Happy Garden Cafe. From a party of ingredients from the palabok to a simplified pasta like this Spinach Aglio Olio. Green strands of spinach spaghetti in garlic aglio olio.
Since Happy Garden Cafe comes from the same dessert masters of the Bizu Groupe, I trust their desserts. A bit different from Bizu cakes because of its healthy component, gluten-free! It makes you want to resign from sugar-filled cakes after tasting both rich and moist Carrot Cake and Gluten-free Chocolate Cake.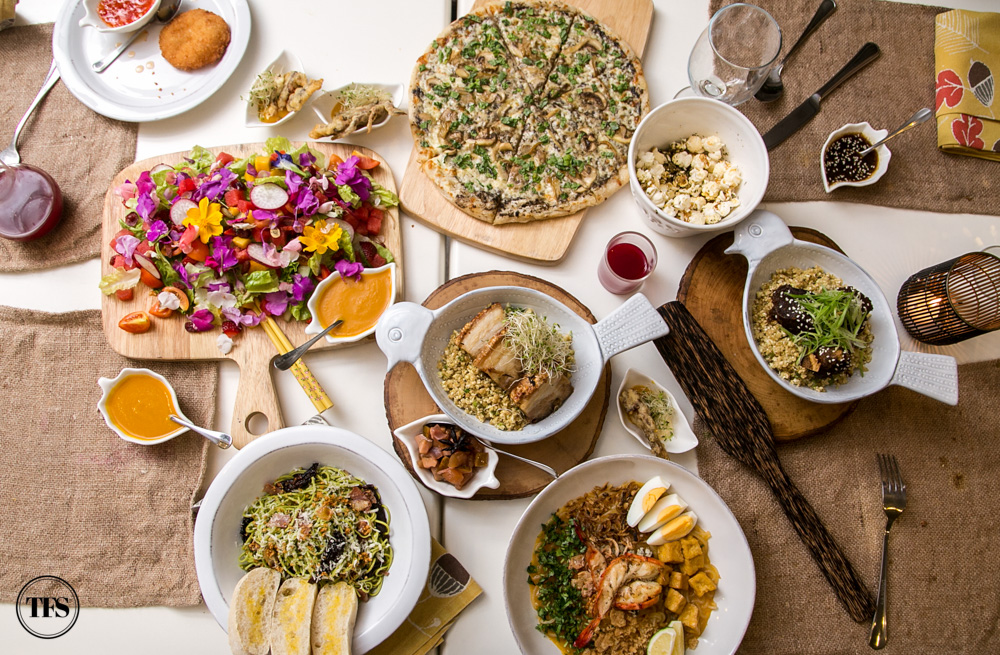 The Ambiance: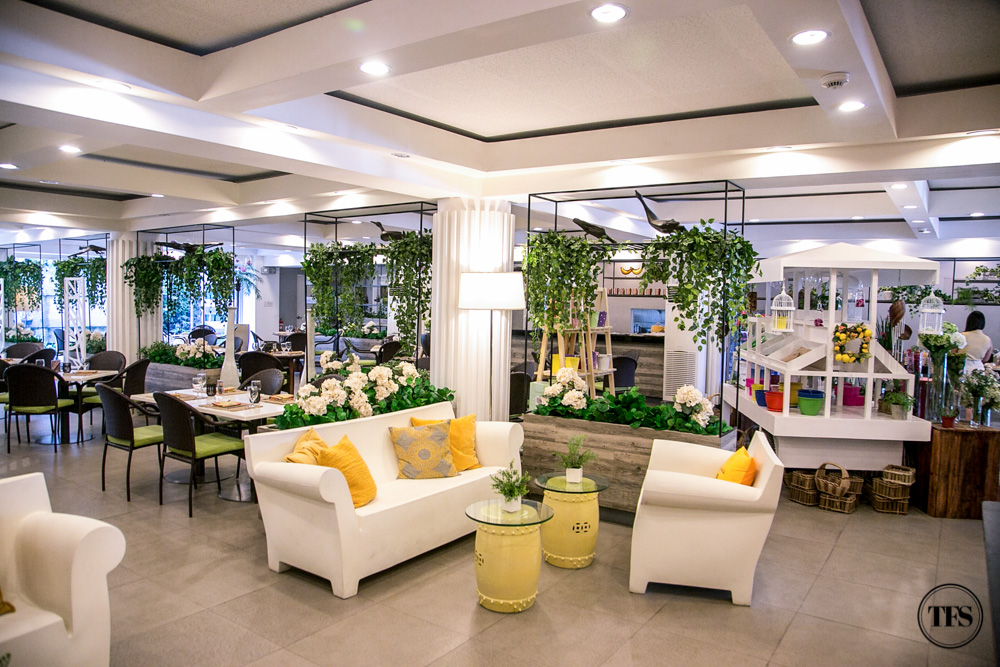 Happy Garden Cafe has a space where you want to live and breathe in everyday. Decorated with hanging plants and flowers, with lounge chairs and comfortable dining tables and seats, it's a venue where women would love to brunch and dine every now and then. The theme, other than being an indoor garden restaurant, has a message to sit down and relax and forget about the busy-ness of work. Other than a dating spot for O and I, I thought of it as a place to meet my girlfriends or a place for my "me-time" with a book to read.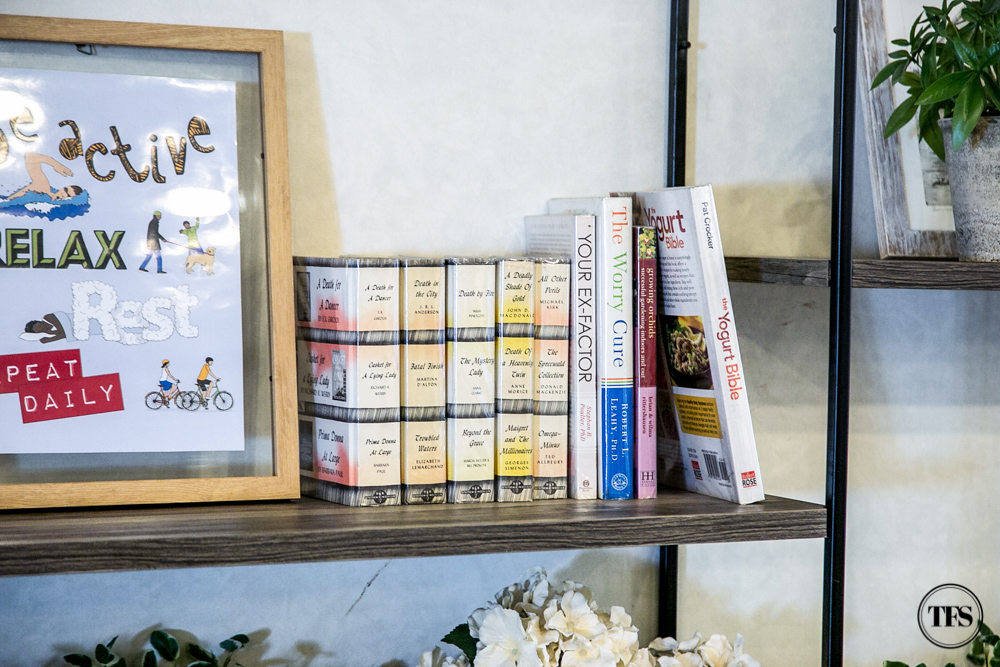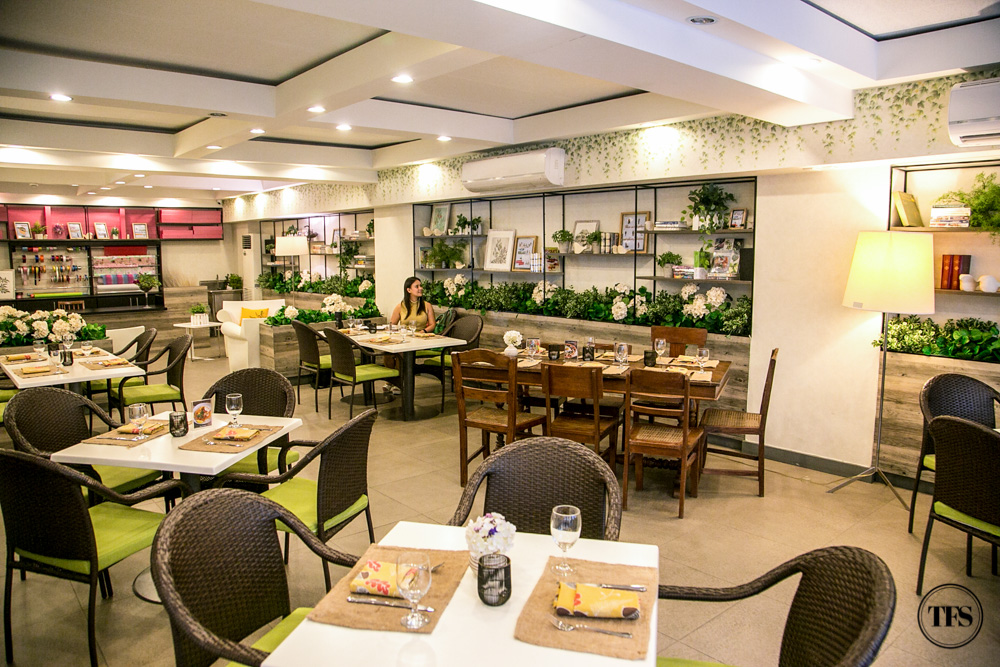 Open for breakfast, as early as 8:00AM but closes early at 8:00PM.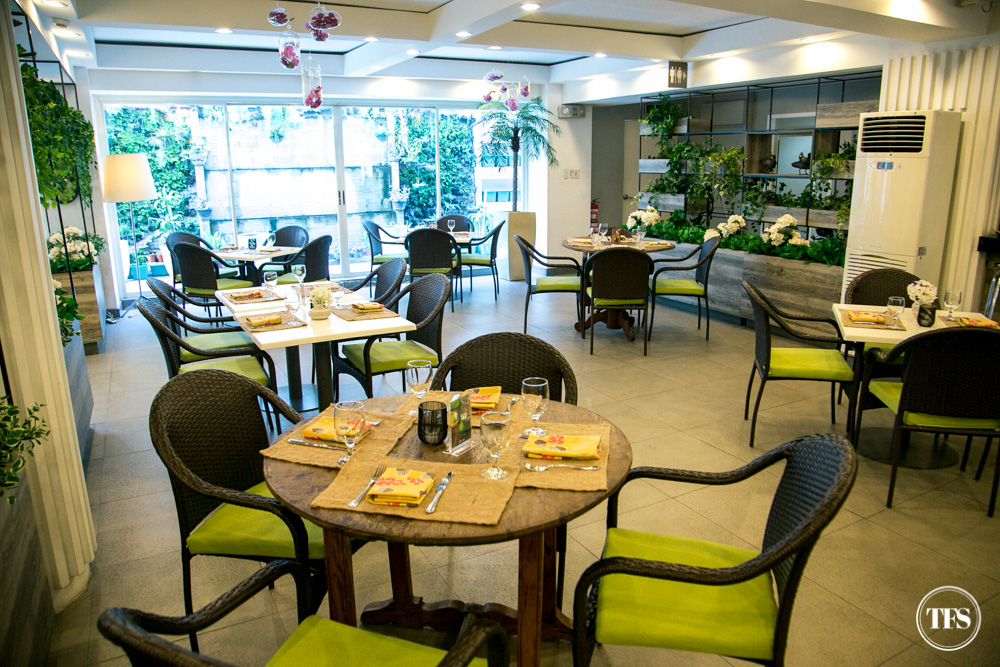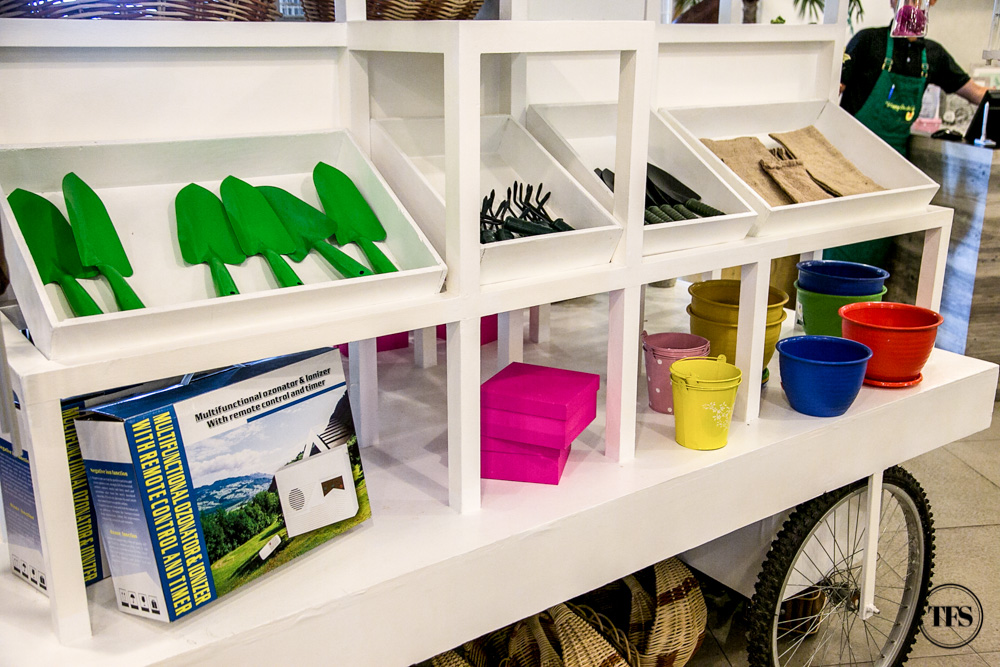 Merchandise related to the theme are sold inside. Gardening tools, organic fruits and vegetables, and fresh flowers.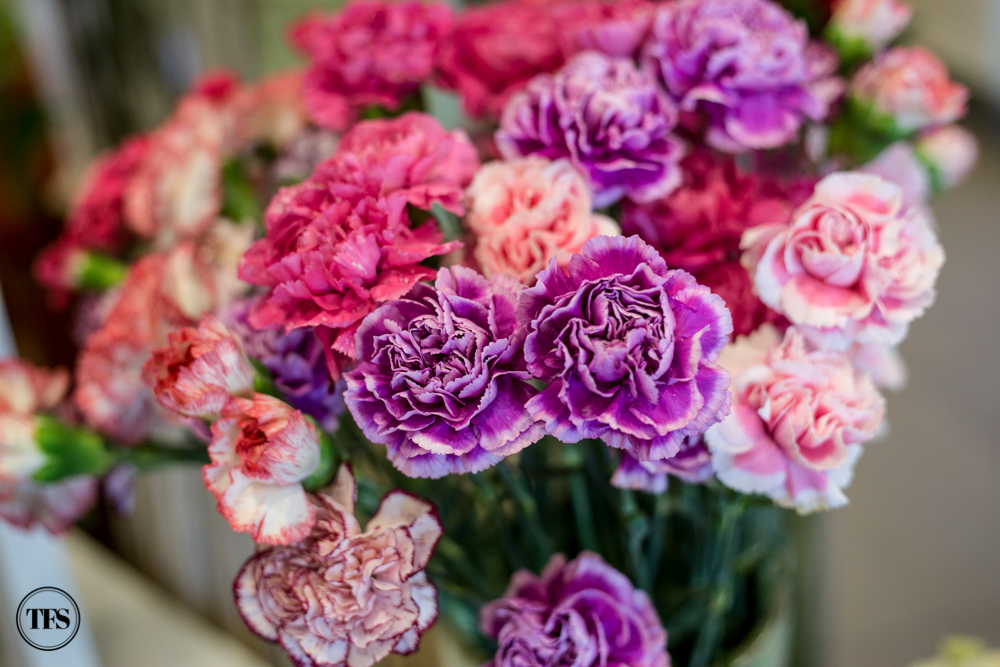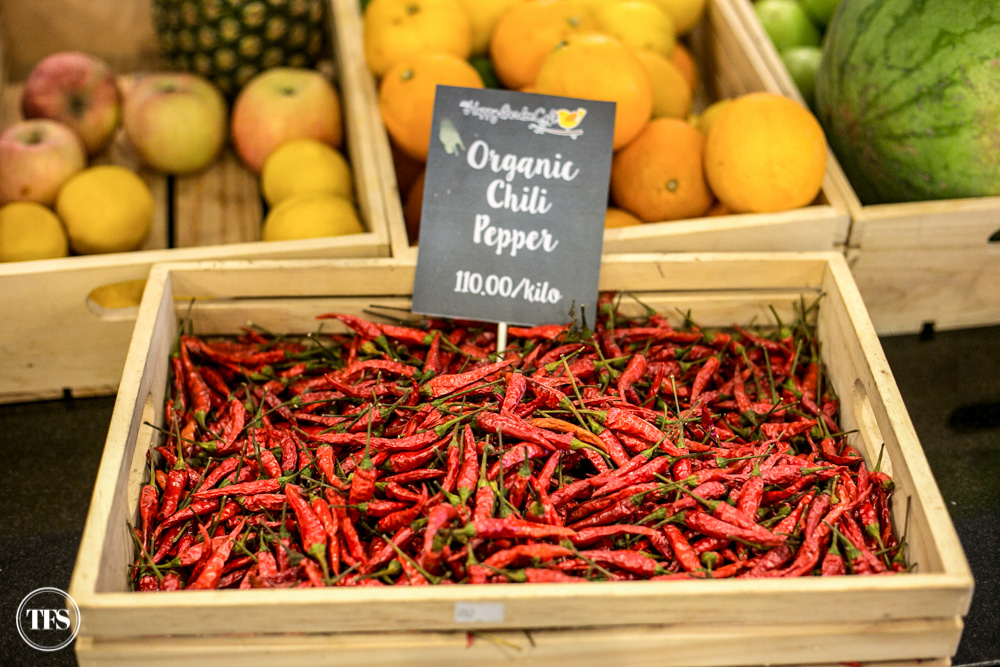 I hope homegrown places like this that encourages local produce won't lose in the restaurant game where everyone thinks international brands are always the best.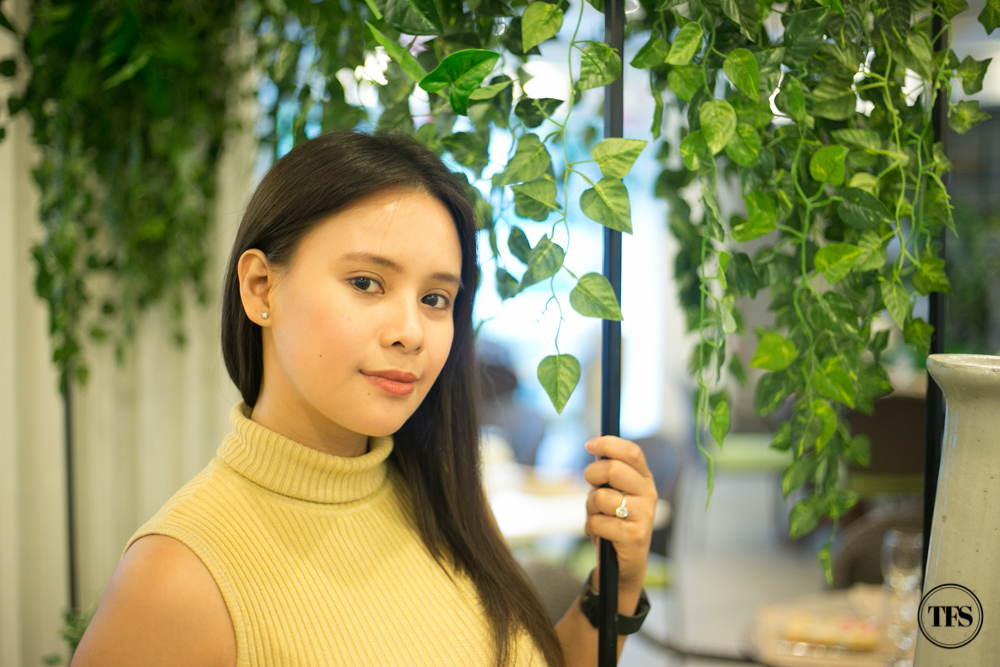 What do you think of Happy Garden Cafe?
Share with me your thoughts!
Stay updated and Subscribe to The Food Scout for Free!
Pray, Eat and Love.
Cheers,
The Food Scout
---
Location: Sunshine Place, 56 Jupiter Street, Bel-Air, Makati City, Metro Manila, Philippines
Operating Hours: 8:00AM-8:00PM
Contact: (+632) 261-0115
Facebook: https://www.facebook.com/HappyGardenCafe
Budget: PHP500++
Rate
Food            9/10
Ambiance  9/10
Service        8/10
Cost             7/10
Overall       8.25/10