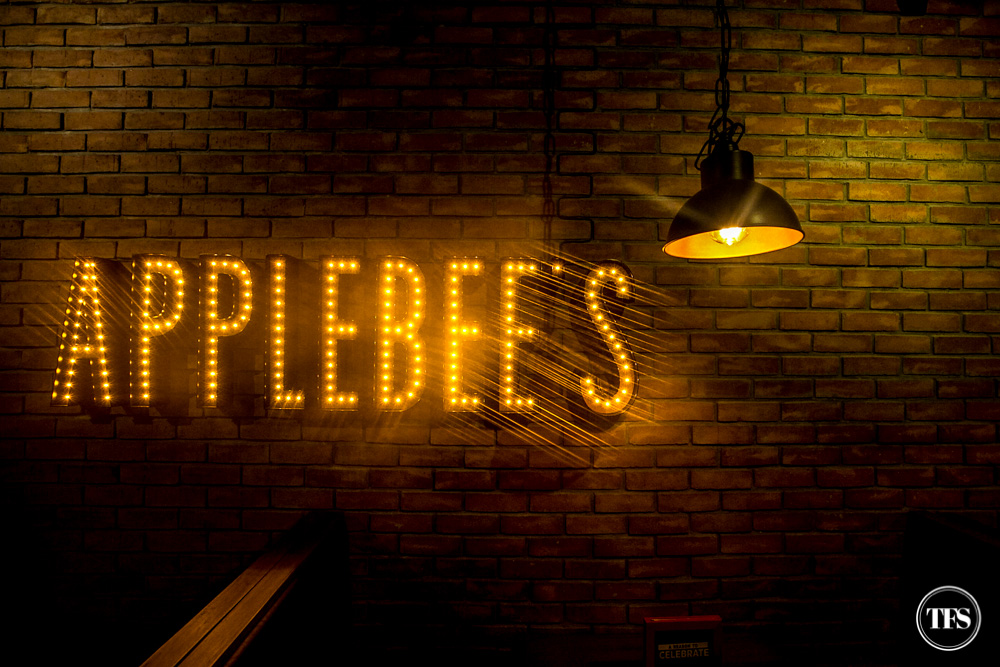 Did you know that Applebee's opened its 2nd branch in Eastwood City on the 4th of July?
Incidentally, the opening of this American joint fell on one of the most revered celebrations in the United States, their Independence Day.
It may already be August but I'm quite sure most of you haven't visited the newest branch of Applebee's. What exactly do they serve? Well, since it's an American grill & bar, you'd find a reason to celebrate at Applebee's for their hand-crafted drinks, innovative appetizers and entrees, using fresh ingredients. It's pretty popular in the US! So there was a hype when it was announced last year the opening of its 1st branch in BGC.
 If you think there's nothing enticing to visit Applebee's, then let me show you some of what we tried in Applebee's.
The Food:
Rounding up my favorite samplers in one plate by ordering Appetizer Sampler 1. Now this is a good deal! Enough for 2-3 persons, O, Roch and I shared this plate with my favorites, Wonton Taco, spicy chicken-stuffed wonton shells, coleslaw & cilantro, and Double Crunch Bone-in Wings, double-fried wings with your choice of sauce (honey bbq, sweet & spicy, classic buffalo or Korean bbq sauce).
But if you think the Double Crunch Bone-in Wings on your Appetizer Sample does not meet your needs for wings, order a plate instead.
I feasted on this Sriracha Shrimp the first time I tried it in Applebee's BGC. Crispy shrimp coated with rich and creamy Sriracha chili-lime dip.
Apparently, dishes under 600 calories are offered at Applebee's. But nope, this salad isn't one of them. Haha! I realized I didn't order any of them. Anyway. This Fiesta Chicken Chopped Salad is still guilt-free with its chopped lettuce tossed with black bean corn salsa, roasted red peppers and onions, tortilla strips, white cheddar and spicy jalapeño dressing. On top of it all, chimichurri glazed grilled chicken my ladies! I can walk to Applebee's for this salad alone.
Promise me this. This 4-Cheese Mac & Cheese with Honey Pepper Chicken Tenders is on the 1st order of your list. You just gotta do it. Just because it's 4 cheese! Come on!
The strength of Applebee's is in their Pork Ribs. I love Applebee's special house blend marinade smothered on these perfectly grilled ribs. Sinking my teeth in these ribs, using both my hands in each side, people who saw me would conclude I really love these Pork Ribs.
Thumbs down to this Bourbon Street Steak that didn't have a single hint of saltiness, where flavor was actually forgotten. I don't know what happened to this steak. I have a feeling there was a kitchen glitch. From reading its description, cajun-seasoned 7oz. steak served with sautéed onions & mushrooms and crispy potatoes, the supposed to be taste of cajun spice was invisible.
Saved by this Quesadilla Burger, another top choice, you won't go wrong with this juicy burger with Applebee's signature Mexi-ranch sauce with pico de gallo and shredded lettuce. Putting them together, the unique Jack and Cheddar quesadilla replaces your typical burger buns.
Because we wanted to dessert, I was planning to get dessert at Dairy Queen, beside Applebee's. Plans changed when I heard Churros S'mores. Churro twists, toasted marshmallows and chocolate dip.
Doubled the reason I shouldn't drop by Dairy Queen this time is this Black Forest mug with all things ice cream and chocolatey. A surprise of brownie chunks, Grand Mariner cherries and strawberry jam. Those of you who think whipped cream is great will like this additional layer and a piece of Maraschino cherry. The finale to make this mug worthy, dripping hot fudge and pecan nut brim.
The Ambiance: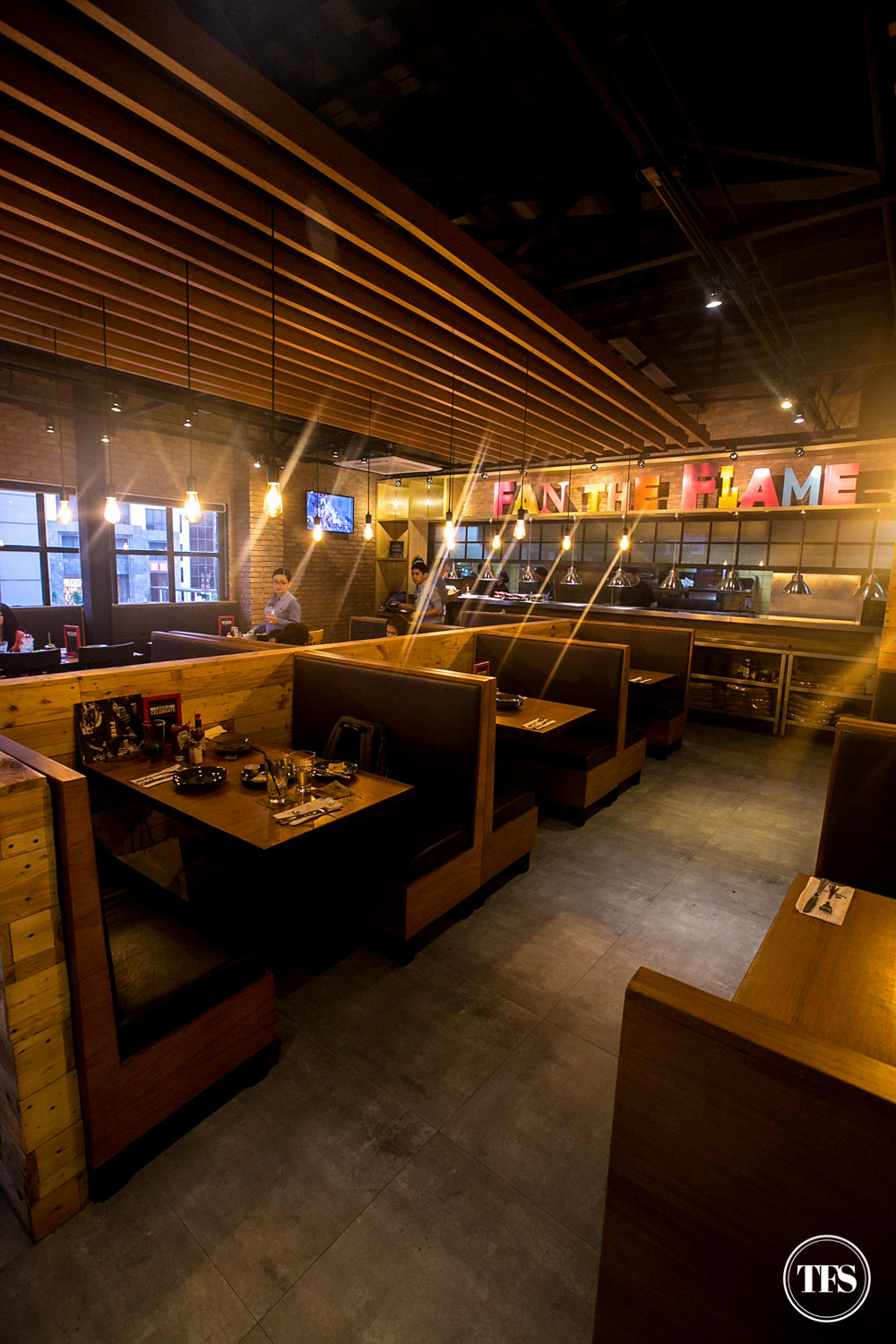 A similar vibe, with urban wooden and industrial finishings, to the 2-storey Applebee's BGC, Eastwood improved its floor plan by considering a wider space for its bar and dining area. By the time you go up one floor to Applebee's, the first sight you'll see is the bar. You could say it's inviting you to drink because yes, that's probably their purpose. Haha! Just say yes to it because their cocktails, margaritas specially, are that good!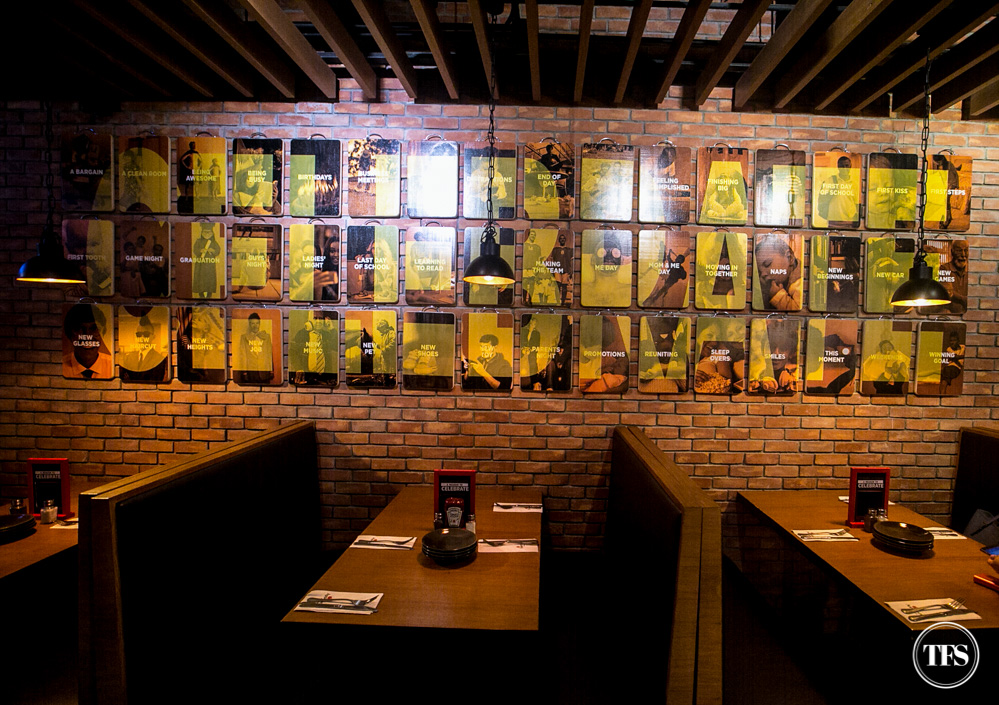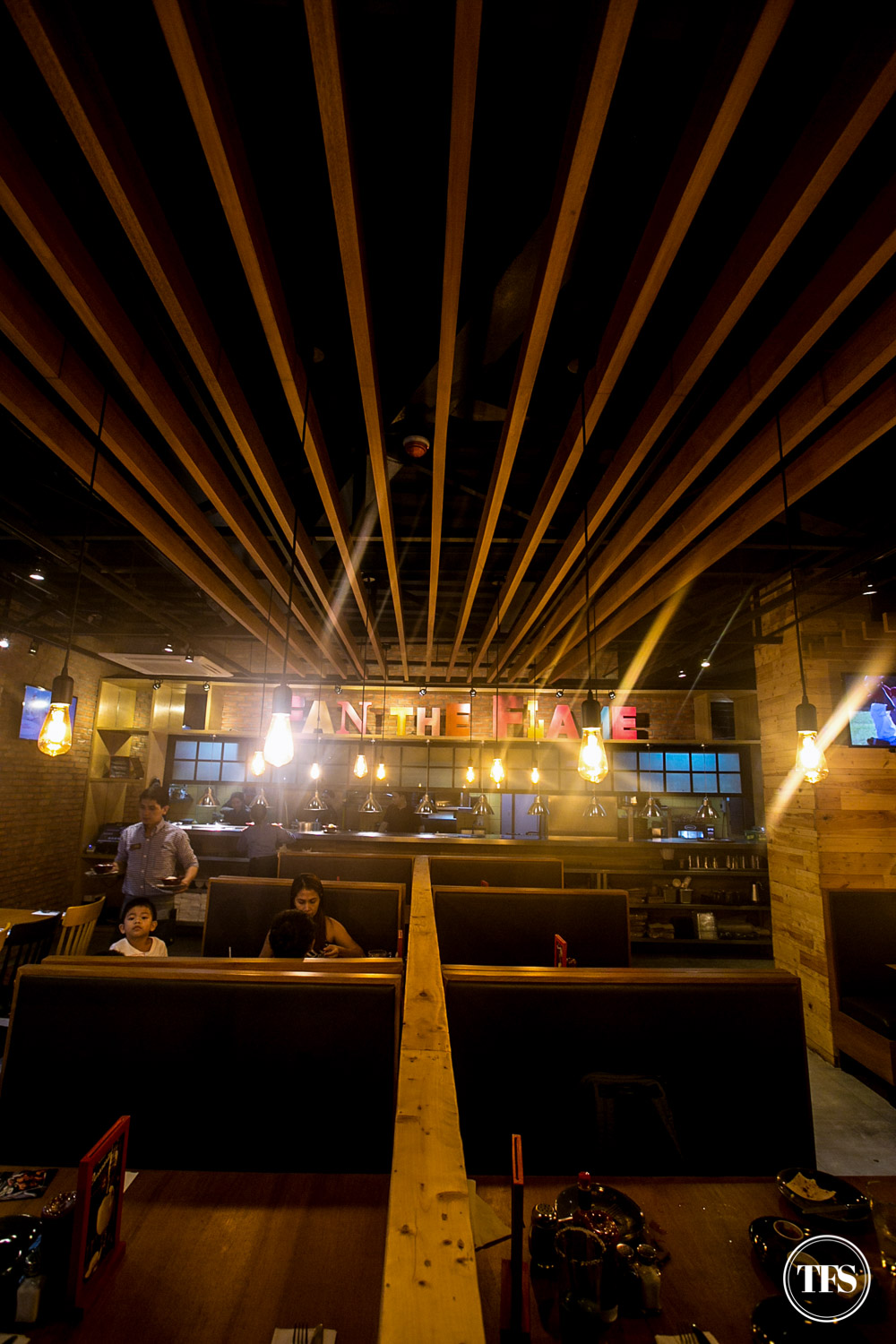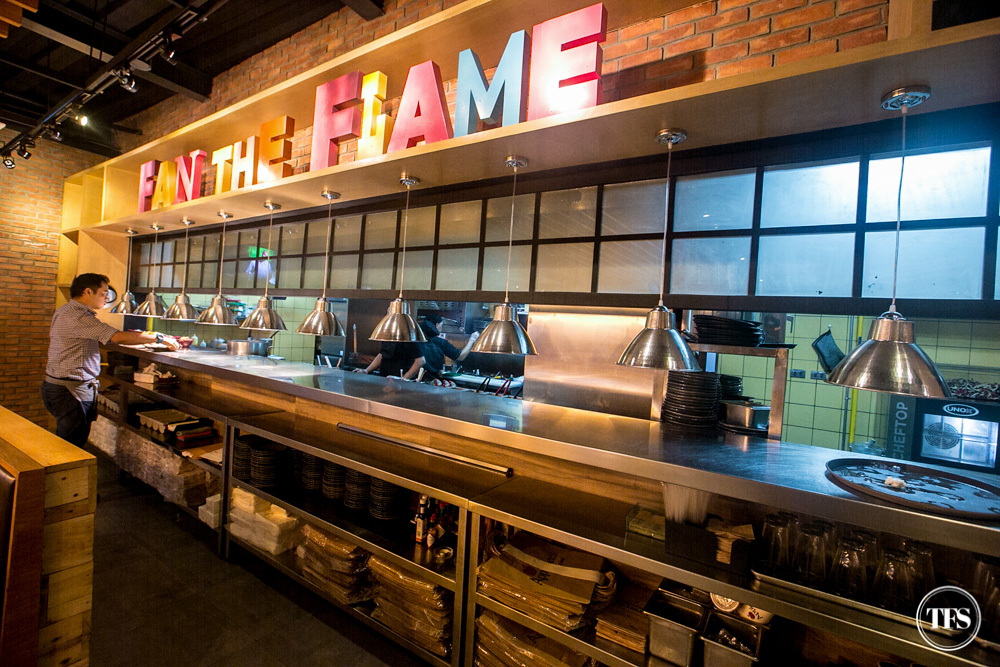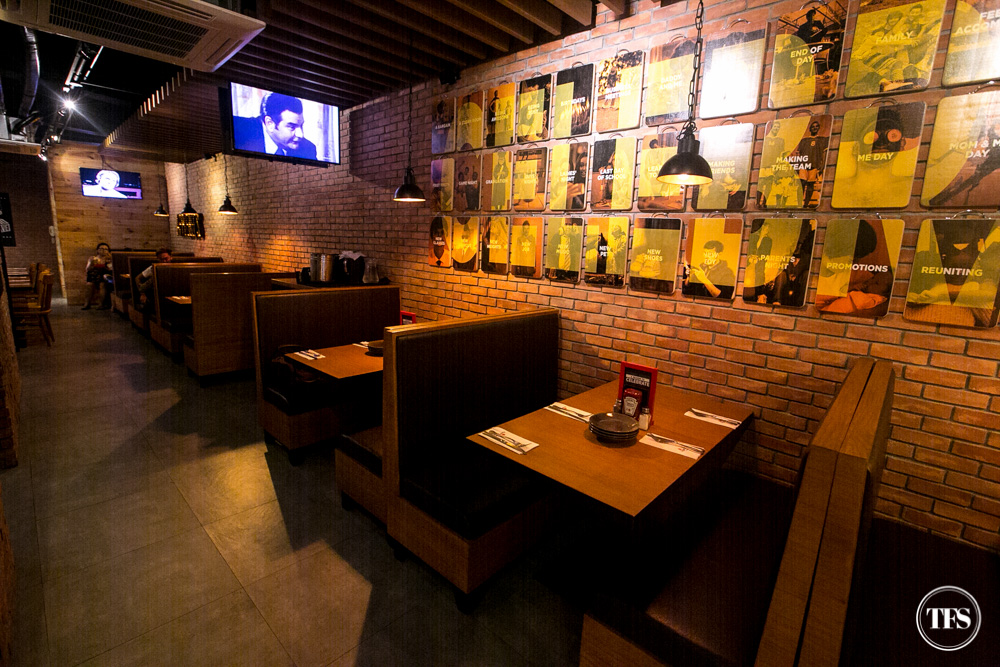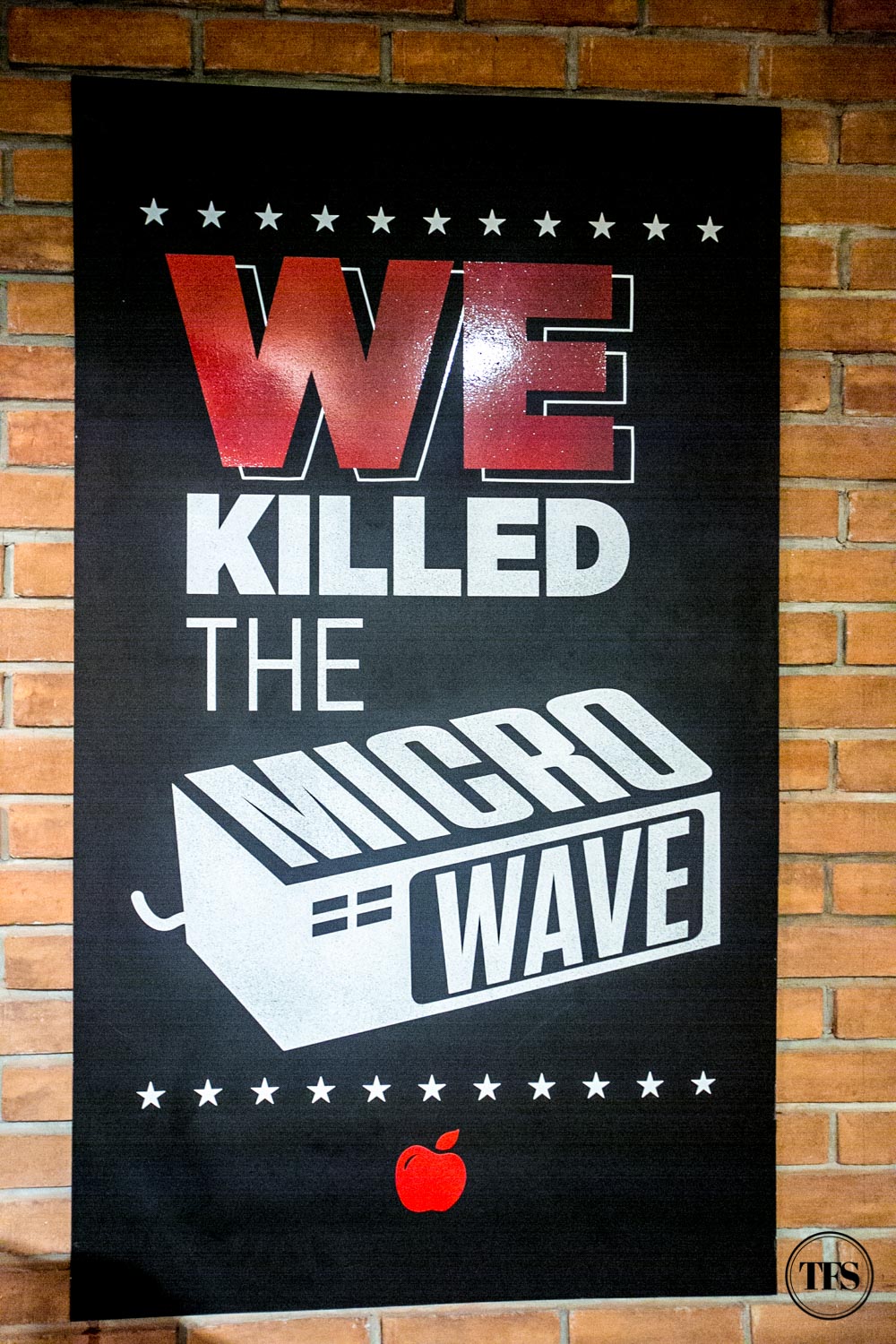 Coming from an American restaurant, they had to say this – "We killed the microwave."
Applebee's was our place-to-be to have that intimate dinner with Roch, my fellow bride-to-be. 80% of what we talked about was wedding preparations and 20% was about the comfort food we ate. Haha!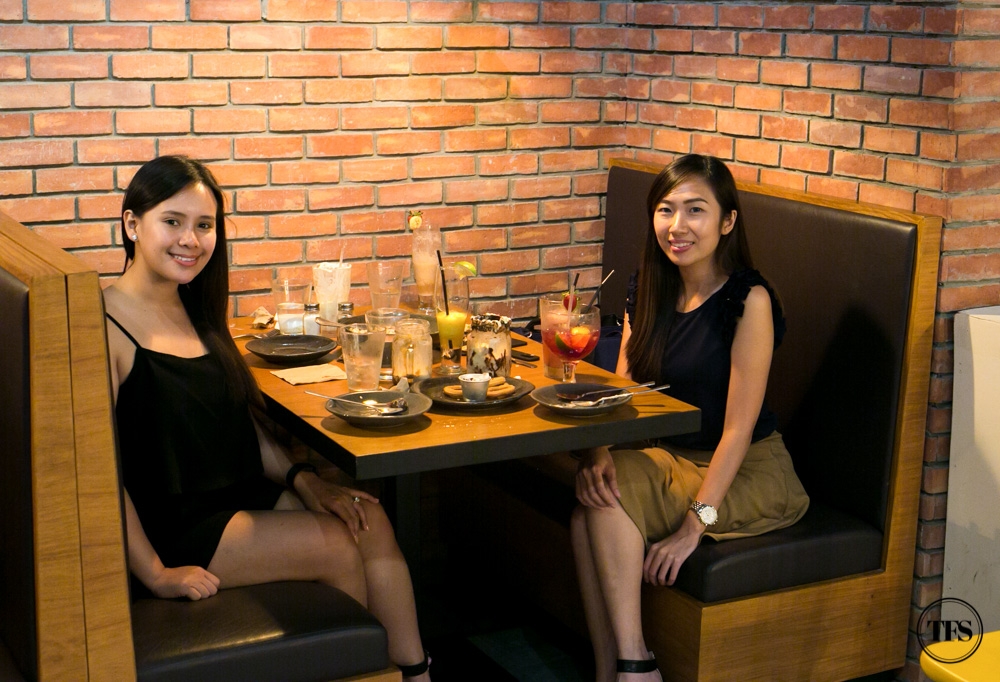 What do you think of Applebee's Eastwood?
Share with me your thoughts!
Stay updated and Subscribe to The Food Scout for Free!
Pray, Eat and Love.
Cheers,
The Food Scout 
---
Location: Eastwood Citywalk 1, Libis, Quezon City, Metro Manila, Philippines
Operating Hours: 11:00AM-12:00MN
Facebook: https://www.facebook.com/ApplebeesPH
Budget: PHP600++
Rate
Food            8/10
Ambiance  8/10
Service        8/10
Cost             8/10
Overall       8/10