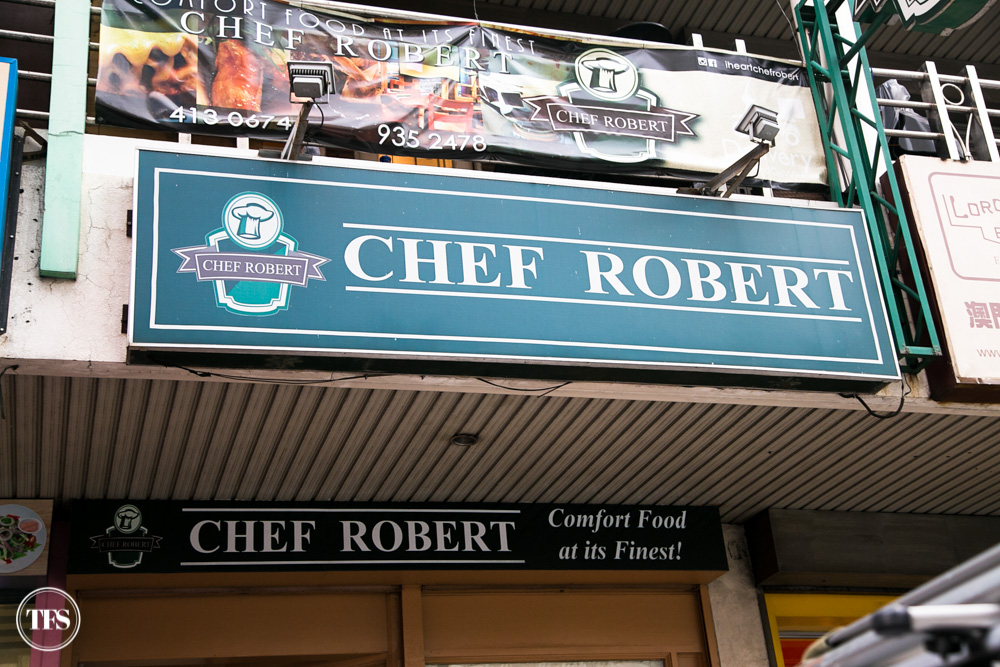 People go back to their place of comfort. In food, we expose ourselves to all sorts of "new" edible things out in the market. New restaurant there, new dishes there. But at the end of it all, we yearn for what's comfortable to our palate. Maybe that smell of adobo from our own kitchen is all we need.
At Chef Robert, the restaurant I scouted in Banawe, the message is simple, comfort food at its finest! It's more than just mac & cheese, if that kind of comfort is what you're thinking of. By looking at their menu, it's a collection of comfort food from different parts of the world, from Filipino cuisine to international cuisine.
On a weekday afternoon, out of our usual route, we searched for Chef Robert in Banawe. Almost missed the spot of this small restaurant with unnoticeable sign. Moments after parking, I entered the place and not a single seat was available for me and O. Maan, the place was packed on a weekday. I thought we had to wait longer until the waiter asked us to go up to the second floor, which is about the same size of the 1st floor with minimal seating capacity.
The Food:
We ordered few of their best-sellers, as recommended by one of the servers of Chef Robert. First, Salmon Teriyaki is a warm dish of salmon lying on thick sweet teriyaki sauce. No extraordinary tricks to make this dish. Combining sweetness and my love for salmon, it spells comfort for me.
The subject of sweetness continued by this regular-sized bowl of Korean Beef Stew. Easy to be loved by kids and adults, it's the safest choice at Chef Robert's nook. Effortless slicing to cut the beef. It is tender just the way I like it. Don't forget rice, the only way to enjoy it completely.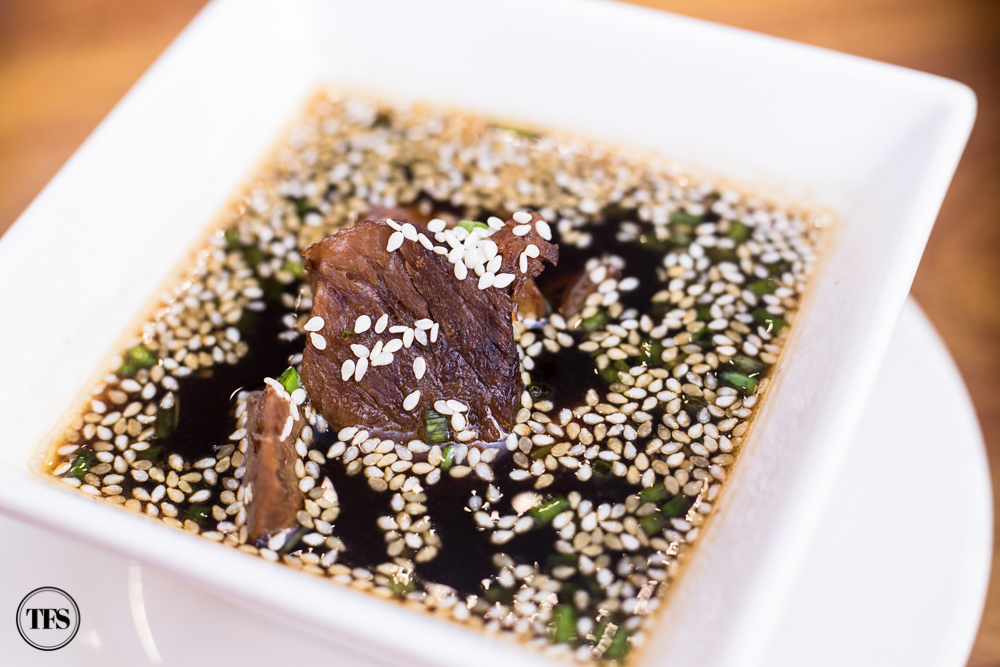 What tickled my tastebuds, this Bicol Express Pasta. Chef Robert explored to marry noodles with spicy bicol express, which I tell you works effectively. Probably not your idea of comfort food but I was hooked to this pasta out of all dishes I tried in the humble Banawe restaurant.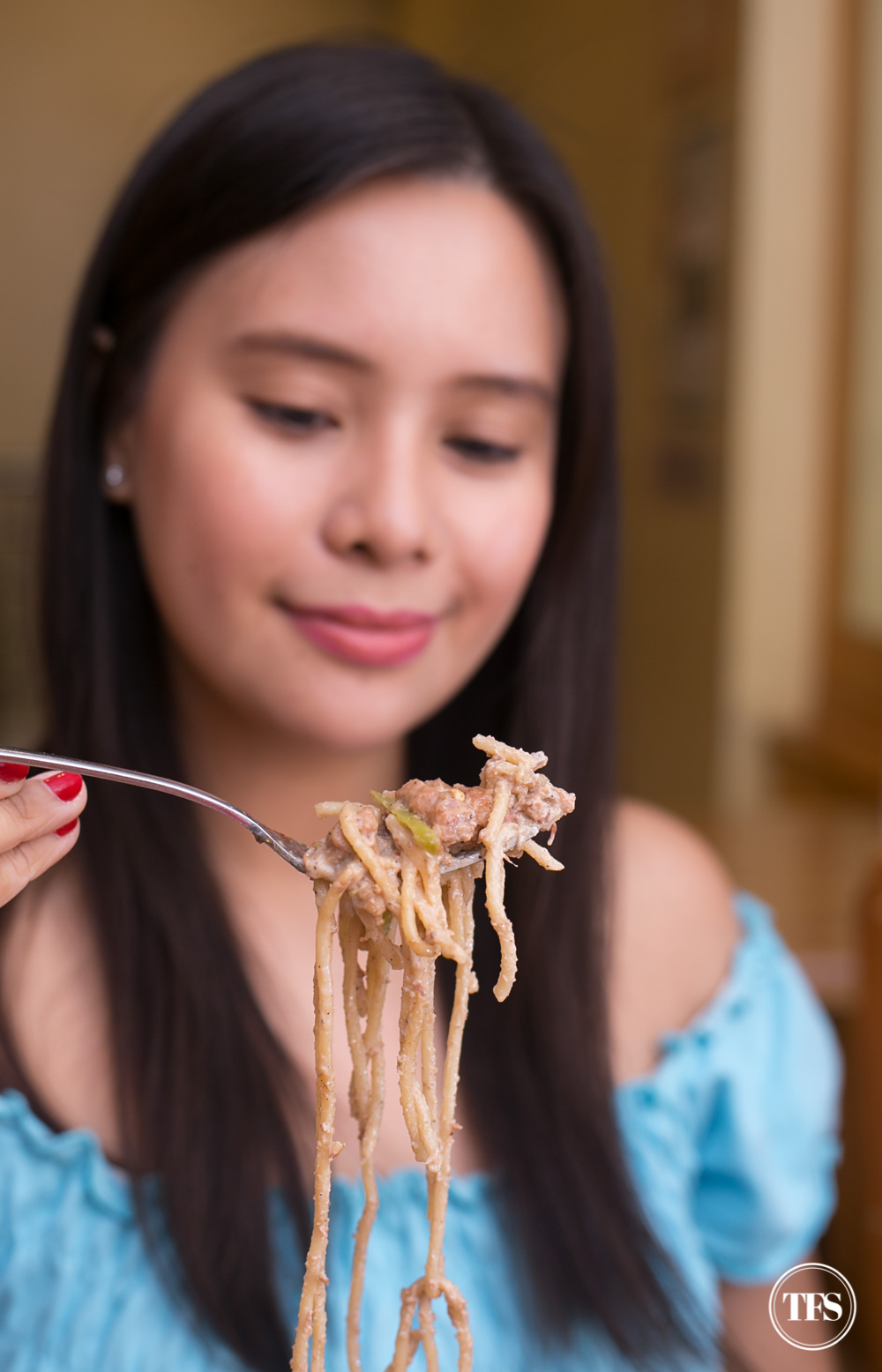 Thai Green Chicken Curry, with chicken thigh filet and eggplant, may lack spiciness as compared to other Thai outlets yet its rich curry sauce' makes up for it. Enjoyable to those seeking for their comfort Thai food. Overusing the word 'comfort' because that's the way food should be told here at Chef Robert.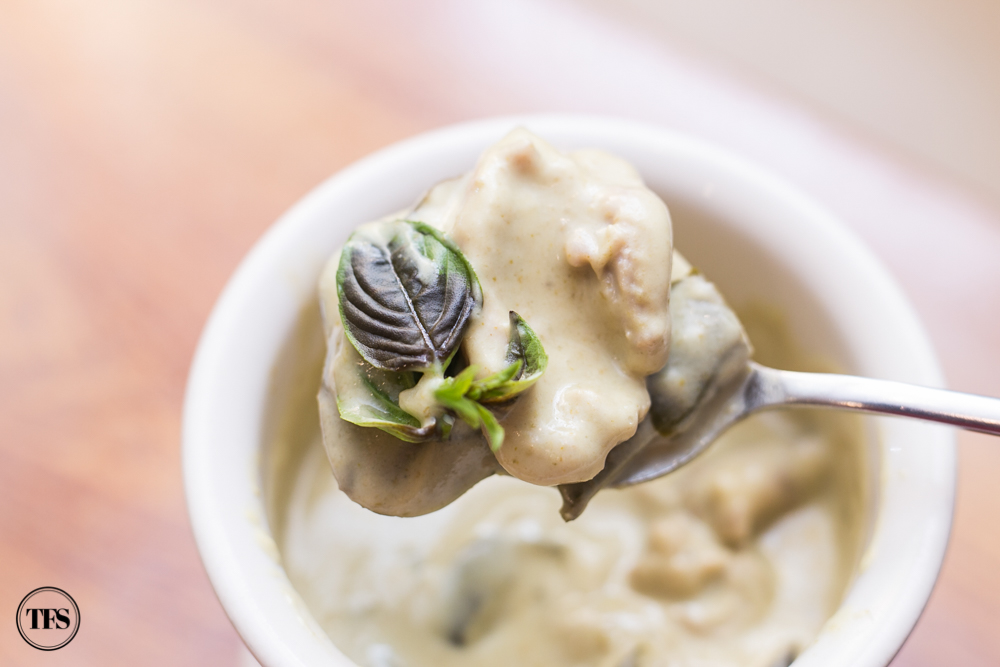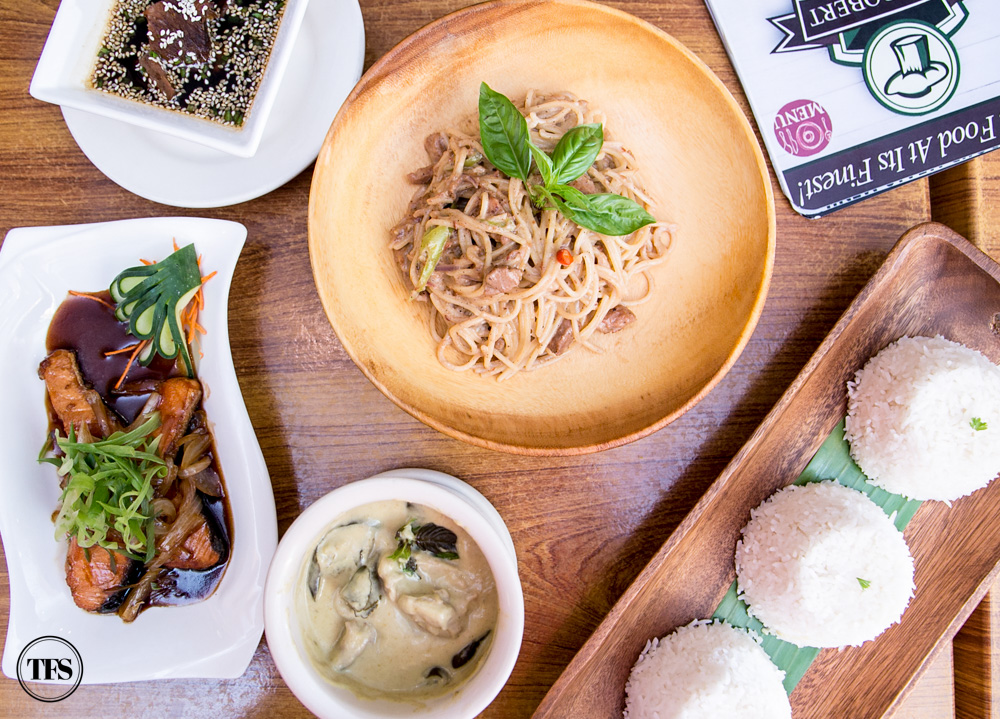 A break from Chinese restaurants in Banawe, Chef Robert might have to be your next destination in this area.
Filled with carrots, walnuts, and raisins, then topped with cream cheese frosting. I followed my heart to go for this Carrot Cake and I wasn't disappointed. It's somehow what I expected, plus its extra moist texture.
I ordered this Frozen Brazo de Mercedes, just because. Light and fluffy soft meringue with a layer of sweet custard filling. Always my go-to dessert if a restaurant serves this kind. Pleased by the way it was served anyway, no complaints how they baked and froze this cake.
The Ambiance: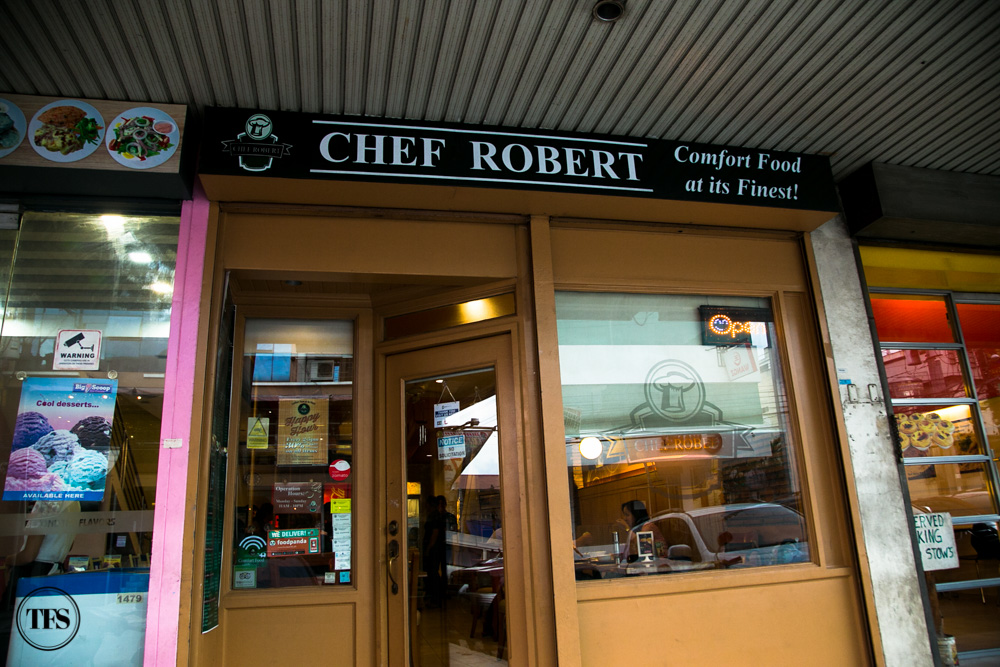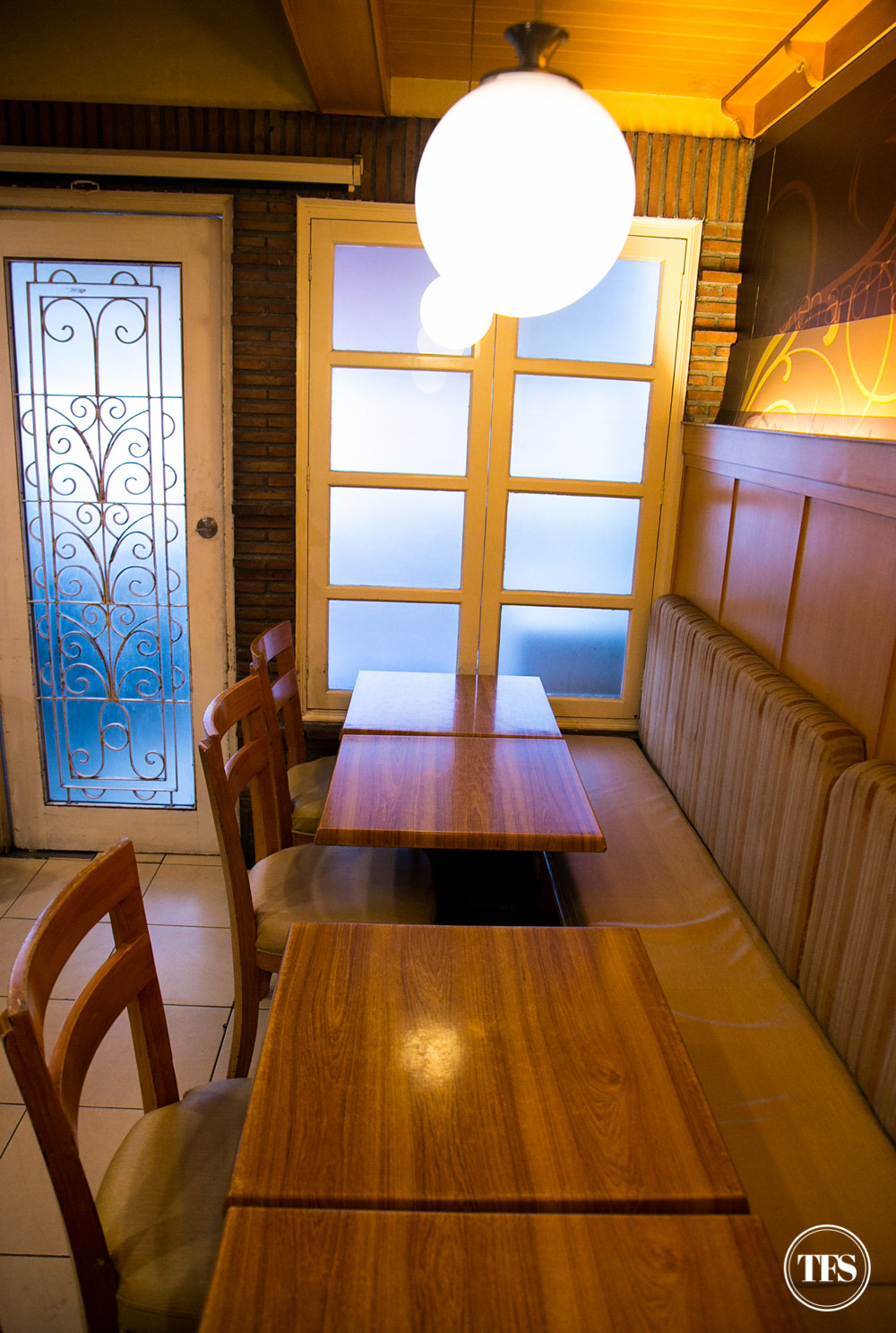 There's nothing too much to share about its ambiance. I mean, you get the photos. No fancy decorations, family-style seats with a large mirror for that illusion trick to make the small space bigger to our eyes. It also looks like an old space that was acquired with only a few renovations. What thrills customers here at Chef Robert is the menu of comfort food at affordable prices. And, before I forget, know that catering is Chef Robert's forte too. You might want to look into their catering services just in case you need one.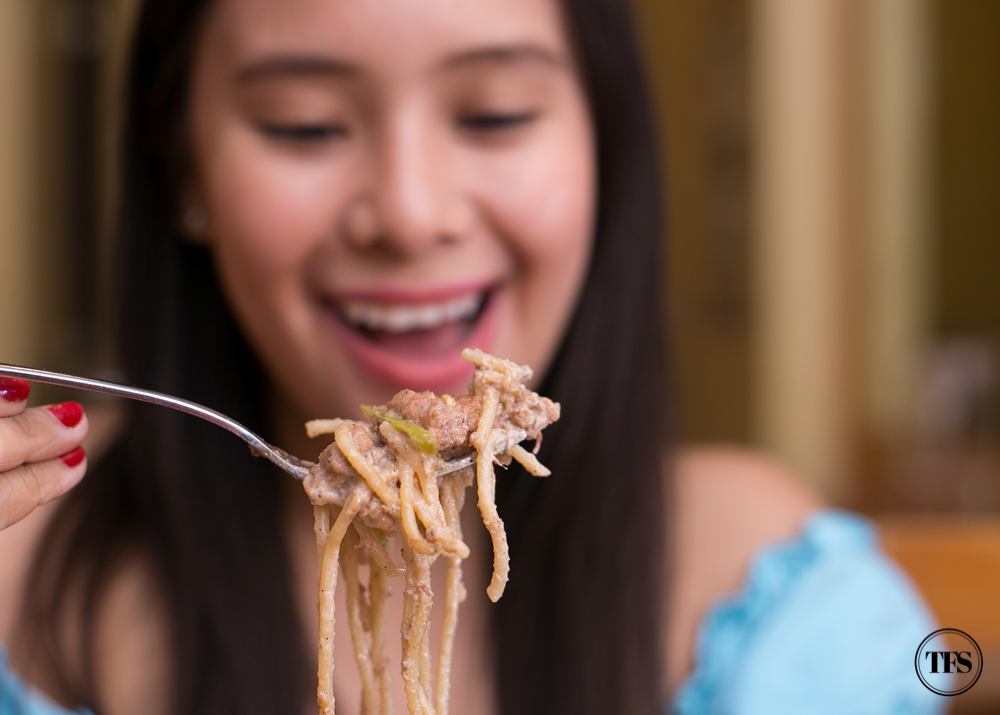 What do you think of Chef Robert in Banawe?
Share with me your thoughts!
Stay updated and Subscribe to The Food Scout for Free!
Pray, Eat and Love.
Cheers,
The Food Scout 
---
Location: 847 Banawe St. Quezon City, Metro Manila, Philippines
Operating Hours: 11:00AM-10:00PM
Contact: (+632) 740-9330 / (+632) 935-2478
Facebook: https://www.facebook.com/iheartchefrobert
Budget: PHP300++
Rate
Food            8/10
Ambiance  6/10
Service        8/10
Cost             9/10
Overall       7.75/10