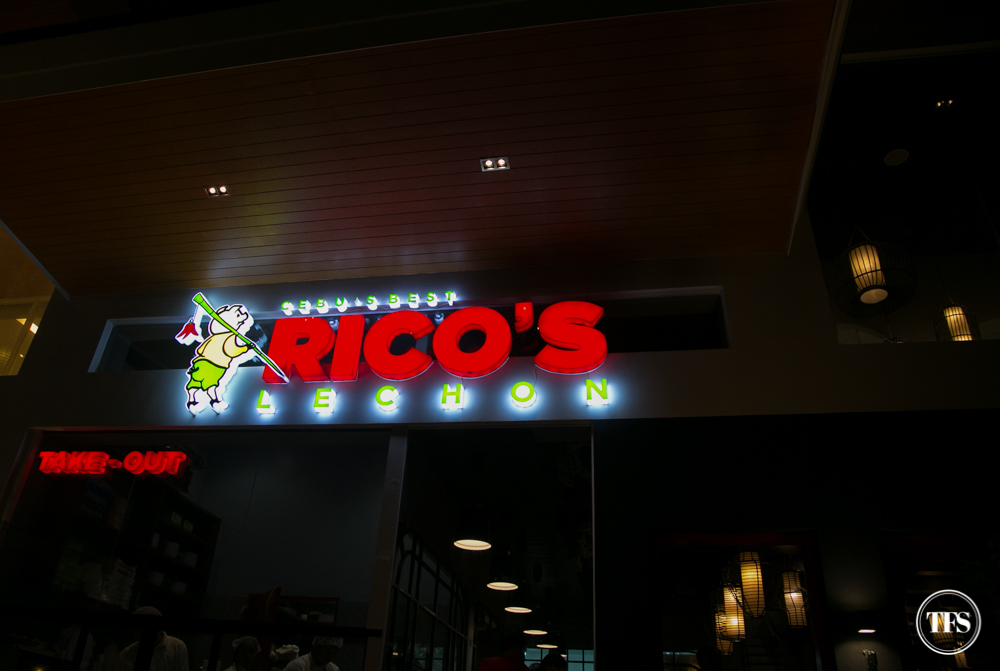 What do you think is the best lechon in Cebu? I ask this question to Cebuanos and those who have visited Cebu. It's a question with no right or wrong answer. Each person has his/her own opinion on this matter. But one thing remains certain, I hear the name Rico's Lechon all the time! A popular favorite among Cebuanos and tourists.
Before leaving Cebu and flying to Manila via AirAsia, we passed by Rico's Lechon, the branch near the airport, approximately 10 minutes away. We just can't miss out this part of our Cebu trip. What is food trip in Cebu without lechon!? That strategy to place Rico's near the airport makes it convenient for tourists to take home kilos of lechon. Since it's one of the busiest, I advise you to order in advance.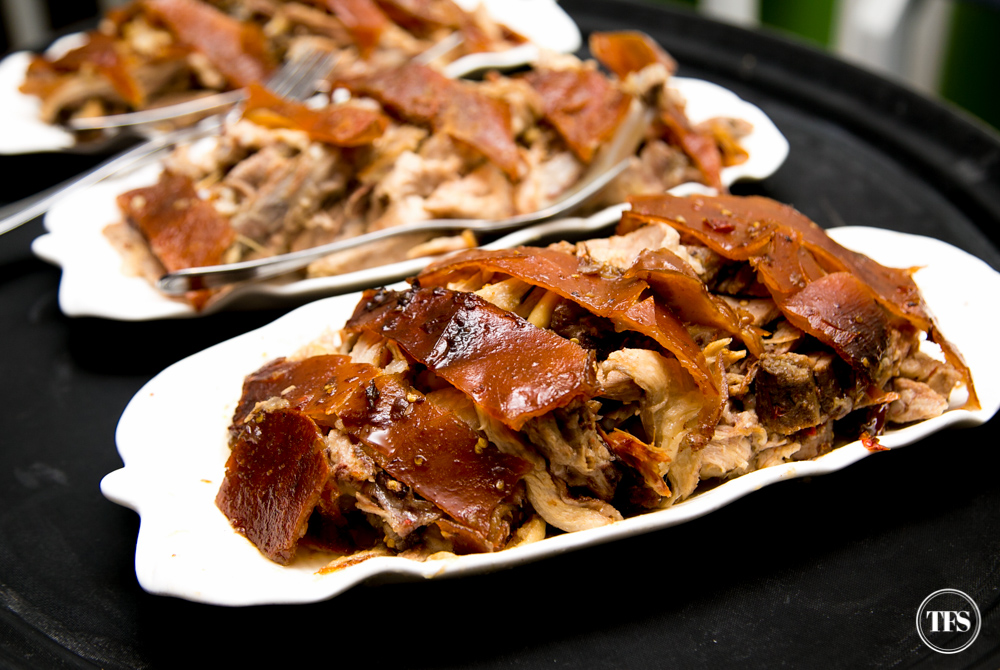 Dubbed as Home of Cebu's Best Lechon, Rico's Lechon waves its flag of excellence by using the finest ingredients, offering the best prices and ensuring customer satisfaction in every lechon they sell.
Because of the strong competition among lechon vendors, Rico's tried to be ahead of the game by adding more Filipino favorites other than lechon. For them, it's the total customer experience that makes their restaurant memorable. From the interiors, the food, the service and the convenience of ordering lechon, online store of lechon for those who live outside Cebu, Rico's Lechon strives to give their best.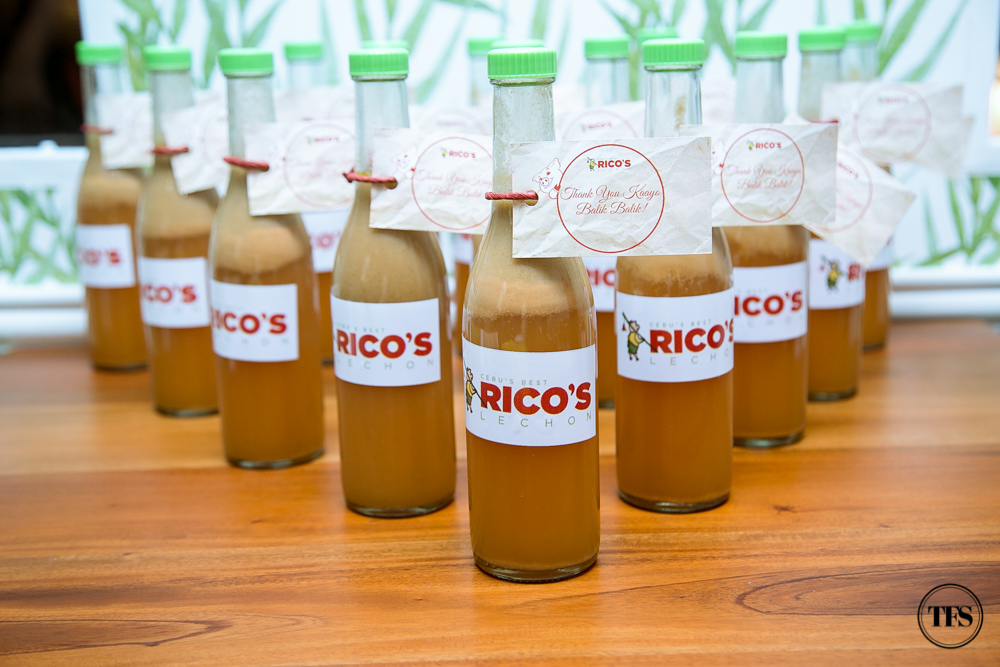 The Food: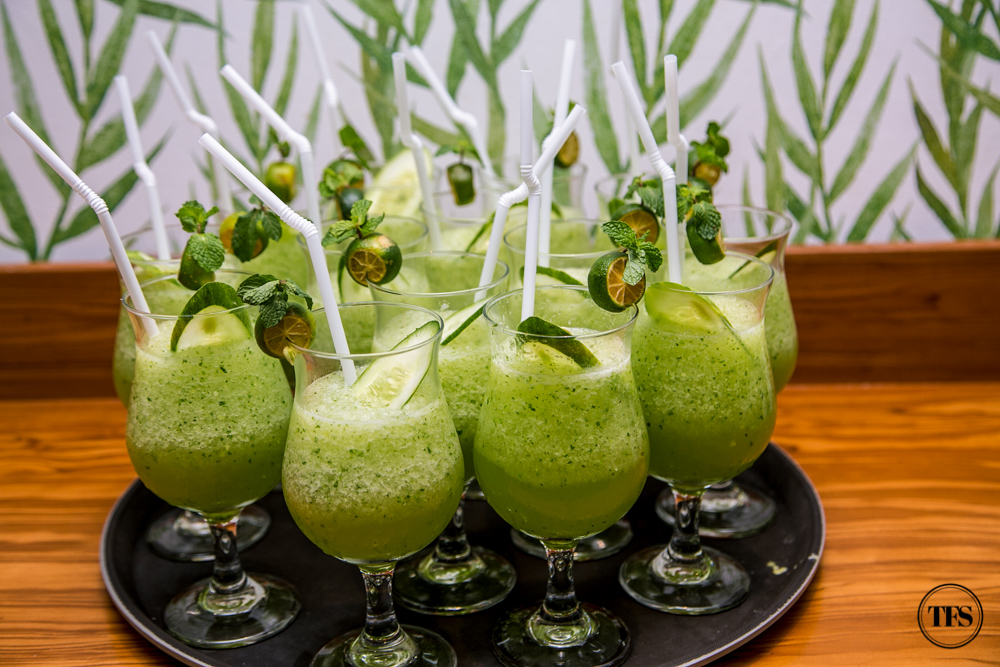 I was prepared to drown myself in that aromatic lechon. And putting healthy mentality at the back seat. But Rico's Lechon still reminded me to do the right thing, by serving this Trio of Seaweed Salad. It's a combination of 'lokot', 'lato' and 'guso', all tossed in their special fermented native vinegar and seasoned with spices. I suggest you to take this plate before jumping to the crispy skin of lechon. Talk about balance for your health's sake! 🙂
I bet you didn't see this coming, another healthy dish in the form of Monggo Soup. The catch of their version, monggo beans are simmered slowly then cooked with vegetables and lechon!
To get things straight, I'm not a big fan of lechon. I mean, yes, it's wow! I'd love to feast with you on that. But it's rare for me to be amused with lechon, unless it's Pepita's Stuffed Lechon (Truffle Lechon to be specific) or authentic Cebu lechon like Rico's.
I couldn't keep my eyes off Rico's Original Lechon! Sexy lechon lying down on a plate, trying to seduce me to pick up that golden crispy skin. The aroma and the flavors are extravagant! Without sauce, you can totally enjoy the meat and its skin. It was that excellent that I wanted to ship what I was eating to my family in Manila for them to understand why it's the best!
I thought Rico's Original Lechon was already the best until I hopped to the next flavor,  Rico's Spicy Lechon. OH MY BABOY! It's better than the best! For spicy food eaters like O and my family, I'm 100% they'll rave about this Spicy Lechon once they taste it. Addicting spices that brought out extreme deliciousness to their pigs. Whether you get the crispy skin or dig deep into its body for soft tender meat, the flavors sync together that you can't stand not to have another bite of it. Based on my experience, you might eat more rice than your usual. Haha! Da best gyud!!!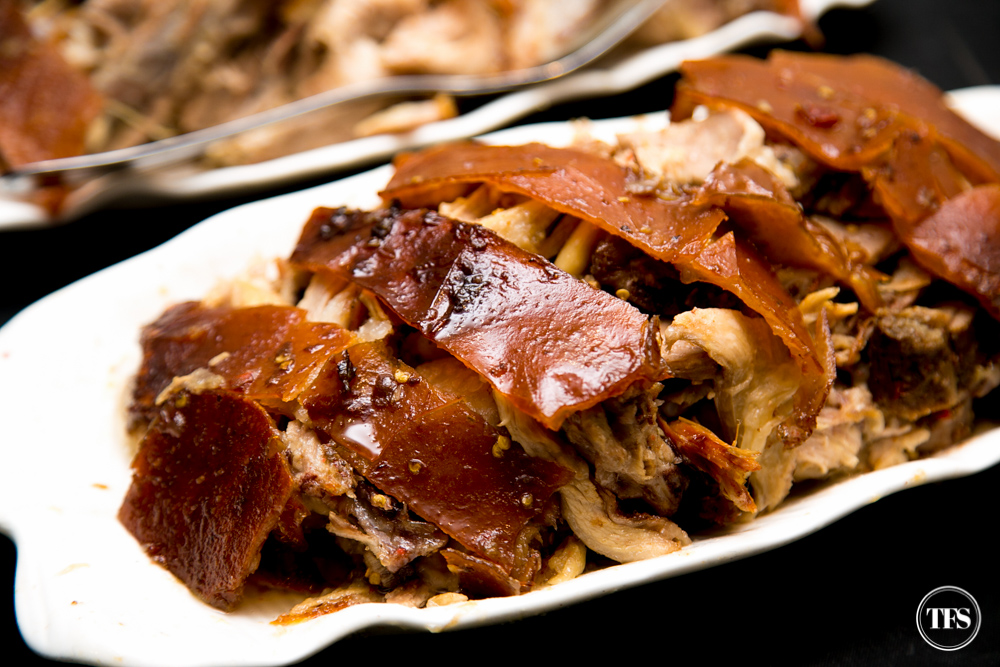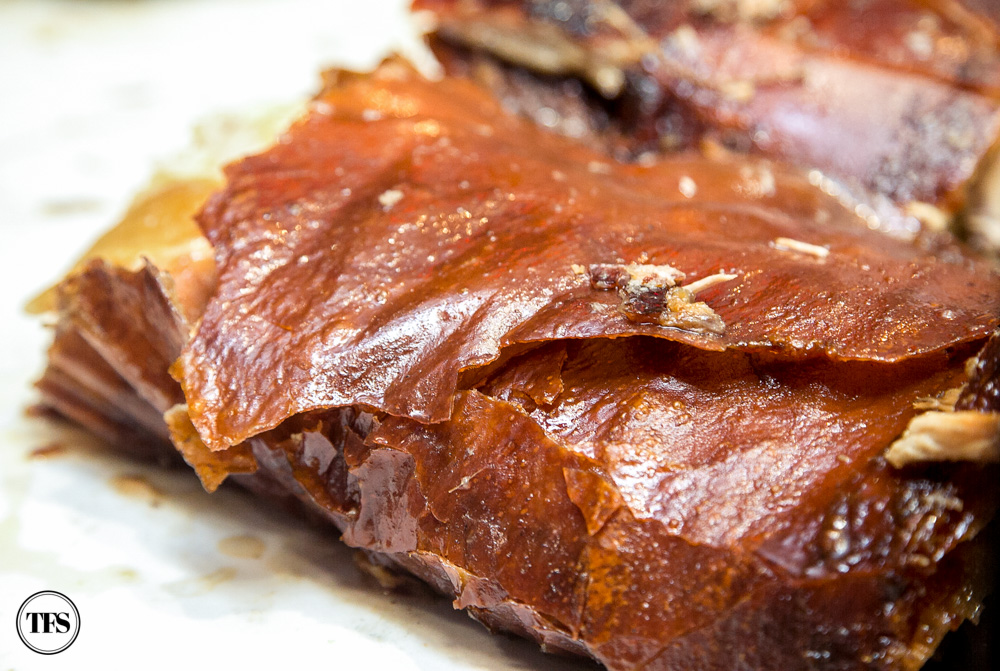 I was speechless and couldn't stop eating.  Nobody stopped me from pinching and eating the CRUNCHY skin!!! AAHHHH!! #DaBestGyud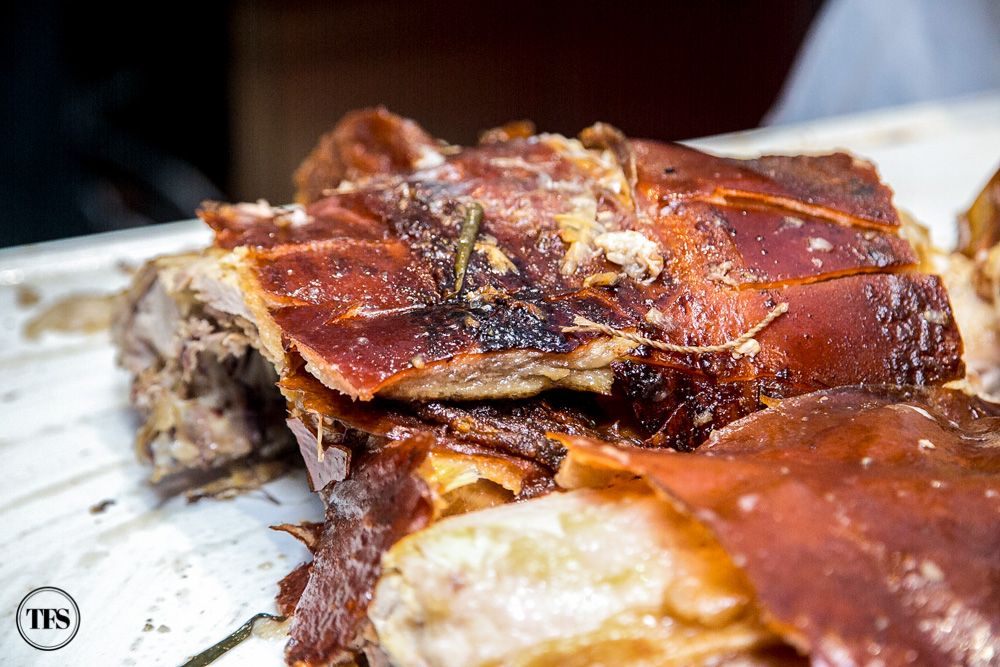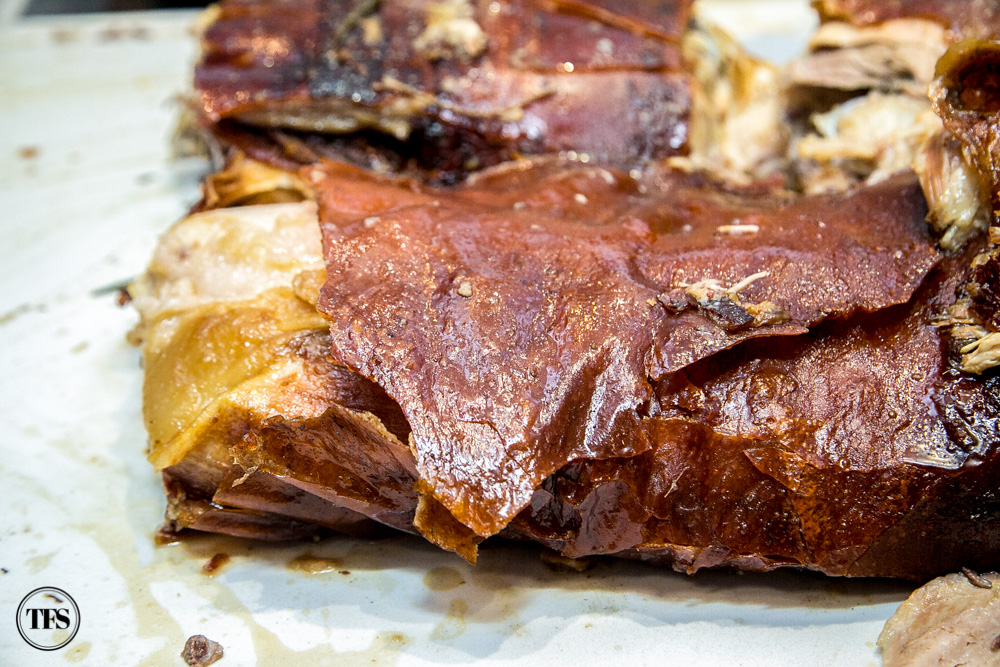 The Ambiance: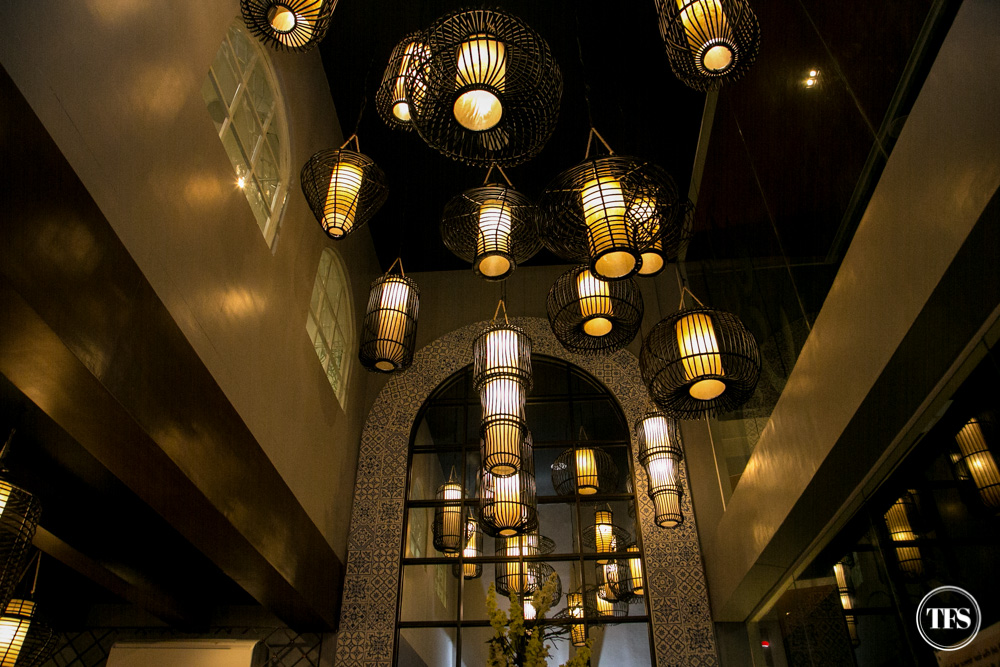 "Rico's wanted to make sure that the newest dining spot in town gives off a comfortable and inviting vibe that will make diners feel right at home. The entire restaurant was designed to showcase the 'Old Cebu with a Twist' ambiance in mind." -Rico's Lechon 
Interiors have been modernized at this Rico's Lechon branch. The high ceiling drives elegance to this not-so-expensive lechon restaurant. The 2-storey Rico's Lechon in Mactan can also hold private events at their cozy 2nd floor room.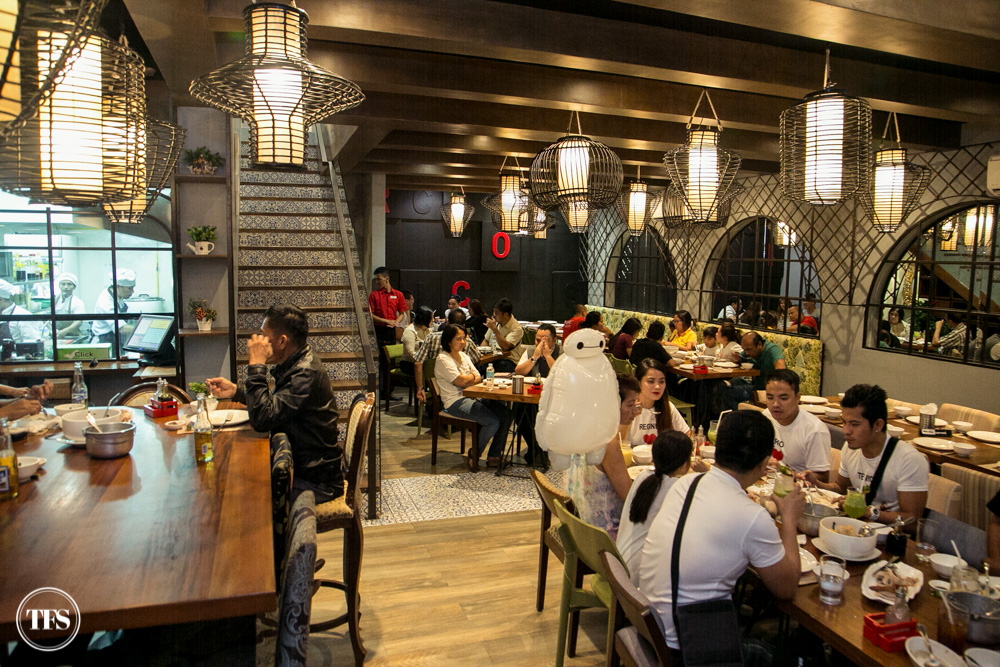 Full house on a weekday!!! Even Baymax loves Rico's Lechon. Hahaha!
Again, just remember to call and reserve if you plan to go in big groups or plan to take home boxes of lechon. Their Spicy Lechon's demand is too high!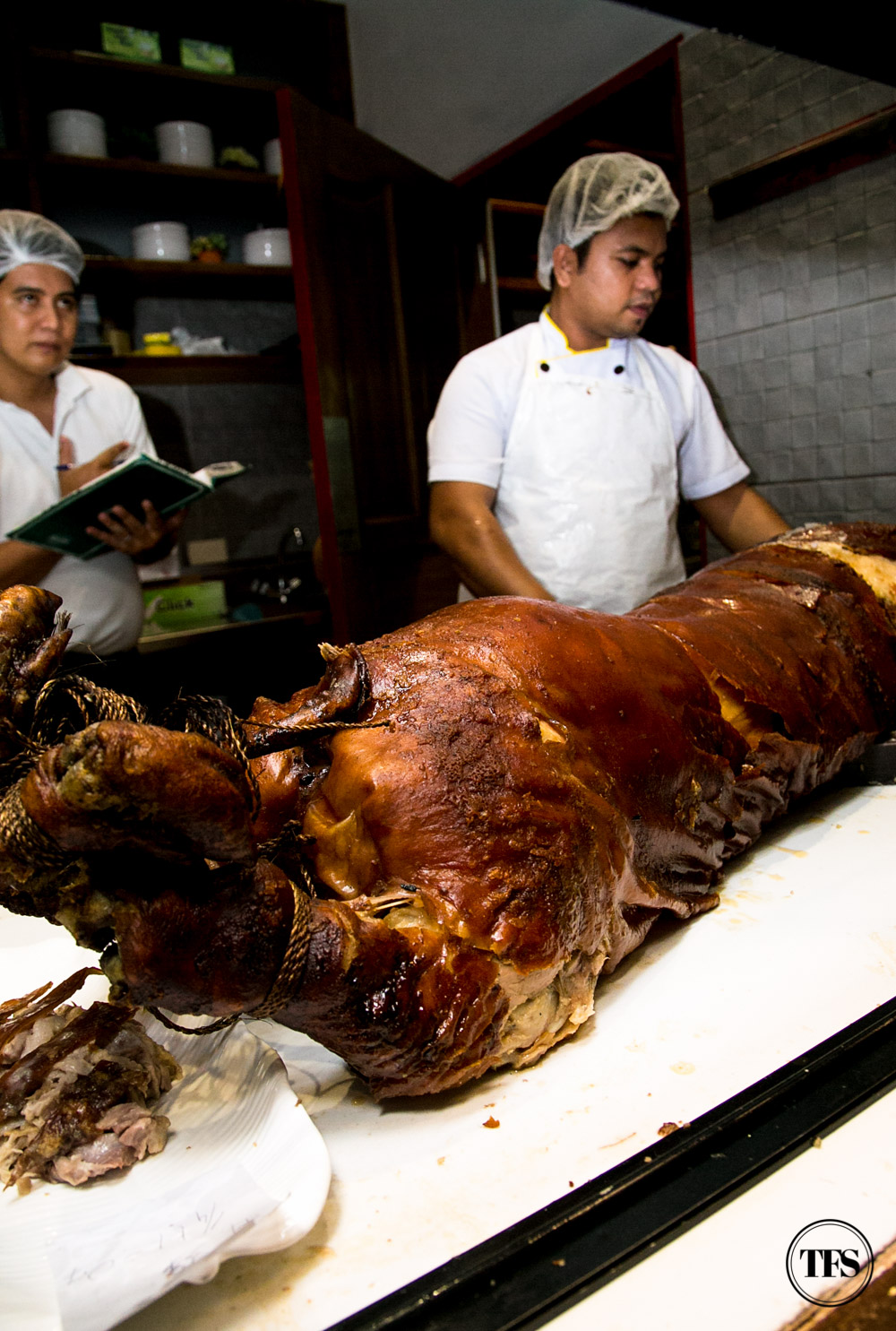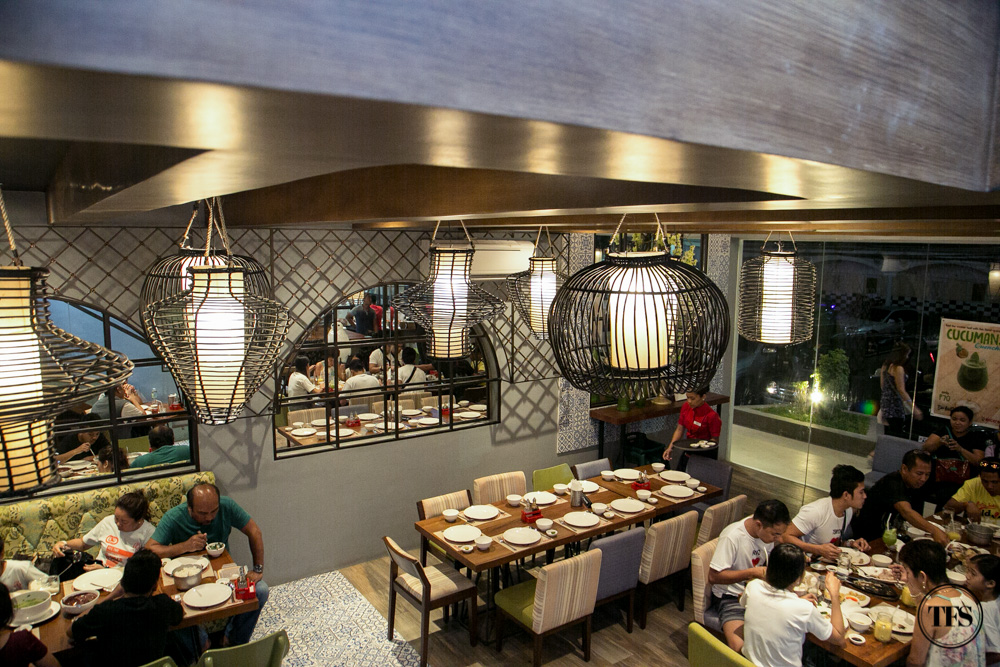 I don't know what your favorite Cebu lechon is. But I'm telling you from my experience, Rico's Lechon is da best gyud!!!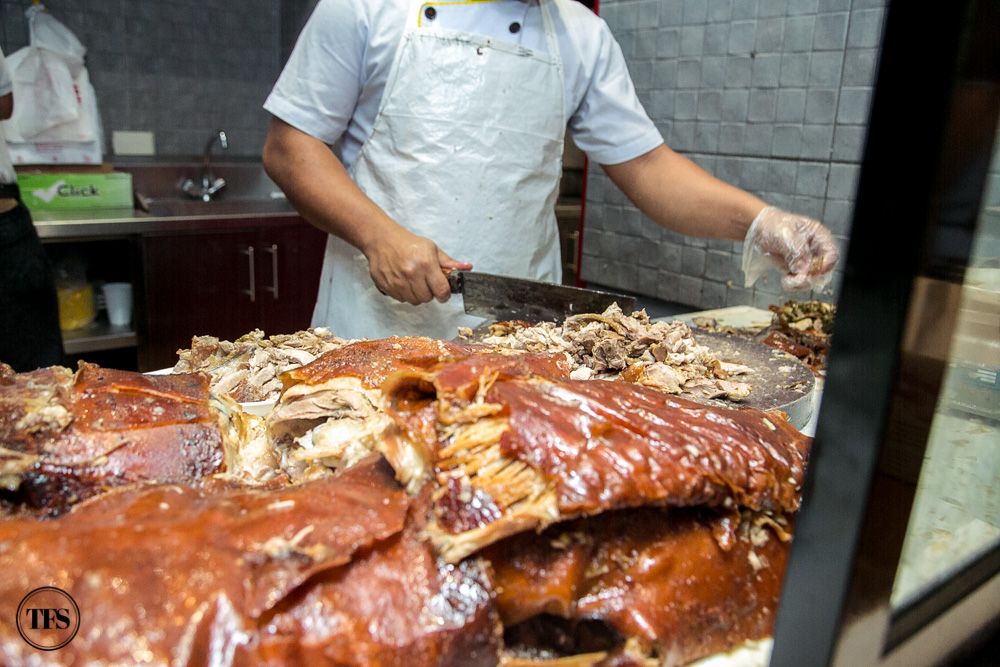 What do you think of Rico's Lechon in Cebu?
Share with me your thoughts!
Stay updated and Subscribe to The Food Scout for Free!
Pray, Eat and Love.
Cheers,
The Food Scout 
---
Location: Mactan Promenade, Airport road, Lapu-lapu City, Cebu
Operating Hours: 9:00AM-10:00PM
Contact: (+632) 231-5580
Website: http://ricoslechon.com
Facebook: https://www.facebook.com/RicosLechonOfficial 
Budget: PHP400++
Rate
Food            9/10
Ambiance  9/10
Service        9/10
Cost             8/10
Overall       8.75/10