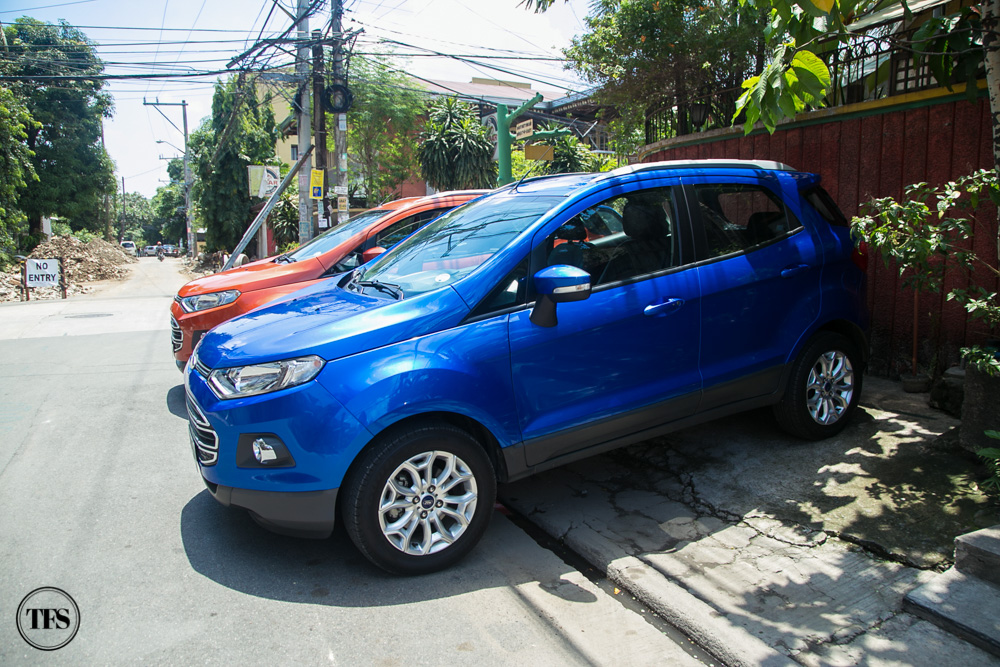 Since one of my childhood best-friends graduated, I've been wanting to take her out on a date and simply spend time with her while I'm still technically "single." Perfect timing, I received an invitation to test drive Ford EcoSport for a week. I immediately messaged Sam to join a day of food trip as we use Ford EcoSport as our adventure buddy! I knew she wouldn't decline my invitation when I said the word "food!" Haha!
Sam and I headed to Ford Bonifacio Global City in the morning to pick-up our Ford EcoSport, 1.5L Titanium Powershift. What's interesting about this model, it is a subcompact crossover SUV. It is in the middle of a sedan car and an SUV. For the size, it's big enough for me and Sam.
After signing some papers, we drove from BGC to Maginhawa for our mini food trip. Here, we experienced what it's like to use Ford EcoSport with and without traffic. From C5 to Katipunan, then to Maginhawa area.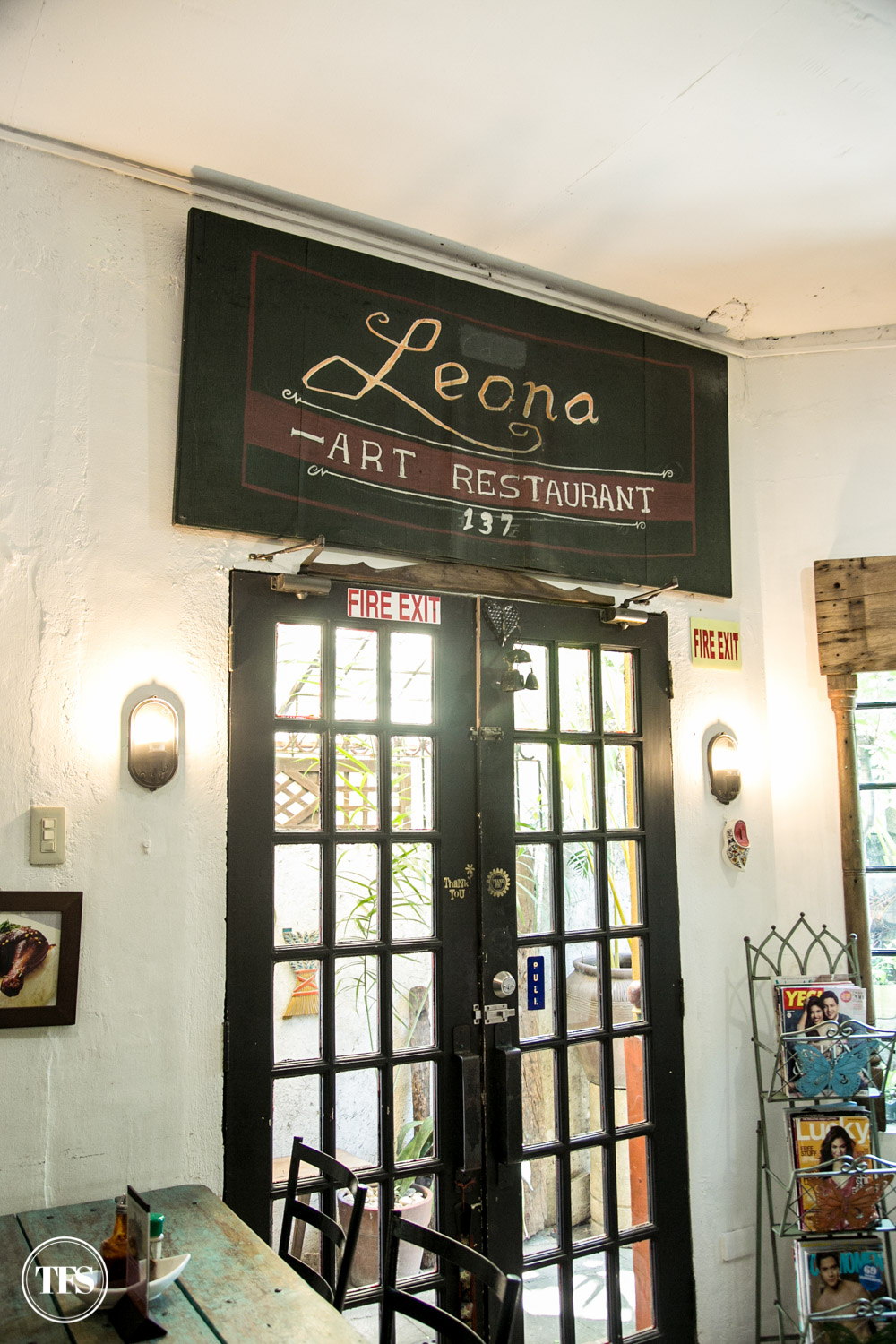 The traffic wasn't that bad, considering we had to pass Katipunan on a Monday school day. The problem was the sunny weather while we were inside a car that is not fully tinted. Haha! After less than an hour, we arrived our 1st restaurant stop, Leona Art Restaurant.
One of the oldest restaurants in this foodie district, Leona Art Restaurant has a homey and old-fashioned interiors. It has that charming feel of your grandmother's house.
An unusual espresso cup that hits the spot of tomato lovers. Tomato Espresso is pureed tomatoes topped with parmesan cheese, basil, fried garlic and served with toasted bread.
Instead of getting a burrito or a taco, get a pizza instead. Mexican Pizza is topped with all your burrito ingredients, enough to satisfy. Sam and I indulged on this!
A new family favorite in Maginhawa, Provenciano serves Filipino cuisine that is close to all our hearts. On a Monday, it's surprising to see the restaurant jam-packed. It used to be a house with that perfect main road location, then converted into a restaurant. As we walked in, the Sawsawan Bar became the main attraction for me. Indeed, Provenciano is a Filipino restaurant for understanding how Filipinos eat, most of the time with "sawsawan" or dipping sauce.
Chinoy Pako is composed of fiddlehead fern, salted egg, cherry tomatoes, shallots and ripe mangoes topped with fried wantons, served with calamansi and Palawan honey vinaigrette.
If some of you go for Crispy Pata, I'd go for Crispy Tadyang. This Tadyang ni Enteng is twice cooked beef ribs in a Provenciano marinade, served with garlic sauce and soy vinegar dip. Remember, there's a "Sawsawan Bar" you can go to, if you want to experiment on your own dipping sauce.
A showstopper, Sugpo sa Alavar can make you lose yourselves for its luscious Zamboanga sauce over fresh prawns. Alavar sauce is a secret blend of coconut milk and spices with sweet and aromatic flavors.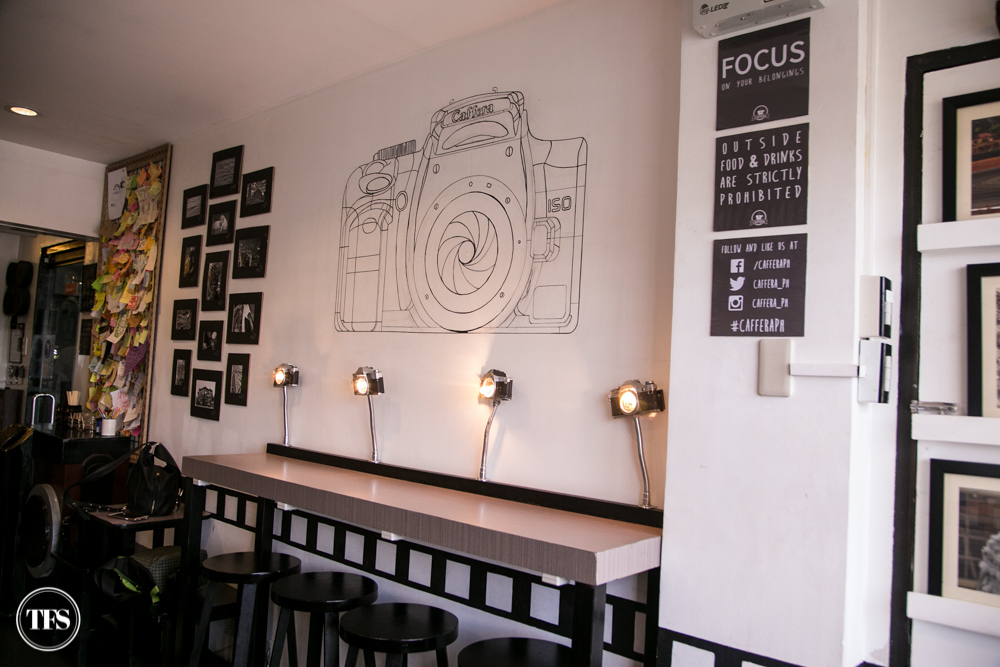 Caffera, a photography-themed cafe, is one of the restaurants we featured on Pop Talk last year. From what I remember, it was a small boxed cafe, not enough to fit a group of 10. The beverages and snacks were still limited. But from that experience, I knew there was a big potential for Caffera to expand. I said that in front of national TV. Haha!
Meanwhile, I went back and entered Caffera as part of our Maginhawa Tour with Ford EcoSport. I saw changes, big changes! The store doubled in size, the menu has more selections and it looks more cozy! I'm so happy for these students that are now entrepreneurs!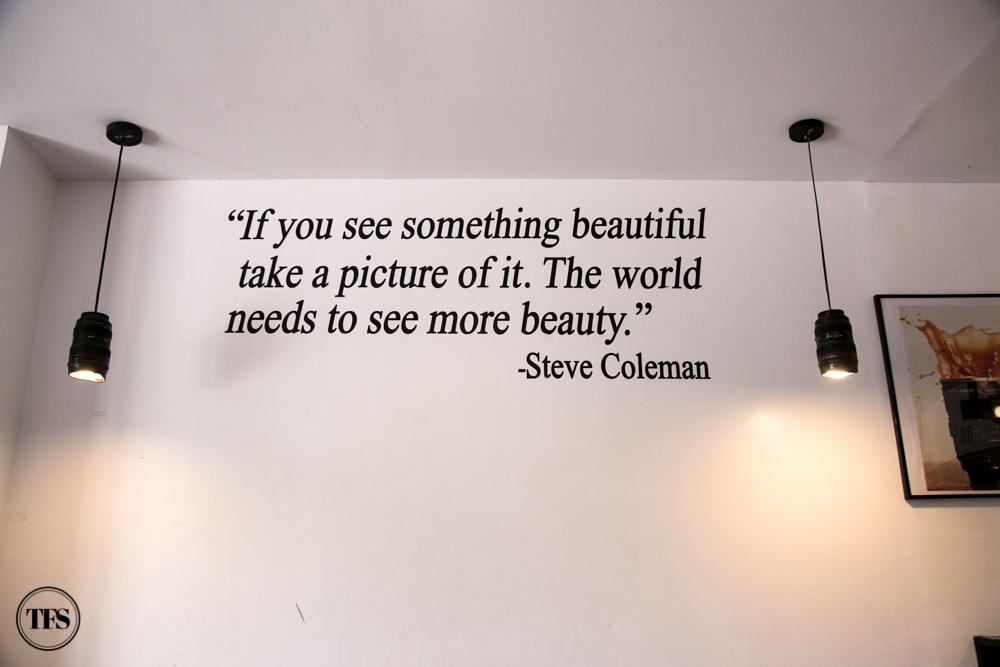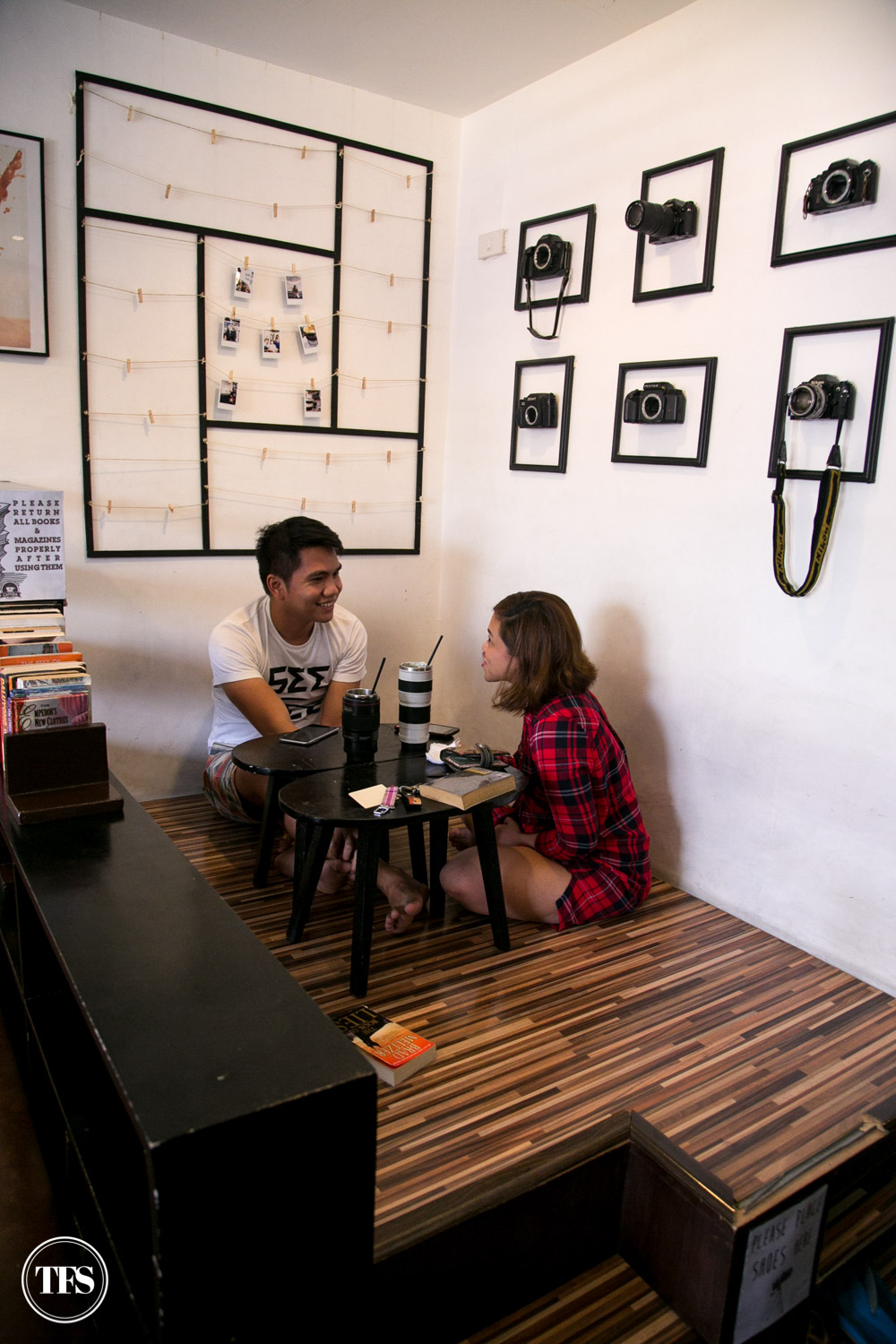 There's one spot ideal for casual dates over a lens cup of coffee or matcha tea.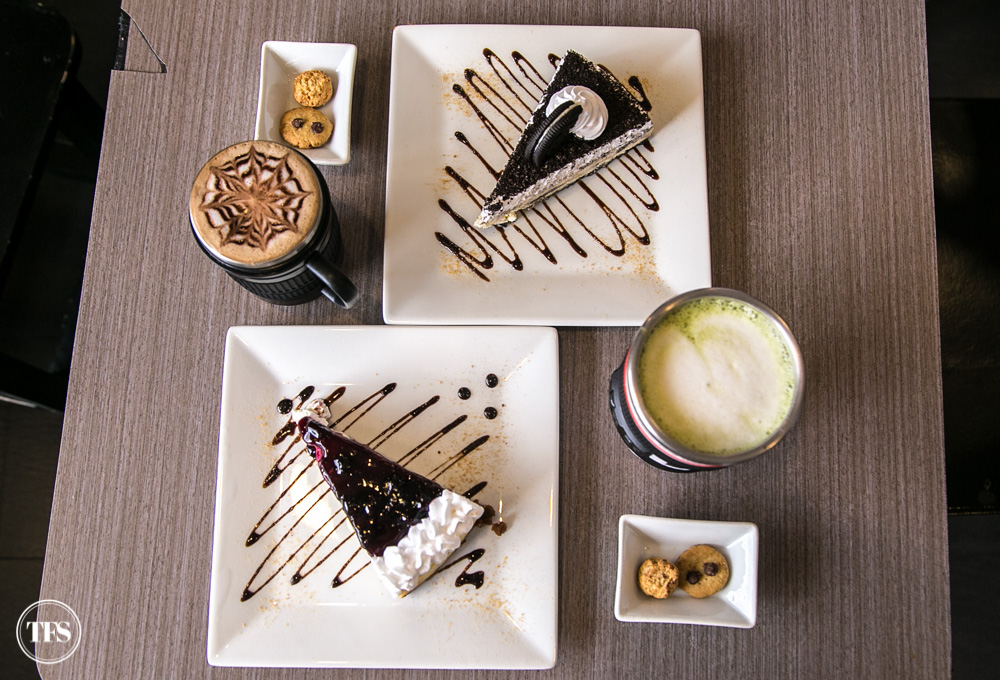 Various sliced cakes are now available at Caffera like Blueberry Cheesecake and Oreo Cheesecake. Still, Frappertures (frappuccino) in pixel and megapixel sizes remain to be a top choice among their beverage list.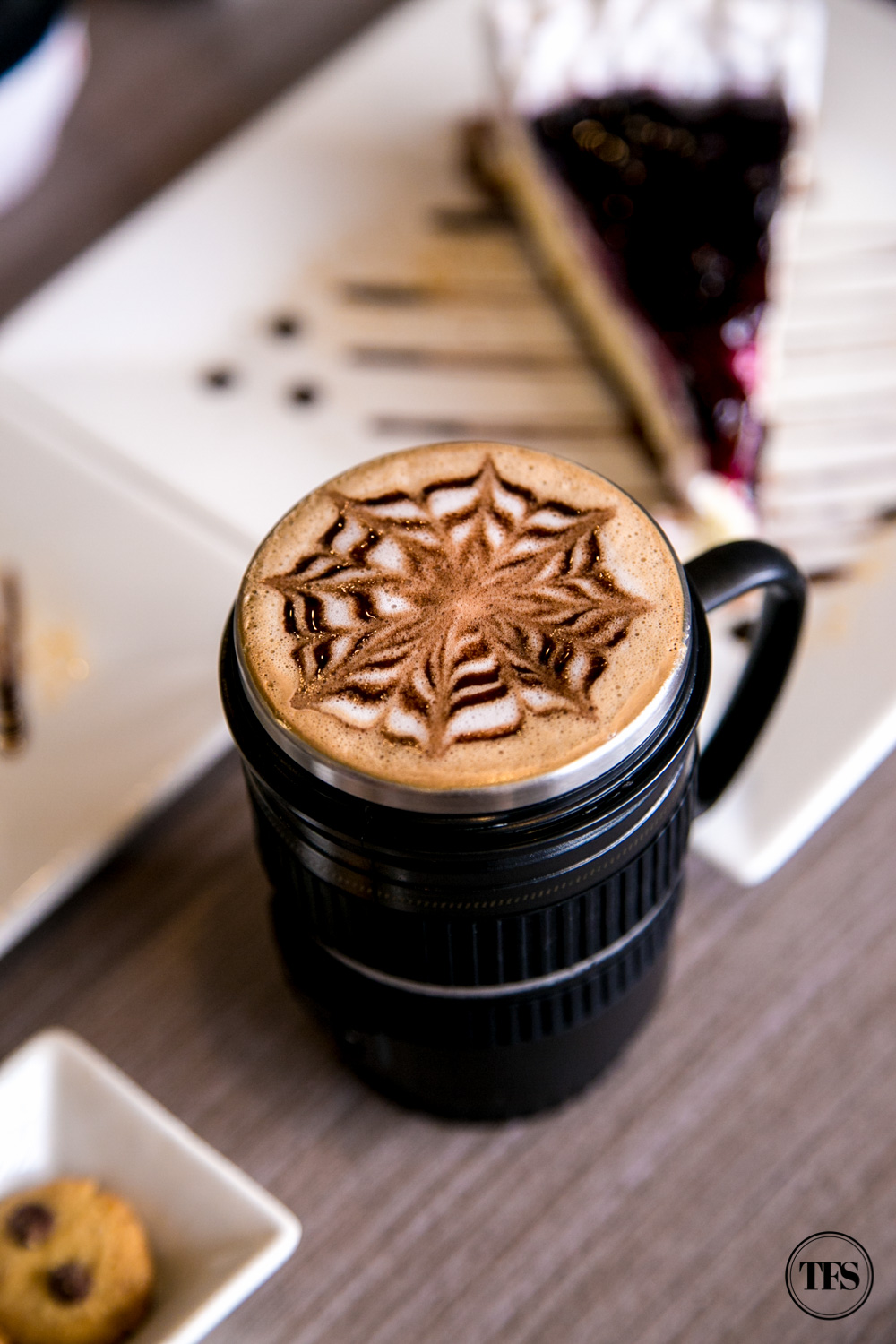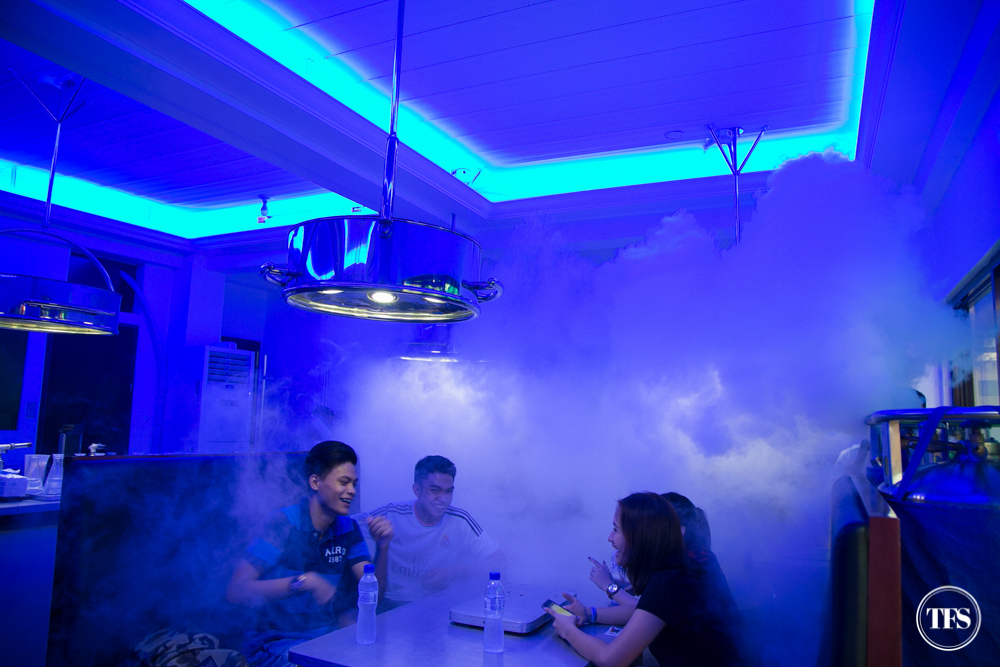 If you're up for a unique dessert experience, The Iscreamist will give you that. Applying what they learned from chemistry class, The Iscreamist uses liquid nitrogen to freeze their ice cream quickly and create one-of-a-kind desserts.
I enjoyed this Dragon's Breath S'more. Sticks of ordinary chocolate crackers with marshmallow sandwiched in between. Served with a glass of liquid nitrogen, we had to dip the s'more one at a time. Dipping should be quick because it freezes rapidly. After dipping, plunge into your mouth and there you'll experience the "dragon's breath!" Liquid nitrogen coming out of your mouth, or even your nose! Hahaha! This is really a fun way of dining with friends!!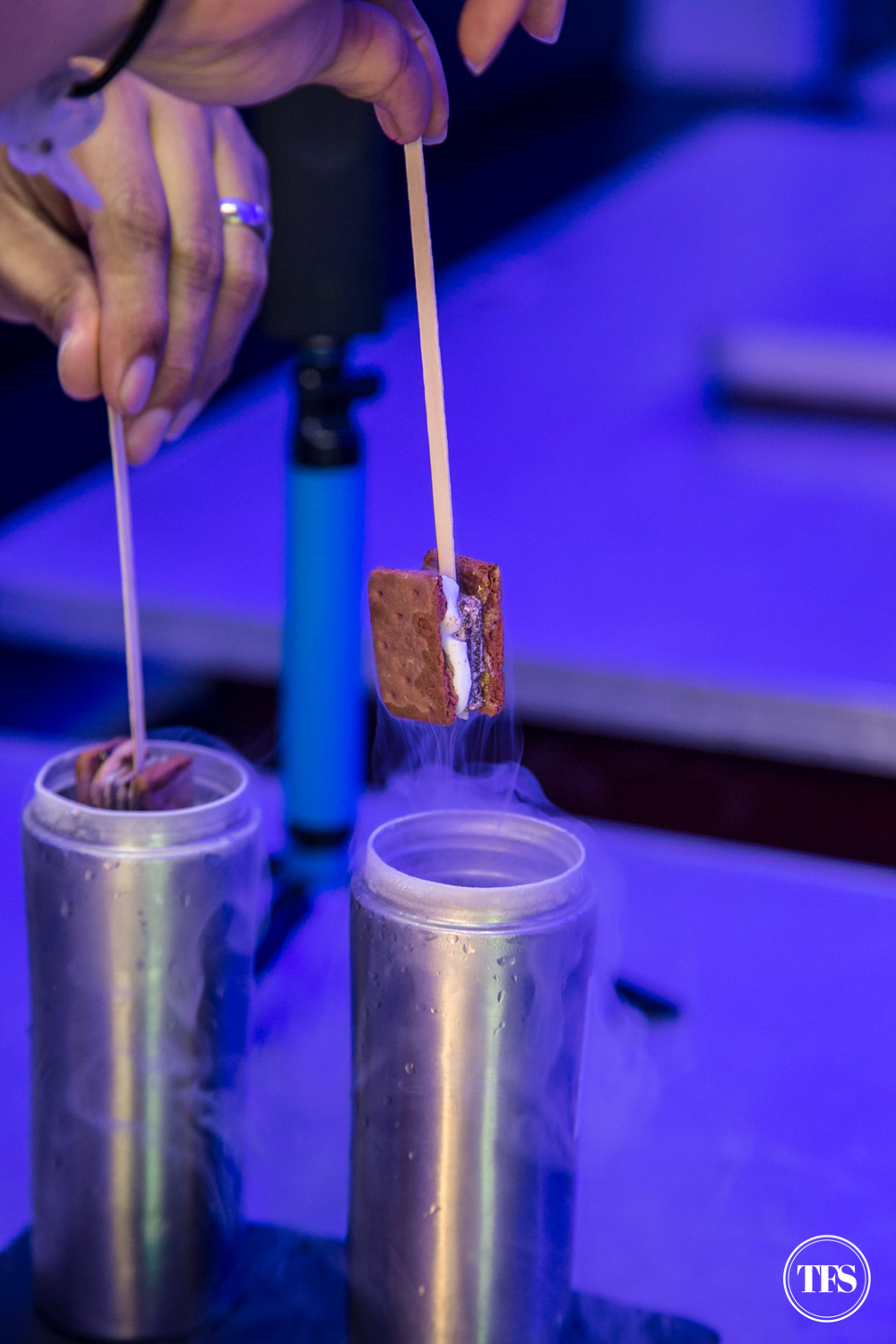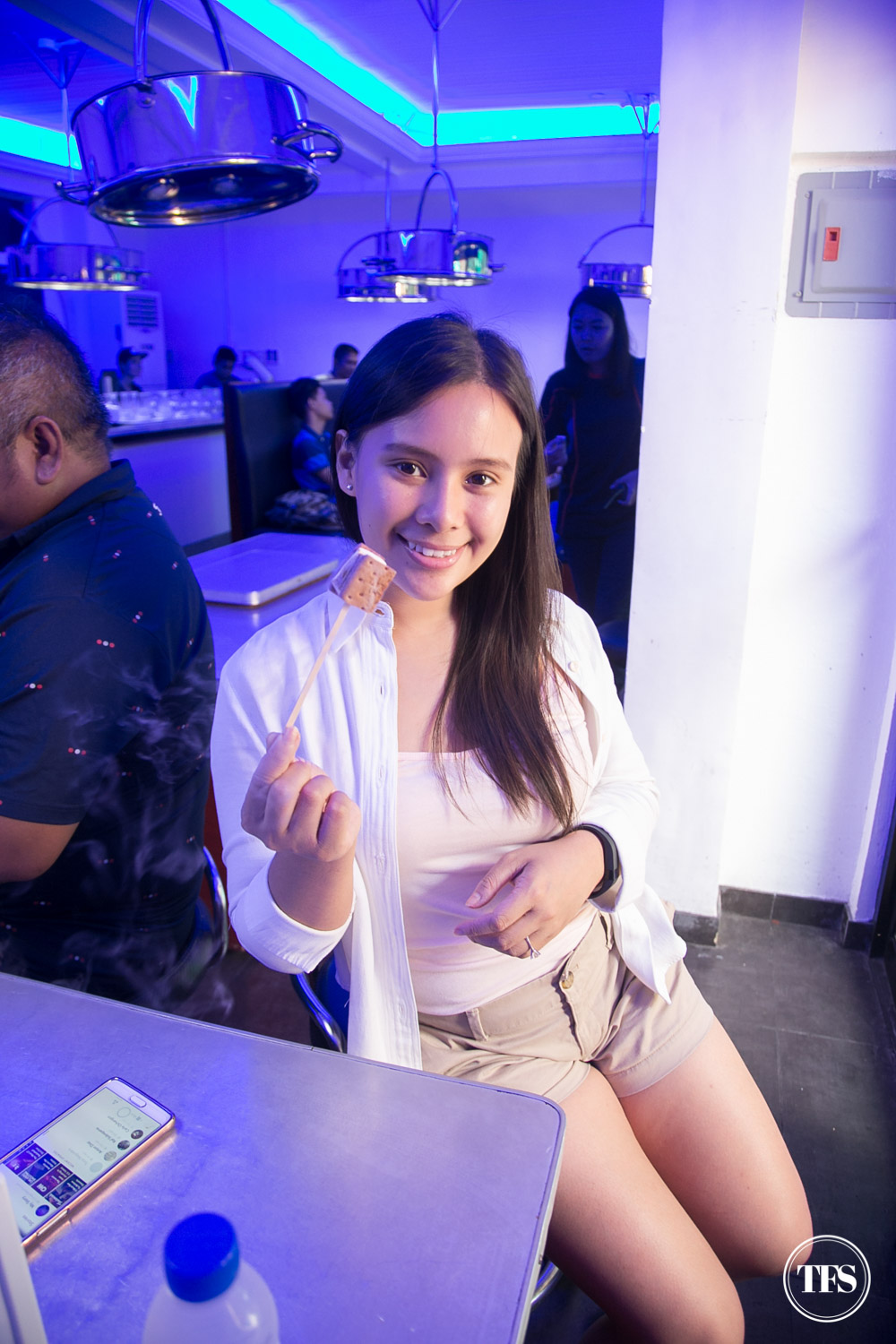 The Ford EcoSport Experience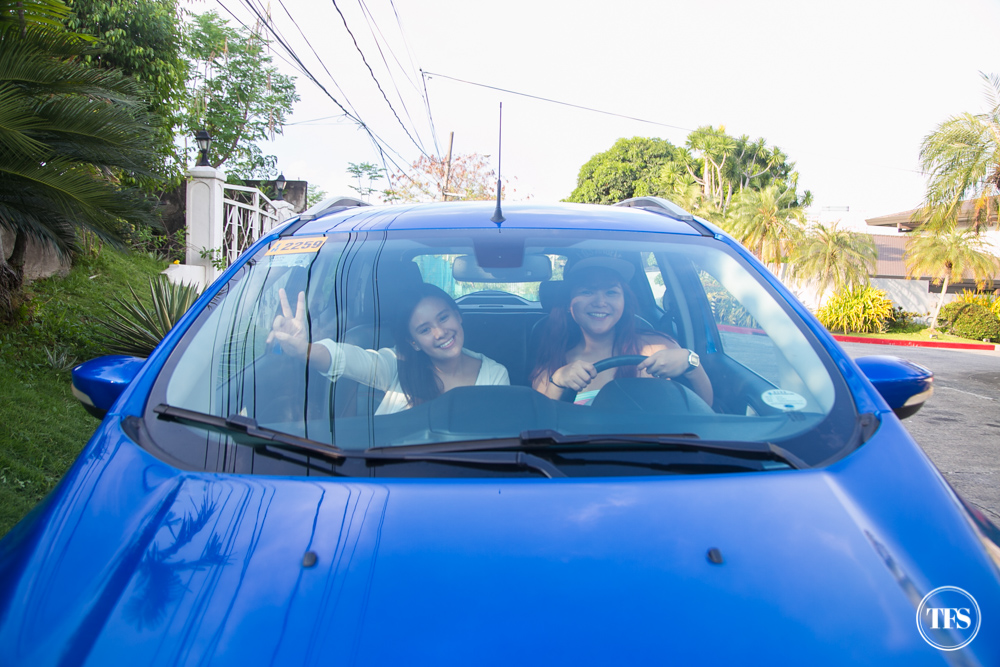 After using Ford EcoSport with Sam for our Maginhawa food trip and then using it with O for one week, here's what we think about this cross-over ride:
Comfort – It's the first thing Sam and I noticed when we rode the Ford EcoSport from BGC to Maginhawa then to San Juan. The suspension is impressive, from a lady's perspective and from O, a man's perspective. It absorbs bumps even if we pass bumpy roads.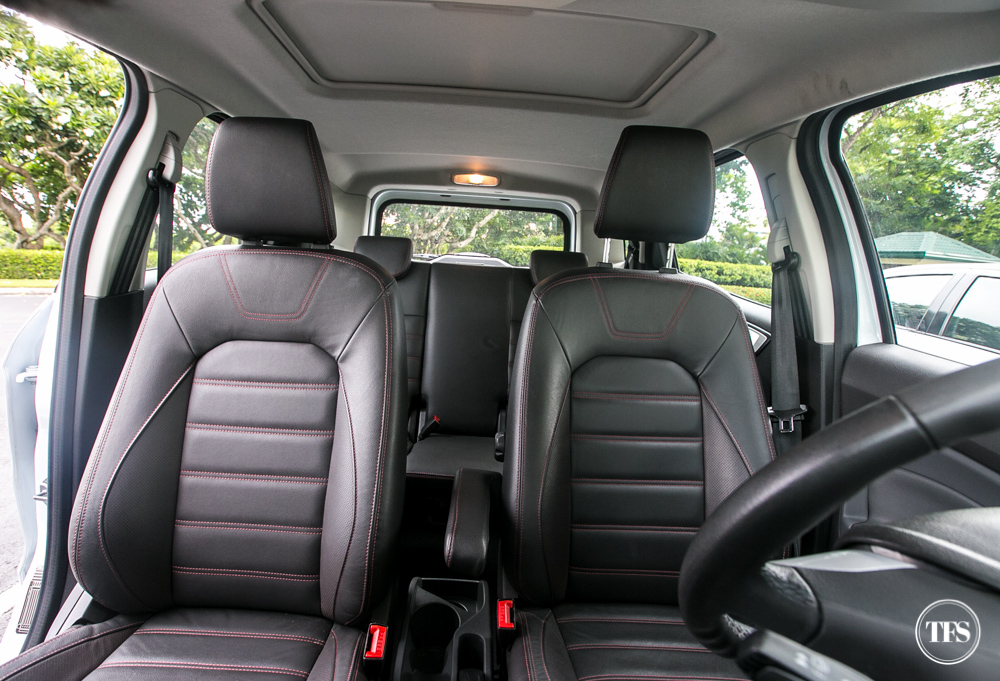 Spacious – The fact that it's a crossover model, the rear seat is spacious enough even if you have a 6-footer riding in your EcoSport. For long drives, you can even take a nap and recline your seat. If you need more cargo space, you can fold and tumble the rear seats.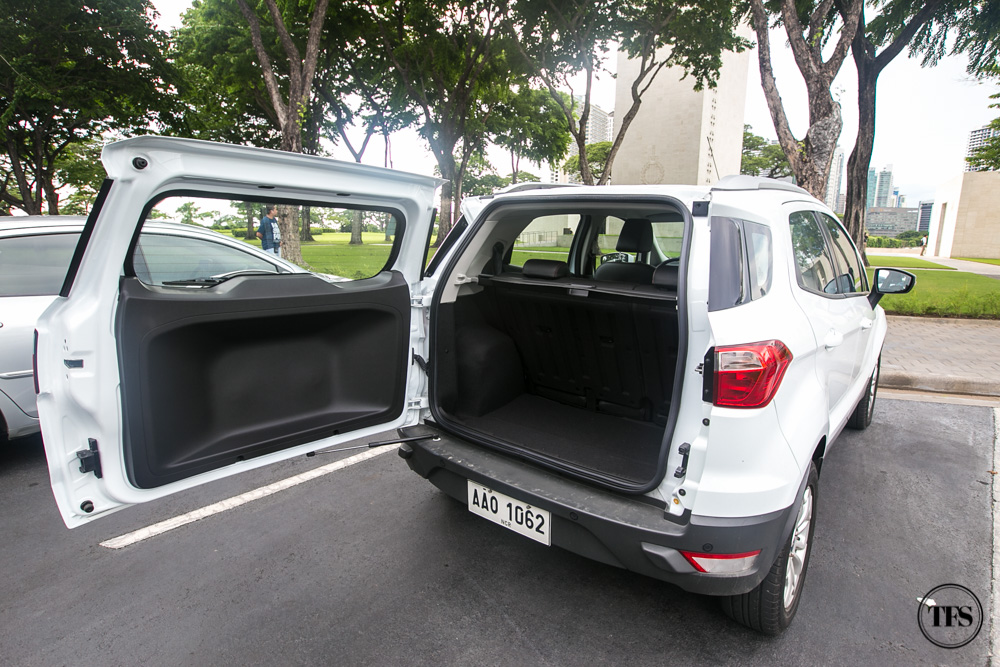 Economical – Living in Manila means traffic is part of our lives. When we used Ford EcoSport from San Juan to Cavite, we only consumed 7km/L. That's for both city and highway. If you really care about saving gas as you drive around our heavy traffic city, it's a wise choice.
Safety –

Ford EcoSport has the combination of traction control and an Electronic Stability Program. This helps ensure you have a strong sense of connection to the road and excellent control in corners and when overtaking. Together, they help reduce the chances of wheel spin, and over- or under-steering in corners.
Airbags are provided for added safety, just in case something happens.
As we reversed the car, while parking and getting out of parking, we hear beeps from the sensor that let us know if we are about to hit an object behind us. There's a display in the dashboard to indicate where they are.
I read this feature from Ford's website – Injections of super high strength boron steel in the doors adds to effectiveness of the EcoSport's high strength safety cell. Used by the space program, boron steel is four times stronger than normal high strength steel, yet lightweight.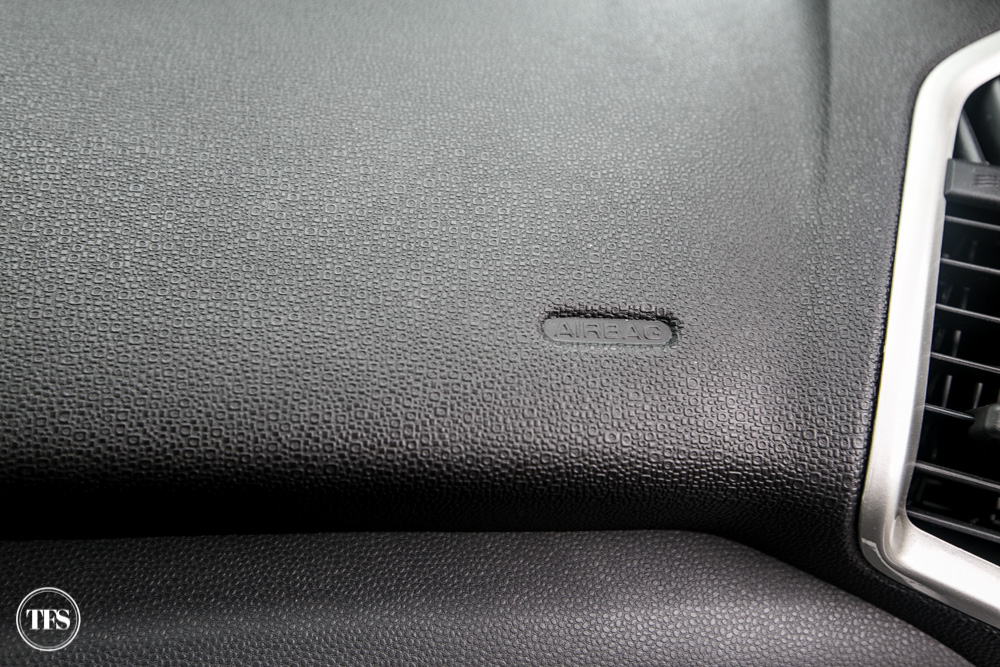 Performance – According to O, Ford EcoSport lacks power, which is an advantage if you use the car for city/Manila driving and want to save gas. Although if you want to speed up, this isn't the car you're looking for.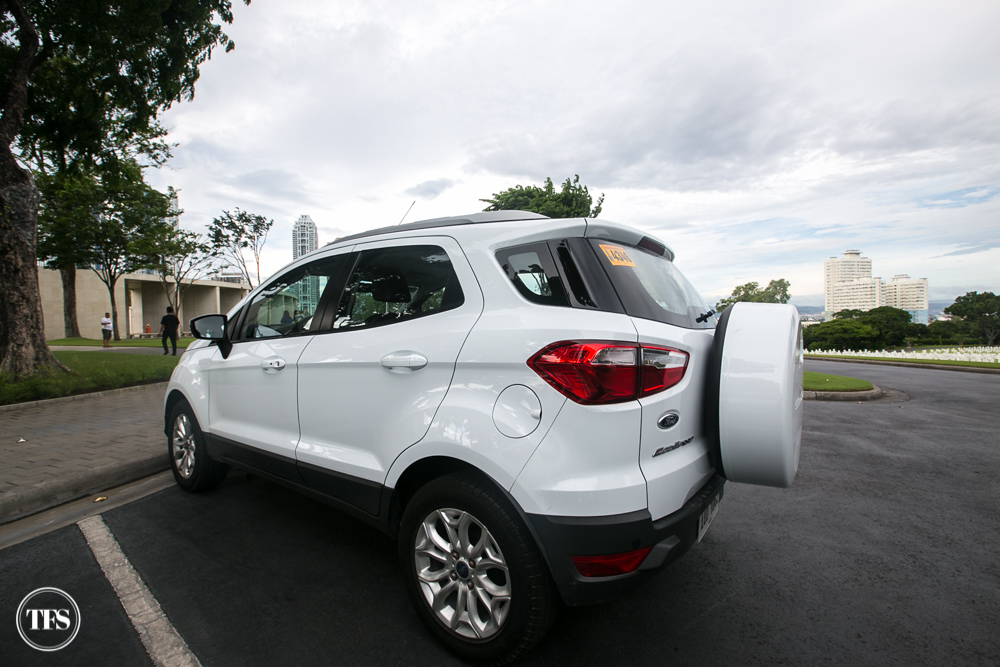 Smart 

Keyless entry and push-button start is a cool feature if you're forgetful.  The doors automatically unlock when we're nearby. To start, just push the button and the car is ready to move. Of course, we bring the key fob with us but it doesn't have to enter a keyhole.
The cooled glovebox (with air conditioning) keeps our drinks or food cool, so we don't have to finish our drink immediately while on the road. Perfect for us; we love eating in the car. Haha!

SYNC™2 is another smart feature to connect your phone and music to the car.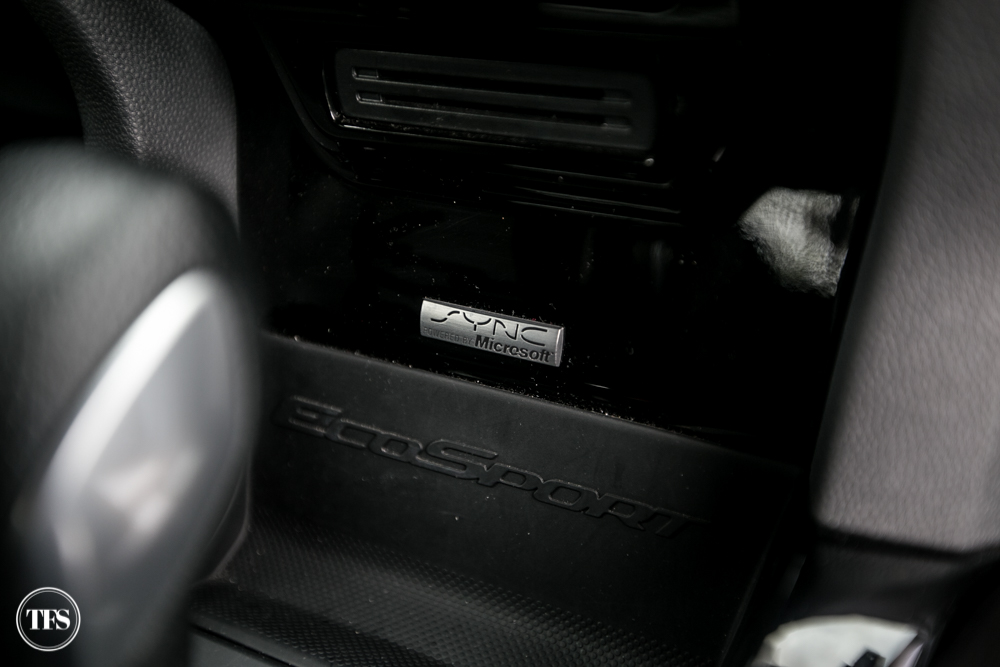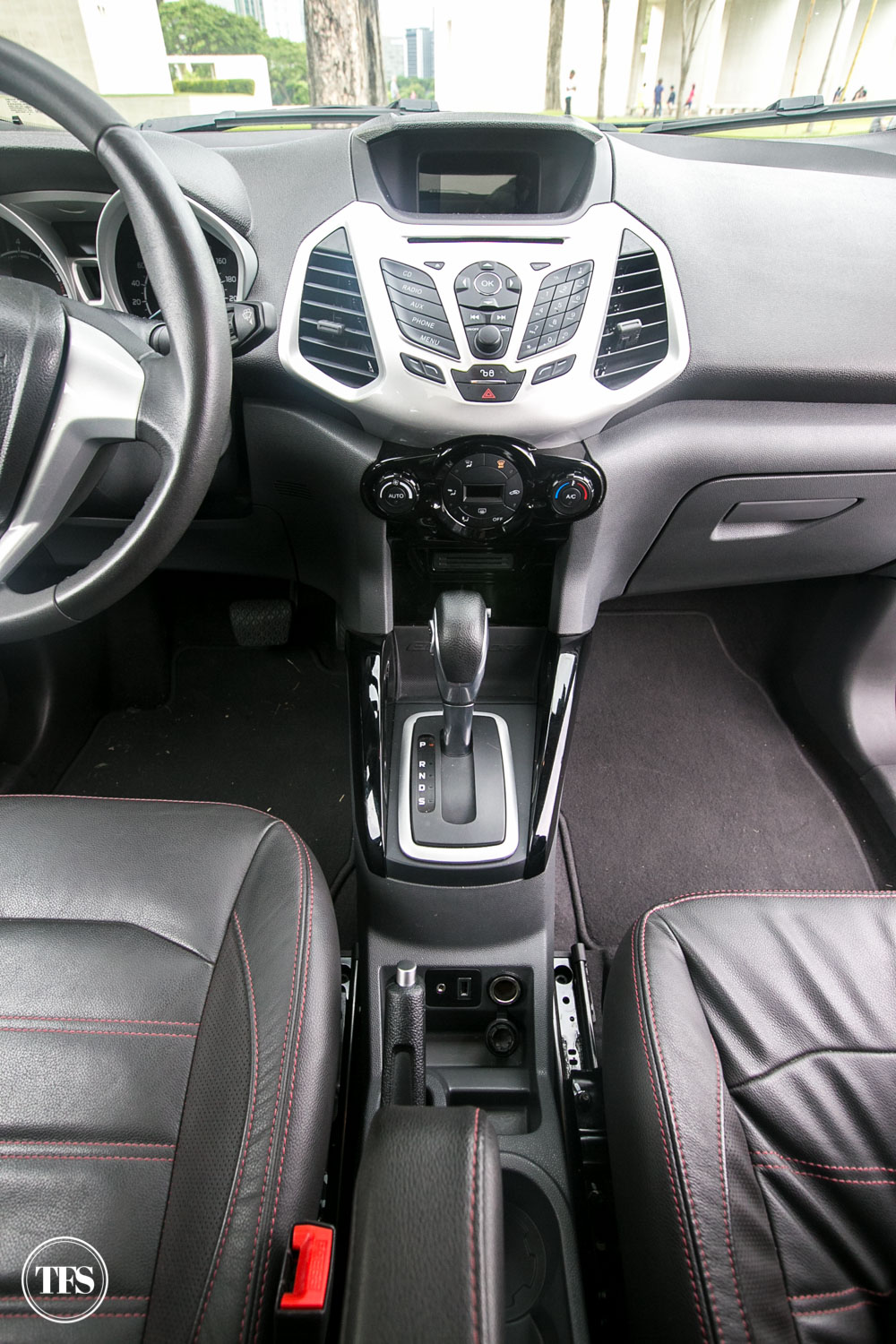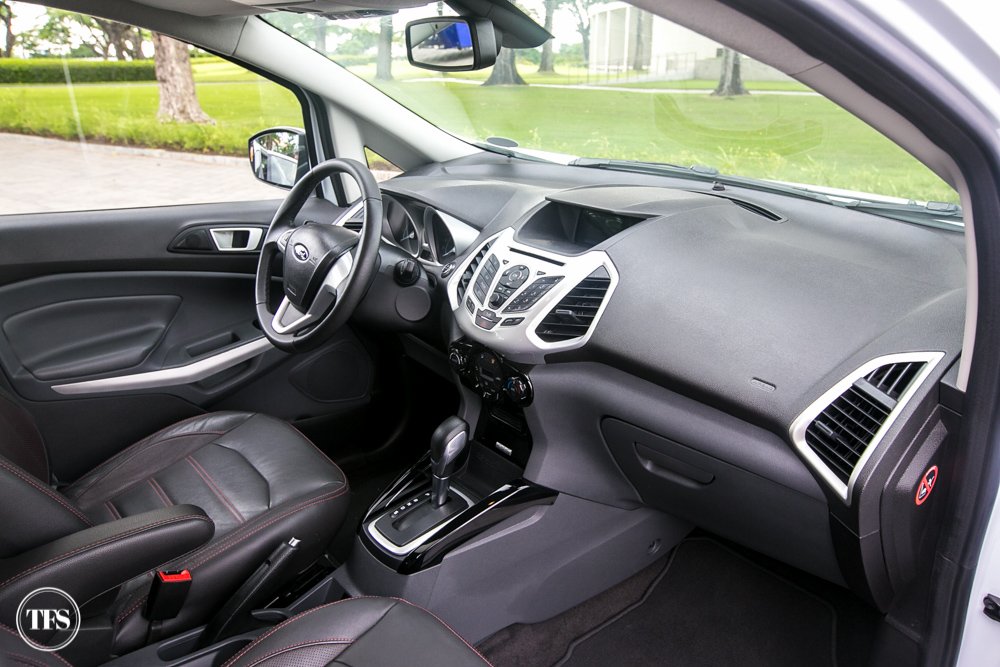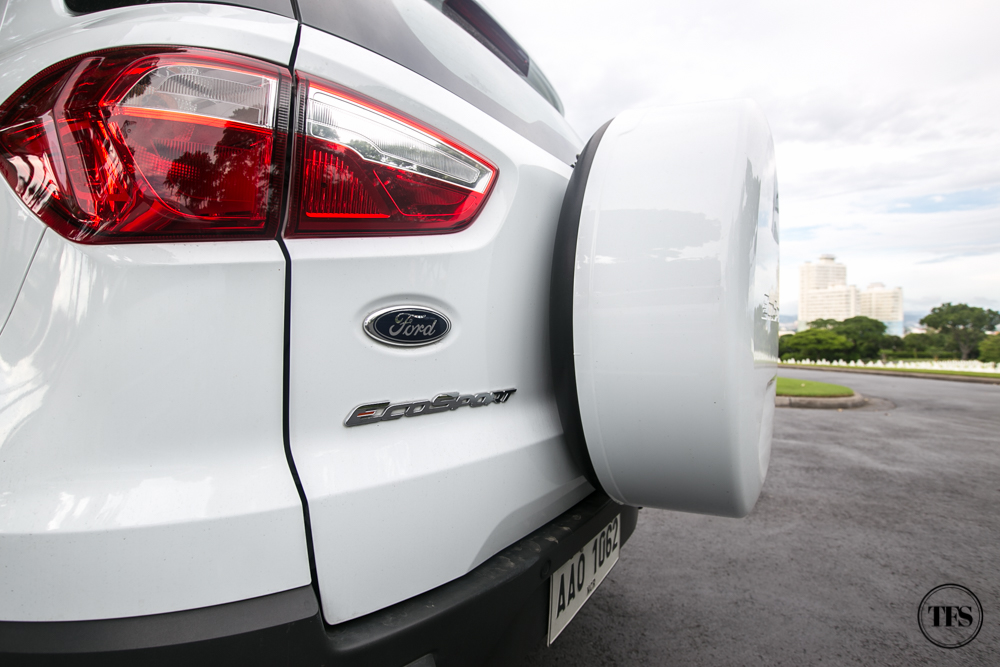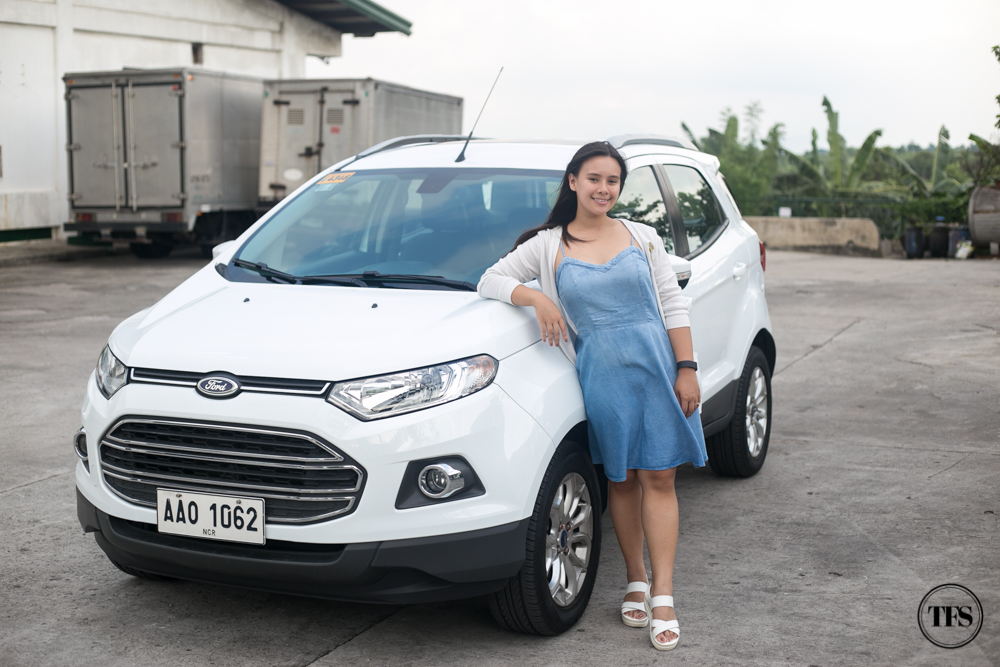 For its price, I don't think you'll regret getting Ford EcoSport especially if you need an economical city-driving vehicle.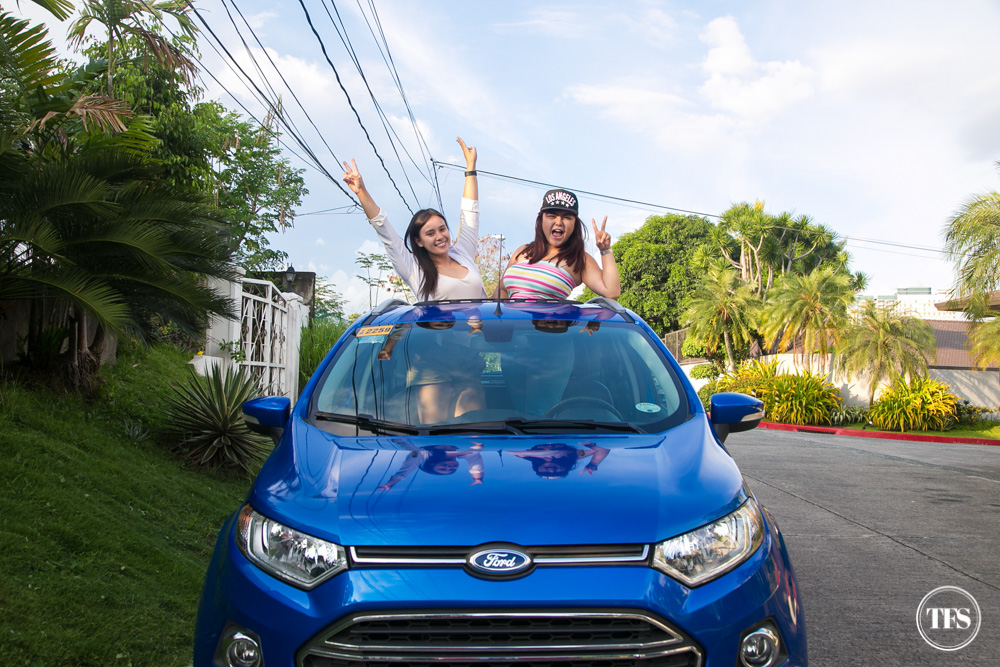 What do you think of Ford EcoSport?
Share with me your thoughts!
Stay updated and Subscribe to The Food Scout for Free!
Pray, Eat and Love.
Cheers,
The Food Scout 
---
Website: http://www.ford.com.ph/suvs/ecosport
Facebook: https://www.facebook.com/FordPhilippines