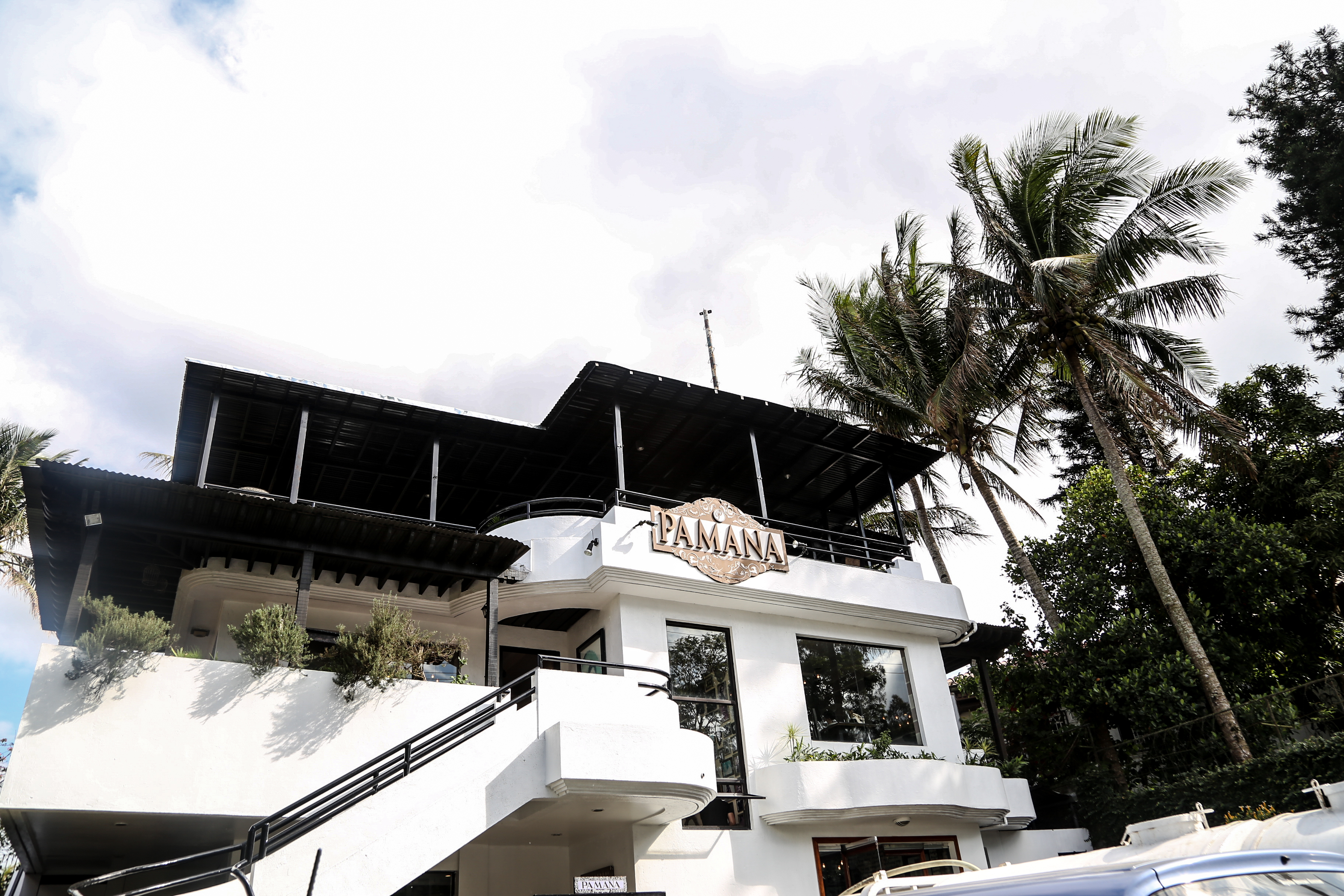 You take a 2-3hr drive to Tagaytay and get hungry. One mistake you don't want to make is a wrong restaurant choice. If you don't want to risk your trip and stay on the safe side, I'd recommend Pamana Restaurant for you. Easy to locate, along Aguinaldo Highway, you won't drive crazy looking for this must-visit Filipino restaurant.
Pamana Restaurant, owned by Happy Ongpauco-Tiu of Happy Concept Group, is a Filipino restaurant that highlights a collection of heirloom recipes handed down from generation to generation. When we asked Happy about conceptualizing the menu, she shared that she asked her friends and loved ones for family recipes they are willing to share. Without thinking twice, she received this treasure from them. Now, she as a timeless collection of heirloom dishes that we, together with our families, can now enjoy. Hence, the name Pamana Restaurant.
The Food: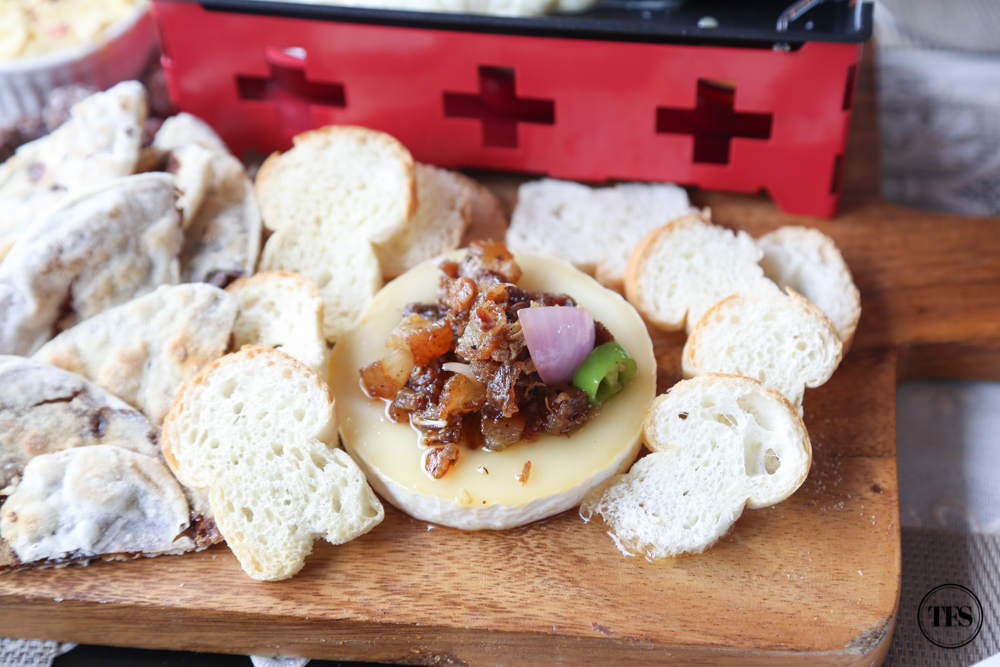 Prior to the real feast, Happy spoiled us with a big wooden plate of appetizers. Amongst the appetizers were brie, piaya, toast bread, dips, and melted kesong puti (white cheese).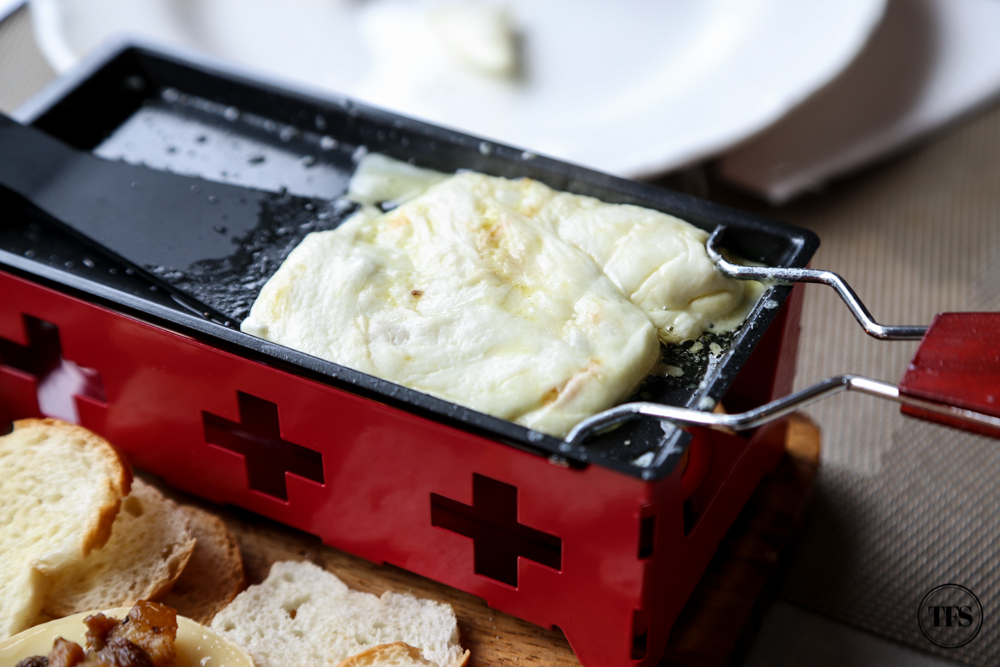 I couldn't sit until the food finishes to come to our table. Taking photos from one angle to another, my objective was to capture an appetizing photo, worth showing you. However, Nilasing na Mangga bended my knees right away. Nilasing na Mangga is the Pinoy version of fermented mangoes. As Happy pours beer on the glass to submerge green mangoes, I was drooling in my mind. Just in my mind, nakakahiya guys! Haha! After tasting it, I knew it will be #1 favorite at Pamana Restaurant.
Not to be taken for granted, this Okoy Bites from Bahay Malabon is the best kind I've ever tasted! Seriously, the best! One of Happy's best friends, Vince Rodriguez shared this heirloom recipe. Can I have the recipe too, Vince? Haha! As if there's potion in it, I was addicted. The thin crisps of Okoy makes you bite and bite 'til you drop. Please, if you could, don't miss out on this!
So-called innovation of Pamana, Crispy Pusit in Squid Ink is a combination of Sari Jorge's Calamari Fritters and Happy Ongpauco-Tiu's black sauce. Side by side with its crab fat dip, my day has become complete! Haha!
Where on earth did this Sizzling Litid Sisig come from!? It's either you'll love it or you'll hate it. No frills. It's a genius invention of Happy's husband, where your wild and fatty dreams come true. I'm telling you, you'll come back for this Sizzling Litid Sisig right after you give it a try.
Learned a new dish called Tinuktok. Minced coconut meat, shrimp, and spiced wrapped in "taro" leaves and cooked in coconut milk.
It's a shame if you can't eat aligue. This Seafood Paella ng Pamana flocked with assorted seafood is smothered and cooked with aligue sauce. As oldies say, "pampabata!"
Still on fire to eat! My eyes were mesmerized immediately when Kare-Kare Boneless Pata and Crispy Tadyang came in! Puurrrrfect!!! My love for Kare-Kare and Crispy Tadyang united to take care of my tastebuds. Haha! It's a recipe of 3 generations – Mama Chit's Kare-Kare of Barrio Fiesta, Happy's dad's famous pata and her own version of crispy tadyang flakes.
I know that from reading this, it looks like every dish I'm talking about is a must-try. Because they all are! I thought the waiters stopped serving. But nope. The parade of more dishes continues!
Inihaw na bacon, just for you to imagine how this Bacon Liempo works and tastes. Grilled, with a marinade that will push you to grab more cups of rice and bits and pieces of chilis and garlic on top.
In Basco Batanes, Sizzling Pancit Ivatan's version of pancit is canton topped with egg and dried pork adobo, served with adobo sauce and tuba. Also in love how they put this all our favorites together, on sizzling plate!!
I hand over the most creative presentation award  to this Batangas' Pinoy Fondue. Puto, suman and kutsinta served with hot chocolate made Happy's cousin, Heart Evangelista, fall in love with this. In fact, it's her ultimate favorite at Pamana! Just look at it, I bet you're smiling now.
A Tiu favorite, Ginumis with Panucha Ice Cream (raw coconut sugar). At this point, my stomach is full, I couldn't walk down the stairs carrying my heavy Canon SLR but the taste of Ginumis is irresistible.
The Ambiance: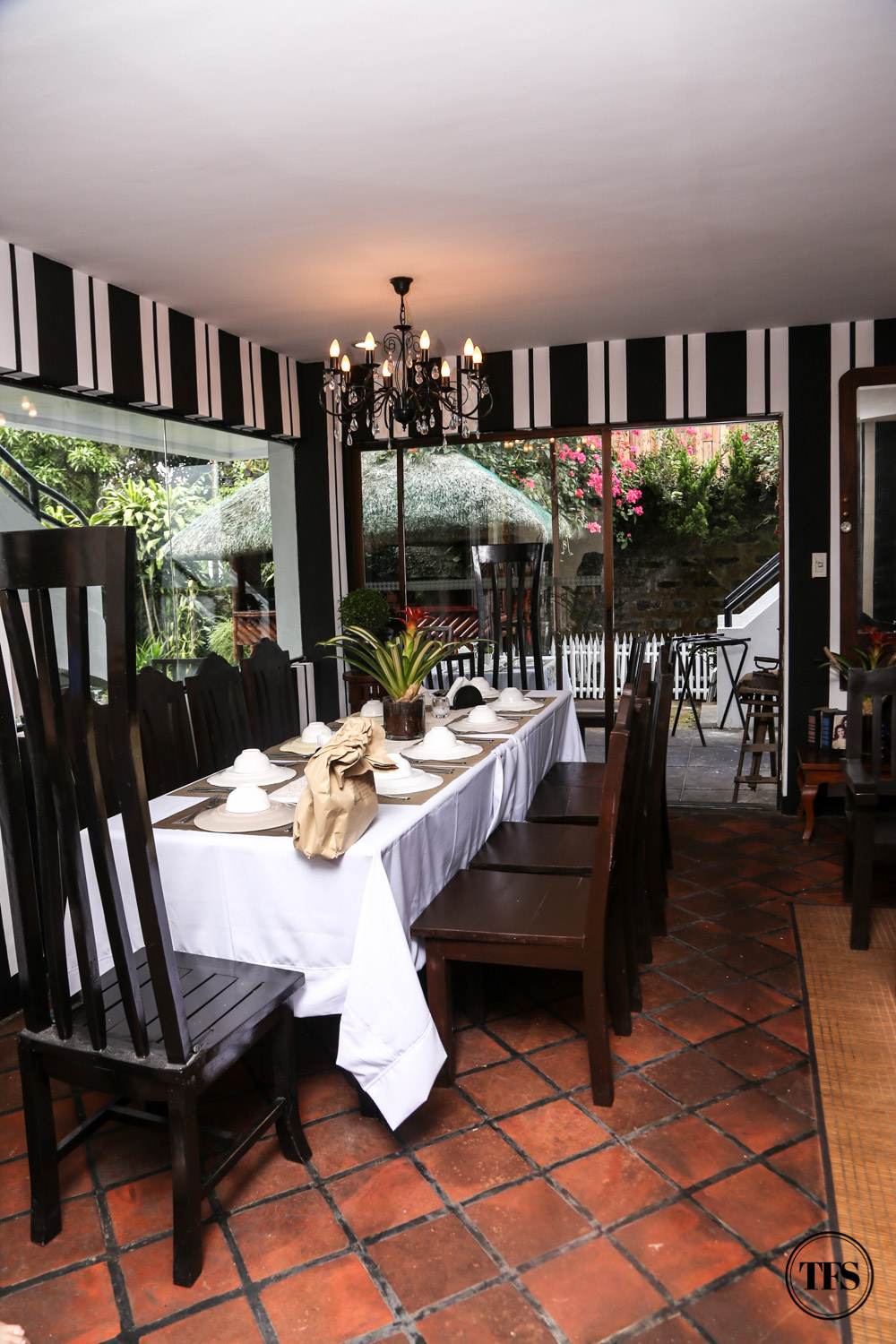 Look all around Pamana, it's like getting into the life of the Ongpaucos and Ilagans and their friends. The walls are decorated with framed photos of Happy's family, some photos of friends, a dedicated area to her parents' industry, and so much more. The spirit of sharing their lives through this restaurant somehow made us feel at home. For some reason, it really did.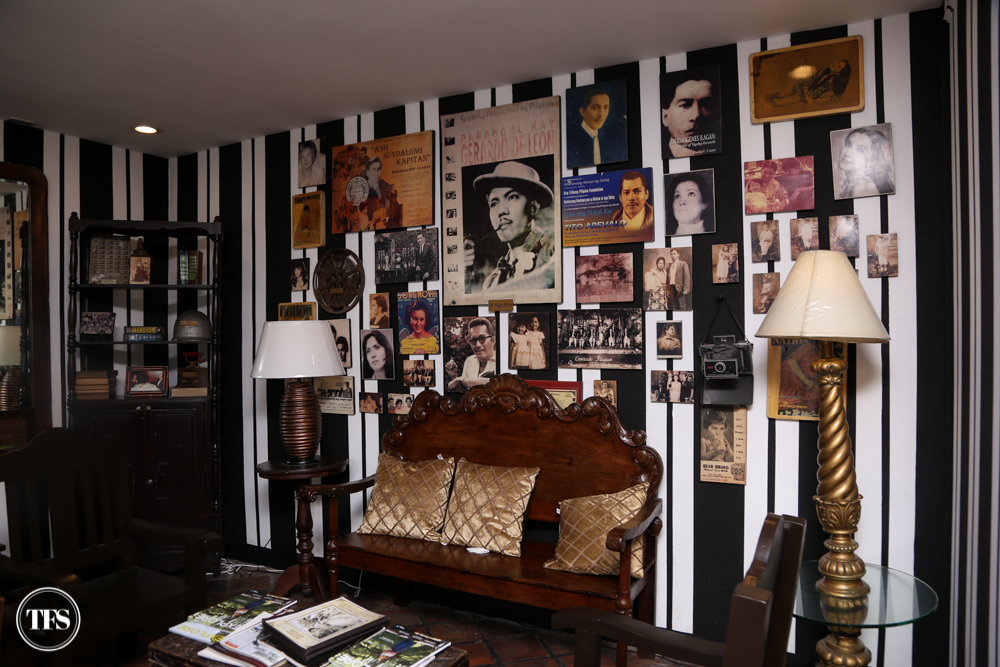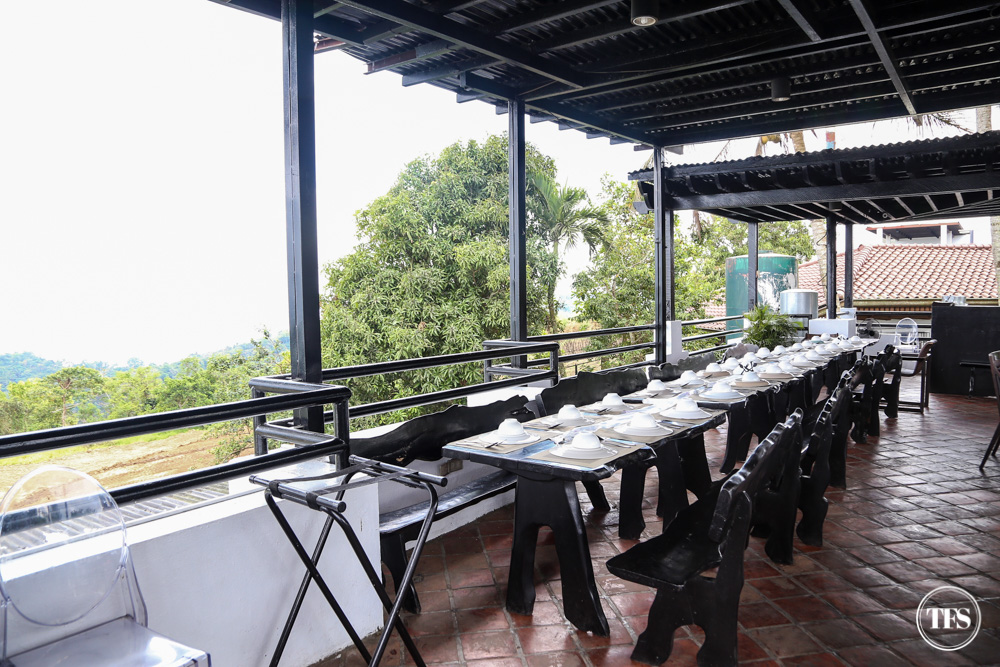 The 3rd floor has an outdoor Tagaytay feel with its view of blues and greens.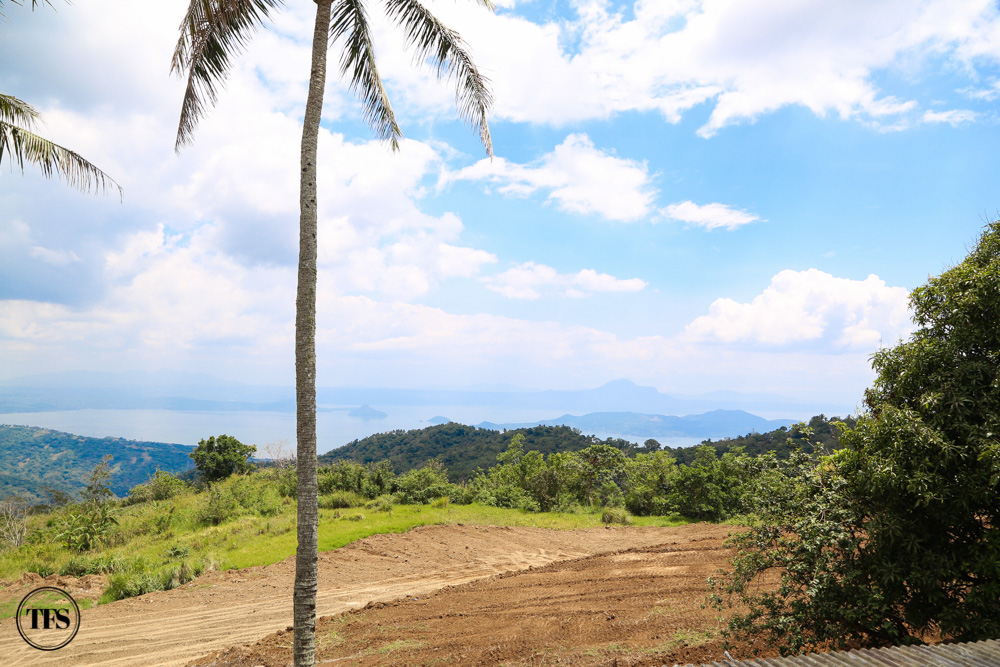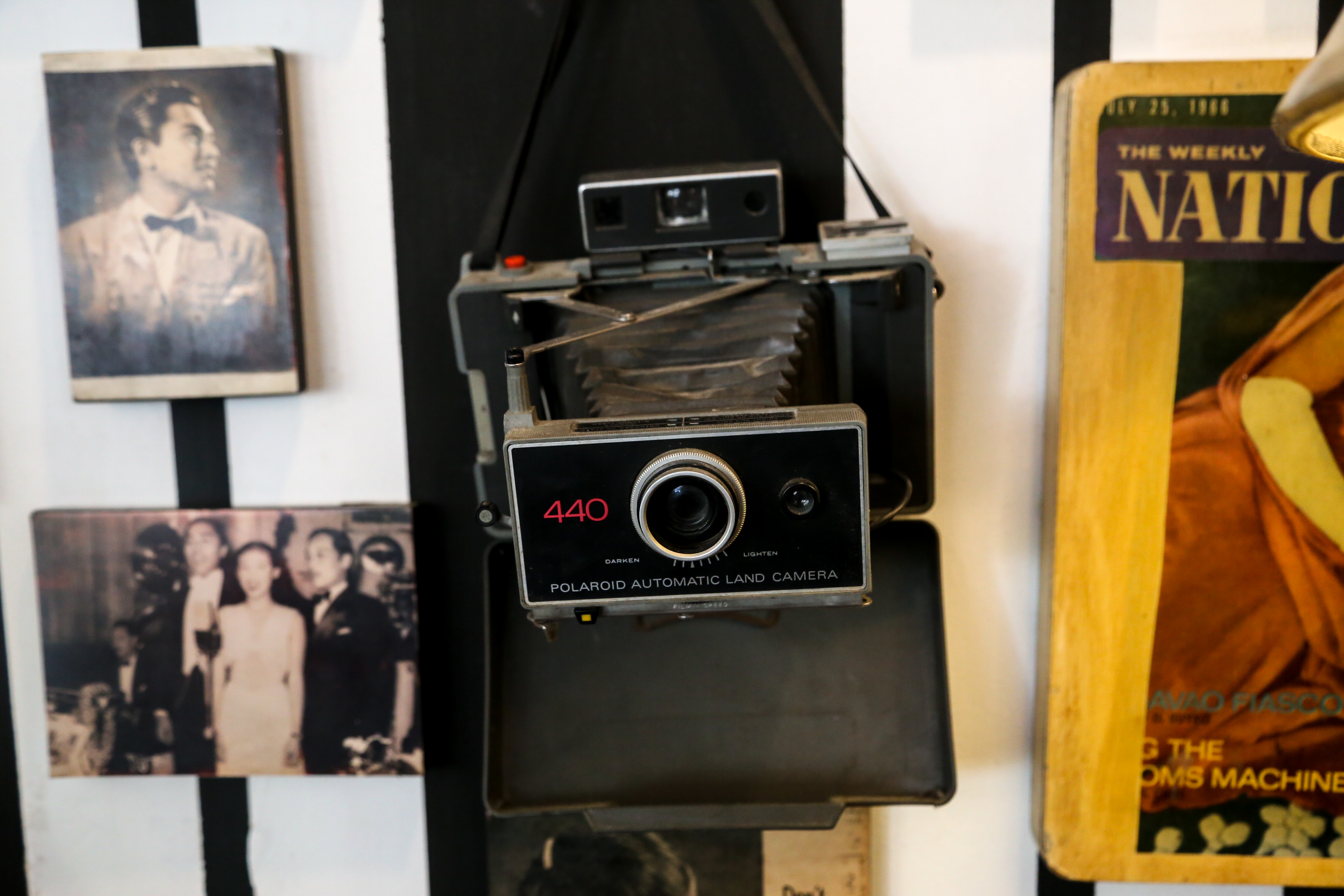 Spotted vintage pieces like this polaroid camera.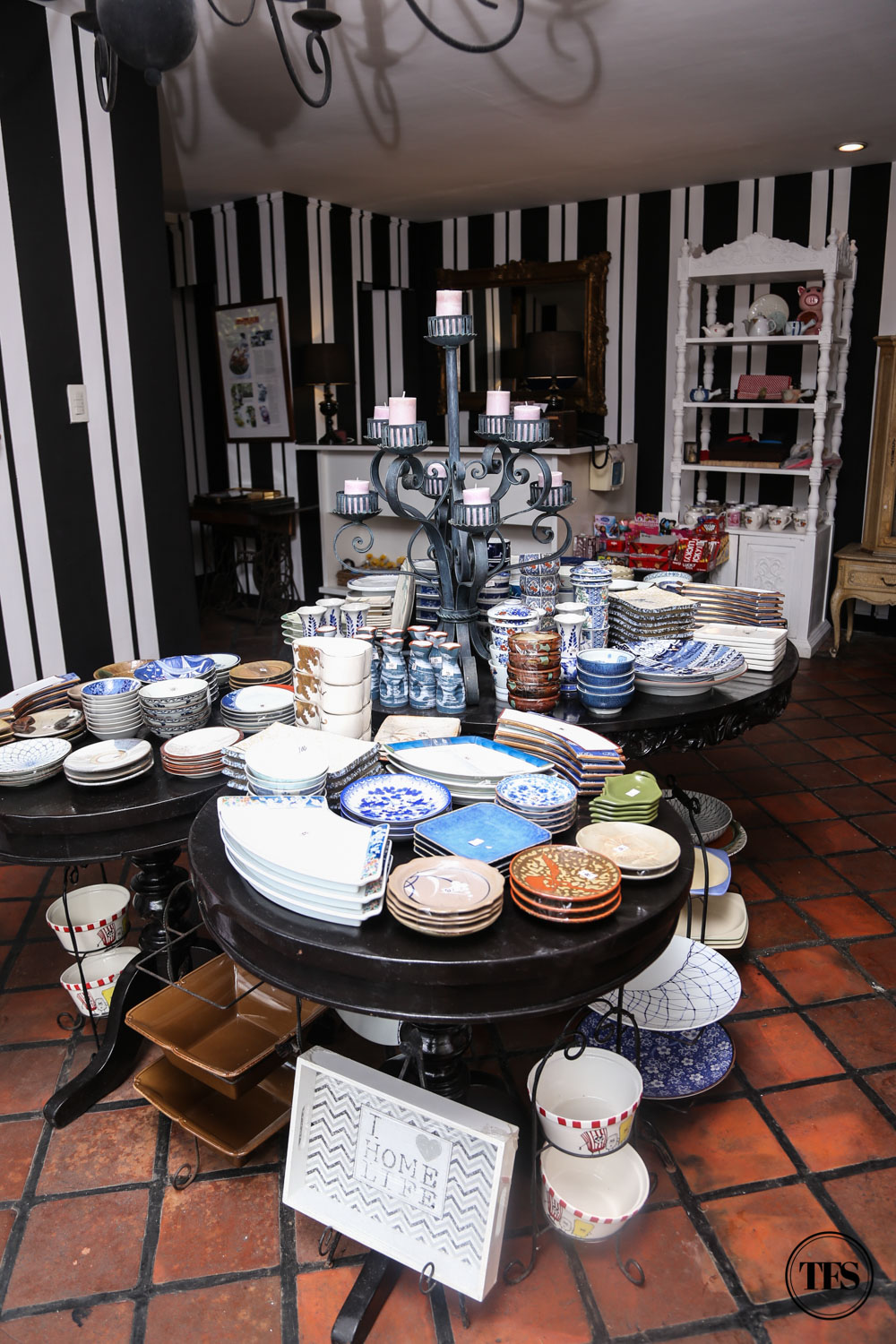 I wanted to hoard every single dinnerware here!! According to Happy, she hoards them herself whenever she travels out of the country. Her luggage is usually full of these pretty-looking dinnerware.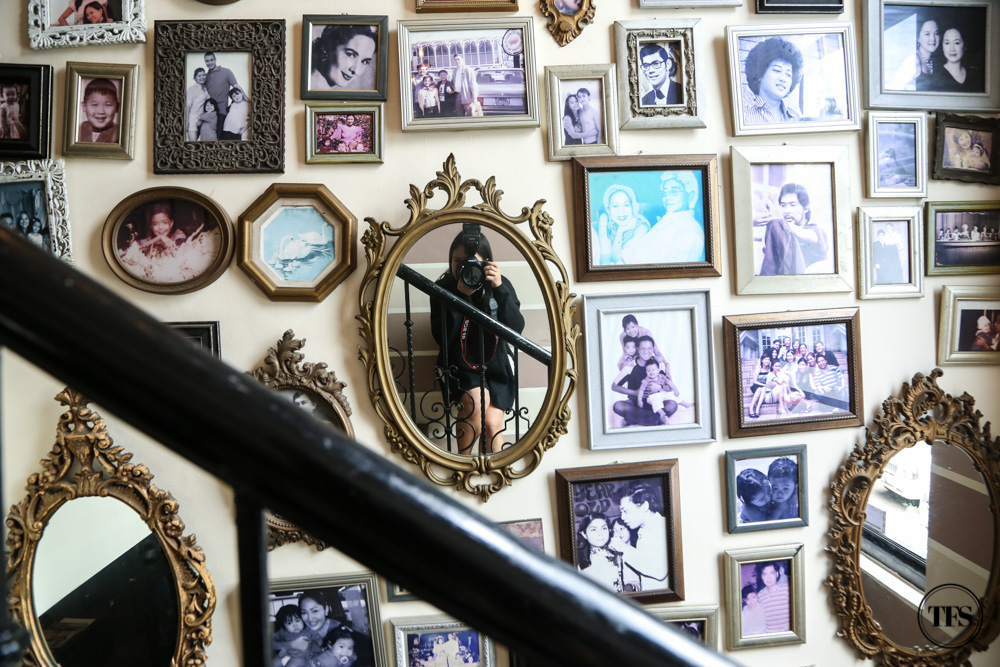 Using an SLR restricts me to take a selfie. Thank God for mirrors. I squeezed myself in between these wall of Happy's family and friends and have a photo of myself at Pamana Restaurant! Hahaha!
What do you think of Pamana Restaurant in Tagaytay?
Share with me your thoughts!
Stay updated and Subscribe to The Food Scout for Free!
Pray, Eat and Love.
Cheers,
The Food Scout
---
Location: 1315 Aguinaldo Highway, Silang Crossing East, Tagaytay City, Cavite, Philippines
Operating Hours: 10:00AM-10:00PM
Contact: (+63 46) 413-2461
Facebook: https://www.facebook.com/Pamana-Restaurant-1456721087910629
Budget: PHP500++
Rate
Food            9/10
Ambiance  9/10
Service        9/10
Cost             9/10
Overall        9/10